Fort Smith Adoption and Foster Care Professionals
Finding the Adoption Resources and Support You Need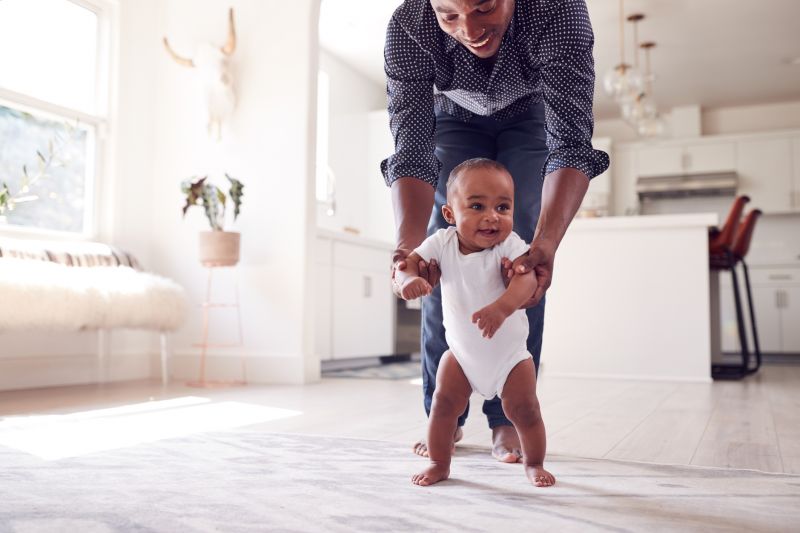 If you've found your way to this page, you're probably in one of two situations:
You're ready to add to your family and are wondering about adoption opportunities in Fort Smith, Arkansas.

You're going through an unplanned pregnancy and considering adoption as an option in Fort Smith, Arkansas.
If one of those sounds like you, you might also find yourself feeling overwhelmed with the whole concept and process of adoption. With so many adoption services in Fort Smith to choose from and work with, finding the right one can seem rather daunting or impossible.
Stop — take a deep breath for just a few moments. We at American Adoptions are right here to help. This extensive guide can provide you with some helpful answers for all your adoption questions, and our team is ready to provide all of the services you need to complete your adoption in Fort Smith.
No matter what your circumstances are with adoption in any form, having a variety of resources, services, and support throughout the adoption process can truly help. Below, we've provided local resources and adoption information for the Fort Smith area. To speak with an adoption specialist, you can call 1-800-ADOPTION at any time.
How to Find Adoption Agencies in Fort Smith
One of the most important resources for anyone who is thinking of adoption is an adoption agency.
From prospective birth parents to those who are looking to become an adoptive parent, adoption agencies have excellent and helpful resources and services. Those services can include:
Fort Smith is home to several different adoption agencies, and American Adoptions can be the one for you.
In Fort Smith, many adoptive families choose to work with domestic adoption agencies like American Adoptions. If this is the type of adoption that interests you, you can work with either a national adoption agency or a local adoption agency in Fort Smith.
Because American Adoptions is a national agency with a local office, you can experience the best of both worlds. With more than 30 years of professional experience, our large and dedicated team understands how to guide you to a successful adoption.
Our range of adoption services includes education and counseling for birth mothers, home studies for adoptive parents, and much more. Birth mothers — you needn't worry about finding the right family for their child on your own. American Adoptions will guide you through identifying ideal couples and provide you with their profiles for you to look through to start the process of finding the right adoptive family for your child. The most important step we'll help you with is providing you with the resources you need to start building the relationship with the prospective family, through phone calls, emails, or whatever means of contact you find most comfortable for you.
Working with an agency that provides full adoption services, like American Adoptions, can certainly help remove initial stress from the very beginning and provide the essential resources you want and need to increase the likeliness of a successful adoption in Fort Smith.
You can contact us online now, or call 1-800-ADOPTION at any time to speak with an adoption specialist.
Additionally, our local office is located at:
103 S. 3rd Street
Rogers, AR 72756
(479) 631-8223
Important Resources for Adoption in Fort Smith
Outside of working with an adoption agency, it is also increasingly helpful to know of other adoption services in your area that can provide resources before, during and after the adoption process.
Fort Smith Adoption Home Study Providers
However you plan to adopt a child in Fort Smith, AR, you will need to complete a home study that meets Arkansas state requirements for adoptions. The home study process includes a detailed study and analysis of the home and life of prospective adoptive parents, including a home inspection, personal interviews with the prospective parents, criminal history checks, and more.
American Adoptions is a licensed agency in Fort Smith that provides home studies for all of our clients, as well as providing home study services for families who may be working with other professionals for placement.
To learn more about our home study services offered, please feel free to call us anytime at 1-800-ADOPTION or visit our website.
You can also visit 1800HomeStudy.com to learn more about home study providers in the Fort Smith area.
Fort Smith Adoption Attorneys and Lawyers
Whatever kind of adoption in Fort Smith you choose, you will need to work with a local adoption attorney or lawyer in Fort Smith to complete the adoption process legally, ethically, and successfully.
Working with American Adoptions means you won't have to worry about finding a trustworthy attorney, which can help ease burdens in when you get to the legal process of the adoption.
However, it's important for you to know you will always have the right to choose the legal professional who works best for you and your family. Some local adoption attorneys and lawyers in Fort Smith include:
Fort Smith Foster Care Adoption Agencies and Providers
While American Adoptions may not complete adoptions from the foster care system, we can certainly direct you to other agencies that do offer this helpful resource.
In Fort Smith, there is the option to be a foster parent, which allows hopeful parents the opportunity to provide a home environment and family to children in the foster care system. Partaking as a foster parent can provide hopeful parents with opportunities of connecting with children who could potentially become a permanent part of their family, and also allows them the chance at parenting before an adoption may become final. This all can allow them to see how they would do as a future parent.
However, it is important to understand that the primary goal of foster care for most children is reunification with their biological family. Anyone considering foster-to-adopt should be prepared for the emotional challenges this process can entail.
Fort Smith has a few agencies in the area to help you get connected and started in the foster care system as a hopeful parent:
Fort Smith Hospitals and Medical Centers
If you're a pregnant woman looking to go through the adoption process, you can experience the best version of adoption and give your baby a wonderful family by working with American Adoptions. You will work with an adoption specialist, who will help you create your adoption plan, including a hospital plan based on your preferences of what you want from the hospital and adoption process.
You will always have the ability to choose which local hospital you want to have the delivery. Some options America Adoption works with in the Fayetteville area are:
To help ease any worries you may have, we also want you to know and remember that your pregnancy and medical expenses will always be covered by American Adoptions when choose adoption in Fort Smith.
Getting Started with Your Adoption in Fort Smith
Whether you're looking to adopt in Fort Smith, or are going through an unplanned pregnancy and considering adoption, please keep American Adoptions in mind, as we are always here to help.
At American Adoptions, we understand how important it is for you and your family to go through the adoption process with as little trouble and burden as possible. Our resources can make your part, either as a future birth parent or hopeful adoptive parent, an easy transition. Feel free to contact our company with any questions you may have or requests for more information. Please call us at 1-800-ADOPTION or visit our website.
Disclaimer
Information available through these links is the sole property of the companies and organizations listed therein. American Adoptions provides this information as a courtesy and is in no way responsible for its content or accuracy.