1-800-ADOPTION
Thank you for viewing our profile
If you would like to learn more about us, please call 1-800-ADOPTION (2367846), fill out the form at the bottom of our on-line profile page, or email us at bp_information@americanadoptions.com.
To revisit our on-line profile page and view our profile video at American Adoptions, simply use your mobile phone to scan the QR code on the right. We are looking forward to hearing from you!
Randy & Jessica
Thank you for taking the time to read our profile. We are so grateful for the opportunity to pursue adoption to grow our family, and we know we would be great parents. We would be honored to be chosen as adoptive parents, and we promise to provide a safe and loving home for your child for the rest of our lives.
About Us
Job
Vice President, State Relations
Senior Consultant
Education
Bachelor's Degree in Political Science
Master's Degree in Public Policy
Relationship
Legally Married
What It Means to Become Parents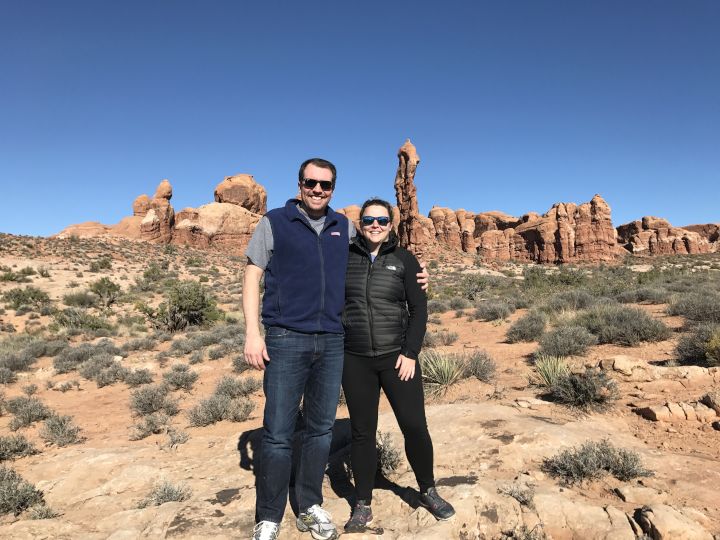 The opportunity to be parents would mean the world to us. We believe parents are responsible for keeping their families safe and protected, showing love and kindness, guiding and teaching, serving as a confidant and a resource, providing support through difficult life events, and creating opportunities for success and happiness. We are looking forward to every aspect of parenthood, from the hard times to the best times.
We are most looking forward to getting to know the personalities of our children and their likes and interests. We can't wait to have another person to laugh, talk, and play with in our home. We are looking forward to finding out even the simplest things as the child grows, like their favorite color and favorite fruit. We can't wait to see their favorite activities, so we can support those and provide opportunities for the child to have fun and learn. We love to laugh, have fun, and see the world, and we can't wait to share that with our children.
While we will share all of these things with our children, our children will also help us grow. We know being parents will bring more love and purpose into our lives and will make every day fuller and more meaningful.
Our Leisure Time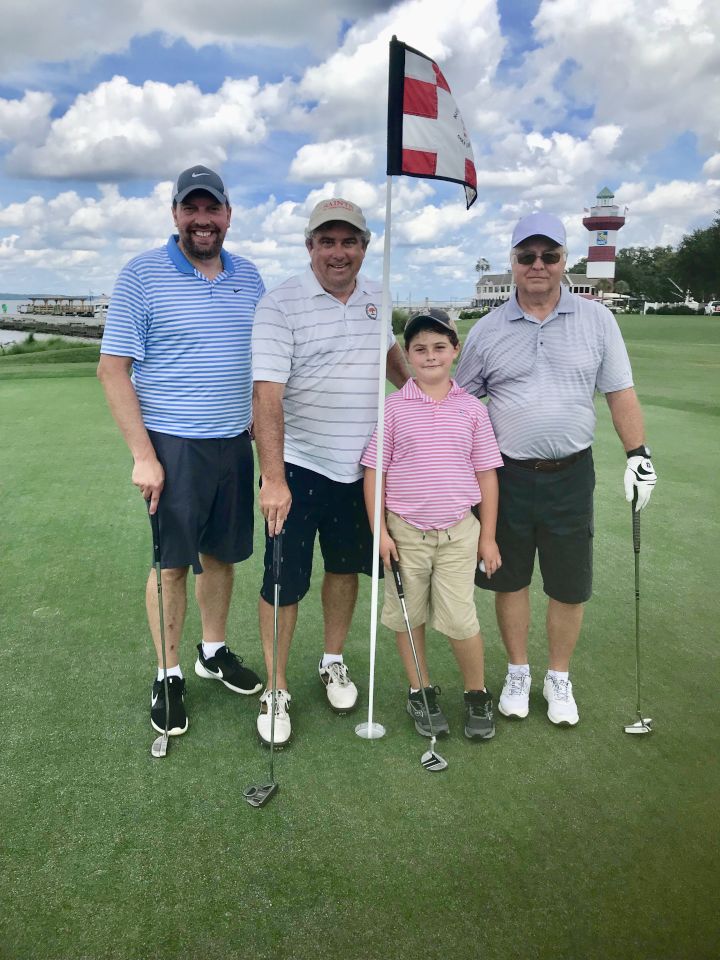 We spend our leisure time golfing, cooking, hanging out with family and friends, and relaxing on our comfy couch in our living room. Randy loves to golf and we belong to a local country club where he plays often with friends and family. The club has a pool and swim team, holds junior golf events, and hosts holiday events for children such as Easter egg hunts and gingerbread making. We look forward sharing golf and these fun experiences with our children.
Jessica loves to cook, both inside in our kitchen, and outside in our backyard which has a patio with a Big Green Egg smoker and a fire pit. She cooks dinner most weeknights and tries specialty dishes on the weekends such as grilled pizzas, barbecue, and Randy's favorite - smoked chicken wings! Some of Jessica's favorite childhood memories are cooking and baking with her mom, and she can't wait to do the same with her children.
Our family members all live nearby, and so we see them on a weekly basis. We grill out, watch sports games, and relax together. We are looking forward to our children spending time with their grandparents, aunts and uncles, and cousins on a regular basis.
On any given night, you will find us relaxing or watching TV on our big comfy couch in our living room with our best friend, a hound dog named Saylor who Randy adopted 14 years ago. We can't wait to welcome children into this comfy and cozy space.
Our Favorite Vacation Spot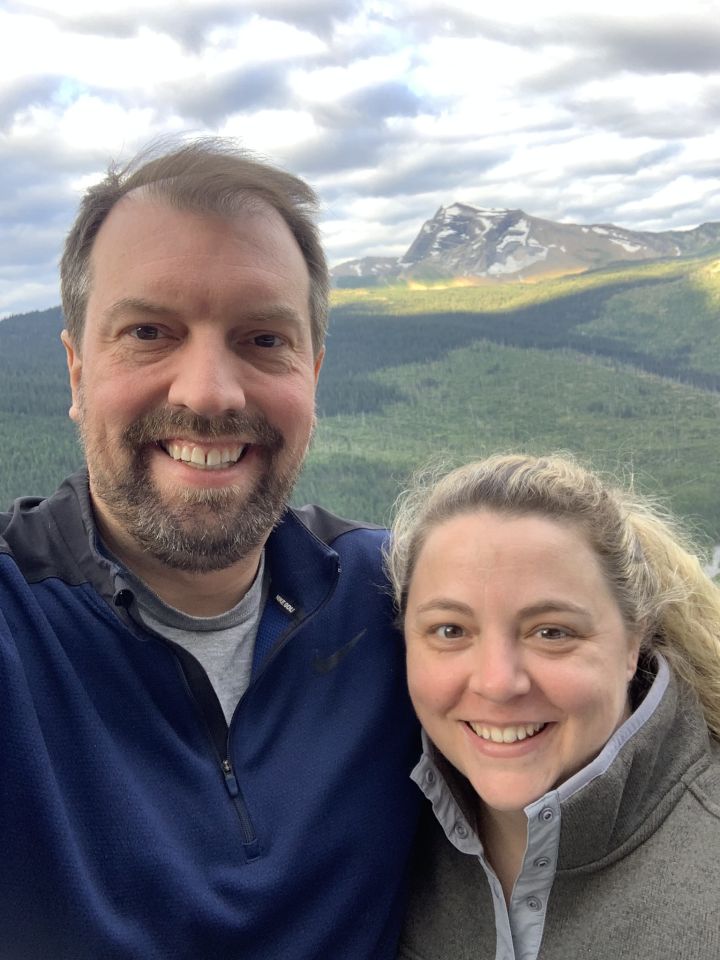 We are lucky to live within driving distance of the coast, and we spend two weeks each summer on big family vacations to local beaches. Vacation with Randy's extended family is loud and fun, with over 15 people in a big ocean-front house with a pool, including kids ranging in age from 3 to 13. We spend all day at the beach or the pool, and then gather together for big family dinners and evenings on the deck as the sun goes down.
Jessica's extended family is a bit smaller and quieter, but plenty of fun, including family card games and puzzles, golf outings, relaxing time at the beach, and ice cream (our favorite!) in the evenings.
We also love scenic drives, like the Pacific Coast Highway, which we have driven all the way from Mexico to Canada, and we have a goal of seeing every national park in the US. Our favorites so far include Glacier in Montana and 'the Big Five' in Utah. We love to travel and site-see, and can't wait to share these experiences and adventures with our children.
Photos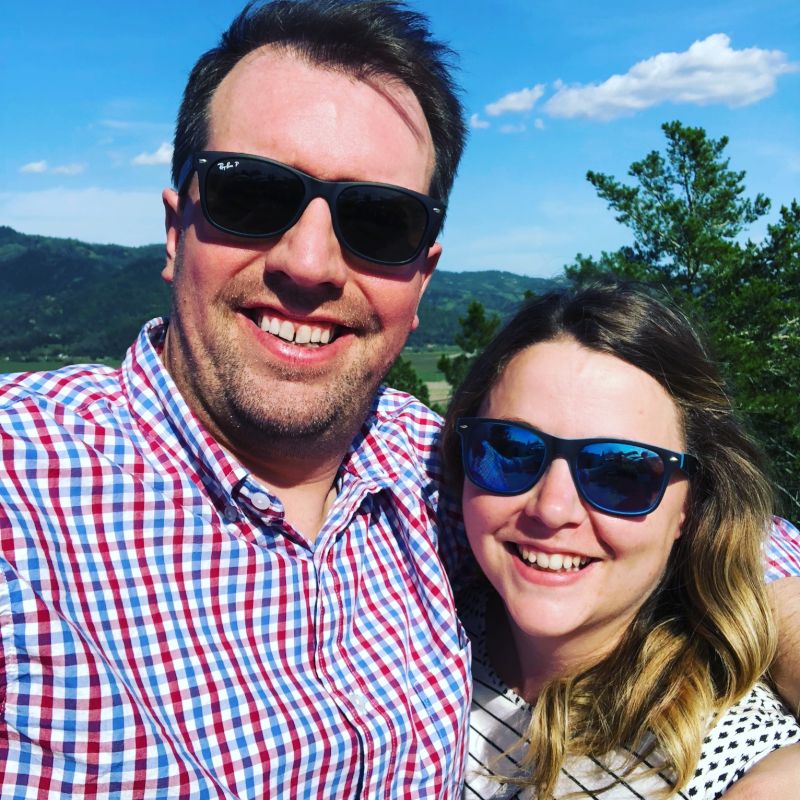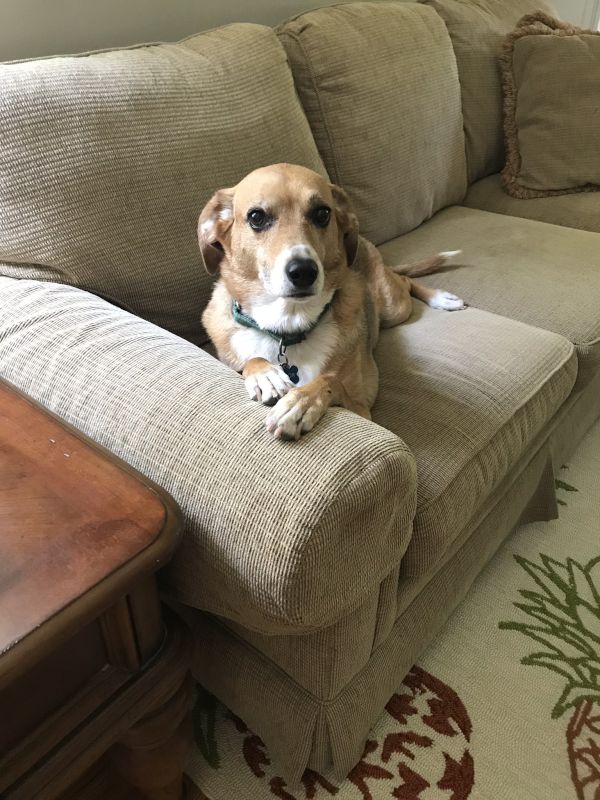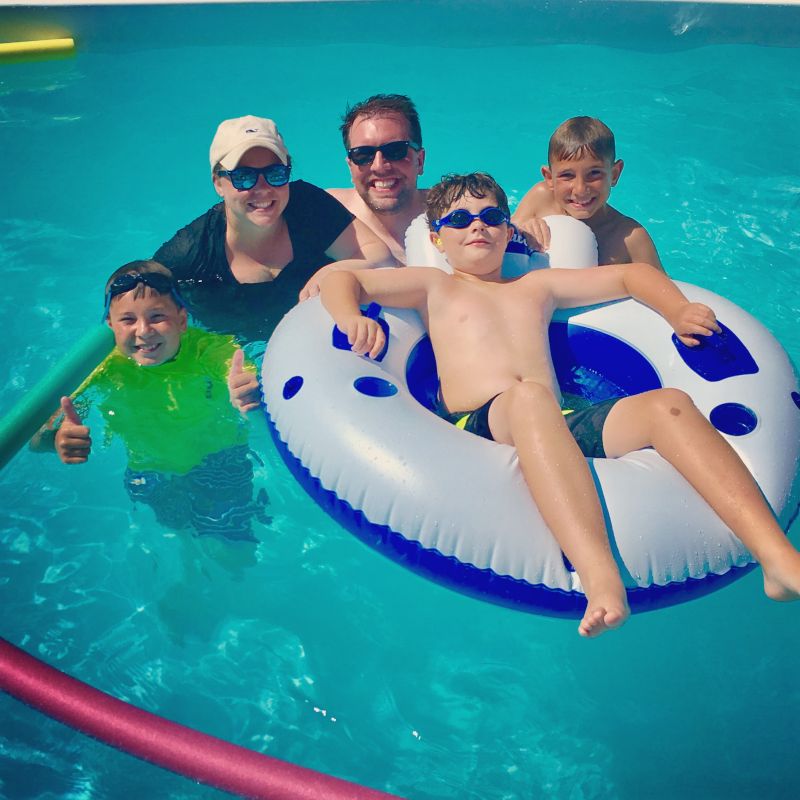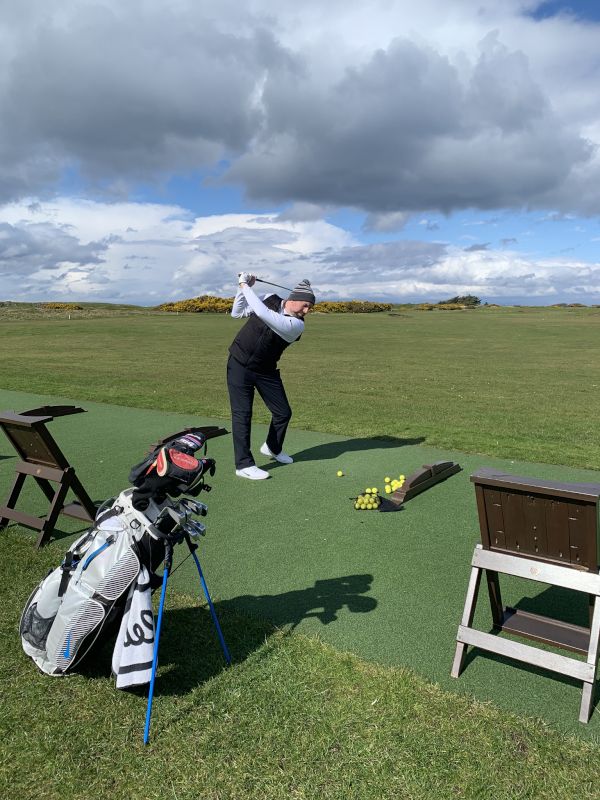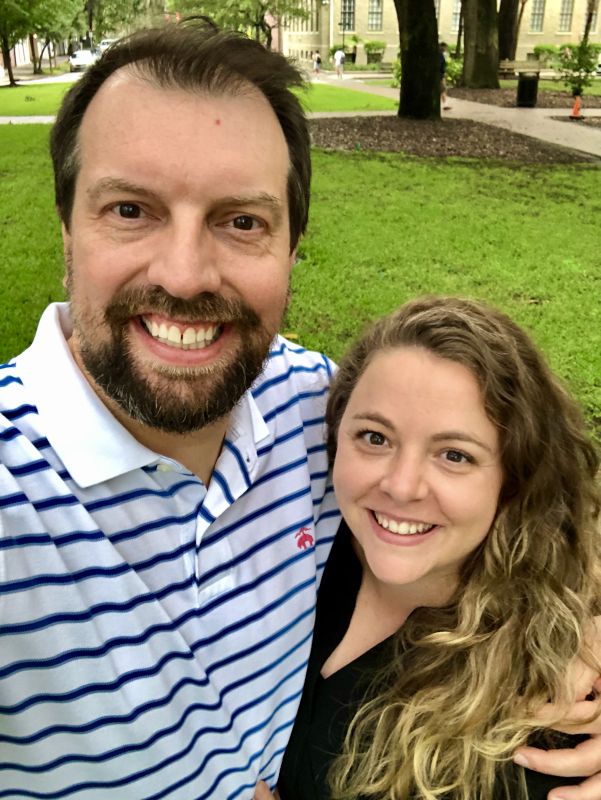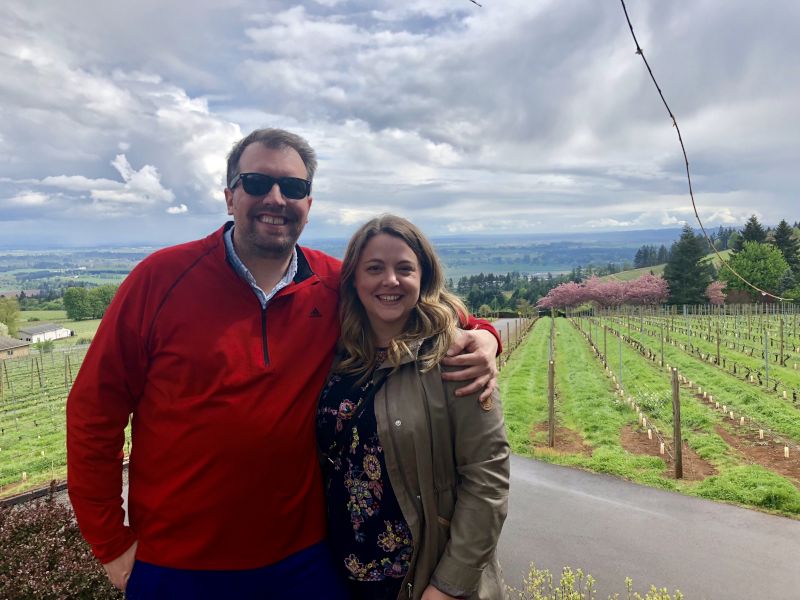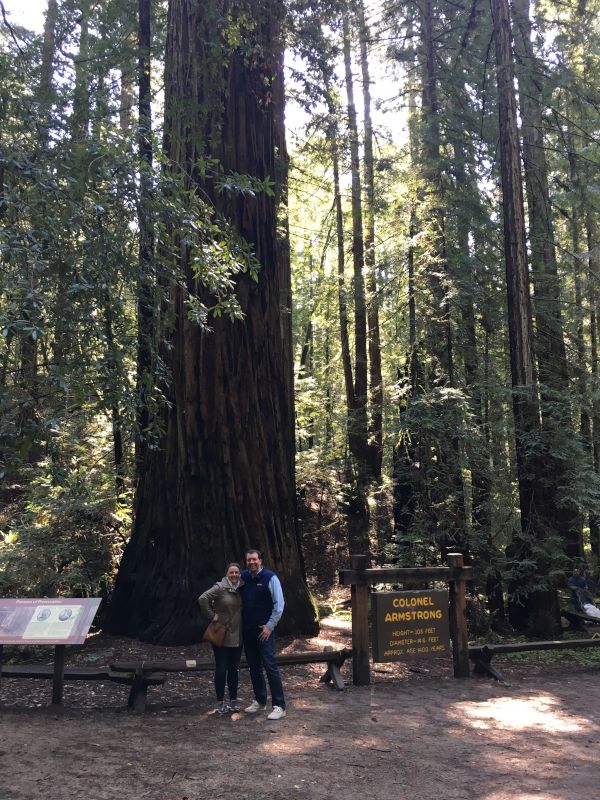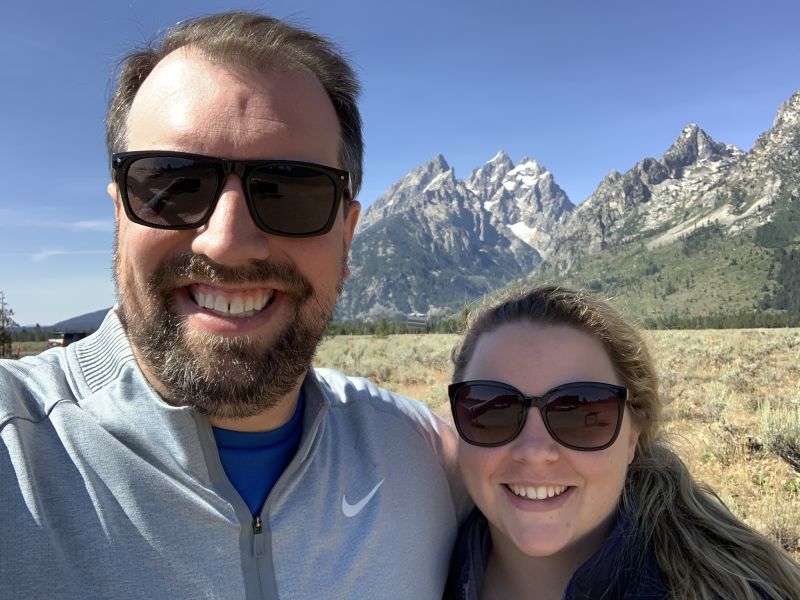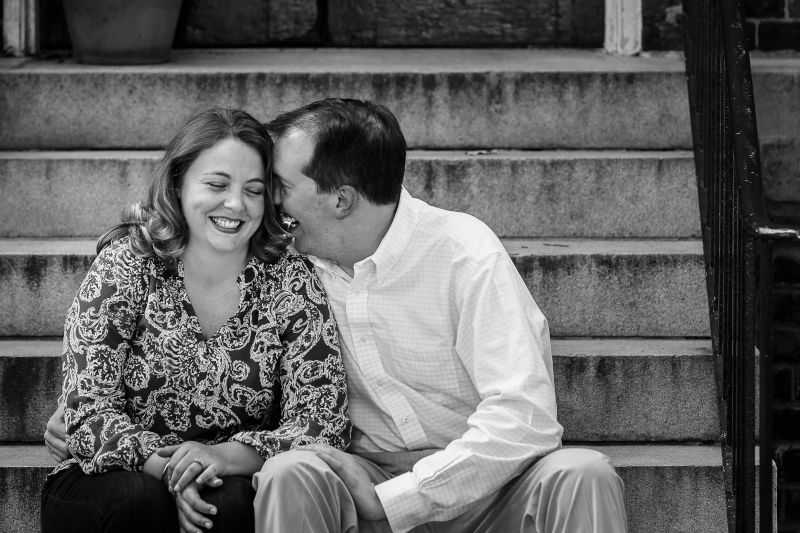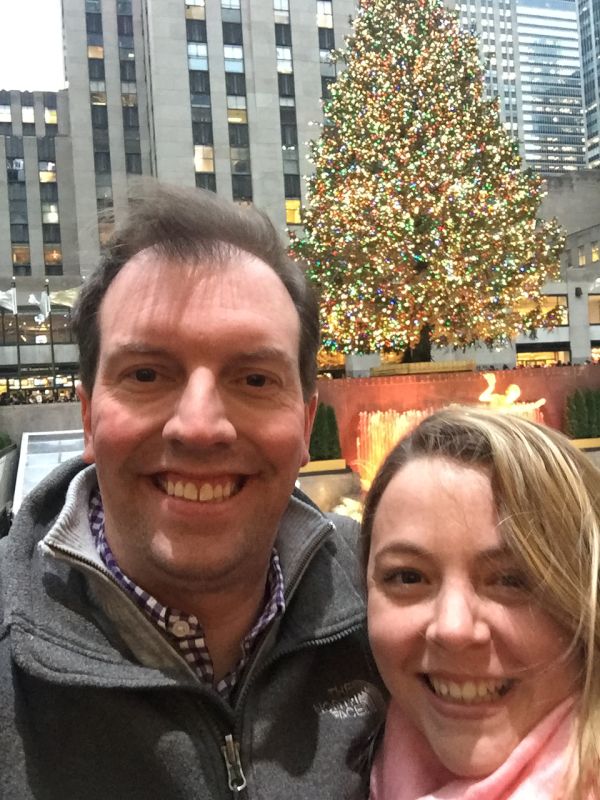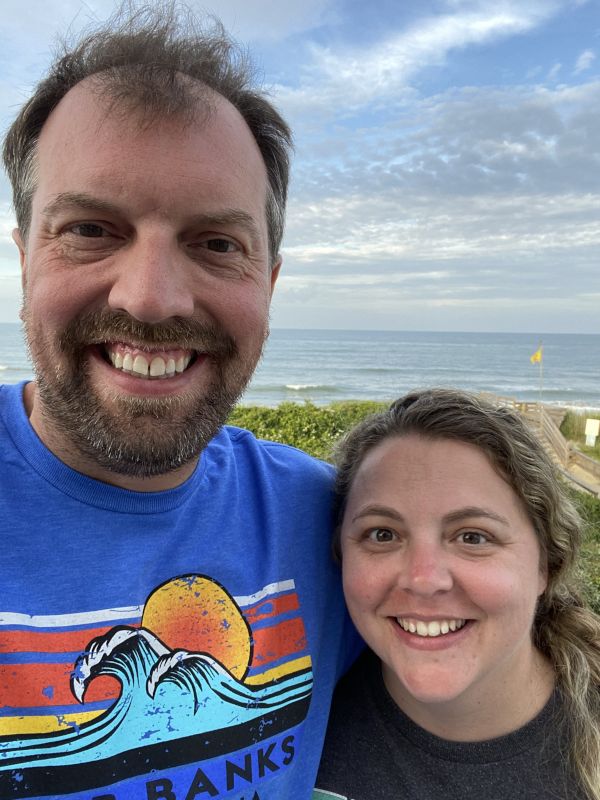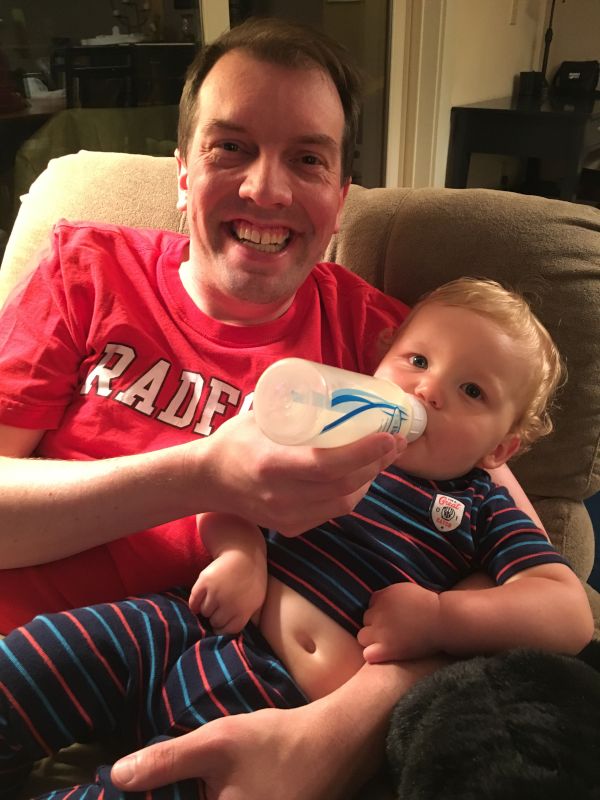 ×
1 / 12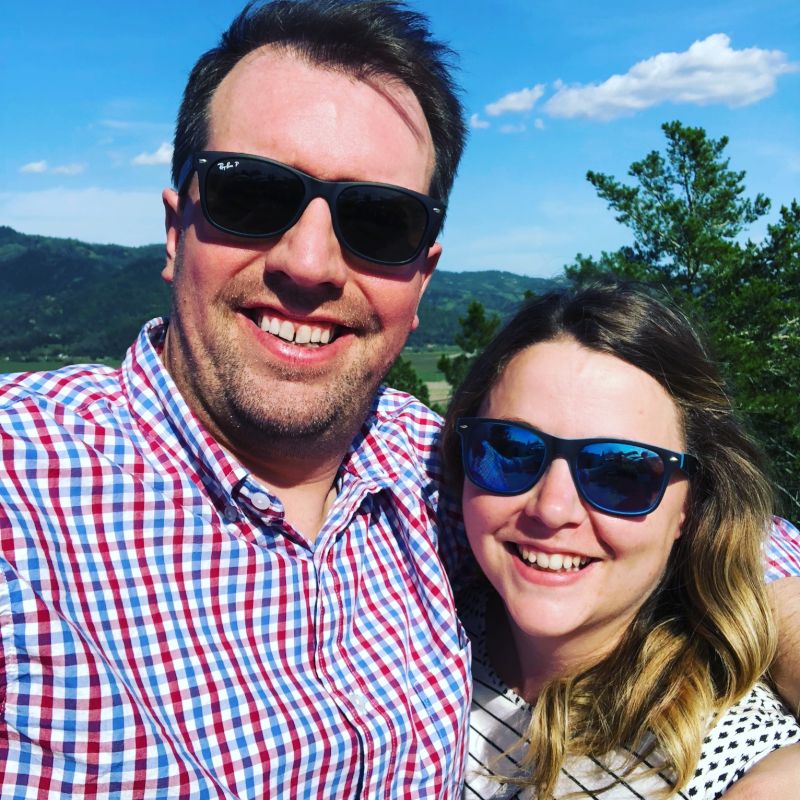 2 / 12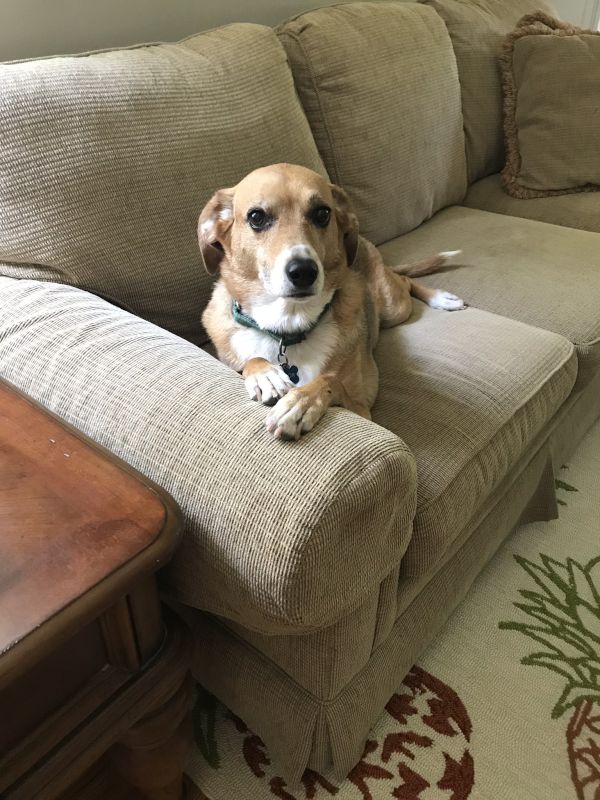 3 / 12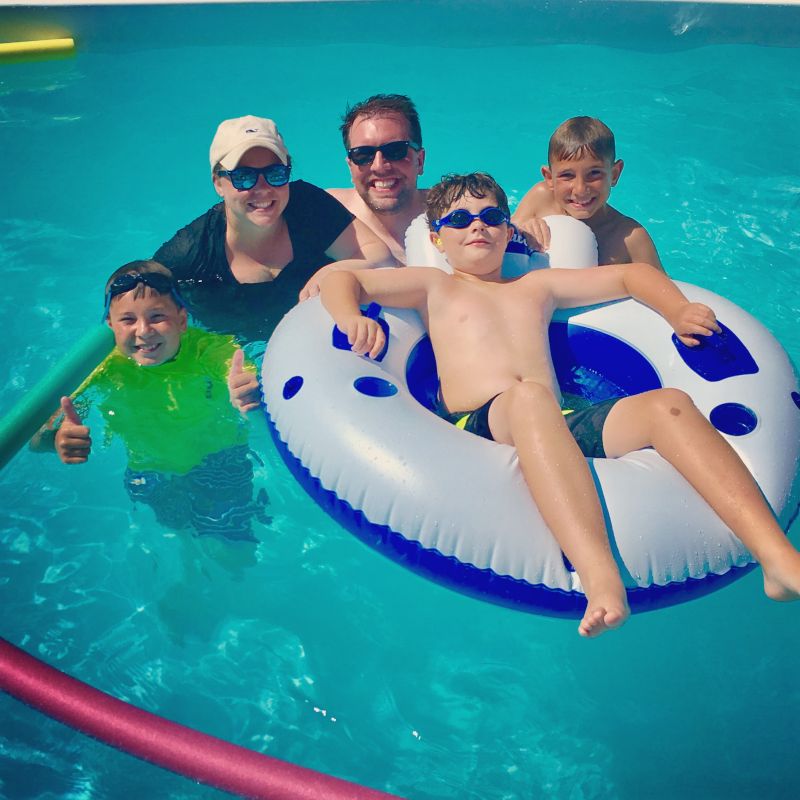 4 / 12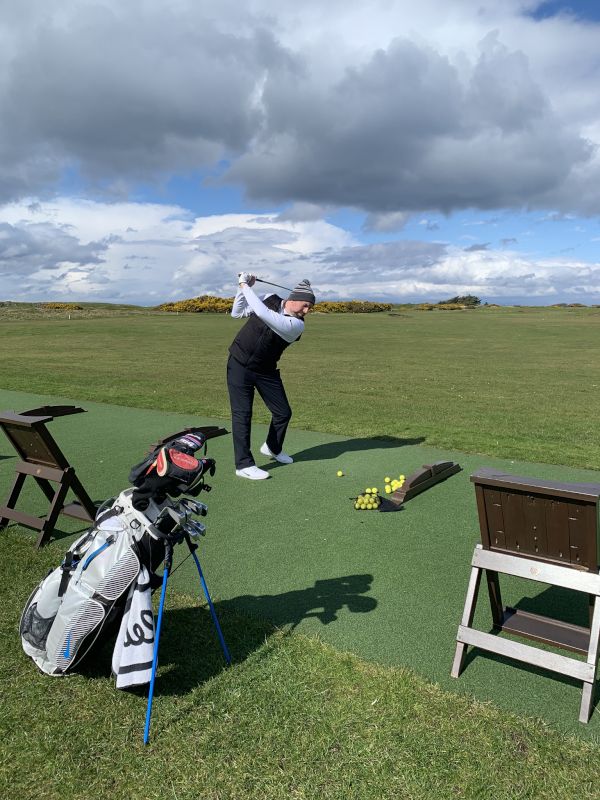 5 / 12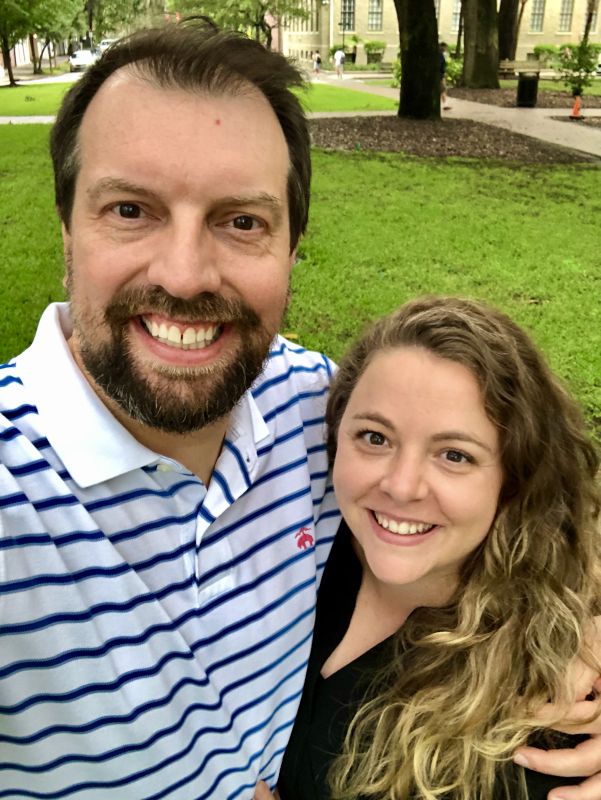 6 / 12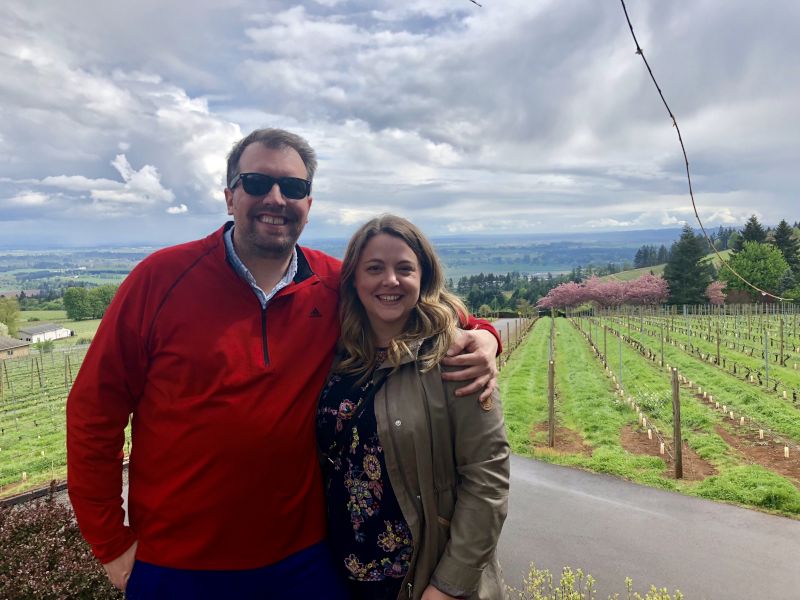 7 / 12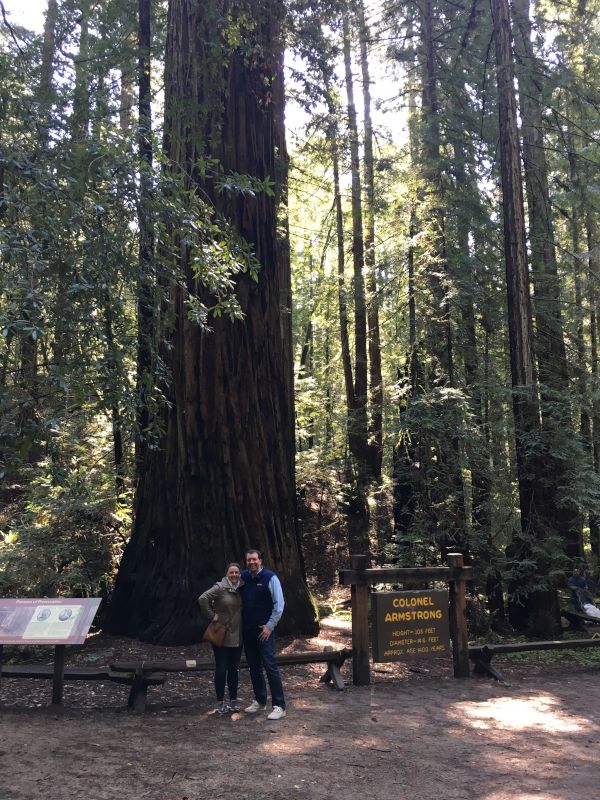 8 / 12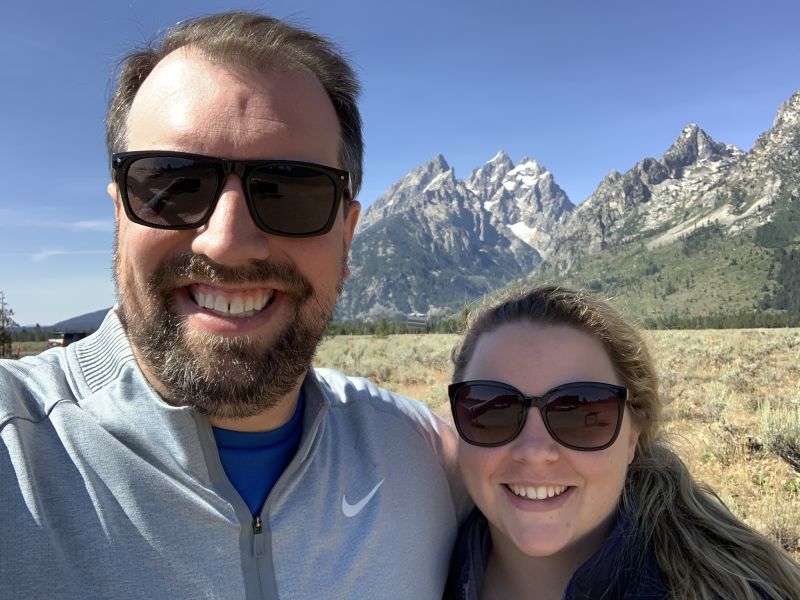 9 / 12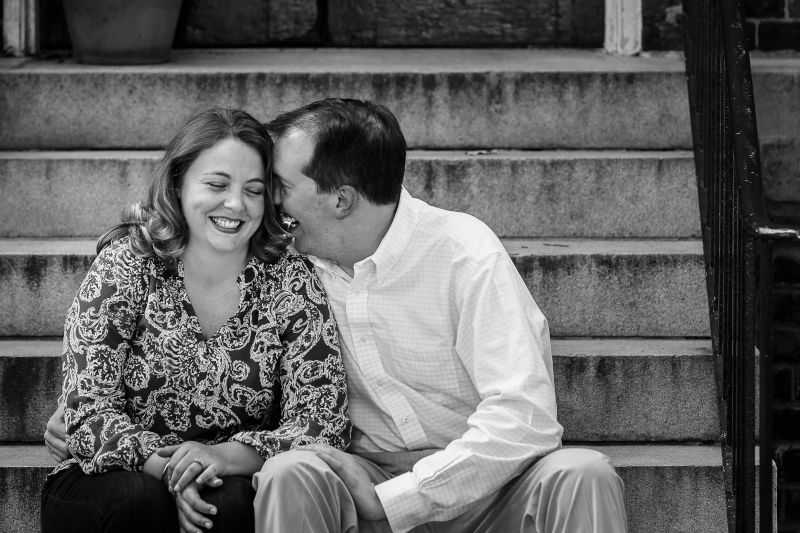 10 / 12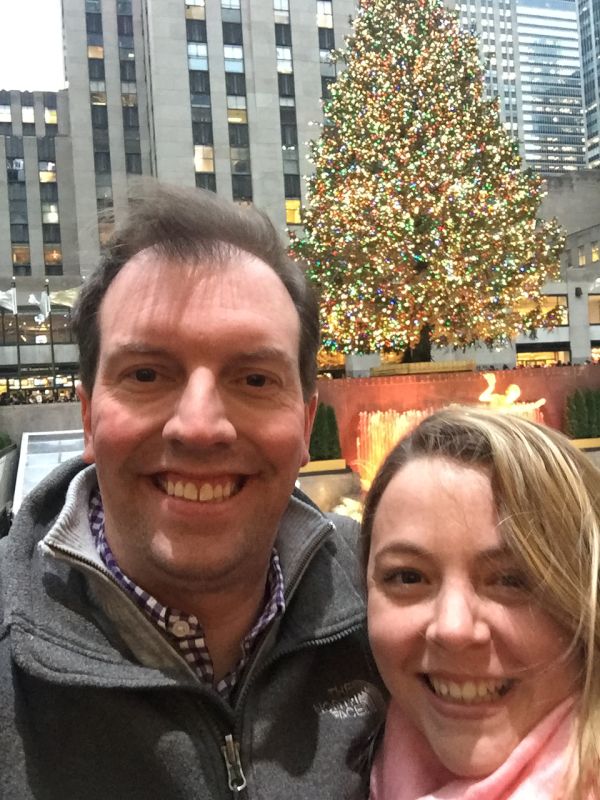 11 / 12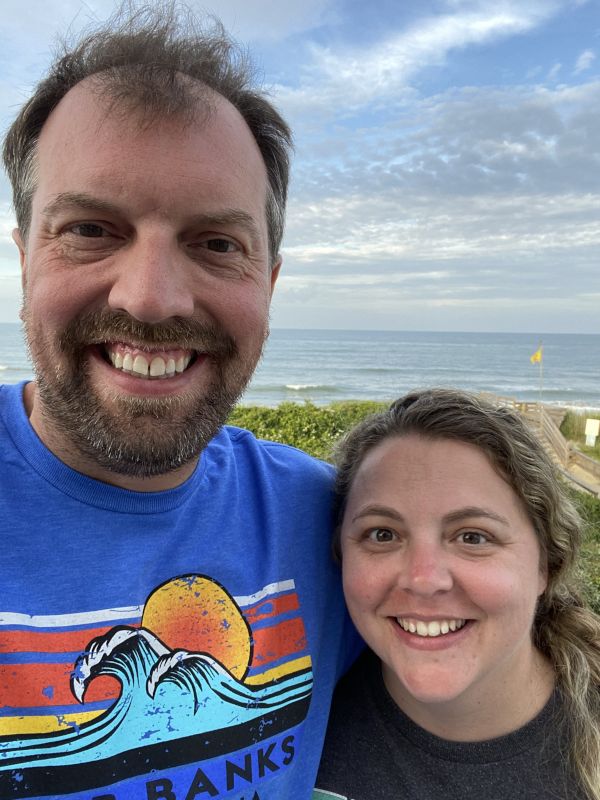 12 / 12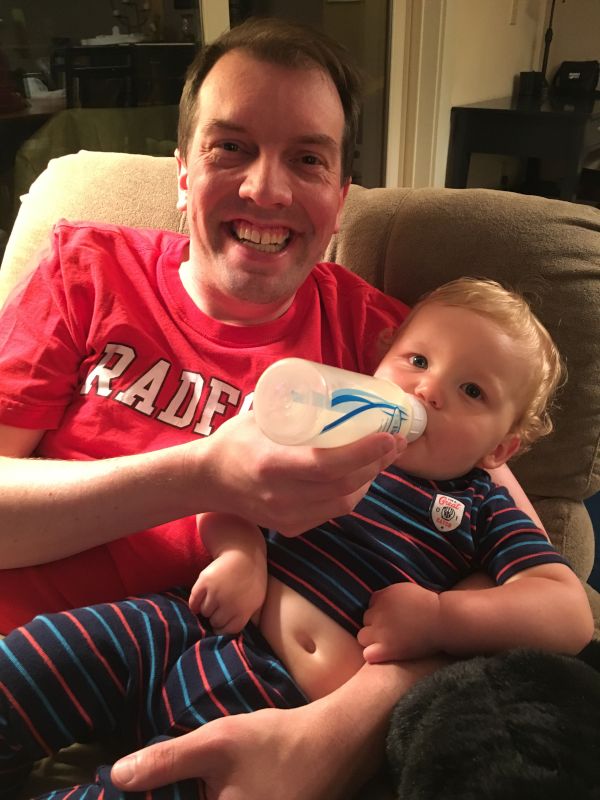 ❮
❯
Our House and Neighborhood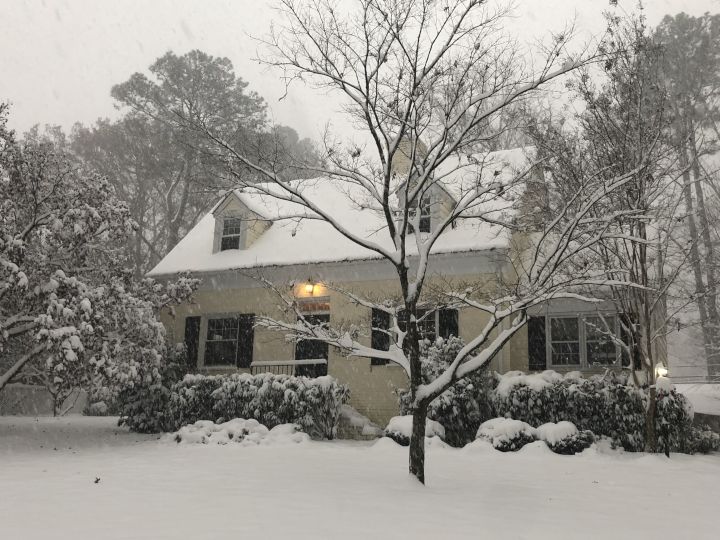 We live in a beautiful, family-friendly neighborhood in Virginia. We bought our house three years ago with the intention of raising a family here. Our neighbors include children of all ages - families ride bikes in the evening and play out in their yards during the afternoons. There is a neighborhood park with a big swing set and a slide just around the corner from our house. The best elementary school in the county (and one of the best in the state) is within walking distance.
Our home is two stories with four bedrooms and a big fenced-in back yard. We spend most of our time in the living room. We have a big cozy couch that we curl up on together with our dog, a beagle-hound mix named Saylor (who is adopted!). On the weekends, we take walks around the neighborhood, relax on the deck, and grill out in the back yard, or have fires in the fire pit.
We belong to a neighborhood pool complex with two full size pools, water slides, a separate pool with diving boards, a playground area, and tennis courts. We also belong to a nearby country club with a beautiful golf course on the river. The country club has many families with children and hosts day camps in the summer, gingerbread house making, Easter egg hunts, and lots of other children's activities.
We can't wait to raise a child in our beautiful home!
Our Extended Families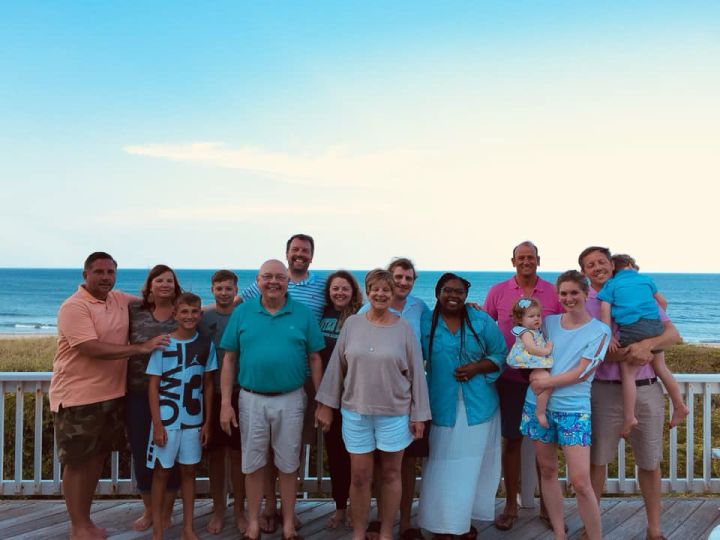 We are so fortunate that both of our families live in the same city as we do and that we all see each other on a weekly basis. Both of our parents are thrilled that we have chosen to expand our family through adoption and cannot wait to shower another grandchild with love.
We spend holidays all together and take big family trips to the beach together every year. Our families love to watch sports and grill out together, and everyone is always laughing and joking.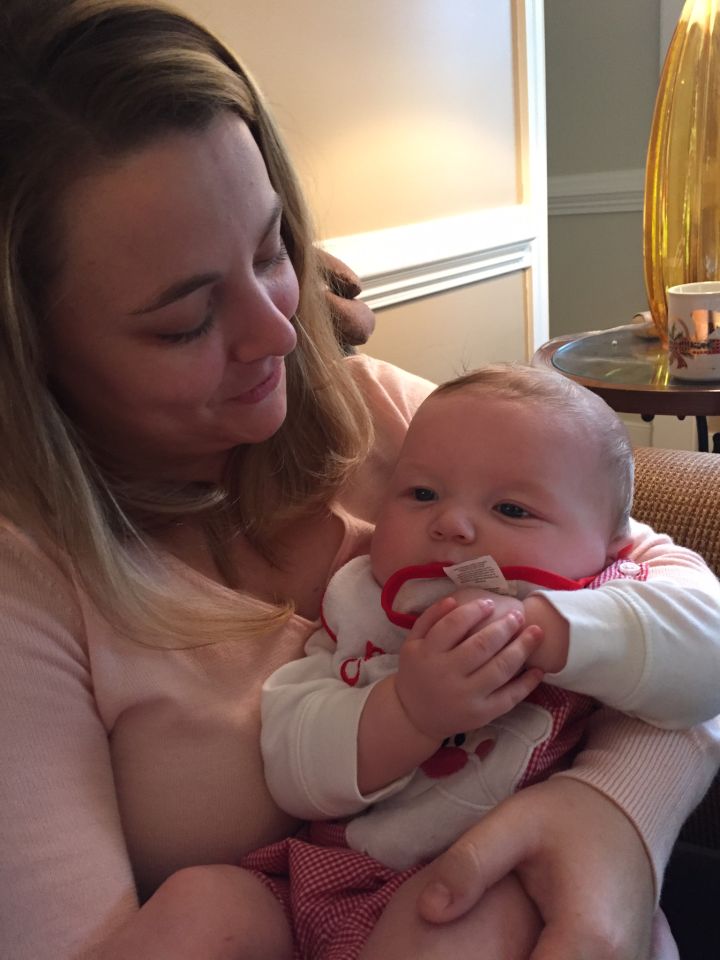 Our family has a little something for everyone. Randy's family is big - he has three brothers and one sister, lots of nephews, and one niece. Gatherings are loud and fun and everyone wants to be the center of attention. There is always someone to hang out with and always lots of activities happening. Jessica has one sister and one nephew and family events are quieter, but no less fun. Jessica's parents host 'grandma grandpa camp' every summer for her nephew, which includes baking desserts, hiking day trips, peach picking, and baseball games.
Both families would be thrilled to welcome another child into our traditions and family events.
From Us to You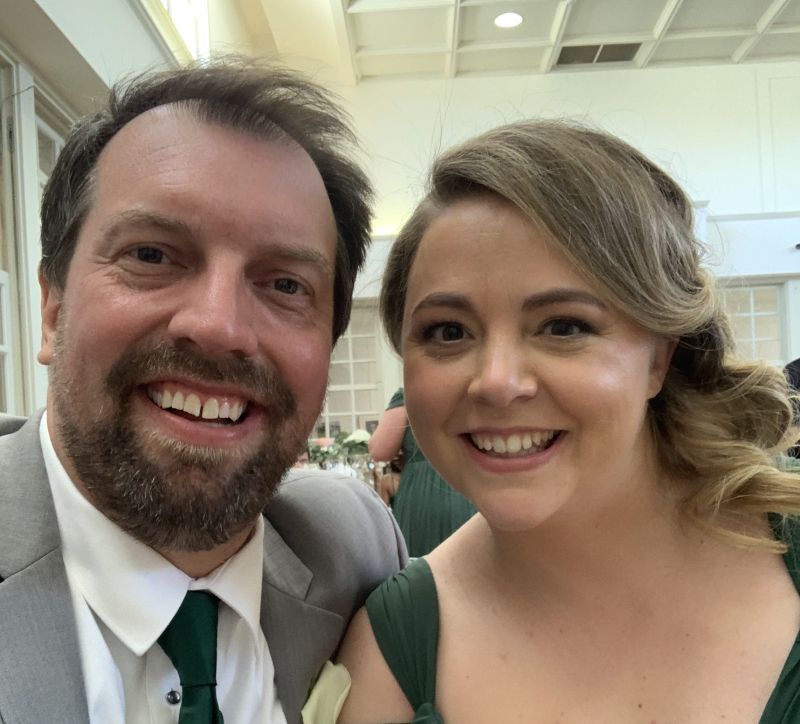 We know this is a difficult decision for you, and we thank you for even considering us. To choose us as parents for your child would be giving us the greatest gift that we could ever receive.
Our journey to parenthood has not been easy. In 2019, Jessica was diagnosed with a medical condition that left her unable to carry children of her own and for a time period we thought our dreams of having a family would be unobtainable. Learning that adoption was an option for us helped us through some of the darkest times because we knew there was a light at the end of the tunnel. To have this opportunity of adopting to grow our family means everything to us.
We were raised in tight-knit, loving families with whom we remain very close. We truly understand the value of family and we cannot wait to start our own. We look forward to watching our child grow and learn, getting to know their personality, finding out their interests and talents, teaching them about the world, and sharing experiences with them.
We have been married for five years and love to laugh and be silly together. We are also loving and loyal people, and we want to share laughter and love with our future child. Together, we are strong team and we lean on and support each other through everything. We have faced some of life's hardest moments together, and it has made our bond stronger. We would approach parenting with the same team mindset that we have approached everything, and we know this would make us great parents.
We are excited not only about how we can support and provide for your child, but for all of the ways this child will make our lives more complete. This child will fill our lives with that love, purpose, and meaning that can only be found in hearts of parents. We will teach our child everything we know and show them everything in the world we can, but we also know that this child will teach us more about ourselves than we could ever imagine. Becoming parents will help us grow more as people and as a family than we could otherwise achieve.
Being a parent is a great opportunity, but also bears great responsibility. We know being parents will be difficult at times, but we are 100% committed to give this child safety, security, and every opportunity for success. We will embrace the hard work and the challenges that come with raising a child. We want you to know every decision we make from this day forward will be in the best interest of this child.
We understand the benefits of open adoption for both you and the child, and we are committed to creating an open environment, including sending update letters and photos. We hope you will choose us, and we look forward to getting to know you and sharing milestones and successes with you on a regular basis throughout this journey.
Randy & Jessica
Favorites
Actor
Matthew McConaughey/Leonardo DiCaprio
Book
Sapiens: A Brief History of Humankind
Pride and Prejudice
Candy Bar
Take 5
Three Musketeers
Cartoon
Southpark
Tom and Jerry
Childhood Memory
Playing chess with my grandfather
Spending time with my grandmother
Childhood Toy
Millenium Falcon
Barbie's dream house
Children's Book
Angelina Ballerina
City
New York City
New York City
Classic Movie
Sound of Music
Day of Week
Sunday
Saturday
Dessert
Oreo flavored anything
Carrot cake with buttercream icing
Disney Movie
Whichever one I'm watching with Jessica - or Star Wars if that counts
Ratatouille
Dream Job
The one I have
Interior designer
Dream Vacation
Scotland and Ireland
Mediterranean cruise
Family Activity
Grilling out in the backyard
Board games/card games
Form of Exercise
Playing golf
Zumba
Hobby
Fantasy Football
Cooking
Holiday
Thanksgiving
Thanksgiving
Holiday Song
Carol of the Bells
Holiday Tradition
Making Christmas cookies/desserts
Ice Cream
Oreo/Cookies & Cream
Mint chocolate chip
Junk Food
Sour Patch Kids
Oreos
Leisure Activity
Walking the dog with Jessica in our neighborhood
Playing video games
Memory with a Child
Every weekend watching Premier League soccer with my godson
Disney World with my nephew
Memory with Spouse
Long Drives through National Parks/California Coast
First time we took a trip together (to NYC)
Movie
Shawshank Redemption
Twister
Movie Munchie
Snowcaps
Snow caps
Movie Type
Action/adventure
Musical
Book of Mormon
Wicked
Musical Group
Led Zeppelin
Nursery Rhyme
Itsy bitsy spider
Olympic Event
Gymnastics
Swimming
Personal Hero
My mother
My grandmother
Quality about my Spouse
Sense of Humor, Kindness
His sense of humor
Sandwich
Pulled pork BBQ sandwich
Chicken salad
Shopping Store
Ann Taylor Loft
Song
Maybe I'm Amazed - Paul McCartney
Beyond the Sea by Bobby Darin
Sport to Watch
Football
Football
Sports Star
Michael Jordan
Sports Team
Washington Football Team
Subject in School
History/Government
History
Thing to Cook
Chicken Wings
Pasta
Time of Day
Sunset
Evening/sunset
TV Show
Schitt's Creek
Schitt's Creek
TV Show Character
Ted Lasso
Vacation Spot
California Coast
Beach
Get in Touch
Provide more information, so American Adoptions can connect you with this family.
---