1-800-ADOPTION
Thank you for viewing our profile
If you would like to learn more about us, please call 1-800-ADOPTION (2367846), fill out the form at the bottom of our on-line profile page, or email us at bp_information@americanadoptions.com.
To revisit our on-line profile page and view our profile video at American Adoptions, simply use your mobile phone to scan the QR code on the right. We are looking forward to hearing from you!
Douglas & Keisha
We are so excited to grow our family through adoption. We have so much love in our hearts to give and we believe we will be amazing parents. You choosing us to be your child's parents would mean the absolute world to us! Thank you so much for taking the time to read our profile and for considering us.
About Us
Job
Senior Consultant
Future Stay-at-Home Mom
Education
High School
High School
Relationship
Legally Married
Our Favorite Vacation Spot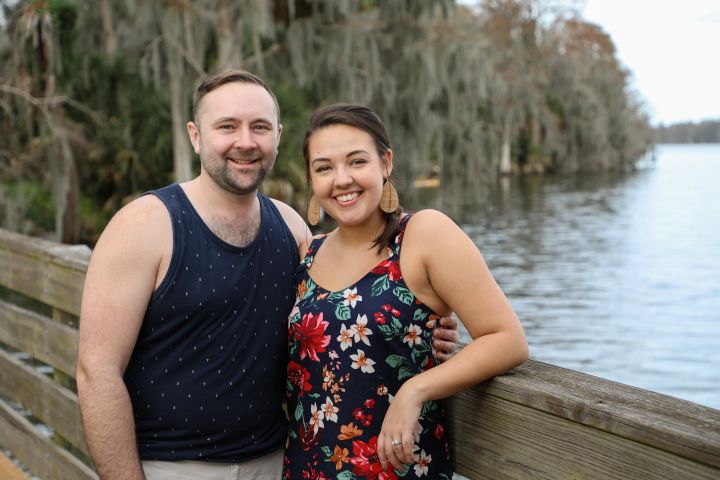 On our honeymoon we spent a week down in western Florida and fell in love with the warm weather, beaches, and the atmosphere down south. Since then, we've made it a point to go down to Florida as much as possible and usually make it down there to visit at least once a year. We absolutely love vacationing in Marco Island, Florida, but honestly anywhere in Florida we love! We love to explore new places and have gone on sailing adventures to look for shells on a tropical island, walking on the sandy beaches, swimming in the warm water, and enjoying the sun. We also love to relax and soak in the beauty of nature and finding nature trails or even just relaxing by the pool are some of our favorite things to do while on vacation. Really any place that is warm and allows us to relax and refresh is good with us!
Qualities We Love, Admire and Respect in Each Other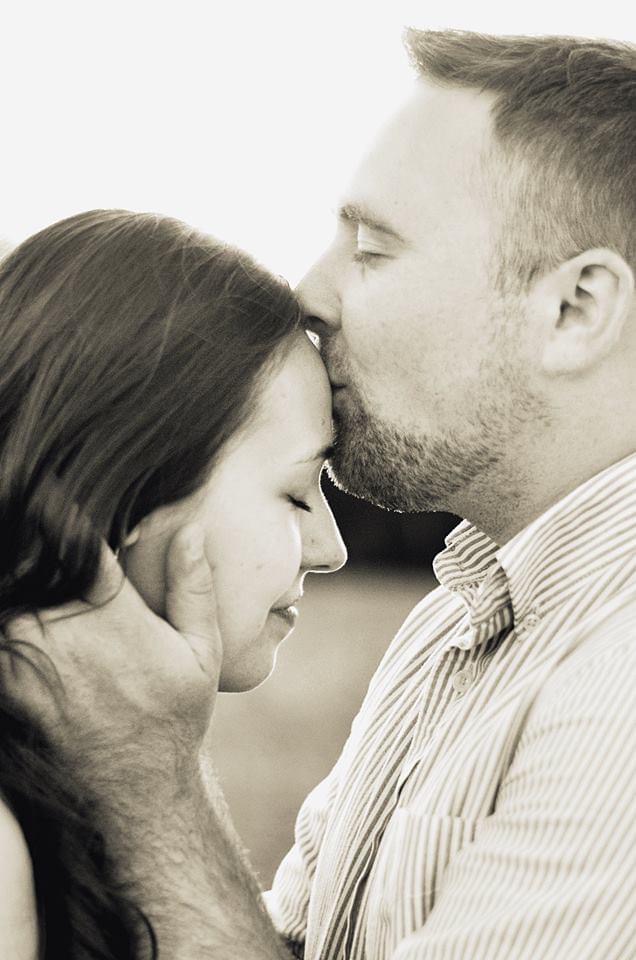 Keisha About Douglas: Douglas is the most kind and loving person I have ever met! I admire how motivated he is when it comes to the things he is passionate about. And how hard he works for our family and our future. I respect him so much for how he interacts with people, he sees the good in everyone and always gives you the benefit of the doubt.
Douglas About Keisha: Keisha is such a loyal and loving person and is my hero! She is very caring and nurturing and loves to take care of others. It's amazing to watch her as she takes care of and plays with babies and kids. You can tell that she genuinely loves them and loves spending time with them. She constantly amazes me with her wisdom and insight into life and the situations we go through. Her strength and determination to live a positive and impactful life are inspiring and push me to be better myself!
Cultural Diversity
We both believe that every single person is unique, important, and equal. It's important to us that our child grows up aware of their heritage and to be able to experience the unique aspects of their race. We are also aware that the world isn't always kind and we will always have open conversation in our home towards race, diversity, and the issues that we currently see all around us in regards to race and cultural diversity. We have made it a point over our marriage to surround ourselves with people that are open minded and not judgmental. Our family and friends come from all different backgrounds and walks of life and are very accepting and loving. We also live in a community with local opportunities for cultural diversity programs. While we realize that there are still challenges in today's society, we are confident that through open minds and open arms, we will be able to address the conversations, topics, and situations that arise with maturity and love.
Photos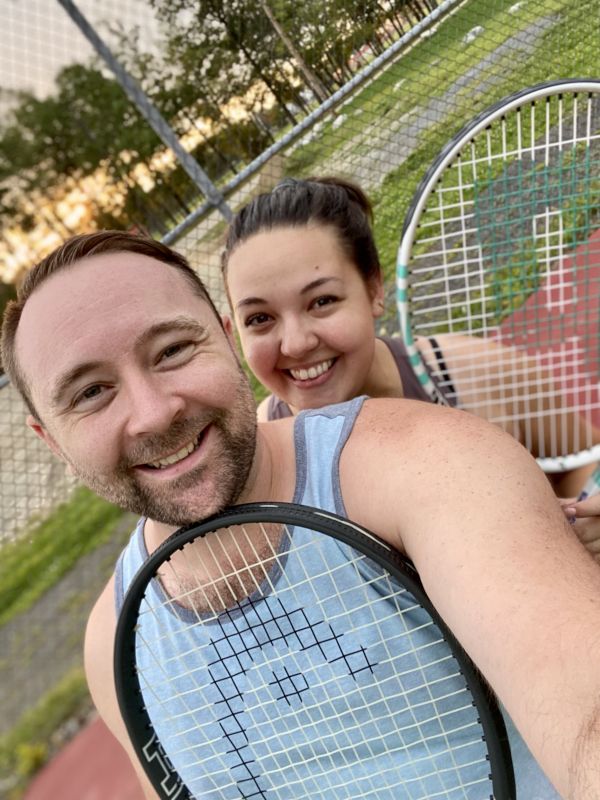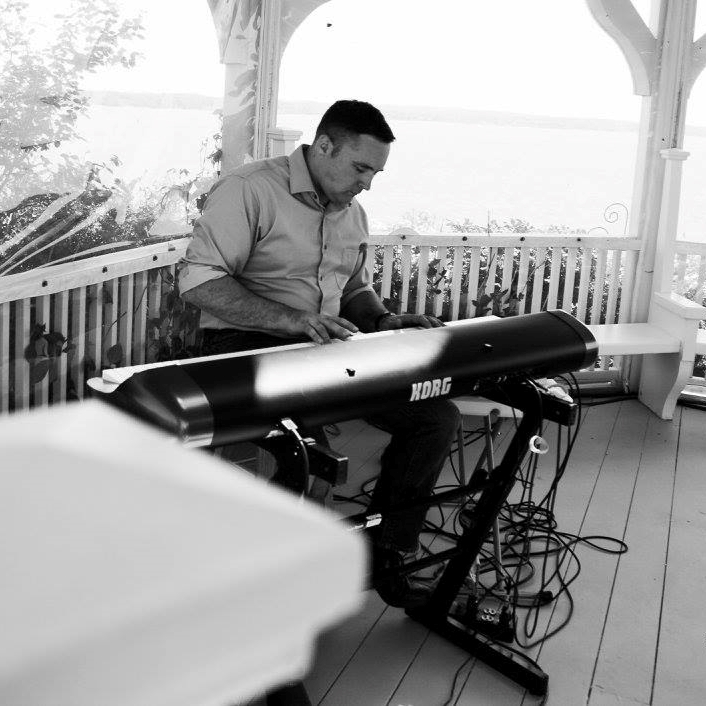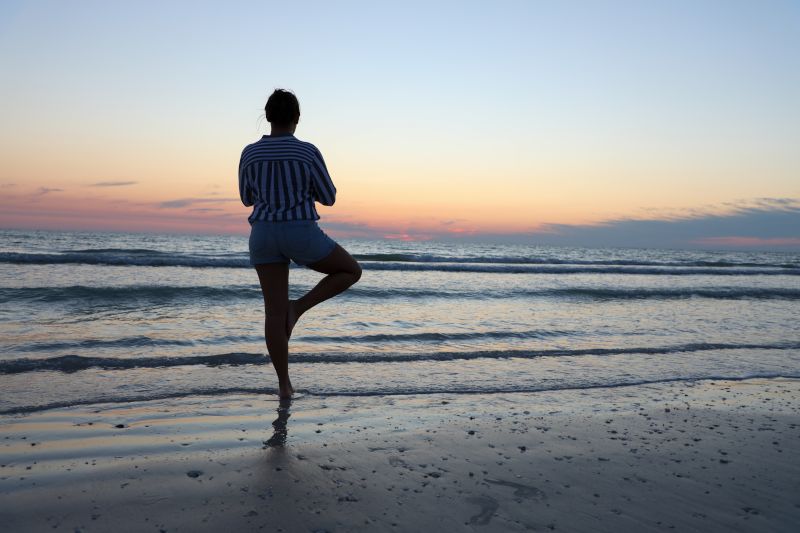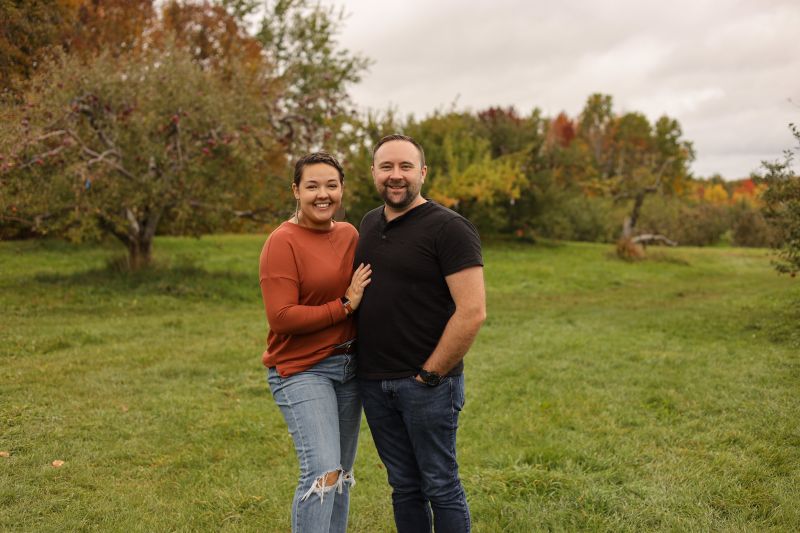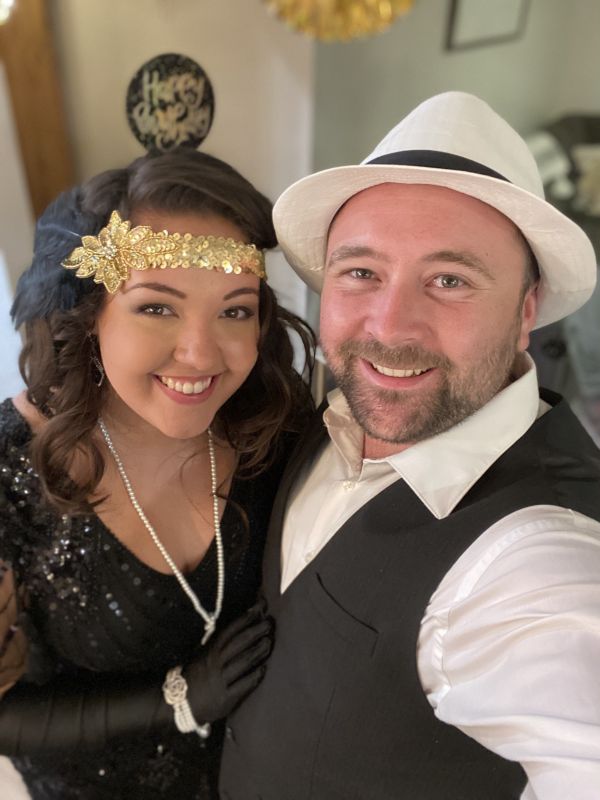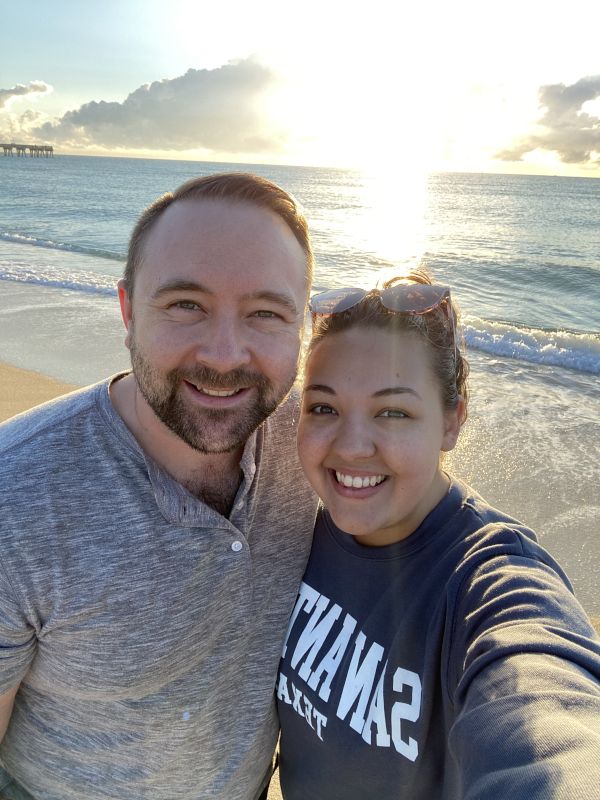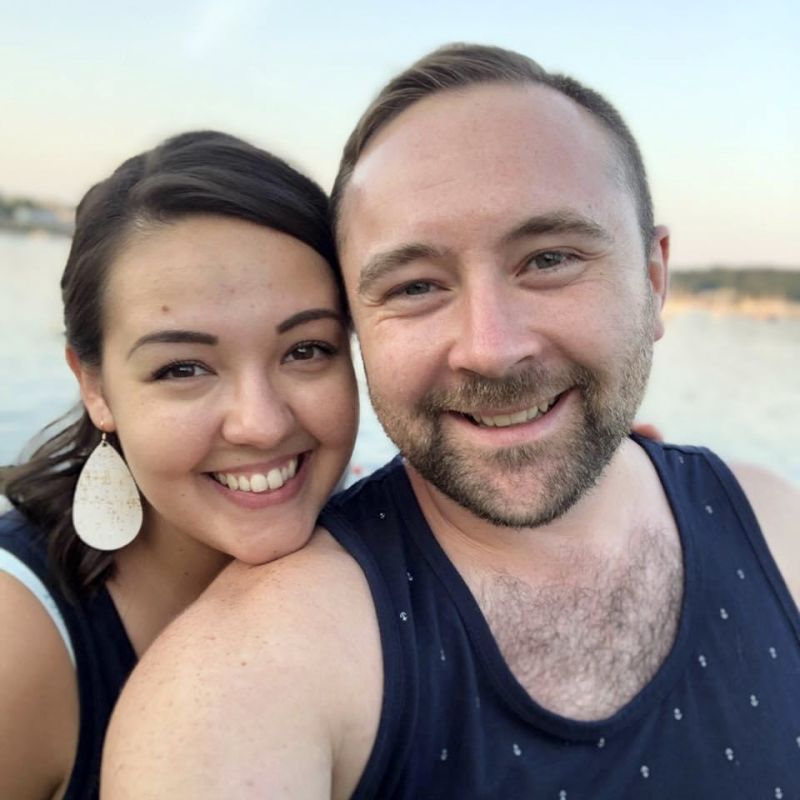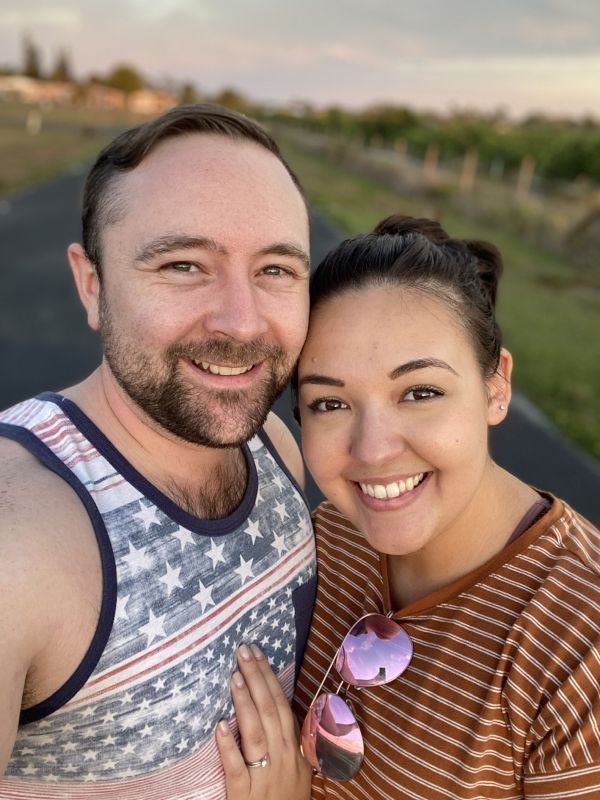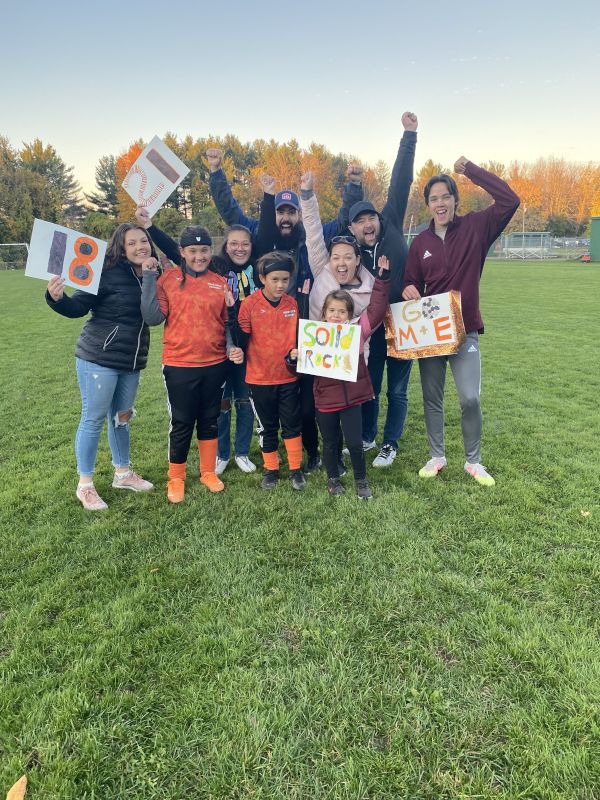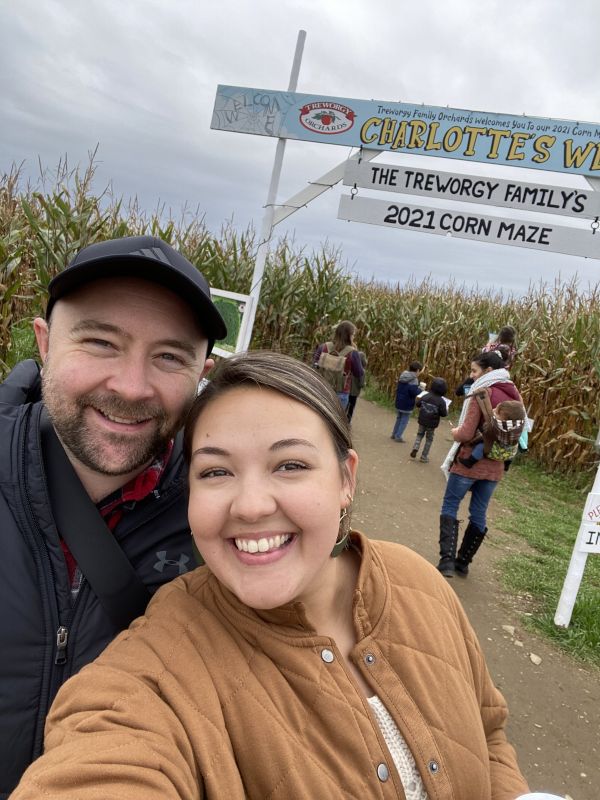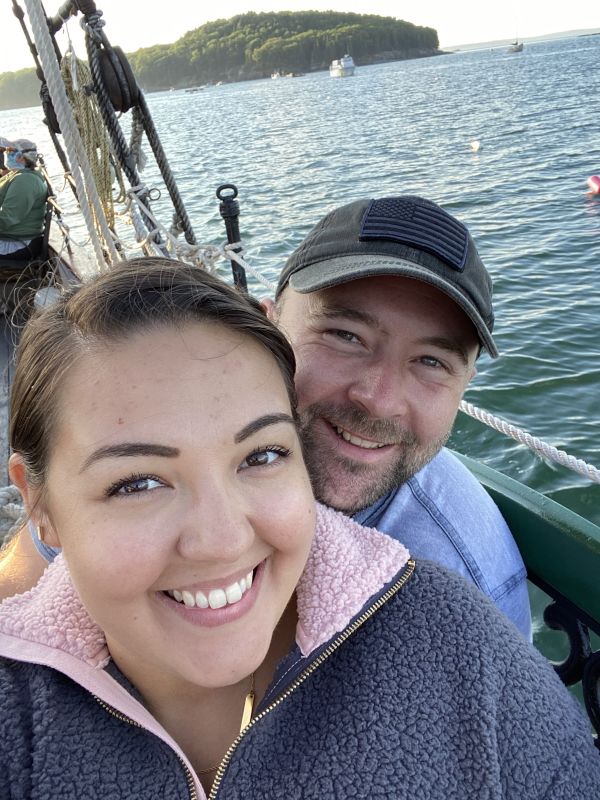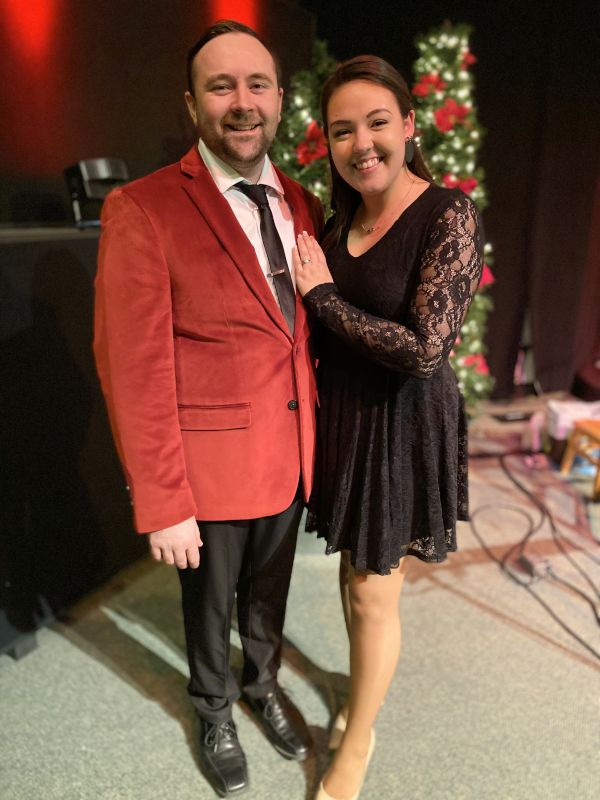 ×
1 / 12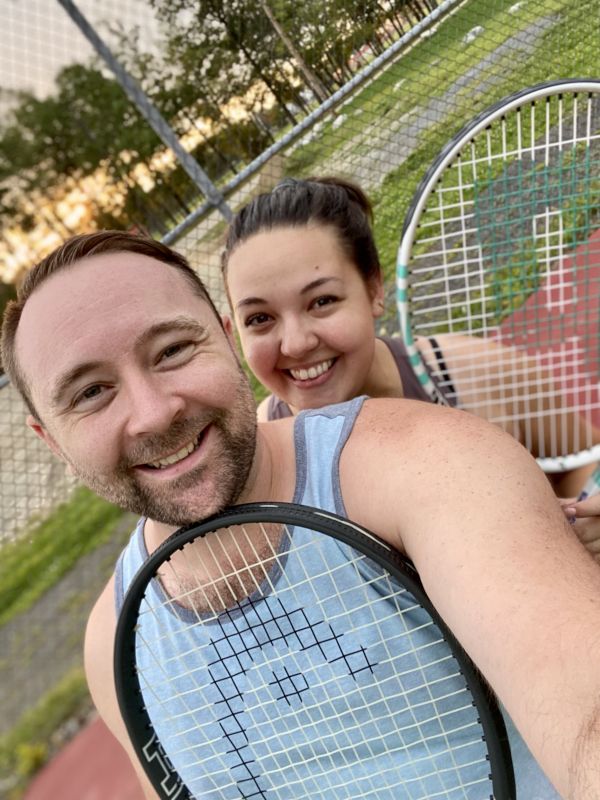 2 / 12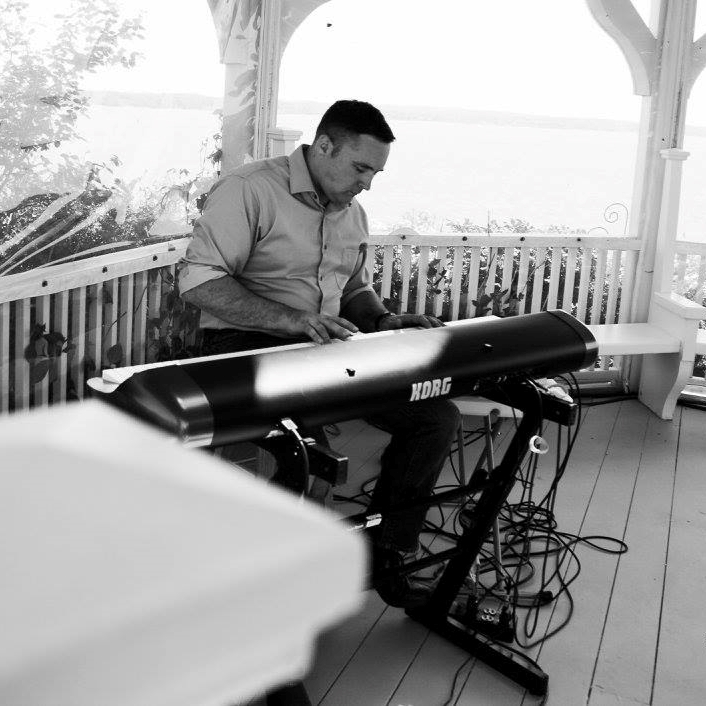 3 / 12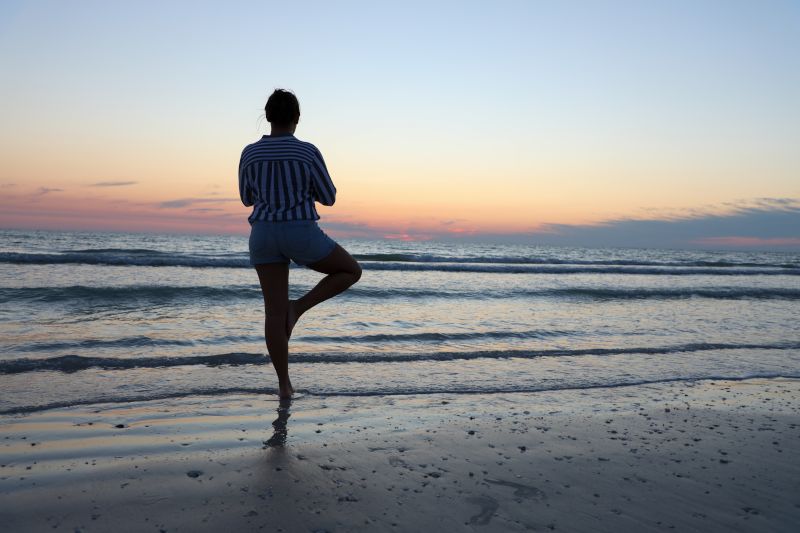 4 / 12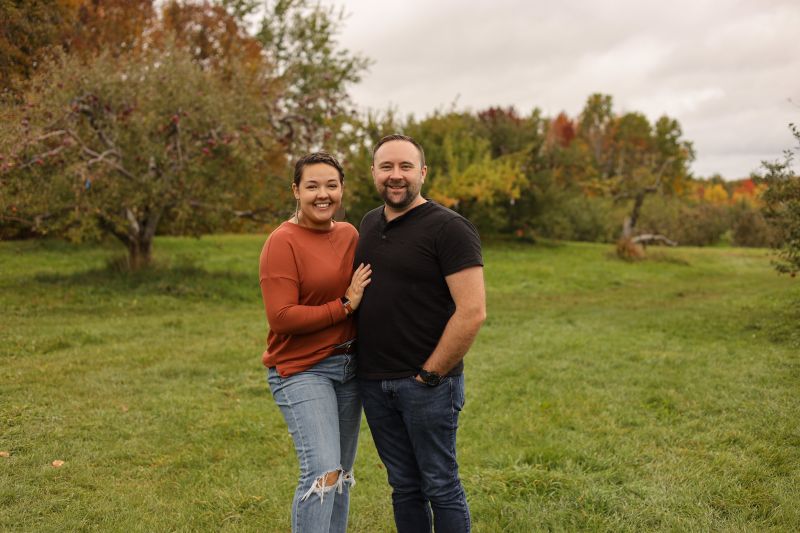 5 / 12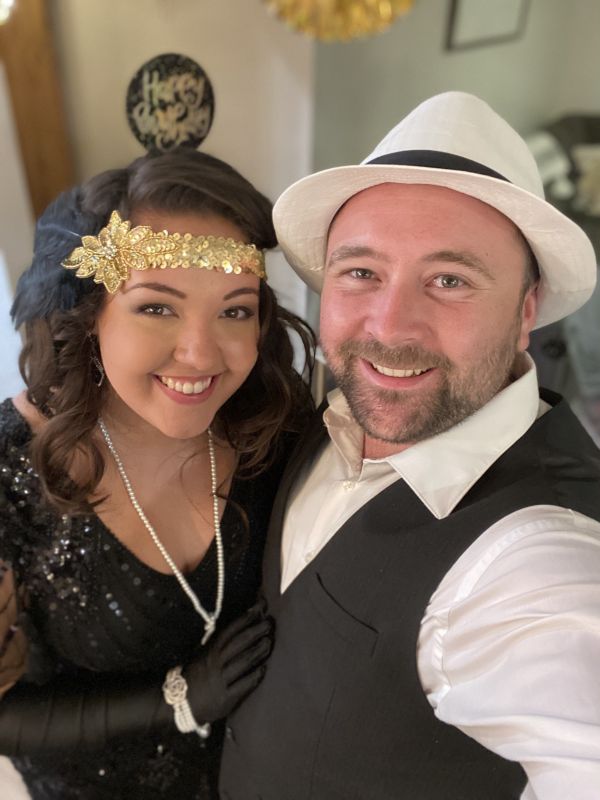 6 / 12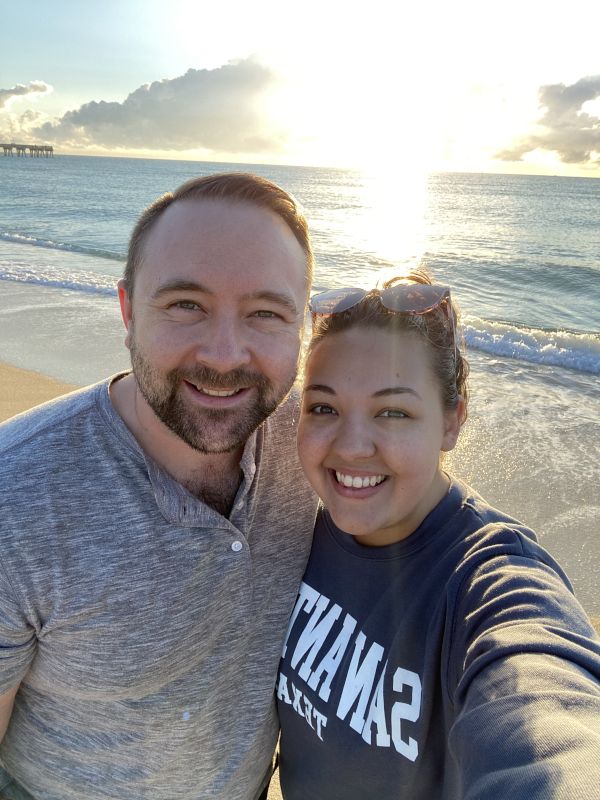 7 / 12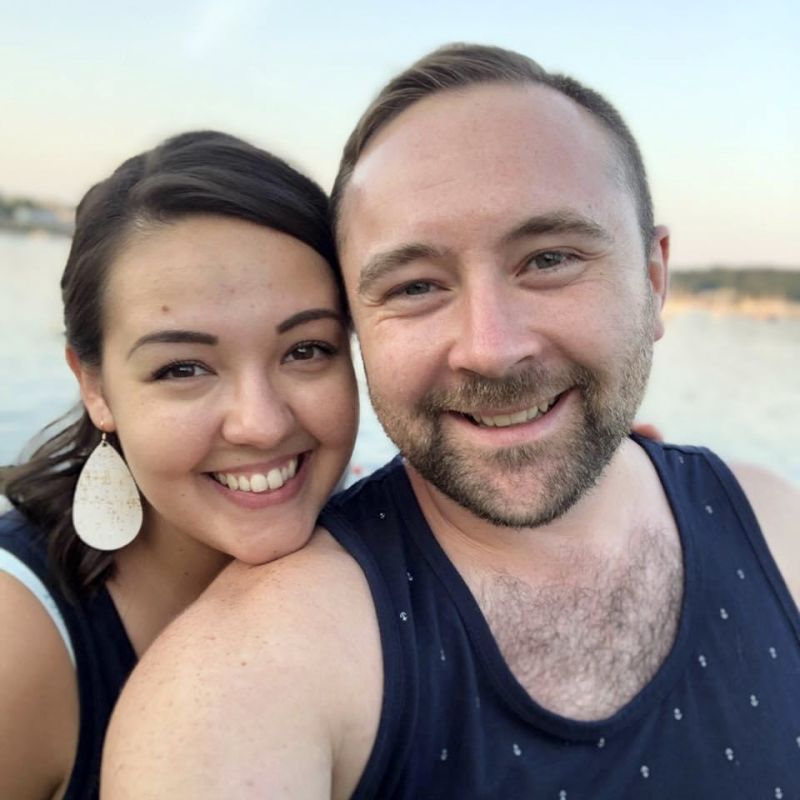 8 / 12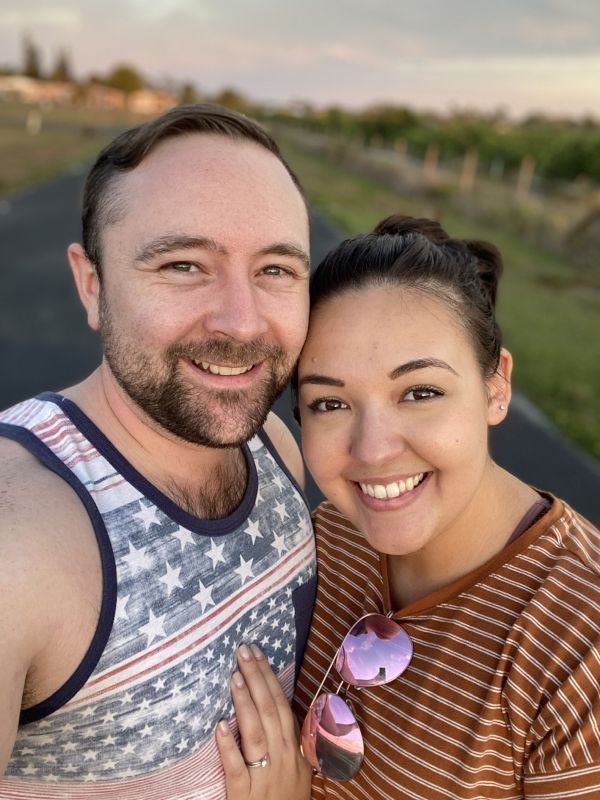 9 / 12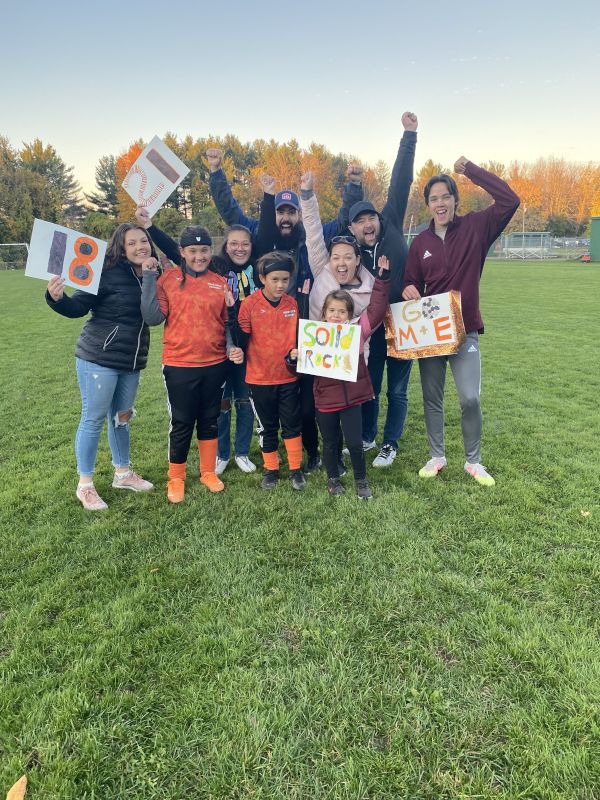 10 / 12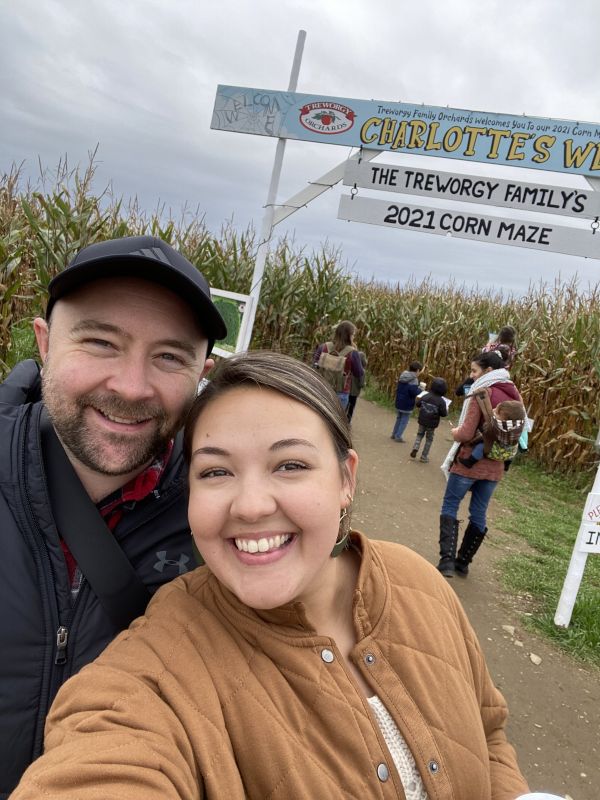 11 / 12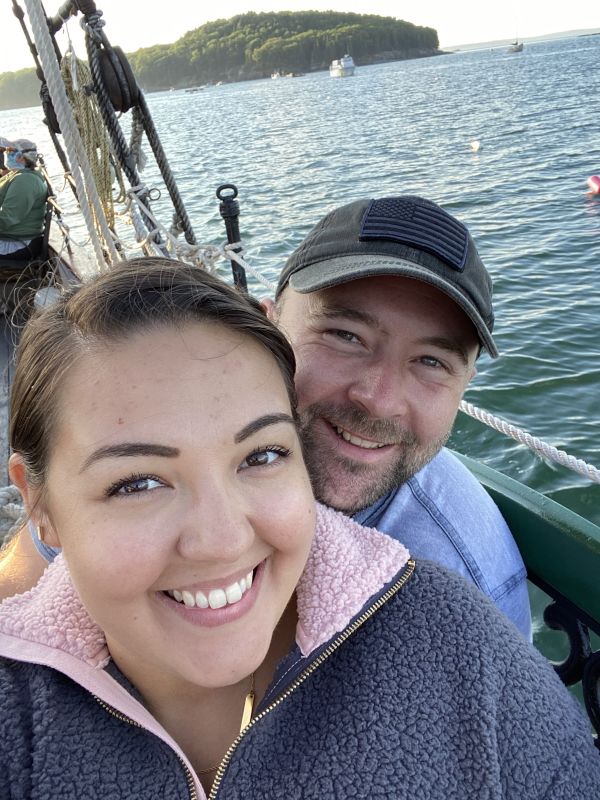 12 / 12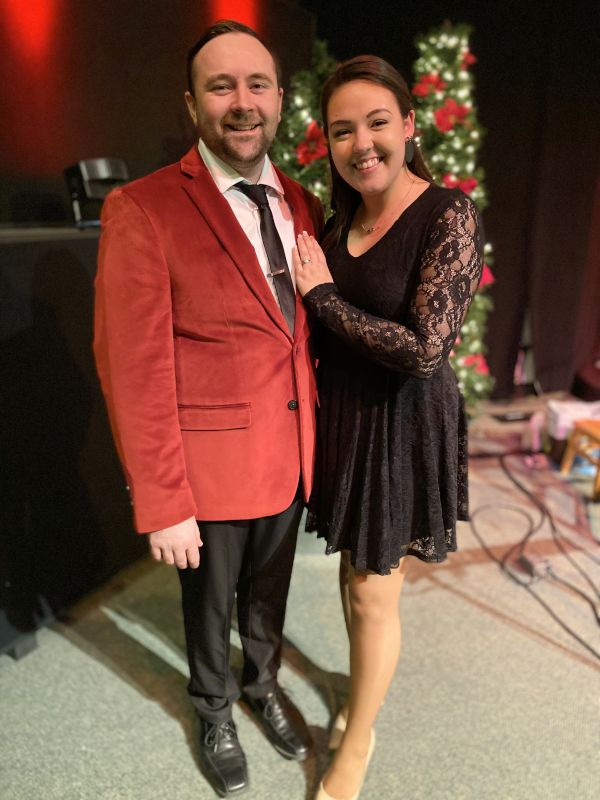 ❮
❯
Our House and Neighborhood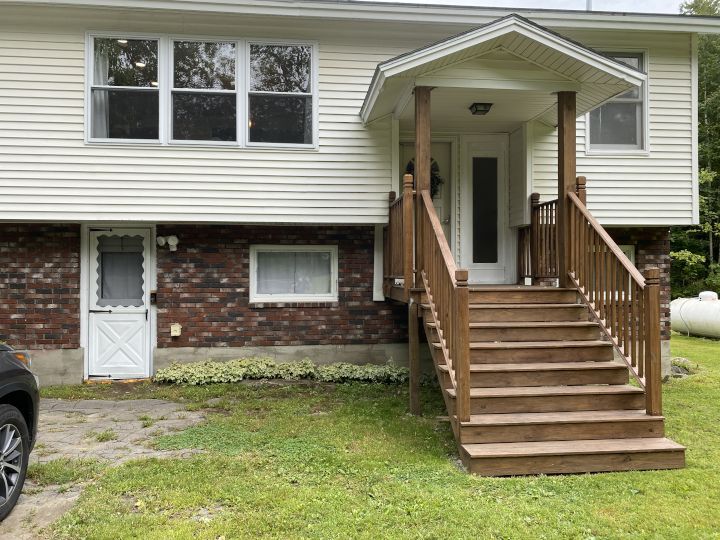 We live in the beautiful state of Maine on a couple of acres surrounded by hardwood trees that turn orange, red, and yellow in the autumn. We love living just outside of town because it feels like you get to enjoy more nature while still being close to all the amenities a town has to offer!
We recently finished a full remodel of our two-story home, which includes four bedrooms and an open concept living area where we love to spend most of our time! We also have a big back yard tucked behind our house that is perfect for playing games, relaxing, and enjoying the fresh Maine air!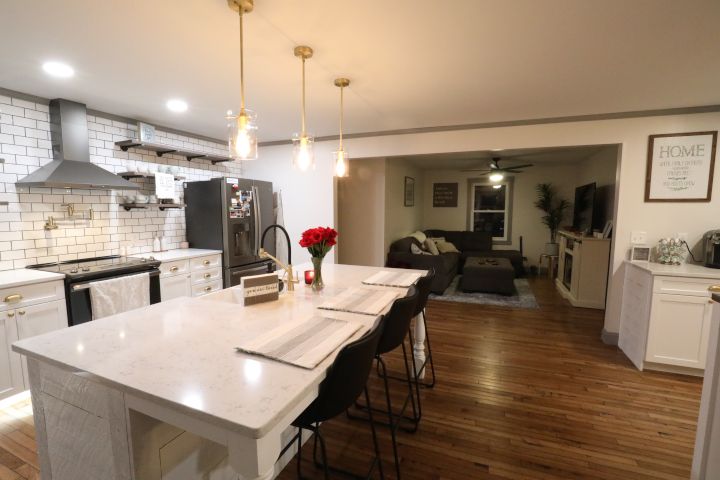 We live close to a large park with plenty of room for picnics and activities and the nearby schools have tennis courts, soccer and baseball fields, and lots of walking paths. We love to play tennis and walk on the nature trails in the evenings together! There are multiple playgrounds within minutes of our house as well as a YMCA and outdoor public swimming pool that provide plenty of opportunities for community involvement.
Our town is a wonderful, family friendly community. There are many events that we look forward to each year, including the annual Fourth of July parade and other events that are fun to attend!
Our Extended Families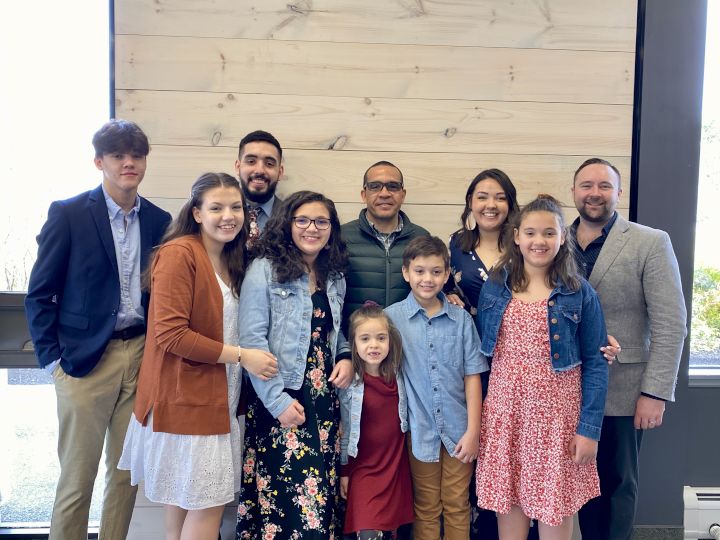 Both of our families live within half an hour of our house and we see both of them on a regular basis for game nights, outdoor activities, and dinners.
We both have multiple siblings of varying ages who are all excited to be involved in our child's life!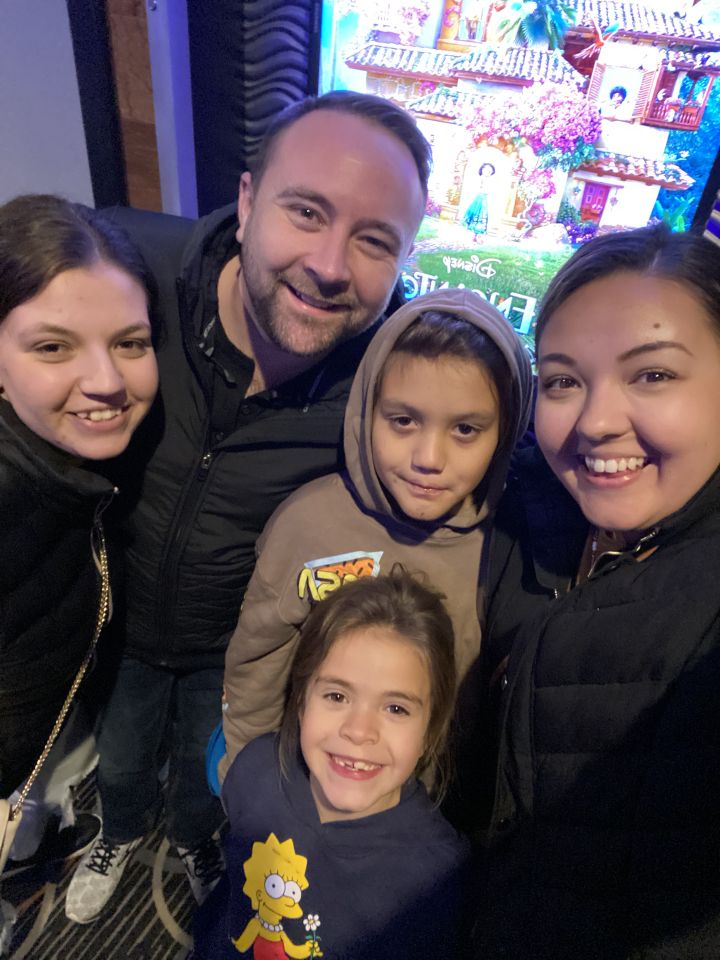 On holidays we try to make it a point to see our families and close friends and participate in family traditions including big turkey dinners on Thanksgiving, exchanging gifts on Christmas, and watching the parade, grilling food, and watching fireworks on the Fourth of July.
Keisha's younger siblings all play soccer in the summer and fall and one of our favorite activities recently has been going and watching them play soccer and cheering them on!
We love spending time with our families and both believe that it is important to keep those we love close to our hearts, involved in our lives, and a part of our journey! We're so excited to bring our child into this environment and our families are just as excited to be a part of their lives as well!
From Us to You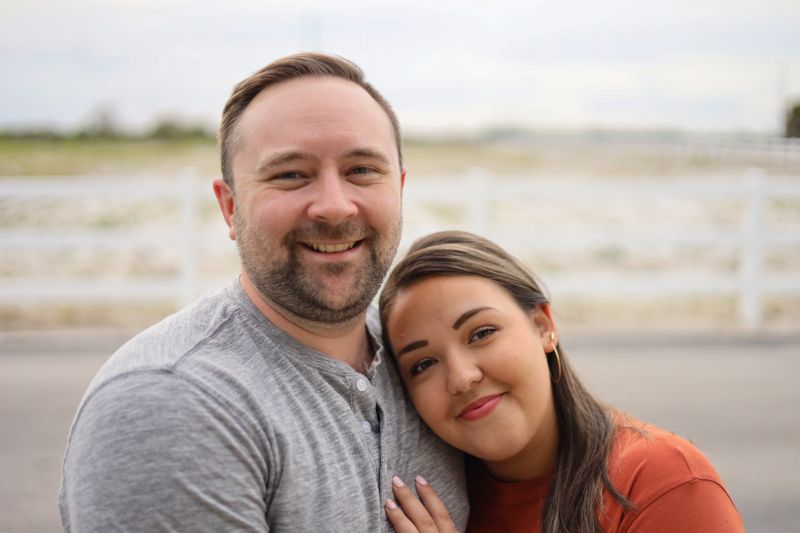 Hello, first of all we want to thank you for taking the time to read this. We know you must be overwhelmed with choices and decisions to make and we're sure this can't be an easy road. We want to start off by letting you know how incredibly brave, strong and selfless you are for choosing to love your baby above everything else. We admire you for considering adoption and thank you for considering our family.
From Keisha: I'll start off by telling you a little about myself. My name is Keisha, my amazing husband is Douglas, and we live in Maine.
I've wanted to be a mom since I was three years old. I have always loved kids and I feel so blessed that I will get to be a stay-at-home mom. I can't wait to have a little one to hang out with and love on!
I also love photography, shopping, playing tennis with my husband and spending time with our friends and family.
Douglas is a software consultant and works from his home office, so he gets to be at home as well. He loves music, videography as well as playing tennis and enjoying being out in nature. Douglas is so loving and kind and always so patient in every situation, that is one of the things I love most about him!
Together, we love to travel and explore new places together and we are so excited to bring a little one along on our travels with us!
We have been very happily married for over six years and are both so excited and ready to welcome a baby into our family. I have unfortunately suffered five miscarriages and through that heartbreaking experience of losing our babies we were devastated and left with no answers as to why it kept happening. So, we started looking into adoption and quickly decided that is how we wanted to grow our family. Those losses were hard, but one thing we didn't lose was our desire to get the chance to raise a child and have a family. We believe that love is what makes a family and with so much love in our hearts to give it led to this road of adoption and we are so excited for this next journey in our lives, we can't wait to see what God has planned for us!
Our friends and family are so excited for this journey as well and I know without a doubt any baby we adopt will be welcomed with loving and open arms!
We would welcome an open adoption and look forward to sharing regular pictures, videos and letters as well as visits. But all of that will of course be based on what you as the birth parent(s) are comfortable with! Ultimately, we really just want you to know in your heart you made the right choice for your child whatever that may be! We look forward to hopefully getting the opportunity to get to know you better!
With Love,
Douglas & Keisha
Favorites
Actor
Ryan Reynolds
Chris Evans
Actress
Emma Watson
Melissa McCarthy
Author
Gary Vaynerchuck
Lysa Terkeurst
Book
Twelve and a Half
Finding Gods life for my will - By Mike Donehey
Candy Bar
M&M Chocolate Bar
Hershey's
Childhood Memory
Gardening
Jumping on our trampoline with my siblings
Childhood Toy
Toy Cars and Trucks
Sit 'n Spin
Children's Book
The Giving Tree
The grouchy ladybug
City
Any coastal city!
I don't think I have a favorite city, but I do love pretty much anywhere in Florida!
Classic Movie
The Sound of Music
It's a wonderful life
Day of Week
Saturday
Sunday
Dessert
Ice Cream!
Brownies and ice cream
Disney Movie
Monsters Inc.
Frozen
Dream Car
Corvette
Corvette
Dream Job
Any job that provides and allows me the freedom to spend time with my family!
Honestly being a Mom!.. it's all I've wanted to be since I was little
Dream Vacation
Somewhere warm with a beach!
I would love to go to Hawaii
Family Activity
Playing tennis
We love to paly tennis
Flower / Plant
Butterfly Bush
I love Orchids
Food
I love a good burger or steak!
Thai
Form of Exercise
Lifting Weights
Tennis and dancing
Hobby
Playing the Piano
Photography
Holiday
Christmas
Christmas
Holiday Song
Have Yourself a Merry Little Christmas
All I want for Christmas is you
Holiday Tradition
Food on Thanksgiving
I love going to our churches Christmas Eve service
Ice Cream
Mint Chocolate Chip
Chocolate
Junk Food
Tater Tots!
Gummy worms
Leisure Activity
Playing Golf
Walking on the beach
Magazine
Entrepreneur
Magnolia
Memory with a Child
Playing with my little sister in-law
I love shopping with my youngest sister
Memory with Spouse
Staying at the Resort in Marco Island and going sailing to look for shells
Our first time going to our favorite vacation spot
Movie Munchie
Popcorn
Popcorn and Chocolate
Movie Type
Romantic Comedy
Romcom
Musical
Beauty and the Beast
Dear Evan Hansen
Musical Group
Florida Georgia Line
Need To Breathe
Nursery Rhyme
Tortoise and the Hare
You are my sunshine
Olympic Event
Figure Skating
Personal Hero
My wife
My hubby
Play
Much Ado About Nothing
Quality about my Spouse
How caring and loving she is
Douglas is the kindest and most patient person I have ever met!
Quote
"The world needs who you were made to be"
Restaurant
Any Steak House
Any place that has good sea food
Sandwich
Steak and Cheese
Ham, lettuce and green pepper
Scripture
2 Timothy 1:7
Jeremiah 29:11
Shopping Store
The Home Depot
Old Navy
Song
I have to many to choose just one
Sport to Play
Tennis
Tennis
Sport to Watch
Football
Soccer (watching my siblings play)
Subject in School
Math
I loved art even though I'm not that great at it
Superhero
Captain America
Black Widow
Thing to Cook
Steak
Pizza or a chicken dish
Time of Day
Morning
Afternoon or Evening
Tradition
Turkey at Thanksgiving
Visting my grandmother in Florida
TV Show
Brooklyn Nine-Nine
Grey's Anatomy!
TV Show Character
Jake Peralta (Brooklyn Nine-Nine)
Jake Peralta "Brooklyn 99"
Type of Music
Country
Country and Pop
Vacation Spot
Florida
Marco Island Florida