1-800-ADOPTION
Thank you for viewing our profile
If you would like to learn more about us, please call 1-800-ADOPTION (2367846), fill out the form at the bottom of our on-line profile page, or email us at bp_information@americanadoptions.com.
To revisit our on-line profile page and view our profile video at American Adoptions, simply use your mobile phone to scan the QR code on the right. We are looking forward to hearing from you!
Andrew & Heather
We believe that adoption is a blessing that we are lucky to partake in. We appreciate you viewing our profile. We are excited to expand our family, and have so much love and joy to provide a child. We would be honored and blessed to be your child's parents. Thank you for considering us.
About Us
Job
Staff Accountant
Underwriting Assistant
Education
Bachelor's Degree in Accounting
Bachelor's Degree in Elementary Education
Relationship
Legally Married
Our Family Traditions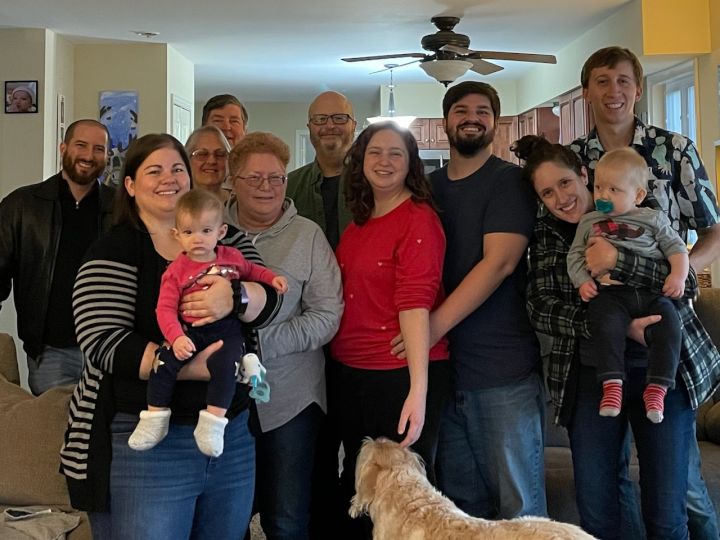 Traditions in our family center around Holidays. We spend Christmas with both sides of our family. Andrew's family goes to the Poconos the week of Christmas. We spend the time playing games and watching old movies, hiking on the many trails, and lots of sledding. As we add more children to our family, we are sure even more fun traditions will be added. Heather's family likes to do a Secret Santa and have a fun tradition of opening one gift on Christmas Eve.
Thanksgiving is when we like to get together with our large extended families. Every even year we do Heather's family, which is getting more and more fun as there are more kids being born. And every odd year we do Andrew's family. His mother makes the best stuffing!
One tradition Heather loved as a kid was Sunday dinners at her grandparents' house with all of her cousins. Her grandparents had a large swimming pool and everyone would jump in. This inspired us to get our own swimming pool. It will be ready for Summer 2022 and we plan to have so many pool parties. We want this to be a new yearly tradition.
Qualities We Love, Admire and Respect in Each Other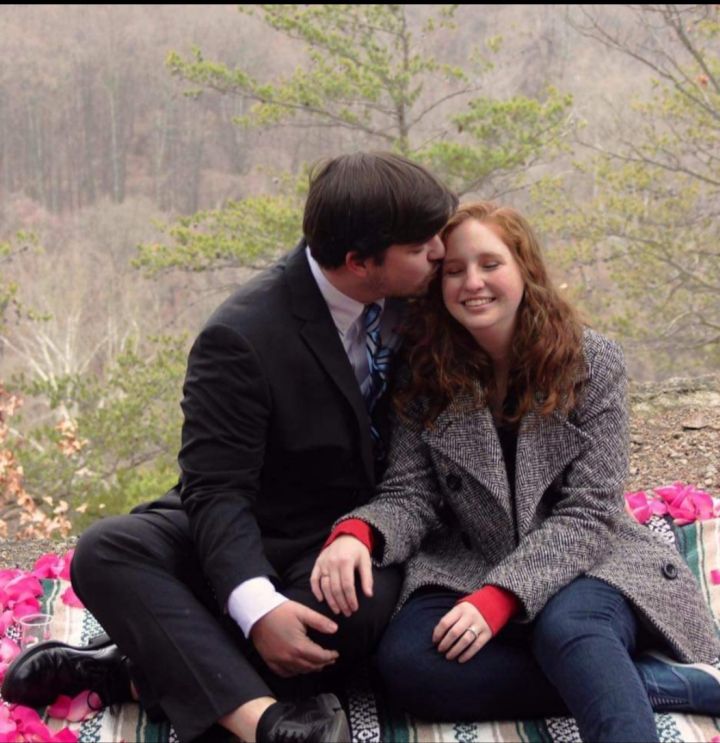 We are lucky in that we bring out the best in each other. Andrew helps Heather to slow down and make thoughtful and logical decisions when she wants to rush right in due to excitement. And Heather helps Andrew to take big steps forward when he is scared or hesitant. Heather is great at making new friends while Andrew is good at keeping long relationships.
One thing Heather really admires about Andrew is that he has had the same best friends since middle school. Andrew is loving, loyal, and intelligent. He is slow to judge and open-minded. Andrew would do anything for Heather, their dog CeCe, and their future children.
Andrew thinks Heather is a loving person who has learned to embrace his friends and family. Heather has the ability to create wonderful crafts from painting, to knitting and embroidery. Heather has been able to continue to grow and learn new skills throughout our relationship and has inspired Andrew to continue to learn and grow and push forward even when things get tough.
Our Pup, CeCe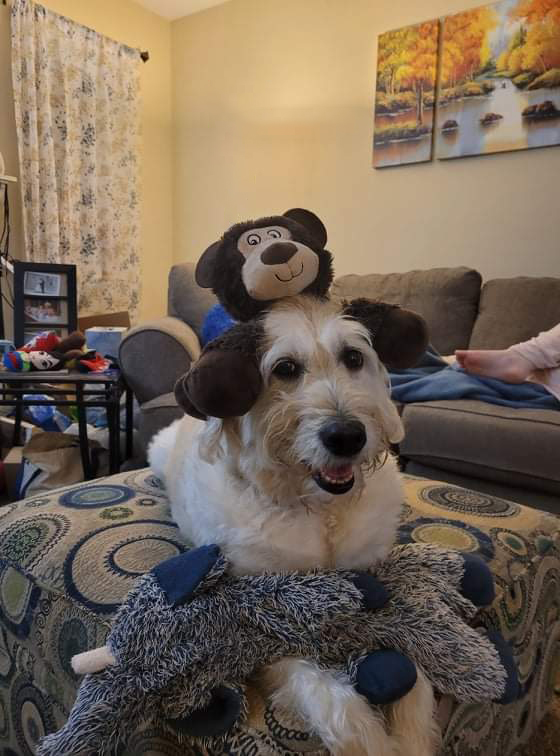 Pets play a very important role in our lives. Heather grew up with a family dog and when she moved out of her parents' house, got her own. CeCe is a 10 year old Labradoodle and is the life of the party. She knows exactly how to get belly rubs out of everyone she meets. And you can't hold her back once she hears the word walk. CeCe had lived with Heather for 4 years before she met Andrew, but as soon as CeCe set her eyes on him, it was immediate love. For both of them. Andrew had always wanted a dog.
We consider CeCe a member of our family and couldn't imagine life without her. CeCe, as like all dogs, was an instant best friend to both Heather and Andrew. She is always available to provide love, fun, cuddles, and comfort. She knows just how to make everything feel all right.
Dogs are also an important part of Heather's extended family. Her parents and her sister have dogs. Every house our future children will visit will have an instant best friend for them to play with.
Photos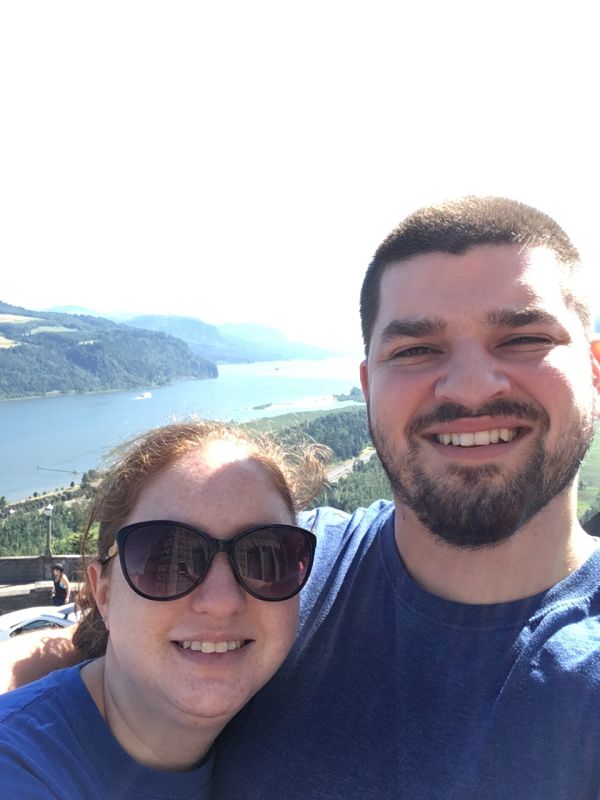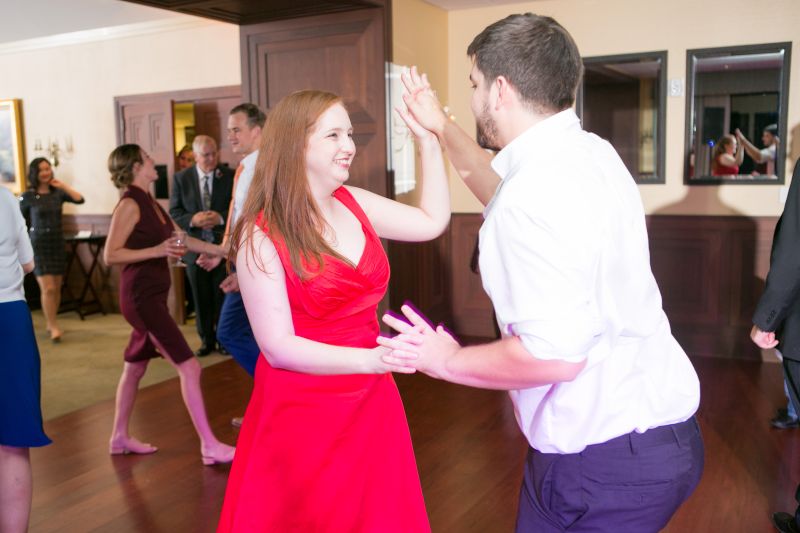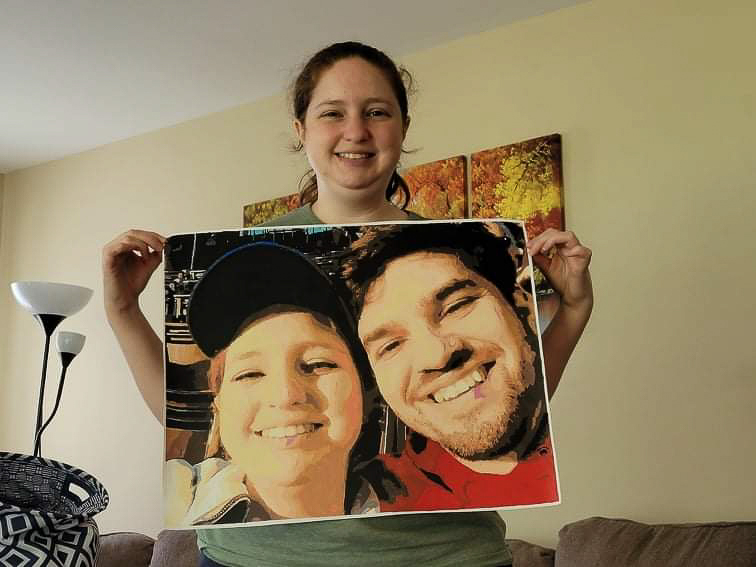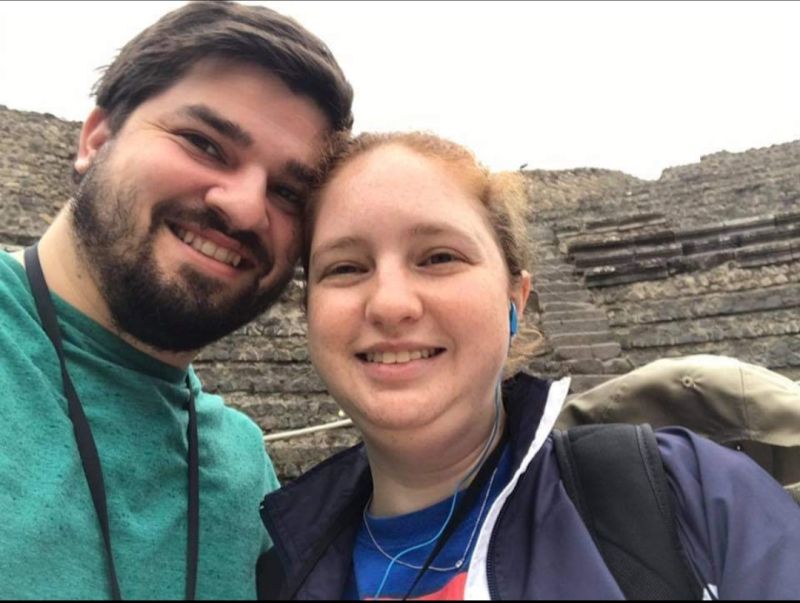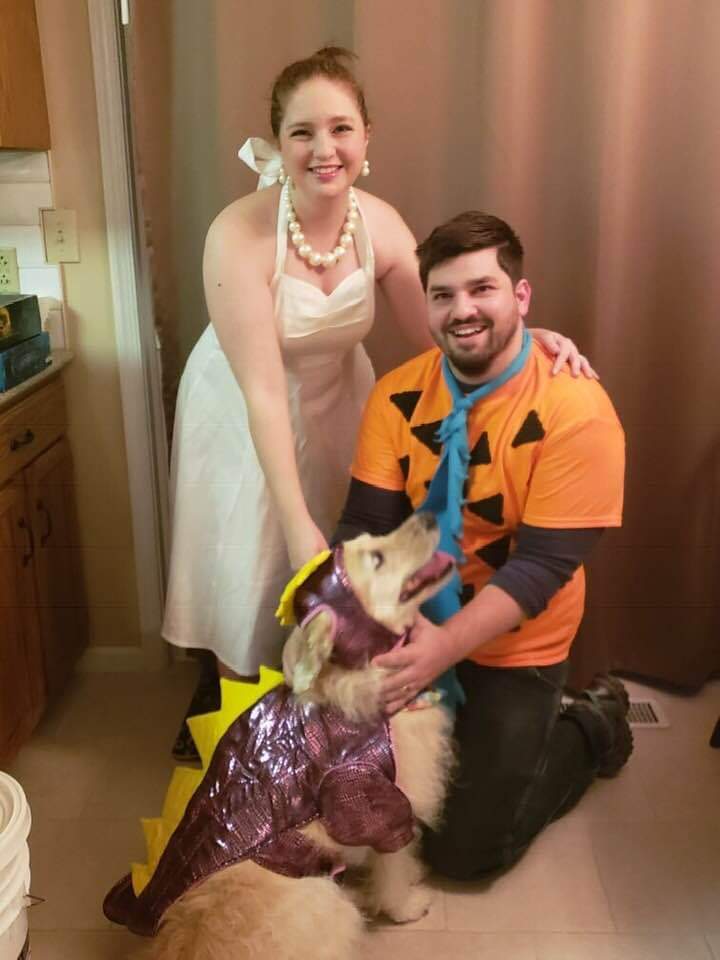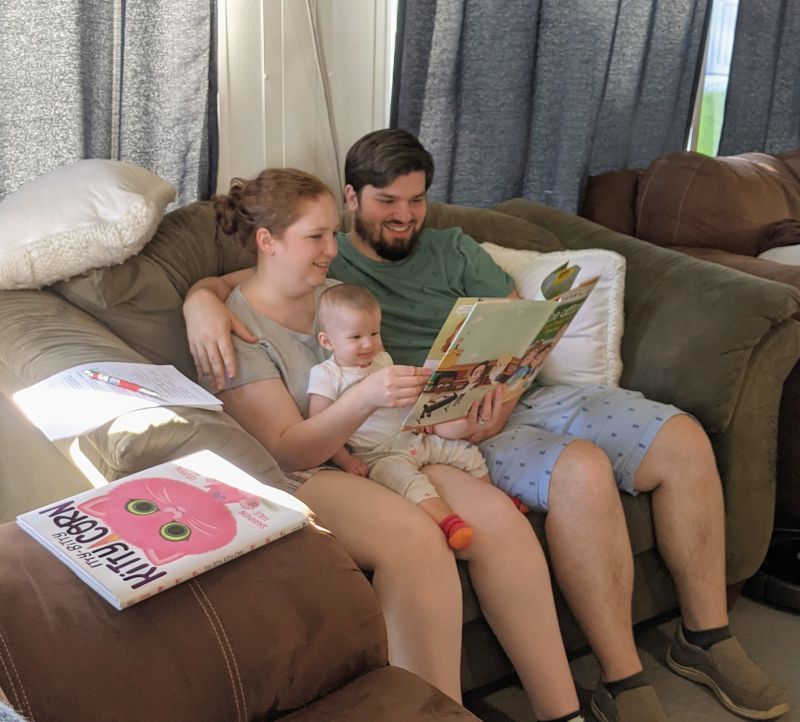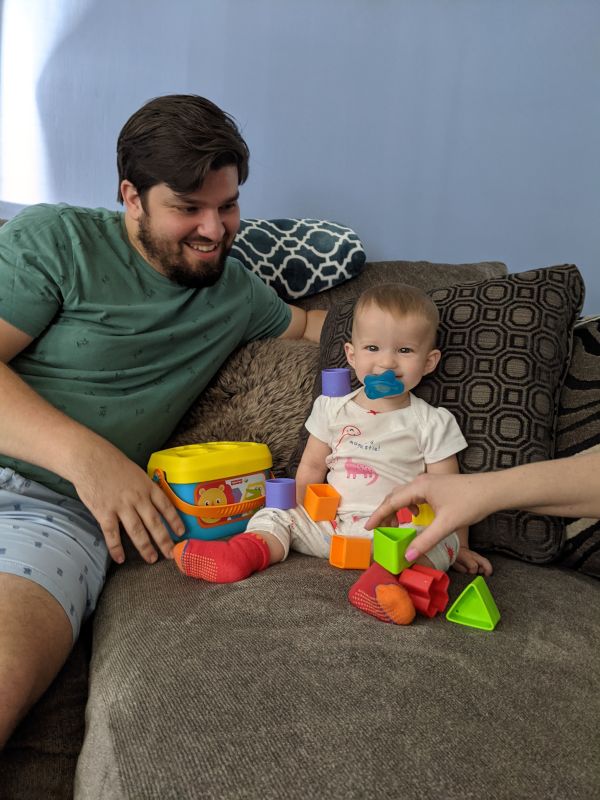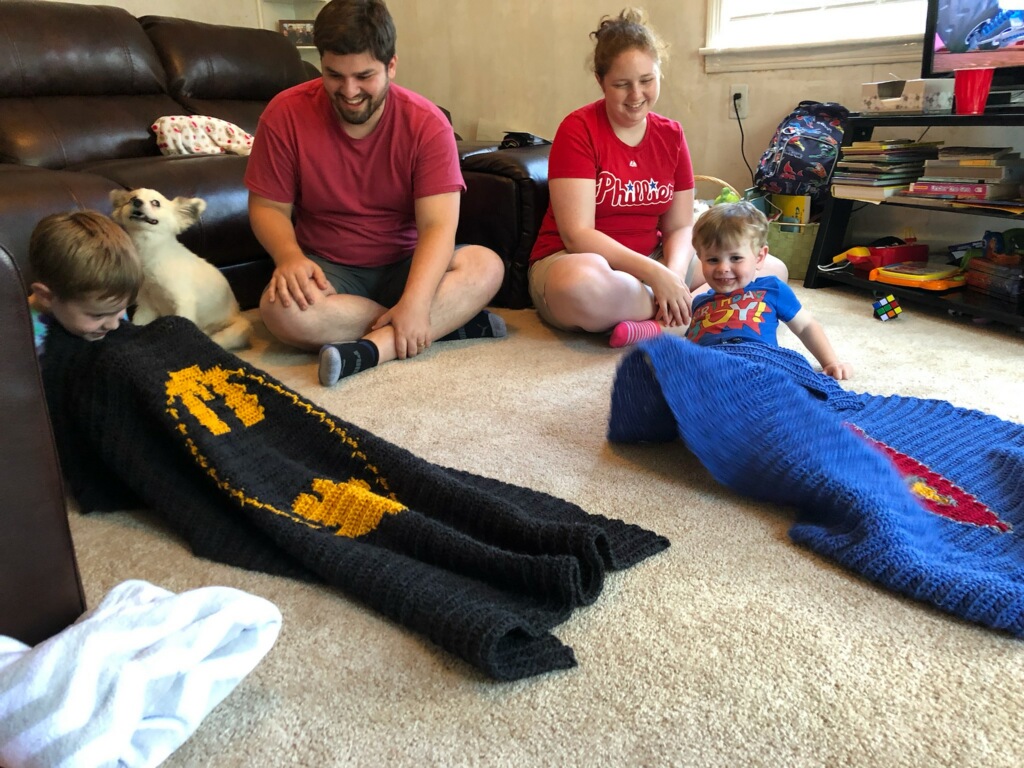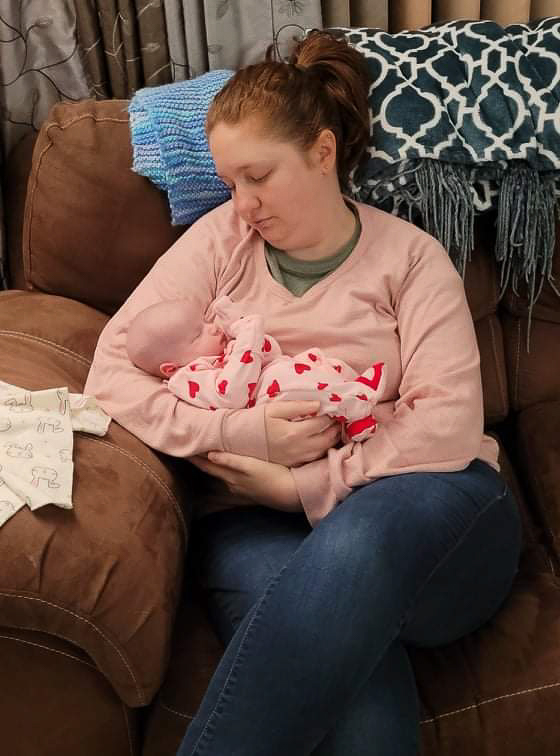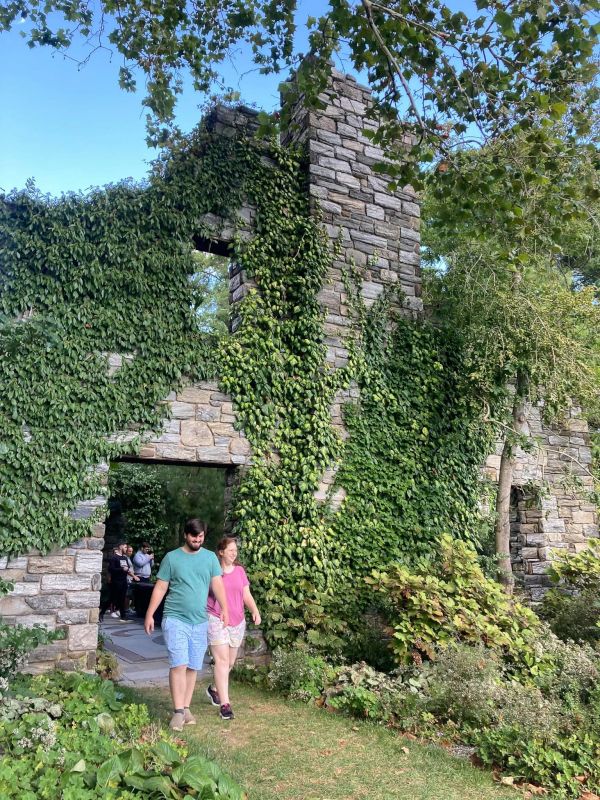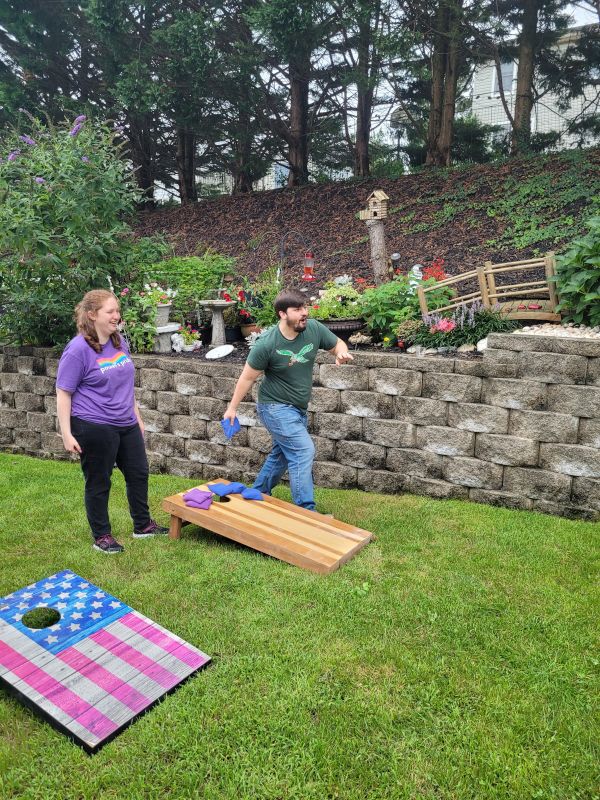 ×
1 / 12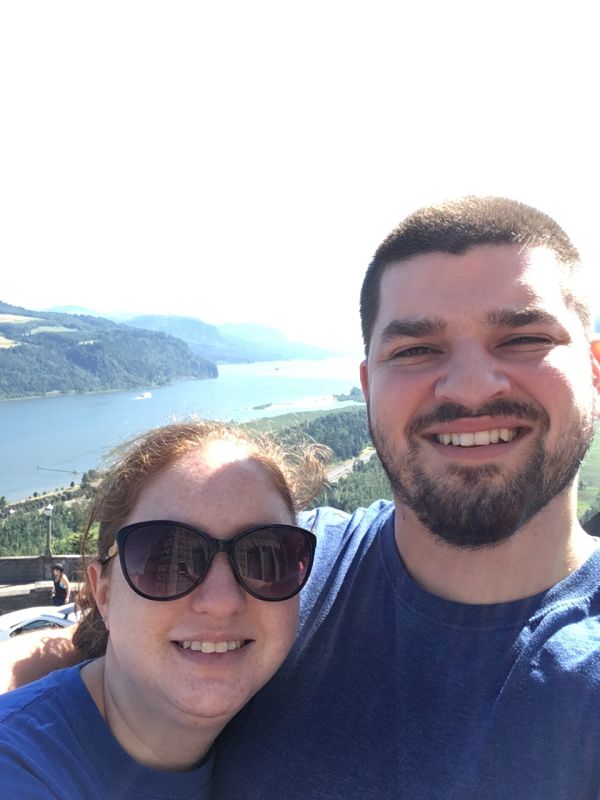 2 / 12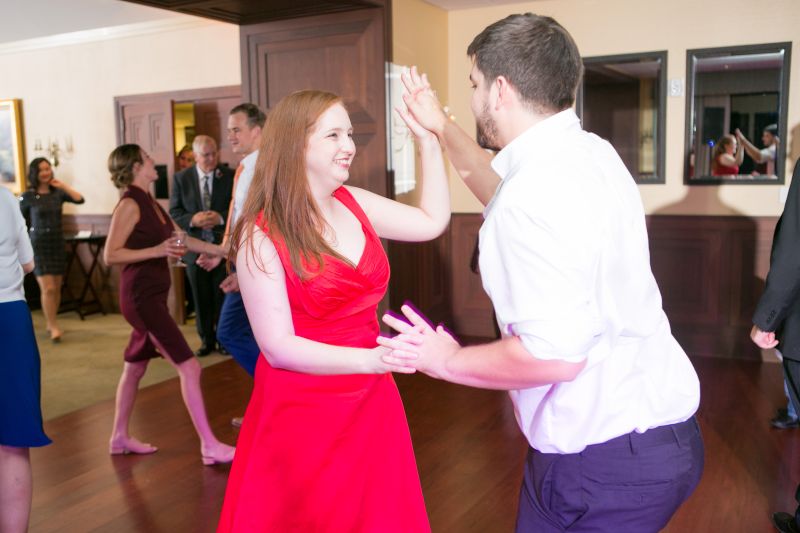 3 / 12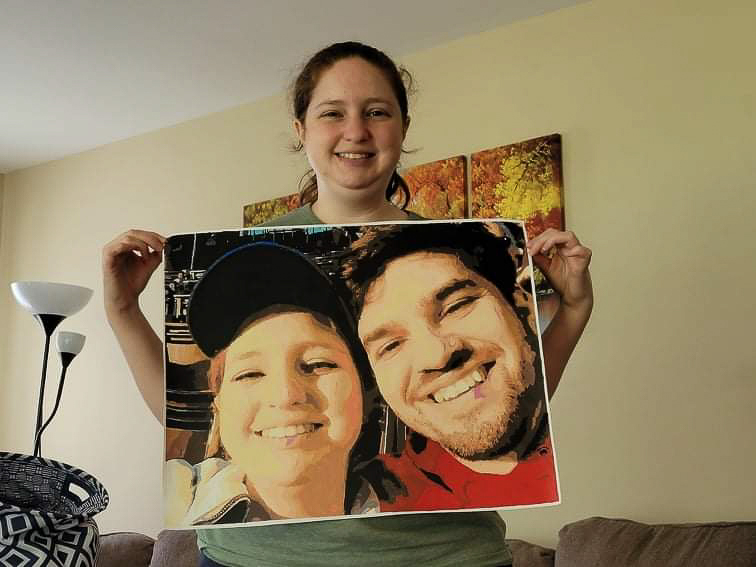 4 / 12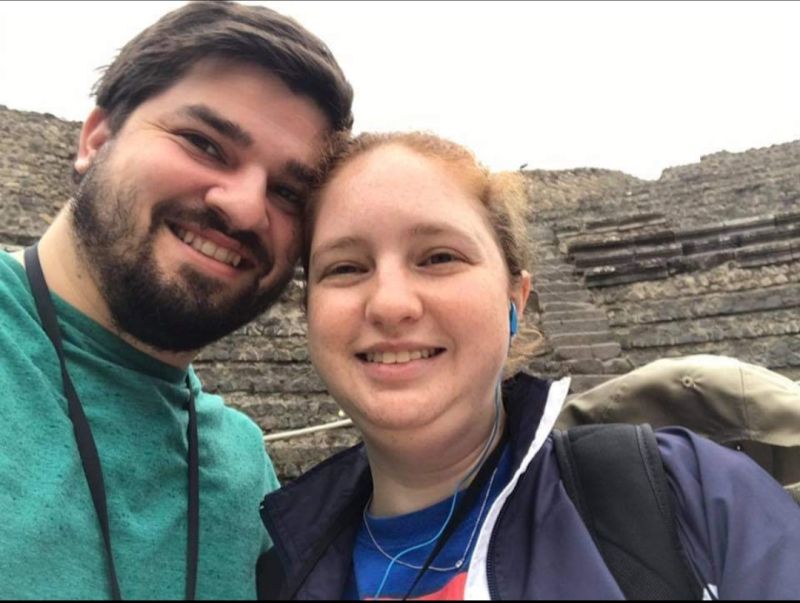 5 / 12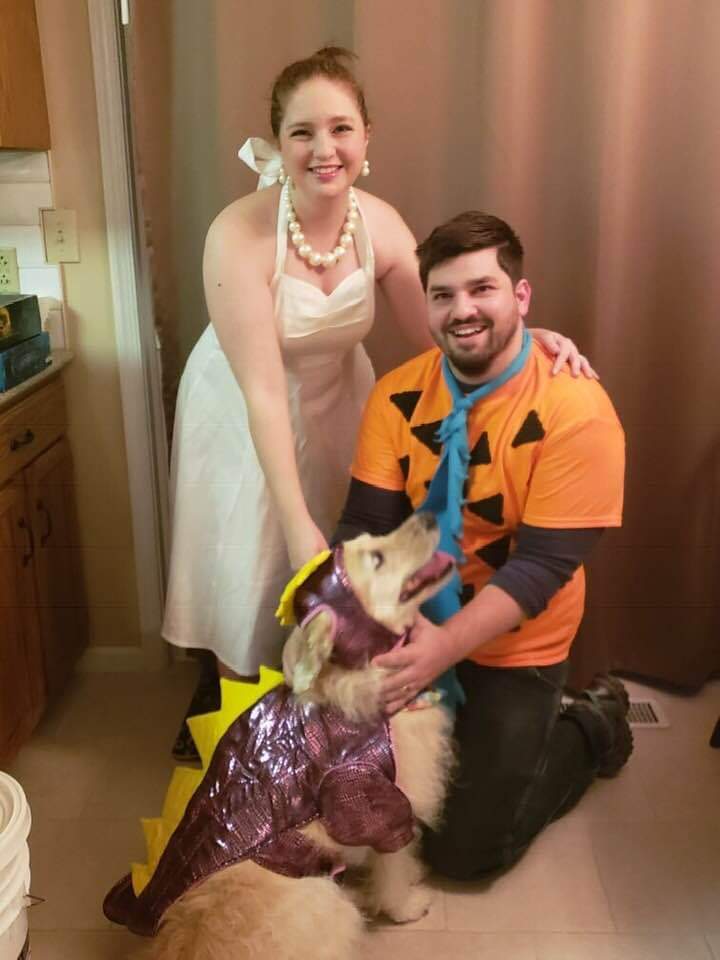 6 / 12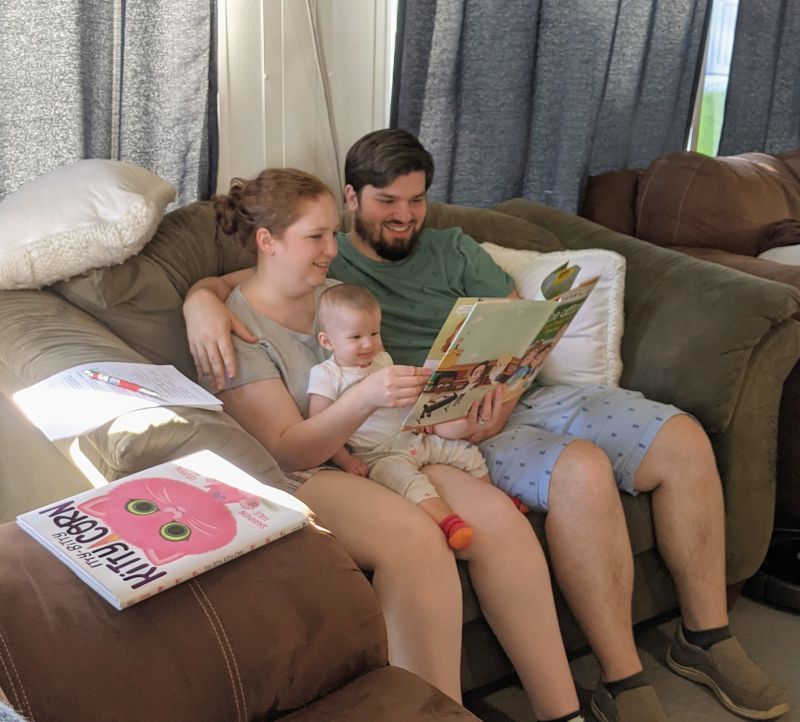 7 / 12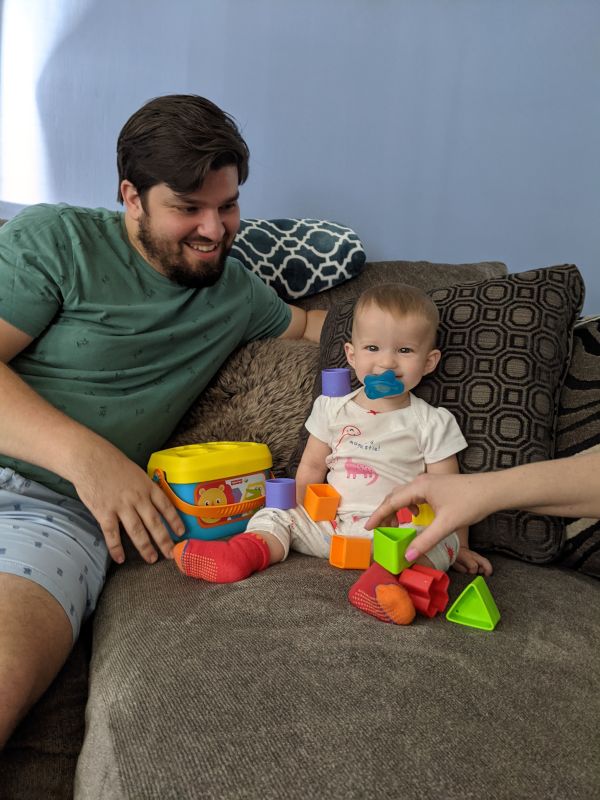 8 / 12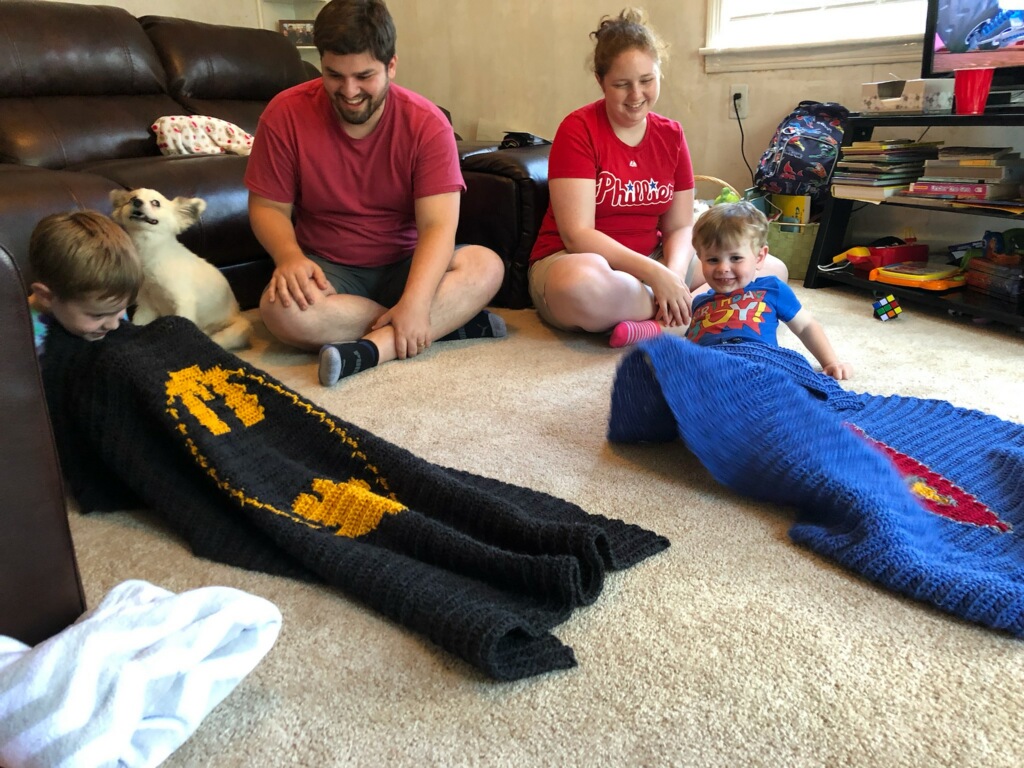 9 / 12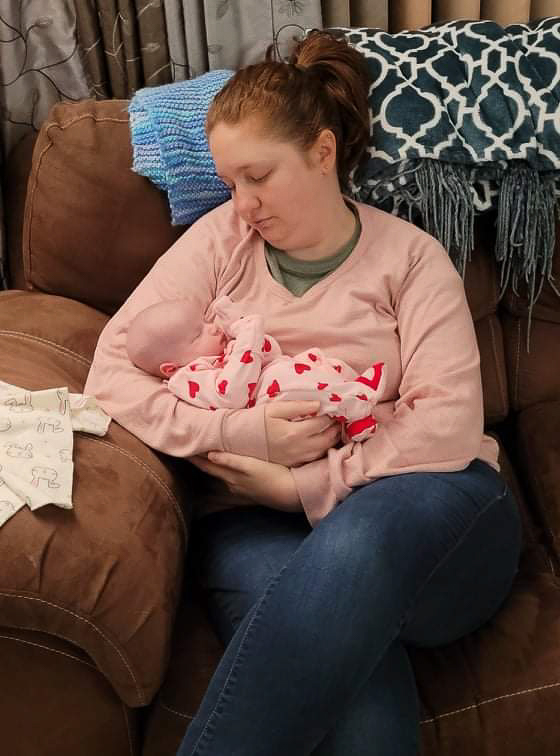 10 / 12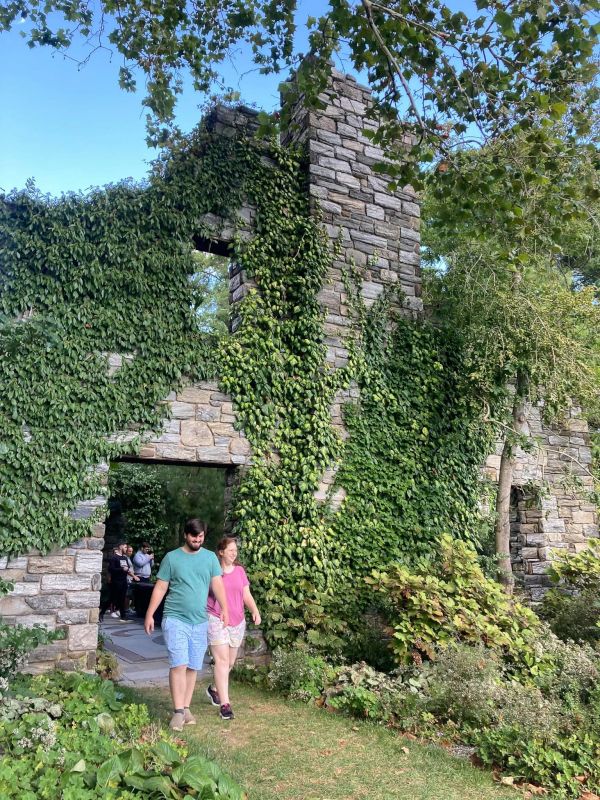 11 / 12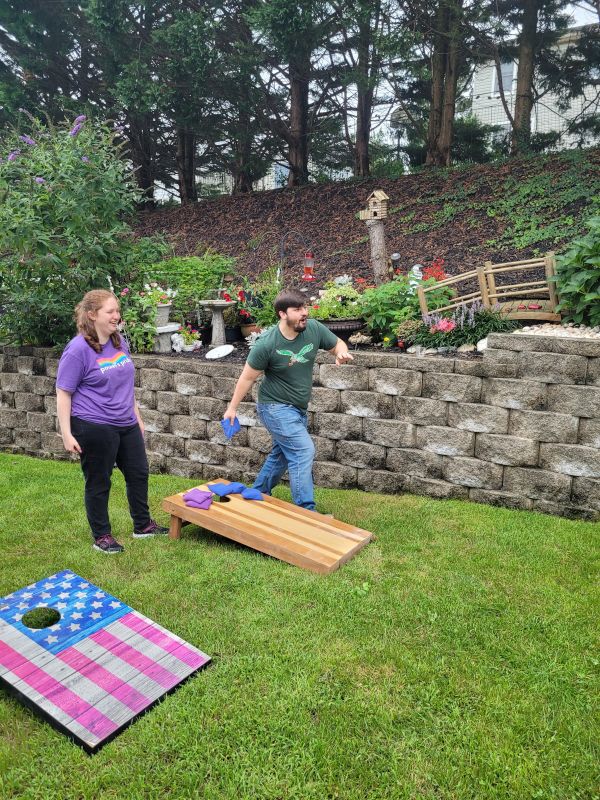 12 / 12
❮
❯
Our House and Neighborhood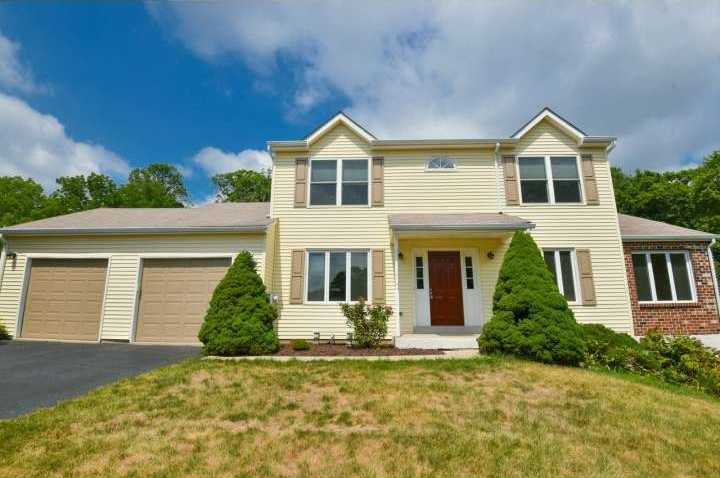 When we were house shopping, we specifically looked for one that we could grow into. And we found the perfect one. We have a four bedroom house that we can't wait to fill with kids. There is a comfy living room for watching TV and cuddling on the couch. And a huge basement for games and sleepovers. One great feature is that the living room and kitchen are open concept. One person can be cooking dinner but still be involved in the conversations happening on the couch. We also just got a new pool! We have so many plans for pool parties with all of our friends and family. There will be lots of food, yard games, and tons of fun.
We have many neighborhoods surrounding ours with lots of young, diverse families. There is an elementary school with its own playground less than 5 minutes from our house. There will be so many friends for our kid as they are growing up. They could meet at the local parks to play on the swing set, ride bikes, or even play soccer or basketball.
Our Extended Families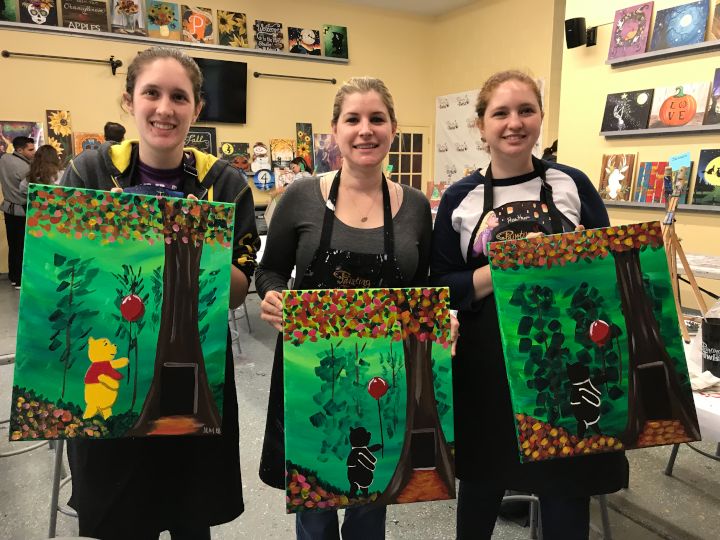 We live about half an hour away from both of our parents, and Heather's sister family. We see Heather's family about every other week. Most of our time is devoted to playing with our young nephew. But we also love to have dinner together and play a board game, like Code Names or Sushi Go Party, or have a Harry Potter movie marathon.
We get together with Andrew's family about once a month. We typically like to gather around a meal and just talk about what's going on in our lives, and enjoy showering our niece Alexandria with love. When we gather at Andrew's sister's house, we can also count on The Office to be on in the background making us laugh.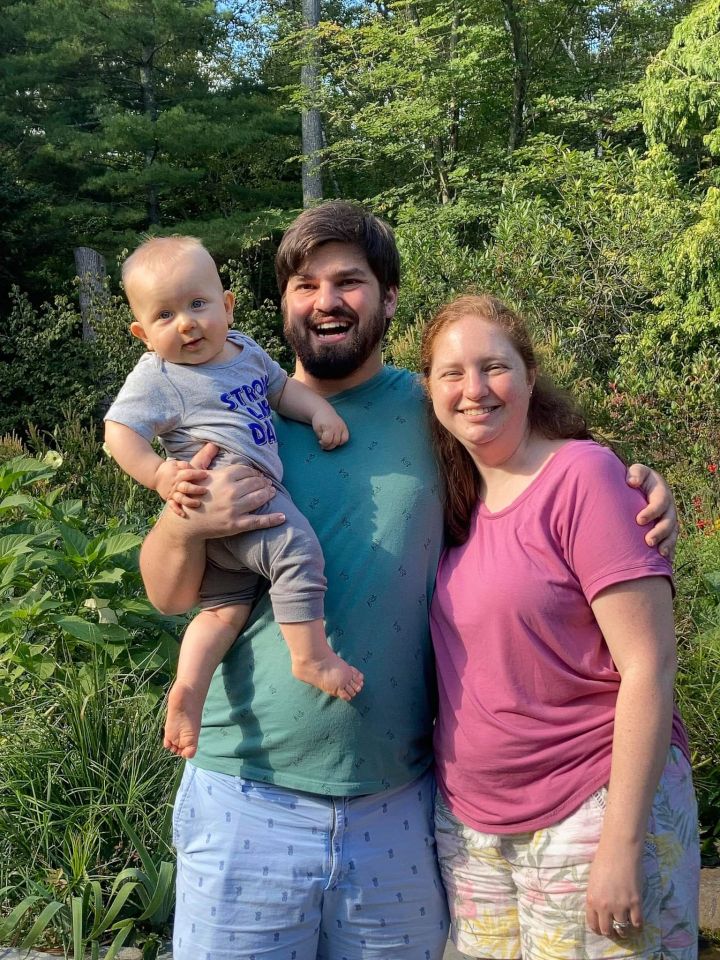 Around Christmas time, we like to celebrate in the Pocono's with Andrew's family. His parents own a timeshare there since before they were married. Andrew has many loving memories of spending the holiday with his family in the snowy mountains. And because Andrew's parents love to hike, we can already imagine how much our future children will love spending time on the trails with their grandparents.
Everyone is so excited for us to add a child to our family. Our siblings can't wait to have a cousin for their children. And our parents are already planning ways to spoil their new grandchild. Thankfully with so many babies in the family already, we already have the nursery stocked!
From Us to You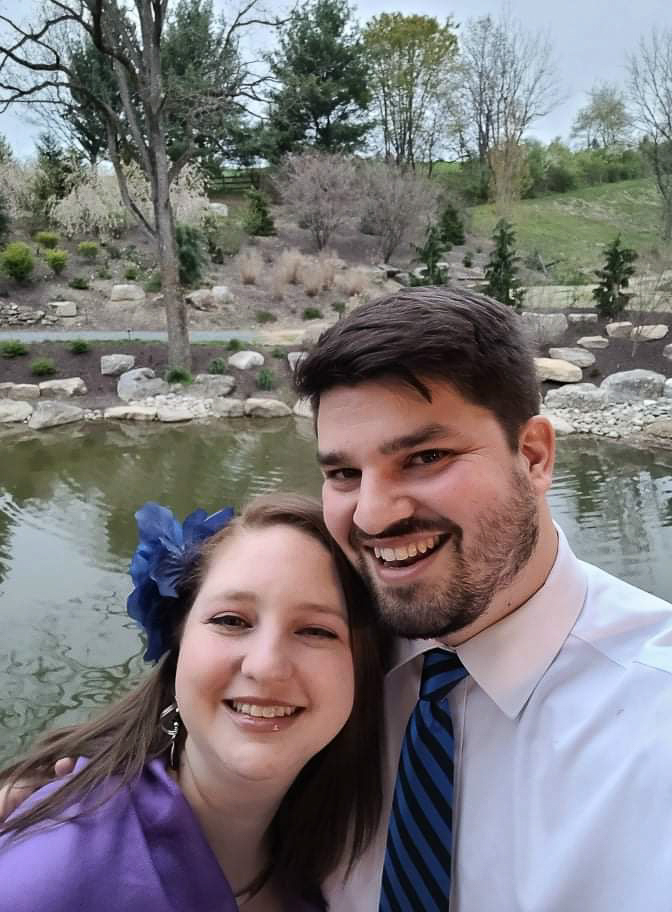 Thank you from the bottom of our hearts for taking the time to read our family profile. We are honored. Though we can't truly understand how difficult this time is for you, we know that everything you are doing is done with love for your child. Our hearts and prayers go out to you as you make this decision.
We have been married for four years, after meeting online through a dating website. We really bonded over our shared interests and beliefs. Reading though each other's profile, we recognized that we had similar Christian upbringings. Our marriage has been a big blessing to each of our lives. But we have also know that our family will not be complete without children. When we discovered that we wouldn't be able to have children biologically, we never thought that we had reached the end of our journey. We knew that adoption was the right choice to grow our family. We are so excited for the opportunity to grow our family through children but also our children's birth family.
Adoption will always be the center of our child's birth story and we understand how big of a part you play in that. Our child will know they are adopted from the first day we bring them home. We want to share their birth story with them through letters and photos of their birth family. And we are open to sharing letters, e-mails, phone calls, video calls, and pictures with you. And when the timing is right, in person visits. We understand how important these mementos and memories will be on special occasions, especially if we cannot all be together. We also plan to create a photo sharing account through Tiny Beans so that you are a part of your child's everyday life.
We have so much love for you and your child and cannot wait to share it. We each grew up in close-knit and loving families and want the same thing for our child. We have wonderful nieces and nephews who we love to play with, who live near by. We know family holidays together will have the joys of children playing and laughing and we are excited to share that with our child. We look forward to creating new traditions that our child, nieces and nephews can pass on to future generations.
We want each day to be marked by how many laughs, hugs, and kisses are shared among our family. We want our child to never doubt the love we, and our extended family, has for them. We also value teaching our child to love and respect others. We want to give our child the most out of life through traveling, education, and encouraging rich, sustaining, and healthy friendships. We are looking forward to expanding our family.
We are grateful that you are considering us as potential parents for your child. We are praying for you as you make this decision. Please know that you have our respect no matter what you decide is best for your family.
Sincerely,
Andrew & Heather
Favorites
Actor
David Tennant
Den Levy
Actress
Amy Adams
Jennifer Lawrence
Author
Kurt Vonnegut
Jodi Picoult
Book
Fahrenheit 451
Any mystery book
Candy Bar
Reese's Peanut Butter Cup
Butterfinger
Cartoon
Gravity Falls
2017 version of Duck Tales
Childhood Memory
Family Vacations
Playing in my grandparents' pool with my cousins
Childhood Toy
Hot Wheels
Barbie
Children's Book
Baby Touch and Feel: Animals
Red Fish Blue Fish
City
Philadelphia
My hometown
Day of Week
Saturday
Saturday
Disney Movie
Tangled
Tangled
Dream Car
Aston Martin
Jeep Grand Cherokee
Dream Vacation
A long Italian trip
Tropical Getaway with my whole family
Family Activity
Talking
Playing board games
Flower / Plant
Dahilas
Hydrangea
Form of Exercise
Bike riding
Walking
Fruit
Raspberry
Strawberries
Hobby
Playing with dog
Paint by numbers
Holiday
Christmas
Christmas
Holiday Tradition
Vacationing in the mountains
Opening one present on Christmas Eve
Ice Cream
Mint Chocolate Chip
Chocolate
Junk Food
Potato Chips
French Fries
Leisure Activity
Watching TV
Watching TV with Andrew
Memory with a Child
Going to theme park with nephews
Anytime I play with my nieces and nephews
Memory with Spouse
Our Engagement
He sings to me when we dance together
Movie
Avengers Endgame
Most Disney movies
Movie Munchie
Popcorn
Popcorn
Movie Quote
60% of the time it works every time
I am Groot
Musical Group
The Beatles
Dua Lipa
Nursery Rhyme
Twinkle Twinkle Little Star
Twinkle Twinkle Little Star
Olympic Event
Gymnastics
Gymnastics
Quality about my Spouse
Working and learning how to be better at hobbies she's passionate about.
He makes instant friends with any child or dog he meets
Restaurant
Local Italian Restaurants
Our local hole in the wall
Sandwich
Ham and Cheese
Ham & Provolone
Scripture
Sermon on the Mount
John 21:25 Jesus did many other things as well. If every one of them were written down I suppose that even the whole world would not have room for the books that would be written.
Shopping Store
Boscov's
Kohls
Song
Stand By Me
Shut Up and Dance with Me
Sport to Play
Golf
Mini-Golf
Sport to Watch
Football
Football
Sports Star
Joel Embiid
Simone Biles
Sports Team
Philadelphia Eagles
Eagles
Subject in School
Math or Sciences
Literature
Superhero
Spiderman
Spiderman played by Tom Holland
Thing to Cook
Soup
New recipes
Time of Day
Evening
Early evening
Tradition
Christmas in the Poconos
Thanksgiving with the entire extended family
TV Show
Taskmaster
Brooklyn 99
TV Show Character
Leslie Knope
Jake Peralta
Type of Music
Rock
Top 40's
Vacation Spot
New Cities
Anywhere Poolside
Video Game
Pokemon
Mario Party
Get in Touch
Provide more information, so American Adoptions can connect you with this family.
---