1-800-ADOPTION
Thank you for viewing our profile
If you would like to learn more about us, please call 1-800-ADOPTION (2367846), fill out the form at the bottom of our on-line profile page, or email us at bp_information@americanadoptions.com.
To revisit our on-line profile page and view our profile video at American Adoptions, simply use your mobile phone to scan the QR code on the right. We are looking forward to hearing from you!
Kelly & Daphne
We have so much joy and laughter that we would love to share with a little one. We know that raising a child is a massive privilege and responsibility and we are so excited to undertake that adventure. As one of us is an adoptee, we understand adoption is a soul-searching experience for everyone involved. We hope you will consider adding us to your journey.
About Us
Job
Senior Marketing Manager
Software Engineer
Education
Bachelor's Degree in English
Bachelor's Degree in Philosophy/Chemistry
Relationship
Legally Married
Adoption in Our Lives
Kelly was adopted as an infant as was her younger brother. She was told from the beginning that she was adopted and grew up feeling very accepted and open about her background.
Kelly's adoption was closed, and while she respects the decision of her adoptive parents and birth parents to pursue that, it is clear that there are certain benefits she has missed out on from that arrangement. As such, we wish to pursue more open adoptions.
We've also had numerous friends grow their families via adoption, both at birth and through the foster system. This has been a wonderful resource to us as we navigate the adoption process. Not only will Kelly and this child share a common bond through adoption, but our child will also grow up with other children who were adopted!
Our Lifestyle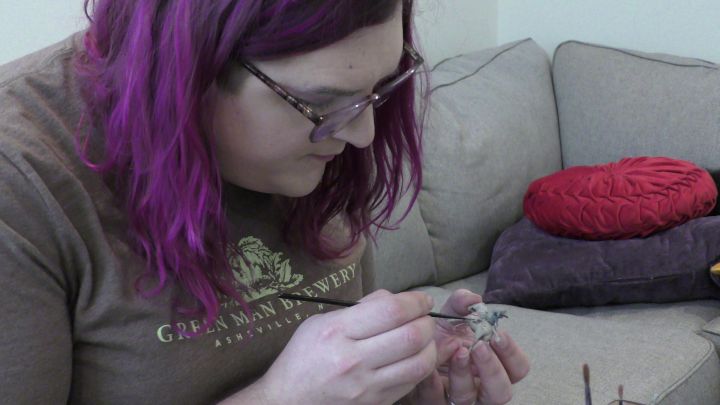 Our lifestyle is pretty laid back. We both work from home for different tech companies and do our best to separate work from the rest of our lives. In the evenings, you can find us watching wrestling, a movie, or other TV show while working on our separate crafts, playing video games, or some other leisurely activity. We also enjoy exercising on our bike or taking our dog, Ollie, for walks.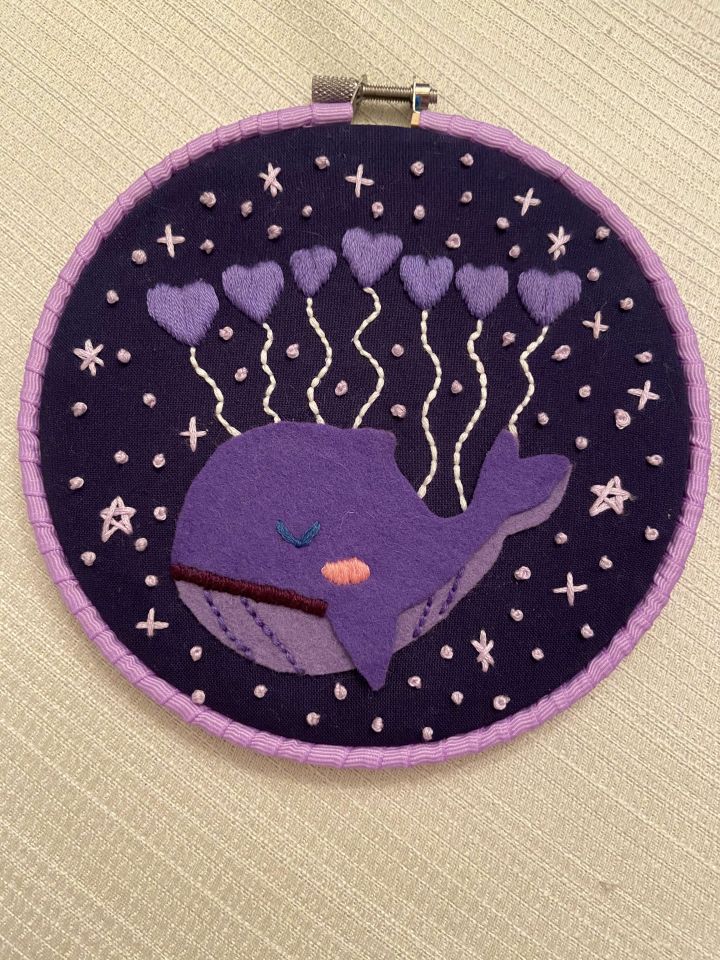 We have no shortage of hobbies! In particular, Kelly loves doing crafts such as crocheting, and embroidery but she'll try pretty much anything. Daphne enjoys painting miniatures and crafting dice out of resin. Nothing brings us joy like envisioning something and then making it real.
Weekends, when we can, we try to hang out with friends and play games, go out to dinner, or some other type of social hanging out. Kelly occasionally performs improvisational comedy at comedy clubs while Daphne participates in a monthly poker group with friends. We will also go to hockey games and tailgate with our friends.
Our Individual Strengths
Kelly is a kind, intelligent, passionate, creative, thoughtful person with a very strong sense of humor which she relies on to get her through tough times. She's very sensitive and has a very strong sense of right and wrong. She is loyal, always trying to do her best for others while always worrying she's never doing enough. She always tries to see the other side of situations and show empathy to those around her.
Daphne is kind, thoughtful, intelligent and understanding. She has a love of games and storytelling and is a fun-minded person. She loves trying new things and sharing those experiences with her loved ones. Though she often seems standoffish at first, she is fiercely loyal to her friends and will always help them in times of need.
Together, our strengths complement each other - Kelly is always very prepared for any situation and Daphne excels at rolling with life's punches.
Photos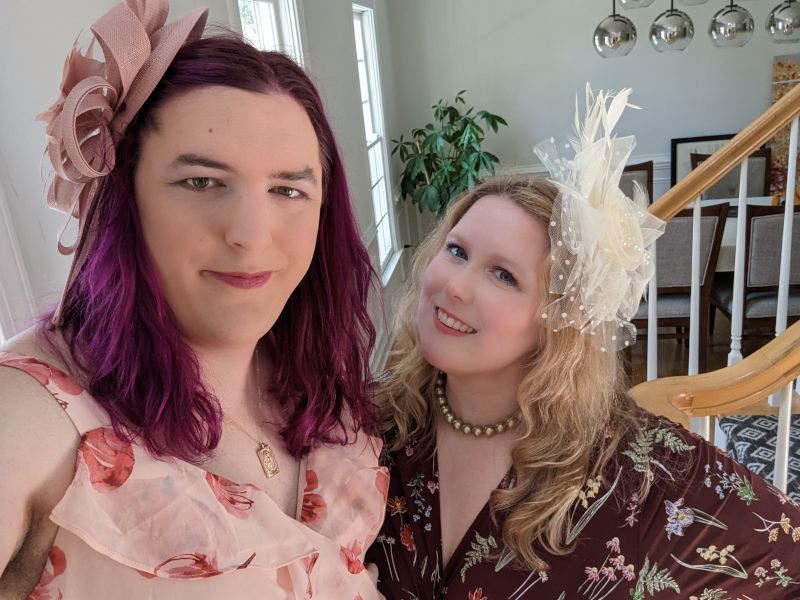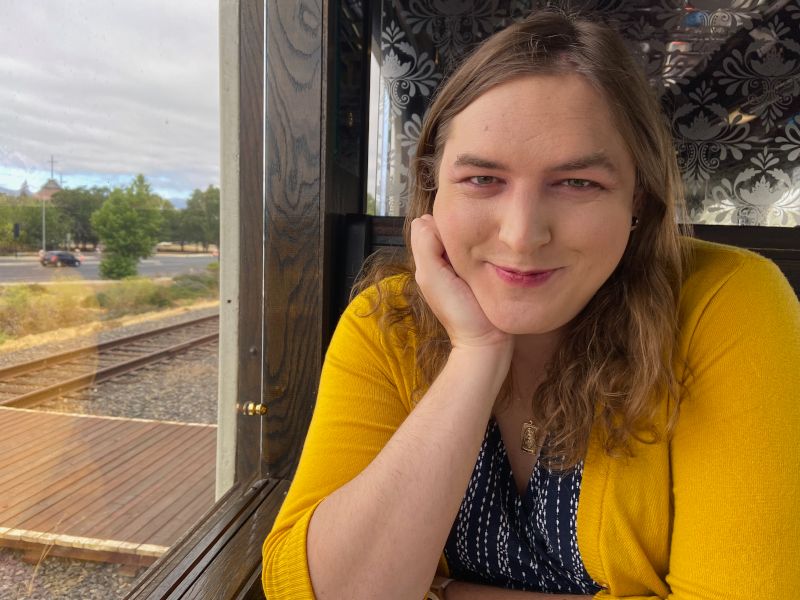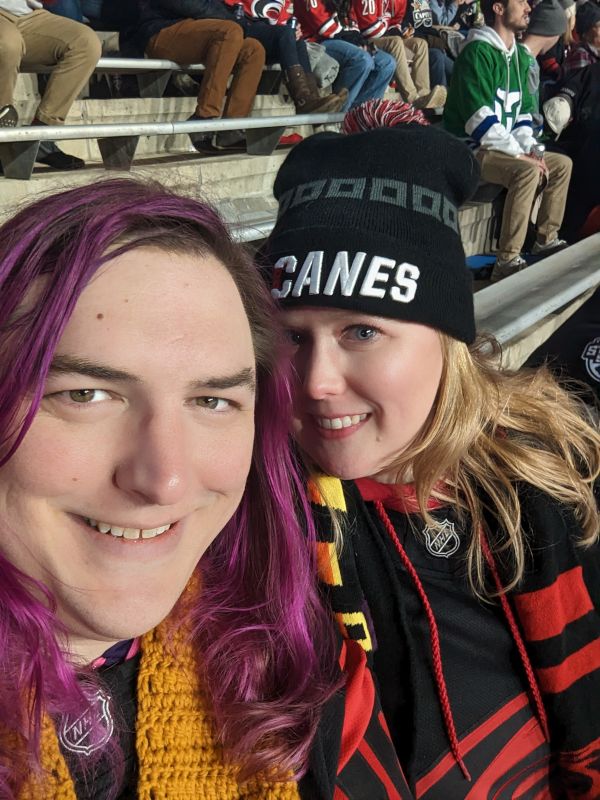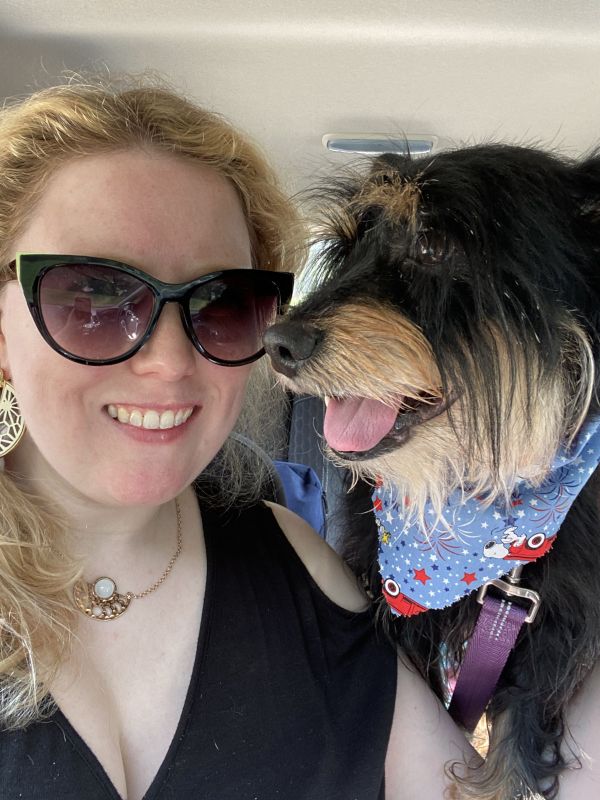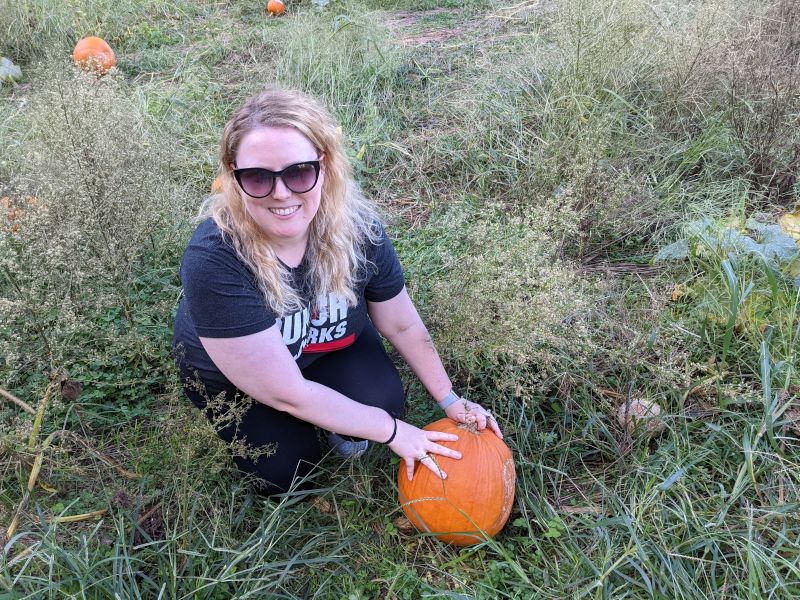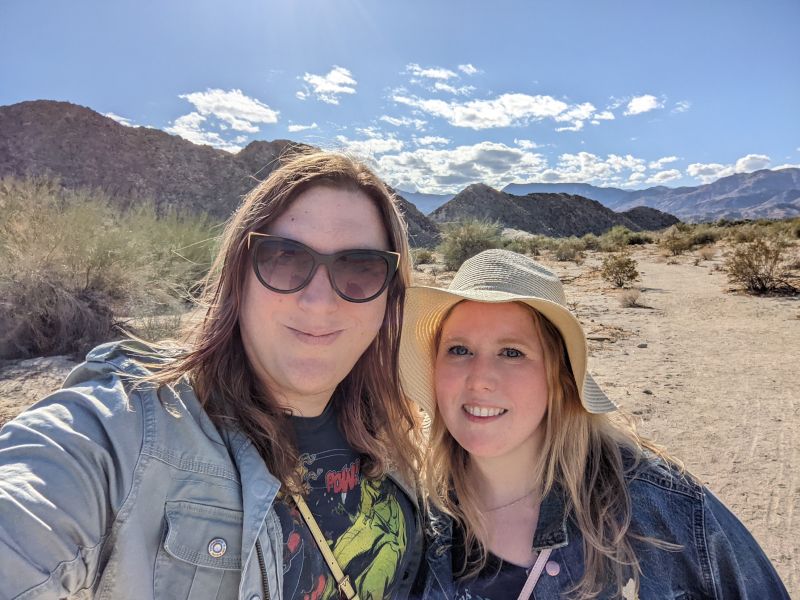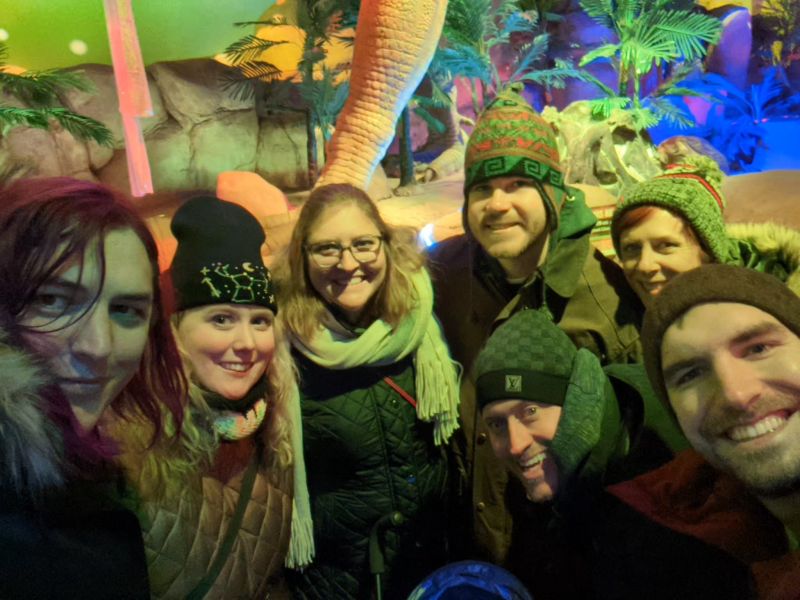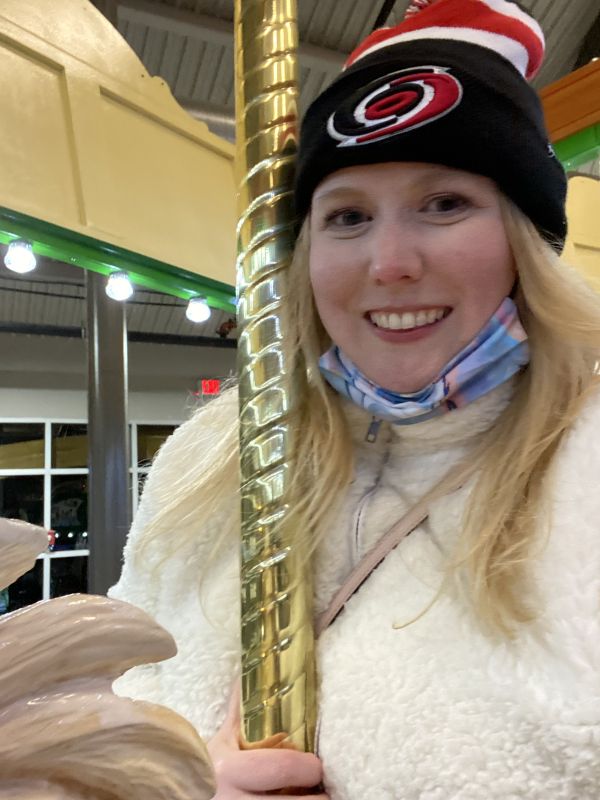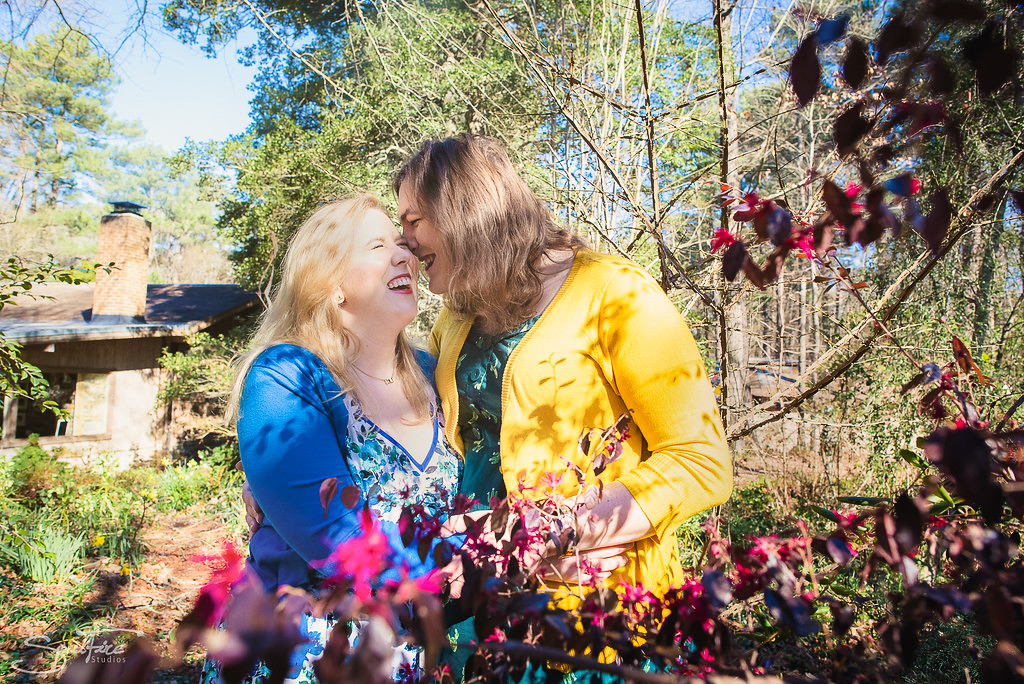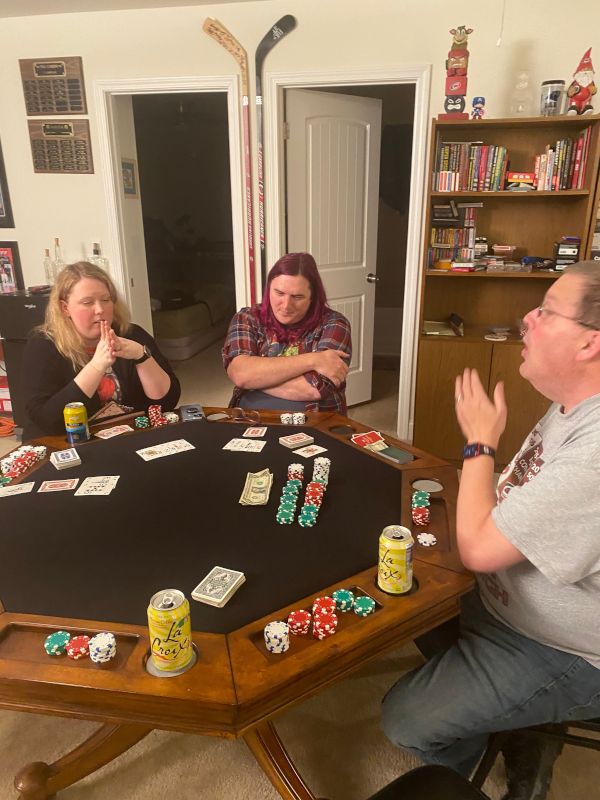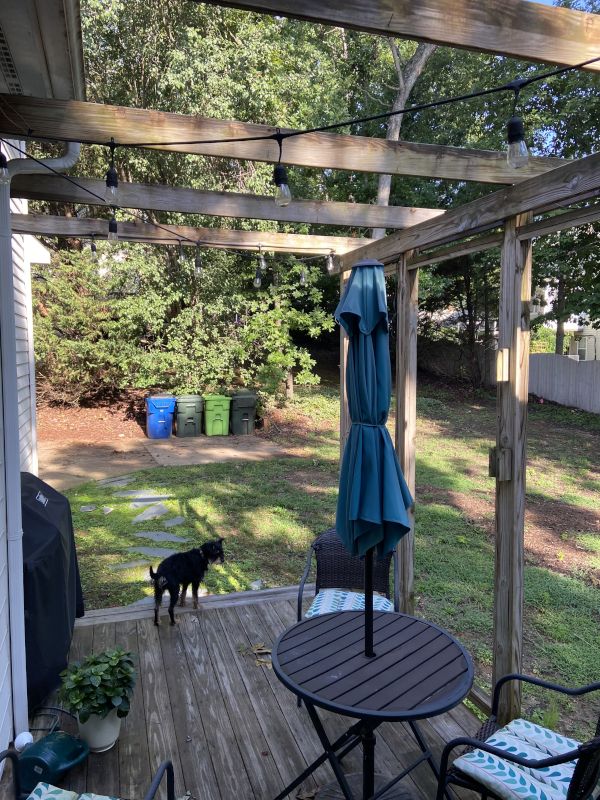 ×
1 / 12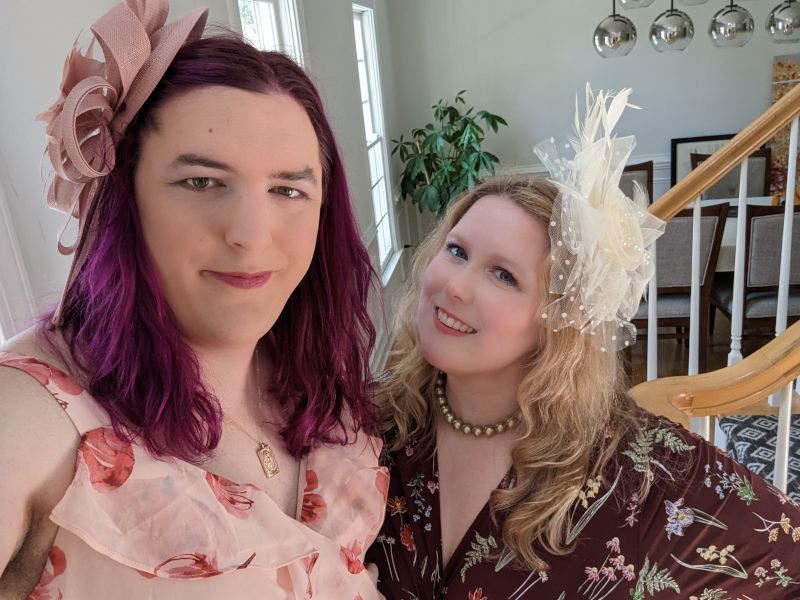 2 / 12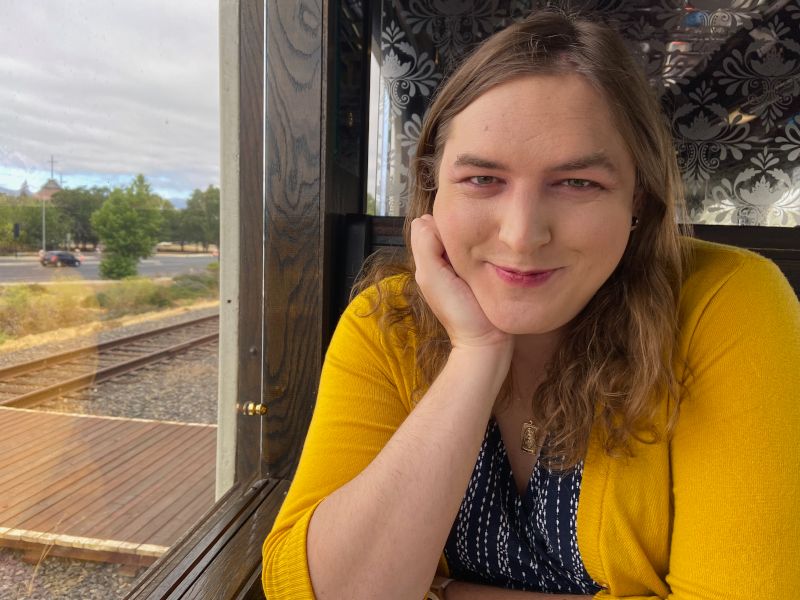 3 / 12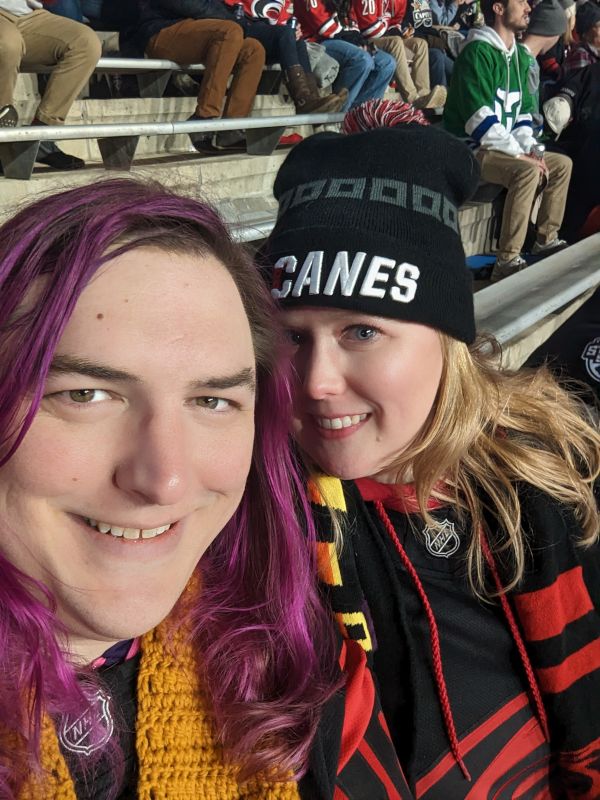 4 / 12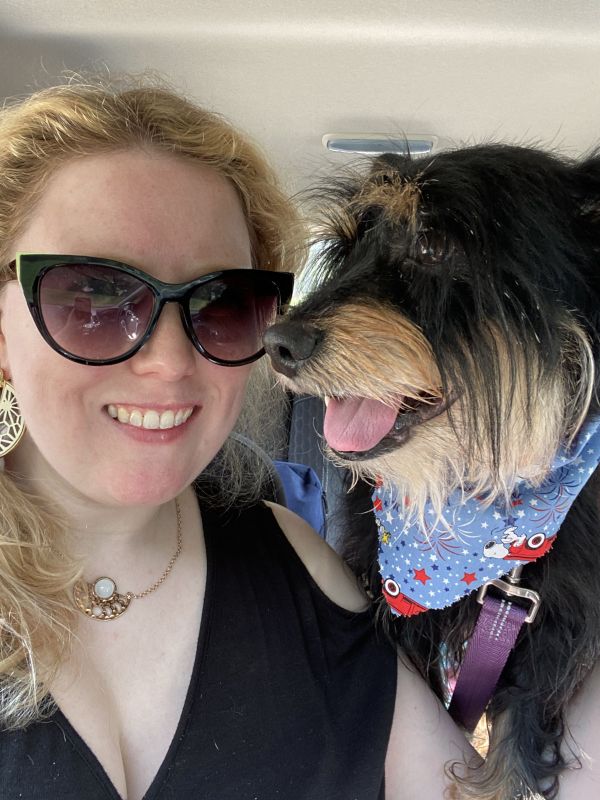 5 / 12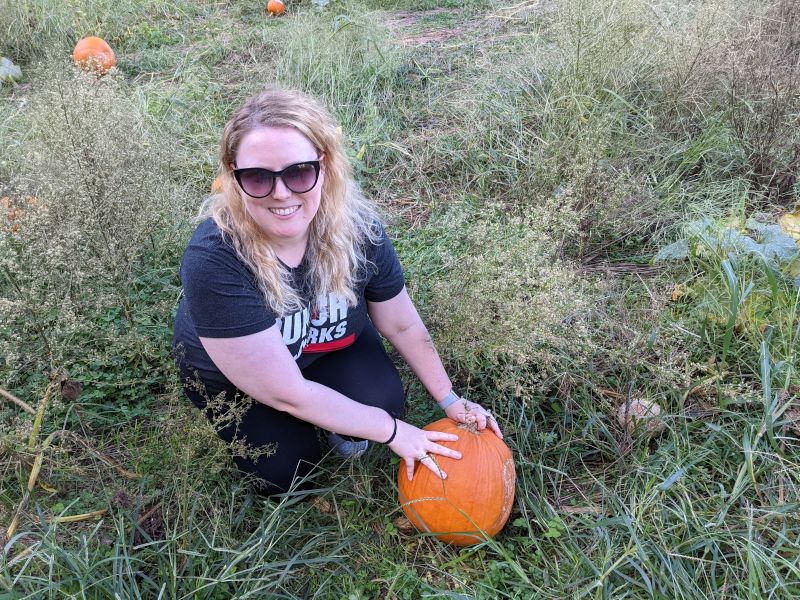 6 / 12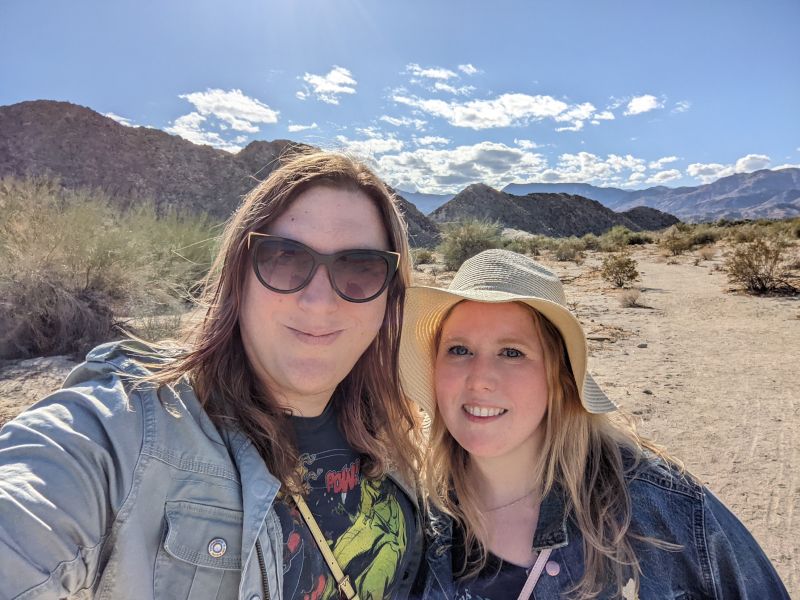 7 / 12
8 / 12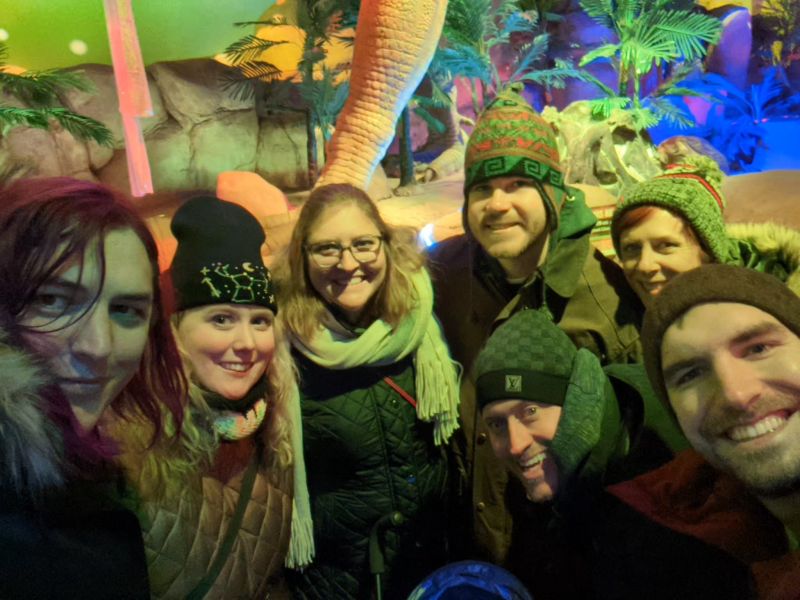 9 / 12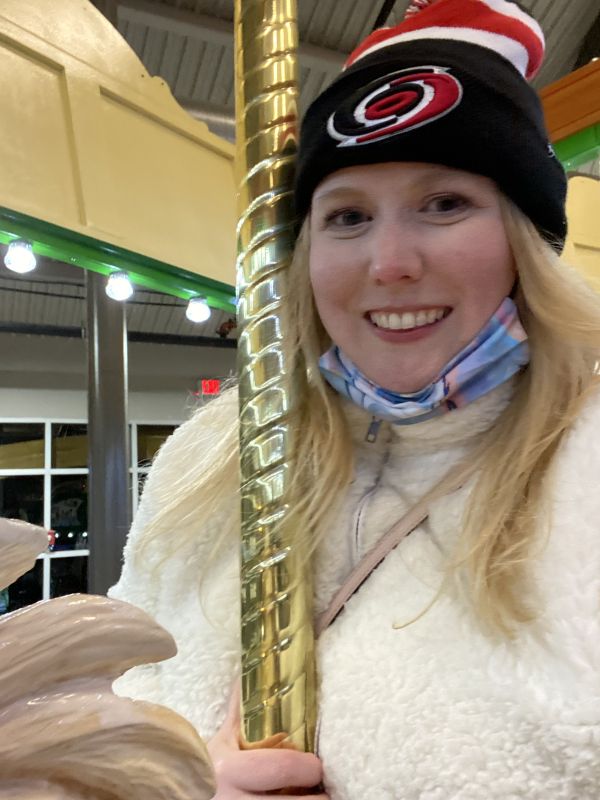 10 / 12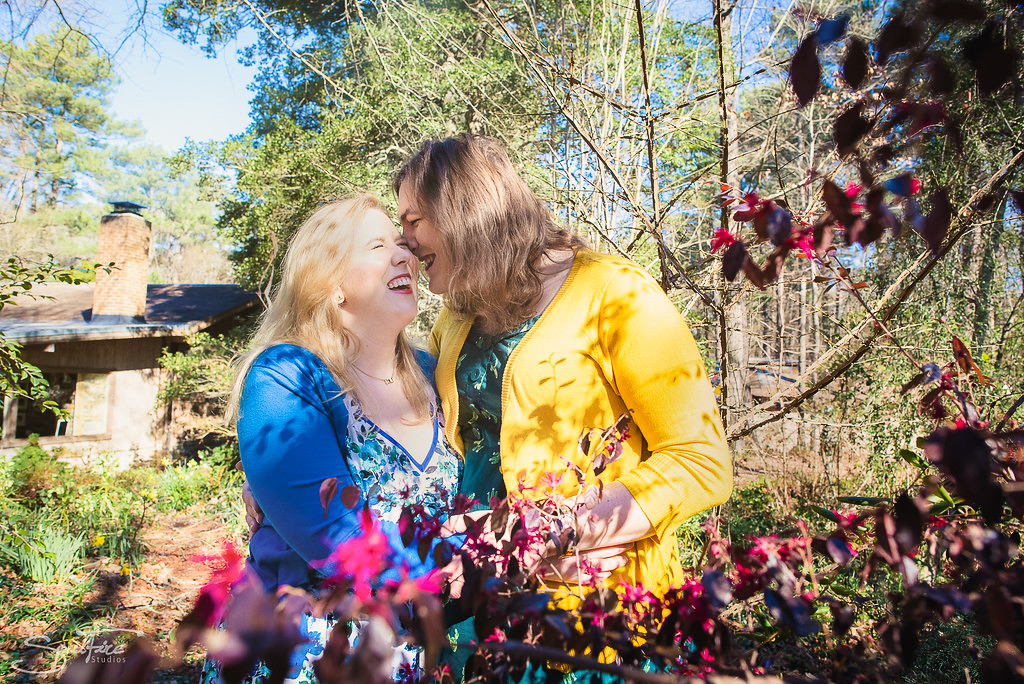 11 / 12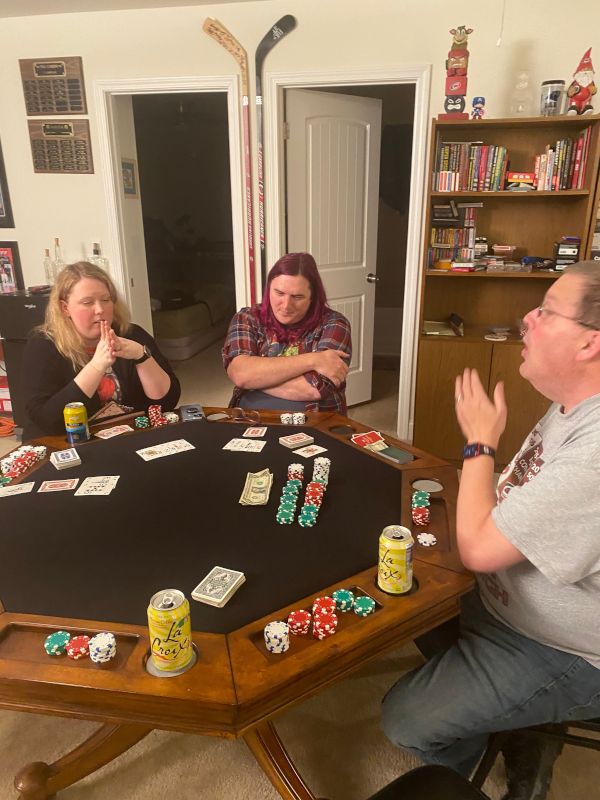 12 / 12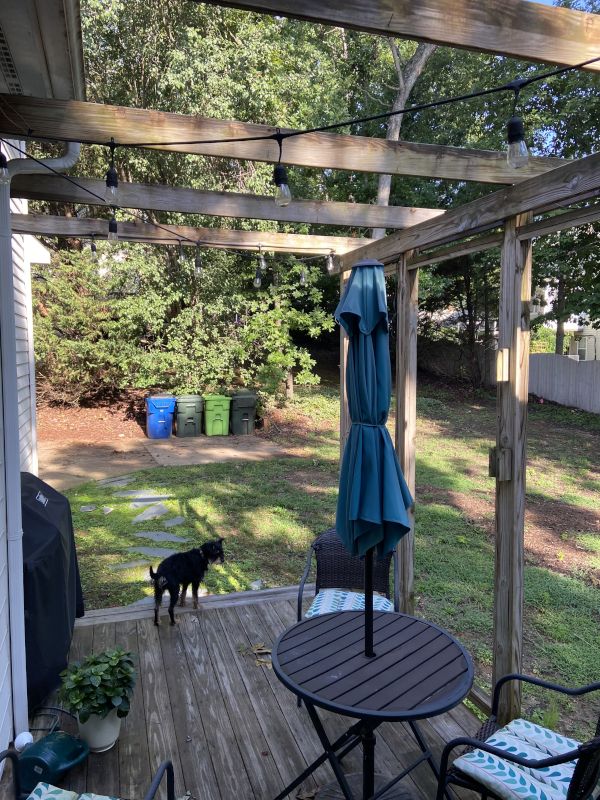 ❮
❯
Our House and Neighborhood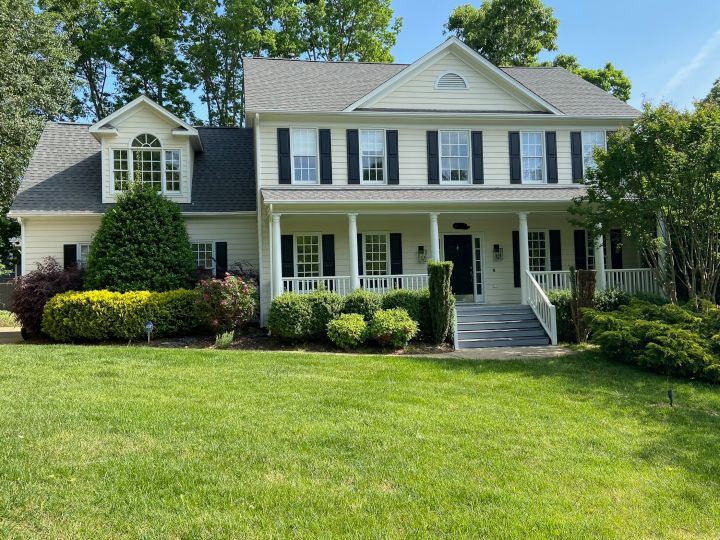 We live in a major city in North Carolina in a large neighborhood with lots of families. We have the school bus pickup spot two doors down from our house. All the roads have sidewalks, and we have a neighborhood playground. There are occasionally neighborhood get-togethers with picnics and food trucks. There's also a nearby private pool we can join that is less than a mile from our house. Our neighborhood connects to several other neighborhoods so it feels like one big community. We can walk to several restaurants and we can take a short bike ride for ice cream and the grocery store. We are near lots of parks for a variety of playgrounds to enjoy and trails to walk. Our house has lots of room to play in, with a bonus room upstairs and a large living room downstairs. We also have 4 bedrooms, a downstairs office, dining room, and kitchen. Our house faces south so we get a lot of natural light, which is one of our favorite things about it. Outside we have a big yard great for playing in, and a garden where we grow herbs and vegetables.
Our Extended Families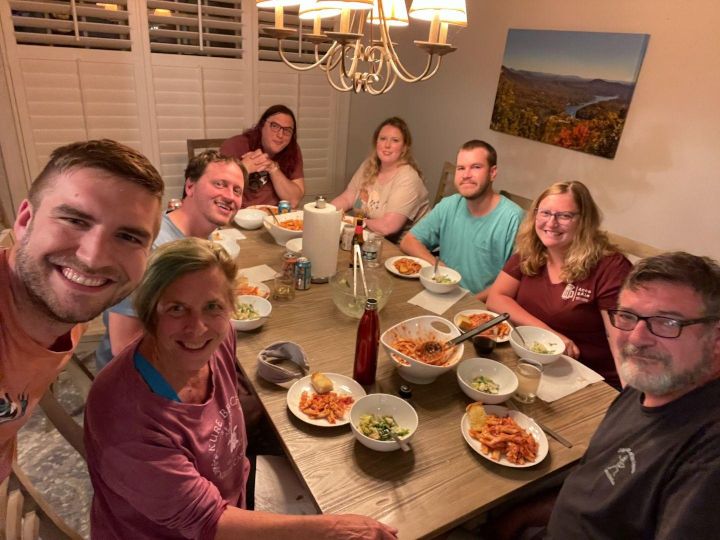 Kelly's mom, Dot, and younger brother, Kevin ("Little Kev"), live an hour and a half away from us in a nearby city. Kelly's father died in 2018 and is dearly missed. When we spend time with them, we love to play board games and cards with Dottie. Dot instilled a love of board games and cards into Kelly when she was young and we love to get competitive. Food is a favorite for Kelly's family. Whether it's Dottie cooking delicious Italian food or Lil Kev cooking steaks on the outside grill or Kelly making an apple pie, any time we're together you can trust some delicious food is involved. Kevin and Dottie are excited for us to grow our family. With Kevin and Kelly both adopted, Kelly's family have full support and understanding for adoption.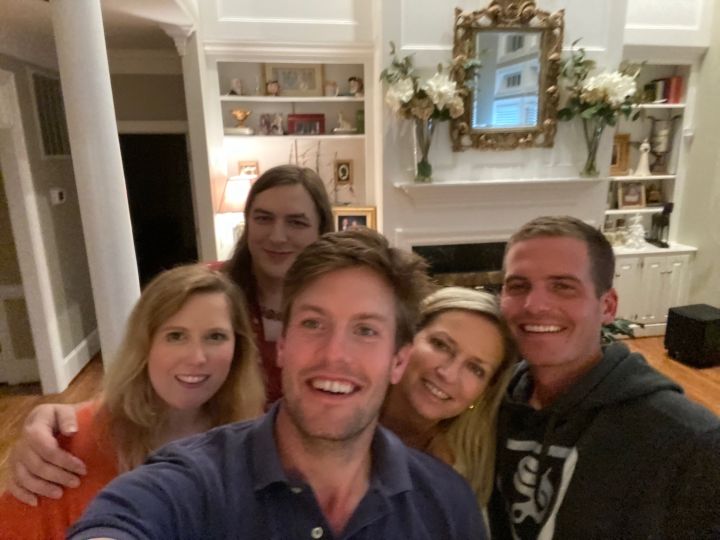 Daphne's mom, Kim, father, Bob, and younger sister, Gloria, also live less than 2 hours away from us. Daphne's brother Michael, his husband Ben, and our nephew Jaron live in Chicago. Daphne's parents visit often, attending hockey games with us or going for hikes in nearby parks. Daphne is considered the "gamemaster" of the family and the family loves learning new board games. Every visit, no matter where we are, includes playing a board game. In the summer, we all gather together for a trip to the beach or the mountains. Daphne's family is thrilled for us growing our family through adoption and have done a lot to educate themselves about the process.
From Us to You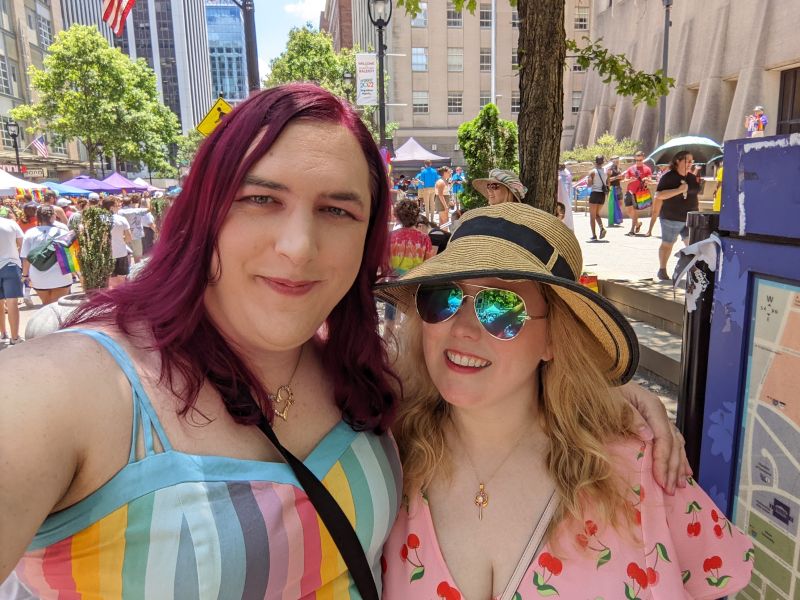 First of all, thank you for taking the time to read our profile. This is the part where we are supposed to begin with explaining why we're a good fit for your baby, but to be honest, all we can think about is you. We don't know the circumstances of your situation but we know adoption is not easy, least of all for the birth parents. There must be an ocean of feelings you are going through right now. This situation does not come without heavy personal pain and we want to be tender to those feelings. We hope you are surrounded by the love and support you need and deserve as you navigate all of this.
We entered into this adoption process with both eyes open. Kelly is an adoptee herself and recognizes that this process is not painless. We do not wish to create a situation where you are lost and forgotten for this loved baby. It is incredibly important to us that we treat you with respect and we raise this child to love and respect you as well. Not because you're helping us grow our family, but because you are doing one of the hardest and most selfless acts imaginable. The fact that you are considering adoption speaks to the incredible inner strength and love you have. We want you to know that you are loved and forever will be loved by us and the child.
Kelly's adoption was closed, so she didn't know her birth parents and she knows firsthand how difficult that is. Both questions about where she came from and more practical matters like her family medical history have been a challenge for her through the years. We are hoping to avoid that and give the child a relationship with you to the extent everyone is comfortable with. At a minimum, we'd like to send letters and pictures on a regular basis, and are open to more depending on the situation (connecting over email/socials, visiting, etc. depending on everyone's comfort and accessibility). We do want our child to at least know the prologue to their story.
It's been a joy and privilege watching people in our lives grow their families. We love seeing our friends change into better versions of themselves, their children become their own people, and all the milestones along the way. It is our dream to have that journey too - to experience parenthood where we guide a child through life as they become their own person. We are so excited at the possibility of re-experiencing the world through a child's eyes. We often imagine all the memories we will build and share with a child, both good and bad. Adoption has been our plan since before we got married 7 years ago. It took us a very long time to be ready. We spent a long time doing our research, creating a life suited for a child, and working on ourselves. All of this was done so we could be ready to provide for a child and put their needs first.
So why should you pick us? We can't answer that. That decision lives with you and we're sure you're going to make the best choice. What we can say is that while we are not perfect people, we will do absolutely everything we can to love this child and make sure they know they are loved because that's how we've lived in our relationship for the past almost-15 years. We feel as ready as you can be for something like parenthood and are very excited to add a child to our family, and we'd be honored for it to be yours. Thank you for taking the time to read our words, we hope you are surrounded by love and we wish you well on this journey.
With all our love,
Kelly & Daphne
Favorites
Author
Terry Pratchett
V E Schwab
Book
The Three Musketeers by Alexander Dumas
The Priory of the Orange Tree
Cartoon
Sailor Moon
The Weekenders
Childhood Memory
Going on vacation with my family
Hosting "game shows" in the living room for my parents to compete in
Childhood Toy
Playmobile Victorian House
My stuffed rabbit, Kabluey
Children's Book
Where the Wild Things Are
Green Eggs and Ham
Classic Movie
Young Frankenstein
The Haunting
Day of Week
Thursday
Saturday
Dessert
Baked Alaska
Lemon cookie
Disney Movie
Beauty and the Beast
The Lion King
Dream Job
Marketing for a museum
Dream Vacation
Japan
Tour of the UK
Family Activity
Playing video games
Going on an adventure
Flower / Plant
Hydrangeas
Tulip
Food
Macaroni and cheese
Burrito
Form of Exercise
Going for a hike
Going for a hike
Game
Marrying Mr. Darcy
Pandemic Legacy
Hobby
Crocheting and Embroidery
Miniature painting
Holiday
Halloween
Halloween
Holiday Song
Carol of the Bells
Have Yourself a Merry Little Christmas
Holiday Tradition
Decorating the house for christmas
Going to see Christmas lights with my family
Ice Cream
Cinnamon
Chocolate chip cookie dough
Junk Food
Cheezits
Sour cream and onion potato chips
Leisure Activity
Watching movies
Playing a game
Memory with a Child
The first time I met my nephew
Memory with Spouse
Going on our disney honeymoon with my wife
Walking around Peaks Island (Portland, Maine) and exploring the battery
Movie
Howl's moving castle
The Thing
Movie Munchie
Reese's Pieces
Popcorn
Movie Quote
"A heart's a heavy burden" - Spirited Away
Musical
Into the Woods
Into the Woods
Nursery Rhyme
Twinkle Twinkle Little Star
Hey Diddle Diddle
Olympic Event
Ice Skating
Curling
Play
The Crucible
Rosencrantz and Guildenstern are Dead
Poet
Shel Silverstein
Shel Silverstein
Quality about my Spouse
Her endless grace
Her kindness
Quote
"Though she be but little, she is fierce" - A Midsummer Night's Dream
"Let us grapple with the ineffable and see if we might not just eff it after all" -Dirk Gently's Holistic Detective Agency, by Douglas Adams
Restaurant
Relish
Any classic diner
Sport to Watch
Hockey
Hockey
Sports Star
Teuvo Teravainen
Tuevo Teravainen
Sports Team
Carolina Hurricanes
Carolina Hurricanes
Subject in School
English
Science
Superhero
Captain Marvel
Captain Marvel
Thing to Cook
Pineapple Shrimp Fried Rice
Burgers
Tradition
Sitting on the front porch handing out candy to trick-or-treaters
TV Show
Sailor Moon
What We Do In The Shadows
TV Show Character
Sailor Moon
Lazlo (What We Do In The Shadows)
Type of Music
Classical and/or Alternative
Alternative rock
Vacation Spot
The mountains
A semi-remote cabin in the mountains
Video Game
Pokemon
Chrono Trigger
Get in Touch
Provide more information, so American Adoptions can connect you with this family.
---