1-800-ADOPTION
Thank you for viewing our profile
If you would like to learn more about us, please call 1-800-ADOPTION (2367846), fill out the form at the bottom of our on-line profile page, or email us at bp_information@americanadoptions.com.
To revisit our on-line profile page and view our profile video at American Adoptions, simply use your mobile phone to scan the QR code on the right. We are looking forward to hearing from you!
Nathan & Sara
We absolutely love being parents, and we are SO EXCITED to grow our family. It would mean absolutely everything to us for you to choose us to be your child's parents. It's our promise that every day would be about providing your child a compassionate, fun, and nurturing home filled with unconditional love. We have so much joy and love to share with you and your child.
About Us
Job
Manager/Database Analyst
Therapist
Education
Music Composition
Couples and Family Counseling
Children
Remington, Saphira
Relationship
Legally Married
What it Means to be a Parent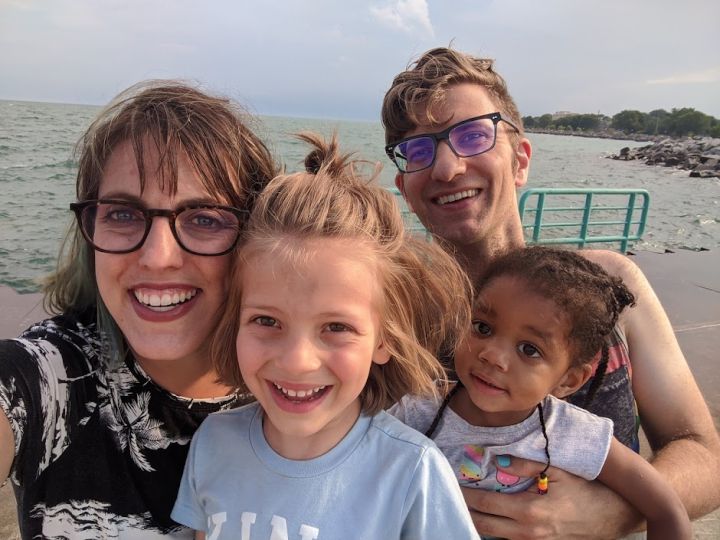 Before we became parents, we did our best to prepare and make sure our first baby would have everything a child needs. What we weren't prepared for, and what we still enjoy most about parenting, are all of the joys that come with Remy and Saphira's spontaneous personalities. Both kids make us laugh many times a day with all of their silly antics. We are a family who loves to play together, whether it's playing house, a board game, or Nintendo Switch. The quiet moments are also the sweetest, like when we get to snuggle before bed, telling stories and sharing our good moments from the day with each other. We're so excited to include this new child in this happiness and love.
We have grown so much as parents over these past seven years. It's such an amazing gift to get to know each child's uniqueness and see the world through their eyes as they follow their curiosities. We can't wait to learn all about this new little one too. We've learned to be flexible, adaptable, and find opportunities for laughter wherever possible. We see it as our job as parents to help each child experience love, fun, and kindness.
We will always see you as an extension of our family. Sharing letters, pictures, video chats, and having visits together are all ways that we imagine staying connected to you. We would love for this child to know you and the rest of their birth family, and we also respect if that is not what you choose. We would love to share our excitement over all the firsts--steps, words, and days of school. As they grow and become more aware of their story, we want them to feel grounded in all the people they are connected to. You will always be an important part of their life. We see adoption as the extended network of people who love a child joining our family tree along with them.
Education I/We will Provide
We love to learn in our family! Remy currently attends the local elementary school that teaches the children both in Spanish and English. We're excited to have all of our kids attend this amazingly diverse school. Every year, we work closely with Remy and Saphira's teachers to make sure they feel comfortable, supported, and also learn to love learning.
Both of us have graduated college and Sara continued on to get her Master's degree. We want to make sure all of our children will have the opportunity to go to college if they choose. Both Remy and Saphira have college funds started already, and we will begin saving for the new baby as well. We will pay for a significant portion, if not all, of our children's advanced education. We want our children to have every opportunity available to them so that they can pursue their passions and curiosities.
Our kids love learning new activities whether it's swimming lessons, gymnastics, karate, or dance class. We love to provide opportunities for the kids to engage in the diverse community Madison has to offer. We're excited to see what interests this new baby will grow to have!
Addressing Cultural Diversity
Making sure our lives are filled with racial and cultural diversity has become even more important to us now that Saphira is in our family. Because Saphira is a different race than Nathan, Sara, and Remy, we understand how important it is to help her feel connected to a community of people of color. We do this by attending diverse schools, seeking out diverse healthcare providers, attending community events with Black speakers, reading stories and watching children's shows that have diverse characters, and exploring cultural and historic locations all over the US. Thankfully, we have lots of day-to-day opportunities to engage with a diverse group of people here in our hometown.
Hair day is an opportunity for us to connect and celebrate Saphira's black girl magic! Sara has prioritized learning how to take care of her beautiful hair, and even Nathan joins in with hair care, adding bows and barrettes as Saphira requests. We are committed to educating ourselves about this new baby's culture and race so that we can honor and incorporate it into our daily lives too.
Photos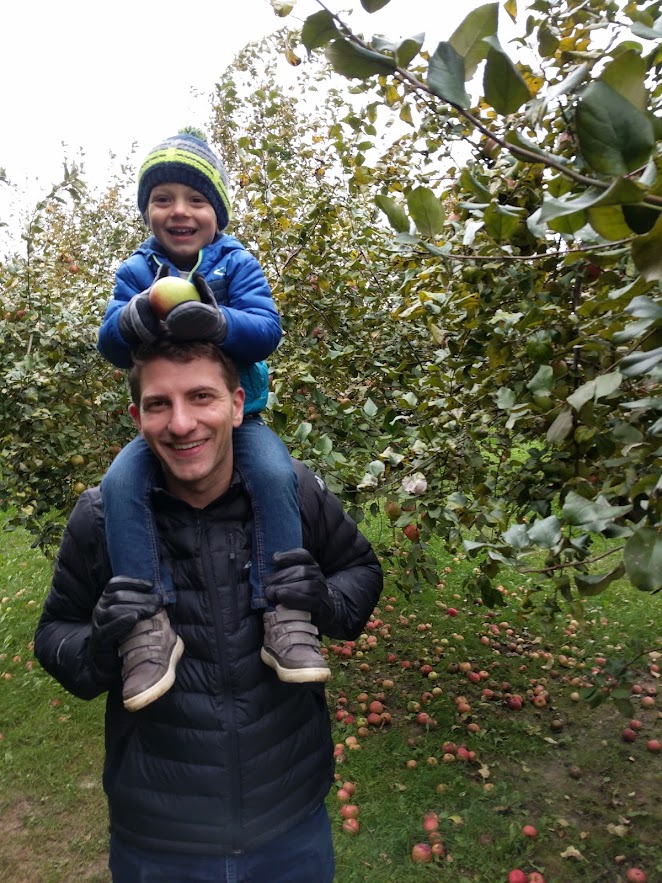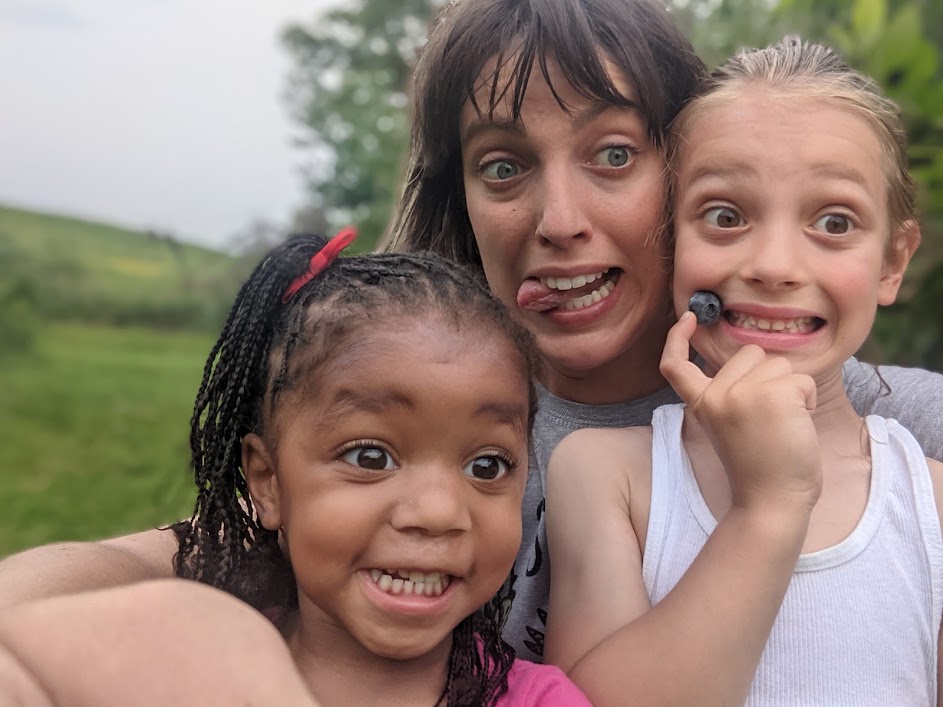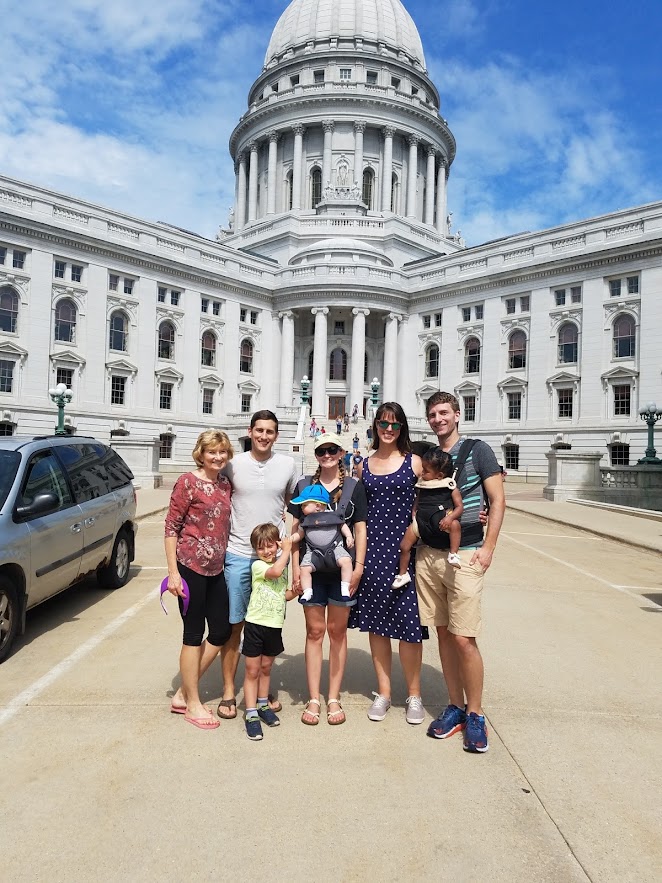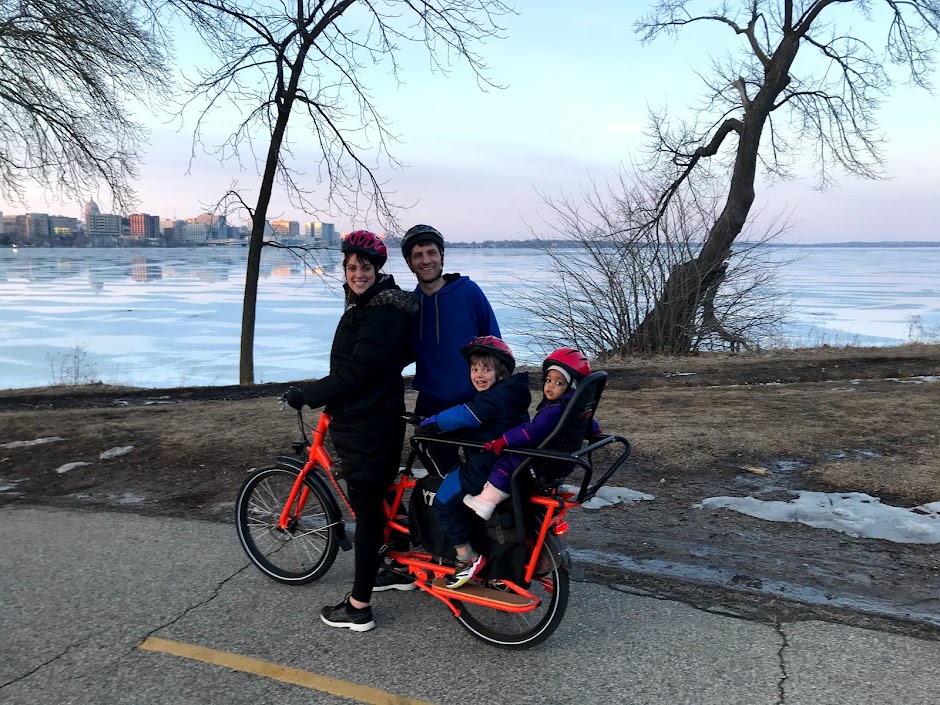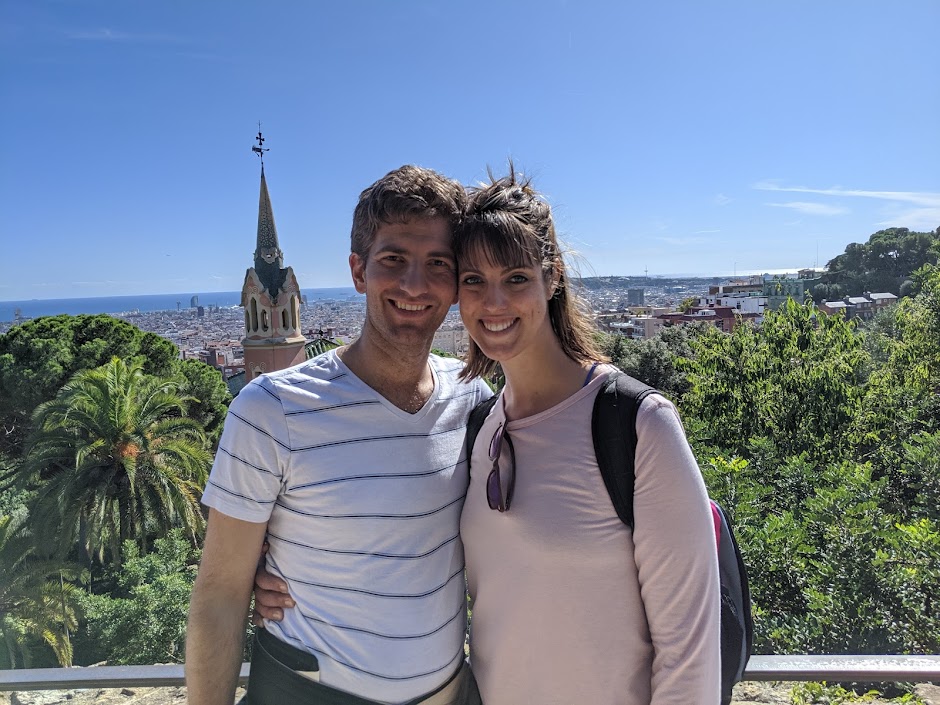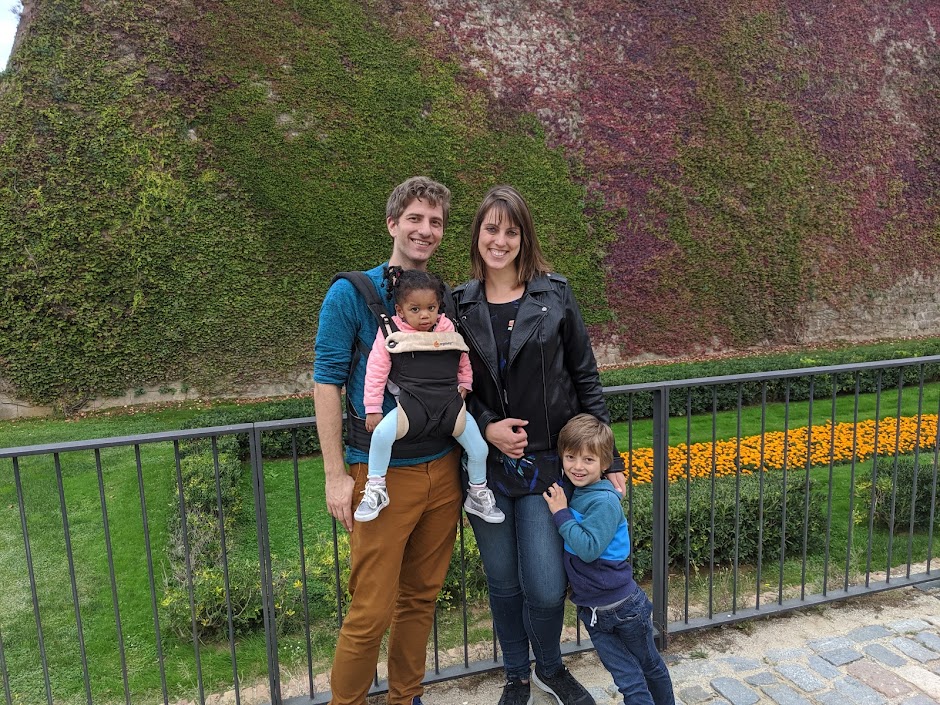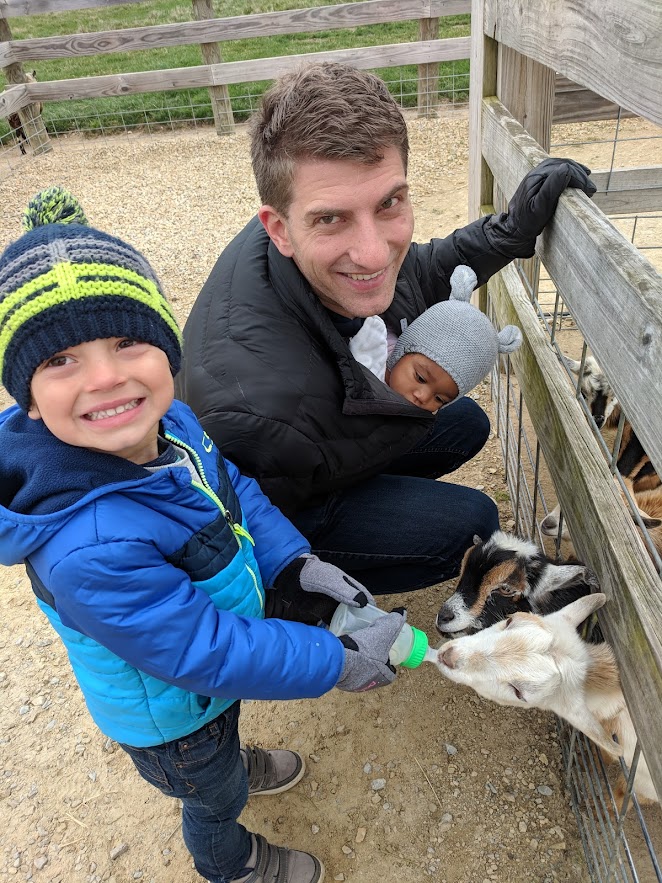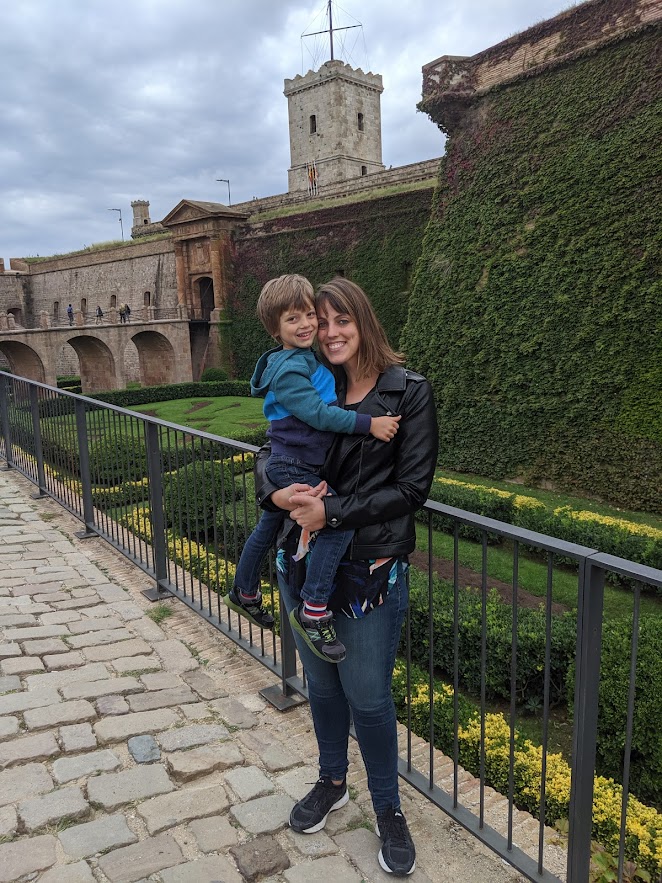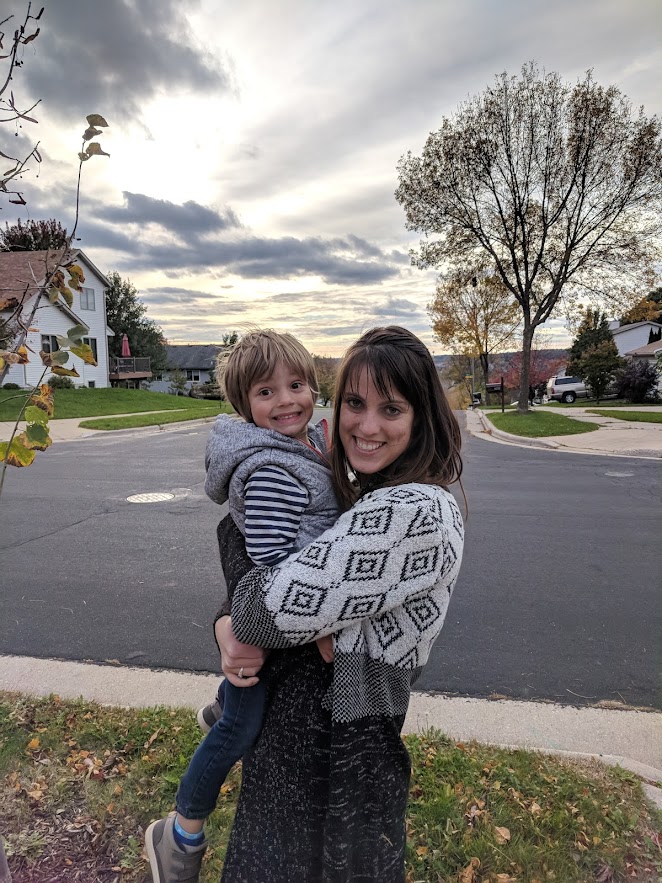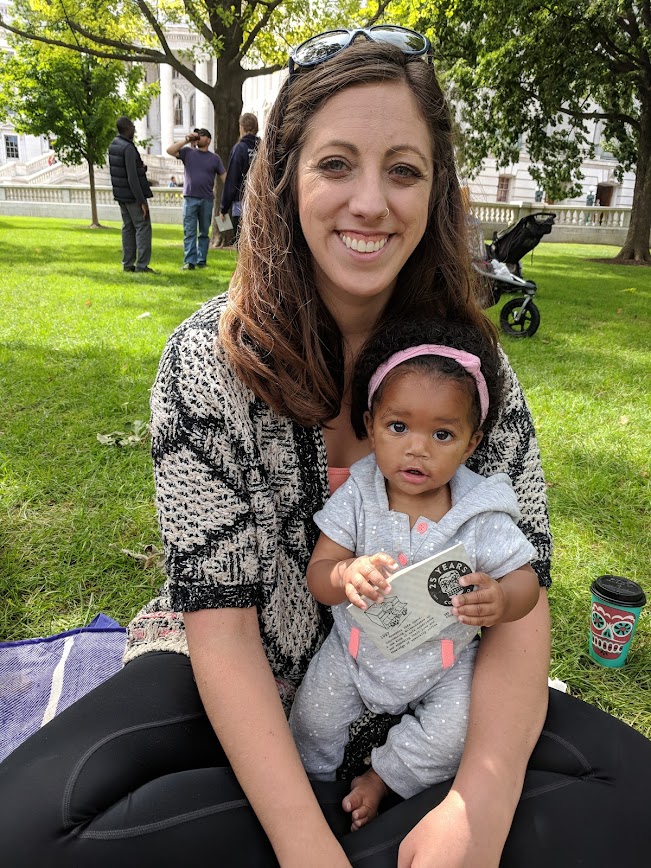 ×
1 / 12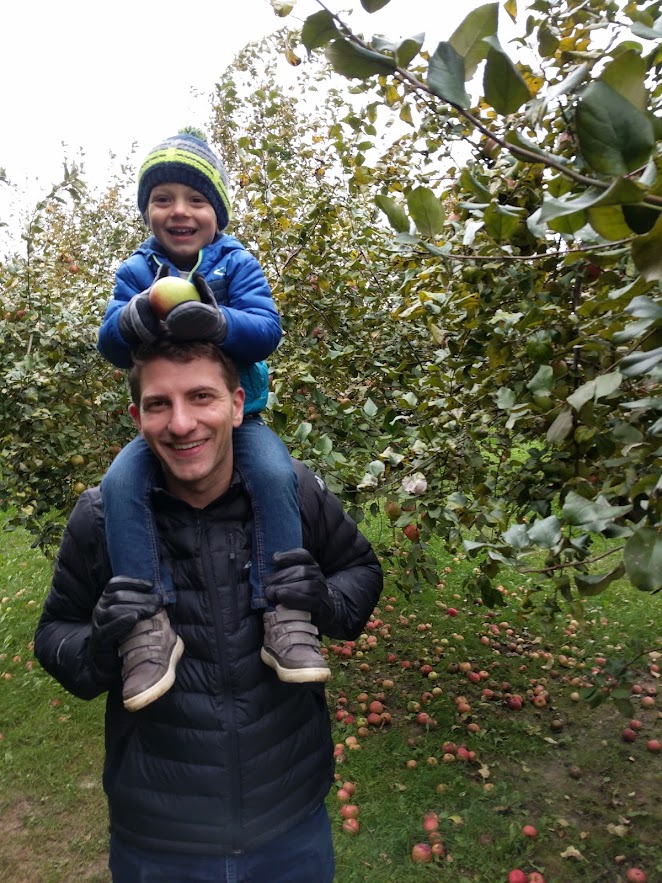 2 / 12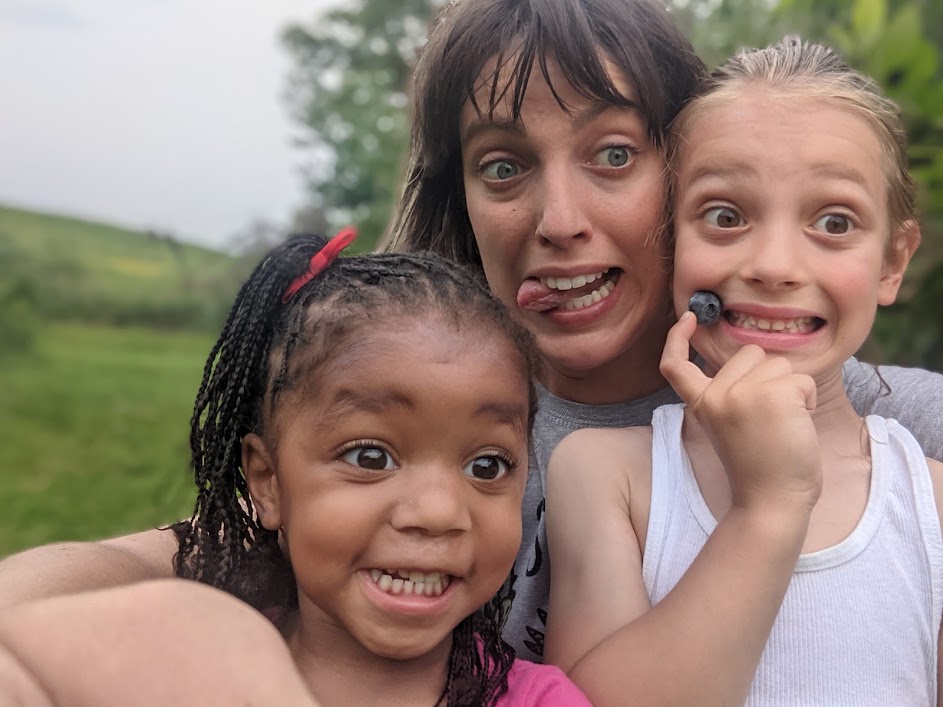 3 / 12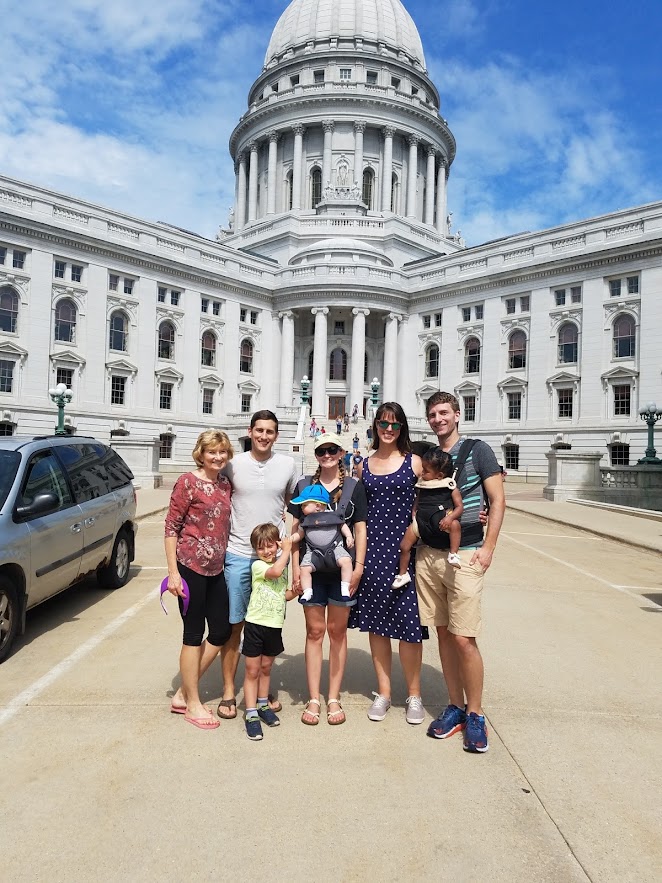 4 / 12
5 / 12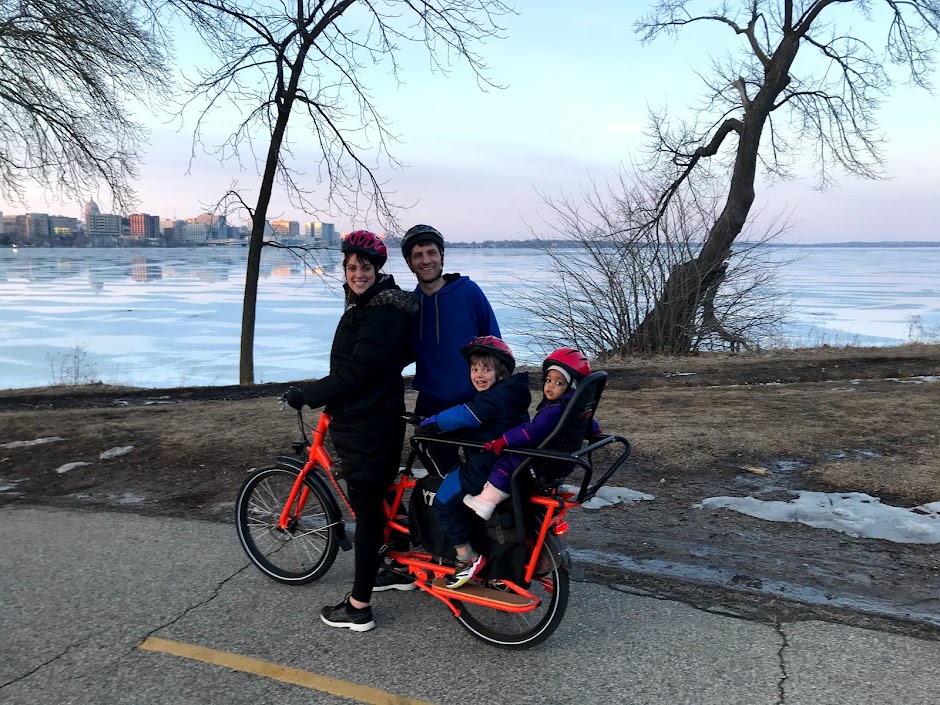 6 / 12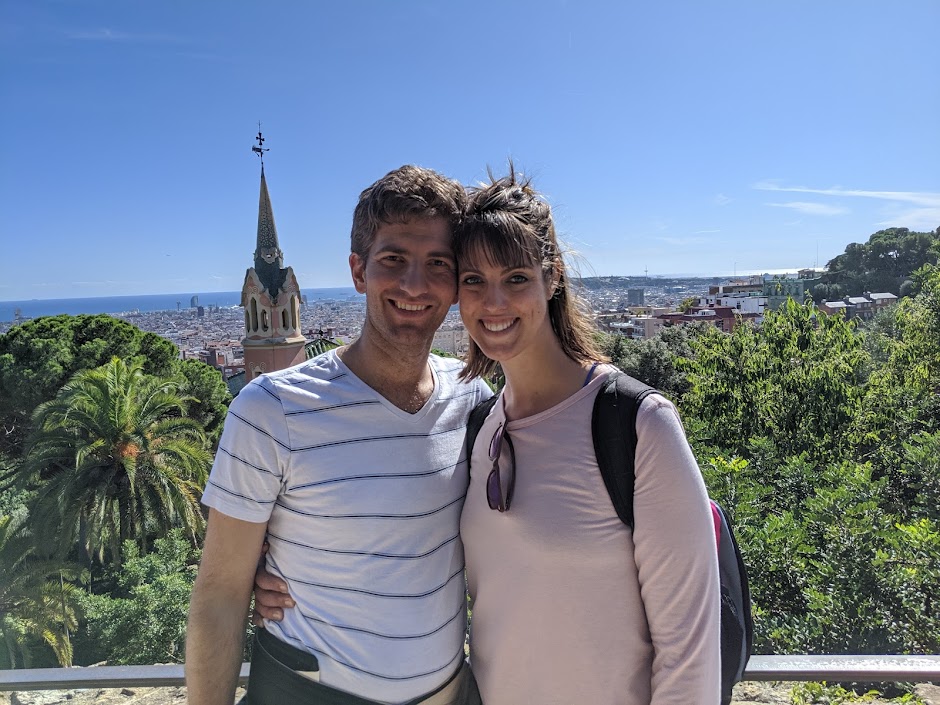 7 / 12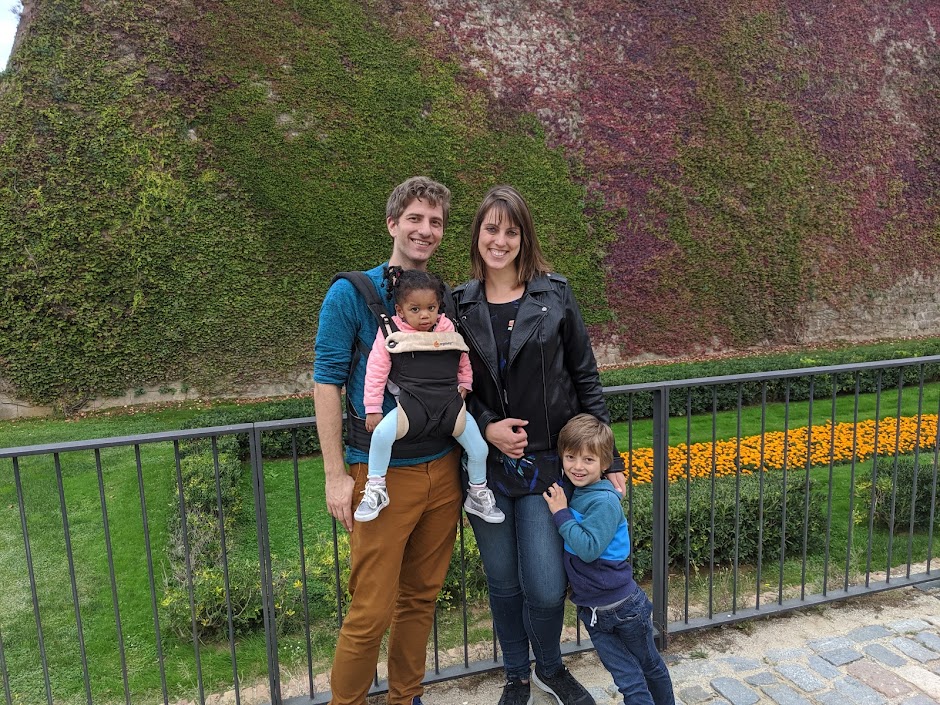 8 / 12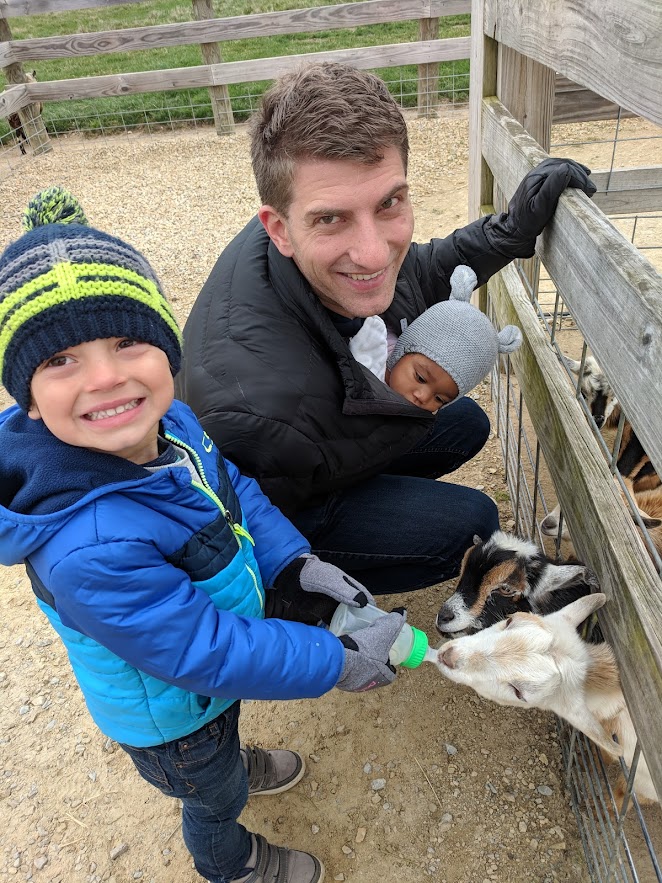 9 / 12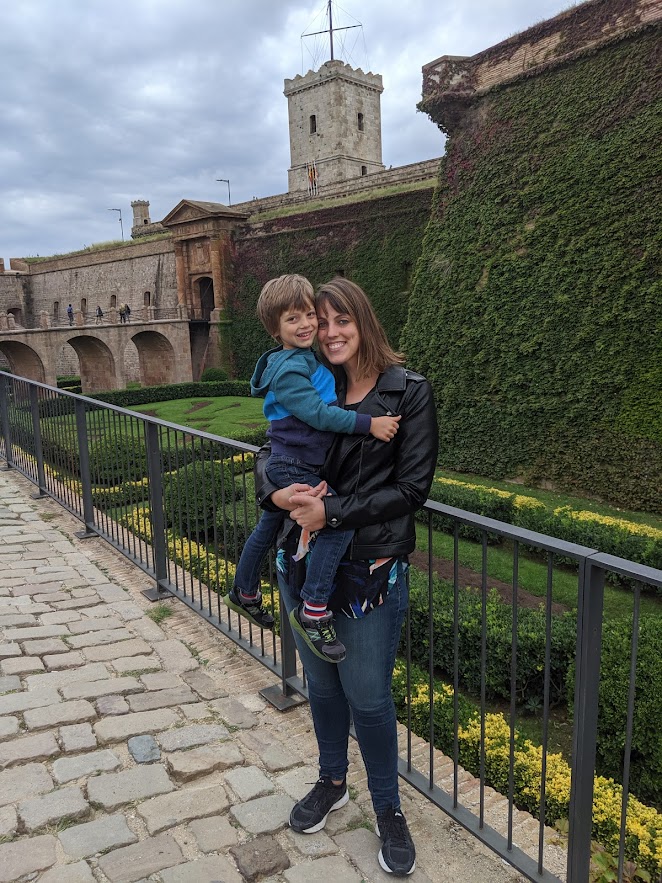 10 / 12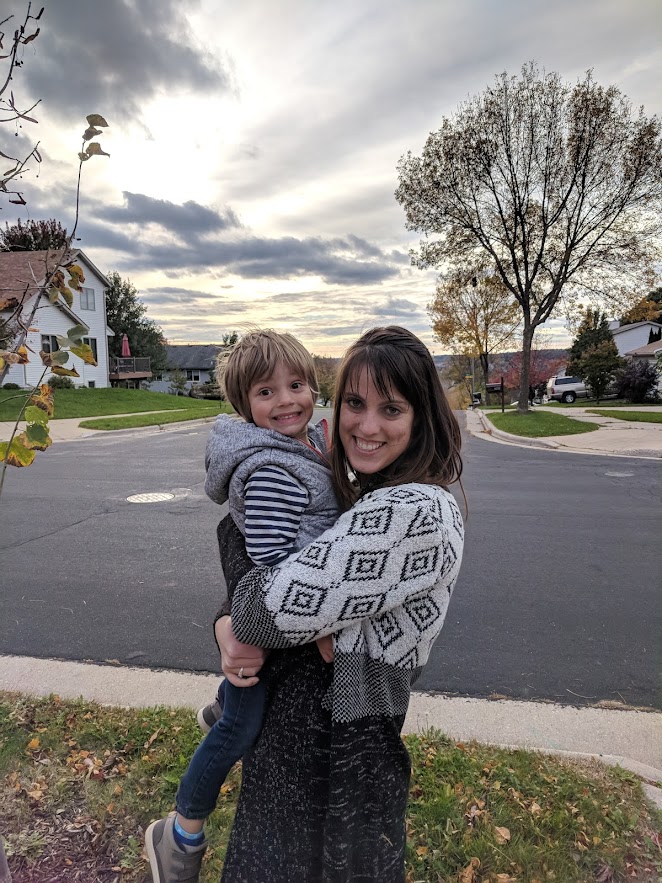 11 / 12
12 / 12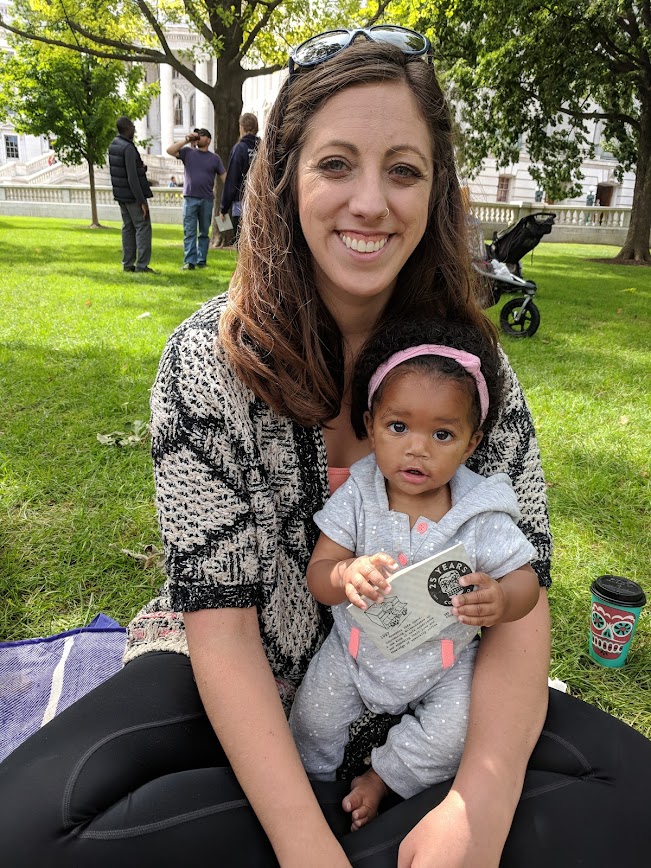 ❮
❯
Our Extended Families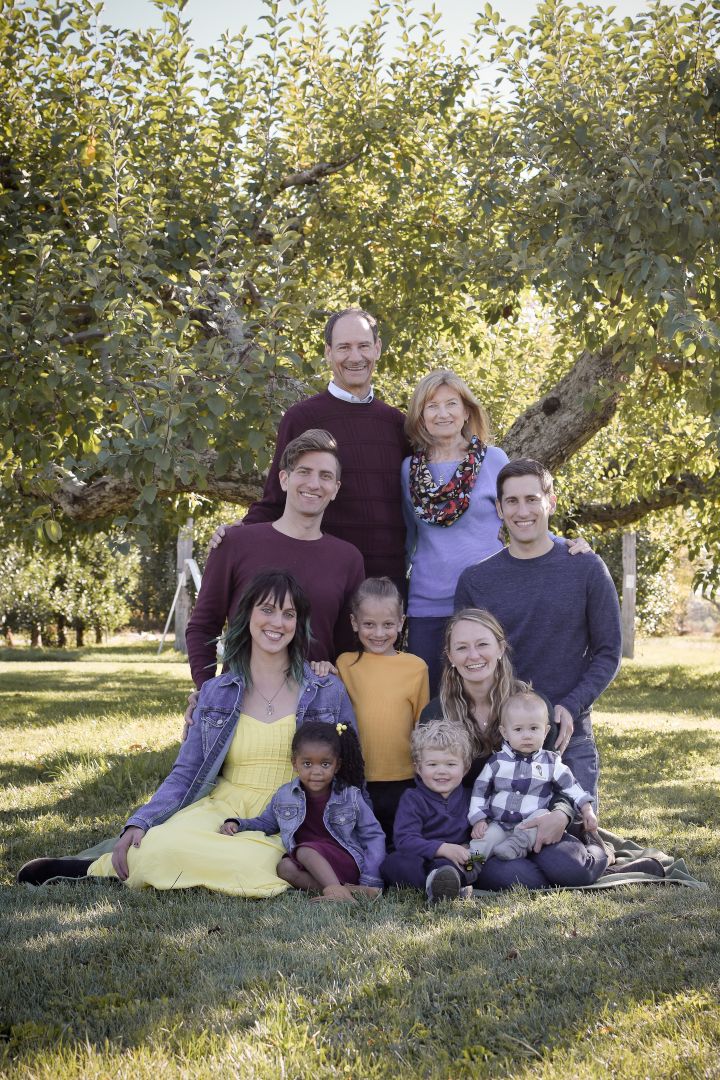 Our extended family is awesomely supportive and so much fun! Remy and Saphira have grandparents, aunts, uncles, and two younger cousins. We all love going to parks, splash pads, apple orchards, and pumpkin patches for family outings. We love to vacation together whether it's to Florida or somewhere out of the country! Our time together is always filled with lots of giggles and hugs.
We often visit Sara's parents for afternoons of playing in the sprinkler, having a fish fry, or going fishing in Grandpa's boat. Nana always comes up with fun ideas like piling up potting soil in her garden and making a construction site to play trucks! Remy and Saphira love doing art projects and gardening with their Grammy and Grampy. Grampy loves everything about baseball, so he teaches the kids how to swing a bat, run the bases, and cheer for the home team. Family and friends have always been important to us, so it's been fun to have everyone come together to love on our kiddos. Everyone is so excited to have another grandbaby in the bunch. If you would like, we would love to include you in our extended family as well!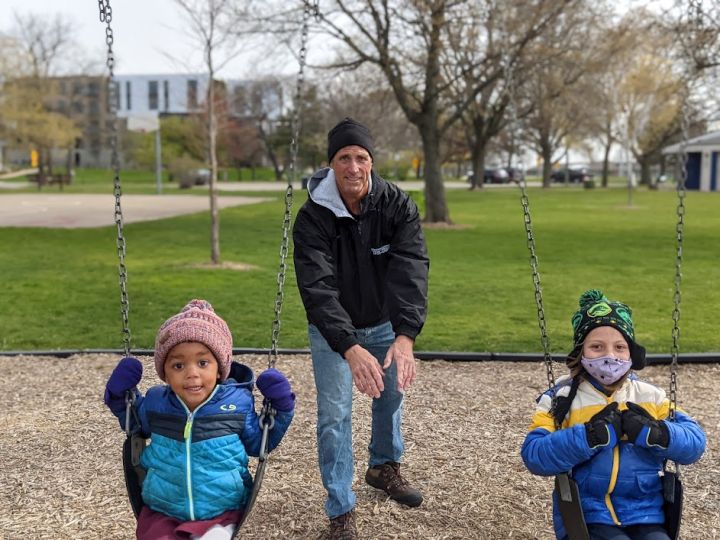 Our House and Neighborhood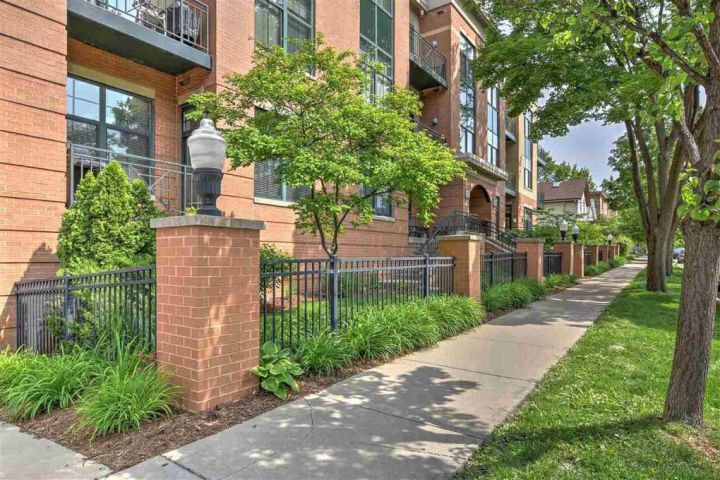 Wisconsin - Welcome to our home! We live in downtown Madison, WI, which is a fantastic location for family adventures. We live within walking distance of the state capitol, farmers markets, restaurants, lakes, and so many parks, playgrounds, and beaches. We love exploring the city on our e-bikes to enjoy the Madison Zoo, Children's Museum, many nature trails, or to feed ducks at nearby parks. In warm weather, we spend so much time outside at pools, splash pads, going kayaking, and camping. In the snowy season, we get out sledding, ice skating, and building crowds of snowmen and igloos in the front yard.
We love spending time together in our spacious condo. Our kids love to play, so we've set up the condo to be kid-focused and fun. We have two swings--one in the playroom for wild energy and one off the kitchen for relaxing and snuggling. We also have an indoor slide and plenty of jumpable, climbable furniture to build forts with, especially for days when it's too rainy to explore the city!
Our kitchen is usually filled with delicious smells of cookies or soups. We enjoy cooking together and trying out new recipes. Nathan loves to lead science experiments with the kids, especially if they are messy! The most recent activity caused quite the volcanic explosion with brightly colored foam and happy squeals from the kids. Sara enjoys leading craft projects which we hang all over our home and mail to family and friends.
From Us to You
We are so thankful that you have taken the time to read through our profile and learn a little more about us! We don't know your story, but we know that by considering adoption, you must be courageous, strong, and have tremendous love for your child. If you choose us as parents for your child, we will do everything within our power to match that love. We will nurture and cherish this child each and every day knowing how lucky we are to be blessed with such a gift. We are so excited to add to our family and are humbled by your consideration.
We met in college and were friends for a year before we started dating. We had fun playing ping-pong and studying together, and even as friends we knew there was something special between us. Nathan immediately loved Sara's confidence, sense of adventure, and eagerness to try new things, and Sara appreciated Nathan's playful nature and caring heart. Once we started dating, we quickly realized that we wanted to spend the rest of our lives together. We have now been married for nearly ten years.
Family is really important to both of us, and we have always wanted multiple children so that each child will have a loving Mama, Daddy, and siblings. After giving birth to Remy, we found out that having another biological child would be very risky for Sara's health. Sara had some complications with her pregnancy with Remy and it took her a very long time to recover after he was born. At first, it was very hard for us to learn that we couldn't grow our family through pregnancy. This is when we turned to adoption for the first time. Now that we have the precious gift of Saphira in our family, we wouldn't want our family to have come together in any other way! We can't wait to see how our family continues to grow and change as we all love on this new child.
Because fun, laughter, and love are always a priority for us, we work very hard to create an environment where our children can play, learn, and explore. Some of our favorite activities are going to petting zoos, feeding ducks at the nearby lakes, swimming at the pool, visiting relatives, vacationing in new places, going on bike adventures, and exploring new playgrounds. It's exciting for us to think about doing all of these activities with another child, especially imagining Remy and Saphira including this new child as their sibling.
There are so many things that make us excited to grow our family through adoption. It's a priority for us that our child will have a strong sense of self and identity, and we know that being adopted will always be an important part of that. Because Saphira is adopted, we include adoption and her story into everyday discussions, finding ways to celebrate it whenever possible. We will do the same for this child. Saphira and this child will have a special connection knowing that they are both adopted and loved by so many.
We have so much respect and admiration for you. As you make this decision, we want to be sure you know your child's well-being and happiness would be the center of our lives. We will include you as an extension of our family, sharing pictures, letters, video calls, and having visits if you would like. Having another addition to our family will be such a blessing and adventure. We're so thankful that you've taken the time to learn more about us and for allowing us to share our family with you.
Sincerely,
Nathan & Sara
Favorites
Book
Golden Compass Series
Eragon Series
Candy Bar
Twix
Butterfinger
Childhood Memory
Sledding with my Dad and Brother
Getting pushed on swings
Childhood Toy
Legos and Hotwheels
Stuffed Tiger
Children's Book
Guess How Much I Love You
Dragons Love Tacos
Dessert
Any kind of ice cream!
Anything chocolate. Preferably with peanut butter too!
Disney Movie
The Lion King
Dream Vacation
Adventures with good food and fun people
Family Activity
Picnics at Parks
Bike adventures with the kids
Form of Exercise
Running and Dancing
Biking
Game
Scattergories
Dominion
Holiday
Halloween
Christmas
Holiday Song
Have Yourself A Merry Little Christmas
Puppies are Forever by Sia
Holiday Tradition
Baking Cookies
Giving gifts
Ice Cream
Chocolate Chip Cookie Dough
Moose Tracks
Junk Food
Chocolate Covered Pretzels
Whoppers
Leisure Activity
Sitting outside drinking coffee
Reading outside
Memory with a Child
Pillowforts and Picnics
Throwing rocks and sticks in the lake
Memory with Spouse
Exploring Milwaukee on ebikes
Going on rollercoasters together
Movie Munchie
Twizzlers
Popcorn
Olympic Event
Synchronized Swimming
Quality about my Spouse
Spontaneity
He's so fun AND kind.
Restaurant
Local Mexican
Local Thai food
Sandwich
Bagel breakfast sandwich
Grilled peanut butter and jelly
Subject in School
Math
English
Thing to Cook
Breakfast for Dinner
Homemade Bread
Tradition
Pizza and Movie Night
Walking to get Friday night pizza
TV Show
Parks and Recreation
Video Game
Legend of Zelda
Mario Party