1-800-ADOPTION
Thank you for viewing our profile
If you would like to learn more about us, please call 1-800-ADOPTION (2367846), fill out the form at the bottom of our on-line profile page, or email us at bp_information@americanadoptions.com.
To revisit our on-line profile page and view our profile video at American Adoptions, simply use your mobile phone to scan the QR code on the right. We are looking forward to hearing from you!
Ryan & Nicole
Thank you for considering us to be prospective adoptive parents! We are excited to be on this journey together. We believe that adoption is an expression of love that binds two families - biological and adoptive. We are unable to have biological children, and have always planned on adoption as being the method for expanding our family. This adoption is important to us as it will be our introduction into parenthood.
About Us
Job
Laborer
Behavioral Specialist
Education
Some College - Studied Finance
Bachelor's Degree in Psychology, Spanish
Relationship
Legally Married
What It Means to Become Parents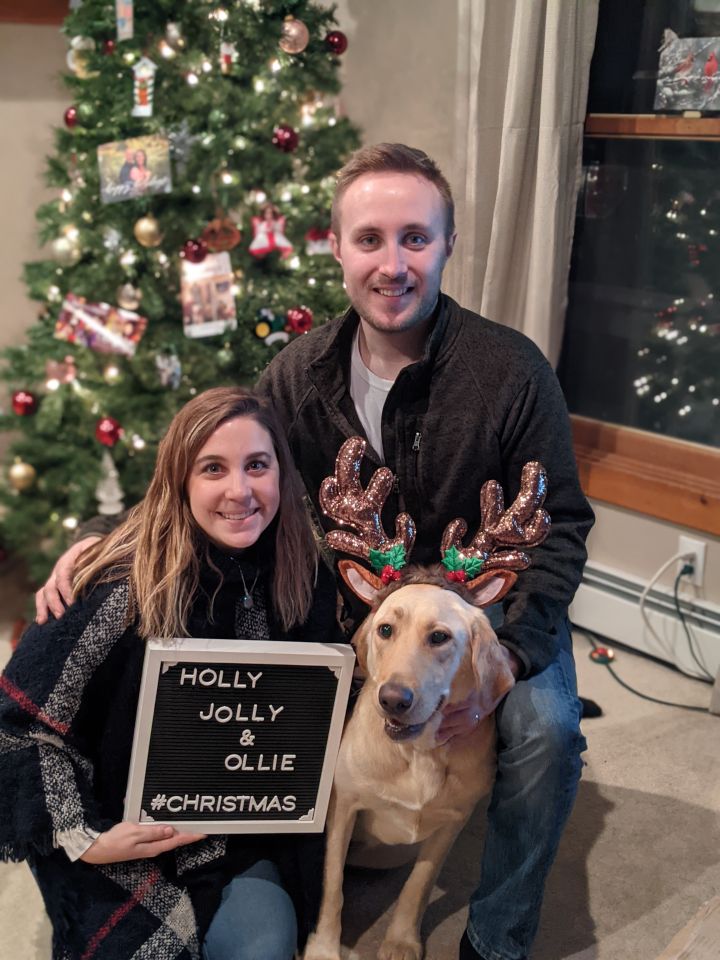 Being a parent is one of life's best gifts. The joy of passing along all the good and fun in the world to the next generation is something we truly look forward to doing! To become a parent means that we get to continue doing all of the activities that we enjoy, and explore new activities that the child might have a desire to do as well. Parenting truly expands your horizons. It makes you become more responsible, nurturing, and caring. Parenting is the ultimate relationship to be had in life. We look forward to the bonds created through morning routines, passing along traditions, and even the bond created when parent and child navigate thought the hardest of life's lessons.
Of course we realize that becoming parents will also have its challenges to overcome. We are confident that we can provide a family unit that can solve any issue without creating any lasting issues. We want to be the role models for our kids and help them understand that mistakes are a part of life and growth, and we will not love them any less for making mistakes. We are not perfect, and will not cast that standard upon our children.
We are incredibly excited be on this path toward parenthood together for the first time. We can't wait to raise children to become fun-loving, self-reliant, smart, caring, and well-rounded individuals.
Our Leisure Time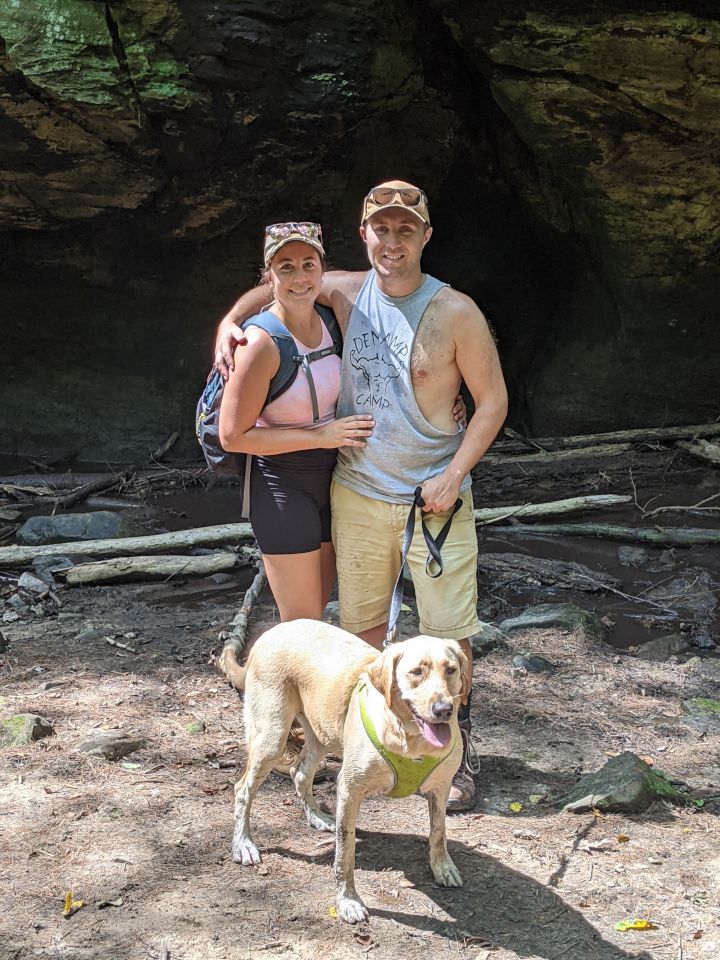 We have many hobbies and leisure activities that we partake in mutually and separately. One of the favorite activities we enjoy doing together is to go camping. We have an annual tradition to camp with friends, but will often take multiple spontaneous camping trips in the summer, just the two of us and our dog, Olive. We also enjoy hiking, cooking, fishing, hunting, trips to family cabins, water activities, exploring the world through vacation, yard work, going to church, and hosting cookouts and game night. On nights we would rather stay in, we choose to watch TV together in the same room, enjoying each other's company. As our child grows and matures, we hope to expand this list of common interests.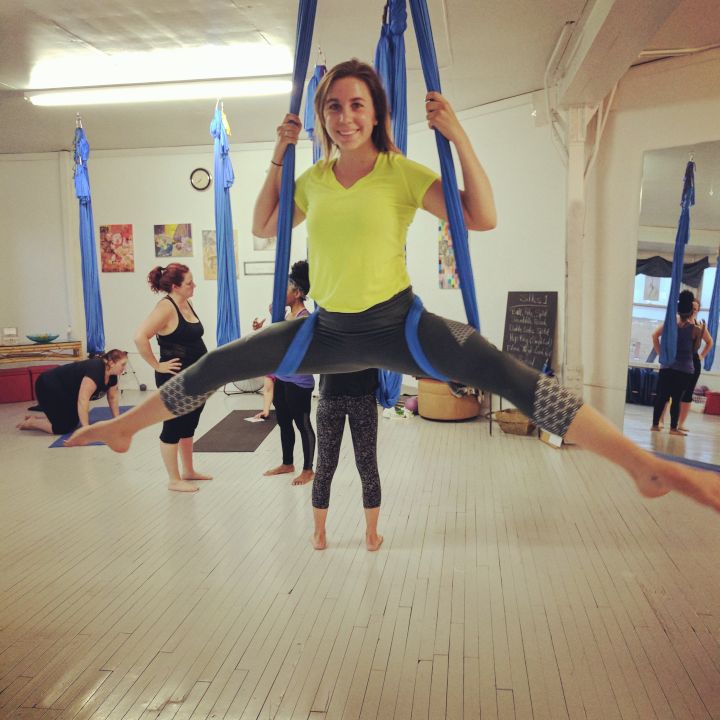 We also believe that it is important for each of us to have our own activities we enjoy doing solo. It is important to support each other and let the other person pursue interests they may have. Ryan enjoys going to a Sportsman's Club weekly, riding his motorcycle, playing fantasy football with friends, and working on projects in our workshop. Nicole enjoys working out on the mini trampoline, going to TV show watch parties with friends, practicing Yoga, knitting, gardening, and scrap-booking.
Why We Chose Adoption
Nicole was diagnosed with Mayer-Rokitansky-Kuster-Hauser (MRKH) syndrome when she was 15 years old. Having MRKH meant that Nicole was born without a uterus, and therefore cannot conceive a child. Nicole was very honest with Ryan about this when we first met in order to ensure Nicole was choosing a life partner who understood that biological children would not be an option for them. She also wanted to find someone who would help her raise a family created in other ways. As we dated and throughout our marriage, we spoke about adoption often, and agreed that this would be the way we would pursue a family. We are now ready to begin this next chapter of our lives and are so excited to begin our adoption journey!
Photos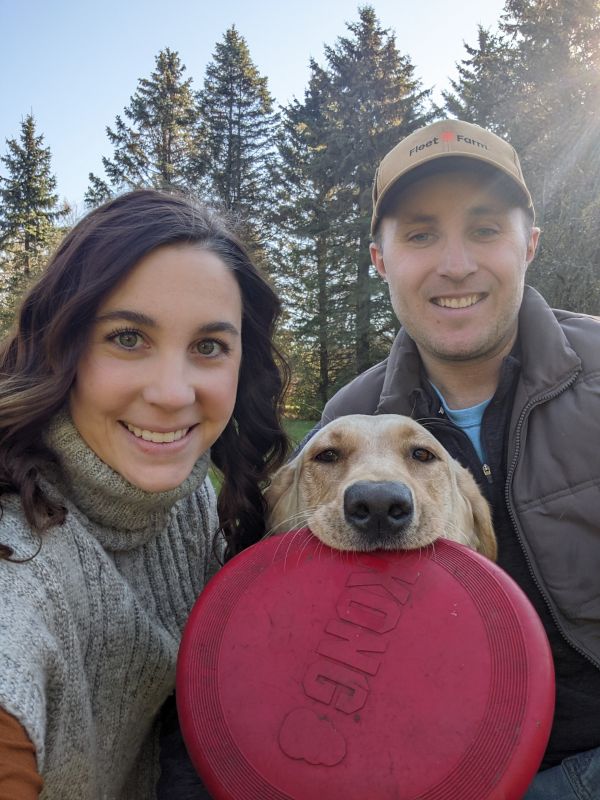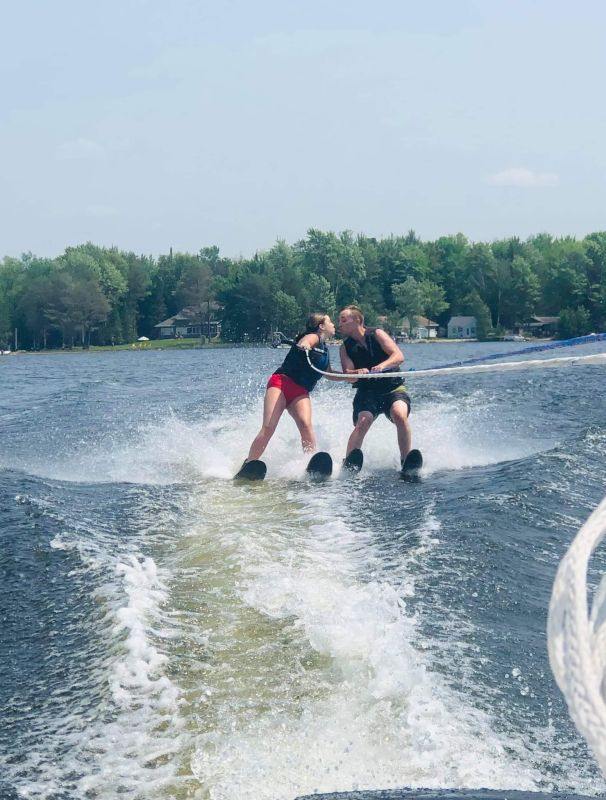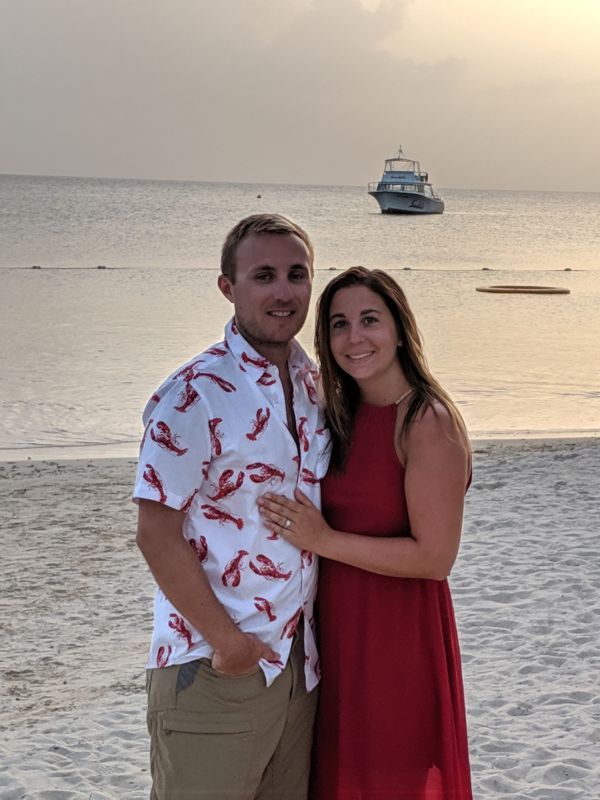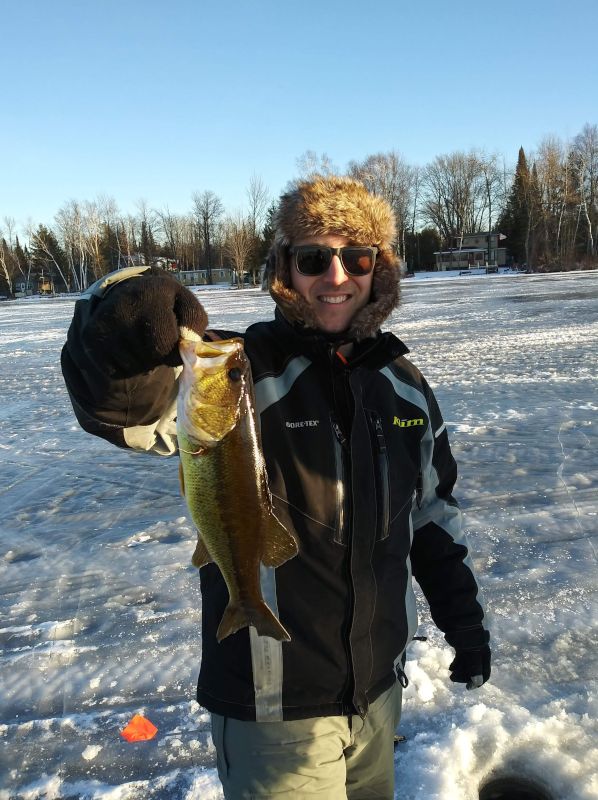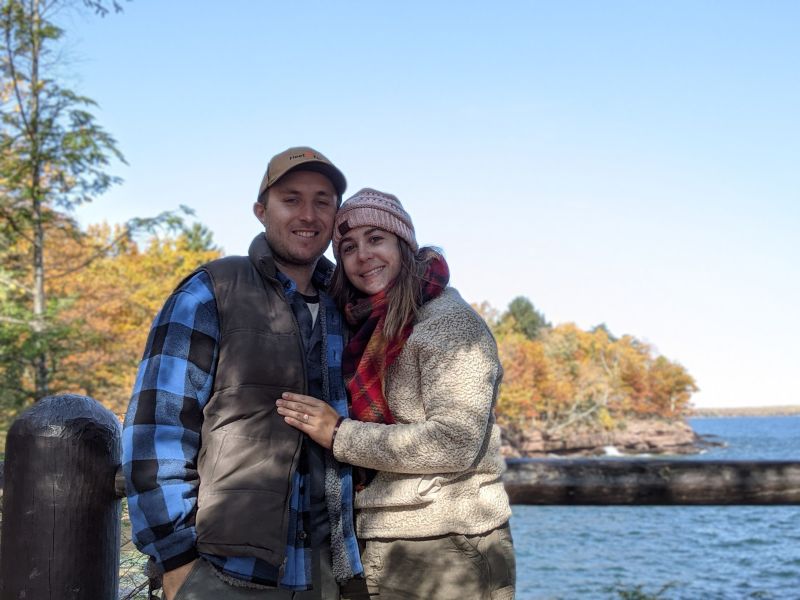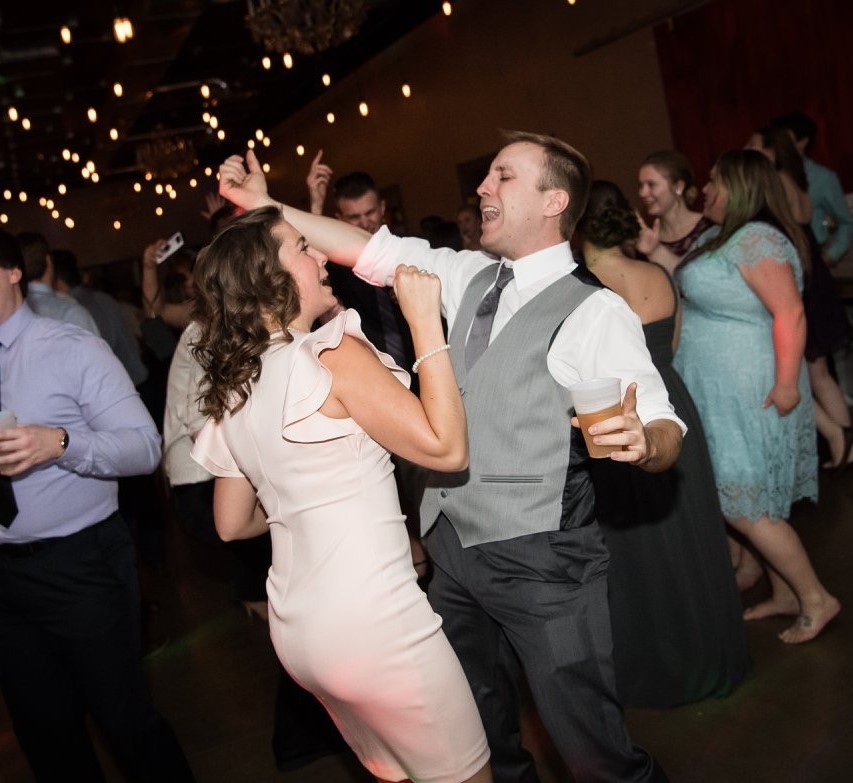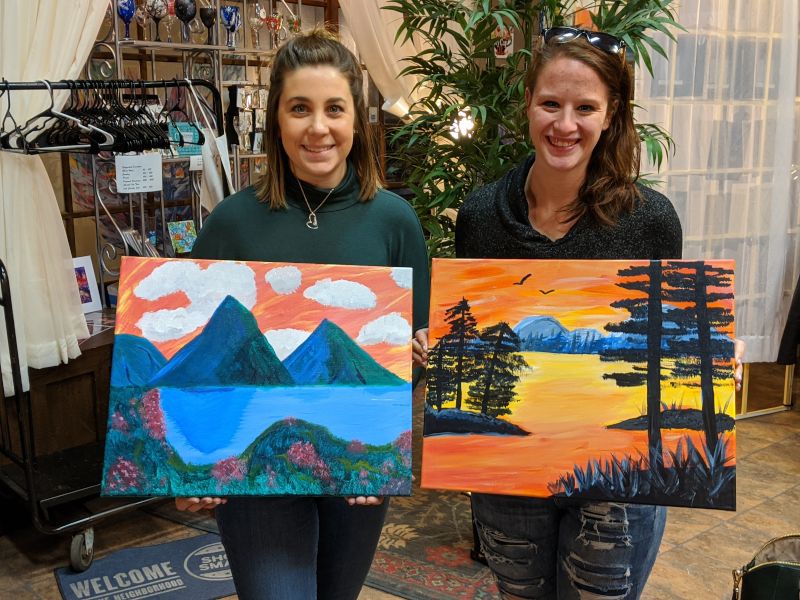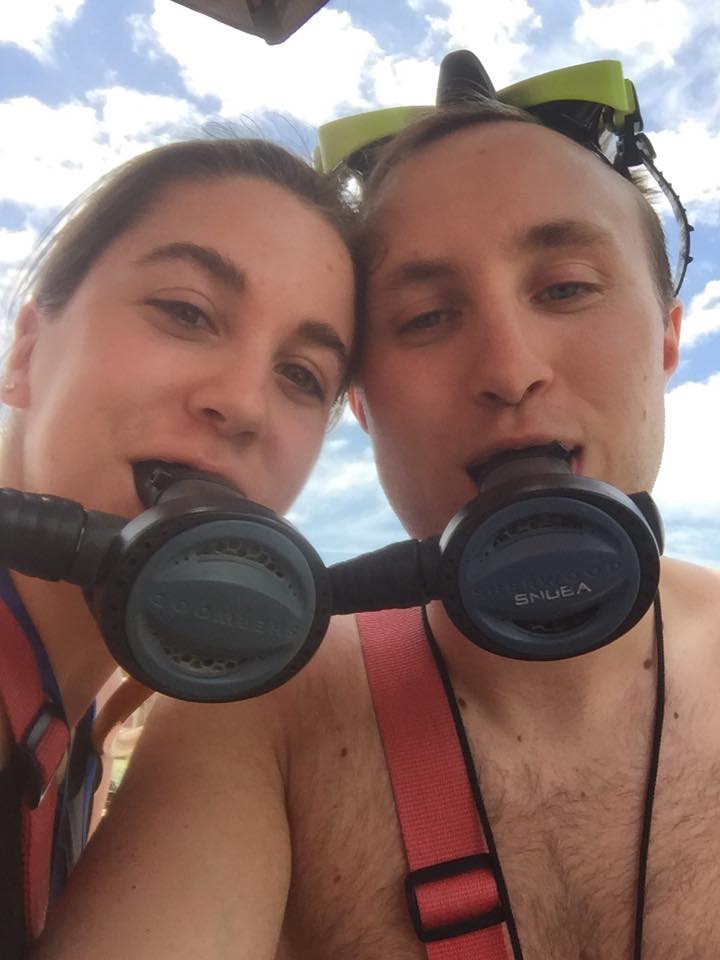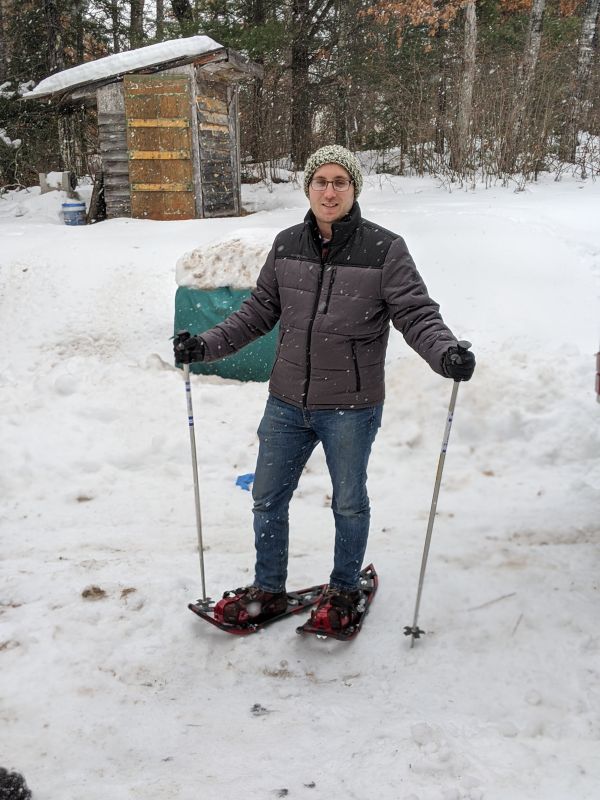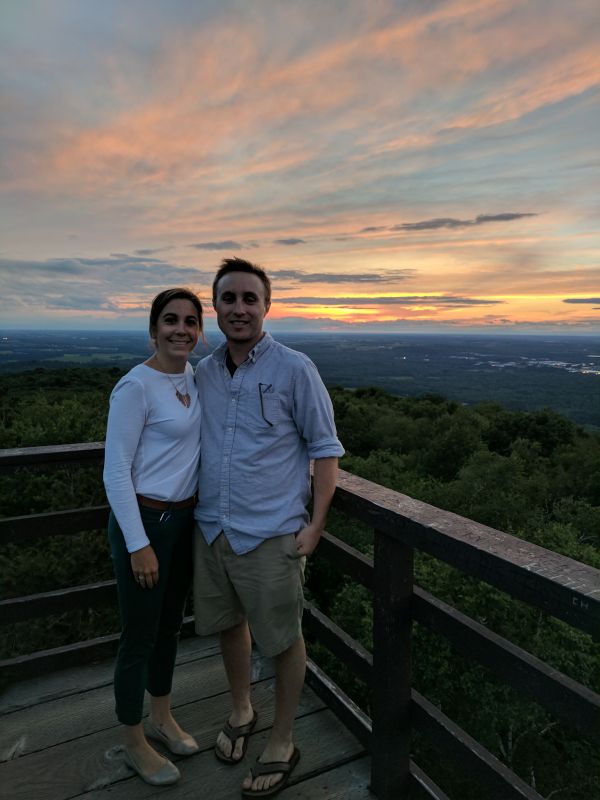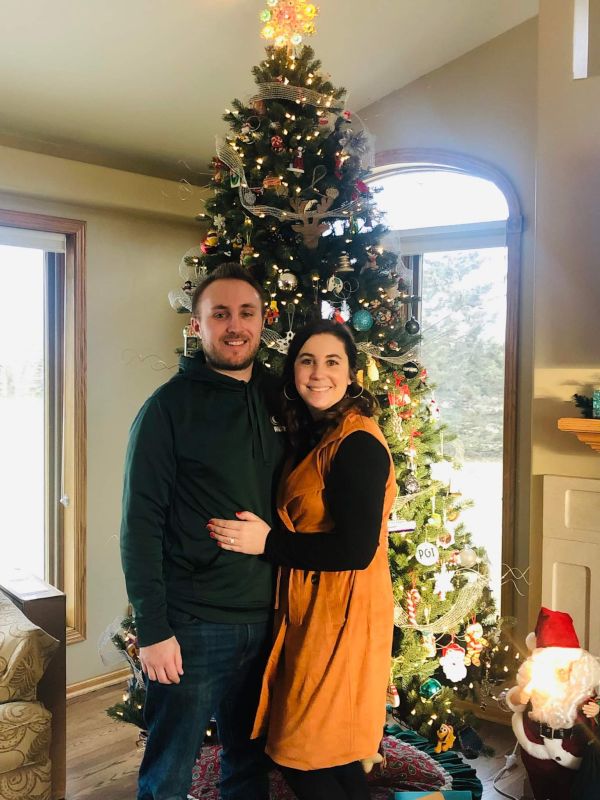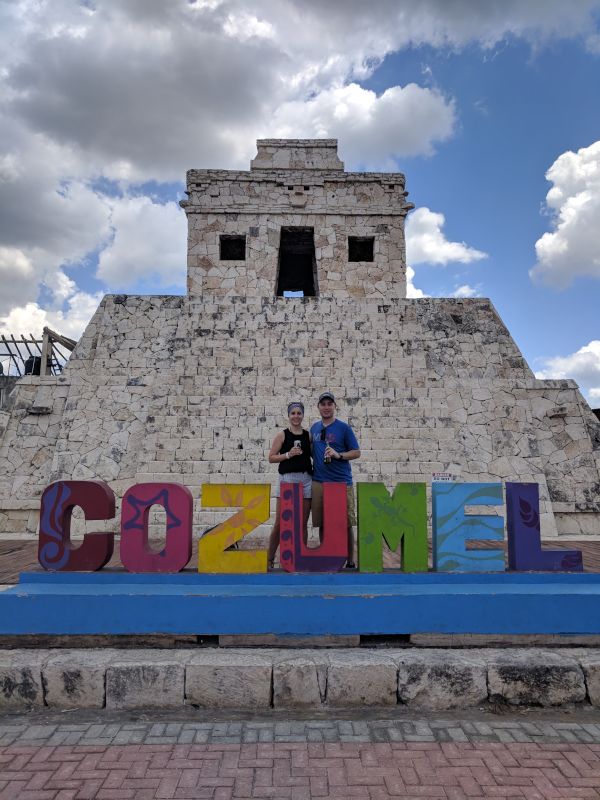 ×
1 / 12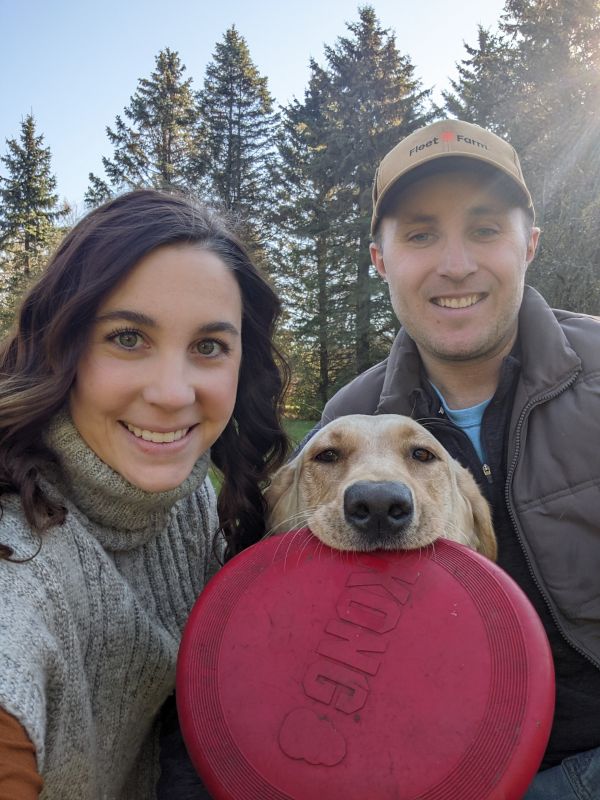 2 / 12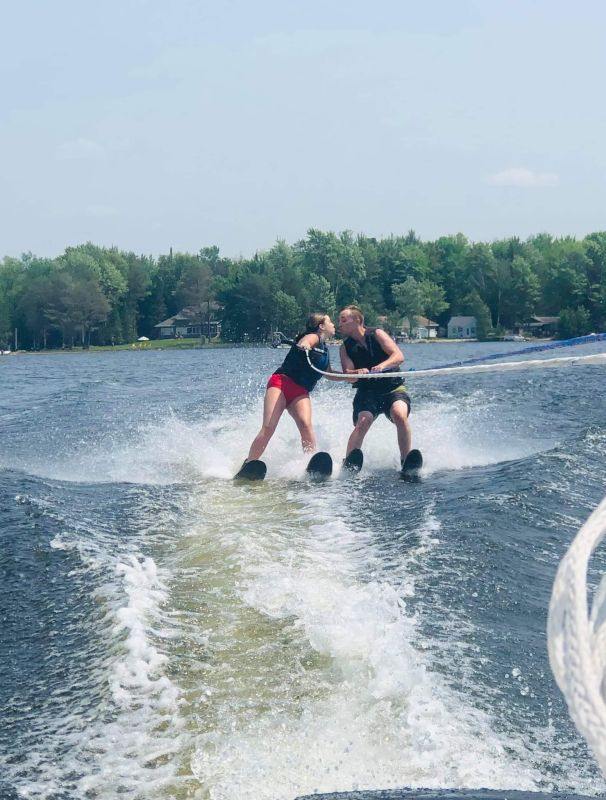 3 / 12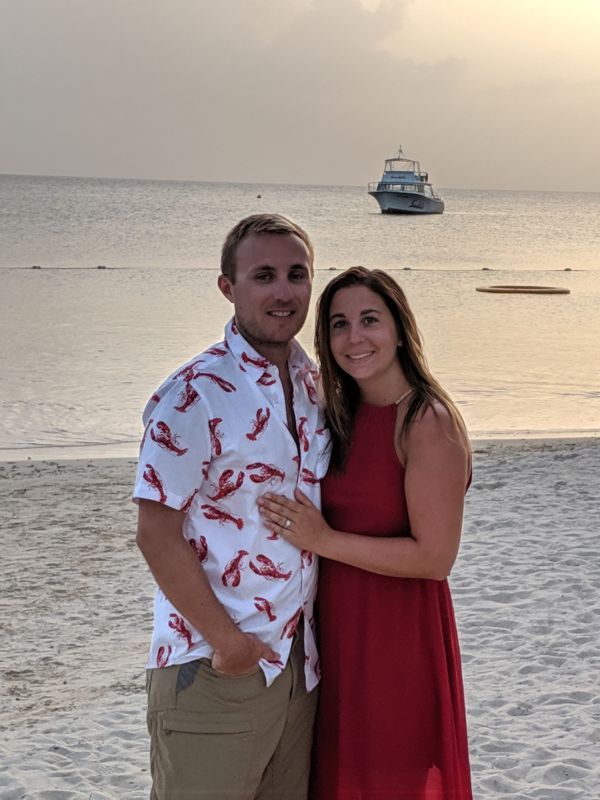 4 / 12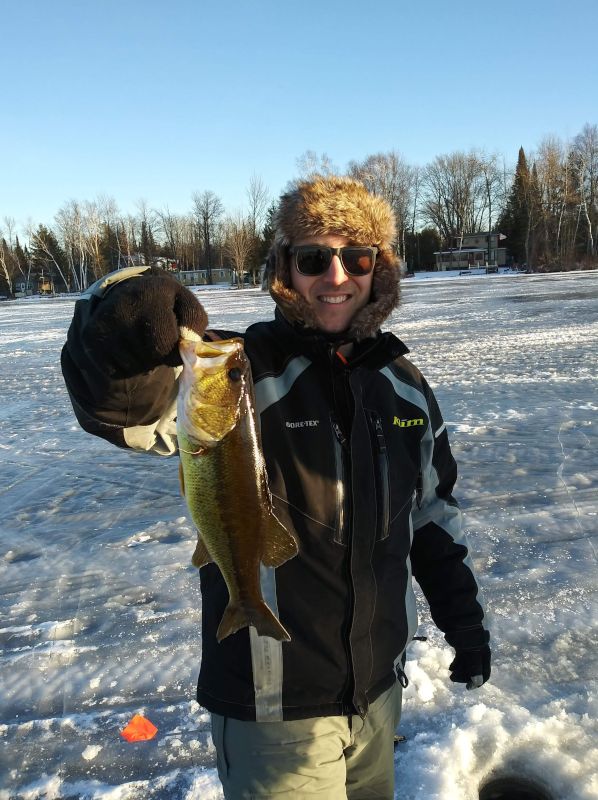 5 / 12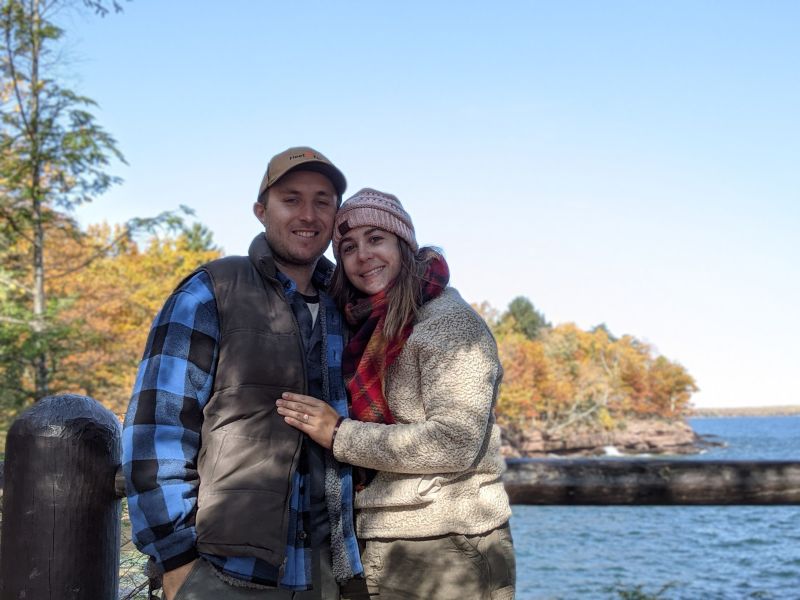 6 / 12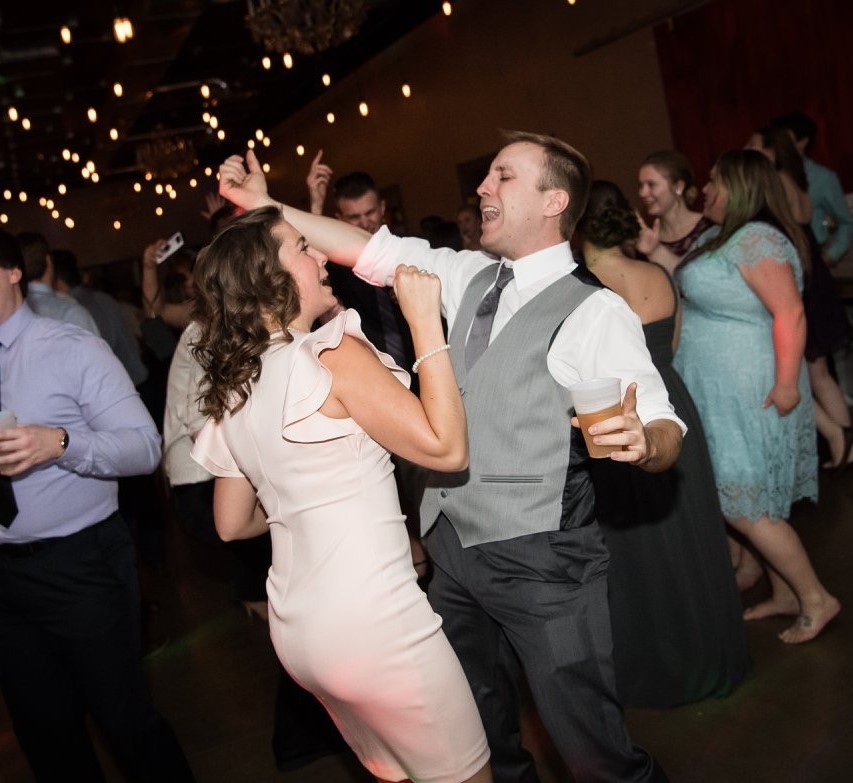 7 / 12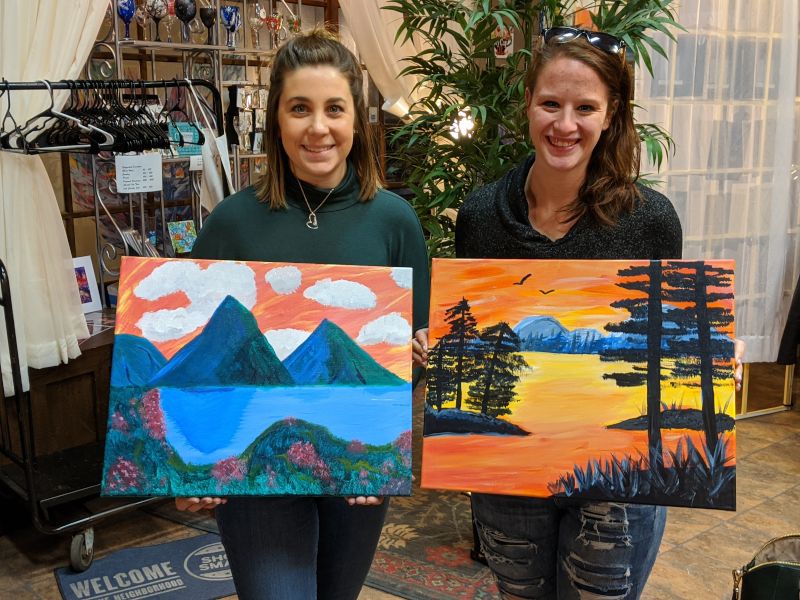 8 / 12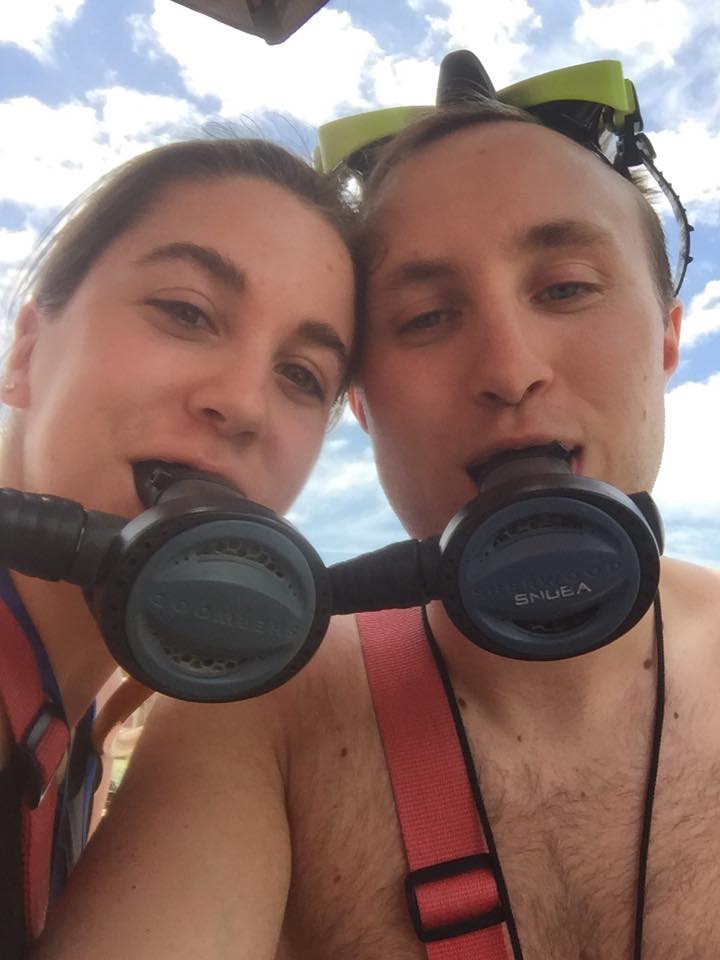 9 / 12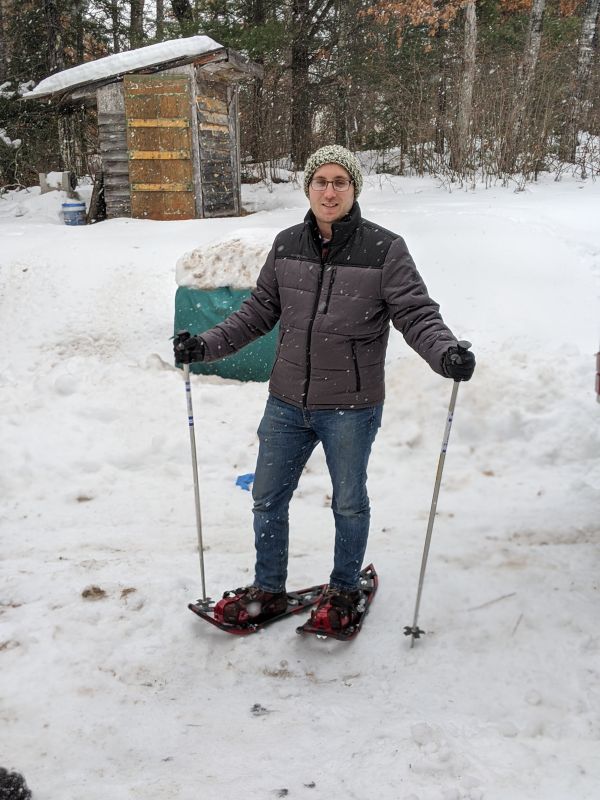 10 / 12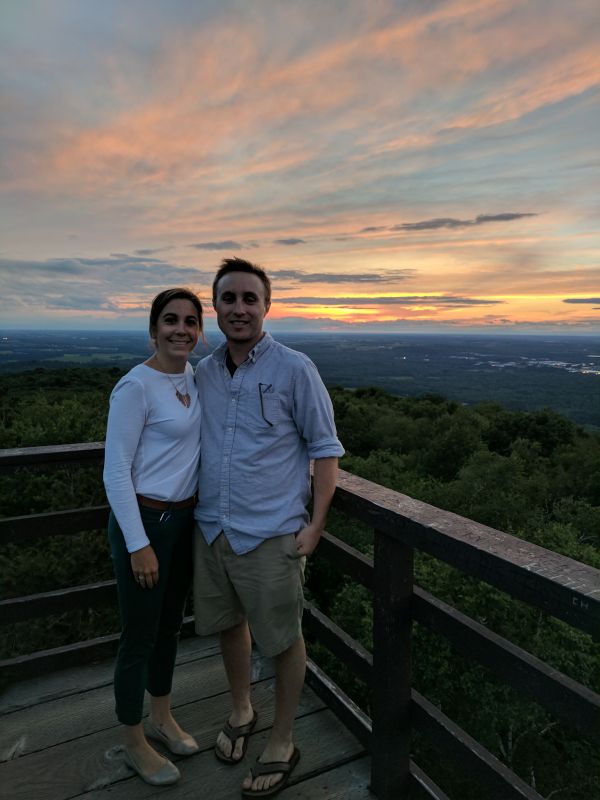 11 / 12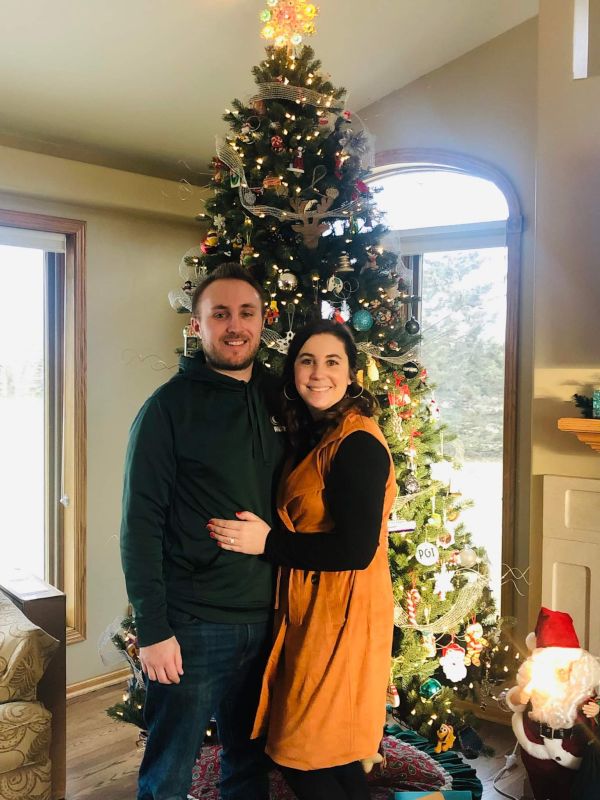 12 / 12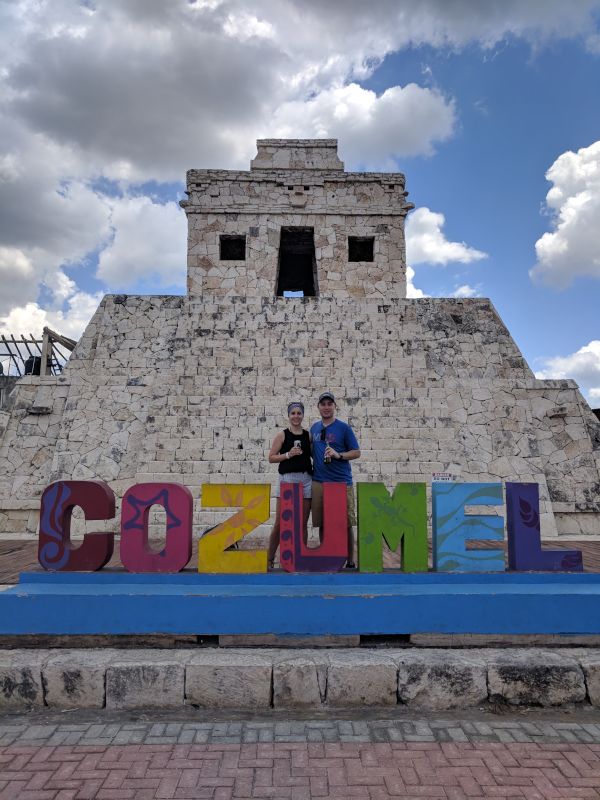 ❮
❯
Our House and Neighborhood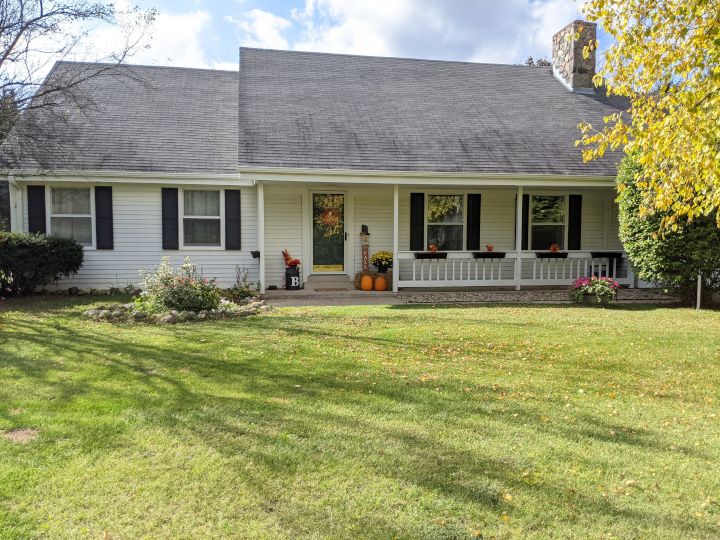 We bought a house together in 2019. It has been fun turning a house which has not been greatly cared for in the past into the cozy and inviting home that we had envisioned.
We are in suburban/rural Wisconsin so we have a decent sized 1.5 acre lot. Nicole has worked diligently on the gardening and decorating to really increase the home's curb appeal. Ryan has worked hard on removing trees, regrading lawn, installing exterior lighting, and re-finishing the gazebo to create an open and inviting space to host family and friends. Many nights we find ourselves grilling on the patio, or enjoying a crisp fall night with friends next to a campfire.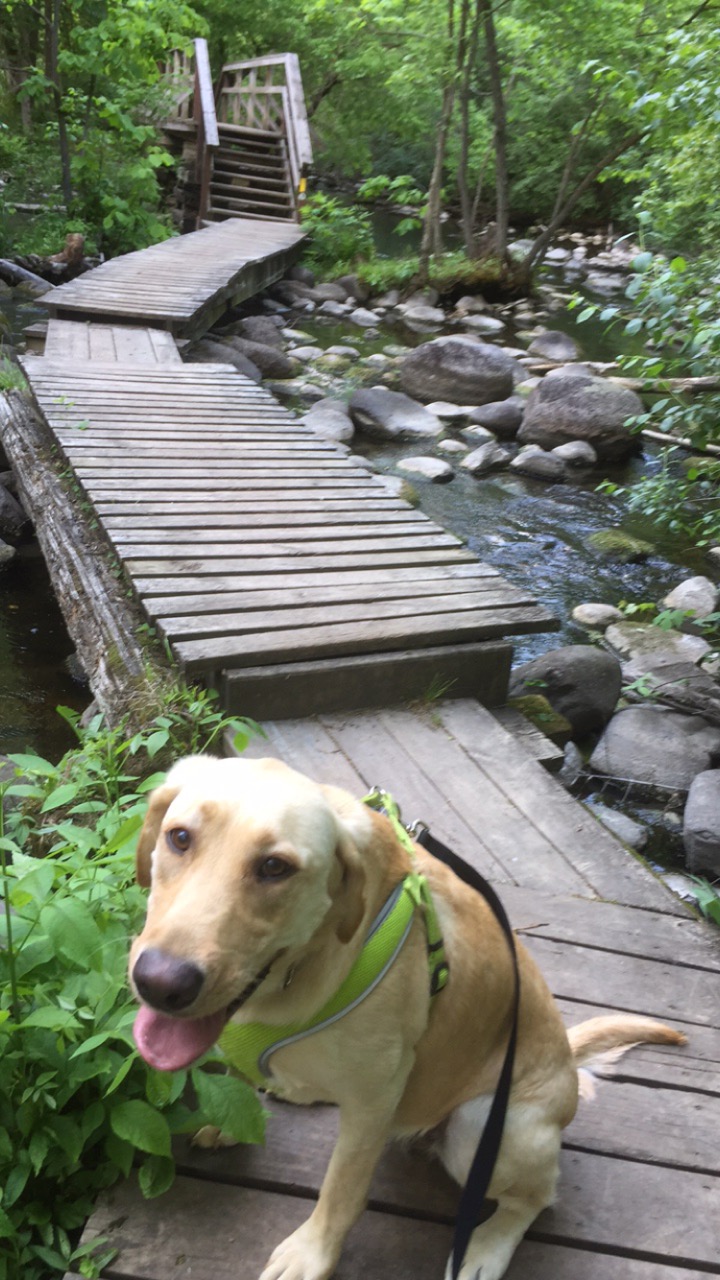 Inside we have 2.5 bath, 4 bedroom, a workshop, home gym area, and ~2500 sq/ft of living space. We love spending time in the living room in front of a warm fire while cooking a warm meal together in the kitchen.
Our neighborhood was established in the 1970s and is a good mix of original residents who are retired, and second/third owners who are younger with school-aged children. We are located on a quiet street so traffic is minimal and there are always neighbors walking dogs or jogging to say hello to as they pass by. Our area is surrounded by state forests, lakes, schools, and community parks - plenty of options for pastimes and hobbies.
Our Extended Families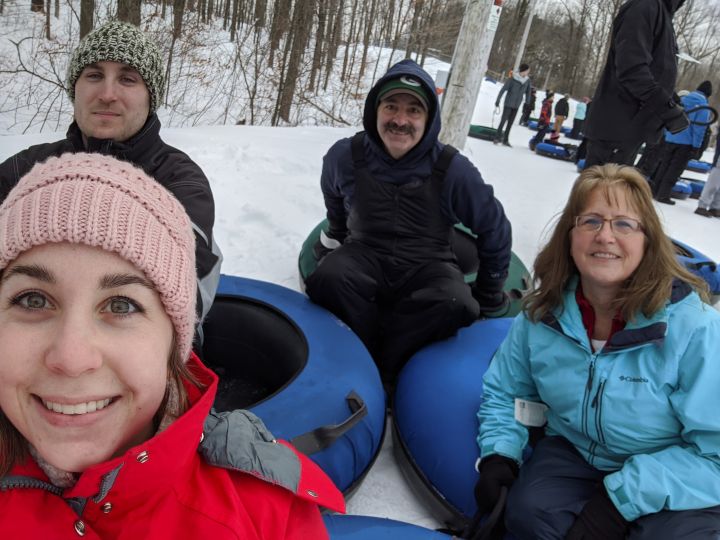 Ryan's parents are married, and he has a brother who is married with kids.
Ryan has fond memories spending time at their family cabin, trick-or-treating with cousins, learning life-skills with dad, and adventures with mom during summer.
His parents live nearby in the same house that he grew up in, and the whole family gathers frequently for dinners, anniversaries, and birthdays. Working with his dad and brother offers lots of flexibility during the adoption process. Ryan's mom looks forward to babysitting some days while we are working.
Nicole's parents are married, and she has a brother who is married with a child.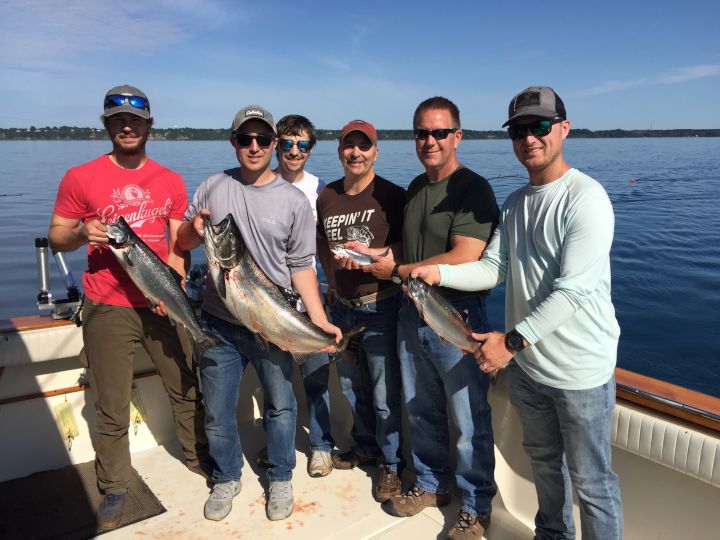 Nicole is part of a close-knit family. She has a large extended family with 32 cousins on 1 side alone! Needless to say, childhood was filled with fun times! Family was always important.
Nicole's dad raised her to be a resilient and independent woman, which is seen in her admiration of him today. Nicole's mom is extremely important in her life - being supportive of her emotionally, especially when it comes to adoption. Her parents still live in her childhood home, but Nicole moved roughly 3 hours away for work and to start a family with Ryan. We make sure to visit often - for holidays, and random fun weekends for fishing or quality time.
We have an extremely supportive family, especially as we begin this process. We know that your child will have a fun, exciting, supportive, and loving childhood, just as we both did.
From Us to You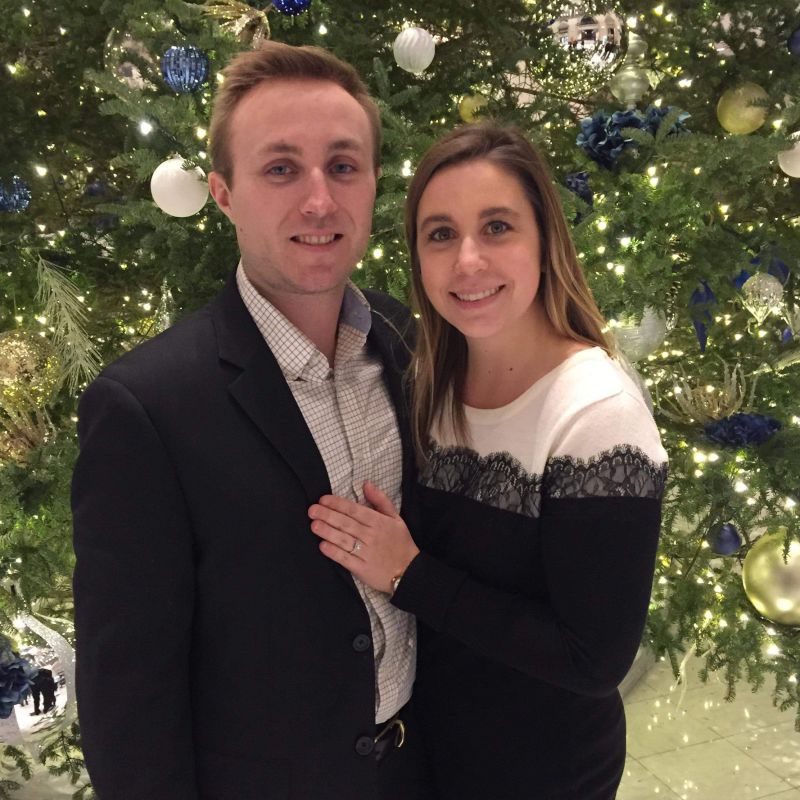 Hello there. How are you? How is your heart? We cannot express enough gratitude toward you for taking the time to read our letter. There are probably worries and insecurities you are having right now, and we want to validate that. We cannot imagine the amount of weight you are feeling, and we are proud of you for considering adoption. Being a parent, in whatever form, will bring a bundle of emotions, and it's important to allow ourselves to feel them without judgement. We hope to provide you with assurance, support, and answer questions you may have about considering the adoption process, including: "why chose us?"
We are looking to become first-time parents with a hope to have more children through adoption in years to come. We have a large private backyard, where we hope to build a swing set and host gatherings with family and friends. We live in a quiet neighborhood with young children riding their bikes, playing at the park, and exploring the outdoors. We live just up the road from an elementary school and have multiple parks and hiking trails around the area. No matter the weather, we are always up for an adventure. Some spring and summer activities we enjoy are hiking, kayaking, going to the cabin and water skiing, riding on the pontoon, and simply floating in the water. We also go fishing all year round! Nicole's family likes to take part in ice fishing jamborees, which allows for all the aunts, uncles, and cousins to gather and make memories. Ryan and Nicole both enjoy hunting in the fall. Ryan takes part in leagues at a local sportsman's club with his father, brother, and family friends. We frequently go to Ryan's parent's house for dinner and celebrations, as they only live about 25 minutes away. Ryan's brother, sister-in-law, and their one-year-old son will also join. Nicole's parents, brother, sister-in-law, and nephew live about two and a half hours away. We travel to see them at least one a month and will celebrate holidays and birthdays together as family time is important to us.
Ryan works an industrial job with family, while Nicole works in mental and behavioral health. On a typical day Ryan gets home from work first and will start dinner; he knows the perfect combinations for seasoning anything! We will eat dinner together and clean up the dishes afterwards. Cooking together is one of our favorite past times, along with the outdoor adventures and watching television or playing card games. In fall, Nicole picks up her knitting loom and likes to make hats for friends and family, while Ryan is in the workshop constructing or finishing projects he is working on.
Our faith is very important to us. We attend church services on Sundays at the same church where we were married just over two years ago. If we are away for the weekend, we will watch services online. We have been in close communication with our pastors and continue to pray for God's will regarding adoption. Throughout our marriage we have grown to be patient; we do not want something if it is not in God's plans for us. That's tough, but it's the truth.
You might be asking, "How am I going to be a part of this child's life? Will they even know me? Will they forget about me?" We want you to be a part of their life as well as ours. We are open to phone calls, emails, and texts to share photos and videos. Additionally, we are willing to make arrangements to meet in person occasionally if you desire.
We hope to provide a child with unconditional love, financial and emotional support, encouragement, and opportunities to explore themselves, and the world, to grow into who they are meant to be. And for you, we hope to be a part of your family in a way as well. We want to be a resource to you and support you in any ways we can.
Thank you for your time and consideration! We are praying for you and for the respectable decisions you will be making.
With kindness and respect,
Ryan & Nicole
Favorites
Actor
Will Ferrell
Ryan Reynolds
Actress
Frances McDormand
Anne Hathaway
Candy Bar
Payday
Reese's Peanut Butter Cup
Childhood Memory
Road Trips to the Cabin
Reading "Little Cottontail" with my mom and dad before bedtime
Childhood Toy
Hot Wheels
Barbie camper van
Children's Book
Little Cottontail
Dessert
Hello Dolly Bars
Brownie Ice Cream Sundae
Disney Movie
Toy Story
The Princess Diaries
Dream Job
Writing greeting cards for Hallmark
Dream Vacation
Mediterranean Cruise
Italy
Family Activity
Camping
Camping
Flower / Plant
Yellow Rose
Form of Exercise
Weight training
Mini Trampoline
Hobby
Water Sports (skiing, wake boarding)
Knitting hats
Holiday
New Years or Independence Day
Christmas
Holiday Song
Feliz Navidad
Holiday Tradition
4th of July boat parade
Saying what we are thankful for around the Thanksgiving dinner table
Ice Cream
Eggnog Shakes
Cookie Dough
Leisure Activity
Grilling on the patio, or relax in hammock
Hiking with our dog
Memory with Spouse
Dance competition on our first cruise together
Our wedding day
Movie
Skyfall
Remember the Titans
Movie Munchie
Rasinettes
Cookie Dough Bites
Musical Group
Tom Petty
1D
Nursery Rhyme
Itsy Bitsy Spider
Olympic Event
Hockey
Gymnastics or Figure Skating
Quality about my Spouse
Her genuine care for & interest in others
Dedication
Restaurant
Any place with a good fish fry
Sandwich
PoBoy or French Dip
Peanut Butter and Banana
Scripture
James 1:17-26
1 Corinthians 2:9
Shopping Store
Fleet Farm
Target
Sport to Watch
Football
Hockey
Sports Star
Giannis Antetokounmpo
Subject in School
History/Social Studies
Science
Thing to Cook
Fresh caught salmon/trout on the grill
Soup
Tradition
Annual Christmas shopping with my mom and grandmother
TV Show
Always Sunny in Philadelphia
Anything medical related
TV Show Character
Hank Hill - from King of the Hill
Vacation Spot
Cabin on a Lake