1-800-ADOPTION
Thank you for viewing our profile
If you would like to learn more about us, please call 1-800-ADOPTION (2367846), fill out the form at the bottom of our on-line profile page, or email us at bp_information@americanadoptions.com.
To revisit our on-line profile page and view our profile video at American Adoptions, simply use your mobile phone to scan the QR code on the right. We are looking forward to hearing from you!
Eddie & Amanda
We hope that by reading our profile you gain a sense of peace and confidence in the individuals that we are and the parents that we would be for your child. We are excited and ready to share our love and lives with a child through adoption. Thank you for considering us.
About Us
Job
Senior Finance Manager
Physical Therapist
Education
Bachelor's Degree in Business & Accounting
Doctorate of Physical Therapy
Relationship
Legally Married
Our Lifestyle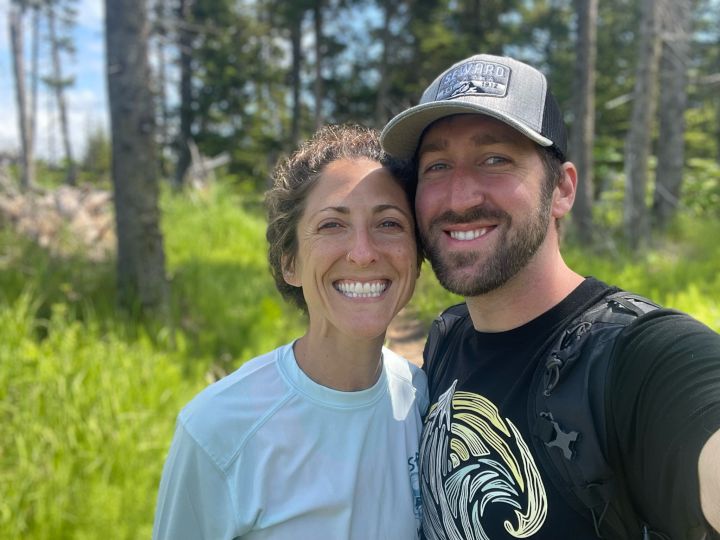 Our lifestyle is both active and relaxed. We love spending time with one another and our family and friends. We see the importance of spending time outside. Amanda's previous career was in wildlife biology, researching sea turtles in Florida and badgers in Wisconsin, giving her a strong appreciation for God's creation. As a couple we see value in learning and exploring the outdoor world. We hike a lot with our dog on the nearby trails in our county. We love traveling to new places, whether it's camping trips in Michigan or flying to Alaska. There are so many novel experiences we are looking forward to sharing with a child.
We have a great work-life balance that allows us to be successful in our careers and have time to enjoy our hobbies, home, and community. Outside of work, Eddie runs daily through the neighborhood and Amanda bikes and is working towards her Pilates Certification. We love watching movies on the weekend evenings, typically adventure or comedies since Amanda can't handle suspense or scary. Making dinner together is often a part of our daily routine; homemade pizza or tacos are a few of our favorites. Sharing our love of food and hosting, we love having our family and friends over for dinner or brunch. In our community we are active in our church; we attend services weekly and partake in bible studies. We strive to incorporate our faith into our daily lives, and it is what shapes our lifestyle.
Qualities We Love, Admire and Respect in Each Other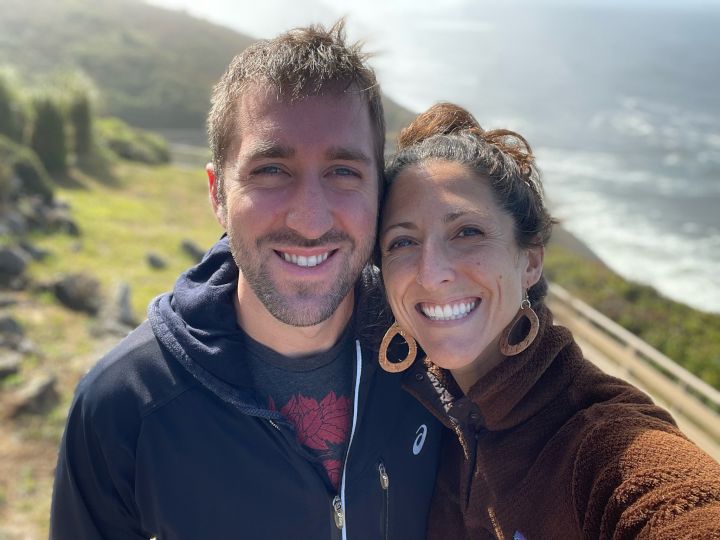 Eddie About Amanda: I am very proud to say that I married my best friend and being able to experience life with her has been such a blessing that words cannot truly describe. Amanda is the most loving person that I ever met, and her commitment to helping others inspires me every day to be a better person. Whether its her role as a physical therapist or her volunteer work, she puts her full heart into helping others. Amanda loves adventure, and her enthusiasm for discovery is contagious, which has helped me overcome fears that I never thought I could accomplish (including literally climbing a mountain). I love her outlook on life, and I know she will be an amazing mother.
Amanda About Eddie: Eddie is my best friend, my husband, and a person I deeply respect and admire. He is incredibly loving, joyful, and hard working. He carries himself with a sense of calmness and peace that immediately brings warmth and comfort to those around him. Humor is a characteristic that he shows often; he has a way with humor to quickly change any hard day into good and any sad moment into a brighter one. He is a leader who is both humble and selfless. I am beyond wow'd that a person like him exists. We have so much fun with one another. A child will be immensely blessed to have him for a father.
Cultural Diversity
As a couple we love to learn and grow. As a family someday, we see the importance of listening, learning, and growing together. We know raising a child takes more than love. Embracing difference whether culturally or racially will be a part of that. We are active in a diverse church and a part of a supportive adoption and foster care ministry team. Amanda was a youth leader for five years at our church and loved doing life with students from many diverse backgrounds. Our church, our nearby city, and connections provide resources for a child to embrace their culture. We also have a circle of friends that represent unique cultural and racial backgrounds who are all very supportive and excited to love a precious child. We are all overjoyed to welcome a child and walk with this child as they grow into an adult.
Photos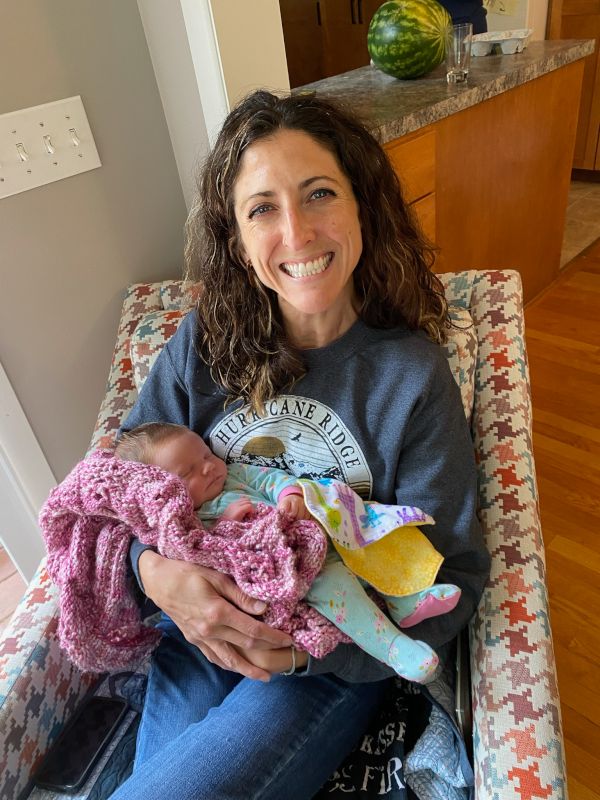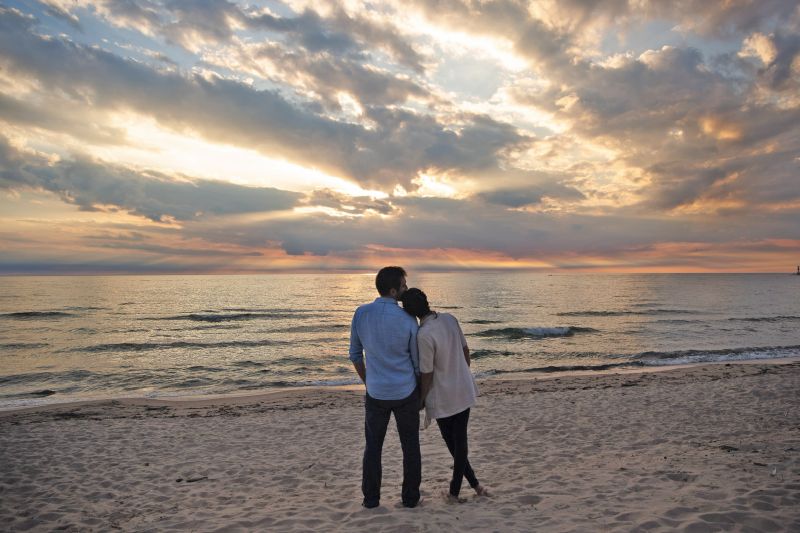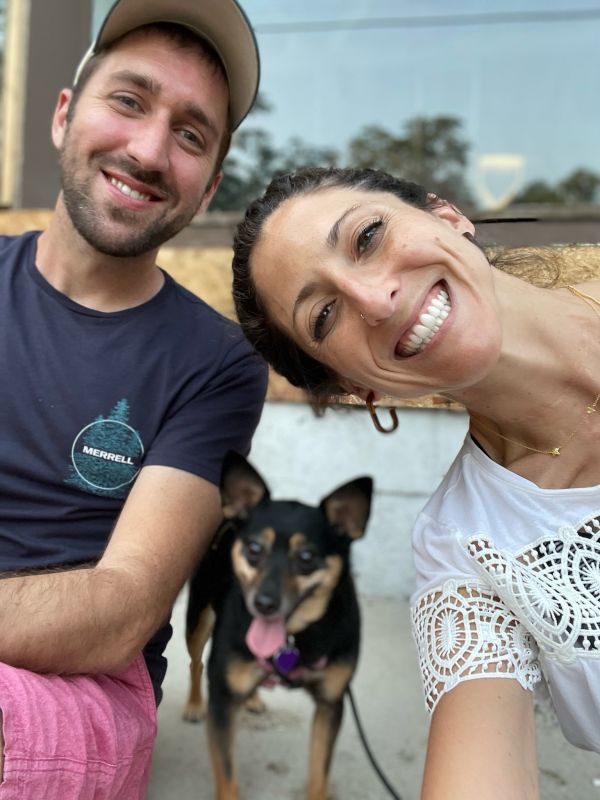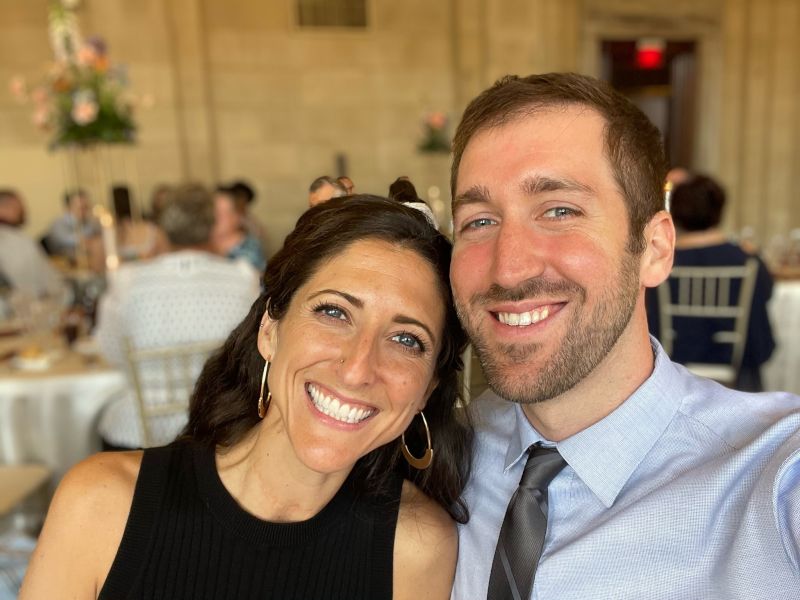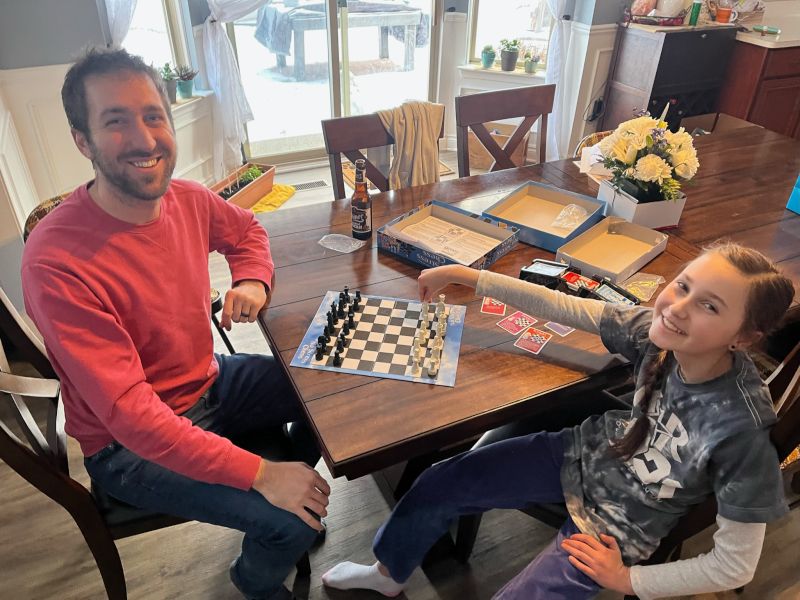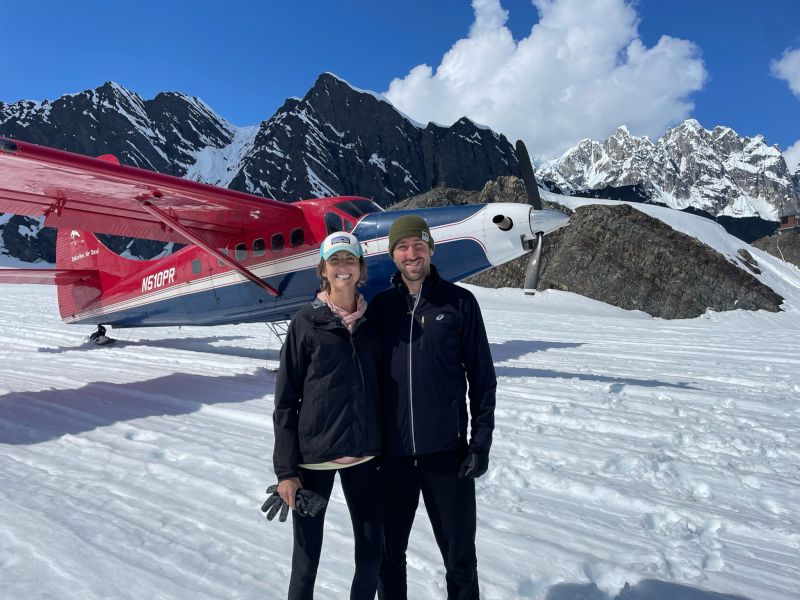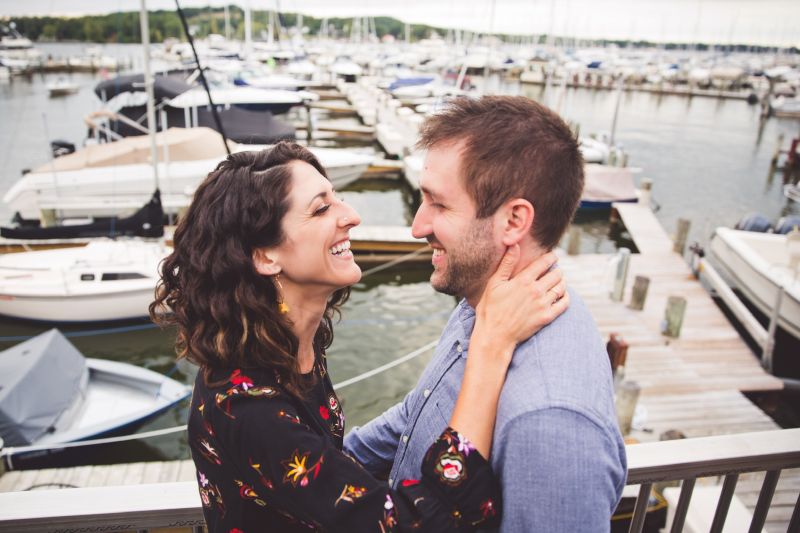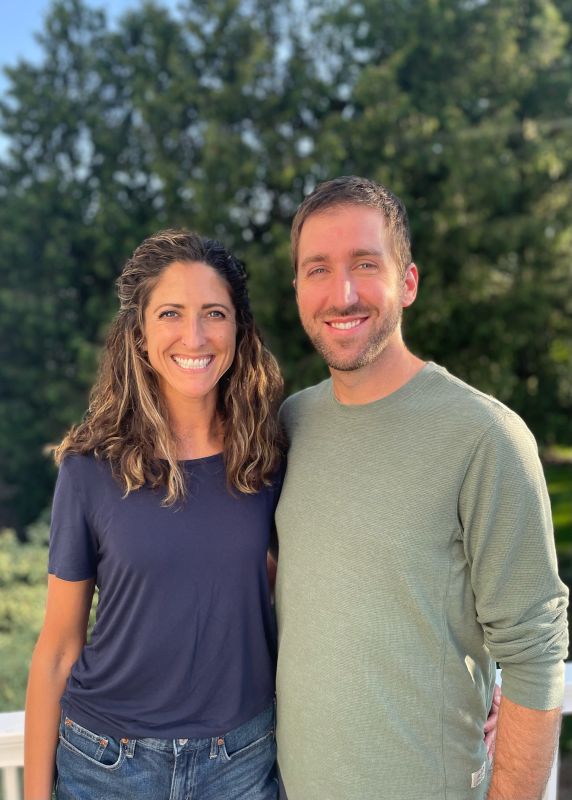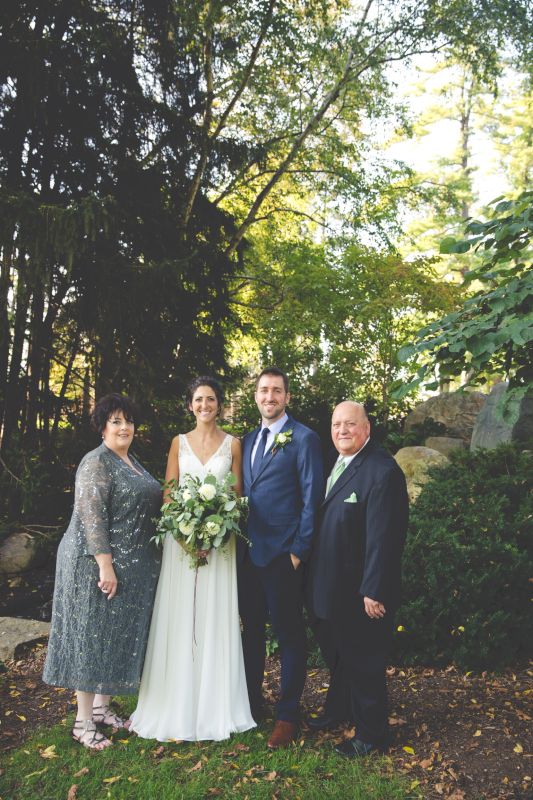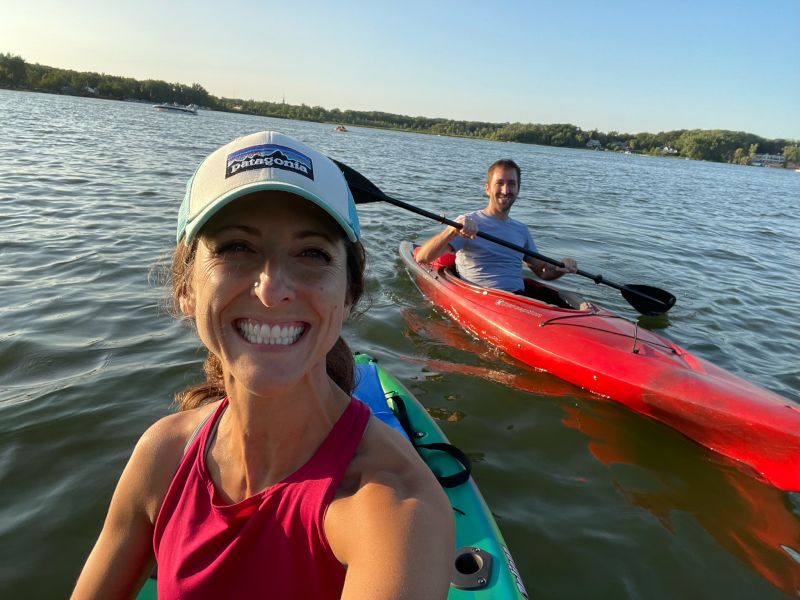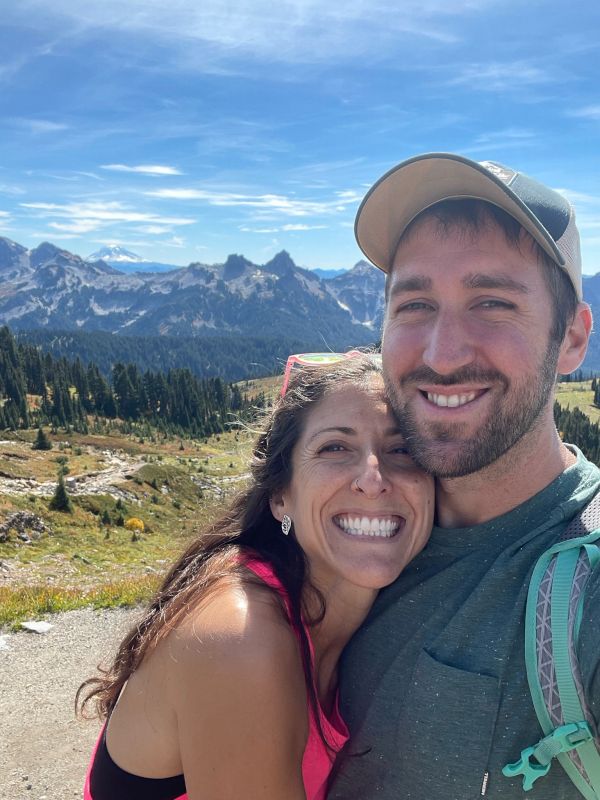 ×
1 / 12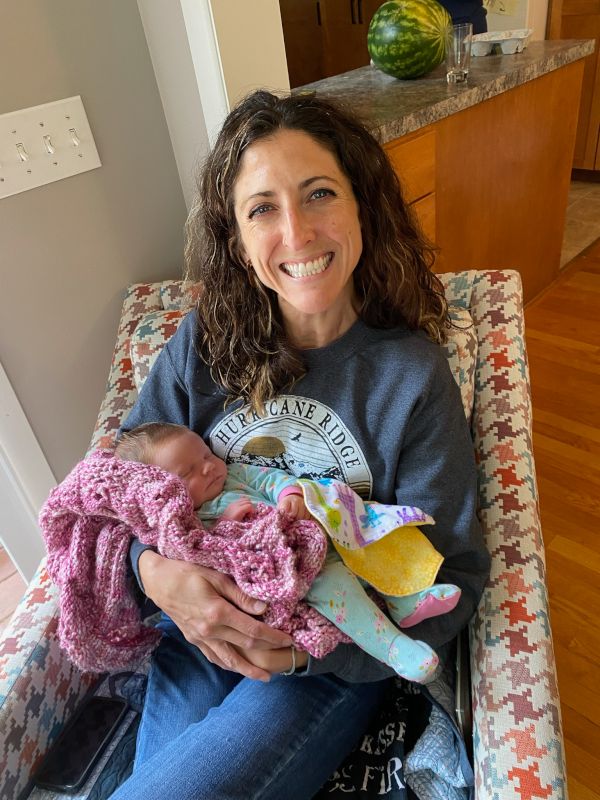 2 / 12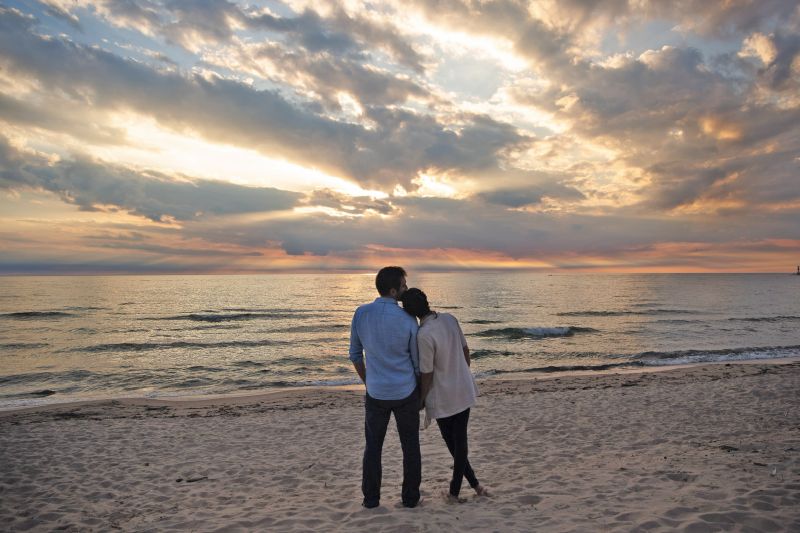 3 / 12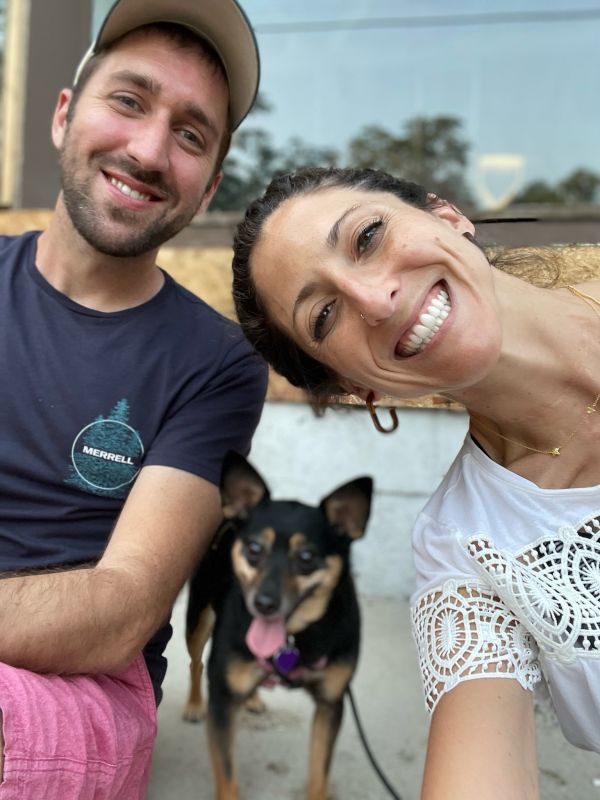 4 / 12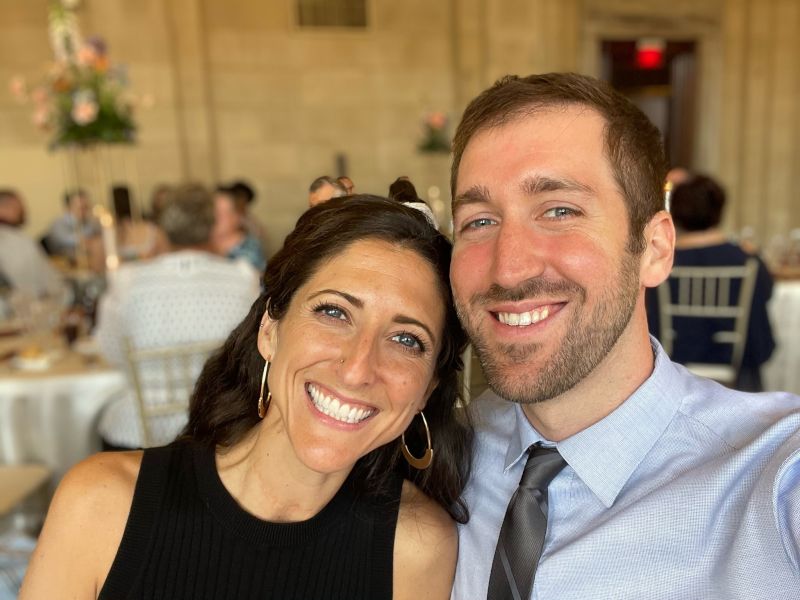 5 / 12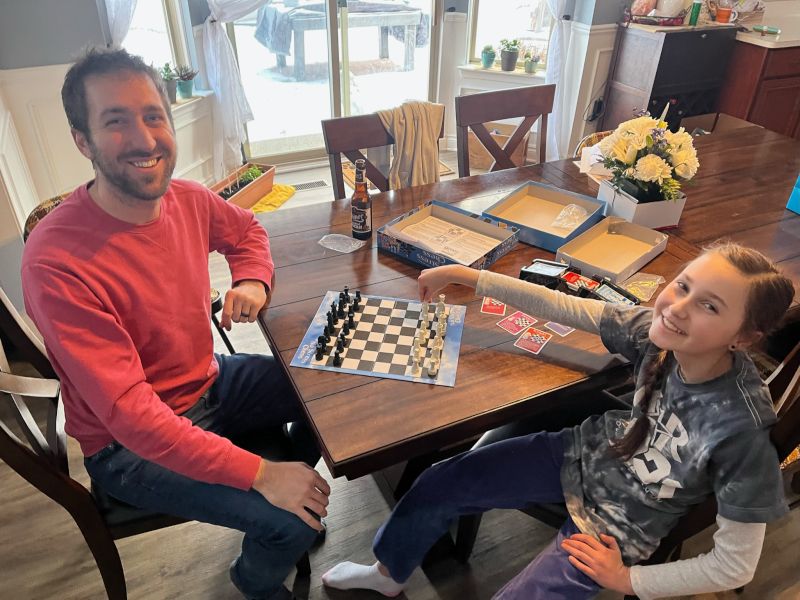 6 / 12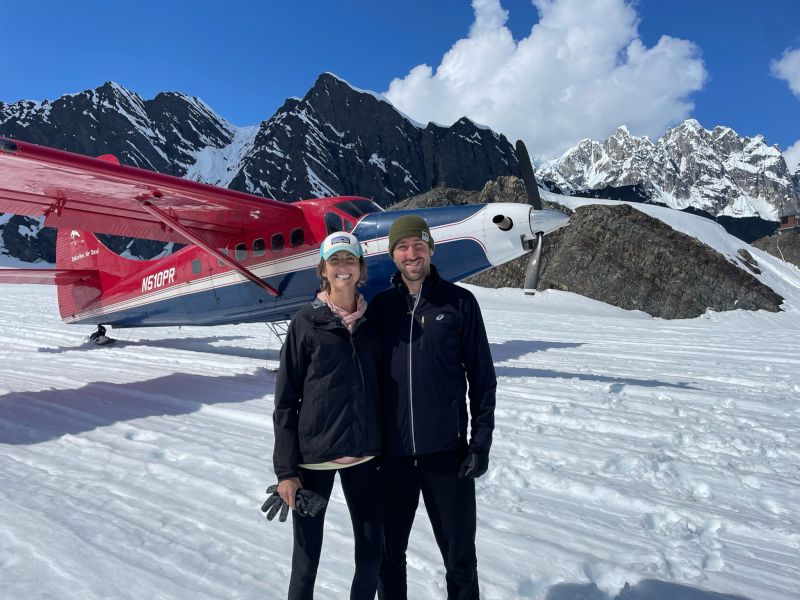 7 / 12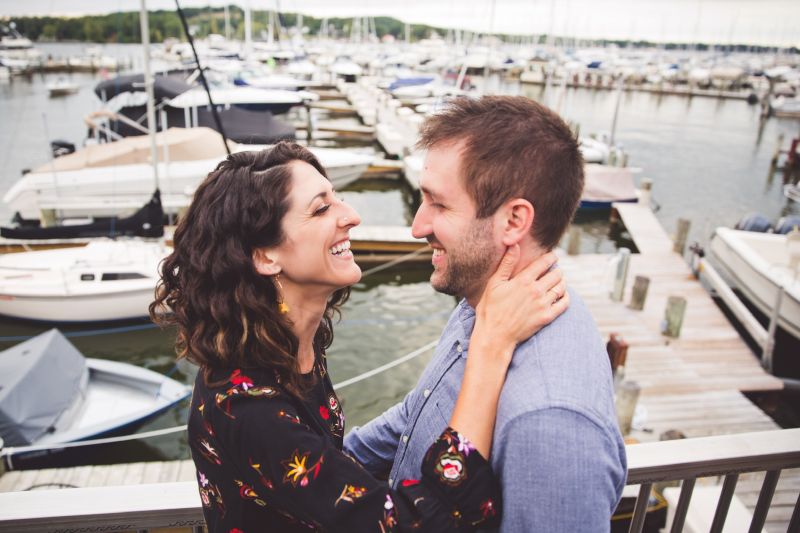 8 / 12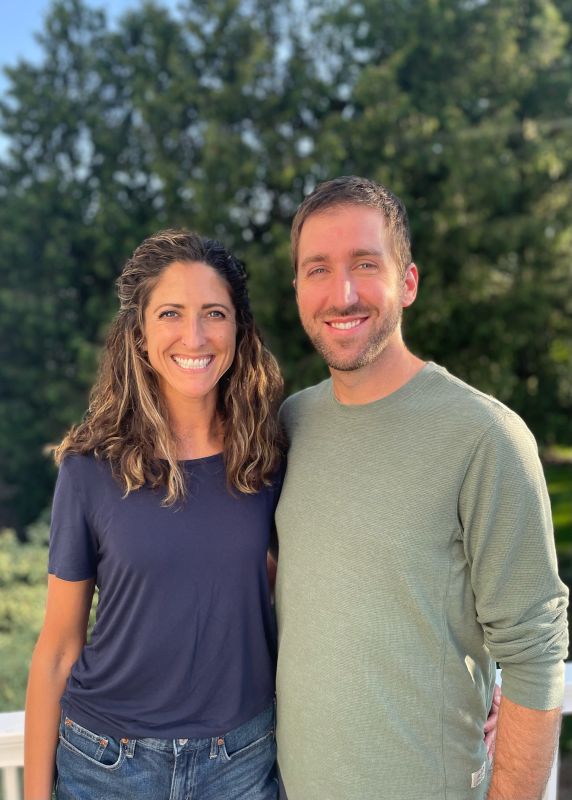 9 / 12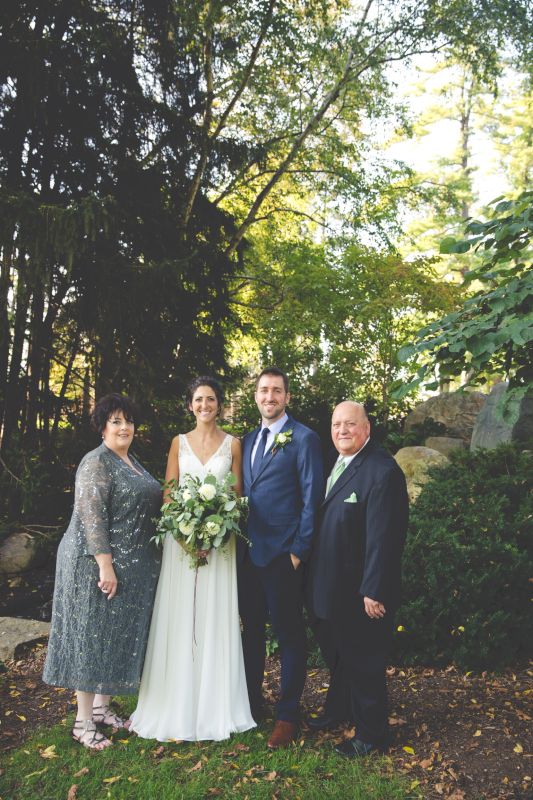 10 / 12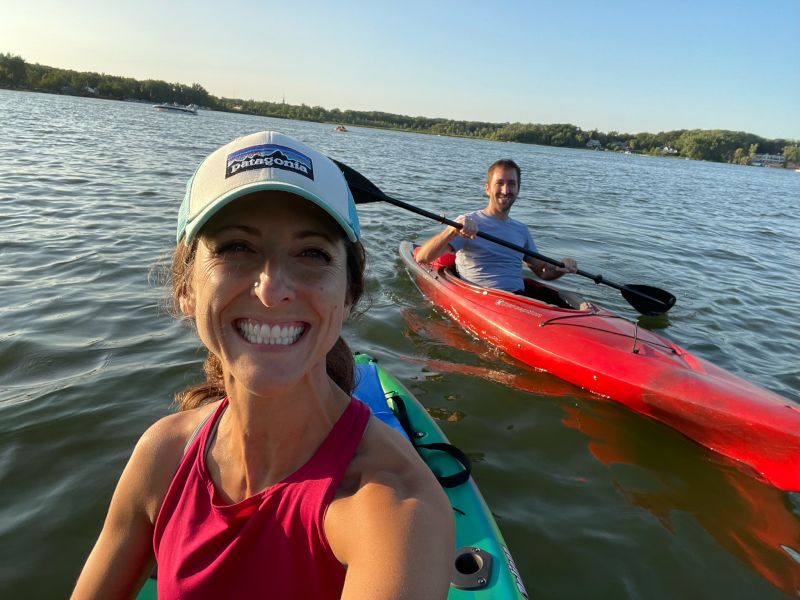 11 / 12
12 / 12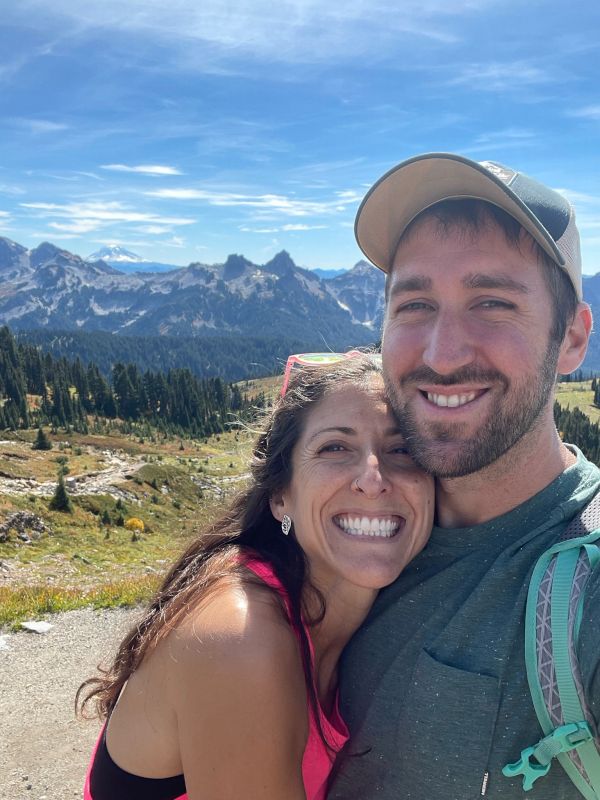 ❮
❯
Our House and Neighborhood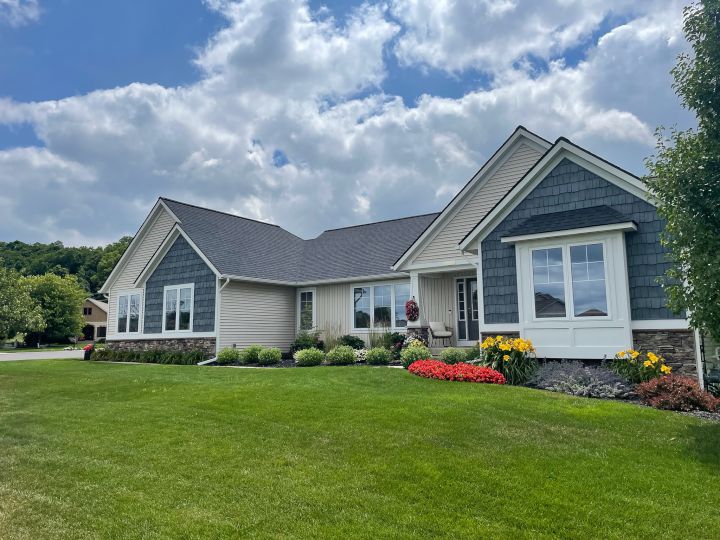 We love our neighborhood, a peaceful yet active community full of families in a great school district. There are always kids outside riding bikes, playing catch or basketball and families taking dogs for walks. Right in our neighborhood is an all-sports lake that is very active with families no matter the season and offers a refuge for wildlife. We love kayaking on the lake and hanging out at its beach with our neighbors. From joining neighbors sitting around a bon fire, listening to live music on the lake, and celebrating with summer BBQs, we have fun doing life together. We live on a cul-de-sac which makes it an even more unique, close-knit community. We are excited for a child to feel supported and loved by this neighborhood and be surrounded by many kids to play with!
Our house is a 4-bedroom, 3-bathroom home with plenty of open space for kids to play. It's been a great home for hosting friends and family. We love our park-like backyard with flowering trees, and large grassy area for playing games. There is a nice hill in our neighbor's backyard that many kids use to sled down in the winter.
Just outside our community is the city of Grand Rapids where we both work and attend church. The city is full of cultural experiences, resources, and events that we look forward to sharing with a child. We are also 30 minutes from the beautiful beaches of Lake Michigan, which we visit often.
Our Extended Families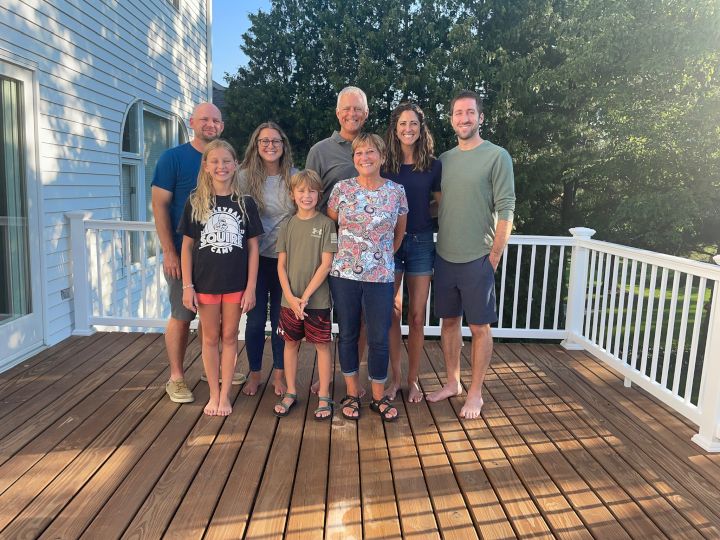 We are so blessed by our family (including our little chihuahua!). Amanda's parents and older sister (and family) live within 10 minutes of our home, so we see one another often! Just last weekend, all came over for lunch and we shared many laughs and plenty of food. After lunch Eddie was found busy playing Star Wars with our nephew and brother-in-law, while Amanda chatted with her niece about middle school. We enjoy being together! During the summer months, weekends are spent altogether at Amanda's parents' cottage on Lake Michigan. Every 4th of July we celebrate with Amanda's extended family watching fireworks off the lighthouse pier. It is such a special time.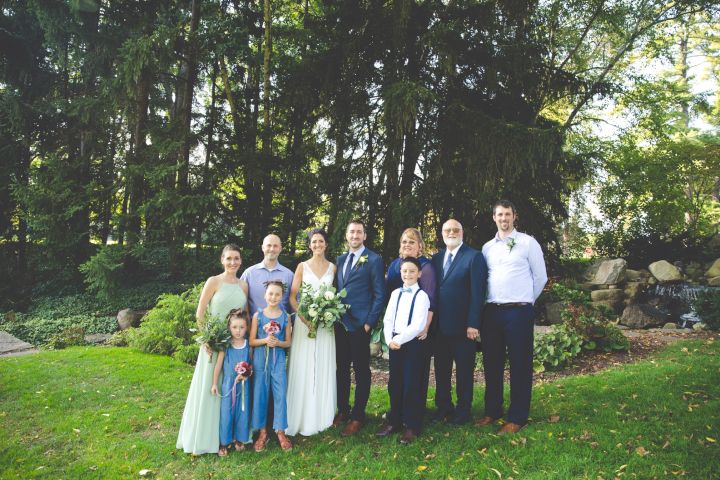 Since Eddie's parents are only 20 minutes away, we get to see them often as well! We have a tradition of going out to dinner every birthday and Eddie's mother sends us a card for every holiday and brings us cookies. They are wonderful parents and always eager to help with house projects! Eddie's older sister (and family) live on the other side of Michigan; we visit multiple times every year to watch baseball games and celebrate birthdays. Eddie's father and stepmother live in South Carolina and we enjoy visiting them. Eddie's stepmother is an adoptee, and she has shared her wisdom with us as an adult adoptee which we are grateful for!
All members of our family are very supportive of us and look forward to welcoming a child into our lives!
From Us to You
We understand that this must be a very hard decision that you are making in your life. Even though we are not going through the same journey, we empathize with you and want to partner with you on this journey. We are so humbled by your strength. When Amanda was 18 years old, she was made aware that she would not be able to have a biological child. Fast forward to 2017 when she met Eddie and conversations about adoption were had after a few months of dating. Now being married almost 3 years, we, together, are very grateful to be writing you in hopes that we can be the support you and your child are looking for and need. We know for a fact that adoption is the path in which we want to grow our family.
We feel that we will be great parents. We are blessed to be best friends and love spending time together. Not only do we enjoy doing the fun parts of life together, we do well working together as a team when life gets hard. We motivate each other, pray for one another, and lift one another up daily. When life gets busy, we take care of one another to make sure the other's passions and hobbies are still supported and rest is found. With the foundation that we have in marriage, we are positive that we can support and raise a child well.
Amanda works as an outpatient Physical Therapist with a specialty in women's health and enjoys connecting with her patients and helping them get back on their feet. She has a gift of making people around her feel loved and cared for. She works close to home and plans to reduce hours to two days a week once an adoption opportunity occurs in order to care for the child. Amanda is very excited to be a mom and to share her love for exploring, nature and animals, and learning.
Eddie works as a finance manager at a local business and loves problem solving with his co-workers. He works from home two days a week and in the nearby office the other three days. He appreciates the flexibility he has with time management during his workday which will be beneficial when raising a child. Eddie has loved watching his nieces and nephews grow; he really looks forward to being a dad someday! He can't wait to be a supportive dad and be present in every step of the child's life.
We both come from wonderful families and are thankful for our childhood memories and the way our parents raised us and cared for us. Still to this day, our families are very supportive of one another. This child will be welcomed with open arms and given so much love by all. We are ready to be parents and share every part of our lives with a child.
We are willing to share emails, photos, text messages, phone calls with you. Depending on what is best for all parents and child, we would like to be open to future visits outside the single visit that American Adoption requires. Ideally, we want you to be a part of this child's life in some way as we know this is so important for him/her! Thank you for taking time to read our profile. We hope and pray that your decision brings you peace.
Eddie & Amanda
Favorites
Actor
Tom Hanks
Chris Pratt
Actress
Natalie Portman
Sandra Bullock
Author
J. R. R. Tolkien
C.S Lewis
Book
Harry Potter & the Goblet of Fire
The Giver
Cartoon
Batman: The Animated Series
Doug
Childhood Memory
Yellowstone National Park trip with family
My dad reading me Chronicles of Narnia as a kid/telling stories of his childhood
Childhood Toy
Nintendo 64 Gaming System
American Girl Doll
Children's Book
Goofy's Big Race
The Rainbow Fish
City
Bar Harbor, Maine
Portland, Maine
Classic Movie
Indiana Jones & the Last Crusade
You've Got Mail
Day of Week
Saturday
Wednesday
Dessert
Ice Cream
Bananna Pudding
Disney Movie
Hercules
Aladdin
Dream Car
1981 DeLorean from "Back to the Future"
Toyota 4Runner
Dream Job
Writer
Coffee Shop Owner
Dream Vacation
New Zealand to embrak on the Lord of the Rings travel tour
Greece
Family Activity
Beach time at the family cottage
Hiking
Flower / Plant
Redwood Tree
Butterfly Weed
Form of Exercise
Running
Pilates
Hobby
Running
Coffee Roasting
Holiday
Christmas
Christmas
Holiday Song
You're a Mean One, Mr. Grinch
Silent Night
Holiday Tradition
Annual Christmas hike with Amanda
Listening to the Amy Grant Tennessee Christmas Album while opening presents
Ice Cream
Cookie Dough
Mint Chocoloate Chip
Leisure Activity
Kayaking
Watching Netflix with Eddie after dinner before bed
Magazine
National Geographic
Outside Magazine
Memory with a Child
Watching 4th of July parade and fireworks with nieces and nephews
Taking my niece to the Beauty and the Beast play downtown Grand Rapids
Memory with Spouse
Hiking through Acadia National Park in Maine
Kayaking on Reeds Lake
Movie
Saving Private Ryan
You've Got Mail
Movie Munchie
Popcorn
Popcorn (buttered)
Movie Quote
The name's Bond. James Bond.
"Just keep swimming" - Finding Nemo
Movie Type
Thriller or Comedy
Romatic Comedy
Musical
Phantom of the Opera
Momma Mia
Musical Group
Queen
Michael Franti and the Spearheads
Nursery Rhyme
Itsy Bitsy Spider
Row Row Row Your Boat
Olympic Event
Hockey
Snowboard freestyle
Personal Hero
My Mom & Sister
My dad
Play
Hamlet
Joseph and the Amazing Technicolor Dreamcoat
Poet
Shel Silverstein
Maya Angelou
Quality about my Spouse
Her love for helping others
Humor
Quote
"You miss 100% of the shots you never take" - Wayne Gretzky
"This Grand Show" quote by John Muir
Restaurant
Big Bob's Pizza
Real Food Cafe; best pancakes in town!
Sandwich
Brisket
Cuban sandwhich
Scripture
1 Corinthians 13:4-8
Psalm 121
Song
Mr. Blue Sky by ELO
Amazing Grace
Sport to Play
Cross Country Running
Volleyball
Sport to Watch
Football
Tennis
Sports Star
Shaq
Roger Federer
Sports Team
Pittsburgh Steelers
Detroit Tigers
Subject in School
Creative Writing
Earth Science
Superhero
Batman
Wonder Woman
Thing to Cook
Breakfast Spread
Love cooking up italian dishes or creole dishes
Time of Day
Sunrise
Morning with coffee before leaving for work
Tradition
Exploring with Amanda a new national park annually
Having Sunday lunch with our family 1-2 times per month
TV Show
The Office
Jane the Virgin
TV Show Character
Leslie Knope from Parks & Recreation
Flash
Type of Music
Classic Rock
Alternative/Indie
Vacation Spot
Alaska
To our family's cottage on Lake Michigan in Holland
Video Game
Super Smash Bros
Rush on N64
Get in Touch
Provide more information, so American Adoptions can connect you with this family.
---