1-800-ADOPTION
Thank you for viewing our profile
If you would like to learn more about us, please call 1-800-ADOPTION (2367846), fill out the form at the bottom of our on-line profile page, or email us at bp_information@americanadoptions.com.
To revisit our on-line profile page and view our profile video at American Adoptions, simply use your mobile phone to scan the QR code on the right. We are looking forward to hearing from you!
Tom & Nicole
Thank you for taking the time to review our profile. We are extremely grateful that you are considering us as the adoptive family for your baby. We are a blended family of four with our two sons from Nicole's previous marriage. After years of failed fertility treatments, we are eager to share our love and adventures with a new child in our lives.
About Us
Job
Nuclear Engineer Supervisor
Professional Medical Coder
Education
Bachelor's Degree in Naval Architecture
Professional Training - Medical Coding
Relationship
Legally Married
Our Boys, Tristan & Teagan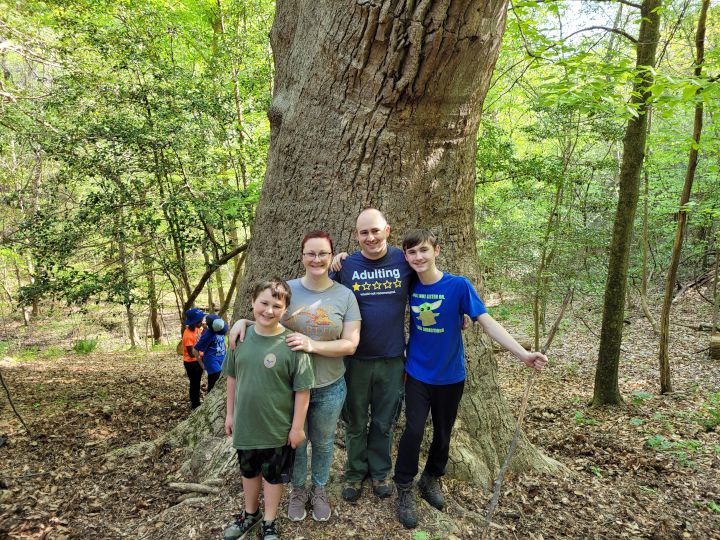 We have two boys from Nicole's previous marriage. Tristan is 15 and Teagan is 10. Our boys live primarily with us, only spending every other weekend and holiday with their father who lives about an hour away. From the moment Tom decided to be part of Nicole's life, he knew the boys came too. Tom became an instant daddy figure. He has bent over backwards and turned inside out to be there for the boys. He's never missed a practice, game, or camp out. There is nothing we wouldn't do to provide, protect, and help our children, and biology doesn't make family.
Tristan has ADHD and is on the autism spectrum, previously known as Asperger's. He's passionate about animals and has a sensitive heart. He wants everyone to just be kind, and love one another. He played soccer before the Covid lockdown and is trying to get back into playing. In the meantime, he loves reading and he's found a talent for drawing.
Teagan has a rare condition called Perthes in his right hip which blocks blood flow to the head of the femur, killing the bone. He was on crutches for 10 months, unable to run and play, and just be a kid. He has had two surgeries to aid appropriate healing, and is on the mend. He was finally released to be a kid again in February and he hasn't stopped running since. He is a sensitive soul, always wants to help, and loves cooking!
Our Leisure Time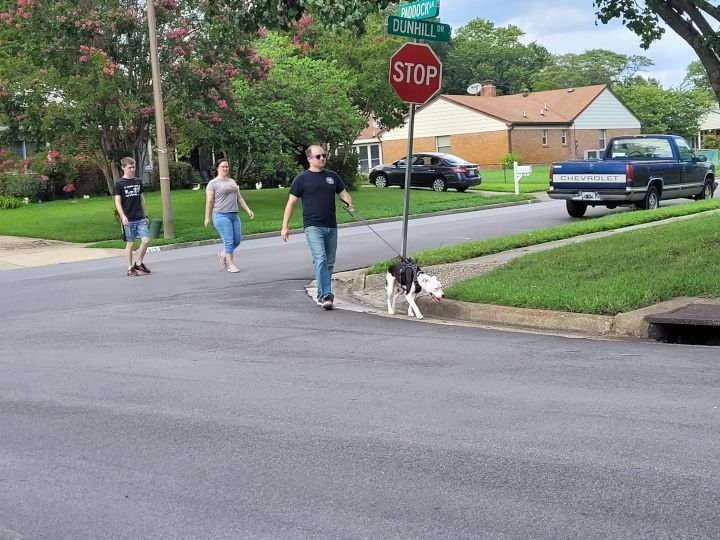 We spend as much of our leisure time together as possible as a family. Every evening we have dinner together. Even if we aren't eating at the table, we are still together. Sometimes we want to watch a movie or a new series while we eat. Teagan, our youngest, has a passion for cooking, so he often helps make dinner. We love finding new recipes to try. We often make little changes to make it our own.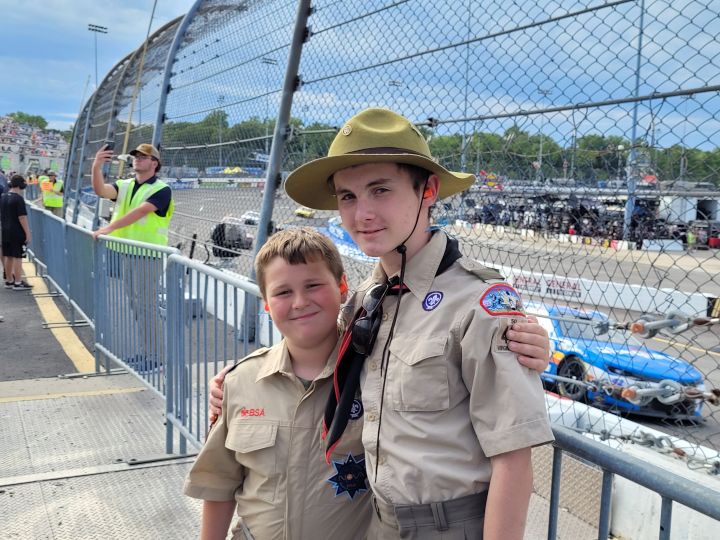 Both boys are in scouts. Nicole is a den leader in the Cub Scouts and Tom is an assistant scout leader. We love camping and volunteering with the scouts. We like going tent camping, cooking over a fire, and star gazing. Before the lockdown both boys and Tom played soccer. They are trying to get back to playing. Tom still plays sand soccer every summer in a national tournament.
We also enjoy watching hockey together and just relaxing watching movies. We love having family game night, playing board games and card games together as a family, and with other family and friends. We also have passes for the city rec center where we like to exercise and swim.
Adoption in Our Lives
We have a significant amount of experience from our families and friends, which include adopted persons and parents who have adopted. We have learned a lot about what it is like being adopted, finding out, and the thoughts and questions an adopted child has from our friends. We chose this agency because a friends referral who used them for the adoption of her 2nd child. Her family has been an inspiration for us.
Tom met a few friends in college who were adopted internationally. We remain close friends with them, and look to them for help through this process from their perspective.
Nicole has a longtime family friend who has adopted many children both domestically and internationally. She also has an aunt who has also adopted a number of children. She has four adopted cousins. Nicole also has a friend who was adopted.
Photos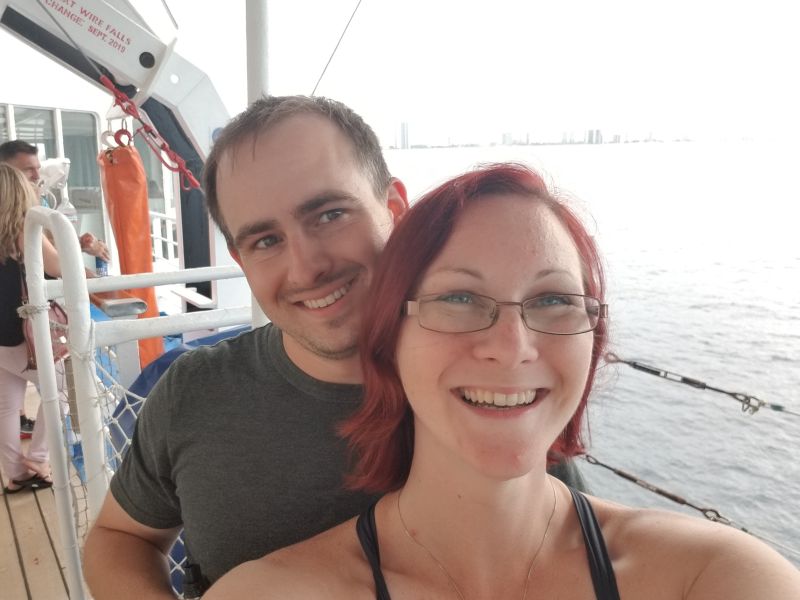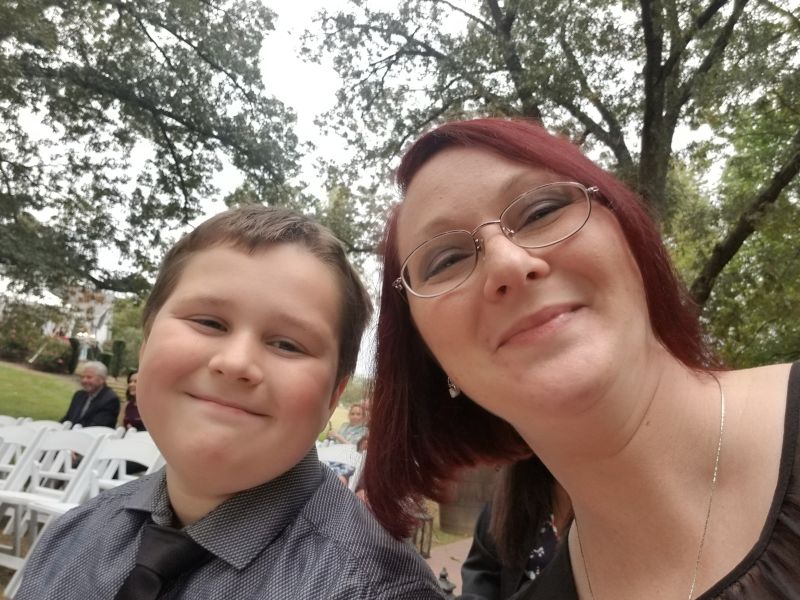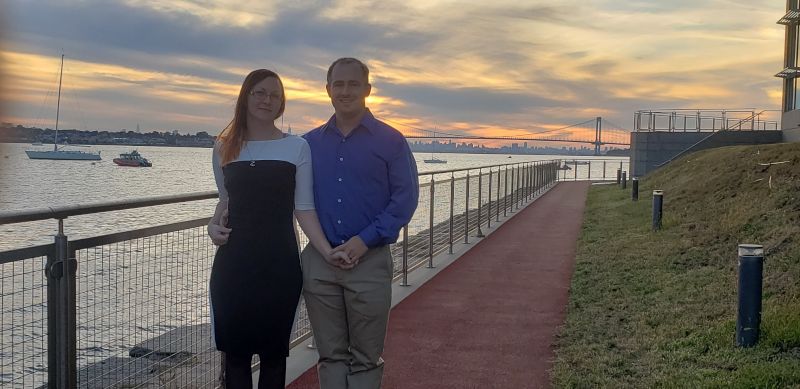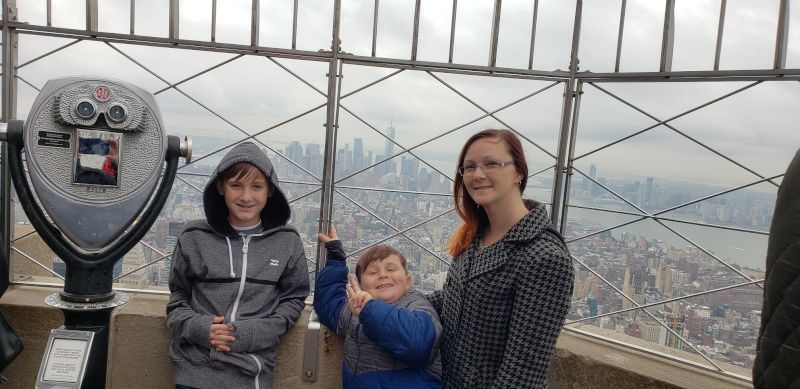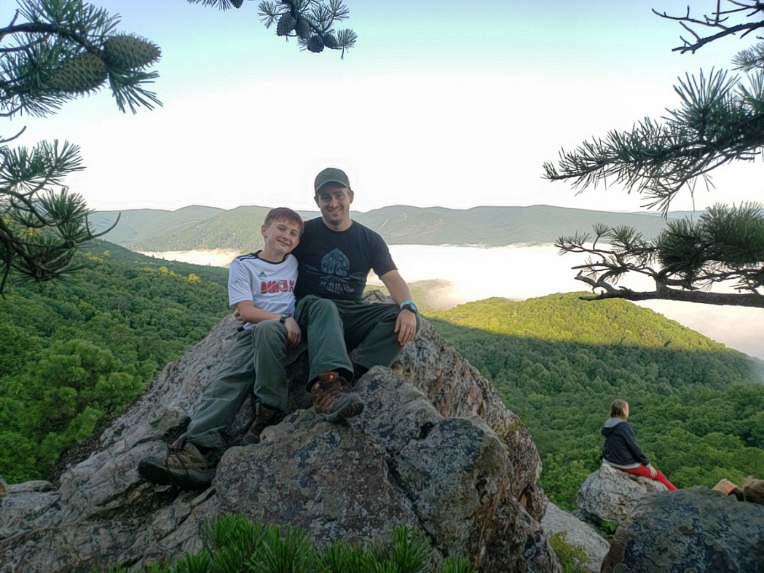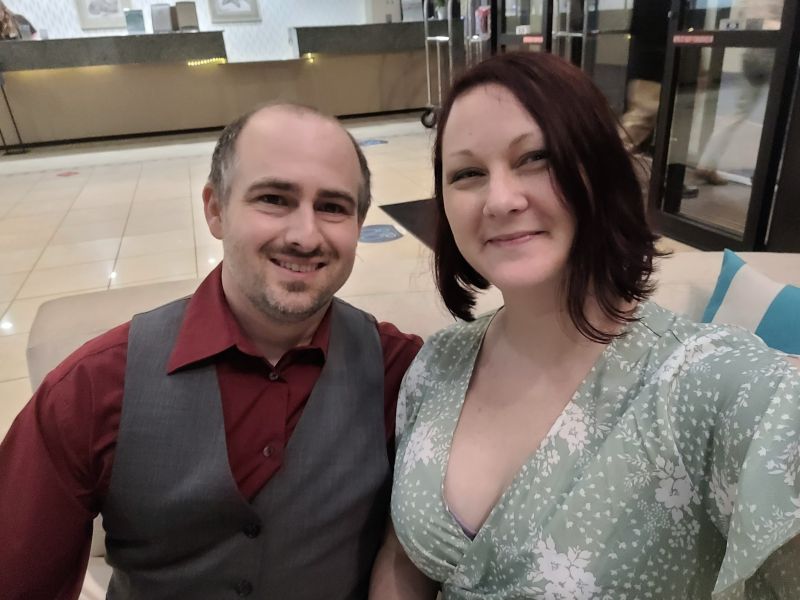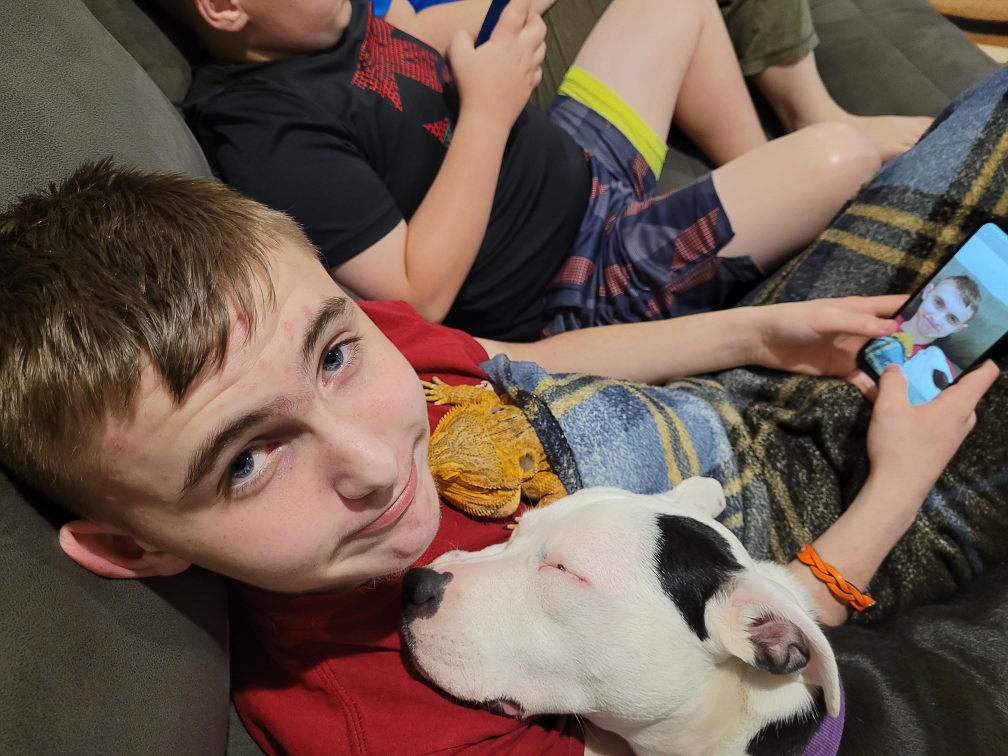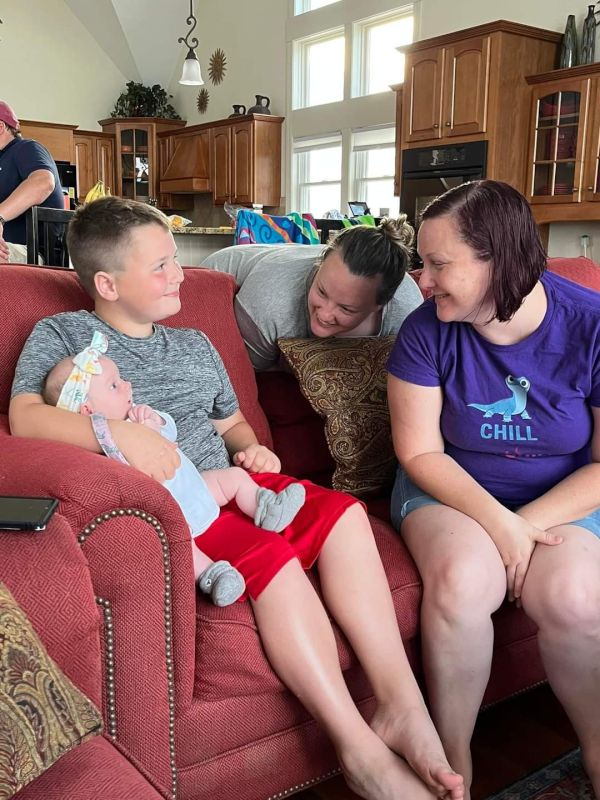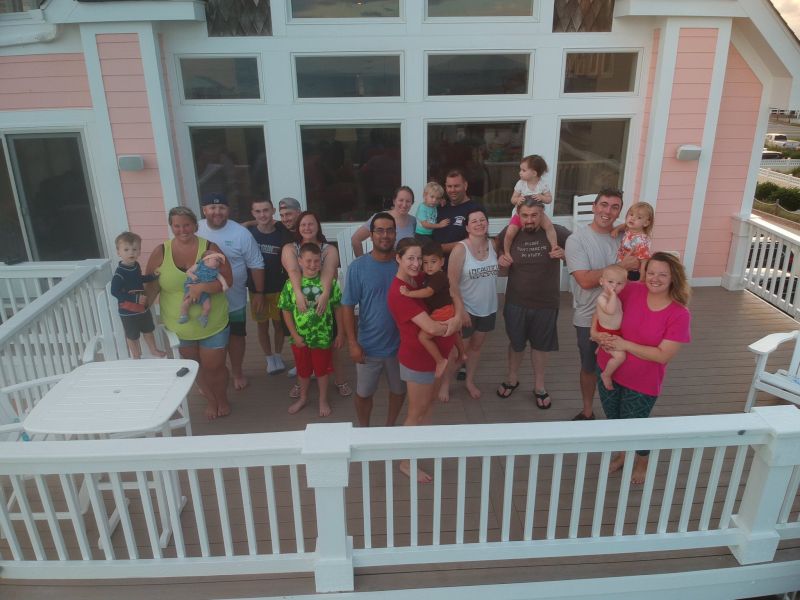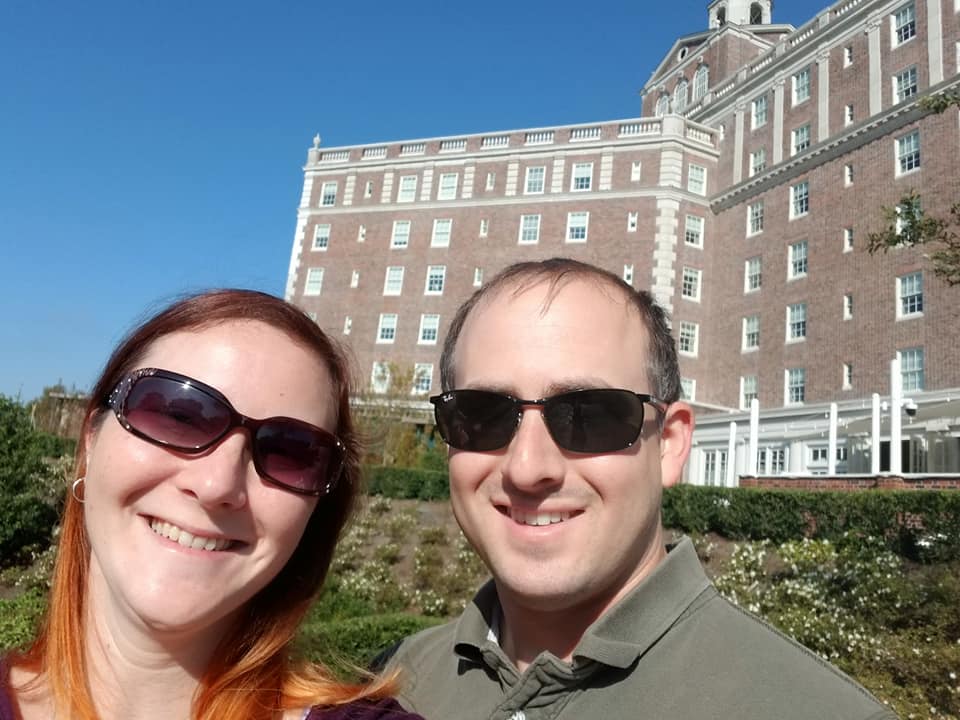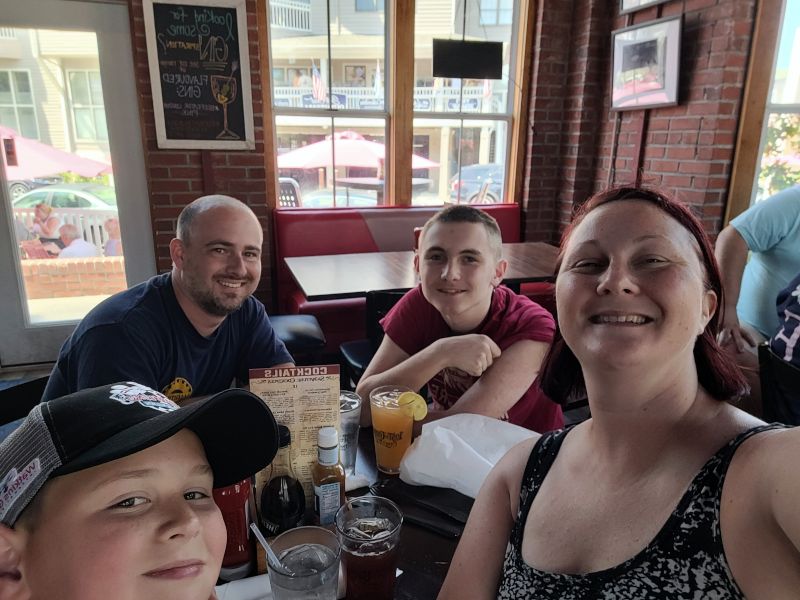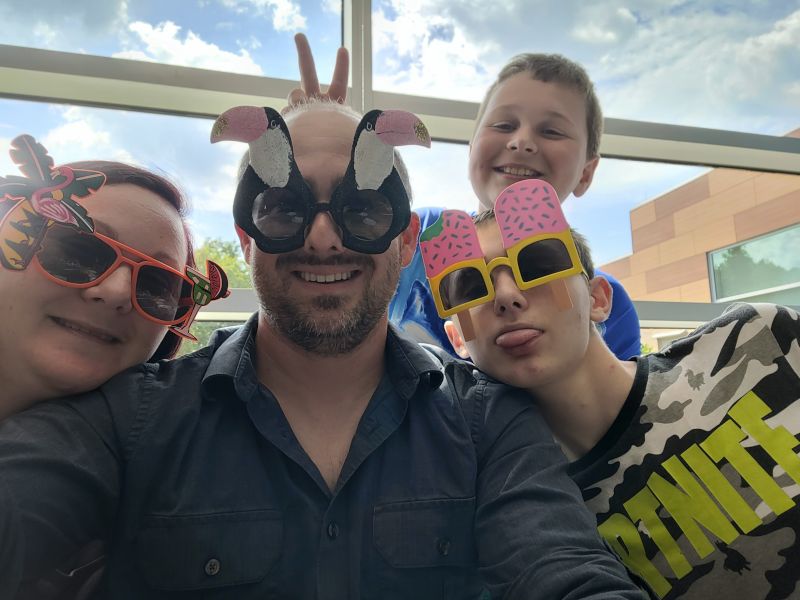 ×
1 / 12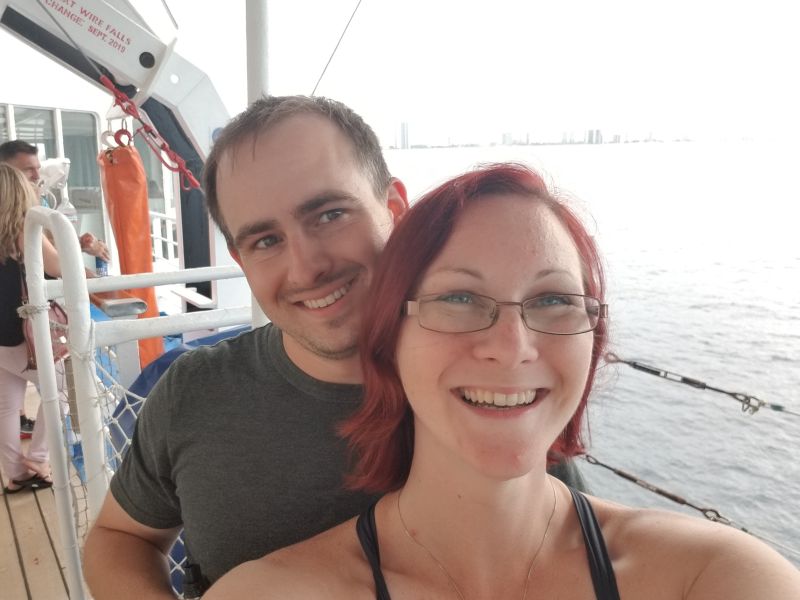 2 / 12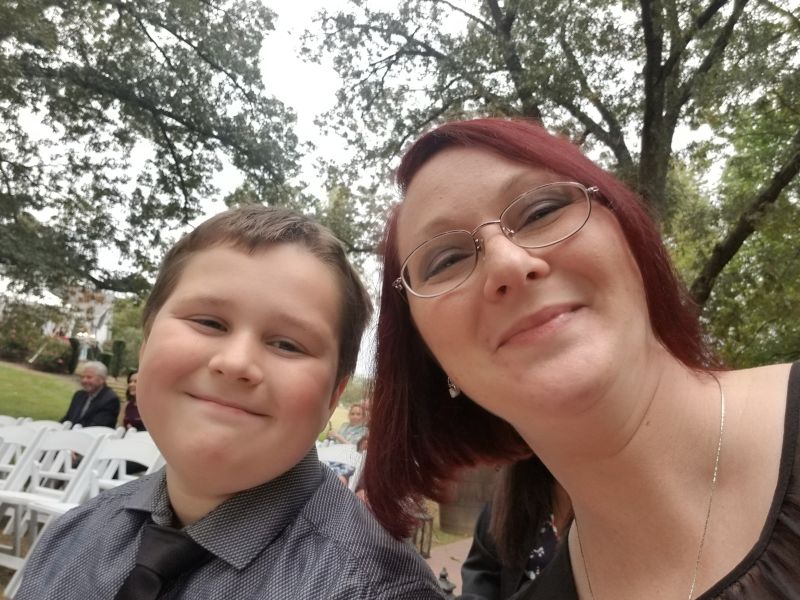 3 / 12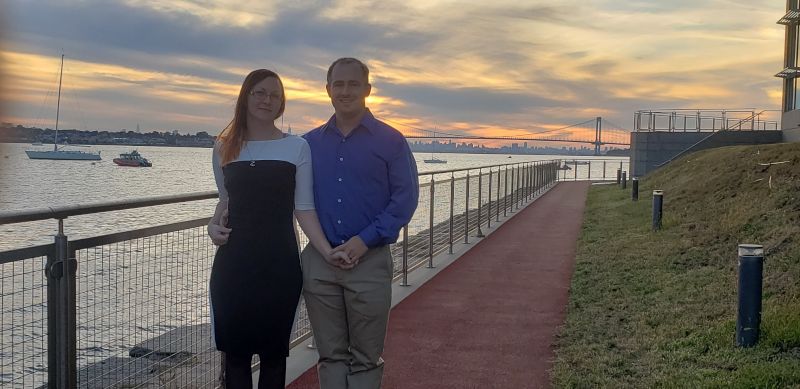 4 / 12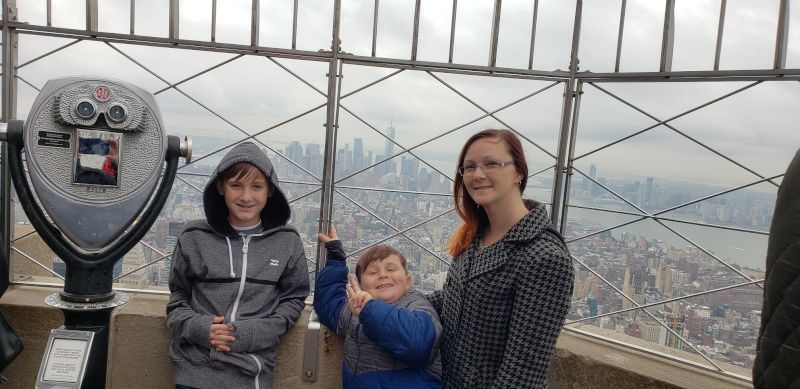 5 / 12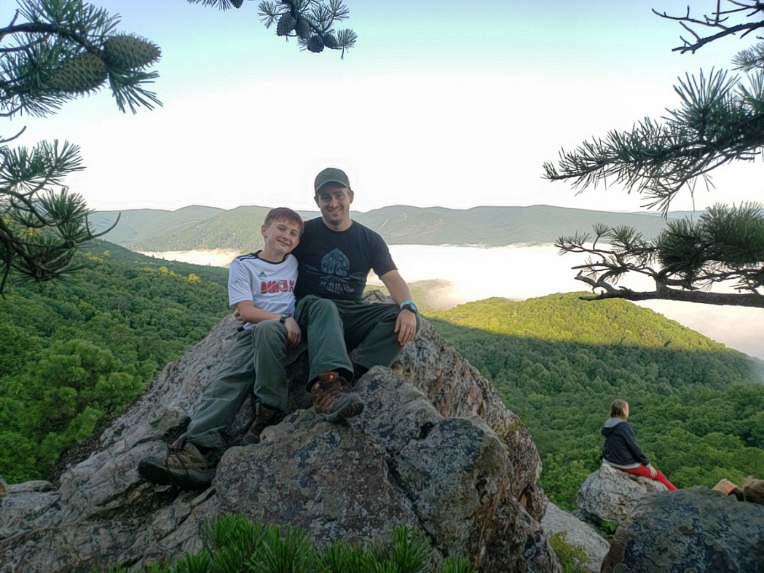 6 / 12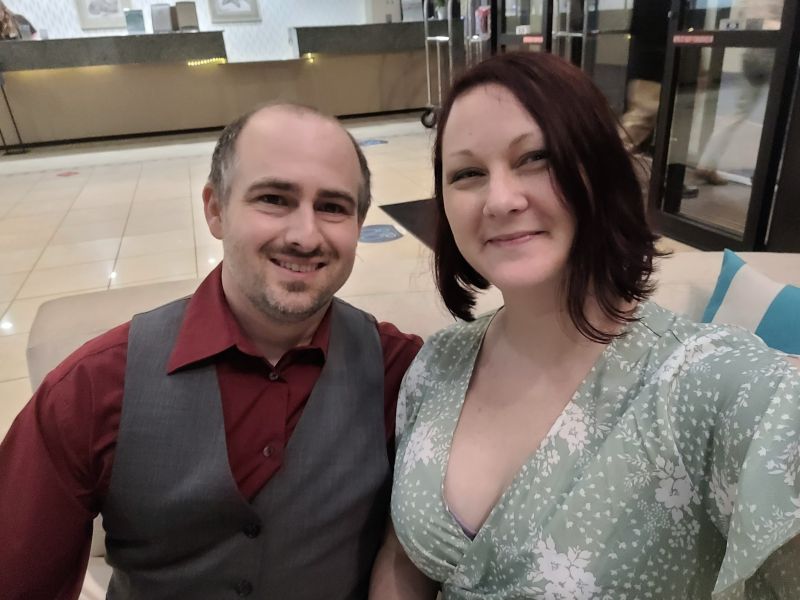 7 / 12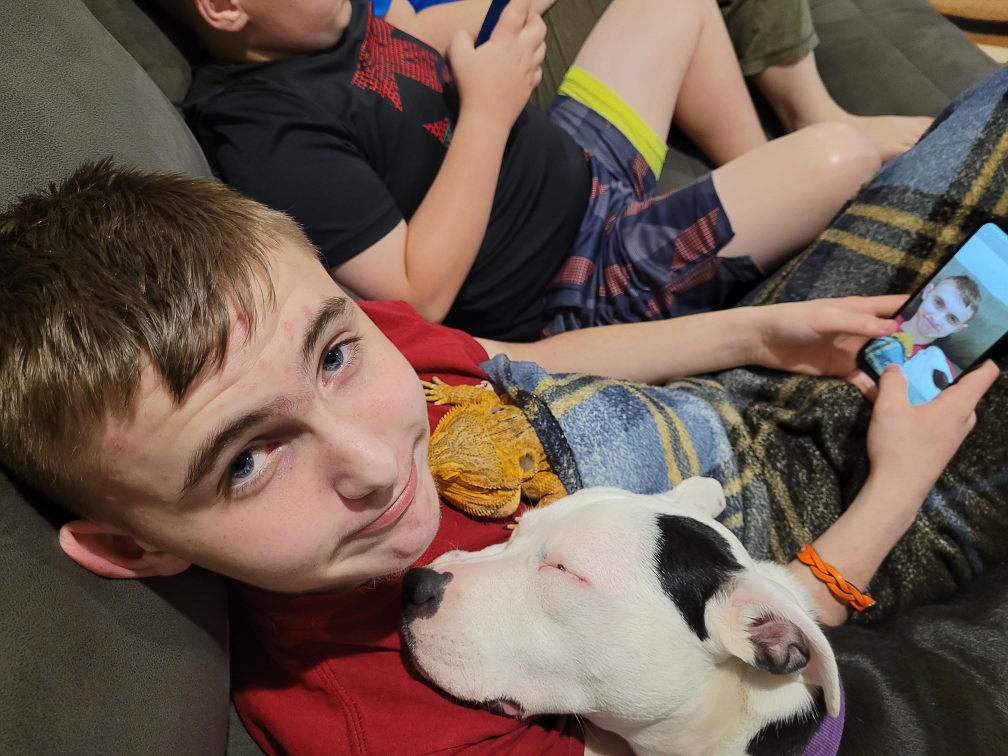 8 / 12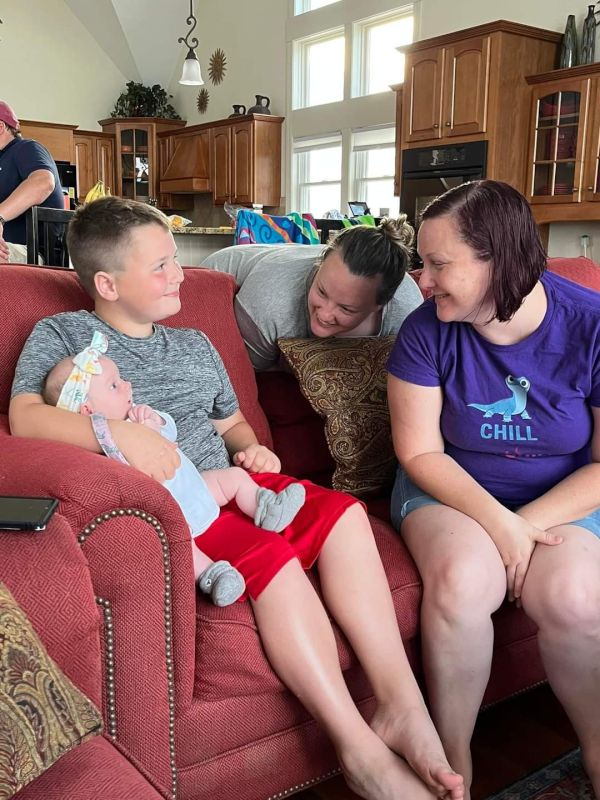 9 / 12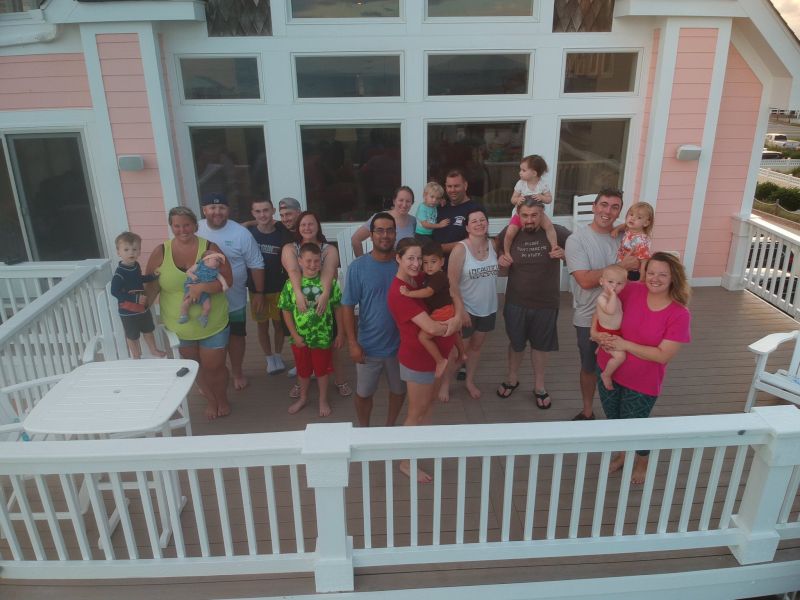 10 / 12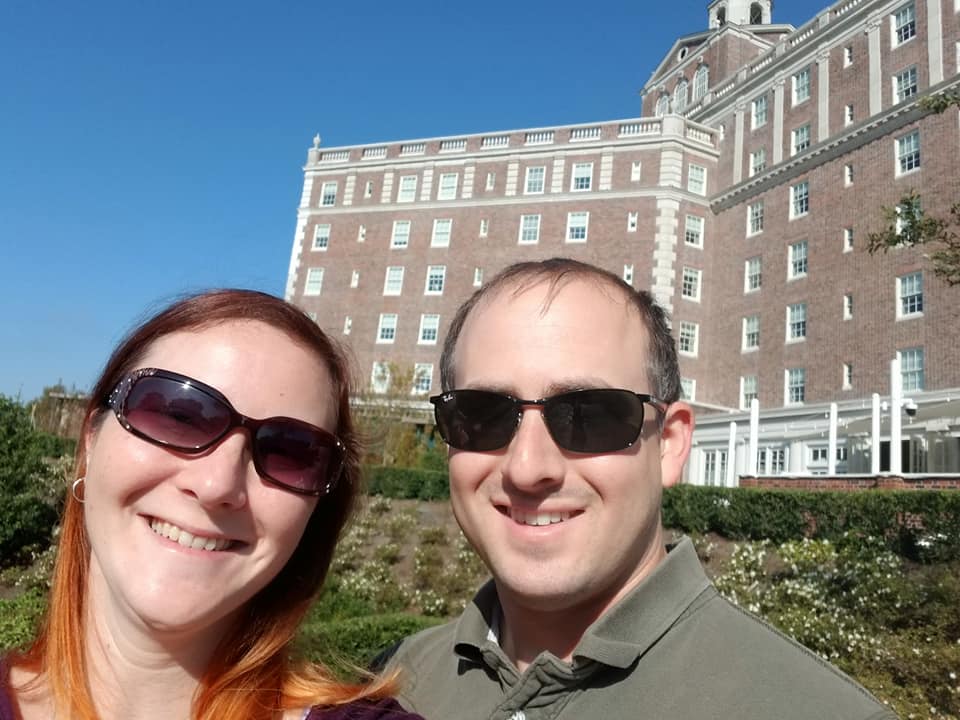 11 / 12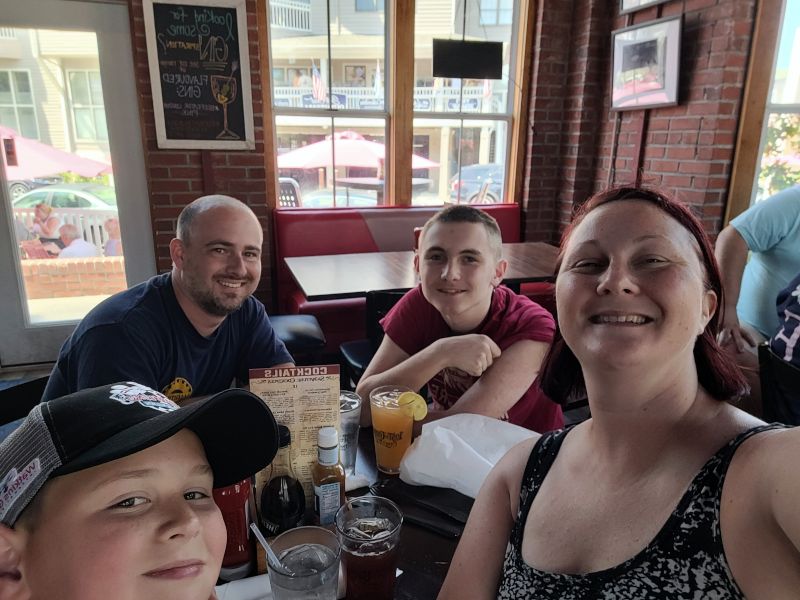 12 / 12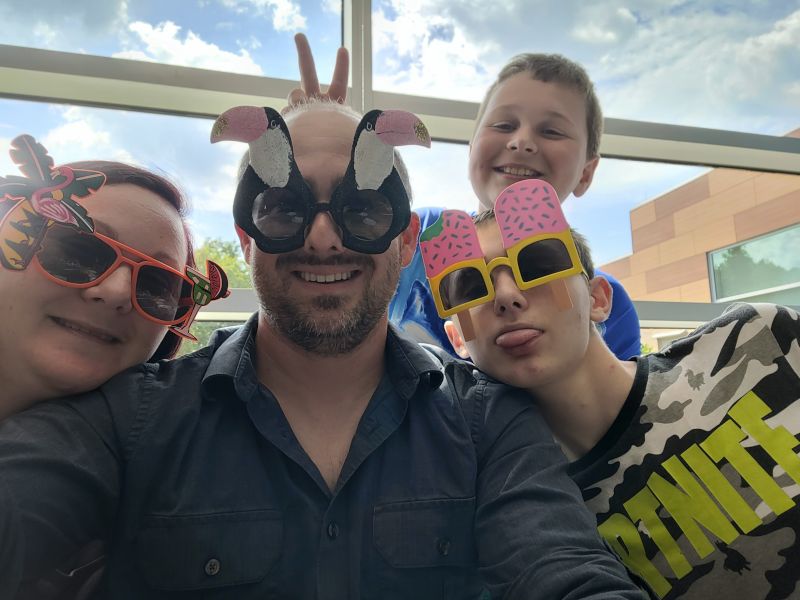 ❮
❯
Our House and Neighborhood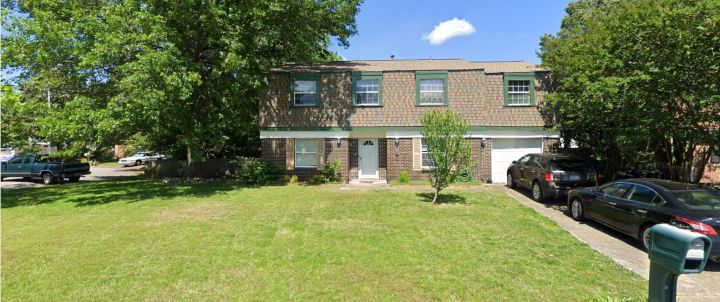 We live in Virginia in a two-story, five-bedroom, single -family home. We are situated on a corner lot next to a court, with about a quarter of an acre. Our neighborhood hosts a lovely, well-kept city park with a basketball court, playground, large field, and a covered shelter with a picnic table and grill. We also have one of the city's recreation centers just outside our neighborhood. We have many growing, ethnically diverse families all around us with kids ranging from newborns to teens.
Our city is right on the coast with many public beaches, which lay host to numerous local and national annual public events for families! During the summers, you will find local street performers ranging from balloon animal makers, to local bands, singers and dancers up and down our main street. We have city-wide recreational sports of all kinds including football, soccer, basketball, baseball, dance of all kind, and more. We also have a public magnet school which ranks 15th in the state for elementary school, and 5th for middle school. We have about 10 high school academies for everything from engineering to oceanography, foreign languages, health studies, etc. We are approximately an hour, or less in some cases, from numerous national historical sites and locations which host many annual family events. We have many well kept city parks with innumerable hiking trails and camping opportunities.
Our Extended Families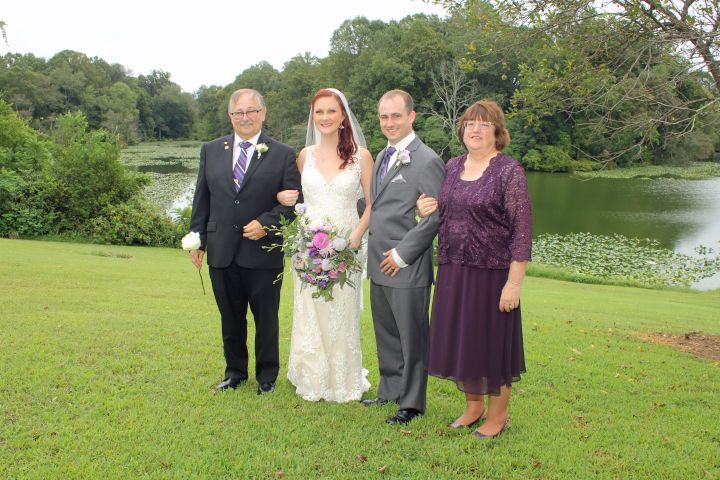 We both have somewhat extensive extended families!
Tom hails from small town Pennsylvania where his family still resides. His mother, a retired RN, and father, a retired shipyard worker, still live in the house he and his sister grew up in, which is also the house his mother grew up in. His sister, Elizabeth, passed away during a Navy training flight in 2001. He has numerous aunts, uncles, and cousins that also still reside mainly where he grew up. His parents do have a house less than 10 minutes from us where they spend about half the year, but will move-in more permanently when we have a baby.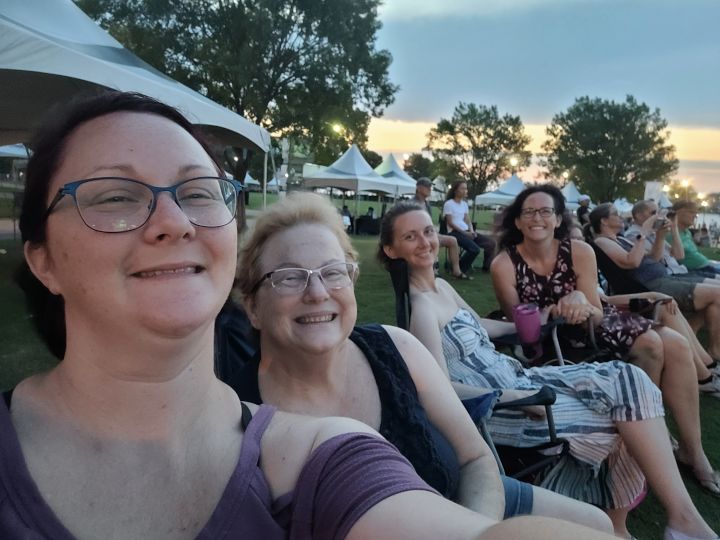 Nicole's family is more widespread. Her mother, a retired middle school band director, and stepfather live less than 10 minutes away. Her father and stepmother, both retired from the Army, live in Washington state and run a family alpaca farm. Her older sister, a school teacher, and their three kids also live in Washington. Nicole also has two younger half brothers that live near Washington, D.C.
We enjoy playing board games and card games with family and friends on weekends. We take turns buying or cooking different meals. We share holiday and birthday meals together and enjoying watching the cousins play games.
From Us to You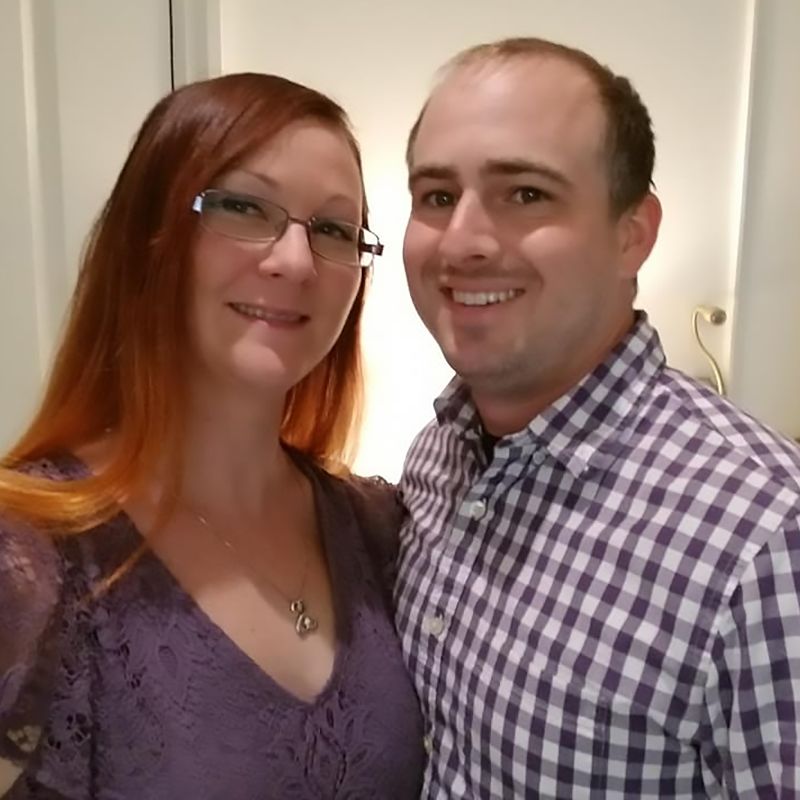 First things first, hello. We are Nicole and Tom, and our two boys, Tristan and Teagan. Thank you so much for giving us the opportunity to introduce ourselves and tell you about our family. We are beyond grateful to you for taking time to consider us as possible parents and a family to your unborn child. As parents, we know that words cannot explain the love between parents and a child. We understand you are reading so many of these letters hoping to make the right choice for your unborn child. We will give you a glimpse into our lives and hope you can see your child as a beloved member of our family.
To give a bit of background, we met through mutual friends about 12 years ago. Back then Nicole was still married to her previous husband. We remained acquaintances through our mutual friends. Many years later, after Nicole and her husband got divorced, we met up again and immediately connected. That was over seven years ago and we have now been happily married for the past four years.
We love being parents to Tristan and Tegan, Nicole's two sons from her previous marriage. The boys spend the majority of their time at our home, but we do share weekends and holidays with their father. We have a healthy relationship with their father and stepmother with the ability to easily communicate about schedule conflicts, events, share photos, etc.
We always knew we wanted to grow our family together, and we discussed adoption as an option from the moment we knew we were in it for the long run. Both of us were 100% open to the idea without reservation if we couldn't conceive on our own. We tried the natural route for about three years without success. We then tried IVF, but again without success. We have friends who adopted both of their children, so we reached out to them to learn more about their adoption journey. We talked for hours, asked a lot of questions, and got lots of answers. After taking the time to consider what was best for our family and our future dreams, we decided it was time to adopt.
Though our journey through infertility has brought us much strife, it has also brought us to this moment with much excitement on having the opportunity to adopt. Words can not express all the love and emotions of the gift of adoption. We cannot begin to imagine what you must be feeling, thinking, and experiencing during this time. Our hearts are with you as you make this decision for you and your child. As you face this most difficult decision, please know we are here with you.
We are open to sharing the growth of your child with you by sending letters, pictures, and with ways such as having a private Facebook or Instagram so you can get continued updates and pictures as we give the best possible life for your child. We would also love to be able to have access to communicate with you and as well as you with us in such forms as email. We hope to take this adoption journey with you, with the goal of establishing a lifelong connection through love for your child.
Sincerely,
Tom & Nicole
Favorites
Actor
Sean Connery
Too many to name, I cannot pick just 1!
Actress
Angelina Jolie
Scarlet Johansson
Book
DaVinci Code, Game of Thrones
Splintered trilogy, Mortal Instruments series, Mary Shelleys Frankenstein
Cartoon
Animaniacs
Animaniacs
Childhood Memory
Going on vacation with my family
Summers in my pool with my friends
Children's Book
The Day The Crayons Quit
City
Antwerp Belgium
Savannah, Dresden, Rome, Amalfi, Berlin
Classic Movie
My Fair Lady, The Wizard of Oz
Dessert
Cheesecake
Chocolate and peanut butter anything!
Disney Movie
Little mermaid
ALL OF THEM.
Dream Job
Stay at home comedian
Stay at home mom
Dream Vacation
Travel to Europe
Japan
Family Activity
Camping
Camping
Form of Exercise
Running
Elliptical
Game
Spades
Code word, Mysterium, Pandemic
Hobby
Camping, soccer
Camping, karaoke,
Holiday
Halloween
Halloween
Holiday Tradition
Dressing up for halloween
Dressing up for Halloween
Ice Cream
Yes please!
Chocolate and peanut butter Anything
Junk Food
Pringles sour cream n onion
Leisure Activity
Camping
Star gazing
Memory with a Child
Every time I see them smile
How do you pick 1?
Memory with Spouse
Our wedding day
Walking to him down the isle to get married
Movie
Star Wars
Pirates of Penzance, Starwars, Harry Potter, Pirates of the Caribbean
Movie Quote
Do, or do not. There is no try.
Movie Type
Comedy, action, sci-fi
Sci-fi Fantasy
Musical
The Greatest Showman
The Greatest Showman, Pirates of Penzance, all Disney
Musical Group
Breaking Benjamin, Eminem, Evanescence, Carrie Underwood, Miranda Lambert
Olympic Event
Hockey
Swimming, gymnastics
Quality about my Spouse
How she can make me smile
His ability to see from many perspectives and get others to see them as well
Restaurant
Cheesecake Factory
Sandwich
Reuben
Arbys Pecan Chicken Salad wrap
Song
Rewrite the Stars, Diary of Jane, Wake me up Inside,
Sport to Watch
Hockey
Hockey
Sports Star
Mario Lemieux
Sydney Crosby
Sports Team
Pittsburg Penguins
Pittsburg Penguins
Subject in School
Math
Science
Thing to Cook
Crepes
Sloppy Joes
Tradition
Going camping with family over Labor Day weekend
Holiday dinners
TV Show
Big Bang theory
Big Bang Theory, New Girl, Stranger Things, Country Comfort
Type of Music
Country
Depends on the day & what I am doing
Vacation Spot
Anywhere with my family
Get in Touch
Provide more information, so American Adoptions can connect you with this family.
---