1-800-ADOPTION
Thank you for viewing our profile
If you would like to learn more about us, please call 1-800-ADOPTION (2367846), fill out the form at the bottom of our on-line profile page, or email us at bp_information@americanadoptions.com.
To revisit our on-line profile page and view our profile video at American Adoptions, simply use your mobile phone to scan the QR code on the right. We are looking forward to hearing from you!
Don & Carrie
Life is made up of a series of adventures big and small, and we look forward to what will be our biggest yet. Our home is filled with energy, love, laughs, warmth, fun, and a bit of sparkle. We are grateful for you and the opportunity to bring a child into our lives through adoption and can hopefully be pretty awesome parents for your child. Please enjoy getting to know us a bit!
About Us
Job
Senior Mechanical Engineer
Financial Accountant
Education
Associate's Degree in Industrial Design Technology
Bachelor's Degree in Psychology
Relationship
Legally Married
Our Leisure Time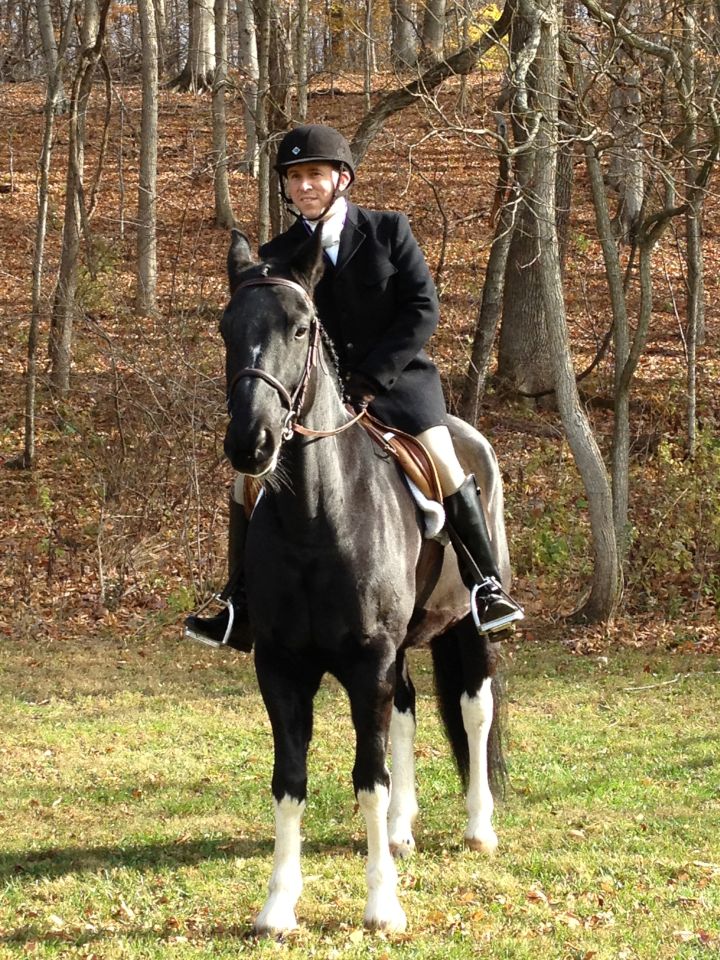 Since Don grew up on a horse farm, it has provided us many unique opportunities to be involved in that world. One of our favorite things to do together is judging equestrian events with family and friends all over the country, throughout the year. These competitions range from a child riding their favorite horse in their first competition, all the way up to world-class Olympic athletes in high-stakes competition. While keeping up with the complicated and changing rules can be quite challenging, judging these events is extremely fulfilling and we look forward to our child growing up in this community. We truly enjoy every moment, being outdoors, getting to meet new people, and building memories that last a lifetime. Something we also try to do as much as possible is help out on Don's mother's farm. She runs a therapeutic riding program that serves individuals of all ages that have a wide range of challenges such as learning disabilities, neurological disorders, anxiety, blindness, survivors of trauma, and PTSD. They get to work with the horses and ponies to challenge their limits, break through barriers and achieve goals such as independence, strength, self-esteem, balance, and socialization. Of course, one the best times to be on the farm is in the springtime when there is an abundance of baby animals such as foals, kittens, puppies, and baby goats.
Our Lifestyle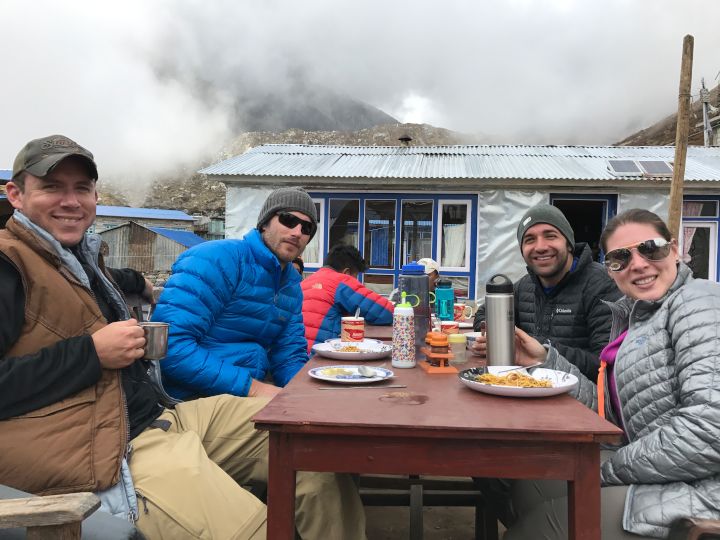 We often say that we try to treat a Tuesday like a Friday. Every day, every person, and every moment, even the ones spent snuggled on the couch, are important to us. We have had the opportunity to make friends with people all over the world and have traveled to far off lands with them. Exploring is our passion, whether near or far. This includes short road trips to the mountains nearby, to climbing a mountain in the Himalayas, and attending a friend's wedding in Kolkata, India. One of the main reasons we decided to split our time between our two homes is because we see a great amount of value in both the hustle and bustle of the city and the serenity of the country. When in city, we like to take in a lot of the experiences that come with big city living. Because of our strong music and art backgrounds, we often attend musicals, gallery openings, orchestral performances, art walks, museums, and ballets. We also spend time wandering around the markets with our pups, attending sporting events, cooking, and enjoying meals with friends in our home. We love the vibrant energy of downtown. While the atmosphere at the lake is much more laid back, we feel that it is just as rewarding. We often have family and friends visiting us there, sitting around the fire making s'mores, hiking, fishing, and going to local fairs and festivals. All of this is what brings joy to our lives.
Our Most Memorable Moment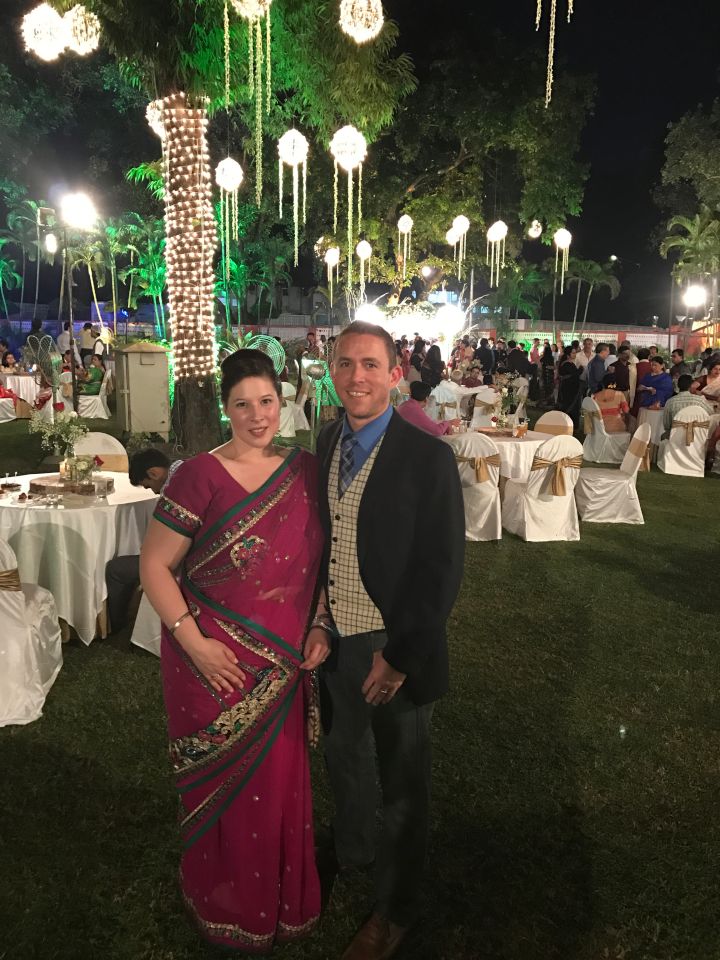 Our most memorable moment was standing high atop a peak in the Himalayas after a surreal adventure getting there. It all started when our friends had invited us to their wedding in Kolkata, India. Carrie had never been out of the United States before, so organizing this trip for her was a big deal unto itself. We set off on a 15 hour flight to Dubai. After a short time in that architectural dreamland, we flew to Kolkata for the wedding. It was something out of a fairytale or Bollywood movie. The groom rode in on a white stallion, while friends and family followed, dancing along to music being played by roving musicians. Everyone was dressed in every color imaginable, with the bride all in red and gold. It was multiple days of events filled with amazing food, dancing, smiles, and love. After the wedding, we flew to Kathmandu, Nepal with two of our best friends to begin our trek. It started out in the hot jungle, crossing rope bridges over mountain rivers, and meeting up with monkeys along the path. At one point, we saw the same beehives hanging from nearby cliffs that Don had seen on National Geographic when he was a child. We hiked and climbed for 4 days, sleeping in stone huts, eating food cooked for us by locals. Finally, we reached our snow covered peak, Kyanjin Ri, high up in the Himalayas, and what seemed to be a million miles from home.
Photos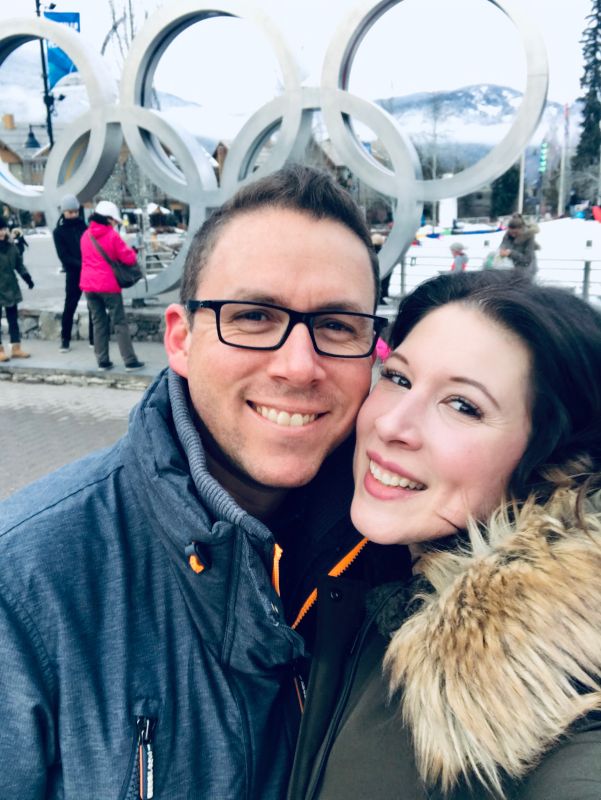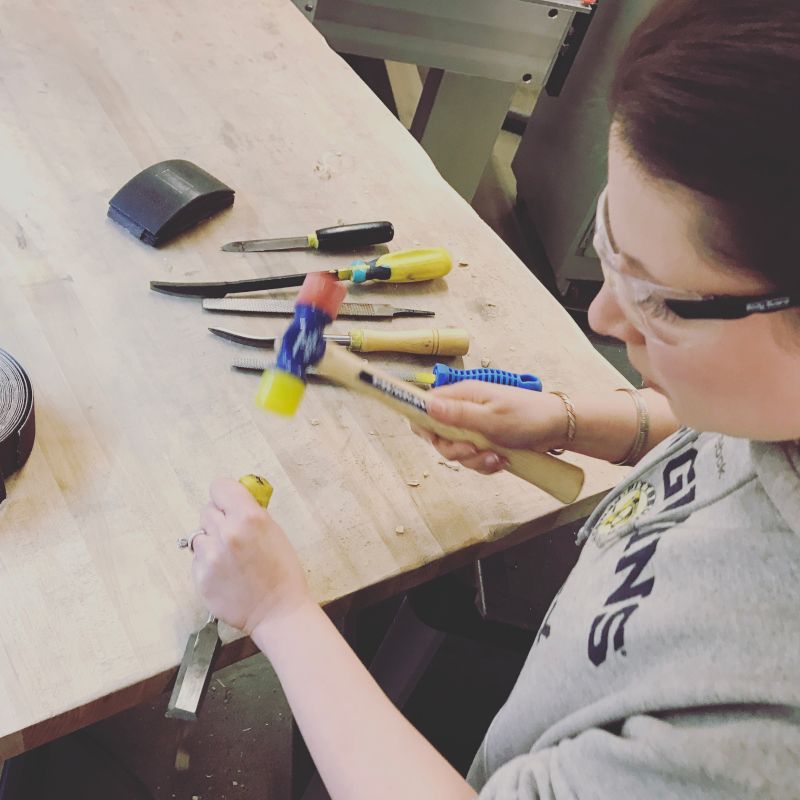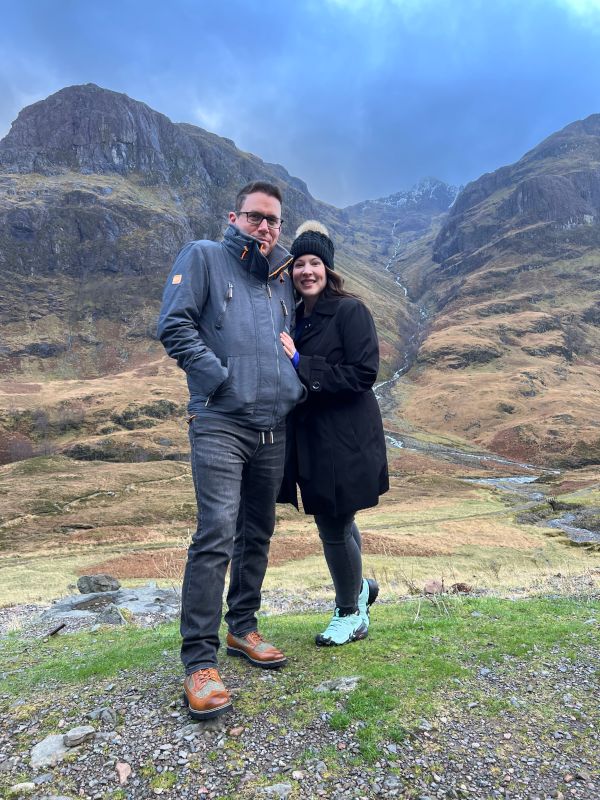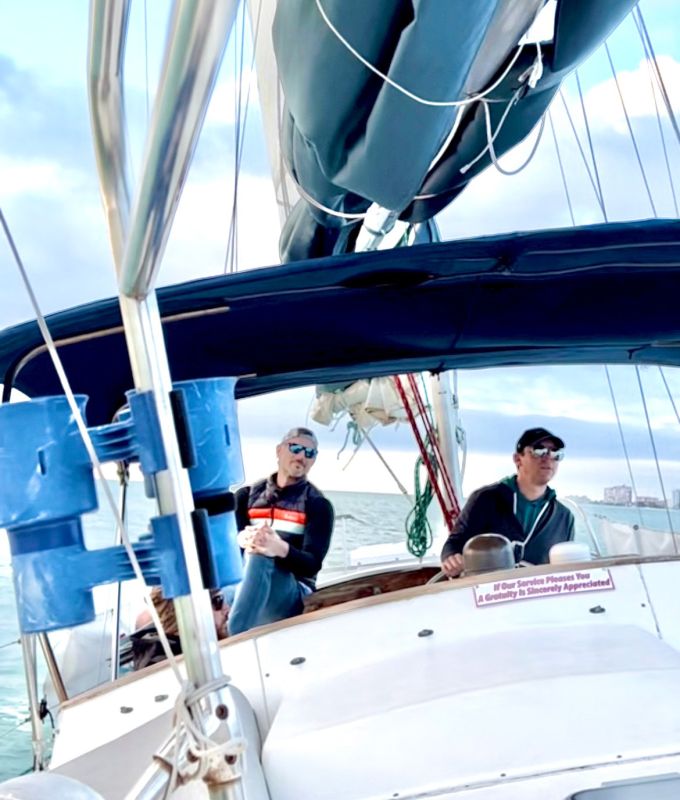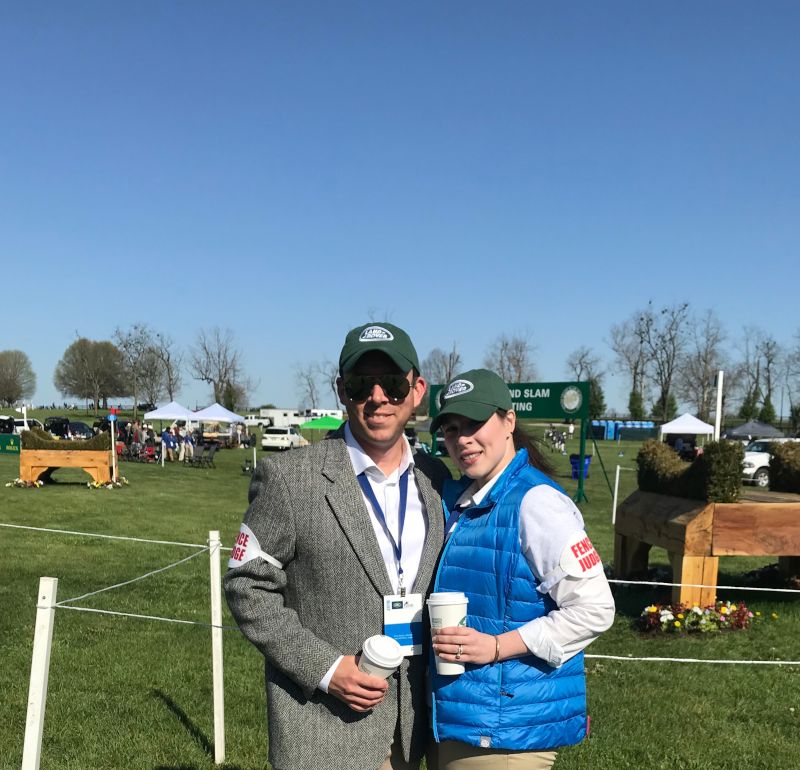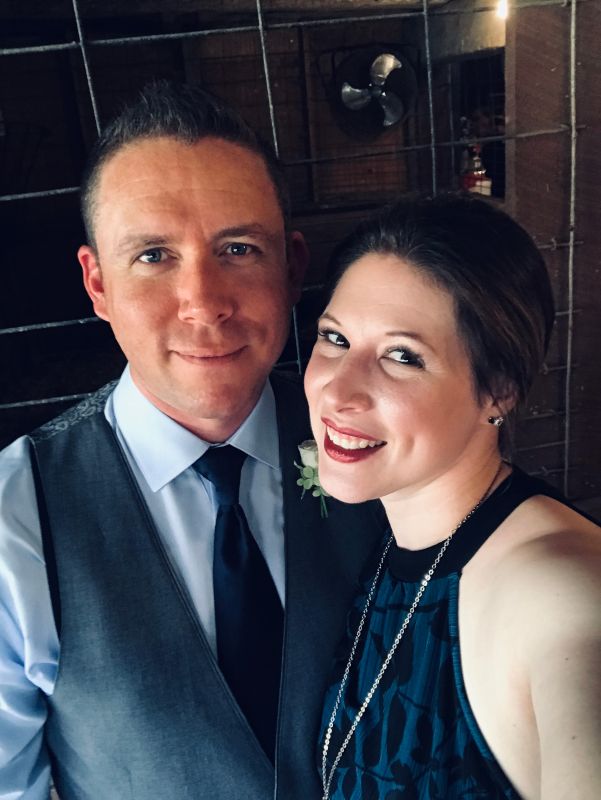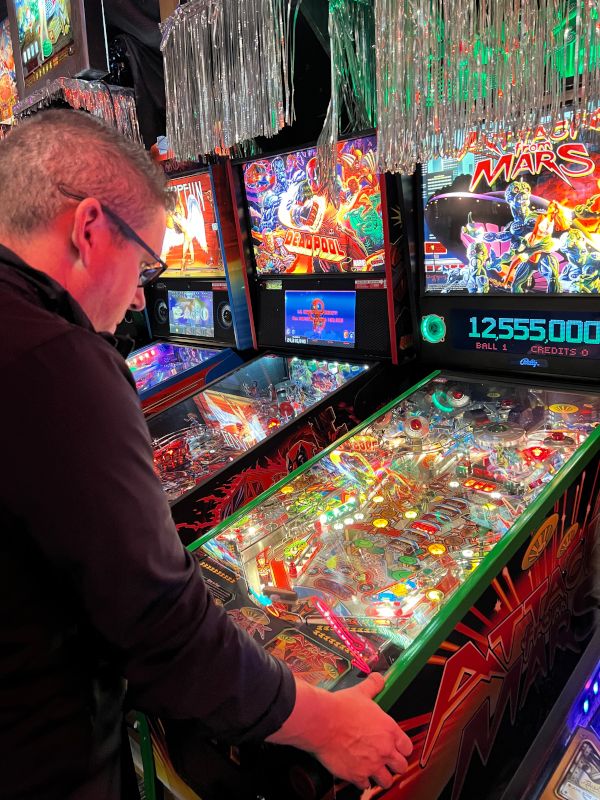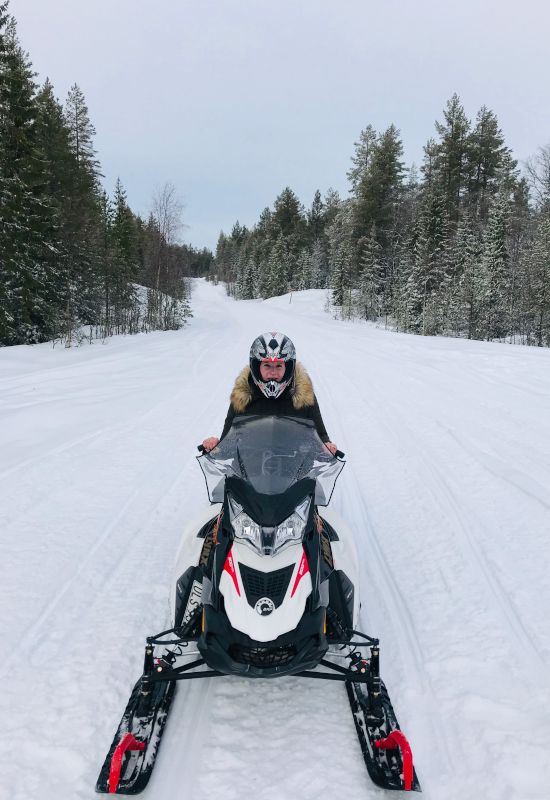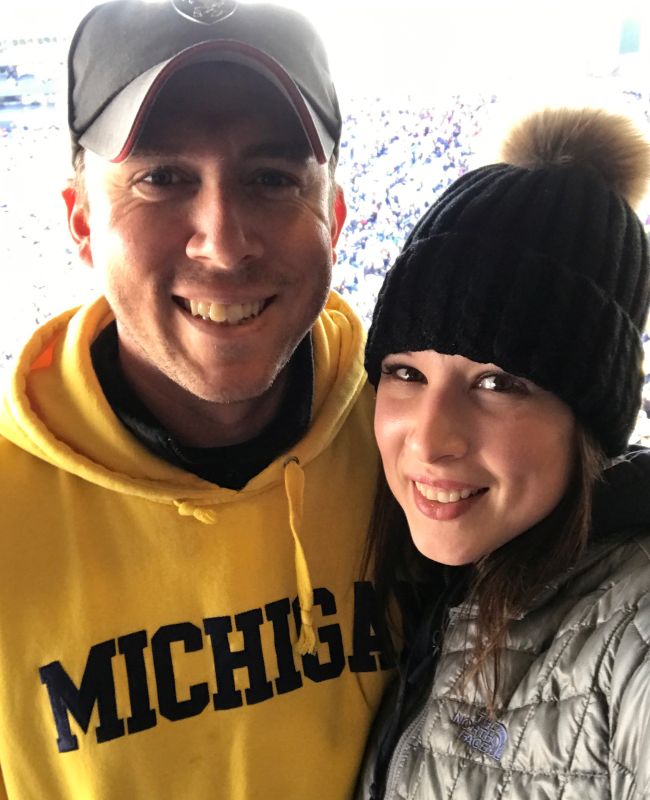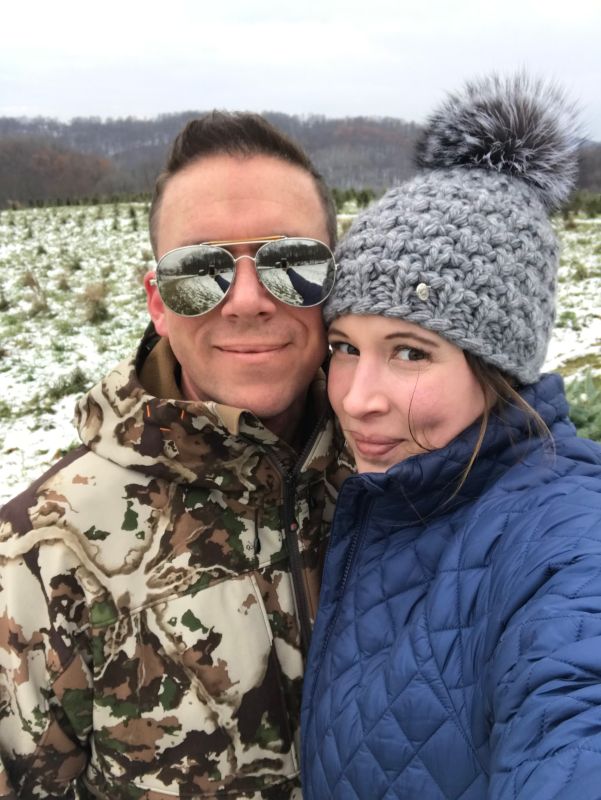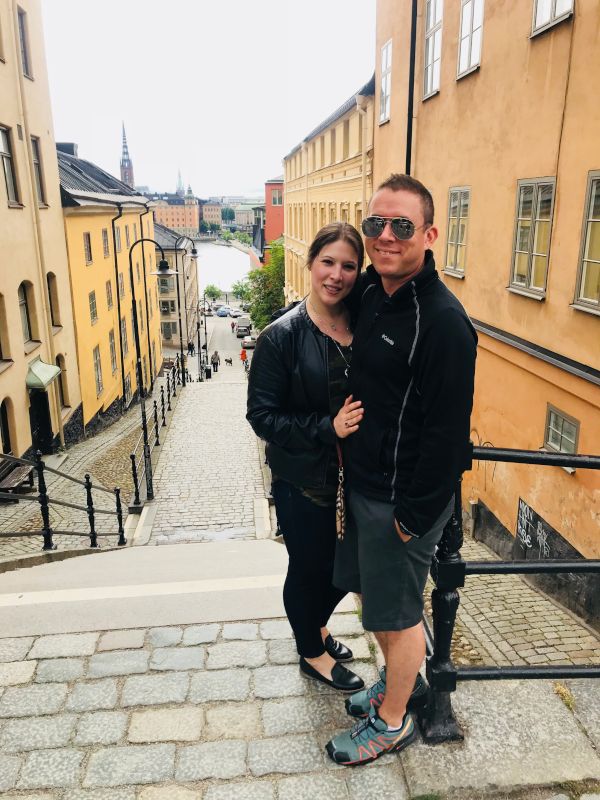 ×
1 / 12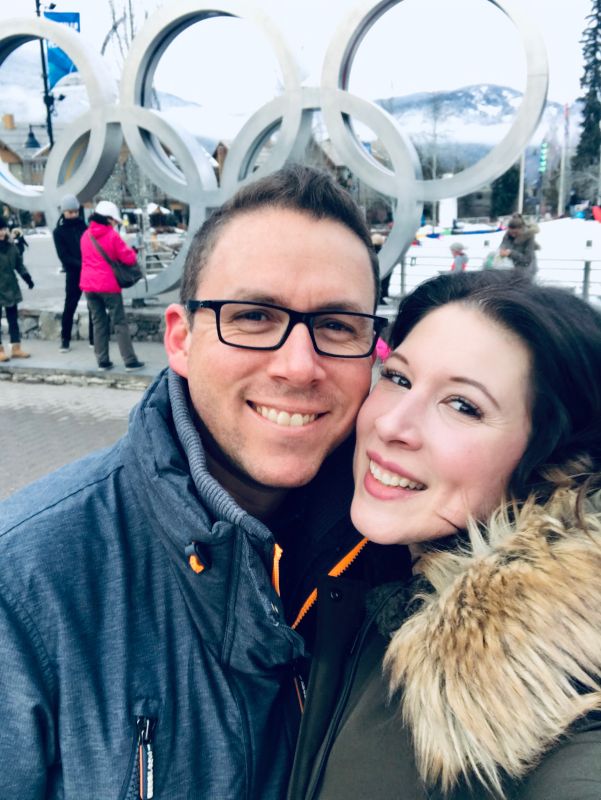 2 / 12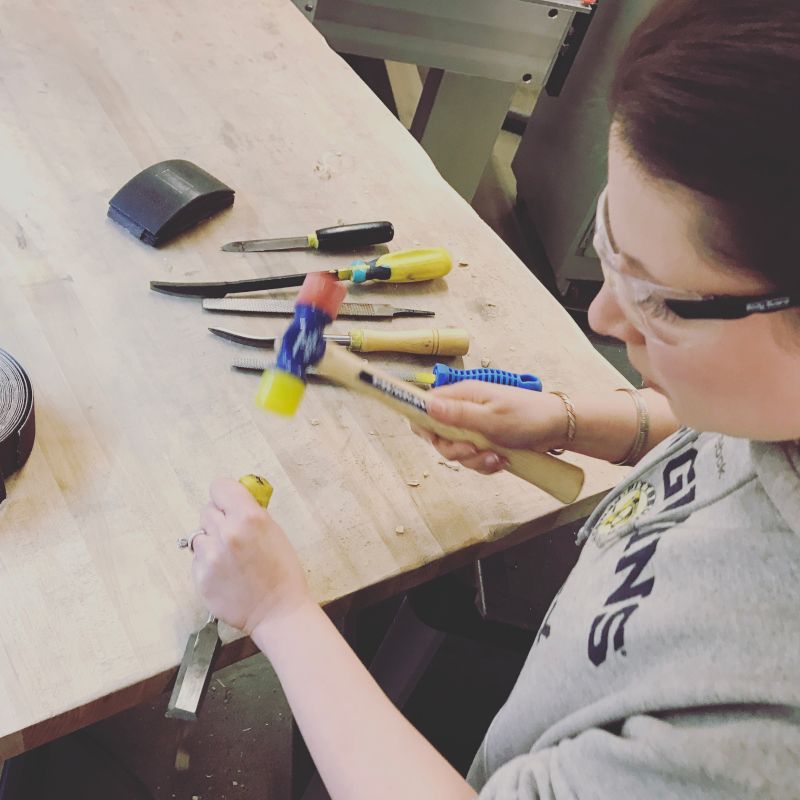 3 / 12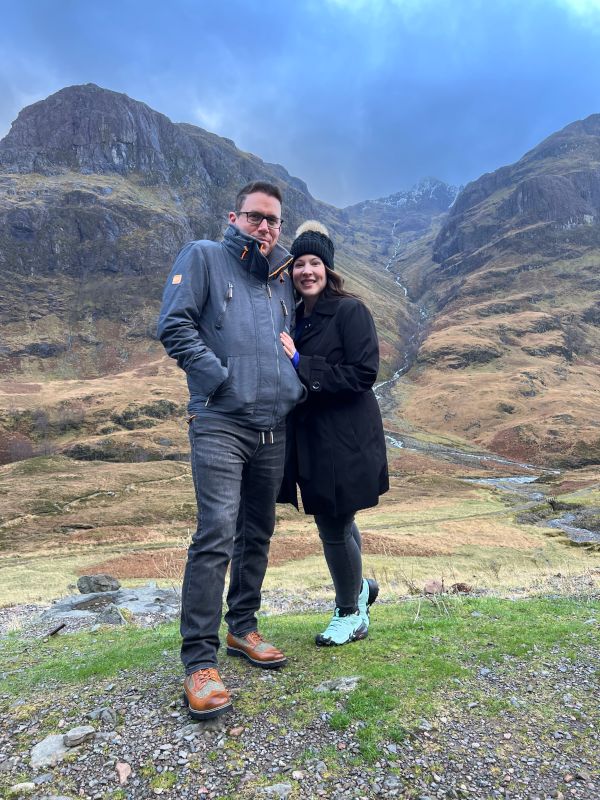 4 / 12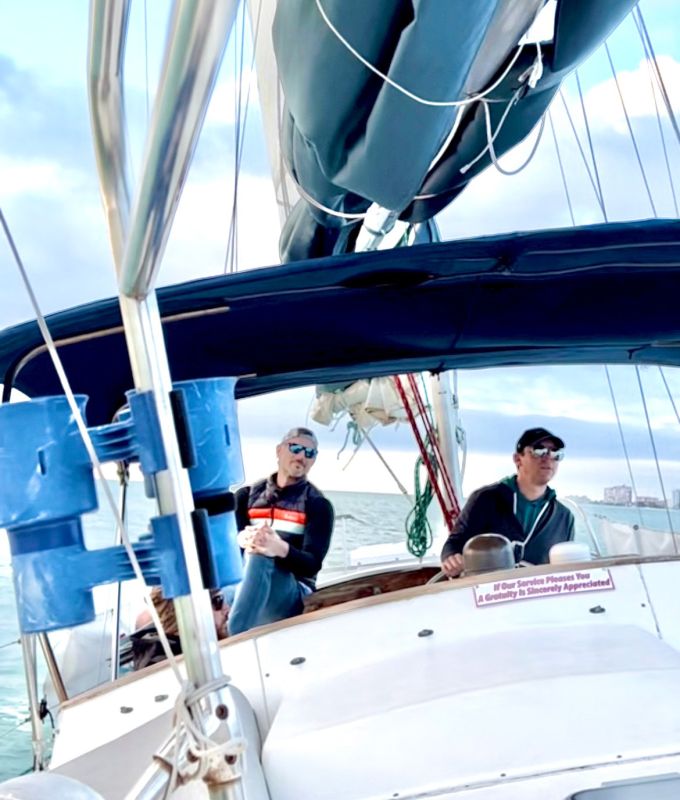 5 / 12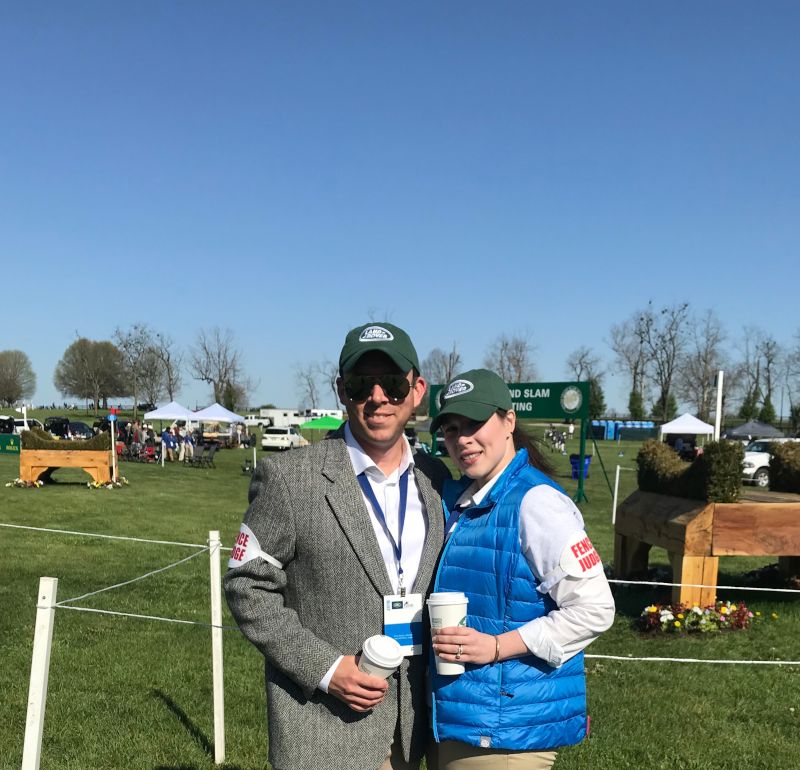 6 / 12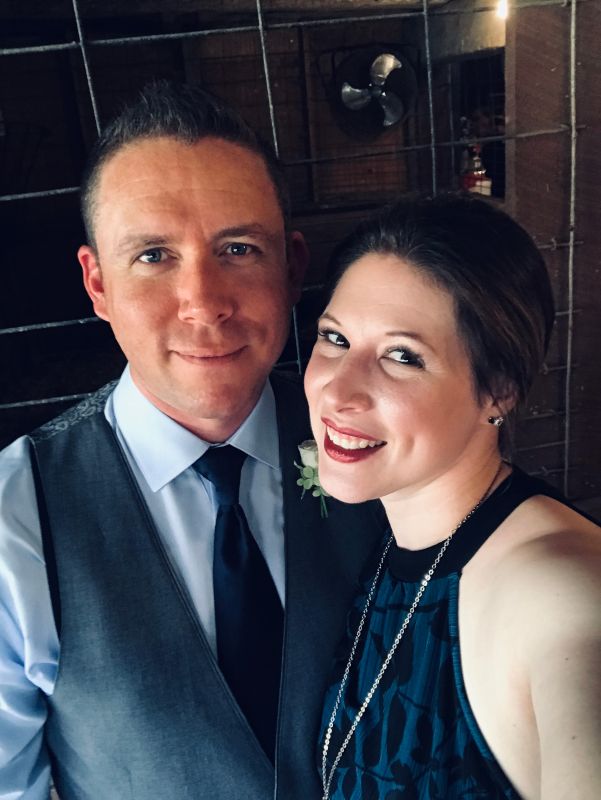 7 / 12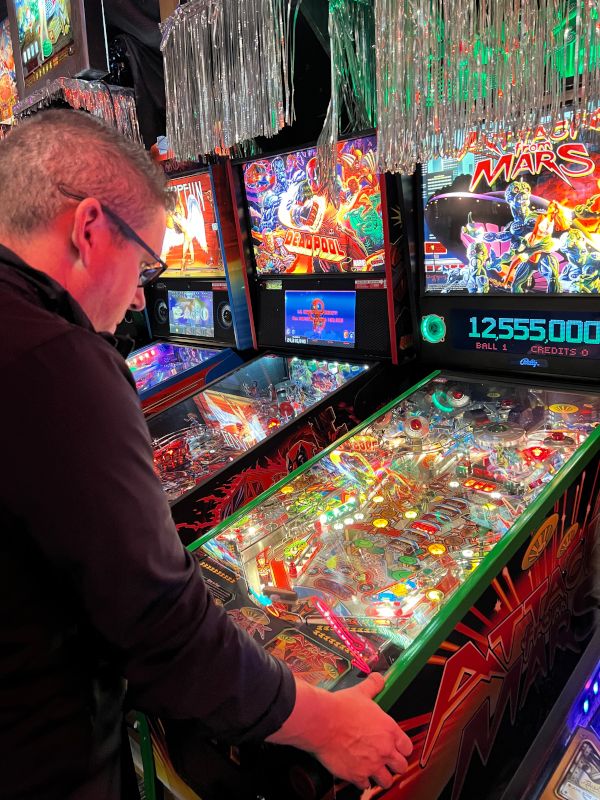 8 / 12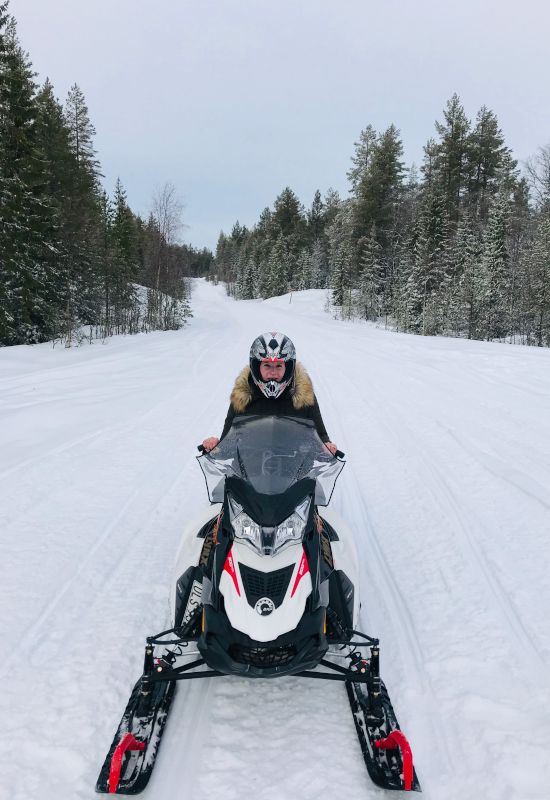 9 / 12
10 / 12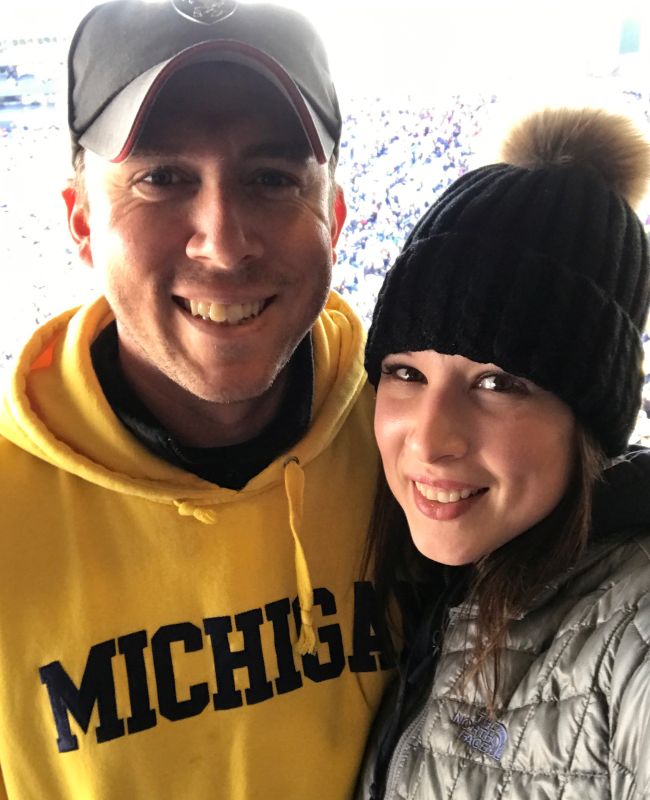 11 / 12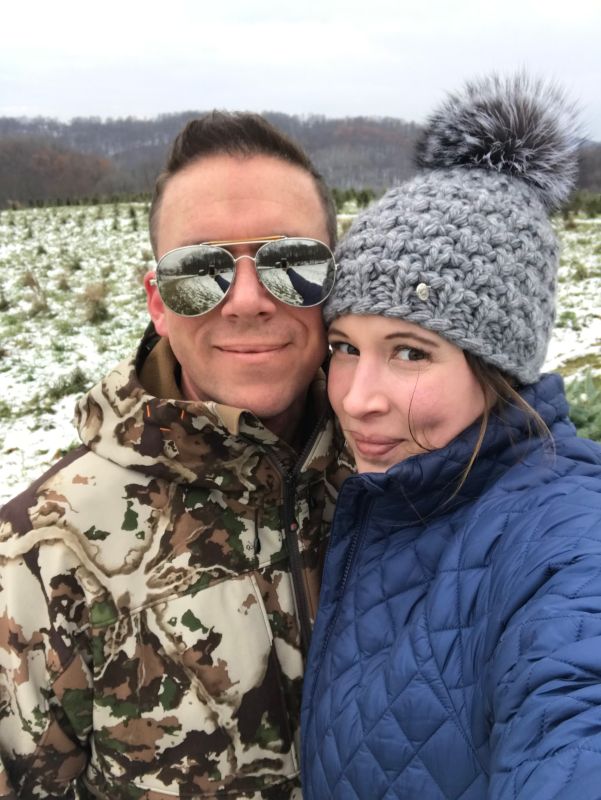 12 / 12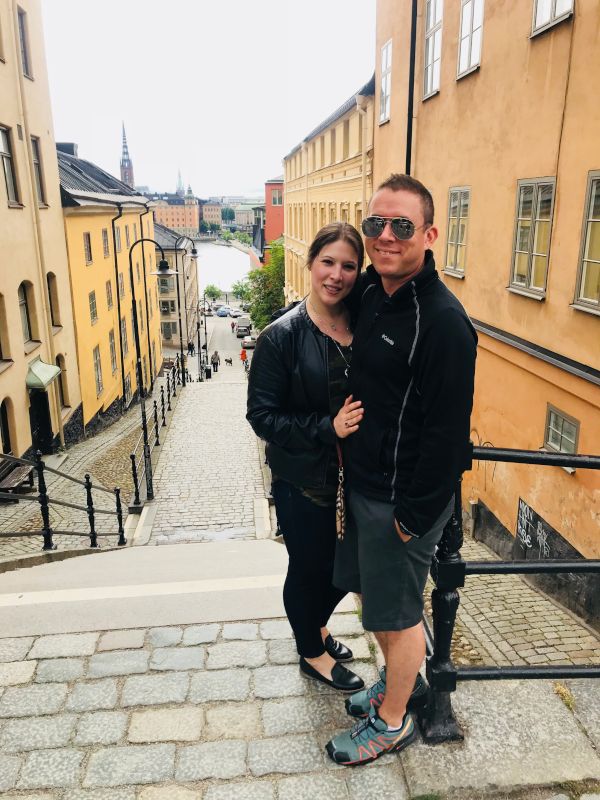 ❮
❯
Our House and Neighborhood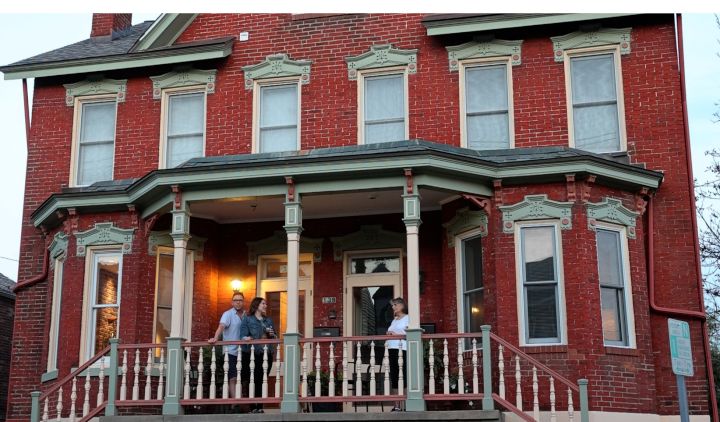 We are very fortunate to be able to split our time between our city home and our lake house, both of which are in Pennsylvania.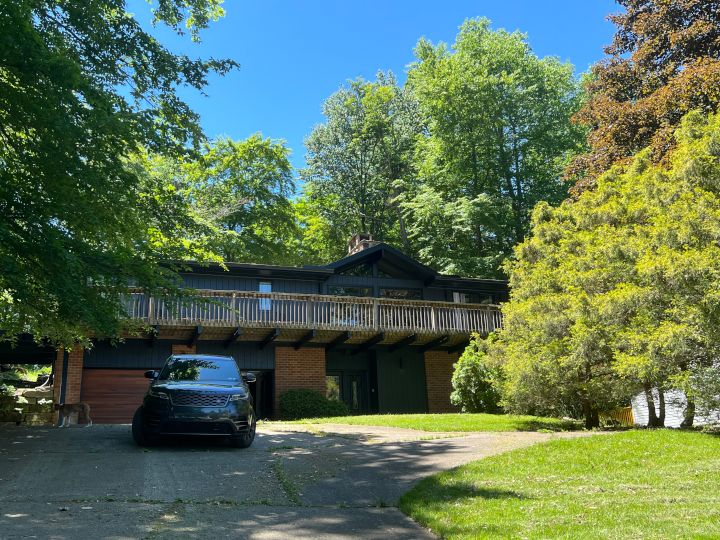 Our city home is a brick Victorian duplex built in 1885. It has four floors of living space, with 3 Bedrooms and 3 Bathrooms, a semi-open concept living room & kitchen, an office, and a den. Our favorite part is the ample outdoor space, with a front porch, and a private deck in the back that leads down to a fenced in back yard. It is situated in a historic neighborhood overlooking the city, just steps away from everything the city has to offer. There are wonderful parks, a community pool, and forest trails, all within walking distance. We have a public library nearly in our back yard that offers a wide array of youth workshops. Our neighbors have become valued friends over the years, a lot of which are young families with children. We love to get together with them at the many neighborhood street festivals, topping off the nights watching fireworks.
Our lake home is a 3 bedroom and 3 bathroom house that sits atop a hill, across the street from the lake. It is in a family oriented gated community in the forest, with an abundance of wildlife. We have access to sandy beaches, swimming pools, tennis courts, golf courses, nature trails, playgrounds, and sports fields. There's even a well maintained sled riding hill where a cardboard sled derby is held every winter.
Our Extended Families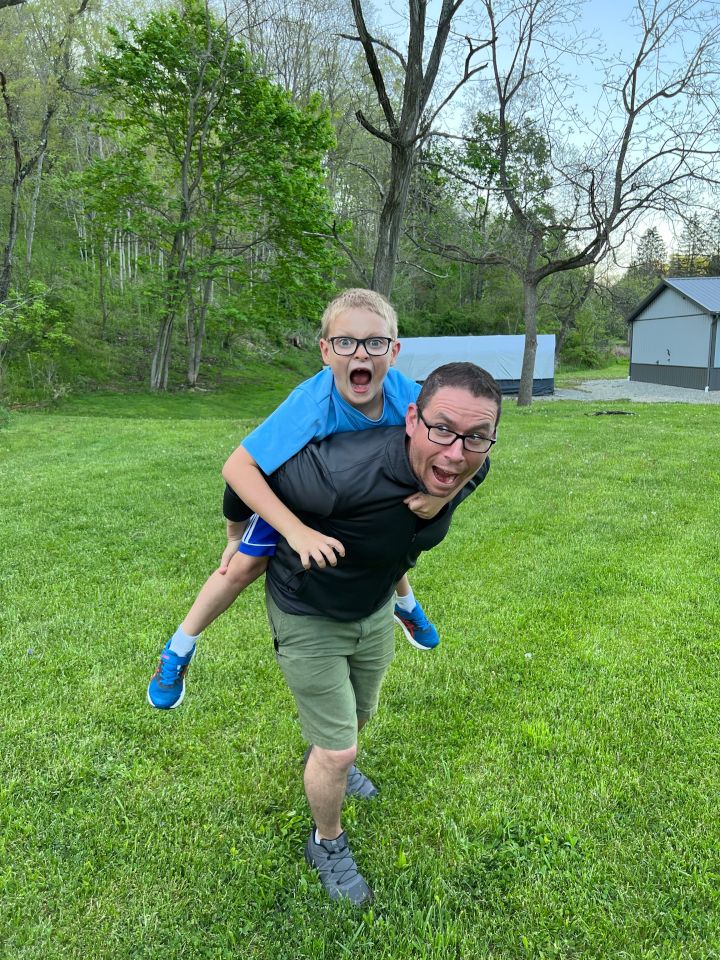 We are close with both of our families. Carrie's parents and extended family live in her hometown, not too far from our city home. We see them often and Carrie loves spending girl's weekends at the lake with her sister and mom. We also do a lot with our nephews, taking them to events throughout the city, fishing with them, attending their sporting events, playing Uno, building Legos and robots, and being the best aunt & uncle ever. Don's mother and stepfather live on a horse farm, where Don grew up, just a couple hours away. Don also has an older sister who he chats with regularly. Every July we spend a couple weeks at Don's grandpa's cabin in Northern Michigan to celebrate his birthday with the family. While there, we decorate his antique cars with pom-poms and then toss candy from them in the downtown parade. We also spend a lot of time with Don's aunt, uncle, & cousins (who were adopted from Russia as infants) doing such things as attending college football games, hiking, canoeing, and watching movies. Don and his father had been very close, and we visited him and Don's stepmother at their home in Florida every year. Since Don's father's recent death, we are still in close contact with his stepmother. She is a talented chef from Thailand who moved to Tampa 20 years ago. Everyone is extremely excited and supportive of our adoption adventure!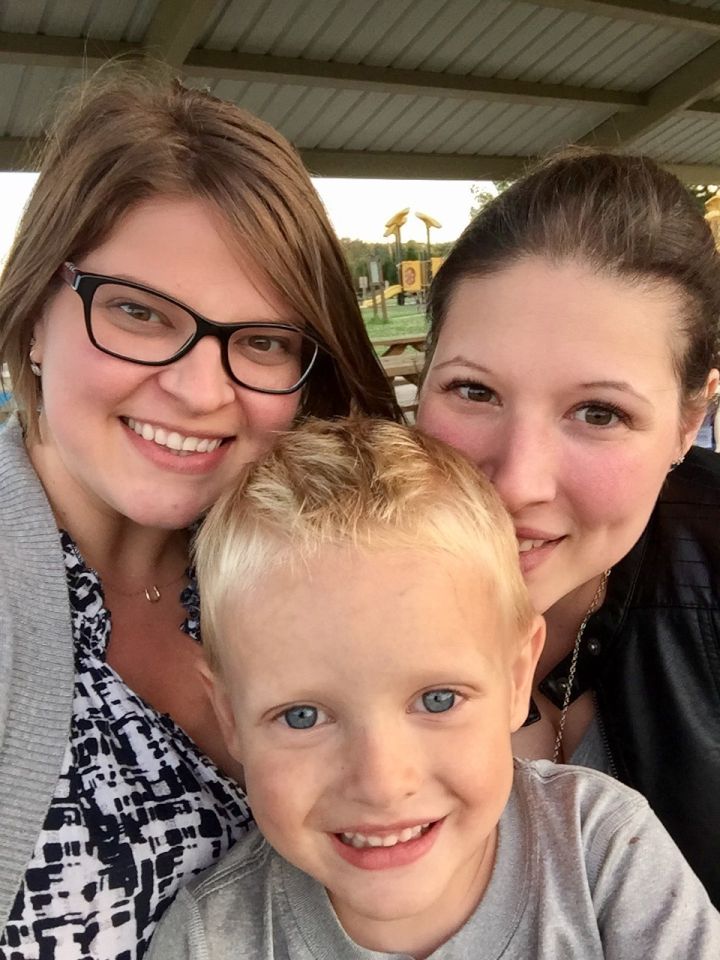 From Us to You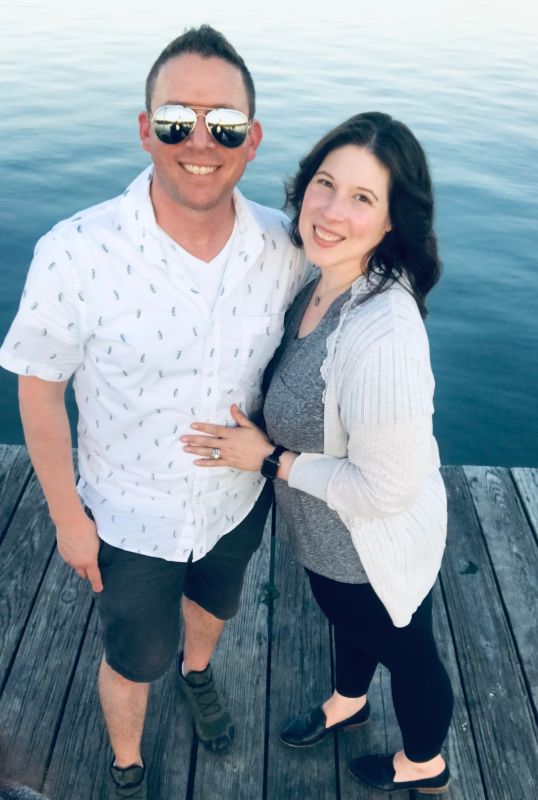 We are hopeful and grateful to be able to grow our family and provide your child with a home full of love and joy.
Our tale began when we first met, almost twenty years ago. Since then, we have experienced nearly every emotion imaginable. What most people remember are the highs and lows, but something we have made a point to do is make sure that everything in between is important, as well. Our friends often joke with us about how impressed they are with our ability to get the most out of a Tuesday. Of course, every minute of the weekend is surely savored, but we feel that weekdays are just as precious. This approach has helped to give us the opportunity to live life to the fullest, and sometimes snuggles on the couch are just as important as climbing a mountain in the Himalayas. It's always been about balancing hard work with everything we want out of life.
We did find that hard work doesn't always get you exactly what you want, and this was the case during our struggles with infertility. Even though a lot of our most memorable lows come from that journey, we were also able to experience some of the most awesome moments of our lives during that time. We will be forever grateful for the amount of support our amazing friends and families gave us. There were definitely times when they would lend a shoulder to cry on, but we feel the best support received was their ability to help us to continue to emphasize the pretty wonderful things we had going on. Sometimes a simple distraction was just what we needed to keep a happy heart.
Our family is adventurous, yet multifaceted. We enjoy hiking, camping, and playing outside as much as we enjoy movie nights, brunch with friends, and checking out a new art exhibit. Days spent at the zoo, aquarium, or Don's mom's farm are common. Also, traveling is a major passion of ours, which has given us the opportunity to make friends all over the world. We look forward to sharing these experiences with your child. The best part about having flexible jobs is being able to pick up and fly wherever our hearts desire on a whim. We are also able to spend extra time with family and friends during the holidays because we both have the ability to work from anywhere in the world.
We each have an appreciation for art and creativity. Don draws nearly every day and Carrie collects street art and is an accomplished violinist. We try to be students for life and love learning new things and meeting different people from all walks of life. We are committed to teaching values that we hold dear such as generosity and loving unconditionally. Loving people for who they are, and the concept that sometimes those that are the hardest to love are often the ones that need it the most is a value we hope to instill.
Since we had gotten married, adoption was always discussed as a possibility in building our family, and when this was the decided path, everyone in our lives were really excited to do whatever they could to help. It was heartwarming to feel that outpouring of love because it really proved to us that these people will love and care for your child as much as they do for us. We also hope that our friends and families become familiar to you over time with the pictures, letters, chats, and e-mails sent to you about your child's experiences. We will always be open to a level of contact that you are comfortable with and look forward sharing with your child all the love you have for them, while also respecting your boundaries. You will always be an important piece of their identity.
We are beyond excited to be on this journey together and as the lyrics to one of our favorite song's goes, "Some things make sense and you don't know why…It's a crazy beautiful life." We hope to always match that spirit while giving your child a loving, genuine, joyful, gracious, adventurous, empowering, crazy beautiful life.
Don & Carrie
Favorites
Actor
Timothee Chalamet
Ryan Reynolds & Jude law
Actress
Tina Fey
Zoe Saldana & Mindy Kaling
Author
Simon Sinek
Neil Gaiman
Book
Treason
Harry Potter and the Goblet of Fire
Candy Bar
Reese's Cup
Nerds Rope
Childhood Memory
Rodeo
Finding arrowheads in a field with my grandmother
Childhood Toy
Legos
Super Soaker
Children's Book
Cat in the Hat
The Farthest Away Mountain by Lynne Reid Banks
City
Hong Kong
Stockholm, Sweden
Classic Movie
The Sound of Music
The NeverEnding Story
Day of Week
Saturday
Friday
Dessert
Brownies
Tiramisu and those little Mochi balls of ice cream goodness
Disney Movie
Aladdin
Alice in Wonderland
Dream Car
1966 Cadillac El Dorado Convertible, Red
Aston Martin V12 Vantage, McLaren Artura, Mercedes G-Class SUV
Dream Job
Mountain guide
Panda Nanny
Dream Vacation
Patagonia
Antarctica & Petra
Family Activity
Cooking dinner together
Going to festivals and street fairs
Flower / Plant
Lavender
Gardenia
Food
Buffalo Wings
Sushi, Pad Thai, Soft Pretzels
Form of Exercise
Rucking/Stairs
Hiking
Fruit
Mango
Pomegranate & Watermelon
Game
Dominoes
Dominoes & Bop-it
Hobby
Sewing
Interior Design & Collecting Street Art
Holiday
New Year's Eve
Christmas Eve
Holiday Song
Here Comes Santa Claus
It's Beginning to Look a Lot Like Christmas
Holiday Tradition
New Year's Day is spent in pajamas watching movies with friends
Fancy New Year's Eve party at our house
Ice Cream
Grilled Sticky Cinnamon Bun
Ben and Jerry's Coffee Coffee BuzzBuzzBuzz
Junk Food
Peanut Butter M&Ms
Baked Cheetos
Leisure Activity
Hunting/Camping
Skiing
Magazine
National Geographic
Architectural Digest
Memory with a Child
Flying toy airplanes
Spending the day with our nephews on a city adventure
Memory with Spouse
Hiking in the Himalayas
Dogsledding in Sweden
Movie
Lonesome Dove
Palm Springs
Movie Munchie
Anything Chocolate
Buttery Popcorn
Movie Quote
"You shoot me in a dream, you better wake up and apologize" - Mr. White
"To me, you are perfect." - Love Actually
Movie Type
Crime Drama
Rom Com
Musical
The Lion King
Mean Girls the Musical
Musical Group
The Highwaymen
Camila Cabello, Kygo, Snoop Dogg, Rita Ora, Benny Blanco
Nursery Rhyme
Humpty Dumpty
Hey Diddle Diddle
Olympic Event
Biathlon
Snowboarding Half Pipe
Personal Hero
Nelson Mandela
Dr. Pennington (teacher from high school)
Play
The Nutcracker
Swan Lake
Poet
Robert Burns
Rupi Kaur
Quality about my Spouse
Her shining warm personality
His curiosity, ingenuity, and charismatic charm
Quote
"Sometimes the hardest people to love are the ones who need it the most"
"I just want to have a completely adventurous, passionate, weird life." - Jeff Buckley
Restaurant
Texas Road House
Little Tokyo Bistro
Sandwich
Spicy burrito
Cuban
Scripture
Psalm of David
Do everything in Love - 1 Corinthians 16:14
Shopping Store
REI
Anthropolgie & Nordstom
Song
21 Questions by 50 Cent
Surefire by Wilderado
Sport to Play
Paintball
Dodgeball
Sport to Watch
Football
College Football
Sports Star
Michael Strahan
Katie Ledecky
Sports Team
Steelers
Pittsburgh Penguins
Subject in School
Art
Biology
Superhero
Batman
Jem and Holograms
Thing to Cook
Chili
Homemade Pasta & Sauce, Chicken Noodle Soup
Time of Day
Dusk
Golden Hour/Sunset
Tradition
Decorating and riding in grandpa's antique car in the local 4th of July parade
Sunday brunch with friends
TV Show
Game of Thrones
The Good Place & Gossip Girl
TV Show Character
Michael Scott
April Ludgate in Parks and Rec
Type of Music
Hip-hop
Pop & Hip Hop
Vacation Spot
Sweden
Lucerne, Switzerland
Video Game
Return to Castle Wolfenstein
Mario Kart
Get in Touch
Provide more information, so American Adoptions can connect you with this family.
---