1-800-ADOPTION
Thank you for viewing our profile
If you would like to learn more about us, please call 1-800-ADOPTION (2367846), fill out the form at the bottom of our on-line profile page, or email us at bp_information@americanadoptions.com.
To revisit our on-line profile page and view our profile video at American Adoptions, simply use your mobile phone to scan the QR code on the right. We are looking forward to hearing from you!
Josh & Livia
For us it started with a dream, we added faith and it became a belief, now we are taking action for it to hopefully become part of life. We commend you on your bravery for considering adoption and support you in the process. Thank you for taking time to learn more about us as you make the best decision for you and your child.
About Us
Job
Vice President of Human Resources
Pharmacist
Education
Master's Degree in Human Resources
Doctor of Pharmacy
Relationship
Legally Married
Why We Chose Adoption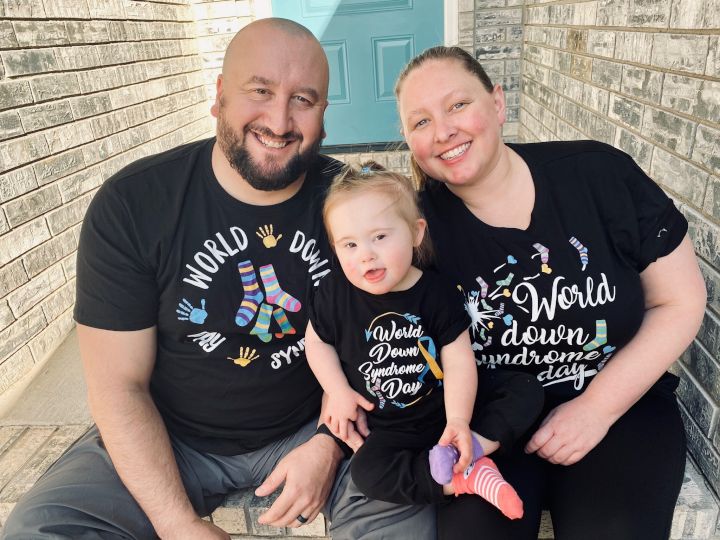 Adoption is something we have been considering for a long time now. After struggling to get pregnant with our first child we were in the beginning process of exploring infertility options when we got pregnant with Caroline naturally. However, the pregnancy was complicated by preeclampsia and difficult for Livia.
Our daughter Caroline was born with Trisomy 21, also known as Down Syndrome. We had no idea at the time how much of a blessing this would be for us. We have enjoyed every minute of being her parents and to us every milestone she has reached is just so much sweeter. It has offered us the opportunity to understand and fight for inclusion, belonging and diversity in our local schools and community. We will fight for all our children to be included so they are provided the best opportunities that they deserve.
Caroline is a sweet and sassy girl, who is meant to be a big sister. Just starting pre-school, she interacts with all children in a loving and caring manner. She is a caretaker, who continuously looks after her friends, making sure they are okay after they have a "boo-boo." We know she will be an amazing big sister.
Becoming parents was such a blessing and we feel having another child join our family would be just as big of a blessing. We are ready to become parents again, but because a second pregnancy would be a higher risk for Livia, we have chosen adoption to grow our family. We believe family is something that is made and not born and this is why adoption is our first choice for growing our family this time around.
Our Family Traditions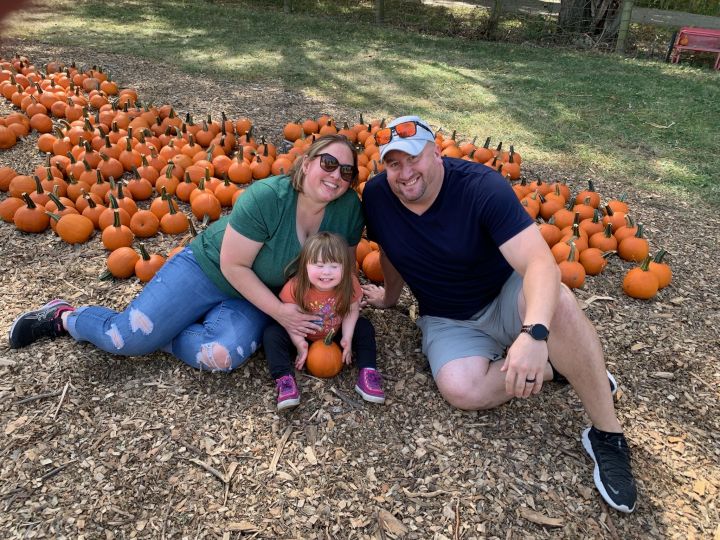 Holidays and traditions are very important to us as a family. Growing up we experienced holiday traditions differently but we have chosen to incorporate those differences into our family. The Fourth of July was Livia's dad's favorite holiday and since his passing in 2007 it has meant more each year to celebrate his memory. We always buy fireworks to shoot off at our house and love watching firework shows put on by our communities. Since moving we have discovered that our community puts on many parades. This past year Caroline went to the 4th of July parade and absolutely loved the fire trucks and sirens as they went by. These are the memories we hope to create with your child.
Every fall we look forward to picking out pumpkins and competing to see who can carve the coolest design. Afterwards we bake the pumpkin seeds for Josh's favorite annual treat. Our favorite part of the fall is seeing our pumpkins lit up for the first time. This year brought a new challenge as living in a home with acreage, comes with deer who love to eat your pumpkins that are on the back patio!
Being the first year in our community during the Thanksgiving and Christmas season we realized there are many new and exciting traditions we can continue to create as we grow our family with you and your child.
Addressing Cultural Diversity
As parents our top priority is to raise our children to be confident and comfortable with who they are and their perception of themselves. We want each of our children to be able to interact with all races and cultural backgrounds with ease. As white parents we understand that this is a lifelong learning journey and are willing to put in the work to understand how to raise a transracial family.
Through our lives combined we have lived in 7 states and one country. We consider ourselves lucky to have been exposed to many diverse cultures through travel and Josh's past service in the United States Air Force. We truly believe that the more culture you can expose yourself to will only benefit your family and children.
When contemplating adoption we made the conscious decision to move to a community that was much more diverse than our previous one. We want our children to have doctors, teachers, friends and community leaders that look like them. Josh has also taken a job at a university that is considered a minority serving institution and we will have many opportunities through this to expose our children to a variety of cultural backgrounds.
We look forward to addressing our commonalities as well as our differences, understanding that cultural heritage is an important part to each person as they grow.
Photos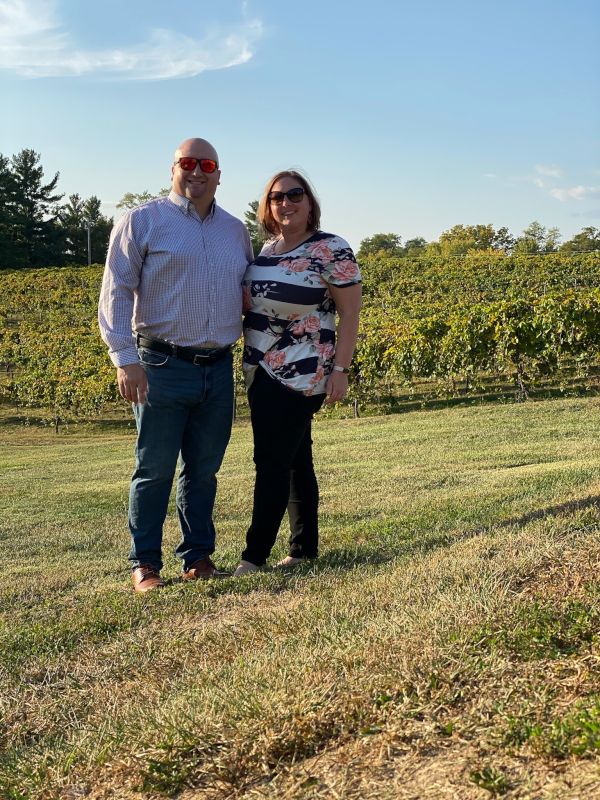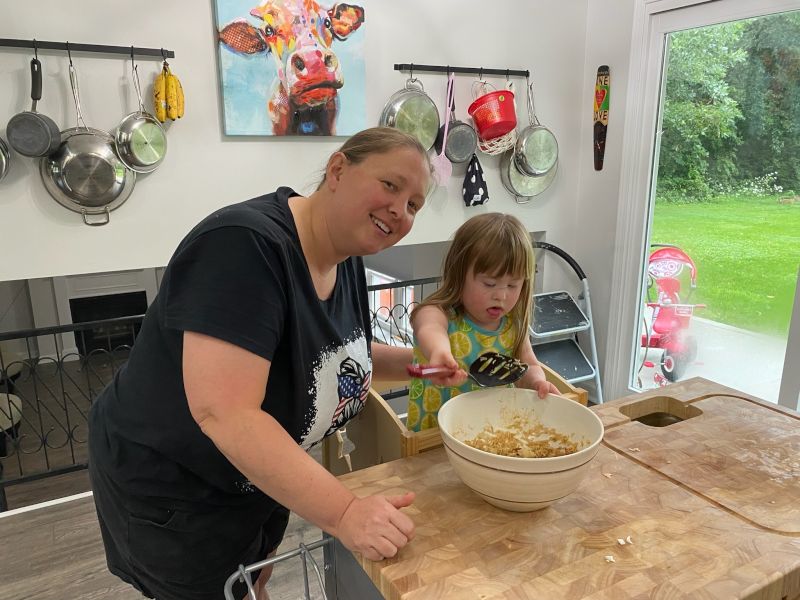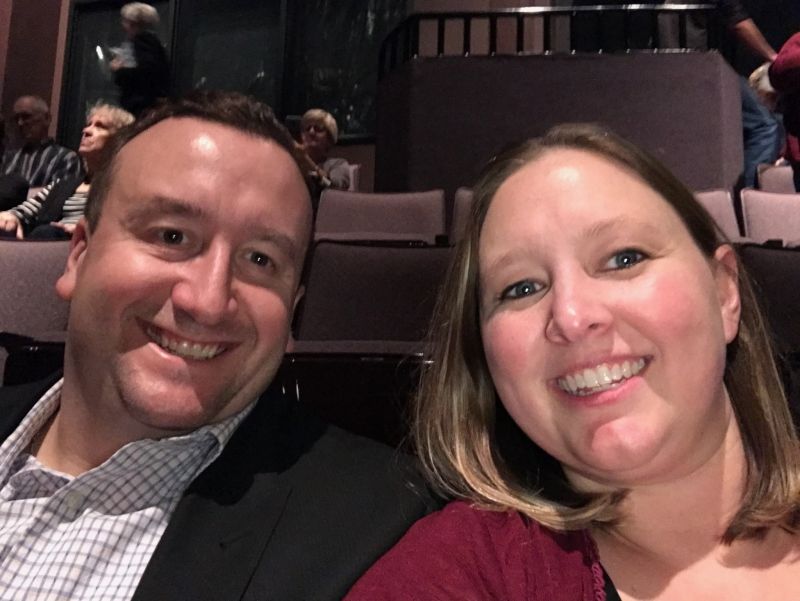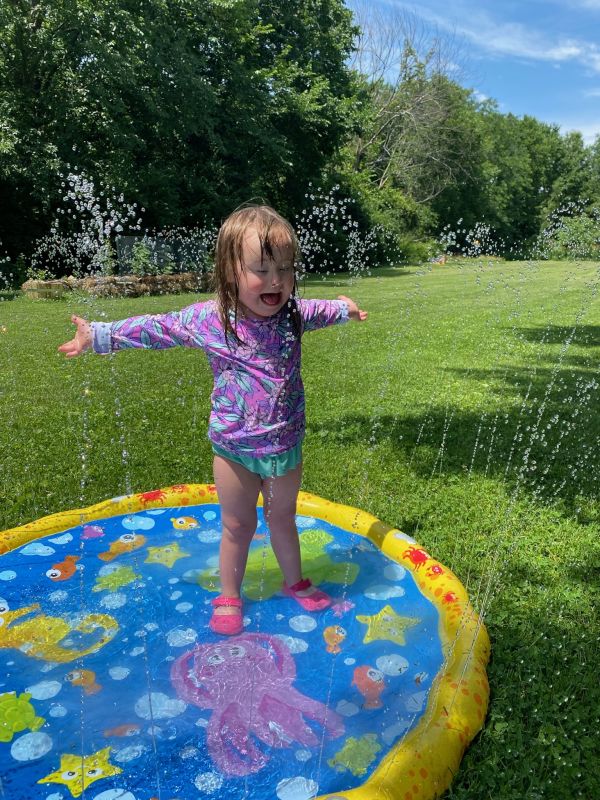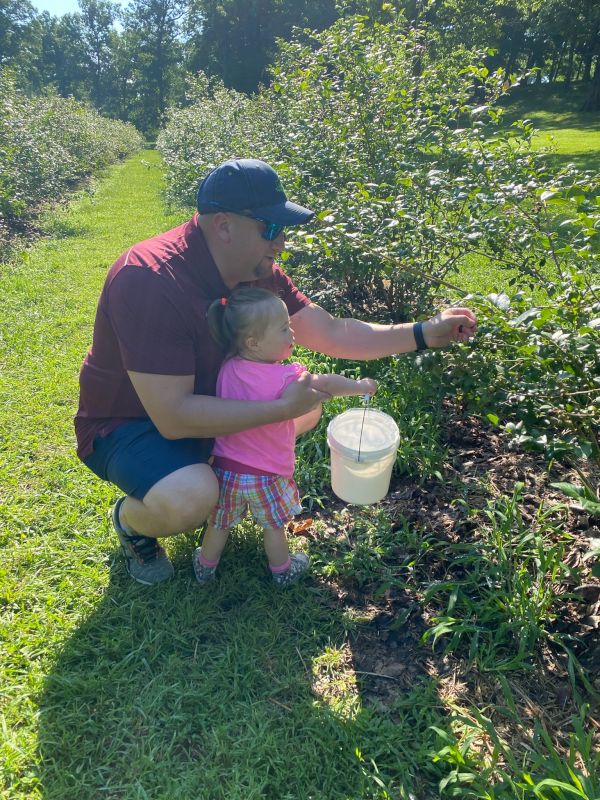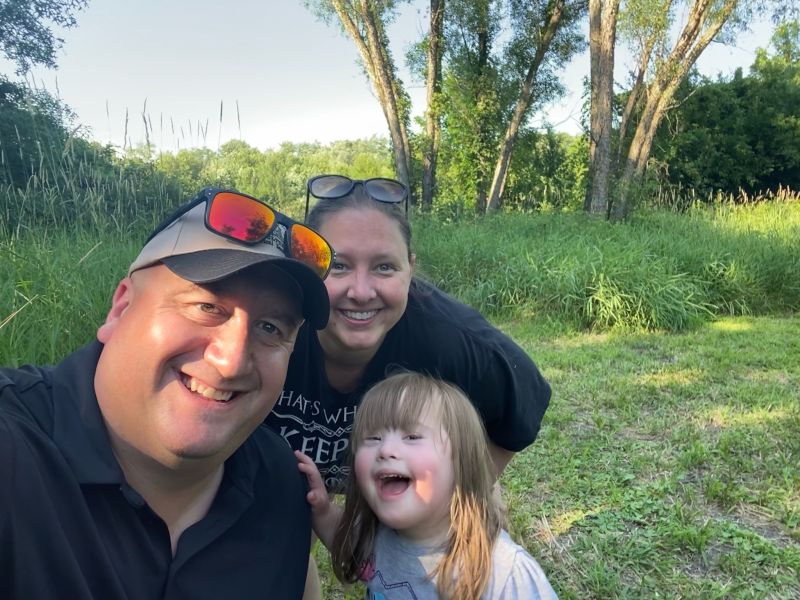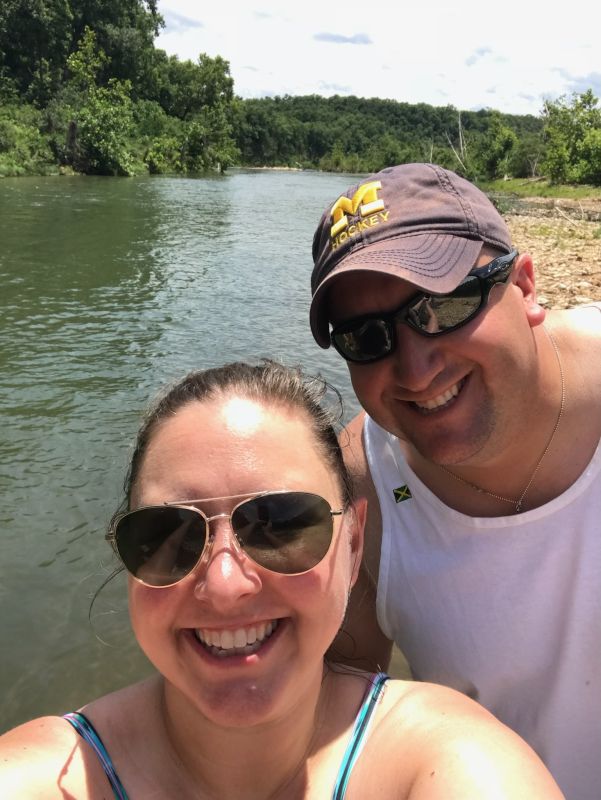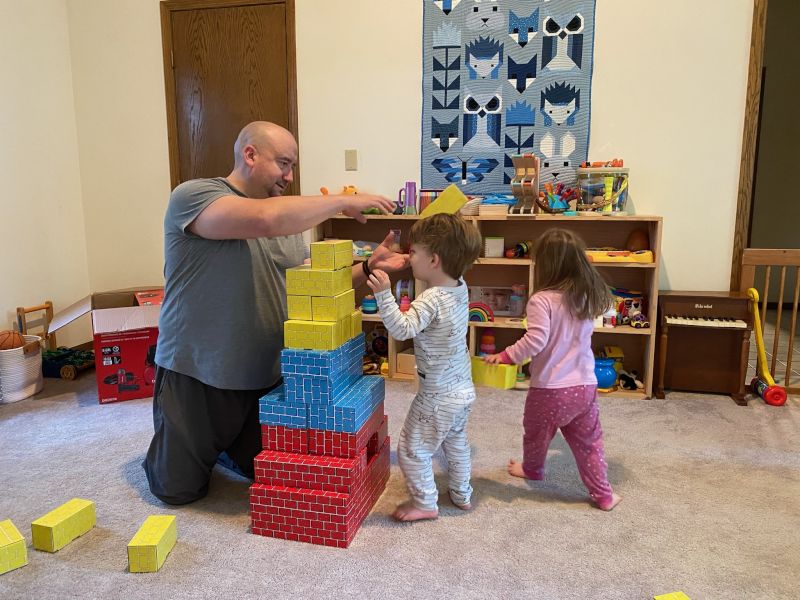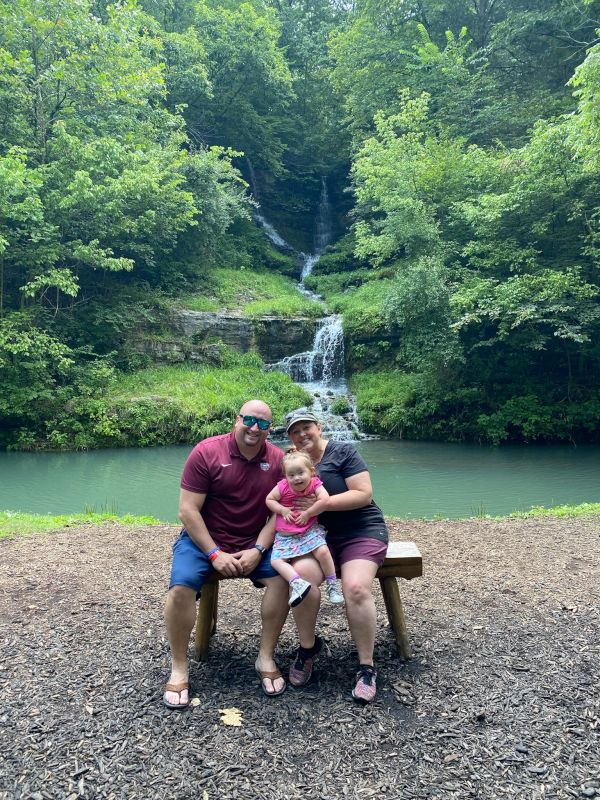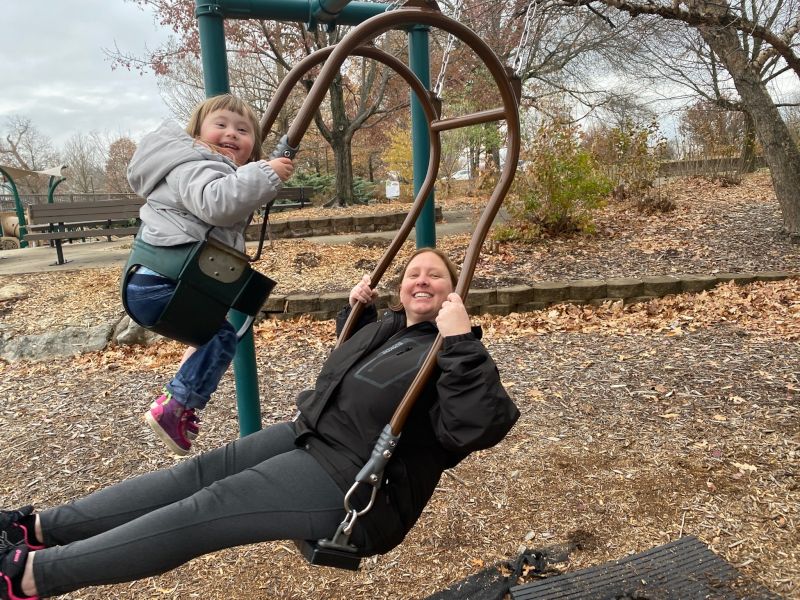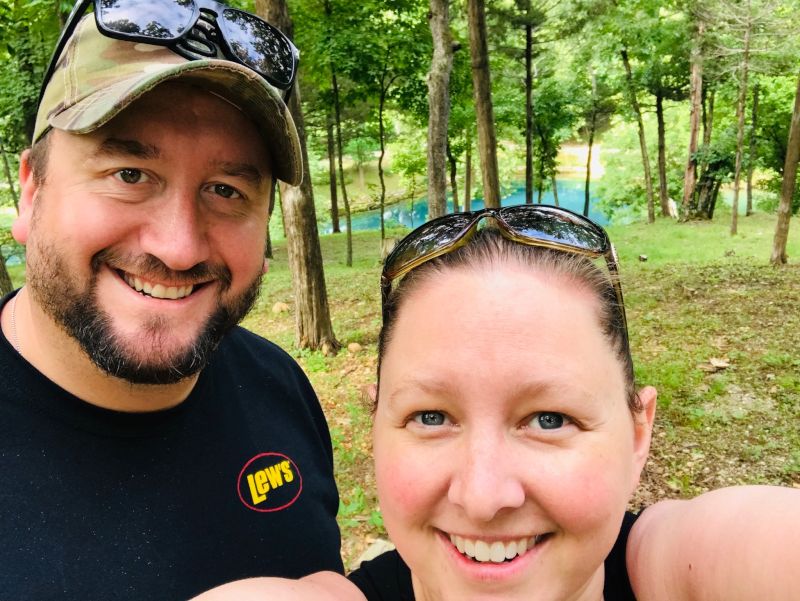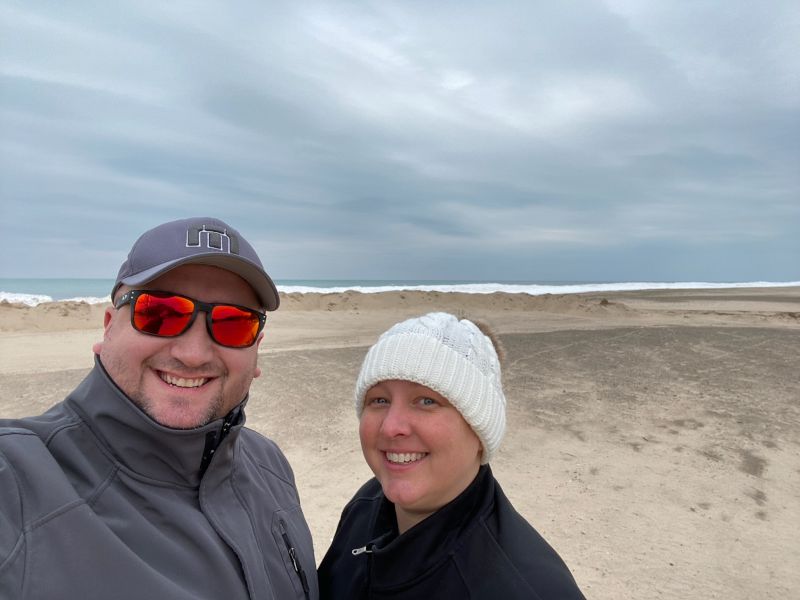 ×
1 / 12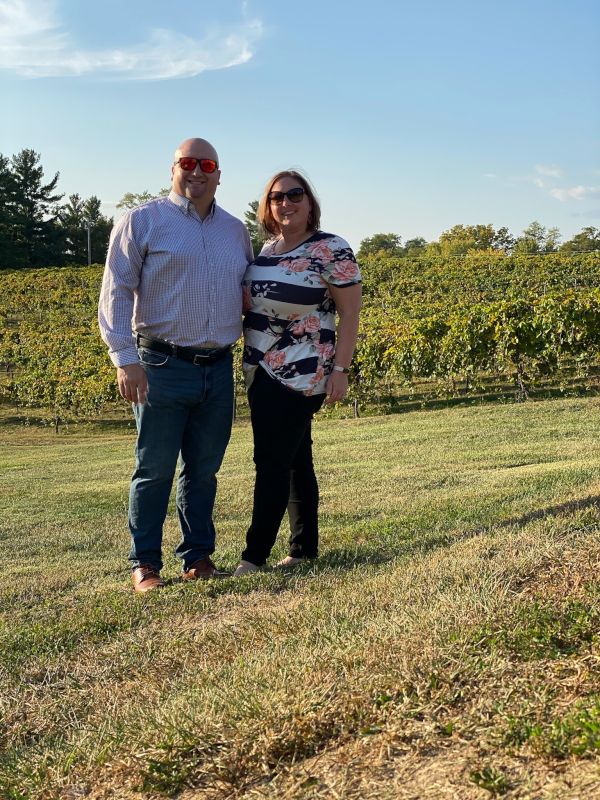 2 / 12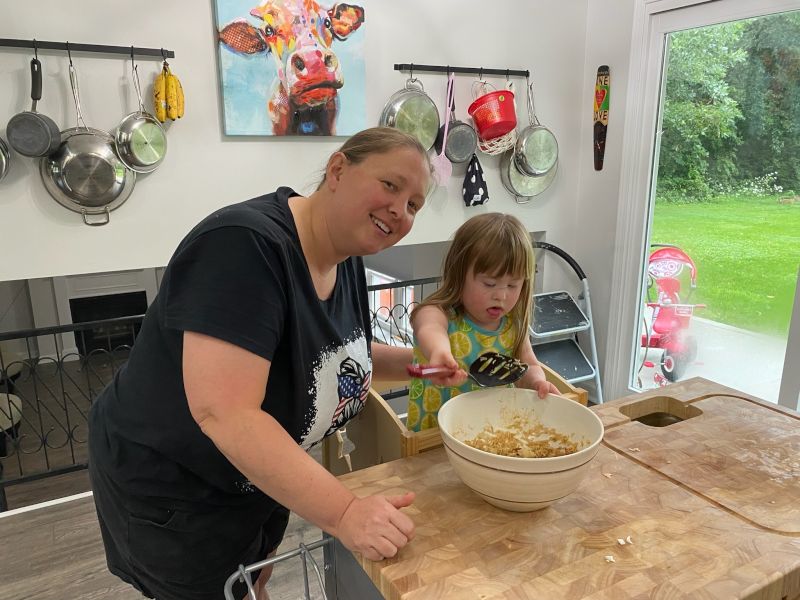 3 / 12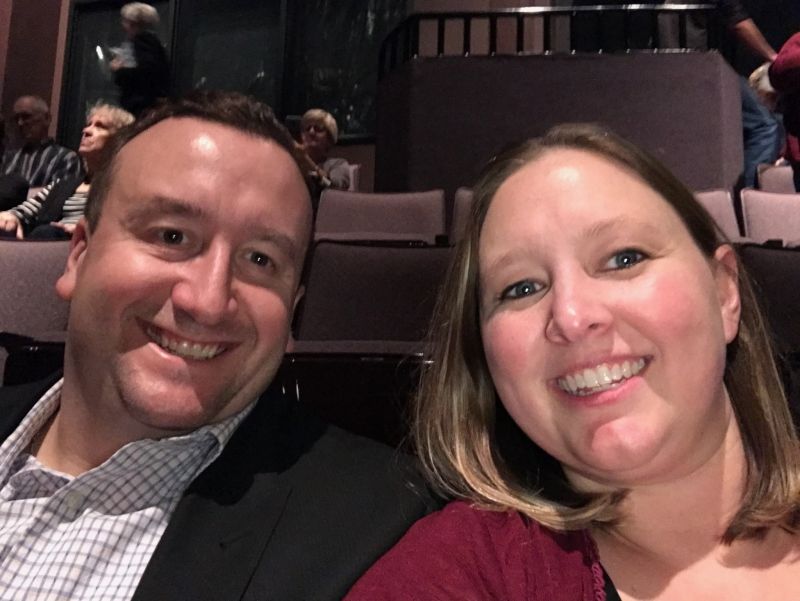 4 / 12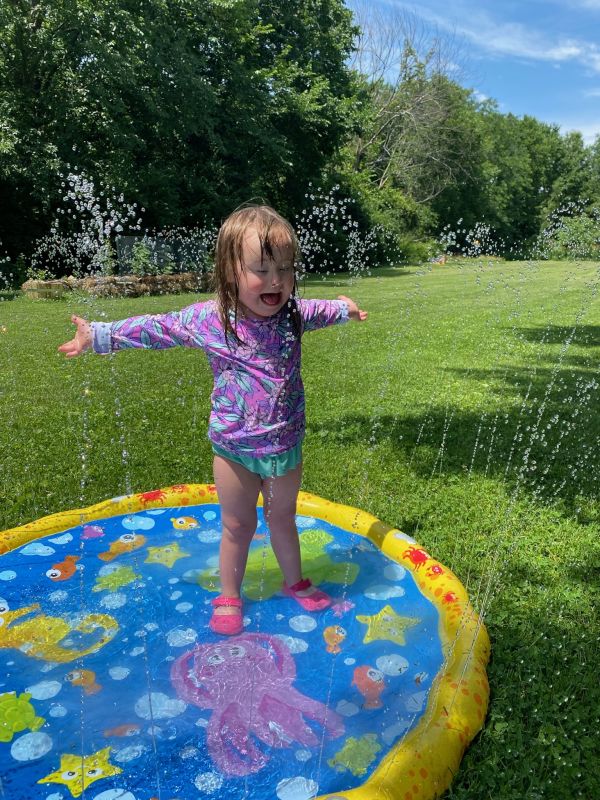 5 / 12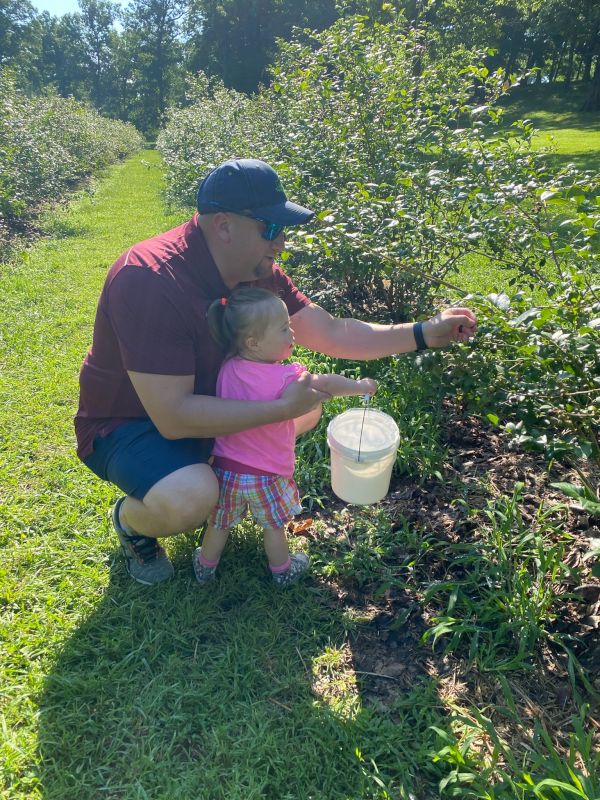 6 / 12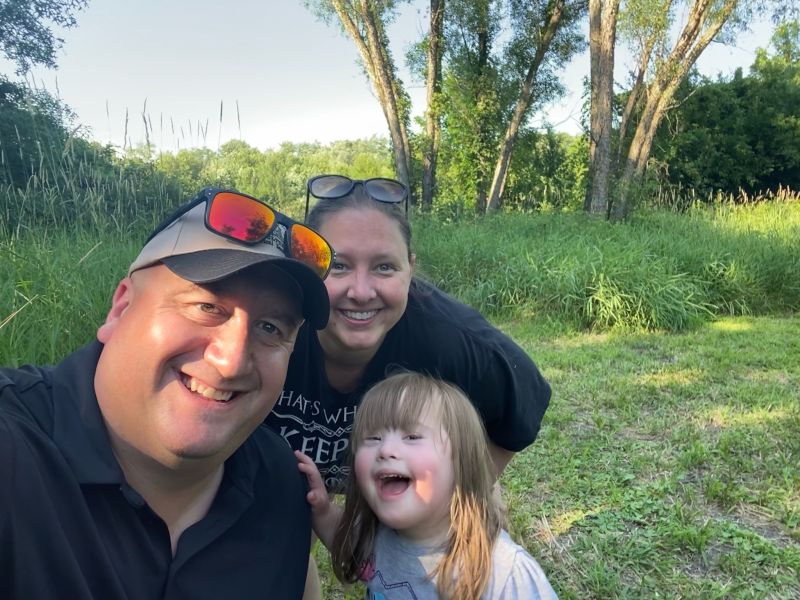 7 / 12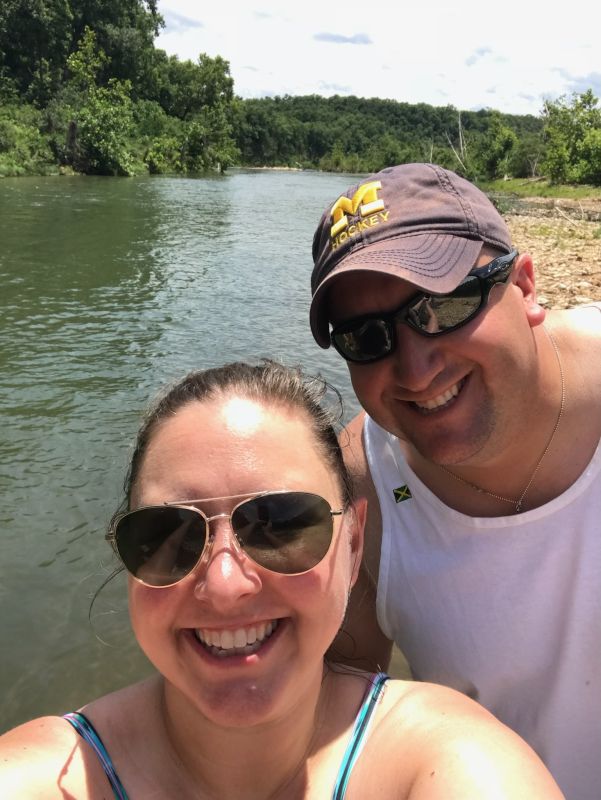 8 / 12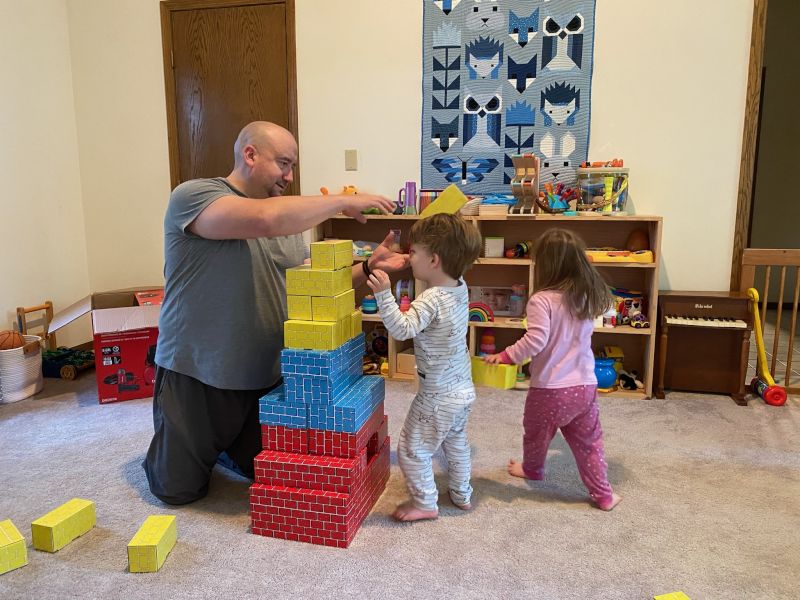 9 / 12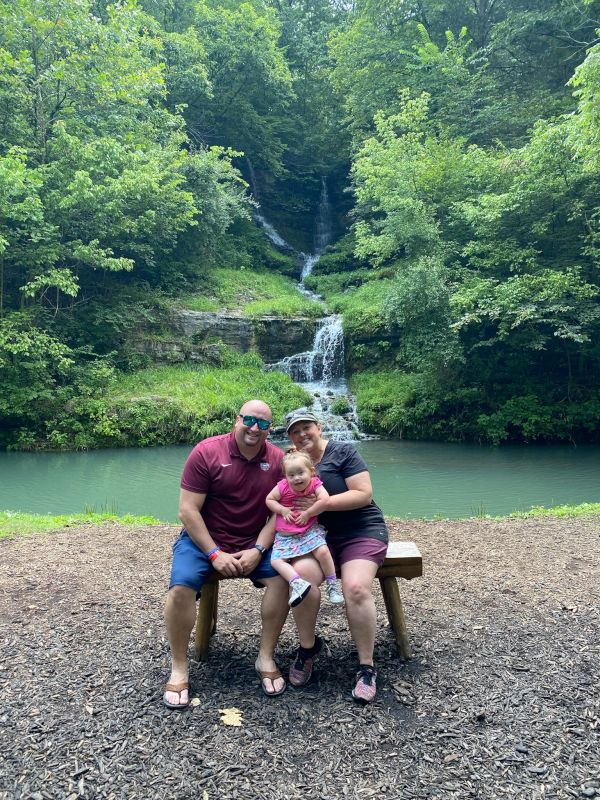 10 / 12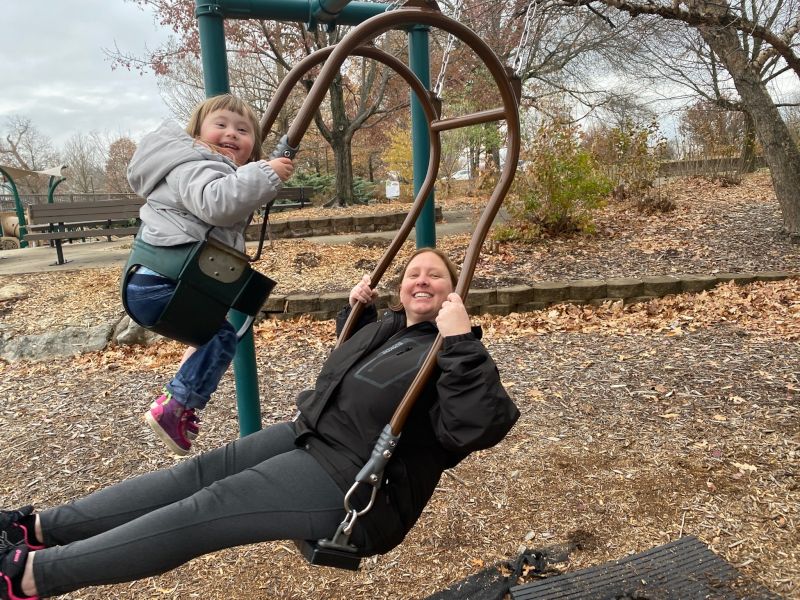 11 / 12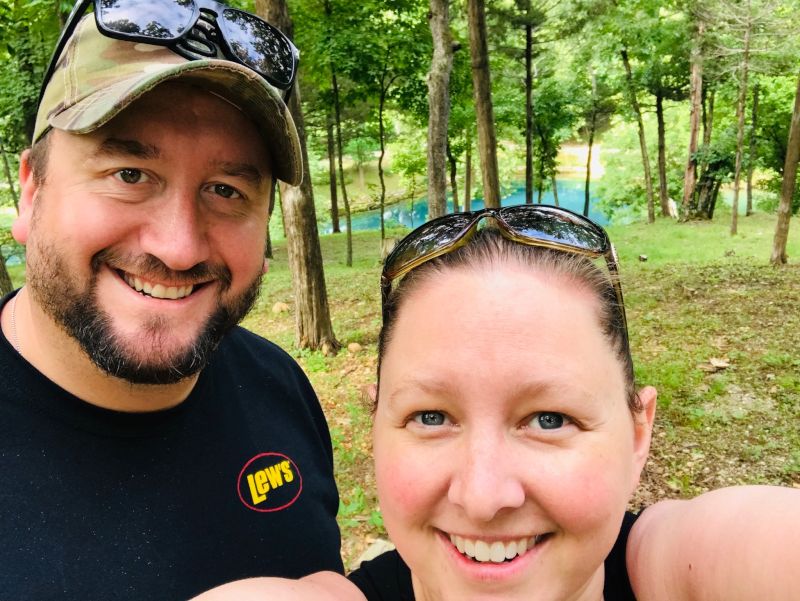 12 / 12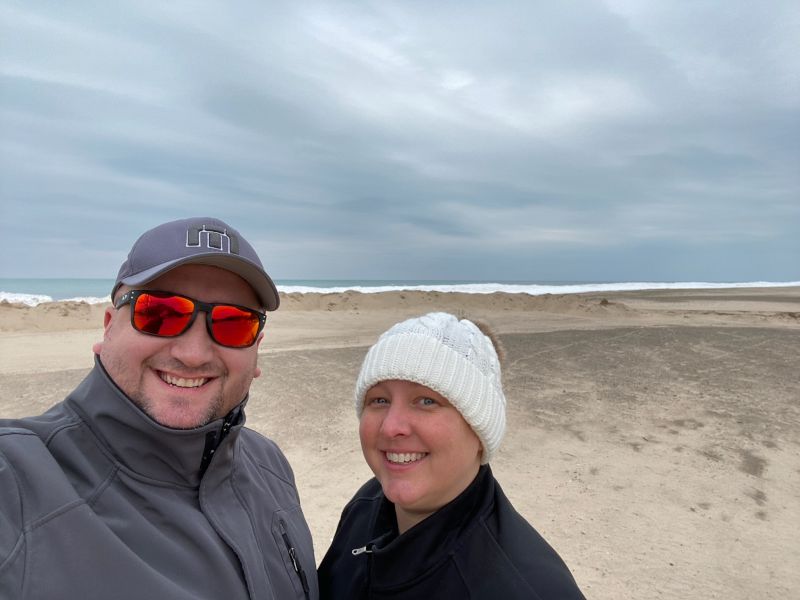 ❮
❯
Our House and Neighborhood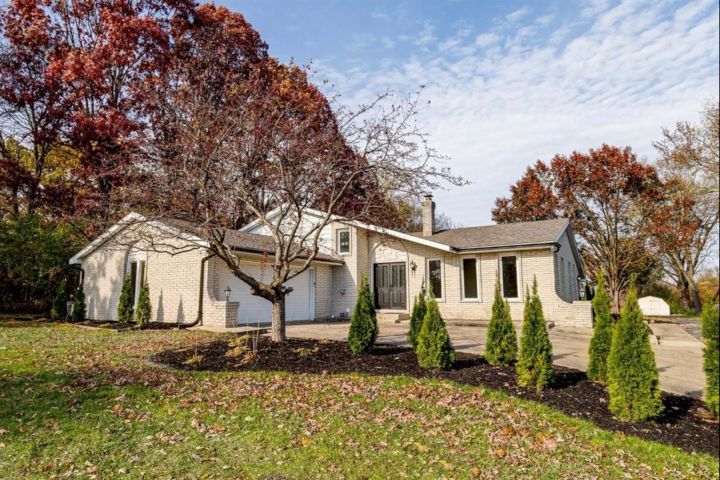 Our home in northern Indiana is one mile from the quaint town square and about an hour south of Chicago. On two beautiful acres, our 4 bedroom/3 bath split level home is perfect for endless seasonal fun! During summer months our favorite times are spent on the back patio, playing in the yard, grilling, and cooling down on our splash pad. In the winter, we enjoy sledding down our hill, making snow angels, and sitting by a warm fire in our family room with a cup of hot cocoa. Our home is the best of rural living with the perks of a large community close by.
Our community provides excellent medical care, education, and recreational activities within a fifteen minute radius. No matter the time of year there are always activities in the community for people for every age to partake in. They have swimming lessons at the YMCA, ice skating at the community center, community concert series, farmers markets, and many festivals.
Being close to town, we take advantage of the many parks, playgrounds, and community sponsored activities. Our favorite playground is the one located at our local fairgrounds. We love spending time going down the slide, playing on the swing, or even an outside game of hide and seek!
Our Extended Families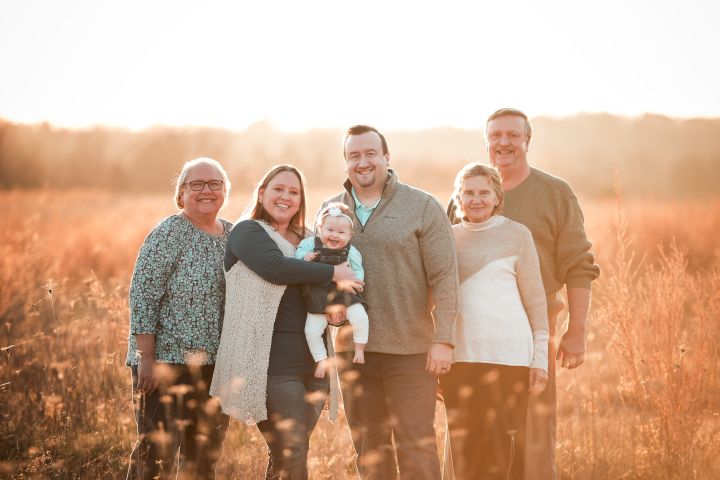 Family is the most important aspect of our lives. Josh's family is from the upper peninsula of Michigan and Livia's is from Missouri. We have chosen to live half way between allowing for easy weekend travel. Our priority is to visit family every other month and always on major holidays. Whether we host or a family member hosts, potluck style or a traditional holiday dinner, a large family gathering is guaranteed on Thanksgiving and Christmas.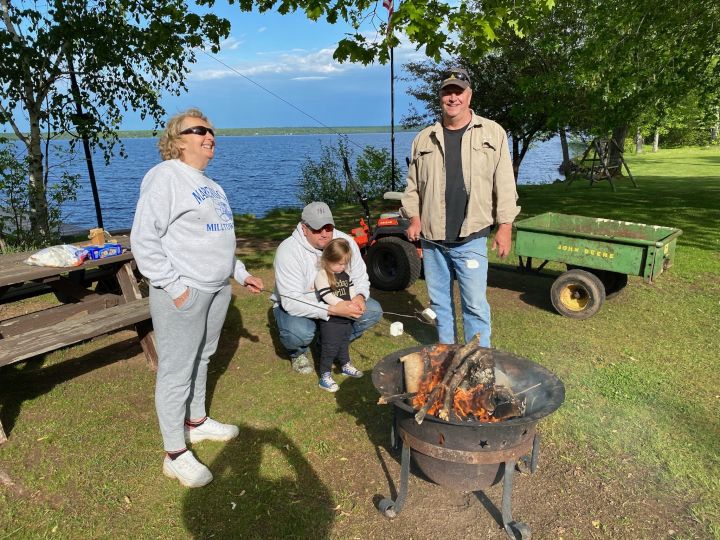 Josh is an only child and grew up with many aunts, uncles and cousins living within a few miles of his parents' home. Growing up on a lake instilled the love for water in Josh and he has shared that love with Livia and Caroline. Swimming and fishing are staples while visiting Josh's parents in the summer and snowshoeing, ice-fishing, and snowmobiling are our favorite winter sports.
Livia's mother, brother, sister-in-law and three nephews all live near each other in Missouri. We are board game playing fools and hope to instill this love into our children as they grow. Taking our children to parks, zoos, and other outings is important to us as a family because we believe experiences grow little minds and won't be forgotten. We can't wait to see the excitement on your child's face during these experiences.
From Us to You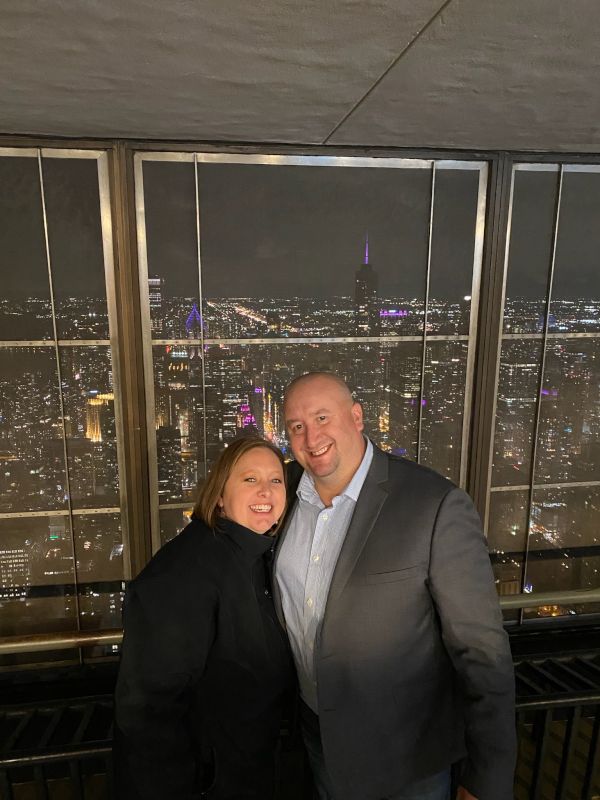 As we go to bed at night and as we wake up in the morning we are thinking and talking about what we could possibly write to you. How do you put into words how much we admire your strength and courage through this process with an understanding of how much trust you are putting into our family to raise your child as our own? Two words sum it all up ... Thank you!
Through these talks we know this process will be emotional for everyone. The comforting answer is a simple one. It's all about the love for your child. The love you have and the love we have to give will be what bonds us for life. We look forward to starting the journey with you.
Our relationship is built on love, laughter and adventure. We have been together for ten years and married for six. During this time we have worked hard to create a stable and loving home that affords every opportunity a child could want. The needs of our children are put above all else. As parents our hope is to raise our children to be confident in themselves, their skin and without limitations on who they can become.
Our daughter Caroline has so much love for other children already in life and cannot wait to become a big sister. We can only dream of how wonderful a relationship could be between her and her little brother or sister.
We believe in finding joy and not taking for granted the little moments in life. A small glimpse of what life could be like with your child in our home is our nightly routine. When we get home we have family time to start our evening which includes a variety of dancing, hide and seek, coloring, block building, or pretend cooking in the play kitchen. We have dinner and then a relaxing time on the couch watching TV shows or talking as a family. Then comes our favorite part…bath time. Caroline plays, splashes, sings and giggles in the bath before getting her jammies on for the night. Then she picks out two of her MANY books. Immediately after, she jumps into Livia's arms and "Choo choos" like a train down the stairs to the living room where we read the books together. As the yawns set in, she hops in Daddy's lap to snuggle before he carries her upstairs to bed. As they walk through the hall to bed they pass an empty room waiting for her little brother or sister to share in these simple joys of our everyday life.
Your child will be LOVED! By us, by our family, and by you they will be LOVED! We promise to talk openly, honestly and positively with your child about adoption and teach them that their family is made up of people far and wide. We promise to send you letters and pictures in your preferred format but we are open to more communication such as emails, phone calls, and visits depending on your comfort level. No matter what you choose you will always be a part of our extended family.
With Love,
Josh & Livia
Favorites
Actor
Leonardo DiCaprio
Kevin Costner
Actress
Jennifer Aniston
Jennifer Garner
Author
Tom Clancy
Dan Brown
Book
Where the Red Fern Grows
Chronicles of the One Series
Candy Bar
Reeces Peanut-butter Cups
Milky Way
Cartoon
Smurfs
Teenage Mutant Ninja Turtles
Childhood Memory
Going to Baseball games/ fishing with grandfather
Float trips with my aunts/uncles/cousins
Childhood Toy
He-man
My Little Pony
Children's Book
Where the Wild Things Are
The Pout Pout Fish
Classic Movie
A Christmas Story
Miracle on 34th Street
Color
BLUE - Go BLUE!
Purple
Day of Week
Thursday
Saturday
Dessert
Brownies (no nuts)
Icecream
Disney Movie
Lady and the Tramp
Encanto
Dream Car
1968 Shelby GT 500
Lamborghini
Dream Job
Professional Golfer (Have the passion, lack the skill)
Country Singer
Dream Vacation
Ireland
Tahiti
Family Activity
Playing the back yard
Board games
Flower / Plant
Peace Lilly
Succulents
Form of Exercise
Weightlifting
Dancing
Holiday
4th of July
Thanksgiving
Holiday Song
Silent Night
Mary Did You Know
Holiday Tradition
Putting Christmas lights up on house (Griswald Style)
Decorating cookies or making gingerbread house
Ice Cream
Moose Tracks
The Tonight Dough- Ben and Jerry's
Junk Food
Dill Pickle Chips
Cheezit
Leisure Activity
BBQing
Lake Vacations
Magazine
MensHealth
National Geographic or Highlights
Memory with a Child
Holding Caroline for the First time
Day of Caroline's Birth
Memory with Spouse
Buying our first house together
Cosmos Mystery Area
Movie
Draft Day
The American President
Movie Munchie
Snow caps
Butter Popcorn
Movie Quote
You can't handle the truth!
Movie Type
Rom Com's
Action
Musical Group
Arrow smith
Pentatonix
Nursery Rhyme
Ba Ba Blacksheep
This Little Piggy
Olympic Event
Swimming
Gymnastics - Floor
Personal Hero
My Dad
My Great Grandmother
Quality about my Spouse
Her Drive
His Humor
Quote
Attack each day with an enthusiasm unknown to mankind - Coach Jim Harbaugh
"We can do hard things"
Restaurant
Metropolitan Grill
Any Mexican restaurant
Sandwich
Ultimate Porker from Jimmy Johns
Peanut butter and Jelly
Shopping Store
Home Depot
Amazon
Song
All Summer Long - Kid Rock
Thinking Out Loud - Ed Sheeran
Sport to Play
Golf
Volleyball
Sport to Watch
Football
Football
Sports Team
Michigan Wolverines-all teams
KC Chiefs
Subject in School
History
Science
Thing to Cook
Big breakfast spread
Biscuits and Gravy
Time of Day
Morning
Bedtime
Tradition
Carving Pumpkins
Fireworks on 4th of July
TV Show
The Office
Madame Secretary
TV Show Character
Micheal Scott from the office
Elizabeth McCord on Madame Secretary
Type of Music
Country/Southern Rock
Country
Vacation Spot
Anywhere with a Lake
Camping/floating rivers
Video Game
NCAA Football
MarioCart
Get in Touch
Provide more information, so American Adoptions can connect you with this family.
---