1-800-ADOPTION
Thank you for viewing our profile
If you would like to learn more about us, please call 1-800-ADOPTION (2367846), fill out the form at the bottom of our on-line profile page, or email us at bp_information@americanadoptions.com.
To revisit our on-line profile page and view our profile video at American Adoptions, simply use your mobile phone to scan the QR code on the right. We are looking forward to hearing from you!
Luke & Mike
Hi! We are Luke and Mike, a married couple living in Chicago, IL with our 1-year-old dog Mojo. We are so excited to grow our family through adoption and bring a little one into our home. We were both fortunate to be surrounded by a loving, caring family and have built a home and family that we're hoping to share and expand. Thank you for viewing our profile, for considering us. We're looking forward to this journey.
About Us
Job
Marketing Director
Senior Principal, Experience Design
Education
Bachelor's Degree in Business, Marketing, Public/Non-Profit Management
Master's Degree in Digital Communications and Media Arts
Relationship
Legally Married
Our Leisure Time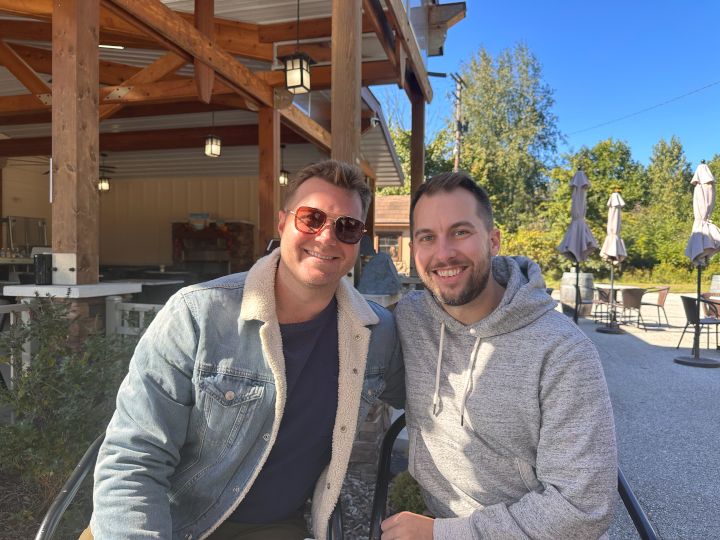 We appreciate spending time together and with family/friends in our leisure time, but also our time to spend time doing a hobby that's solely for us.
For example: we spend weekends throughout the year going away or visiting friends and family. Some of our favorite weekends in the summer are going to a cabin by a lake with our Wisconsin family, where we swim, go on boat or jet ski rides, tube or ski or paddleboard. Spending time outside and growing up as a family, at the campfire at night roasting s'mores and listening to music is a favorite pastime that we cannot wait to share with a child.
We also love spending time as an immediate family: going on bike rides to parks (especially with our dog in his own doggy backpack), exercising together, going on walks, meeting friends and family for meals in different parts of the city. We play video games together, board games, cook and listen to music together.
We also love to spend time together, but "do our own thing": Mike loves comic books, anime and video games. Luke loves to read, to play sports and spend time with his little brother through the Big Brothers Big Sisters program. We can't wait to encourage our child to spend time doing the things they are passionate about. We will learn about and participate in their passions, but will also make sure they have space to do what they love to do, whether it be with other people or on their own.
Our Family Traditions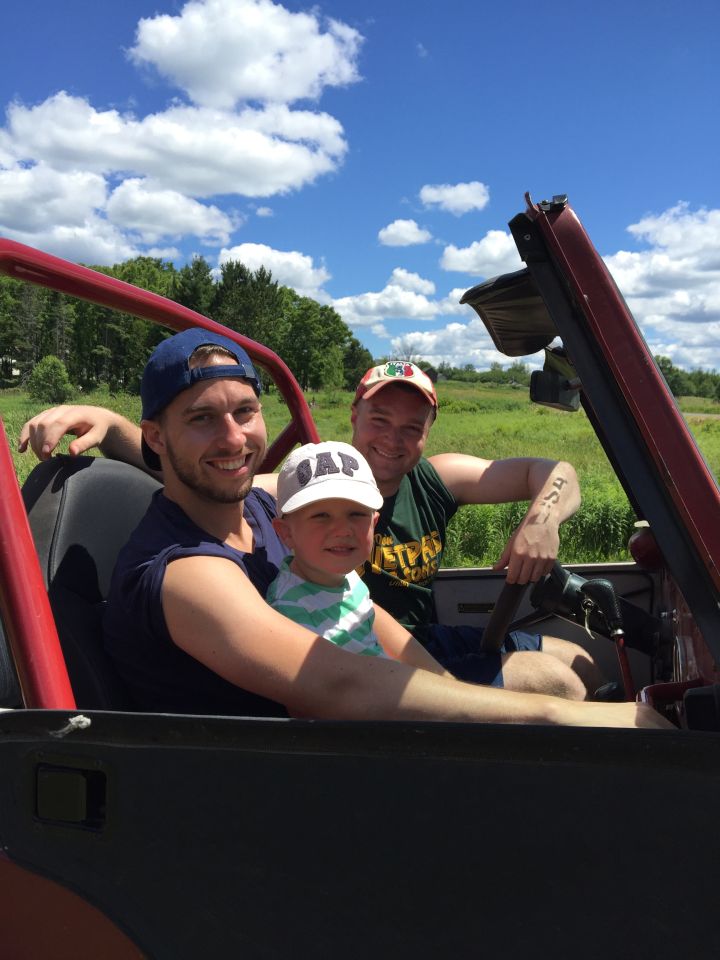 Luke comes from a big extended family, so we have some annual traditions we love to participate in throughout the year:
An annual long weekend at a summer camp with the whole extended family (nearly 100 grandparents, aunts, uncles, cousins and second cousins)
A bowling tournament on the Friday after Thanksgiving every year
Cookie-making party in December before Christmas
Trips to a farmhouse that we have in the family, where we ride on go-karts, go on hikes, sit by the campfire and play games
Board games. Lots and lots of board games as a family
Mike's family has so many traditions that we love to participate in and continue to build:

Golf as a family in the summer and fall
Christmas gift exchange with the cousins
Weekends away and visits to Chicago from aunts, grandma and cousins who live in Metro Detroit
We've built and will continue to build traditions for our immediate family (Mike and Luke and Mojo), too:

Saturday walks to the park (for now, the dog park!)
Sunday music and cooking brunch at home
Friday pizza night
Long bike rides to the park or the beach, where hang out with a book or play a game
Game nights with friends! Cribbage, board games, role playing games and fun party games
Cultural Diversity
Cultural diversity is important to us: everyone has a heritage and a history that should be explored, celebrated and put on display. And we believe that our family – and its potential mix of heritage and backgrounds – will celebrate this.
We won't shy away from acknowledging our differences, yet will also talk about what makes us alike as people and as a family and what makes us unique as people. If our family were to bring in a child of a different race or heritage, we'd work very hard to educate ourselves, would be sure that our community and the activities that we do reflect back the race of our child and never shy away from celebrating who they are and where they come from. We would not act like we can relate to every experience that the child's race will mean for them … but we will always, always learn and acknowledge what and how our child is feeling.
Photos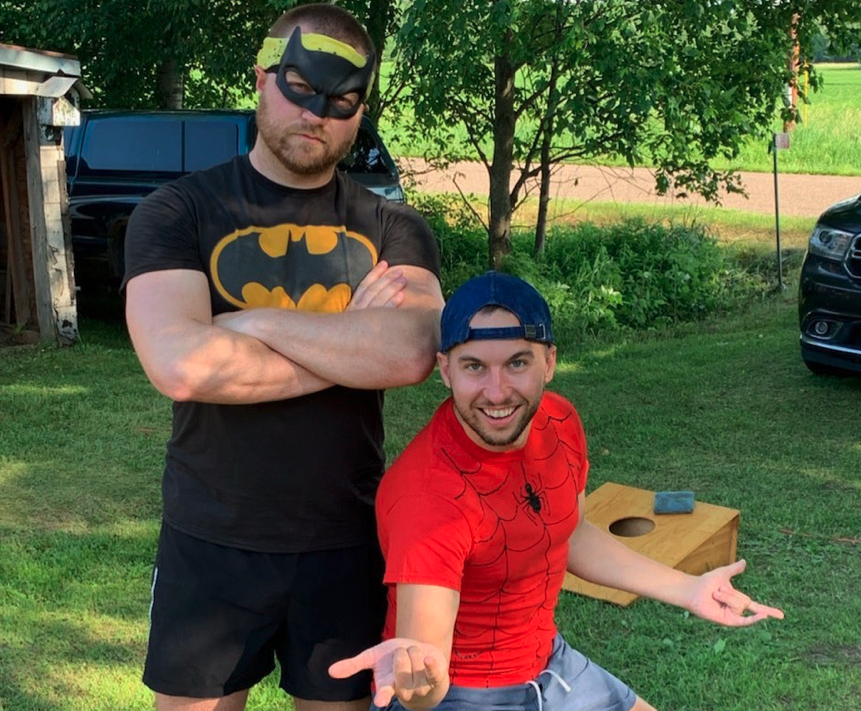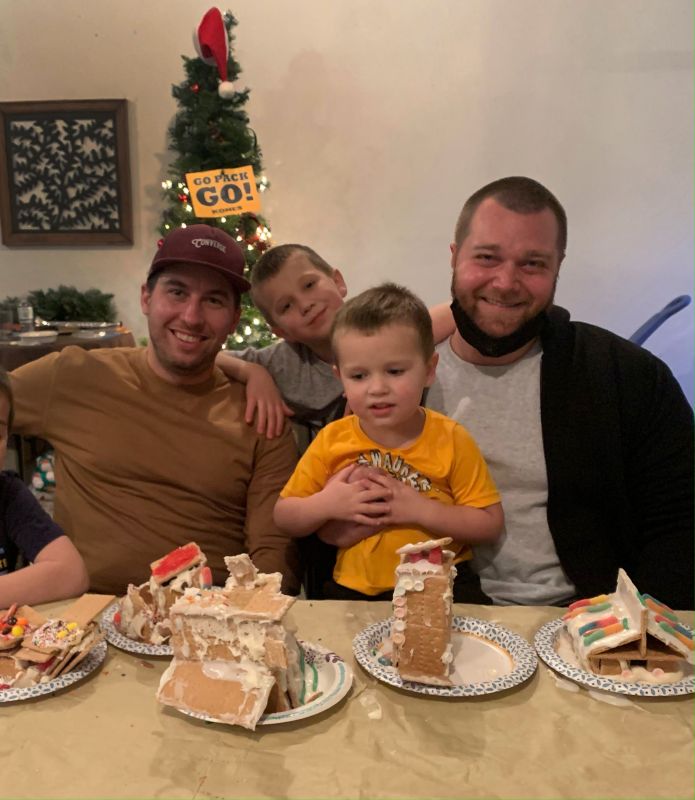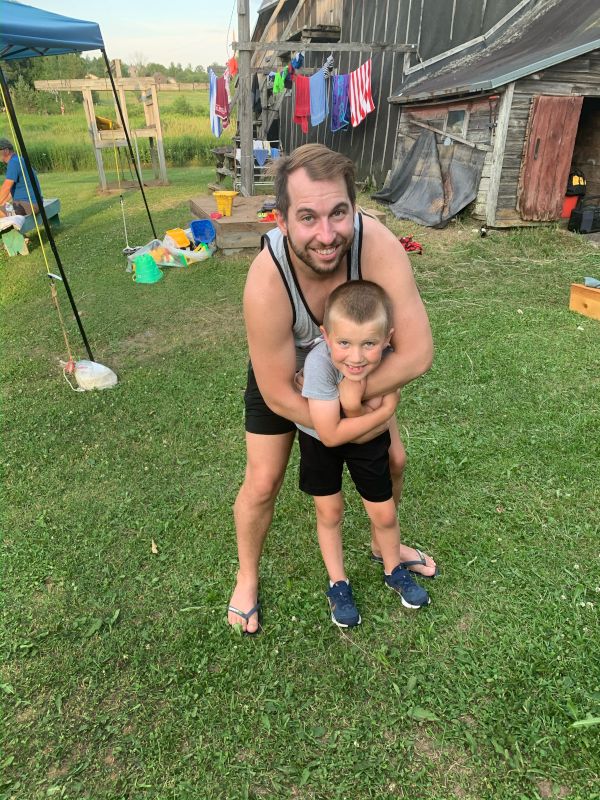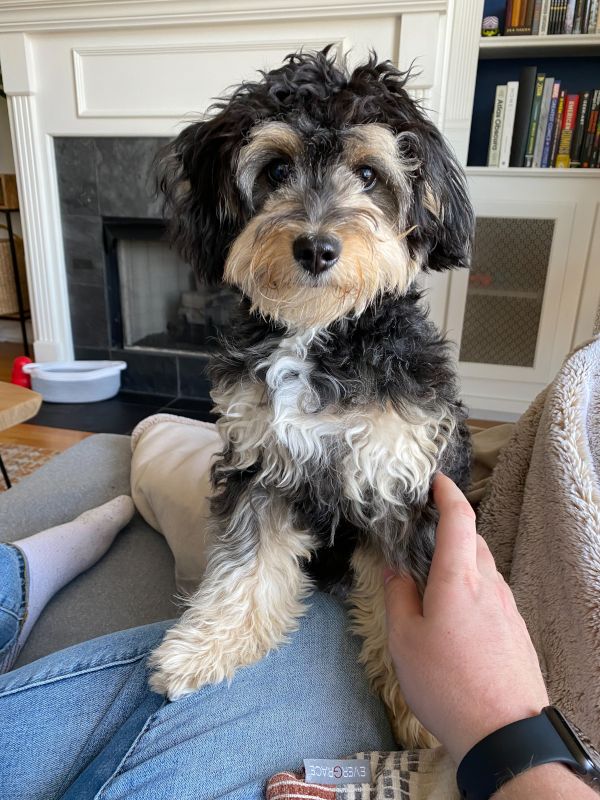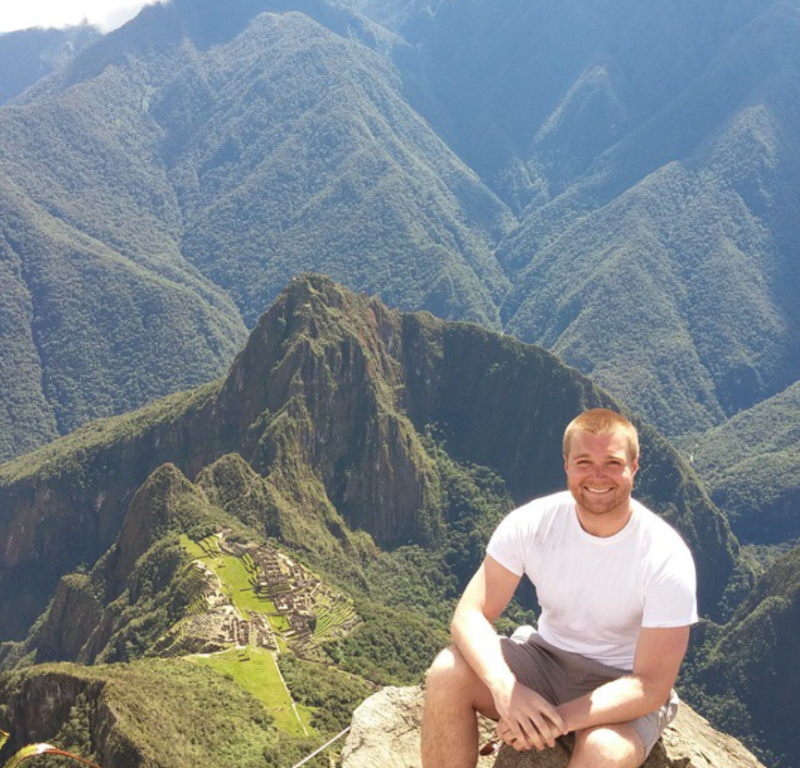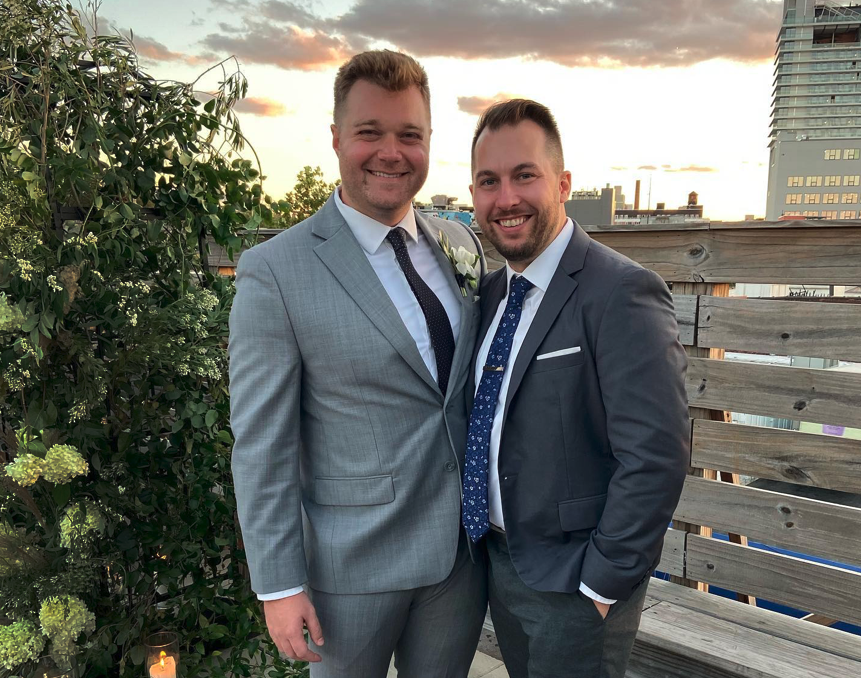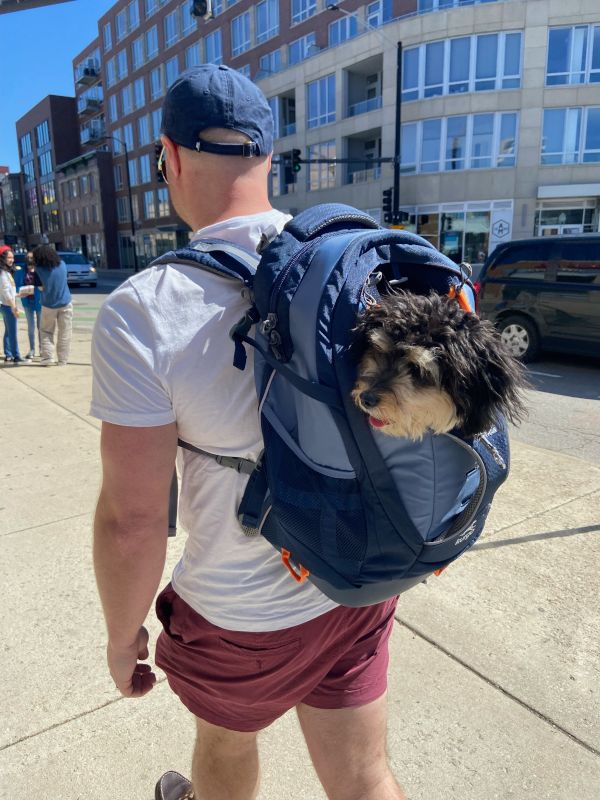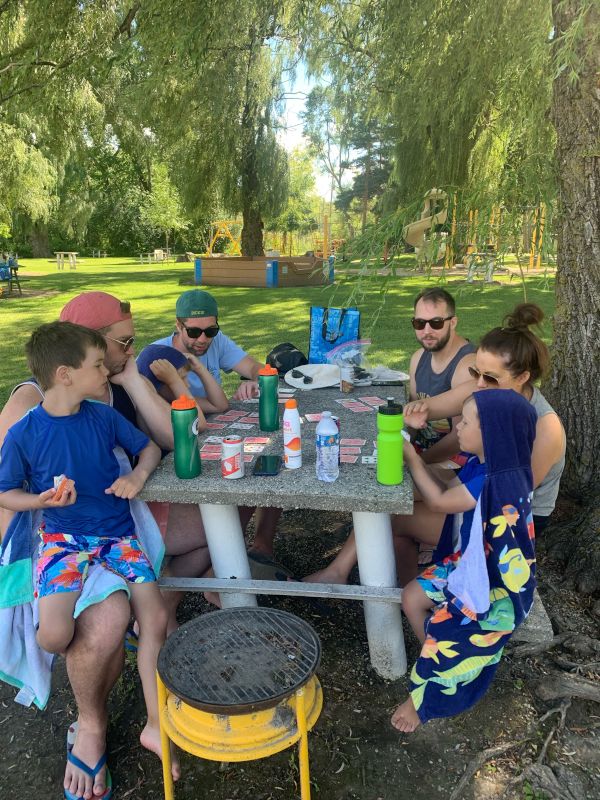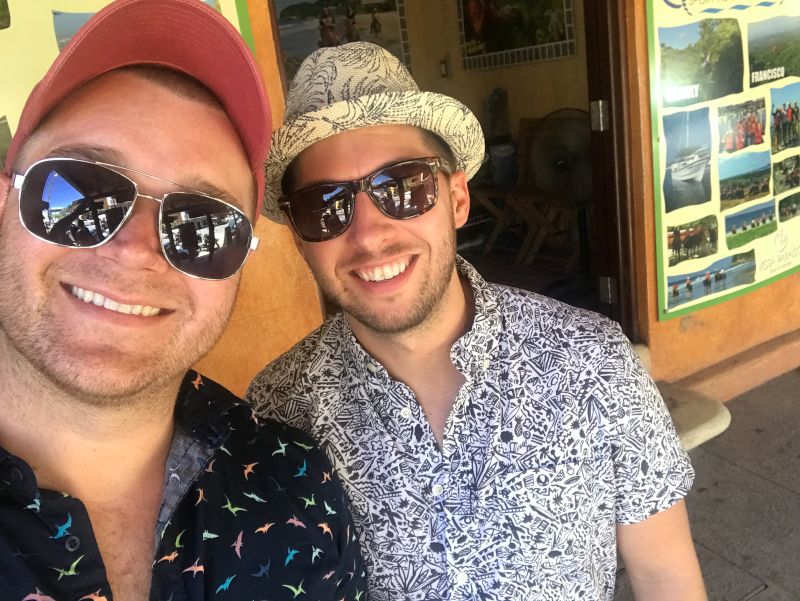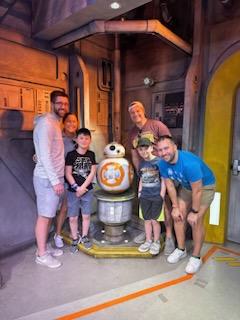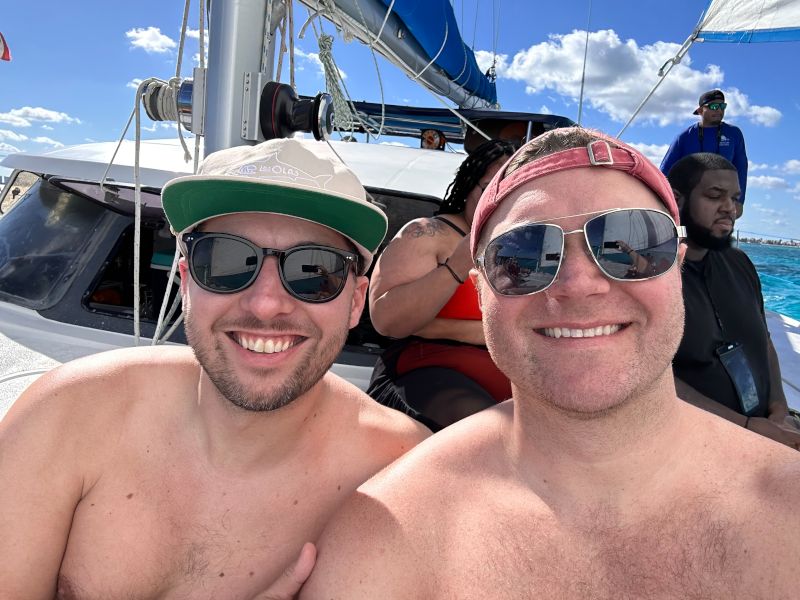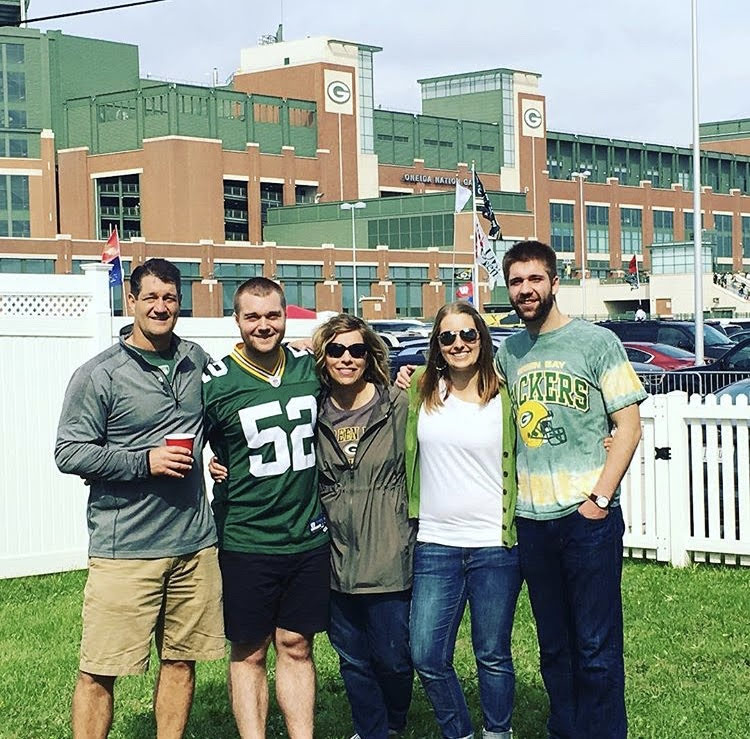 ×
1 / 12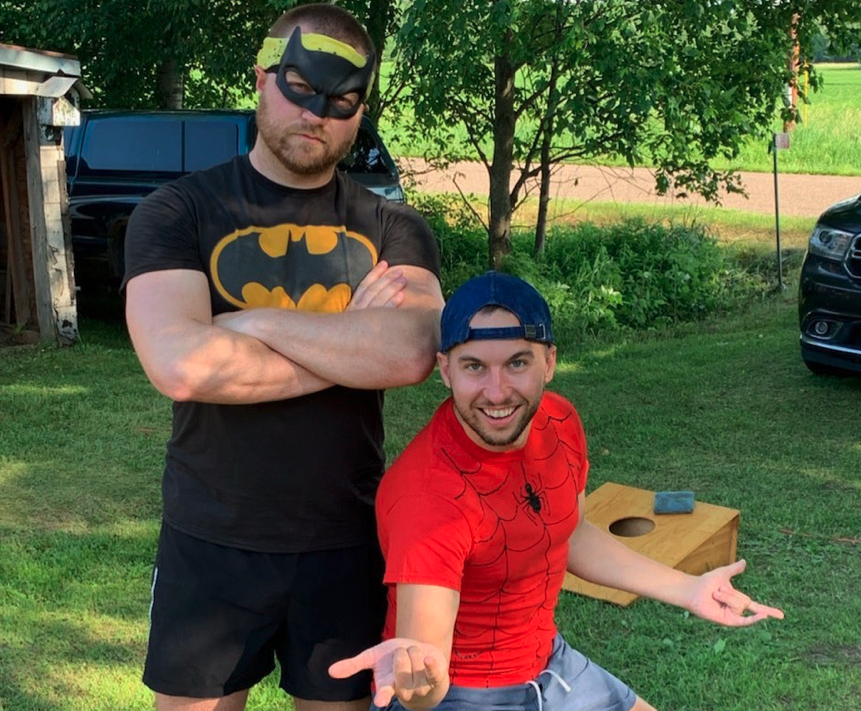 2 / 12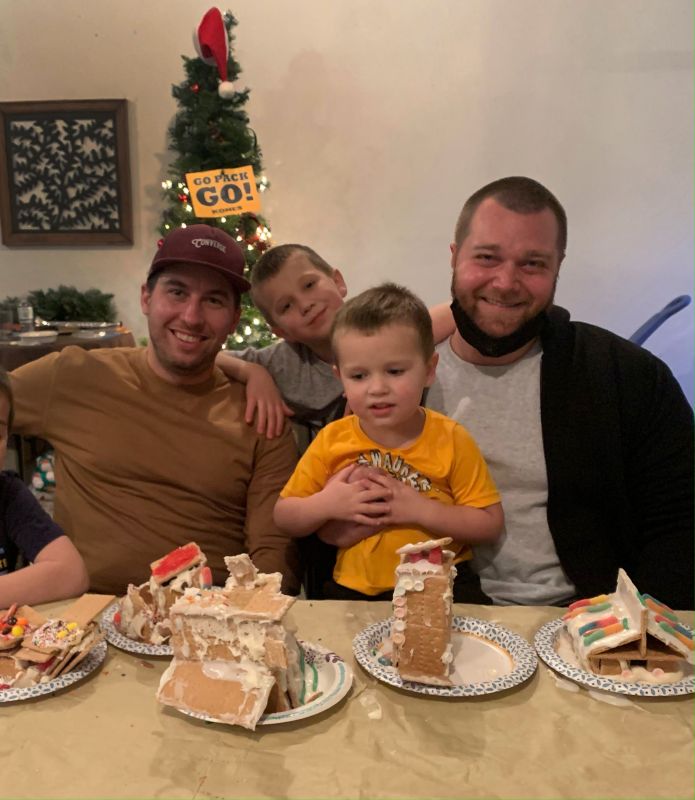 3 / 12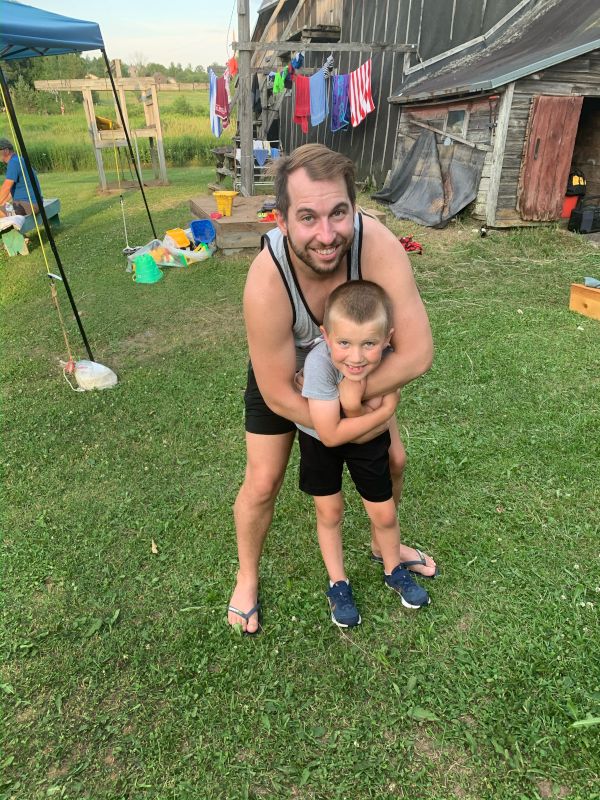 4 / 12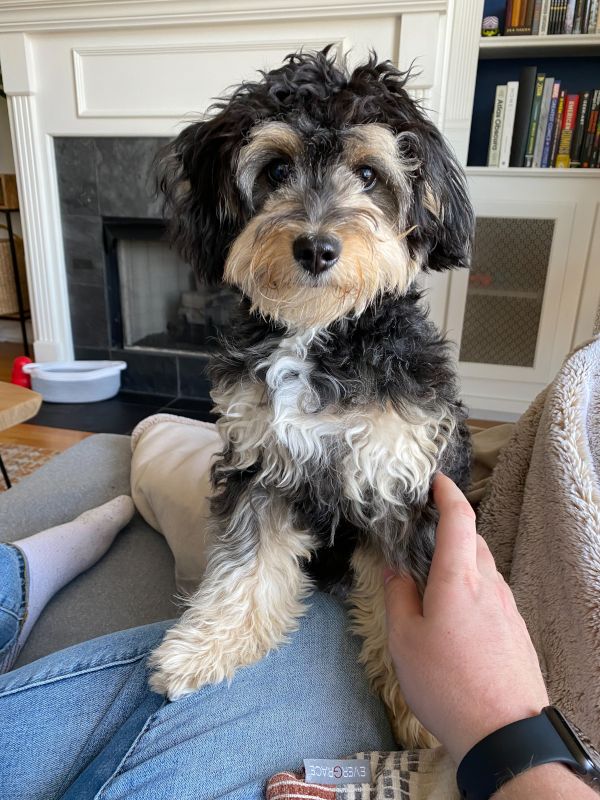 5 / 12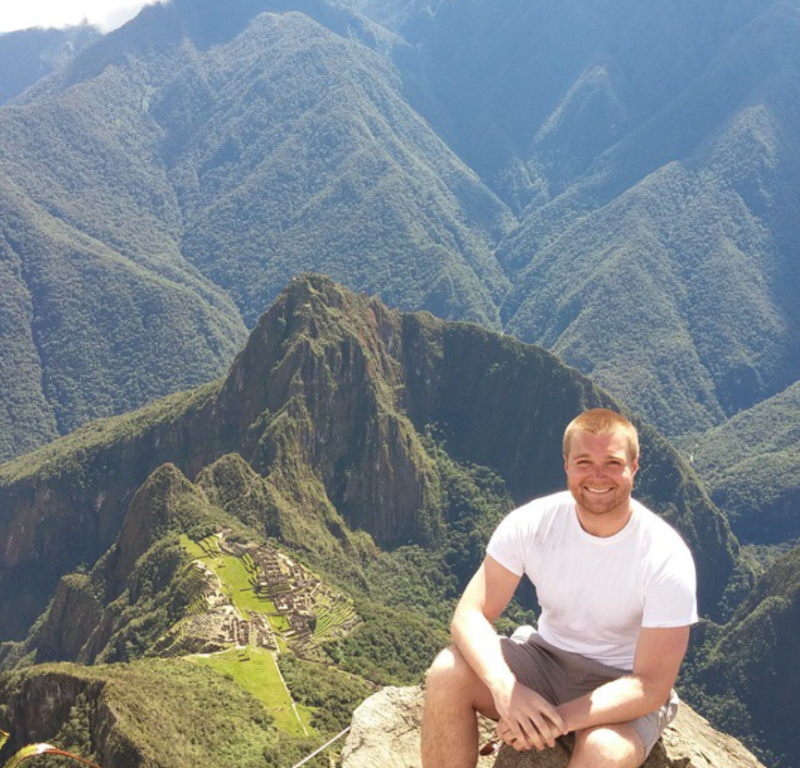 6 / 12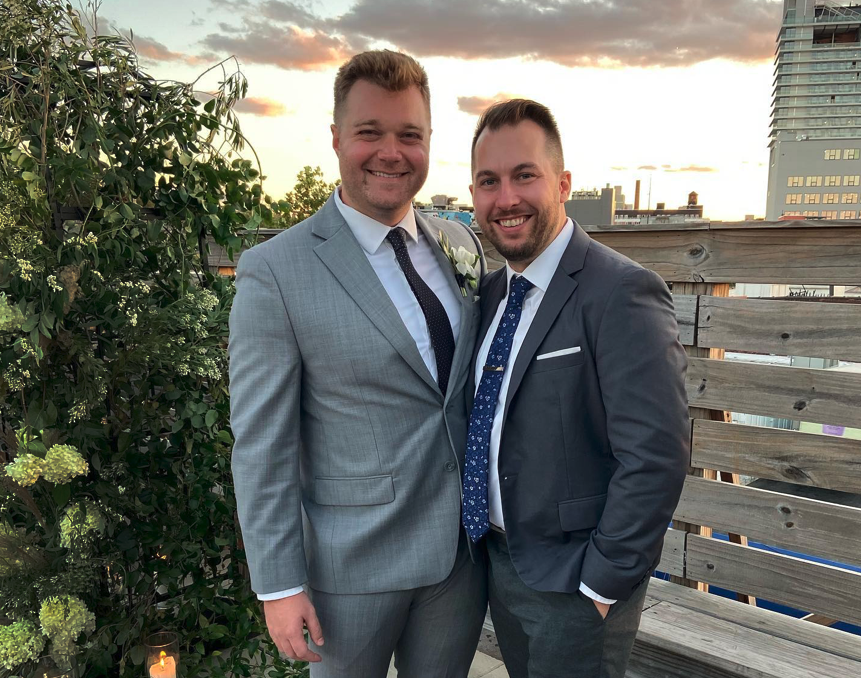 7 / 12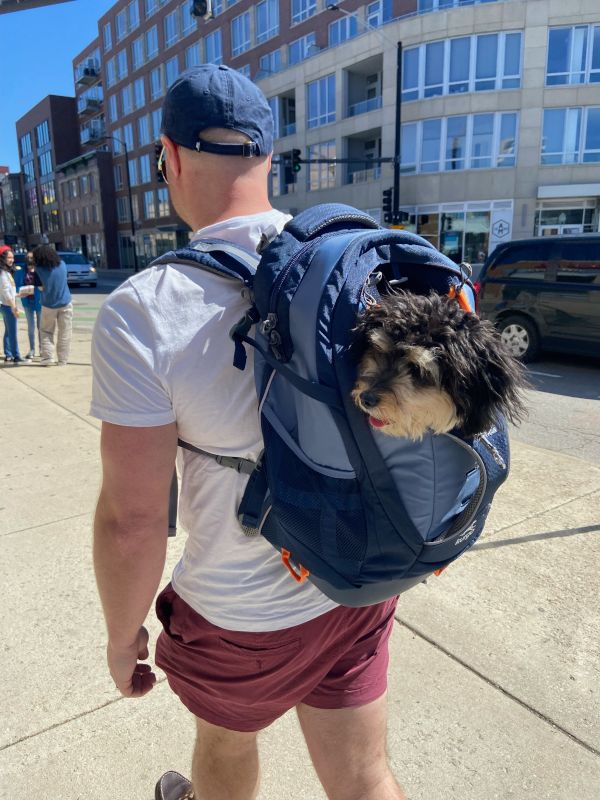 8 / 12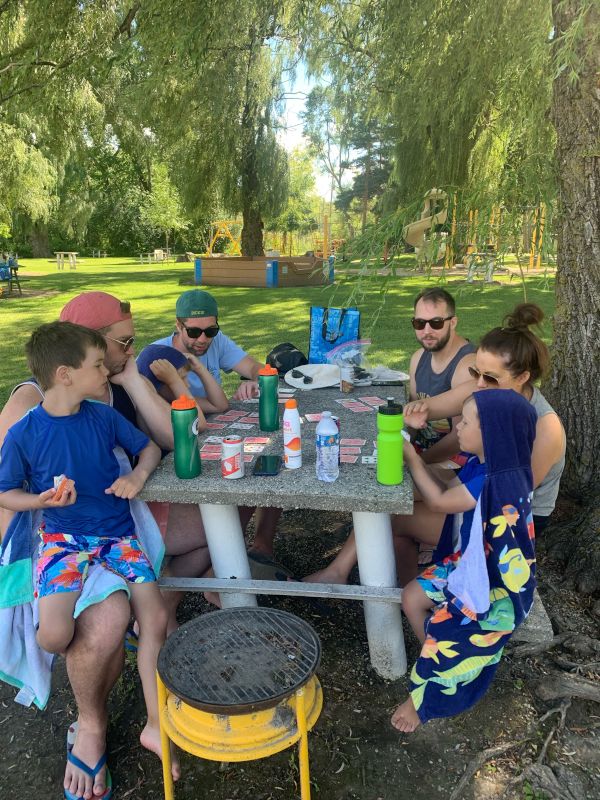 9 / 12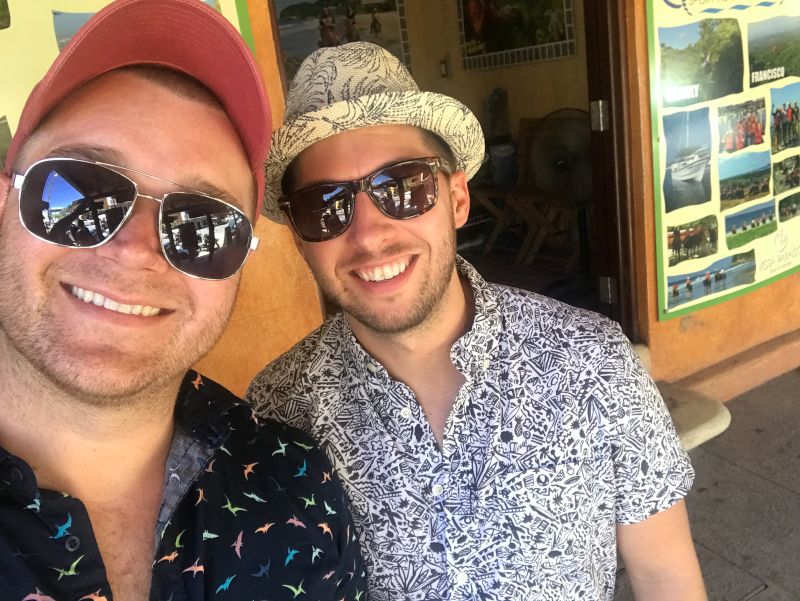 10 / 12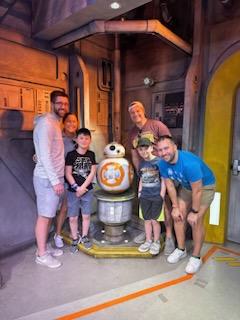 11 / 12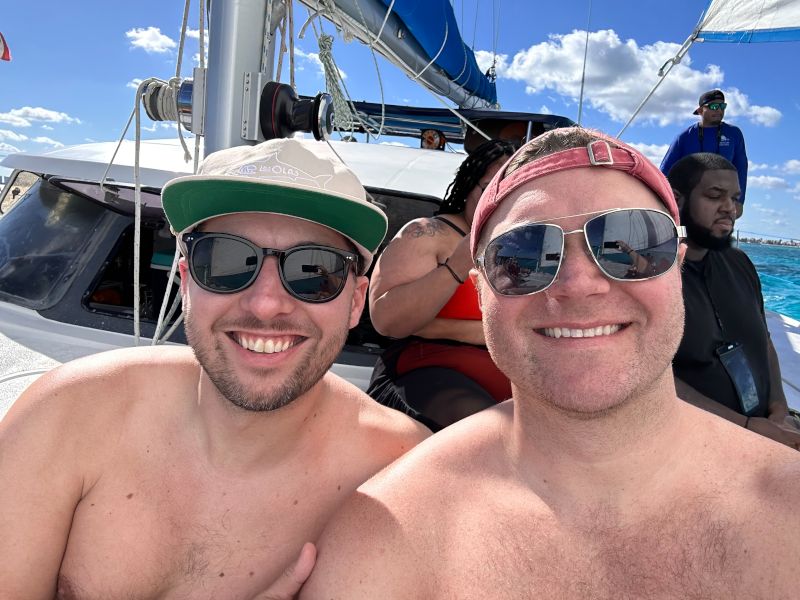 12 / 12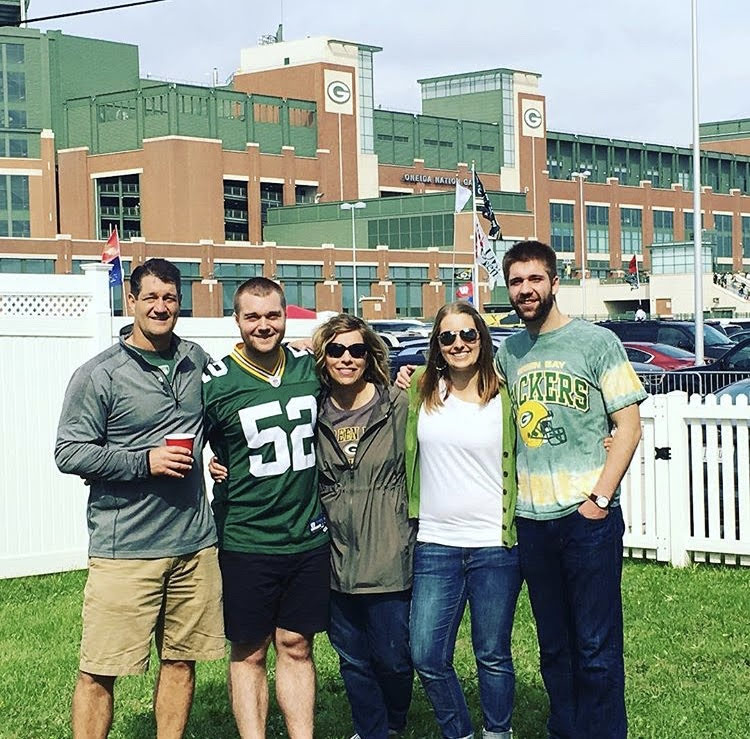 ❮
❯
Our House and Neighborhood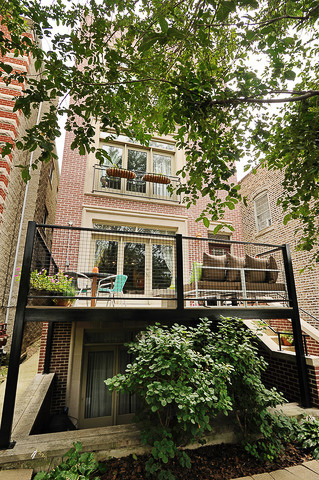 We live in a standalone building in a 3-floor townhouse in a quiet neighborhood in Chicago. Our house is on a side street, bordering a high school soccer field, a park and right in between two Chicago blocks that have restaurants, a public library, a community center with a park and an indoor pool, coffee shops, and lots of fun activities for families.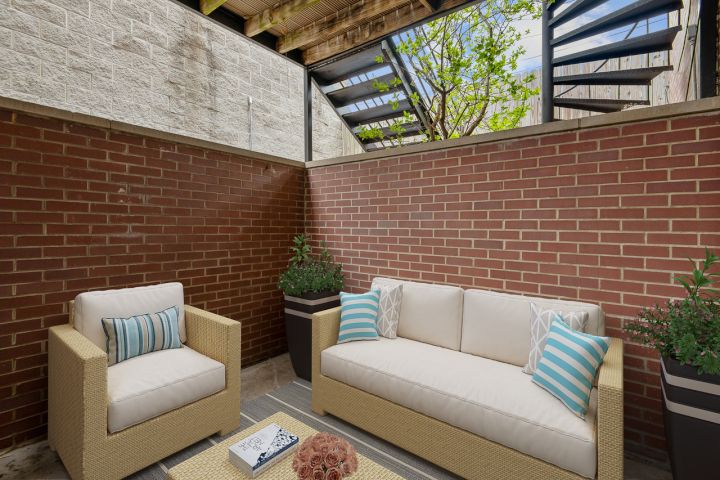 We share our building with two other families, both of whom have children (13, 9, 7 and 3). Our favorite thing about our house is that instead of cars in the garage we share with the other families, it's filled with kids' bikes. The kids love to play together and run between the three homes in our building! We love to spend time in the kitchen, cooking together and catching up on our days. We love to spend time in our family room, where we play games, read, watch movies and spend time together at night and on the weekends.
Our neighborhood has a lot to offer: schools and day cares in the area, family-friendly block parties and street festivals in the summer months, 3 parks that are in walking distance and we love to go to already with our puppy, Mojo, and friendly neighbors that look out for each other.
Our neighborhood is very bike-friendly. We love to bike and there are lots of bike-only lanes and residential streets where we can learn to bike together and travel, as a family, to the parks and awesome place we can enjoy when the weather is nice.
Our Extended Families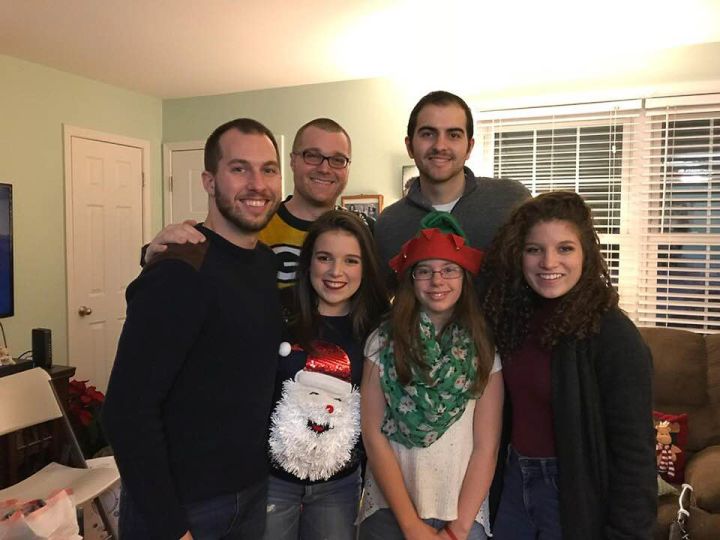 We are lucky to have three family communities that we spend time with and rely on for love and support: our Wisconsin family: Luke's parents, siblings and their spouses and our three nephews, ages 9, 7 and 5. We love to visit them, play board games and play outside, spend long weekends at lakehouses or at our parent's house for holidays. They visit us in Chicago, where we explore the city.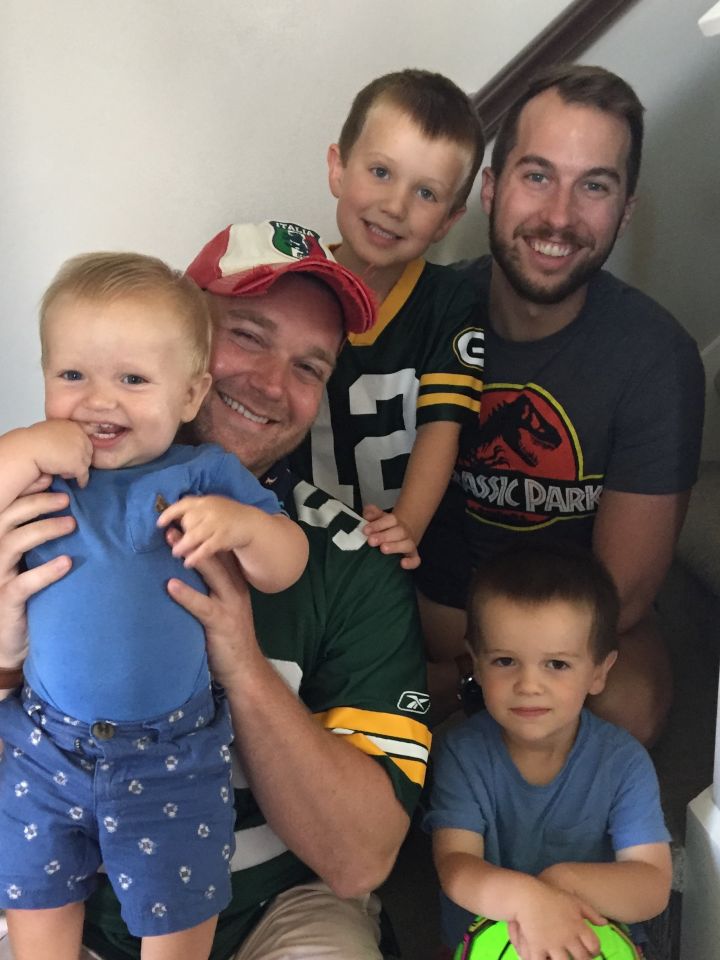 Our family in Metro Detroit, Mike's side; made up of cousins, aunts and uncles and grandparents that we are very close to. Mike's side is the dog side: we get to let our puppy, Mojo, play with the other dogs in the family: Zeus, Shelby, Blossom, Elsa and Auggie. We love to play cards, play golf or try a new outdoor activity with the cousins. They come to visit us in Chicago, as well!
Our final family is the community we've built in Chicago: friends, former coworkers turned friends, neighbors and those who we spend time with. We love to host dinners and get-togethers, bike around the city, go to concerts and music festivals, try all of the street food festivals in Chicago in the summer and spend time together.
We cannot wait to bring a child into our families and all of our traditions: they'll get to play and grow up with our nephews and future nieces/nephews, learn all of our family traditions and card games, get tons of love and support from their aunts and uncles and grandparents and explore Chicago, explore our extended family's homes and neighborhoods and grow up with a big, supportive family.
From Us to You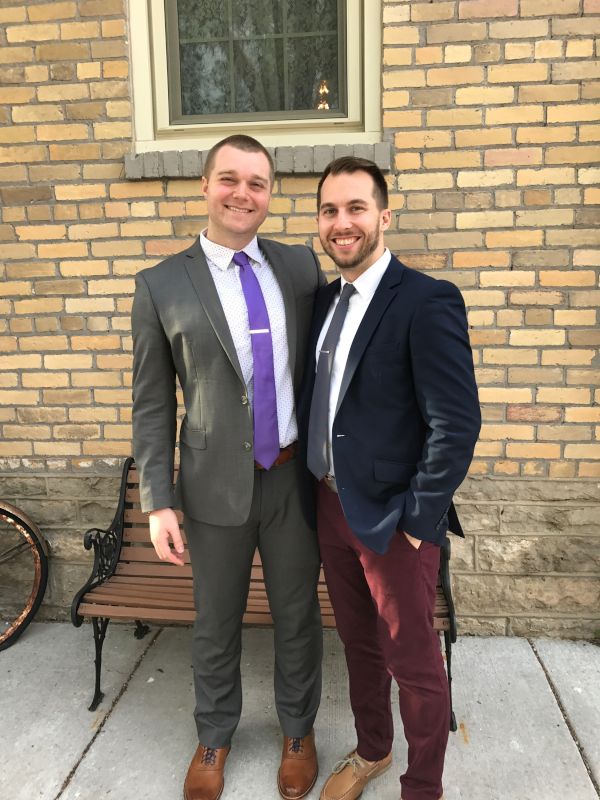 First - thank you for considering us. We hope that the information we provided in our profile and in our video helped you get to know us a bit better; who we are as a family, why we're excited to grow our family through adoption and the type of home we'd provide to your child if you do choose us.
Since our first date 7 years ago, we knew that we both wanted to create a life that was filled with love, with joy and with full hearts. And every day leading up to getting married 3 years ago and every day since, we work hard to be loving, supportive and joyful together.
Adoption - and growing our family - is important to us because we have a lot of love to give to a child and nothing feels more fulfilling to us than to be able to be there for our kid to help them grow, to help them experience joy and happiness and learning and to be there for them in the hard times and to watch them triumph and to be proud of who they grow up to be.
We know that this journey isn't always easy, and that raising children isn't just about the good times. As a gay couple, we know firsthand how important and powerful it is to choose the people you have in your life and to choose, every day, to try to be happy and fulfilled.
And for us, being chosen by you would be the biggest honor that we would work to live up to every single day. We'll make mistakes. We won't be sure what to do sometimes. But we'd promise to have nothing but love, care and devotion to creating the best home we can and honor you and your child by trying to do what's right and always leading with our full hearts.
We've known that we want to be adoptive parents for a very long time. And our extended family - the aunts, uncles, cousins, grandparents and great-grandparents - are all filled with love that they cannot wait to pour onto the child that joins our family. If you were to choose us, we'd want you to know that there would be an entire community that would be surrounding your child with unconditional love and support for them each and every day.
We can't wait to introduce them to the things we love in life - like our family, playing games, our love for reading and for books and for playing sports and trying new things - and to make sure that they get to experience the things we loved about growing up: our family traditions like going bowling the day after Thanksgiving or learning to ski and swim with their grandparents and their cousins. And we can't wait to help them discover what they love and nurture it and learn about it and get as excited about their passions as they are.
We promise to always listen and encourage passion and curiosity and laughter. We promise to make sure that the values of kindness and honesty and creativity are a big part of their life. We promise to wipe away tears, to put band-aids on skinned knees, to listen and learn and love their personalities and the things they discover about life. And we promise to challenge them to be the kind and great person that we know they can be.
We'll want to hear from you about what you want and hope for them. We'll want to know what you picture for them in life and how you'd like to be involved. Or what you'd like us to share with them and tell them about their background and their heritage and their full family. And we'll honor your wishes and make sure that, no matter what, they know exactly how much they are loved by everyone in their life, including you. We'll commit to sharing pictures and letters and make sure that we maintain the relationship that you'd like to have. And that we help them understand how important their full family is.
Thank you for considering us. Thank you for opening your heart in this way. We hope that, from what you learned about us, you see how much love and support we'd provide to your child if you choose us.
Luke & Mike
Favorites
Actor
Idris Alba
Pedro Pascal
Actress
Jessica Chastain
Julia Roberts
Author
Stephen King
John Connely
Book
The Stand by Stephen King
Book of Lost Things, by John Connely
Candy Bar
Reese's Peanut Butter Cup
Twix
Cartoon
Scooby Doo, Where Are You? was my favorite growing up!
Sailor Moon
Childhood Memory
Summers at the lake, on the tire swing jumping into the water!
Watching Saturday morning cartoons "One Saturday Mornings" with my two younger cousins when I would spend the weekend at my Aunt Kathy's house.
Childhood Toy
Legos were my favorite toys growing up!
Legos
Children's Book
"The Amazing Bone", but specifically when read aloud by my Grandma Irene
I had a book about dragons that I really loved.
Classic Movie
Bye Bye Birdie (a musical from the '60s or '70s)
Halloween (1979)
Color
Green
Currently black but historically green
Day of Week
Sunday
Thursday
Dessert
Ice Cream
Espresso martini. Or cheesecake.
Disney Movie
Robin Hood
The Little Mermaid
Dream Car
Convertible! I don't really care about cars ... so mostly want a convertible because we live in a cold state, so windows-down weather in the summer is the best weather.
Not a car person but we are looking at a mid-size SUV for our next one.
Dream Job
Author / Writer or History Teacher
Working at Nintendo or Pokemon
Dream Vacation
Hiking and Exploring a New Part of the World, with a few days on the beach at the end to read and spend time with family/friends
We never got to go to Greece for our honeymoon because of the COVID-19 pandemic. Would still like to take that trip.
Family Activity
Playing cards! All card games / board games are fun
Playing a game together on Switch, playing cards, or long bike rides throughout the city.
Flower / Plant
Any desert plants. Mike is the plant guy. :)
Monstera
Food
Breakfast food: eggs, bacon, pancakes
I really love quesadillas
Form of Exercise
Playing soccer, riding my bike or going for a run.
Lifting and yoga, but have recently gotten into cycling.
Fruit
Kiwi or Plums
I actually have a food sensitivity to most fruit.
Game
Cribbage (a very Midwestern card game) and Monopoly (a fun, but long, strategy board game)
Euchre
Hobby
Bike Riding
Drawing or writing
Holiday
Christmas
Halloween
Holiday Song
We Wish You a Merry Christmas by the Muppets
This is Halloween (The Nightmare Before Christmas) or Have Yourself a Merry Little Christmas (Meet Me in St Louis)
Holiday Tradition
Gift exchange with our extended family
Watching Halloween (1979) or Muppets Christmas Carol
Ice Cream
Peanut Butter Chip
Chocolate, peanut butter, or brownie mix
Junk Food
Chips. Specifically, Cheeto's
Peanut butter cookies
Leisure Activity
Reading
Listening to music by a pool or lake
Magazine
Time Magazine or People Magazine
Wired
Memory with a Child
Playing checkers with our nephews.
I have a strong memory of dancing around the house with my younger sibling when they were 2 or 3 years old to a 3rd Eye Blind song. Love that memory.
Memory with Spouse
Vacations together, road trips to see family and friends. Playing with our dog in the park!
Our vacations in Mexcio together.
Movie
Top Gun
I really love Resident Evil (2002).
Movie Munchie
Popcorn
Buncha crunch
Movie Quote
"I found it is the small everyday deeds of ordinary folk that keep the darkness at bay" - The Hobbit
"Everybody Loves A Hero. People Line Up For Them, Cheer Them, Scream Their Names, And Years Later, They'll Tell How They Stood In The Rain For Hours Just To Get A Glimpse Of The One Who Taught Them To Hold On A Second Longer." â?? Rosemary Harris as May
Movie Type
Sci-Fi / Fantasy movies
Horror, followed by action.
Musical
Bye Bye Birdie
Billy Elliot, followed by Les Miserables and Phantom of the Opera.
Musical Group
Fleetwood Mac
The Killers.
Nursery Rhyme
Hickory Dickory Doc
I'll love you forever,I'll like you for always,As long as I'm livingmy baby you'll be.'
Personal Hero
My parents
Stan Lee
Play
How about a musical. :) The Book of Mormon
Noises Off
Poet
N/A
Henry David Thoreau
Quality about my Spouse
His passion for his hobbies / interests
His genuinity, sincerity, and earnestness.
Quote
"The arc of the moral universe is long, but it bends toward justice." - MLK Jr.
"A part of me will always be with you" Jean Grey at the end of the Dark Phoenix Saga, Uncanny X-Men
Restaurant
Wendy's for fast food. A local BBQ in Chicago called Smoke Daddy.
A National Coney Island in Metro-Detroit.
Scripture
Philippians 2:4 "Instead of each person watching out for their own good, watch out for what is better for others."
John 3:16
Shopping Store
Target!
Madewell
Song
Hold On - Alabama Shakes
Shake It Out - Florence & the Machine
Sport to Watch
Basketball
Hockey
Sports Star
Lionel Messi
Beyonce at the Super Bowl.
Sports Team
Green Bay Packers
Beyonce with Kelly and Michelle, at the Super Bowl.
Subject in School
History
AP English, art, then band.
Superhero
Batman
Spider-Man
Thing to Cook
Breakfast for a group! Family or friends
Turkey meatloaf
Tradition
Putting streamers on a family member's doorframe of their bedroom on the night before their birthday. So they wake up and immediately see celebration!
Our dog, Mojo, comes in to our bed every morning for his morning pets and that's how I start each day.
TV Show
The West Wing
Stranger Things
TV Show Character
Linda on Bobs Burgers
Joyce (Winona Ryder) from Stranger Things.
Type of Music
Pop Music
Indie-pop.
Vacation Spot
Cabins on the lake in Wisconsin with our family every summer
Miami.
Video Game
Super Mario World. And the Sims on the computer.
Legend of Zelda: Ocarina of Time
Get in Touch
Provide more information, so American Adoptions can connect you with this family.
---