1-800-ADOPTION
Thank you for viewing our profile
If you would like to learn more about us, please call 1-800-ADOPTION (2367846), fill out the form at the bottom of our on-line profile page, or email us at bp_information@americanadoptions.com.
To revisit our on-line profile page and view our profile video at American Adoptions, simply use your mobile phone to scan the QR code on the right. We are looking forward to hearing from you!
Neal & Andrea
We believe that adoption is a true gift, and we are extremely grateful that you are taking the time to read our profile. We have so much to share with a child and can't wait to become parents. To choose us to be your child's parents would mean the world to us and we hope that you consider us for the journey that lies ahead.
About Us
Education
Associate's Degree in Fire Science
Master's Degree Education
Relationship
Legally Married
Our Leisure Time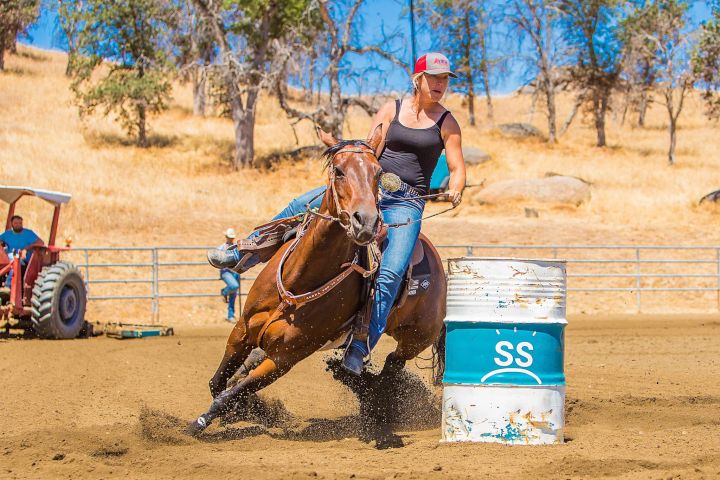 Andrea spends most her free time taking care of her horses, barrel racing and riding on her equestrian drill team. We both enjoy taking the horses on trail rides, whether it be around the house, the mountains or over to the coast. Horses play a big role in our life on the ranch and we both use them when we move our cattle and need to doctor them which is where Neal's roping skills come in handy.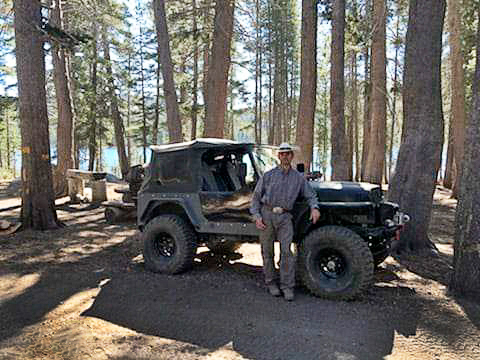 Neal takes the time he can to adventure into the back country and enjoy the beautiful lakes and views. Sometimes he takes the Jeep in and sometimes he hikes in. No matter which way he gets there he always enjoys the time to relax and reset.
Throughout the summer our favorite thing to do when we get a break is take the boat up to the lake that is nearby and go wakeboarding, air chairing or knee boarding. We both enjoy being out on the water and it is a nice break from the heat in the middle of the day.
Our Pets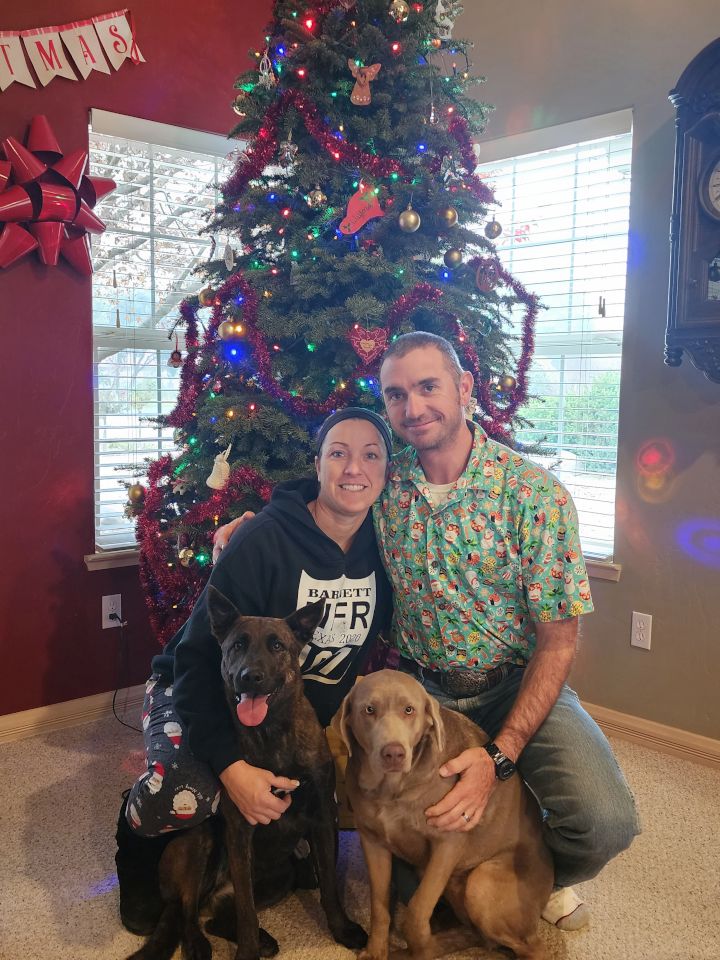 Our ranch is a busy one with lots of animals to love and care for. Inside the house we have two dogs, Dixie and Ember, Dixie is a Dutch Shepherd and Ember is a Silver Lab. Our dogs are part of the family. When we take vacations with the trailer, they always go with us. We enjoy spending as much time as possible with them. Our three cats also make their home inside, all three are adopted or rescued and they love lounging in the sun and playing with the dogs.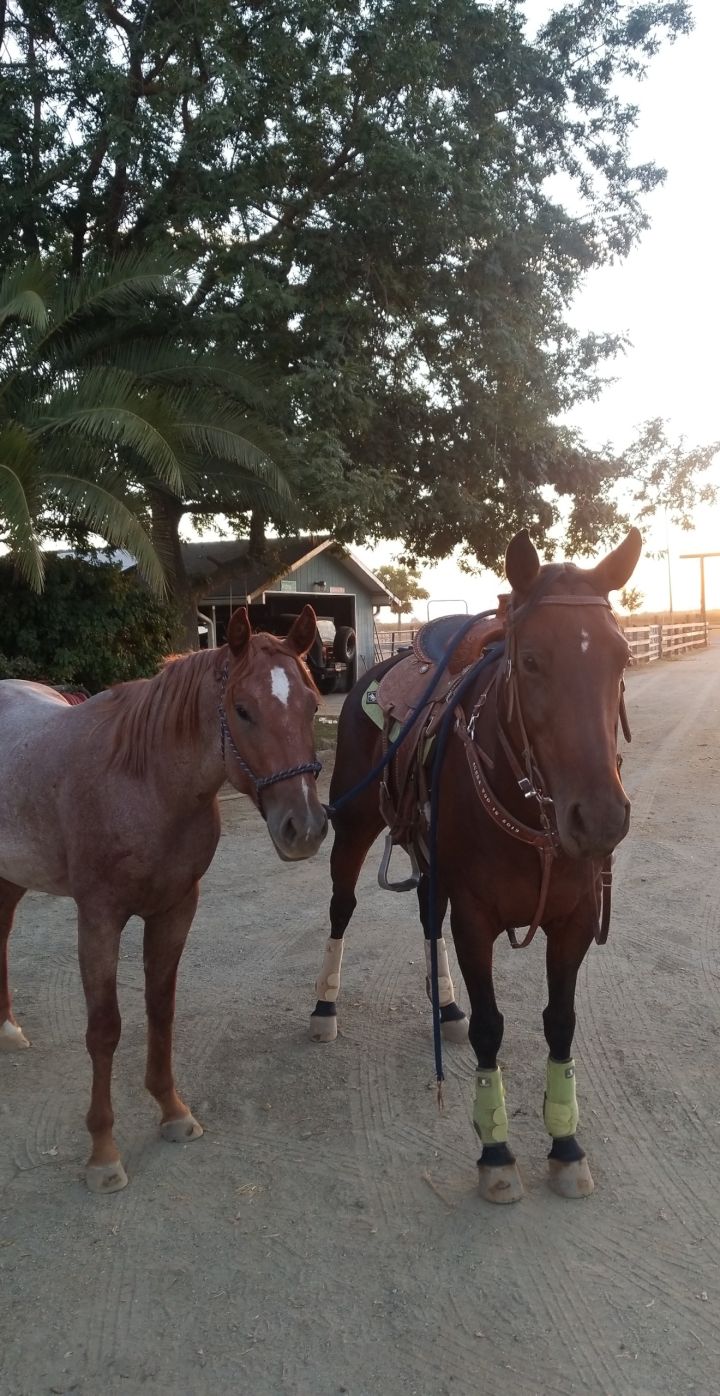 Outside on the ranch we have a small herd of cattle that we care for daily. Andrea's favorite time of year is spring when all the new baby calves are born and watching them grow. To help us run the cattle we also have 8 horses. We use the horses to move the cows, but also for pleasure. Two of the horses on our property we have raised from birth and trained ourselves.
To round out our ranch we have six chickens that we gather fresh eggs from daily. It's always nice to care for these animals and know that they appreciate and depend on you.
Our Favorite Vacation Spot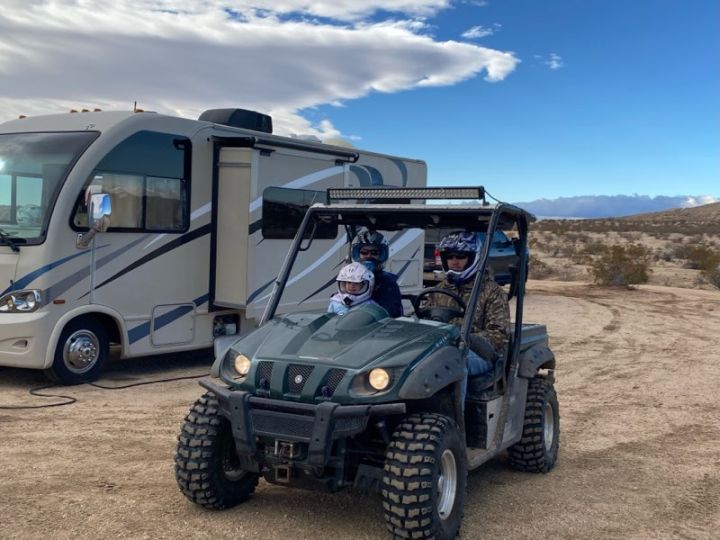 We love to travel whether it be just a couple hour drive or flying across the United States.
We make a point to travel a couple times a year over to the coast. The drive is only a couple hours and we love taking our fifth wheel and dogs over and enjoying good food and weather. The dogs love to run on the beach and play in the water. Some of the trips we will even take the horses and enjoy riding down the beach or having races just to let the horses run!
Every New Year we take the trailer and dogs out to the desert which is also a very close drive. We enjoy time with family and riding dirt bikes, quads and other ATVs. The time spent with family and friends around a fire and making s'mores is always fun. If the weather turns bad, we all pile into one trailer to play games and watch movies. No matter what we are doing it is a favorite spot to spend our time.
Photos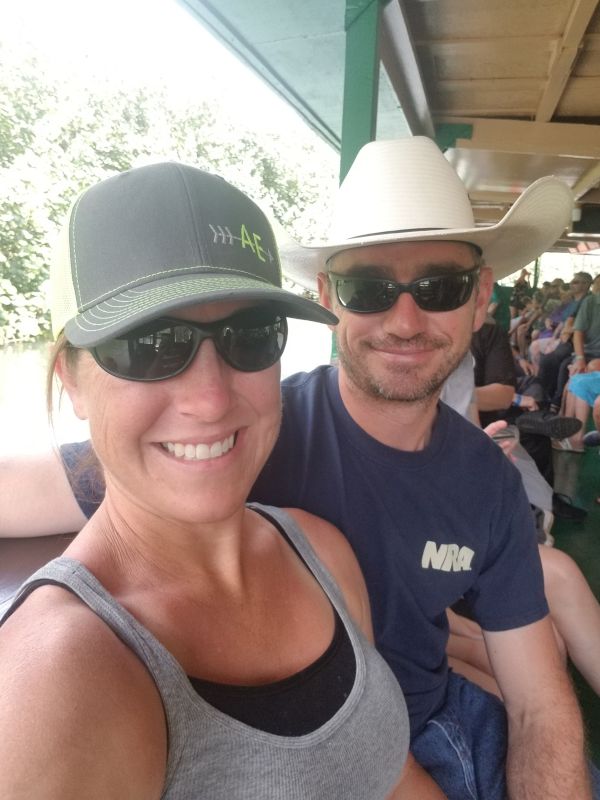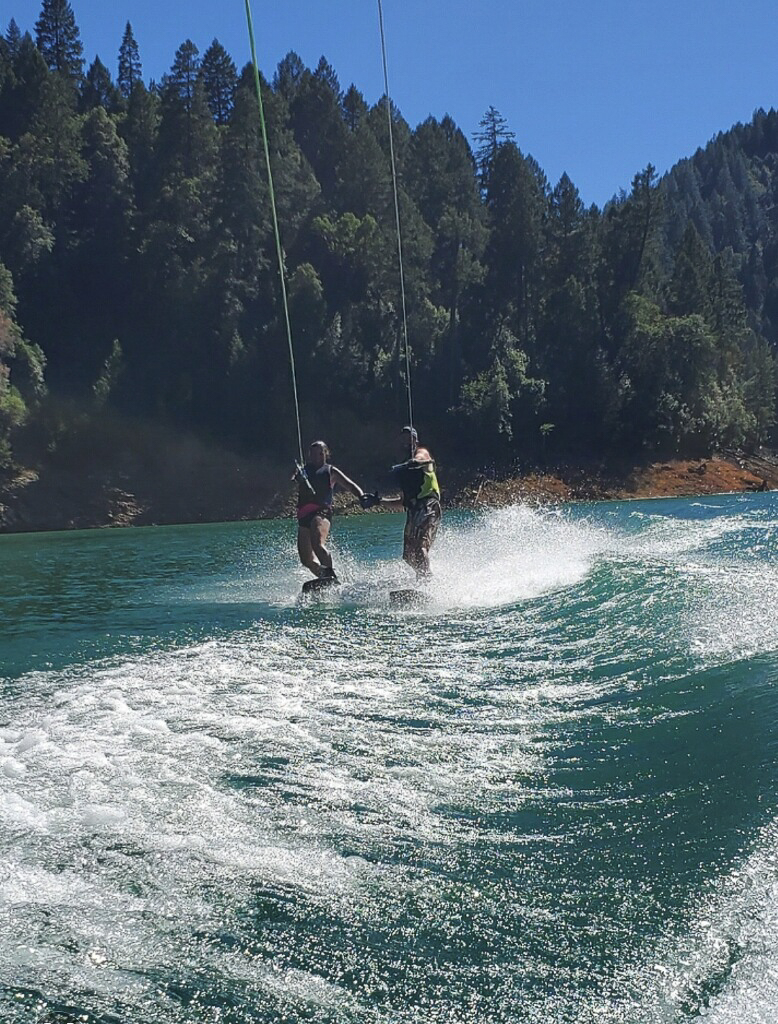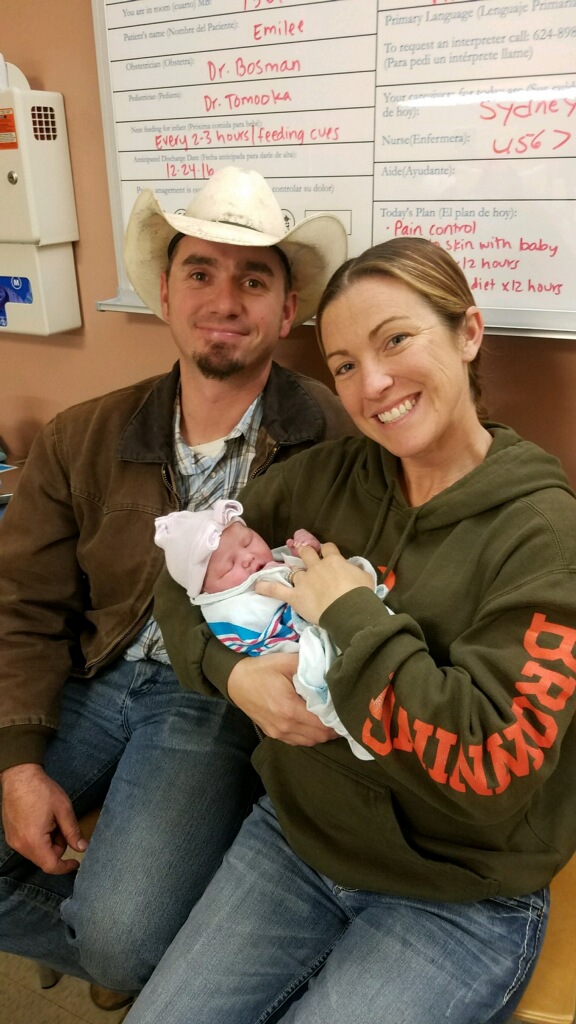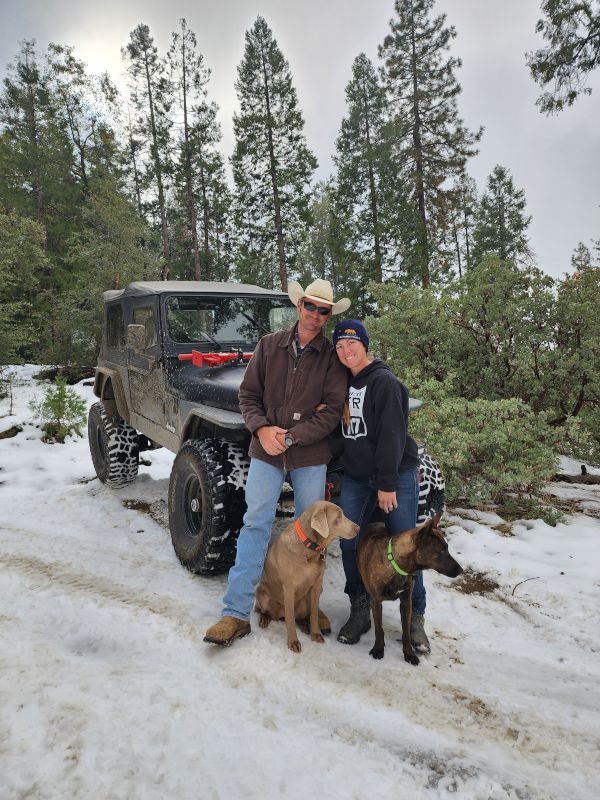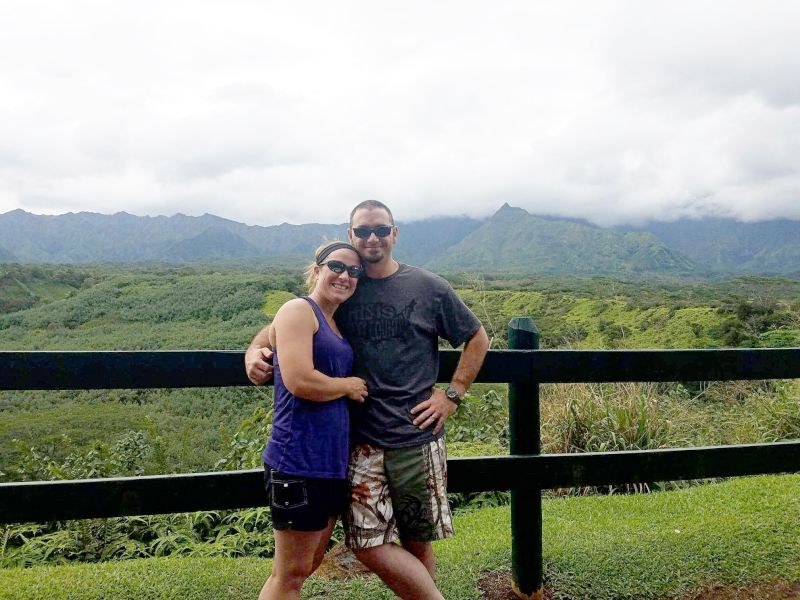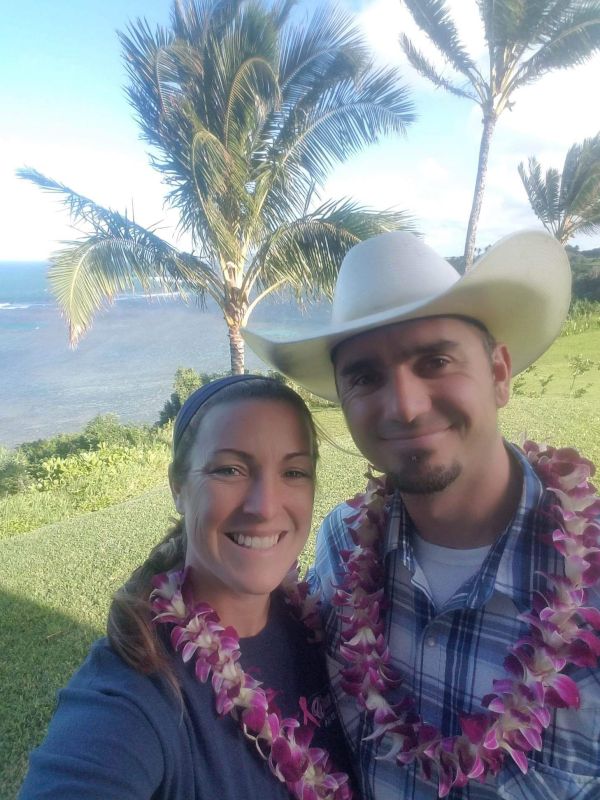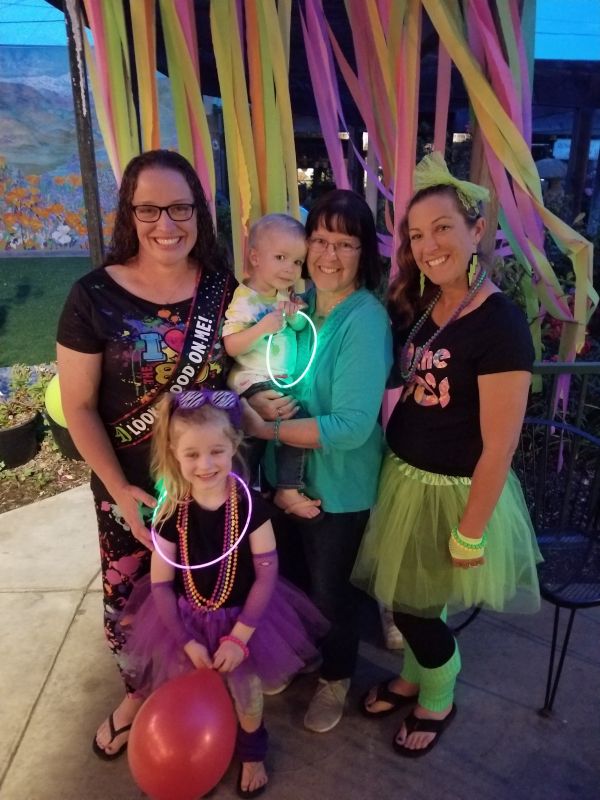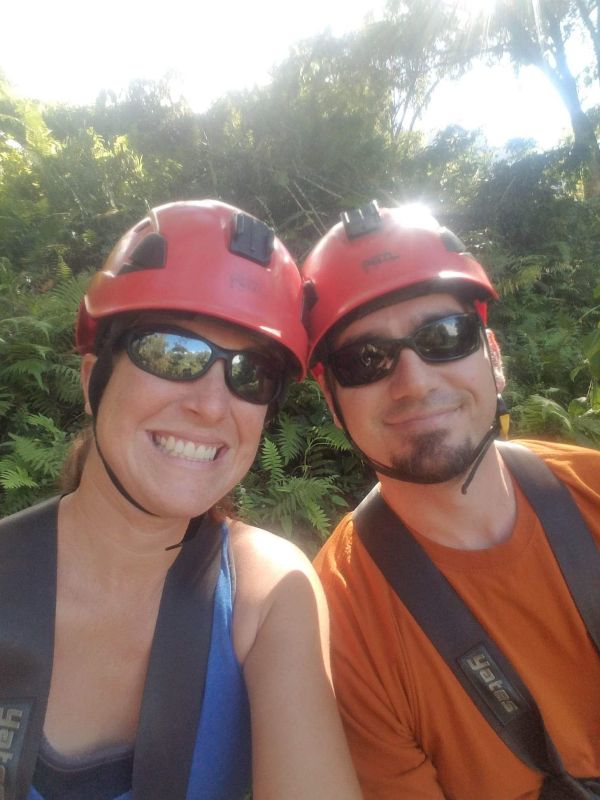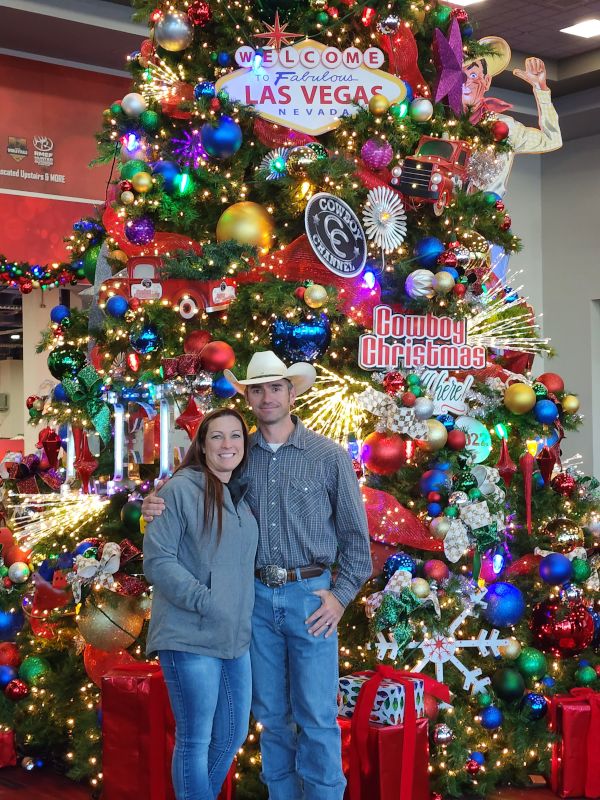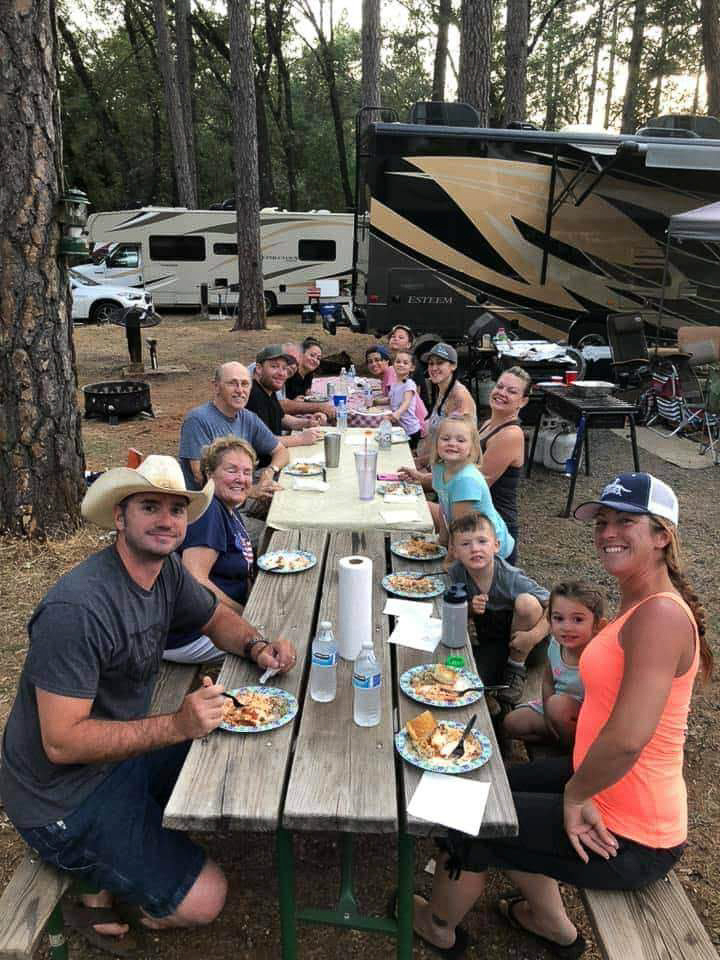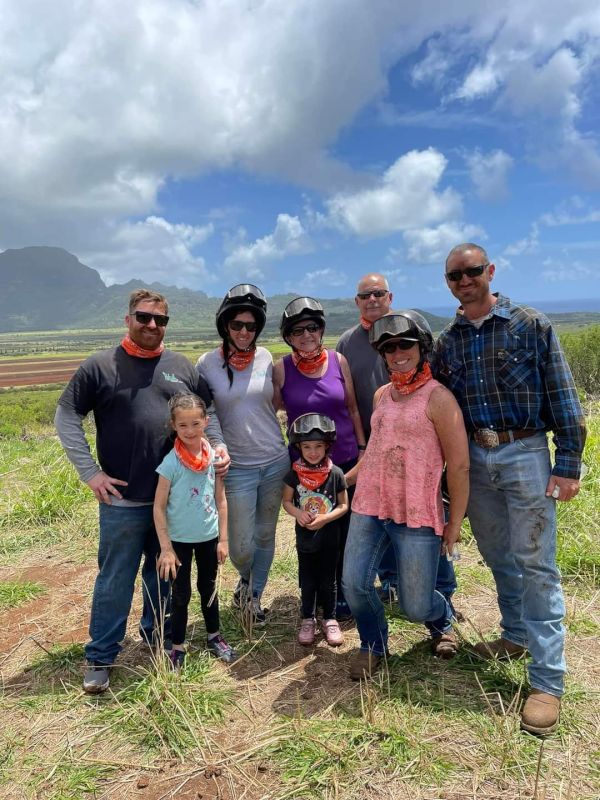 ×
1 / 12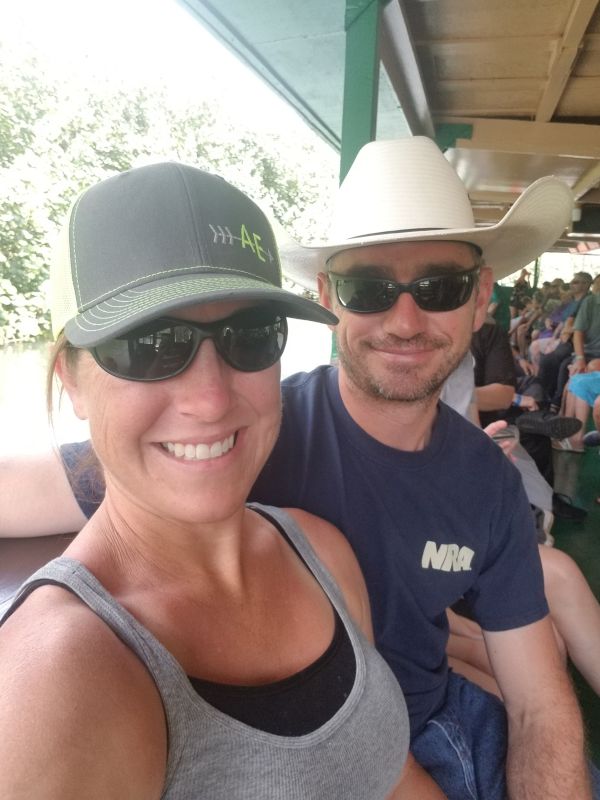 2 / 12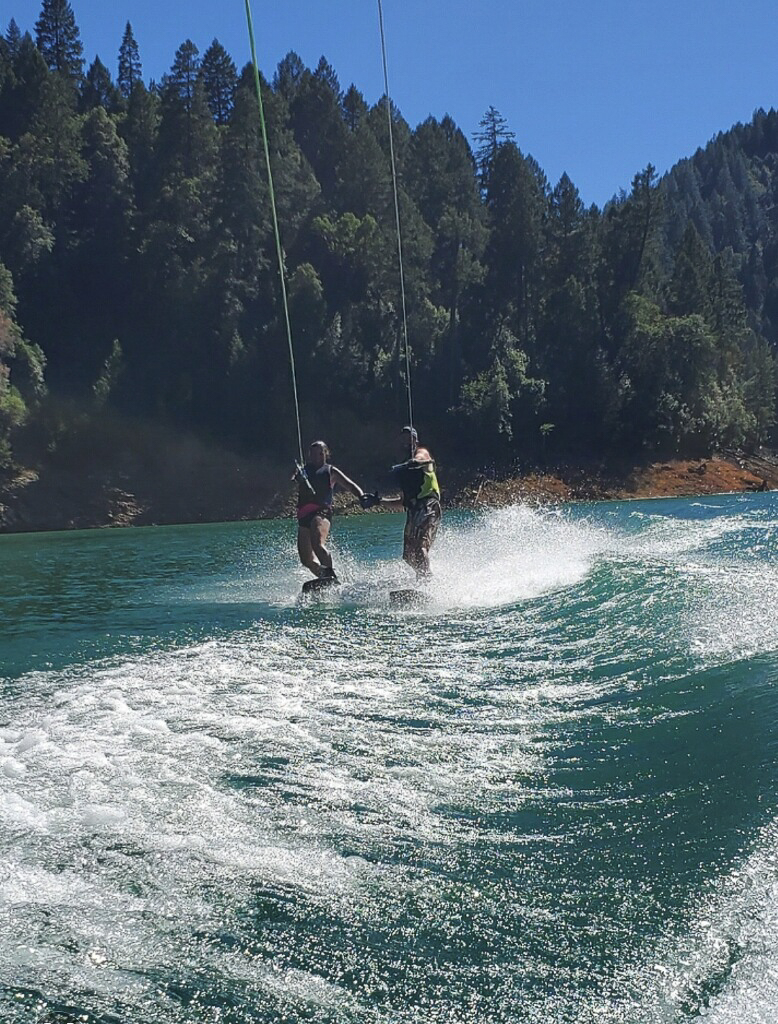 3 / 12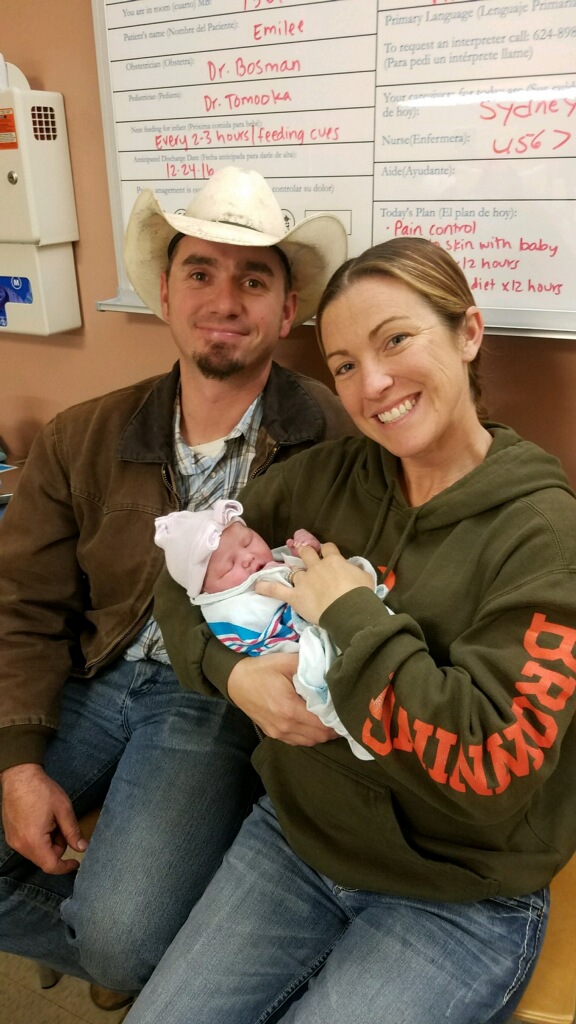 4 / 12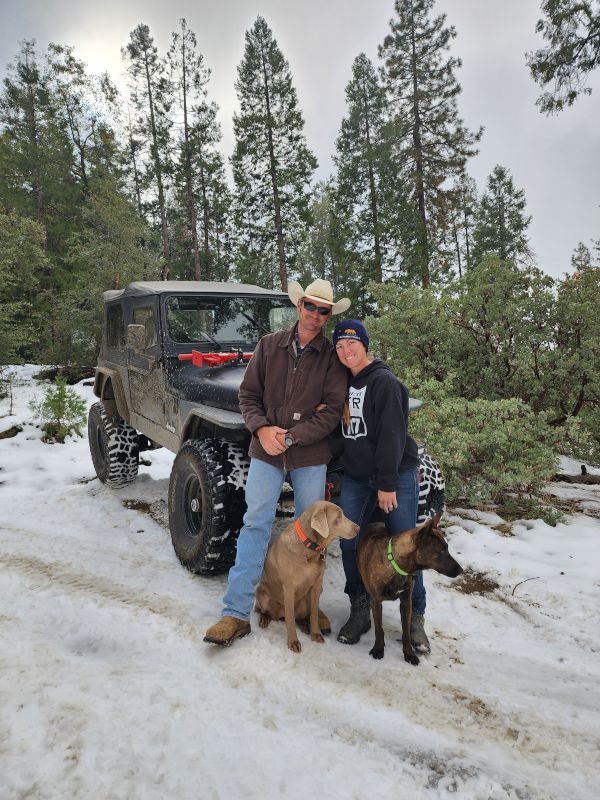 5 / 12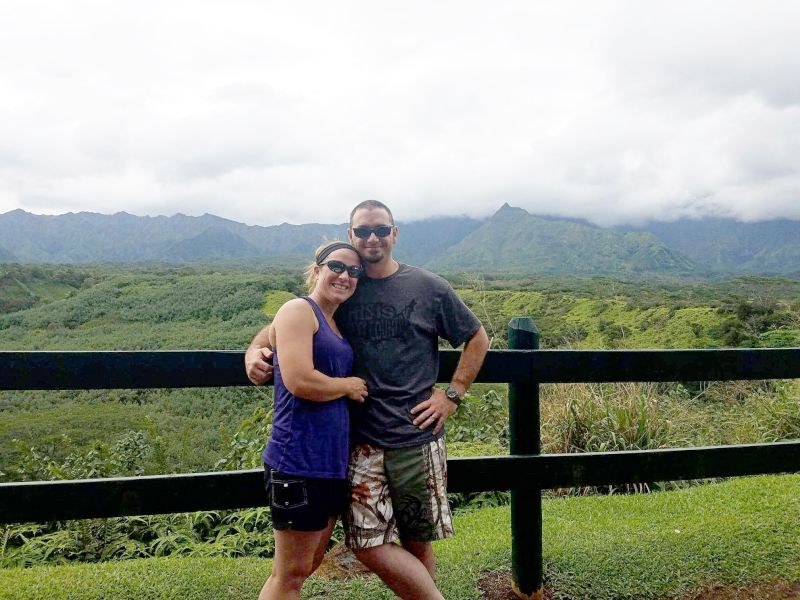 6 / 12
7 / 12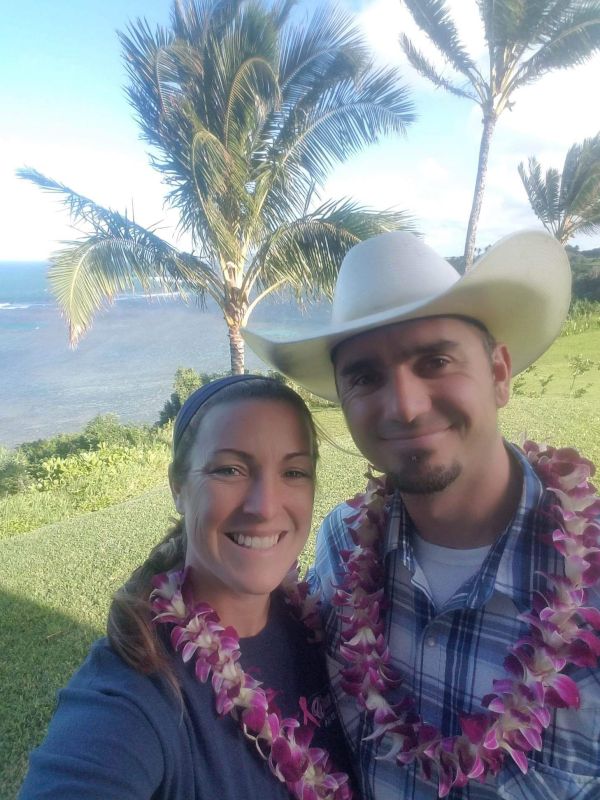 8 / 12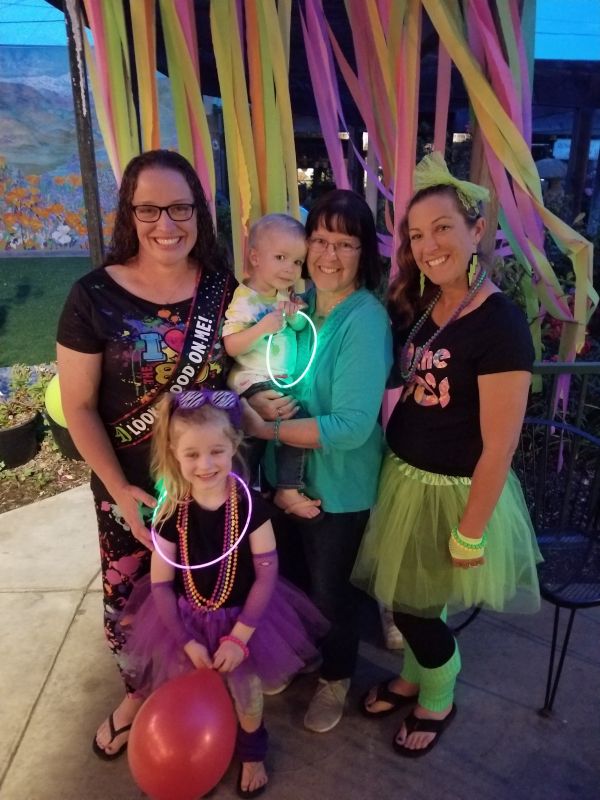 9 / 12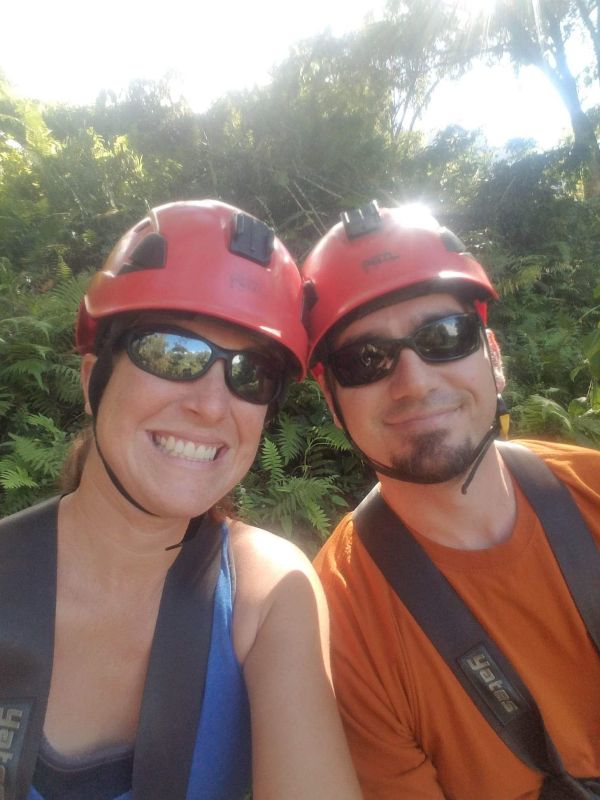 10 / 12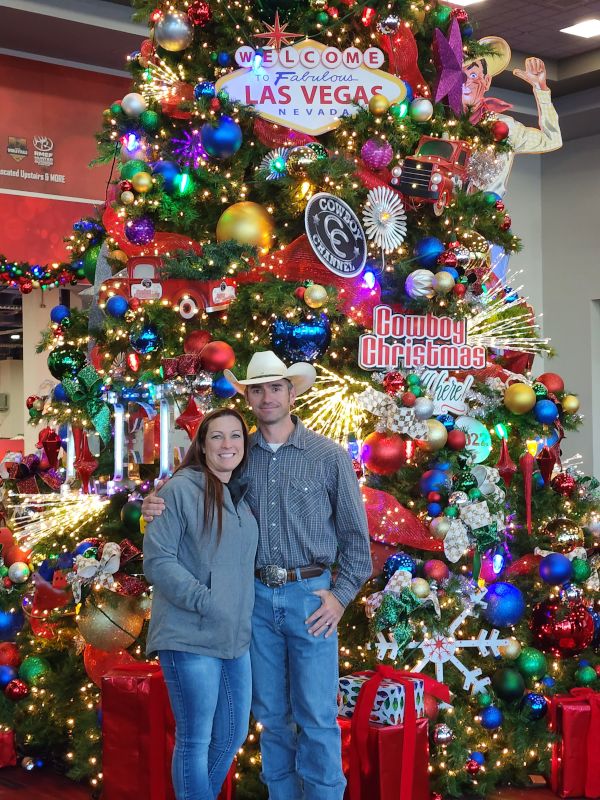 11 / 12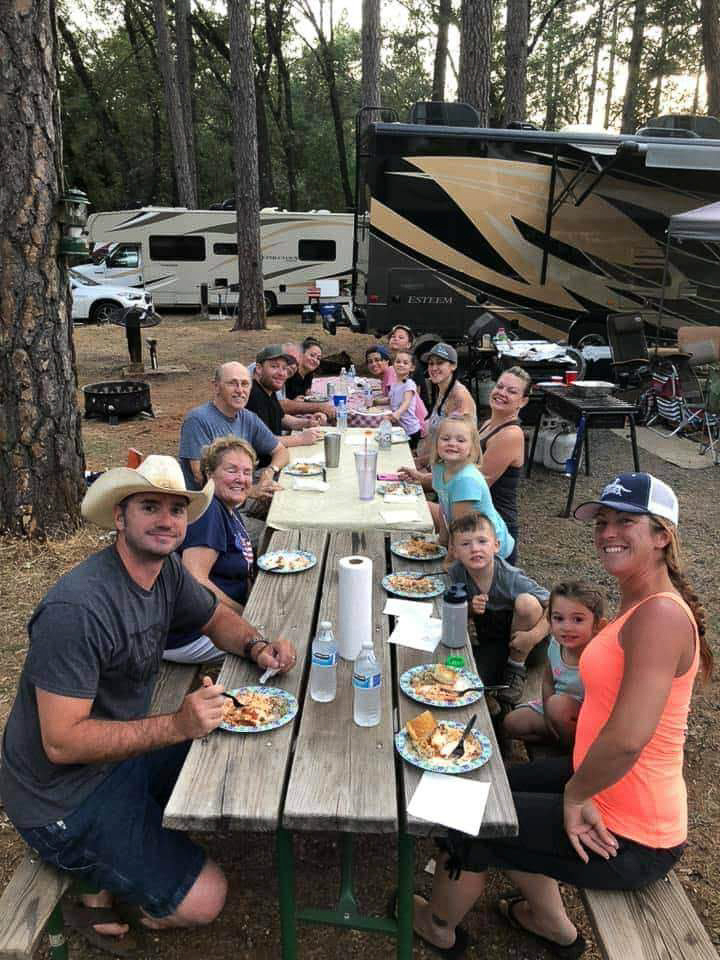 12 / 12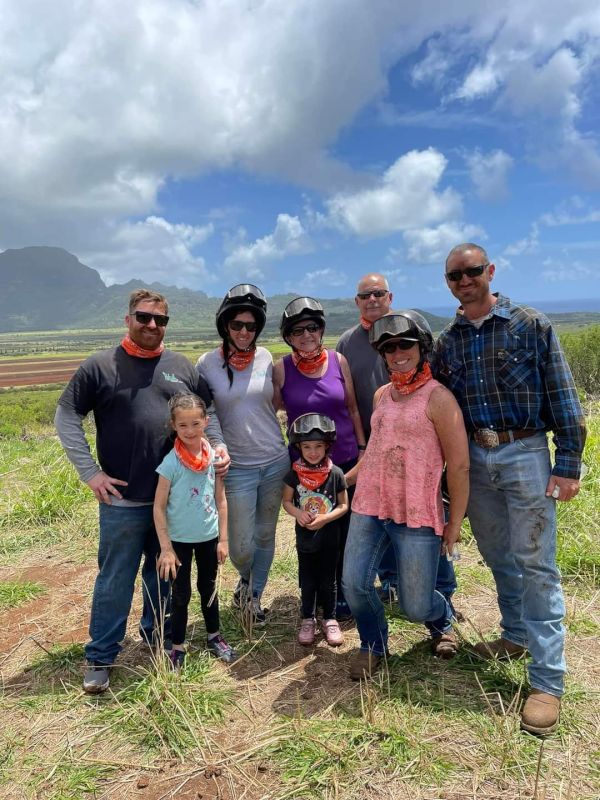 ❮
❯
Our House and Neighborhood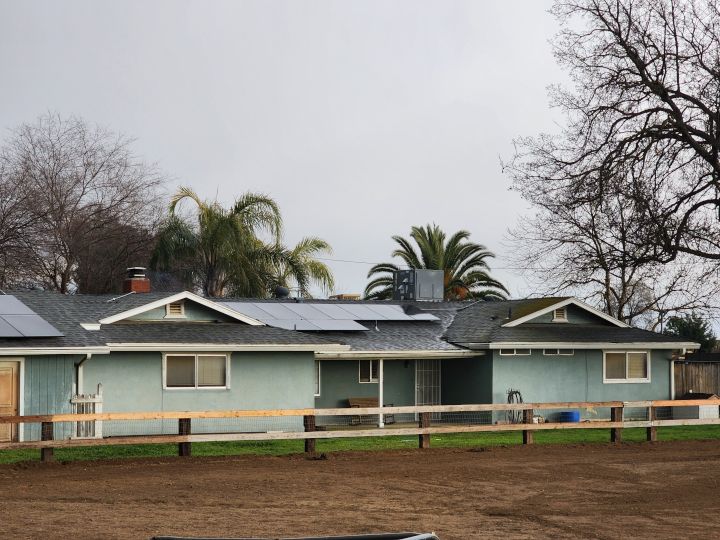 We live in a rural area of California. The most amazing thing about our location is that we are close to the beach and we are close to the mountains. This makes for easy and spontaneous getaway vacations.
We live in a 3 bedroom, 2 bath house on over three acres. We have done a lot of remodeling to the house and plan to continue doing more. Andrea's favorite space in the house is the living room, as it is where family and friends gather to watch movies and socialize. Neal's favorite room in the house is the kitchen as he enjoys cooking and socializing with family and friends while making delicious meals. We both enjoy our beautiful backyard and the summers are spent barbecuing and swimming with family and friends.
Our community is small, however it has two beautiful parks with lots of play equipment, horseshoe pits and swings. A big bonus to living in a small town is that we get to enjoy lots of activities, including fall festivals, concerts in the park every summer, and an amazing downtown Christmas open house complete with carriage rides. The streets are decorated with lights and music is playing. Every little boutique store is open for you to shop and they handout hot chocolate and goodies. It is our favorite time of year.
Our Extended Families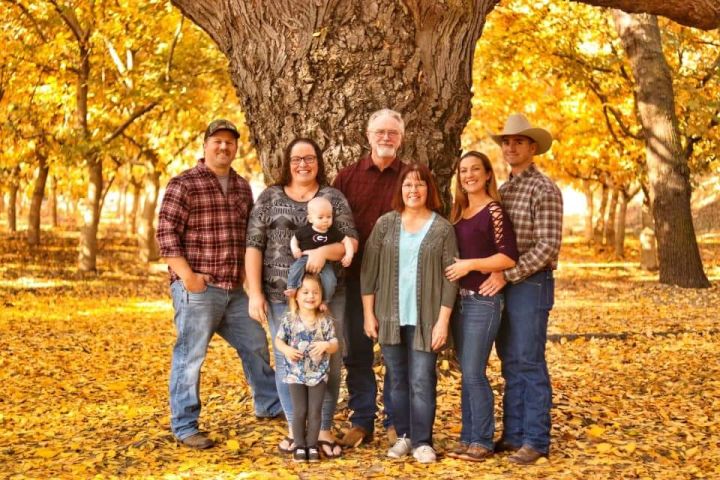 We both come from very close and involved families. Andrea's parents live nearby and are always lending a helping hand. Andrea's sister and her family also live in the area. Emilee (Andrea's sister) and her husband have two children, who we have been able to interact and love on from the day they were born. Family dinners are a biweekly occurrence with Andrea's family and it is a time to socialize and play with the kids that we look forward to. Andrea's family also enjoys camping throughout the summer with us whether it be a trip to the mountains or the beach it is always a fun time.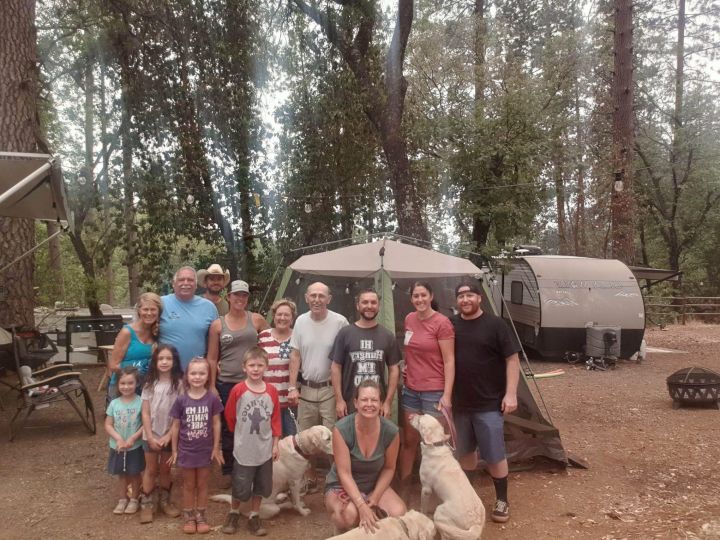 Neal's family all lives close by as well. Nonni and Bopbop (Neal's mom and stepdad) live nearby and are always happy to get together for dinners. Neal's sister and her husband have two beautiful children. We have been able to enjoy spending a lot of time with them and enjoying their milestones. Every year during spring break we enjoy a family trip with Neal's family, from Hawaii to Florida (Disney World), the locations are always different, but we always have an amazing time. Neal's dad is also very involved in our lives and we enjoy weekly dinners with him as well as family trips to the lake every summer with the whole family including aunts, uncles and cousins. These trips are always fun and a nice break from the heat.
Our families are excited to welcome your child to our family.
From Us to You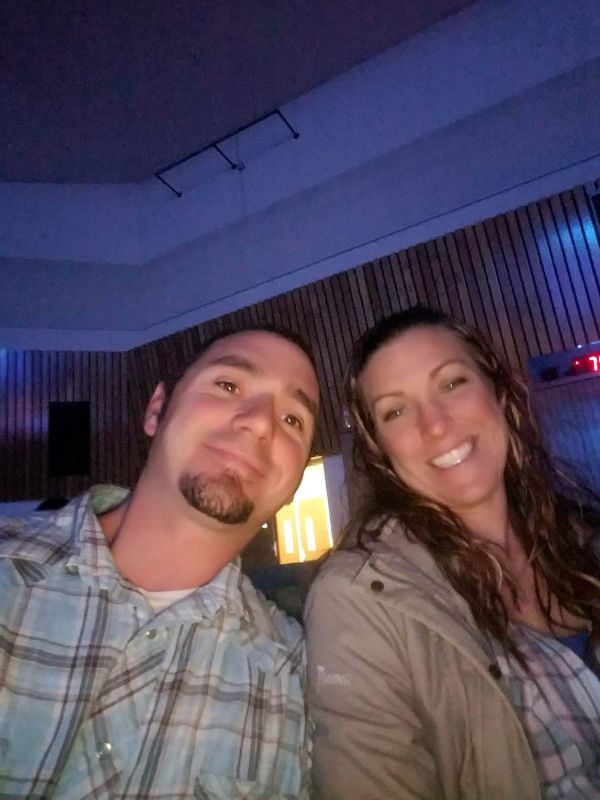 We first off want to thank you for taking the time to get to know us a little better. We can't imagine how difficult the decision to consider adoption must be for you, however we promise to love, protect and cherish your child.
We have tried to have biological children for going on 12 years. We have been through excitement and heartbreak with every procedure and treatment. Throughout it all we have leaned on each other and prayed. As the years built up we started to realize that God's plan for us wasn't what we once thought. We started to follow that plan leading us to learn about adoption and the steps needed to adopt. We can't wait to begin this amazing journey of adoption and are ready to share our love with a child.
We met in college through a mutual friend 18 years ago. It was instant attraction on both sides, however, we became good friends and built our friendship for a year before we began dating. In 2005 we began dating and spent a year enjoying our time together while still completing our college courses. At the end of that year we took a fun vacation together to the beach to ride horses. At the top of a dune with the ocean in the background we got engaged! That began a fun and busy year of working on college courses still and planning a wedding. In 2007 we were married in a beautiful little town in the mountains. We celebrated our 15 year anniversary in 2022 and can't wait to see what the rest of our years hold.
Currently, Andrea is a kindergarten teacher. She loves watching the light in her students eyes as they learn new things and build their knowledge. Her compassion and patience are shown everyday with her students and she enjoys the relationships she is able to build with them. Her job allows for her to enjoy summers off and many vacations throughout the year.
Neal works as a firefighter for the State of California, even though his job keeps him busy, he enjoys having four days off each week to be home. His skills and knowledge of his career has helped him to promote within the department to an Engineer and he enjoys teaching new firefighters the tasks needed to succeed in their career. He is patient and calm while teaching new things to people which makes him someone they respect.
We are looking forward to the future and can't wait to share our lives and activities with a child. From family vacations to watching them find interests and activities that they enjoy, we will support and encourage your child in every way. Our families are extremely supportive and there is a lot of family close by and excited to welcome another child into the family. We would love to share your child's growth and experiences with you through any means by which you are comfortable. Photos, emails, written letters or even visits when the time is right if you would like.
Thank you for considering us as potential parents for your child. We are excited and committed to maintaining a relationship with you and always letting your child know how brave and selfless the choice you made was. You will always be a part of our family.
Neal & Andrea
Favorites
Childhood Memory
Lake Trips
Family Vacations
Classic Movie
National Lampoons Christmas
Dessert
Red Velvet Cake
Cheesecake
Dream Car
Dodge Power Wagon
Chevy Camaro
Dream Vacation
Italy
Australia
Family Activity
Camping
Movie Nights
Form of Exercise
Hiking
Running
Hobby
Fishing
Riding Horses
Holiday
4th of July
Christmas
Holiday Tradition
Family Dinners
Family Dinners
Ice Cream
Cake Batter
Cookies and Cream
Junk Food
Cheeto Puffs
Nerds
Memory with a Child
Air Chairing on the Lake
Memory with Spouse
Wedding Day
Cruise to Alaska
Movie Munchie
Popcorn
Popcorn
Quality about my Spouse
Caring
Generosity
Restaurant
Red Lobster
Olive Garden
Sandwich
Club
Turkey and Cheddar
Shopping Store
Cabelas
Tractor Supply
Thing to Cook
Anything on the BBQ
Sour Cream Chicken Enchiladas
Time of Day
Evening
Evenings
Type of Music
Country
Country
Vacation Spot
Hawaii
Mountains or Coast
Get in Touch
Provide more information, so American Adoptions can connect you with this family.
---