1-800-ADOPTION
Thank you for viewing our profile
If you would like to learn more about us, please call 1-800-ADOPTION (2367846), fill out the form at the bottom of our on-line profile page, or email us at bp_information@americanadoptions.com.
To revisit our on-line profile page and view our profile video at American Adoptions, simply use your mobile phone to scan the QR code on the right. We are looking forward to hearing from you!
Karan & Rima
We believe adoption is a gift that is dear to our hearts! We want to express our appreciation that you are even reading our profile. We have so much love and laughter to share that we know we will make excellent parents. To choose us to be your child's parents would mean the world to us. We look forward to getting to know you in this journey.
About Us
Job
Manager
Future Stay-at-Home Mom
Education
Ph.D. in Engineering, Finance
Master's Degree in Genetic Counseling, Nursing
Relationship
Legally Married
Adoption in Our Lives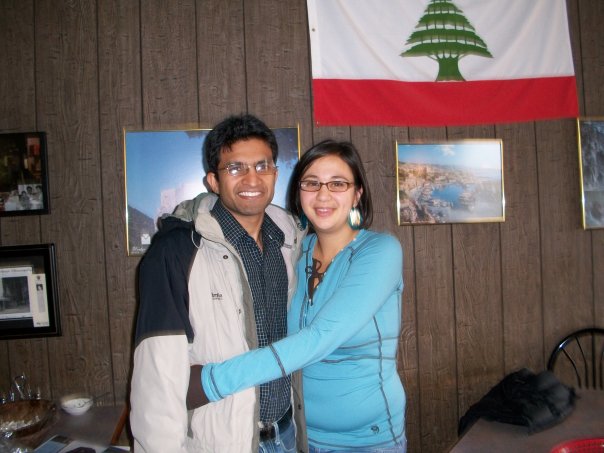 Rima has grown up with two older adopted Lebanese brothers. Rima also has many cousins who are adopted from all over the world, such as Brazil. The whole family is supportive of this adoption process. We believe it doesn't matter how you got to our family but once you're in you're one of us.
The story of Rima's adoptive brothers: My brothers are actually related to me. They are my cousins. They were adopted as my big brothers when they were in their teens. I was actually not born yet, so they were my parents' first children. They came to live with us because their own parents died in an accident. They always knew they were adopted and never had to be told. It was the best thing in the world to have a couple of big brothers look out for you. When I was little they would drive me to the mall for unlimited ice cream, and when I was bigger they taught me to drive.
This child will be welcomed and spoiled by my big adoptive brothers. As my brothers are currently living and working in China, it will be amazing to travel to them as a family so they can meet this child.
We believe adoption is truly special to our family. We are a family birthed from both the heart and the belly. We hold birth parents and their decision to choose adoption in the highest regard and respect. It is truly brave of you and we support you.
Qualities We Love, Admire and Respect in Each Other
Rima About Karan: Karan is a smart man with a heart of gold. He is dedicated to providing for his family and would die to protect his family. He will make the best of fathers. He has already supported raising his three younger siblings as his parents could not. So, he is already proven to be a great father figure and their successful lives are a direct result of Karan's sacrifice.
Karan About Rima: Rima is a fun-loving individual. She was born to love and is the heart of all the family gatherings. Rima expresses her love through cooking and making sure that family members are healthy. Her nursing degree skills have directly contributed to bringing family members back to health from dire chronic conditions. I believe she will be a great mother through cuddles, great food, and discipline.
Our Pup, Luna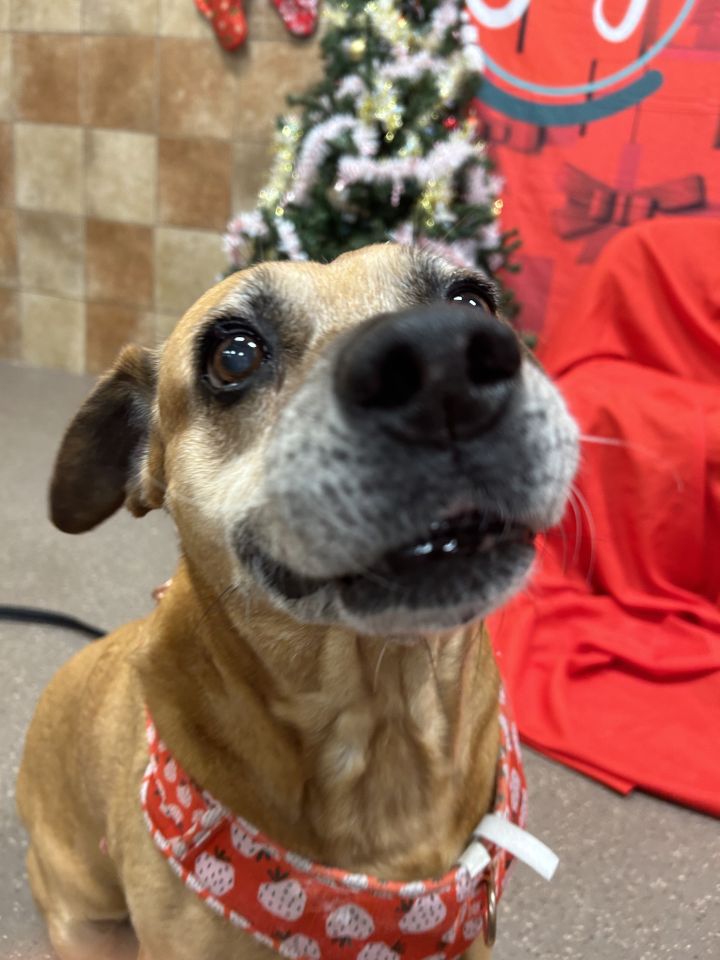 Luna is an especially important part of our family. She is the furry queen of the sofa. Luna is a 12-year-old rescue dog and worked for a year to get a certificate in being a therapy dog. She is a gentle and calm soul who loves children. The children of the neighborhood treat her like a celebrity and always rush to pet her. Our family travels on doggy friendly adventures. We hope your child will be part of our traveling fun and food filled explorations.
Furthermore, we are devoted to volunteering to saving dogs from kill shelters. We transport and foster dogs because everyone deserves a chance at a forever home.
Photos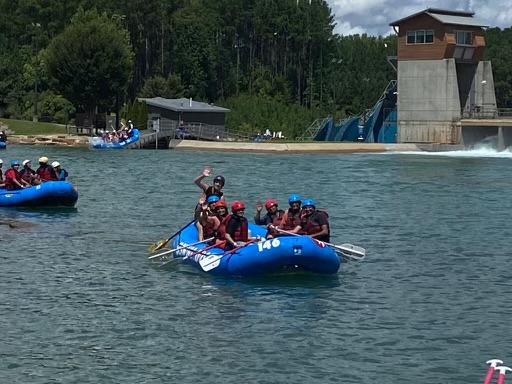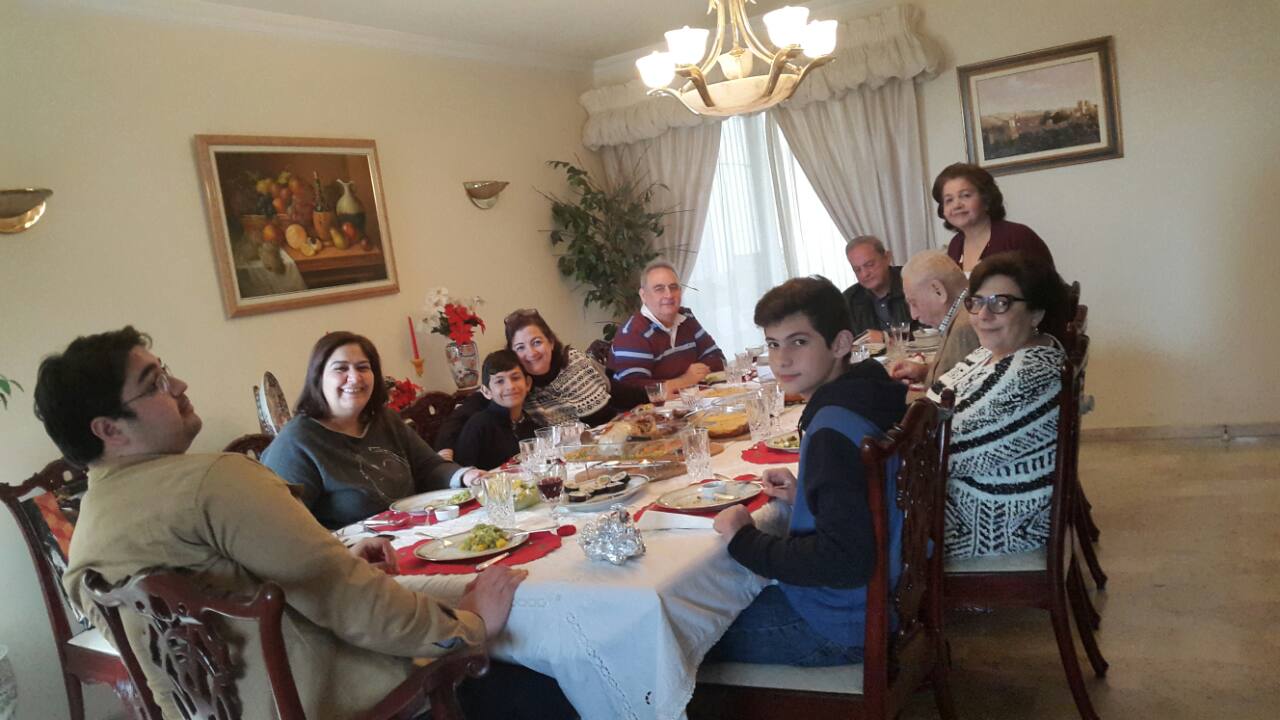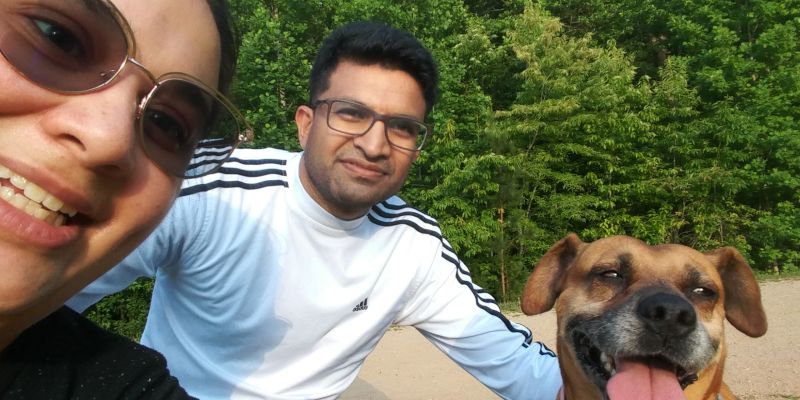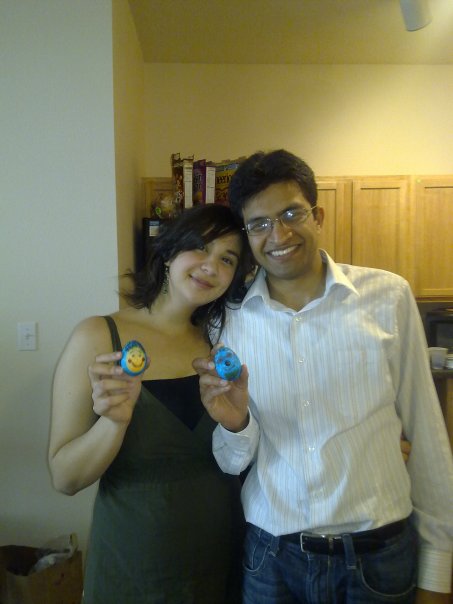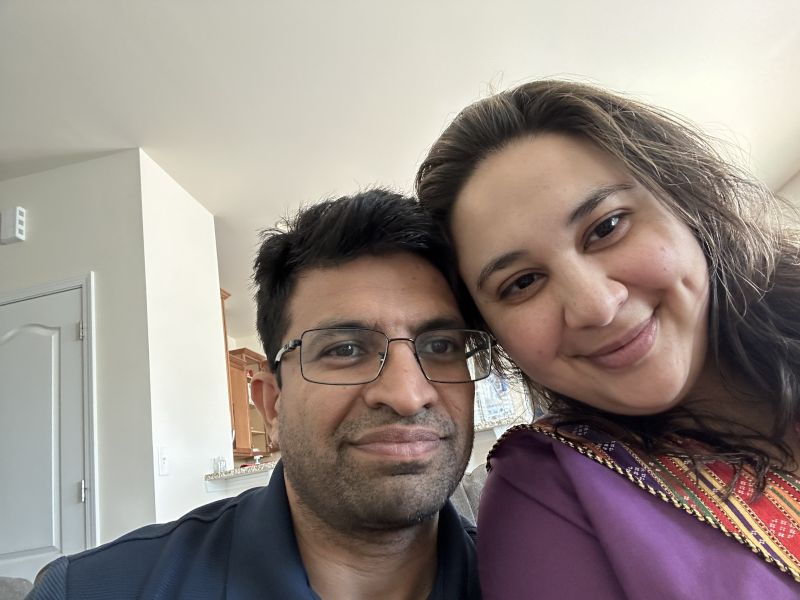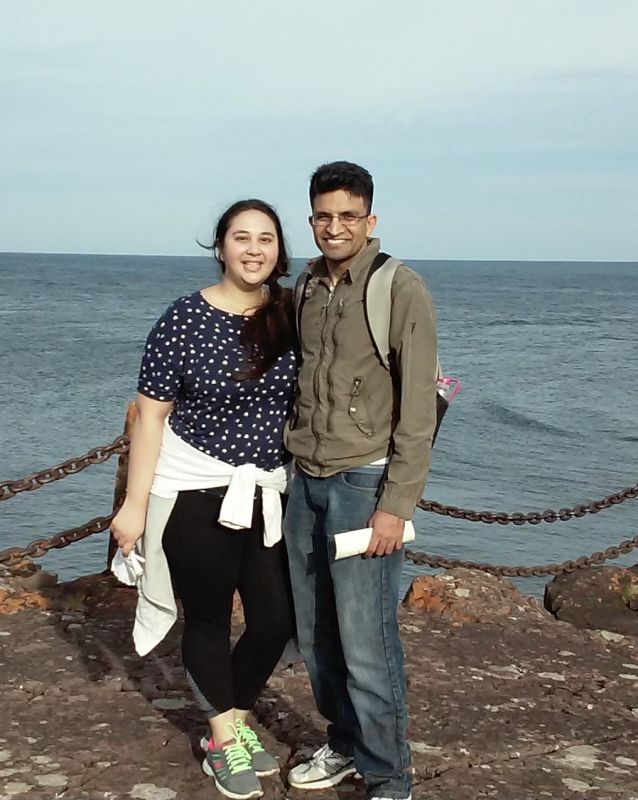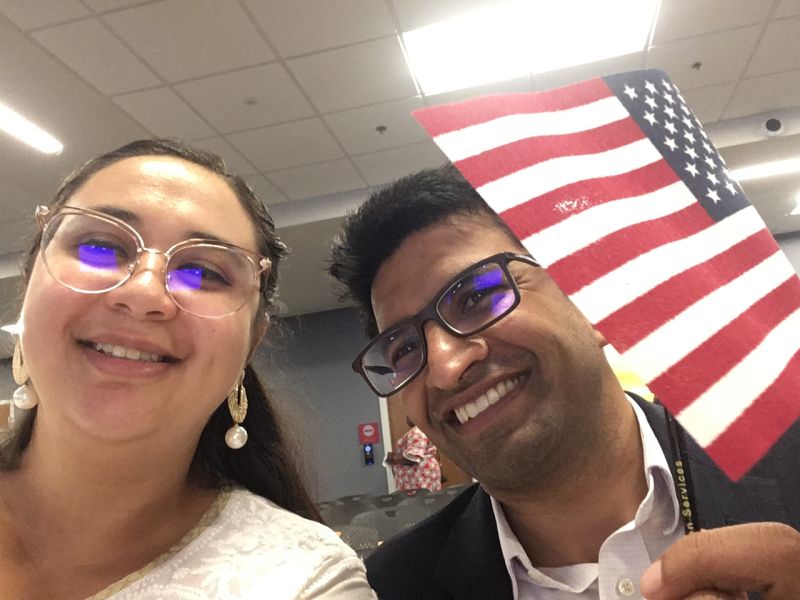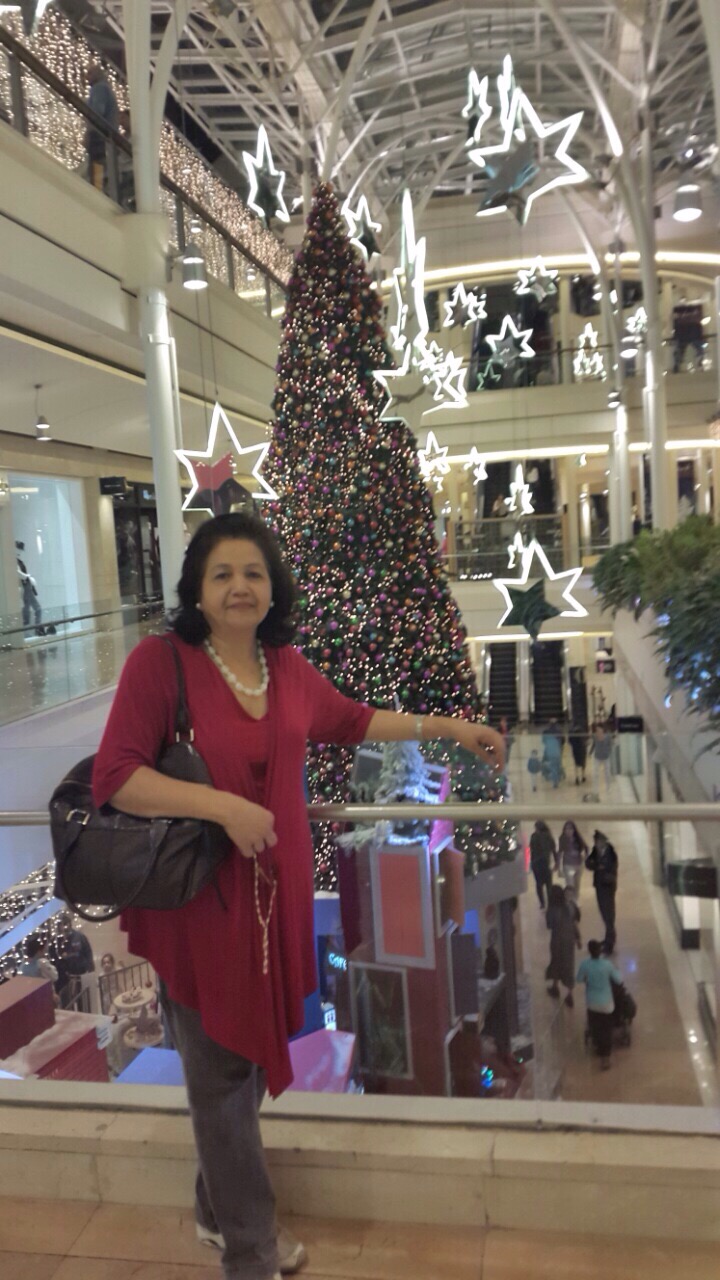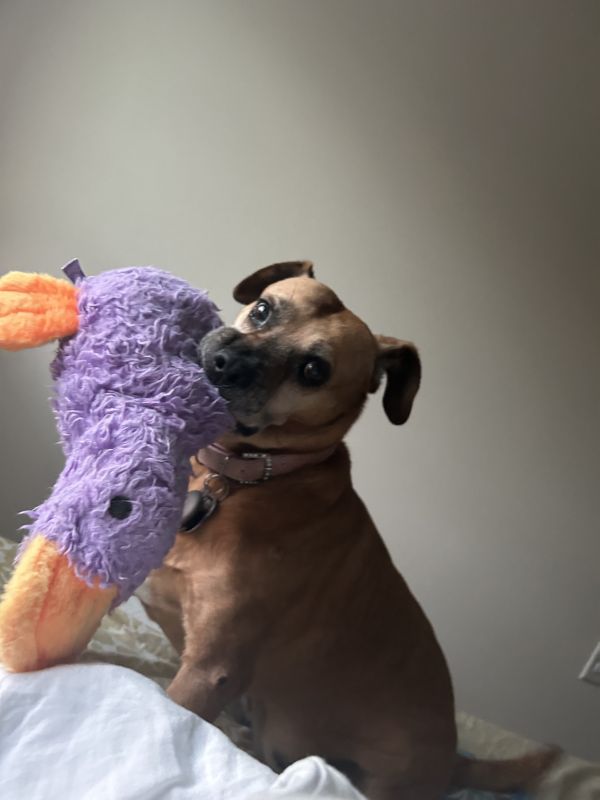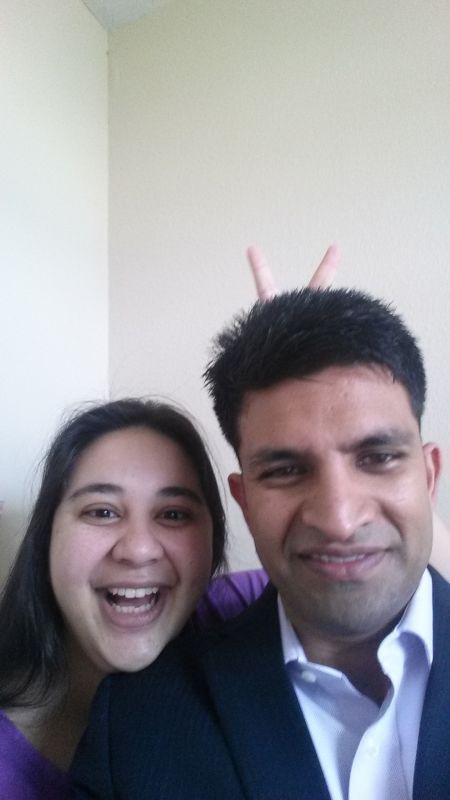 ×
1 / 12
2 / 12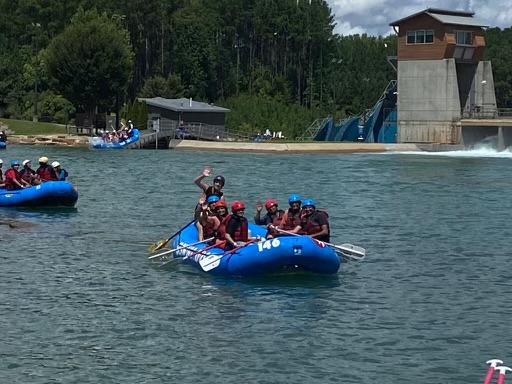 3 / 12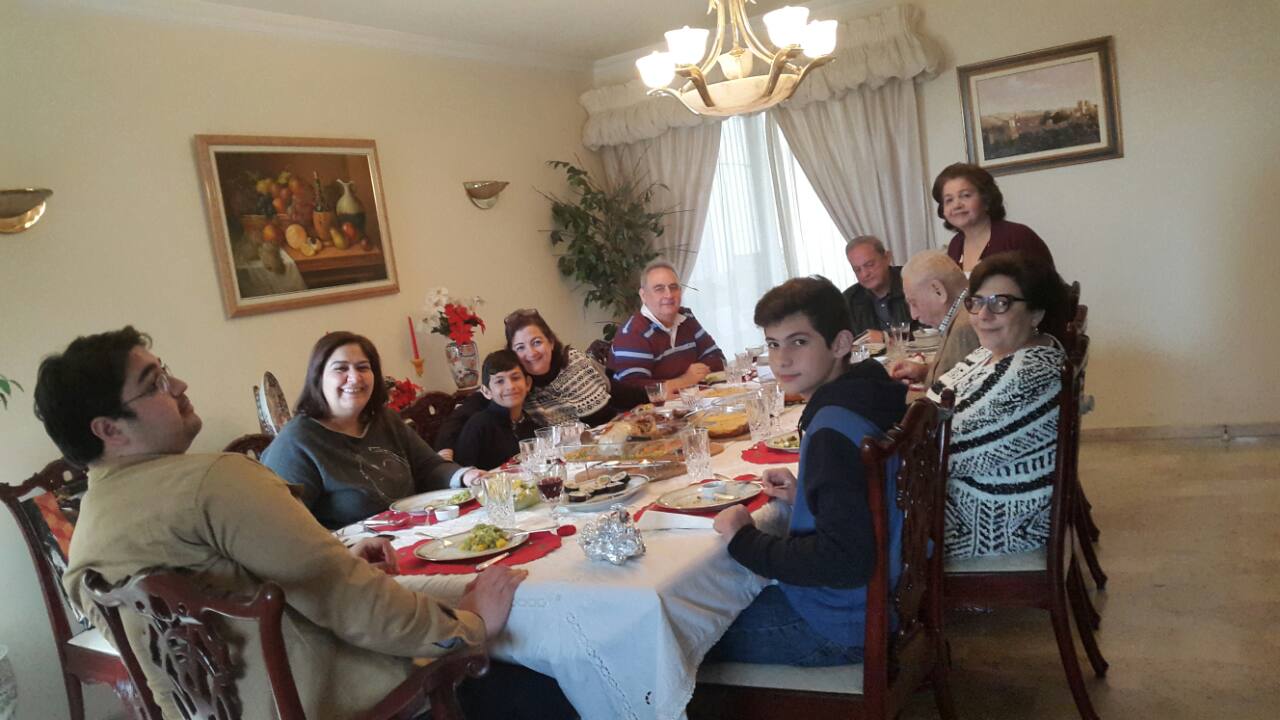 4 / 12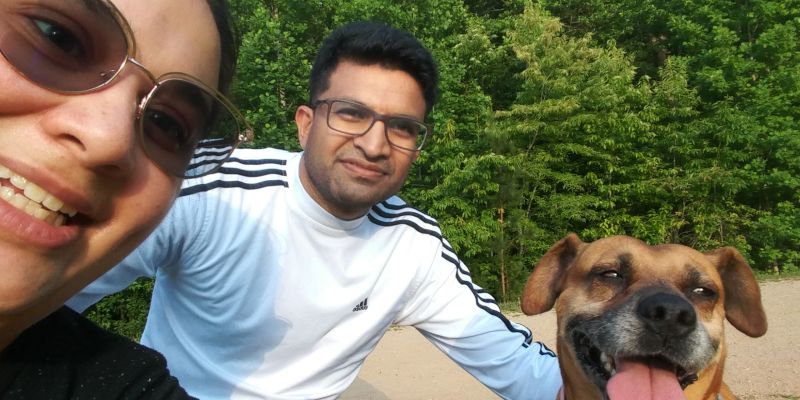 5 / 12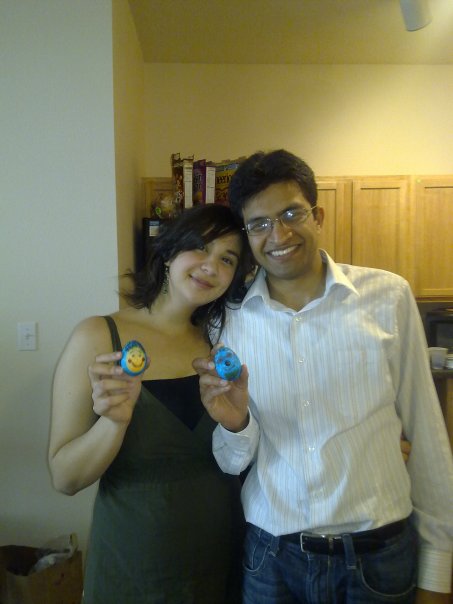 6 / 12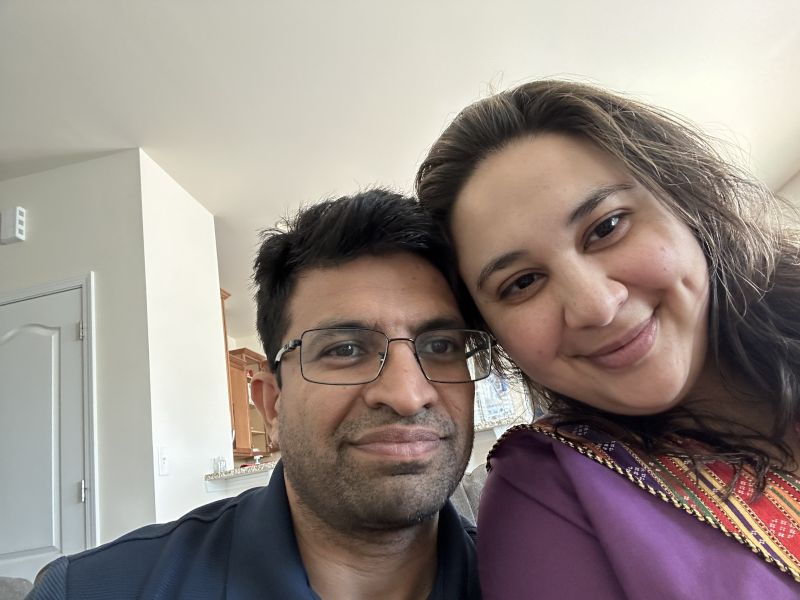 7 / 12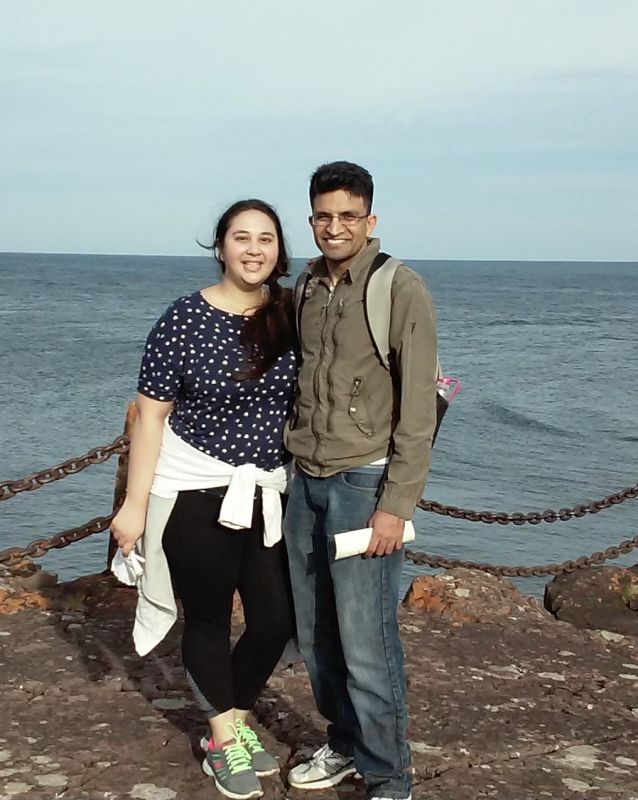 8 / 12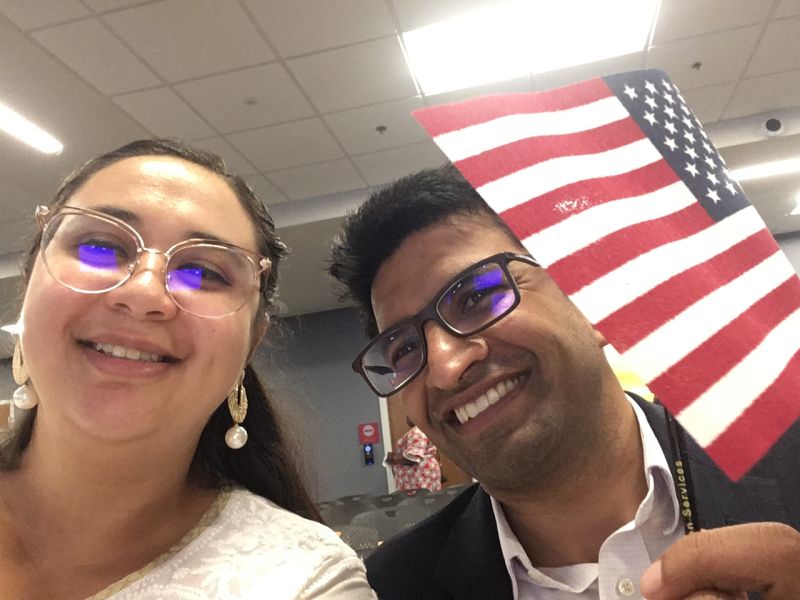 9 / 12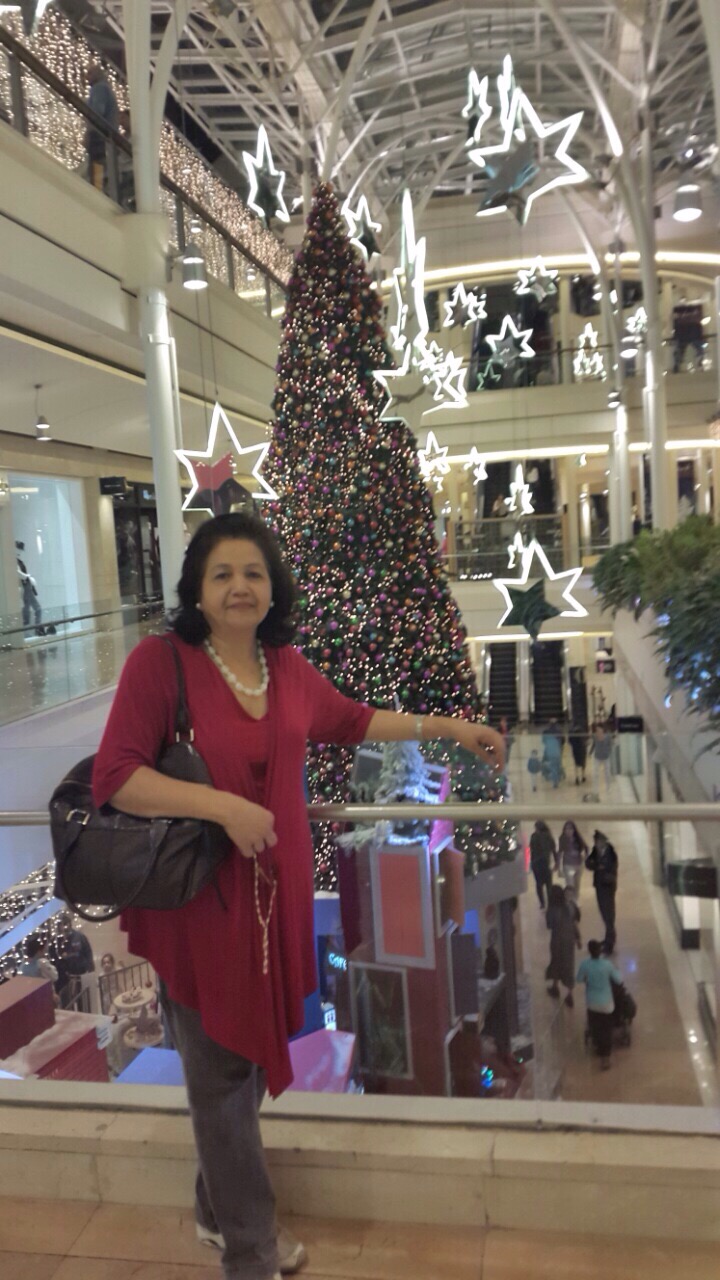 10 / 12
11 / 12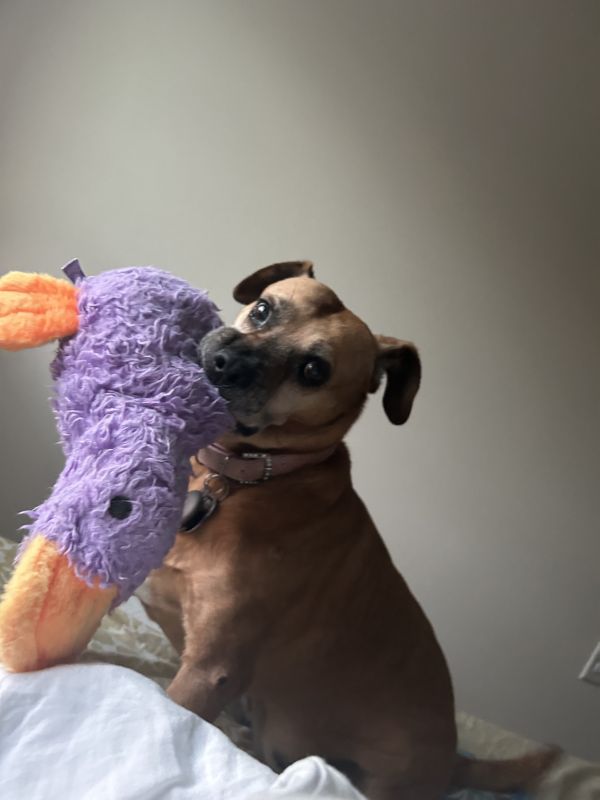 12 / 12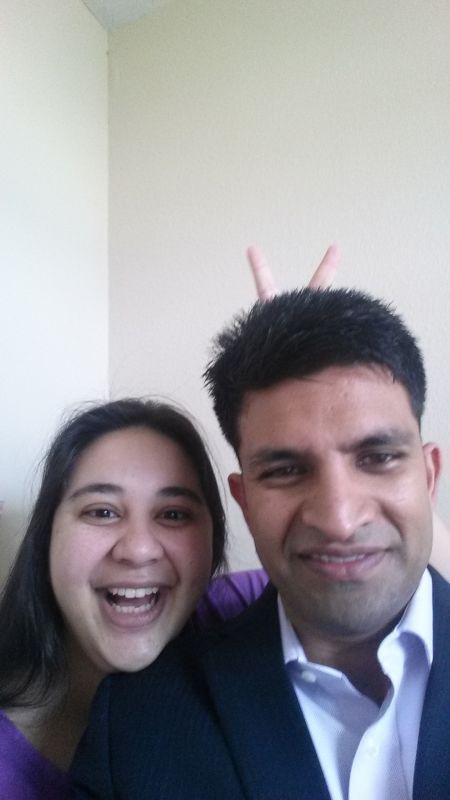 ❮
❯
Our House and Neighborhood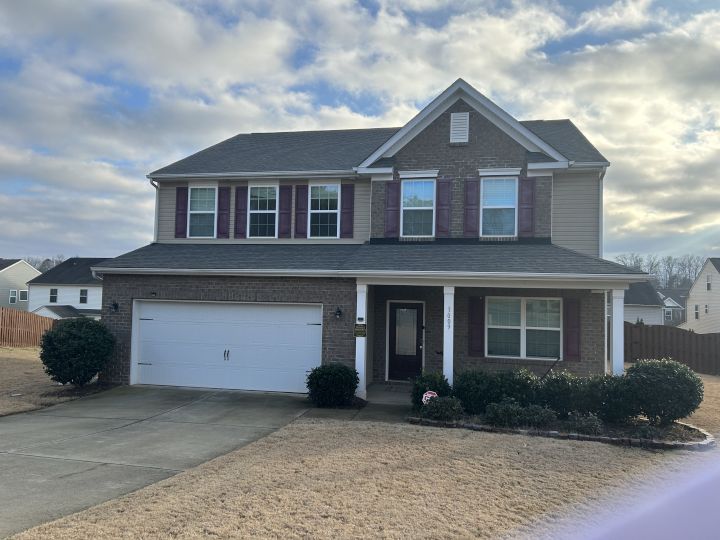 Our house is in a wonderful suburban neighborhood that has an excellent school district and is very close to Charlotte.
Our house has two floors and a huge fenced -in the backyard to play in. The best thing Rima loves about our house is how she fills it with her art. One of the bedrooms is called the "Nerd Room". Rima painted a side table with Batman and a lamp with Mario brother characters. The walls have dinosaurs and cartoon characters. However, the kitchen is the heart of our home and Rima is always cooking. Everybody always ends up bonding and snacking in our kitchen, including our dog.
There are a lot of kids always playing in our safe neighborhood. Our dog Luna is a celebrity because when we walk her all the kids call her by her name to come and pet her. Furthermore, all the kids in the neighborhood splash and swim in our gated neighborhood pool.
We have very calm neighbors. In fact, one of our neighbors adopted a baby herself and is helping us through this entire process. Any children we welcome home will have wonderful playmates and have access to great schooling.
Our Extended Families
Spending time with family is an important part of our lives.
Rima is of mixed heritage. Rima has a younger brother and two older adopted Lebanese brothers. Rima's mother is Filipina and father is Lebanese. Rima was born in the Philippines but lived with her family all over the world including Dubai and Lebanon. She grew up in Philippines till the age of 7 with all her maternal aunts and uncle, five in total, and the multitude of cousins. She then grew up in her teen years with her paternal side of the family, which also included a whole lot of uncles, aunts, and cousins. Rima's side of the family express their love through food and feeding each other special dishes. They enjoy picnics in nature, horseback riding, snorkeling, swimming, shopping and BBQ on the beach and volunteering in church activities.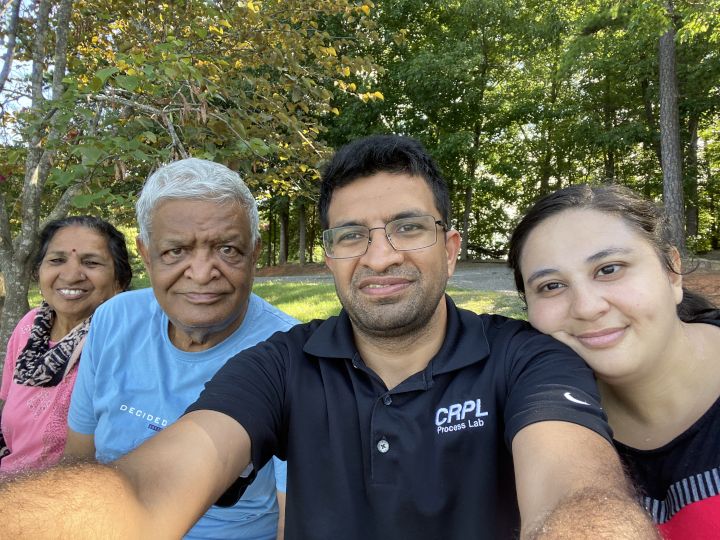 Karan is fully Indian. His parents, younger brother and two sisters all live in India. Since his siblings all have children, your child would have many cousins to play with in the future. Tradition is important to Karan's family, so they always get together to celebrate the many Indian (Hindu) festivals. For example, Diwali, the Festival of Lights, symbolizes the spiritual "victory of light over darkness, good over evil, and knowledge over ignorance." The whole family gets together to string up twinkling lights, feast, and exchange gifts. Then in Holi, the Festival of Colors, Love and Spring is a great time when all the kids get together and smack the adults with colored powder. This is all done in between music, food, and togetherness.
Although none of our family members live close by, our house always hosts an extended family member. All our family regularly travel to live and visit each other. Family is the foundation of our lives. So, your child will always be surrounded by aunts, uncles, and cousins (so many cousins). That means your child will always be surrounded by love, laughter, loudness, and food. Both of our families are excited about our adoption plan and cannot wait to meet the newest member of the family!
From Us to You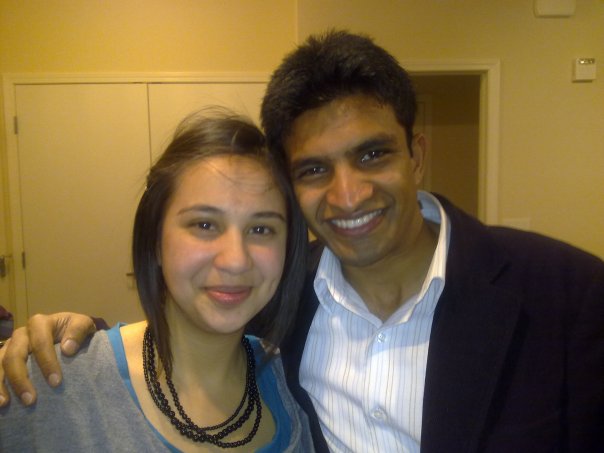 Namaste (hello in Hindi)!
We are Karan and Rima. We would like you to know that you are significant to us. You are considering giving a gift that is one of the most selfless and courageous that anyone can possibly receive. We sincerely hope that we can bring some comfort to you by conveying more about who we are.
Our History: We met at the university salsa dancing club 2008, started dating in 2008, and tied the knot in 2010. After college, Rima started her career as a genetic counselor while Karan was an engineer inventor in research and development. Later in our marriage we both went on to get our second degrees, Rima in nursing and Karan in finance. We are proud to be serving our communities through our professions. Karan works remotely from home full-time and Rima is now a dedicated stay-at-home wife. We believe being present at home most of the time will be beneficial when taking care of a little one.
We can't have biological children due to certain medical conditions. Furthermore, adoption has always been a part of Rima's life. Families are created and formed in different ways and adoption is a wonderful opportunity to grow our family and be parents.
Our Personalities: Rima loves Karan's serious nature and terrible "dad" jokes. Karan has such a playful nature with kids, and he will be a wonderful father. He has already proven his achievement in this fatherly role by stepping in and taking care of his parents and siblings when his father could not. One of Rima's favorite qualities of Karan is his ambition. Karan will be your child's #1 cheerleader and will encourage your child to dream big.
Karan loves that Rima has such a big heart and has a lot of love to give. She's very patient and was known as the "baby whisperer" because of her magical ability to calm the screaming colic babies in the pediatric ward. Rima loves to bake and cook dishes from all over the world and is looking forward to teaching future little ones these skills. She can be found barefoot dancing in the garden with Luna, our dog, or painting murals on the walls of our home. We look forward to creating many more lovely memories as we grow our family.
Our Hobbies/Interests: We are nature-loving world travelers. One year we could be splashing in the beaches of Philippines and another year we could be on a lake in Scotland looking for the mythical Loch Ness monster. Having family and friends all over the world means your child will get to play, eat, laugh, and learn about different cultures.
Open Adoption: Both of our families are very supportive of our plan for an open adoption. We will gladly send emails, letters, and photos as your child grows, and would also welcome visits when the time is right. Please know that your child will be unconditionally loved and supported and will be raised in a safe and stable home.
Our Hope for You: We hope you feel respected and supported throughout this process because we will always speak highly of you. Thank you again for taking the time to read about us and consider us as parents for your child. Please feel free to ask any questions you may have because we want you to feel complete assurance about our intentions to raise your child as a beloved member of our family.
We promise to love him or her with all our hearts.
With Much Love,
Karan & Rima
Favorites
Actress
Scarlett Johansson
Author
J R R Tolkien
Diana Gabaldon
Book
Lord of the Ring
Outlander
Candy Bar
Kit kat
Milky Way
Cartoon
Demon Slayer (anime)
Power puff girls
Childhood Memory
Reading in the comic book store
Beach with the family
Childhood Toy
Cricket bat
Science magic kit
Children's Book
Superman
Dr. Seuss
Classic Movie
Casablanca
Casablanca
Day of Week
Weekend
Weekend
Dessert
Tiramisu
Chocolate cake
Disney Movie
Lion king
How to Train Your Dragon
Dream Job
Facebook
Research nurse
Dream Vacation
Beach with family
On the beach with family
Family Activity
Hiking
Hiking
Food
Pizza
Steak and mash potato
Holiday
Christmas
Christmas
Holiday Song
It's Beginning to Look a Lot Like Christmas
Holiday Tradition
Eating with family
Eating together
Ice Cream
Rum raisin
Rocky road
Leisure Activity
Cuddling on sofa watching a movie
Memory with Spouse
Cuddling on the sofa for movie night
Movie Munchie
Popcorn
Popcorn
Movie Quote
"Frankly my dear, I don't give a damn."
Nursery Rhyme
Ba Ba Black Sheep
Personal Hero
Mother Theresa
Quality about my Spouse
Loving
Quote
"Not all of us can do great things. But we can do small things with great love." Mother Teresa
Scripture
Exodus 20:12 "Honor your father and mother, so that you may live long in the land the Lord your God is giving you."
Tradition
Christmas gift giving
TV Show Character
7 of 9 from Star Trek
Get in Touch
Provide more information, so American Adoptions can connect you with this family.
---