1-800-ADOPTION
Thank you for viewing our profile
If you would like to learn more about us, please call 1-800-ADOPTION (2367846), fill out the form at the bottom of our on-line profile page, or email us at bp_information@americanadoptions.com.
To revisit our on-line profile page and view our profile video at American Adoptions, simply use your mobile phone to scan the QR code on the right. We are looking forward to hearing from you!
Joe & Muna
We appreciate you taking the time to view our profile. We have been wanting to expand our family and have so much love and joy to share. We understand the responsibility we are taking on as potential parents and want nothing more than to be the best role model to your child. We hope you consider us and look forward to the journey ahead.
About Us
Job
Barber
Production Unit Manager
Education
Barber License
Bachelor's Degree in Civil Engineering
Relationship
Legally Married
Our Professional Lives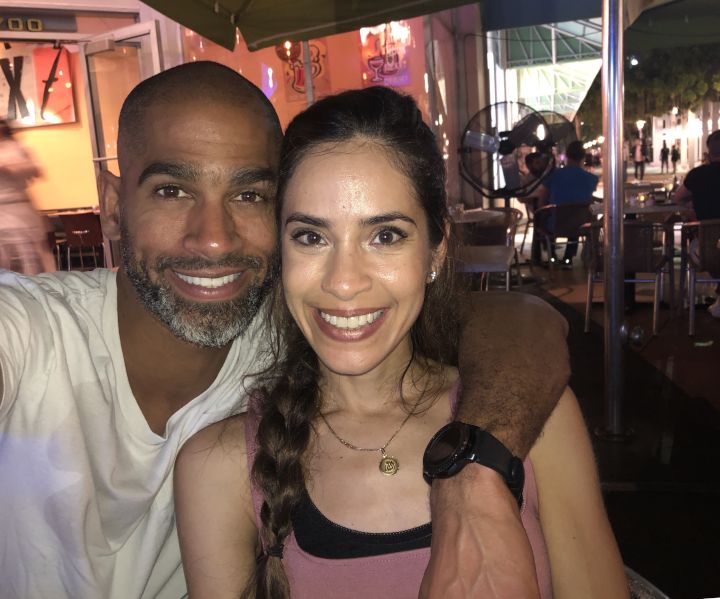 Our careers are a significant part of our lives. Muna received a Civil Engineer from Tulane University and is currently a Production Unit Manager at a large energy company. Joseph is a barber. Our purpose and motivation in our work is to make others feel empowered.
Muna has been working as a leader of teams for over 10 years now and enjoys all the aspects of leadership. She leads selflessly and puts employees first, guiding them through struggle and challenges. Much of her time is spent on coaching them to be the best version of themselves to help optimize and achieve their goals. This had been a passion for her over the years and it's something that she hopes to teach to the child. Muna sees early retirement in her future, so she can focus more time on being a stay at home parent and volunteering for nonprofit organizations, where a difference can be made in people's lives.
Joseph is energized by his work. He loves what he does and feels best when he can make others feel good about themselves. He continues to improve his barbering skillset and some of his favorite clients are under 5 years old. He has a calm and endearing personality so the children are always relaxed when they're in his barber chair.
Qualities We Love, Admire and Respect in Each Other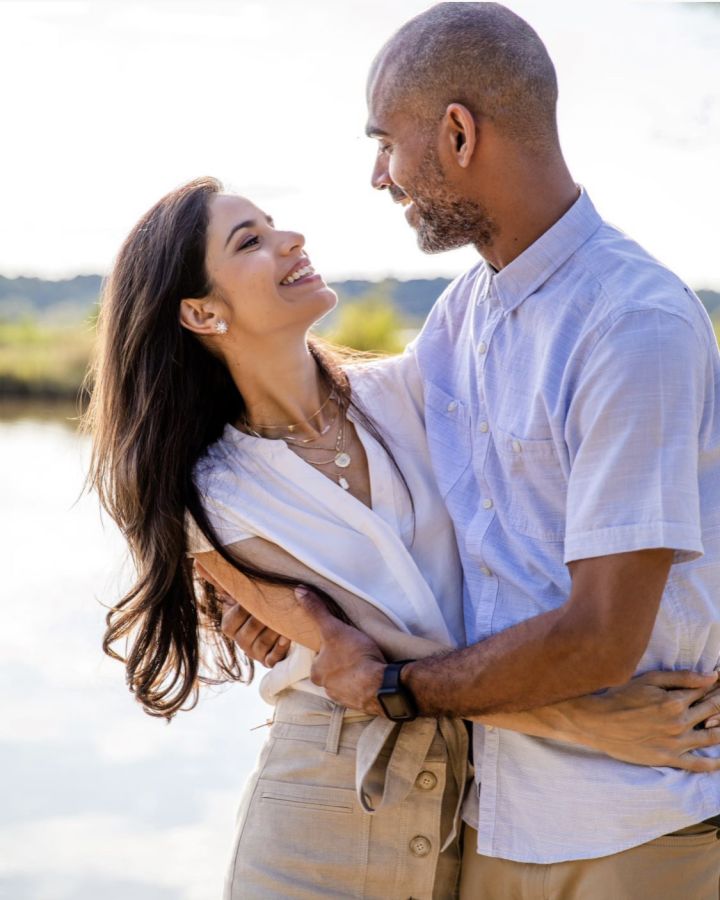 We complement each other extremely well (Aquarius & Libra!). Since we have been in each other's lives for many years we know how each of us reacts to certain situations and have been able to overcome various hardships successfully.
The qualities Muna admires most about Joseph is his spirituality and closeness to God. He is a strong believer of faith and encourages Muna to be his partner through religious practices. He is also a man with an open, humble heart filled with patience. He has empathy for all, and if any of his friends or family are in need, he is there to support, both emotionally and financially.
The qualities Joseph admires and loves about Muna is her ability to always put others first and her strong willed personality. She has a knack for making family and the closest people in her life feel so special, like remembering their birthdays and being there to celebrate their special life moments. She also believes in the underdog - constantly rooting for them to be the best version of themselves. Muna was Joe's support through trying times and was the main mentor, motivator and influencer that helped him achieve some of his personal and professional goals.
Cultural Diversity
Cultural diversity is a significant value to our family. Joseph is Creole (African American mixed with Spanish and French descent). Muna is Middle Eastern and was raised in Saudi Arabia until she was 15 years old. She attended a boarding school in Chicago that represented 50 different nationalities. Since both of us are from different backgrounds, our best friends today range from a combination of African American, Creole, Filipino, White, and Hispanic. The reason for us staying in the city to live is because we want our child to be surrounded by and experience all races from a young age. We want our child to grow up in an environment where diverse backgrounds are represented, and in a school where they teach the history and importance of cultural differences.
Photos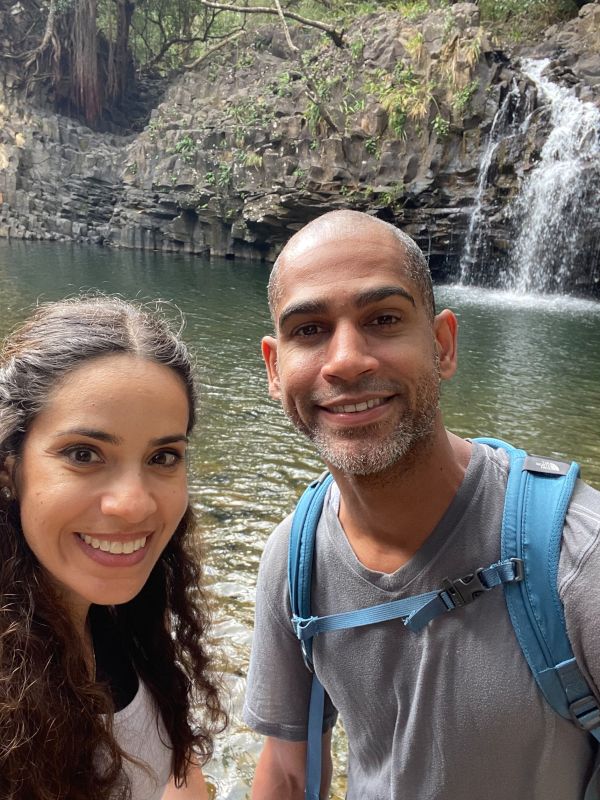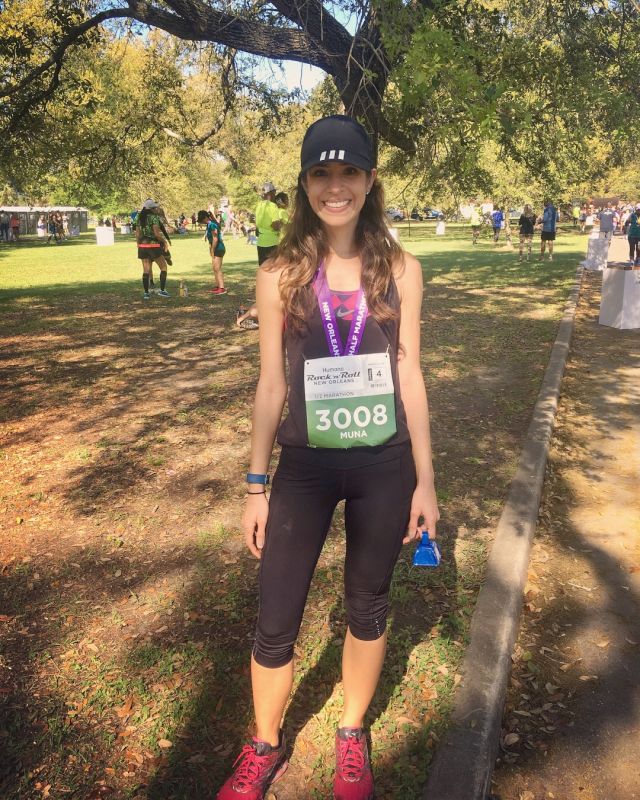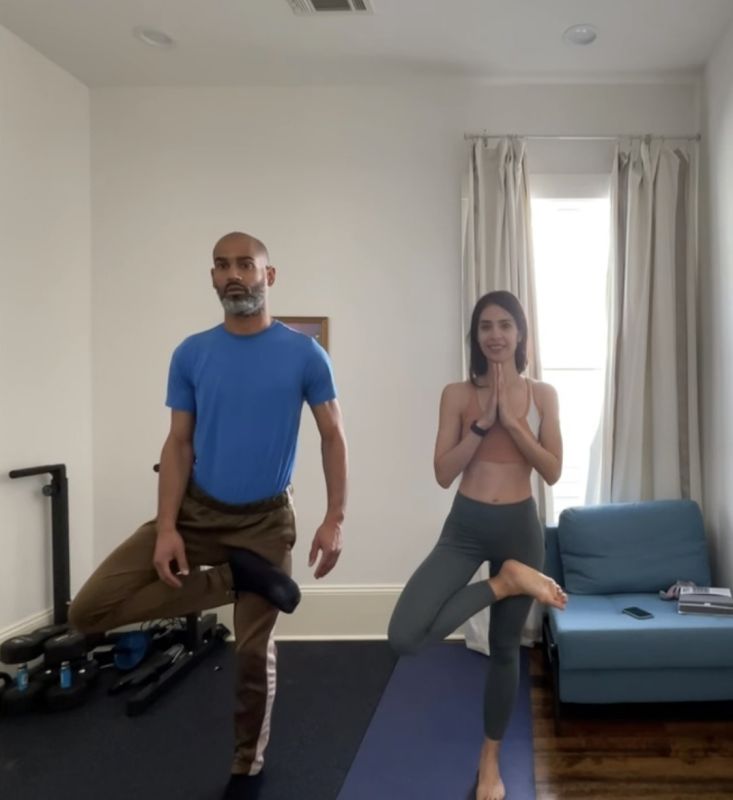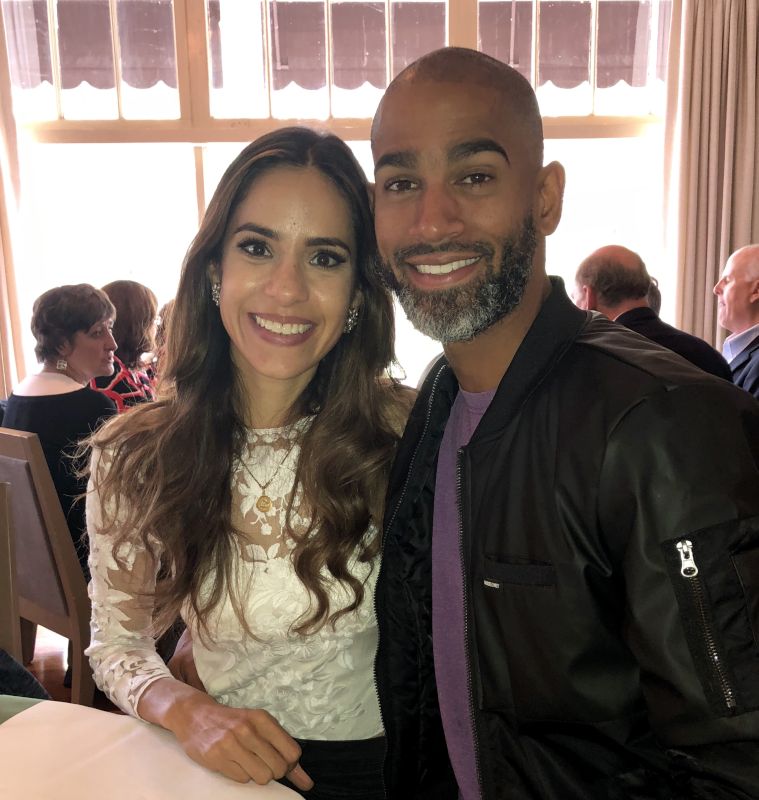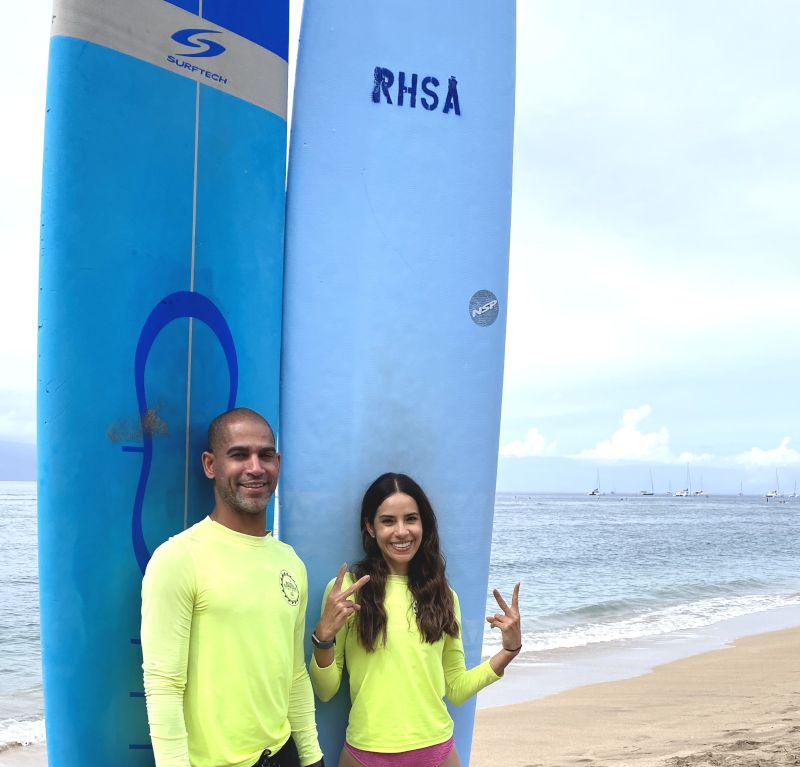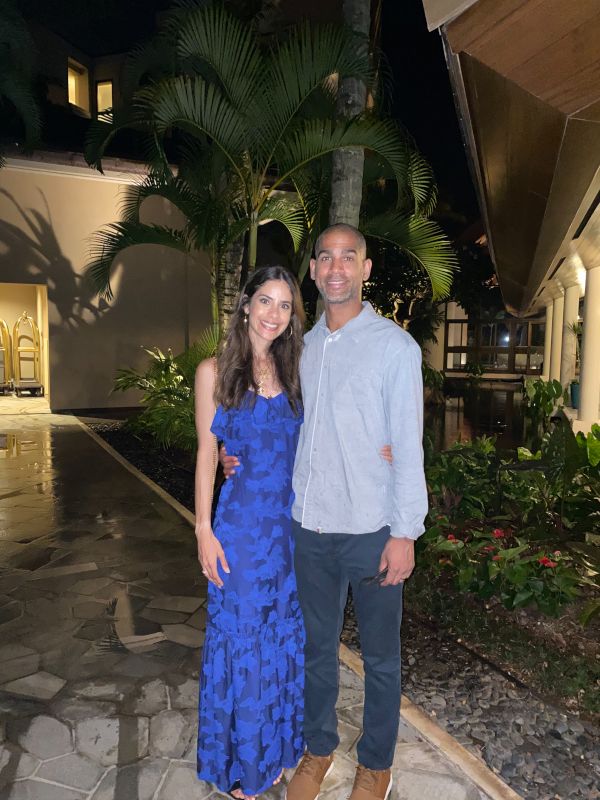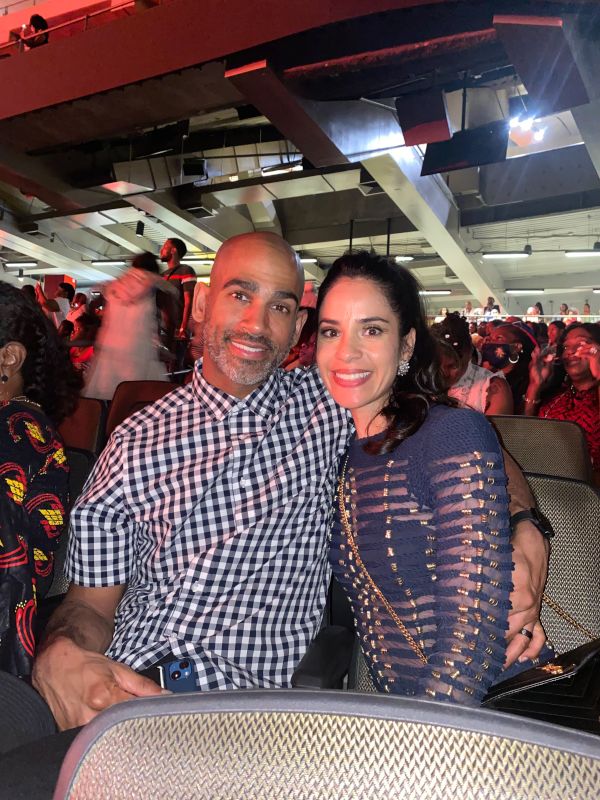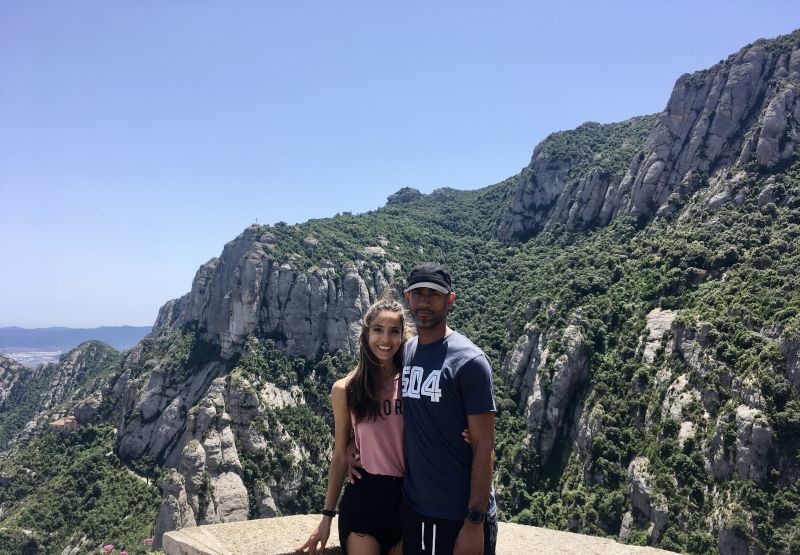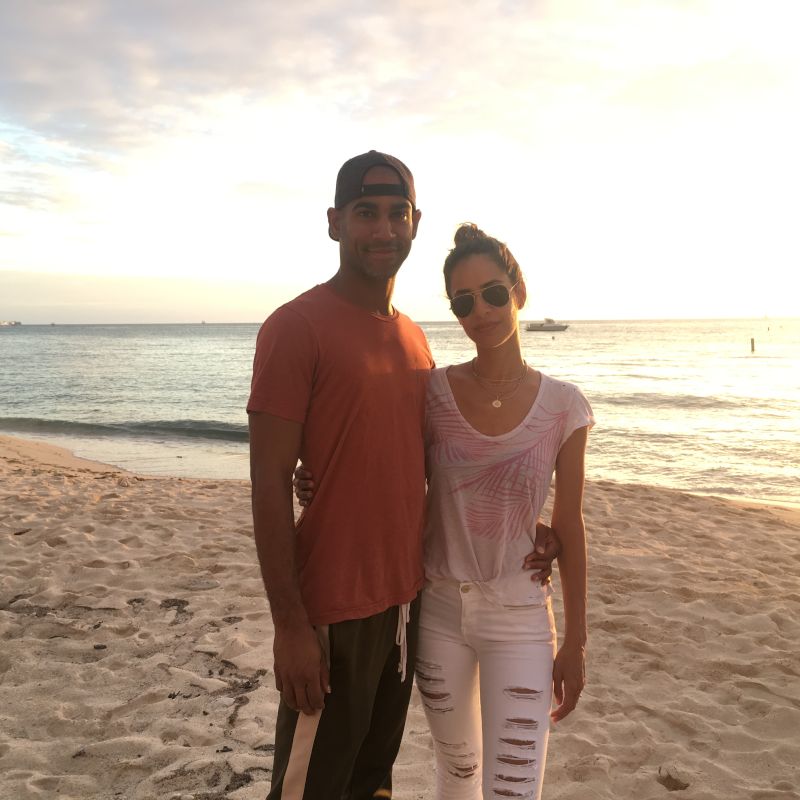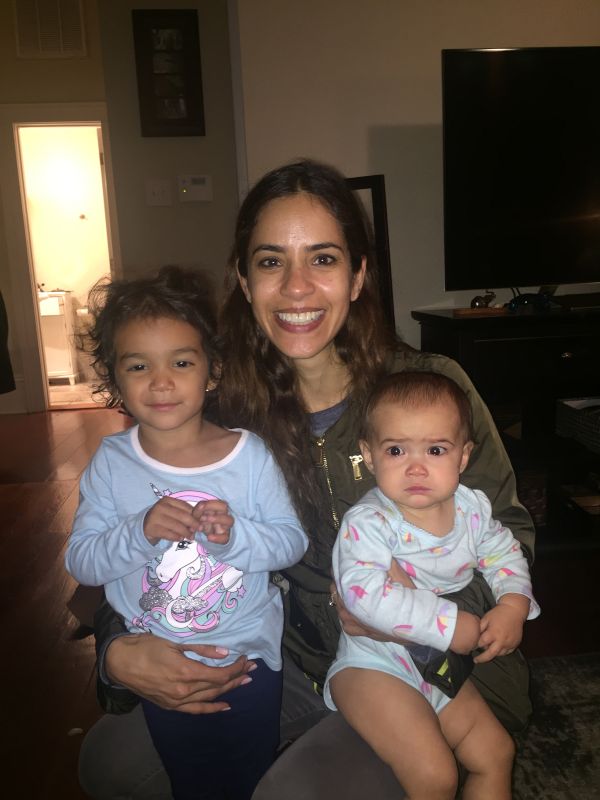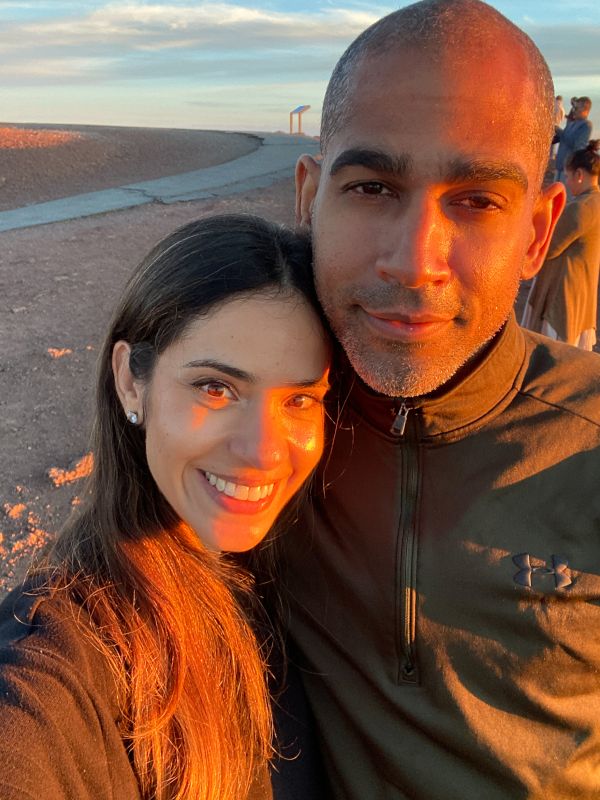 ×
1 / 12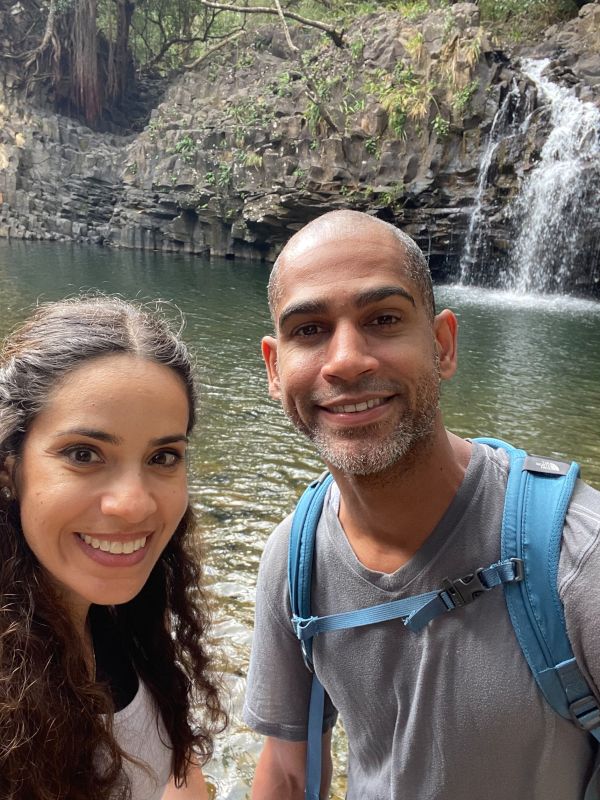 2 / 12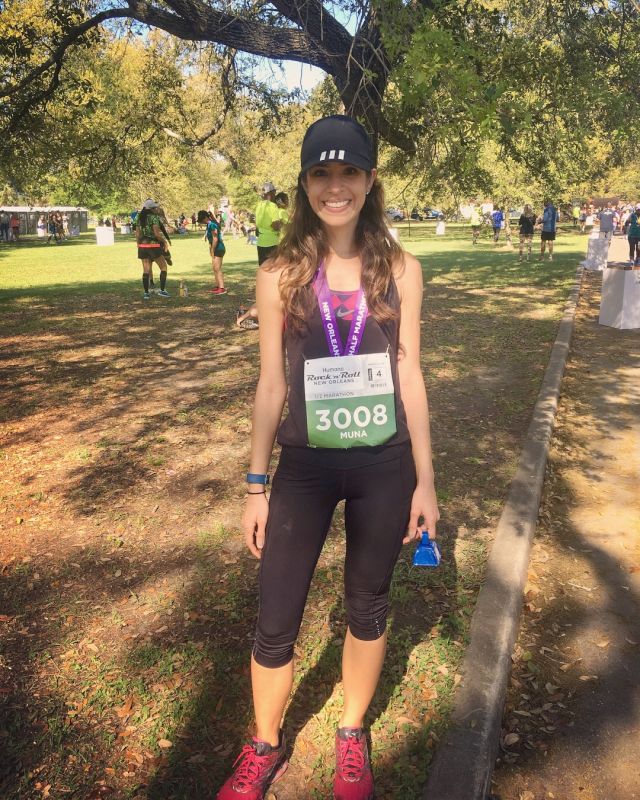 3 / 12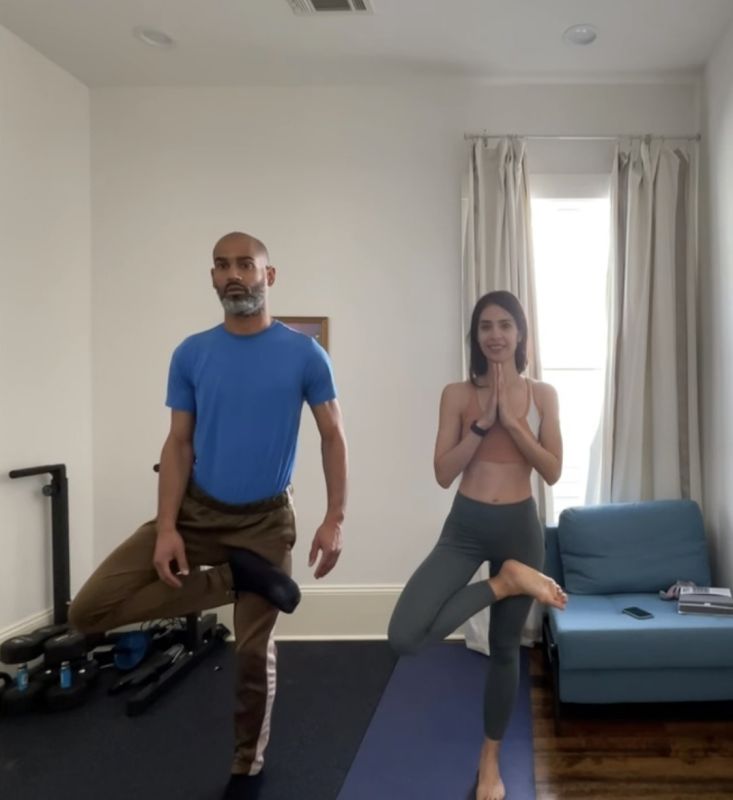 4 / 12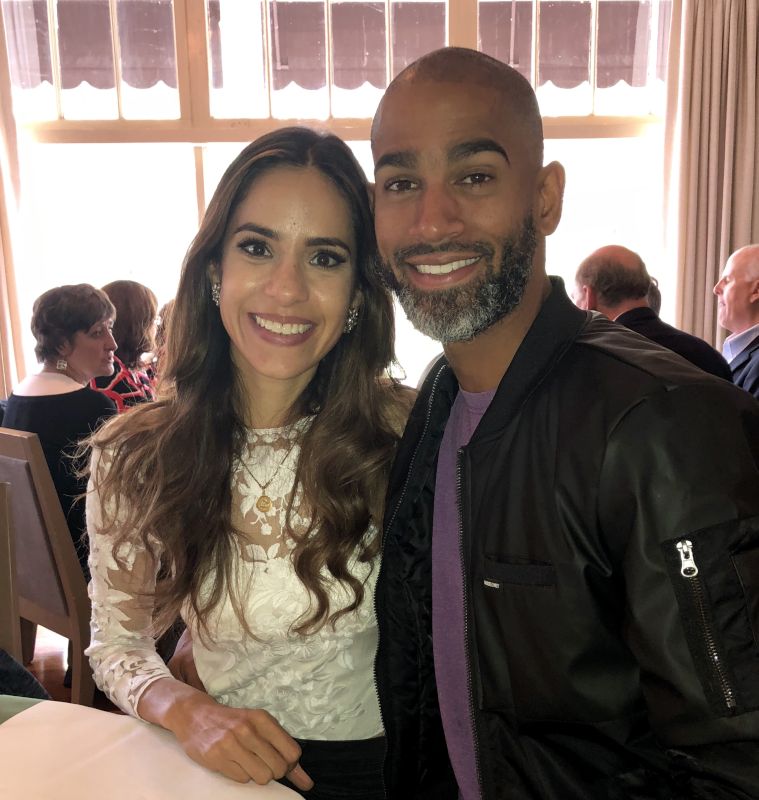 5 / 12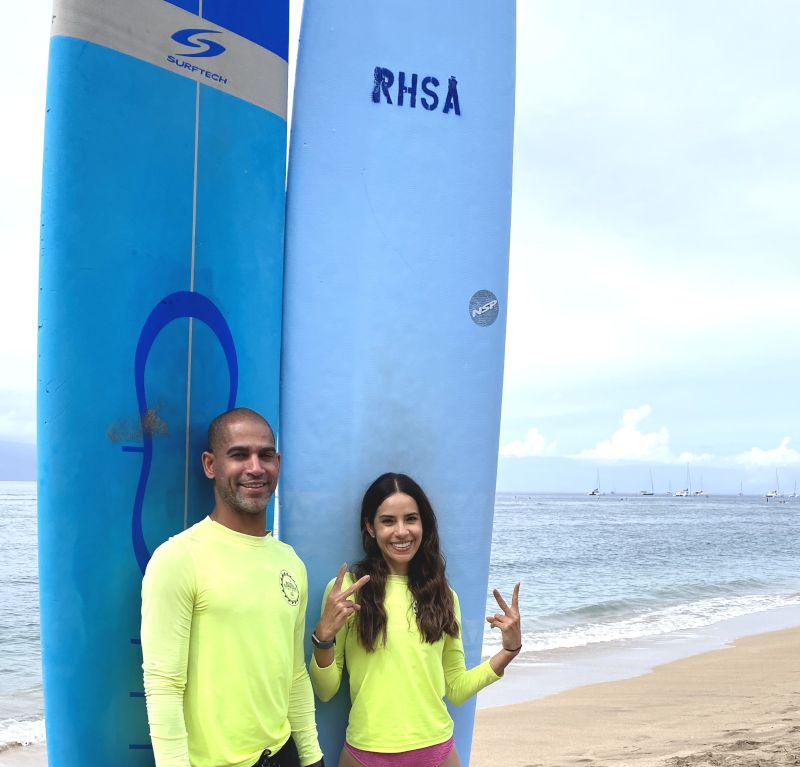 6 / 12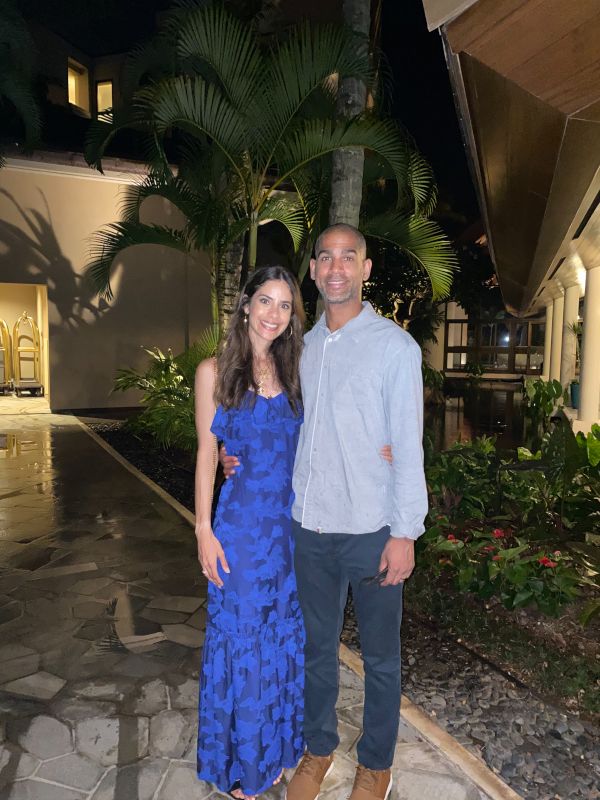 7 / 12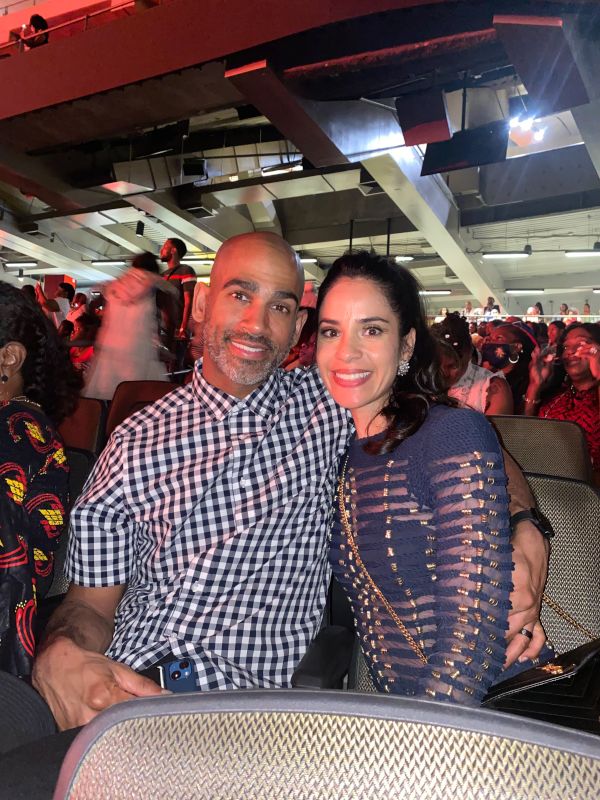 8 / 12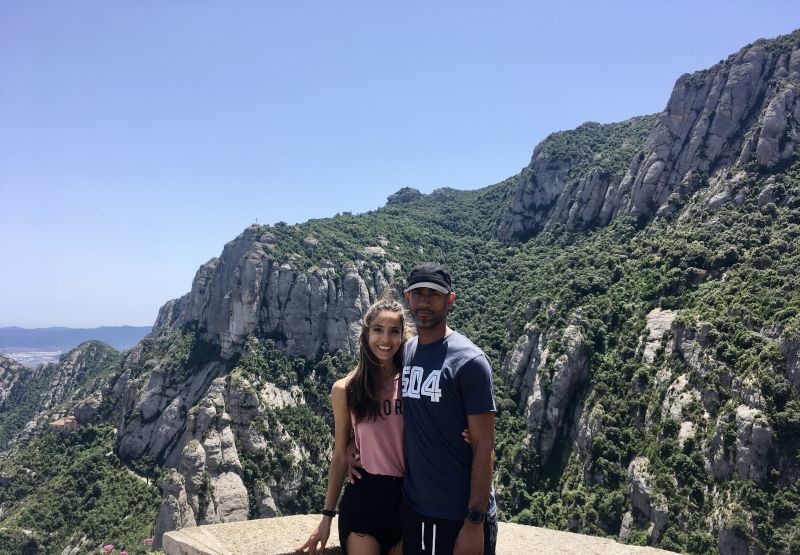 9 / 12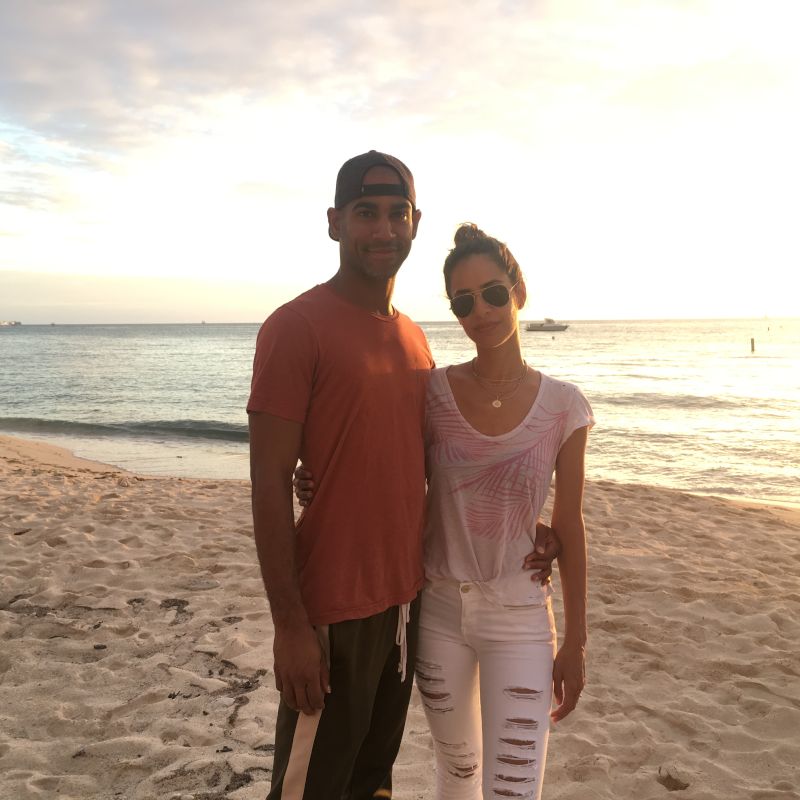 10 / 12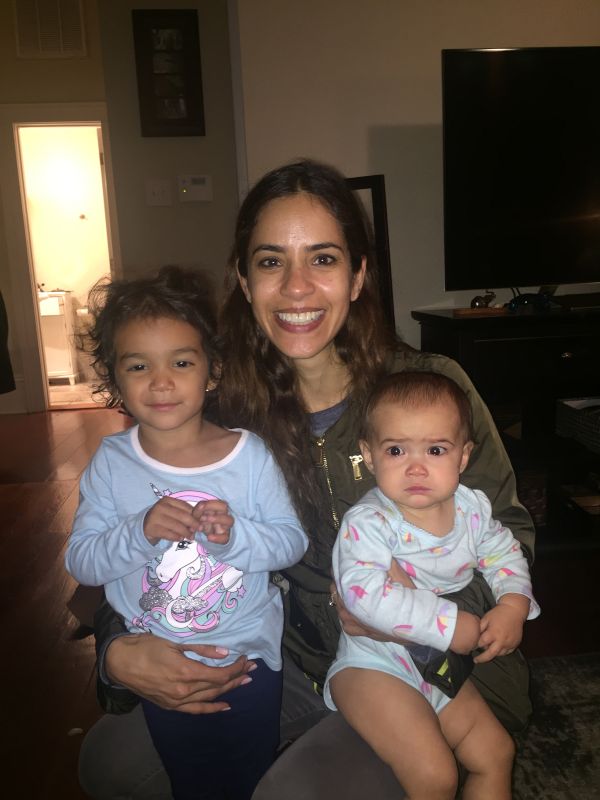 11 / 12
12 / 12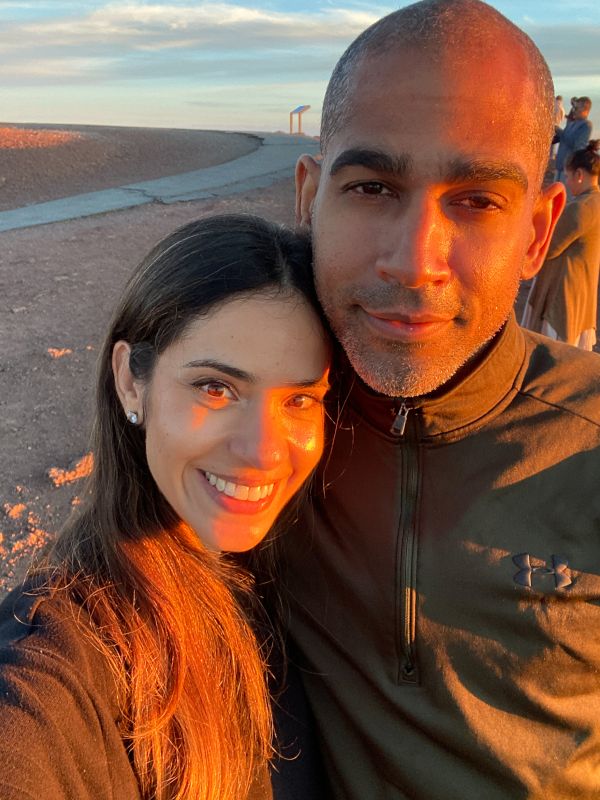 ❮
❯
Our House and Neighborhood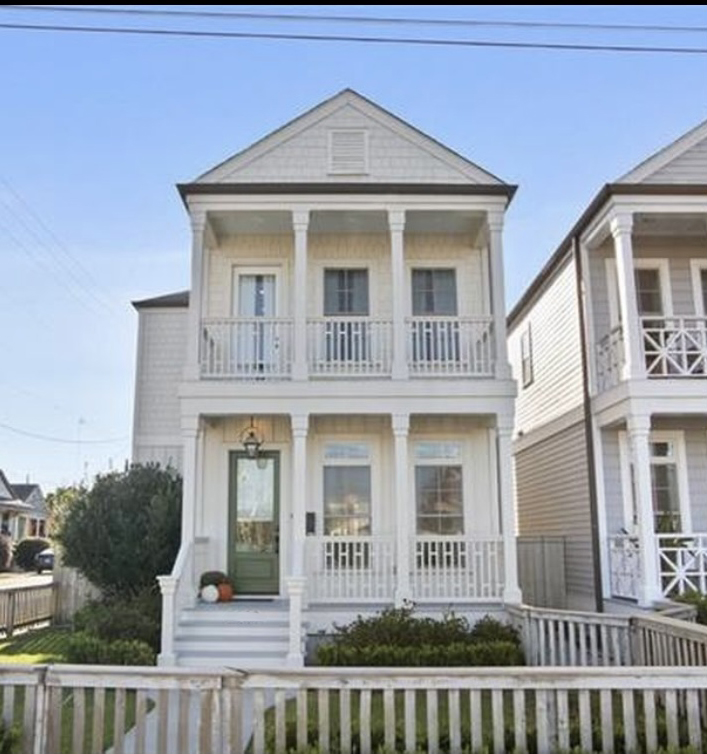 Our home is a cozy and inviting two story, three bedroom open space plan. We live in the city (Uptown) and love our neighborhood. We feel the city life offers so much, and you can walk to nearly anywhere in less than ten minutes (pet store, park, grocery, restaurants, etc.) We have many neighbors of diverse backgrounds living around us with young children under the age of 5, and they are always busy with their play dates.
We are lucky to have a yard with a barbecue and deck where Joe's nieces come and enjoy playing tag or ball games. Our house is in a safe area and only minutes away (walking) from two parks. Also, we are two miles away from Audubon Zoo & Aquarium. We frequent Audubon park and enjoy all the wildlife, lake and big oak trees. It's a beautiful setting, where so many families take their children. We also have two well acclaimed elementary schools nearby, also within walking distance.
The best part of our location is that we are just blocks away from the parade route during Mardi Gras. It's such a fun filled time for families and children always get the best of the throws! They come back with wagons filled with stuffed animals and toys. It's such an experience living in New Orleans, with so many activities for children, and there's never a dull moment!
Our Extended Families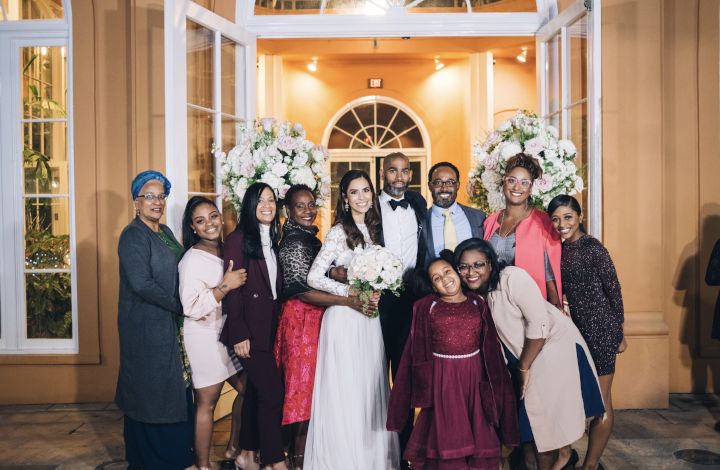 We have a big family on both sides and love spending time with them. Family is the most important part of our lives, and we make sure to make time for all get togethers and special occasions. Muna has three sisters and an older brother, and Joe has two sisters and a brother. We are lucky to have immediate family (Muna's sister and Joe's brother) living with us in New Orleans within just a couple miles and see them almost every week. We just went on a trip to the Bahamas for Joe's 40th birthday with his younger sister, and we had an amazing time soaking up the sun and exploring the island. We even swam with sharks! Travel and adventure is a big part of our lives and love to share those memories with family.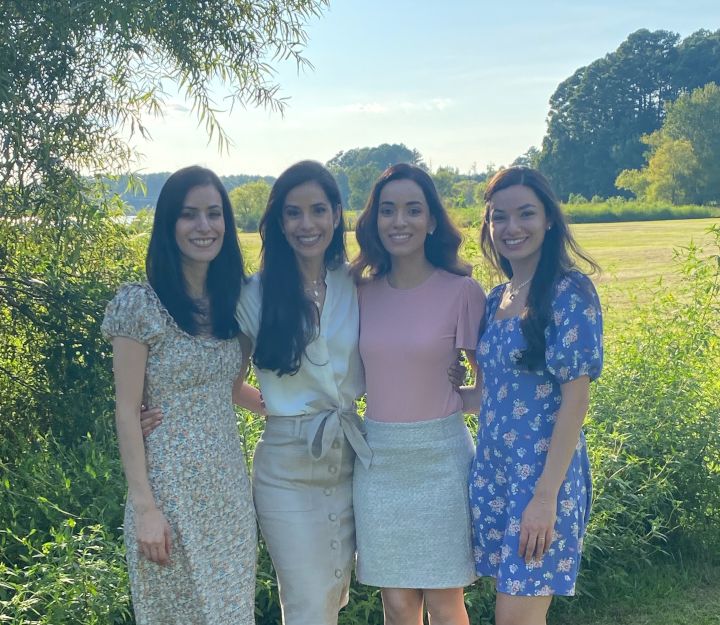 Muna's parents live in North Carolina where we travel to at least three times a year. The whole family comes together enjoying the beautiful outdoor activities the area has to offer and mom's delicious home cooked food. It's so peaceful and relaxing, giving us all time to disconnect and bond.
Joe's mother and older sister (and nieces) live in Houston. When we see them it's always a good time with fun games and so much laughter. Everyone is excited and supportive of our journey and can't wait to be part of the child's life.
From Us to You
We can only imagine the circumstance you are in and have the utmost respect for you. Surely this decision to consider adoption did not come easy, and we know that it is something you have likely struggled with for some time. This only shows how strong of a person you are to make a decision so selflessly.
We have experienced loss in a different way, through miscarriage, and sympathize with the type of pain a parent may feel. After a few years of not being able to conceive biologically, we decided that it was much more important to share everything we have to offer with a child rather than be genetically attached. This was a gradual transition that was not easy for us in the beginning, but after much consideration and education, we are excited for the adoption experience.
We have been married for almost 5 years and have been in each other's lives for almost 20. Joseph is African American (Creole) and Muna is Middle Eastern. We adamantly believe in embracing and being part of a diverse culture, which is why we have chosen to live and raise a child in the city, Uptown New Orleans.
We have gone through the many ups and downs in life and have been able to support one another through some very difficult times through constant communication and forgiveness. The love we have for one another is rare, and we want to share that with the child. Faith and care for people are two of our most cherished values, and we will do our best to always role model those behaviors.
The one promise to you is that your child will be loved and raised in a warm, safe, and nurturing home filled with laughter (Joseph loves to tell jokes and lights up the room every day)! We are also devoted to ensuring the child is fully supported to develop their strengths, and we will enable them to reach their full potential as an educated, responsible, and caring person in the community. Our families and friends are overjoyed with our decision to adopt and cannot wait to be part of the child's life. There will be no shortage of cousins, aunt and uncles waiting for kisses and hugs.
We will send pictures and letters to you each year so you can see their growth, favorite activities, and smiles. Depending on your preference, we are open to other forms of contact including phone calls and future visits.
We understand this to be an extremely stressful and emotional time for you, and hope that you are taking care of yourself and staying in positive mental space. Thank you so much for considering us as potential parents for your child. We make this commitment to you that you will always be held in high regard and honored with our words and actions. Please know you have made a brave decision to consider adoption, and you will be in our prayers as you are guided on this journey.
Sincerely,
Joe & Muna
Favorites
Childhood Toy
Etch a Sketch
Dessert
Cinnamon roll
Chocolate cake
Disney Movie
The Little Mermaid
Food
New York Strip Steak
Thai curry
Form of Exercise
Cycling
Running
Memory with Spouse
Getting engaged in Santorini
Quality about my Spouse
Her Patience
His Big Heart & Generosity
Get in Touch
Provide more information, so American Adoptions can connect you with this family.
---