1-800-ADOPTION
Thank you for viewing our profile
If you would like to learn more about us, please call 1-800-ADOPTION (2367846), fill out the form at the bottom of our on-line profile page, or email us at bp_information@americanadoptions.com.
To revisit our on-line profile page and view our profile video at American Adoptions, simply use your mobile phone to scan the QR code on the right. We are looking forward to hearing from you!
Michelle & Kerry
Thank you so much for taking the time to read our profile. We are incredibly grateful you would consider us as a potential family and to be a part of your story. Over the past 11 years we have built a life of love, laughter, fun and adventure. We have a deep commitment to one another and to our families and friends. We are beyond ready and committed to share this life with a child and thankful for the opportunity to grow our family through adoption.
About Us
Job
Business Owner/Anesthesia Provider
Business Owner/Anesthesia Provider
Education
Master's Degree in Anesthesia
Master's Degree in Anesthesia
Relationship
Legally Married
Our Lifestyle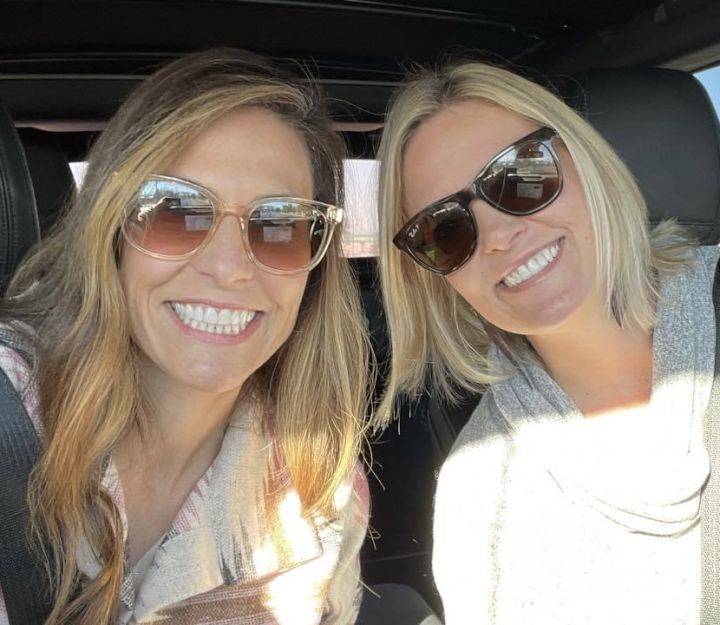 If we had to describe ourselves with only one word we would say "adventurous!" It's what drew us to each other. Our philosophy is that life is about having fun. We both love to travel and make it a priority whether it's a short weekend get-a-way with our campervan or somewhere tropical. We both believe experiences and creating memories are always more valuable than anything materialistic. We can't wait to create special memories with a little one!
We both spent years in the same profession as anesthesia providers. About 5 years ago we started our own business. Kerry still typically works one day a week as a Nurse Anesthetist. However, Michelle focuses solely on our business. We are at a place in life where daycare will not be needed. We are interchangeable with our business so can easily manage raising a child without the use of daycare.
Our work is incredibly flexible and can be done from anywhere. So we recently spent 2 months at our beach home in North Carolina to avoid some of the cold that Colorado brings in the winter. We have many friends and family in North Carolina so we were blessed to have the opportunity to spend a lot of time with them AND make some amazing memories fishing, crabbing, boating, walks on the beach, and kayaking. We are thrilled to create a life of these same outdoor adventures for a child!
Qualities We Love, Admire and Respect in Each Other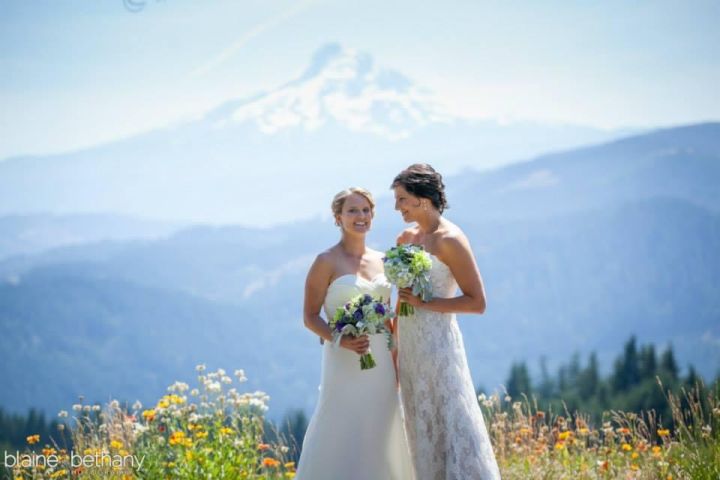 Kerry About Michelle: I was drawn to Michelle right away because of her big heart for animals and children! She's a softy who also values honesty, commitment, and dedication to family. She loves deeply with her whole heart and it shows! In addition, she's the funniest person I've EVER met! I can always count on Michelle to make me laugh with her goofy antics and I know she will have a child giggling nonstop! I love her adventurous spirit, her work ethic, and her brilliant mind. She's my very best friend and I know without a shred of doubt that she will be a fantastic mother.
Michelle About Kerry: Kerry is the kindest and most devoted person you'll ever meet. She's always there for you and you can always count on her except when it comes to loading the dishwasher ;) She also has an incredibly big heart for animals and kids!!! I can't wait to see her as a parent! She will be such an incredible mother. Another thing I love about her is that she can do anything! She is such a DIY-er! It amazes me! Don't get me started on her dry sense of humor! She will deliver something funny with such a straight face. It's my favorite!! We have the most fun together and love traveling and making memories! Our child will be so loved.
Our Pups, Sadie & Salem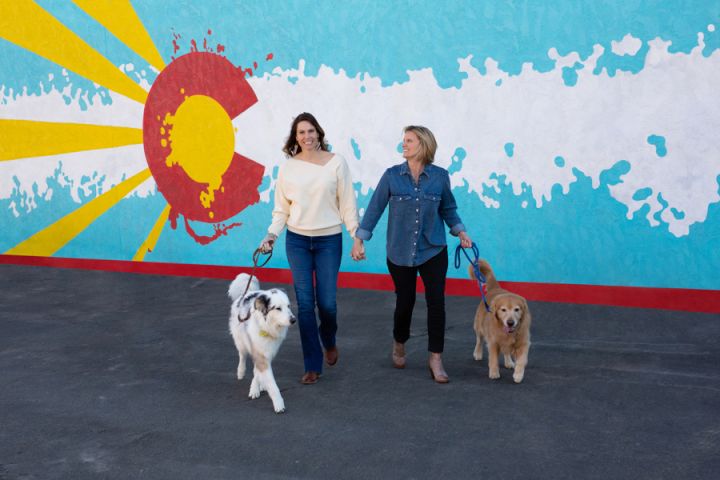 We are definitely dog lovers and have rescued many elderly and/or disabled dogs throughout our marriage. We are softies! Currently, we have a 5-year-old Golden Retriever (Sadie) and a 4-year-old Great Pyrenees/Aussie mix (Salem). Sadie is a typical Golden that wants to be by our side at all times. Without a doubt she will be sleeping right beside the crib every night and will clean up any mess of food a child may create! Salem was born blind but is truly an inspiration! He brilliantly navigates the world in his own, special way without difficulty. He is always smiling and happy. They are best friends and provide hours of entertainment with their gentle wrestling and funny antics. Both are cuddlers and feel like huge stuffed animals.
Both of us grew up always having dogs and cats in our lives and we plan to do that for our children. Kerry dreams of having a bunny too! Our dogs absolutely love anyone that comes to the door, especially our UPS driver who brings treats! Our dogs are gentle, well behaved and will no doubt love a child!
Photos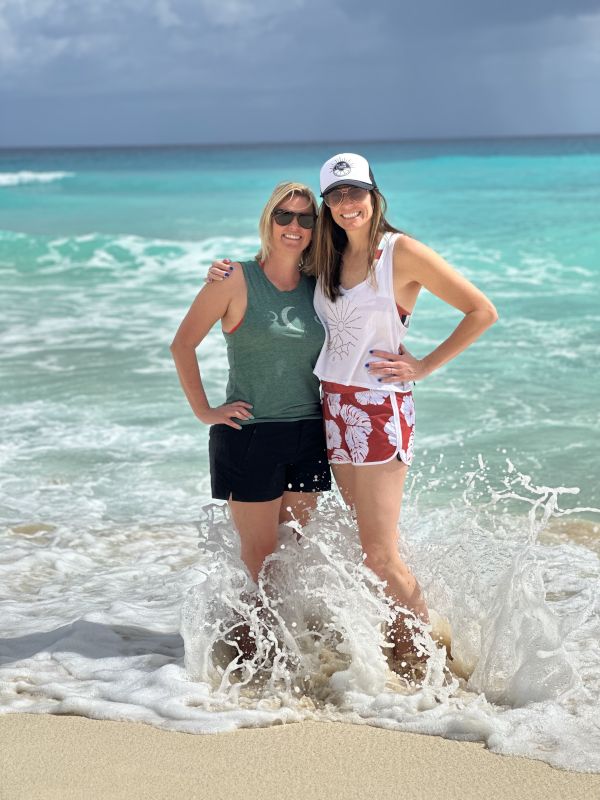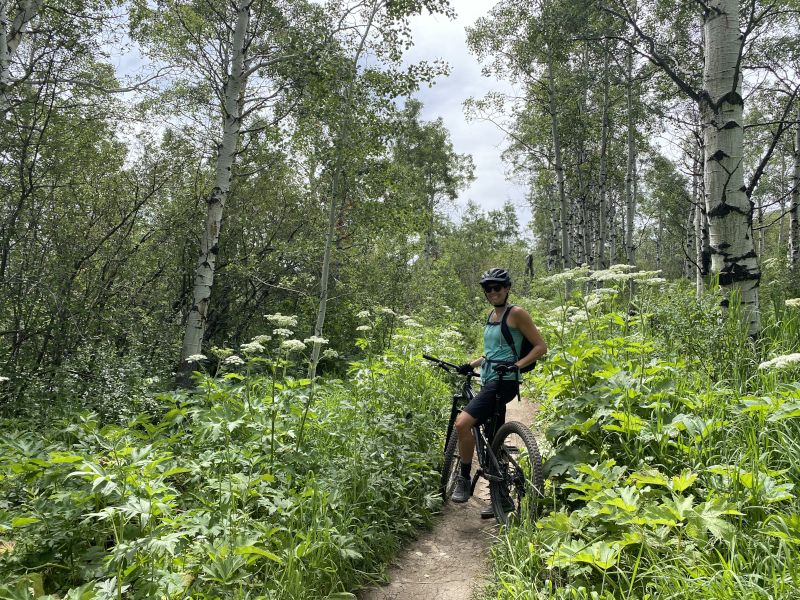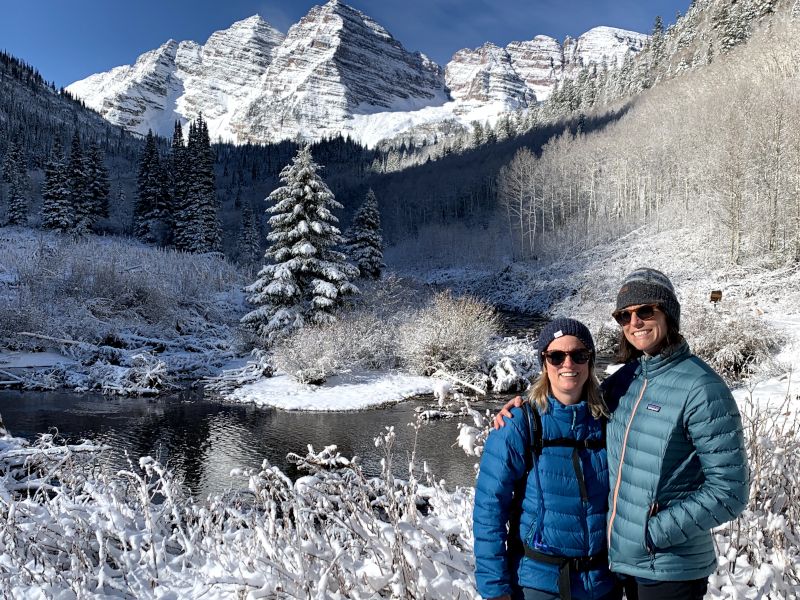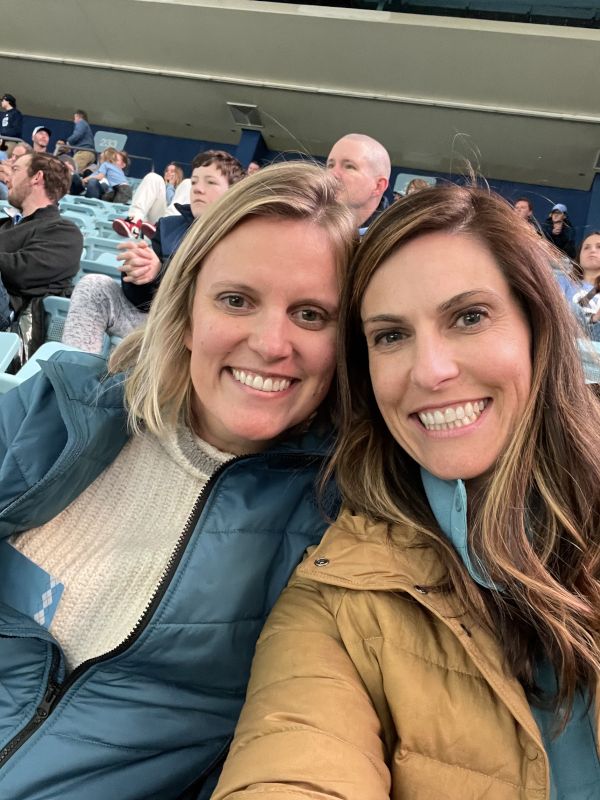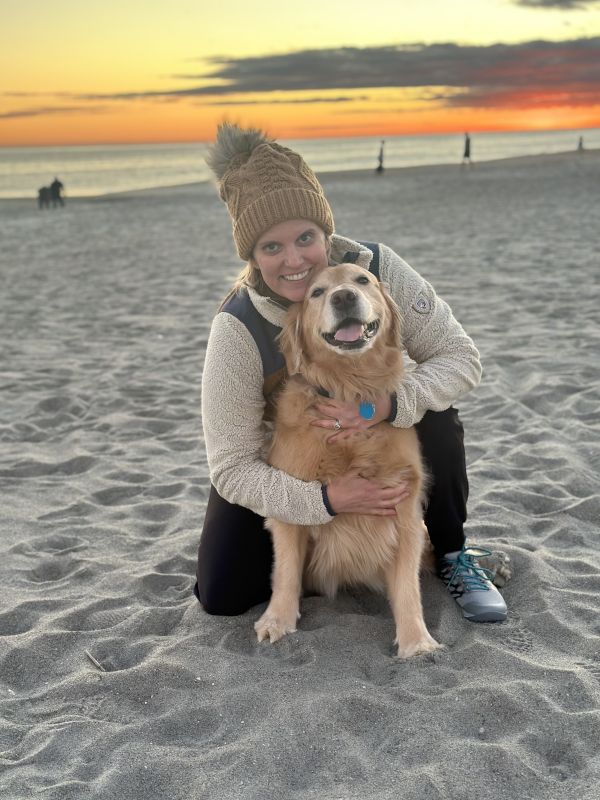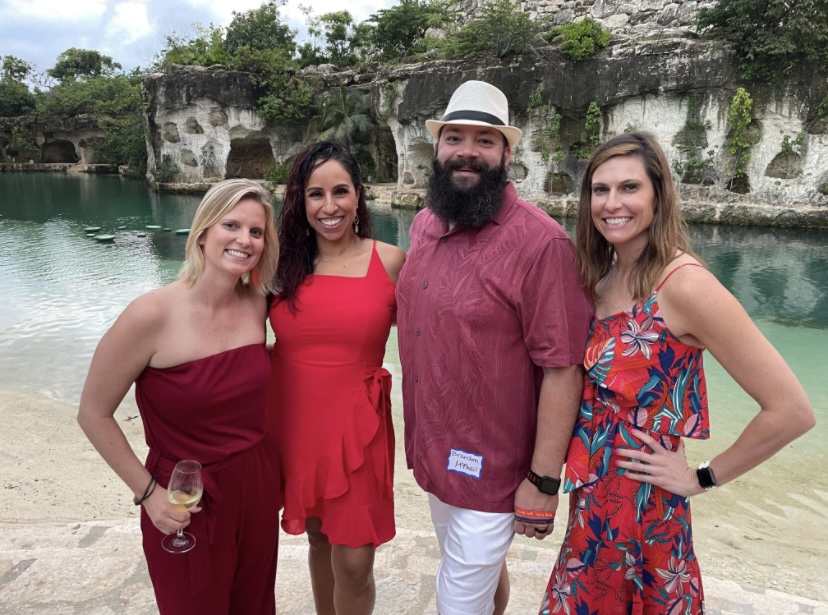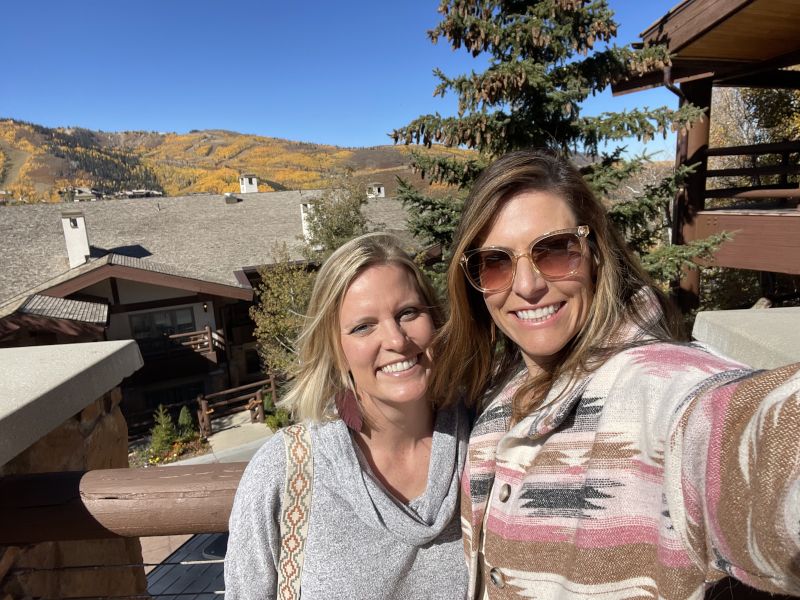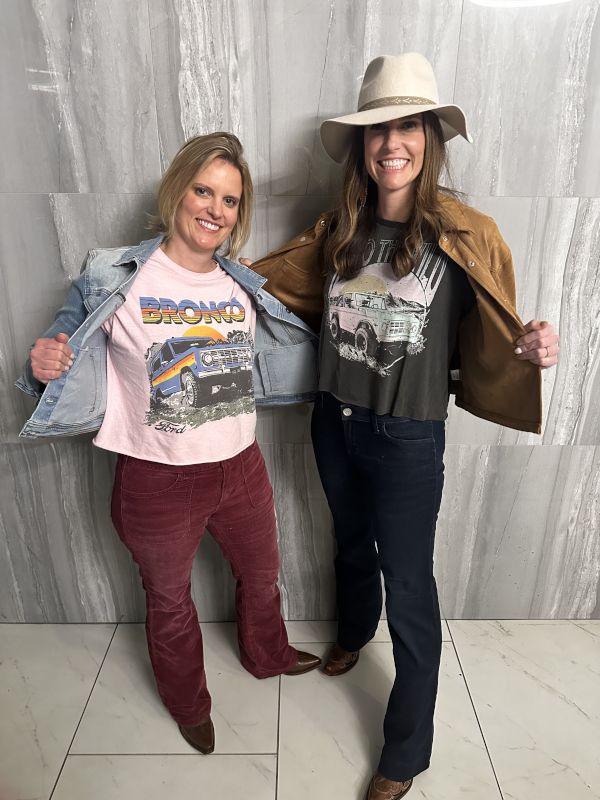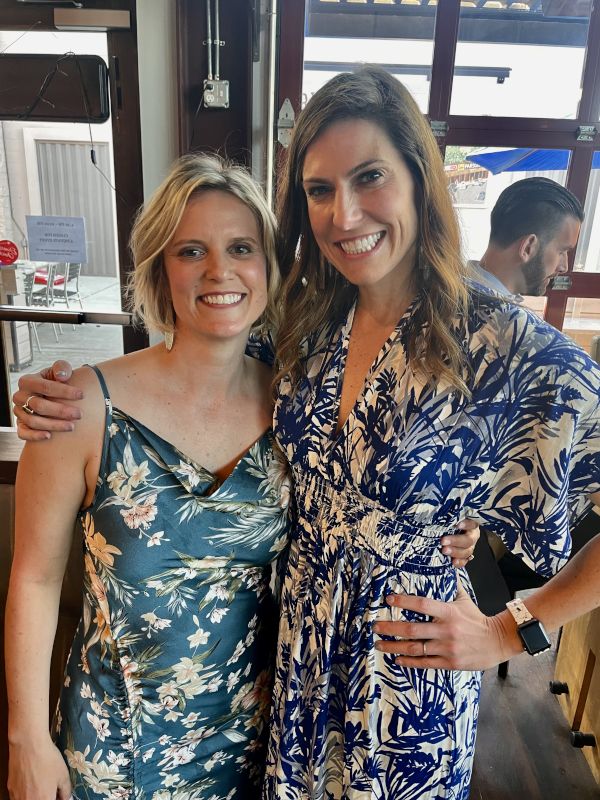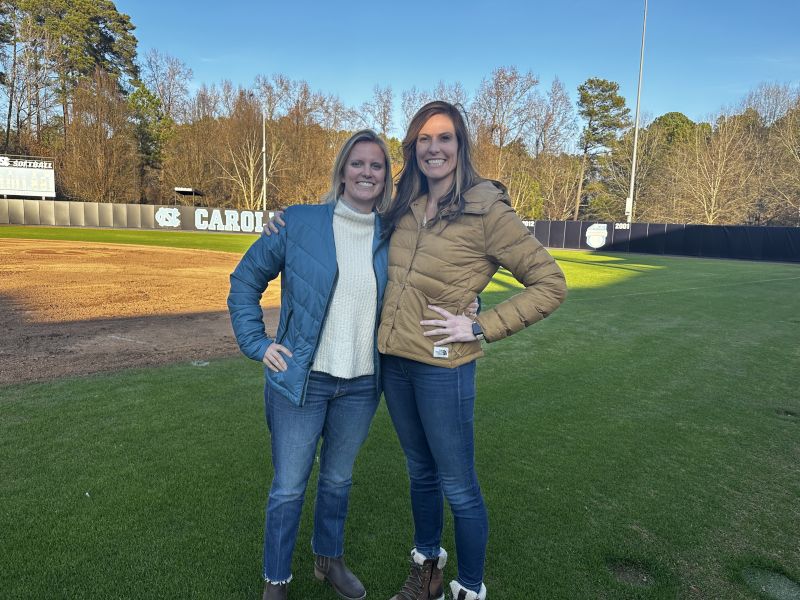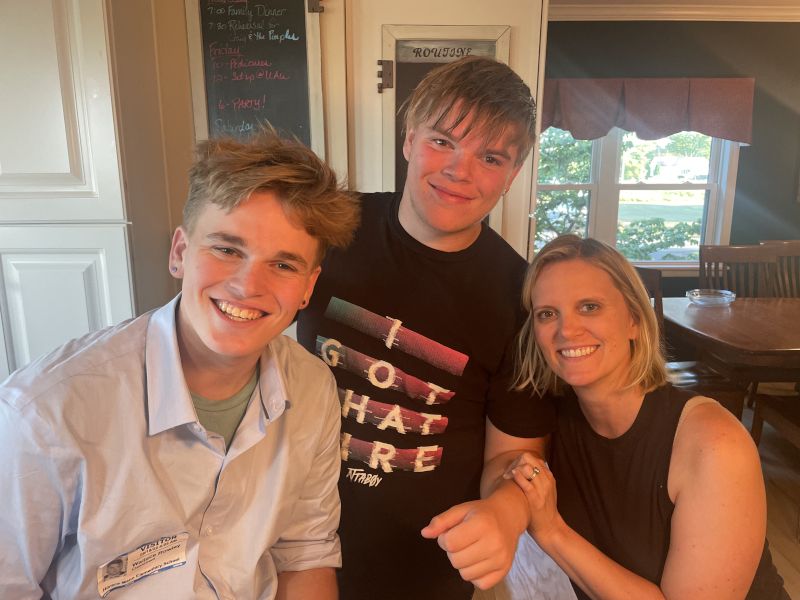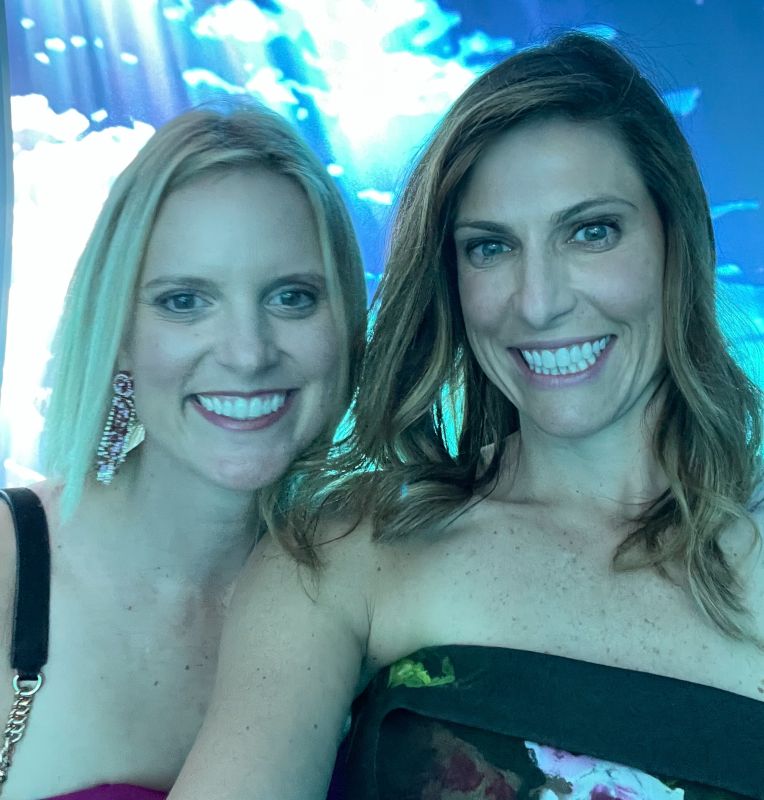 ×
1 / 12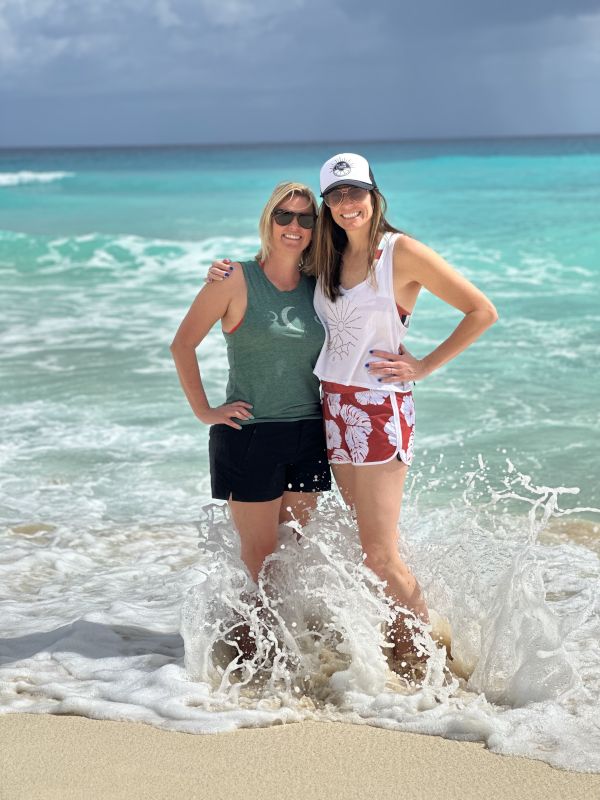 2 / 12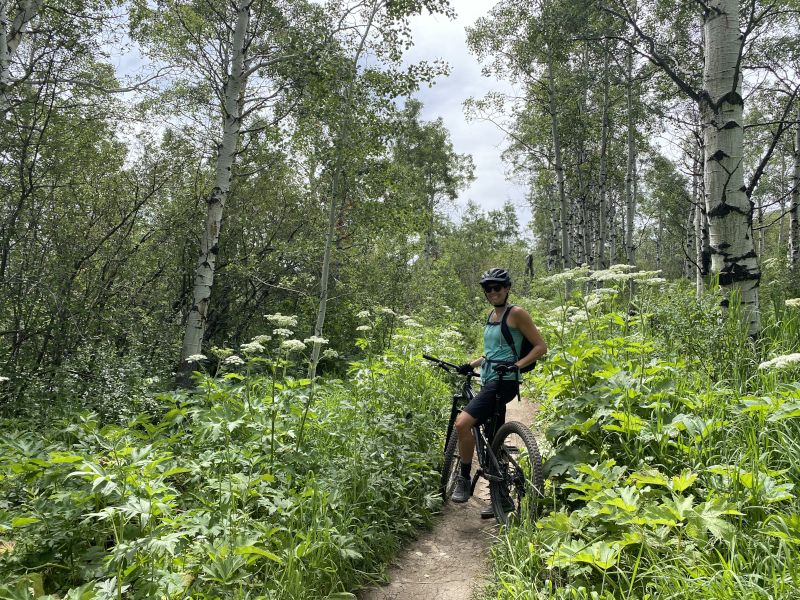 3 / 12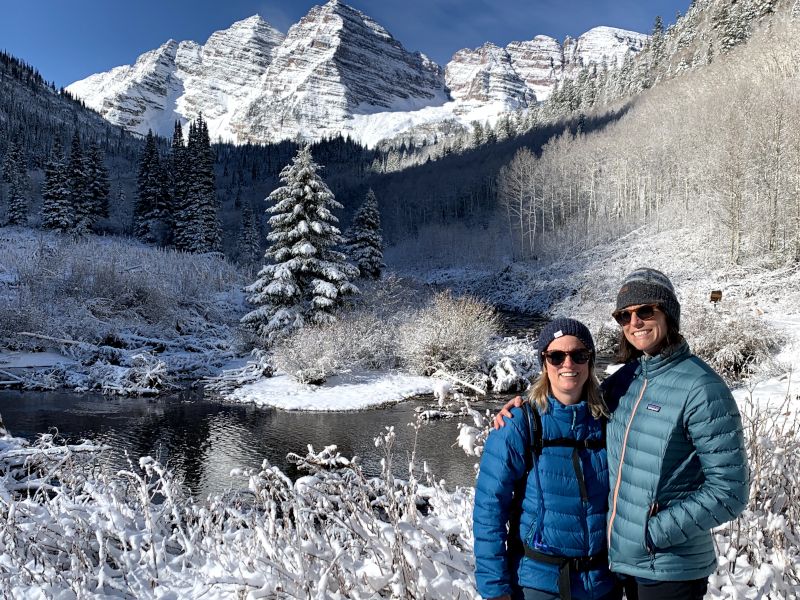 4 / 12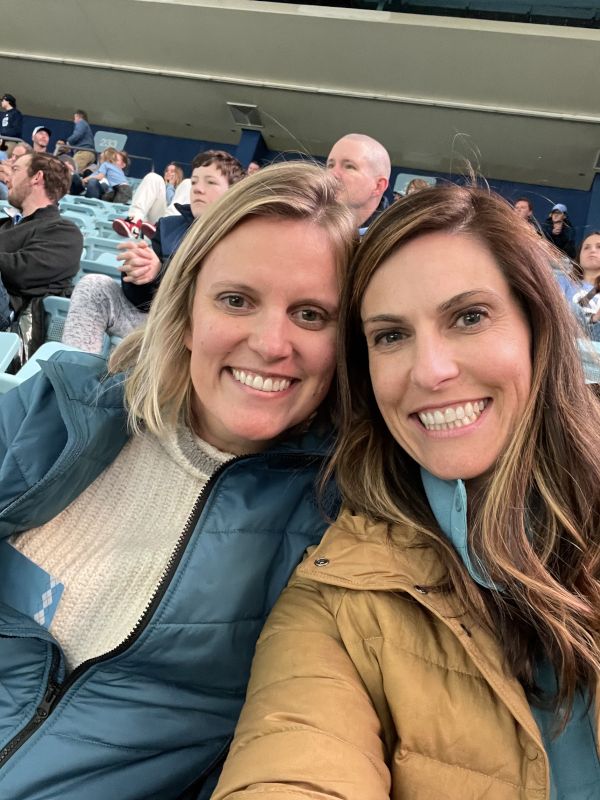 5 / 12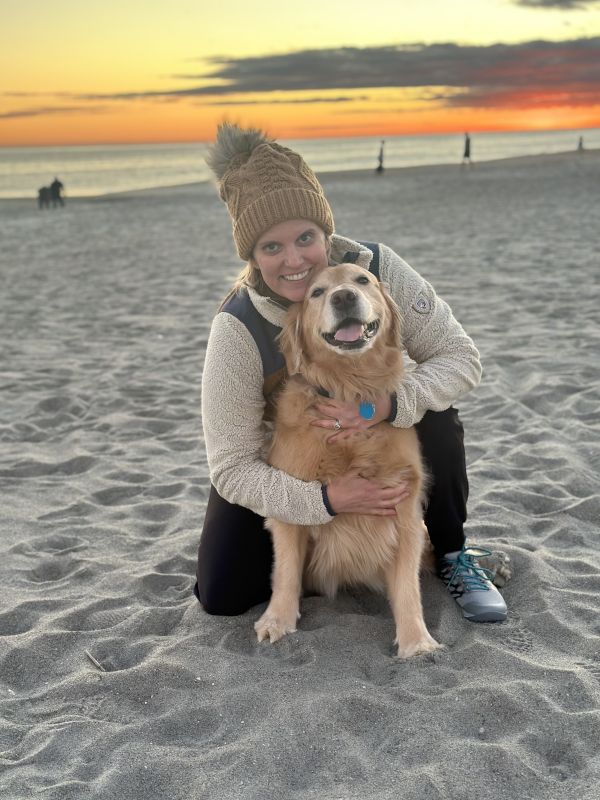 6 / 12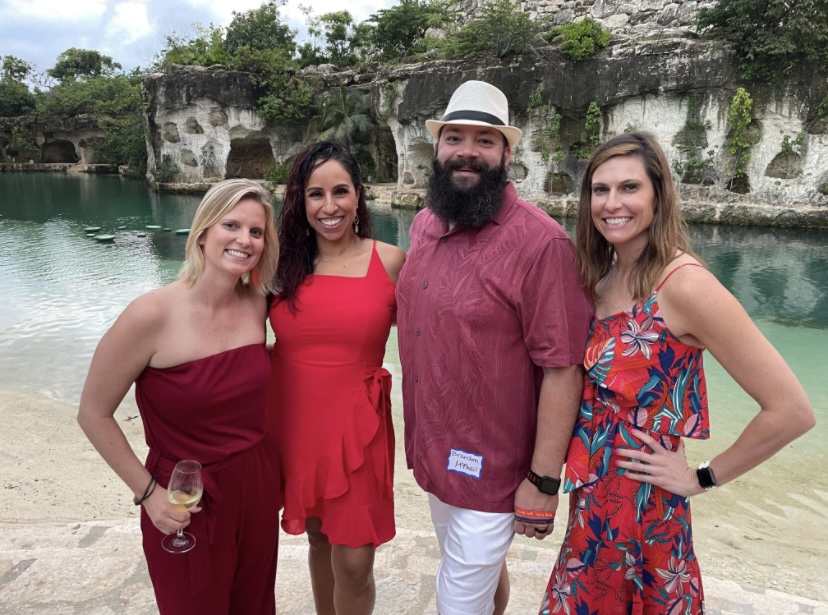 7 / 12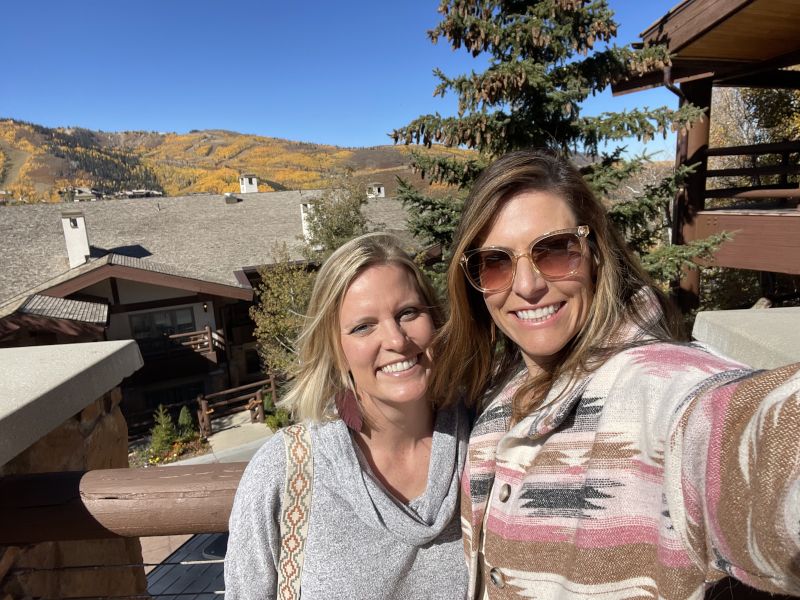 8 / 12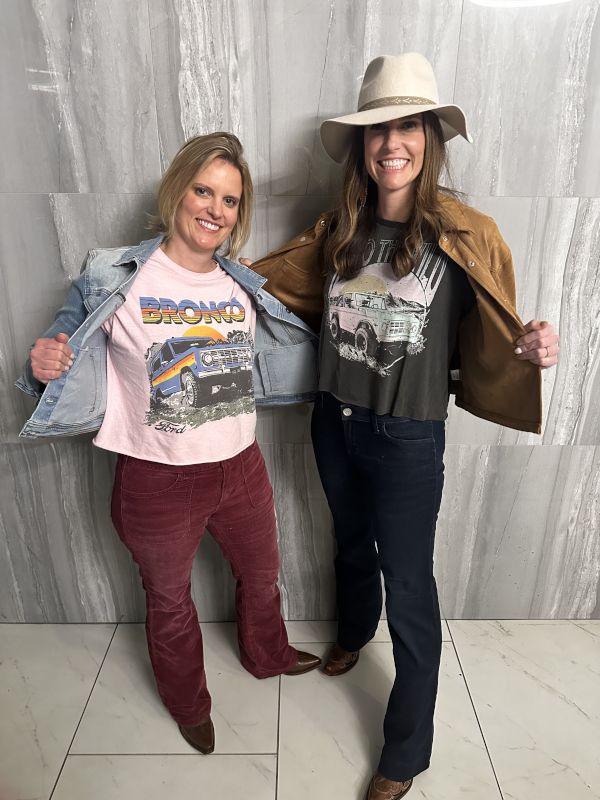 9 / 12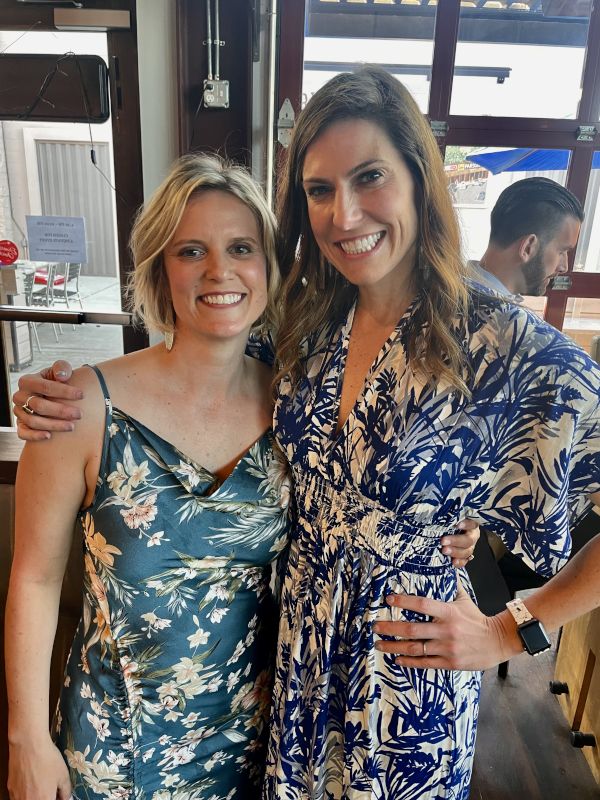 10 / 12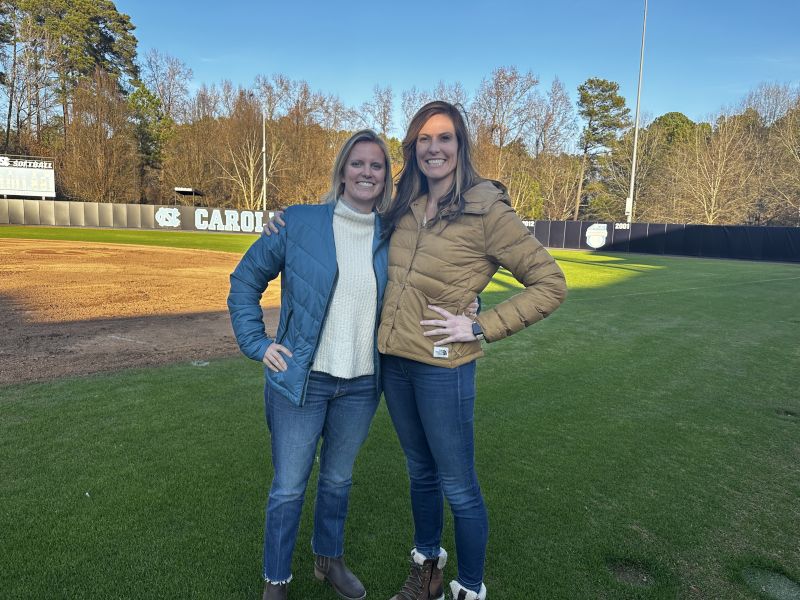 11 / 12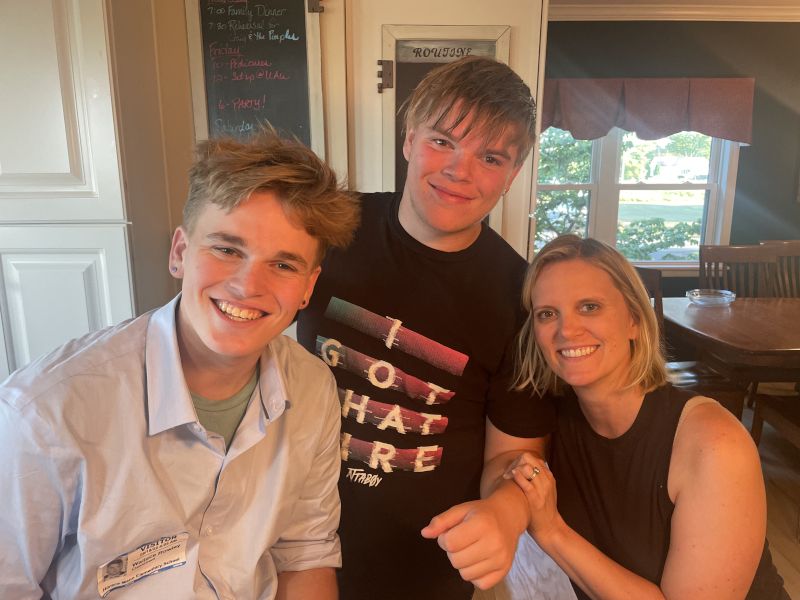 12 / 12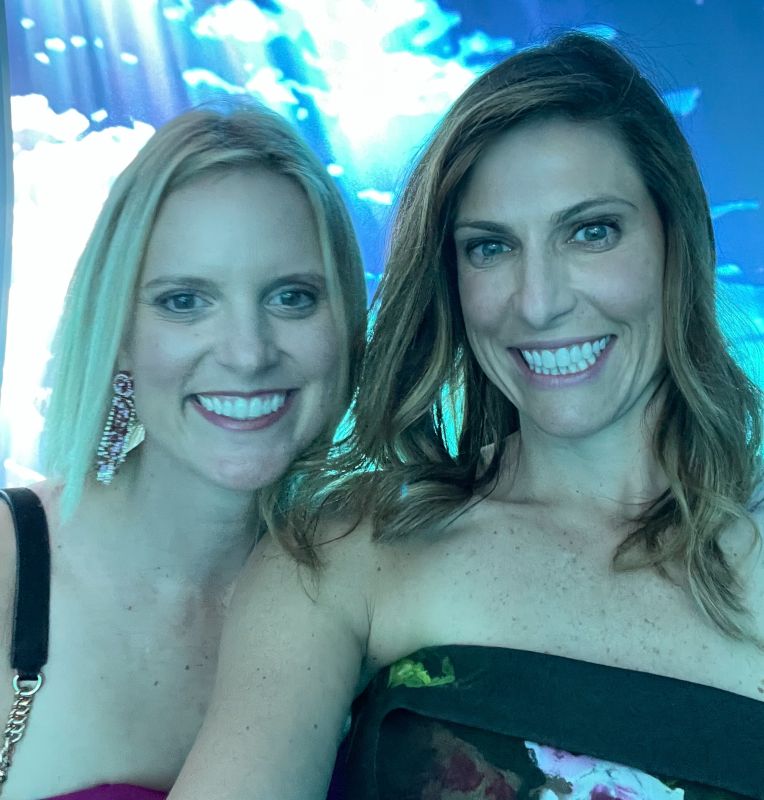 ❮
❯
Our House and Neighborhood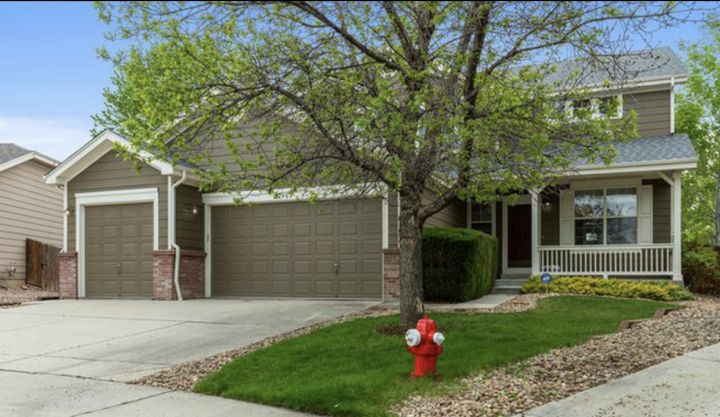 We live in a family friendly suburban town in Colorado where the Rocky Mountains are the backdrop. Our town is known for a lot of children's events including a fun fall festival with a corn maze and tractor rides, a Butterfly Pavilion, a Children's museum, and a Bike derby for kids! There's also an aquarium and zoo close by as well as a Go Cart park! Tons of fun for kiddos!
There are so many families with children in our neighborhood. There's an amazing community center with an indoor pool with a slide, rock climbing wall, ball fields, skate park and bike park. Our neighborhood has many biking trails as well. There are always lots of families out and about spending time outdoors!
We live on a cul-de-sac in a four-bedroom home with a large backyard. We envision a large wooden kid's playset with a slide next to Kerry's garden. There's also plenty of room for a sandbox, as every kid needs to play in the dirt! Our backyard has tons of trees including an apple tree and cherry tree! We can't wait to pick apples and cherries with a child and get to baking!
Our favorite place is probably our sunny back deck with a view of the mountains! We also love our kitchen where we spend a lot of time cooking and baking! It'll be a great place to spend time with a child!
Our Extended Families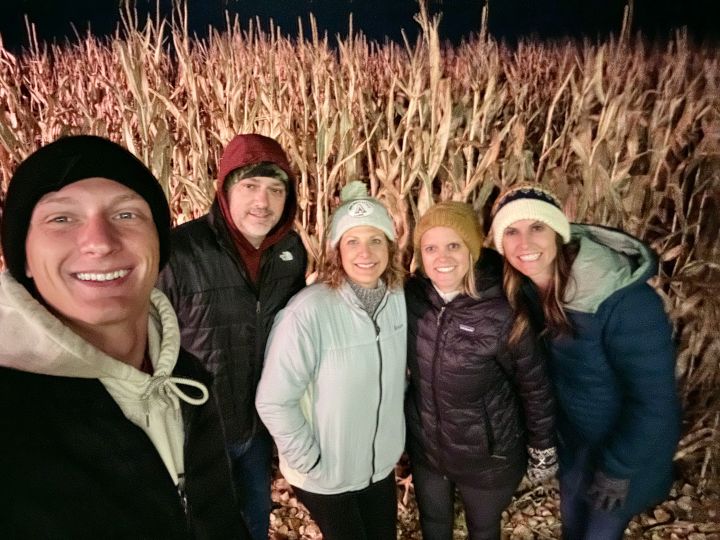 Our entire extended family is absolutely thrilled to welcome a child into our family with open arms! We are both so very fortunate to have come from fun and loving homes. We are both the youngest and remain close to all our siblings and their families.
We have a yearly ski trip with Kerry's family! Kerry's Mom is the best cook ever and keeps everyone full for the entire week. We love skiing all day then relaxing by the fire playing card games with our two nieces and four nephews.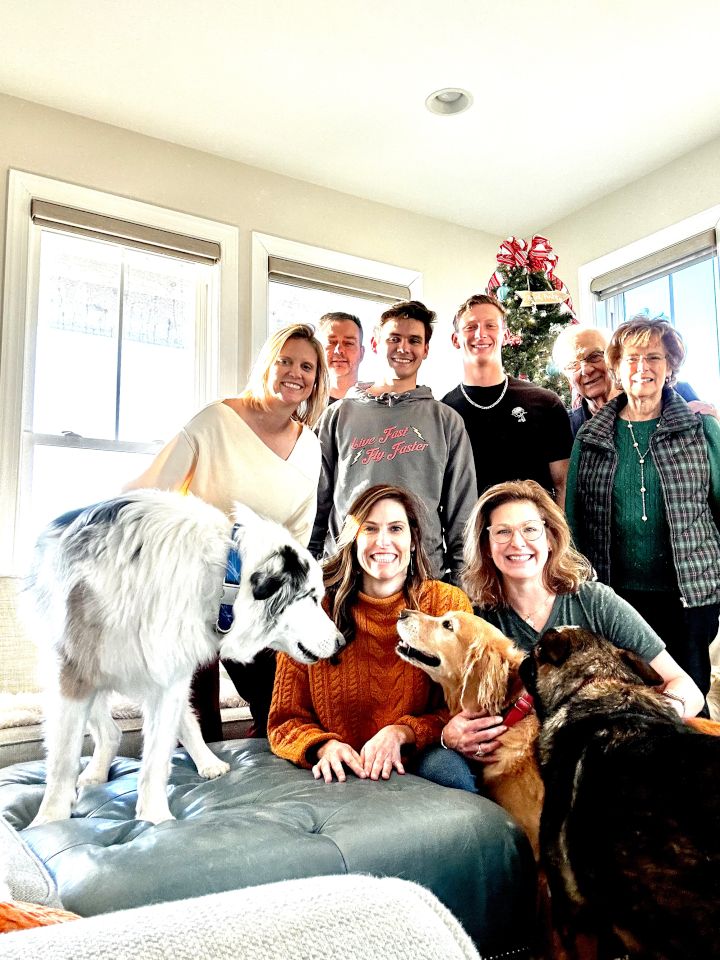 We also started a tradition of taking our nieces and nephews on a trip when they are in their 20s. We spent ten days in Europe with Jay and Nate and will never forget the bonding experiences and memories we shared. We look forward to more travel with the others in years to come!
Both of our families spend time with us at our beach house in North Carolina for the holidays. Kerry loves fishing and crabbing off the back dock with her parents and then we have the tradition of cooking what we catch! Michelle's parents are close by and spend a lot of time with us at the beach. They are incredibly involved grandparents!
We are fortunate to have three of our nephews within an hour of us in Colorado! It's adorable to hear them be so excited to have a new cousin join the family!
From Us to You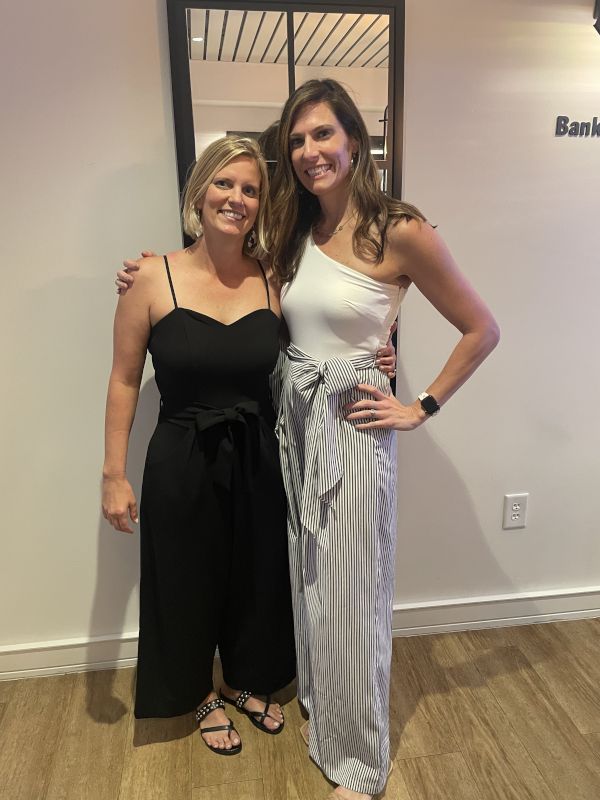 We are beyond grateful for you taking the time to get to know us through our profile. Thank you from the bottom of our hearts for allowing us to be part of your journey. We hope that this letter will bring you some peace in knowing that we will without a doubt provide unconditional love and care for this child.
We met in graduate school eleven years ago and instantly connected. We have so much in common, love adventure and traveling, and both value the same things in life. Kerry is calm, loyal, and compassionate and Michelle is incredibly sweet, committed, and always the life of the party! We balance each other and make a great team! Our first adventure led us out west to Oregon for about seven years where we practiced as full time anesthesia providers. Although we ended up getting a little tired of the rain, we made some lifelong friends and memories there, including our gorgeous wedding overlooking Mt. Hood. We have been married now for nine years.
Our next adventure brought us to sunny Colorado! We were drawn to the weather and the outdoorsy lifestyle. We live in a four bedroom home on a cul-de-sac with lots of families with children! There's mountain views, bike trails, a community center with a pool, bike track, skate park, and climbing wall! It's a kid's dream come true! I can't wait to play out there with our child! We will be those parents that are doing all the activities with them. Colorado offers endless fun in nature. We both believe it's so important to get kids outside and active! Whether it's sports, hiking, skiing, biking, or camping, they will have endless opportunities!
We started a business five years ago and as a result we both work from home. This flexibility has meant the world to us and we are beyond grateful that we will never have to worry about missing a parent teacher conference, play, dance recital, ball game, or science fair. We don't anticipate needing to use daycare since we can both be home with our child.
We are so fortunate to have an amazing and supportive extended family that includes both of our parents, close relationships with our siblings, and eight nieces and nephews that we adore. This past year we have had them all down to our beach house in North Carolina. Making memories with family is what we cherish and knowing that we can share these experiences with a child would give us immeasurable joy. We dream of building sand castles, swimming, collecting shells, fishing and crabbing from the dock, getting homemade ice cream cones and then watching the sunset together overlooking the ocean. These are some of our fondest memories from childhood.
If you choose us to parent your child we would love for you and your family to be an integral part of our child's story. We plan to be very open, honest, and have age appropriate conversations with our child about their adoption journey throughout their life. We hope to meet you and to create a relationship that meets your comfort level. Whether that relationship is built through texts, emails, phone calls, visits, or whatever you are comfortable with, we value the presence and involvement you choose to have in your child's life. We will always be forever grateful for this incredible gift to our family. Our hope is to give our child everything we had growing up and more.
We will give it our all to be worthy of what you have entrusted to us. We wish you courage and strength as you make your decision and know that it is coming from a place of immense love.
Michelle & Kerry
Favorites
Actor
Matthew McConaughey
Tom Hanks
Actress
Melissa McCarthy
Laura Linney
Book
To Kill a Mockingbird
Candy Bar
Snickers
Milky Way
Cartoon
Tom and Jerry
Garfield
Childhood Memory
Cutting up with my teammates
Fishing with my Dad
Childhood Toy
Cabbage Patch kids
Care Bears
Children's Book
Anything by Dr Seuss
Green Eggs and Ham
City
New York City
Hood River, OR
Classic Movie
Stand by Me
It's a Wonderful Life
Day of Week
Saturday
Friday
Dessert
Cookies
Anything chocolate
Disney Movie
The Lion King
Dream Car
Restored Vintage Bronco
Vintage bronco
Dream Vacation
New Zealand
New Zealand
Family Activity
Snow skiing
Snow skiing
Flower / Plant
Cherry blossom
Lillies
Food
Mediterranean
Mac and cheese
Form of Exercise
Skiing/Mt Biking
Hiking
Holiday
Halloween
Christmas
Holiday Song
All I want for Christmas is You
Blue Christmas
Holiday Tradition
Making Christmas cake truffles
Cooking with family at our beach house
Ice Cream
Cookies and cream
Chocolate
Leisure Activity
Traveling
Camping
Memory with a Child
Coaching little kids softball
Hiking with my twin nephews
Memory with Spouse
Our wedding day
Spending a week in Iceland
Movie Munchie
Milkduds
Milkduds
Movie Quote
"Hey Phil, am i missing a tooth?"
"There's no crying in baseball!"
Nursery Rhyme
Old McDonald had a Farm
Olympic Event
Skiing
Snowboarding
Personal Hero
George Bailey
Quality about my Spouse
Her dry sense of humor
She's hilarious!
Quote
Life is either a daring adventure or nothing at all. Helen Keller
The best and most beautiful things in the world cannot be seen or even touched- they must be felt with the heart. -Helen Keller
Restaurant
Italian or Mediterranean
Sandwich
Grilled cheese
Italian
Shopping Store
REI
Anthropologie
Song
Anything by Pink
Vegas by Doja Cat
Sport to Play
Softball
Pickleball
Sport to Watch
College basketball
College football
Sports Star
Michael Jordan
Bo Jackson
Sports Team
North Carolina Tarheels
Auburn
Subject in School
Science
Math
Thing to Cook
Baking cookies and cakes
Mac and Cheese
Time of Day
Afternoon
Mornings
Tradition
Christmas at the beach in NC with family!
Christmas at the beach!
TV Show
Ozark
Schitt's Creek
TV Show Character
Carmela Soprano
David Rose
Type of Music
90s hip hop
Pop
Vacation Spot
Our beach house
Kauai, Hawaii
Get in Touch
Provide more information, so American Adoptions can connect you with this family.
---