1-800-ADOPTION
Thank you for viewing our profile
If you would like to learn more about us, please call 1-800-ADOPTION (2367846), fill out the form at the bottom of our on-line profile page, or email us at bp_information@americanadoptions.com.
To revisit our on-line profile page and view our profile video at American Adoptions, simply use your mobile phone to scan the QR code on the right. We are looking forward to hearing from you!
Lori & Krista
We are honored and sincerely appreciate the opportunity to share our profile with you. We are eagerly looking forward to raising a child to be kind, humble, and full of love and laughter. It is important that we provide a child with unconditional love, opportunities to grow, and experiences to learn. We respect and admire your strength through the adoption process. Thank you for considering us to be parents.
About Us
Job
Pediatric Audiologist
Manager
Education
Doctoral Degree
Master's Degree
Relationship
Legally Married
Our Lifestyle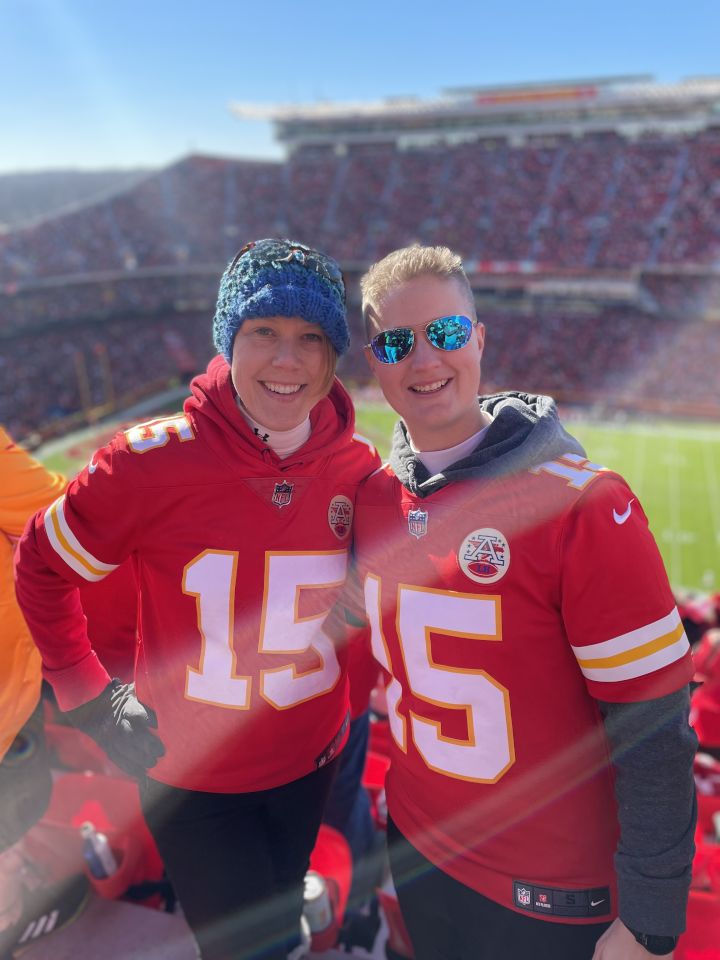 We both love to spend our free time together outdoors as much as possible! Our dog, Roxy, is always up for a walk around the neighborhood or a trip to the local dog park. During the warm months, you can usually find us either at the pool in our neighborhood or out at the driving range, putting green, or on the golf course. Krista loves golf and truly enjoys teaching Lori the sport! In addition to golf, we love to watch (television or in-person) many other sporting events – football, baseball, basketball, and so many more! Football season is our favorite – Go Chiefs! March Madness is also one of our favorite times of the year for sporting events. We cannot wait to share our love of sports and outdoor activities with your child!
Most evenings you will find us cooking dinner, sneaking in a workout, or catching up on one of our favorite TV series. Our favorite part of the evening is making and eating dinner together while talking about everything that happened throughout the day. Having a family dinner will continue to be important to us so we can hear stories about your child's day. We both like to stay healthy by lifting weights or cycling. This is an integral part of our lives which we look forward to sharing with your child.
Our Favorite Vacation Spot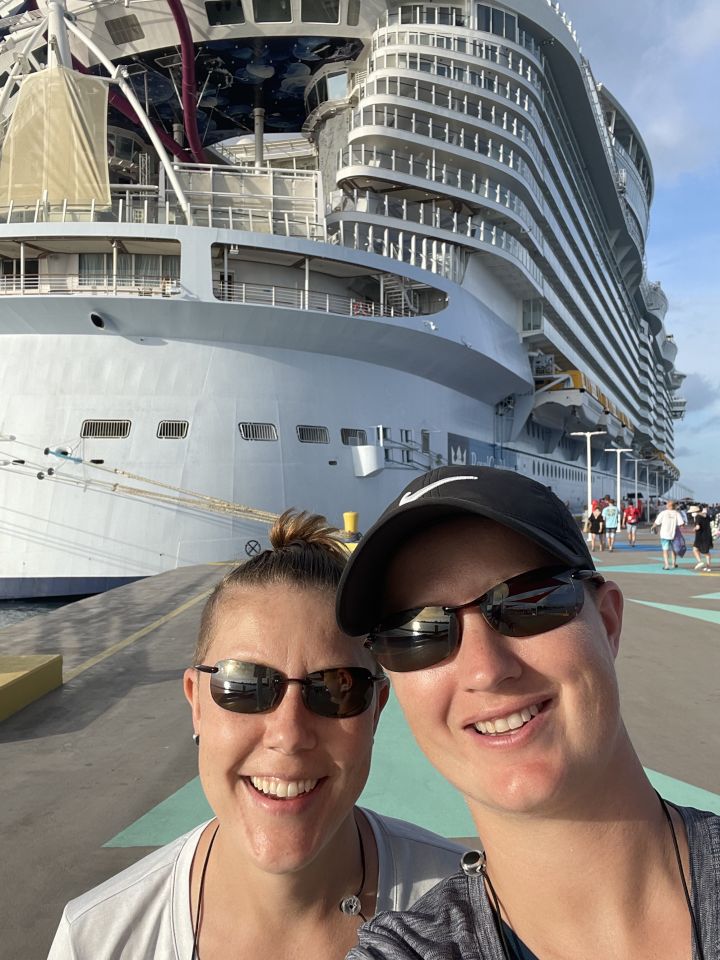 Our favorite vacation spot is hard to narrow down. Traveling opens our minds and hearts to other cultures and ways of living. It allows us to create lifelong memories through many different experiences. Some of our favorite places we have visited on cruises include Venice, Barcelona, Barbados, and Aruba. Venice tops our list as we love the history, cuisine, and uniqueness of the city, especially the water canals. The colors of the city, particularly at dusk, and its sense of peacefulness are breathtaking.
We believe that exposing your child to new cultures and places is one of the best ways to spark their sense of curiosity and desire to learn. To experience the world, learn about different cultures and meet new people, we often embark on cruises. We feel that traveling will create unique and tangible opportunities for your child to learn outside of school and their local community. An added benefit of traveling is that as a family we will be able to spend time together whether is being brave while hiking through a forest, exploring different creatures in the ocean, or trying new foods at a local market. We are excited to embark on many different adventures with your child!
Our Dog, Roxy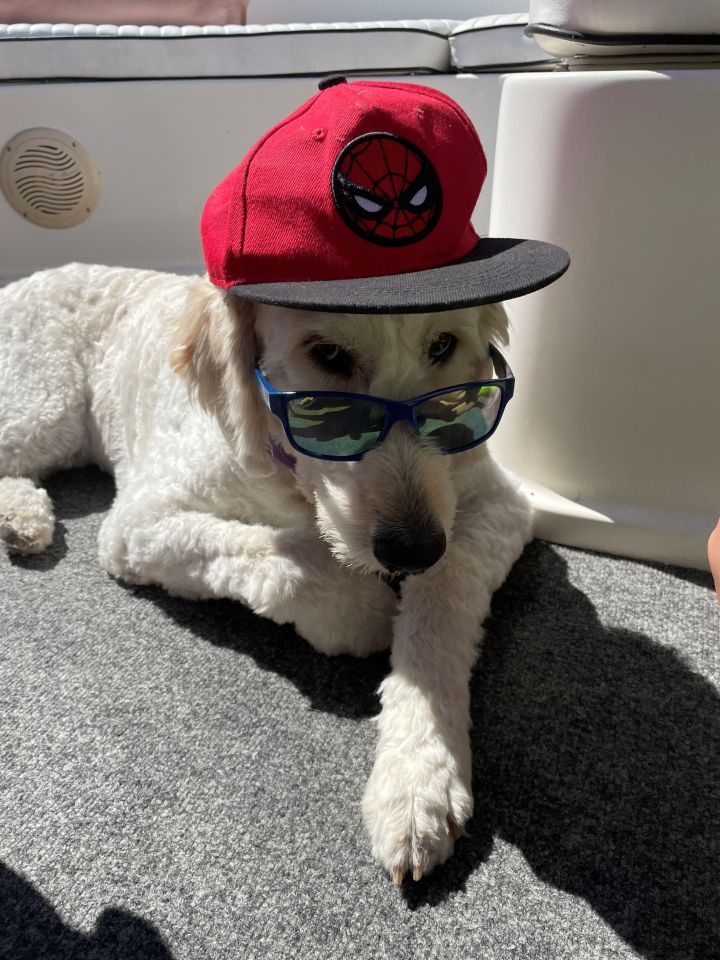 Currently our only child is our dog, Roxy. She is a 2-year-old Goldendoodle with an incredible intelligence, a truly loving personality, and adores every child she meets. Her favorite humans, other than us, are her cousins! When we tell her the cousins are coming over or we are traveling to visit her cousins, she immediately perks up and runs to the door, ready to play! Roxy is very much "family" in every sense of the word.
Pets are an extremely important part of our lives. We both grew up with animals and love the happiness they bring to a home. We believe pets are a vital part of a child's life as they help teach responsibility, empathy, compassion, loyalty, affection, and unconditional love. This not only helps improve social interactions and develops respect for relationships with humans and other animals, but it also aids in boosting a child's self-esteem. We know Roxy will love having a sibling in the house!
Photos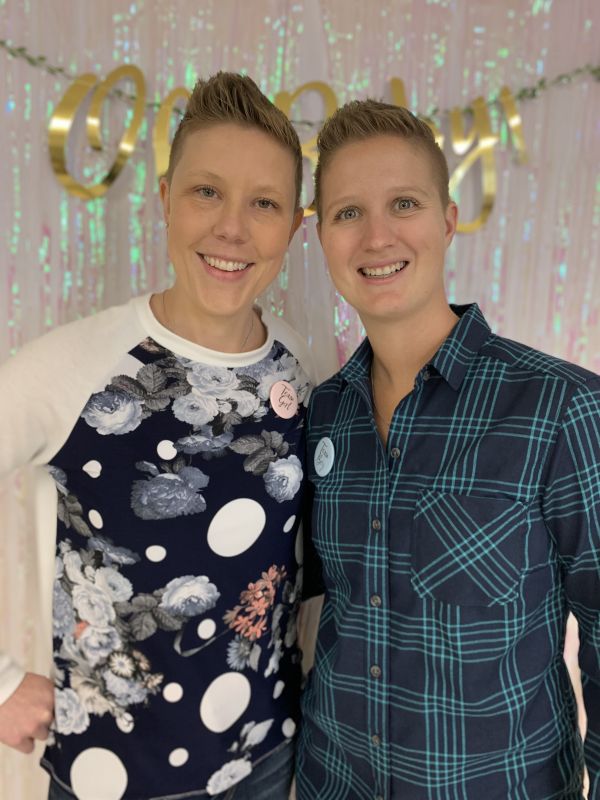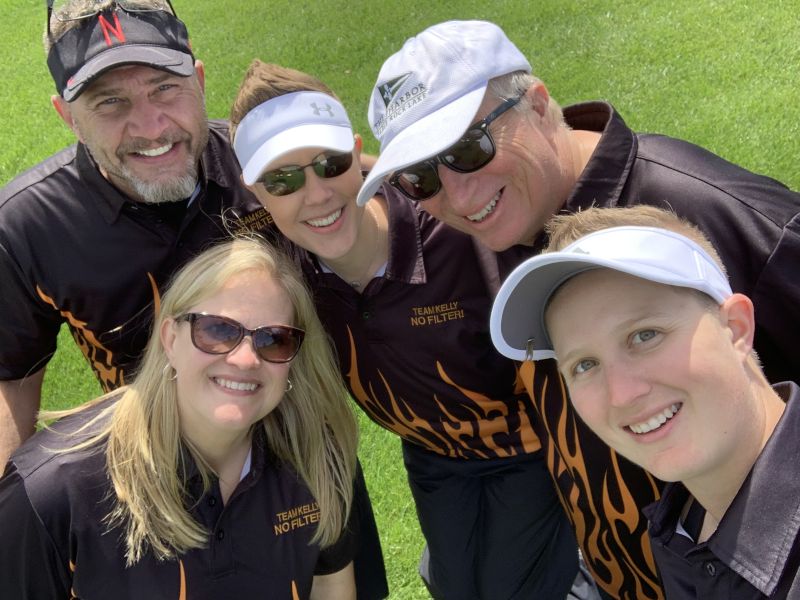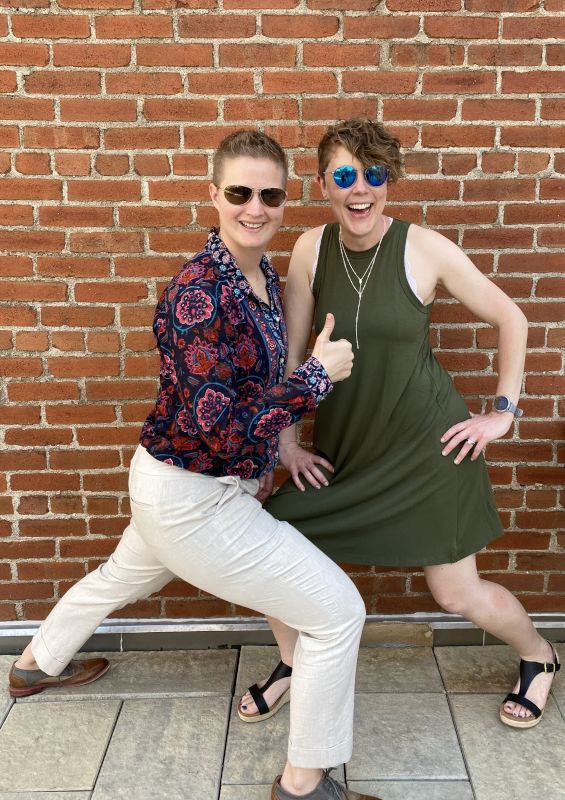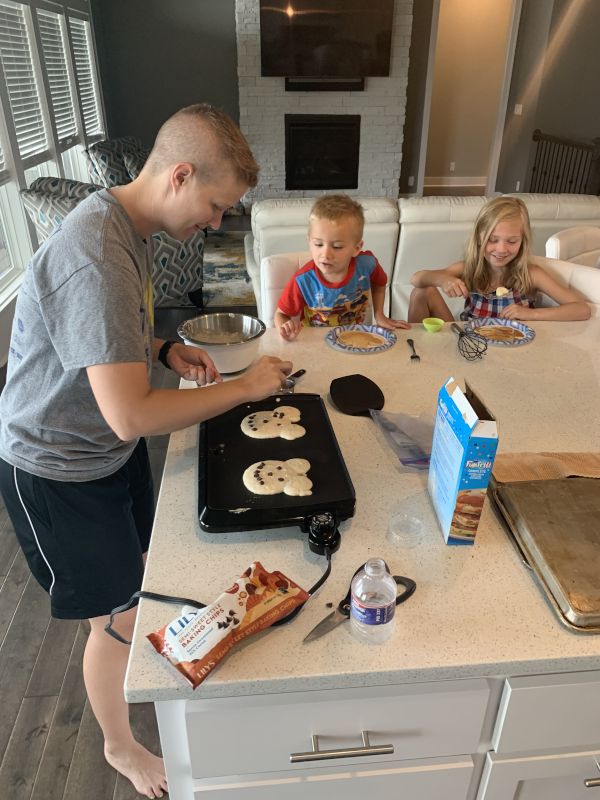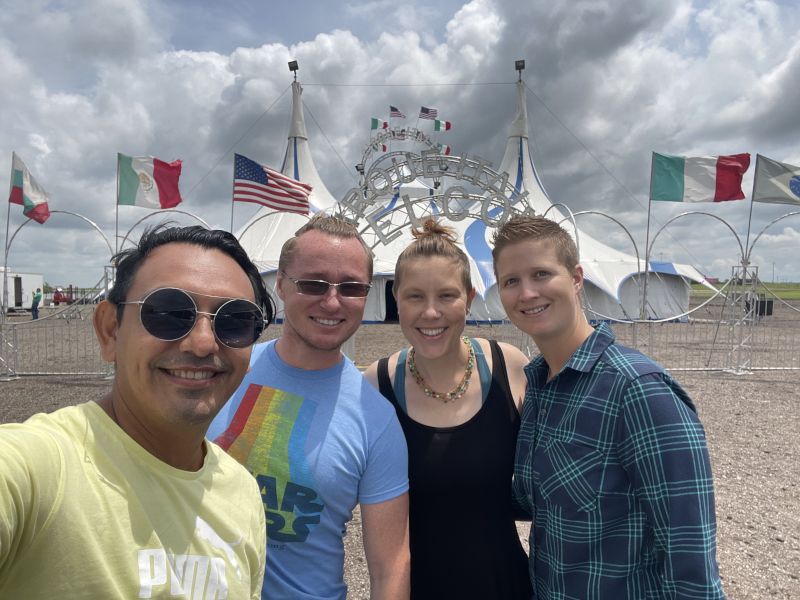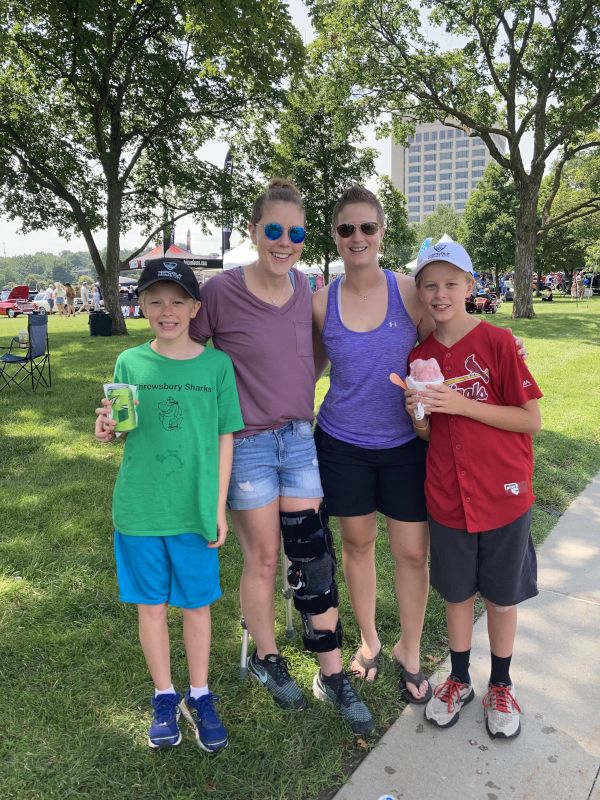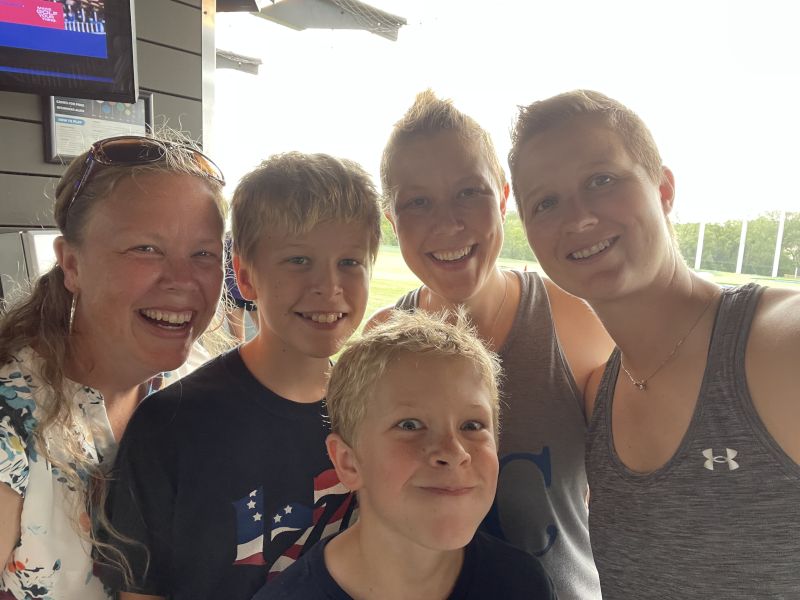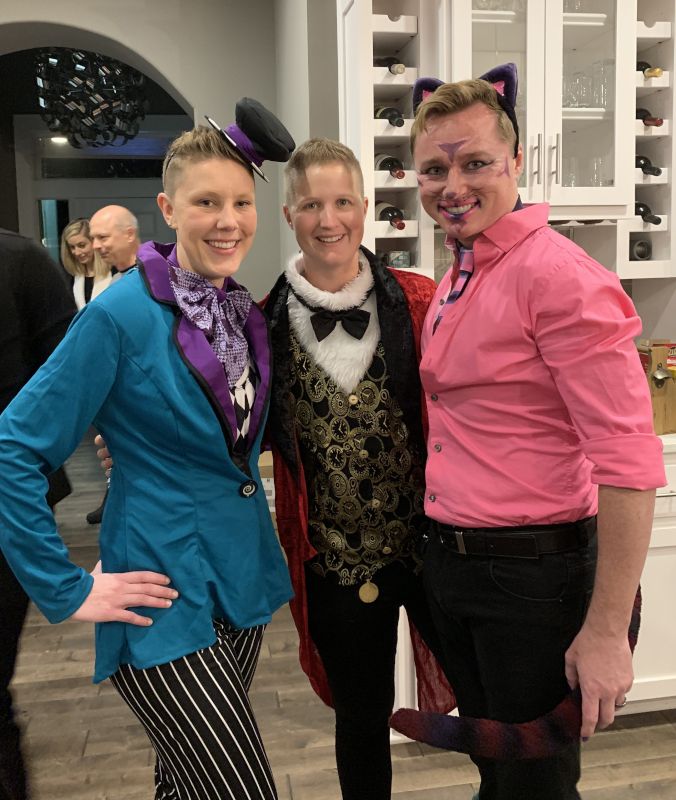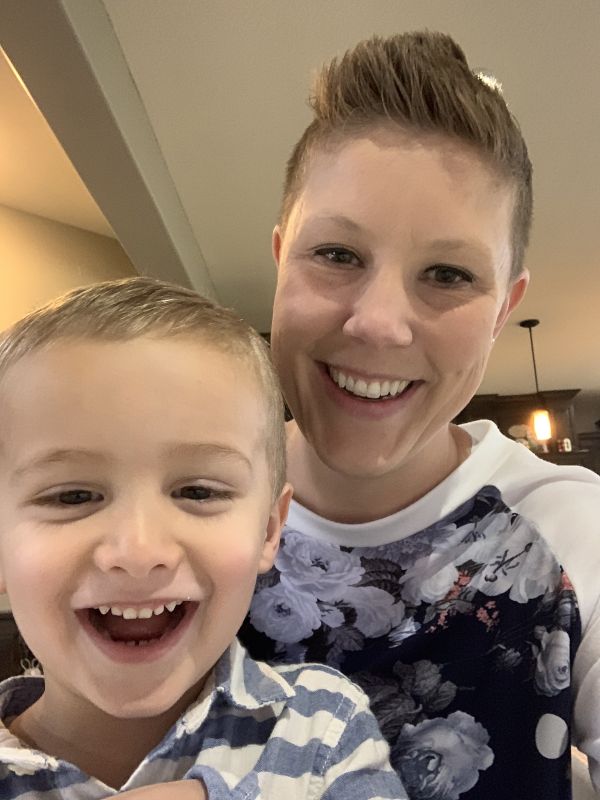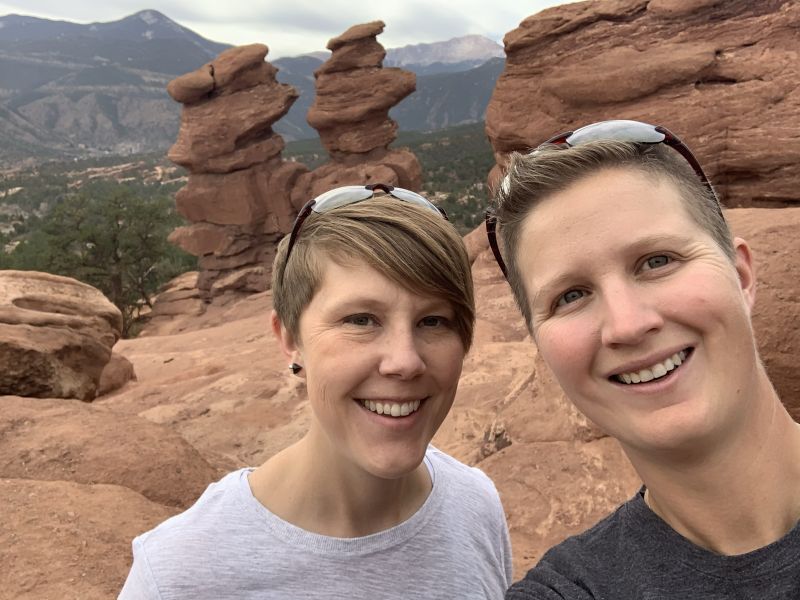 ×
1 / 12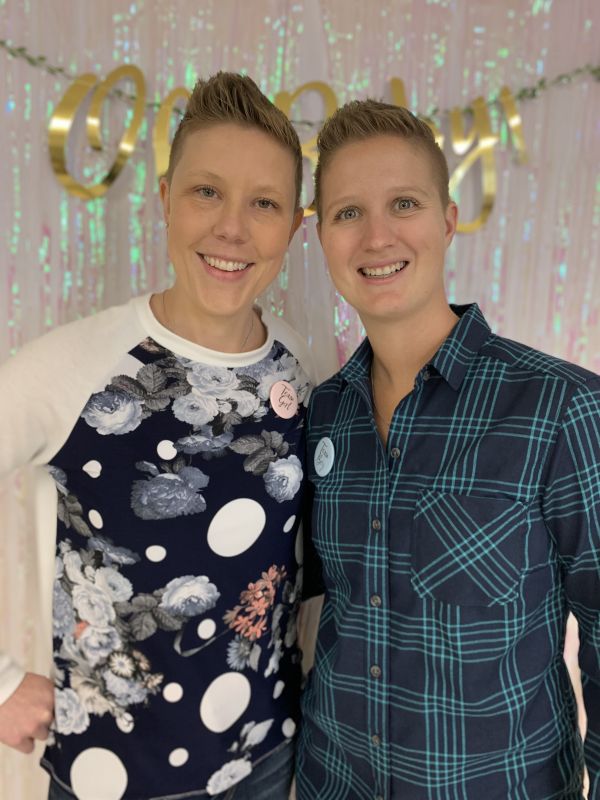 2 / 12
3 / 12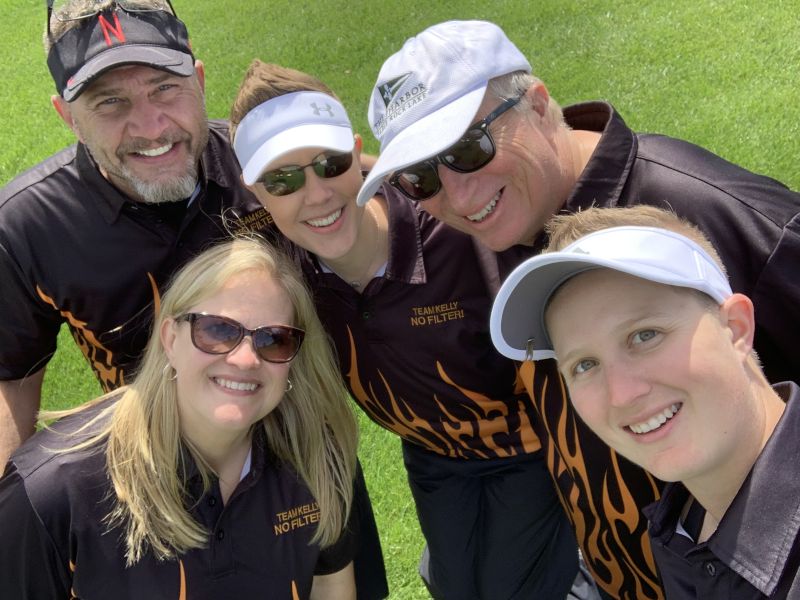 4 / 12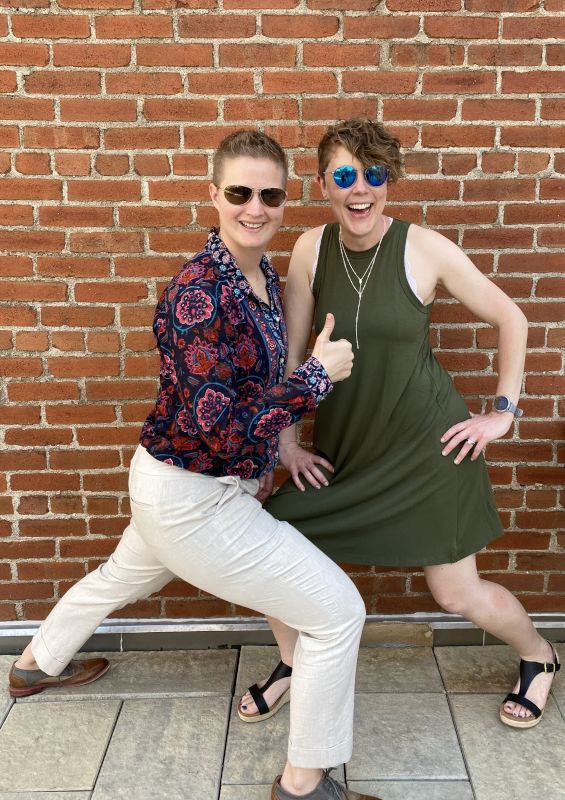 5 / 12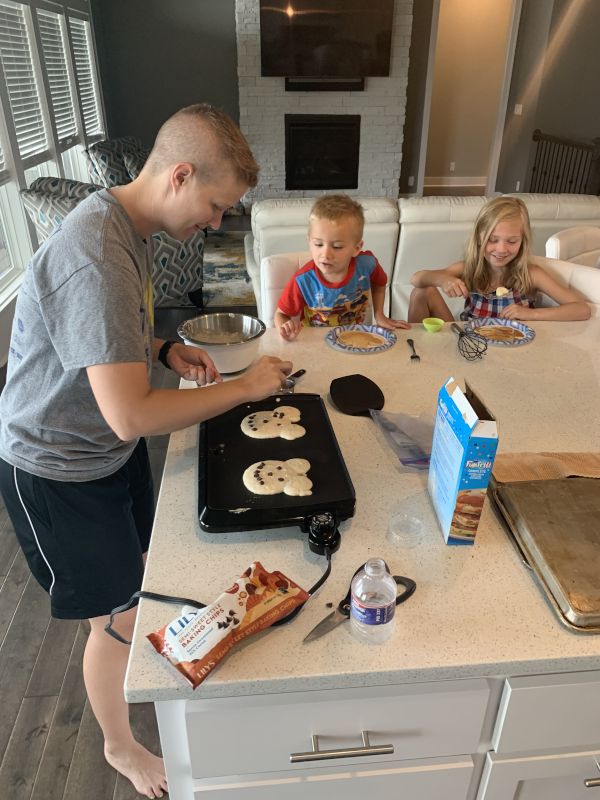 6 / 12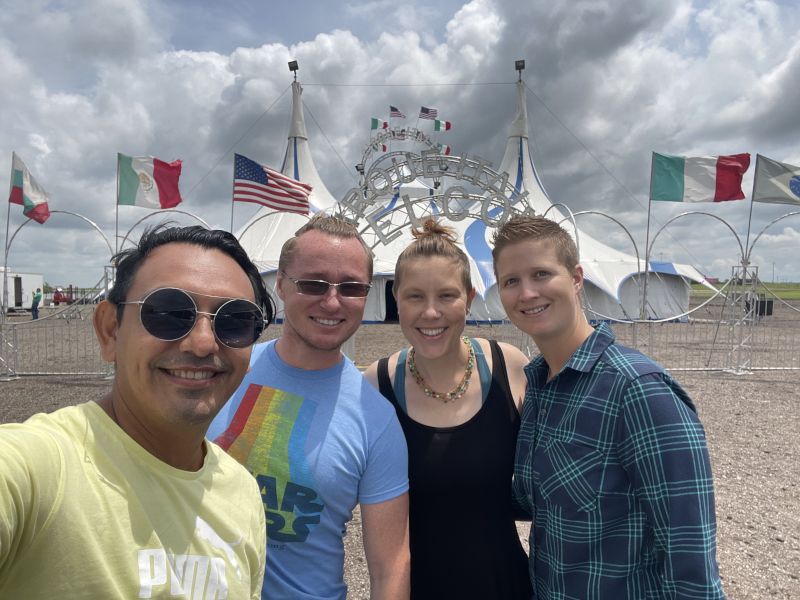 7 / 12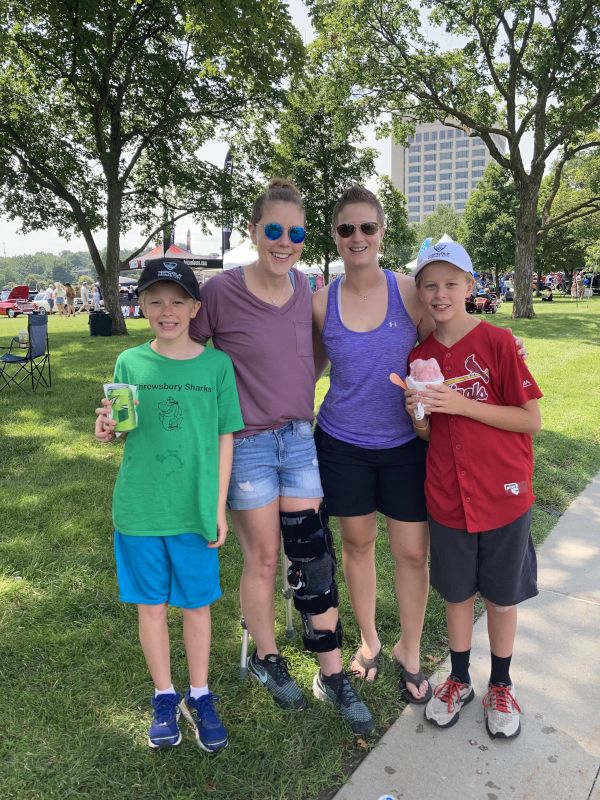 8 / 12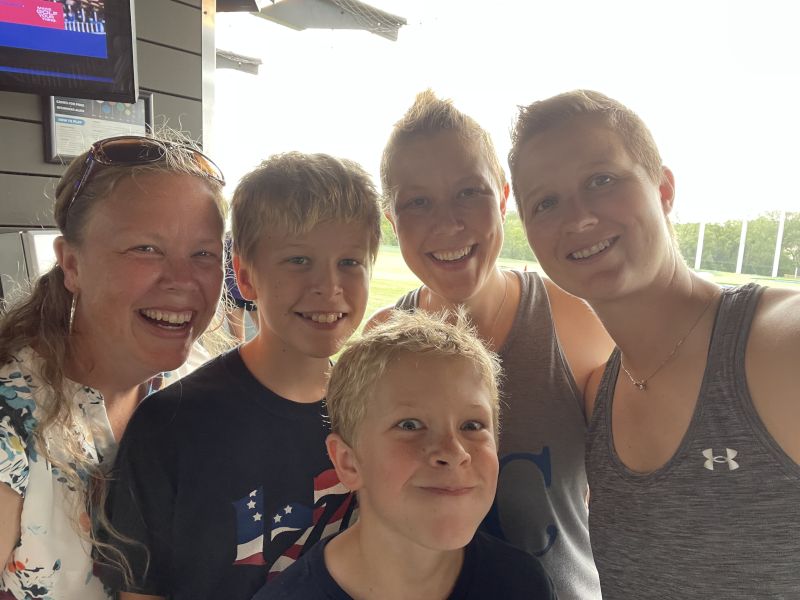 9 / 12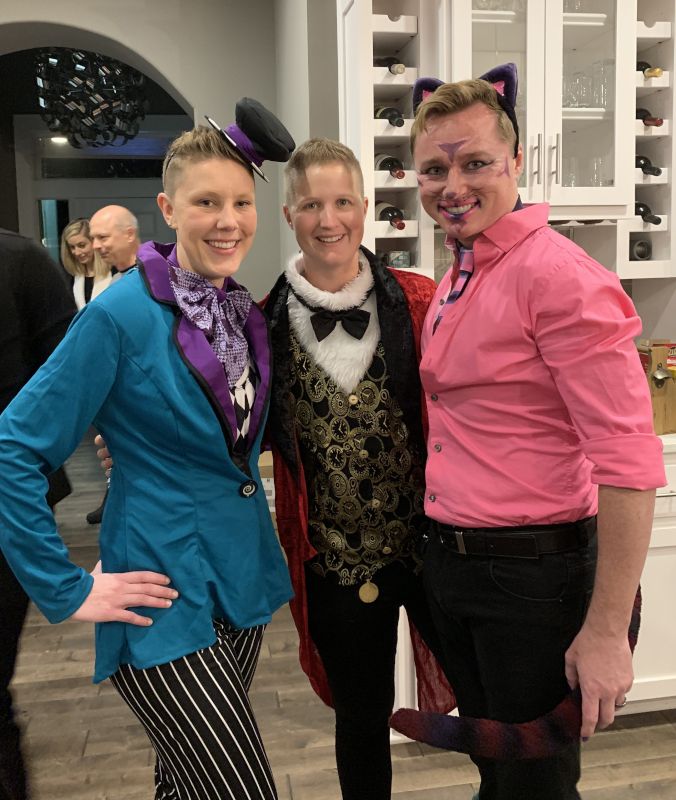 10 / 12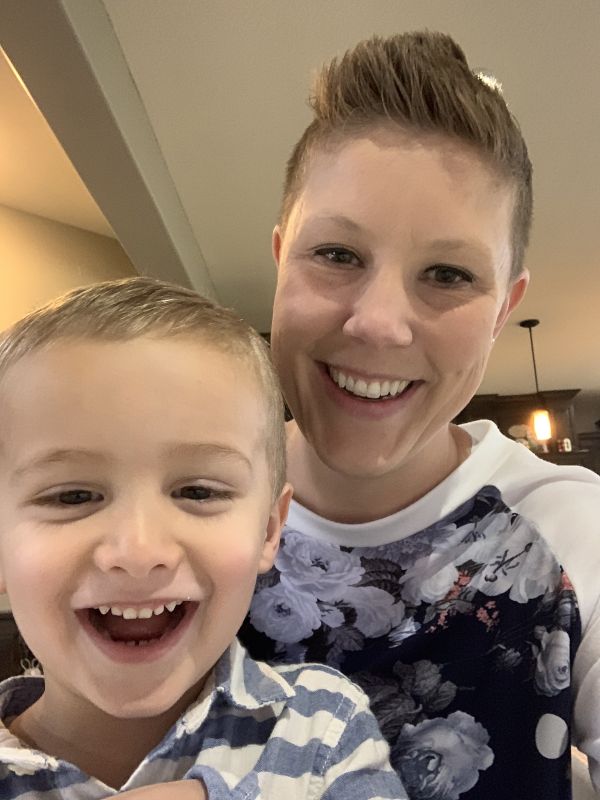 11 / 12
12 / 12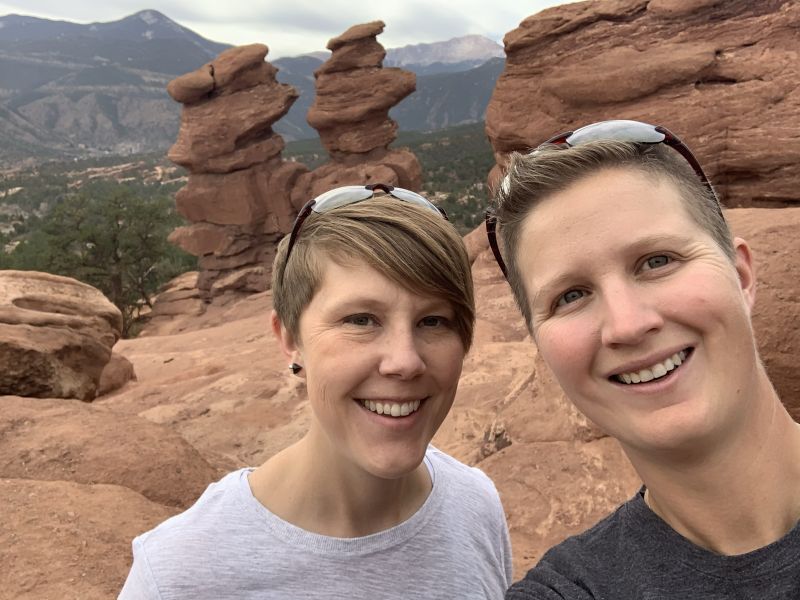 ❮
❯
Our Extended Families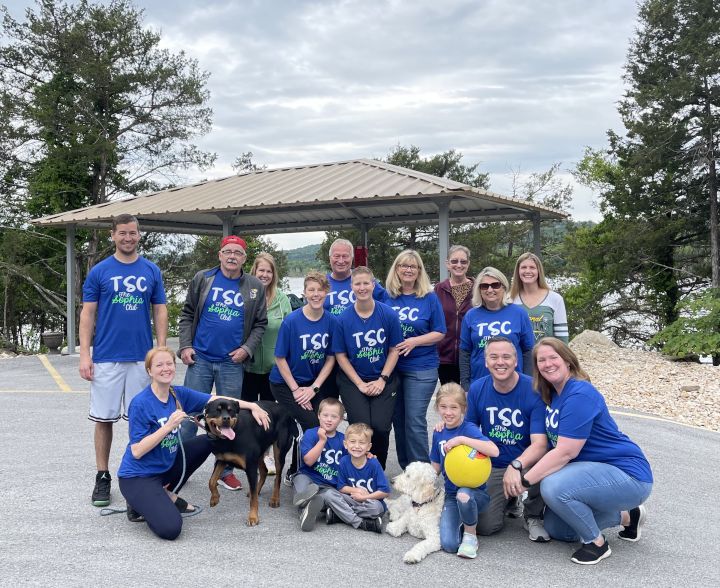 We have a large community of family and friends. We believe family is defined by more than our blood relatives; rather, it includes those that love one another, support one another, and are always there in a time of need or joy. We love getting together with family and friends weekly for game nights, grilling out, taco nights, or simply to enjoy being outside together. Some of our favorite evenings are spent in our cul-de-sac with our neighbors hanging out, playing yard games, or enjoying a fire night. There is never a shortage of laughter, hugs, and making memories!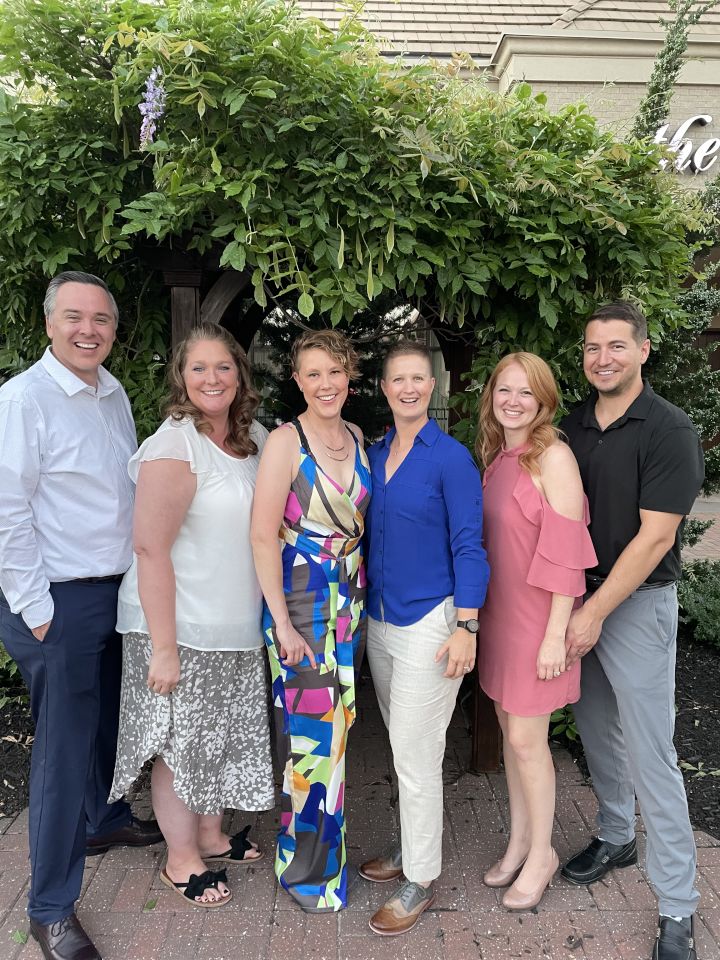 Together we have nine nieces and nephews with whom we share a special bond. Our weekends with them are spent swimming, running around the backyard playing basketball, soccer, or walking up to a local park for a friendly game of softball. This is usually followed by adventurous climbs on the playground, games, water balloon or nerf gun fights, and many times a family dinner.
In addition, many weekends are spent down at the lake taking in the sunshine and beauty of southwest Missouri! Our favorite things to do are helping our nieces and nephews fish or sit on the dock with our family and friends talking the night away. Our family truly enjoys each other's company, and we are all thankful for the unique bond we share.
Our House and Neighborhood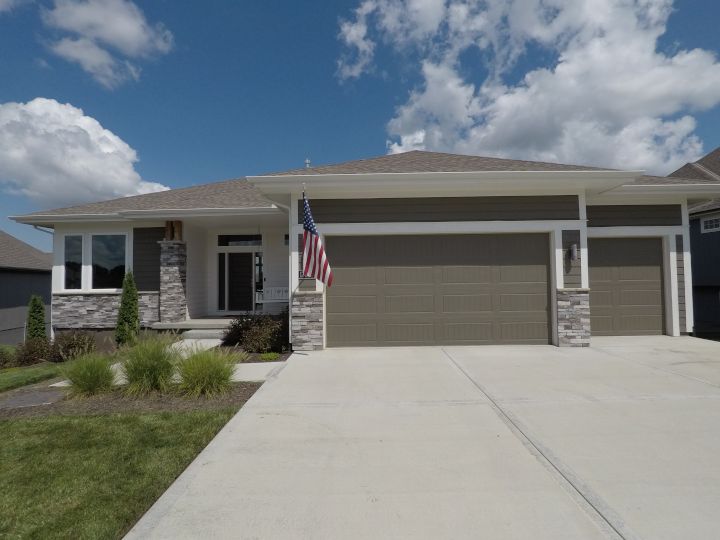 We live in a new neighborhood located in a large Kansas City suburb. Since our neighborhood is located within one of the best school districts in the area, it is full of young families and children! We have a playground, walking trails, a pool, and green spaces for children to play. With so many kids in the neighborhood, there are always children playing flag football, shooting hoops at the basketball court, sliding down the water slide at the pool, sledding down hills, or building snowmen! Just a few blocks from our neighborhood is a very large county park filled with walking and biking trails, soccer fields, football fields, a disc golf and golf course, and sites for camping.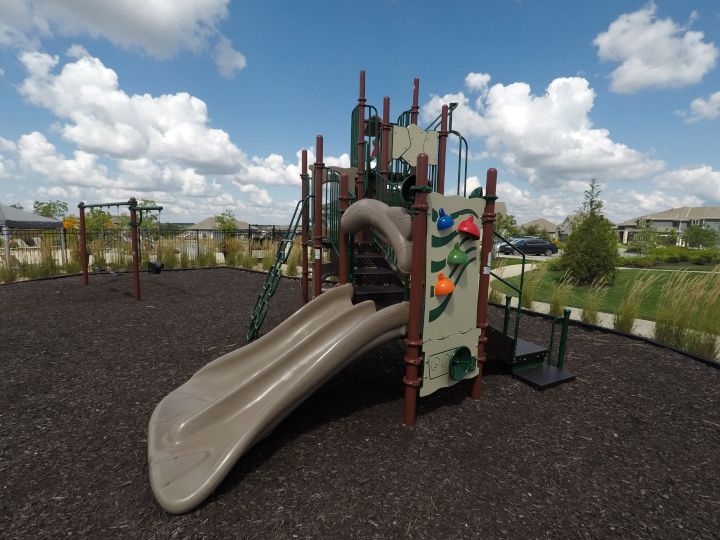 We live in a four-bedroom home with an open floor plan and a fenced-in backyard. Although we spend a lot of time outside, we enjoy spending time in our kitchen cooking or out on our deck at the grill. Cooking is one of our loves and we are so excited to teach your child to cook and bake! Although the kitchen may get messy, it will be a sure way to make memories.
Since we love the outdoors, it is a given that some of our favorite places in our home are the deck and patio. We love to gather around the patio firepit with family and friends for a night full of laughter, storytelling, roasting marshmallows, and making memories. When the weather is nice, we spend many evenings on our deck playing cards, dominoes, or just talking about the day's activities. Our home is a place where everyone feels welcome and comfortable.
From Us to You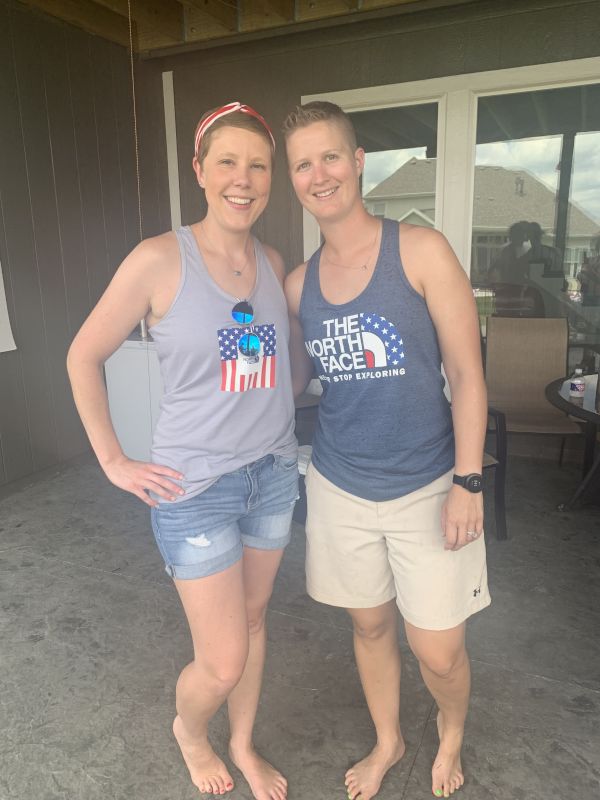 First and foremost, thank you for taking the time to learn about us and for your immense love for your child to consider adoption. Your selflessness, strength, and bravery are extraordinary. We are humbled by your courage and cannot begin to fully imagine the path you are walking. We will constantly strive to provide your child with the most loving and successful life possible while always reflecting on the tremendous love you have for them.
We live in a newer home with a large, fenced backyard in a safe neighborhood with ample space for your child to learn and grow. Each day we come home from work and see children riding their bicycles, playing flag football, running to the pool, playing basketball, or just playing together with neighborhood friends in the cul-de-sac. We look forward to the opportunity to play alongside your child and support them in all their adventures and skinned knees along the way.
Being parents has been something we have both dreamed about for a long time! Our entire family is extremely close-knit and love to spend time together. With being so family-oriented, we always knew we wanted to have children of our own. Our promise to you is that we will provide a loving home for your child and give them the very best life filled with laughter, friendship, family, music, pets, and travel! When we imagine having a family, we envision playing catch in the backyard, spending all day at the neighborhood pool with friends and picnic lunches, reading bedtime stories, cozying up on the couch for a movie night, road trips around the country, and lake time.
As your child matures, we will guide them to be a well-rounded individual. We will teach them the importance of integrity, compassion, and respect. We will continually demonstrate the need to have a strong work ethic while maintaining a work/life balance. We will teach your child that they have the ability to act and make decisions independently but will always be responsible for their decisions. We will encourage him or her to critically think prior to making any decisions. It will become our life's mission to ensure they have the guidance, support, encouragement, and confidence to live their authentic self while reaching their life's ambitions.
Our promise to you is that we will love your child with all of our hearts. We will support them in all ways possible and encourage them to follow their dreams. We will teach them to be good role models in what they say and do and treat others how they want to be treated. We will encourage them to stand up for what is right and always be kind to others. We will celebrate how much effort they put forth, not just how good they are at things.
We want you to know that you will forever be a part of our and your child's life. We believe open adoption is a healthy way to raise a child to allow them to always feel connected and confident about themself. We look forward to having open communication and learning the role and relationship that you aspire to have with your child. Thank you for considering us as potential parents for your beautiful baby!
With sincere love and gratitude,
Lori & Krista
Favorites
Book
The Nightingale
Ender's Game
Candy Bar
Sugar Free Hershey's Chocolate
Sugar Free Gummy Bears
Childhood Memory
Trick or Treating with my childhood neighbor
Playing outside in the neighborhood
Childhood Toy
Pogo stick
Kenex
Children's Book
The Rainbow Fish
Love You Forever
Classic Movie
The Sound of Music
It's a Wonderful Life
Day of Week
Saturday
Saturday
Dessert
Ice cream and chocolate
Ice Cream
Disney Movie
Aladdin
The Lion King
Dream Vacation
Australia
Cruise
Family Activity
Lake days and traveling
Playing outside
Flower / Plant
Bird of Paradise
Succulent
Form of Exercise
Weight lifting
Weight Lifting
Fruit
Strawberries
Strawberries
Hobby
Reading and playing sports
Golf
Holiday
Christmas
Christmas
Holiday Song
Christmas Eve/Sarajevo
Little Drummer Boy
Holiday Tradition
Looking at Christmas lights
Christmas Eve Gathering with Santa
Ice Cream
Mint chocolate chip
Chocolate
Junk Food
Queso and chips
Cheese Dip
Leisure Activity
Walks with the dogs
Pool Days
Memory with Spouse
Travelling the world together
Our wedding day with family and friends
Movie Quote
"You is kind. You is smart. You is important."
Every time a bell rings an angel gets his wings.
Movie Type
Romatic Comedy or Drama
Romantic Comedy
Olympic Event
Gymnastics
Gymnastics
Quote
"Be who you are and say what you feel, because those who mind don't matter and those who matter don't mind." - Dr. Seuss
Be who you are and say what you feel, because those who mind don't matter and those who matter don't mind. - Dr. Seuss
Restaurant
Texas Roadhouse
Texas Roadhouse
Sandwich
PB&J
Peanut butter and jelly
Shopping Store
Amazon
Amazon
Sport to Play
Racquetball
Golf
Sport to Watch
Football and Baseball
Football
Sports Star
Patrick Mahomes
Patrick Mahomes
Sports Team
StL Cardinals and KC Chiefs
Chiefs
Subject in School
Math
Math
Thing to Cook
Spaghetti squash lasagna
Meatballs with homemade alfredo sauce
Time of Day
Early evening
Morning
Tradition
Halloween
Christmas Eve celebration with friends and family
TV Show
Grey's Anaomy
Grey's Anatomy
Vacation Spot
Cruise
Cruising
Video Game
Super Mario Brothers
Nintendo Paperboy
Get in Touch
Provide more information, so American Adoptions can connect you with this family.
---