1-800-ADOPTION
Thank you for viewing our profile
If you would like to learn more about us, please call 1-800-ADOPTION (2367846), fill out the form at the bottom of our on-line profile page, or email us at bp_information@americanadoptions.com.
To revisit our on-line profile page and view our profile video at American Adoptions, simply use your mobile phone to scan the QR code on the right. We are looking forward to hearing from you!
Bruce & Abby
Thank you so much for reading our profile. We have a very fun, loving, and committed relationship but we are missing that one piece. We can't wait to add a child to make our family a complete unit. We know we were meant to be parents and if you choose us to be the parents to your child it would mean the world to us.
About Us
Job
Regional Safety Manager
Human Resources
Education
Bachelor's Degree in Safety Sciences
Bachelor's Degree in Classical Studies
Relationship
Legally Married
Our Lifestyle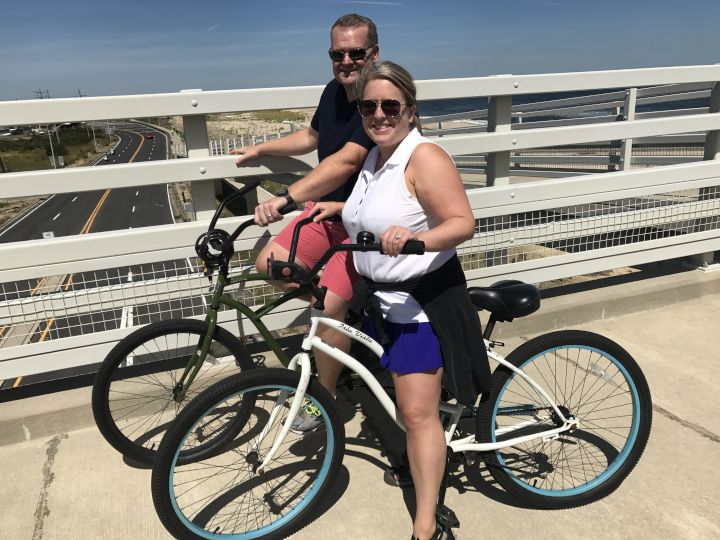 We are an outgoing and active couple and plan to continue that as we become parents. We like to take bike rides to get ice cream, spontaneously head to a sporting event or movie, or just go check out someplace new in our area that we have never been to before.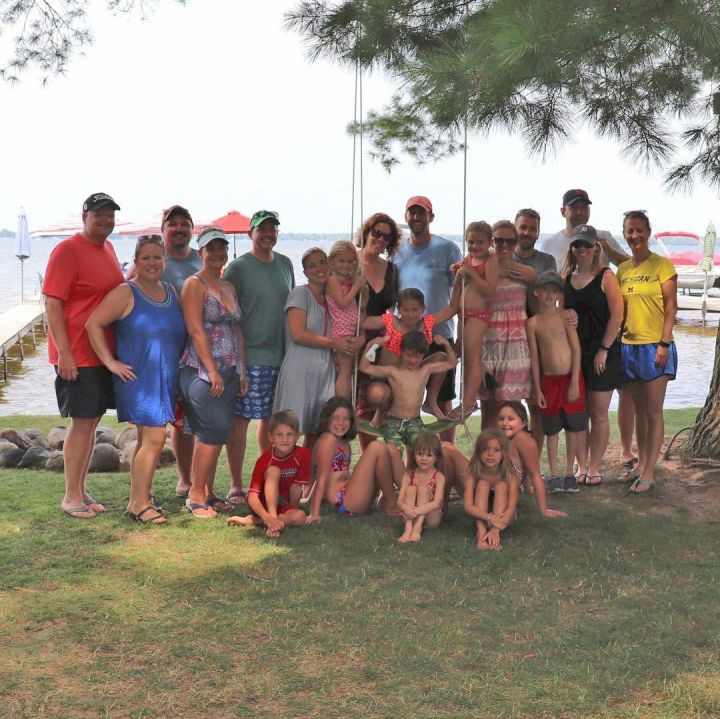 Spending time with family and friends is something we can always be found doing. We have a close-knit group of friends that are always up for an impromptu dinner gathering where the kids can be found all running around in the yard - even though the parents were the original friend group, the kids have formed a special bond with each other as well. They have even come up with a "ring-around-the-rosy" song they always sing before everyone goes home. We can't wait to see our child join in that friendship. We love to entertain in our home, and have a great space where we can cook large meals for all of our family and friends.
Our Leisure Time
We enjoy many different activities in our leisure time. Abby is a graduate of the University of Michigan which has a great college football program. We are season ticket holders and can be found on Saturday afternoons during the fall in the Big House cheering on the Wolverines.
Bruce grew up playing hockey in high school and has continued his love of they game by playing for a team in a work hockey league. He can't wait to teach our child how to skate someday.
We both love to golf, as well as spend time on the water, either on our friend's/family's boats or at a friend's cottage.
Downhill skiing has been a passion of Abby's for many years and she has loved introducing Bruce to the sport - we both look forward to many more ski trips in Colorado with Bruce's family in the near future and getting our little one on the slopes with us as well!
Travel has also been an important part of our lives. We love the adventure of visiting a new city, or country and learning about the people and exploring their culture and cuisine. This love of travel is something we plan to share with our child as they grow up.
Even with all of the things we enjoy, we can't wait to see what brings joy to our child - maybe we will have a new activity that we will learn to love through our child!
Adoption in Our Lives
We have been blessed to be able to witness firsthand the love that adoption can bring to a family. Abby's cousin has two children, both adopted internationally - one from China and one from Korea. They found themselves in the same situation that we are, unable to have our own biological children, but knew they were put on this earth to be parents. While not technically our niece and nephew we are known as Aunt Abigail and Uncle Bruce. We have been lucky to be a close part of their lives and to watch them grow into amazing, smart and unique human beings. They bring such joy to our whole family.
Abby's sister and her wife also are adoptive parents. They started the process through the foster system. Their son, was placed with them when he was 5 weeks old. When he was 18 months old our family became his forever family. Now he's 4 years old and we can't imagine life without him. Just recently we were told that our nephew's birth mother has had another child and he too will be placed with Abby's sister for adoption.
We know how much love and happiness children can bring to a family regardless of genetics and we can't wait to bring more love into our family by adopting our own child.
Photos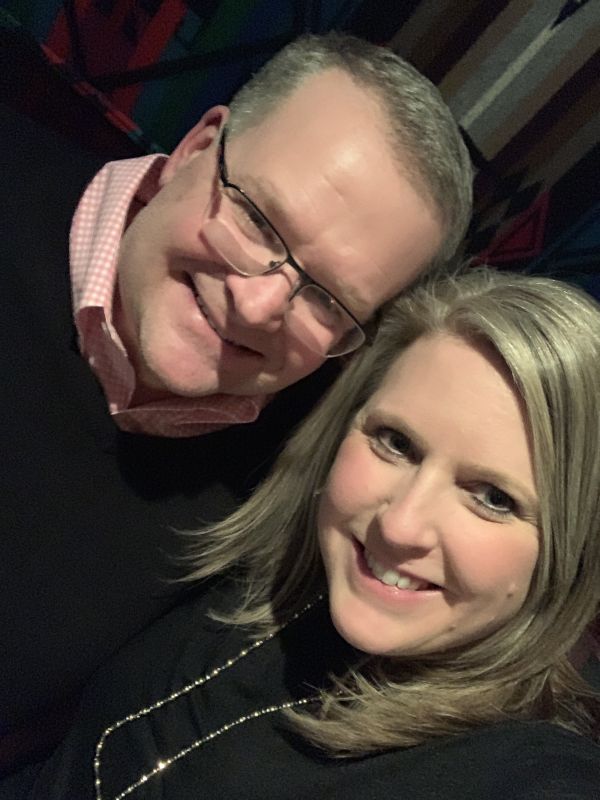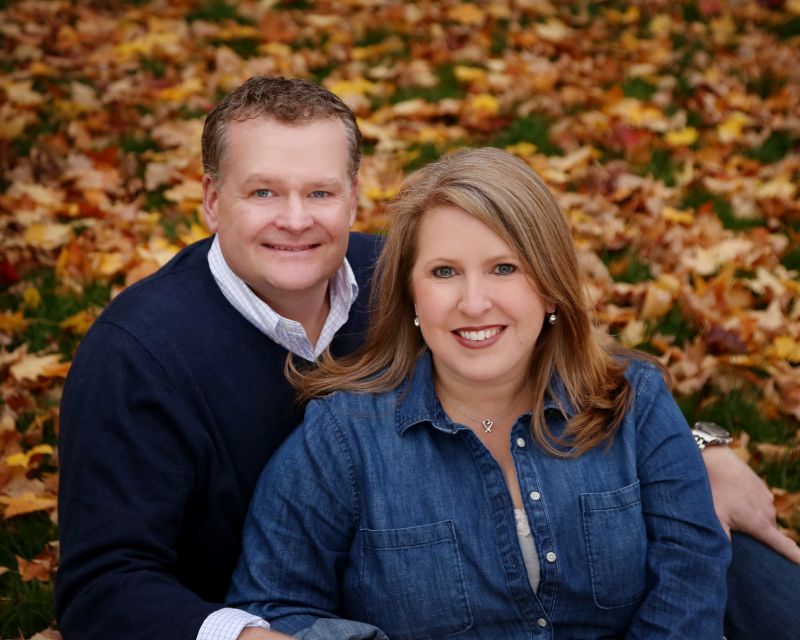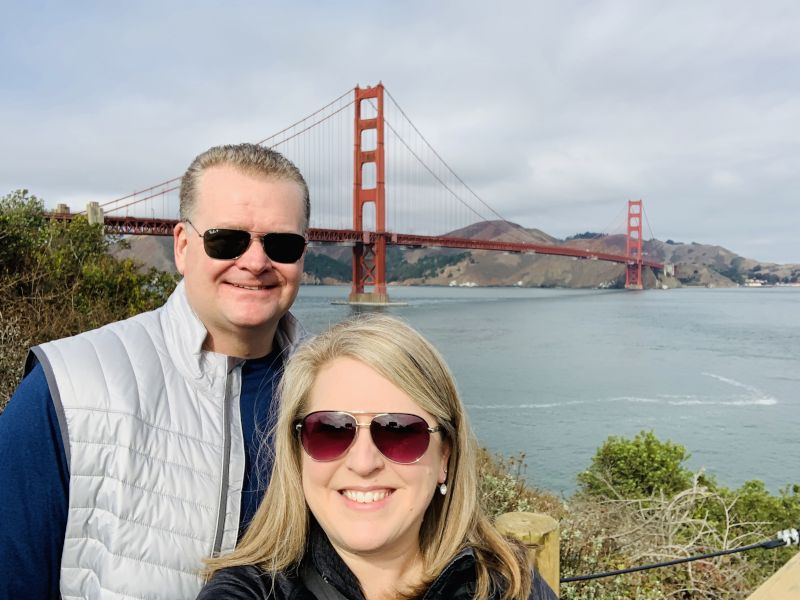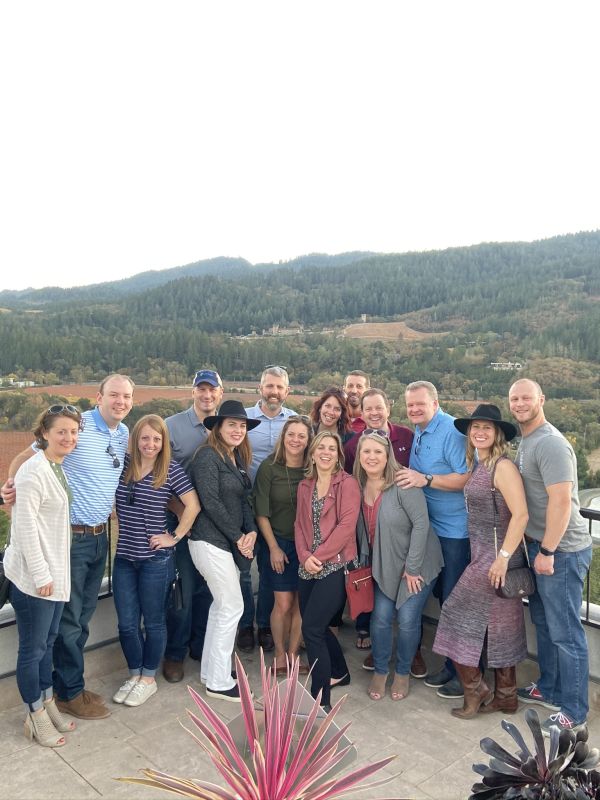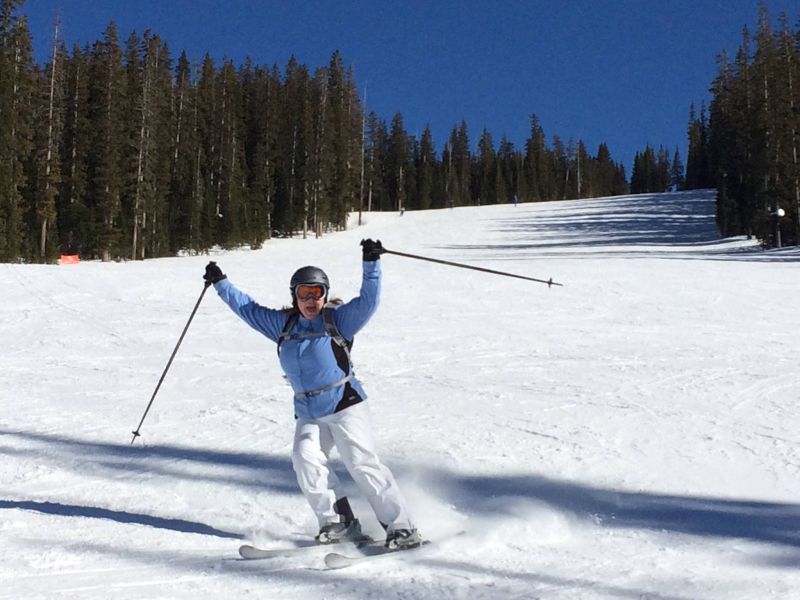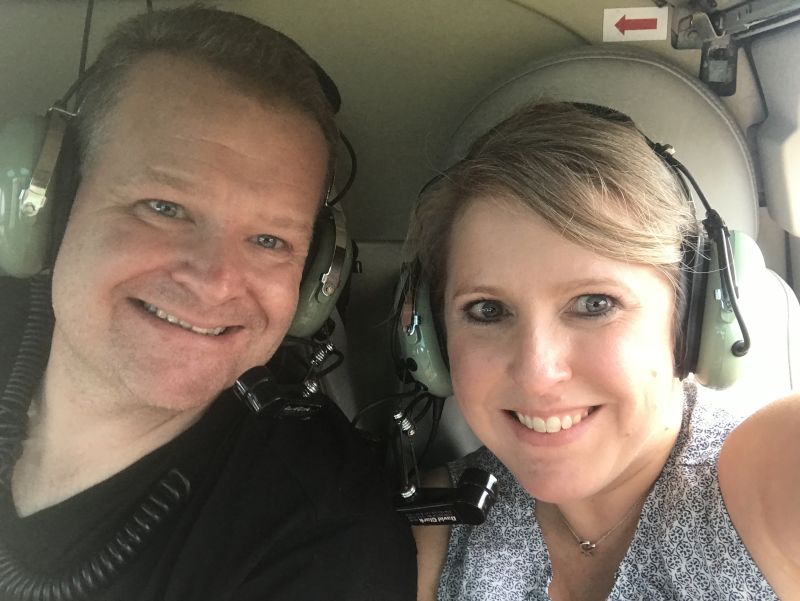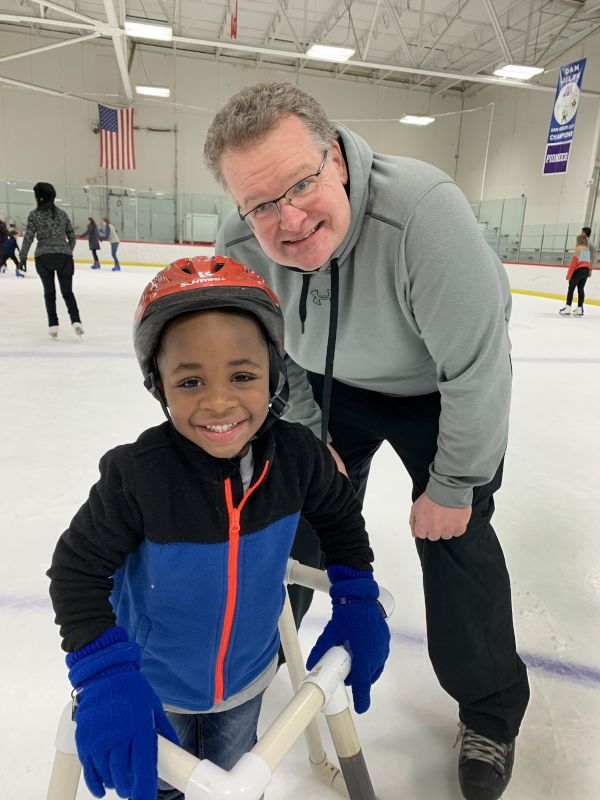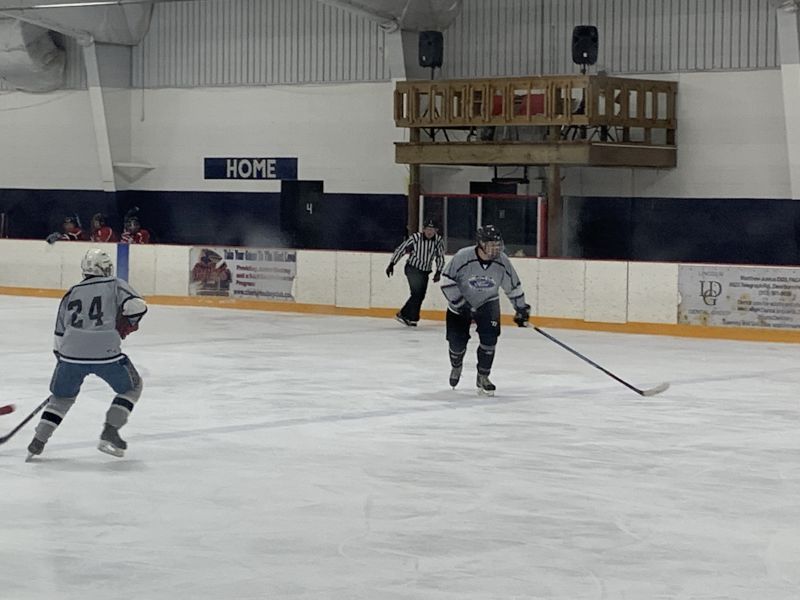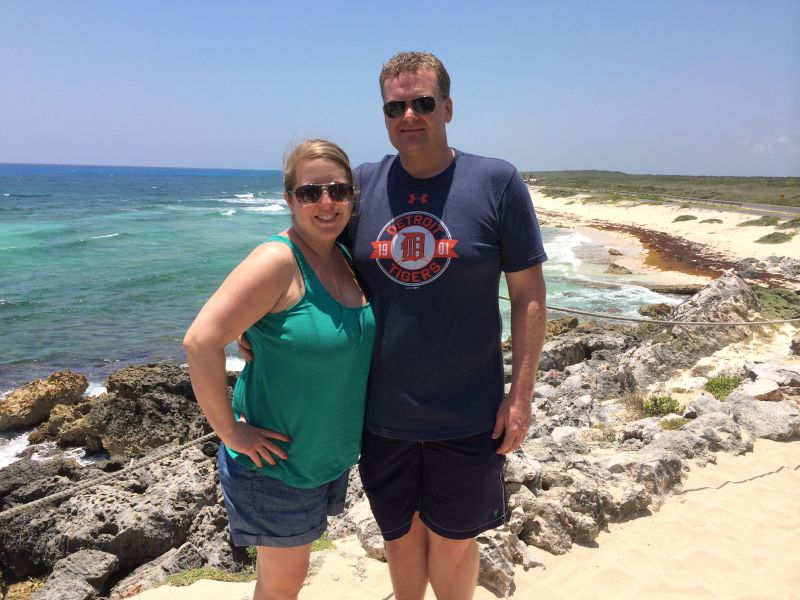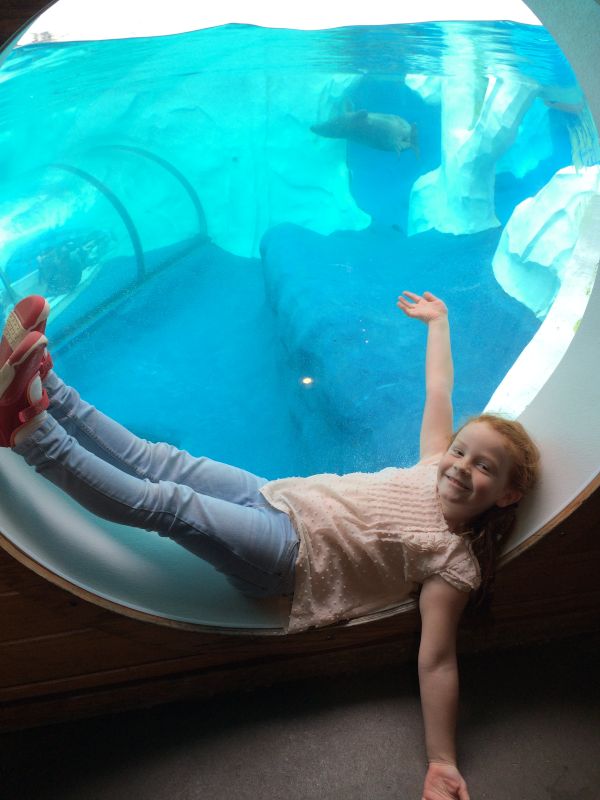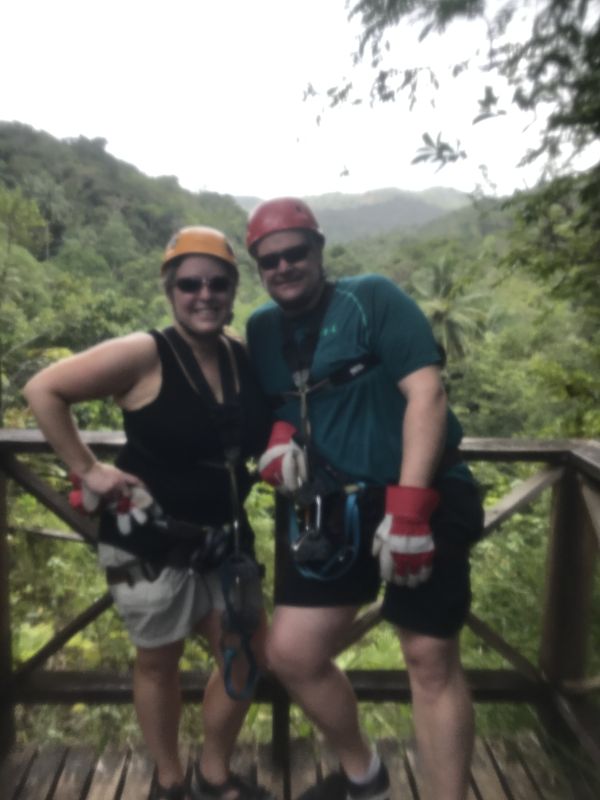 ×
1 / 12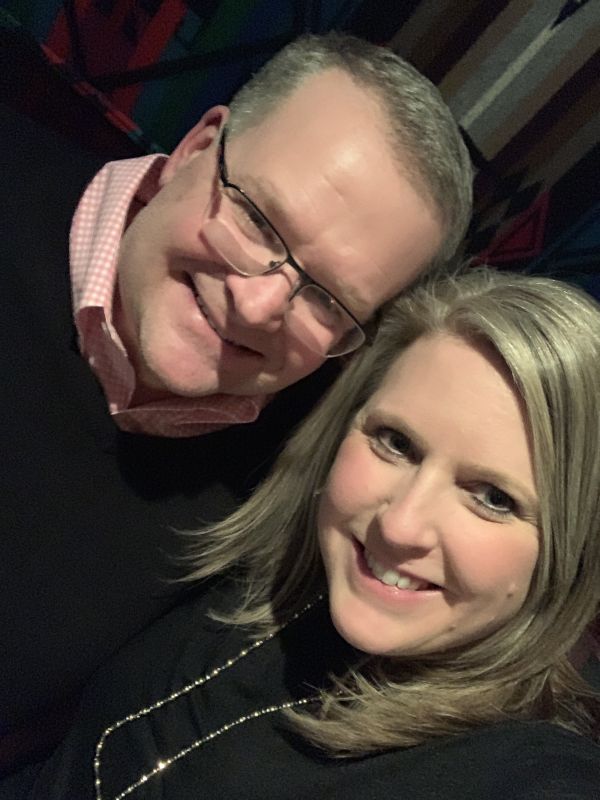 2 / 12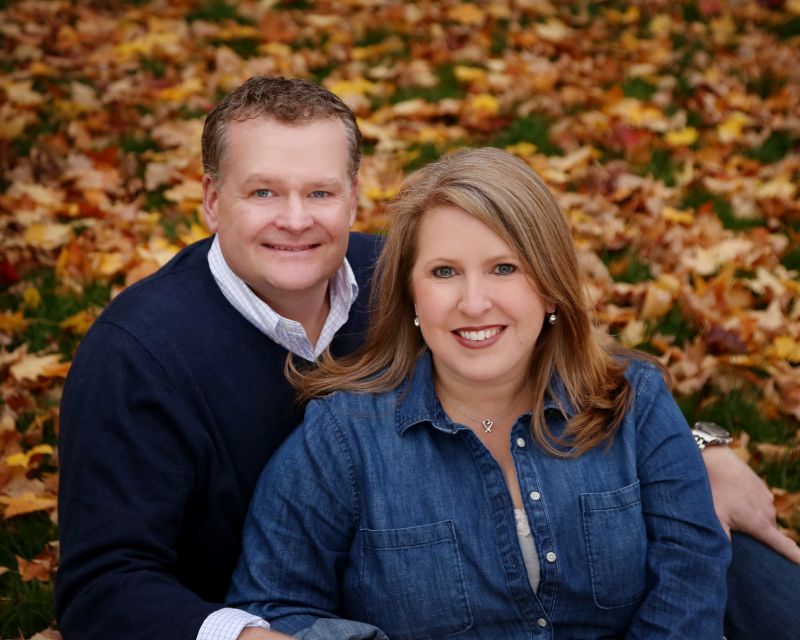 3 / 12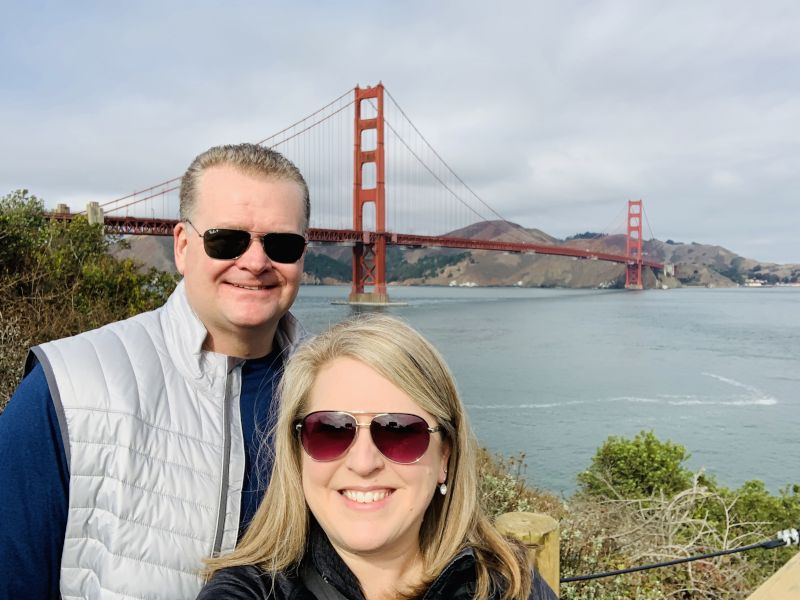 4 / 12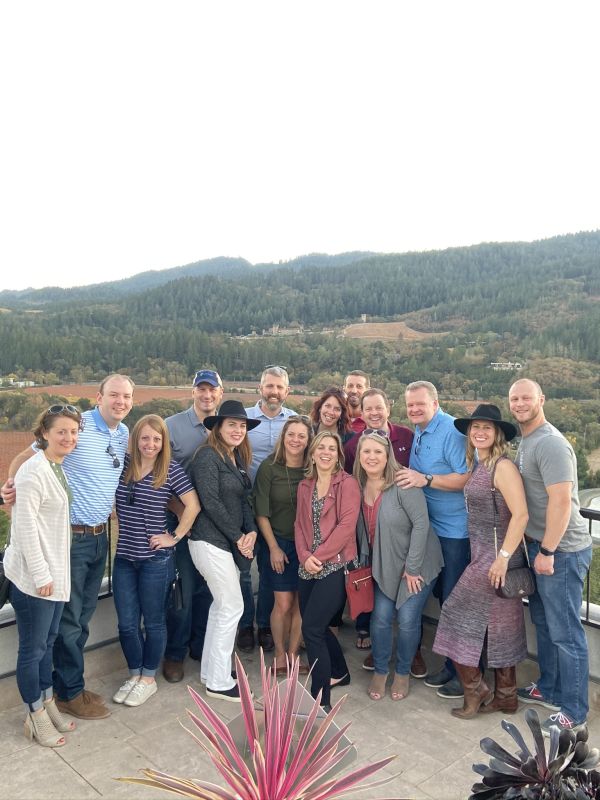 5 / 12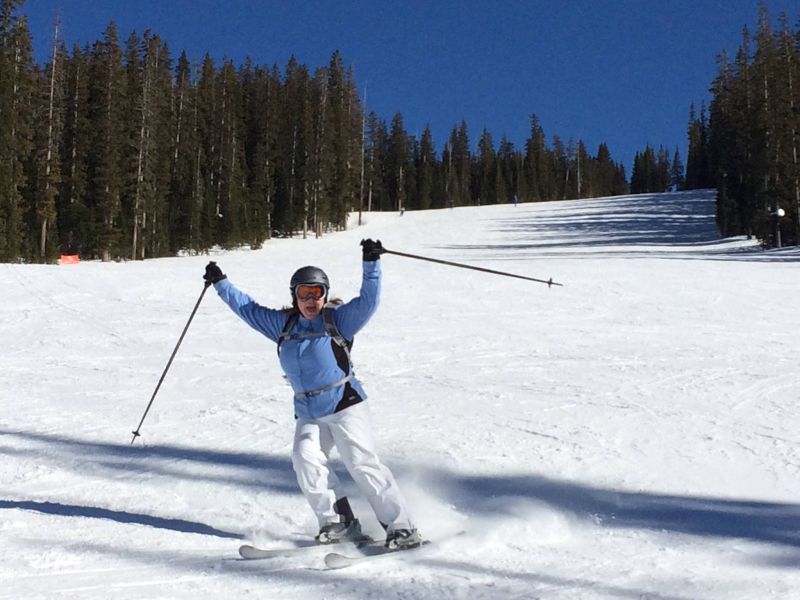 6 / 12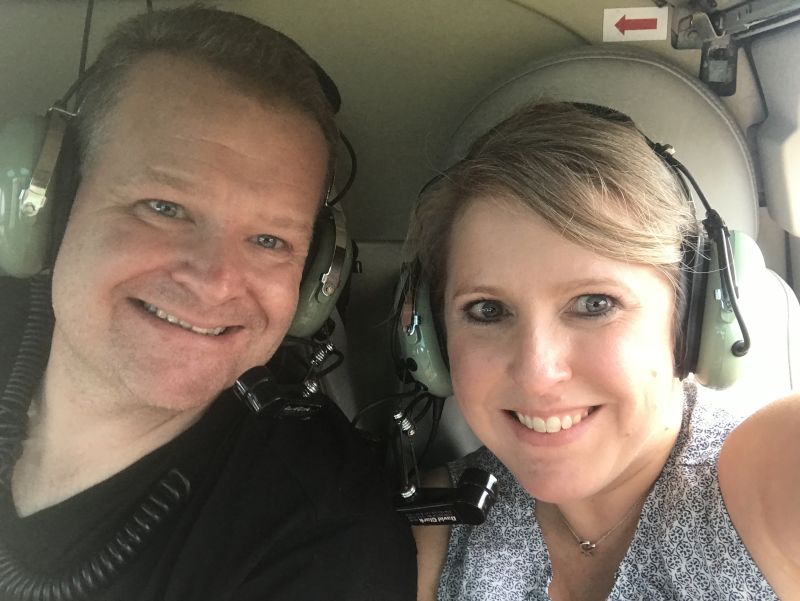 7 / 12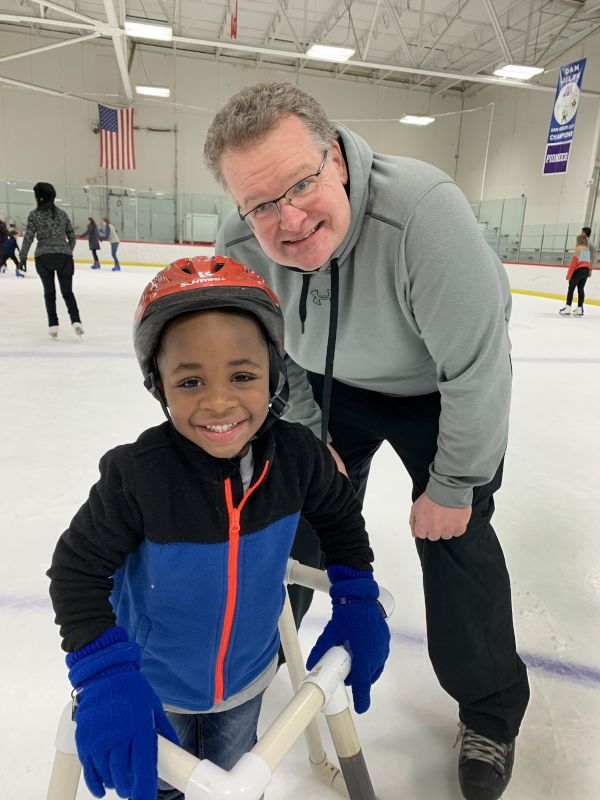 8 / 12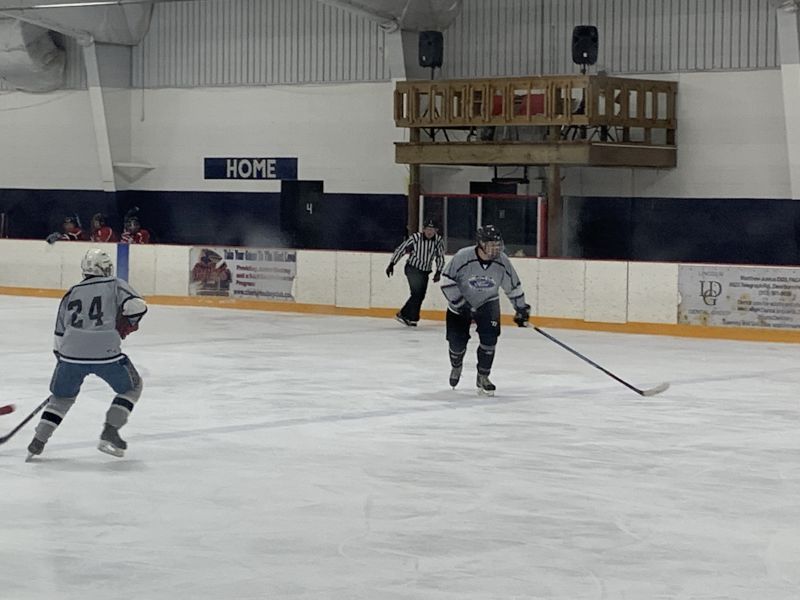 9 / 12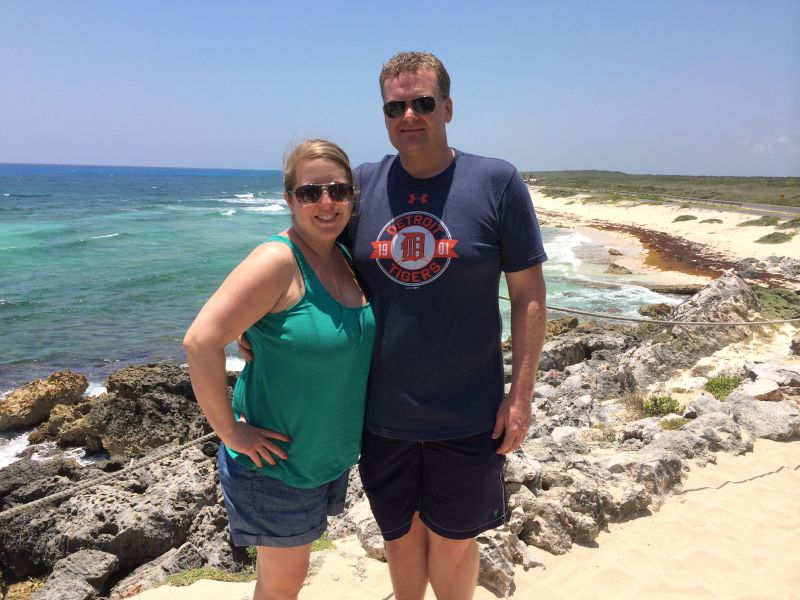 10 / 12
11 / 12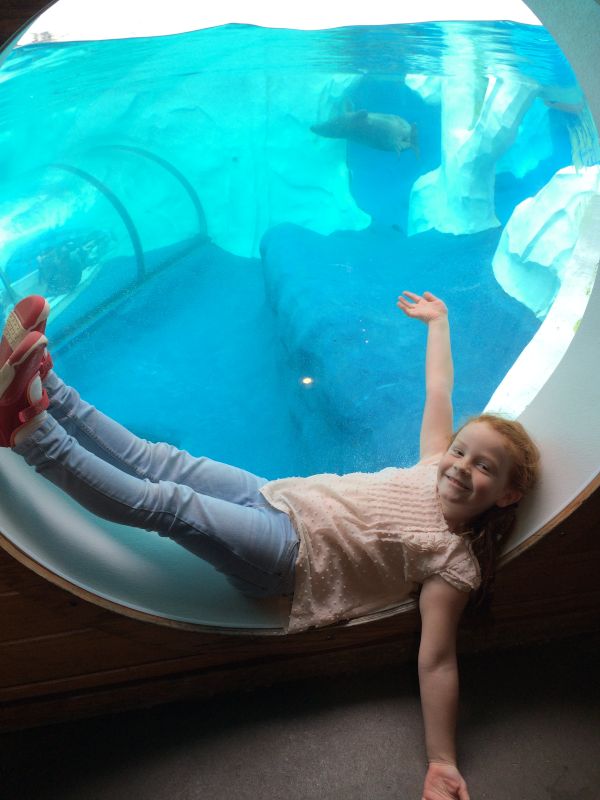 12 / 12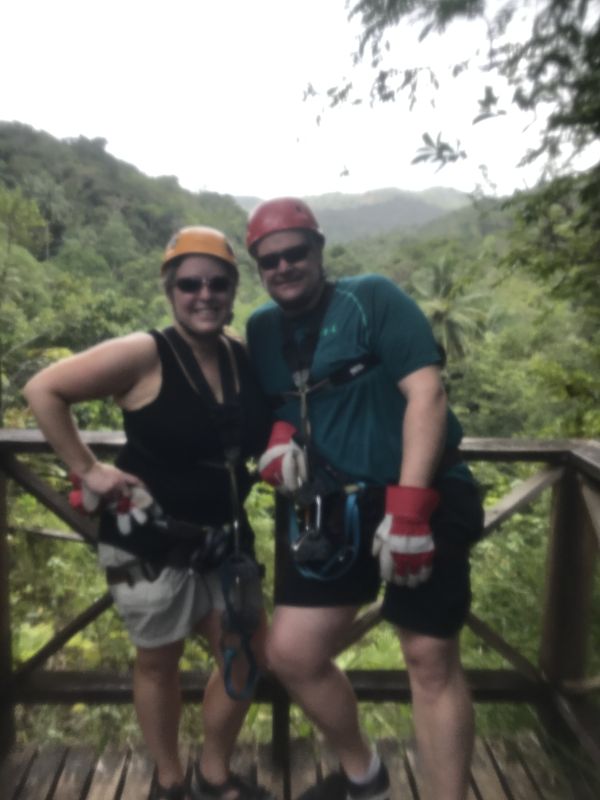 ❮
❯
Our House and Neighborhood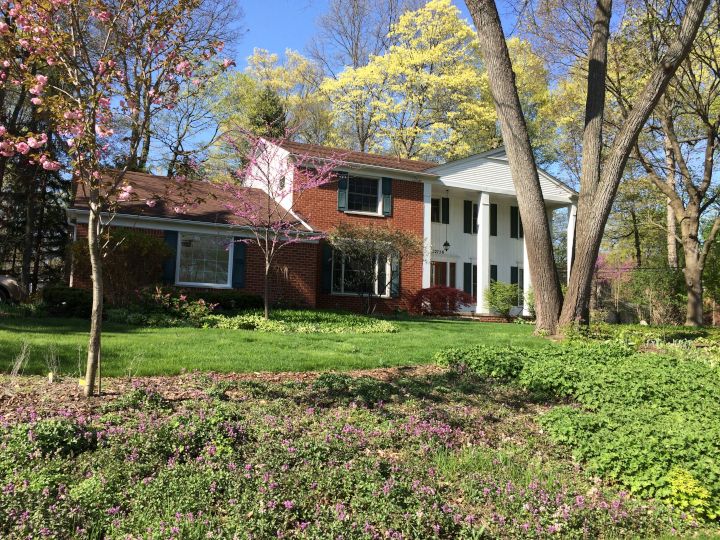 Our home is in a well-established, tree lined neighborhood. We live just outside a major city so there is always something to do, whether it's a sporting or cultural event, a visit to the zoo, or checking out lots of great restaurants.
Our tight knit neighborhood boasts a women's, men's and kid's club where many activities are planned throughout the year. Some of the kid's club events over the years have included Easter Egg hunts, and Halloween parades. The school district ranks in the top 10 in the state which was a big draw for us. We bought our house four years ago and have spent a lot of time with remodeling and making it our perfect forever home. We love hanging out on our large comfy sofa with a cozy fire in the winter, or out in our fabulous yard almost every night during the summer months. We also have a local swim club that is a short bike ride from our neighborhood that we hope to be joining this summer.
Our Extended Families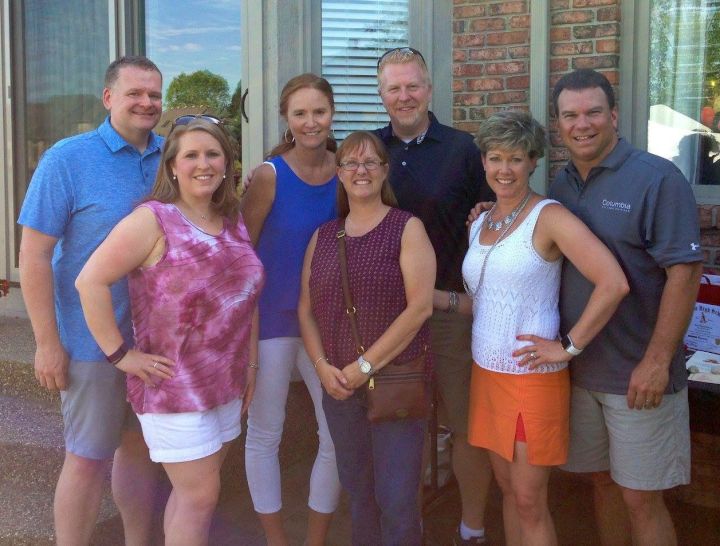 Our families have provided a strong foundation for who we are as people today and who we will be as parents. We have 15 nieces and nephews and have spent hours watching and supporting their different activities from hockey to theater to music to volleyball. We love being their cheerleaders and can't wait to play the same role for our own child.
Abby's four sisters and one brother are all in Michigan which allows us to spend lots of time with them. Abby's parents live in Northern Michigan on a lake where "Papa" can't wait to have the grandkids around to take fishing and to share his love of nature.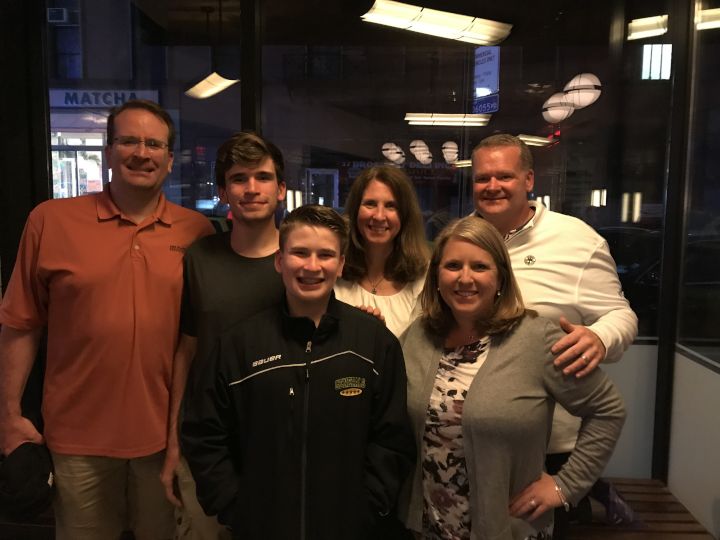 Bruce's brother and his family live in Colorado, which affords us to have family ski trips in the mountains!
As a child, Bruce and his family traveled each summer to Myrtle Beach where he has many fond memories, while Abby would spend summers at her Grandparent's cottage on a lake in Northern Michigan with all of her cousins. Keeping family traditions going is important to us both - Abby's cousins will all still get together each summer - even the reality TV producer who lives in LA comes back to Michigan each year to spend time with the cousins all because of the strong family values we were taught to have. Our family is very excited and supportive of our choice to grow our family through adoption and we can't wait to bring a child into this loving environment.
From Us to You
We are very thankful that you are taking the time to learn about us and consider us as parents for your child. We can imagine this must be a very confusing and difficult time for you as you decide what is best for both you and your precious baby. We want you to know that you are supported and loved through every step of your journey, and we admire you for considering adoption. Hopefully you can see that we would provide a very loving, nurturing and safe home for this baby.
We met 5 ½ years ago and knew very early on that we would be together forever. We just clicked. The discussion of children happened very early in our relationship and adoption was always something we had considered as we have experience with adoption in our family. After we were married, we started to try and have a family and after a couple of years without success, we immediately turned to the adoption process.
Both of us come from backgrounds where family always came first and this will continue with our own family. We believe in the importance of education, having a strong work ethic as well as being someone of the utmost character. This was taught to us from our parents and we will do the same when raising a child. We are committed to encourage a child to pursue their interests and will be able to give him or her every opportunity to be able to find that one passion in life. We will be the cheerleaders for a child in whatever they choose to pursue. Religion was a big part of both of our upbringings and we plan to ensure that a child is raised with exposure to religion so that someday they will have the knowledge to make the best decisions for their own life.
Through the years, we will be more than happy to be in written contact with you and share pictures that will allow for you watch this precious child grow. Honesty is a virtue we hold dear and we will always be very open and honest with a child regarding their adoption and they will know how very much they are loved by you and how this was not an easy decision to make. Our friends and family are all very excited to see us grow our family through adoption and are very ready to welcome the child we are blessed with into their lives as well.
Being parents is something we were meant to be and we are ready to share all of our unconditional love with a child. We are able to provide great emotional and financial support, a safe and stable home as well as a good education for a child and are so ready to do so.
Thank you for taking the time to read our letter and learning a little more about us and our journey to adoption. We are grateful and honored that you would consider us as parents for your child.
With much love,
Bruce & Abby
Favorites
Actor
Bradley Cooper
Tom Hanks
Actress
Scarlett Johansson
Jennifer Lawrence
Author
Jimmy Buffett
Jodi Picoult
Book
The Last Lecture
Harry Potter
Candy Bar
Reese's Peanut Butter Cups
Heath bar
Cartoon
Bugs Bunny
Bugs Bunny
Childhood Memory
Annual trip to Myrtle Beach with my family
Summers at the lake
Childhood Toy
Legos
Strawberry Shortcake dolls
Children's Book
Anything by Dr. Seuss
Make Way for Ducklings
Classic Movie
The Wizard of Oz
Gone With The Wind
Day of Week
Saturday
Saturday
Dessert
Mom's Apple Pie
Cake
Disney Movie
Toy Story
Lion King
Dream Car
GT 500 Mustang
Mustang
Dream Job
Professional Hockey Player
Chef
Dream Vacation
Yacht trip around the world
Greece/Italy
Family Activity
Christmas gatherings
Game Night
Flower / Plant
Rose
Gerbera Daisy
Form of Exercise
Playing hockey
Yoga
Fruit
Strawberries
Strawberries
Hobby
Hockey
Cooking/Baking
Holiday
Christmas
Christmas
Holiday Song
We Wish You A Merry Christmas
I'm Dreaming of a White Christmas
Holiday Tradition
Opening 1 gift on Christmas Eve
Getting a new Christmas Ornament each year
Ice Cream
Birthday Cake
Mint Chocolate Chip
Junk Food
Slim Jim
Potato Chips
Leisure Activity
Golf
Cooking/Camping/Skiing
Magazine
Sports Illustrated
People
Memory with a Child
Teaching his nephew how to ice skate
Memory with Spouse
The day she said "I do"!
Our wedding day
Movie
Shawshank Redemption
The Birdcage
Movie Munchie
Popcorn/Sno-caps
Popcorn
Movie Quote
"If you build it, they will come"
"Life moves pretty fast, If you don't stop and look around once in a while, you could miss it."
Musical
Hamilton
Come From Away
Musical Group
Jimmy Buffett and the Coral Reefer Band
ABBA
Nursery Rhyme
Hickory Dickory Dock
Jack and Jill
Olympic Event
Skiing
Gymnastics
Poet
Maya Angelou
Shel Silverstein
Quality about my Spouse
How giving she is
His sense of adventure
Quote
"Breath in, breath out, move on"
"Where there is family, there is love"
Restaurant
Tomatoes Apizza
Sandwich
Turkey
Leftover Thanksgiving Turkey
Scripture
I Corinthians 13
1 John 4:7-8
Shopping Store
Home Depot
Target
Song
"Take on Me" by Ah-ha
Sport to Watch
Football
College Football
Sports Star
Sidney Crosby
Phil Mickelson
Sports Team
Pittsburgh Steelers
University of Michigan Wolverines
Subject in School
Math
Math
Superhero
Batman
Wonder Woman
Thing to Cook
Steaks on the grill
Any new recipe
Time of Day
Morning
Evening
Tradition
Football Saturdays in Ann Arbor
Popcorn for dinner on Sunday night
TV Show
Modern Family/This is Us
The Voice
TV Show Character
Jack from Will and Grace
Type of Music
Country
Pop/Country
Vacation Spot
Beach
Beach/Mountains
Video Game
Madden Football
Mario Cart