1-800-ADOPTION
Thank you for viewing our profile
If you would like to learn more about us, please call 1-800-ADOPTION (2367846), fill out the form at the bottom of our on-line profile page, or email us at bp_information@americanadoptions.com.
To revisit our on-line profile page and view our profile video at American Adoptions, simply use your mobile phone to scan the QR code on the right. We are looking forward to hearing from you!
Ben & Brandy
Thank you so much for allowing us to show you a glimpse of who we are. We are so lucky to have become parents through adoption and cannot wait to do it again. Adoption is so very close to our heart and made our family. We are very excited to grow our family through adoption again and are looking forward to going through this journey with you as we pray for you both daily.
About Us
Job
Partner - Accountant
Stay-at-Home Mom
Education
Bachelor's Degree in Accounting & Finance
Bachelor's Degree in Biology
Relationship
Legally Married
Adoption in Our Lives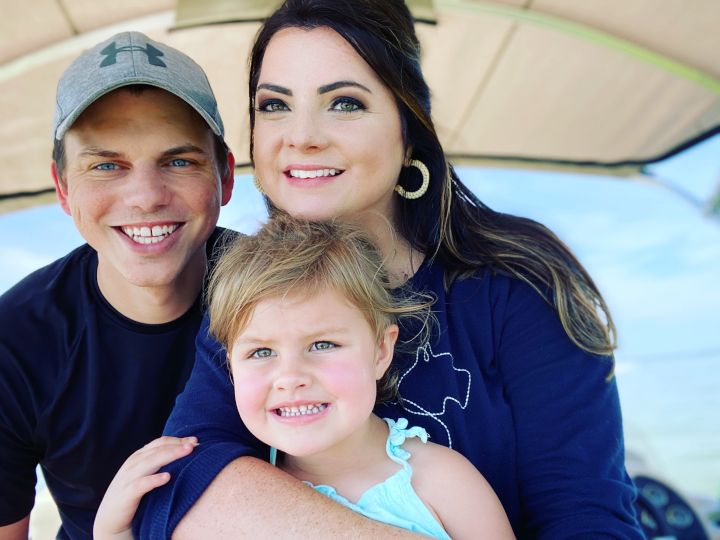 We believe God brought us together as part of His perfect plan. And part of His perfect plan for us, is to become a family through adoption. Brandy was born without a womb and has known adoption would be a part of her story for a long time.
Charlotte is our lovely, full of energy, life of the party 4-year-old daughter who we adopted in 2017. Charlotte is a true gift and we're so thankful that we get to be her parents. She is so excited to have a little sibling. She loves being around kids no matter their age. She will make an awesome big sister and is so eager to welcome a new baby and so are we.
Charlotte's birth mom and birth family mean so much to us. The relationship we have with her birth family is one of the ones we treasure the most and we can assure you it will be the same way with you. We still have contact with her sweet birth mom. We have visits with her birth family and we text and send pictures/videos very often.
Adoption holds such incredible place in our hearts not only because we adopted our daughter Charlotte, but also because all the things you experience with adoption are so unique and incredibly remarkable. The selfless love and bravery it takes to consider placing your child still leaves us in awe. It is an enormous responsibility that you're entrusting us with and we don't take it lightly. We feel humbled and honored at the same time.
Our Adventures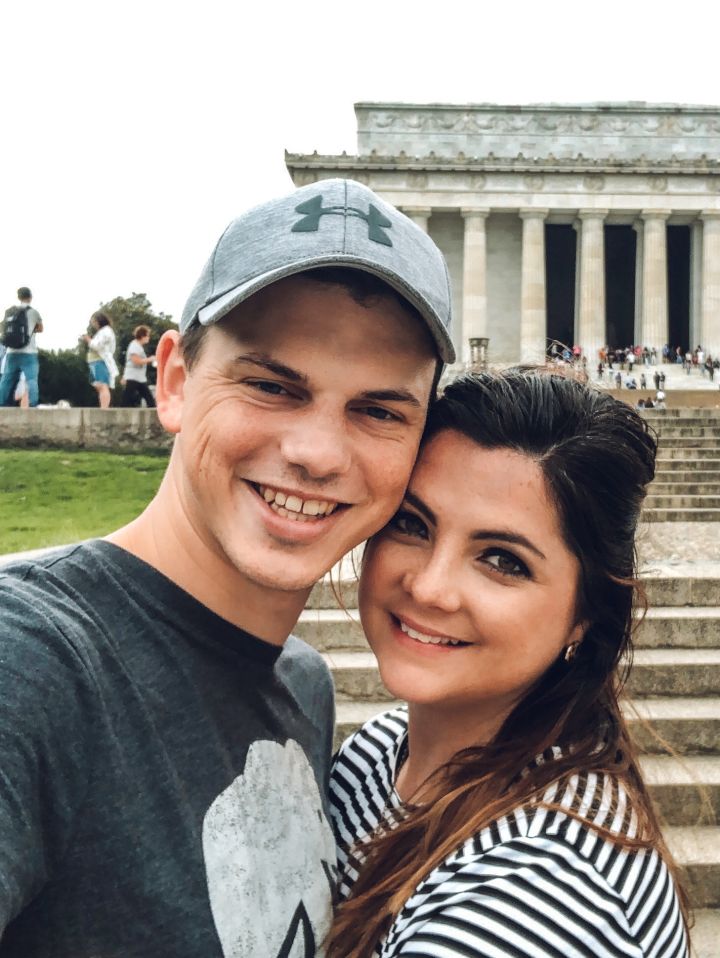 Traveling, specifically road tripping, is one of our favorite things to do as a family.
The travel bug bit when we first started traveling for Ben's job and has grown into a passion. We have a goal to hit all 50 states before our 10th wedding anniversary and we're more than half way there. We have a map that is full of pins of each route we have taken across the United States. In some states we visit national parks, some museums and monuments, and others just a scenic view from a highway. Some of our favorite trips have been to Boston, Aspen, Washington D.C. and Charleston. Before one trip comes to an end we like to decide where the next one will take place.
No matter where we go, souvenir shopping is a must. We have let Charlotte begin to pick out her own souvenirs and it's so fun to see what she picks out and the memories she has associated with it. She is only 4 and has already visited 28 states herself. We believe it's the best way to learn and make memories and can't wait to share this passion with another little one!
Our Family Traditions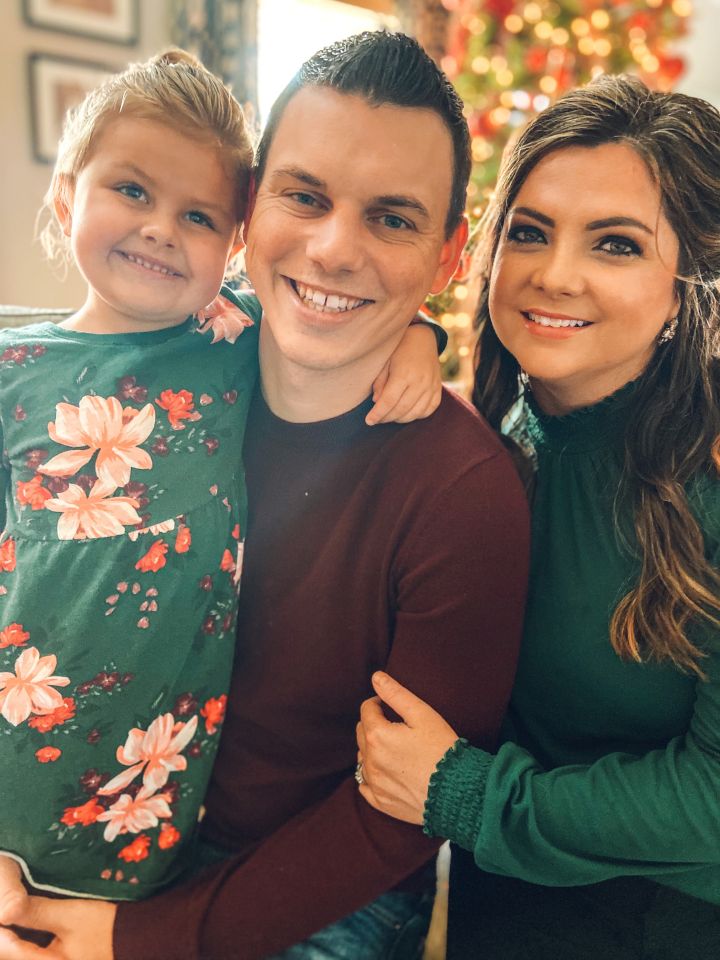 We have several traditions, some that have been passed down and some that are new. We love to celebrate and Thanksgiving and Christmas are our favorite holidays for sure. We love going all out for each one. Every year, we have fun taking our Christmas card picture. We love a theme! We can't wait to share this tradition with another little one. One of our favorite traditions is putting out all our Christmas decor on November 1st. We go out to breakfast then hunker down for a full day of decorating. With four indoor trees, we have our work cut out, but its one of our favorite family activities.
Another tradition we enjoy actually comes from Ben's side of the family. Charlotte has an advent calendar that Ben's grandma made for her. (She has already made one for future little one). Every year Ben's parents fill the 24 days before Christmas with little presents to help build up excitement. It has become a much anticipated event and we can't wait to share this tradition with another little one.
Photos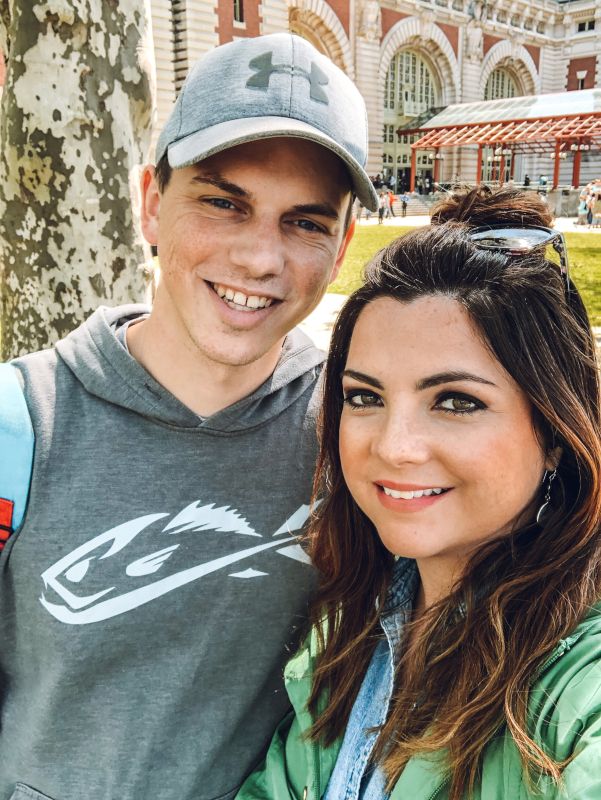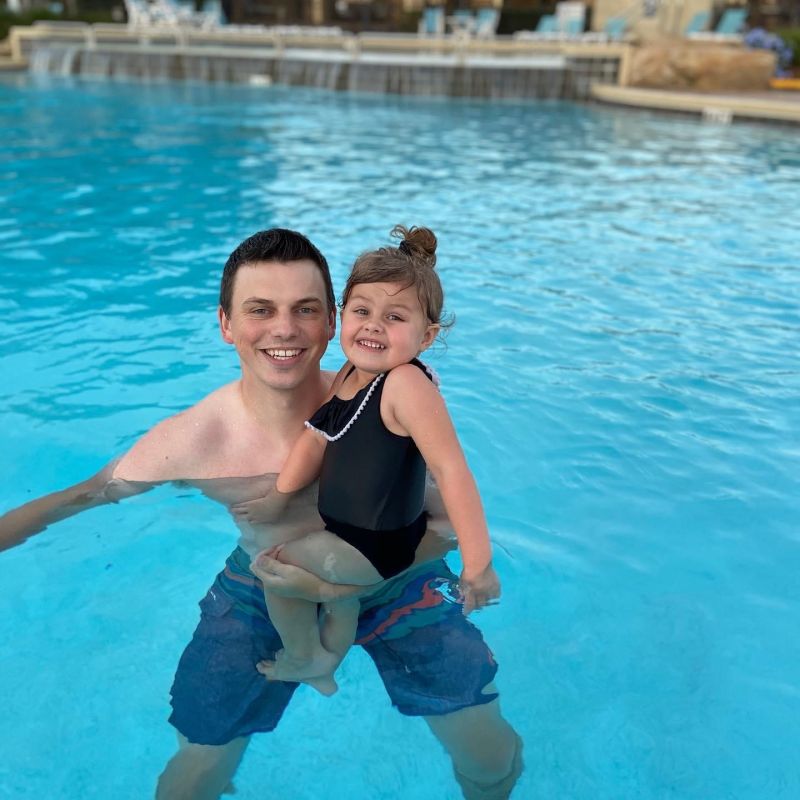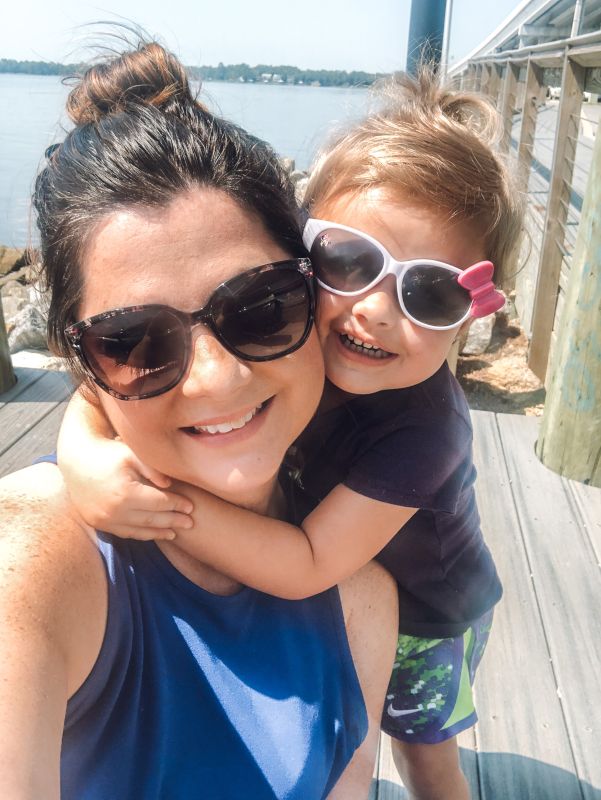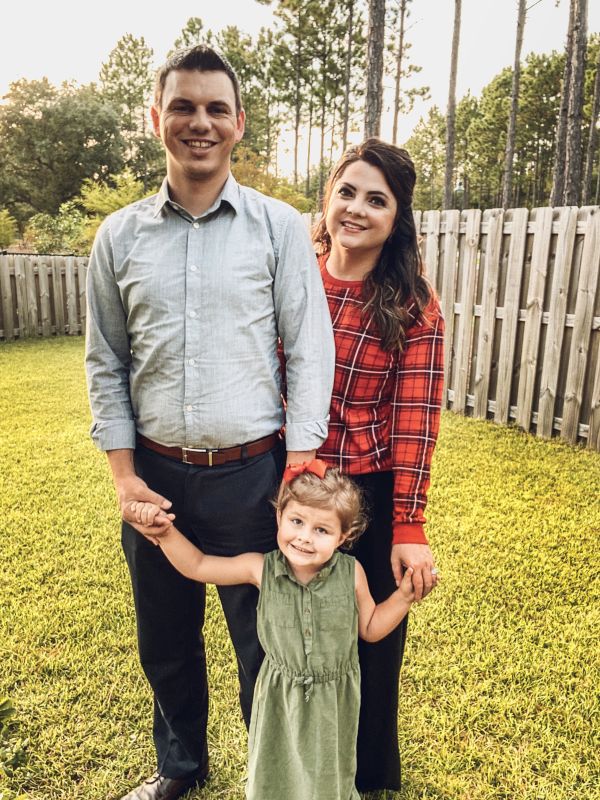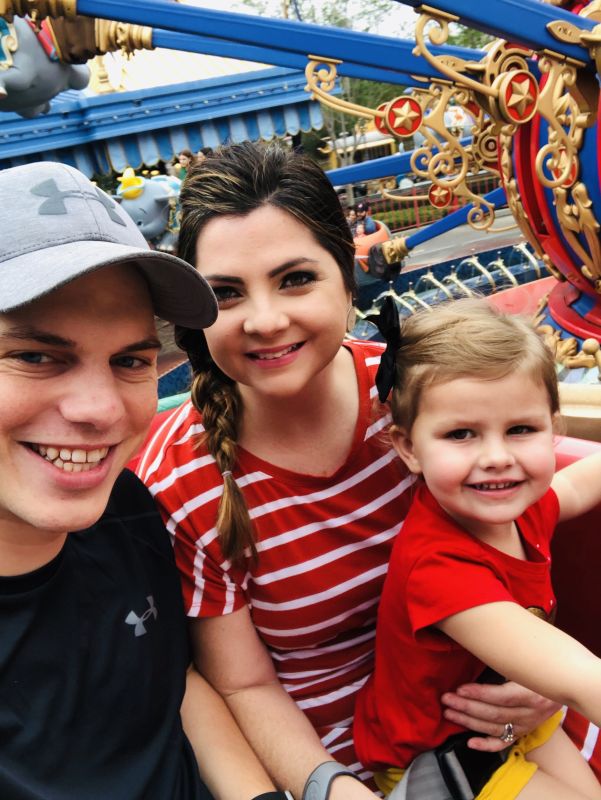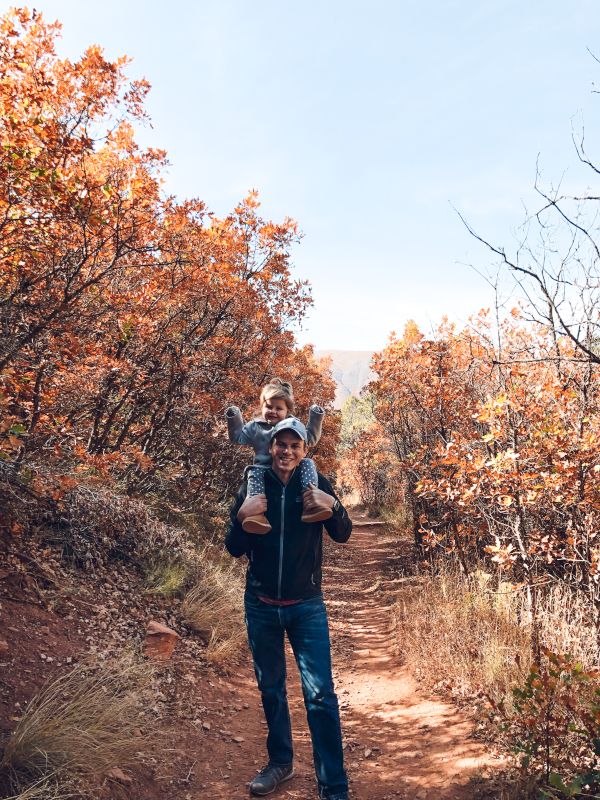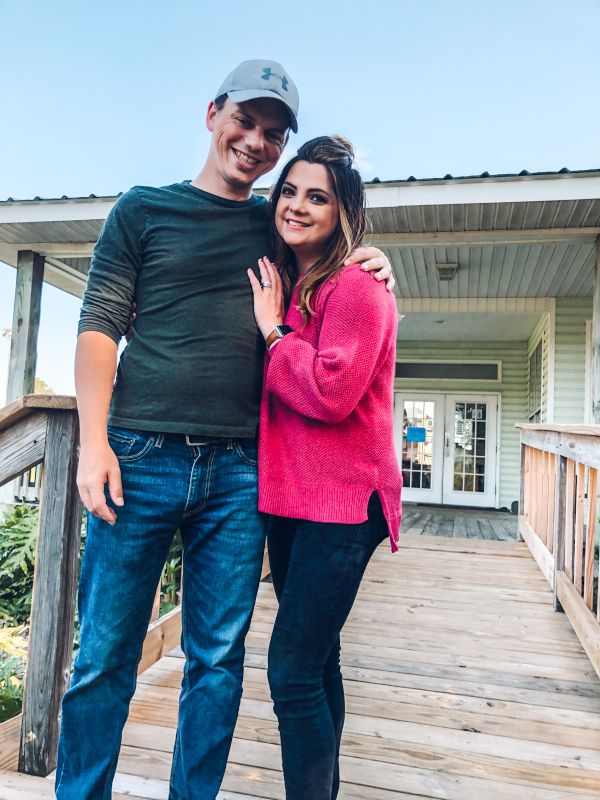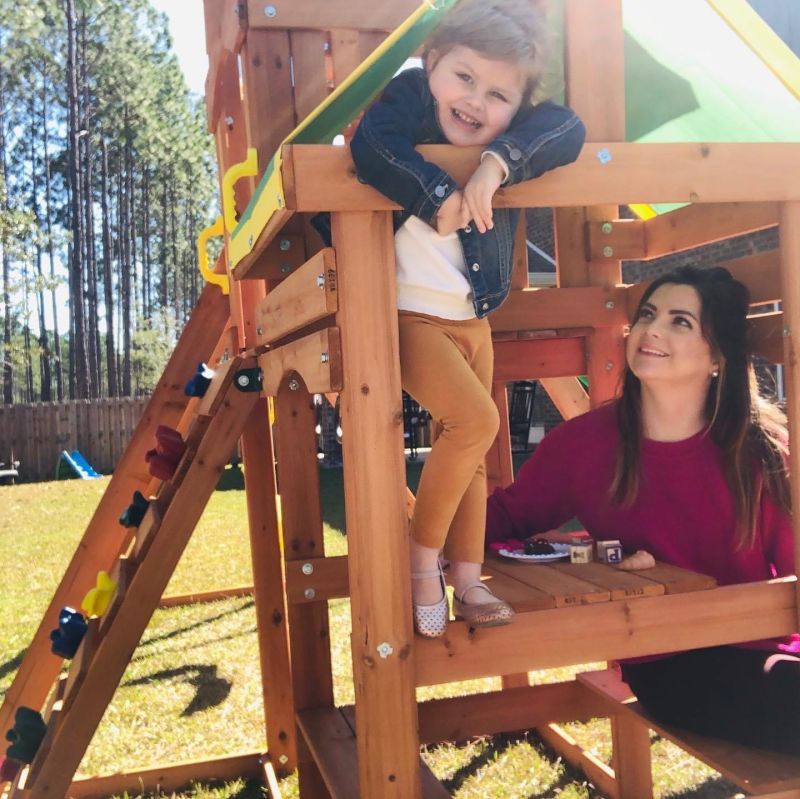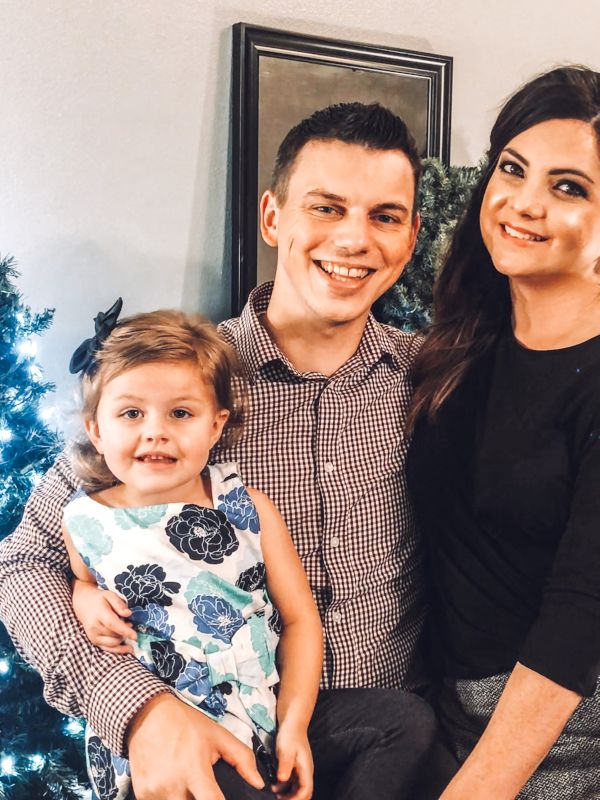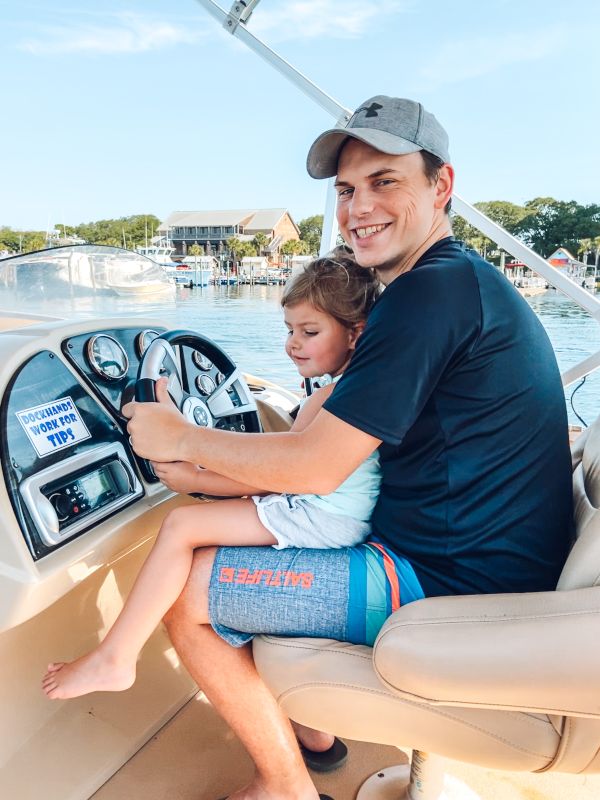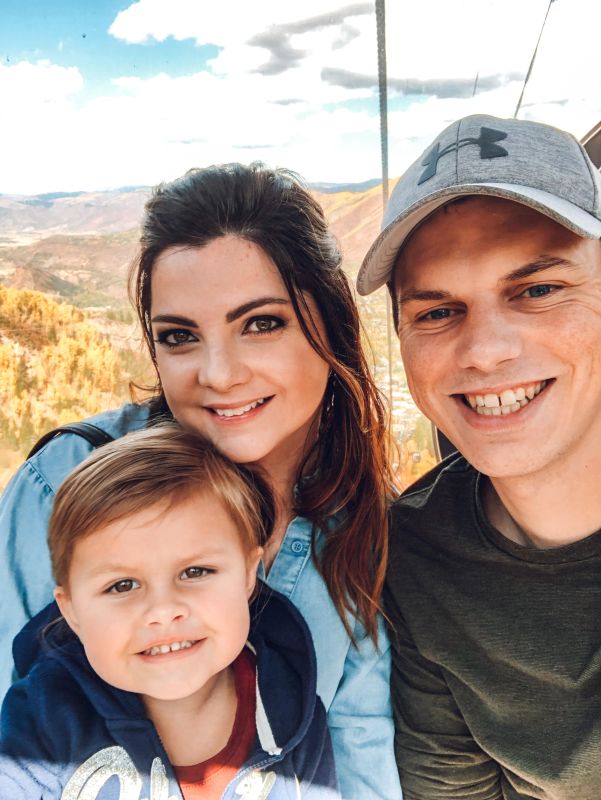 ×
1 / 12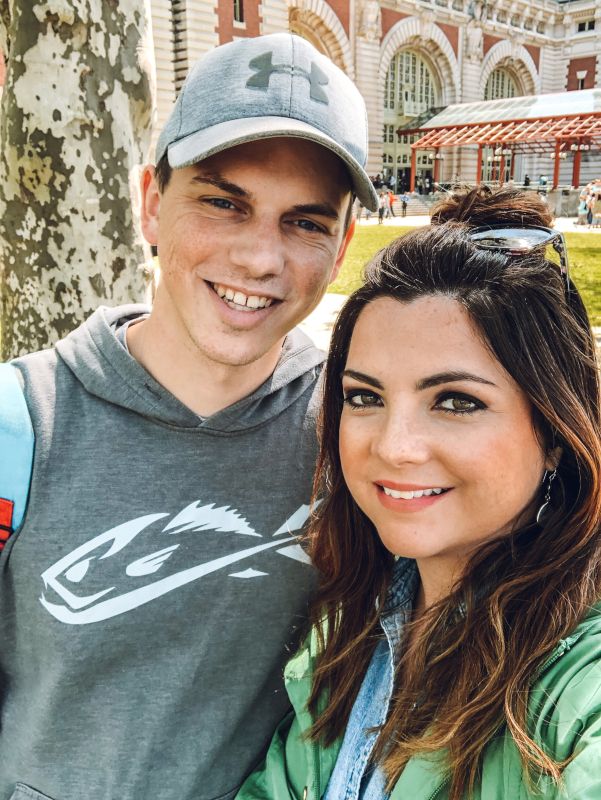 2 / 12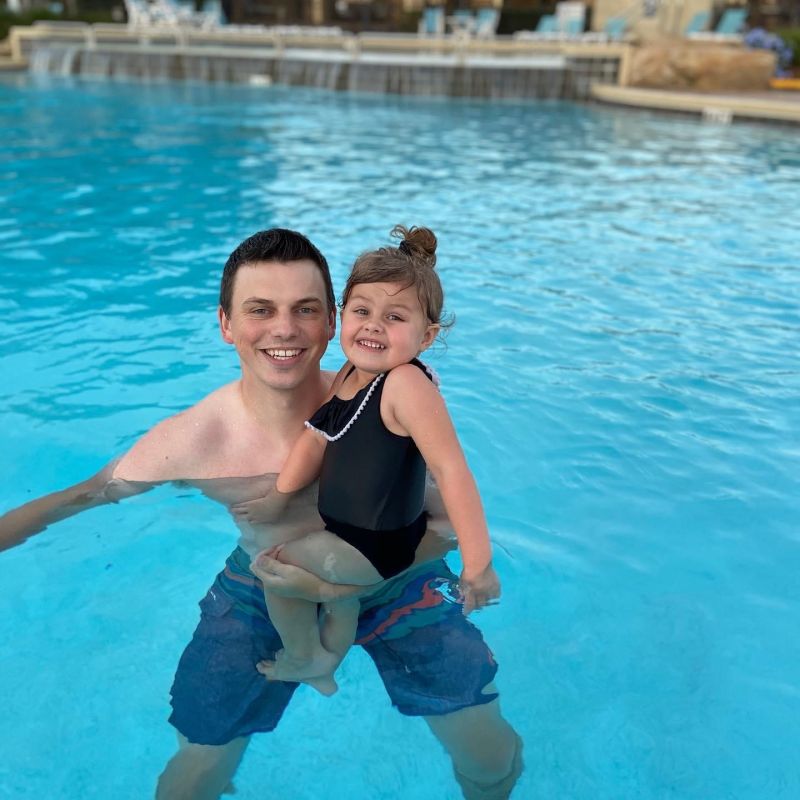 3 / 12
4 / 12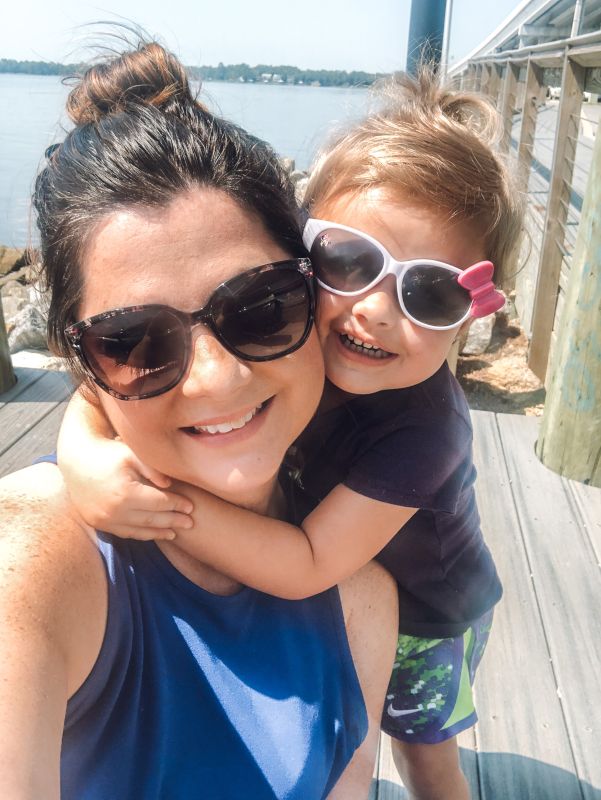 5 / 12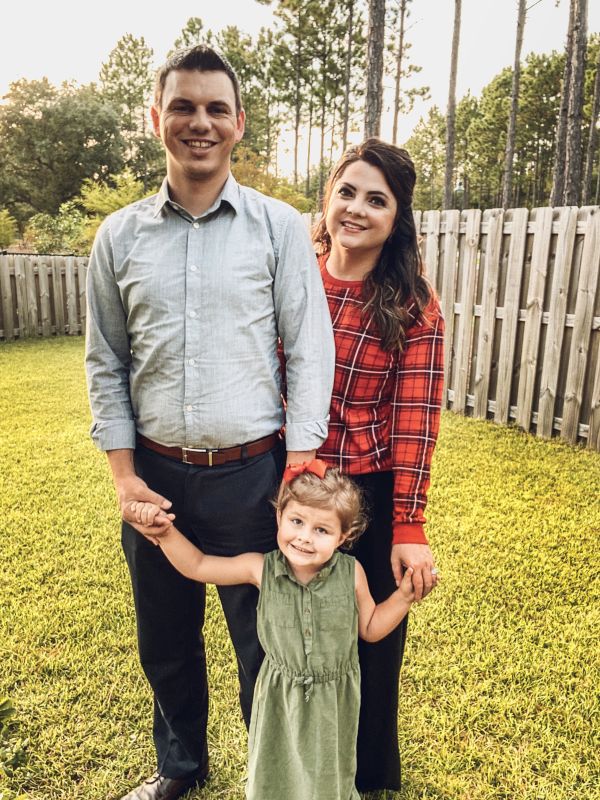 6 / 12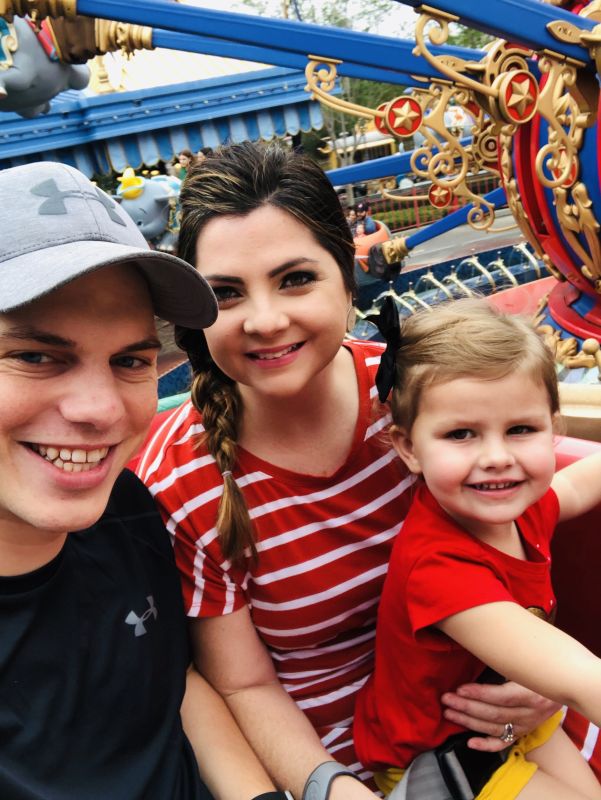 7 / 12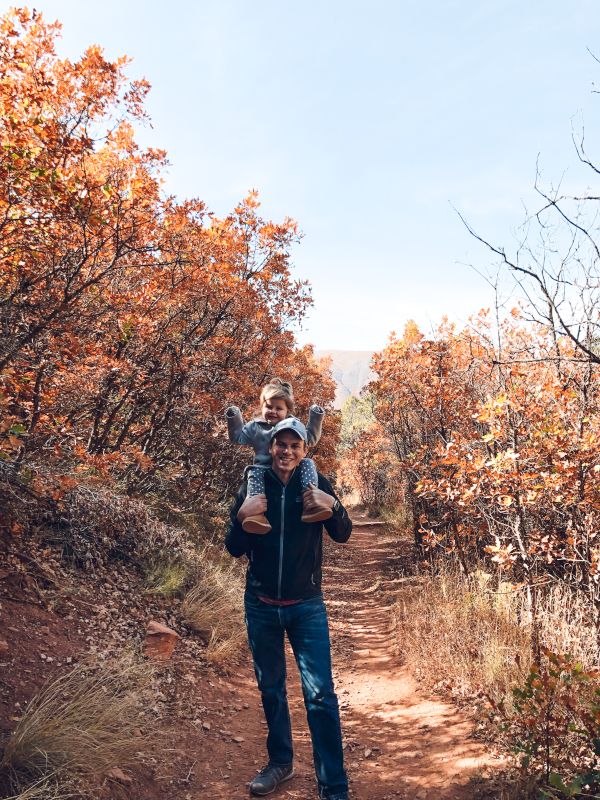 8 / 12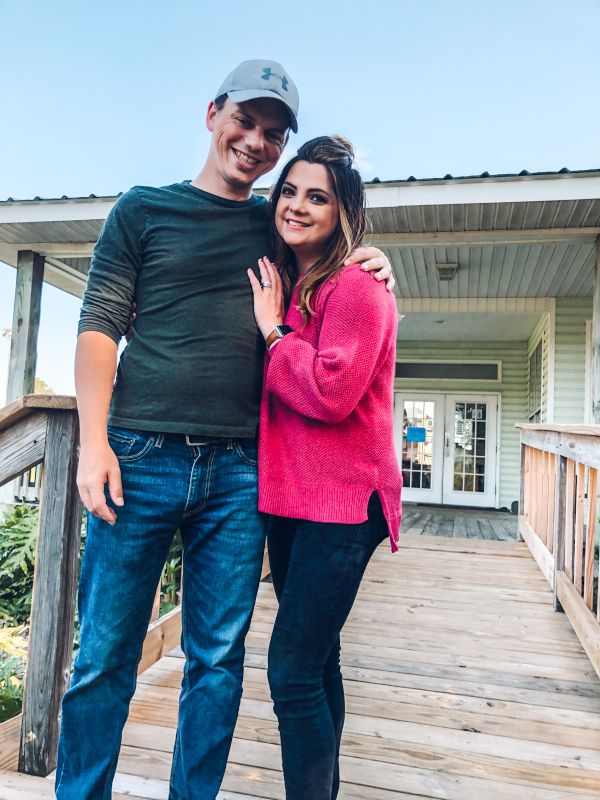 9 / 12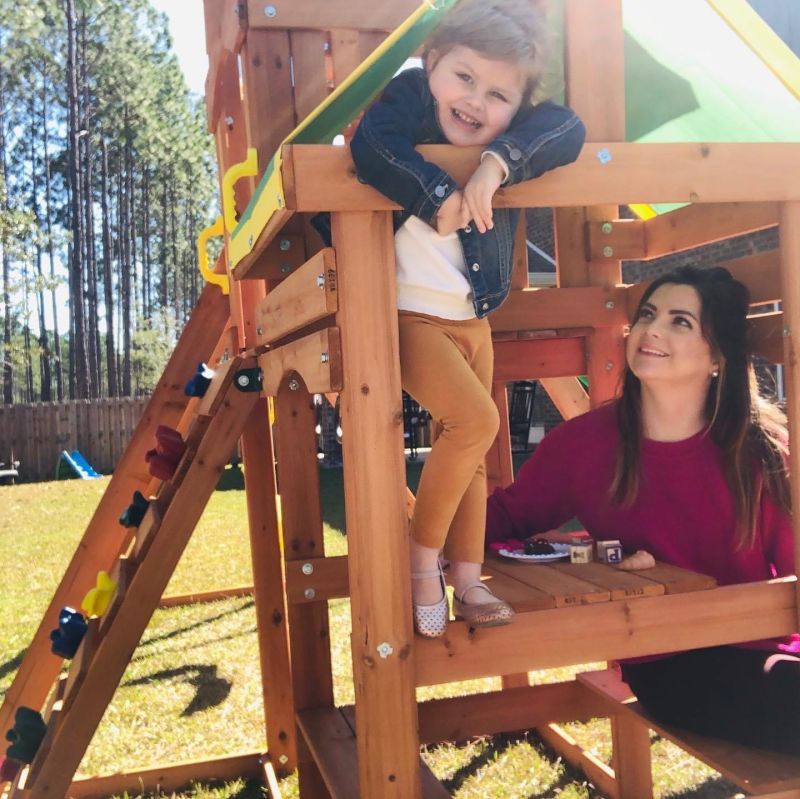 10 / 12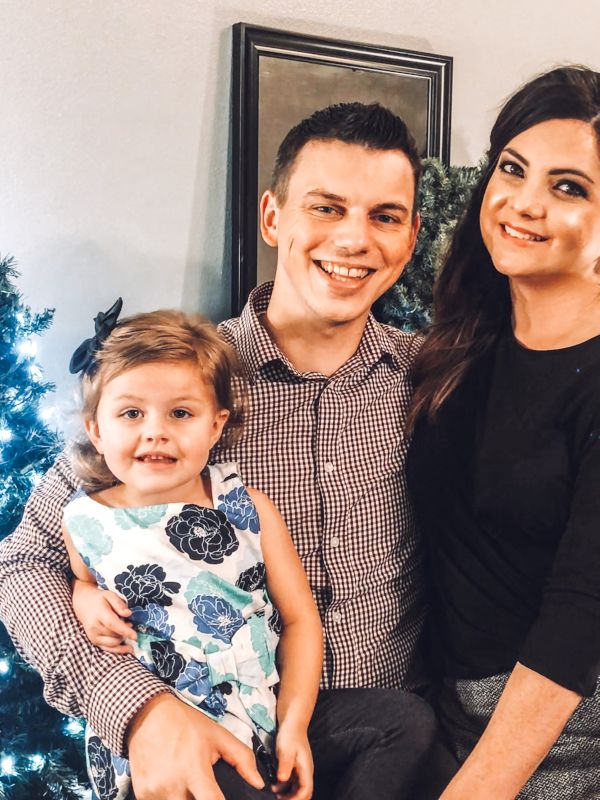 11 / 12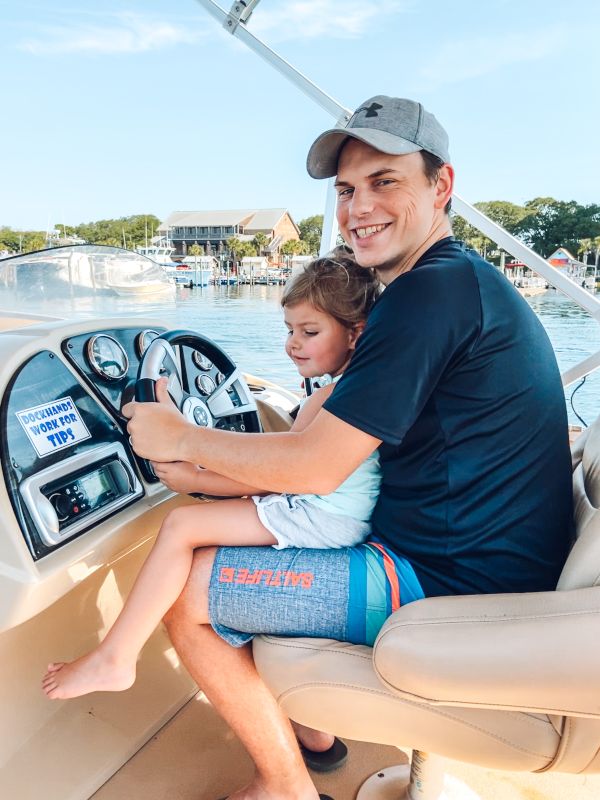 12 / 12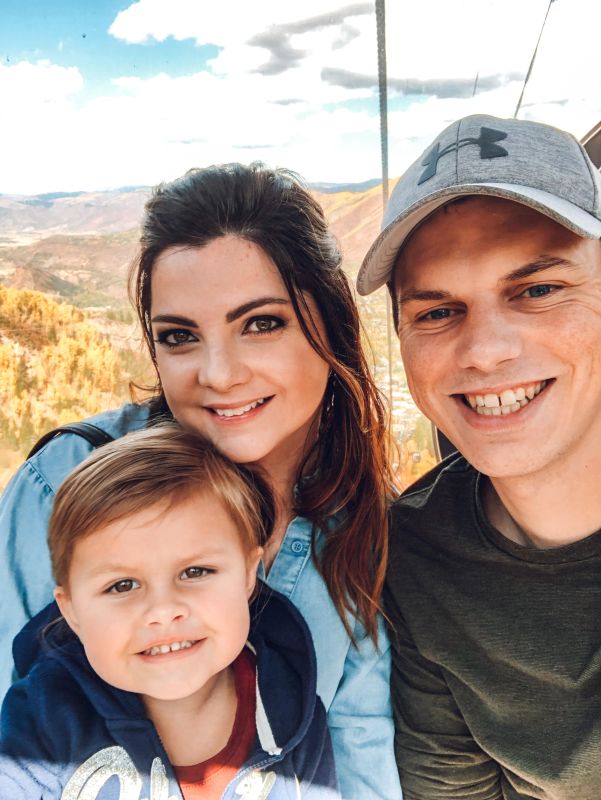 ❮
❯
Our House and Neighborhood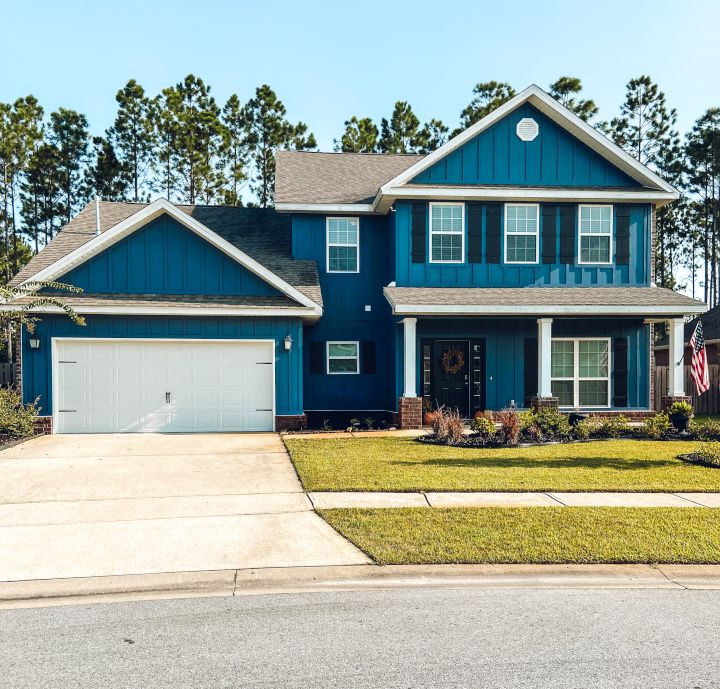 Living in Florida certainly has its advantages. We usually have warmer temperatures throughout the whole year, which makes going to the pool and trips to the beach year-round activities. We have access to some of the world's most beautiful beaches so a lot of our activities are centered around the water, which is why on the weekends we can usually be found doing something outside. We love to fish, kayak and swim as early as March and as late as November.
Our neighborhood is in the heart of suburbia, but we're also in a semi-rural area so our neighborhood is a very close knit community. We have access to a ton of amenities, including trails, bike paths and even a fishing dock.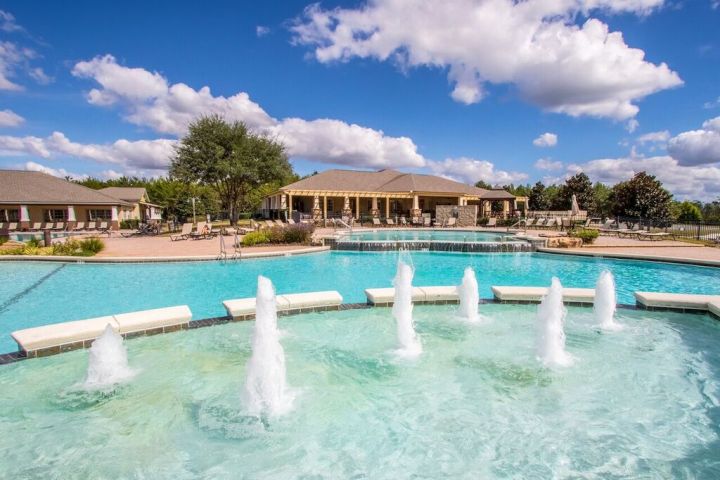 Our home is certainly a reflection of us. Brandy enjoys interior design so each room is tastefully decorated. As the old saying goes, the kitchen is the heart of the home and in our home it truly is. It's our favorite not only because we gather to cook and catch up there, but also because it's ideal for a game of tag.
Living in Florida, as a rite of passage of sorts, visiting Disney World often is a must! It is our favorite go-to weekend getaway and a trip we love to do several times throughout the year. Watching Charlotte enjoy new things each time we go is the highlight of our trip. The last time we went, we couldn't help but think about how much bringing another little one would be such fun. Sharing all of the excitement, the cliché matching outfits, the dozens of pictures, the rides and the sweet treats are just some of the things we'd love to share with another little one.
Our Extended Families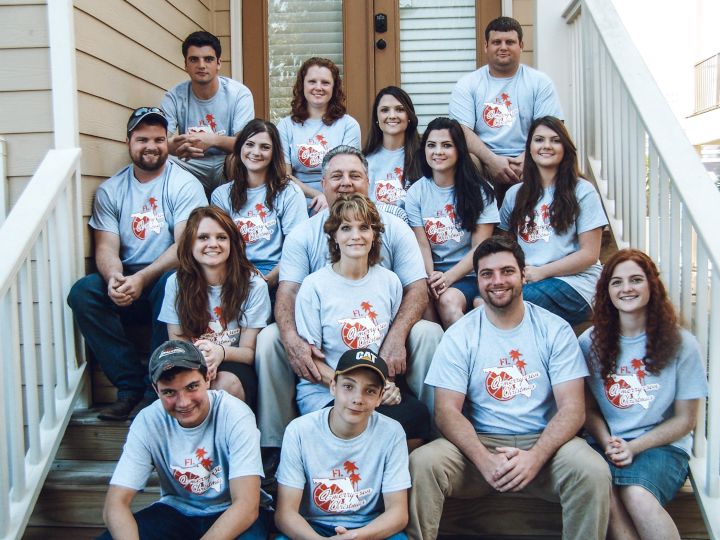 Spending time with our families is something we look forward to all throughout the year.
Brandy is from a large family of six sisters and six brothers. Most of Brandy's family lives in Georgia which allows us to make weekend trips very often. Getting everyone all together is no small feat, but incredibly fun when we make it happen. Grilling out and playing games around the kitchen table is typically what any gathering consists of. With all the uncles, aunts and cousins, we have to get creative with space but it's part of a large family's charm.
Ben has two sisters and a brother and his family is spread out over Texas, New Mexico and Alaska. His parents live in Alaska and we try to get up there as often as we can. In the summers there, we enjoy getting out on the boat and canoes for fishing. Cleaning, preparing and cooking the day's catch involves the whole family and it's one of our favorite things to do together.
Everyone on both sides are beyond excited to see our family grow again. They can't wait to add another little one to play games with, to read books with, to shop for and to teach new things to.
From Us to You
Adoption has always been on our mind and hearts as it is the only way we are able to grow our family. We have been married since 2012 after meeting in 2008. We are so excited to be able to embark on this road to adoption again. We have been praying for you and your baby for months and can't wait to meet you both. We are ecstatic about getting to welcome a new member to our family.
If you place with us, we want you to know that we consider you family, too. You'll never have to wonder what we're doing or how your child is faring, we'll bring you along every step of the way through pictures, videos and texts. We made that commitment to Charlotte's sweet birth mom and we will do the same with you. We plan on sharing many pictures and letters with you as often as we can. We have done this consistently with Charlotte's birth family and have had several visits as well with the birth family. We know that this decision isn't easy, but we want to ease your mind in any way possible.
Both sides of our family are beyond excited to meet and welcome another grandchild and a niece or nephew. Both sets of grandparents look forward to spending a great deal of time fishing, swimming, playing hide-and-seek, reading bedtime stories and much, much more with your child. We do our best to visit them as often as we can and they come down quite a bit too. Family is such an important component to who we are today because of how we were raised. We want to have that strong family bond we both grew up with. Your child will never be short on love and support from either sides of our family.
Welcoming your baby into our home would be an enormous honor and something we don't take lightly. We regularly attend church and our hope is that we can raise them to love God as we do. Your child will be God's special gift to us and we want them to know how special they are not only because we love them, but also because you specifically chose us to be their parents. As a result, we plan to tell your child early on that they are adopted and that they are our special gift. Because they are such a special gift, we will raise them to never be ashamed of their adoption, but to know that our family would not be complete without them. They'll always know their story and how unique and wonderful it is that you chose us.
Thank you again for spending time to learn more about us. We will continue to pray for you and your baby as you continue on this journey. We probably will never fully understand exactly what your feeling, but know that we consider you incredibly brave and we pray you find peace with whatever decision you make.
Best Regards,
Ben & Brandy
Favorites
Candy Bar
White Chocolate Reeses
Snickers
Childhood Memory
Swimming in the pool with my siblings
Classic Movie
Bob Hope and Bing Crosby Road Movies
White Christmas
Day of Week
Saturday
Definitely Friday
Dessert
Apple Pie
Chocolate anything
Dream Vacation
In the mountains somewhere
Family Activity
Golfing and traveling
Traveling
Food
Steak and Lobster
Fried Chicken
Holiday
Christmas
Thanksgiving
Holiday Song
Im Dreaming of a White Christmas
Holiday Tradition
Shopping for the prettiest wrapping paper
Ice Cream
Strawberry
Chocolate
Leisure Activity
Watching tv
Memory with Spouse
Boston Vacation
Trip to Aspen
Movie Munchie
Popcorn
Chocolate of course
Movie Type
Action
Action and Adventure
Olympic Event
Swimming
Gymnastics and Figure Skating
Quality about my Spouse
Her heart
His saintly patience
Restaurant
Steakhouse
Anywhere Mexican is served
Subject in School
History
Biology
Thing to Cook
Spaghetti
Fajitas
Tradition
Thanksgiving Shopping
TV Show
Psych
Psych, Downton Abbey, NCIS
TV Show Character
Monk
Mary Crawley from Downton Abbey
Vacation Spot
Disney World
Mountains
Get in Touch
Provide more information, so American Adoptions can connect you with this family.
---