1-800-ADOPTION
Thank you for viewing our profile
If you would like to learn more about us, please call 1-800-ADOPTION (2367846), fill out the form at the bottom of our on-line profile page, or email us at bp_information@americanadoptions.com.
To revisit our on-line profile page and view our profile video at American Adoptions, simply use your mobile phone to scan the QR code on the right. We are looking forward to hearing from you!
Bob & Maggie
We want to say that we are thankful you are reading our profile. We honor and respect the decision you have made for yourself and for your child. Even though we do not know you yet, we pray for you and think about you constantly. Our family would love to bring a little one in to our lives of beautiful chaos and endless love. To us family isn't an important thing it is everything.
About Us
Job
Public Safety
Crime Scene Supervisor
Education
Bachelor's Degree in Communications
Master's Degree in Chemistry
Children
Katherine , Logan
Relationship
Legally Married
Why We Chose Adoption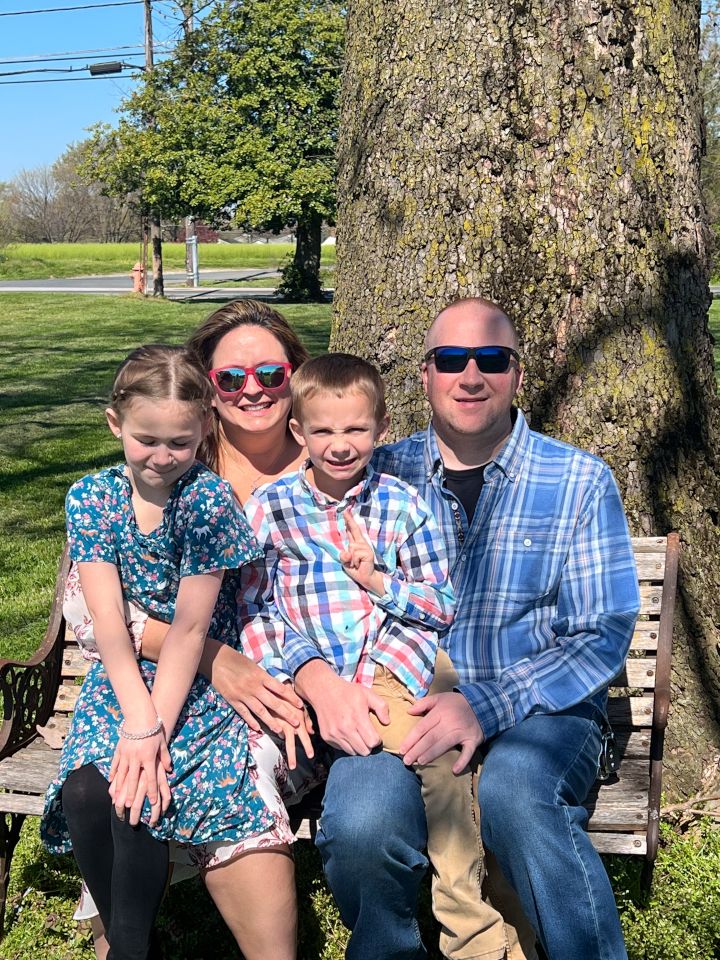 We have loved being a family of four for many years but feel that our family is not complete. After several difficult pregnancies, we decided to not continue our family this way. We had talked about adoption for a long time prior to having children and felt that this was the way to complete our family. We feel that it is our way to show love to and share our lives with another child.
We are excited to welcome a new life, to care for, to love, to watch that life grow and see who she or he will be. Our children are aware of this journey we are taking and are excited to love a baby brother or sister. Our (very large) extended family cannot wait to meet and learn who this new life is, to love who they are. Our church has been praying for you, your child, our family and what the future holds for all of us. Bob and I cannot wait to see what the future holds for us on our adoption journey.
Our Favorite Vacation Spot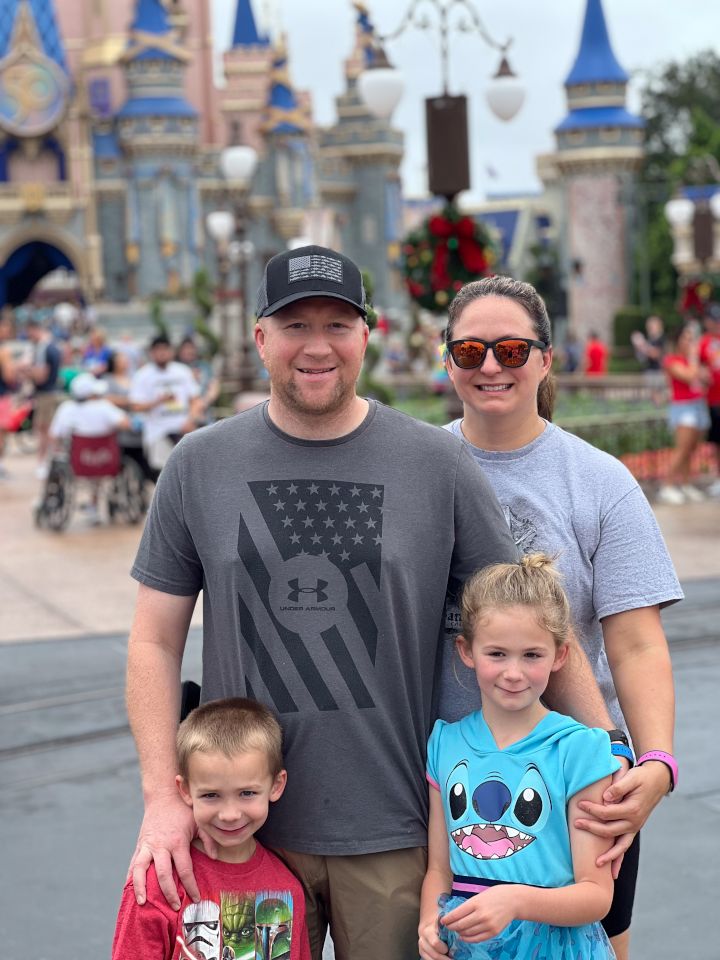 Our family loves to travel and our favorite vacation spot is Walt Disney World! We actually got married and honeymooned there. We continued to go back year after year and will continue to do so as long as we are able.
Both of our children went as infants and then as they grew up, so we are accustomed to bringing small children with us and love every minute of it! Our favorite park for the kids is Magic Kingdom because there is so much to do for all age groups and each kid prefers different rides so everyone is happy. We cannot agree on our favorite park because our tastes are different. Bob loves Epcot because of the Frozen ride, Test Track, and the variety of food. Maggie much prefers Hollywood Studios because she loves to ride Tower of Terror and Rocking rollercoaster, in addition to watching the Villain show and Indiana Jones.
We tend not to stay at the same hotel every time we go because the experience of the different hotels helps to make our trip spectacular. Some of our favorites are Fort Wilderness, Old Key West and Beach Club, with our go to being Boardwalk. Boardwalk has a special place in our hearts because we were married there plus the proximity to Hollywood Studios and Epcot! We would love to bring another child to Disney with us!
Qualities We Love, Admire and Respect in Each Other
Maggie About Bob: Bob won my heart over the day he met my dad. My father had Parkinson's/Dementia and Bob walked right up to him, shook his hand and talked to him about everything they had in common. My father was unable to respond to Bob, but Bob did not care. He treated my hero with such kindness and respect even though others dismissed him very quickly because of his disease. That day I knew Bob was my forever. Bob is loyal, dedicated, strong, generous and secure. I have seen all of these qualities intensify over the last 19 years. He is my and our children's safe place, the person we go to for a hug or a comforting word, our rock in the storms that have come our way. He was always a wonderful man but as a father, his heart belongs to our children and the smile on their faces shows me they feel the same way.
Bob About Maggie: Maggie is selfless. She gives of herself to others more than any other person I know. She puts the kids and I far above her own needs. She loves the kids deeply and does the most important job a parent can do, puts her time and energy into their lives. Our kids never lack for attention and they know their mom is always there for them and that she loves them deeply. Even though she doubts herself at times, Maggie is both beautiful on both the outside and inside.
Photos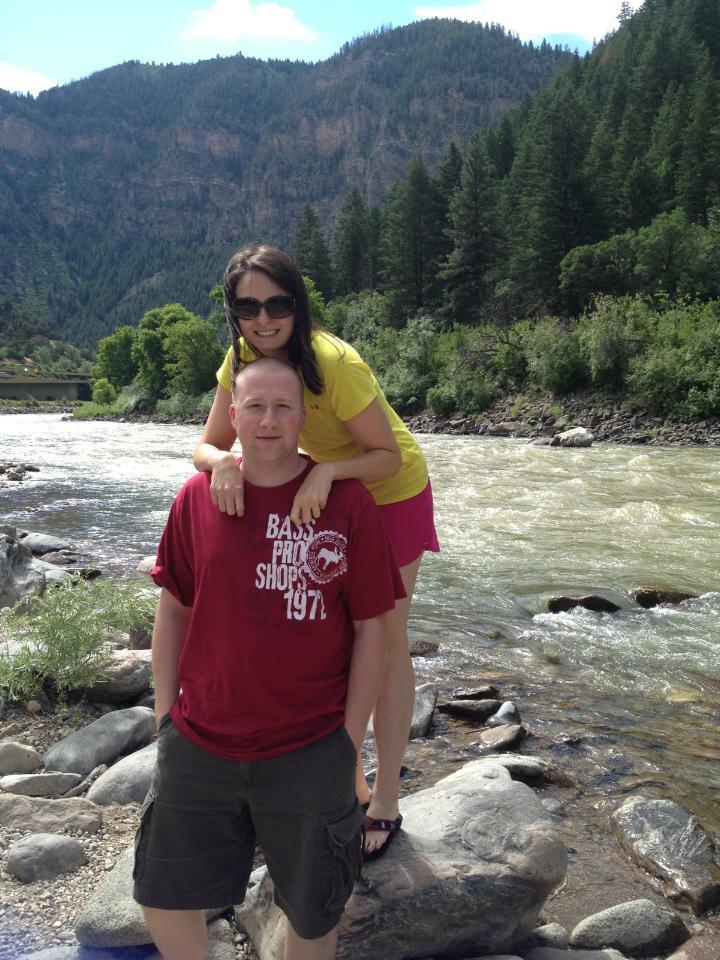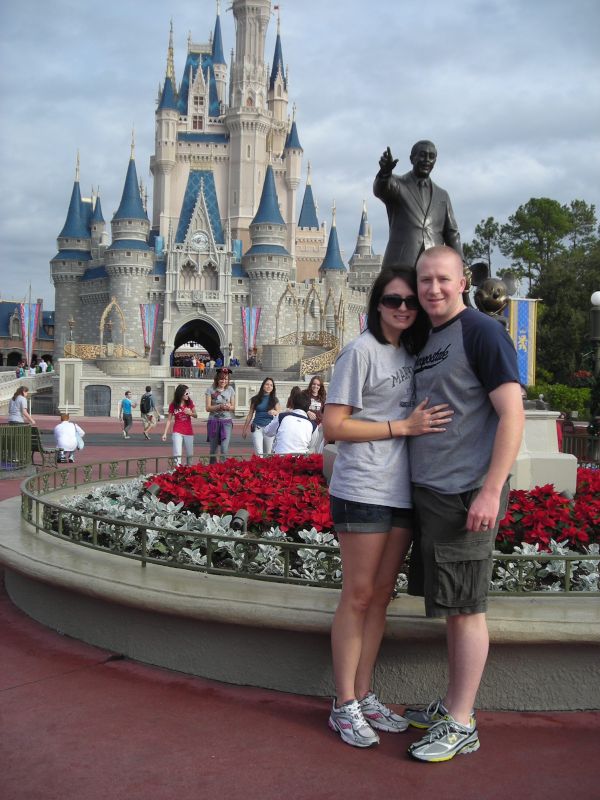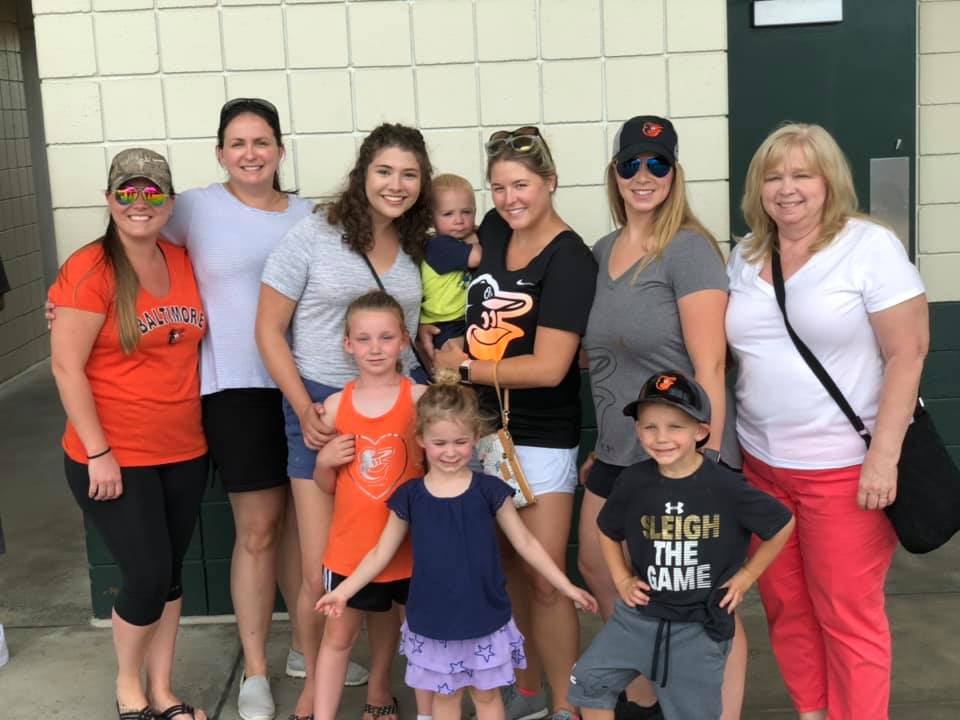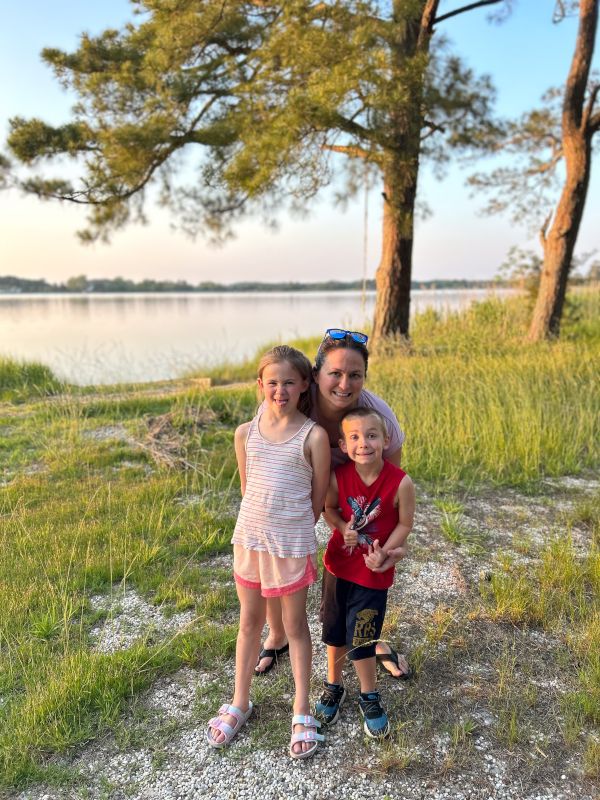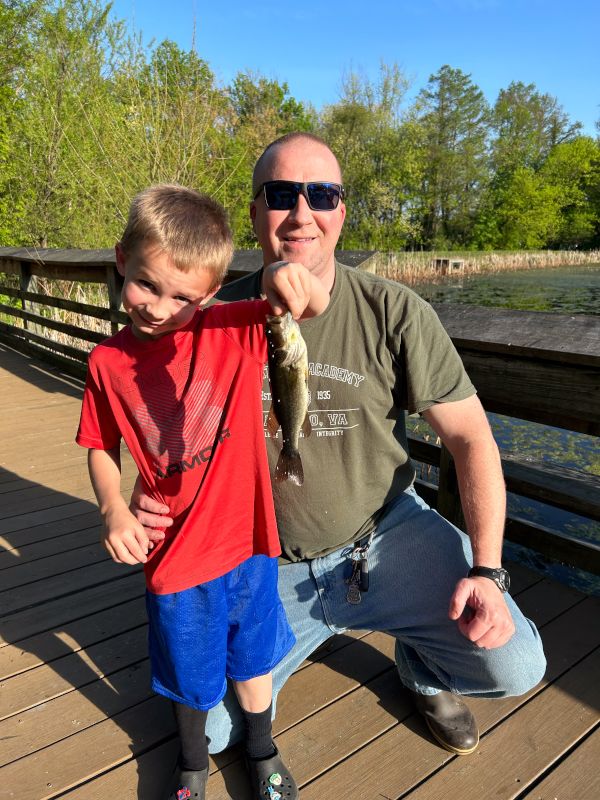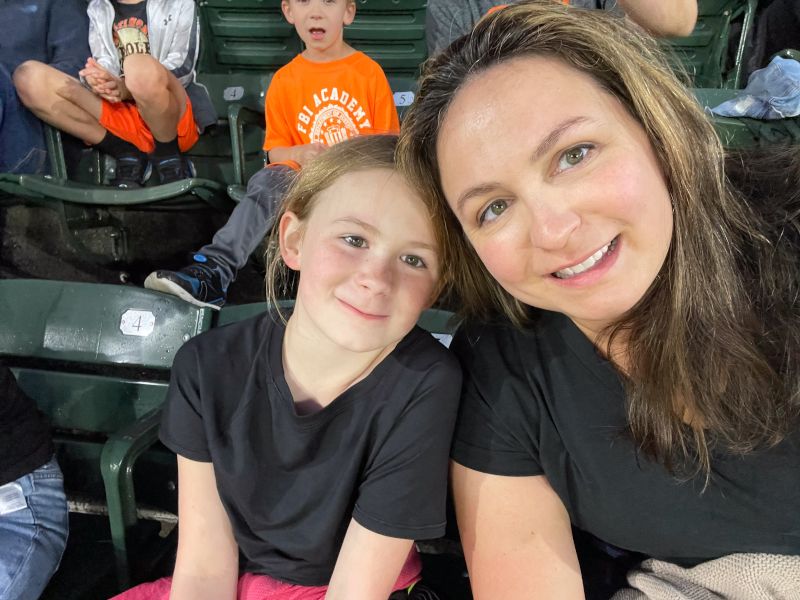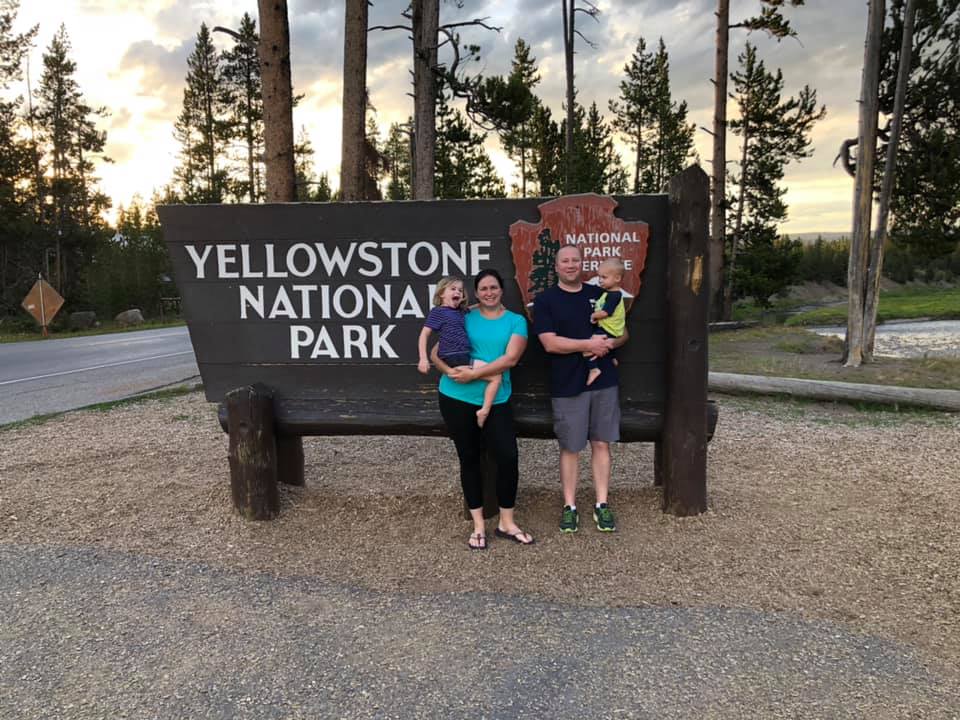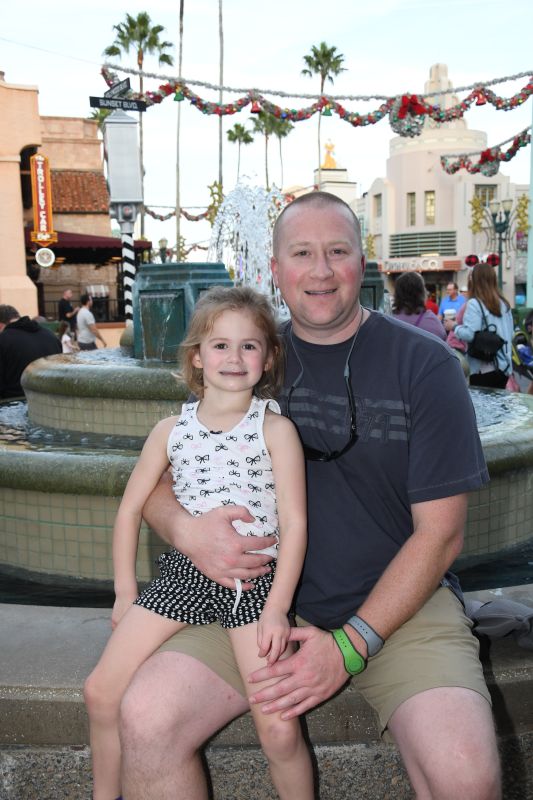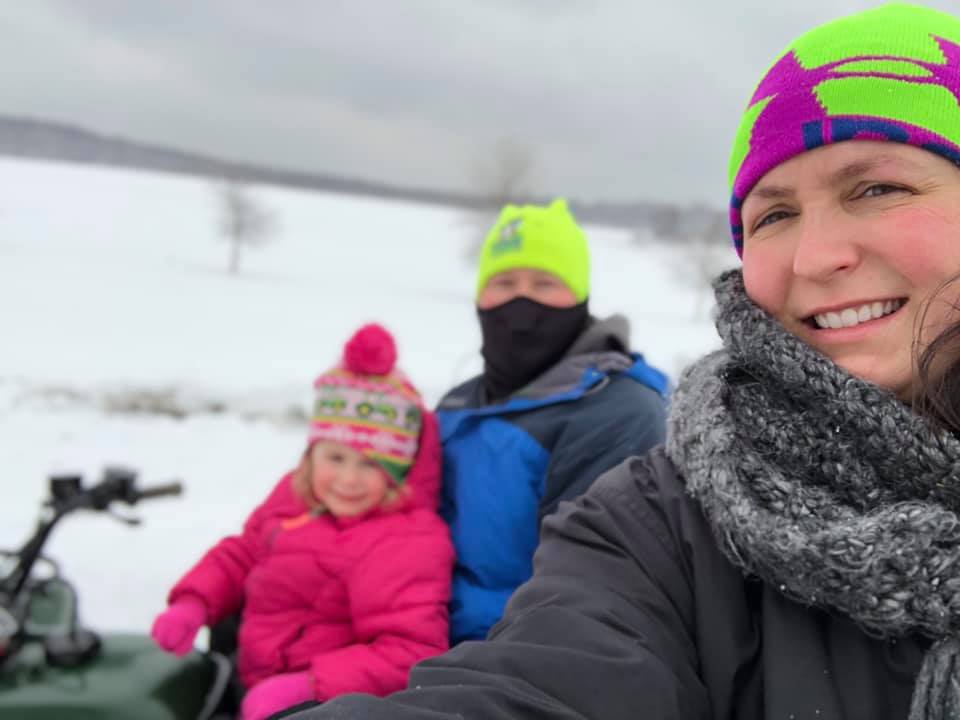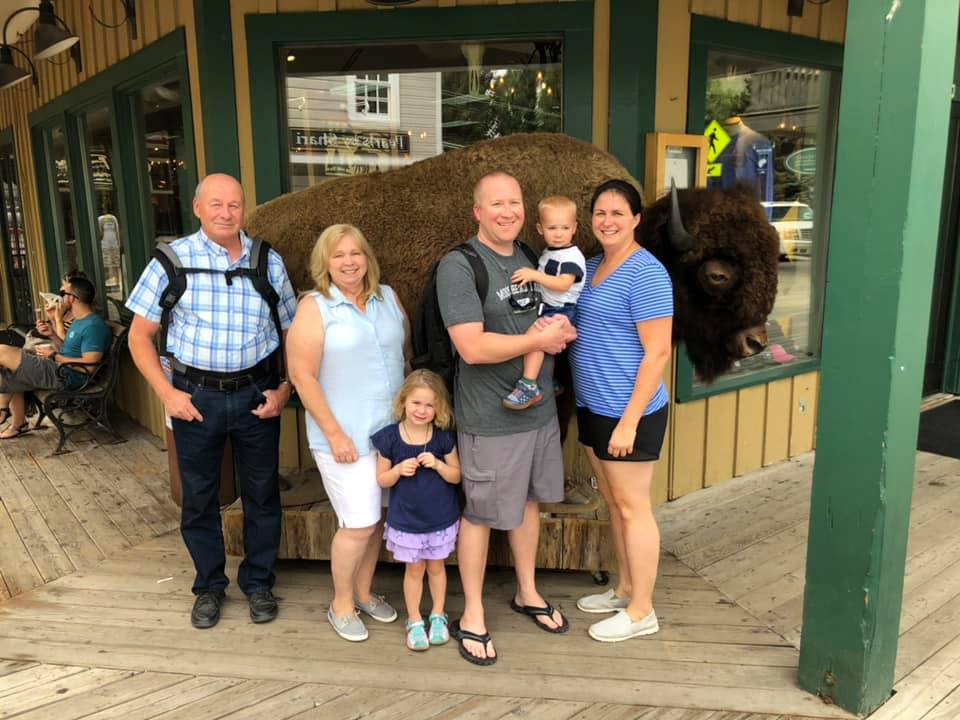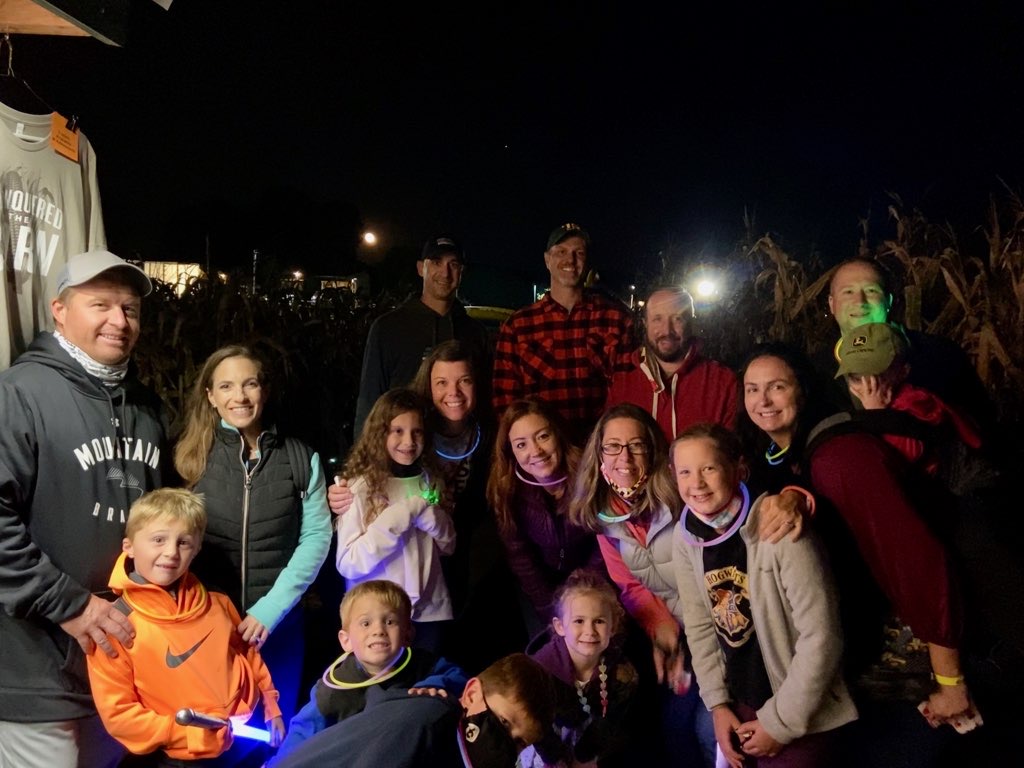 ×
1 / 12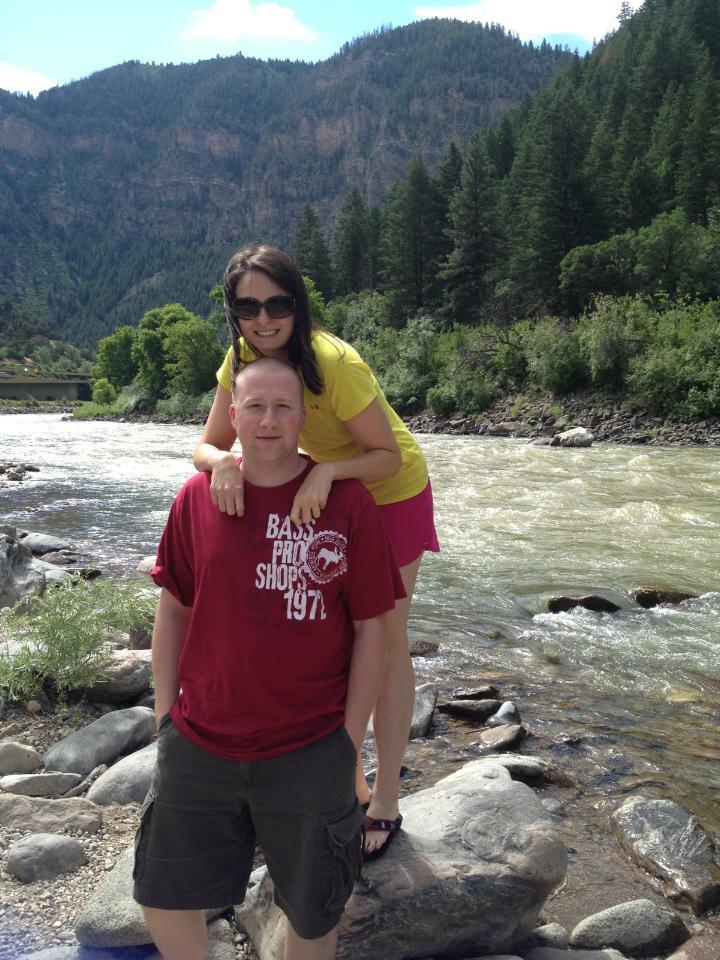 2 / 12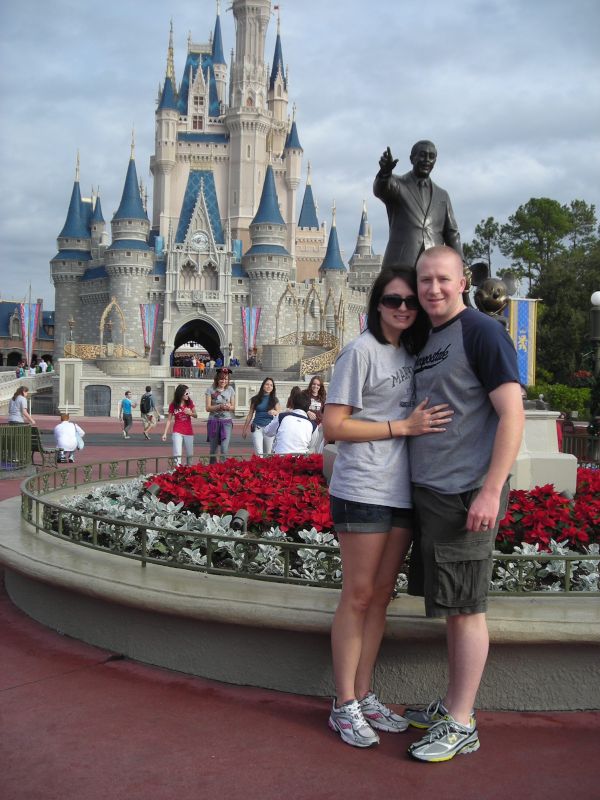 3 / 12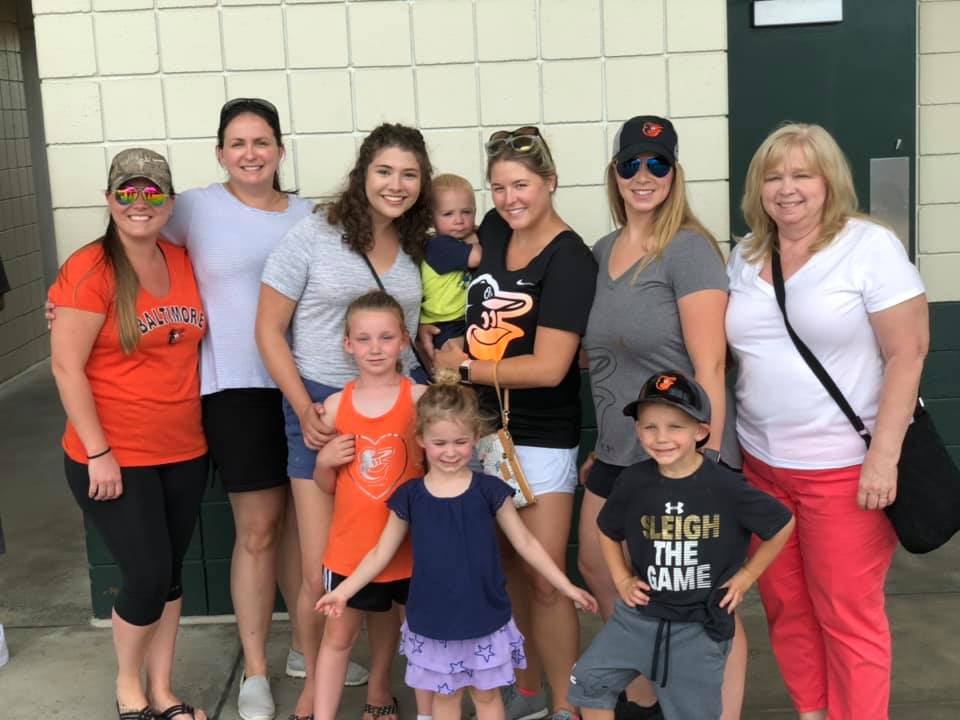 4 / 12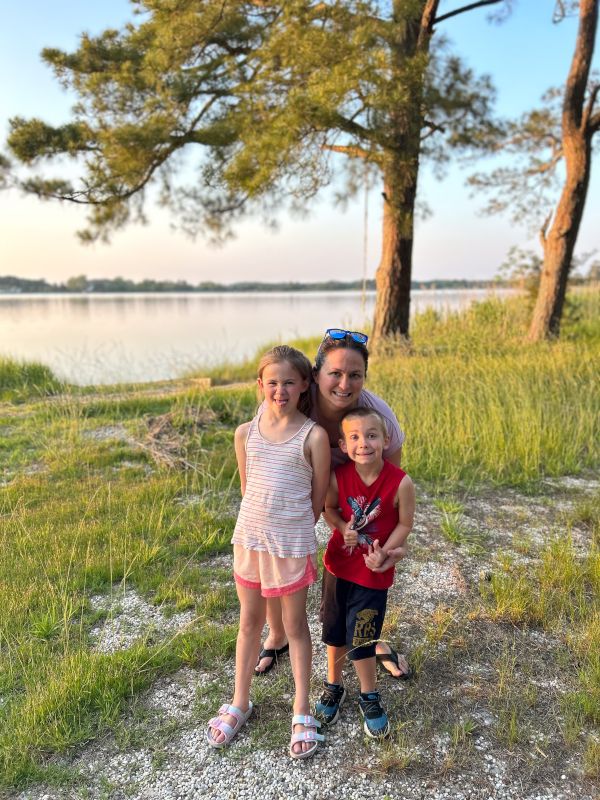 5 / 12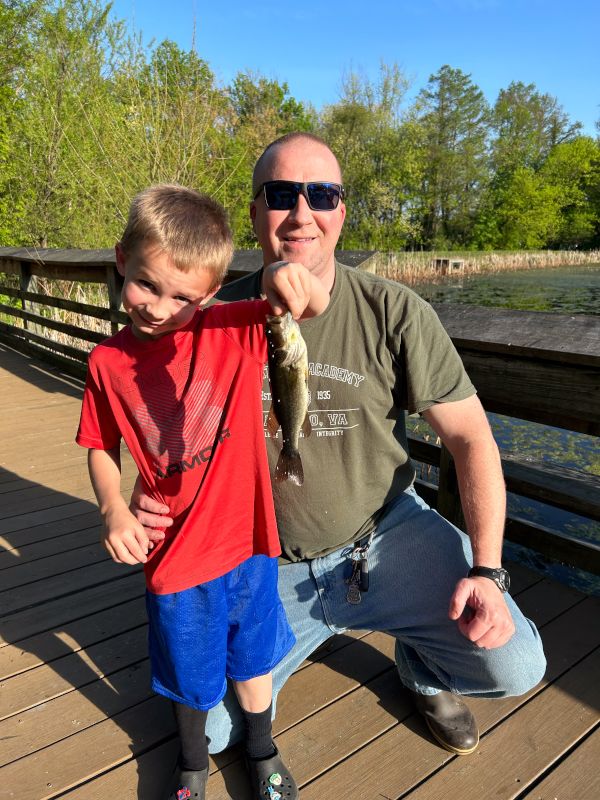 6 / 12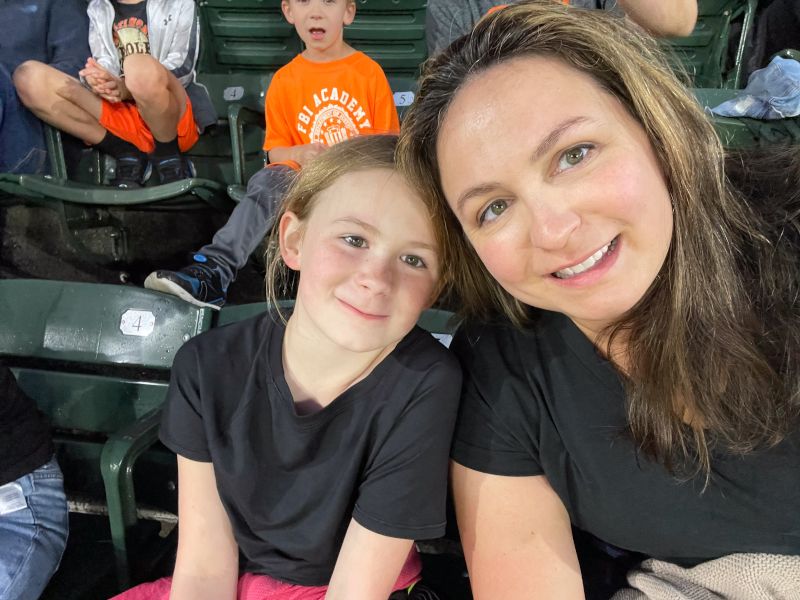 7 / 12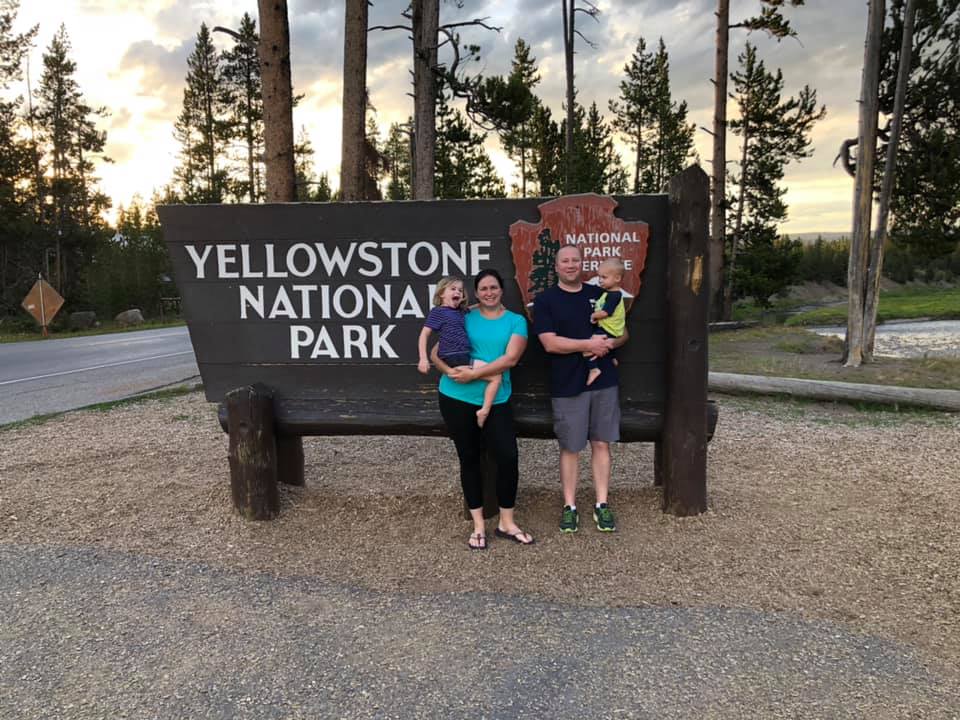 8 / 12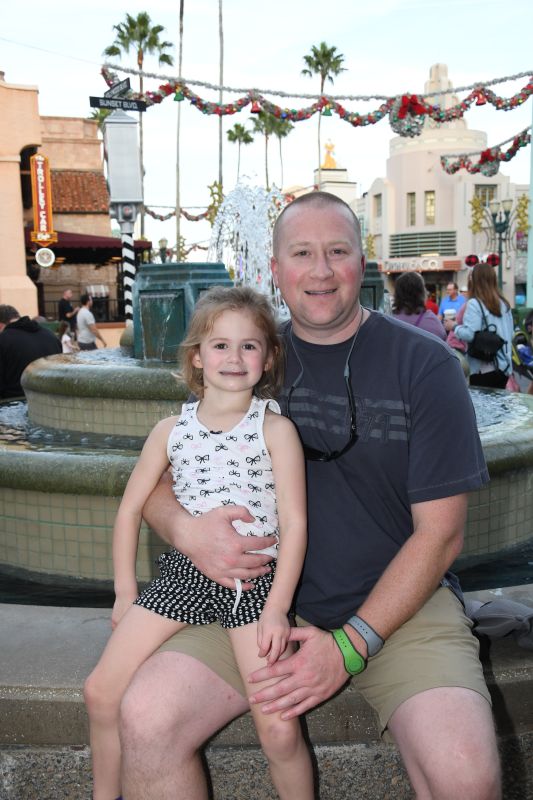 9 / 12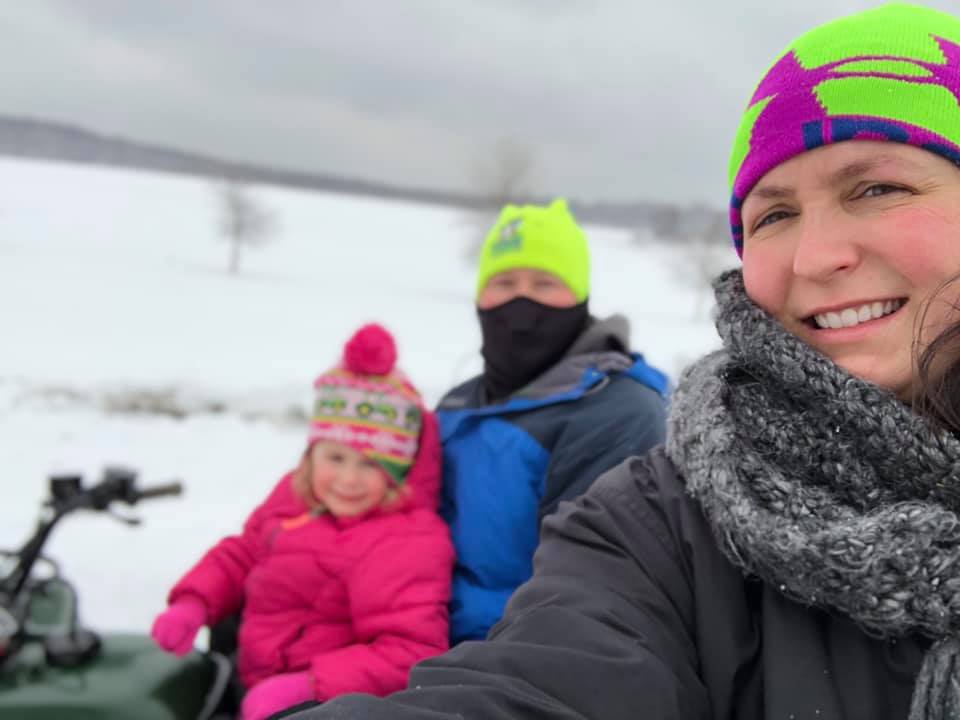 10 / 12
11 / 12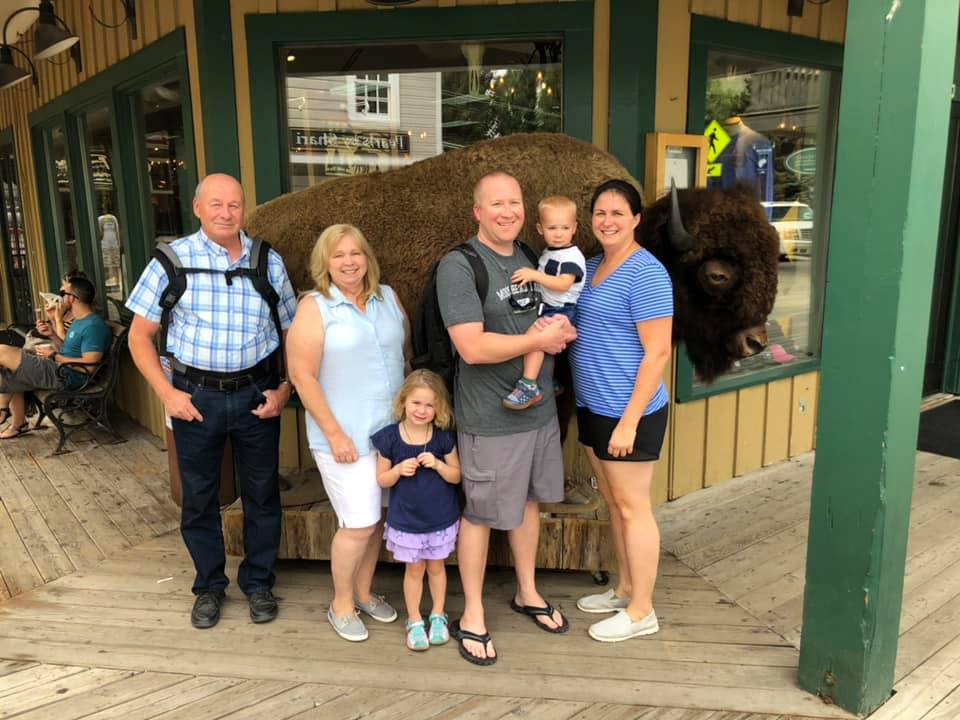 12 / 12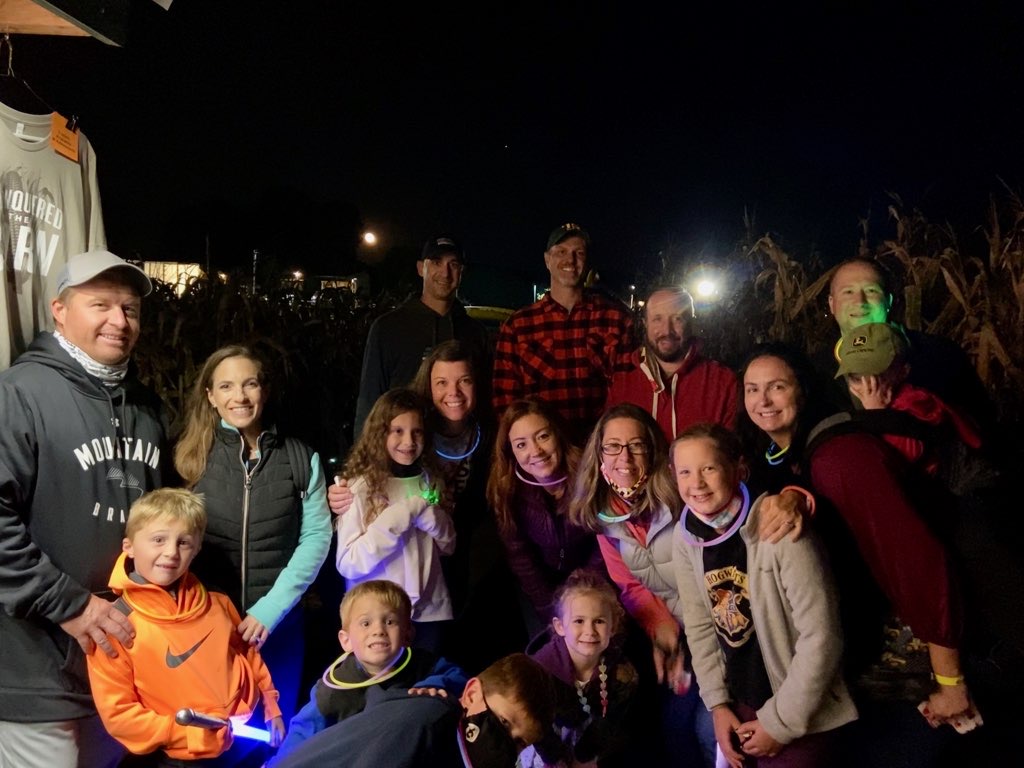 ❮
❯
Our House and Neighborhood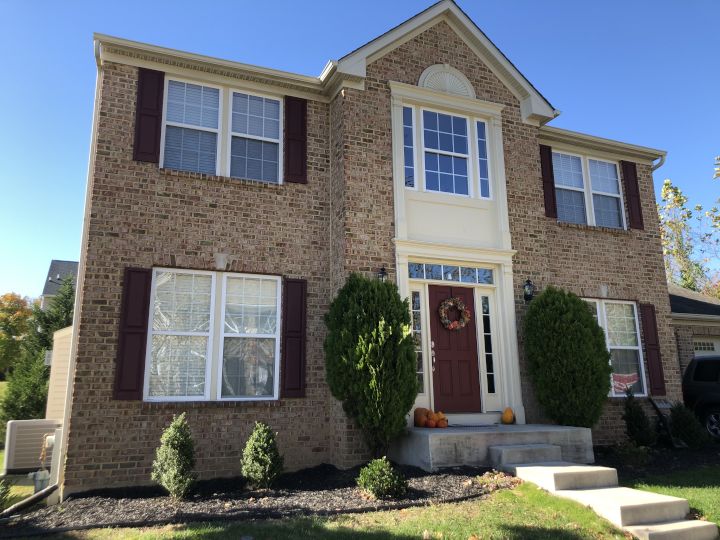 We live in the wonderful state of Maryland. We are an outdoorsy family and enjoy hunting, fishing, boating and going to parks for walks. We are very grateful for being so close to several parks with trails and playgrounds along with both of our separate families are close to the water and have acreage to explore.
Our community has about 25 families with a TON of children of all ages from infants to high schoolers. We are very close with many of the families and are constantly social with them. It is a daily thing to see a whole group of kids ranging in ages running around in a large group. Our community does sparklers for holidays, food trucks in the summer, neighborhood trick or treating, and pool parties. We have a park with a playground and walking trails less than a mile from our home that we love to go to.
Our home is at the end of a cul-de-sac where there is very little car traffic which makes for a very safe environment for kids to play outside and ride bikes. We have a two story house with a basement. It has three bedrooms, three bathrooms, a large playroom/living room with an open kitchen and dining room. The basement has a separate bedroom, bathroom and living space for our family and friends when they come to visit which is quite often. Our home is great for a family with plenty of space for energetic children.
Our Extended Families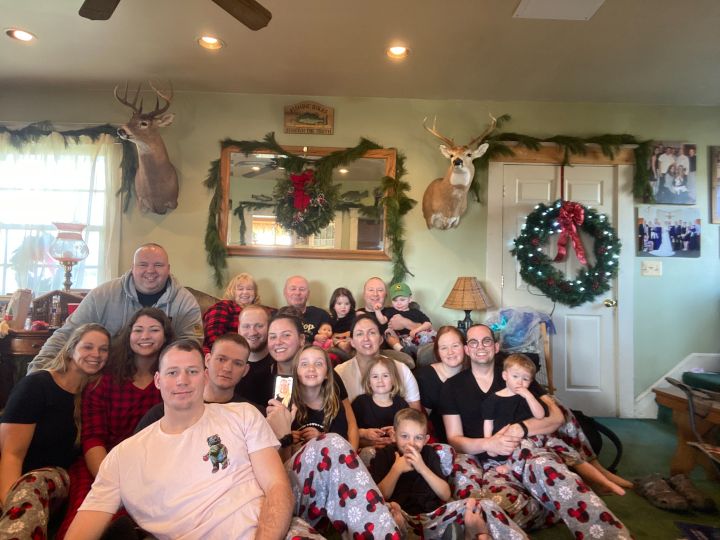 We have a large close knit family that mostly lives in state with us. Both of our families are excited about more children and fully embrace this adoption journey.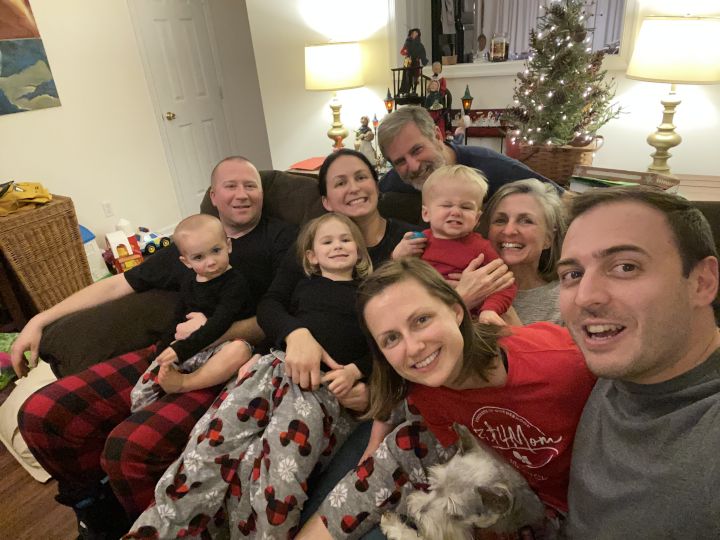 Bob's family is large with 24 people and counting! His parents are doting grandparents and have the philosophy of the more grandkids the better. Bob's 5 brothers and sisters love children and when we all get together it is an amazing testimony to the love of his parents and the blessing God he has given to them. Our favorite tradition is Christmas and opening presents. The whole family crams into a living room and for about 4 to 5 hours opens a single present one at a time. It is a long process involving several breaks for food and to remove trash but it has to be one of the funniest because someone always hands a gift out of order or the bag is not labeled so the gift giver has to go digging to find out what the present is and who it belongs to.
Maggie's family is smaller including her mom, stepfather, sister, brother-in-law and 3 cousins plus her grandparents. It may be a smaller group at only 8 but love is still very much present along with laughter and support. One of our favorite moments with Maggie's family is the kids playing outside in a kiddie pool with water toys and splashing all around. It was just a relaxing and joyful time.
From Us to You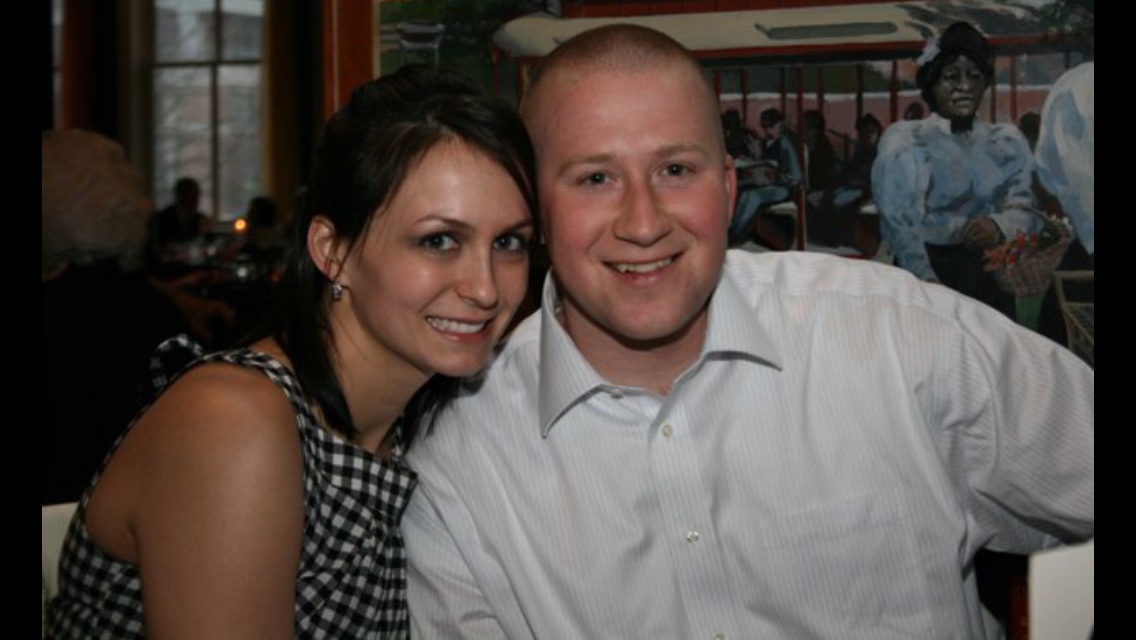 Thank you for looking at our profile and we hope that you will consider us as a part of your future for you and your child. We respect and honor the choice you are considering right now and we pray that you find the best match for your child even if it is not us. Since the day the idea of adoption was placed on our hearts, we have been thinking about you; wondering who you are, looking forward to getting to know you and praying for your journey of pregnancy and adoption.
We have been married for 13 years and were together for 6 year prior to that. We met when we were 16 and 19 and are currently 35 and 39. We have been through several hardships in our time together to include: two years of academy training, the death of Bob's grandfather, the death of Maggie's grandfather and father and difficult pregnancies for Maggie.
We share this information with you to let you know who we are and what we stand for in our lives and our relationships. We do not back down when times get hard, we persevere and push forward to achieve our goals for our family and for ourselves. Family and faith are what we stand on and use to motivate us through the rough times. We love intensely, we work hard to show our children that love because we know how difficult it was to have children.
If you choose us, your child will be entering a family who knows family does not mean blood or marriage but love and loyalty. We mentioned our faith earlier and we want to share a Bible verse with you: Esphesians 1:4-5 "For He choose us in Him before the creation of the world to be holy and blameless in His sight. In love he predestined us to be adopted as His sons through Jesus Christ, in accordance with His pleasure and will." Under this belief, God adopted us into His family through love and sacrifice. He has called us worthy and deserving of His inheritance equal to His own son Jesus Christ. He chose us to be His children before we were created, before we took our first breath. He loves us and sacrificed His own life so we could be brought into this family, this family that is based on love. A love that protects, trusts, hopes and perseveres.
We have been blessed with stability, a support system, means to provide, faith, and the ability to love. We will love your child, provide for him or her, create a life that you wished for your baby. We want to bring your child into our family and give him or her the same benefits and blessings we have been given by God.
We would be excited for you to share in this child's life moving forward, whether that be through letters, emails, phone calls and text messages. We want them to know who you are and to know your background because that is a big part of who they are as well as who they will be in the future.
We are praying for you, praying that you will find peace and comfort in your decision, praying for health in your pregnancy and labor and praying that you will find the right match for your child and for the family that you will be connected to forever through love.
Sincerely,
Bob & Maggie
Favorites
Actor
Denzel Washington
David Borenaz
Actress
Julia Roberts
Kate Beckinsale
Book
7 Habits of Highly Effective People
Christian mystery
Candy Bar
Snickers
Milky Way
Cartoon
Bugs Bunny
Kim Possible
Childhood Memory
Vacation with brothers and sisters
Spring days running around in the yard with my sister and the dog
Childhood Toy
Tractor
American Girl doll
Children's Book
Little House on the Prairie
Little House on the Praire
City
Denver
Colorado Springs
Classic Movie
Wizard of Oz
Remember the Titans
Dessert
Smith Island Cake
Apple pie with vanilla ice cream
Disney Movie
Frozen
Beauty and the Beast
Dream Car
Ford Pickup
Ford Truck
Dream Job
Attorney
Supervisor at my current job
Dream Vacation
Disney
Colorado
Family Activity
Vacations with Family
Disney vacations
Flower / Plant
Sunflower
Red Roses
Food
Pizza
Buffalo chicken wrap
Form of Exercise
Walking
Yoga
Hobby
Fishing with Kids
Sewing/Crocheting
Holiday
Christmas
Christmas
Holiday Song
Carol of the Bells
It is being to look alot like Christmas - Michael Buble
Holiday Tradition
Going to my parents for presents on Christmas morning
Decorating the tree
Ice Cream
Chocolate
Reese's ice cream
Junk Food
Snowball
Sea salt caramel chocolate
Leisure Activity
Sleeping
Reading
Memory with a Child
Seeing how happy they are when I come home
Friday movie nights with junk food and blankets on the couch
Memory with Spouse
Honeymoon in Disney
Seeing his face when he held our children for the first time
Movie
Home Alone
Heartbreak Ridge
Movie Munchie
Popcorn
Sour patch kids
Movie Quote
Just keep swimming.
You improvise. You adapt. You overcome - Clint Eastwood
Musical
Wicked
Sound of Music
Personal Hero
My old boss
My Father
Quality about my Spouse
Selfless
Dedication
Quote
"The only thing necessary for the triumph of evil is for good men to do nothing." Edmund Burk
Hardships often prepare ordinary people for an extraordinary destiny. - CS Lewis
Restaurant
Texas Roadhouse
Chickfila
Sandwich
Rueben
Chickfila original sandwich with extra pickles
Scripture
Revelation 3:20
I will not cause pain without allowing something new to be born. Isaiah 66:9
Shopping Store
Dick's Sporting Goods
Target
Song
Praise the King - Hillsong
Tell your heart to beat again - Danny Gokey
Subject in School
History
Math
Thing to Cook
Anything in the microwave
Chili
Tradition
Christmas Morning
Morning cuddles with the kids
TV Show
Madam Secretary
Bones
Type of Music
Country
Country
Vacation Spot
Disney
Disney
Get in Touch
Provide more information, so American Adoptions can connect you with this family.
---