1-800-ADOPTION
Thank you for viewing our profile
If you would like to learn more about us, please call 1-800-ADOPTION (2367846), fill out the form at the bottom of our on-line profile page, or email us at bp_information@americanadoptions.com.
To revisit our on-line profile page and view our profile video at American Adoptions, simply use your mobile phone to scan the QR code on the right. We are looking forward to hearing from you!
Tim & Kristina
We are grateful that you are considering us as adoptive parents for your baby. Being parents is the most important thing in the world to us. We have so much respect for the brave and loving choice you are making. Our family is ready to grow and we are honored that you might become part of this journey with us.
About Us
Job
Senior Manager
Future Stay-at-Home Mom
Education
Some College
Some College
Relationship
Legally Married
Adoption in Our Lives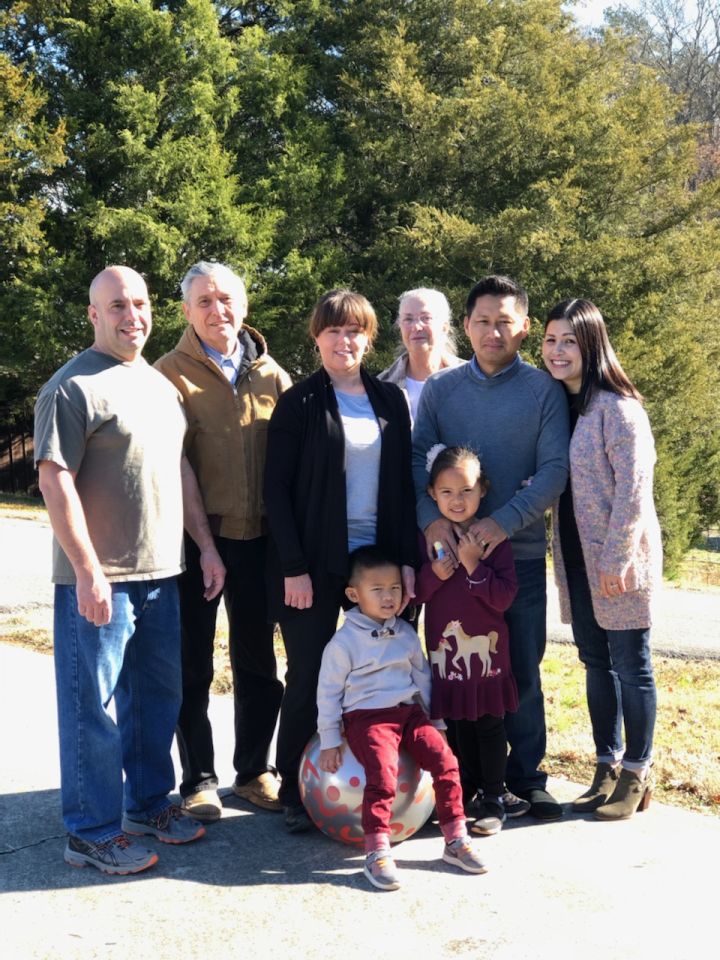 Kristina was adopted herself so adoption is something she knows first-hand. This gives us a unique advantage when it comes to answering any tough questions that may come up throughout our child's life. It was a wonderful experience to have a family that was able to give her a home and unconditional love and she knows she will be able to do the same for any child. She had the opportunity to have contact with some of her biological siblings growing up and when she got older she was able to be reconnected with her other siblings as well as her biological parents.
Additionally, we both grew up with foster children in our homes. Tim had a foster child in his home growing up and considers him his brother even though he was not legally adopted. They remain very close to this day. With these experiences, we are confident that we are well equipped to handle any adjustments anyone may be going through. Kristina understands how difficult it was for her biological parents to make the decision they made, but she also knows the fulfillment it gave to her adopted parents to be able to give her the life she had growing up. We both feel adoption is a very special gift and we are so excited to be on this journey to parenthood.
What it Means to be Parents
Being a parent would mean the world to us. It is a moment we have dreamed of all our lives. It means giving a child the best life and opportunities we can offer them. We know we will be great parents to any child and we are confident that this journey will be exciting and fulfilling with a tremendous amount of love given between us all. We can't wait to watch a child grow and become their special individual selves while sharing with them everything our parents passed along to us. We know raising a child you need patience, love and to be understanding and we feel that we have all those qualities.
We are so excited to do things together as a family like vacations, outdoor adventures and sporting events. We are an adventurous couple that like to go and try new things and it will be so much more fun to do them with a child in tow. Education is also important as we have taken multiple classes to further our education and we will instill this into our child. We would like to share the quality of trying new things and keeping and open and positive outlook in all that life has to offer. We know becoming a parent will be a very rewarding and wonderful experience and are thrilled to be on this journey.
Our Life Priorities
Our life priorities are always to be kind and loving to each other and others. Family for both of us is extremely important in the decisions we make in life. The memories we make with them are the things we treasure over everything else; we always put family first. Additionally, it is always our priority to make sure were are financially capable of providing for each other and to help out others if were are able to do so. We are both hard workers and give one hundred percent in everything we do. We always make the conscious decision in how we spend the time we have to stay healthy in mind and body. It is important for us to be able to give the security and stability for each other and those around us. We try to see the beauty in every day and do our best to not take life too serious. Laughter is important to us and we thoroughly enjoy having fun together.
Photos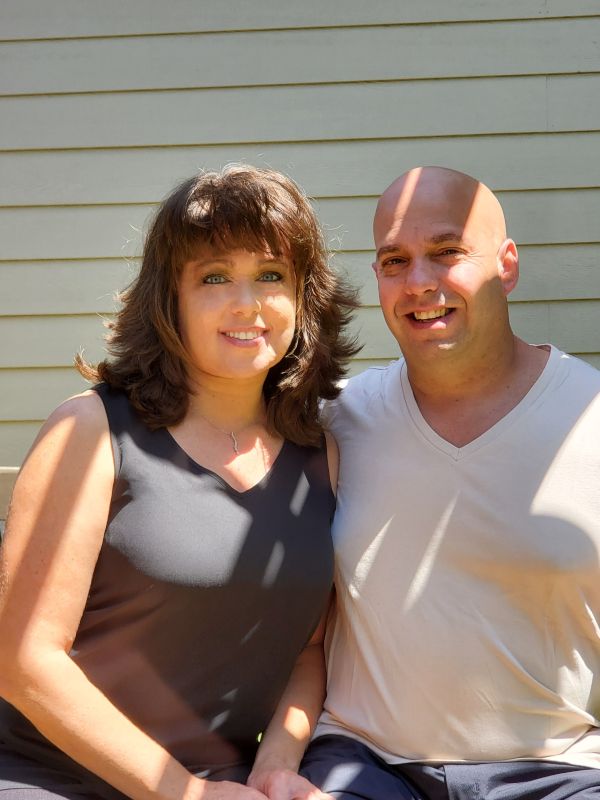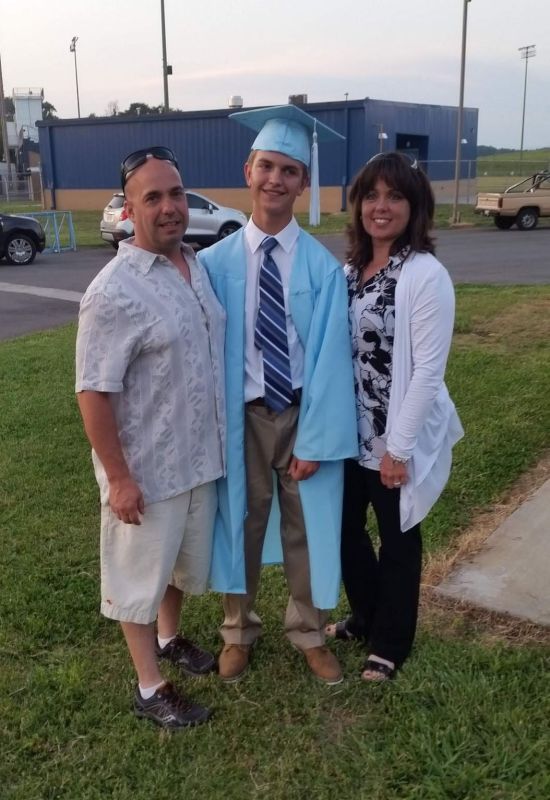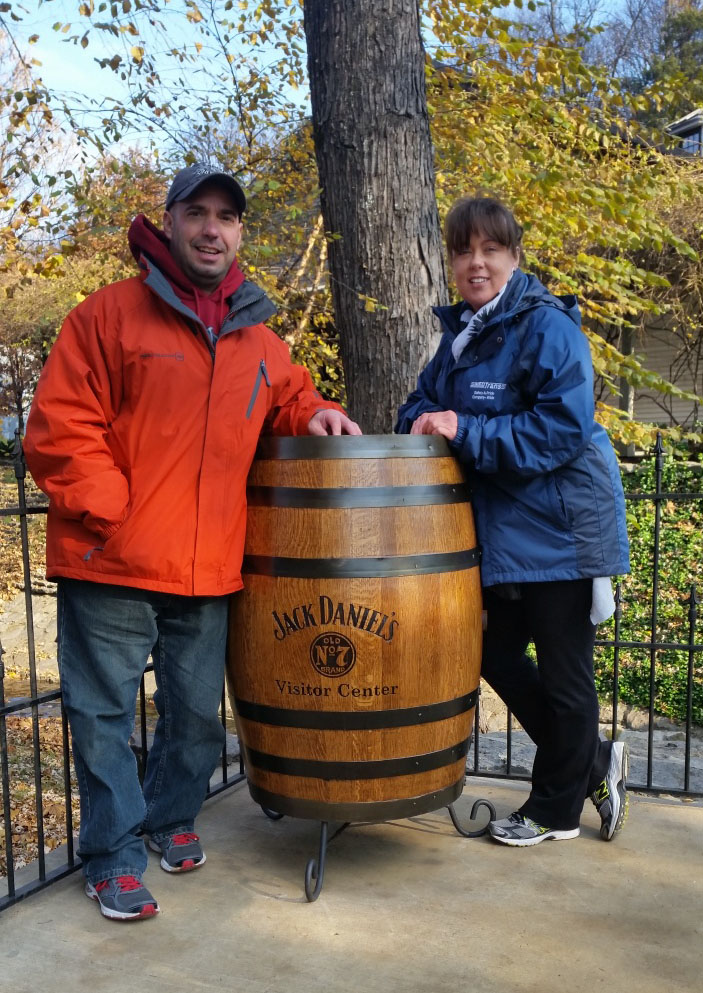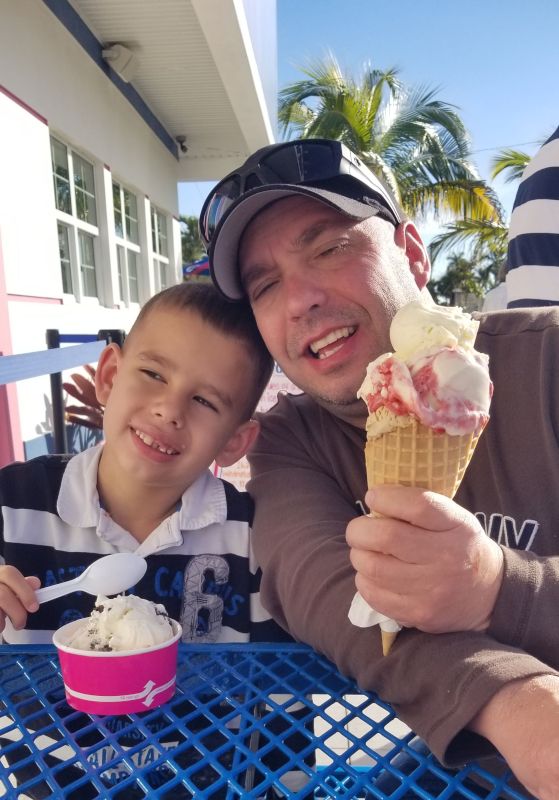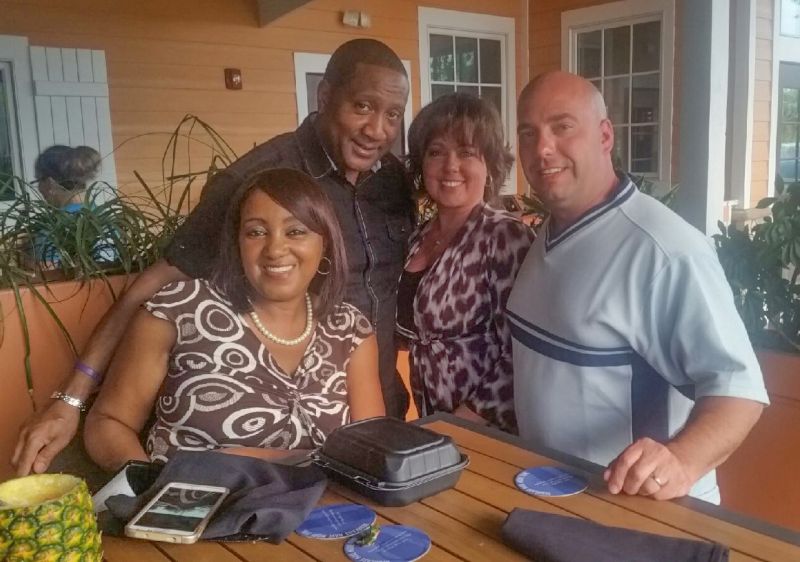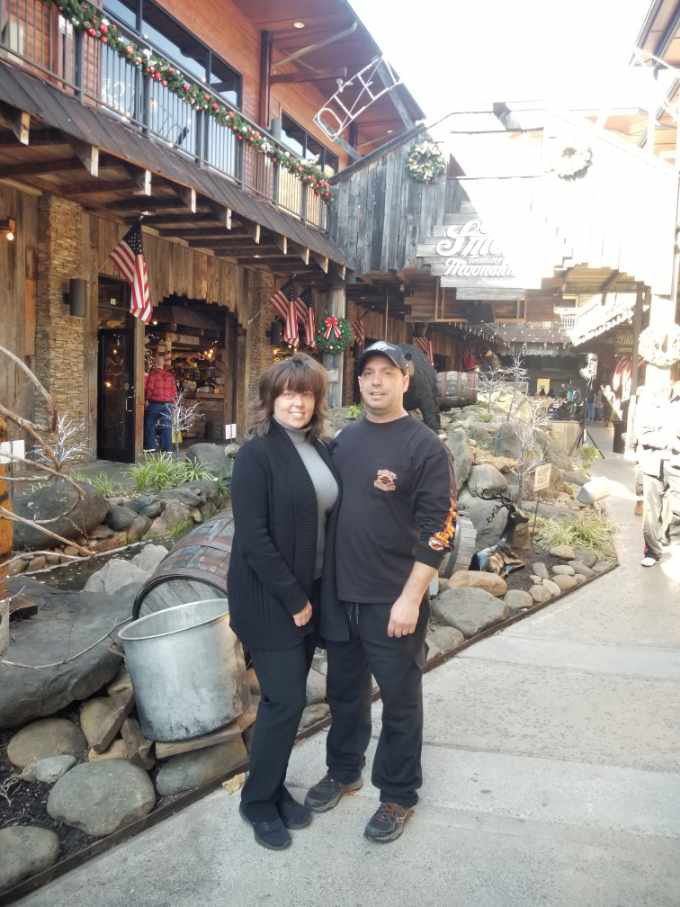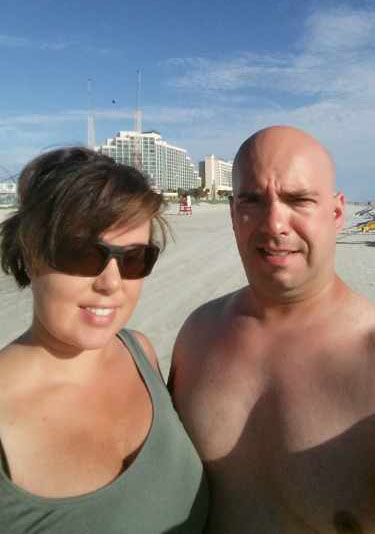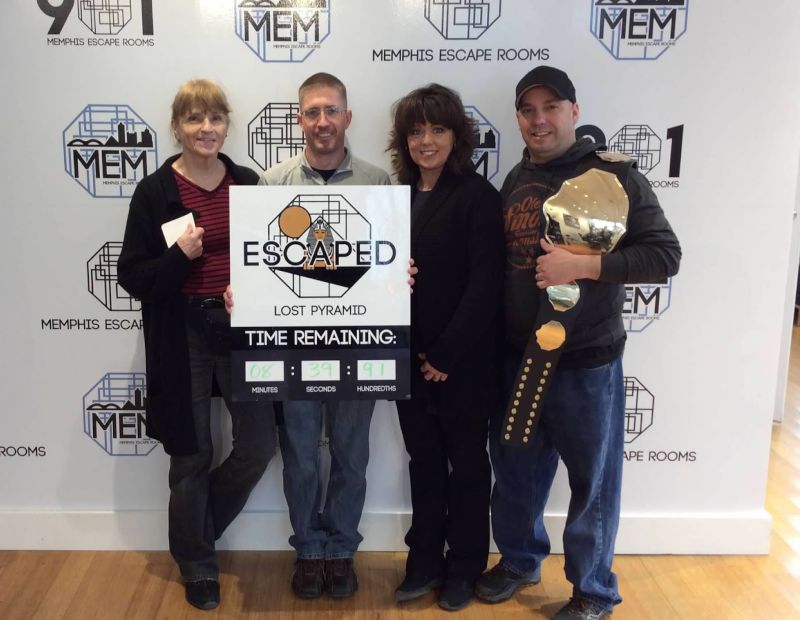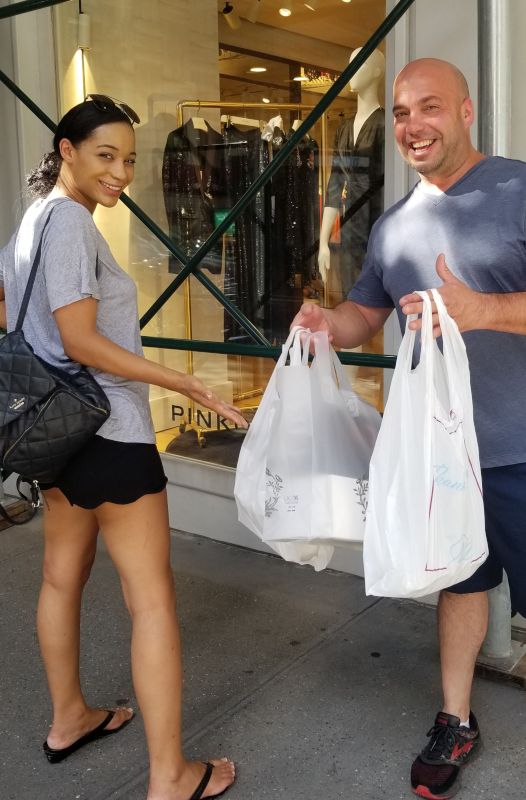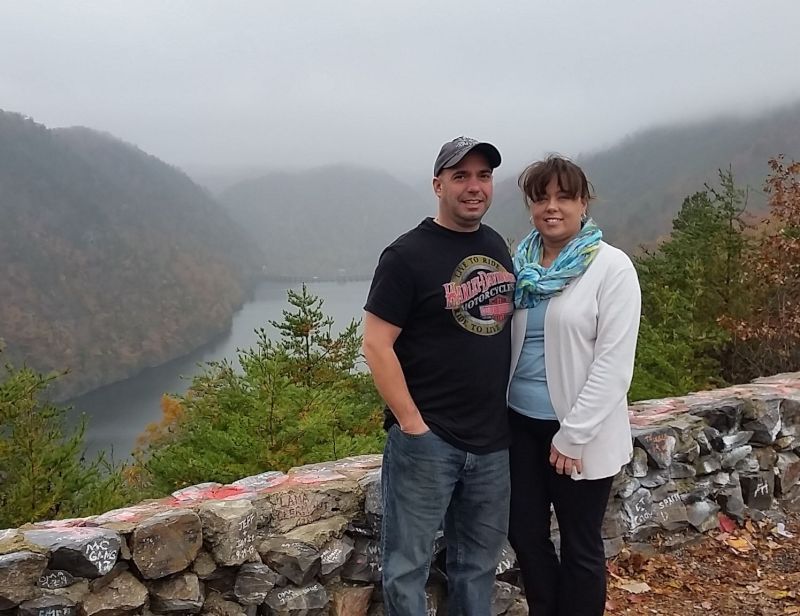 ×
1 / 12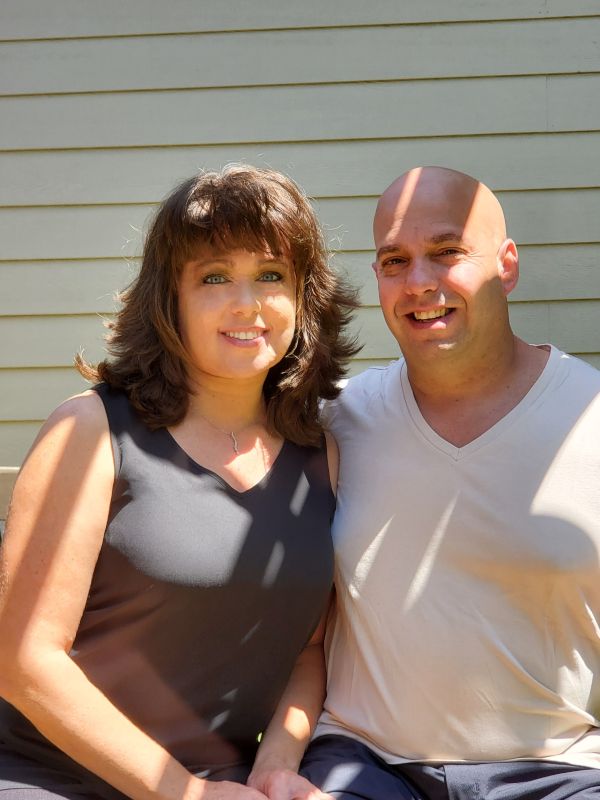 2 / 12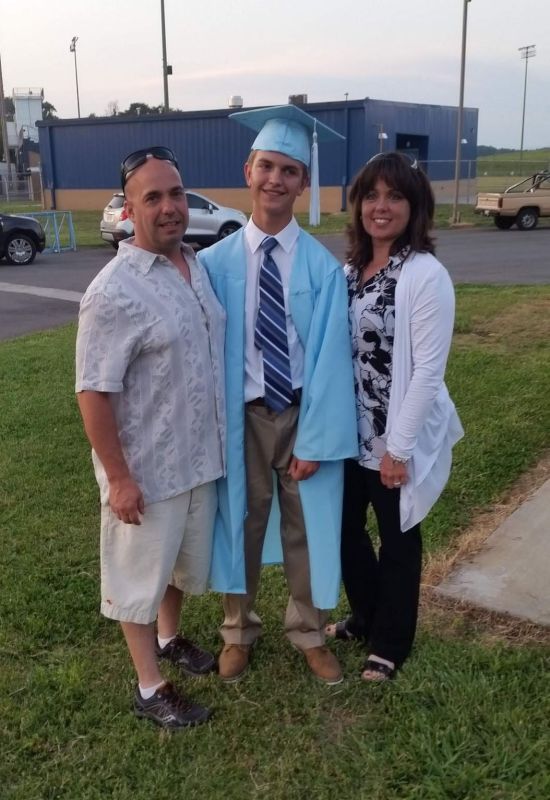 3 / 12
4 / 12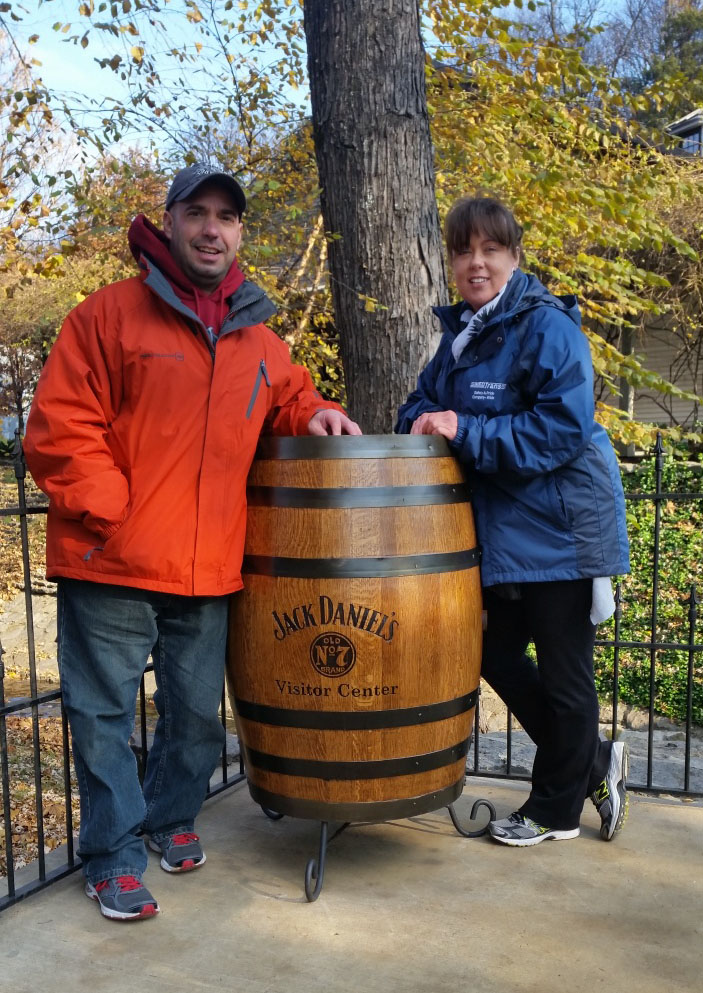 5 / 12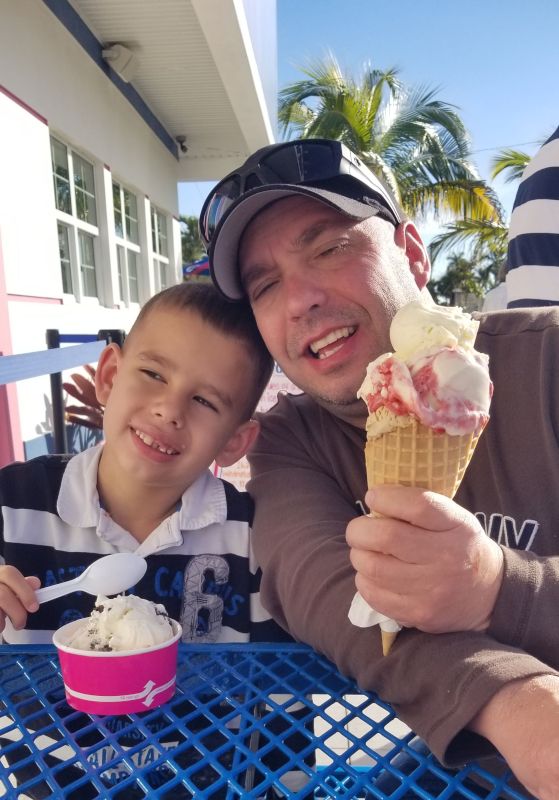 6 / 12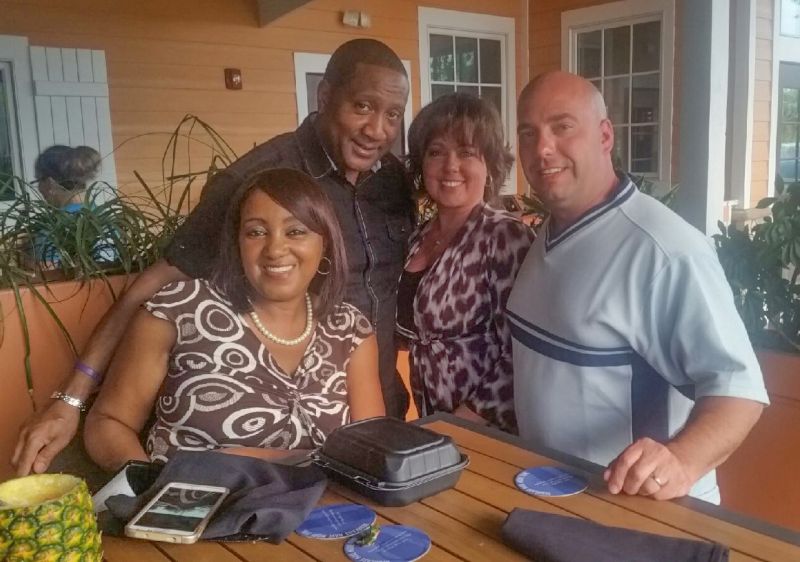 7 / 12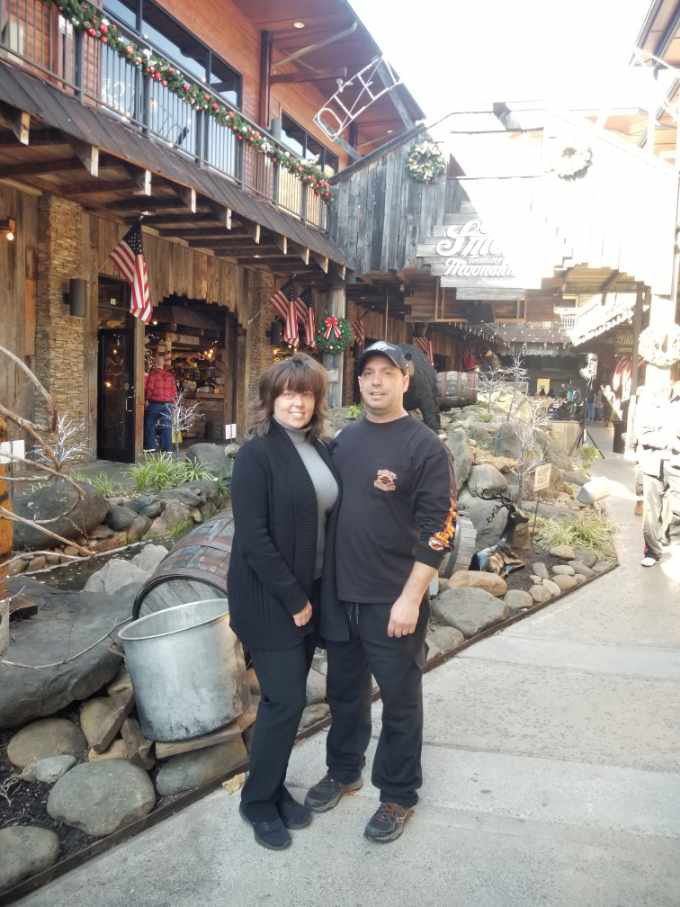 8 / 12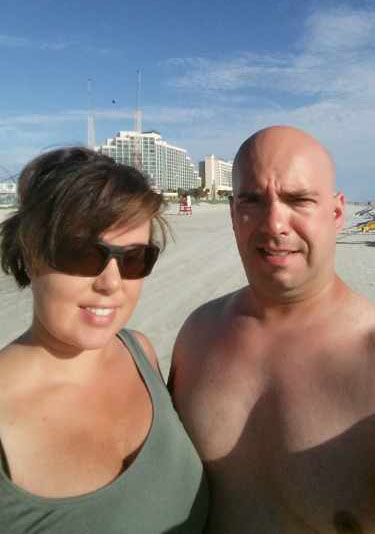 9 / 12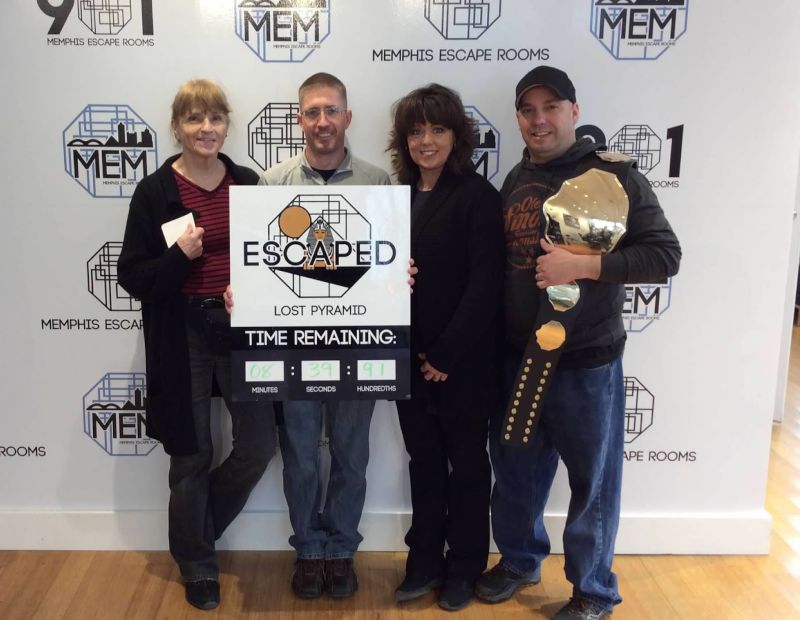 10 / 12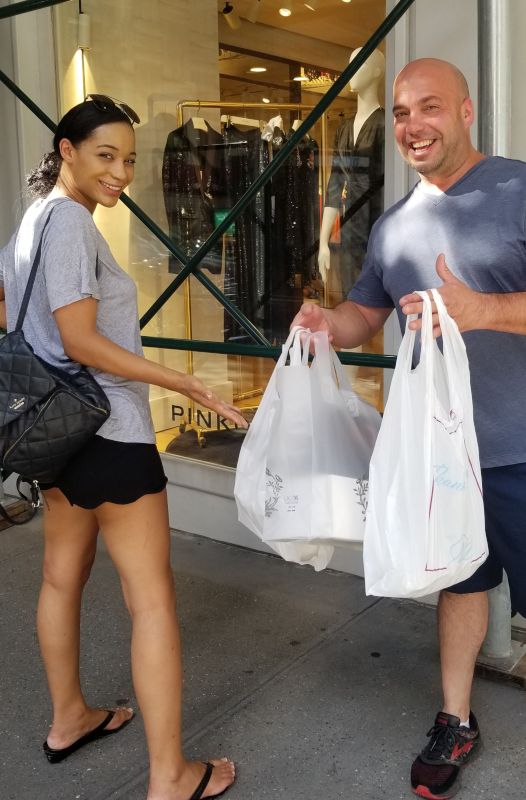 11 / 12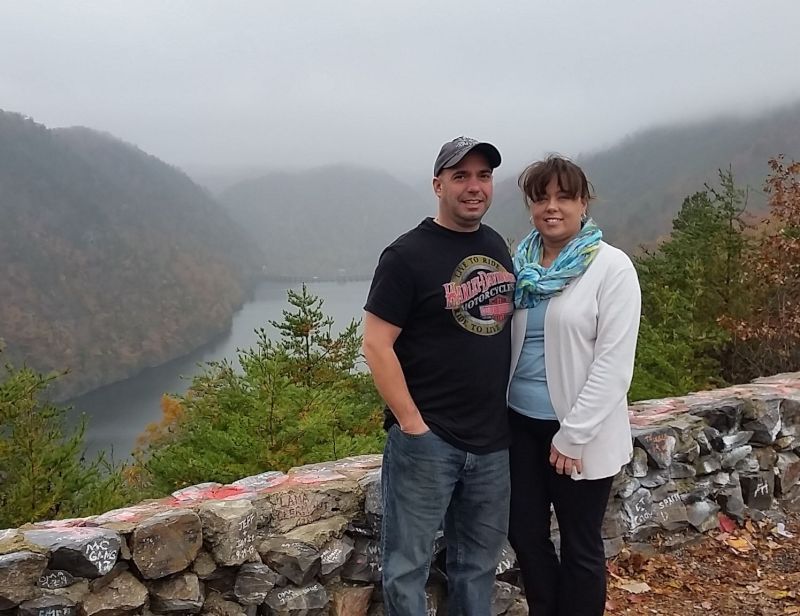 12 / 12
❮
❯
Our Extended Families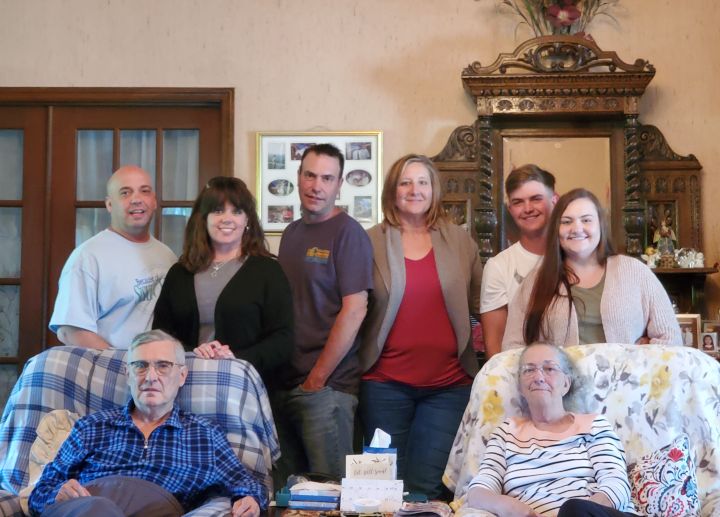 Kristina was adopted and she has two younger sisters and one younger brother in her adopted family. She also has two younger sisters and one older sister as well as one older brother in her biological family. One of her younger biological sisters was adopted with her but unexpectedly passed away a few months ago. Tim has one older brother and when he was younger his family took in foster children and his family sponsored a Vietnamese child whom he remains very close with and considers him his brother as well. Between the two of us we have an abundance of nieces and nephews.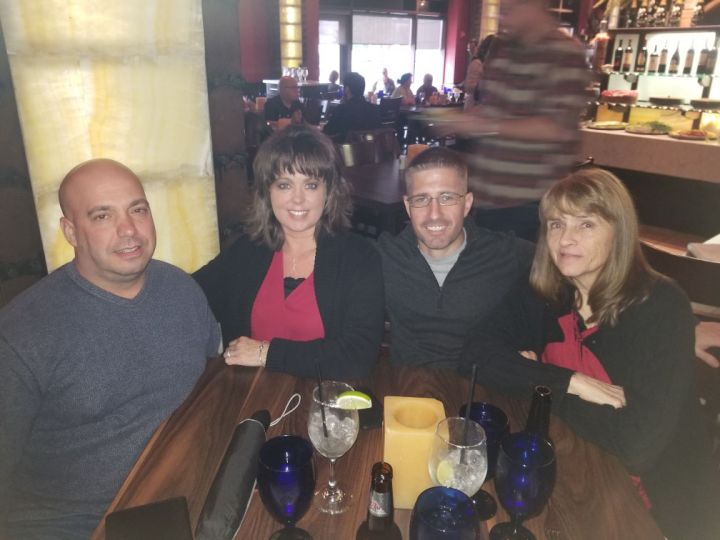 Both of our parents are retired and all of our families are extremely excited in our decision to adopt a child. Tim's family lives a few hours away and Kristina's family lives on both the east and west coasts. We travel a lot so we get to see them often and enjoy having new adventures with them. Our blended family is unique in that Kristina was adopted so she is able to share her experience with a child and make them feel loved and welcomed into our family. Family is the utmost important thing to us and we cannot wait to welcome a child in ours. Our families are all very excited for us and cannot wait to welcome a child into their lives as well.
Our House and Neighborhood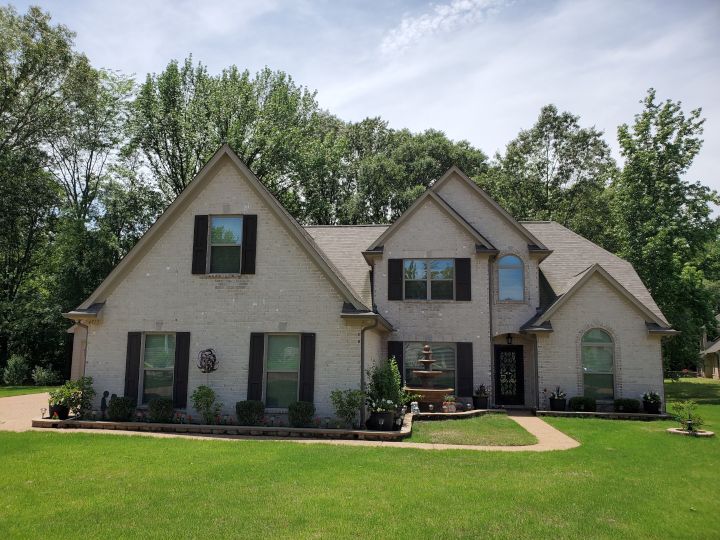 We live in an area where there is an abundance of museums, zoos and parks. There is also an aquatic center close to our home that has a large indoor pool and an outdoor splash pad for the smaller children to enjoy. It also has an indoor basketball court as well as a workout gym. There are also many other activities to do in our town that involve families gathering together on the weekends. We live in a very safe area with many children in our community that love to ride their bikes around and play basketball. On the weekends when the weather is warm there are always families walking around with their small children in tow.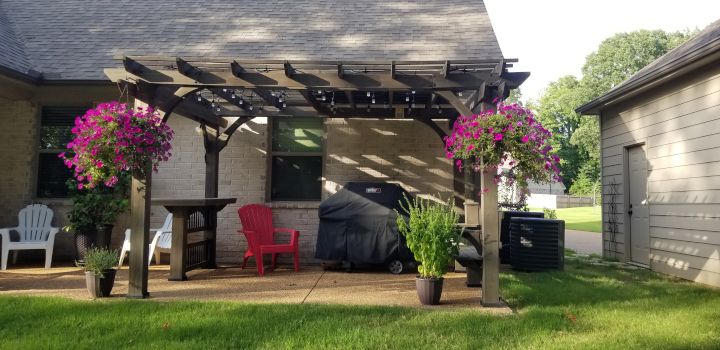 We live with our two very spoiled dogs in a five-bedroom house with an open kitchen that allows us to see into the family room. There is a separate formal dining room that we mostly use on holidays or special occasions. We also have a separate play room waiting to be filled with toys and games! Our favorite room is the family room where we enjoy watching tv and playing games as a family. In the backyard we have a sitting area with a pergola where we enjoy cooking out on the barbecue.
From Us to You
Hello and thank you for taking the time to get to know us! We are honored that you are reading our letter and hope that you are able to gain insight into our lives and the love and security we have to offer. We know this is a confusing and difficult time for you while you are trying to figure out the best option for you and your precious baby. While we cannot fully understand what you are experiencing, we admire your courage and commitment in your journey. We hope you feel supported and loved no matter where you are in your journey.
If you decide to make an adoption plan, we want to assure you that we promise to respect you and whatever level of openness and contact you want to have with your child. We promise to cherish and love your child with all our heart and souls and to provide a safe, happy home and a life with every opportunity possible. If you choose us to raise your child, know he or she will always be secure, happy and loved unconditionally.
We have been happily married for almost nine years and have been together for fifteen years. We have always dreamed about a family but after several years of trying and then being diagnosed with infertility we now know this is was always the way we were meant to grow our family; through the amazing gift of adoption. We are very excited about this and are blessed to have a number of friends who have adopted as well as Kristina being an adoptee.
With Kristina being an adoptee, we have first-hand knowledge and will be able to assist and answer any questions that a growing child might have. Growing up both of our families have always had foster children or other adopted children in our homes. Because of this blessing we were able to learn different cultures as we as grew our families together. To this day we are still in contact with all the families that were brought together because of foster care and adoption. With having open communication and also going through foster and adoption personally it will be easier and more comfortable to answer questions that may come up in the future.
We look forward to learning more about you and the hopes and dreams you have for your child. We would love the opportunity to nurture and guide your baby so that he or she can grow to be a happy and healthy individual. We are extremely excited to be considered as parents and look forward to one day getting to know you. During this time we are happy to send letters and pictures so that you can be comfortable with your decision. And if you are comfortable at such a time we are open to emailing, speaking on the phone and possibly meeting in the future.
We promise to always tell our child that he or she is a gift from a very special, loving mother. We hope you will feel that we all share one goal; the happiness and health of your child. We hope to take this adoption journey with you; with the goal of establishing a life-long connection through love for your child.
May you find peace and happiness on whatever path you take.
With love,
Tim & Kristina
Favorites
Actor
Sylvester Stallone
Denzel Washington
Actress
Julia Roberts
Julia Roberts
Author
JK Rowling
Stephen King
Book
Harry Potter
Anne of Green Gables
Candy Bar
Butterfinger
Nutrageous
Childhood Memory
Going to Disney World
Bronx Zoo
Childhood Toy
Tonka Truck
Cabbage Patch Kid
Children's Book
The Cat in the Hat
The Very Hungry Caterpillar
Classic Movie
Happy Gilmore
The Wizard of Oz
Day of Week
Saturday
Saturday
Dessert
Ice Cream
Cheesecake
Disney Movie
E.T.
Cinderella
Dream Car
1968 Camaro
Corvette
Dream Job
Astronaut
Being a mom
Dream Vacation
Northern Lights
Northern Lights
Family Activity
Sightseeing
Puzzles
Game
Hide and Seek
Hide and Seek
Holiday
Thanksgiving
Christmas
Holiday Song
Jingle Bells
All I Want For Christmas Is You
Holiday Tradition
St. Nicholas Day
Hosting Christmas Eve
Junk Food
Cookies
Potato Chips
Leisure Activity
Watch TV
Laying on Beach
Memory with a Child
Fair with Niece
Ziplining with nephews
Memory with Spouse
Wedding in Mexico
Wedding in Mexico
Movie
Rocky
The Shawshank Redemption
Movie Munchie
Popcorn
Popcorn
Movie Quote
I'll Be Back
There's No Place Like Home
Musical
Mary Poppins
The Lion King
Musical Group
Van Halen
Bon Jovi
Nursery Rhyme
The Itsy Bitsy Spider
Itsy Bitsy Spider
Olympic Event
Skiing
Gymnastics
Personal Hero
Parents
My mother-in-law
Play
Romeo and Juliet
Romeo and Juliet
Poet
Edgar Allen Poe
Edgar Allen Poe
Quality about my Spouse
Her patience & appreciation
He is a hardworker
Quote
"To Be Or Not To Be"
"The best & most beautiful things in the world can not be seen or even touched they must be felt by the heart"
Restaurant
Taco Bell
Ruth Chris Steak House
Sandwich
Ruben
Italian Combo
Scripture
Have Patience God Isn't Finished Yet. Philippians 16
And as you wish that others would do to you, do so to the them. Luke 6:31
Shopping Store
Sears
Walmart
Song
Thunderstruck
I Cross My Heart
Sport to Play
Skiing
Volleyball
Sport to Watch
Skiing
Gymnastics
Sports Star
Bode Miller
Dale Earnhardt
Superhero
Mighty Mouse
Wonder Woman
Thing to Cook
Pasta
Chicken Parm
Time of Day
End of Day
11:00
Tradition
St. Nicholas Day
Family Gatherings
TV Show
America's Got Talent
Survivor
TV Show Character
Bart Simpson
Jack Pearson
Type of Music
Variety
Country
Vacation Spot
Mexico
Mexico
Video Game
Pac-Man
Super Mario Bros