1-800-ADOPTION
Thank you for viewing our profile
If you would like to learn more about us, please call 1-800-ADOPTION (2367846), fill out the form at the bottom of our on-line profile page, or email us at bp_information@americanadoptions.com.
To revisit our on-line profile page and view our profile video at American Adoptions, simply use your mobile phone to scan the QR code on the right. We are looking forward to hearing from you!
Stephen & Kristen
We want to express our gratitude for taking the time to allow us to introduce ourselves and considering us as potential parents for your child. We are excited to have this opportunity to open our hearts as we welcome a new baby in to our home. The greatest gift in our lives is being a parent! We eagerly anticipate the growth of our family through adoption. Thank you for reviewing our profile.
About Us
Job
Registered Nurse
Nurse Practitioner
Education
Bachelor's Degree in Nursing
Master's Degree in Nursing
Relationship
Legally Married
How We Met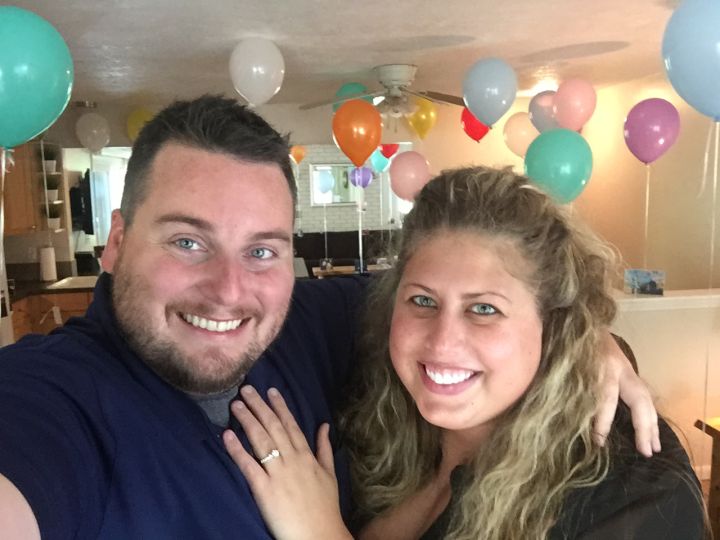 We met while working as nurses on the same unit of the local hospital. Kristen even trained Stephen as a new employee on the unit and we quickly became fast friends. Stephen won Kristen over with his sense of humor and work ethic. (She must have trained him well!).
We were friends for a couple of years, working the same shifts, hanging out after work and taking trips with other coworkers. Eventually, we began dating and attending each other's family activities. We were engaged after one year of dating and have been married over four years.
Our initial friendship, we believe, has developed an ideal foundation for our continued relationship and marriage. They say that some couples do not work well together; however, we are not one of them! We consider ourselves a team in every aspect of our lives including parenting. Due to the fact that we are both nurses, we can relate to each other on a personal and professional level.
Our Family Traditions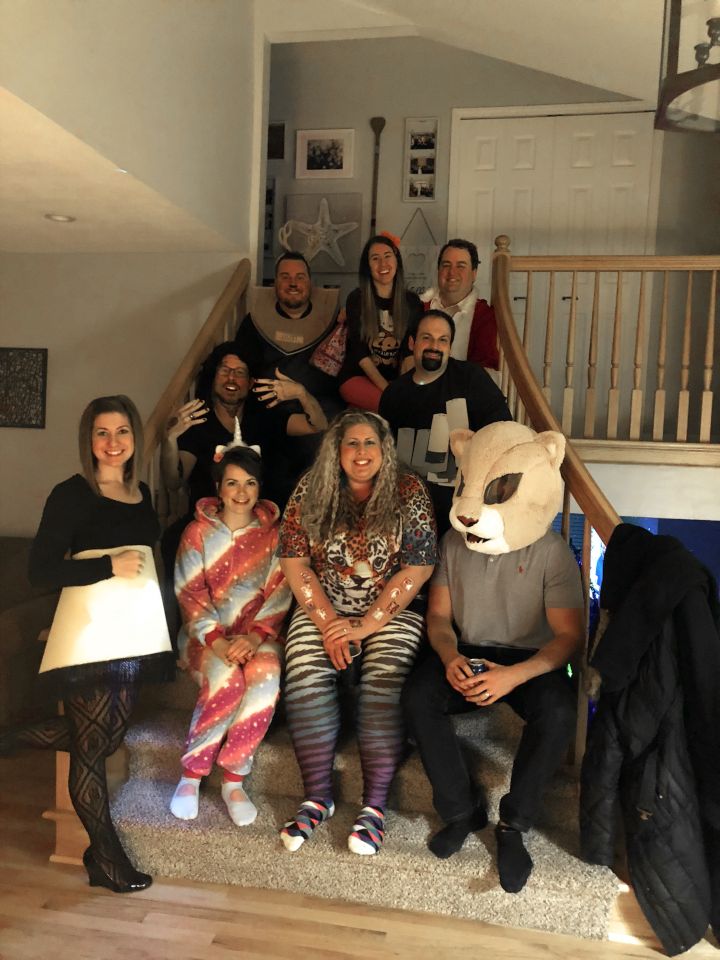 The main family tradition is simply togetherness and happily spend our leisure time jointly. Birthdays and anniversaries give an even greater reason to hangout as a family.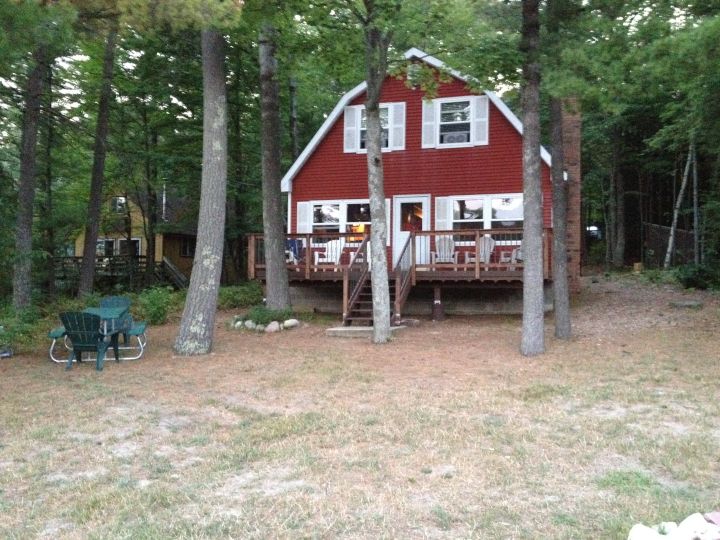 Holidays have their own unique family customs and are typically celebrated between both sides of the family. Although we enjoy all seasons and holidays, Christmas is easily our favorite. Typically, Christmas is observed with a week-long holiday abundance of festive activities. We celebrate with both sides of our extended family which includes Christmas Eve church, a Santa visit, a Christmas cookie exchange, a massive Christmas Day breakfast, driving Downtown to see Christmas lights and visiting with our many visiting relatives.
Stephen loves Halloween and we host an annual costume party where family and friends enjoy Halloween themed food and games. We will admit that costumes have become very competitive in recent years! We also, of course have taken Mackenzie trick or treating to our next-door neighbors and look forward to expanding our neighborhood rounds as she gets older.
Other family traditions include traveling up north to our family lake cottage and Florida for Disney World, dying Easter eggs, swimming in both grandparents' backyard pools, Fourth of July parade, roadtrips, carving pumpkins, and going to the cider mill.
Qualities We Love, Admire and Respect in Each Other
Kristen About Stephen: Stephen is the funniest and most caring person I have ever met. Stephen is devoted to family, and is often the one to organize the family gatherings. He is an incredible father and husband. He never left my side during my hospitalization at the end of my pregnancy. I admire the way he works side by side with me ensuring Mackenzie has reached developmental milestones. His continued love for me is shown daily but also in the emotional support given my breast cancer and recovery. We genuinely enjoy each other and look forward to spending each day together.
Stephen About Kristen: Kristen is patient, warm and loving. She is the rock and foundation of our family. I admire the way she explores, reads and just hangs out with Mackenzie (and me). Kristen constantly demonstrates selflessness at work, home or with family. I admire Kristen's wit and intelligence. I am in awe of the amount of strength she has demonstrated these past couple of years. She is my better half and we are best friends.
Photos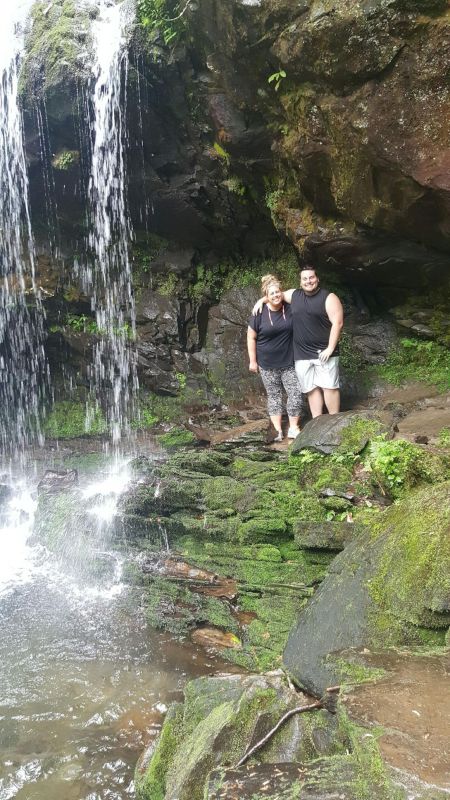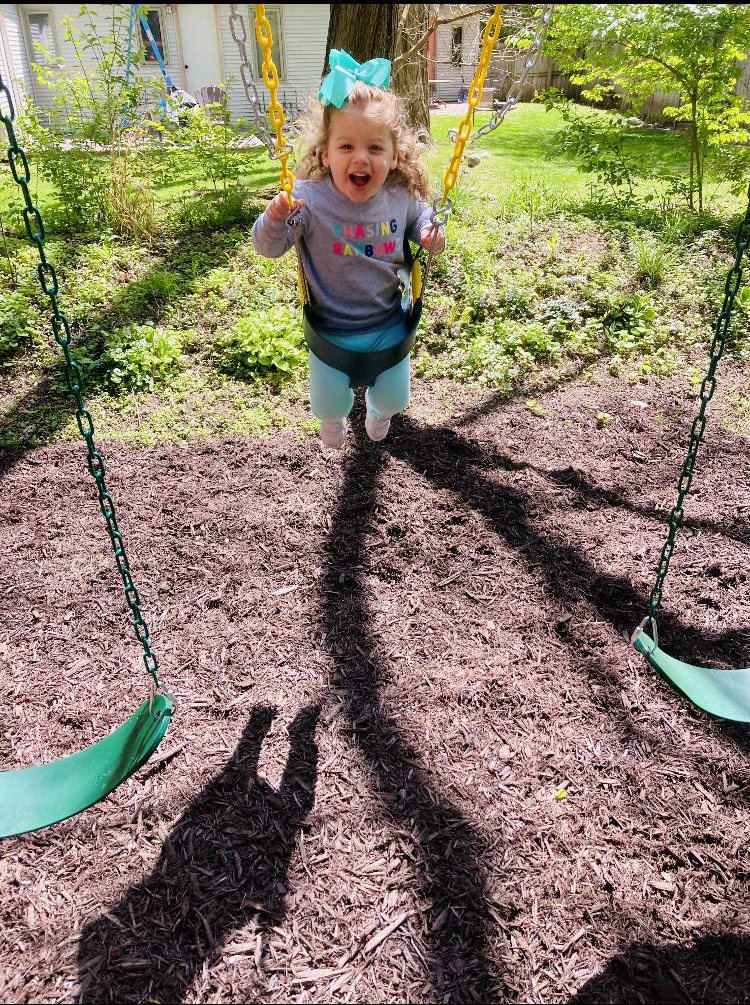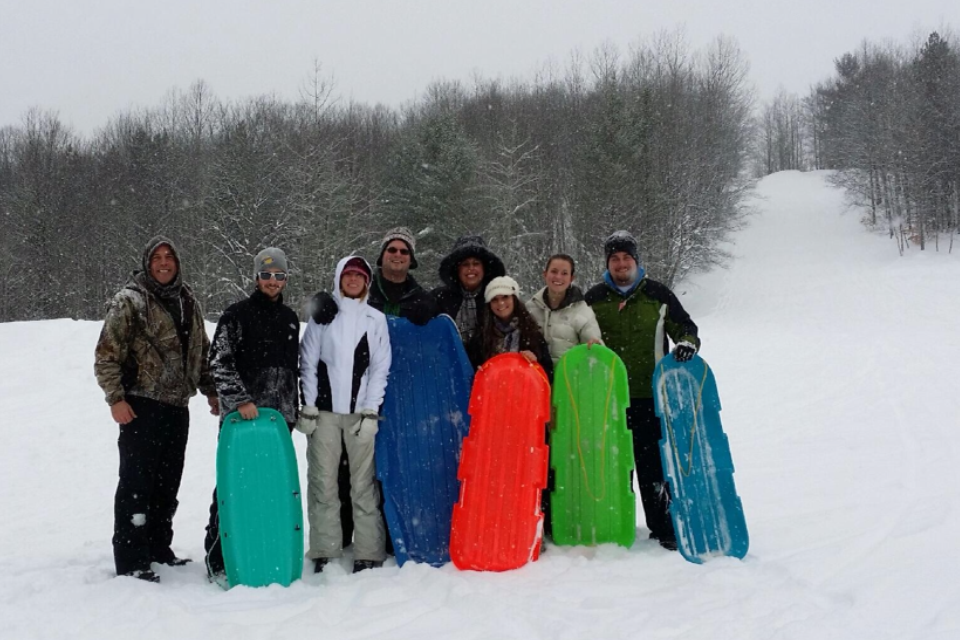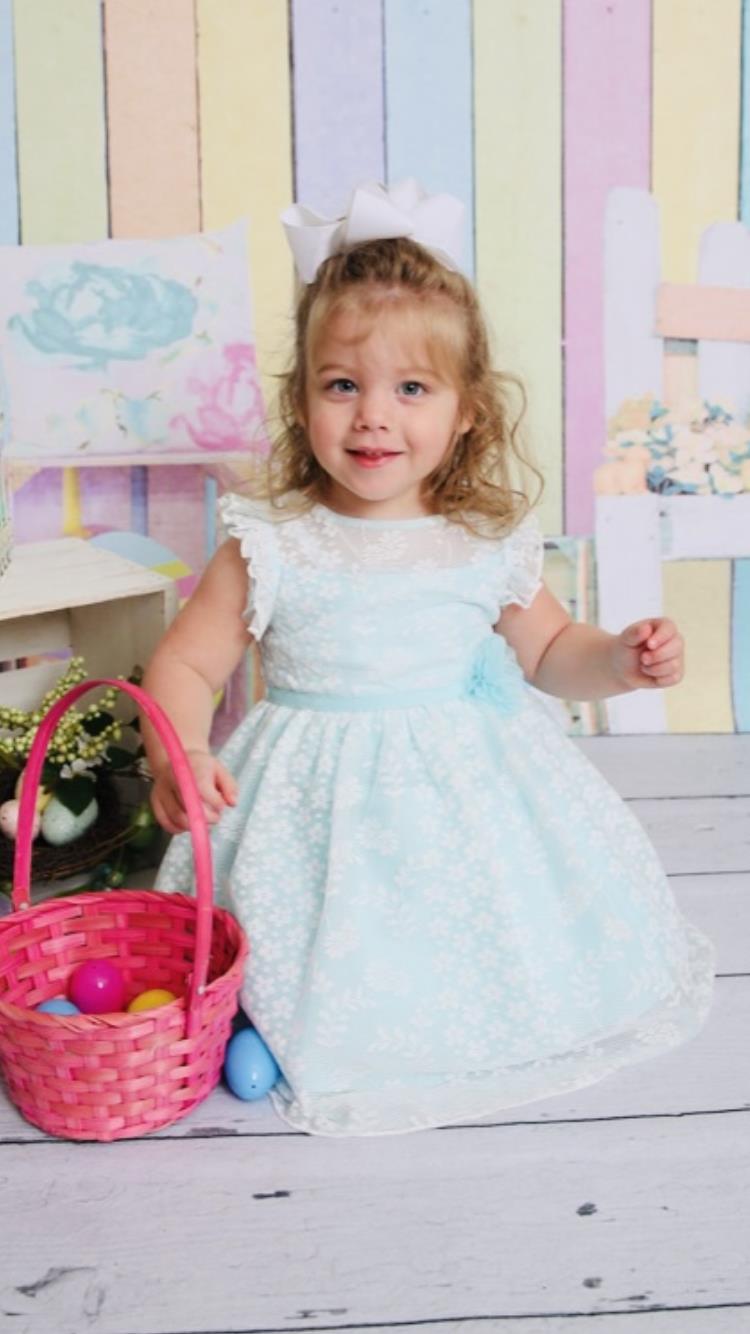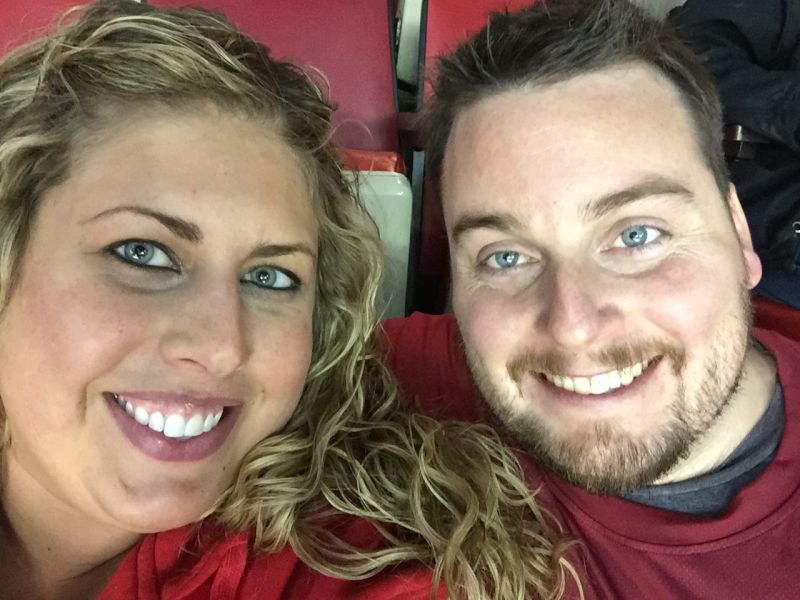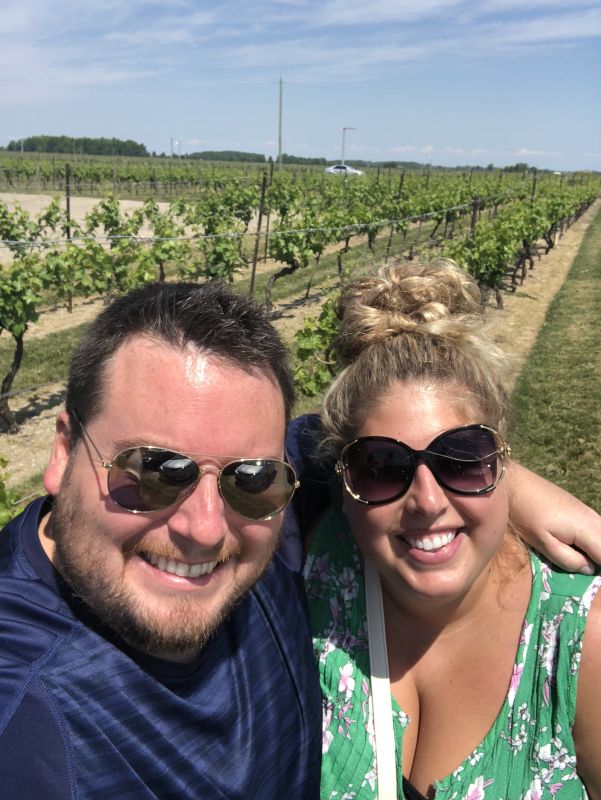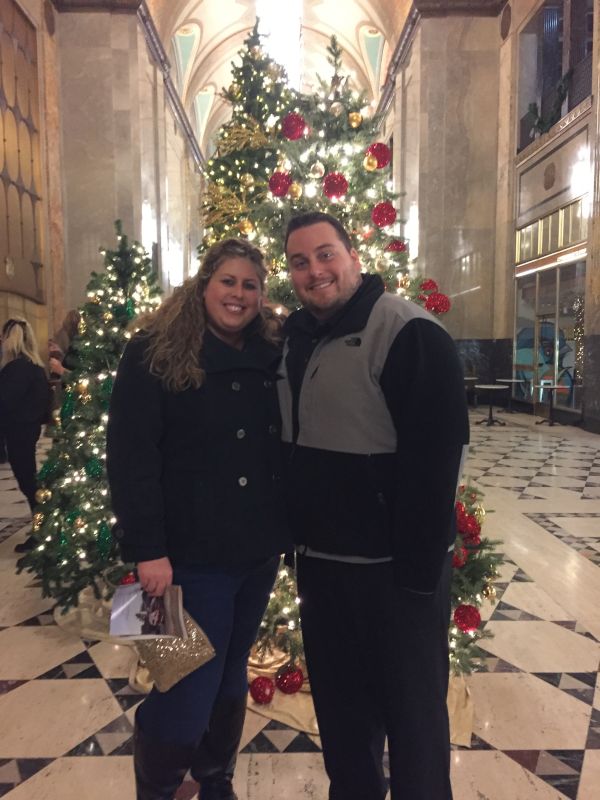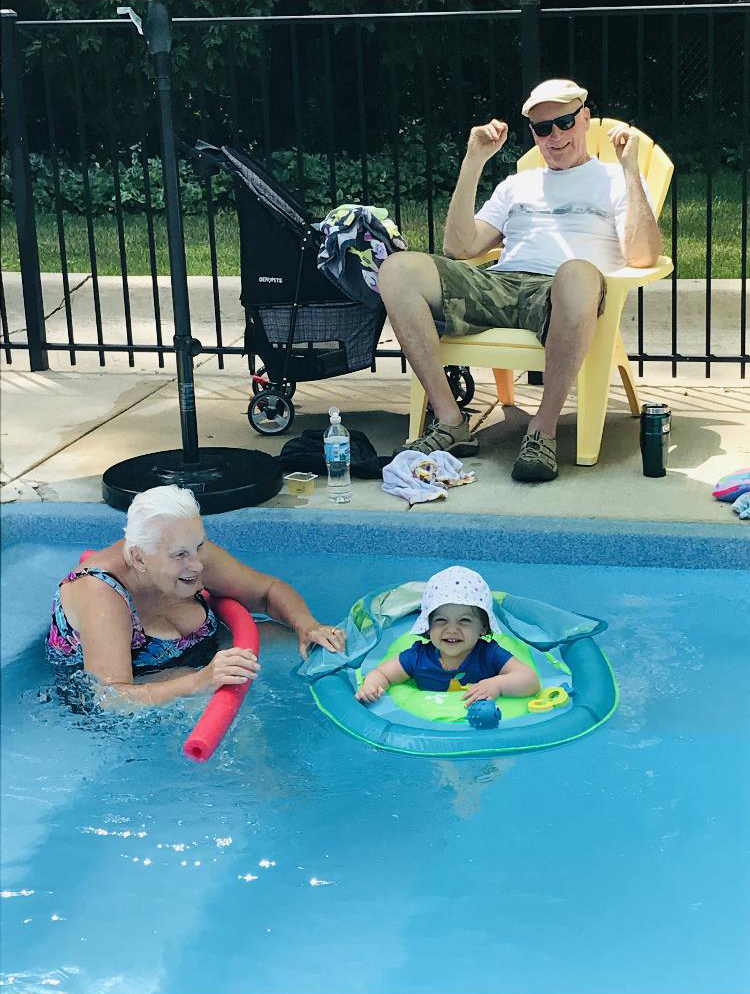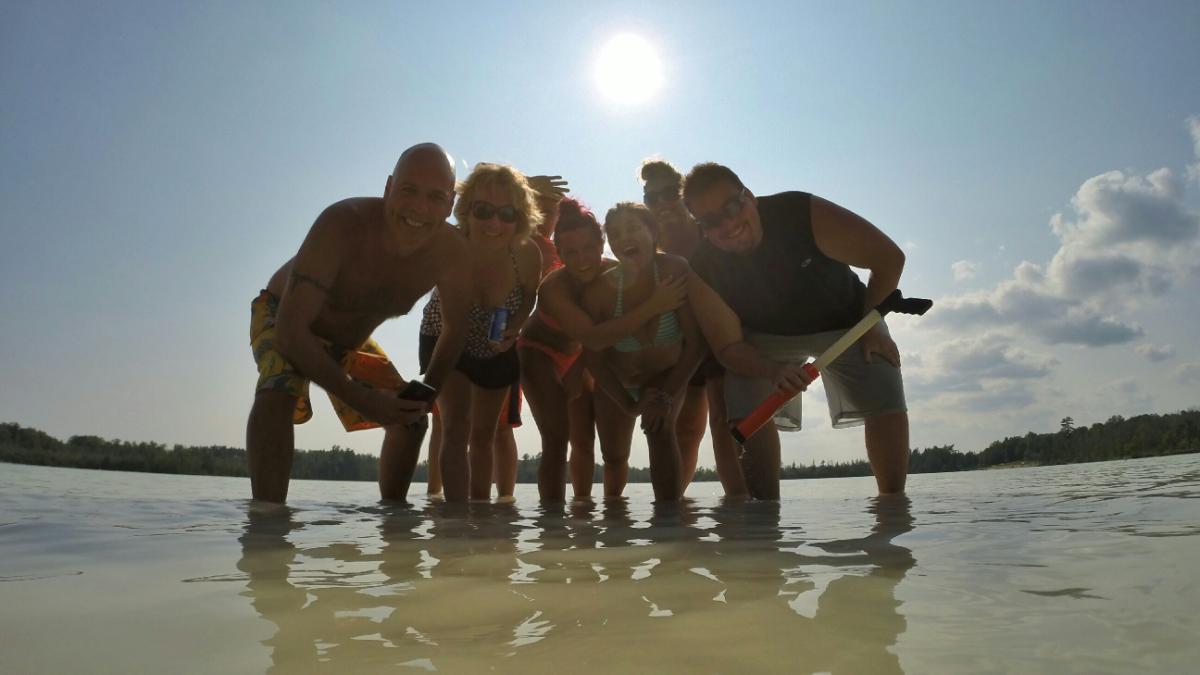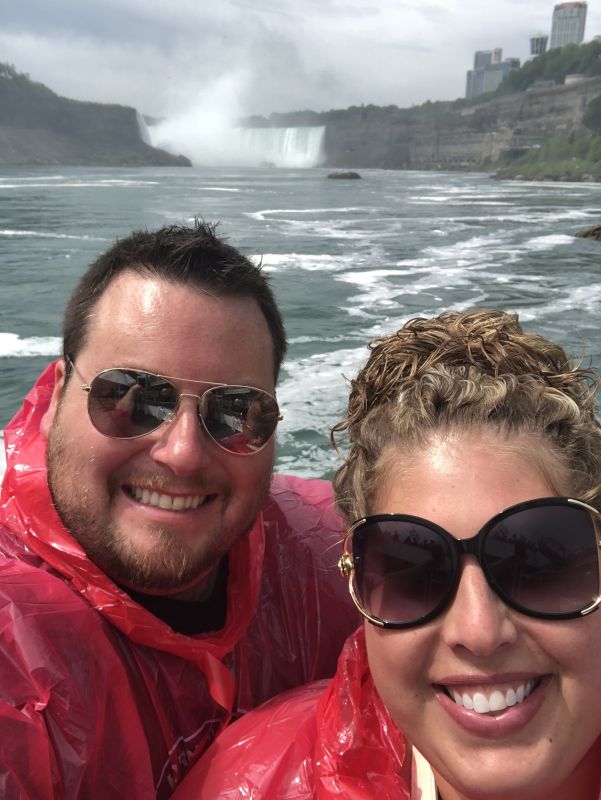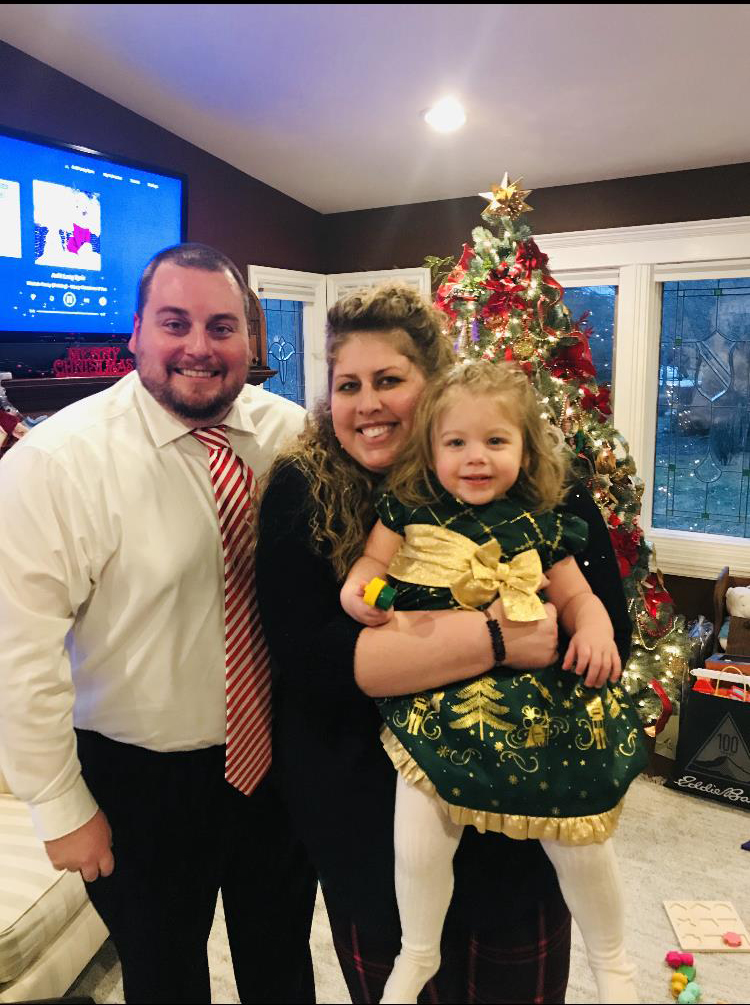 ×
1 / 12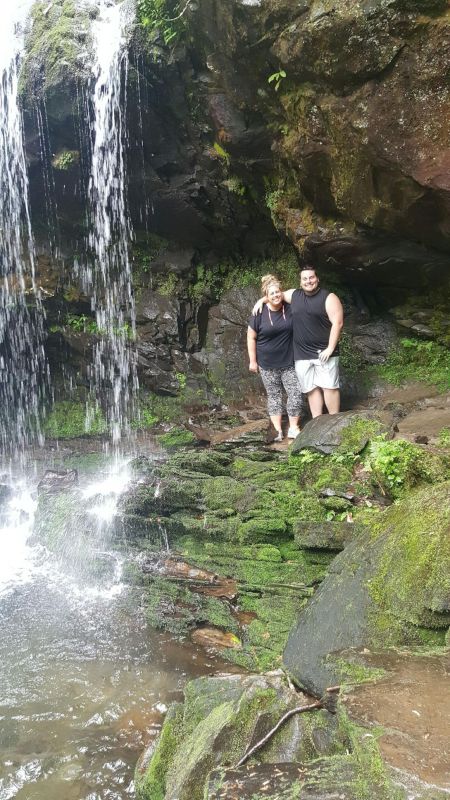 2 / 12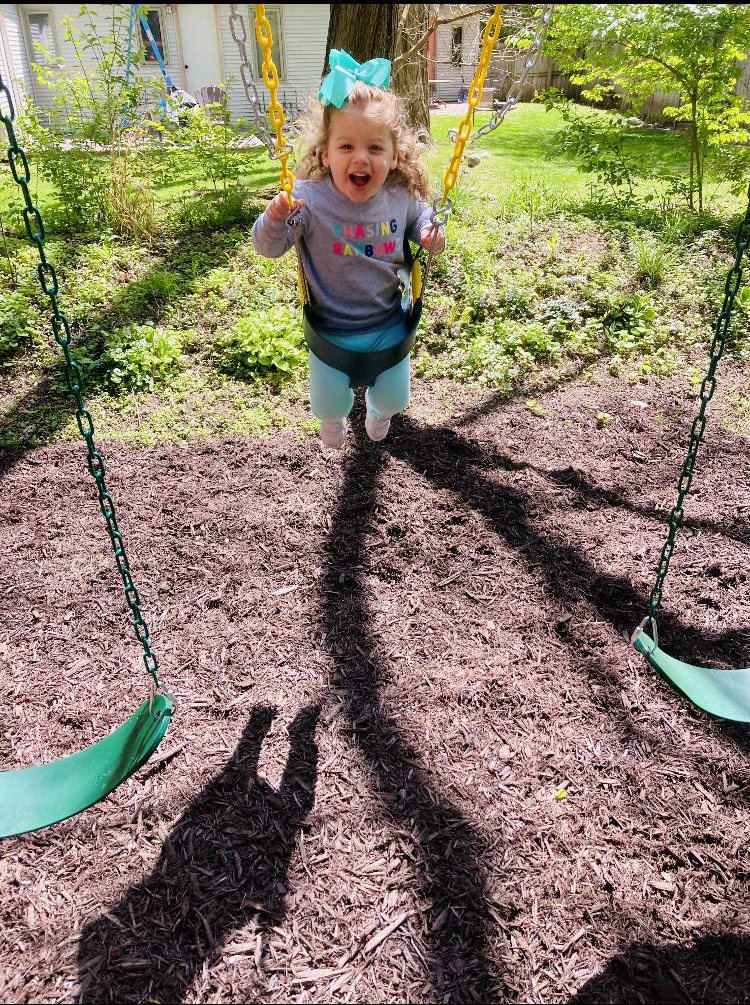 3 / 12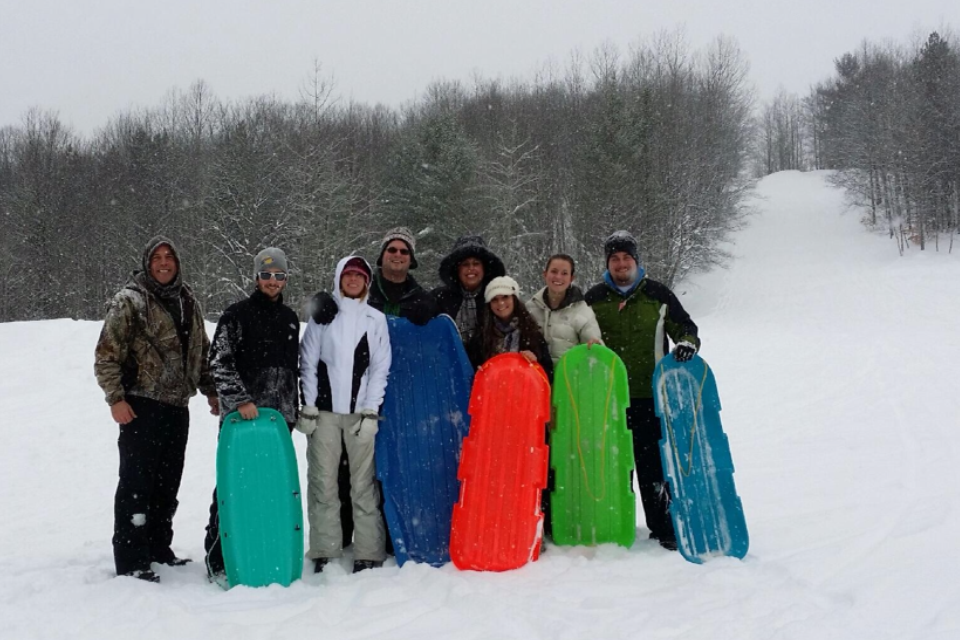 4 / 12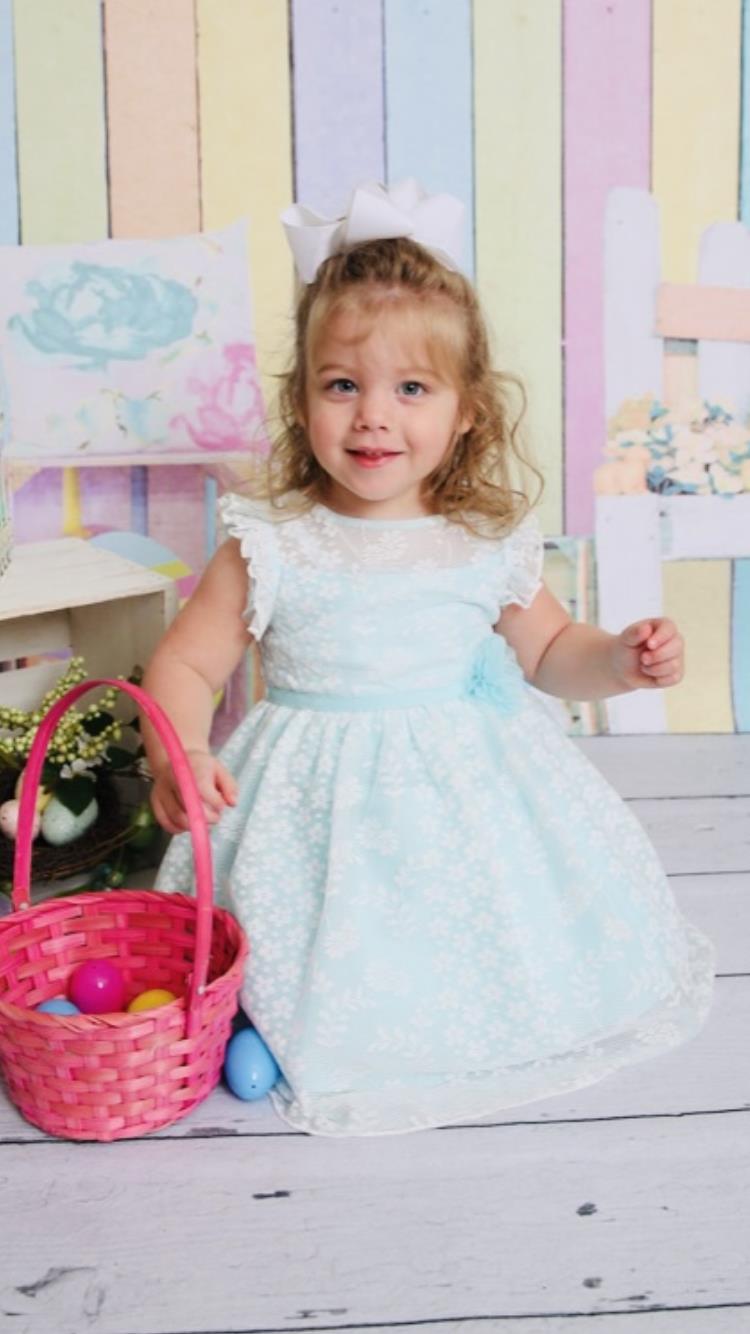 5 / 12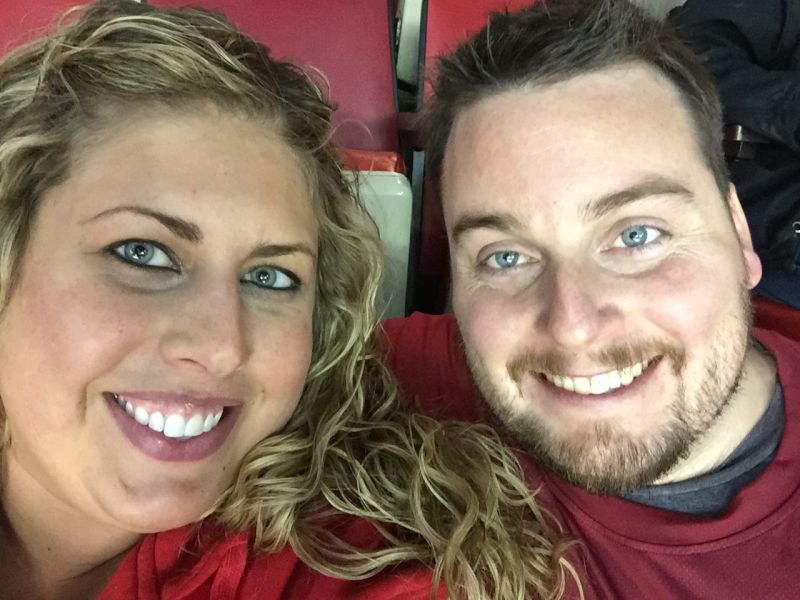 6 / 12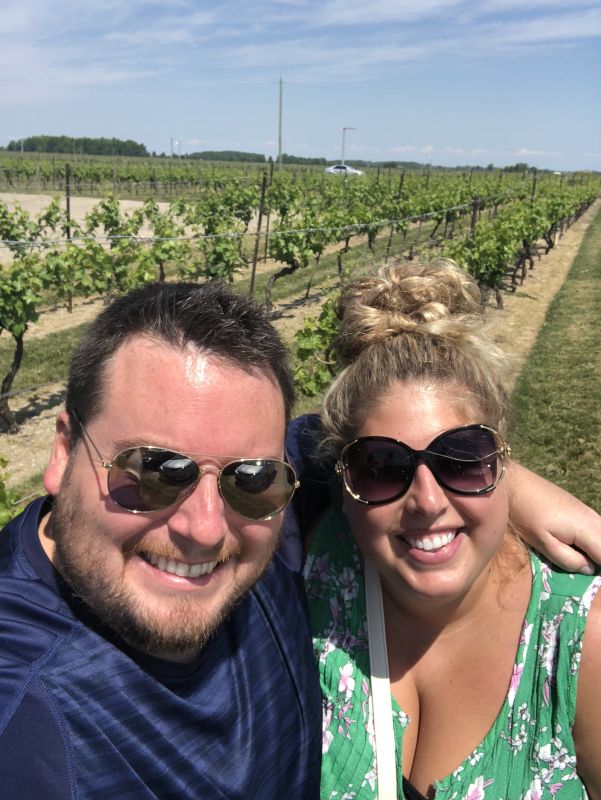 7 / 12
8 / 12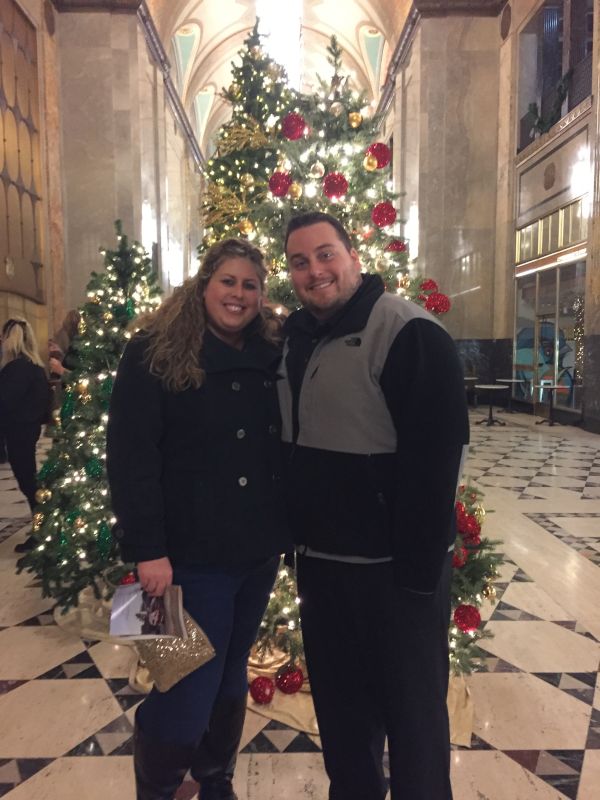 9 / 12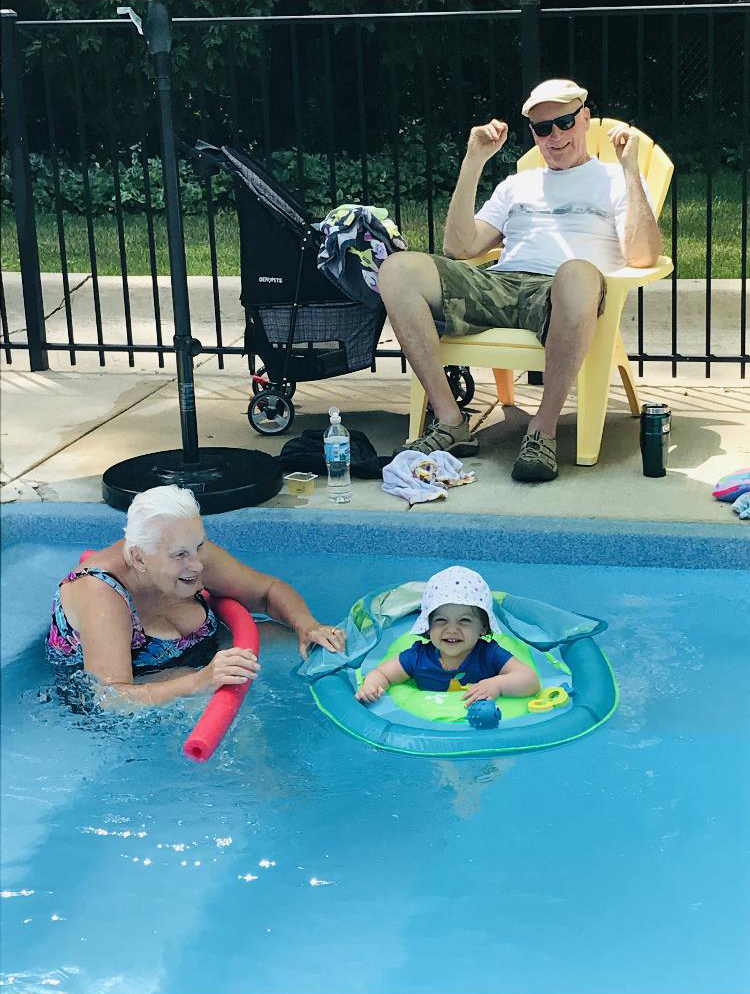 10 / 12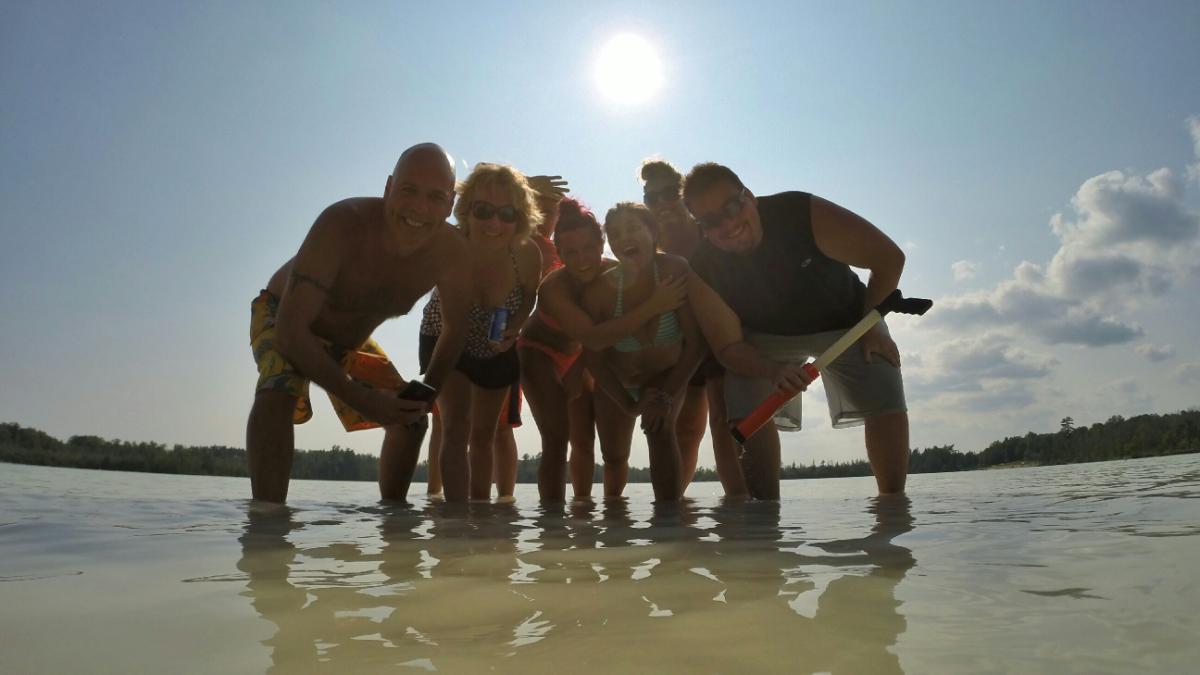 11 / 12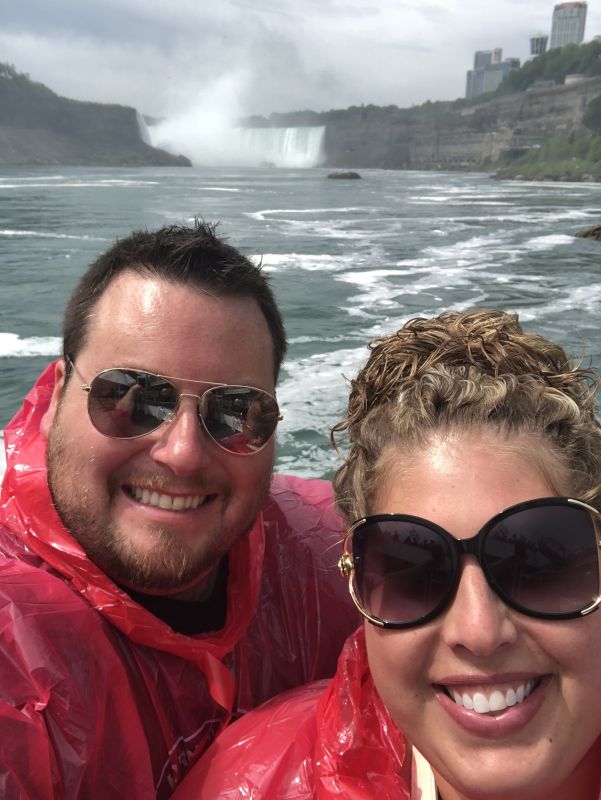 12 / 12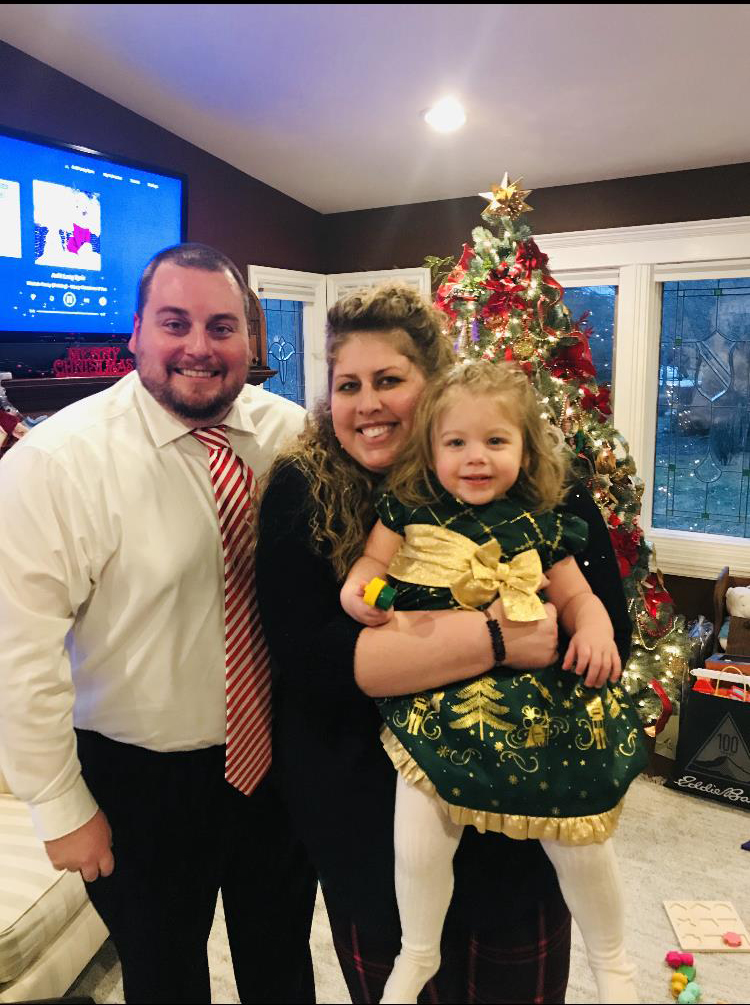 ❮
❯
Our House and Neighborhood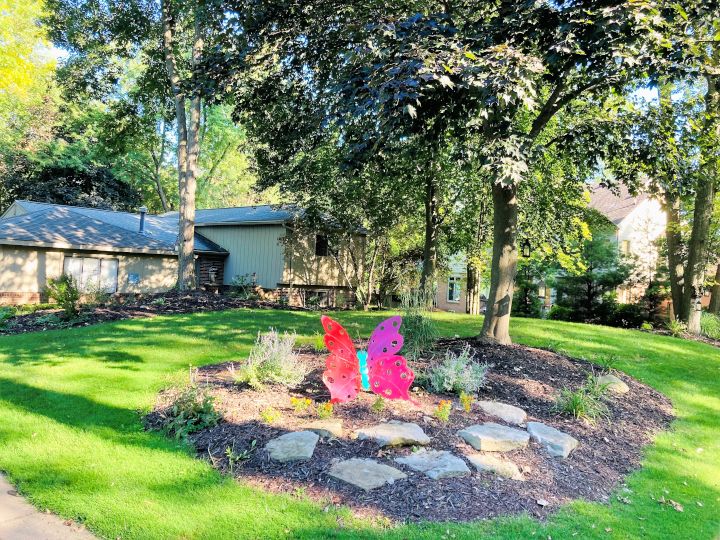 Our neighborhood community is very active. There are tennis courts, a playground, a community center as well as a private beach and lake access privileges. The neighborhood homeowner's association also plans a lot of events including a 4th of July parade, fireworks and the popular, annual family relay festival. Our home is located in a highly rated school district which also supports many local Midwest activities.
Our neighborhood is a suburb of a large city which embraces diversity. It includes a wide variety of ages with a growing young family population as noted with the many strollers seen on our daily walks. We live in a city that endures all four seasons of the year. We are close to local parks as well as many museums and downtown areas.
We live in a 4 bedroom, 2.5 bath quad-level home with a large yard. Our home is bright with a happy feel. Our favorite room is currently the family room with a fireplace. This room is a cozy, yet active, as it is filled with children's toys. The layout of the floors in our home allows for openness as well as for children to play independently while in sight of an adult.
Our Extended Families
Our families are close knit, fun and supportive! Stephen is one of six children; four of his five siblings live within 20 minutes of our home with which our 11 nieces and nephews provides constant family fun. Family gatherings always include sharing life stories, laughter, and a lot of love! Stephen's family often gathers at each other's houses to play games, swim in the pool or just hang out as a family. Our nieces and nephews are very involved with our daughter and are anxiously awaiting their next cousin to join the family.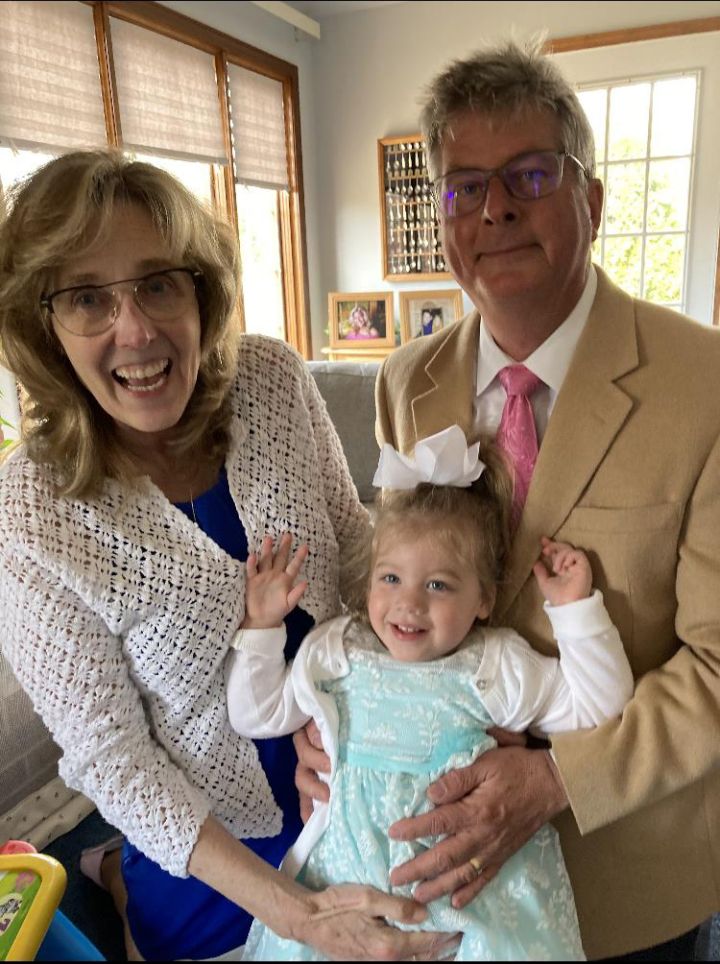 Kristen's immediate family may be smaller (she has one sister); however, they are just as close knit and often include her first cousins in all family events. Kristen's parents have been married for 38 years. Kristen's sister currently lives out of state so they connect daily through FaceTime video chats. Kristen's family is often with us several times during the week and weekends as well where we enjoy watching the next generation explore and grow!
We have adoptees on both sides of our family as well as relatives who have successfully adopted. Each have wonderful, healthy relationships with their respective families. Both our immediate and extended families are very open and experienced with adoption. They are eagerly awaiting our next life adventure!
From Us to You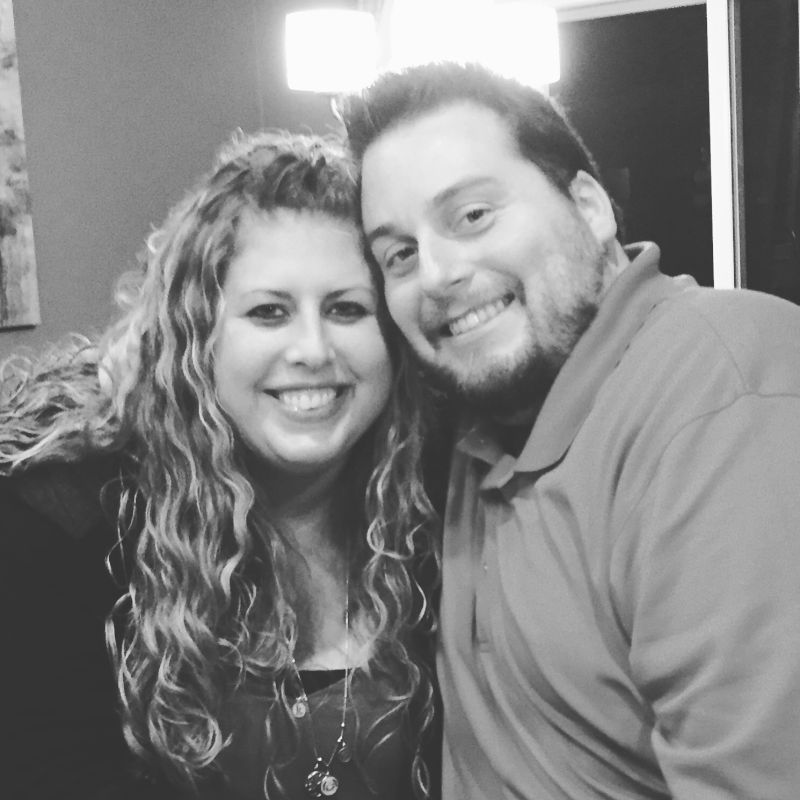 HI!
We are grateful for the opportunity to express our excitement that you are viewing our profile and the possibility of you choosing our family for your child. We feel so very blessed to be able to be on this journey together.
We met over eight years ago as nursing coworkers on the same unit of the hospital. We quickly became fast friends through our sense of humor and similar interests. After a couple of years, we began to date and as they say, the rest is history! We have been married for over four years and our experiences have strengthen our bond immensely. We continue to be each other's constant support as well as best friends. We are endlessly laughing and find the humor always. As healthcare workers, we are very empathetic to every situation and are accepting to any circumstance that life brings to light.
We are movie buffs and love watching films together from our favorite classics such as White Christmas and Forrest Gump to the newest releases. We cherish vacation time and broaden our horizons by exploring places we have never been and have annual trips, traveling to our favorite vacation spots like Disney World and the family cottage in northern Michigan. Family hikes, sledding, water sports on the lake and white-water rafting are just a few outdoor adventures we have shared together. Attending sporting events, concerts, and church on Sundays keeps us entertained and down to earth. Most of all, we enjoy spending time together, no matter what we are doing, we always have fun together as a family.
We look forward to expanding our family; our home is clean, organized and full of unconditional love, lots of fun and laughter. Our entire family is playful, very accepting and kind. Family is a huge part of our lives and when told about our decision to pursue adoption, they were and continue to be delighted and thrilled. Our parents are anxious to have another grandchild to spoil and our siblings are elated for their children to have another cousin to be part of the family. All of our extended family live very close and we enjoy many family activities on weekends.
The most important job a parent has is enhancing each child's unique gifts. There is the promise to provide many opportunities to encourage inquisitiveness and individual interests as the baby grows and shares personality traits and skills. Our children will have every opportunity to pursue whatever they want to be and we look forward to enjoying every stage of life.
We enjoy life and our hearts and minds are full of love, we always wanted children and can't wait to expand our family through adoption. Our now, 2 year old, daughter, Mackenzie, is the light of our lives. One of the many joys we anticipate is the role we will have in watching siblings grow and bond with each other. They will be instant playmates and share many milestones together as siblings. The journey to create a family has been difficult for all of us and we recognize this brave decision you have made. Please know you are admired for being a strong woman and we want to learn more about you and your hopes for your child. Our child will be raised with the complete awareness of their adoption, including the understanding of your choice. We look forward to open communication in any form that makes everyone feel the most comfortable whether it be with letters, pictures or emails. We want you to share in any special occasion and moments as your child grows. We feel thankful with the possibility of such a positive outcome as we anticipate a successful adoption.
Our entire family is waiting with open arms to welcome the baby into our lives!
Stephen & Kristen
Favorites
Actor
Jack Nicholson
Leonardo DiCaprio
Actress
Hilary Swank
Scarlett Johansson
Author
Charles Dickens
Jane Austen
Book
Harry Potter
Pride and Predjudice
Candy Bar
Twix
Reese Peanut Butter Cup
Cartoon
South Park
Rugrats
Childhood Memory
Trips to our cottage
Disney World Trips
Childhood Toy
Power Rangers
Barbies
Children's Book
Love you forever
Brown Bear, Brown Bear
City
Washington, D.C.
New York City
Classic Movie
Forrest Gump
White Christmas
Dessert
Bundt cake
Cheesecake
Disney Movie
The Lion King
Beauty and the Beast
Dream Job
Soap Opera Writer
Dream Vacation
Rocky Mountaineer Railroad
Hawaii
Family Activity
Game night
Family Dinners
Flower / Plant
Ferns
Peonies
Form of Exercise
Walking/swimming
Elliptical
Hobby
Anything outdoors
Reading
Holiday
Halloween
Christmas
Holiday Song
Let it Snow
Have Yourself a Merry Little Christmas
Holiday Tradition
Family gatherings
Decorating the tree
Ice Cream
Cookies & Cream
Cookies & Cream
Leisure Activity
Watching a show
Watching TV
Memory with a Child
Visiting Santa
Bringing her home from the hospital
Memory with Spouse
Our wedding day
Honeymoon
Musical
Annie
The Sound of Music
Musical Group
Backstreet Boys
Nursery Rhyme
Hickory dickory dock
Twinkle, twinkle little star
Olympic Event
Volleyball/skiing
Figure Skating/Gymnastics
Personal Hero
My wife
My parents
Quality about my Spouse
Natural leader
Sense of Humor
Quote
"You know you are in love when you can't fall asleep because reality is finally better than your dreams." Dr. Suess
Restaurant
Mexican Village
Sandwich
Chicken salad
Tuna Melt
Scripture
Deuteronomy 6:6-7
John 20:29
Shopping Store
Target
Target
Song
Shoulda been a cowboy
At Last - Etta James
Sport to Play
Volleyball
Soccer
Sport to Watch
Football
Football
Subject in School
Math
Math
Thing to Cook
Chocolate Chip Cookies
Tradition
Cutting down our Christmas tree
Christmas Eve Dinner
Vacation Spot
Cottage on the lake
Disney World
Get in Touch
Provide more information, so American Adoptions can connect you with this family.
---