1-800-ADOPTION
Thank you for viewing our profile
If you would like to learn more about us, please call 1-800-ADOPTION (2367846), fill out the form at the bottom of our on-line profile page, or email us at bp_information@americanadoptions.com.
To revisit our on-line profile page and view our profile video at American Adoptions, simply use your mobile phone to scan the QR code on the right. We are looking forward to hearing from you!
Troy & Erin
Thank you for considering us as potential parents for your child. We have dreamed of becoming parents our whole lives. To us, being a parent means loving each other unconditionally and providing a safe nurturing environment. It means being a role model and a support system that helps a child reach their dreams. We know that you have a very difficult decision ahead of you and we applaud your strength and courage.
About Us
Education
Bachelor's Degree in Fisheries & Wildlife Biology
Master's Degree in Special Education/Elementary Education K-8
Relationship
Legally Married
Education We Will Provide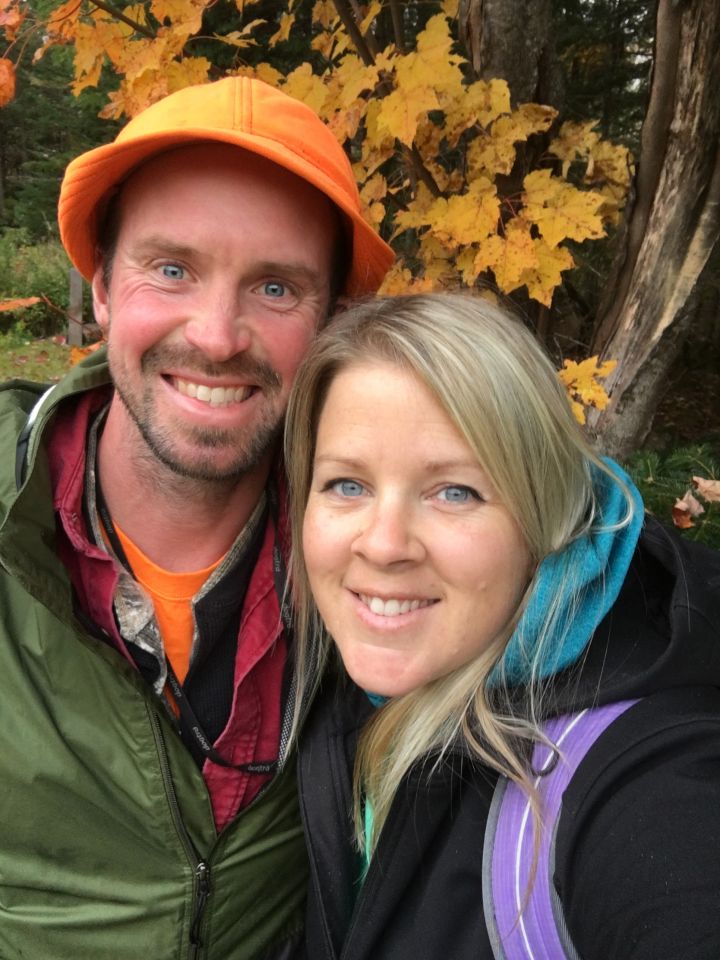 We are lucky to have the opportunity to send our future child to an accredited preschool center Erin's mother owns. An early start to developing the child's social emotional needs, as well as letting them learn through play and exploration, will be an amazing foundation to build upon.
Throughout their educational journey, Erin's 15+ years of teaching experience will help to ensure that their learning style, academic and social emotional needs are supported, advocated for and met. By attending the school Erin works at, the child would be immersed in a diverse school culture, diverse student body and an outstanding group of teachers.
Troy's wide range of carpentry, outdoor and sports skills will also help to foster a well-rounded individual.
We'll work together to support our child in all aspects of their life and provide them with a wide range of experiences to draw upon, while encouraging them towards attending college or trade school. We look forward to helping him/her each night with their homework, playing games to reinforce learning and reading them stories before bed, and supporting them to reach their fullest potential in and outside of the classroom.
Our Leisure Time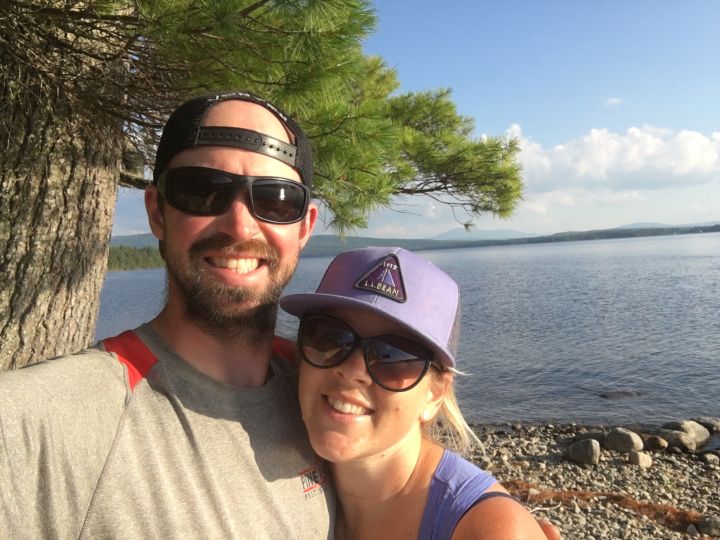 We love exploring the great state of Maine as well as traveling to new places (both domestically and internationally).
During the work week we like coming home and cooking dinner together; spending the time in the kitchen and sitting down to a meal together is a must for us.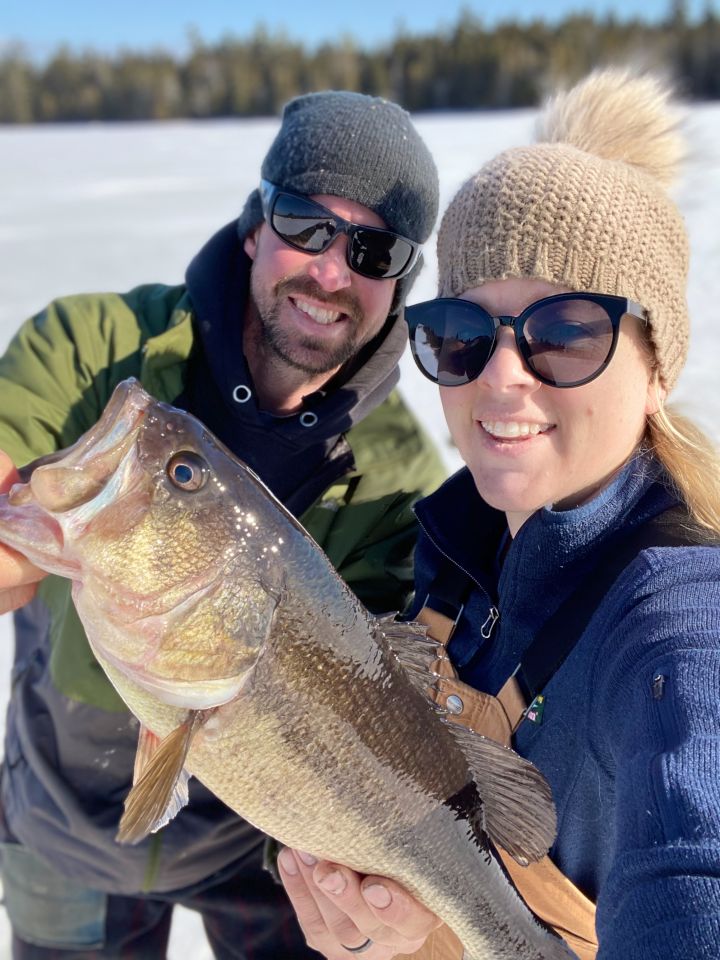 Our weekends are often spent working out in the yard, entertaining friends and family in our home; whether it's hosting a BBQ or a game night. We are fortunate to have many close friends and family with children who are looking forward to another child being around to play with. We also love checking out the food scene with our friends in Portland or hitting up a local music concert or sporting event.
In the summers we love spending time outdoors whether kayaking, boating, lounging around Erin's parent's pool, hitting up a local beach, crashing lakeside at Troy's relatives house or getting away for some rest and relaxation at Troy's parents camp. We love to go out fishing on one of the many lakes around us, even in the winter to icefish.
We can't wait to have a little one to share our lives with and look forward to incorporating him/her into all the fun things we love to do!
Cultural Diversity
We are very fortunate to live close to the city of Portland and to be part of the diverse school community Erin works at. The school encompasses children from all over the world, coming from different walks of life, to provide such a rich cultural environment our future child will be able to be part of. Through these work experiences and education, we've had many opportunities to continually educate ourselves as well as our family around cultural diversity, which we feel is vitally important. In the future, we're planning on attending story hour in the city, heading to the child's museum and local city parks to play. Our friends who have biracial families, some from adopting, are helping to guide us to resources, groups to connect with and mentors as we begin to make sure we raise the child in an environment that represents diversity. Our circle of family and friends is filled with supportive individuals who love unconditionally and are accepting of diverse cultures and beliefs. We are beyond excited to adopt a child, integrating both cultures into our lifestyle and making new family traditions together, especially in celebrating holidays of their heritage.
Photos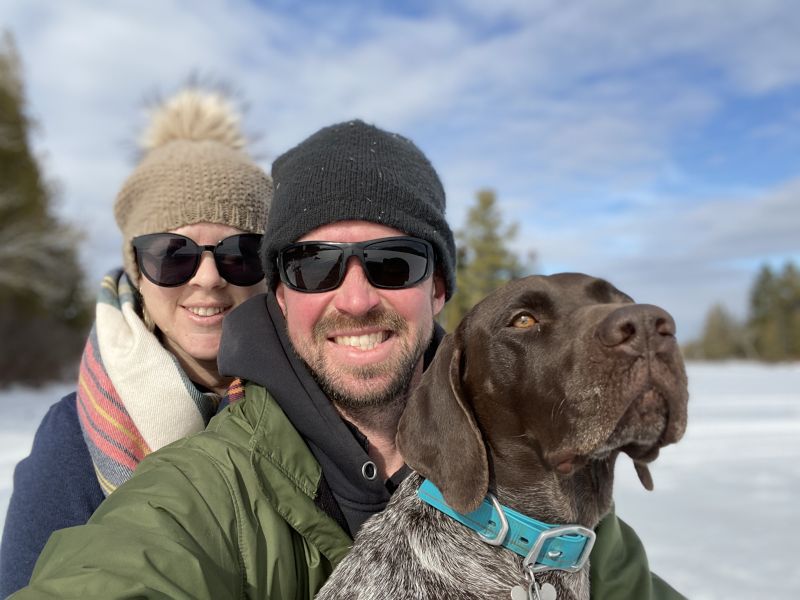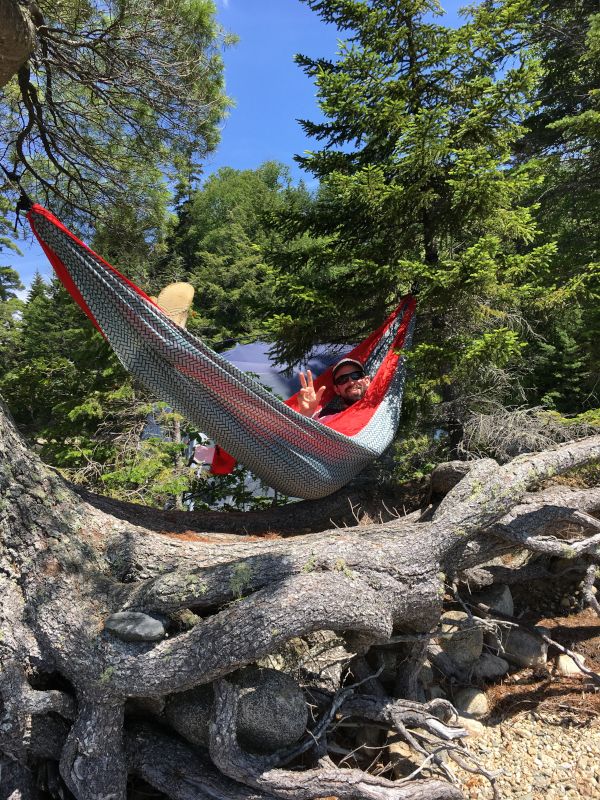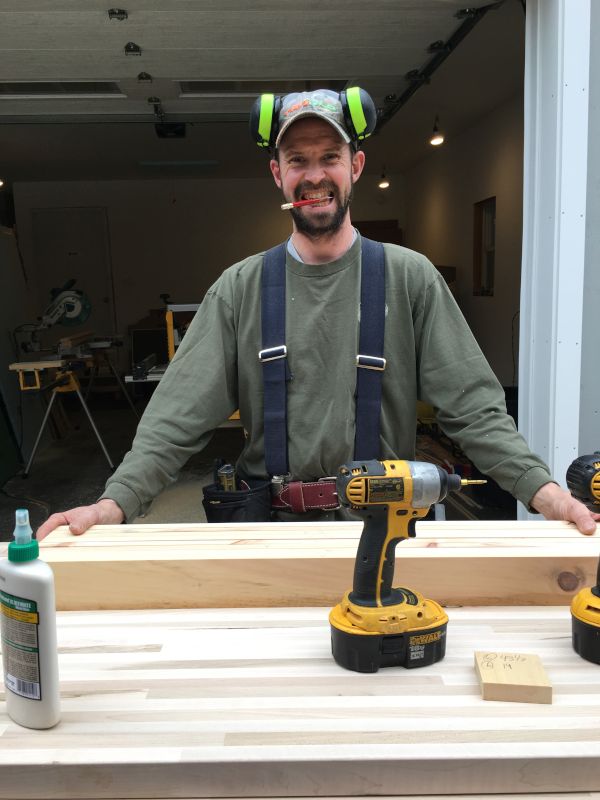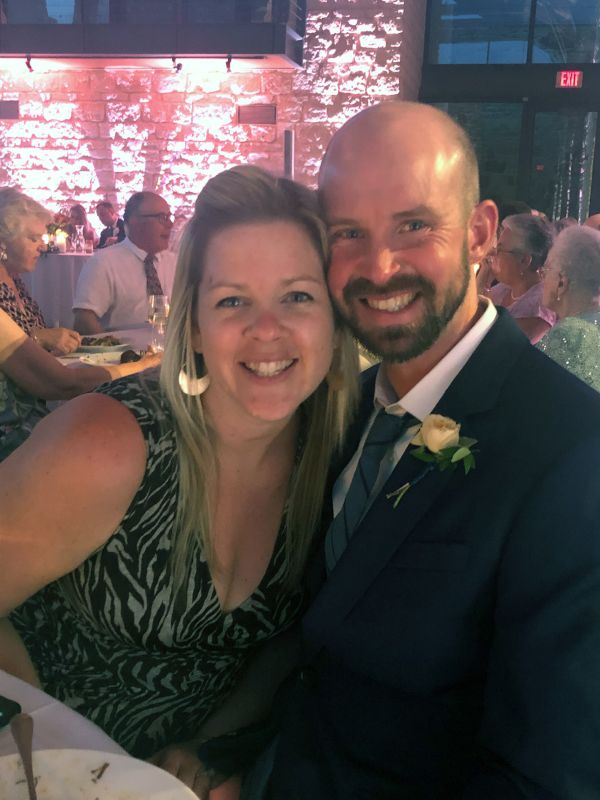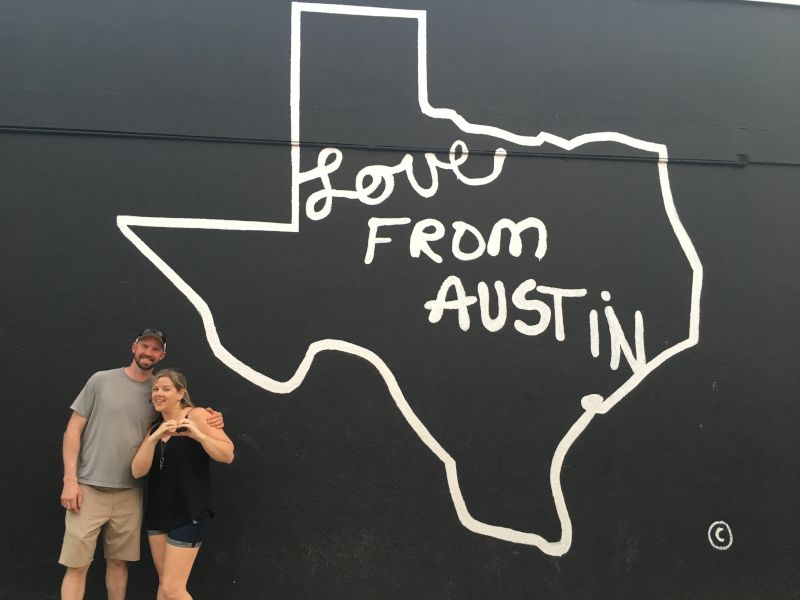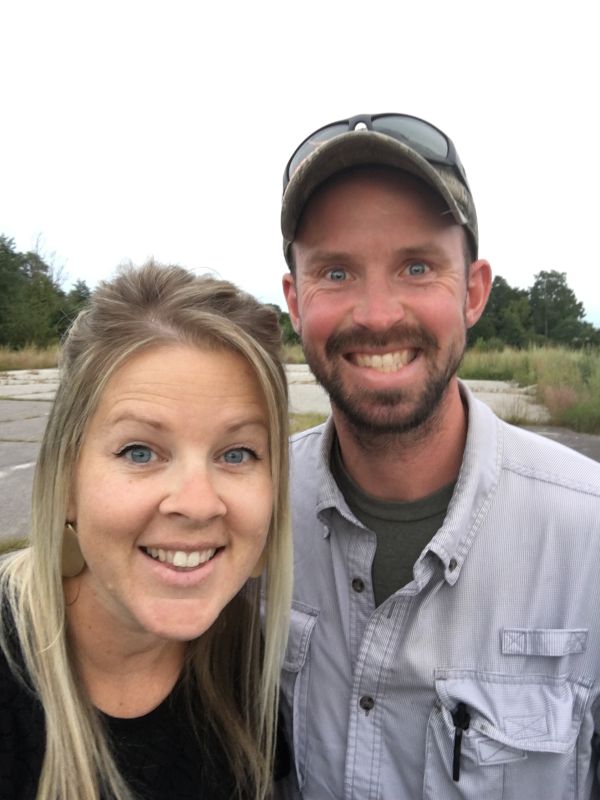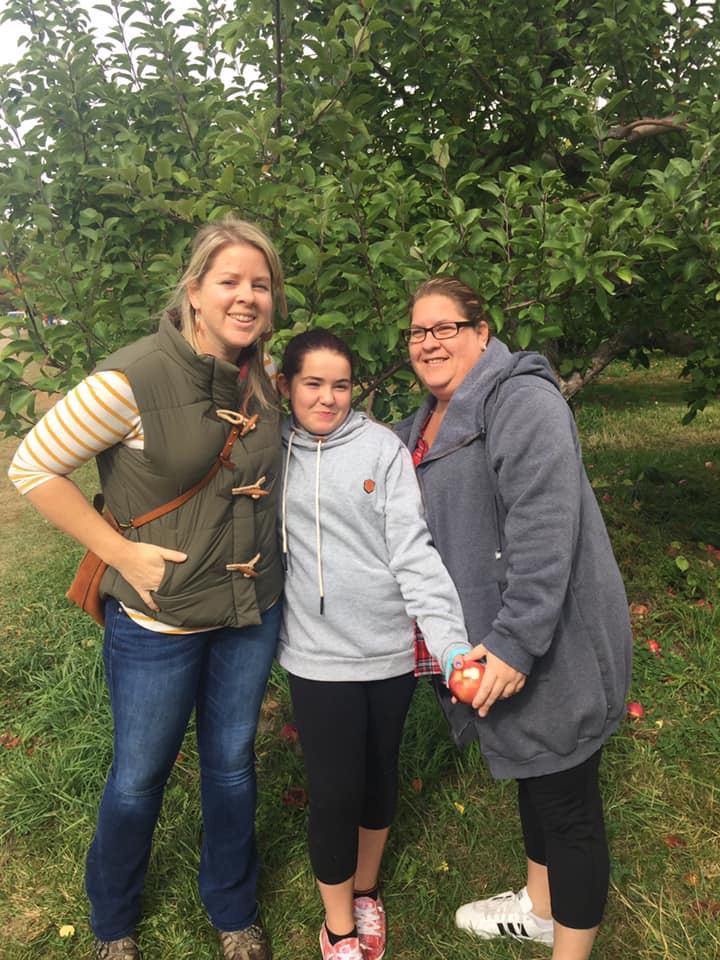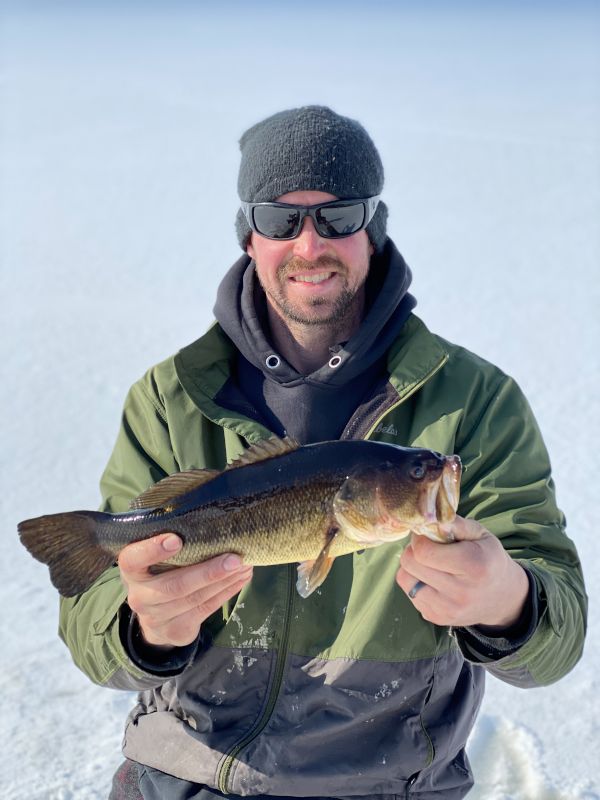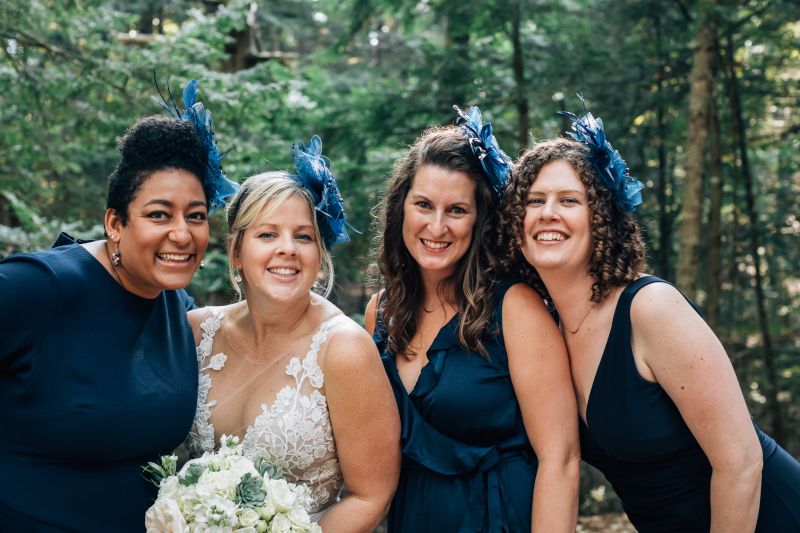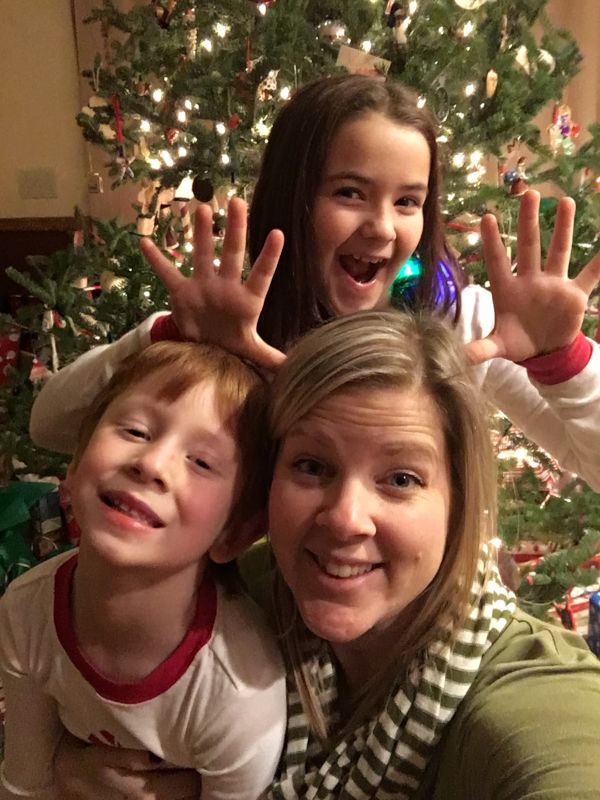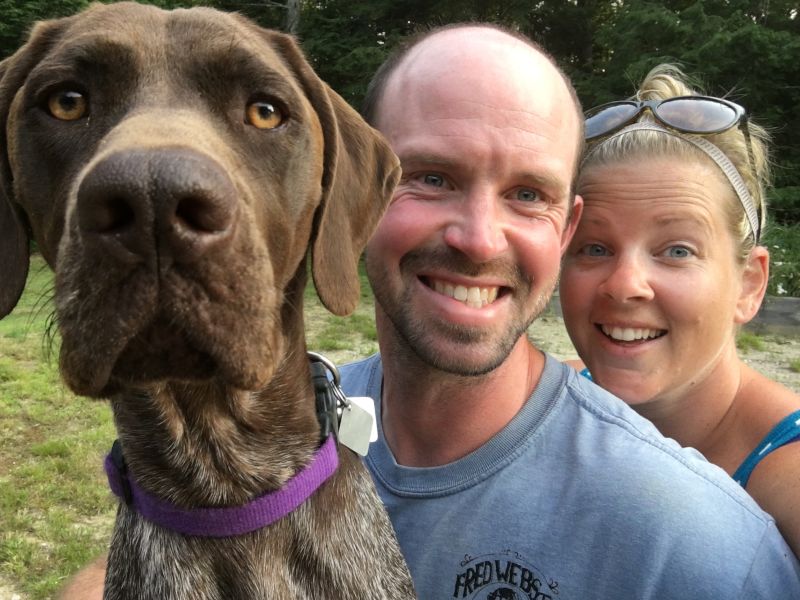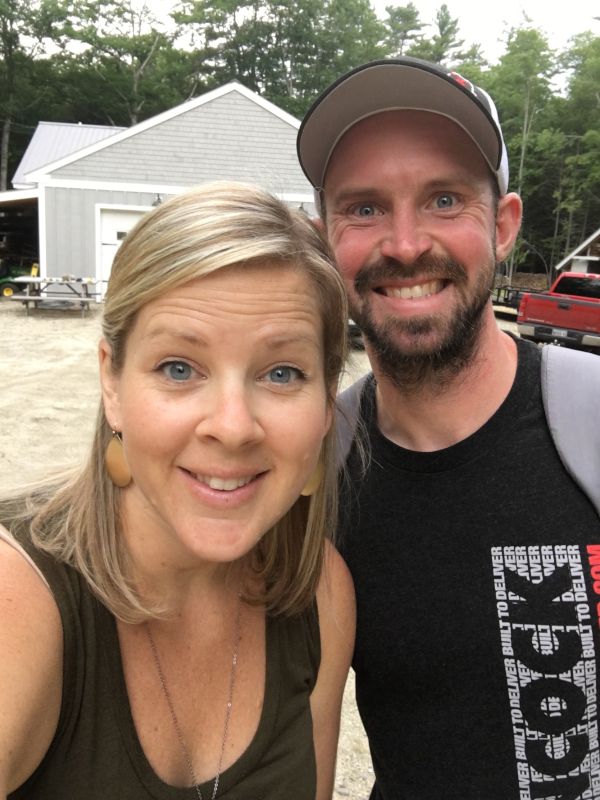 ×
1 / 12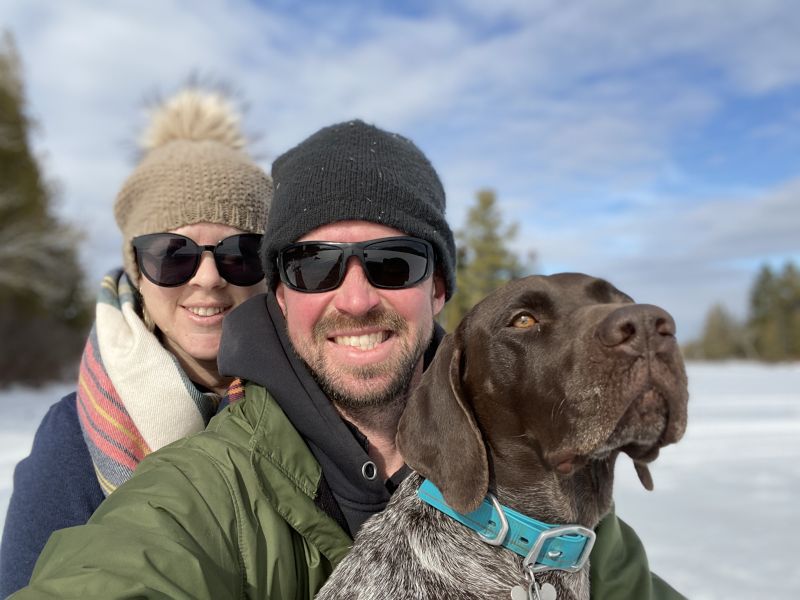 2 / 12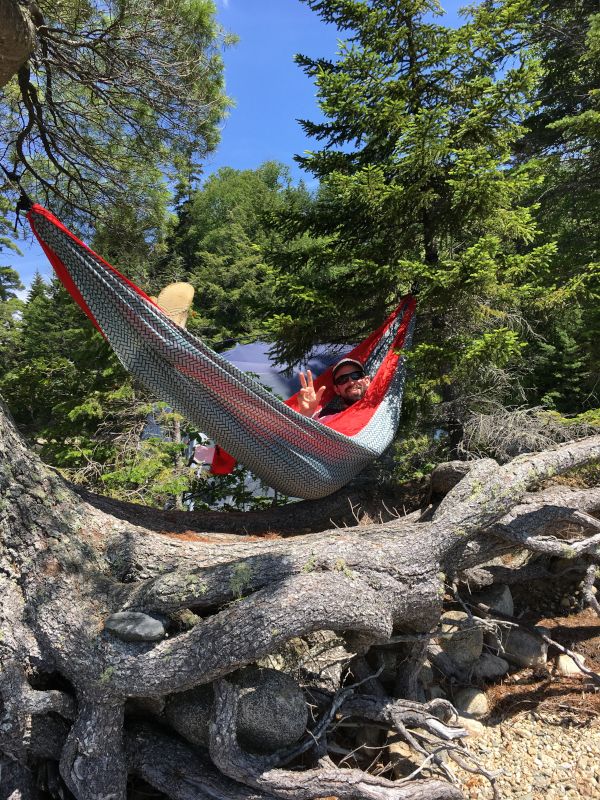 3 / 12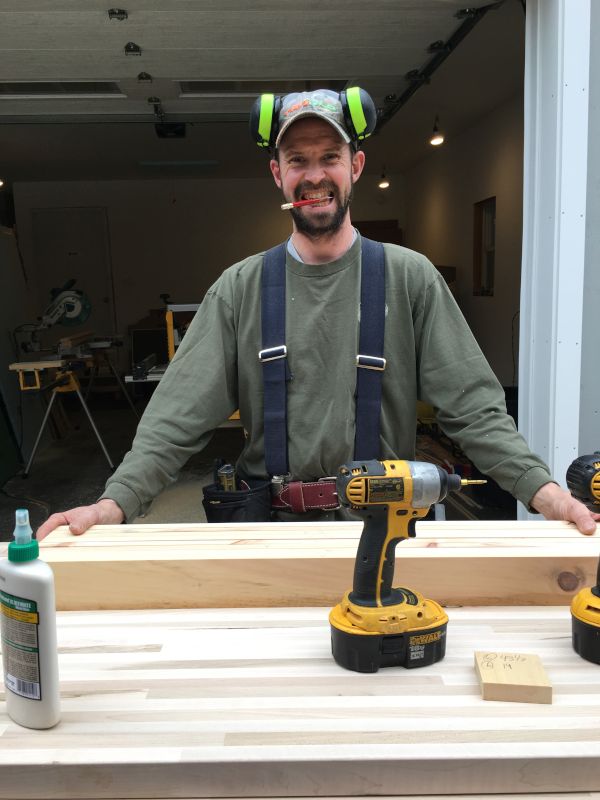 4 / 12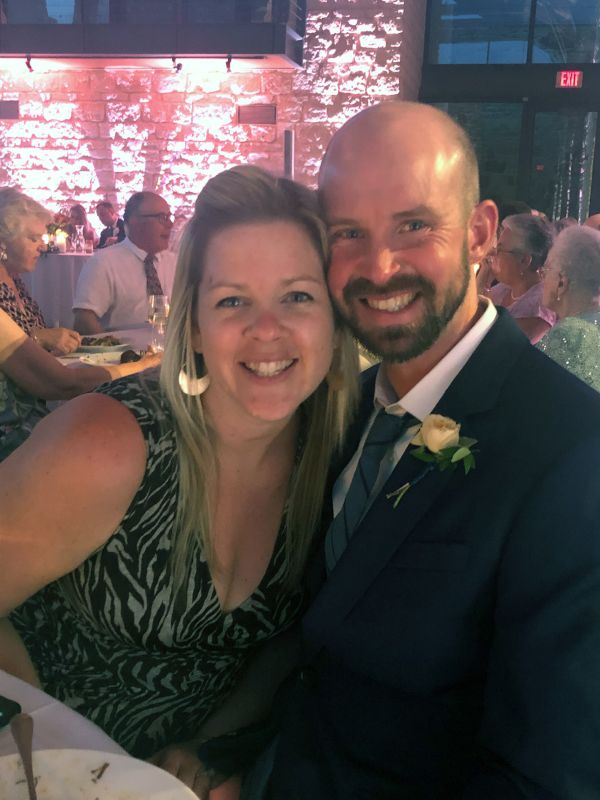 5 / 12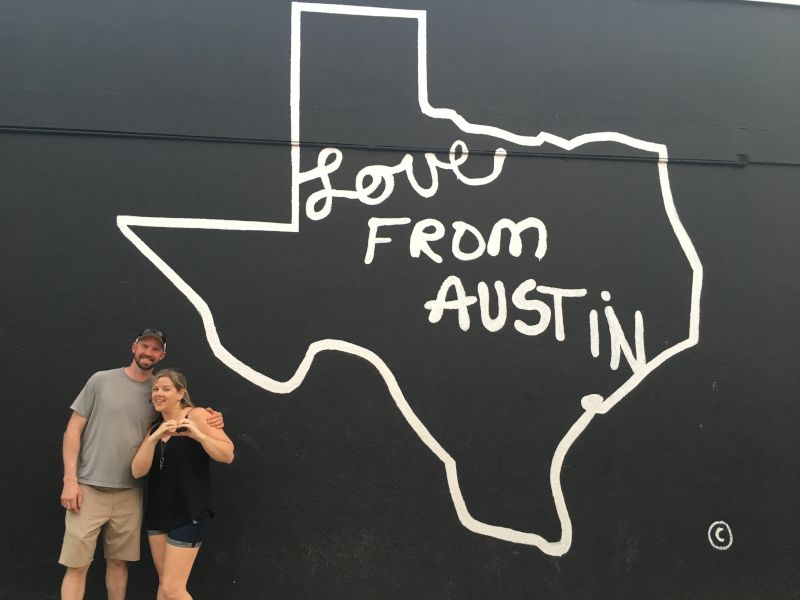 6 / 12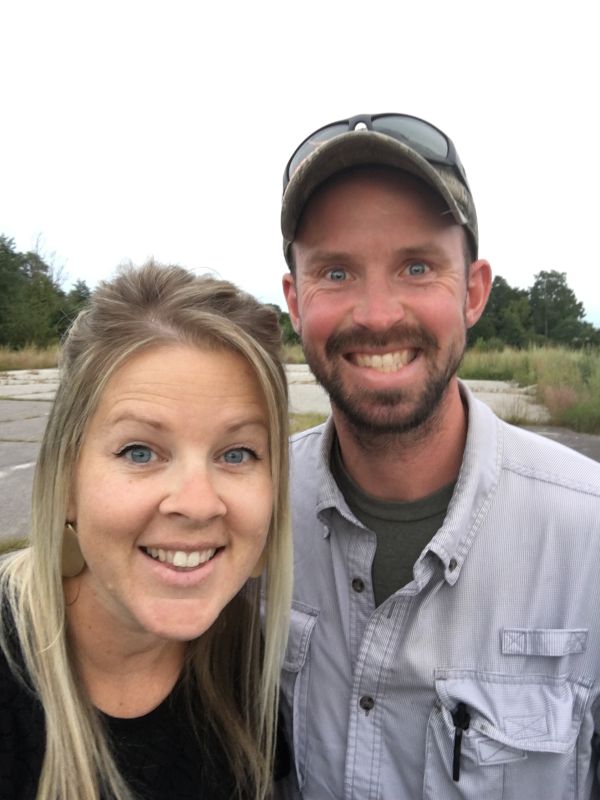 7 / 12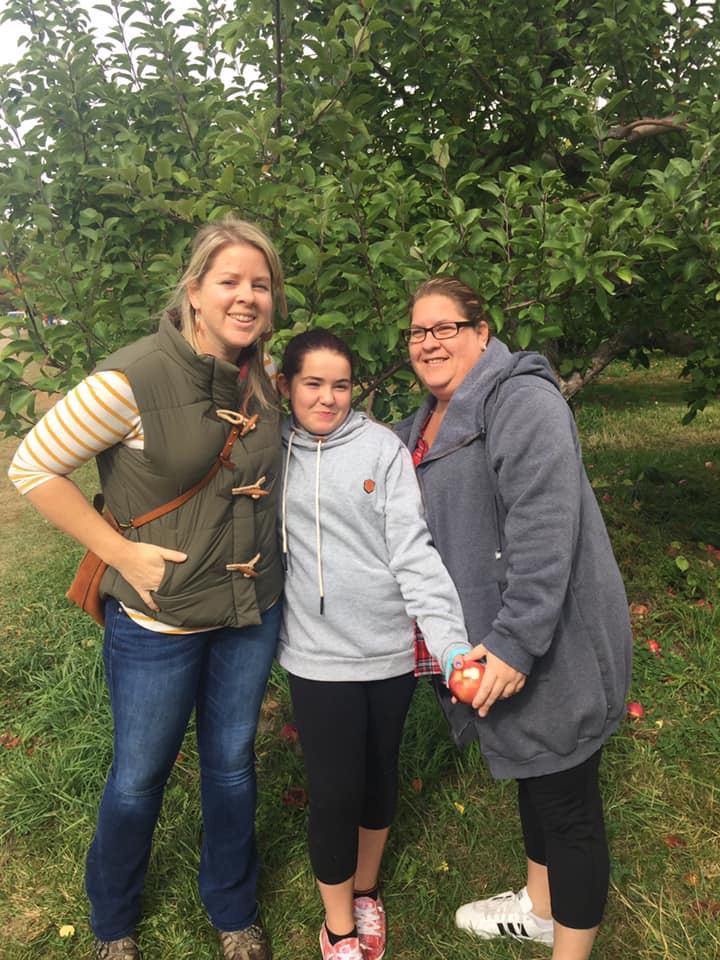 8 / 12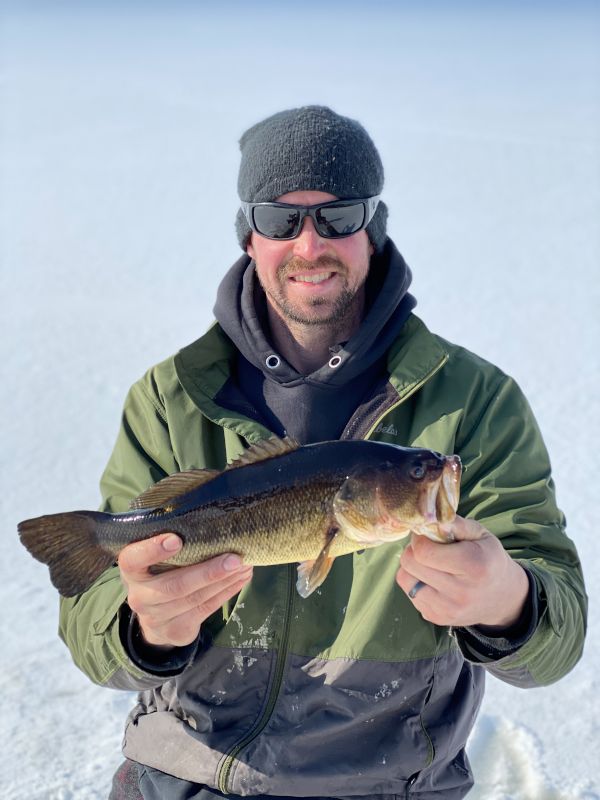 9 / 12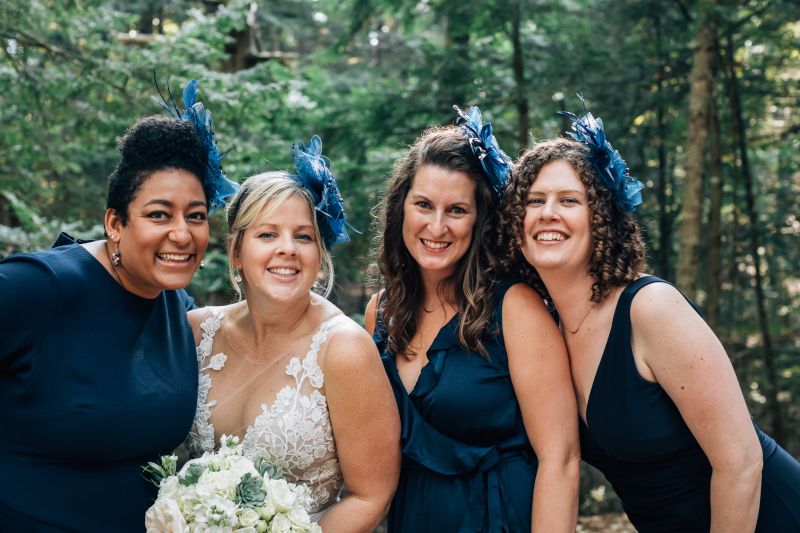 10 / 12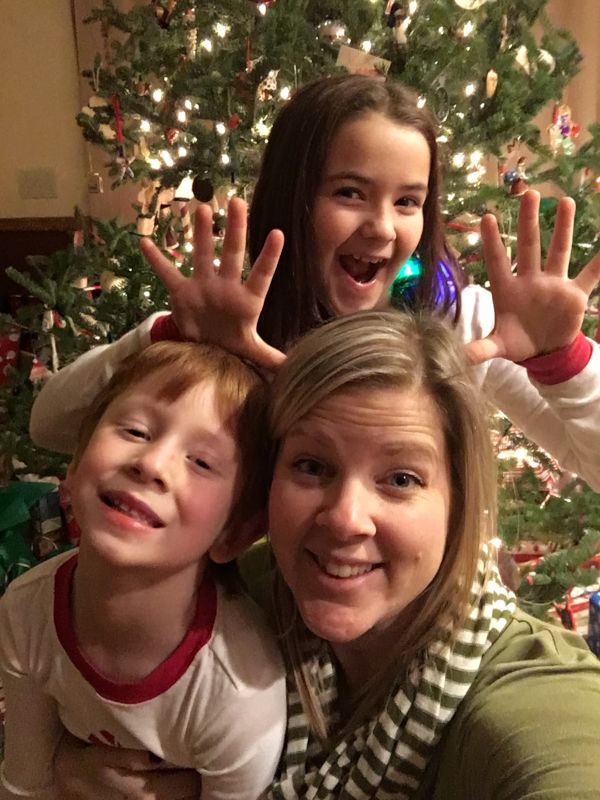 11 / 12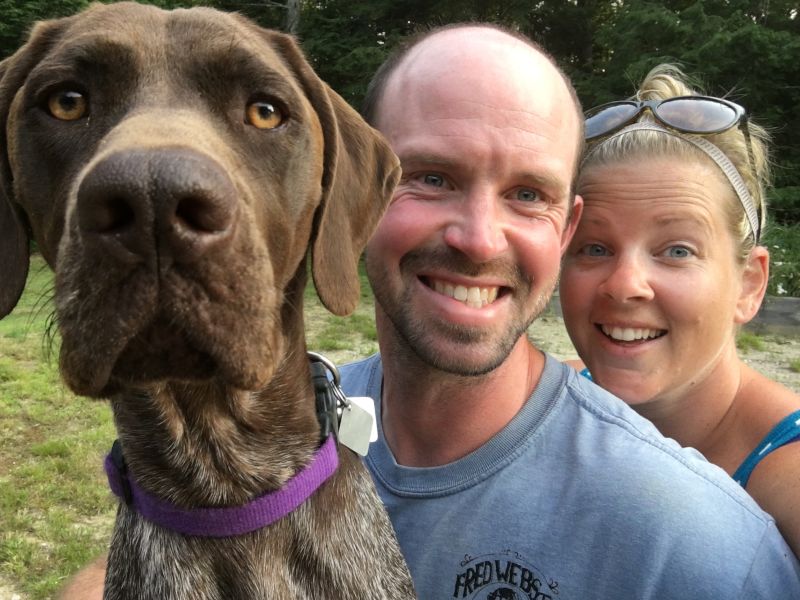 12 / 12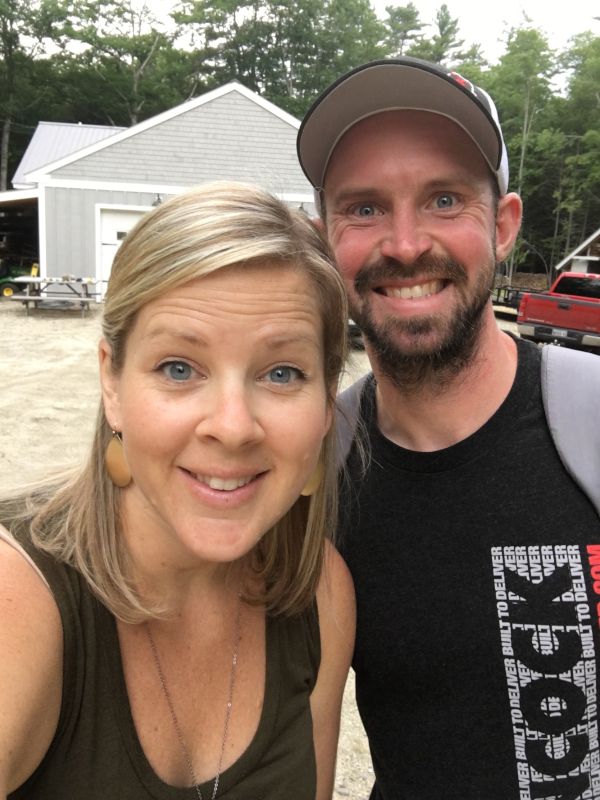 ❮
❯
Our House and Neighborhood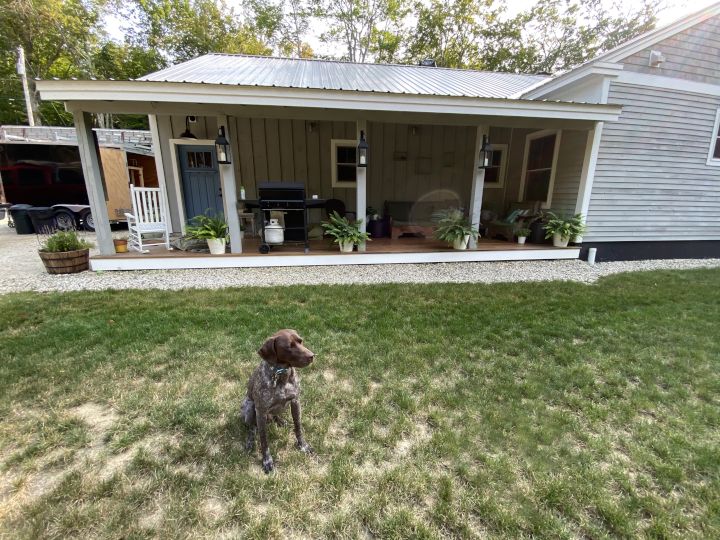 Living in the state of Maine provides us with a unique opportunity to access a wide range of activities to explore, whether on the coast, in the mountains or city. Just minutes from our driveway we can be beachside enjoying the ocean or hiking one of the many trails. Right down the road are the local sports fields, amazing schools and kid-worthy playgrounds.
Our home is nestled back in the woods across from a kid-filled neighborhood. It's the happening place to go for trick-or-treating. Through a labor of love, Troy built us a beautiful three-bedroom home, with a large great room to use for hosting game nights or family dinners. We are picking out colors and looking forward to decorating our child's nursery.
Our phenomenally large grassy yard was transformed into our wedding venue, creating a memorable day with an abundance of family and friends. The yards also great for riding four-wheelers around or snowmobiles in the winter.
Our community hosts a wide range of events throughout the year; one of our favorites is the summer concert series that has live music, outside yoga classes, food trucks and family movie night. In the winter the Northern Lights Celebration lights up our town with a story walk for the kids, a tree lighting ceremony and horse-drawn wagon rides.
Being just 20 minutes from Portland allows us to take advantage of the great activities the city has to offer, as well as be part of the diverse cultures Erin's school community encompasses.
Our Extended Families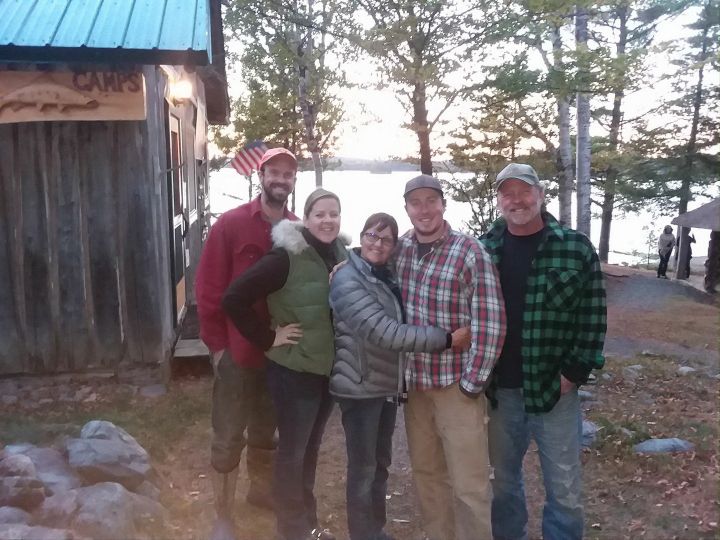 We are so fortunate to live close by both of our families. Troy's parents live just up the driveway and can not wait for the many trips their future grandchild will take up to their house to get spoiled, along with their "grand-pup" Pepper (our dog). His mom is eager to provide childcare for us. Along with Troy's brother, Erin's mom, her brother, sister and their children only live thirty minutes away. Her mom is an owner of a preschool center, where she loves teaching. Erin's mom looks forward to becoming a Meme once again and continuing the tradition of sleepovers with the other grandkids, Gabby and Logan.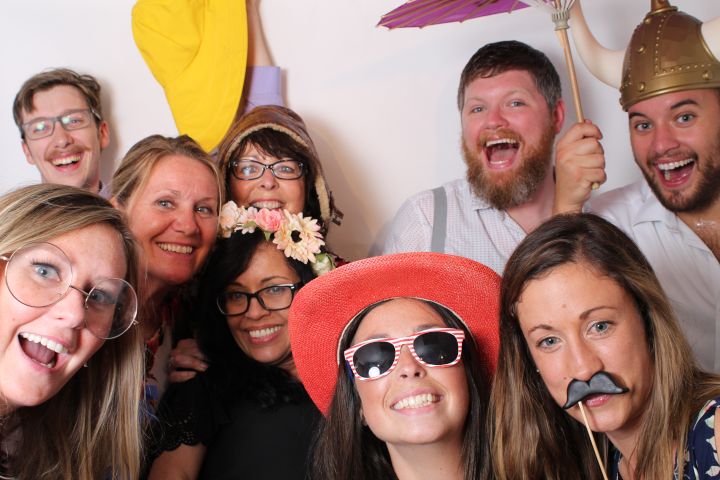 Besides our immediate families we have many extended relatives that live in the area. We have many family traditions that bring the whole big crew together to celebrate and have fun. On hot summer days, you can find the pool at Erin's parent's to be filled with family and friends cooling off, splashing around and cranking up the tunes. Troy's family loves to gather at his Aunt and Uncle's house lakeside. Lakeside days are filled with boat rides, tubing and playing yard games. Both sides of the family enjoy getting together not only around the holidays, but to play cards, board games or to lounge fire side. Everyone is so excited and supportive of our adoption plan. They cannot wait to be a part of the child's life and look forward to a bundle of joy to shower with love.
From Us to You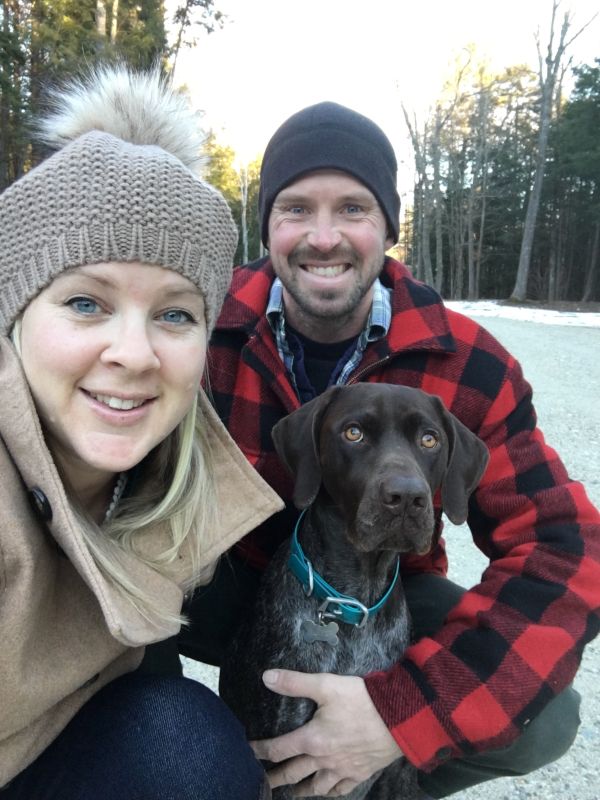 We are humbled and thankful that you have taken the time to consider us. We can't imagine how difficult of a decision this must be for you and from the bottom of our hearts we admire your courageousness and strength. We promise to give your child a safe, stable, nurturing, compassionate home, filled with love and humor. We hope that learning more about us will give you peace of mind as you consider adoption for your child.
We met in 2011 through Match.com and have been inseparable ever since. Over the course of our relationship we have had many adventures traveling across the great state of Maine and to other destinations; but our biggest adventure to date, is the labor of love Troy has put into building our dream home. From cutting all the trees to completing the finish work inside, Troy has tackled this life goal to provide us with a future home to grow our family in. This past fall, close to our eight-year anniversary, we got married in our backyard surrounded by an abundance of family and friends. We couldn't have imagined a better place to hold this celebration, then the place that symbolizes our hard work and dedication to building a future together. While our lives and journey together have not been perfect, we have learned that communication, continual self-growth and the willingness to ride out the waves of life together no matter what, is what has made it work.
This past summer we found out that we are unable to biologically have children together. This news rocked our world at first, having children was something we knew we both wanted from the very beginning of our relationship; however, we turned to prayer and immediately began seeking out all of our options. Adoption was the option that spoke to our hearts and mind so we immediately started taking the necessary steps to adopt. Although the way we originally thought we were going to make our family has changed, we now know that adoption was God's plan for us all along. We know adopting will be an amazing experience, one that has already begun to change us for the better. We cannot wait to share all of our love with our child.
We value the importance of being lifelong learners, being open-minded, having a strong work ethic, as well as raising a child with a moral compass and strong sense of community. We are devoted to leading by example, supporting and encouraging a child's interests and endeavors, as well as being their biggest cheerleader. Additionally, we will work hard to help develop their strengths and enable them to reach their full potential as a productive, responsible and caring citizen in the community.
We are excited to share our life with a child and expand our family. We look forward to continuing family traditions and creating new ones. We also look forward to participating in many of the same activities we did as children such as camping, family vacations, exploring the outdoors, while also encouraging and supporting a child's interests and watching them grow. Our families are extremely supportive of us and our decision to adopt. They cannot wait to spend time with our child helping them as they grow and helping us teach the values, we believe in.
We delight in the role you will play, whatever you choose that to be. You are significant to us and ALWAYS will be. We welcome your continued investment in your child's life. We are happy to send email updates, with pictures and stories, as well as letters with keepsakes that mark milestones in the child's life. We are also open to making arrangements for visits when the time is right. We are eager to know you and happy to work together to maintain a healthy relationship. We make the commitment to you that we will always speak highly of you and honor you with our actions and words. From our perspective, you are making a very brave decision and we will always be thankful and respect you for your choice. Our gratitude for your selflessness will be evident in our home.
Sincerely,
Troy & Erin
Favorites
Actor
Clint Eastwood
Denzel Washington, Jason Statham
Actress
Jane Seymour or Lucy Lawless
Julia Roberts, Kerry Washington
Animal
Whitetail deer
Puppies
Candy Bar
KitKats and Payday
Take 5
Childhood Memory
Family camping and fishing trips
Playing in the pool and family camping trips
Childhood Toy
White rabbit
Legos & my Cabbage Patch Doll
Children's Book
Harry Potter
Classic Movie
Walt Disney's Iron Will
Day of Week
Saturday
Friday
Dessert
Carrot Cake
Ice Cream Cake
Disney Movie
Iron Will
Little Mermaid, Despicable Me (Illumination Entertainment)
Dream Car
Old truck or old Bronco
Dream Job
Bird Hunting dog trainer or a hunting guide
Children's Librarian
Dream Vacation
Trip to Alaska or British Columbia
Traveling around the world
Family Activity
Cribbage
Playing games (cribbage, cornhole, etc.)
Flower / Plant
Pink and White Lady Slipper
Wild flowers
Food
Wild game meat
Salads & Pizza
Form of Exercise
Hiking through the woods
Beachbody on Demand workouts: Morning Meltdown 100
Fruit
Raspberries
Strawberries
Hobby
Hunting & Fishing
Crafting & Baking
Holiday
Halloween & New Years
Christmas
Holiday Tradition
Cutting down or own Christmas tree and decorating it
Gathering at my parent's house for Christmas Eve
Ice Cream
Mint chocolate chip or cookie dough
Under the Stars (chocolate & peanut butter)
Junk Food
Cheez-its
White Cheddar Cheez-its
Leisure Activity
Fishing, moose calling, Partridge hunting
Hanging by the pool or reading a good book
Magazine
Northwoods Sporting Journal or The Maine Sportsman
People
Memory with a Child
Playing with my younger brother or coaching local youth sports in high school
Taking care of my niece when I first moved back from Nashville, all the snuggles, baby giggles and rocking her to sleep.
Memory with Spouse
Camping/fishing trips and marriage proposal
Tearing up the dance floor, Remote camping at Richardson Lake
Movie
Clint Eastwood and John Wayne westerns
Movie Munchie
Cheez-its or white cheddar smart food popcorn
Raisinets
Movie Quote
Hey, I'm gonna give you to the count of ten, to get your ugly, yella, no-good keister off my property, before I pump your guts full of lead! 1, 2, 10! Gangster Johnny (Home Alone)
Movie Type
Western, Action or True Story/Documentary
Action or Romantic Comedy
Olympic Event
Luge
Swimming & Skiing
Quality about my Spouse
Confident
His confidence to be himself
Quote
Irish Blessing
Some people come into our lives and quickly go. Some people stay for awhile, and move our souls to dance. They awaken us to a new understanding, leave footprints on our heart, and we are never, ever the same.
Restaurant
Olive Garden
I love trying out new ones with our friends
Sandwich
Tuna melt and ham italian
BLT
Shopping Store
Bass Pro shop/Cabelas
Target
Song
Garth Brooks "The River"
Sport to Play
Basketball
Soccer
Sport to Watch
Football & Basketball
Soccer
Sports Team
New England Patriots
Subject in School
Biology and Aquaculture
Math
Thing to Cook
Fresh caught brook trout, fresh partridge, caribou
Rice bowl or chicken potpie
Time of Day
Sunrise and sunset
Sunrise & Sunset
Tradition
Hunting, fishing, camping, holiday traditions
Family time by the pool, Decorating for Christmas, Birthday dinners with the family
TV Show
Deadwood and Vikings
HGTV or BRAVO channel
Type of Music
Country, rock, and classic rock
All types (depends on my mood)
Vacation Spot
Trips to camp, hunting and fishing trips
Trip to camp and exploring any new place with my husband
Get in Touch
Provide more information, so American Adoptions can connect you with this family.
---