1-800-ADOPTION
Thank you for viewing our profile
If you would like to learn more about us, please call 1-800-ADOPTION (2367846), fill out the form at the bottom of our on-line profile page, or email us at bp_information@americanadoptions.com.
To revisit our on-line profile page and view our profile video at American Adoptions, simply use your mobile phone to scan the QR code on the right. We are looking forward to hearing from you!
Bimbi & Pori
Hello and thank you for taking the time to look at our profile and learn more about us. We are very excited to expand our family through adoption. If you choose us, please know that we will forever be grateful to you. We are both loving, fun, creative, and kind and we cannot wait to be parents.
About Us
Job
Assistant Professor
Associate Professor
Education
Doctoral Degree
Doctoral Degree
Relationship
Legally Married
Our Cultural Heritage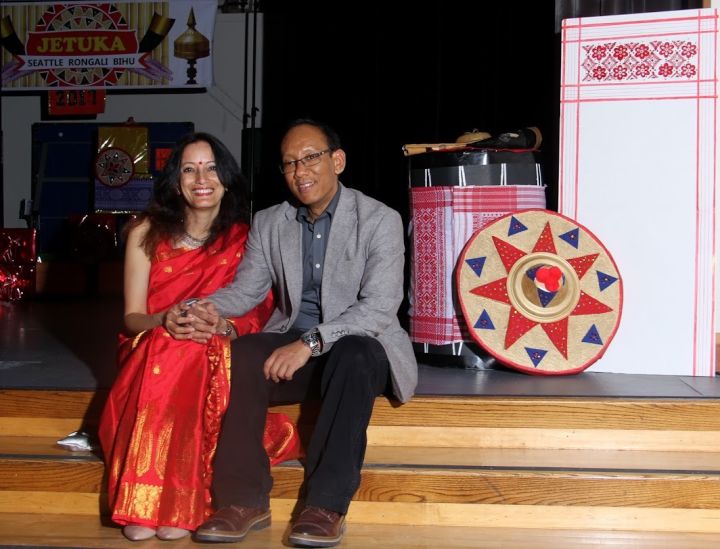 We are both proud to honor our diverse cultural heritage. We immigrated to the US from India and bring a wealth of experiences and practices. For instance, between the two of us, we speak and understand six different languages. We do not speak the same first language and communicate primarily in English and Hindi. The child in our home will speak English as the first language but we will encourage him/her to learn a second language. This will be helpful in the future for negotiating an increasingly connected world. We bring in experiences of living in multiple countries including US, India, the UK, and Vienna and traveling to 48 countries.
At home, we regularly celebrate many festivals such as Thanksgiving, Christmas, Diwali, Holi, Easter, July 4th and many more. We also celebrate important festivals from Assam (Pori's state in India) and Manipur (Bimbi's state in India). In addition to traditional American fare, we also cook and maintain traditional recipes from India. In our everyday interactions, we aspire towards respect and tolerance for people who look, speak, live, and think differently from us. We hope to inculcate these central values in our child. Our wide experience of travel and work throughout the world has taught us that people have more things in common than superficial differences.
Our Passions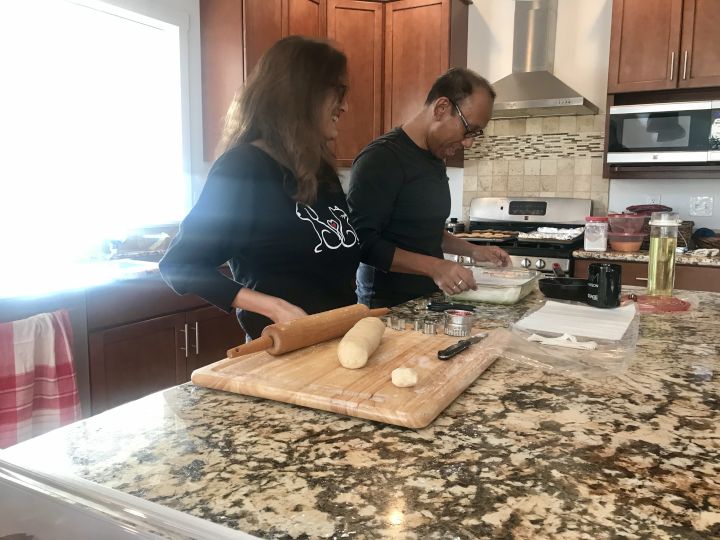 We love to travel together, explore different cultures, try new foods, and collect souvenirs. Every new place is a learning experience for us. Pori is a very passionate photographer and she always manages to capture breathtaking pictures of natural landmarks.
We are both passionate about cooking. Two people coming together to create a tasty dish or two is one of life's great pleasures. Bimbi is the bread maker in the family and he has a few tricks up his sleeve when it comes to bread. Pori cooks delicious meals and likes to refer to Bimbi as her "sous-chef"! We cook together regularly and it is a time for us to de-stress and share the day's stories. One of the traditions we have established in our family is to try out new recipes during weekends or during major celebrations such as birthdays, anniversaries, and holidays. We have managed to learn quite a few new recipes in this manner. It is a great bonding experience and we cannot wait to cook with the little one.
Our Pets, Calvin & Hobbes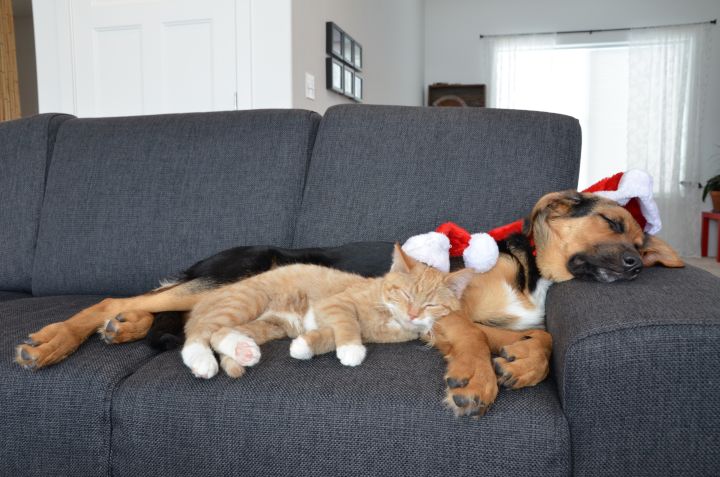 We are loving parents to our dog and cat—Calvin and Hobbes. Pori named them after her favorite childhood comic book characters. Calvin is a German Shepherd-Border Collie mix while Hobbes is an orange tabby with white boots! We got the fur kids when they were just two months old from the local animal shelter. Calvin is shy by nature but very energetic. She is great with kids and her protective instincts come out around small children. Hobbes is not shy at all and he, in fact, rules our household like a king. The pets have bonded very well; they play together and we often find them snuggling together on the couch or beds. We have a fenced backyard for both pets to play. Calvin loves the outdoors. She enjoys taking long walks, playing in the snow, or visiting the Pooch Park. Hobbes loves the outdoors too especially in summer, when he can nibble at the grass shoots and chase bugs and flies.
Photos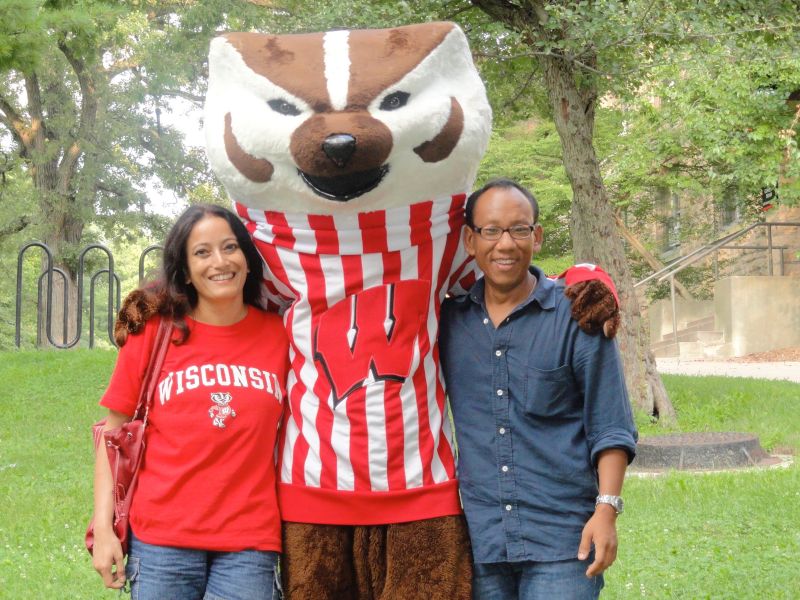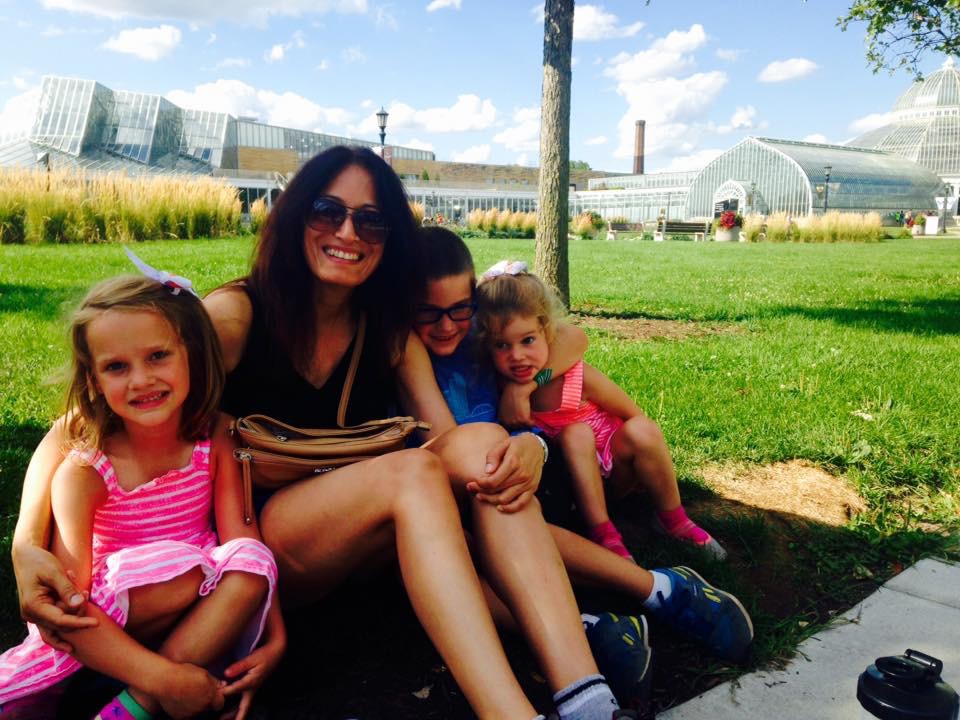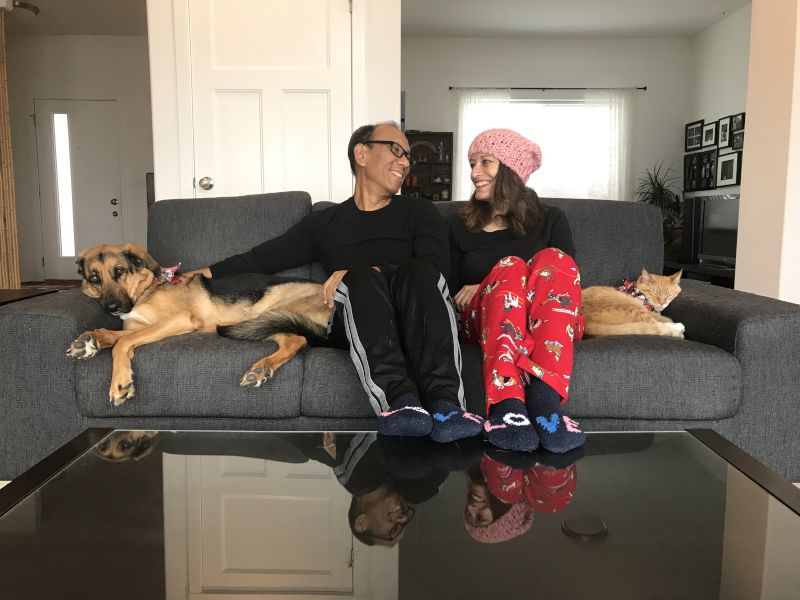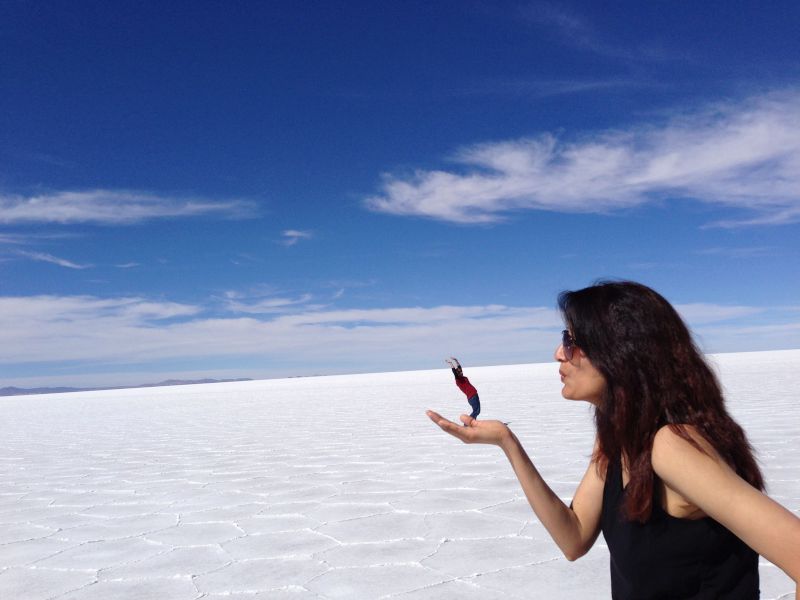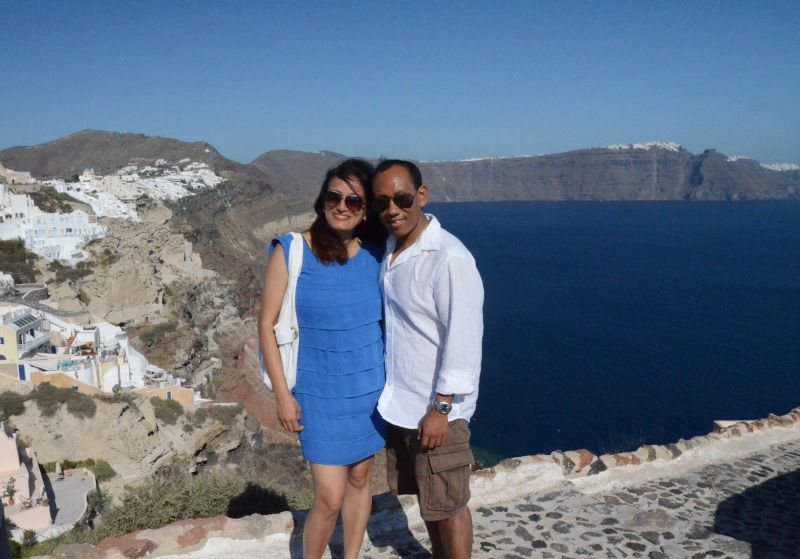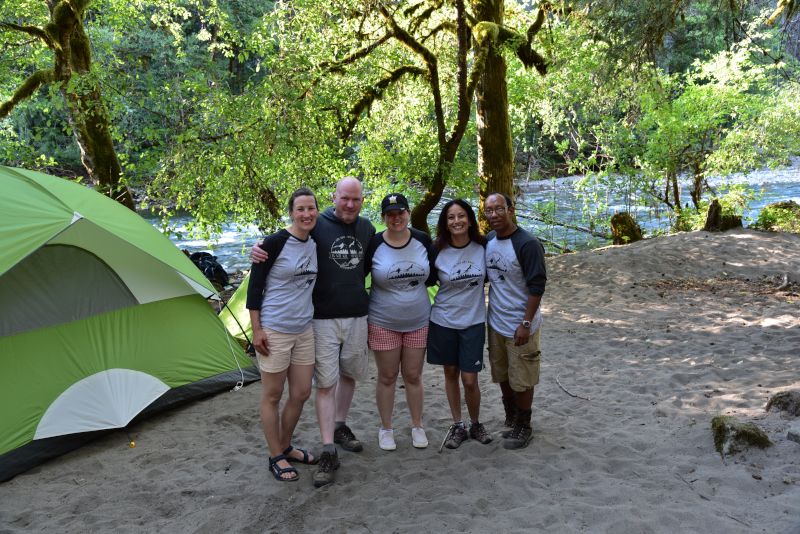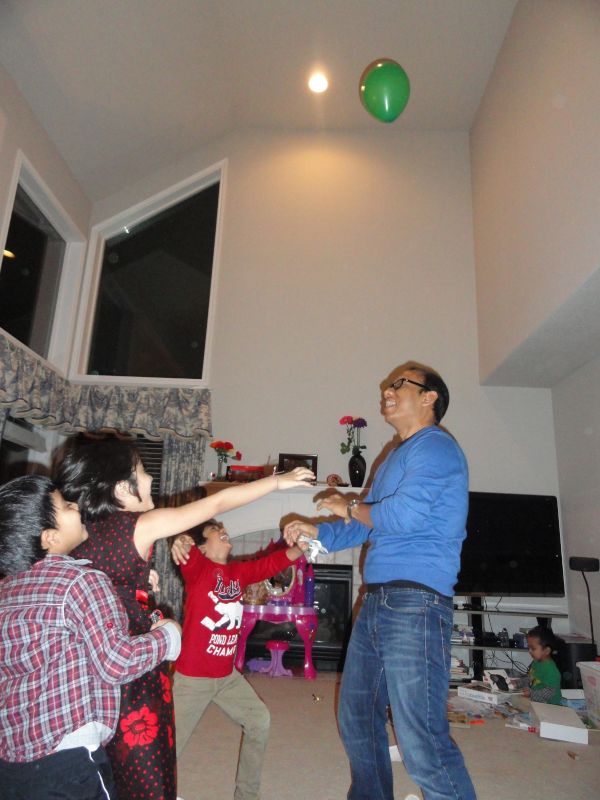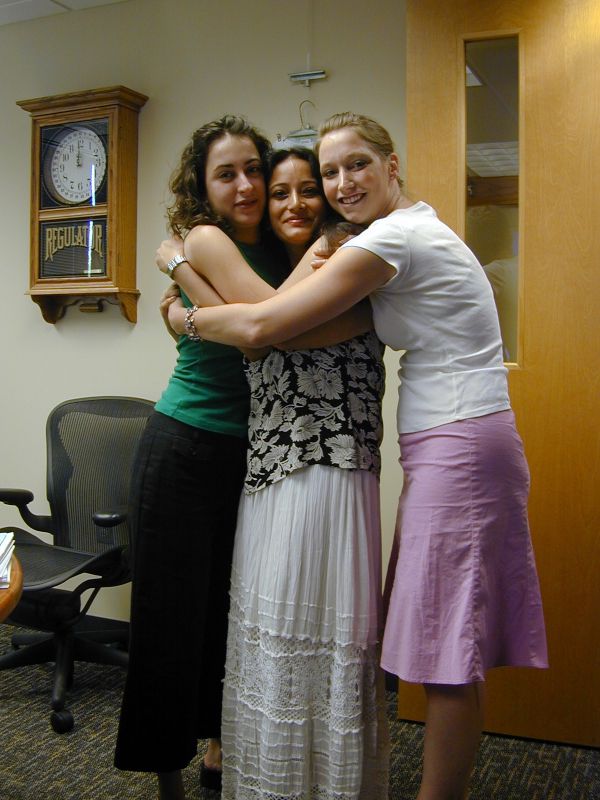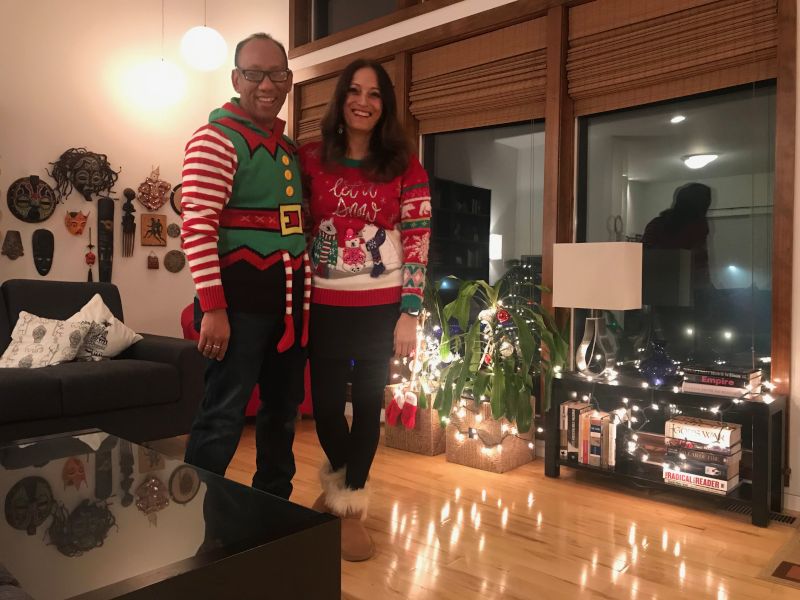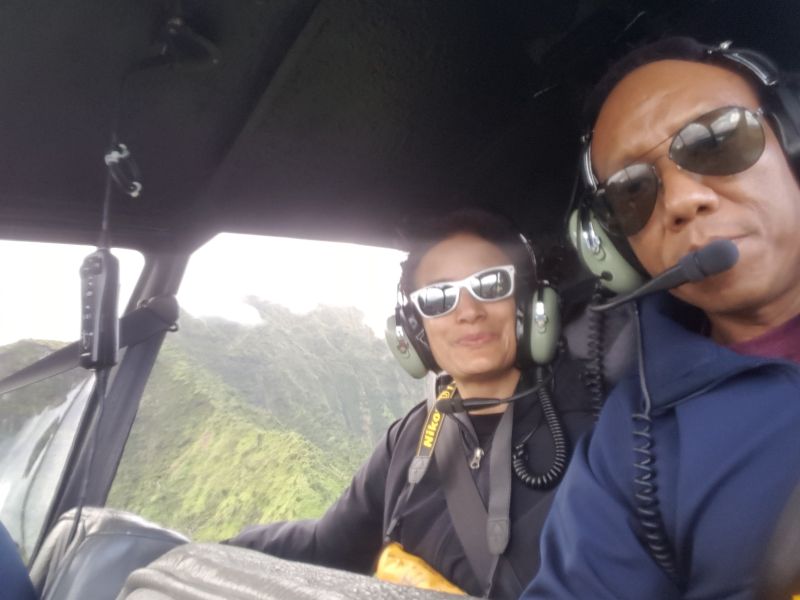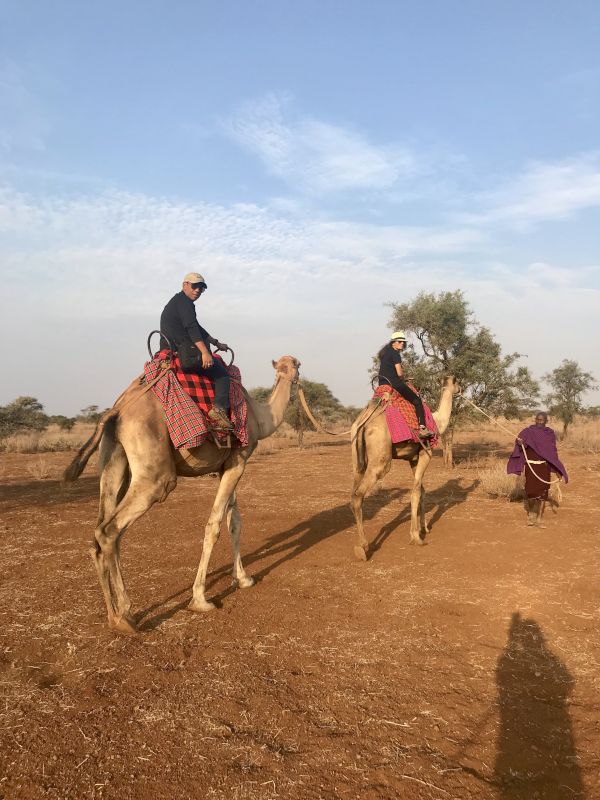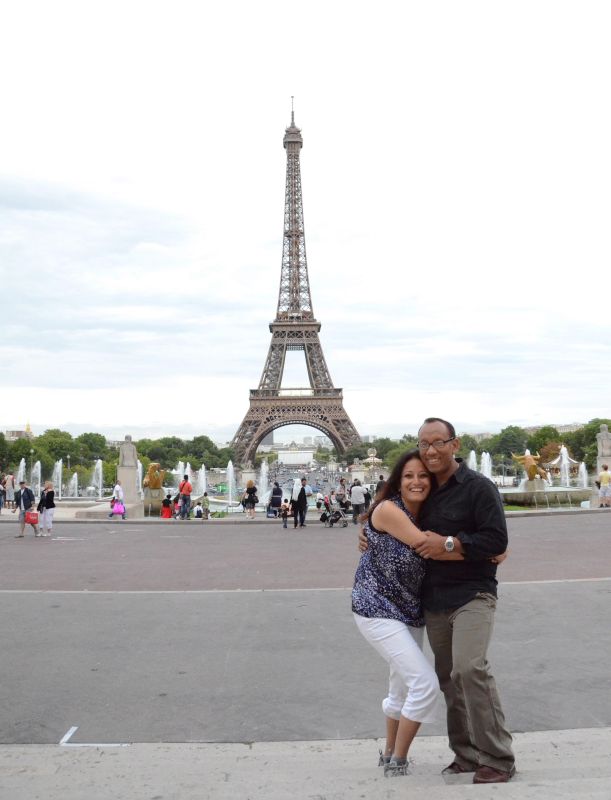 ×
1 / 12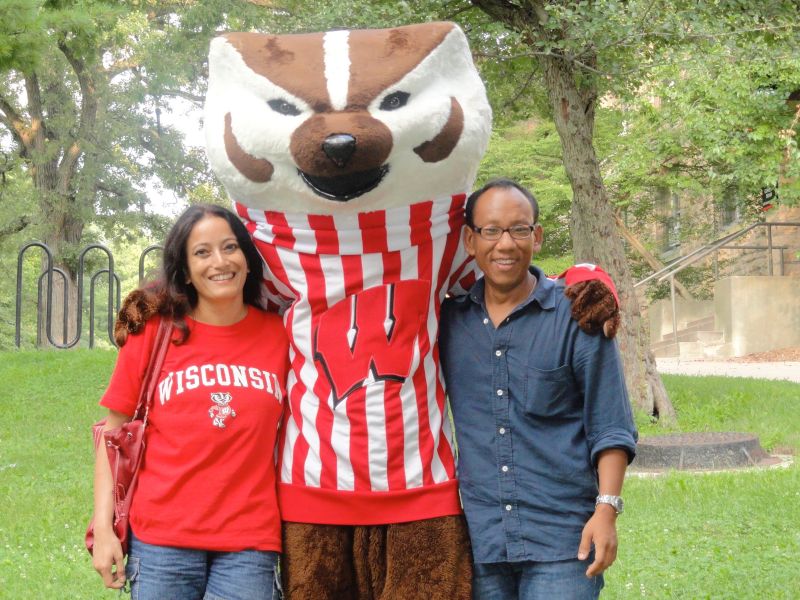 2 / 12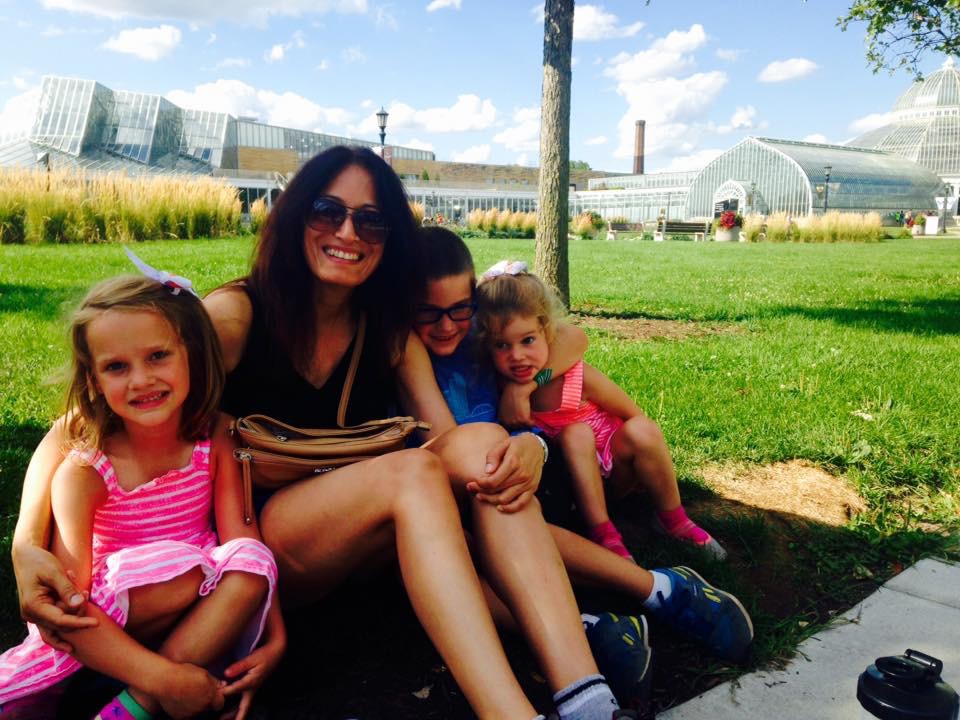 3 / 12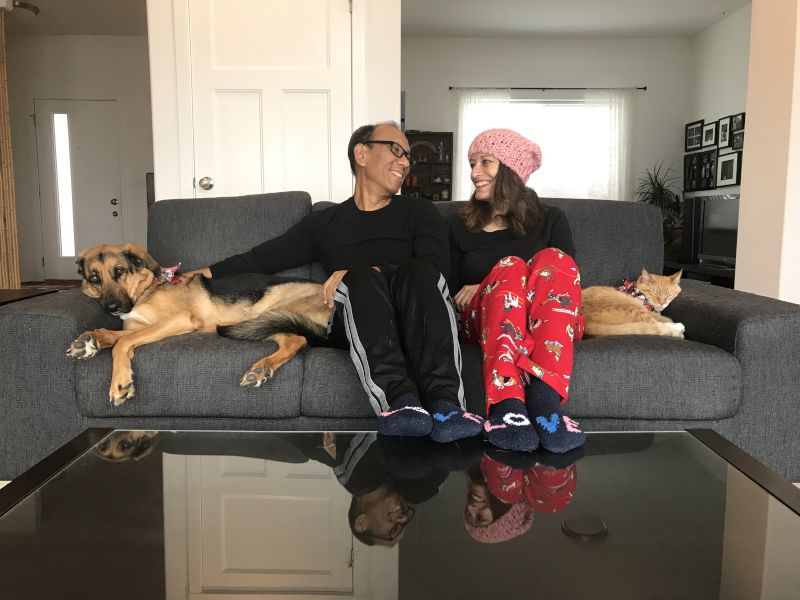 4 / 12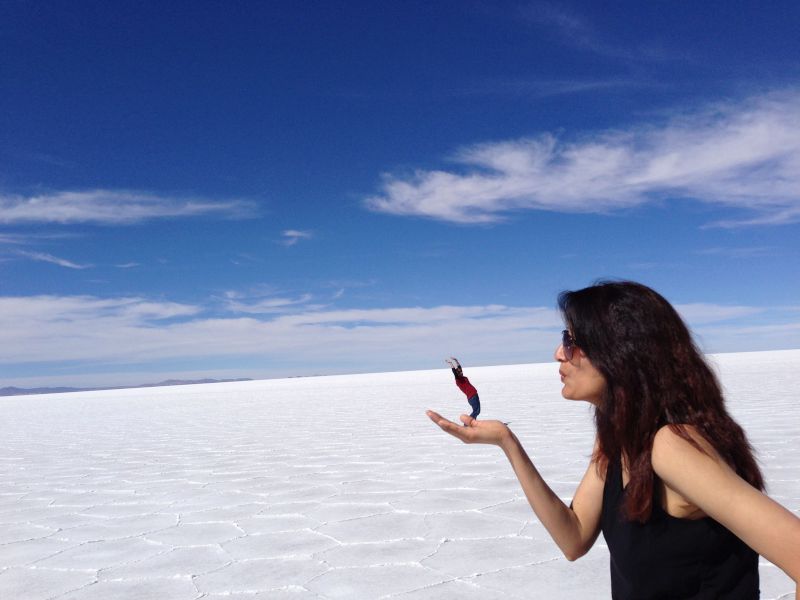 5 / 12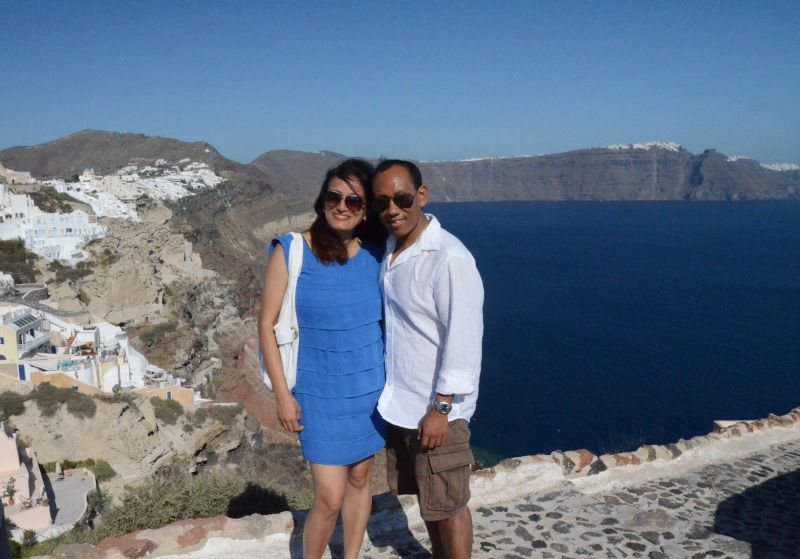 6 / 12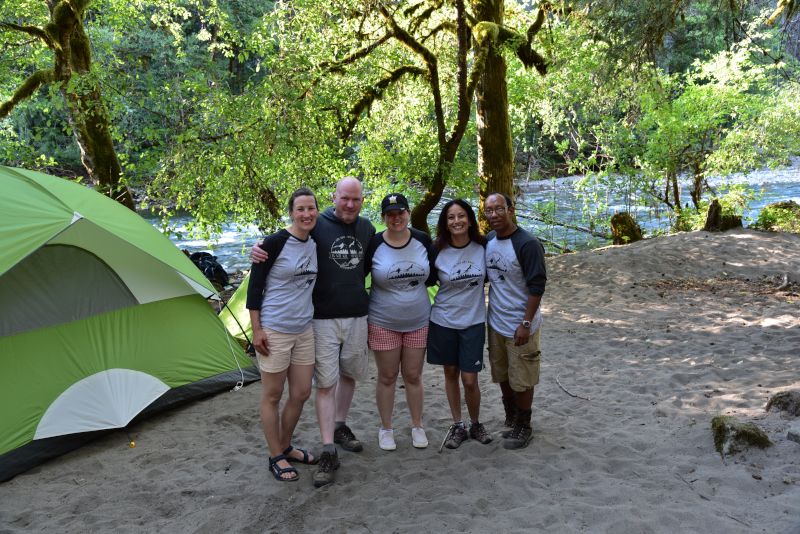 7 / 12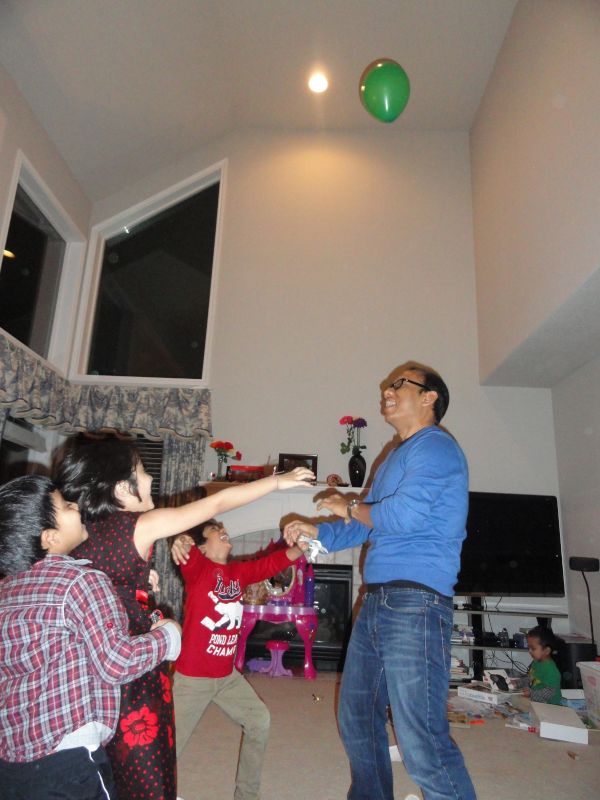 8 / 12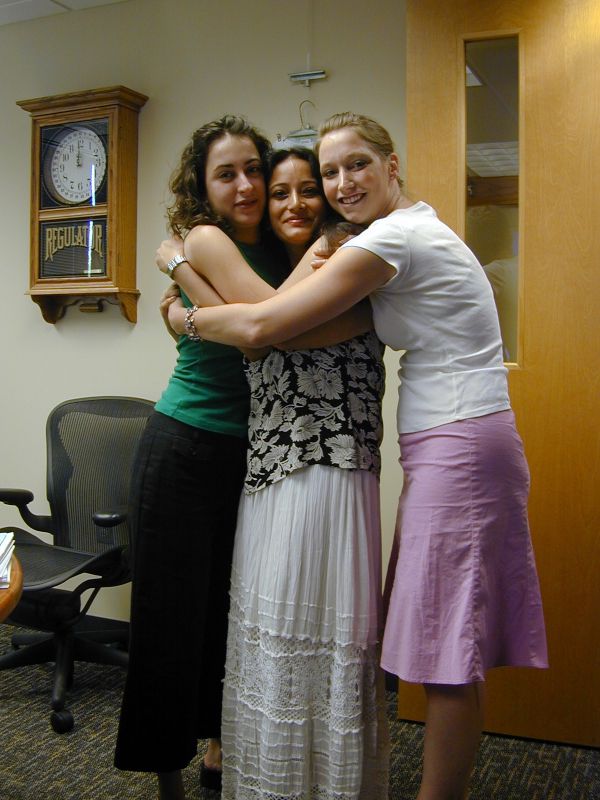 9 / 12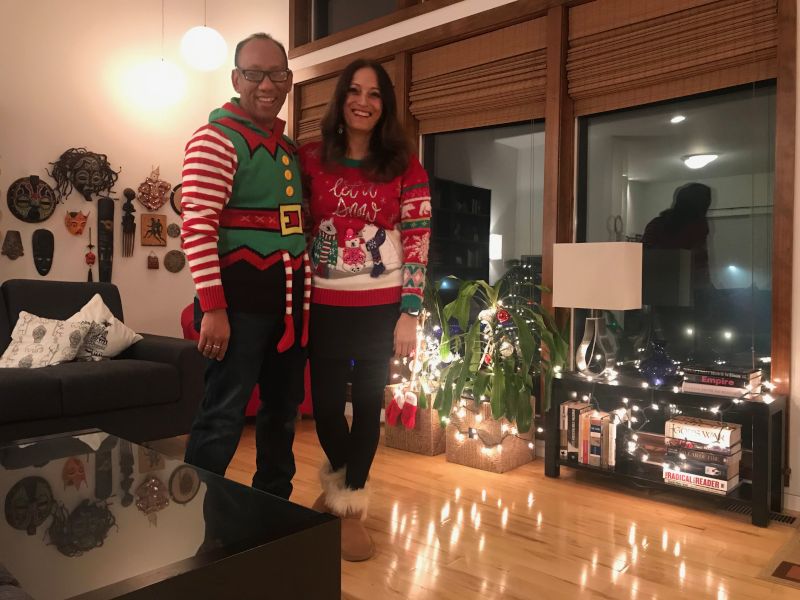 10 / 12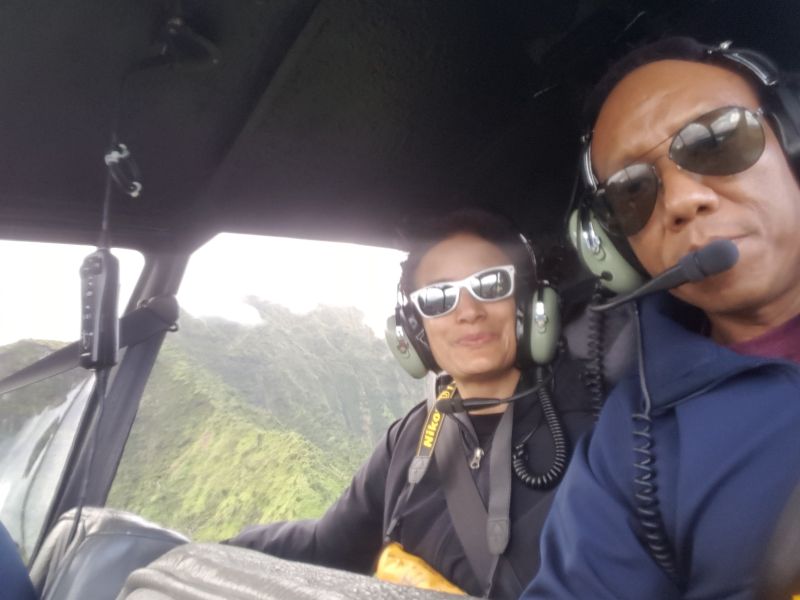 11 / 12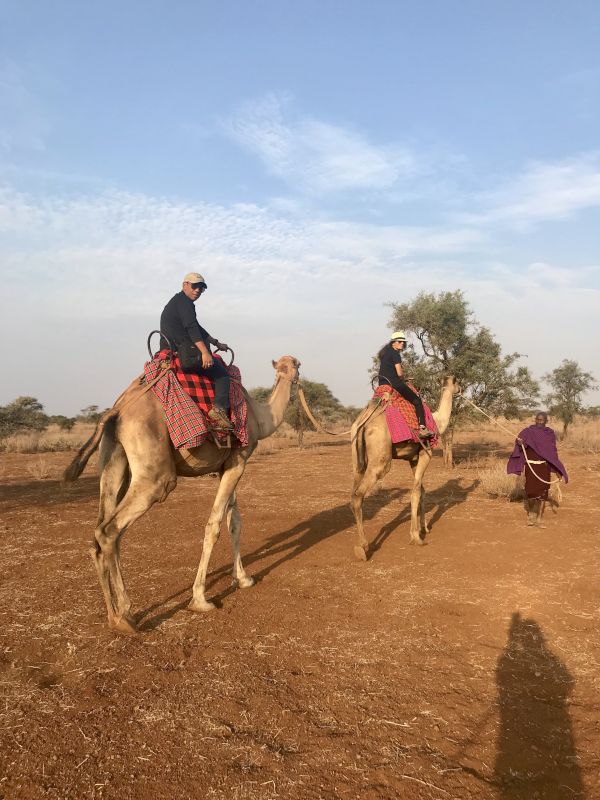 12 / 12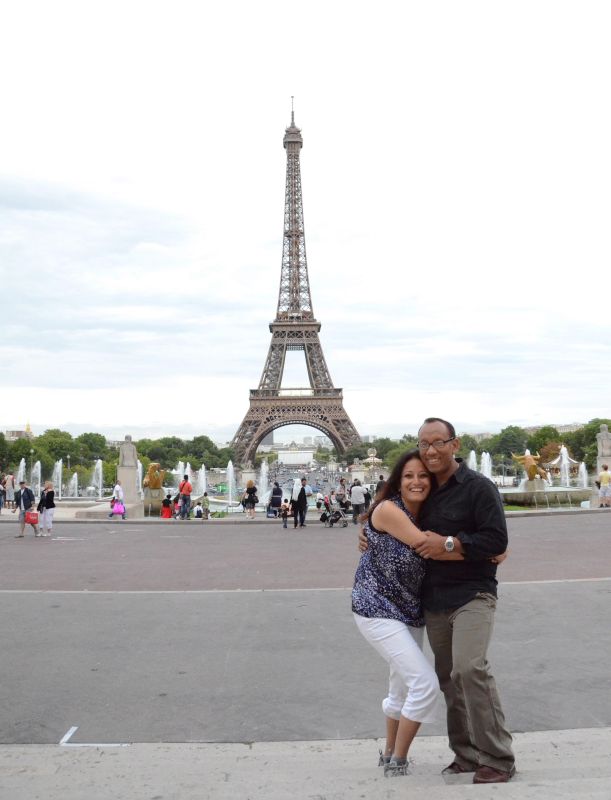 ❮
❯
Our Extended Families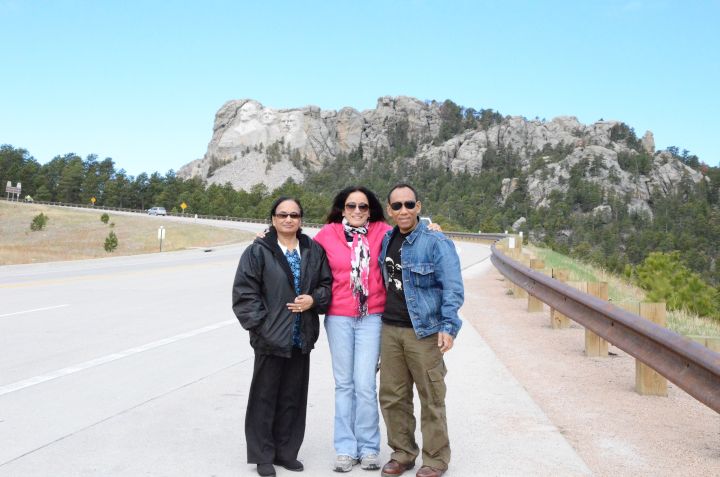 Pori is the only child of her parents. Her mom spends time between India and the US. She is moving here to stay with us permanently this summer. We are so excited about her move, and it is right in time for her to spoil her grandchild! One of Pori's aunts lives in our neighborhood and Pori has many family members all over the U.S. The whole big family is waiting for the baby. We are very fortunate that there will be lot of support from the extended family and friends when the baby arrives.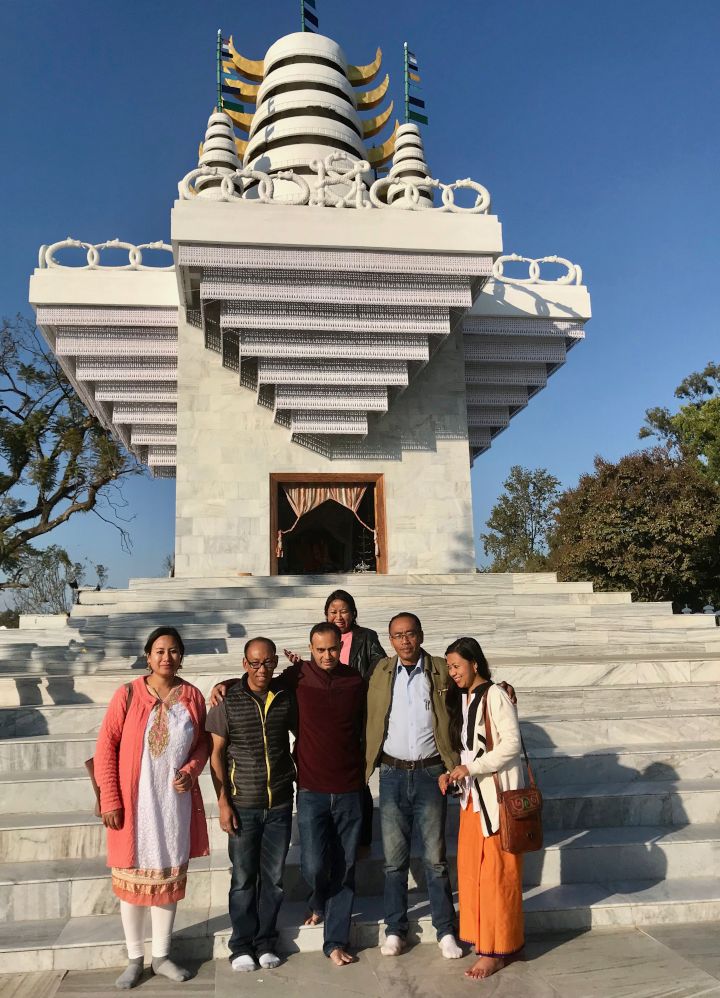 Bimbi is the first of three siblings. Eli, Bimbi's sister, is moving to the west coast this summer for a new job. We meet regularly and she is keenly following the developments in the adoption process. Eli is waiting to become an aunt and spoiling the child. Bindu is the youngest; everyone jokingly refers to him as 'Bimbi's elder brother' because of his robust size. Bindu is also eager to become an uncle. Bimbi has family members and cousins living in the U.S. Every year, we meet during summers and the holiday season.
Our House and Neighborhood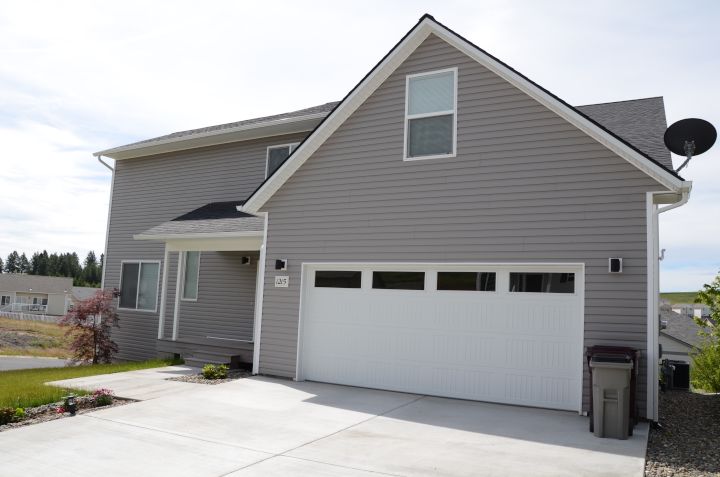 We live in a newly constructed house which Pori has put a lot of effort into designing! Our house has four bedrooms and is built in an open-concept style. We have a large fenced backyard and a kitchen garden where we grow seasonal vegetables and flowers. The backyard is also a playground for our pets and our grilling station in summer. We are also conveniently located right next to the park which has a large play area for children. All our home needs now is a child!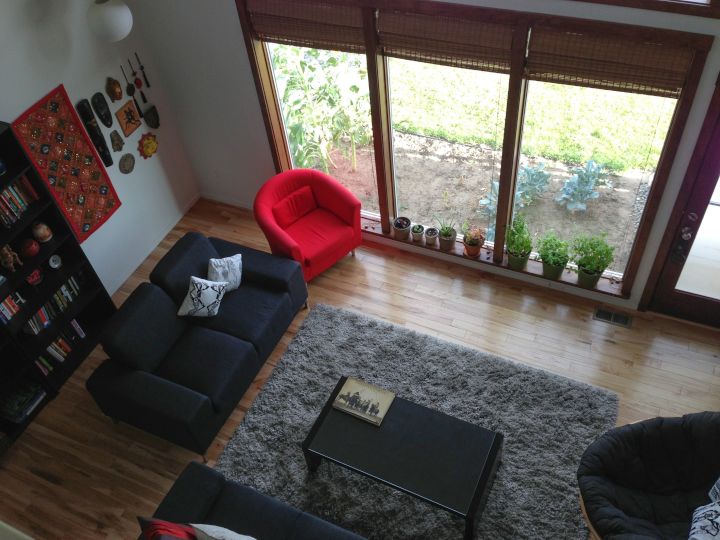 Our town is a very close-knit and peaceful community with an excellent school district. Although a small town, there are lots of opportunities for kids including the well-stocked public library downtown. The community comprises of people from all over the world, which makes it a special and diverse place to live. The Fourth of July parade and celebrations and the National Lentil Festival are important events for the community to get together. The Lentil Festival has a cooking competition where contestants submit innovative and tasty lentil dishes.
We love the Pacific Northwest and its milder winters. We also appreciate the fact that we are surrounded by major national parks and beautiful mountain ranges and that we have a wonderful community here.
From Us to You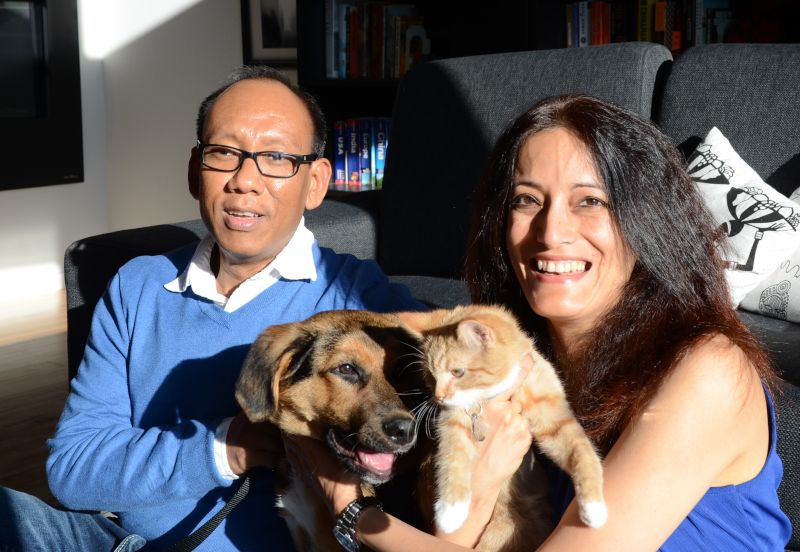 Hello and thank you for taking the time to look at our portfolio and learn more about us. This is a hard letter to write as we have never met you. Nevertheless, we hope that our love for each other, our personalities, and our hope to become parents comes through in these lines. We know that by making this decision, you want what is best for your child. And we respect and honor your desire to find the right family for your baby. We promise a nurturing home, one where the child will grow up with warm home-cooked meals, pets, music, books, art, curiosity, and laughter.
We plan on continuing to make our family our first priority. We hope to instill the values of kindness, honesty, humility, open communication, awareness of other people's needs, responsibility, personal accountability, and the importance of family in our child. One of the great joys of being teachers is that we engage with young and curious minds every single day. This has also given us the insight that each child possesses a unique personality. We promise to support, encourage, and nurture the development of that personality every single step of the way.
Living in a university town has its own rewards. Our community is very diverse with people from all over the world. We are so fortunate to have friends who speak different languages, follow varied rituals and customs, and celebrate a wide range of festivals. We are keen on raising our child as a citizen of the world. We believe that speaking and listening to each other respectfully, in spite of our differences, could address so much of the world's problems. We believe that people have more in common than what divides them.
We are incredibly honored and grateful that you are considering us, and we want to provide you with a sense of trust that your child will grow up with unconditional love and support. It is our promise that you will also be updated on your child's growth and progress with letters and pictures.
We want you to know that as United States citizens of East Indian origin, we fully understand and appreciate diversity and the acceptance of other people at a deeply personal level. If you belong to another race or ethnicity, we will make an effort to create connections with your child's ethnic and racial community. Both of us are aware of the fact that being adopted by parents of a different race adds another dimension to the child's identity as he/she grows up. It is our commitment that we will work to make these layering of identities a matter of pride, joy, sustenance, and strength for the child. In our family, we have many different ethnicities represented. In this sense, we are prepared for a child of any background and he/she will feel right at home. We are very excited to add a child to this diverse, loving family.
Lastly, we want you to know that you will always be respected and spoken highly of in our home. Our child will know that they are adopted from the beginning and that they have an amazing and selfless birth mom who gave us all a priceless gift. We have immediate family members and close friends who have built their families through adoption. They swear that they would absolutely do it all over again. Pori's paternal aunt has an adopted daughter, who is very close to Pori. And we have been ready for a child for a while now. We will teach the child that adoption is a natural and normal process by which certain adults agree and choose to build and nurture their families. We are committed to the open adoption process and we will respect your comfort level and wishes to the fullest extent possible. It is our promise that you will also be updated on your child's growth and progress with letters, pictures, emails, phone calls, videos, video calls and/or visits, according to your preferences.
Thank you for taking the time to get to know us through our profile.
Best wishes,
Bimbi & Pori
Favorites
Actress
Meryl Streep
Jennifer Lawrence
Author
Charles Dickens
Mahatma Gandhi
Book
When Breath Becomes Air
Story of My Experiments with Truth
Candy Bar
Ghirardelli Dark Chocolate with Caramel
Cartoon
Tom and Jerry
Tom and Jerry
Childhood Memory
Falling asleep with sound of raindrops on the tin roof
Play time with my pets and cousins
Childhood Toy
Small wooden boat
A doll house
Children's Book
Where the Wild Things Are
Where the Wild Things Are
Classic Movie
Spartacus
It's a Wonderful Life
Dessert
Chocolate cake with ice cream
Chocolate
Disney Movie
The Lion King
The Lion King
Dream Car
Honda fit
Subaru Outback
Dream Job
Chef
National Geographic Photographer
Dream Vacation
Hawaii
Hawaii
Family Activity
Cooking, board games
Outdoors: Hiking; Indoors: Cooking
Food
Meat and potatoes
Chocolate
Form of Exercise
Weight lifting, ellipticals
Running
Holiday
Christmas
Christmas
Holiday Song
Santa Claus is Coming to Town
Silent Night
Holiday Tradition
Christmas gifts
Making cookies
Ice Cream
Caramel Macchiato Ice Cream
Tillamook Caramel Toffee Crunch
Junk Food
Chips and salsa
Potato fries
Leisure Activity
Binge watching TV
Reading
Magazine
National Geographic
National Geographic
Memory with a Child
Puzzles with our nephew
Babysitting our friends' children
Memory with Spouse
Trip to Peru
Trip to Peru
Movie
To kill a mocking bird
Life is beautiful
Movie Munchie
Caramel popcorn
Caramel popcorn
Movie Type
Thrillers, drama
Musical
The Lion King
The Lion King
Musical Group
Pink Floyd
Pink Floyd
Nursery Rhyme
Ba ba black sheep
Jack and Jill
Personal Hero
Mahatma Gandhi
Mahatma Gandhi
Play
Raisin in the Sun
Raisin in the sun
Quality about my Spouse
Her Honesty
His Sense of humor
Sandwich
Muffuletta New Orleans style
Sport to Play
Soccer
Tennis
Sport to Watch
Soccer, cricket
Tennis, Cricket
Sports Star
Cristiano Ronaldo
Thing to Cook
Pork curry
I love to bake
Time of Day
Evening
Evening
TV Show
The Sopranos
Big Bang Theory
Get in Touch
Provide more information, so American Adoptions can connect you with this family.
---