1-800-ADOPTION
Thank you for viewing our profile
If you would like to learn more about us, please call 1-800-ADOPTION (2367846), fill out the form at the bottom of our on-line profile page, or email us at bp_information@americanadoptions.com.
To revisit our on-line profile page and view our profile video at American Adoptions, simply use your mobile phone to scan the QR code on the right. We are looking forward to hearing from you!
Mike & Erin
We have unending gratitude for your sacrifice and for you taking the time to get to know us. As parents we would love your child unconditionally, show them a world of adventure, and cherish being a part of their life. We hope you consider us, and we look forward to what the future holds.
About Us
Job
Data Reporting Specialist
Future Stay-at-Home Mom
Education
Bachelor's Degree in Engineering
Bachelor's Degree in Communication
Relationship
Legally Married
Our Favorite Vacation Spot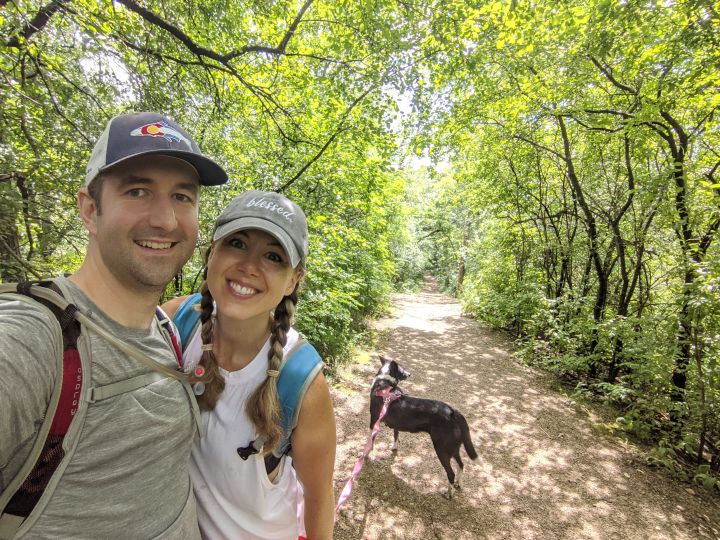 We both love to travel and explore new places. Erin always says that she wants to see the whole world and we hope we do that someday. One place we love to visit every year is in northern Wisconsin. Mike's extended family runs a resort, and he has gone almost every year since he was a baby. Erin has now been 10 times, and as the family has grown to include wives and children we've become quite a big group.
We spend the week just being outdoors and enjoying each other's company. We boat, swim, bike, hike, lay out in the sun, play yard games, golf, and fish. Just about whatever you can think of to do outside, we try and fit it in. Our young nephews love visiting the local zoo and riding trains, and we look forward to sharing that experience with a child. If it's a rainy day we get out the puzzles or board games. Over the years we've also developed some new traditions such as each couple making a special meal and taking a group canoe trip up a windy creek. Erin has become famous for her special Sunday brunch, always making something new like blueberry coffee cake, fancy quiches, shrimp and grits, or loaded oatmeal. She always keeps bringing everyone back for more. The pace of life is slower in the small town, so the week is a wonderful time to relax and to become closer as a family.
Our Dreams for this Child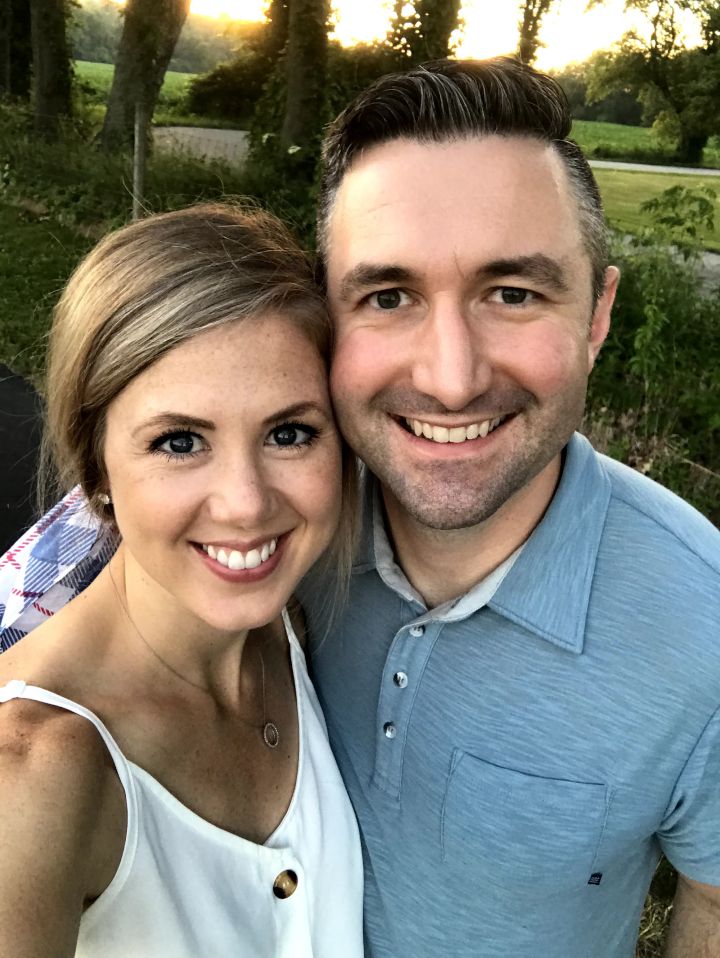 We have always dreamed of becoming parents and growing our family. We have such an amazing community of family and friends that have given us strength and support throughout our lives. As we began the adoption process and shared our plans with those closest to us, everyone was thrilled for our next adventure! Parenting can be difficult, and they're all excited to help guide us through challenges and celebrate milestones.
We love to travel and experience different cultures together and would love to show a child the world. Life is more joyful through a child's eyes so we hope to allow them a safe space to adventure. We would do our best to give a child every opportunity for success, love them unconditionally, and support their hopes and dreams. We'll want to protect them from any physical or emotional pain, but we know this will be a challenge. As they grow up we'll be there for them to talk through tough times and provide advice. A parent's job is never done, so we'll continue to be there for them through career decisions, growing their own family, and any other life events. We have so much love to share with a child and can't wait to see what our future holds.
Why We Chose Adoption
We found out shortly after our wedding that Erin could not have biological children, and that was a difficult time for us since we wanted to have a large family. We could have gotten an egg donor and gone through fertility treatments, but we felt called in a different direction. There are so many children already in this world deserving of love we wanted to find out more about adoption. We attended an adoption information session near us, and we both came out of that meeting invigorated and excited to grow our family through the gift of adoption. Through this journey we've grown so much individually and in our marriage, and we could not be more excited for what the future holds for us. We're grateful to be at this point where you are reading our profile and are humbled to be considered.
Photos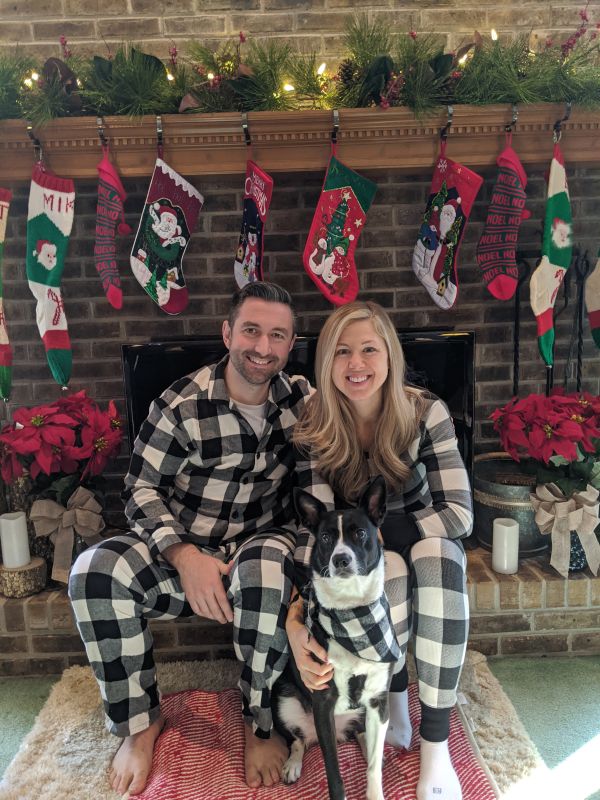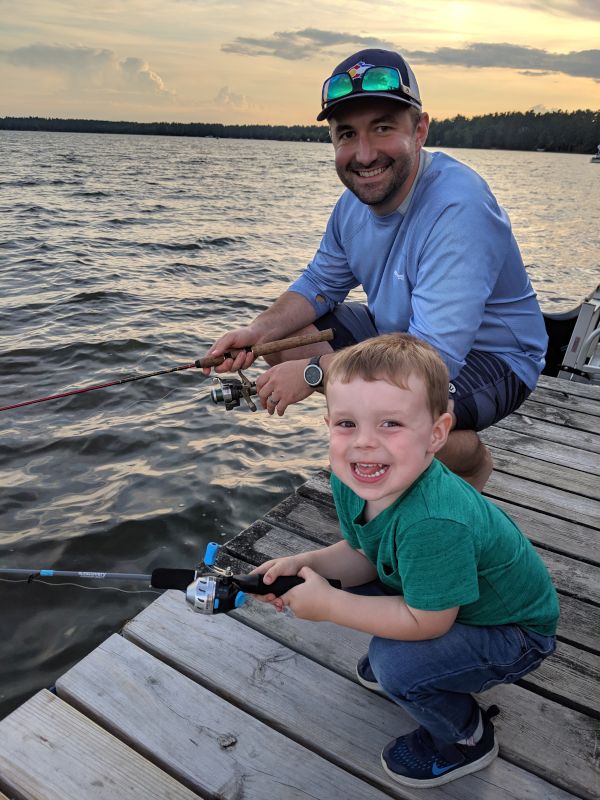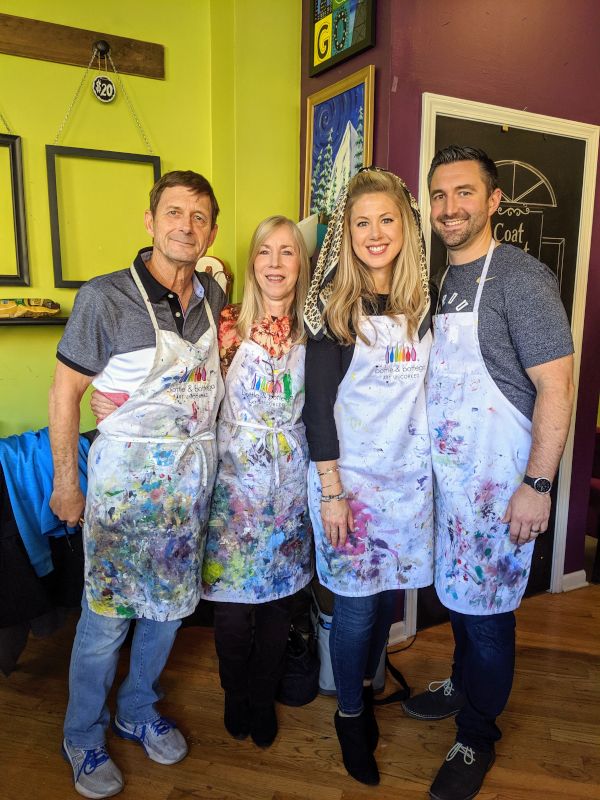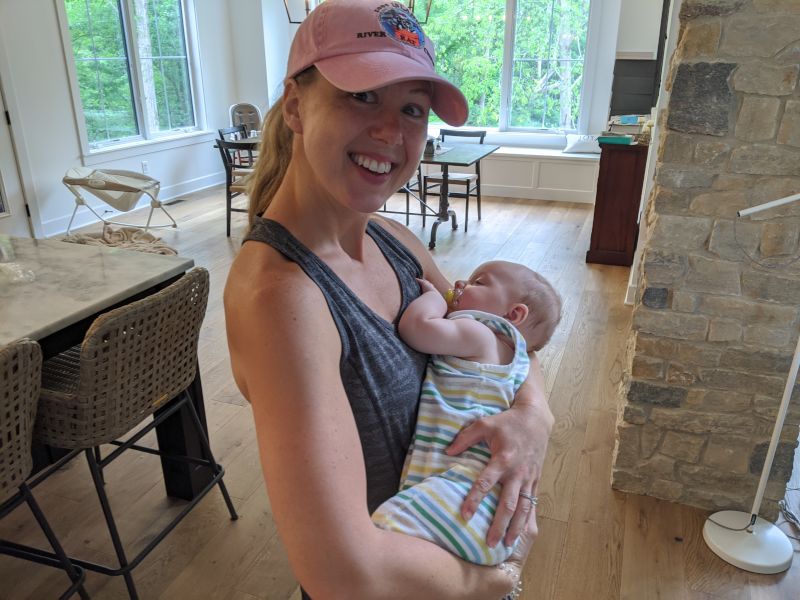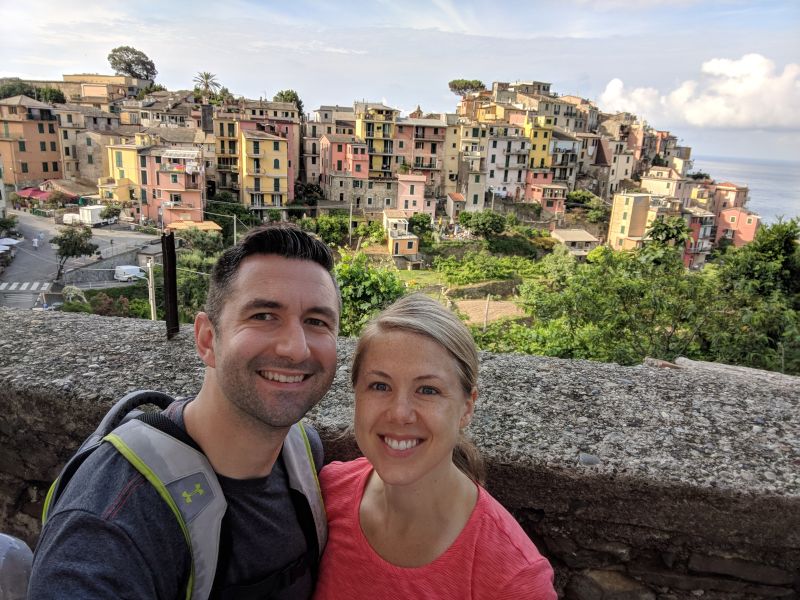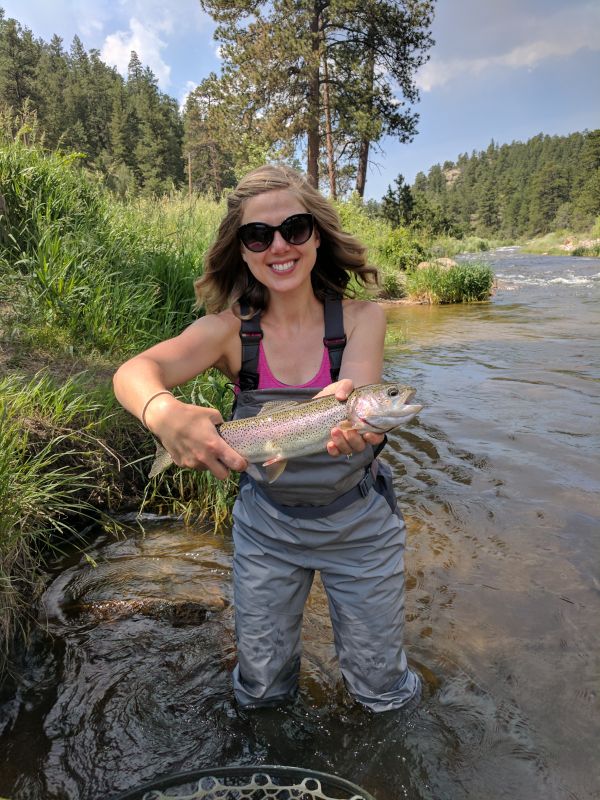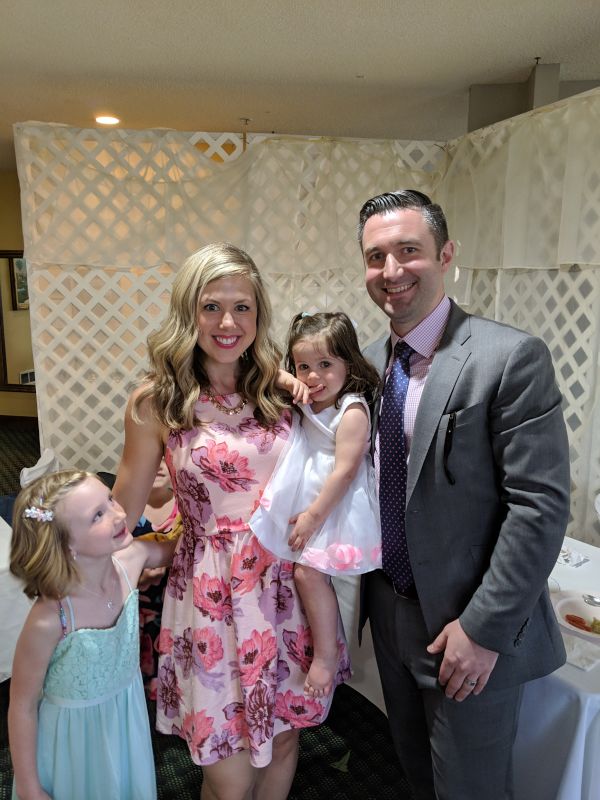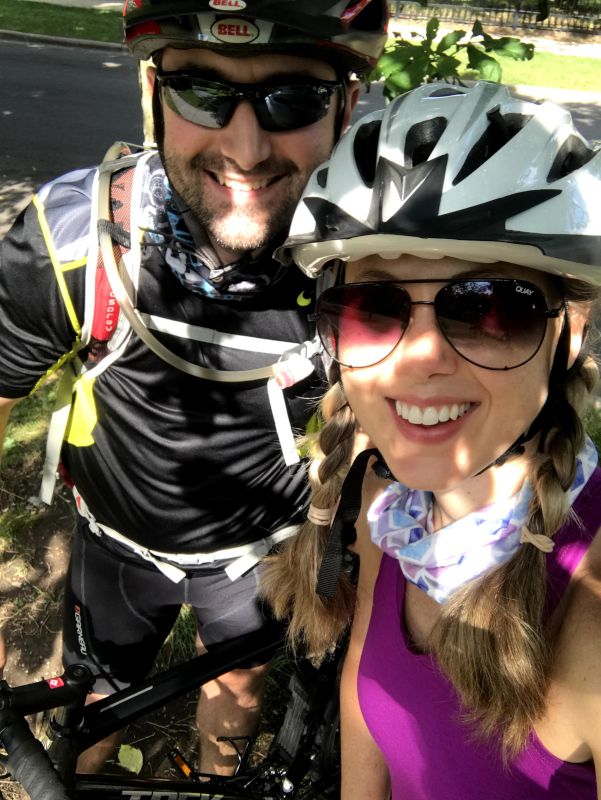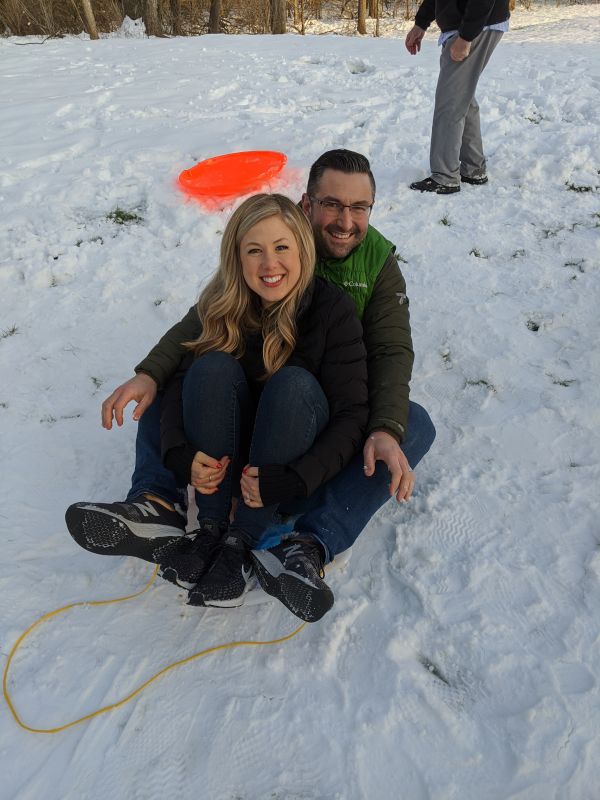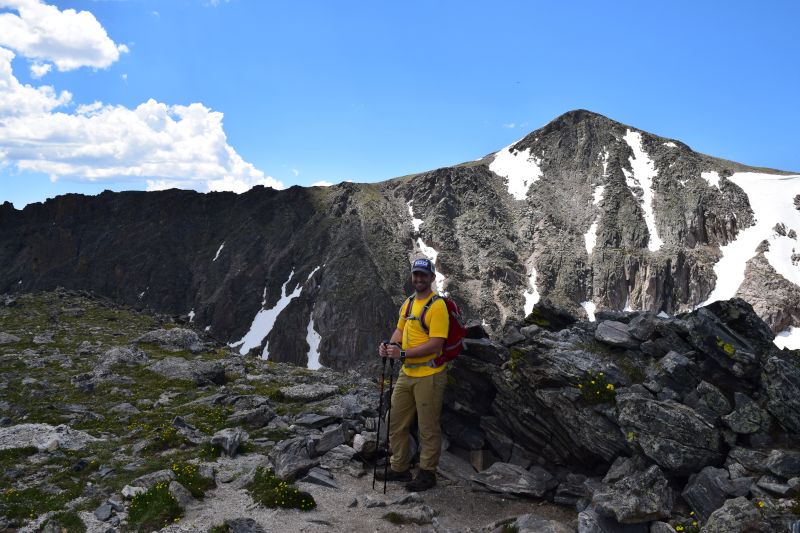 ×
1 / 12
2 / 12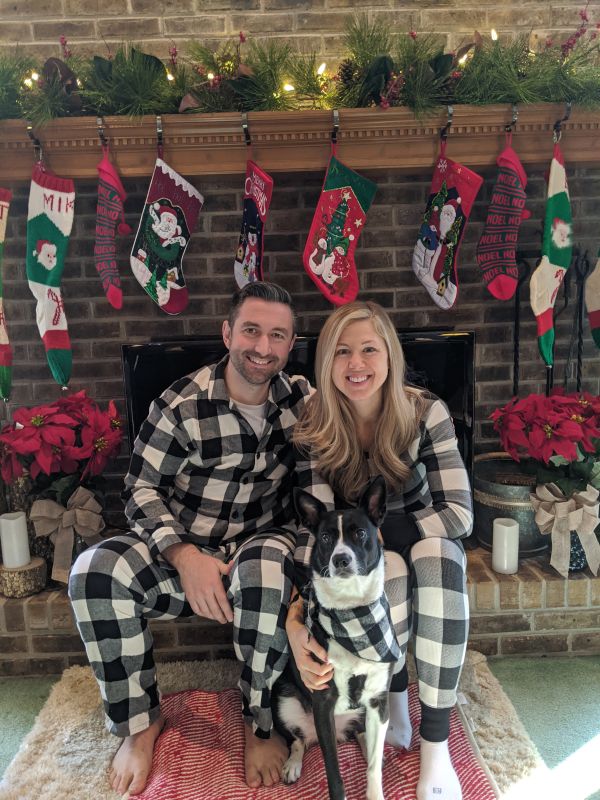 3 / 12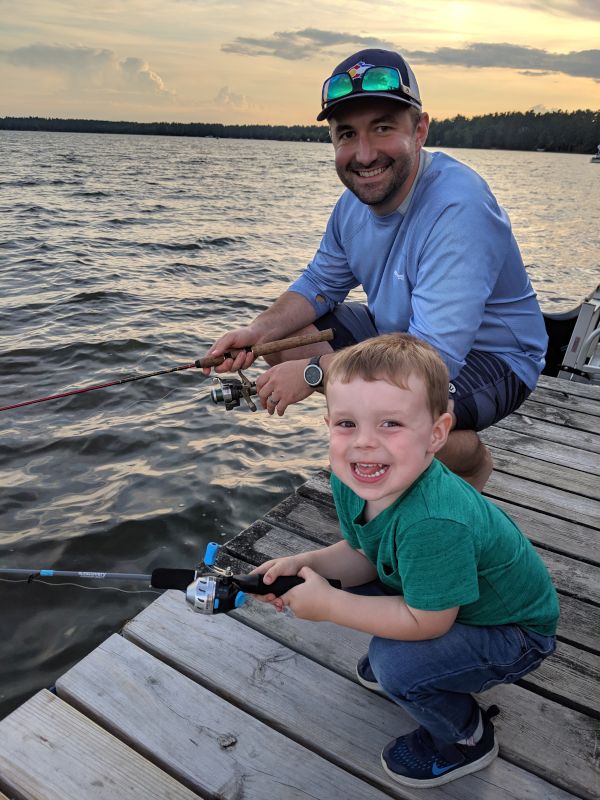 4 / 12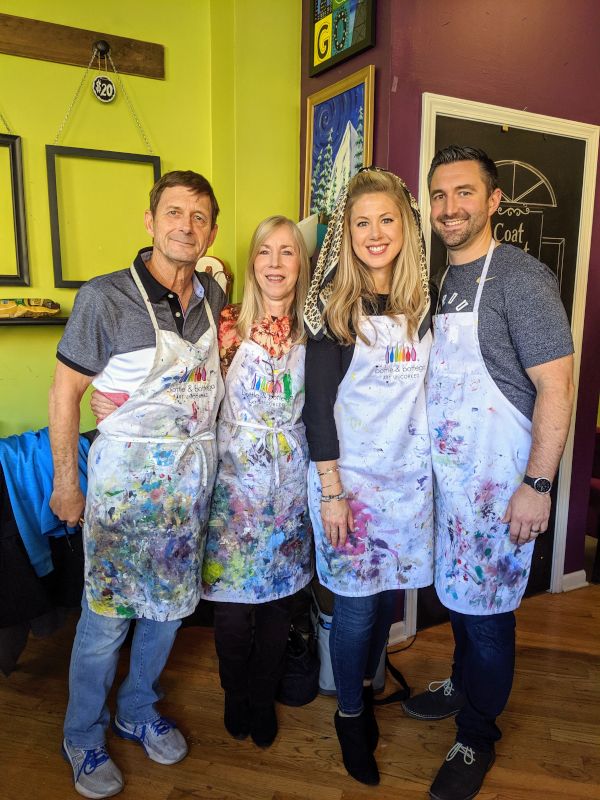 5 / 12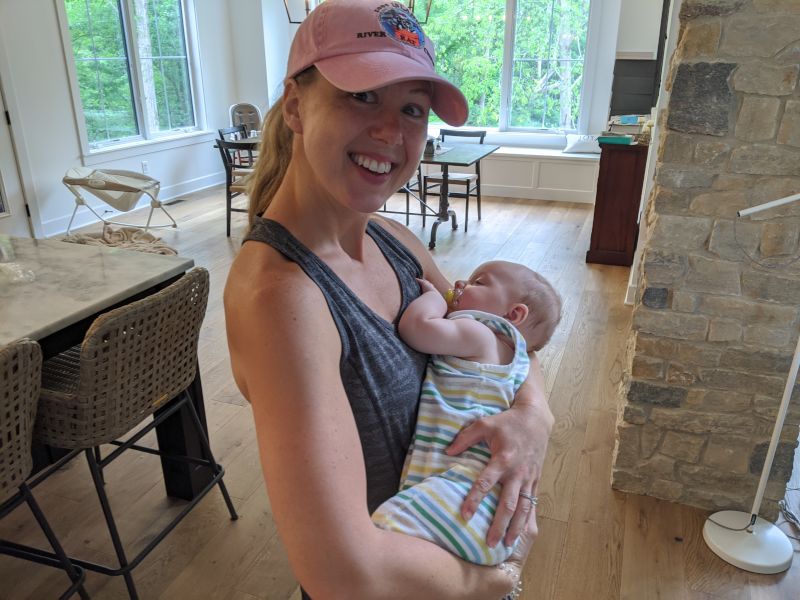 6 / 12
7 / 12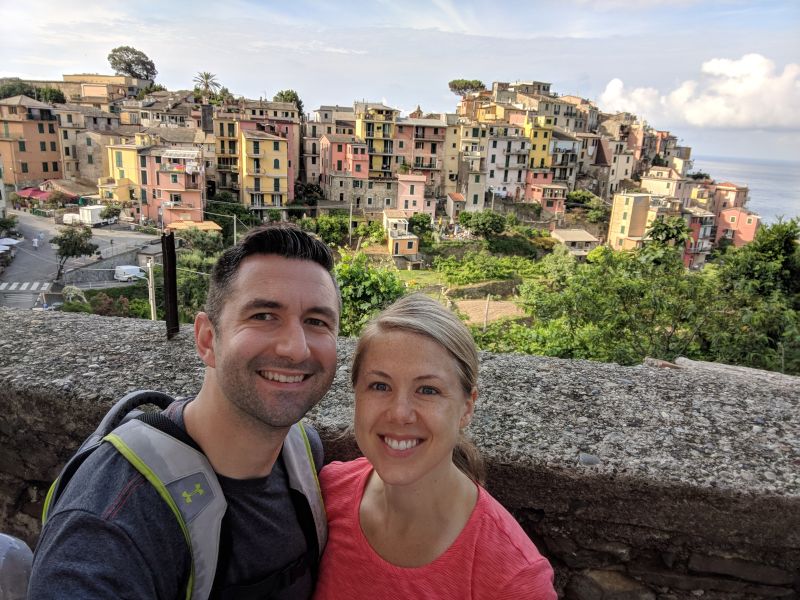 8 / 12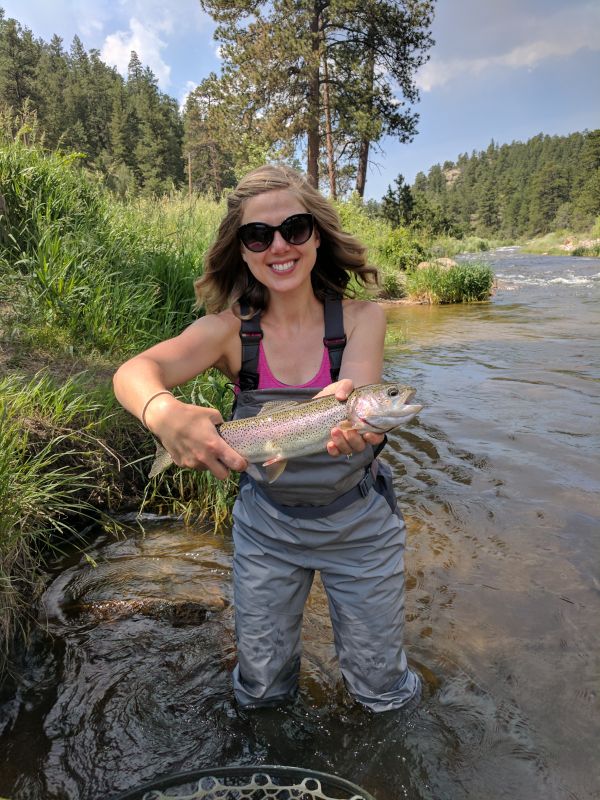 9 / 12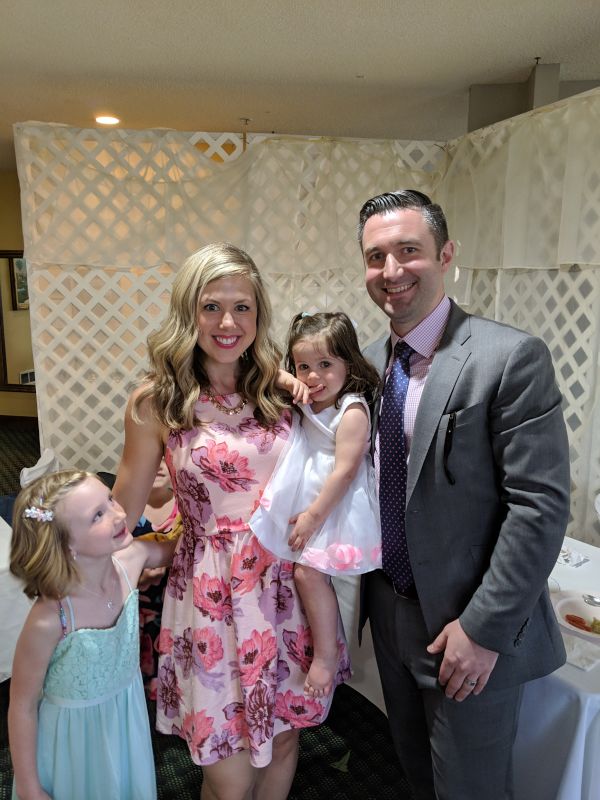 10 / 12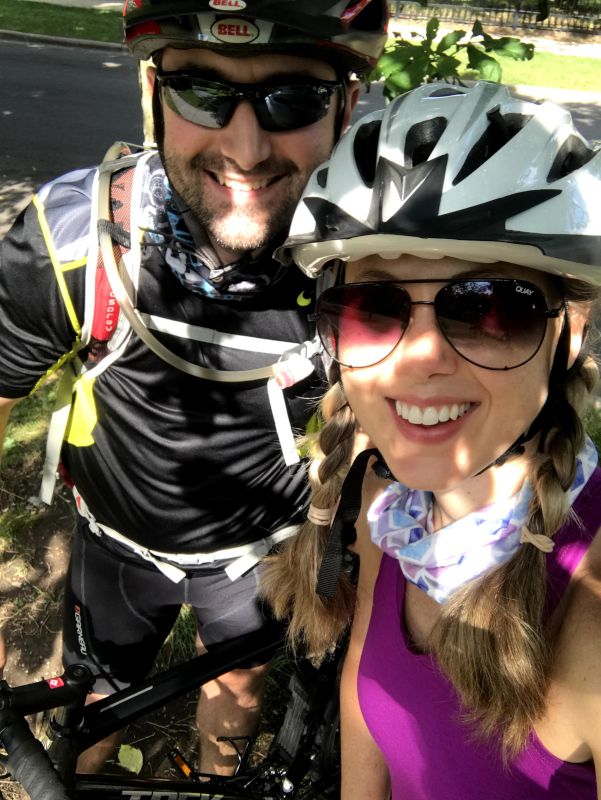 11 / 12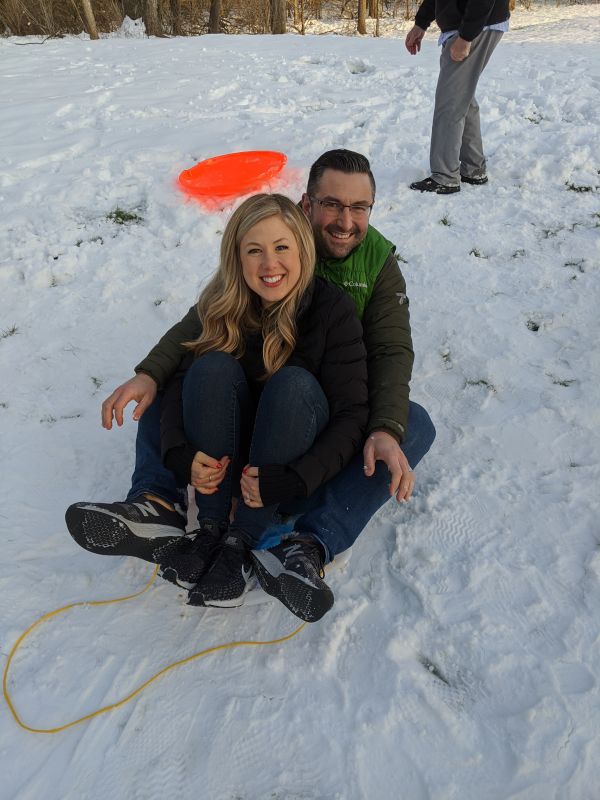 12 / 12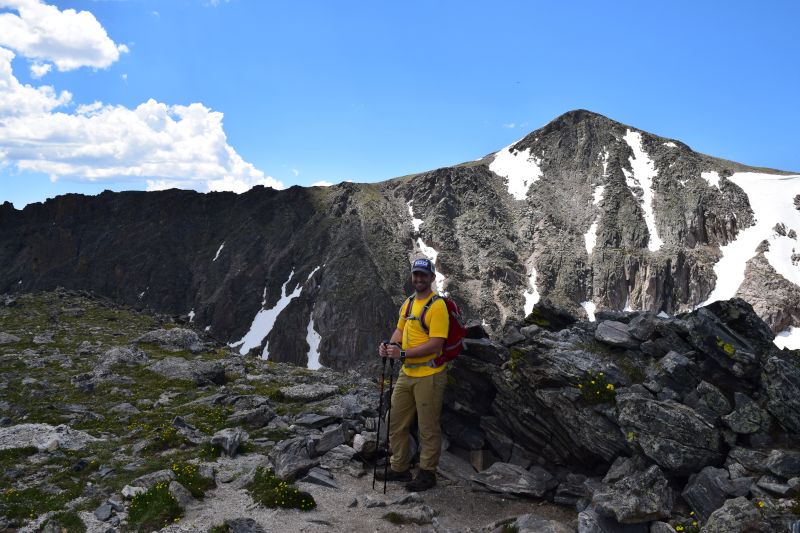 ❮
❯
Our Extended Families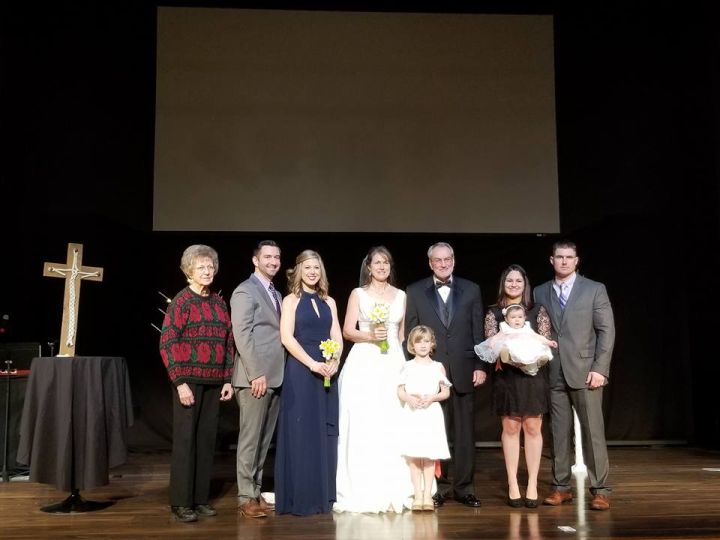 Erin grew up in Georgia with her parents and older brother on a small lake. As a family, they took trips every year to Florida, visited extended family in Illinois, and traveled to places like Disney World and Alaska. They swam in the pool, rode bikes, and went fishing with Dad. Erin loved helping her Mom bake for the holidays. Erin's mom and stepdad still live in her childhood home, while her dad and stepmom and brother's family live nearby. Erin's family celebrates special occasions with another family (Mom's best friend) who had two daughters. We always said 'you aren't always born into a family', and that has taken on new meaning through the process of adoption.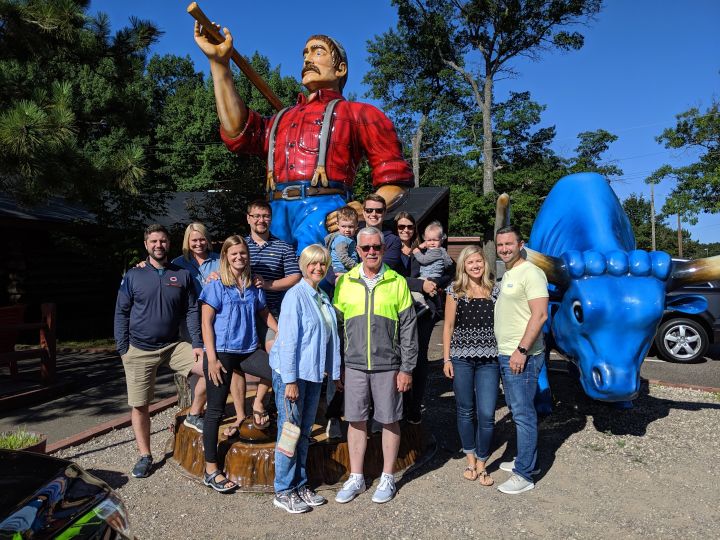 Mike grew up on a farm in Indiana with his parents and three younger brothers. Growing up most of his immediate family lived within a few miles including his uncle's family with four children, his two sets of grandparents, and even three of his great grandparents. Everyone gets together for birthdays, holidays, and special events to celebrate. During the summers there is typically lots of wiffleball, fishing, and other sports outside. Every year Mike's entire extended family takes a vacation to Northern Wisconsin. We rent cabins on a lake where extended family lives and spend time swimming, boating, fishing, and other outdoor activities.
Our House and Neighborhood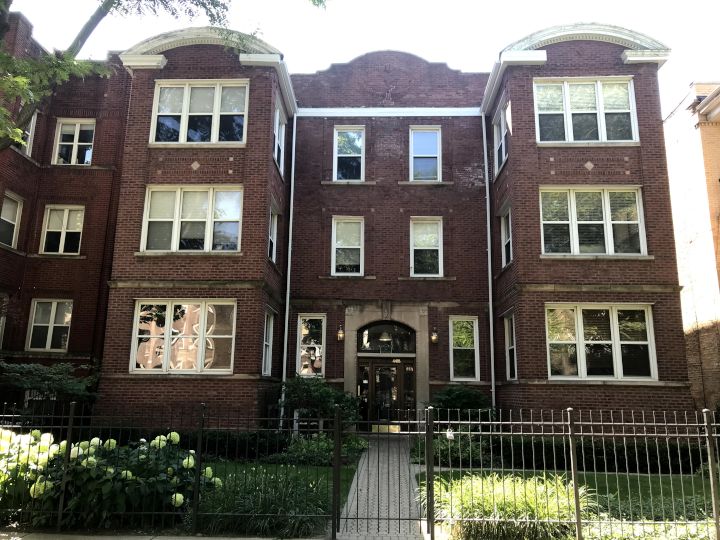 We own a three-bedroom condo in a calm neighborhood in Illinois. We spend time enjoying the busy city full of restaurants, shops, theater, and culture and appreciate the calmer pace of our homey neighborhood with its old, historic buildings and many trees. Our neighborhood has many outdoor areas to enjoy including parks, playgrounds, bike paths, tennis courts, a zoo, and a beach. The city and parks host events year round for families to enjoy. We plan to take a child to enrichment activities at the library, play dates at the park, and to see children's exhibits at the museums. Several families in our building have young children that a child of our own could play with.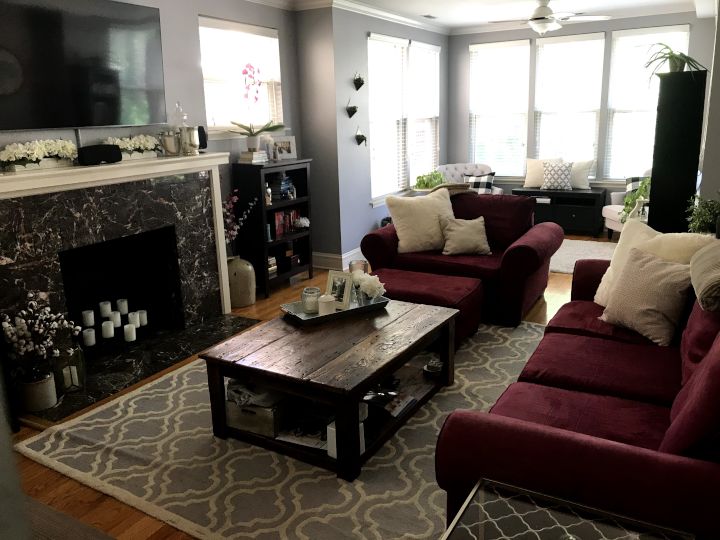 We love adventuring around the city and being active in the local parks but also find comfort being together at home. Erin spends a lot of time in our big kitchen cooking up new recipes and baking for holidays. She grew up helping her mom in the kitchen and hopes to share that love with a child making sugar cookies at Christmas, pies in the summer, and special birthday cakes throughout the year. Mike loves watching sports and spending time on our deck tending to our garden, grilling, and smoking barbecue. After growing up on a farm he appreciates the process of growing herbs and vegetables.
From Us to You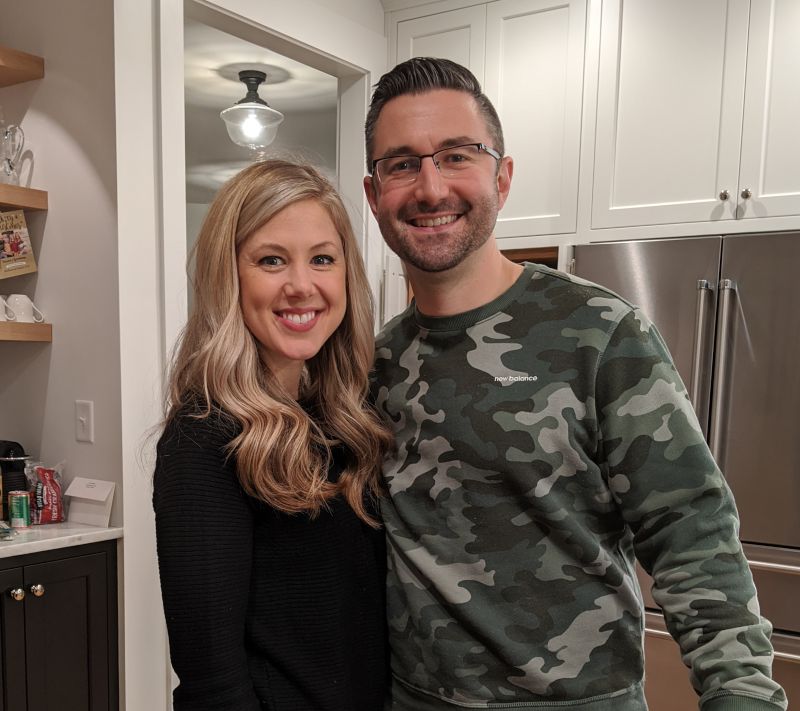 This is the most difficult letter we have ever written, and it encompasses all of our hopes and dreams. We write to you with open and grateful hearts. We can't begin to fathom how difficult it is for you to make this decision, but we hope you'll find comfort in knowing how much we will love a child. We realize this is an emotional time for you, so thank you from the bottom of our hearts for viewing our profile.
We have been married for 6 years and together for 10 years. After meeting through friends, taking group dance lessons, and hanging out as friends we started dating and quickly knew we were a perfect match. Mike's calm, quiet nature perfectly complements Erin's outgoing, creative personality. We've learned to embrace our differences and utilize each of our strengths to form a strong partnership. The Catholic Church teaches that the strength of a family comes from the husband and wife putting the other person ahead of themselves. We work daily to continue to grow in our relationship so that we can provide a stable, loving, and happy home for a child.
Both of our families provided us with happy, loving childhoods where we could grow and experience life in a carefree way. We enjoyed learning from our parents and extended families, had fun playing with siblings, and were able to participate in community events like baseball and gymnastics. As we grew up, we had strong support systems that attended our school events, basketball games, dance performances, and college graduations. We had help through sad or difficult situations and guidance through big life decisions. Life hasn't been free of challenges, but having the love of our families has gotten us through. We still seek comfort and support from our extended family and friends.
We'd like to provide a child with the same happy life that we've been so lucky to experience. We'll help them as they take their first steps in the world and figure out what their own interests and hobbies will be. We'll take them to soccer or tee ball, be in the front row at ballet recitals, cheer them on at school events. We'll be there to talk them through difficult times and support them when they're sad. They will know the unconditional love of their parents.
Life doesn't always turn out the way you plan, but we've learned to embrace the twists and turns. Experiencing infertility has brought us to the wonderful journey of adoption, and we feel we'll be able to provide a loving home for a child. We have so much love to give, and we just would like the opportunity to share it.
We are committed to an open adoption with you and see that relationship as a key piece of the child's life. We are open to emails, phone calls, sending pictures, and annual visits. That being said, we're flexible and willing to adjust our plan with your needs. We feel it is important for a child to understand the love their birth family had for them in being willing to make such a difficult sacrifice for their well-being.
We realize this is a small snapshot of who we are, but we hope you can see that we have a loving home. Thank you for taking the time to read about us, and we would be humbled for you to consider us. We hope that you find peace and comfort in your decision.
Thank you,
Mike & Erin
Favorites
Actor
Russel Crowe or Jeremy Renner
Ryan Reynolds
Actress
Scarlett Johansson
Kate Hudson
Author
Bernard Cornwell
Kristin Hannah
Book
Lord of the Rings
Water for Elephants
Candy Bar
Butterfinger
Reece's Peanut Butter Cup
Cartoon
Transformers
Flintstones
Childhood Memory
Fishing with grandfather at our pond
Playing in the pool with family in the Summer
Children's Book
The Sword in the Stone
The Berenstain Bears
Classic Movie
Swiss Family Robinson
Mary Poppins
Day of Week
Thursday
Thursday
Dessert
Pecan Pie
Any kind of cake, I love it all!
Disney Movie
The Lion King
Beauty and the Beast
Dream Car
1965 Shelby Mustang GT350
Something comfy and quiet, nothing specific
Dream Job
Sports Commentator or Professional Fisherman
Actress
Dream Vacation
Highlands of Scotland and Orkney Islands
Greece
Family Activity
Camping
Camping
Flower / Plant
Raspberry plant
Peonies
Food
Deep Dish Pizza
Anything Greek, fresh grilled seafood
Form of Exercise
Sports, basketball
Dancing
Game
Smallworld
A family card game we never knew the name of, sort of like Gin Rummy
Hobby
Fishing or Biking
Cooking or crafting
Holiday
Thanksgiving
Christmas
Holiday Song
It's Beginning to Look a Lot Like Christmas
White Christmas
Holiday Tradition
Getting Together for Christmas
Getting a real Christmas tree every year
Ice Cream
Chocolate Chip Cookie Dough
Oreo McFlurry
Junk Food
Buffalo wings
French Fries
Leisure Activity
Video Games
Hiking
Magazine
National Geograhic
Taste of Home
Memory with a Child
Fishing
Pushing our nephews in a toy car or playing dress up with our nieces
Memory with Spouse
Travelling across the UK
Traveling to new places
Movie
Gladiator
You've Got Mail
Movie Munchie
Popcorn
Popcorn
Movie Quote
May the force be with you
"Nobody puts Baby in the corner." -Dirty Dancing
Movie Type
Historical Drama
Romantic comedy or musical
Musical Group
Rise Against
Taylor Swift or Michael Buble
Nursery Rhyme
Rock a bye baby
Hush Little Baby
Olympic Event
Swimming
Gymnastics
Personal Hero
Drew Brees
Diana, Princess of Wales
Play
A Christmas Carol
A Christmas Carol
Poet
Geoffrey Chaucer
E.E. Cummings
Quality about my Spouse
How caring she is and how she wants the best for everyone.
Mike's calm demeanor and unselfishness. He always put others ahead of himself.
Quote
"Many of life's failures are people who did not realize how close they were to success when they gave up." -Thomas A. Edison
'Be yourself. Everyone else is taken." -Oscar WIlde
Restaurant
Culvers
A small brunch place in our neighborhood, Tweet
Sandwich
Nashville Hot Chicken sandwich
Peanut butter & jelly
Scripture
Proverbs 3:5-6 - Trust in the LORD with all your heart and lean not on your own understanding; in all your ways acknowledge him, and he will make your paths straight.
Philippians 4:13 "I can do all things through Christ who strengthens me."
Shopping Store
Bass Pro Shop
Target
Song
Swing Life Away
'Wagon Wheel' by Darius Rucker
Sport to Play
Basketball or Golf
Tennis
Sport to Watch
College Football
Football
Sports Star
Michael Jordan
Serena Williams
Sports Team
Purdue Boilermakers
Notre Dame
Subject in School
Science
History
Superhero
Ironman
Wonder Woman
Thing to Cook
Brisket
Dessert
Time of Day
Evening
Evening
Tradition
Family Vacation in Wisconsin
Cooking Thanksgiving dinner with my Mom
TV Show Character
Seeley Booth - Bones
Rachel Green, Friends
Type of Music
Alternative
Country
Video Game
Call of Duty
I'm definitely not a video gamer :)