1-800-ADOPTION
Thank you for viewing our profile
If you would like to learn more about us, please call 1-800-ADOPTION (2367846), fill out the form at the bottom of our on-line profile page, or email us at bp_information@americanadoptions.com.
To revisit our on-line profile page and view our profile video at American Adoptions, simply use your mobile phone to scan the QR code on the right. We are looking forward to hearing from you!
John & Greta
Thank you so much for taking the time to look at our profile and consider us as parents for your child. We have wanted to have children for as long as we can remember, and are ready to provide a loving, supportive and joyful home to a child. We know that you have a difficult decision ahead of you and wish you peace and strength in making it.
About Us
Job
Computer Engineering
Adjunct Professor, Teacher
Education
Bachelor's Degree in Computer Engineering
Master's Degree in Music
Relationship
Legally Married
Our Family Dream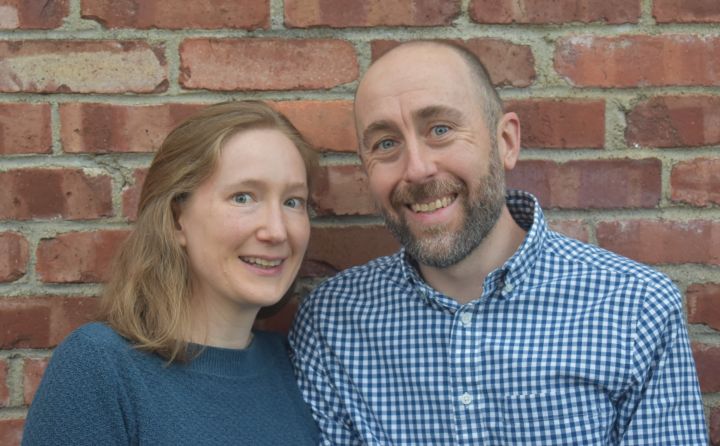 When we dream about our family in the future, we imagine so many things. We hope to read and sing to this child every day in early childhood. We plan on family bike rides, picnics by the river, trips to museums and plays, summer nights catching fireflies at dusk and winter nights bundled up under blankets watching movies in the dark. We plan on supporting our child's interests through lessons, camps and good mentors and teachers, and also by simply being there to cheer the child on and listen to their thoughts. We see lots of family dinners, and getting spoiled by the grandparents, and friends coming over for play dates. We hope to share our interests, but we are also so looking forward to learning from this child, and discovering what their unique passions, ideas and opinions are. We hope to give this child a strong sense of wonder and awe at all of the beauty this world holds. We look forward to traveling together and exploring the country and the world outside our borders. We will talk about fairness, compassion and right and wrong and help guide him or her through difficult or scary situations. We hope to instill pride and self-confidence, and a sense of responsibility and caring toward other people. Our biggest hope is that this child will look back on childhood and feel secure and loved, and will have a store of happy memories to draw on throughout life.
Our Life Priorities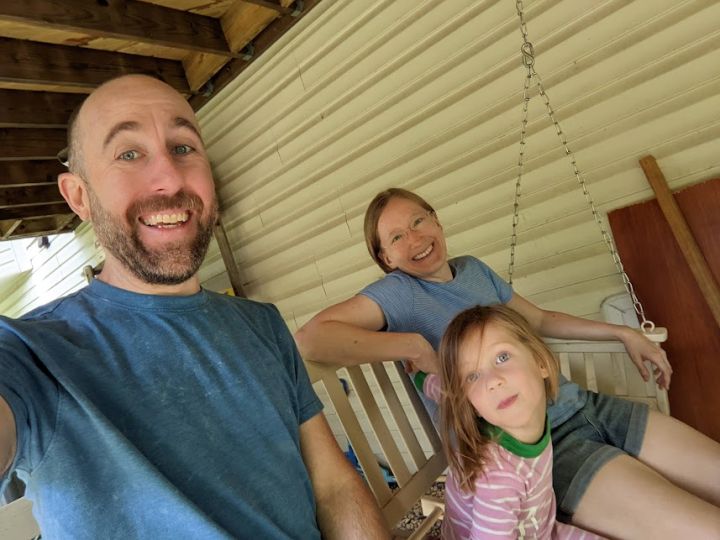 Our first priority in life is our family. We love spending time together and work to create a home that feels like a haven from the outside world. We also value our extended families and friends and are always ready to lend a hand when needed, or get together for a fun evening of hanging out. We value creativity and like to make our own fun. We have art and craft supplies, electronics kits, musical instruments, gardening tools and a pantry full of baking supplies ready to go. We value learning and education. We have a home full of books and like to read about all sorts of things from fiction to history to art. We've spent time reading about how kids learn, and the best ways to help them develop, and are looking forward to helping our child grow and discover the world. We value staying active and healthy and get outside for some exercise each day. We value nature and beauty and seek them both out often. We feel refreshed and restored by being outside or listening to a great piece of music. We value being true to oneself, and appreciate each other's unique strengths and personalities. We treat our loved ones and each other with respect and affection. We try to make the most of every day we have.
Our Family Traditions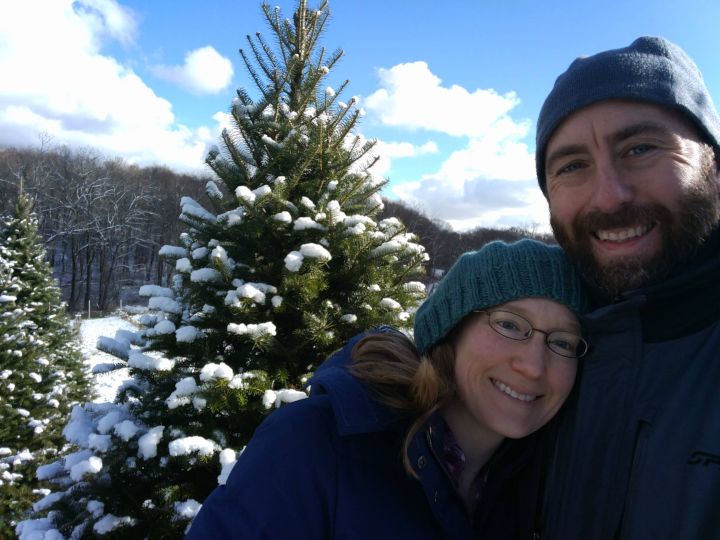 We have many traditions that bind us together and make each season of the year special. When the evenings are dark early in winter, we like to have a game night each weekend. We play our favorite wintry music and light a candle to make it cozy. In the spring when things are just starting to grow again, we hunt for bluebells at a nearby park. They are some of the first flowers to bloom and our sign that winter is over. Around midsummer, we like to have a backyard bonfire and burn the previous year's Christmas tree. It's a good way to mark the middle of the year, and reminisce about what has happened in the last six months. In August we try to catch the Perseid meteor shower. We pack snacks and a blanket and go to an open field where we lay on our backs and watch for shooting stars. It's magical to see them streaking across the sky. When the weather cools in September, we go to a local orchard to pick apples. When December rolls around, we make sweet saffron buns and eat them by candlelight in the early morning. We also like to go and cut down our own Christmas tree. We ride a wagon out to the field and then wander around looking for the best one to bring home. Adding a child to these traditions will make them even more meaningful and rich.
Photos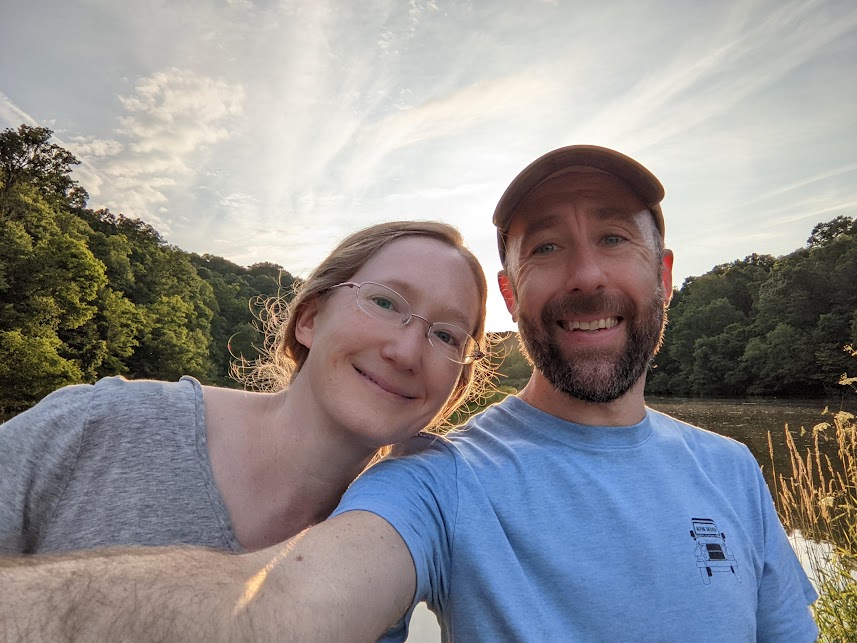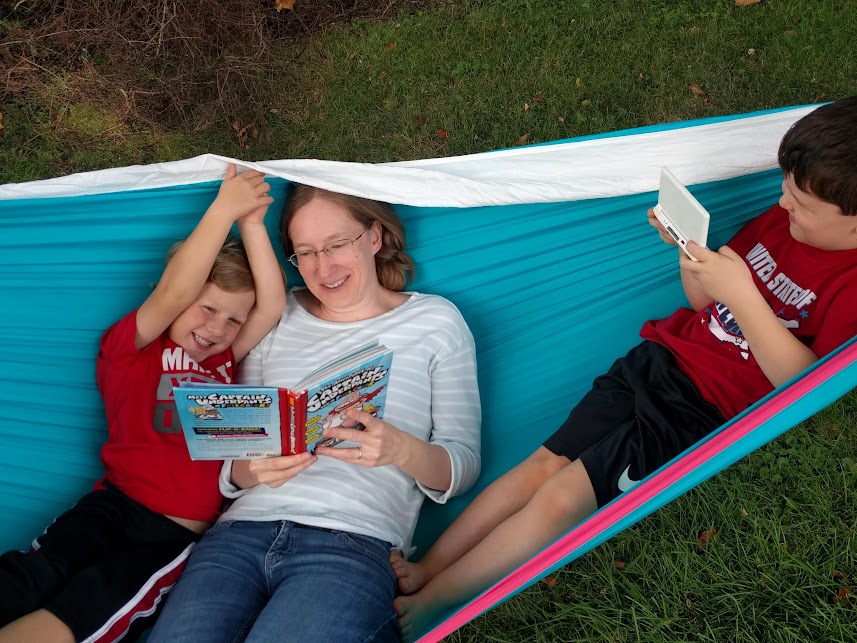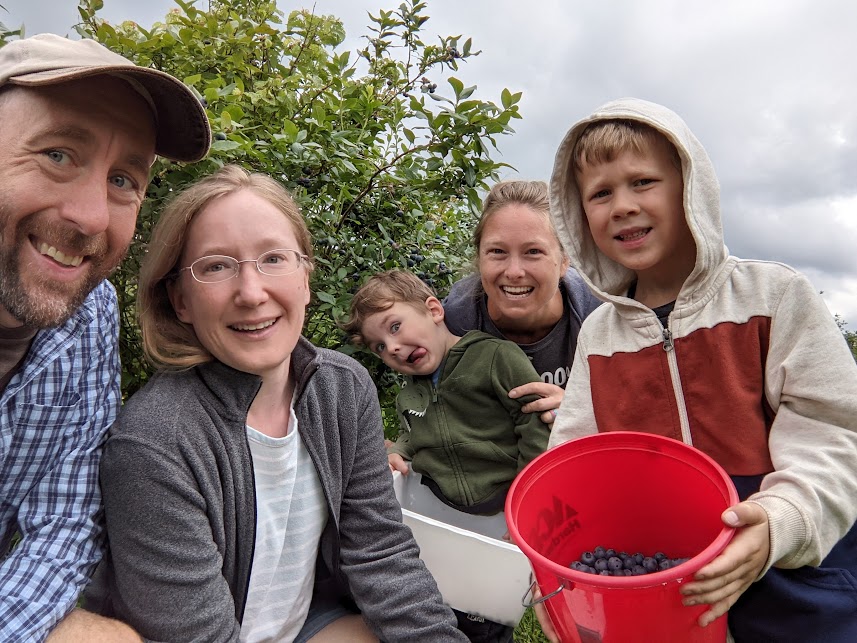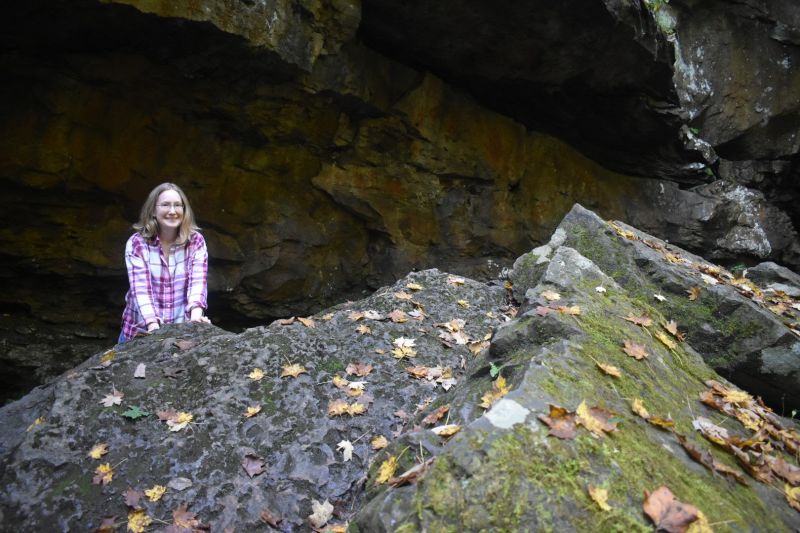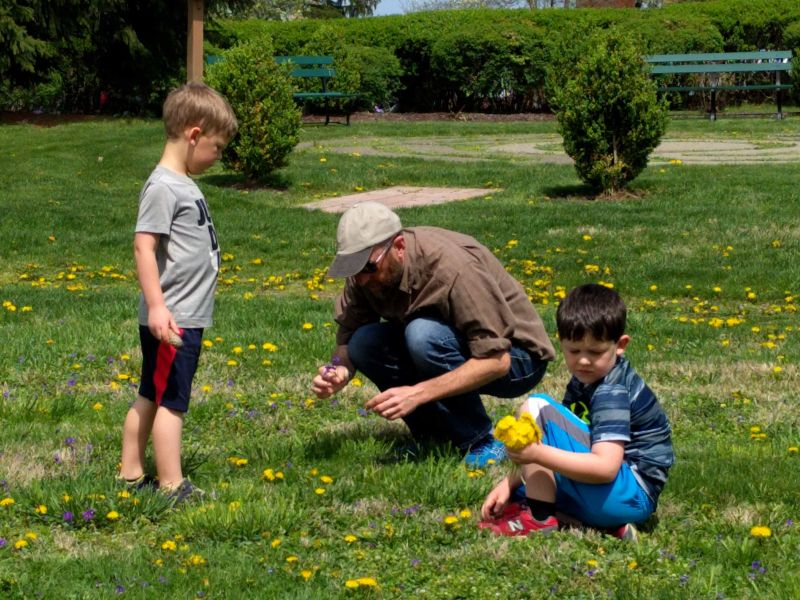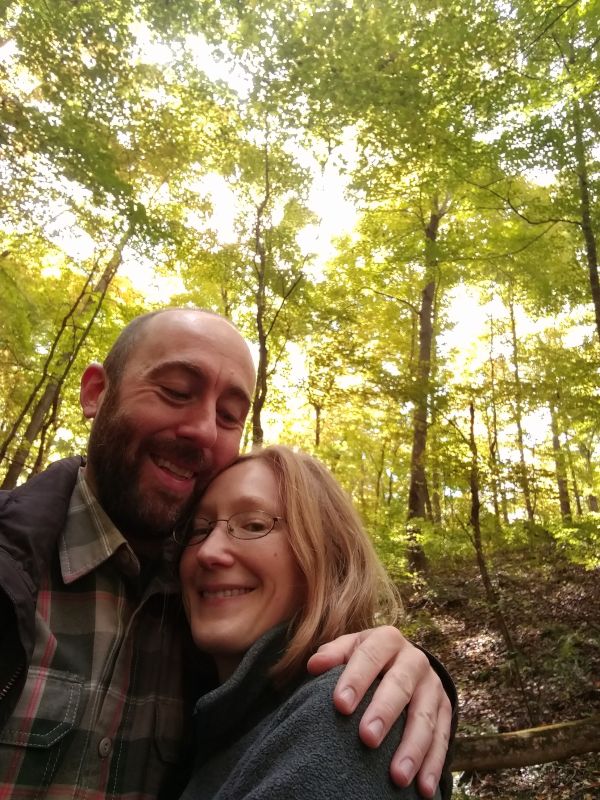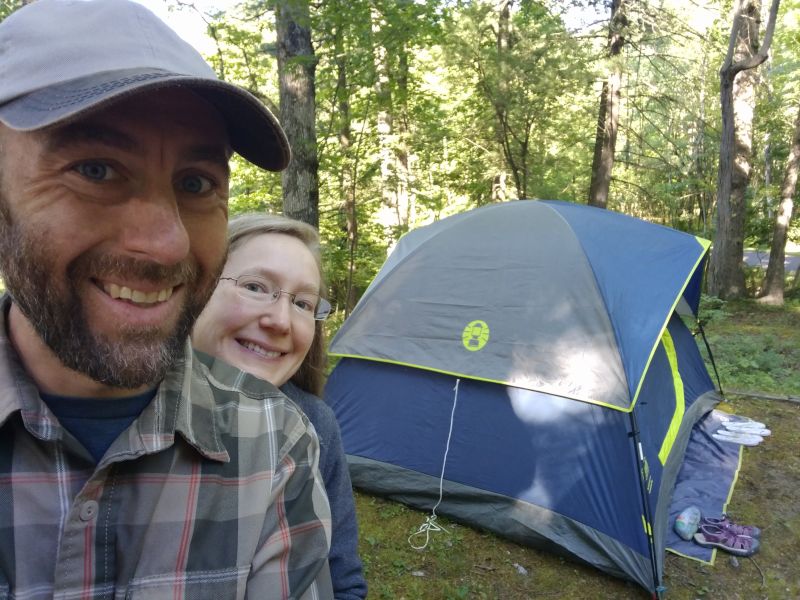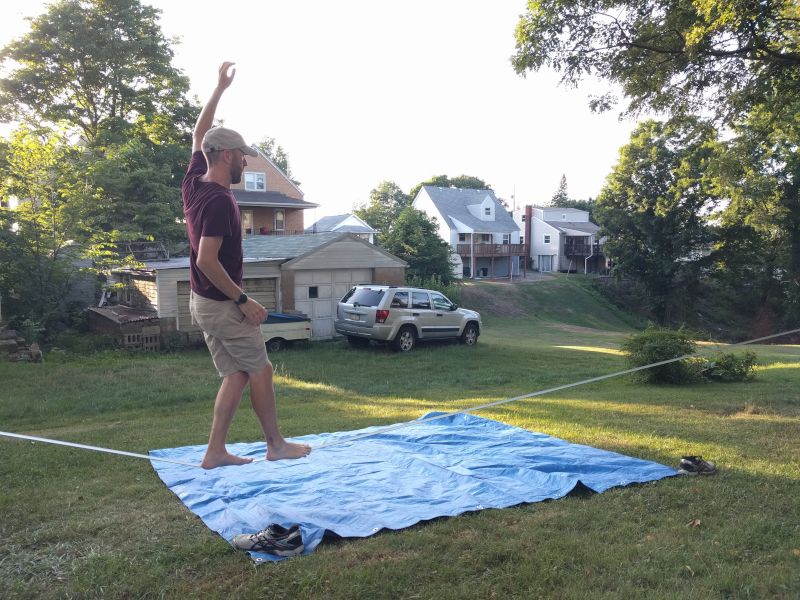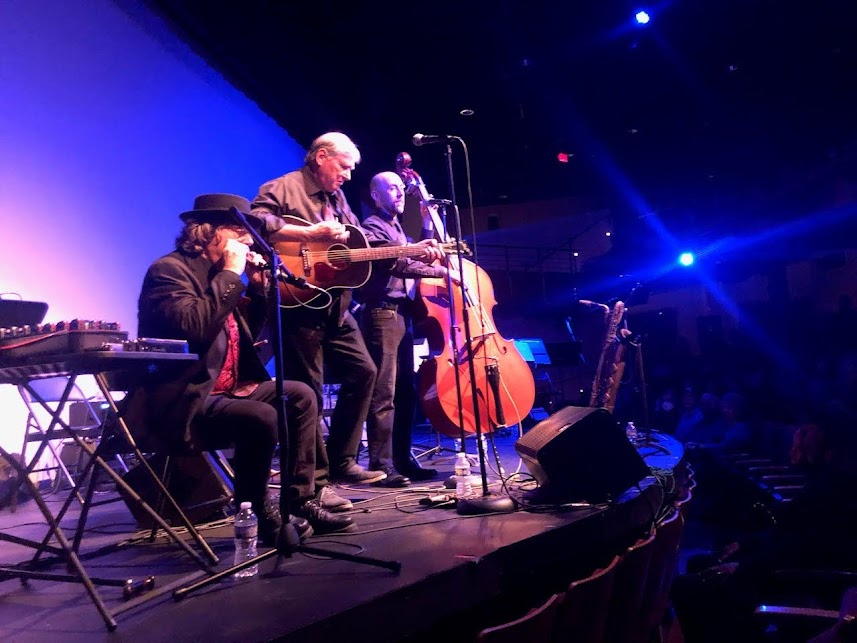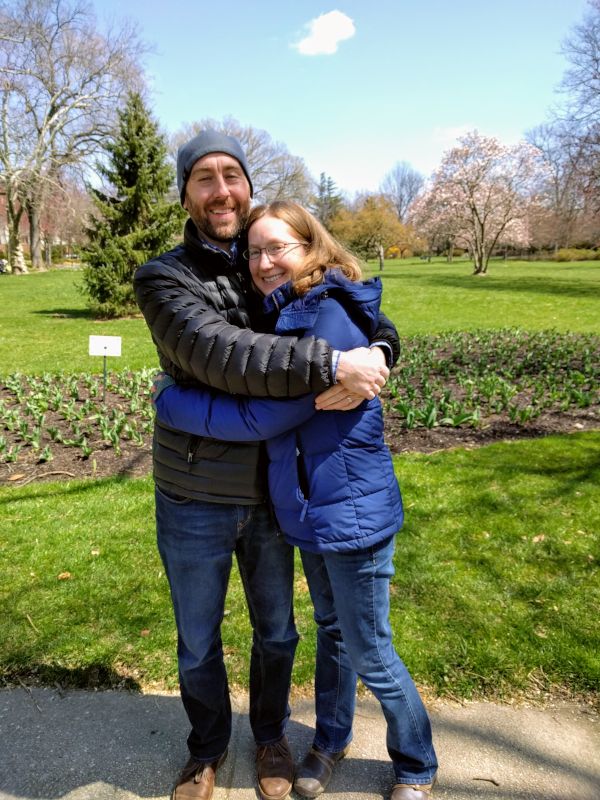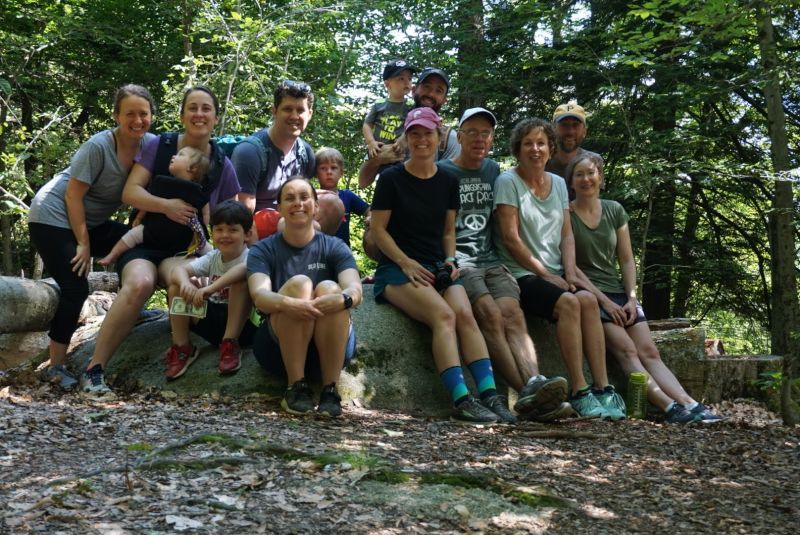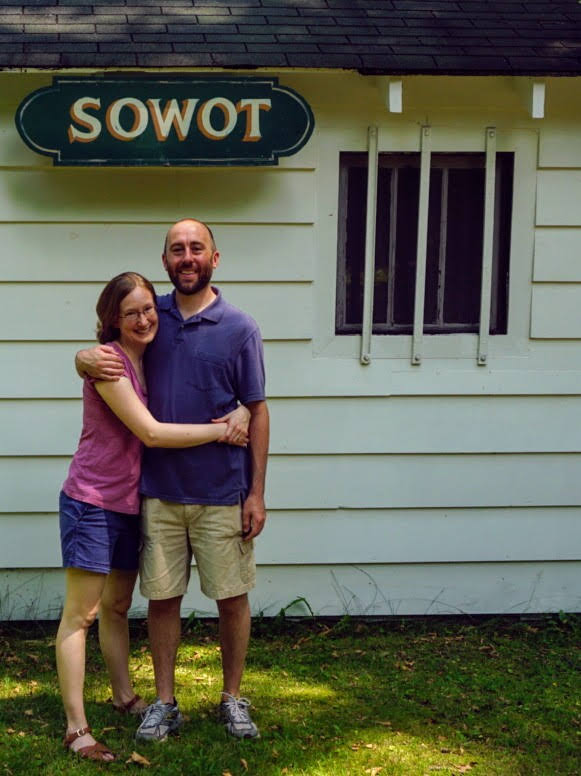 ×
1 / 12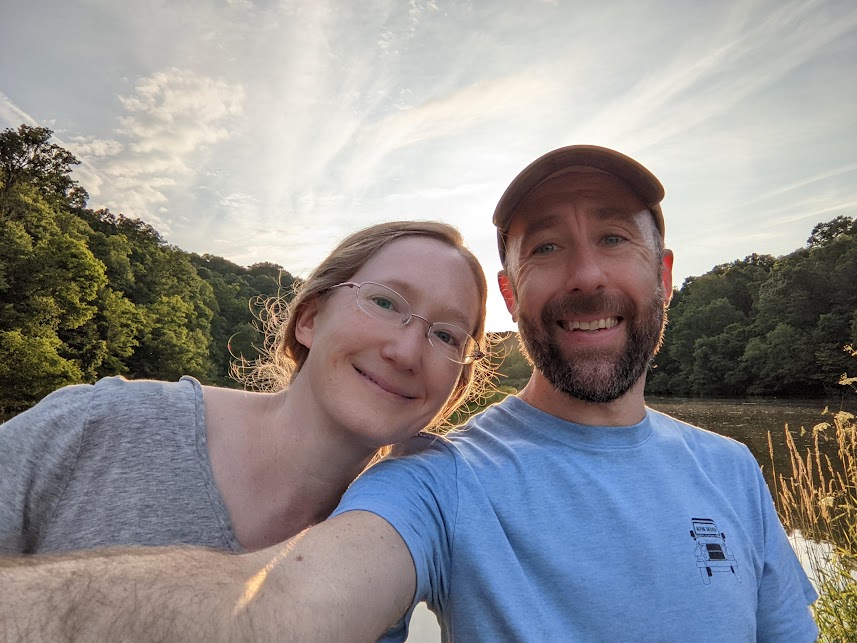 2 / 12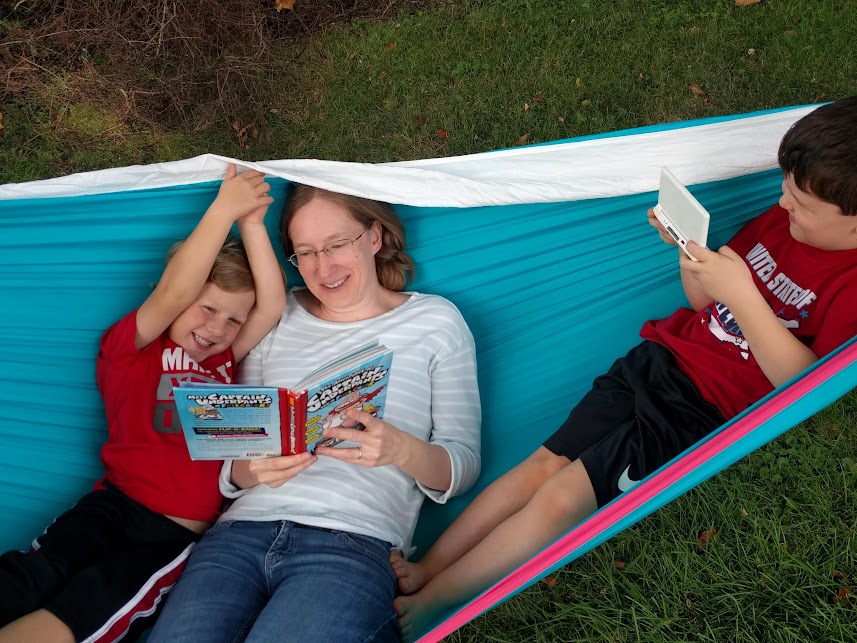 3 / 12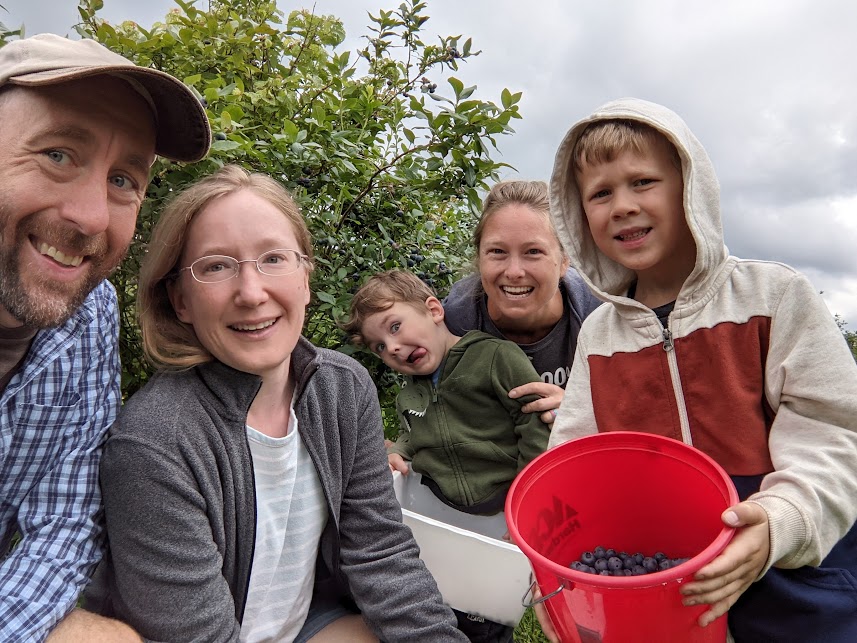 4 / 12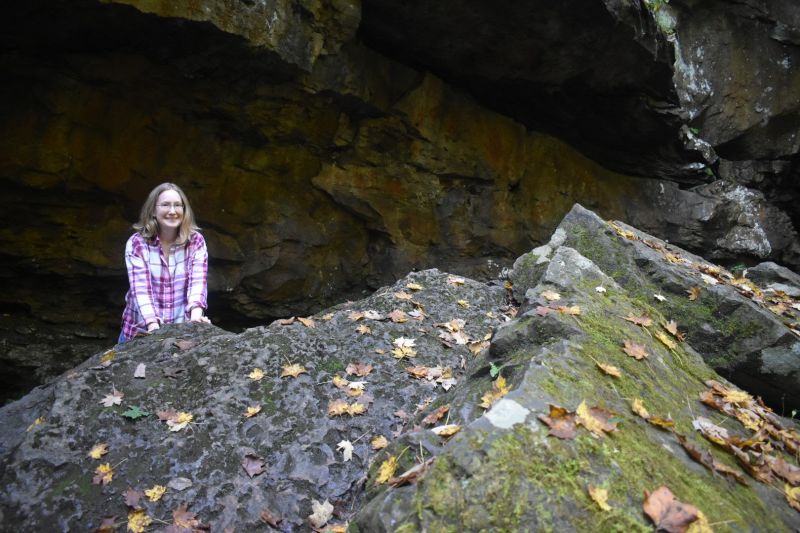 5 / 12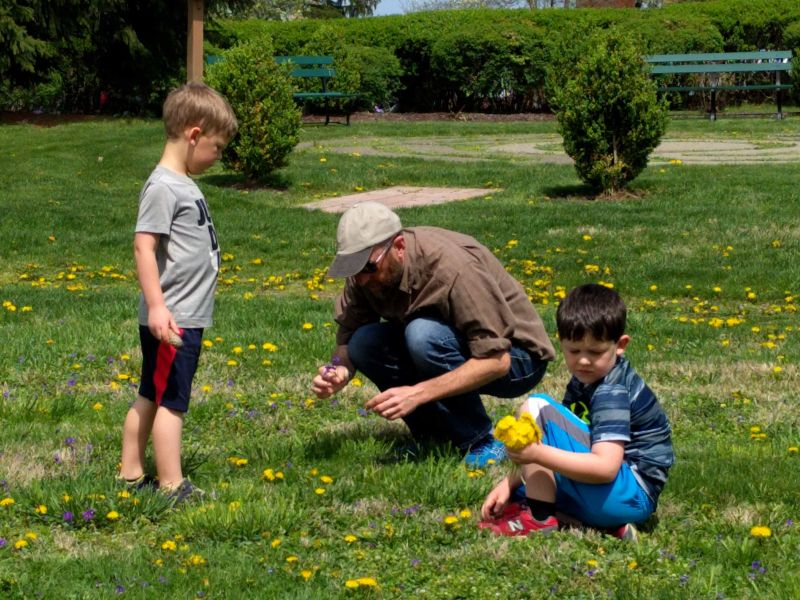 6 / 12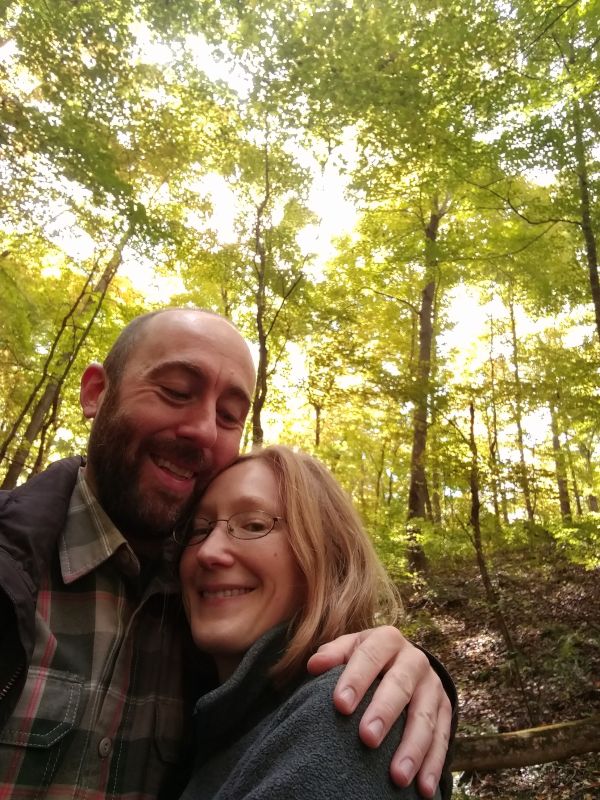 7 / 12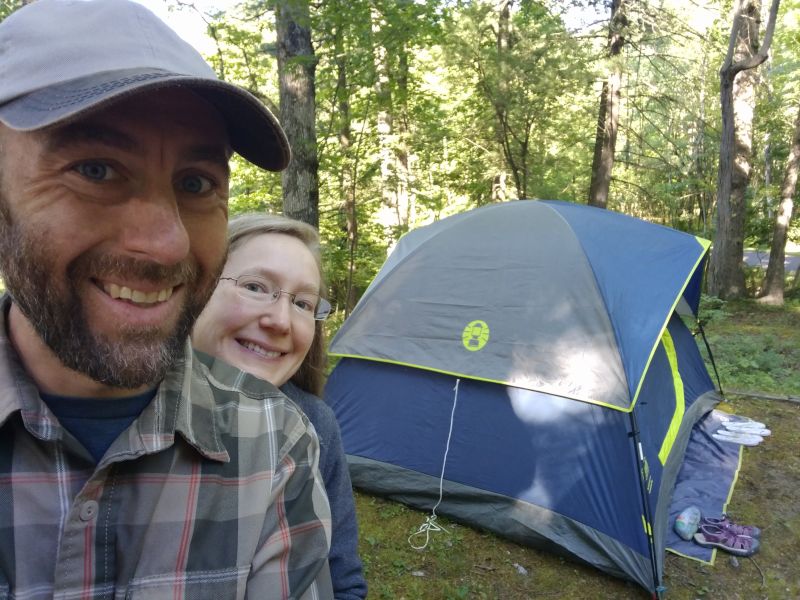 8 / 12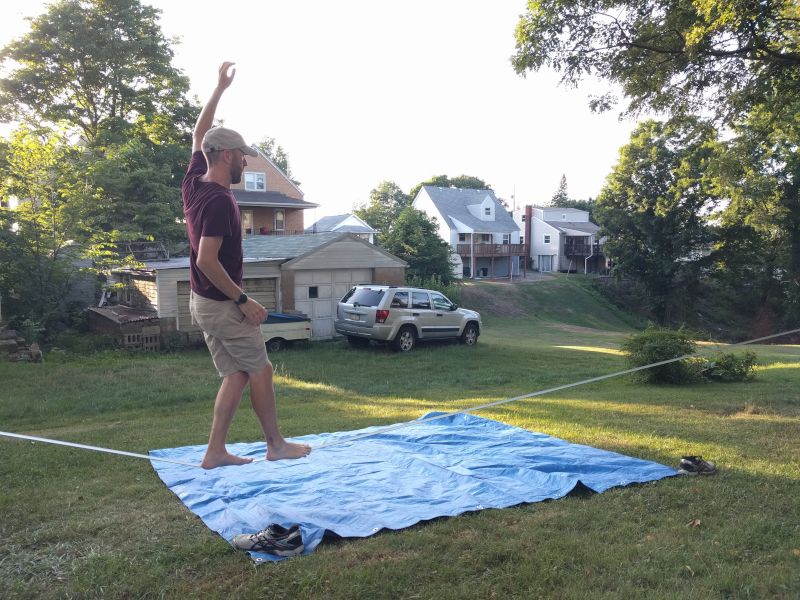 9 / 12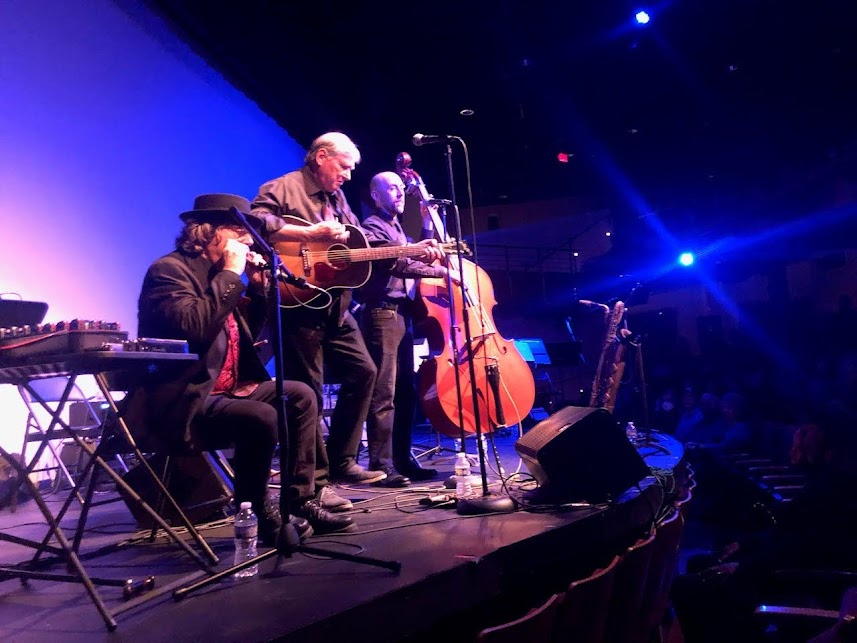 10 / 12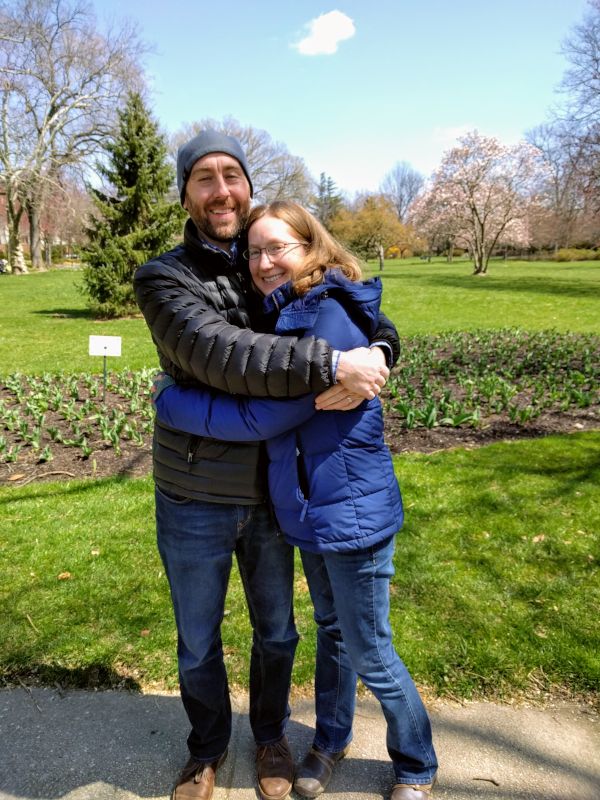 11 / 12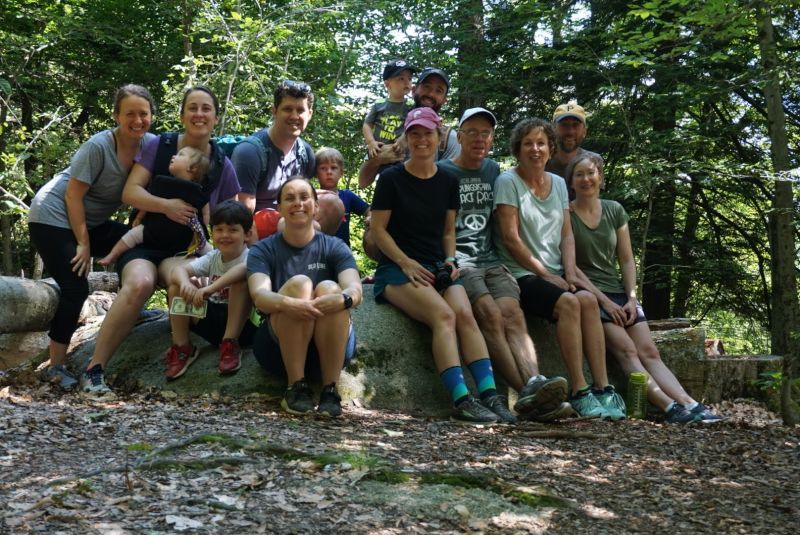 12 / 12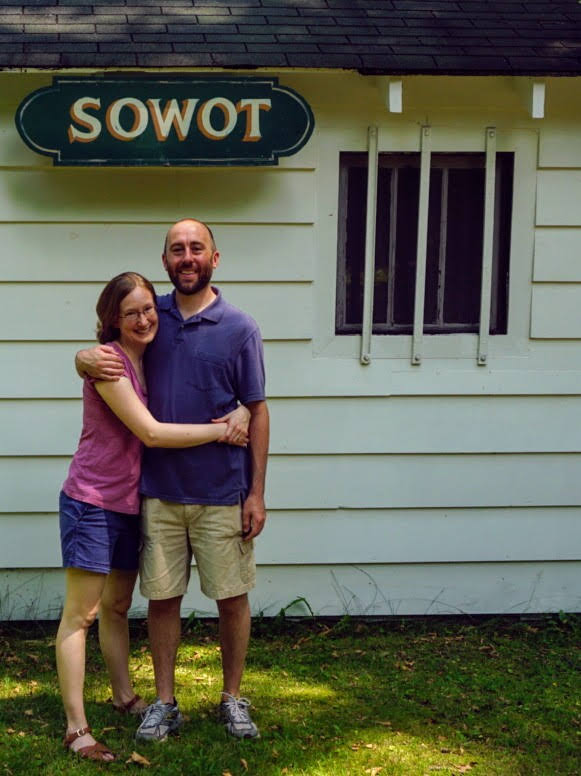 ❮
❯
Our House and Neighborhood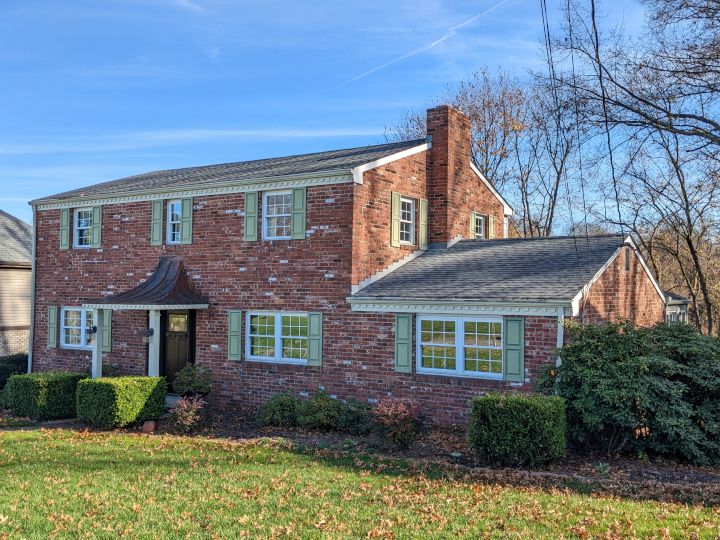 We live in a two story brick house in the suburbs of a large city in Pennsylvania. We are about 15 minutes away from downtown. Our house has four bedrooms, a living room, family room, kitchen, dining room, cozy basement with a fireplace, and sunroom. The sunroom is our favorite place to hang out during the day. It has windows on three sides and skylights, and looks out over the trees in the backyard. We think it would make a perfect playroom for a child. We are dreaming about adding a large sandbox and swing set to the backyard for summer fun. There is also a playground in our neighborhood that we can walk to.
We are lucky to have friendly neighbors who we see out and about, walking their dogs or playing with their kids. Close by are schools, stores, restaurants and parks. The schools in the area are good and are strong in the arts which we really like. The city we live by has history and art museums, theaters, a zoo, an aviary, restaurants with cuisines from all over the world and a really fun children's museum. We love living in an area that experiences all four seasons. Greta especially loves the snow in winter and we both think that fall is beautiful with all of the leaves changing colors. Summer here gets hot enough for swimming and sprinklers in the yard. We usually have a small garden and grow different things like tomatoes, pumpkins, herbs and flowers. It's a very child-friendly area and a wonderful place to grow up.
Our Extended Families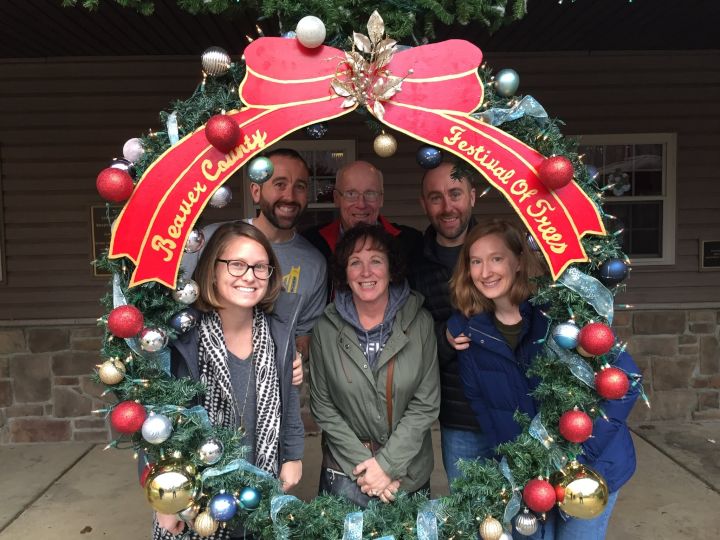 Our extended families are so excited at the thought of a new baby joining our family! We live close to John's parents and one of his sisters and her family and we see them often for Sunday dinners and other get togethers. The kids enjoy running around outside and playing with all of the toys that Grandma and Pap keep around for them. We have vacations with John's siblings and parents a couple of times a year. John's extended family has a big Christmas Eve party with several generations of aunts, uncles and cousins all celebrating together. We also get together for a Memorial Day cookout with everyone, and have a doughnut making party and dinner the week before Lent begins.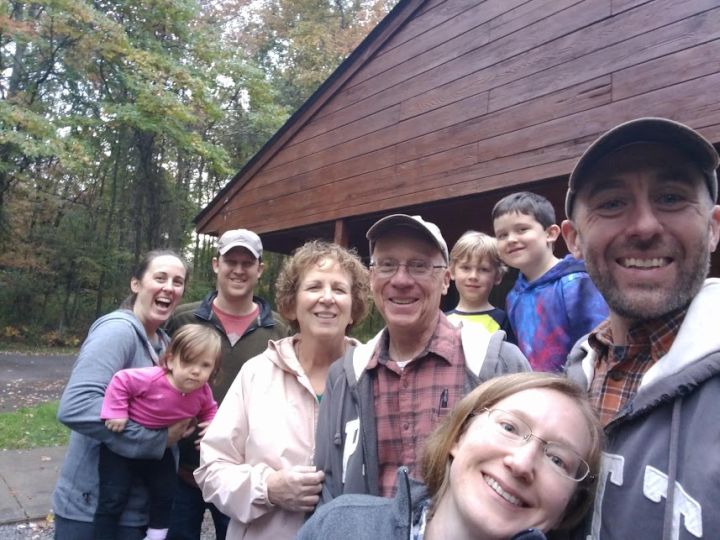 Greta's parents are absolutely thrilled at the thought of welcoming their first grandchild. They live in a house on acres of land surrounded by beautiful mountains. There are fields and wooded areas and a small stream in the back of the property- the perfect place for a child to explore. They live about five hours away, so we are able to see them often too. We enjoy making big breakfasts and sitting around to talk when we go to visit, and also like to go to concerts and shows together.
From Us to You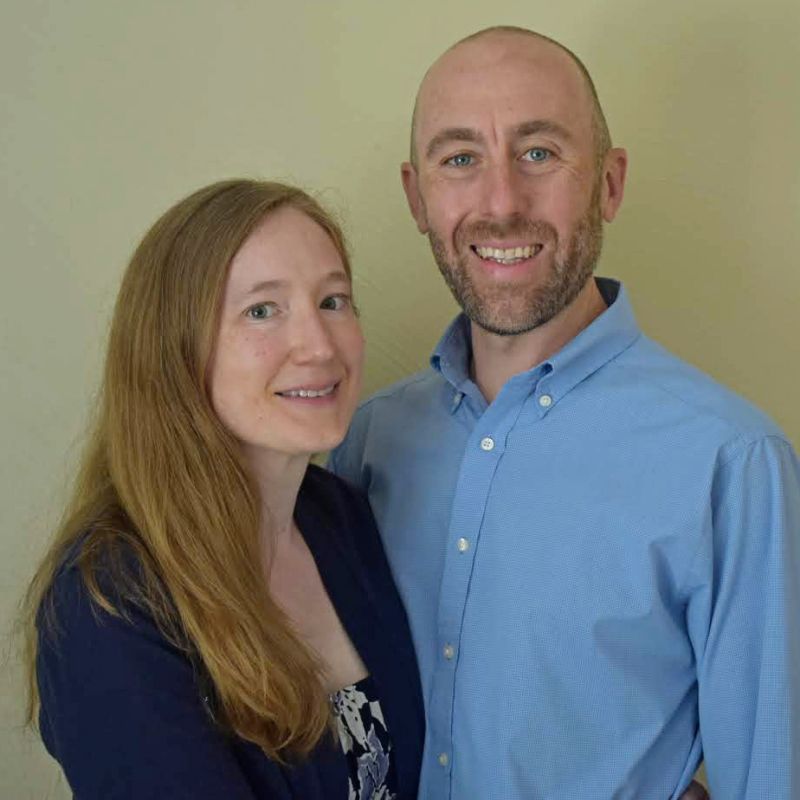 We are very grateful for your consideration as you seek the best place for your baby. Our thoughts are with you as you are making this decision. Thank you for letting us tell you about ourselves.
We've been married for three years and met about seven years ago when John came to Greta for cello lessons. From the start, Greta thought that John was interesting and smart, and also one of her most talented students! John was struck by how much joy Greta takes in everyday things, and thought she was genuine and easy to talk to. After awhile, we decided to stop lessons and start dating instead. We spent that first summer exploring all of the parks in our area and getting to know each other better. We soon realized that we wanted to get married and spend our lives together. We began talking about our desire for children and eagerly looked forward to having a family to take on our adventures. After several years of fertility treatments, we realized that we were not going to have grow our family that way, but we still felt a deep longing for children. We are so grateful for the opportunity to adopt and will cherish any child that comes into our lives.
John is a computer programmer and works from home. He's been into computers and coding since he was a boy and most enjoys the puzzle solving aspect of his job. Greta is a cellist. She is a part time university professor and also teaches lessons at home. She enjoys playing with orchestras and quartets in the area as well. She went into music and teaching because she's always loved working with kids and she also wanted a job that would give her plenty of flexibility to care for her own family. We feel fortunate that with our work schedules we will not need to rely on daycare, but can keep our children home with us.
Before doing music full time, Greta spent a number of years working one-on-one with children who needed extra help in their preschools, homes or daycares. That experience with children taught her a lot, and will be so helpful in raising our own children. Greta loved reading books, doing art projects and especially connecting through music with those kids.
Our day to day lives are relaxed but full. When we are not working, we might be working on a hobby or making something. Right now John is restoring his old remote control car for two of our nephews, and learning jazz piano. Greta usually has several craft projects going. She's working on finishing up a quilt and knitting some socks. We like to cook together and try out new recipes. Zucchini bread has been on the menu this week. We've gone for runs and walks and gotten together with John's parents. We both love to read and always have a book going. Greta's recent book is The Night Circus and John is working through a science fiction series. We've both played our instruments and we've watched shows together at night. It's been a happy, busy week. We can't wait to fold a child into this life.
We know this is a hard decision, and hope to make it easier by being open to whatever sort of communication you would like, whether that is texts, letters, photos, or emails. We would also be happy to set up visits at a place and time convenient to both of us. We would tell the child about the adoption right from the start, and would always let him or her know how much we respect and admire you. You will always be an incredibly important person in your child's life and we understand and honor that.
Thank you again for reading and best wishes to you and your baby as you go forward,
John & Greta
Favorites
Actor
Keanu Reeves
Hyun Bin
Actress
Tilda Sinton
Maggie Smith
Author
Ursula le Guin
Diana Wynne Jones
Book
Red Mars
Howl's Moving Castle
Cartoon
Batman the Animated Series
Over the Garden Wall
Childhood Memory
Vacations at the Lake
My Dad singing to me as he tucked me in each night
Children's Book
The Very Hungry Caterpillar
A Wrinkle in Time
Classic Movie
Dracula With Bela Lugosi
Casablanca
Day of Week
Friday
Saturday
Dessert
Ice cream
Ice cream
Disney Movie
The Lion King
Encanto
Dream Car
Something self-driving
Something self-driving
Dream Job
Park Ranger
Being a Mom
Dream Vacation
Around the World Cruise
Iceland to see the Northern Lights
Family Activity
Going swimming
Nature walks
Flower / Plant
Birch tree
Bluebells
Form of Exercise
Running
Biking
Game
Settlers of Catan
Ticket to Ride
Hobby
Playing Bass
Crafting
Holiday
Christmas
Christmas
Holiday Song
Chestnuts Roasting on an Open Fire
In the Bleak Midwinter
Holiday Tradition
Christmas Eve party With the Whole Family
Going to Cut Down Our Christmas Tree
Ice Cream
Turtle
Chocolate chip cookie dough
Junk Food
Chips & Dip
Brown Sugar Poptarts
Leisure Activity
Slacklining
Watching Shows With My Husband
Magazine
National Geographic
Real Simple
Memory with a Child
Building Legos with my nephews
Reading funny stories to my nephews & hearing them laugh
Memory with Spouse
Camping in a yurt
Watching a total solar eclipse together
Movie Munchie
Popcorn
Reece's Pieces
Movie Quote
I must not fear. Fear is the mind killer."-Dune
"You keep using that word. I do not think it means what you think it means."-The Princess Bride
Musical Group
Phish
Miriam Makeba
Nursery Rhyme
One, Two, Buckle My Shoe
The Itsy-Bitsy Spider
Olympic Event
Track & Field
Ski Jumping
Personal Hero
Rosa Parks
Anne Sullivan
Play
The Importance of Being Ernest
Acadia
Poet
Robert Frost
Robert Louis Stevenson
Quality about my Spouse
She is very affectionate
His curiosity and interest in the world
Quote
"It is always darkest before the dawn."
"Life is either a daring adventure, or nothing at all."
Sandwich
Rueben
Chicken salad on a croisaant
Scripture
"Whatever your hand finds to do, do it with all of your might."
.""Do unto others as you would have them do unto you."
Song
Run Like an Antelope
Fast Car
Sport to Play
Baseball
Indoor soccer
Sport to Watch
Slalom skiing
Winter Olympics
Sports Star
Usain Bolt
Simone Biles
Sports Team
My Nephew's Soccer Team
Men's National Soccer Team
Subject in School
Physics
English
Thing to Cook
Quesadillas
Cookies
Tradition
St. Nicholas Day Stockings
Going Apple Picking in the Fall
TV Show
The Expanse
Stranger Things
TV Show Character
Captain Picard
Leslie Knope
Type of Music
Rock
A Little Bit of Everything
Vacation Spot
Zanzabar, Tanzania
Rio de Janeiro, Brazil
Video Game
Legend of Zelda
Sonic the Hedgehog
Get in Touch
Provide more information, so American Adoptions can connect you with this family.
---