1-800-ADOPTION
Thank you for viewing our profile
If you would like to learn more about us, please call 1-800-ADOPTION (2367846), fill out the form at the bottom of our on-line profile page, or email us at bp_information@americanadoptions.com.
To revisit our on-line profile page and view our profile video at American Adoptions, simply use your mobile phone to scan the QR code on the right. We are looking forward to hearing from you!
Alvaro & Camila
Thank you so much for taking the time to look at our profile. We cannot begin to imagine what you are going through and we hope you find some comfort in knowing that we will cherish your child and he or she will be our number one priority. Since we got married we have had many adventures, but adoption has been by far the best one.
About Us
Job
Marketing Executive
Hematologist- Oncologist
Education
Master of Business Administration
Doctor of Medicine
Relationship
Legally Married
Adoption in Our Lives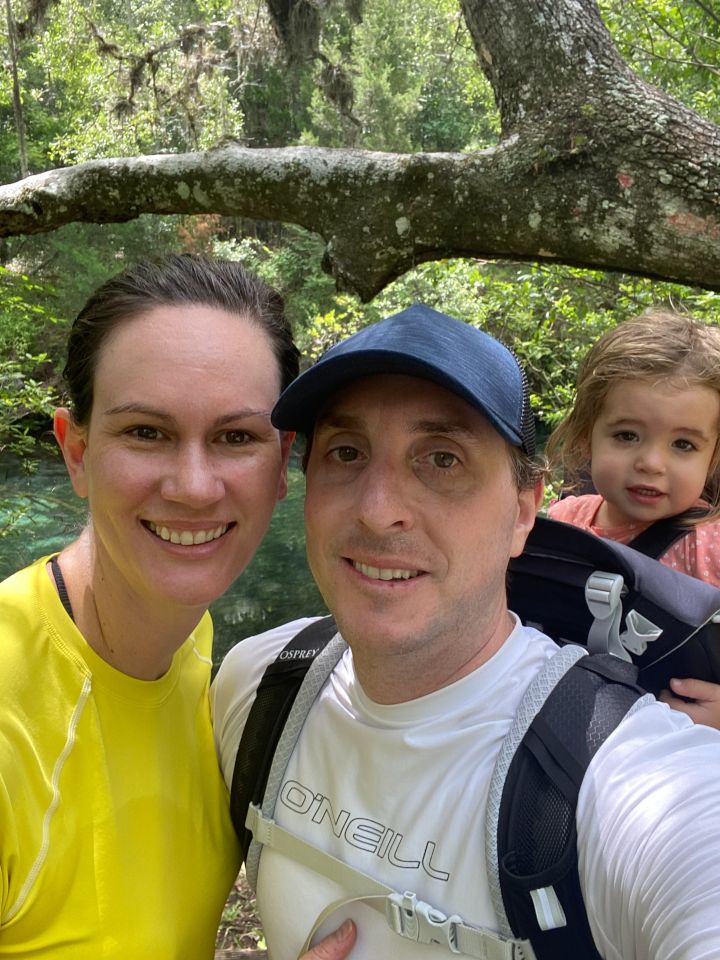 Adoption has already touched our lives through the blessing of our daughter, Olivia. Olivia is the greatest joy of our lives and every day we are thankful to her birth mother for giving us our daughter. We were able to talk with her a few days before the delivery, and the day Olivia was born, she invited Camila to the delivery room, something we will never forget. She is one of the strongest person we know, and her graciousness and generosity through the adoption process are admirable. We are truly humbled to have been chosen by such an amazing woman. We share these feelings with Olivia, and talk about her constantly. We send her letters and pictures every year, and we text or talk on the phone occasionally. After Olivia was born, we asked her birth mother if she would take newborn pictures with her. These pictures are part of her adoption story book, that we read to her at least once a week. At her short age, Olivia knows how blessed we feel with her adoption.
Our Lifestyle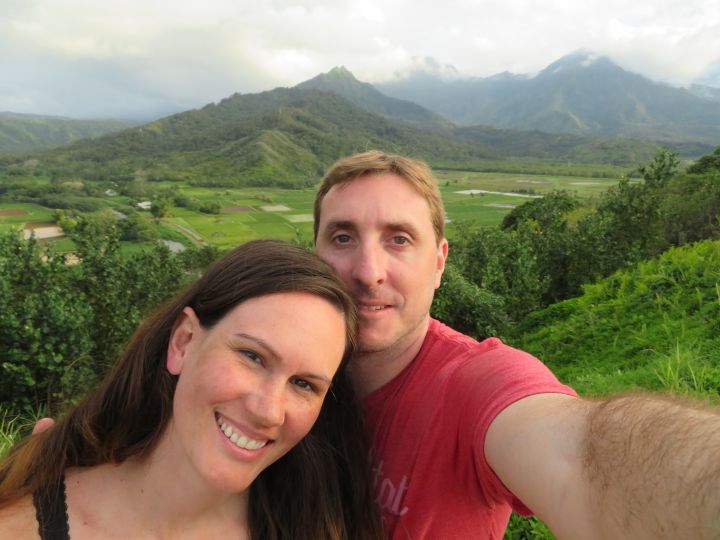 We both have full time jobs where we strive to be better persons every day. Our jobs also give us enough flexibility to enjoy other aspects of life. Alvaro works 20 minutes away from home, but now with COVID he has been working from home since March and enjoys taking breaks throughout the day to play with our daughter. Camila works at a major hospital fifteen minutes away from home. She has a clinical and research position with a very flexible schedule.
Every afternoon we play with Olivia, take bike rides, swim in the pool, and go through her bedtime routine. We really enjoy the routine we have, have dinner together, then play while taking a bath, then we read books, and finally we pray and sing to Olivia before taking her to sleep.
Travelling is a very important part of our lifestyle. We have been fortunate to be able to travel through Europe, Asia, and North and South America. Getting to know people from all over the world and learn about their heritage and culture is such a rewarding experience that we are really looking forward to share it with your child. We also love skiing and camping, at two years old Olivia has been camping three times and she loves to "help" setting the tent and sleeping under the stars!
Our Dogs, Tequila & Nala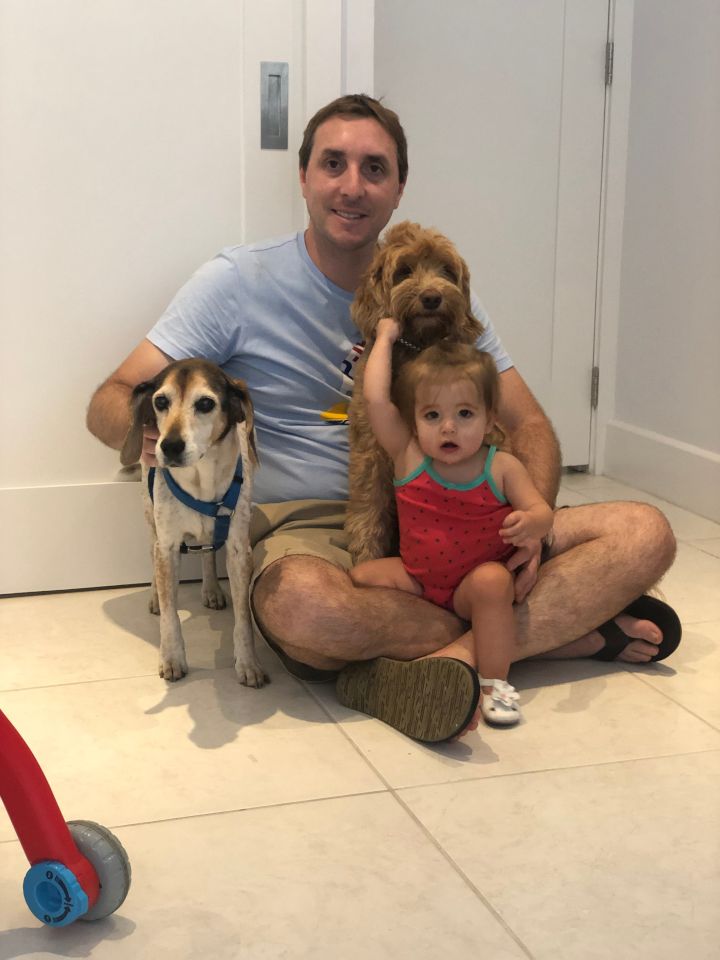 Our dogs, Tequila and Nala, are a very important part of our lives and our family. Besides everything that is said about pets helping reduce stress, improve self-esteem, increase interactions with other people, and being great companions, to us having a pet is a reminder of unconditional love and respect for one another, which is something we value and will teach to your child. Having a dog in our family is not only fun and exciting, but also rewarding in that they remind us that the world can be appreciated in different ways. We enjoy going on long walks, bike rides, taking them to the beach, or just cuddle with them watching TV. Our dogs are extremely well behaved and adore children. Olivia plays with them all day and we are teaching her to train Nala to do tricks. It's so much fun seeing Olivia play fetch with Nala, running at the park, or walking Tequila with the leash. We couldn't imagine a life without dogs.
Photos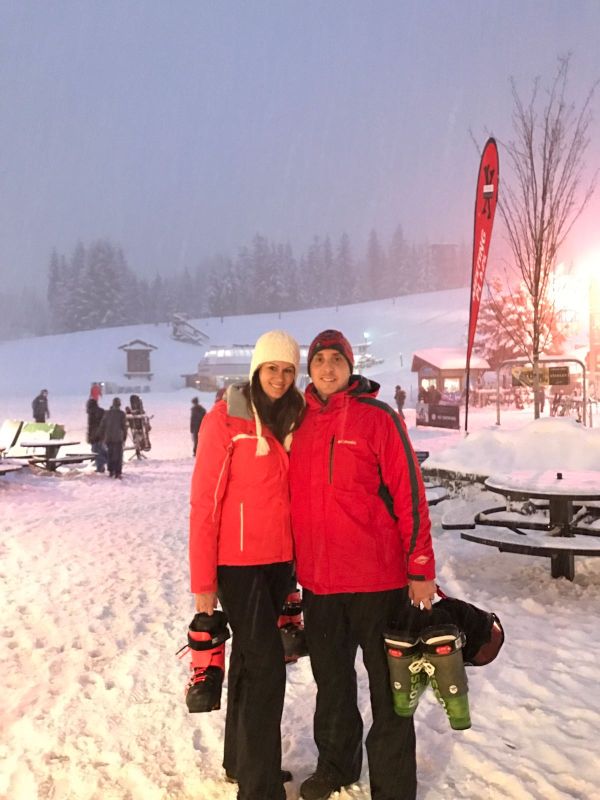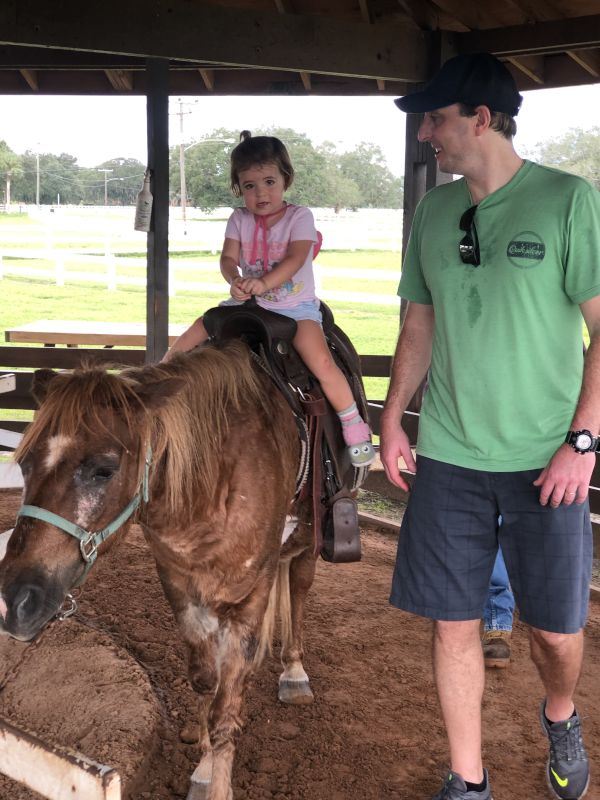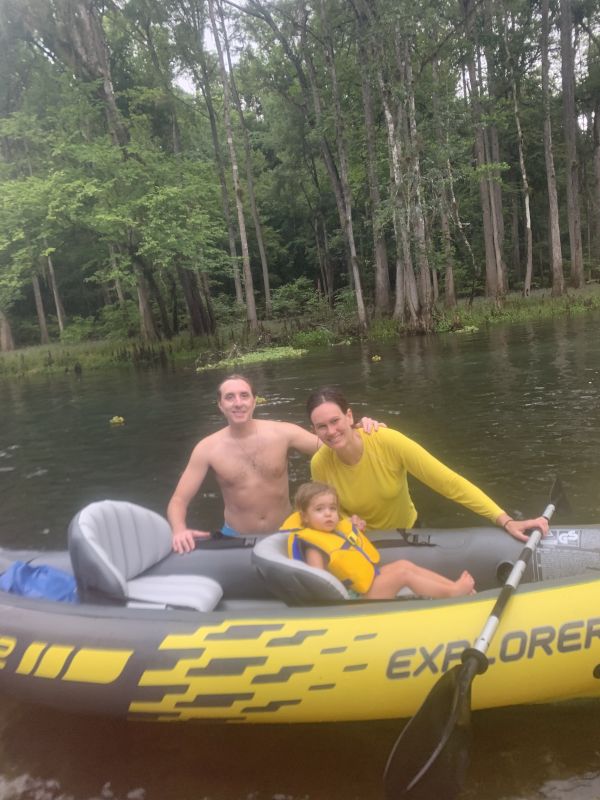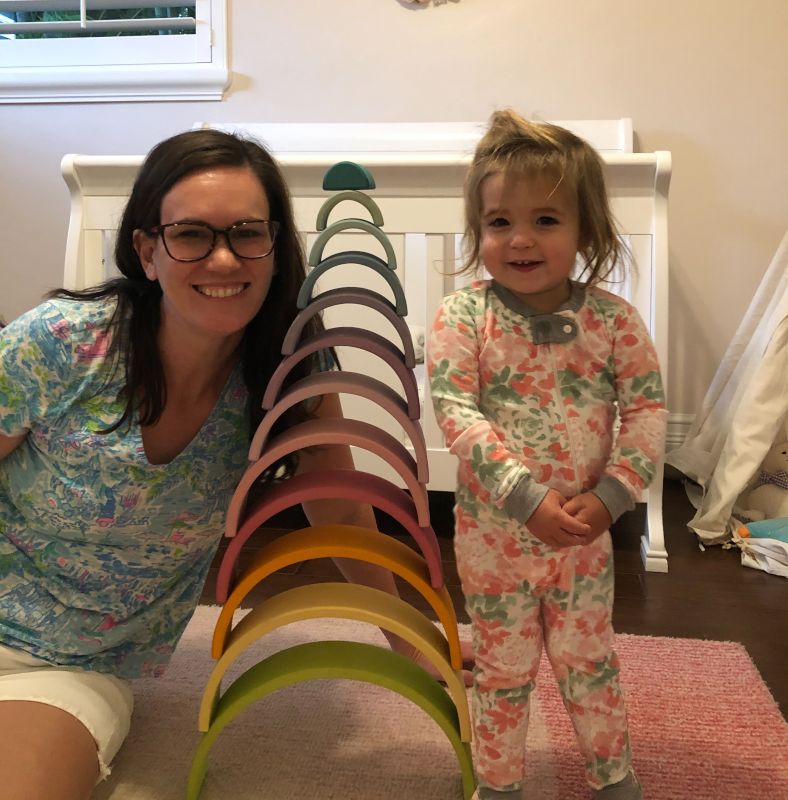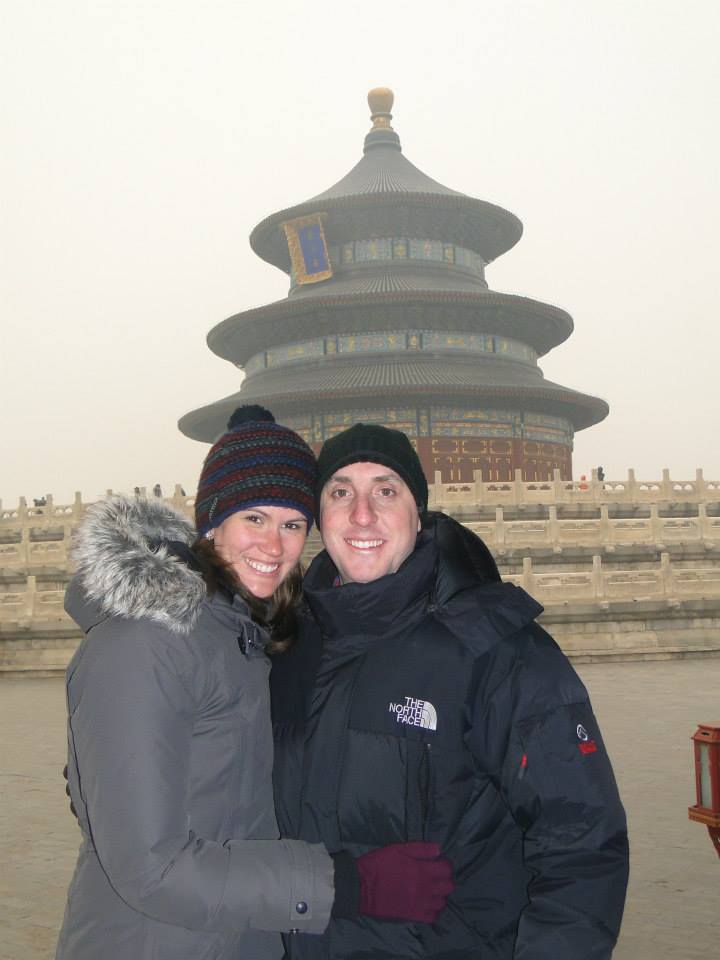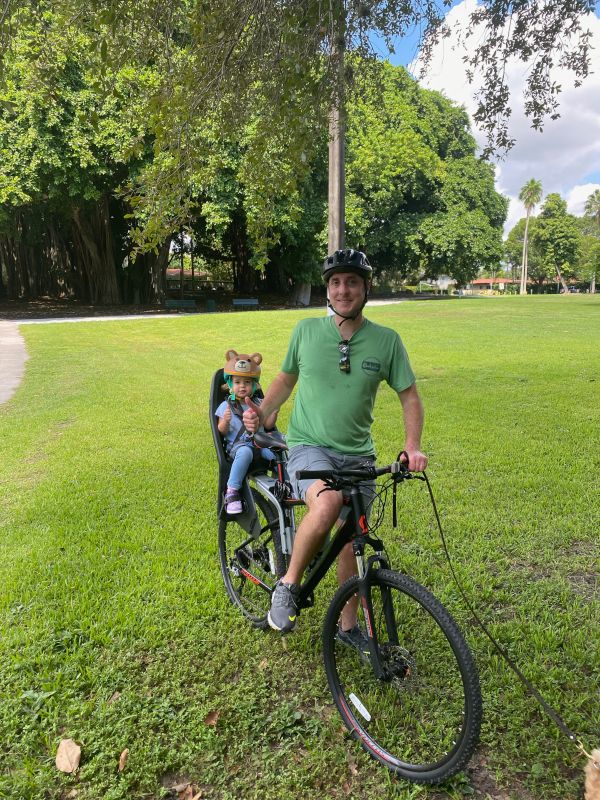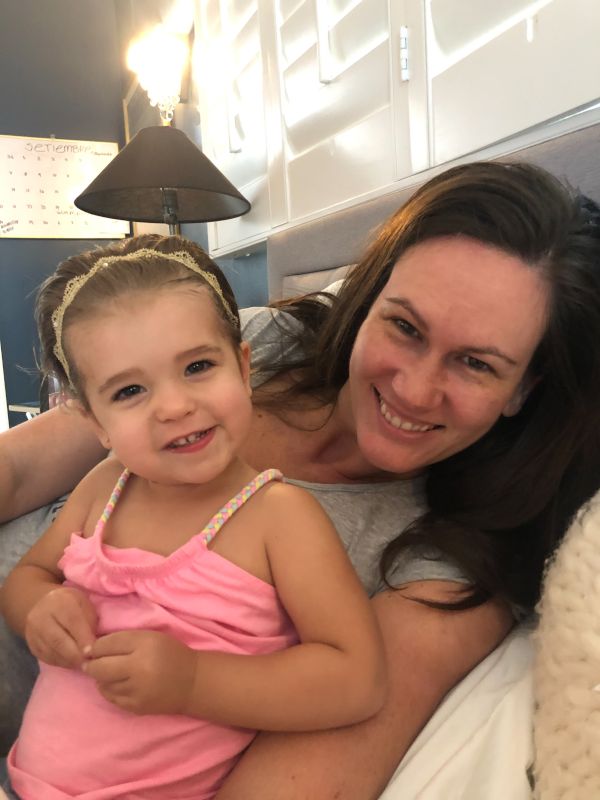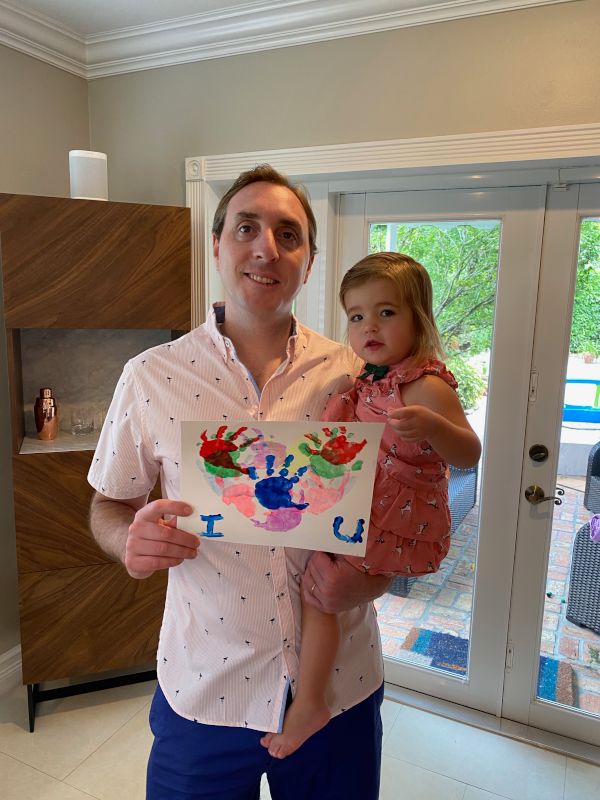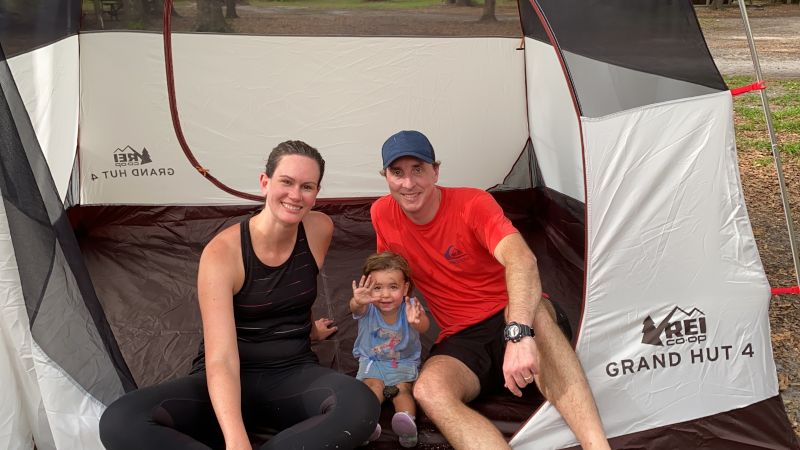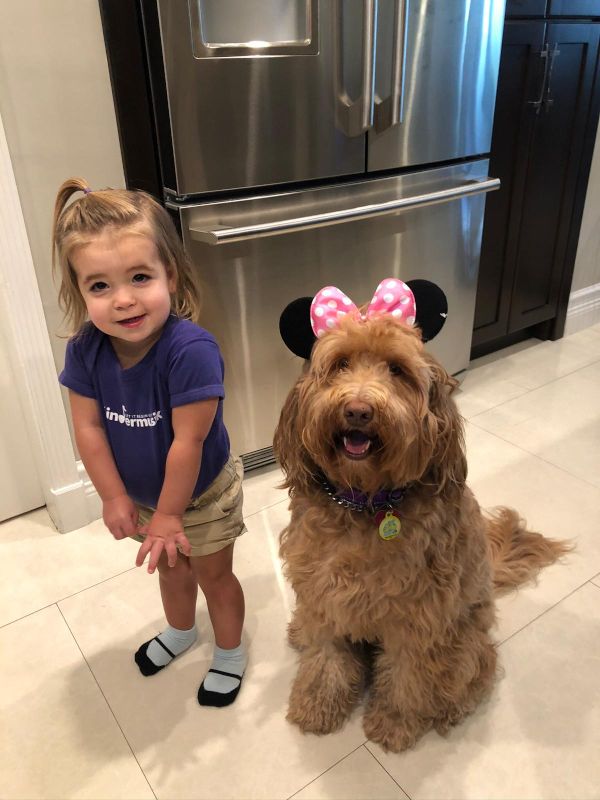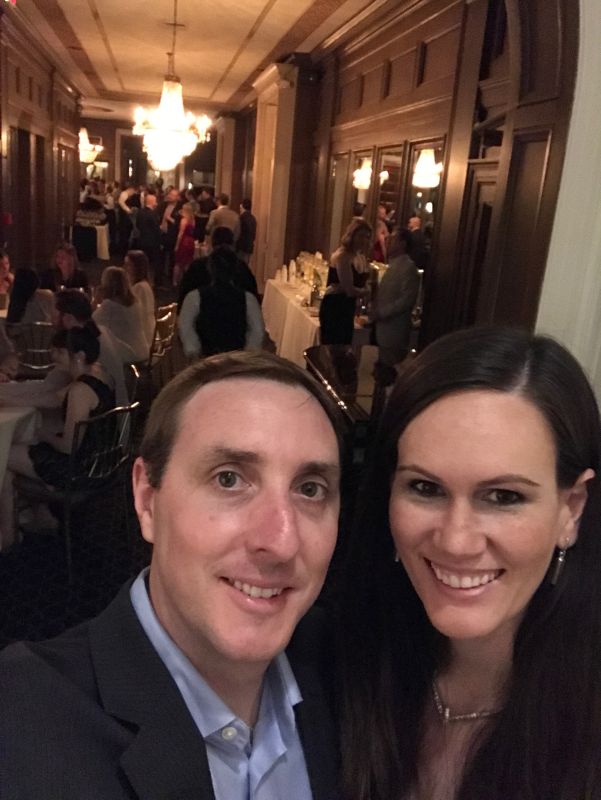 ×
1 / 12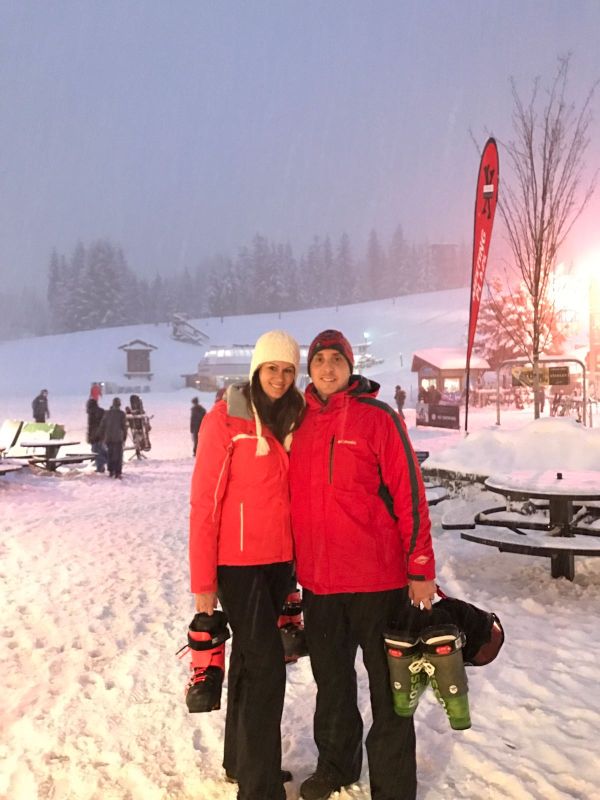 2 / 12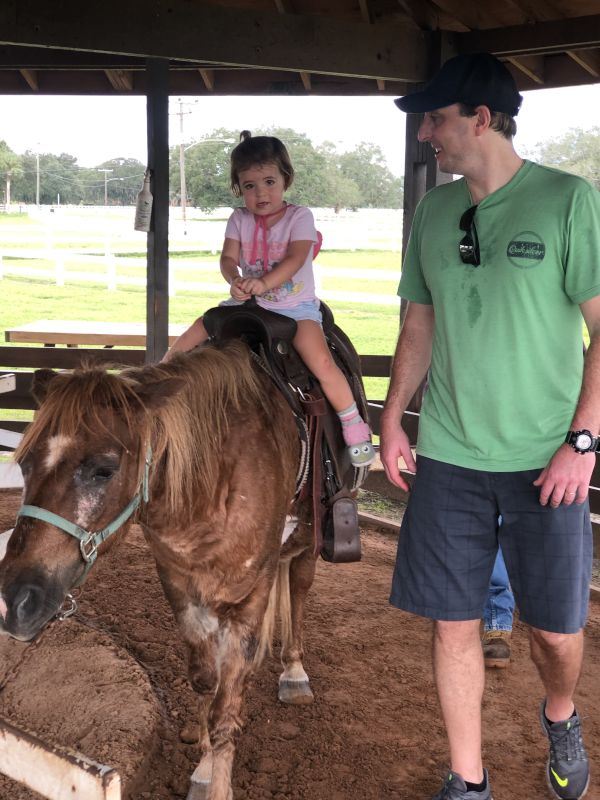 3 / 12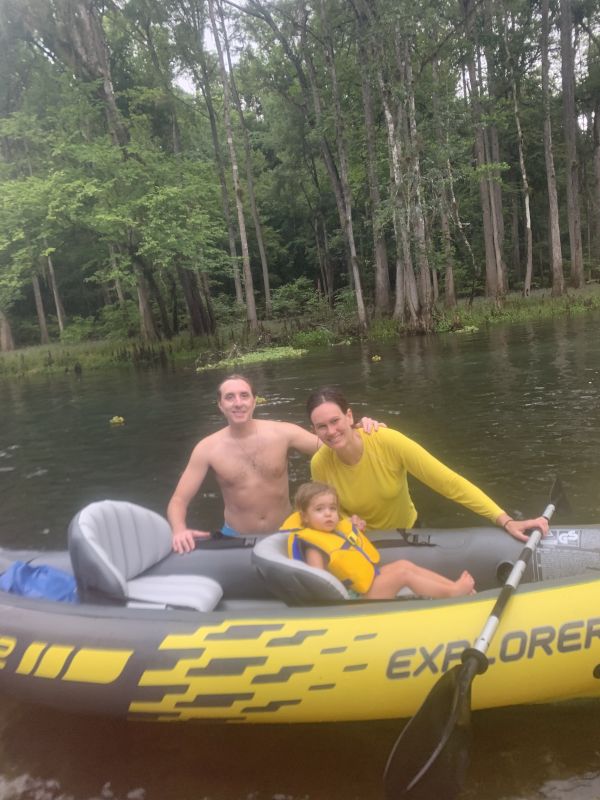 4 / 12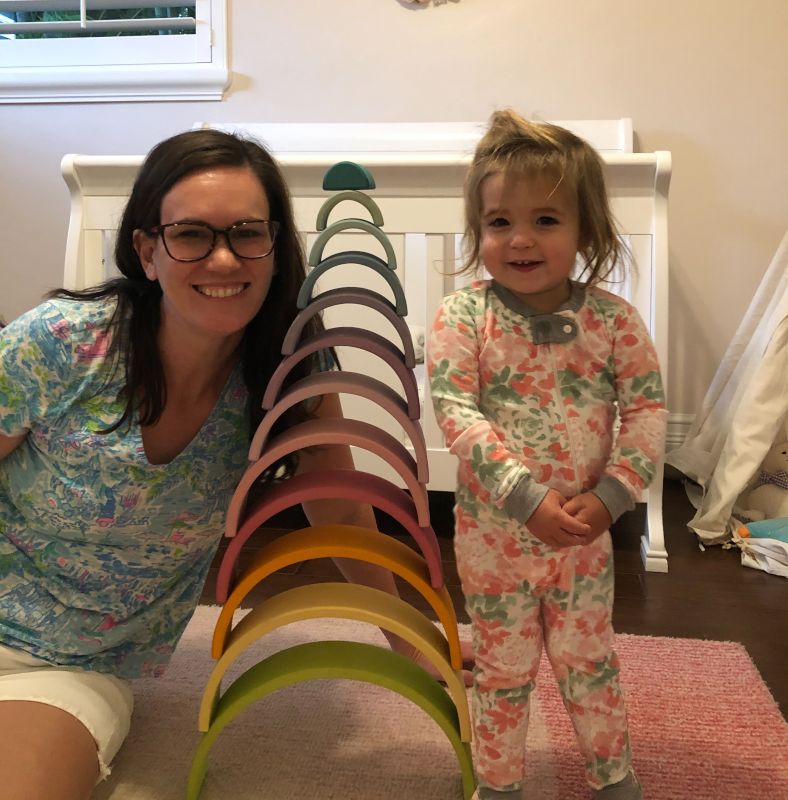 5 / 12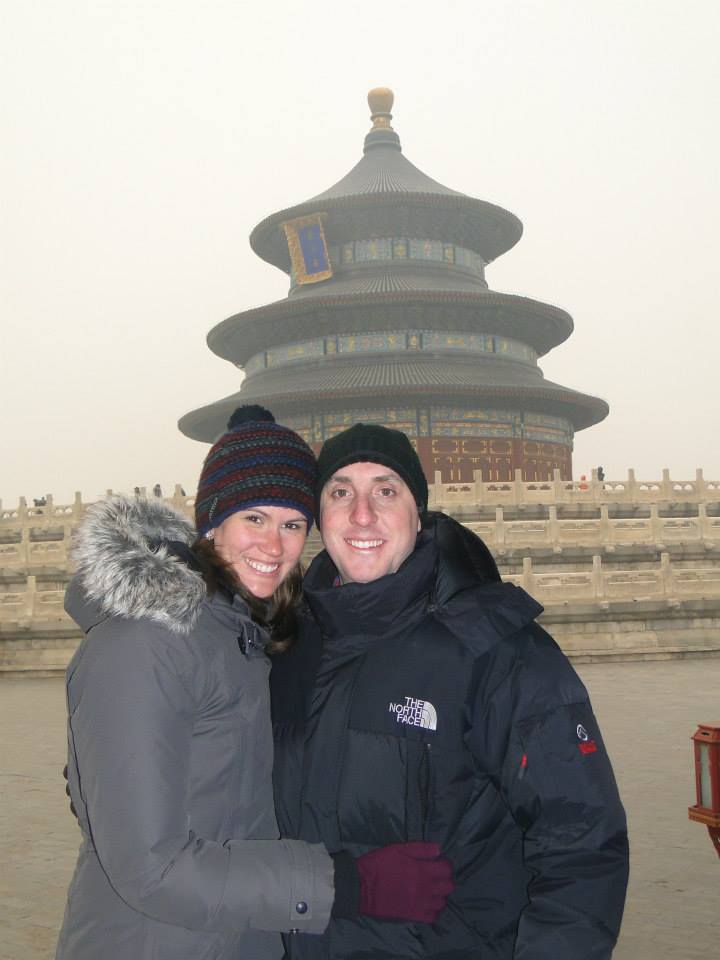 6 / 12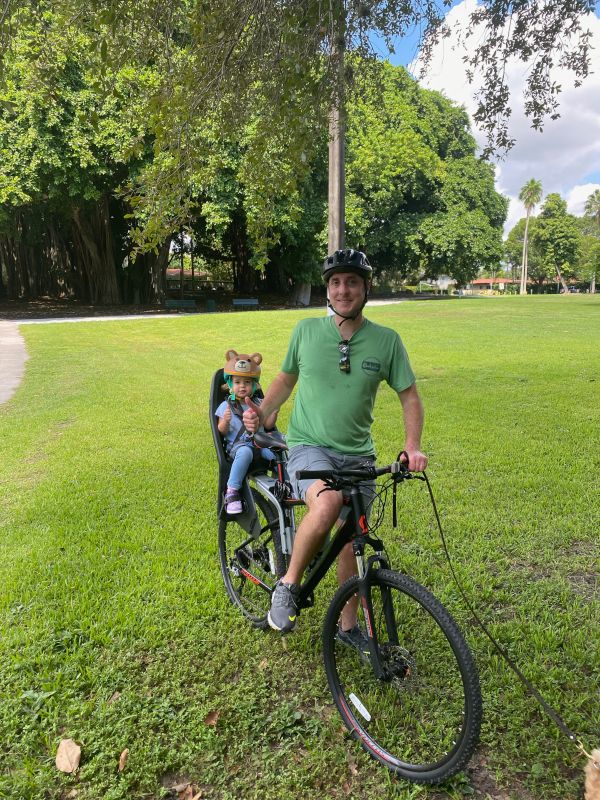 7 / 12
8 / 12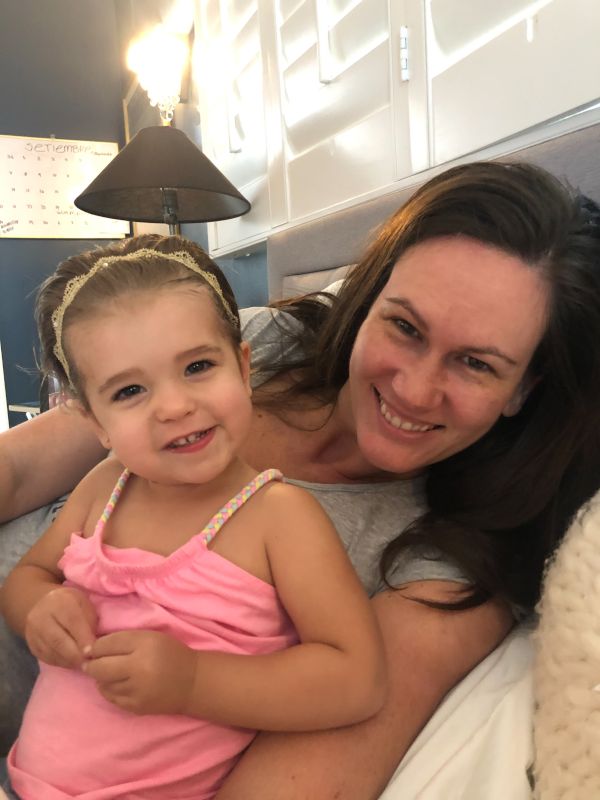 9 / 12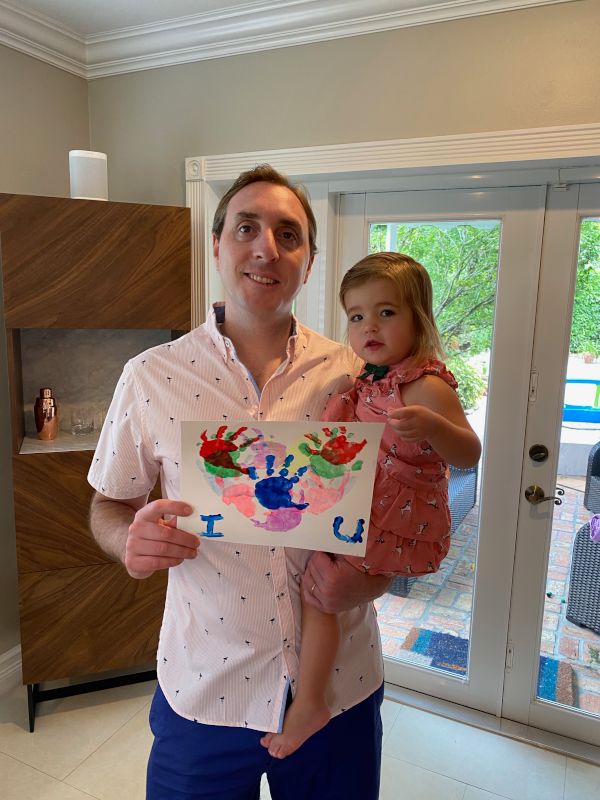 10 / 12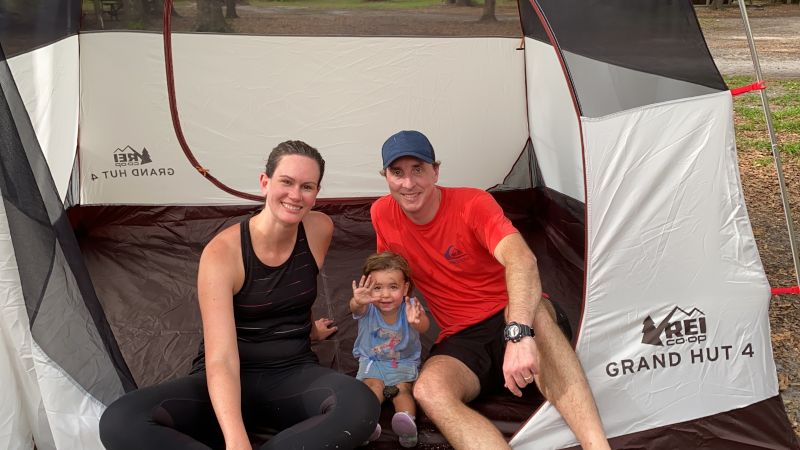 11 / 12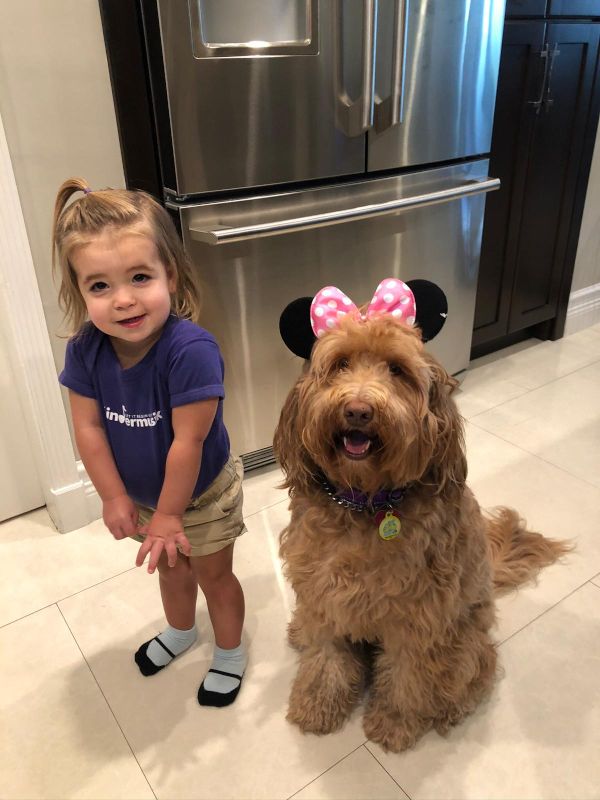 12 / 12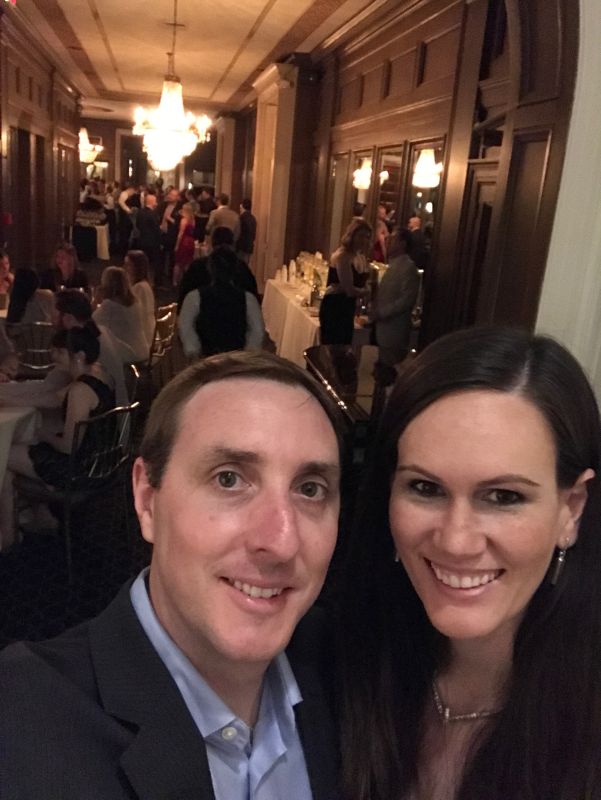 ❮
❯
Our House and Neighborhood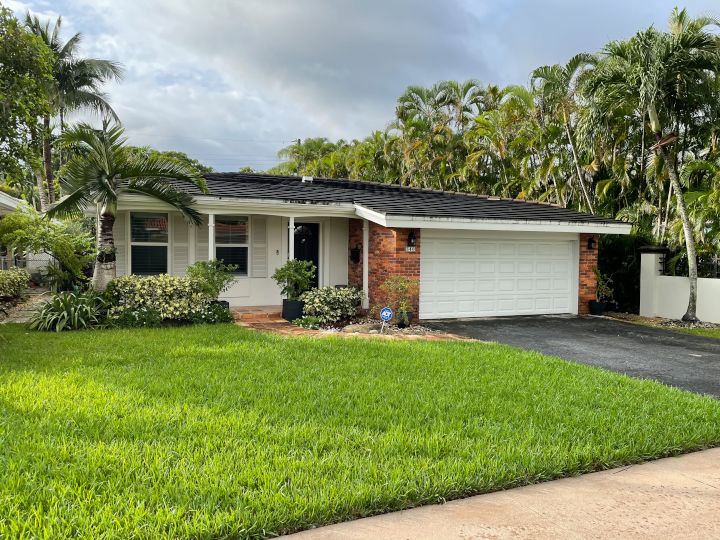 We live in Florida in a calm neighborhood twenty minutes away from the beach and walking distance to a park. On our block there are families from different age groups, with younger and older kids. We take Olivia to the park on a daily basis, where there are lots of kids to play with her and a beautiful playground. Families are very diverse, they come from different backgrounds, and you hear kids speaking English, Spanish, Portuguese, or French. All kids at the park can't wait for us to bring our dog Nala so they can play with her, take turns holding the leash, and run with her. We are fortunate to be able to enjoy the beach all year round, and we spend time there every weekend as long as it is not raining.
We live in a three bed, three bath, ranch style house in South Florida. We chose our neighborhood because it has a great school system and is also close to outstanding private schools. Our favorite area in the house is the patio because we enjoy spending time in the pool and hosting barbecues.
There are several attractions nearby like the Florida keys, the springs, and Disney World. We can't wait to have fun at Magic Kingdom with the kids.
Our Extended Families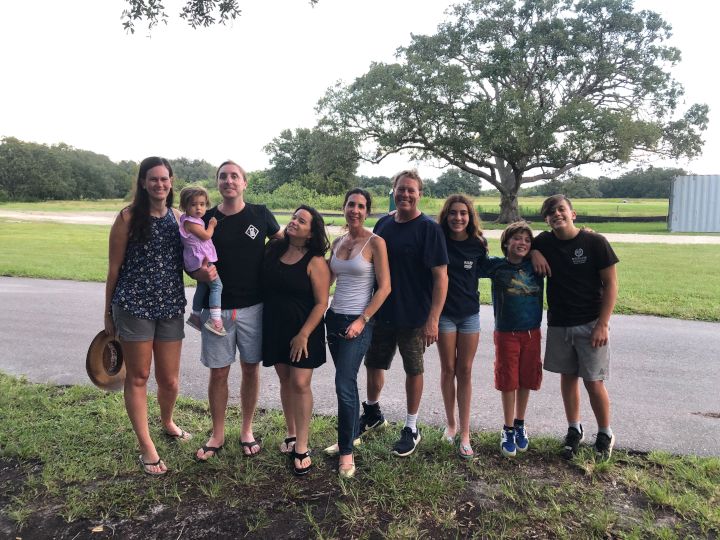 We both grew up with strong family values where we support each other regardless of the circumstances. Camila is the youngest of three, Alvaro is the youngest of four. Between the two of us we have eight nieces and nephews. We loved growing up with our siblings and we have a strong bond with them.
Both our families live in Peru, except for Alvaro's sister who lives 20 minutes away from us. Olivia sees her cousins at least once a week and they adore each other. Even though we don't see the rest of our family frequently, we talk and chat daily. Olivia looks forward to facetime with the grandparents every night as they sing, read stories, and talk about their day.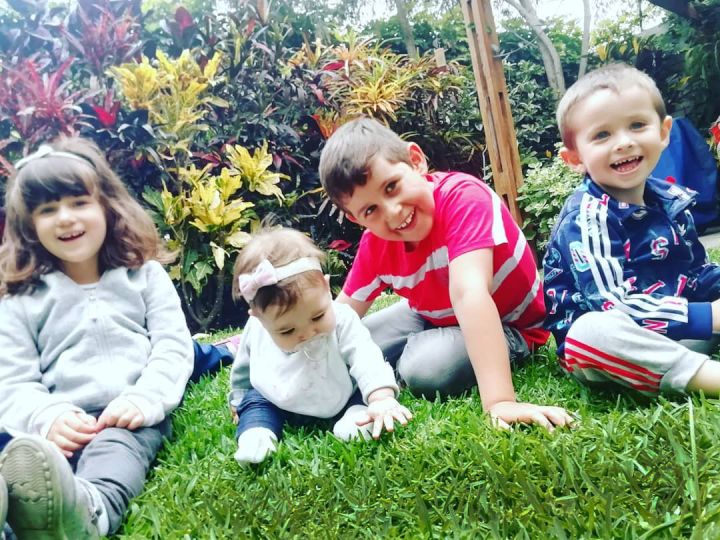 We visit Peru at least once a year, and we plan to continue that tradition. Even at two years old, we can see how Olivia loves spending time with her cousins and they are already growing close to each other despite the distance. Every time we go to Peru, we spend our time at the beach with all our family, swimming in the ocean and gathering at night to cook a meal together.
Our families could not be more excited about welcoming another child, and they have been incredibly supportive throughout this process. Our parents are retired and they typically come and stay with us for long seasons and will help us raise your child. We are grateful and assured that we have all the support we might need.
From Us to You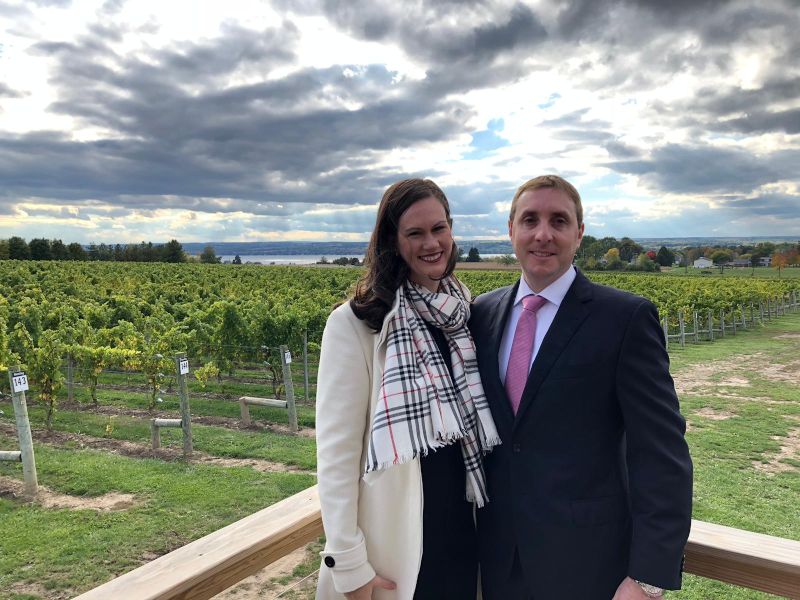 Our names are Camila and Alvaro and we are so excited to be on this journey. Life can bring difficult challenges, and there are many reasons why you are thinking that adoption is the right decision for you and your baby, much like those that have made us decide to become parents through adoption. We appreciate you taking the time to get to know us and the one thing we would like you to take away from this letter is that we will love your child with all our hearts and provide him or her with the best care we can.
We both grew up in Lima, Peru and moved to the United States to achieve our professional goals. Camila is a physician and Alvaro works in marketing for a healthcare company. After ten years in the US we have become Americans, no more siesta for us! Joke aside, we believe that having grown up in a developing country, having worked hard to be where we are, and having been provided strong family values is the right mix to provide your child with a caring and supportive environment.
Our relationship is based in love, trust, and commitment to each other. We met 10 years ago, and it took us very little to realize that, as corny as it sounds, we were meant for each other. Since we got married we have been through so many changes that have been sometimes hard to get used to; new cities, new routines, new jobs, it's a good thing that we are each other's biggest cheerleader. We could not have come this far without one another. Together we have learned that there are things we can't control and are part of a bigger Plan for us. Adoption has always been something we have talked about, even before getting married and without knowing that we would have trouble conceiving. We are so grateful for our adoptive daughter Olivia and we are incredibly excited to continue growing our family through adoption.
We were both blessed with amazing, big (and of course loud), loving and warm families, and we will do our best to provide a similar environment to your child. We want to guide him or her to become happy and successful in anything he or she wants to accomplish. We will teach him or her to care about the rest of the world, to be brave, and to always stand for what he or she thinks is right. We will provide comfort and stability, tons of laughter, tons of uncles, aunts and cousins, and three grandparents that are thrilled to welcome a baby into our family. We promise to you, that we will strive to become better parents every day.
We have done our homework and have learned that open adoption provides a child with the best environment. We want your child to know that he or she is loved by more than two parents, and we would love for him or her to learn about his cultural heritage, family traditions and blood relatives. We will send you letters and pictures and would love to talk more with you to work on a relationship that makes you feel comfortable. Your bond with your child is something we will respect and honor always.
We hope we have been able to give you a glimpse of who we are, how we think, and how excited we are to share our love with your child.
Alvaro & Camila
Favorites
Actor
Robert De Niro
Matthew Mcconaughey
Actress
Meryl Streep
Meryl Streep
Author
John Steinbeck
J.K Rowling
Book
Of Mice and Men
Little Women
Cartoon
Thundercats
Mickey Mouse
Childhood Memory
Family trips to the beach
Decorating Christmas cookies with my cousins at my grandmother's house
Childhood Toy
Soccer ball
Cookie Monster
Children's Book
It's not easy being a bunny
The Giving Tree
Classic Movie
The Godfather
Dirty Dancing
Day of Week
Saturday
Friday
Dessert
Key Lime pie
Chocolate birthday cake
Disney Movie
The Lion King
Brave
Dream Car
Porsche 911
Volvo CX-90
Dream Job
Leading a business unit for a large corporation
Doctor
Dream Vacation
Watch the northern lights in Iceland
Alaska Cruise
Family Activity
Going to the beach
Camping
Flower / Plant
Roses
Sunflowers
Form of Exercise
Racquet sports
Running
Fruit
Clementine / Mandarins
Mango
Holiday
Christmas
Christmas
Holiday Song
It's beginning to look a lot like Christmas
"All I want for Christmas is You"
Holiday Tradition
Advent
Bake and decorate Christmas cookies with the family
Ice Cream
Dark chocolate
Chocolate
Junk Food
Mc Donald's
Papa Johns pizza
Leisure Activity
Travel
Reading
Magazine
National Geographic
Oprah
Memory with a Child
Swimming in the ocean with my daughter
Taking our daughter camping
Memory with Spouse
Traveling in Europe
Getting lost in Rome
Movie
James Bond
Life is Beautiful
Movie Munchie
Ice cream
Caramel popcorn
Movie Quote
May the force be with you
"Toto, I've a feeling we're not in Kansas anymore"
Movie Type
Action
Romantic Comedies
Musical
Mary Poppins
The Lion King
Nursery Rhyme
El sapo pepe
Twinkle Twinkle Little Star
Olympic Event
Judo
Ice Skating
Personal Hero
Steve Jobs
Paul Farmer
Poet
T. S. Eliot
Pablo Neruda
Quality about my Spouse
Her affection
Kindness
Quote
Insanity is "doing the same thing over and over again and expecting different results"
"Be the change you want to see in the world"
Restaurant
Gotham in NYC
Field
Sandwich
Pulled pork
Grilled cheese
Scripture
Greater love has no one than this: to lay down one's life for one's friends.
Philippians 4:13: I can do everything through him who gives me strength.
Shopping Store
Apple
Pottery Barn Kids
Song
Thunderstruk
Sweet Child O'Mine
Sport to Play
Squash
Bastketball
Sport to Watch
Squash
Basketball
Sports Star
Tony Hawk
Simone Biles
Sports Team
Arsenal
Duke Blue Devils
Subject in School
Math
Chemistry
Thing to Cook
Steak
Spaguetti carbonara
Tradition
Annual ski trip
Midnight Dinner on Christmas Eve
TV Show
The wonder years
Gilmore Girls
TV Show Character
Jon Snow
Lorelai Gilmore
Vacation Spot
Travel in Europe
Beach
Video Game
Call of Duty
Classic Mario Bros