1-800-ADOPTION
Thank you for viewing our profile
If you would like to learn more about us, please call 1-800-ADOPTION (2367846), fill out the form at the bottom of our on-line profile page, or email us at bp_information@americanadoptions.com.
To revisit our on-line profile page and view our profile video at American Adoptions, simply use your mobile phone to scan the QR code on the right. We are looking forward to hearing from you!
Mike & Rena
Thank you for taking the time to consider us as potential parents for your child. For several years we have dreamed about expanding our family and we are excited to embark on this journey. We have so much love and devotion to shower upon a child. We want you to know that we respect you and understand that you face difficult decisions ahead. We wish you nothing but the best during this journey.
About Us
Job
Therapeutic Staff Support Worker
Program Director
Education
Bachelor's Degree in Elementary Education
Master's Degree in Community Counseling
Relationship
Legally Married
Our Leisure Time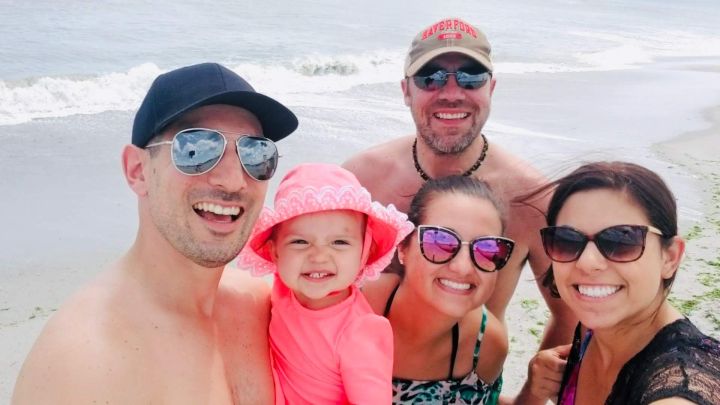 We have an active social life between our large family and our extensive network of friends. Besides seeing Mike's parents on a daily basis, we frequently see our family during holiday parties, birthdays, graduations, recitals, and sports events. Locally we have close friends that we see often. When we get together, we enjoy playing with their children, trying out new restaurants, seeing movies, hearing live music, shopping, doing lake trips, swimming, and festivals, just to name a few. There are many times we relax at each other's homes to talk, watch a movie, BBQ in the backyard, and make a bonfire, which is just as wonderful. We feel that the best friendships are marked by genuinely enjoying each other's company. We also have friends that live farther away so we enjoy trips to visit them or entertaining them at our house.
Some activities we enjoy together are cuddling on the couch, watching movies and tv shows, attending musicals and concerts, going for walks with our dog, skiing, relaxing at a beach or lake, laying on our hammock, working on a house project, and volunteering. Rena also loves to dance and has taken different types of dance classes over the years. We especially love to travel to destinations that have beaches nearby. We are grateful that our life is blessed with people and fun experiences, but it would be so much greater with this child to enjoy it with.
Qualities We Admire in Each Other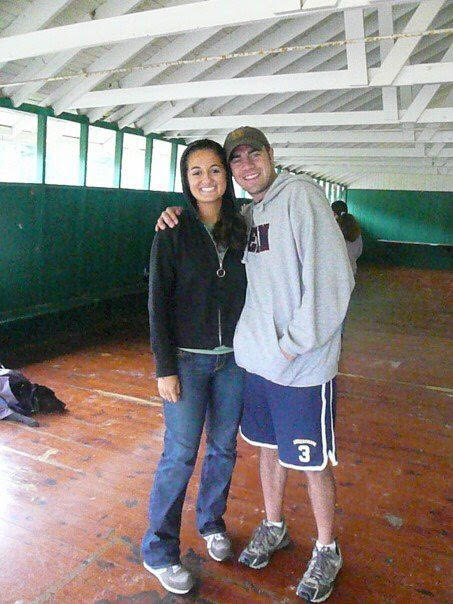 Rena About Mike: From the time we first met I was moved by Mike's genuine kindness, thoughtfulness, and love for life that I witnessed while volunteering at a summer camp years ago. Mike is a compassionate person who thrives on making people feel happy and loved. Mike also has a great sense of humor and light-heartedness that makes everyone around him feel comfortable and joyful. He loves children and can match their silliness and energy with his own. He is incredibly artistic, creative, and imaginative. It is easy for me to imagine that with a child we will transform our living room into castles, forts, and magical adventures. I can't wait to see him become the greatest and most entertaining father to any child that blesses our lives.
Mike About Rena: There was an immediate natural chemistry between Rena and I when we met volunteering as camp counselors in 2007. We have been together ever since and our relationship keeps growing stronger and deeper as the years pass by. Rena is a very loving, understanding, creative, and intelligent person. She spoils me, her friends, her family, and the people she serves with compassion, attention, and guidance. Rena is crazy about children and her love for them shines bright every time she is around them. I am so excited to see her as a mother which I know she is destined to become. I have no doubt that she will be a wonderful and nurturing mother to any child.
What Made Us Who we are Today
We are both fortunate to have been raised by nurturing and attentive parents and grandparents who taught and showed us the importance of being empathetic and to make a positive difference in the world. These values have led us into mentorship and professional roles working with disadvantaged youth and children with special needs. Every summer we volunteer as camp counselors for a camp for children with special needs, which is a program that is very near and dear to our hearts. This passion for empowering & helping people led Rena to her role as the Program Director for a non-profit organization that provides support, advocacy, and education services to people with disabilities in eastern Pennsylvania. We hope to pass down our values of compassion, service, and leadership to this child who we truly believe can change the world for the better.
Photos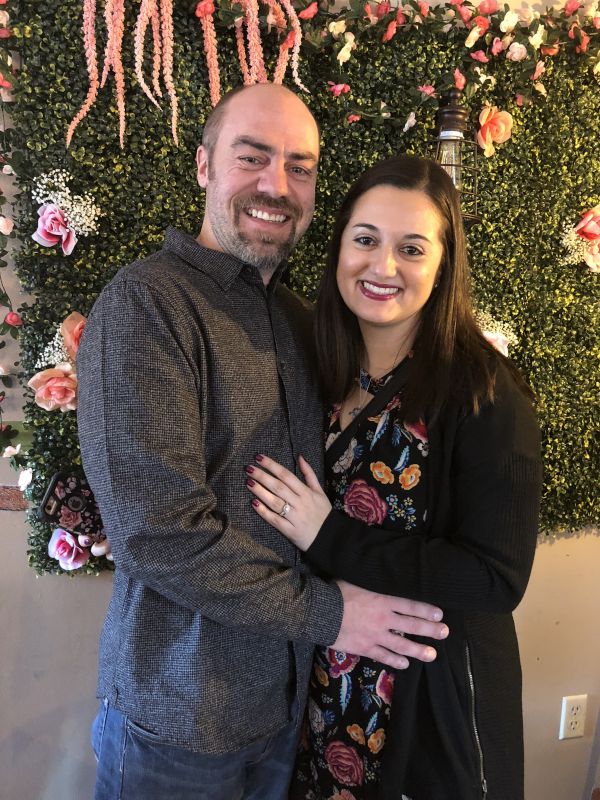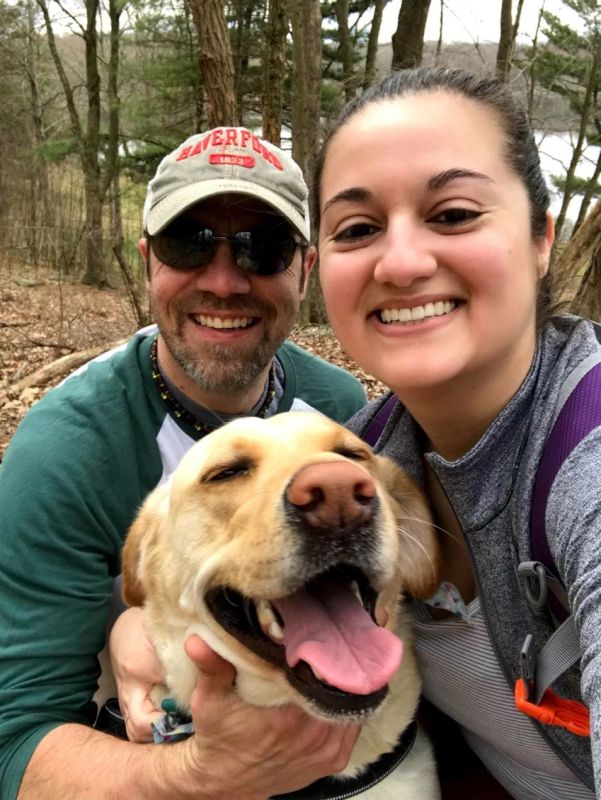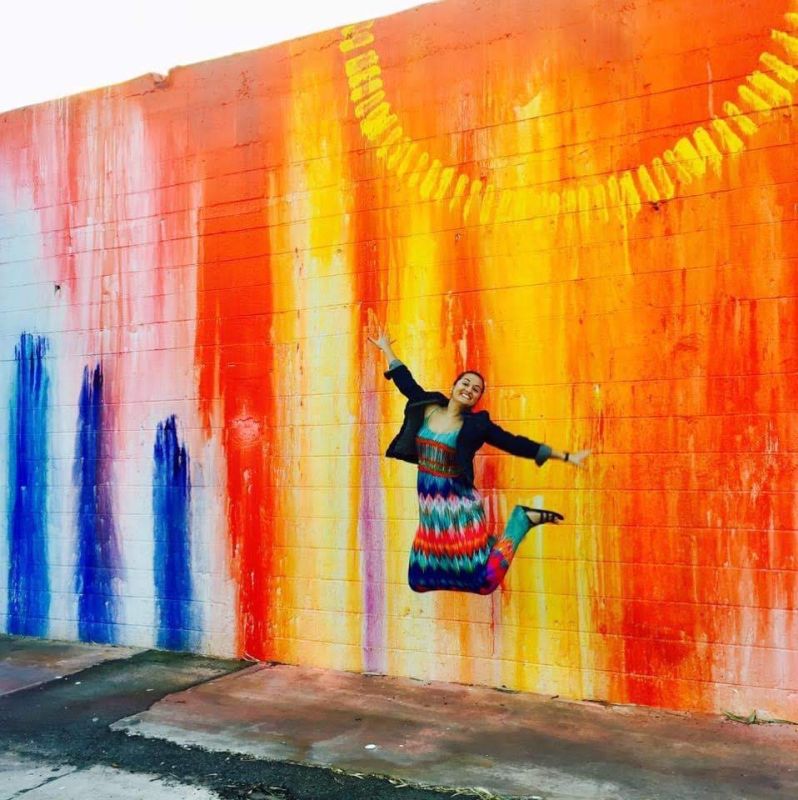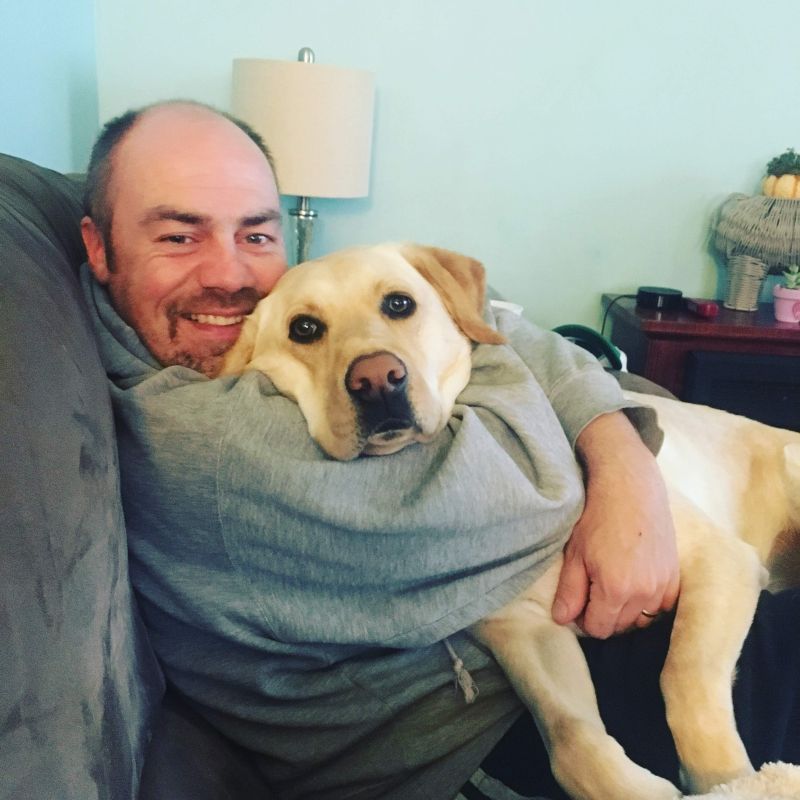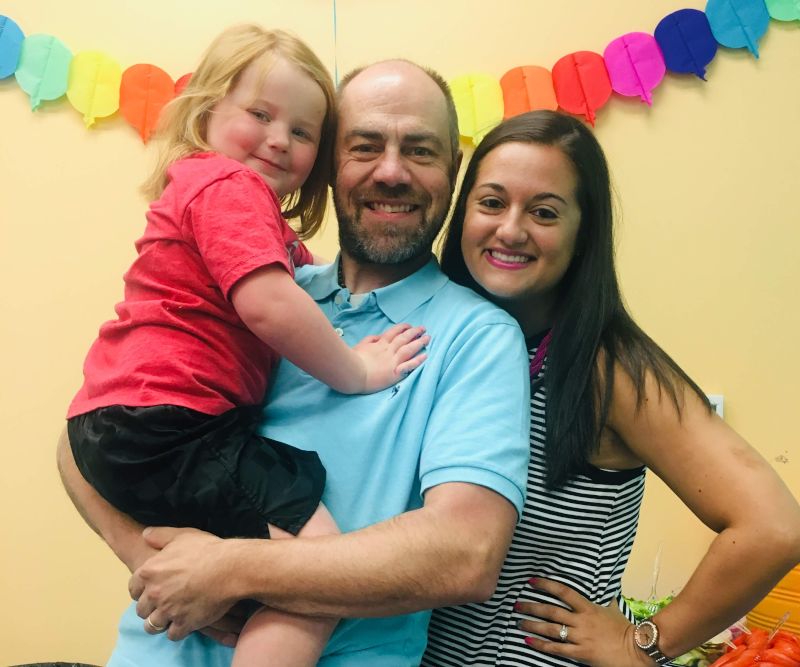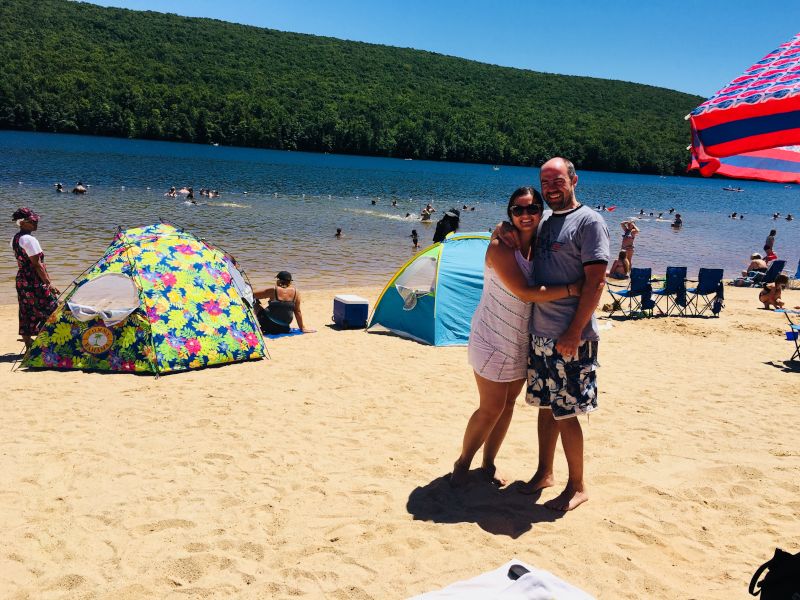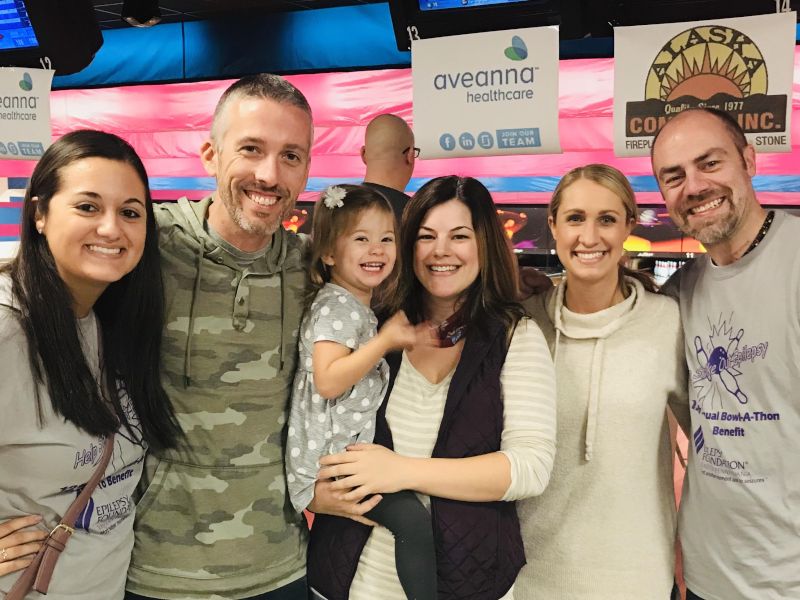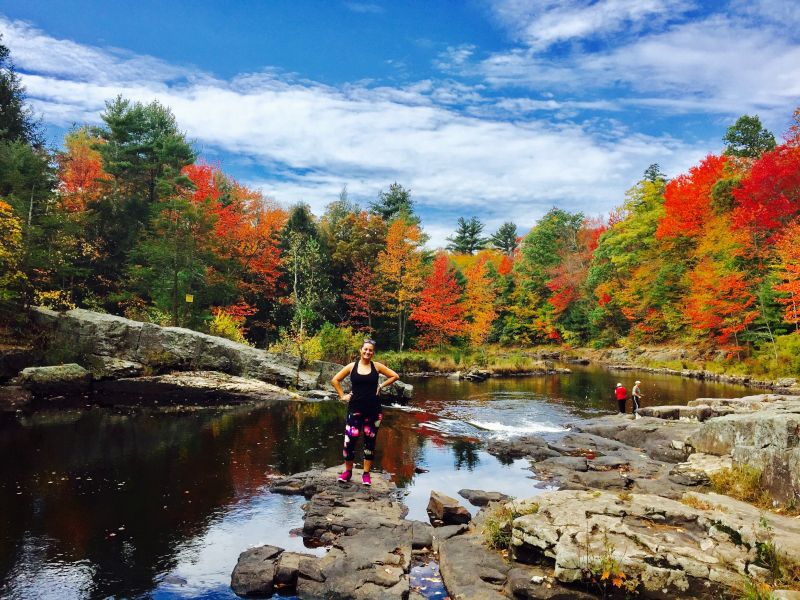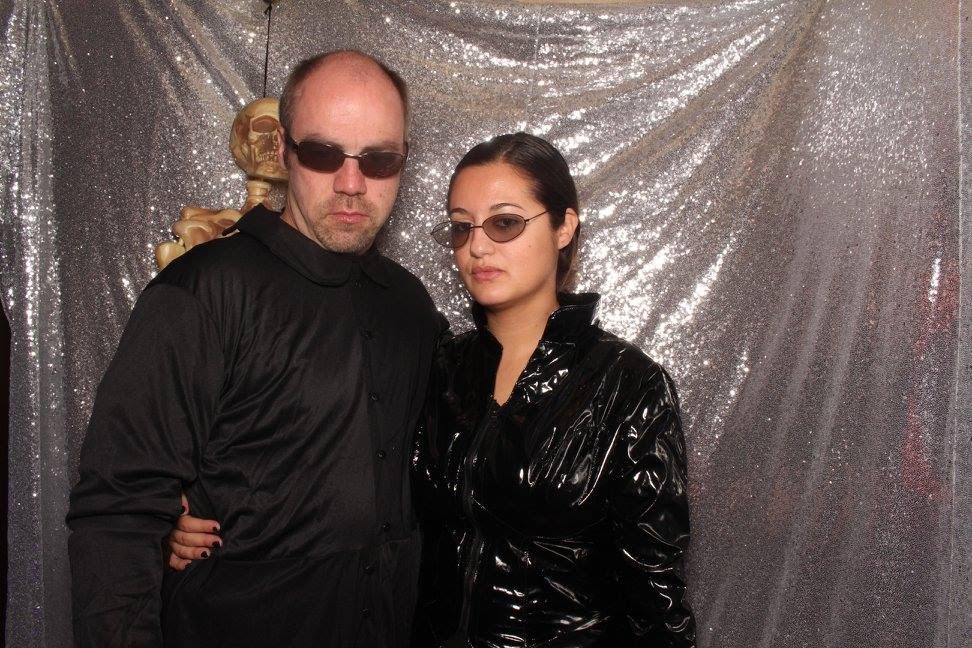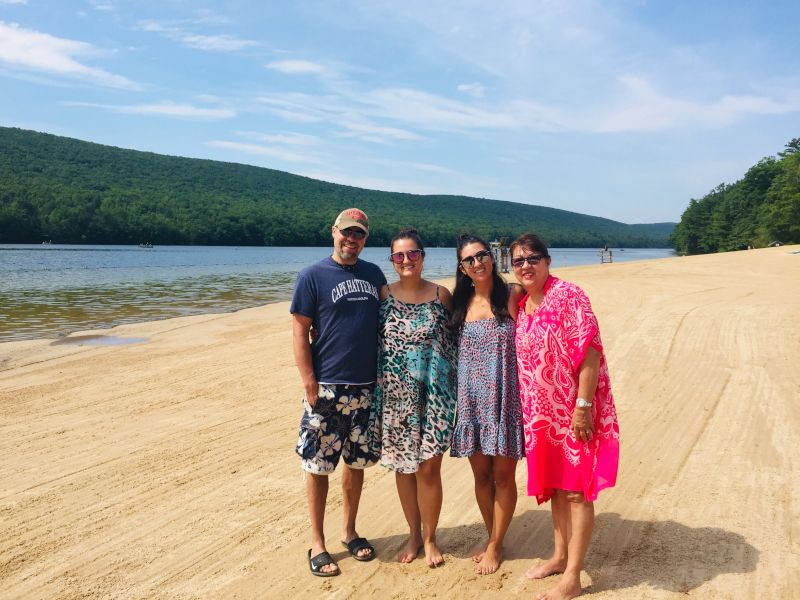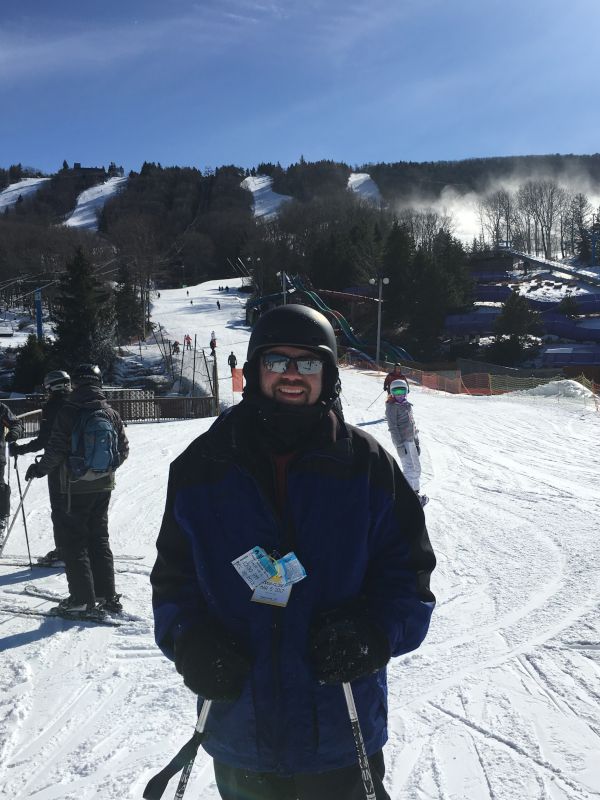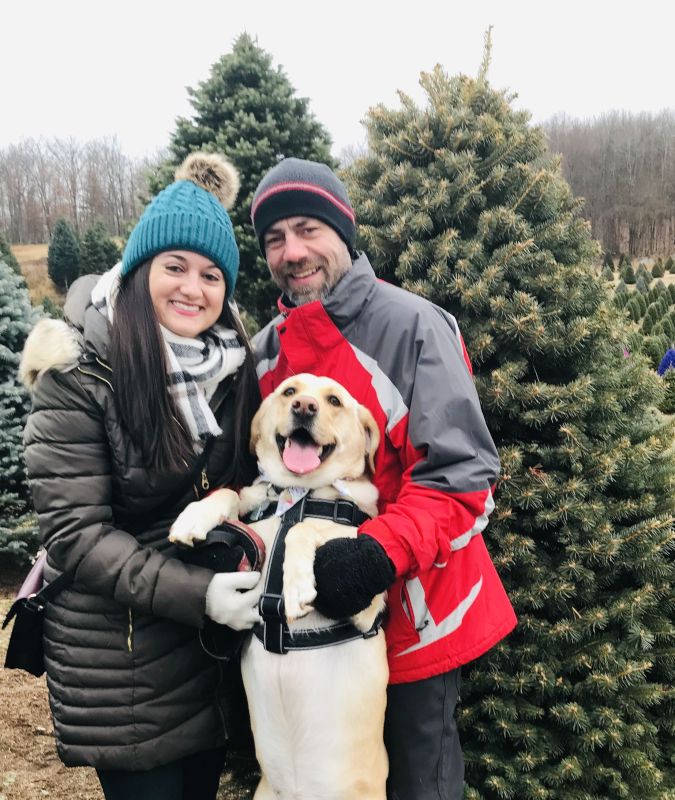 ×
1 / 12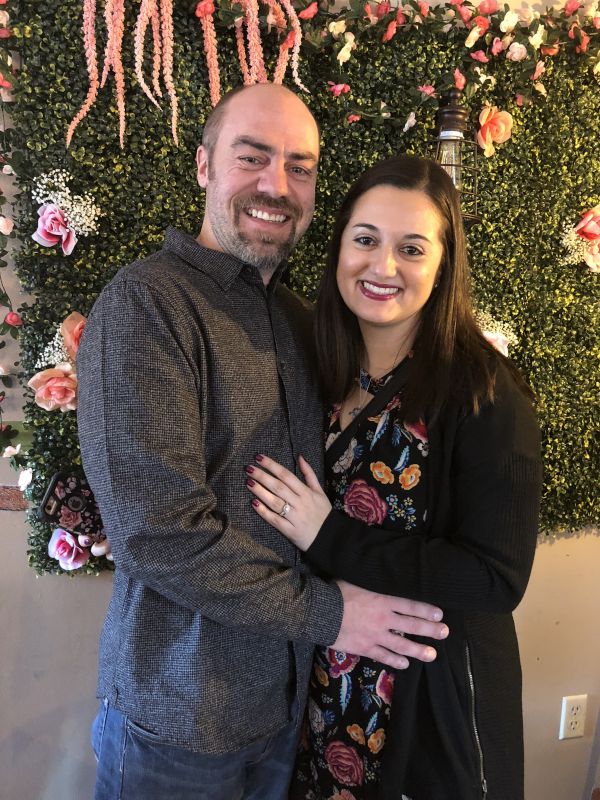 2 / 12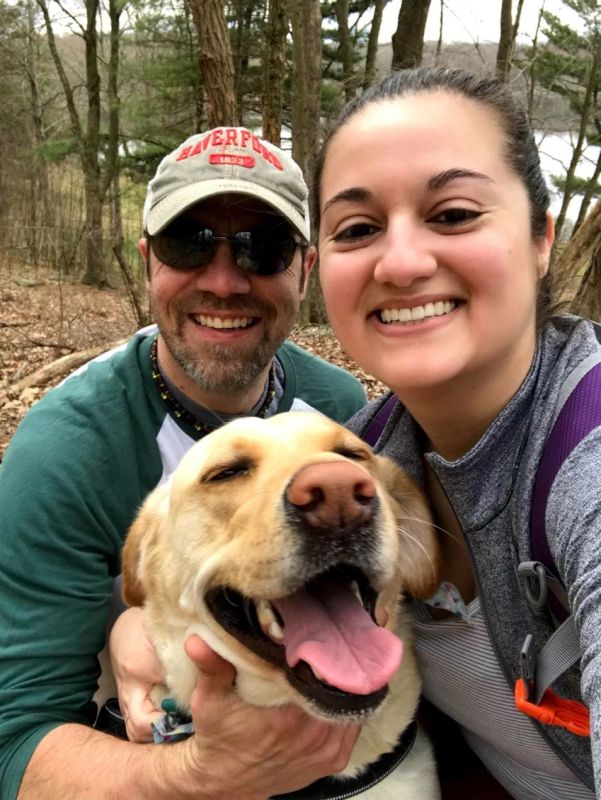 3 / 12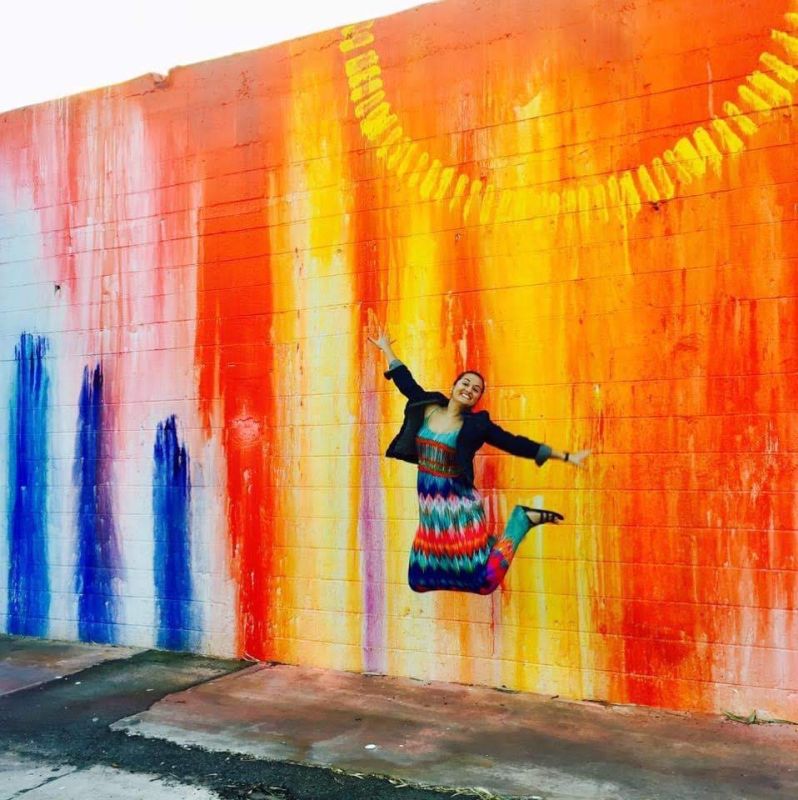 4 / 12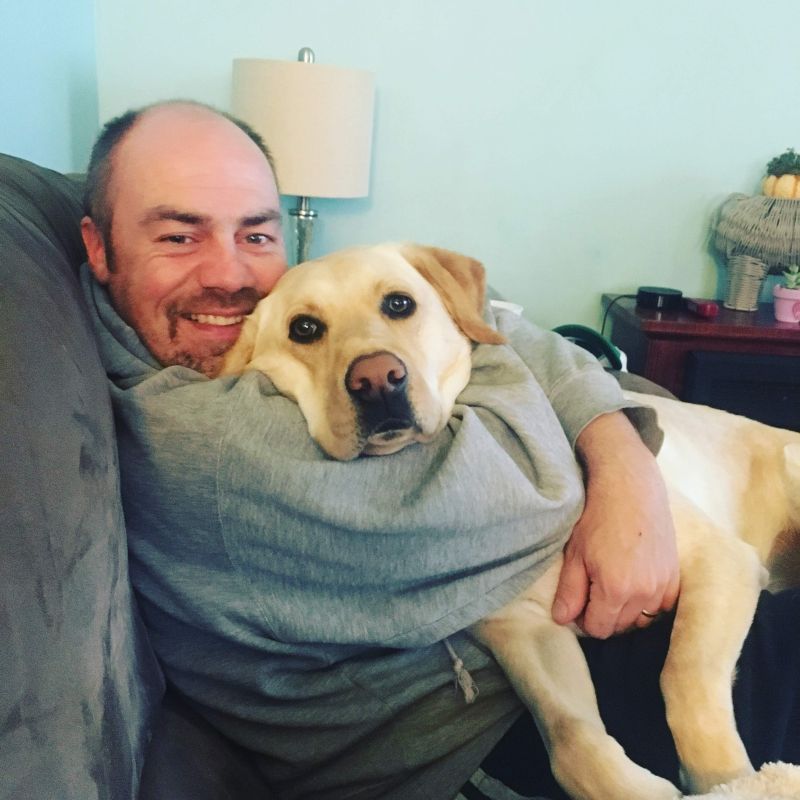 5 / 12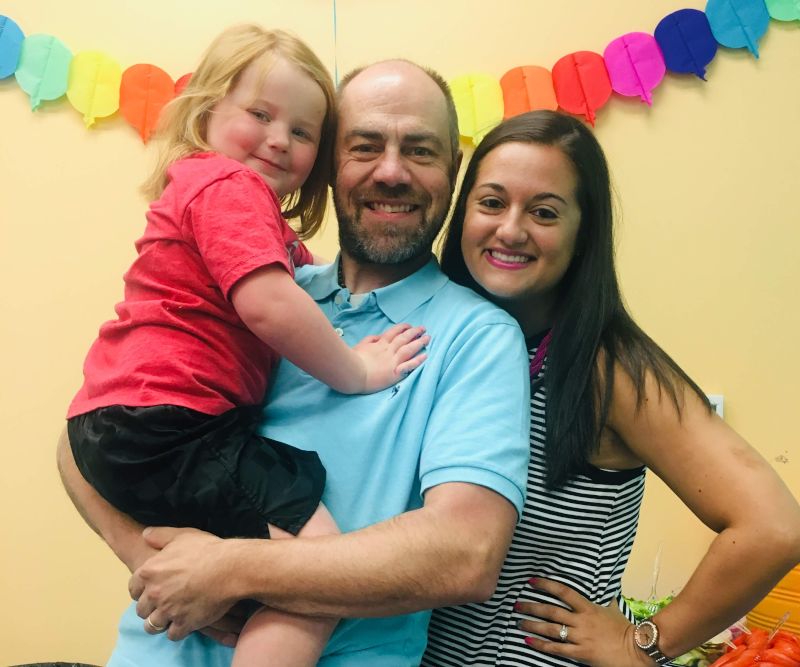 6 / 12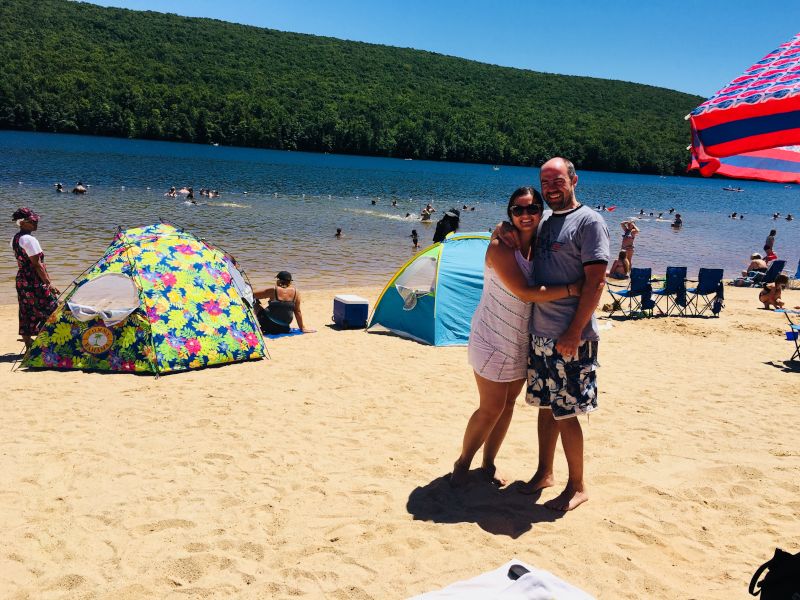 7 / 12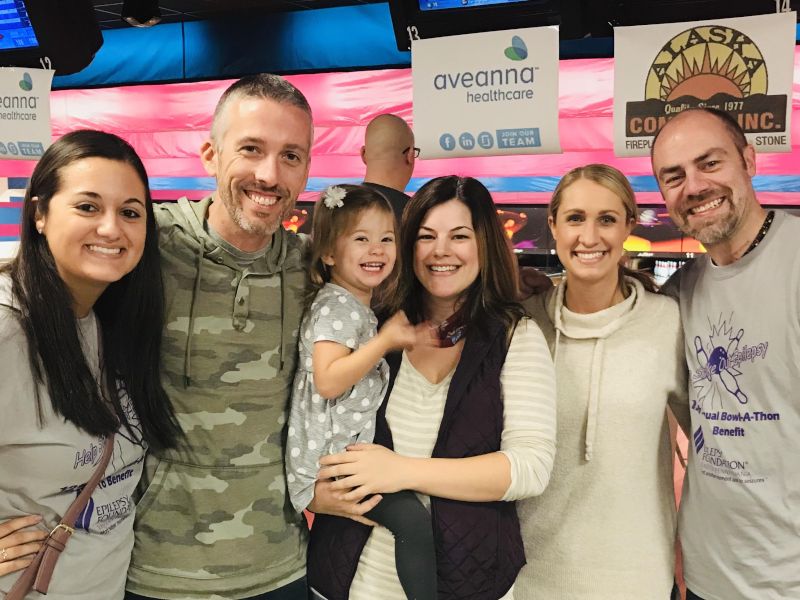 8 / 12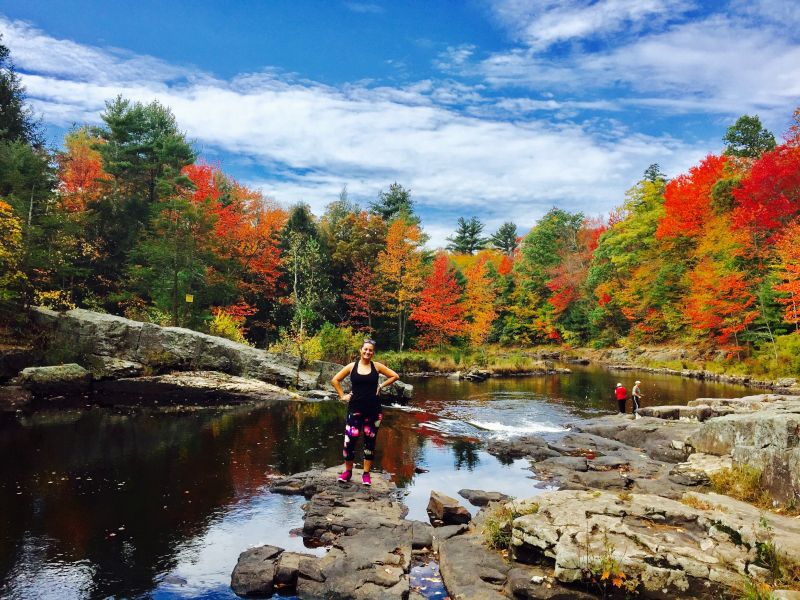 9 / 12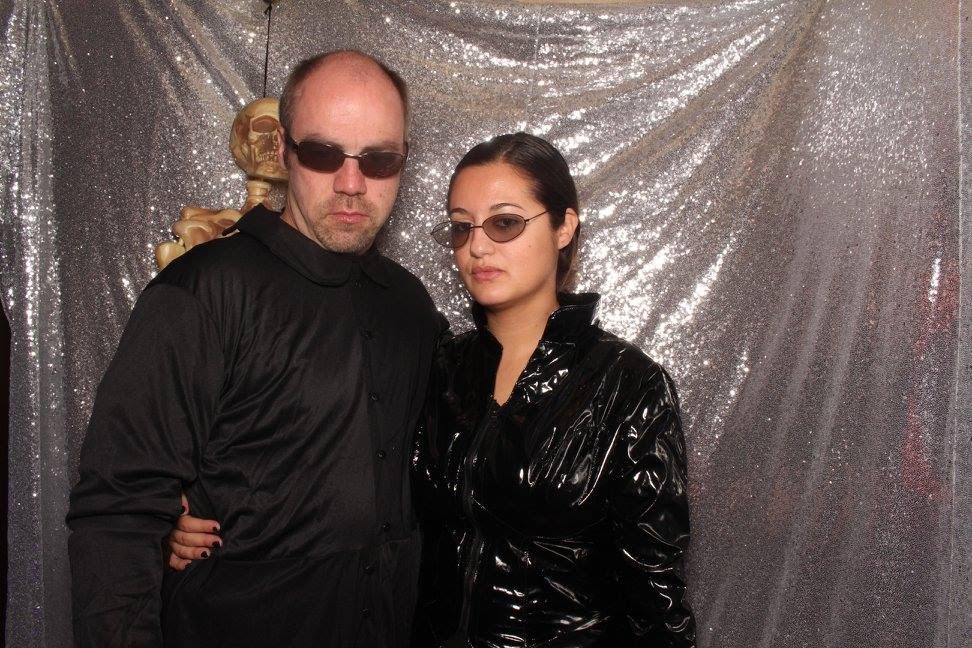 10 / 12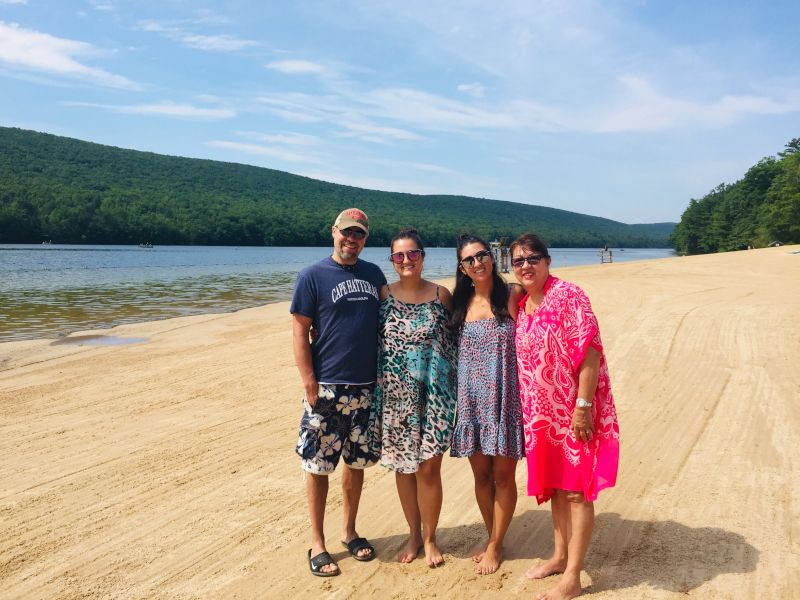 11 / 12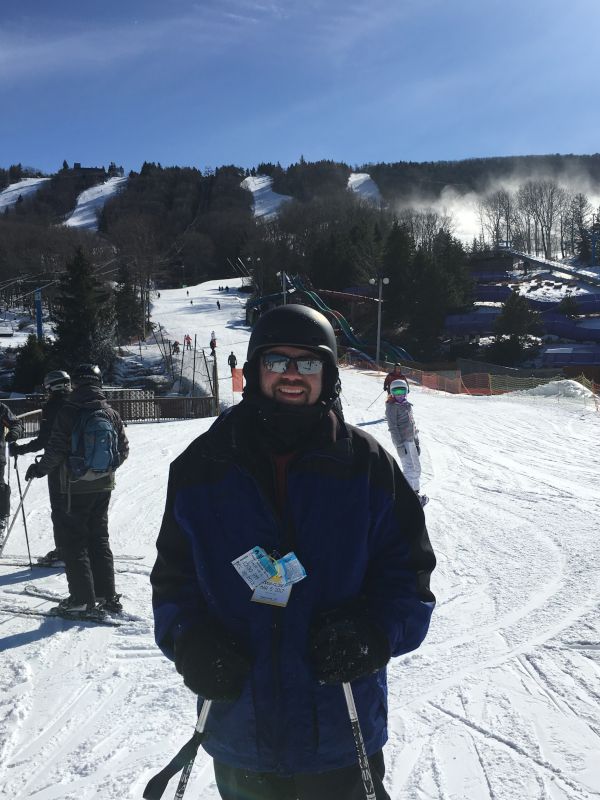 12 / 12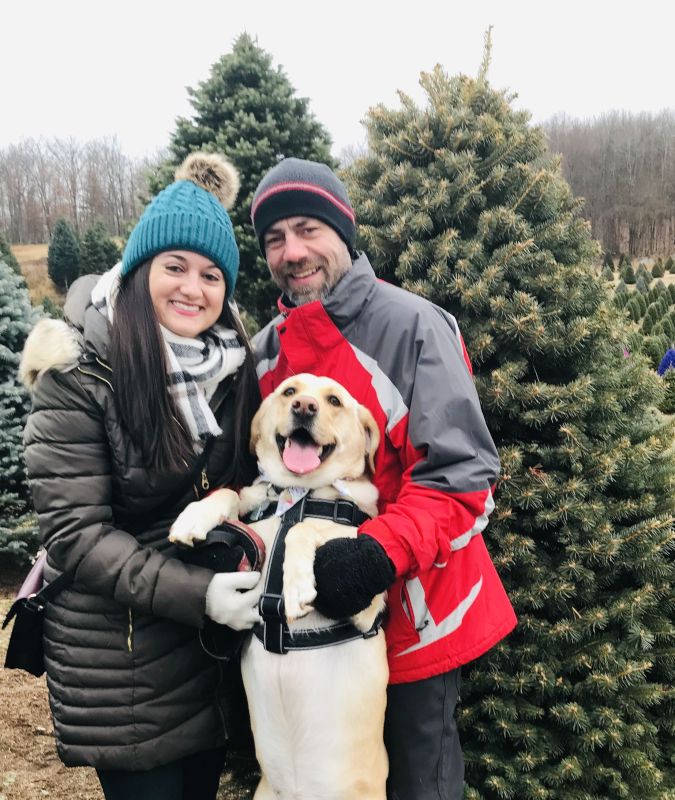 ❮
❯
Our Extended Families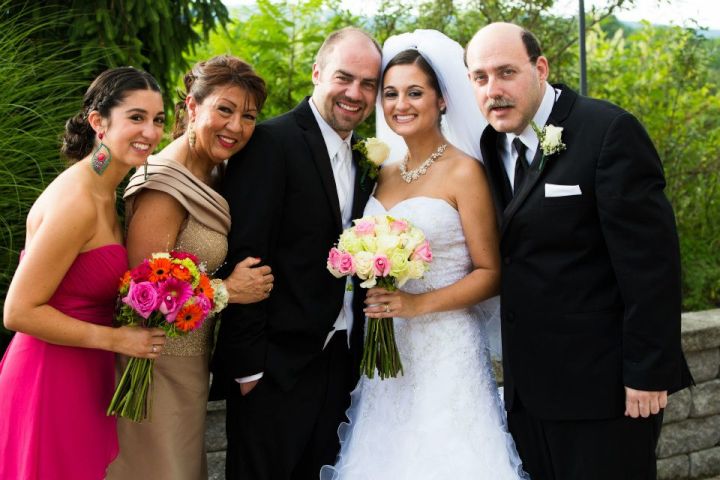 Rena has one younger sister who lives in New York where her parents also live. We visit them every few months and speak often. Her parents are retired and are so excited to become grandparents. Rena's mother was a pre-school assistant and her love for children was passed down to Rena. Mike is an only child, but he has many cousins who he considers sisters. We live next door to Mike's parents which is great because they are our best friends and very supportive. We share a large kitchen with them, which leads to family dinners, baking desserts, and cooking for our large family parties. They are semi-retired and excited to spend a lot of time as "Nan and Pop" with this child.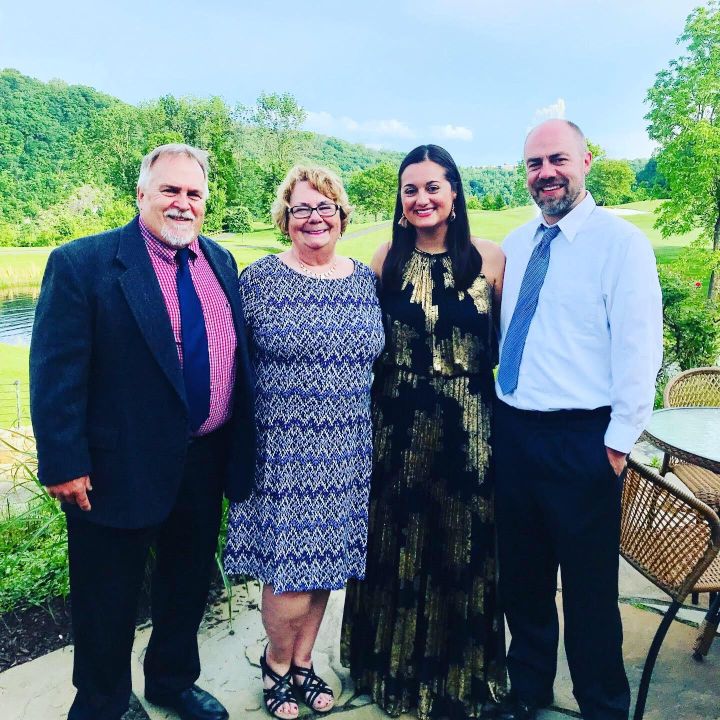 Mike comes from a large family that live locally. We are a close-knit, loving family with several adopted children and genuinely enjoy each other's company. We celebrate every holiday with them at our house. Sometimes we have 50 family members at our parties. Our parties also involve traditions like carving pumpkins, Easter egg hunts, silly family Easter portraits, Santa visits (Mike's dad dressed up as Santa), and July 4th firework shows, just to name a few. We can't wait to pass down these family traditions to this child. Everyone is overjoyed to love and welcome another child into our family. Our younger cousins especially can't wait to have another playmate.
Our House and Neighborhood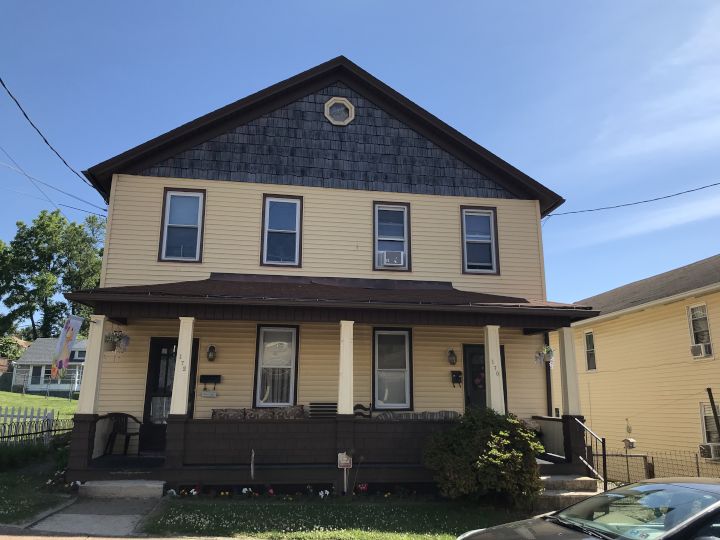 We own a double-block home in Northeastern Pennsylvania, which is home to beautiful mountains and lakes. We live on a hill which makes for great sledding and skiing when it snows. We have large fenced in yards with decks, garden, pergola, hammock, and pool. We look forward to having a big swingset and playhouse in the yard soon.
One of the best features of our community is the emphasis it places on families. There are always family friendly events taking place whether they're at a local pumpkin patch or at the library. We also have several playgrounds that this child would adore. We can imagine Mike getting on the playground equipment alongside this child as he can be a "big kid" himself.
Our town is small and takes prides in the annual Kielbasi Festival and church bazaars. You can taste the best kielbasi, corn, and lemonade around while having fun with other families. We live near several lakes and enjoy hiking the trails with our dog, Max. We love spending time at the different lakes, which we consider the perfect place for relaxation and fun. We hope to share our love for water and nature with this child. In addition, we have great ski slopes nearby and envision teaching this child how to ski at a young age. We envision many enriching, fun-packed, outdoorsy adventures with this child!
From Us to You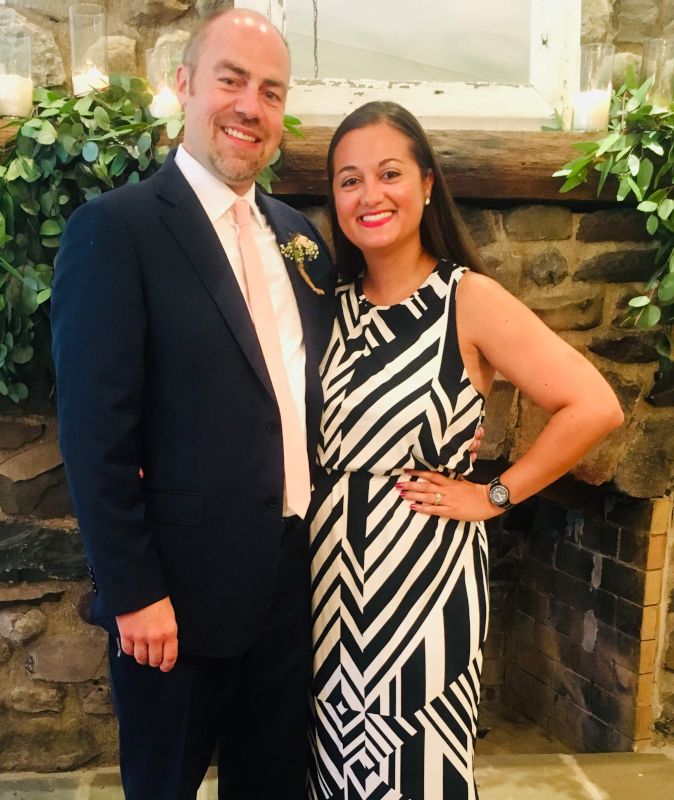 We are grateful that you have taken the time to learn more about us. The journey you are on is full of choices and many important decisions to be made. Please know that as you go through this journey we are praying for your strength and resilience to do what is best for you and your child.
We met in 2007 as volunteer camp counselors at a summer camp for children with epilepsy. During the camp program we both felt this yearning to be around each other. There was a natural and sweet connection between the two of us. We started dating shortly after camp ended and became best friends. We fell in love rather quickly, but it felt right. When Rena graduated from college she moved in with Mike and we spent the next few years fixing up Mike's grandparents' house to make it our own. Three years later we got engaged after Mike proposed during our fourth summer as counselors at the camp where we met. We were surrounded by our parents and camp family, which made it the perfect experience. We got married in 2012 and it truly was one of the happiest days of our lives.
About two and a half years into our marriage we both felt confident that it was the right time for us to have a child. We never imagined that we would have any difficulties having biological children. Unfortunately, we spent the next several years experiencing infertility and undergoing various fertility treatments and surgery. It was a very physically and emotionally difficult road we had travelled down. However, great gifts did result from this hardship. It strengthened and deepened our marriage and bond with one another. It opened our eyes to see the depth of love and support we have from our friends and family. Most importantly, it made us realize that perhaps we were destined to expand our family through the gift of adoption. We are overjoyed to be on this adoption journey.
We feel blessed to have a resilient and loving relationship where we have learned how to compromise, communicate, and support one another's hopes and dreams. We believe our marriage is a solid foundation of love and respect that will significantly support starting our family with your child but hopefully with you as well. We are committed to providing you and your child love, empathy, and integrity. We will do everything we can to always make your child feel safe, protected, and loved unconditionally.
We do not personally know what you are experiencing right now in your adoption journey, but know that you are incredibly brave, loving, and selfless. You are making the biggest sacrifice an individual can make and we respect and honor that. We make this commitment to you that your child will know throughout life that he/she is loved by you. Your child will know you are a godsend and gave us our most precious gift. When we say our prayers at night with your child we will have him/her thank God for you and your family. We will always speak well of you and honor you through our words and actions. We are happy to send email updates, with pictures and stories, as well as keepsakes that mark milestones in your child's life. If you are interested, we are also open to making arrangements for visits. We welcome your continued investment in your child's life if you would like that role.
Thank you again for considering us as potential parents for your child.
Mike & Rena
Favorites
Actor
Keanu Reeves
Patrick Swayze
Candy Bar
3 Musketeers
Snickers
Childhood Memory
Sleigh Riding
jumping on my parents bed singing and dancing with my younger sister
Childhood Toy
Jake the doll
Barbies
Children's Book
Big Brown Bear
Charlotte's Web
City
New York City
New York City
Classic Movie
The Goonies
Dirty Dancing
Day of Week
Saturday
Saturday
Dessert
Limoncello Pie
Warm brownie with vanilla ice cream
Dream Car
Lamborghini
Porsche
Dream Job
Major league baseball player
Talk Show Host
Family Activity
Playing yard games
Walks with our dog, Max
Flower / Plant
Rose
Magnolia Tree
Food
Chicken
Chorizo with rice, beans, and platanos
Form of Exercise
Lifting weights
Hip hop fitness
Holiday
July 4th
Thanksgiving
Holiday Song
Chipmunks Christmas Song
All I want for Christmas is You
Holiday Tradition
Yard games and fireworkds
July 4th fireworks
Ice Cream
Dutch Chocolate
Cookies and Cream
Junk Food
Doritos
Double stuffed oreos with a glass of milk
Leisure Activity
Watching movies
Relaxing at the beach
Magazine
National Geographic
Memory with Spouse
When I proposed to her
Our honeymoon trip
Movie
Gladiator
Love Actually
Movie Munchie
Skittles
Buttered Popcorn
Movie Quote
Life will knock us down but we can choose whether or not to get back up
Movie Type
80s movies
Comedy
Musical
Rock of Ages
Sound of Music
Musical Group
Dave Matthews Band
Spice Girls
Nursery Rhyme
Twinkle twinkle little star
Olympic Event
Hockey
Couples figure skating
Personal Hero
Rudy
My husband Michael
Quality about my Spouse
Her kindness
His determination
Quote
Winning isn't everything but trying to win is, follow your heart and you will never go wrong
Be the change you want to see in the world
Restaurant
Longhorn
River Grill
Sandwich
Ham and cheese
Turkey and Avocado
Shopping Store
Dicks
JcPenney
Sport to Play
Baseball and Football
Sport to Watch
Football
Football
Sports Team
Denver Broncos
Notre Dame
Subject in School
Science
Psychology
Superhero
Batman
Wonder Woman
Thing to Cook
Steak
Plantains
Time of Day
Supper Time
Afternoon
Tradition
July 4th Fireworks
Collecting seashells on the beach to make a vacation keepsake
TV Show
The Price is Right
Will & Grace
TV Show Character
Dr. Max Goodwin on New Amsterdam
Type of Music
80s and 90s rock
Pop
Vacation Spot
The Caribbean
The Caribbean
Video Game
Wii Golf
Mario Kart