1-800-ADOPTION
Thank you for viewing our profile
If you would like to learn more about us, please call 1-800-ADOPTION (2367846), fill out the form at the bottom of our on-line profile page, or email us at bp_information@americanadoptions.com.
To revisit our on-line profile page and view our profile video at American Adoptions, simply use your mobile phone to scan the QR code on the right. We are looking forward to hearing from you!
Bill & Lauren
We believe that love creates a family and are so excited to one day have a child to share our love and life with. We are eager to begin this journey and are very grateful that you would consider us. We have always wanted to be parents and to be chosen would mean simply everything to us. We are hopeful that you will consider us and we look forward to the adventures that lie ahead!
About Us
Job
Investment Operations Manager
Project Manager - Architecture
Education
Master's Degree in Finance
Master's Degree in Public Administration
Relationship
Legally Married
Our Family Traditions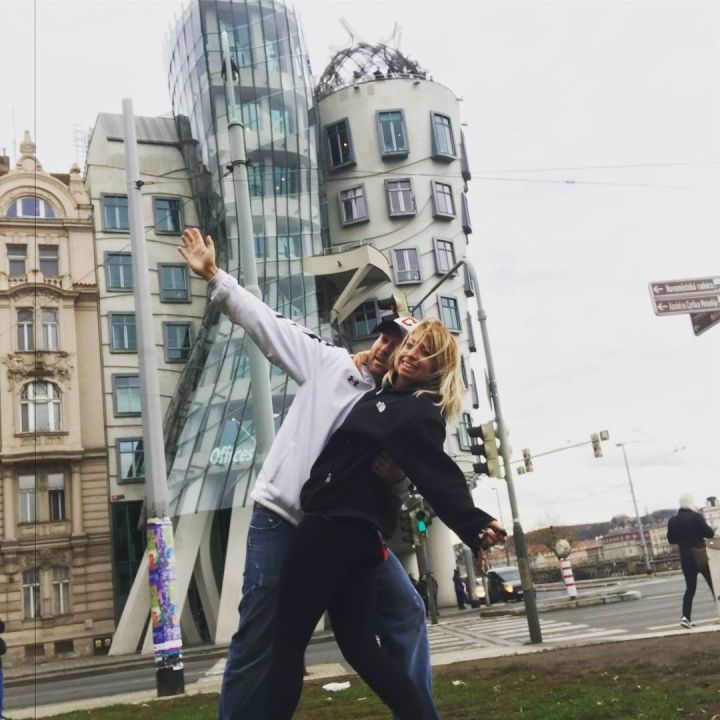 We are active people! We have weekly traditions and yearly traditions, and we love all of them! Every weekend morning, we have coffee together on our deck or by the fire depending on what the weather is like. In the fall, we go apple picking and Lauren makes her famous 'Prague Soup'; a recipe she developed from scratch from her memory of the delicious soup we ate when we visited Prague, in the Czech Republic.
During the holidays, we host our family for Christmas Eve dinner, and we spend a wonderful night eating turkey and all the fixings, followed by opening presents and playing games.
Every spring, we visit our nieces and celebrate their birthdays with them. We also plan a yearly vacation, where we travel to a new place. We love adventure and have seen the famous Colosseum in Rome and medieval castles in Prague; we have hiked the Rocky Mountains, cruised to Mexico, and also seen the Redwood forest in California. We value our traditions and are very excited to add more new, fun, and loving traditions to our life.
Cultural Heritage
Lauren comes from a background of Irish, Eastern European and French heritages, and Bill has family from the Czech Republic, Bratislava and Poland. Together we are very much a 'mutt' and love our blended cultures. We embrace our backgrounds, and we will embrace the child's unique background as well. Lauren loves to celebrate St. Patty's Day and never misses an opportunity for a Rueben sandwich, while Bill can't walk past cabbage and noodles without getting hungry. We have brought our cultures to our kitchen, and enjoy cooking foods to celebrate our heritage. Lauren welcomes any challenge in the kitchen, especially foods from different ethnicities. We also embrace our heritage by planning trips to visit those places. Most recently, we traveled to Prague in the Czech Republic, where Bill was able to see first-hand the country whose traditions he cherishes. Lauren was able to travel to Paris with her stepmother, and visit the Eiffel Tower, eat macaroons and croissants, visit the Louvre and attend mass at the Notre Dame Cathedral. We look forward to sharing these experiences with a child!
Our Lifestyle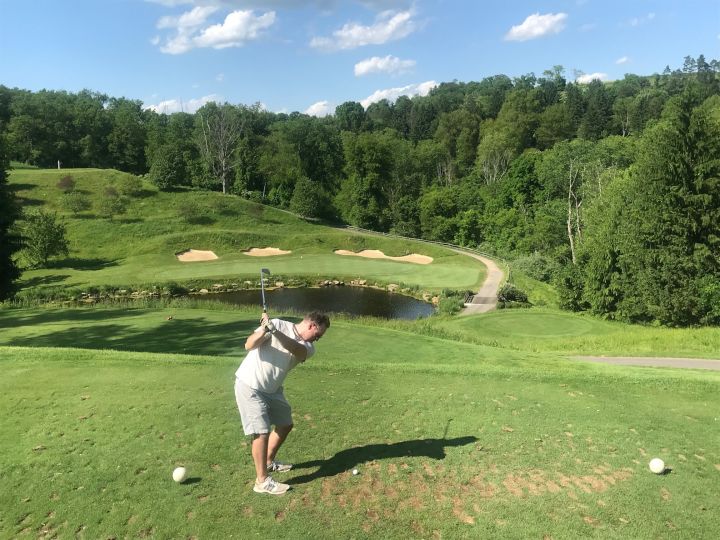 We have a pretty routine life. We both work traditional daytime hours, and during the week when we are not working, we enjoy taking walks around our neighborhood, eating dinner together and indulging in our favorite shows/movies.  On the weekends, we enjoy relaxing on Friday nights.  After a long week, its nice to slow life down and enjoy each other's company with our pups.  Saturday is our day for adventure and activity! Lauren can often be found mid-morning at a yoga studio or grabbing coffee with friends.  Bill takes advantage of a beautiful afternoon golfing with his family.  Saturday nights we try to spend with family and friends out to dinner or attending a baseball game.  Life does slow back down for us on Sunday as we enjoy coffee together in the morning followed by a drive through the country to get farm fresh eggs and vegetables.  We prepare our meals for the following week on Sunday afternoons.  This is what a typical week looks like for us, and we always work to stay mindful of being healthy and getting exercise.  We are so excited to adjusting our life to a new child, and incorporating feedings, bath/bed time and story time. We anticipate our weekends to shift to petting zoos and play dates, and watching the world through their eyes.
Photos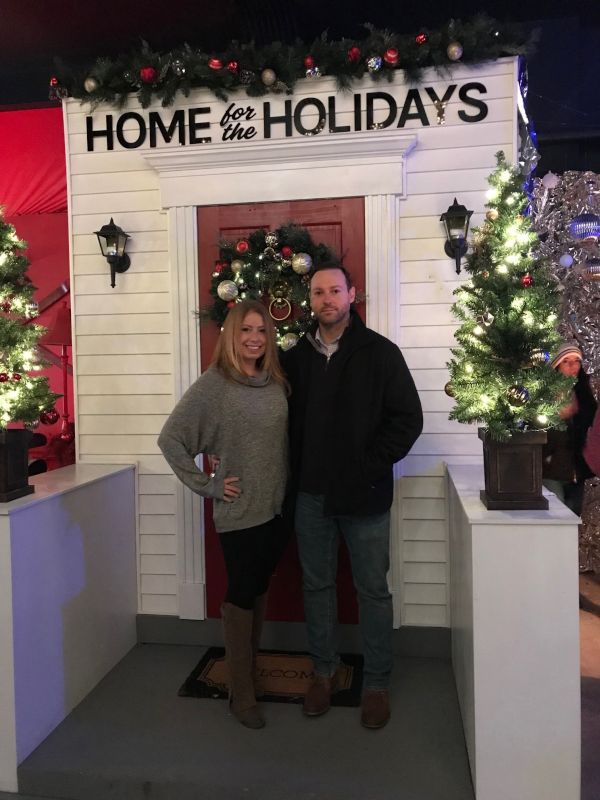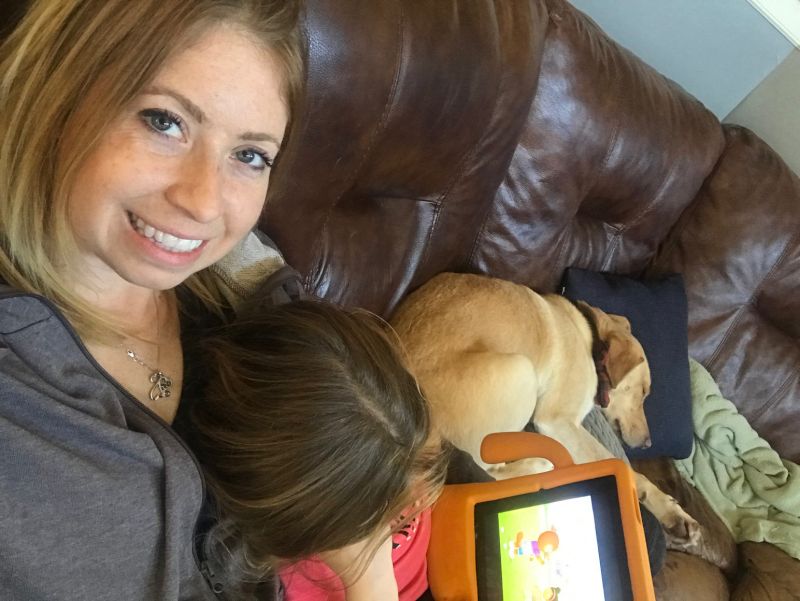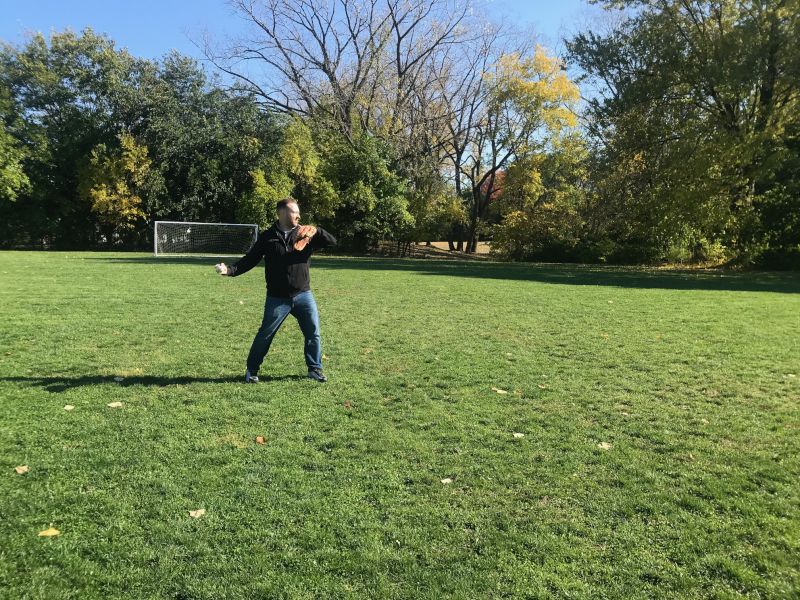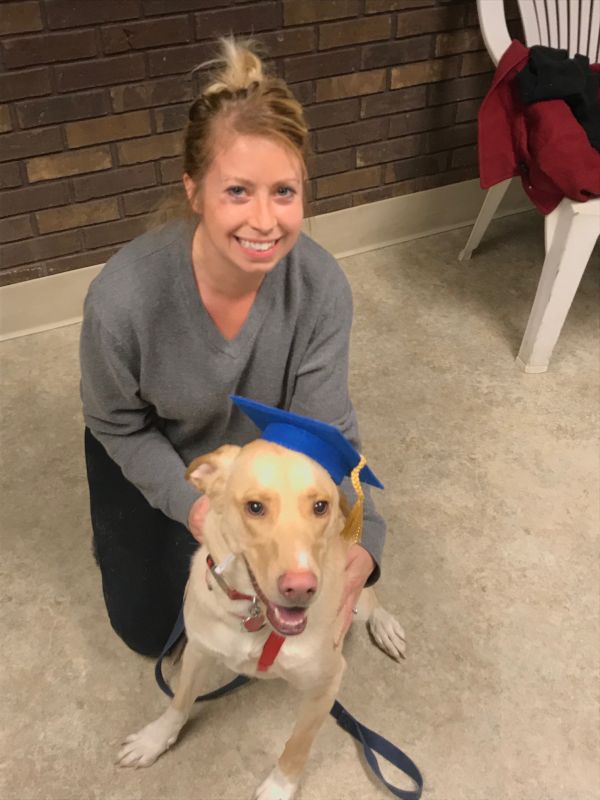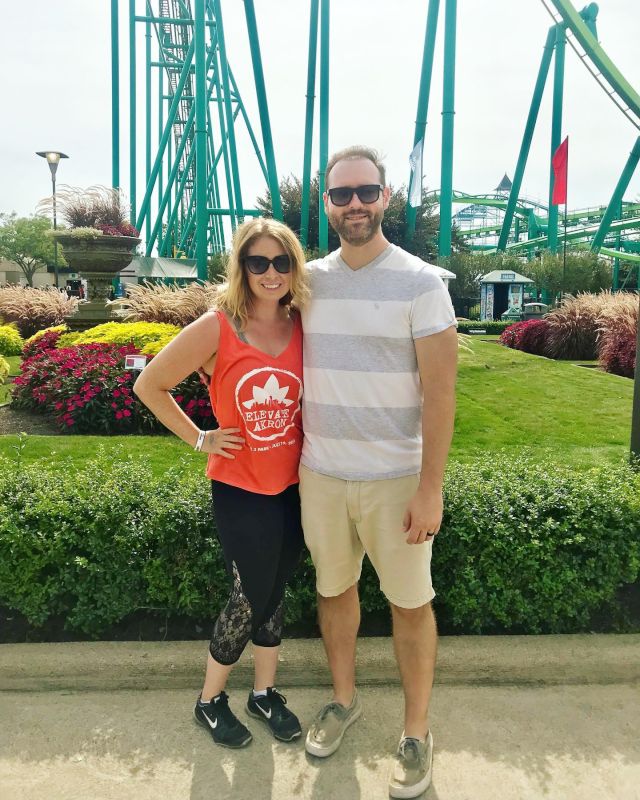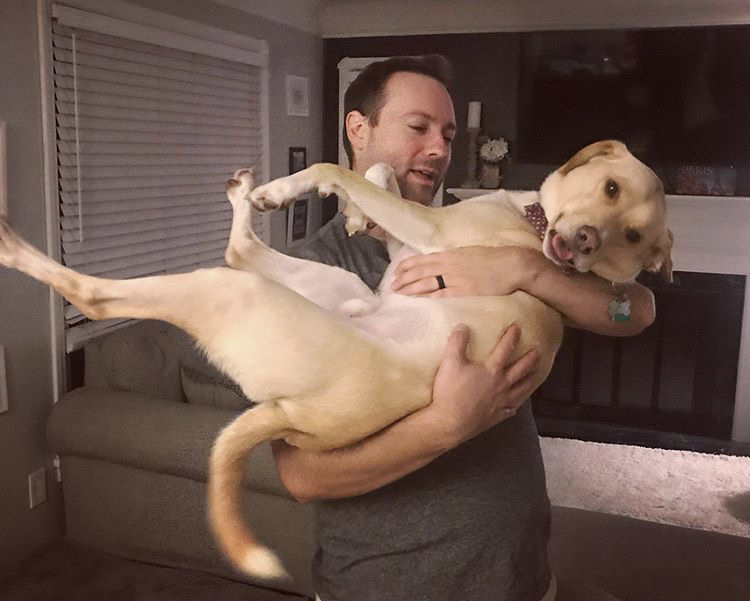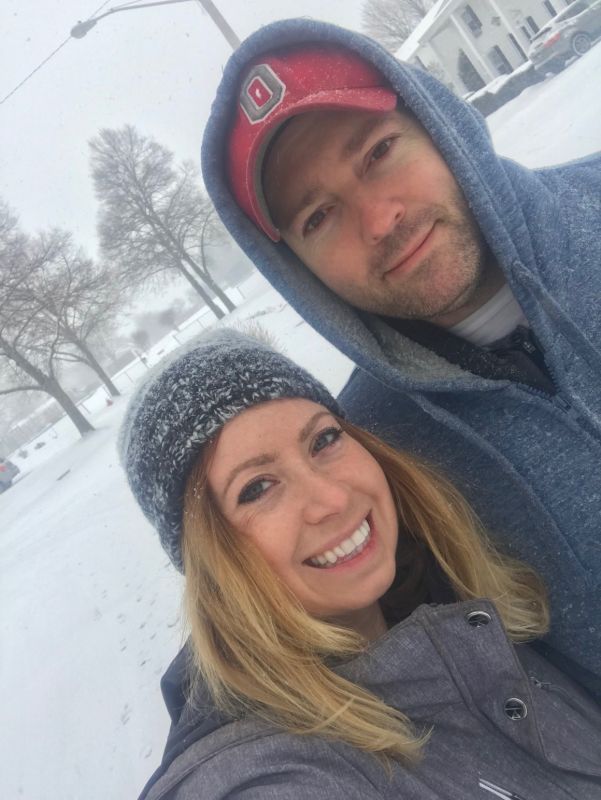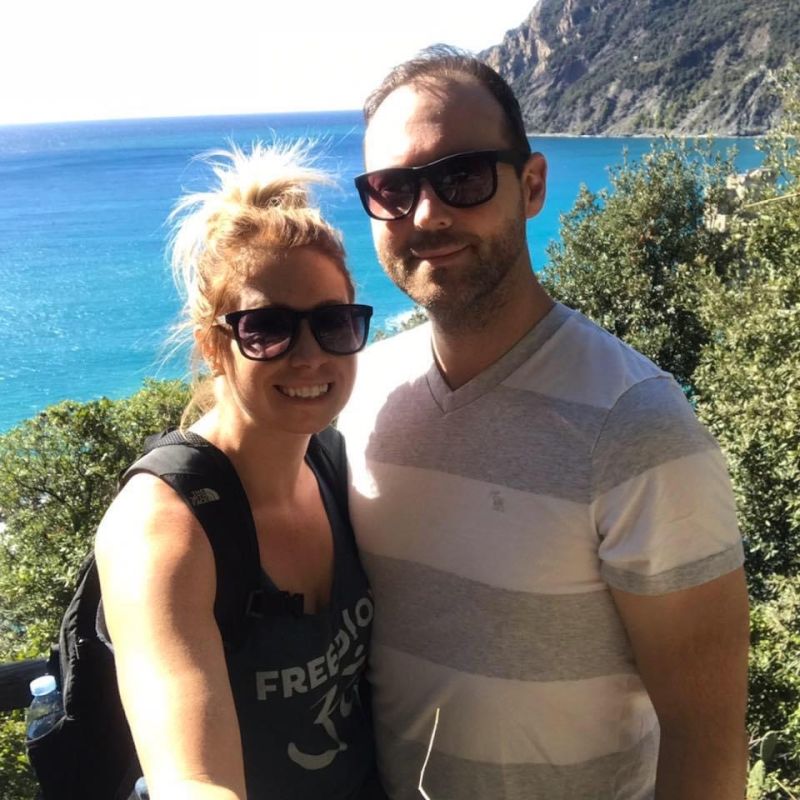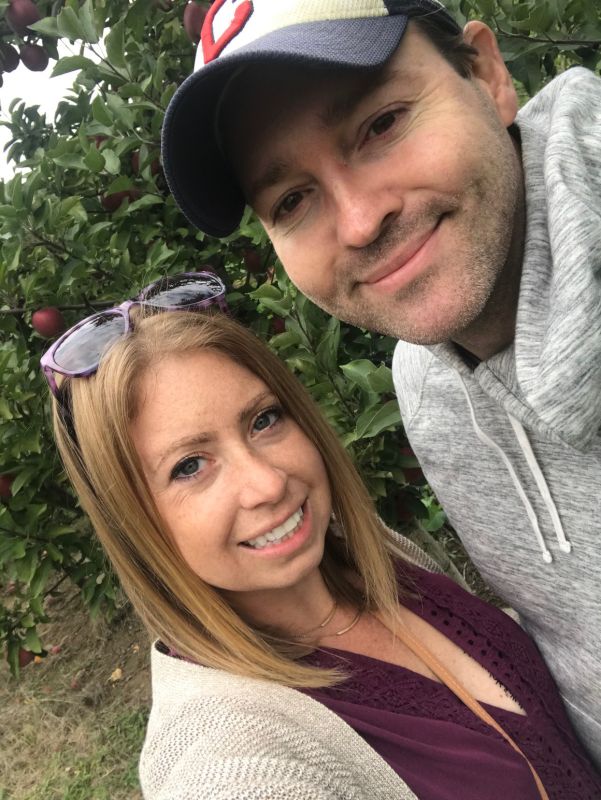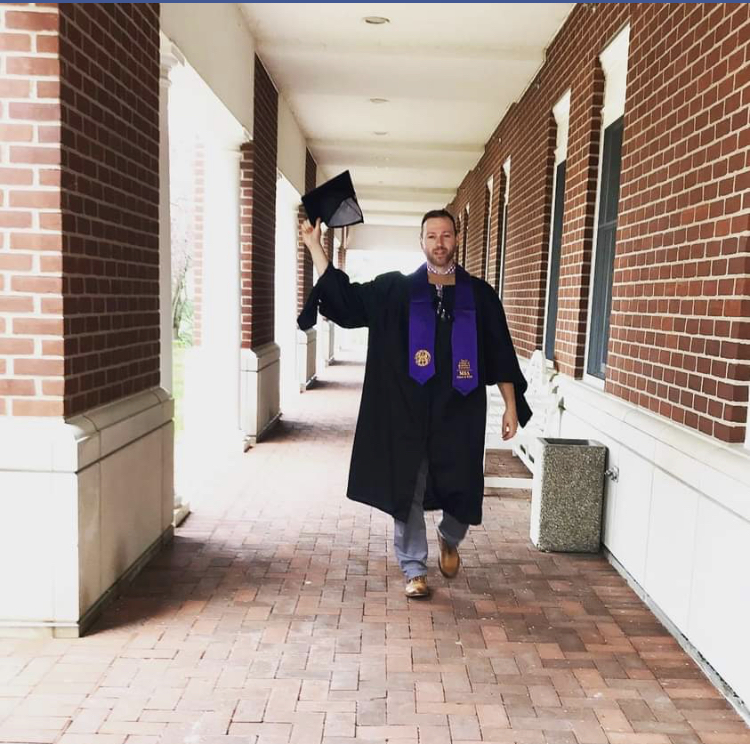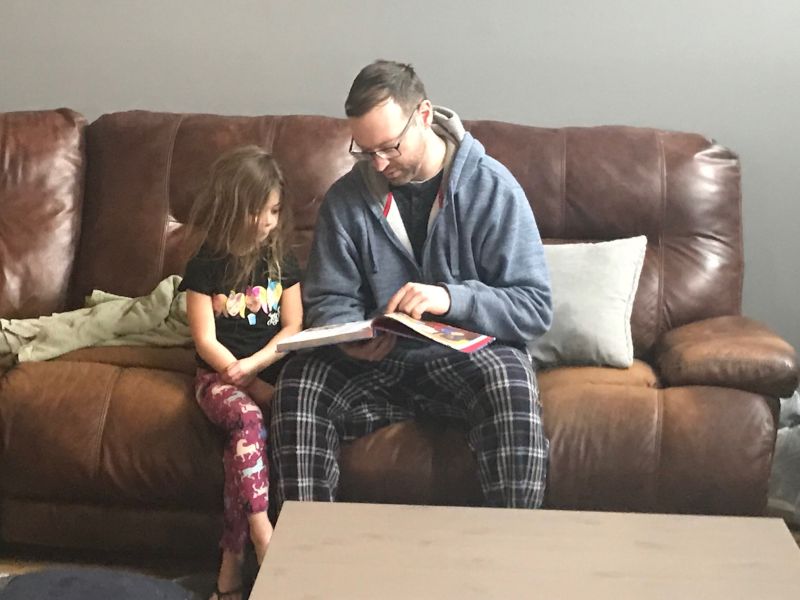 ×
1 / 12
2 / 12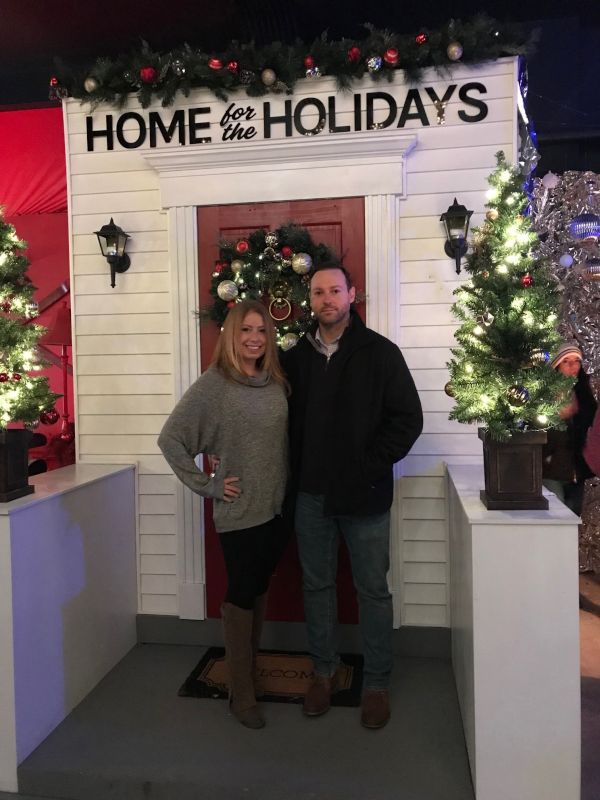 3 / 12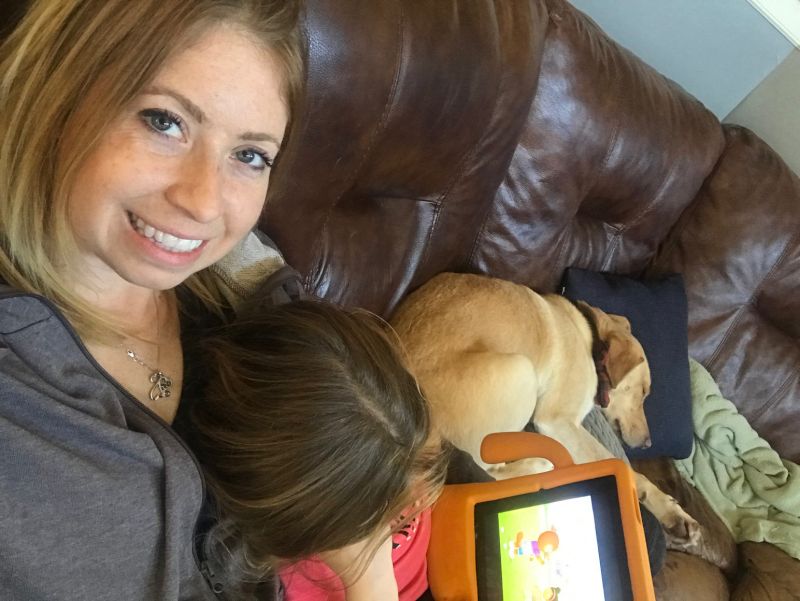 4 / 12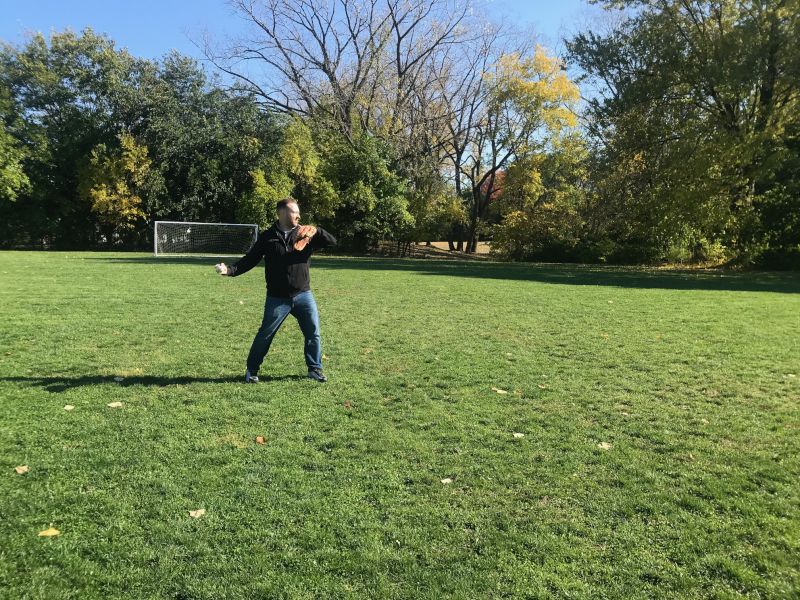 5 / 12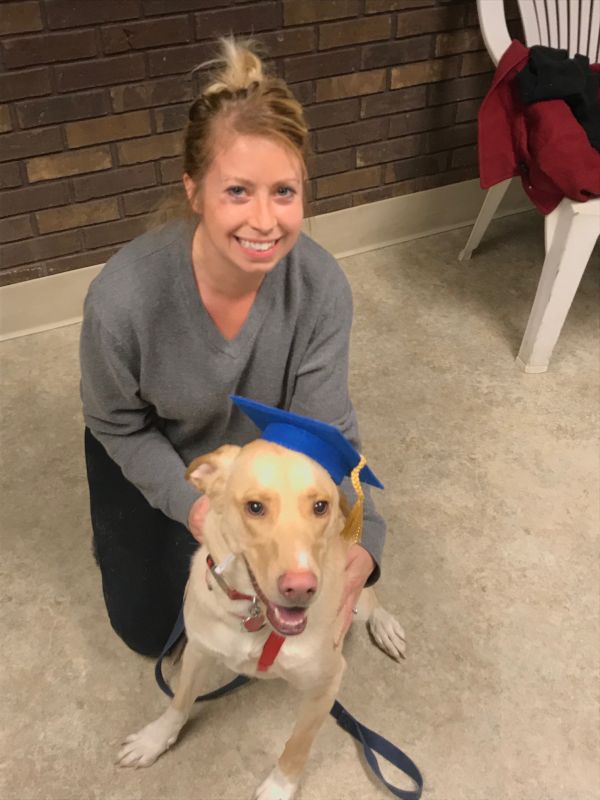 6 / 12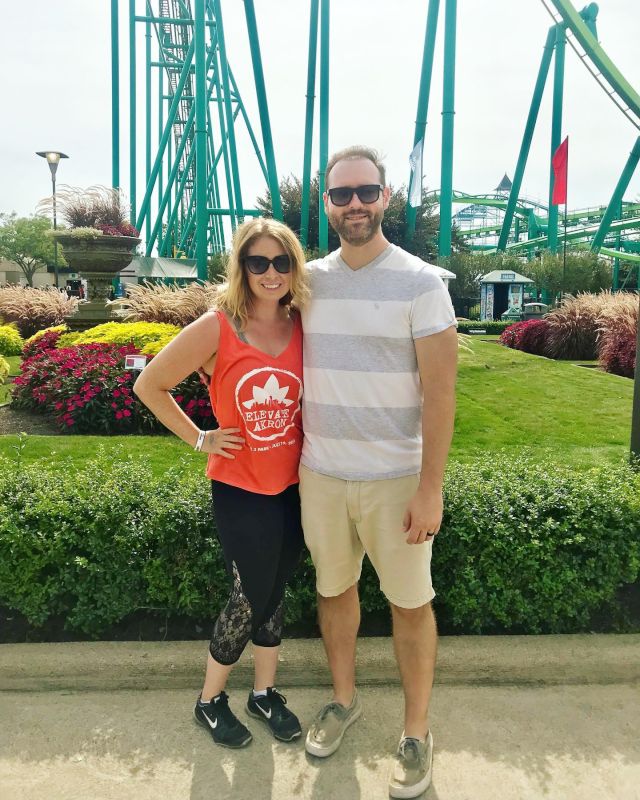 7 / 12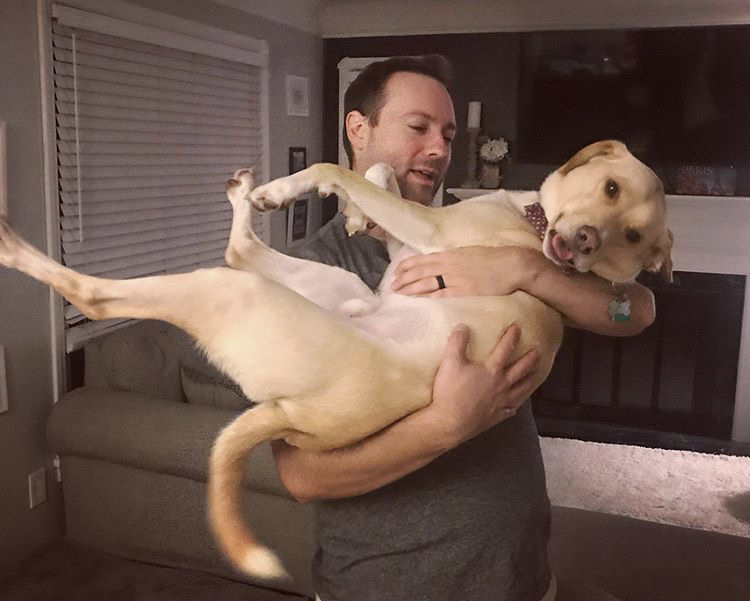 8 / 12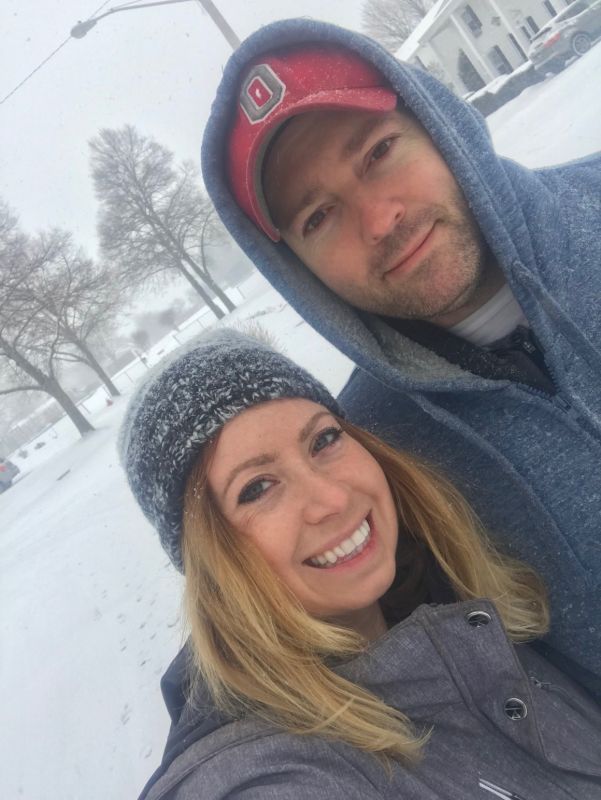 9 / 12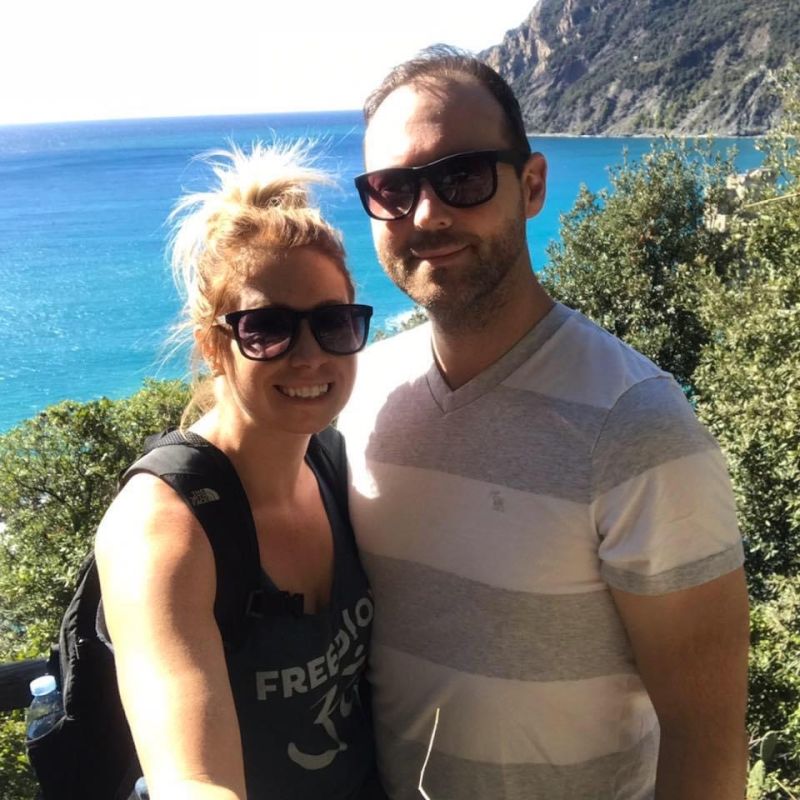 10 / 12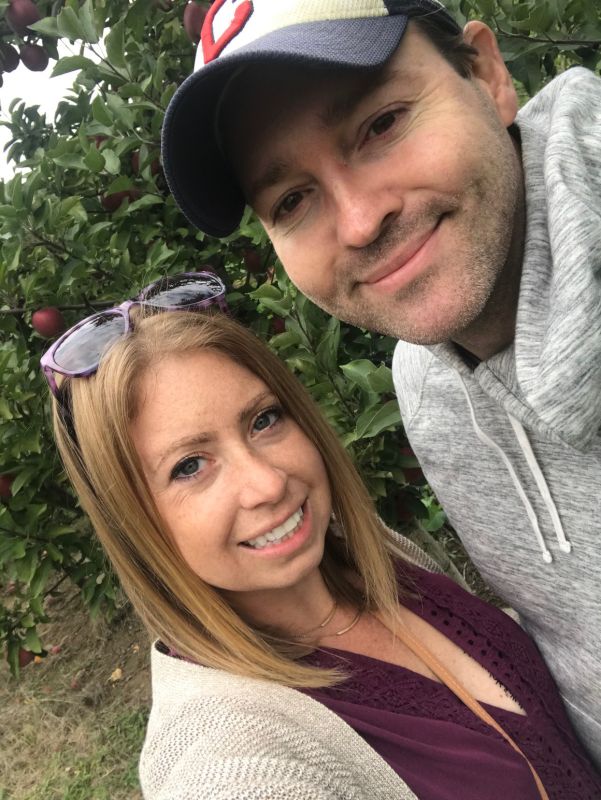 11 / 12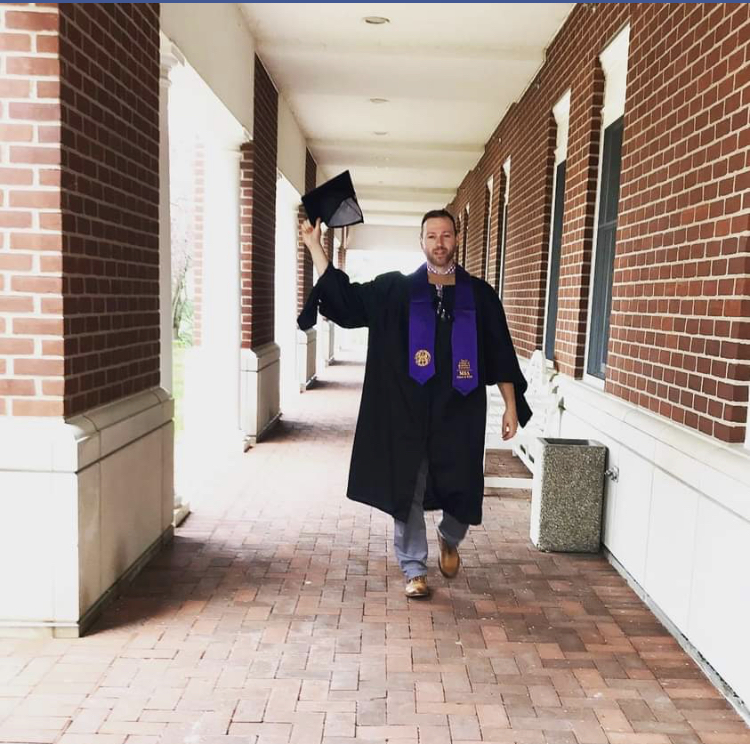 12 / 12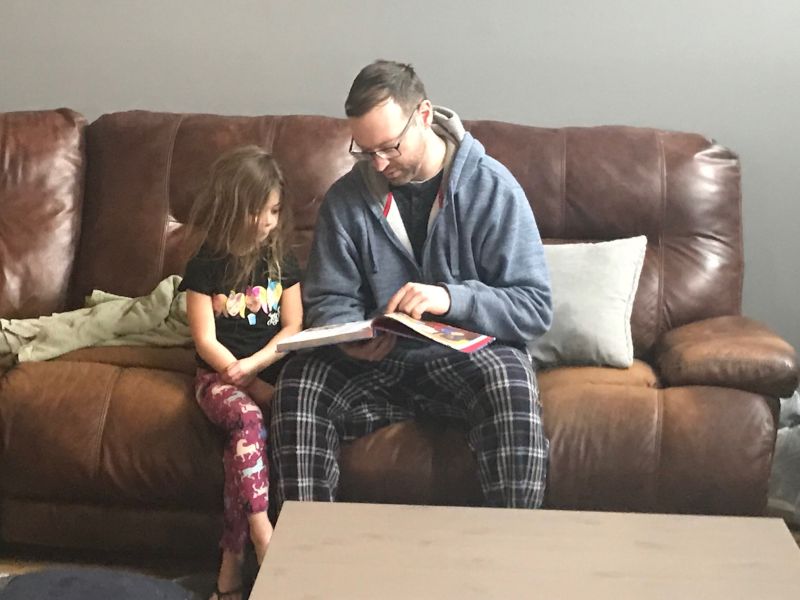 ❮
❯
Our House and Neighborhood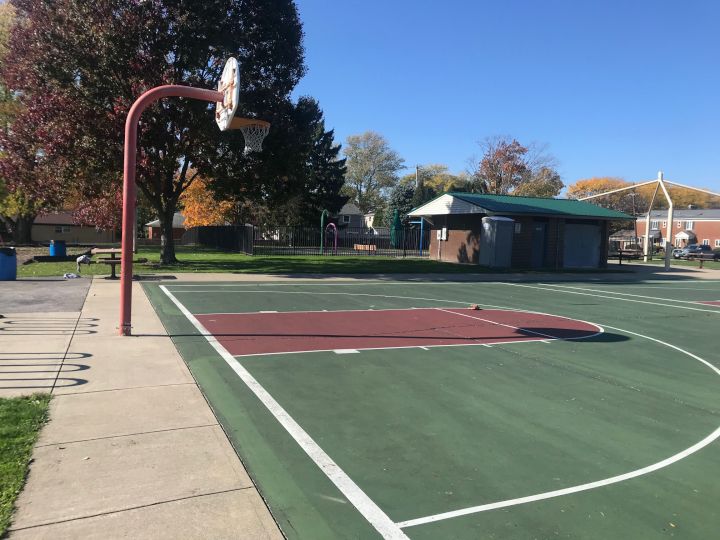 We live in a quiet suburb in Northeast Ohio. We are so fortunate to have both the lake and a major park system very close to our home. We love our neighborhood and participate in our annual block party every year. We are very close to our neighbors, and enjoy spending time with them - from helping each other with home projects to relaxing by a bonfire. 3 of our neighbors just recently gave birth - so we are excited to live in a young community where so many children can play and grow up together. Our home has 3 bedrooms and 3 bathrooms, so it is large enough for a small family but also very cozy. We spend time on our covered deck when the weather is nice, and in the winter, we relax in our living room in front of the fire.
One of the reasons we chose our home is because we are just a short 5-minute walk to our neighborhood park and playground, which has basketball and tennis courts, soccer fields, and a splash pad for the summertime. We are nestled into a community, but have a park system less than 2 miles, and can also walk to the ice cream shop, which is at the end of our street.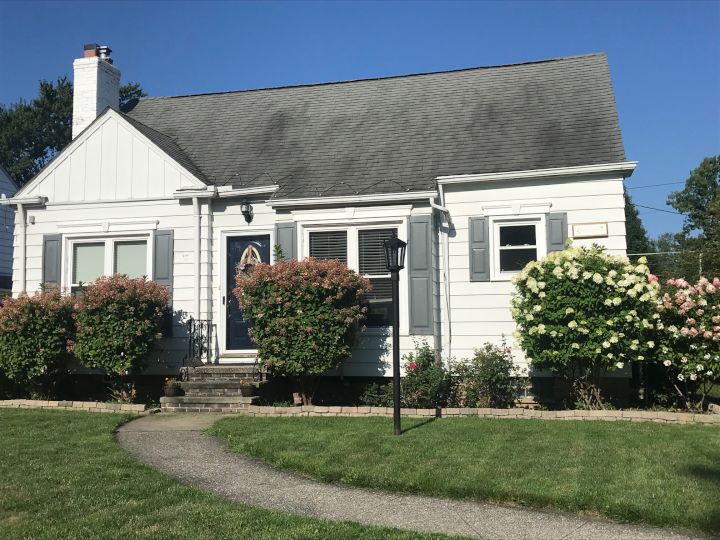 Our Extended Families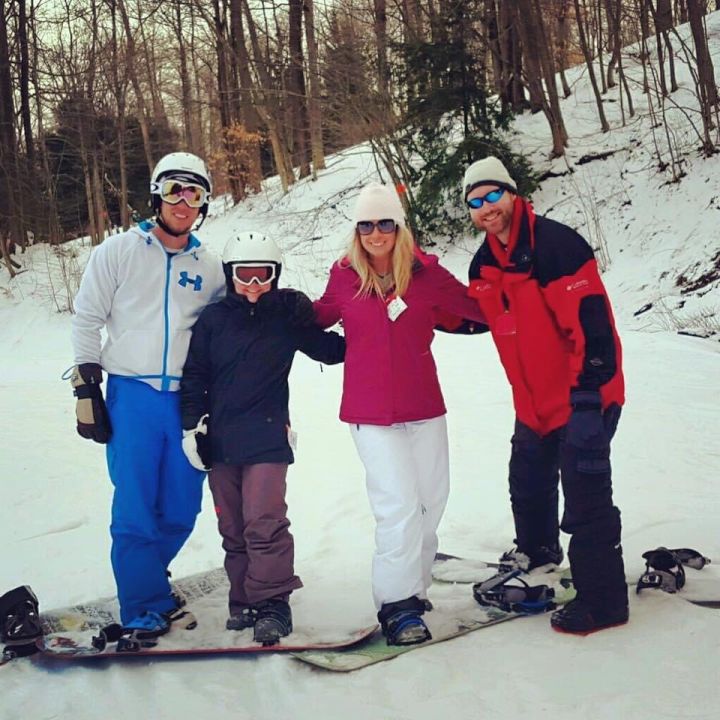 We have a wonderful relationship with both our families. Bill's family is local, so we often get together to spend time. One of our favorite traditions is our family outing for opening day baseball. Together with our nephews and siblings, we spend the day out to lunch and rooting for our favorite baseball team. We enjoy spending time with them - Bill is often out golfing with his nephews or we are meeting them for dinners out or cookouts at home. We look forward to spending holidays at each others' homes and growing through life together.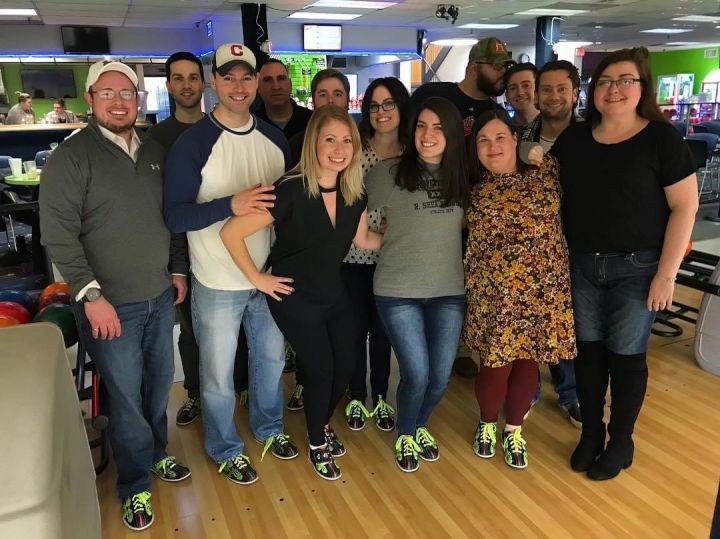 Lauren's family is a bit more spread out, but we are always excited to take the short drive to visit Lauren's brother's family. With a new baby born on Thanksgiving, we now have three young nieces! We have so much fun being active with them in their life, from gymnastics to soccer games and of course, taking them to the local playground. Once a year, we travel to Arizona to visit Lauren's parents. With them, we love to explore new places like the Grand Canyon and go hiking, or simply enjoy each other's company at home.
The one thing we value from both families is their unfailing support. Our families together could not be more overjoyed to join us in this journey and someday welcome your child into our world.
From Us to You
We would first like to introduce ourselves. We are Lauren and Bill, and we are hardworking, honest, loyal, kind and compassionate people. We have been married for 5 years, and together for nearly a decade. We love our friends and family, and are very close with them. We are so grateful for you to consider us and read our letter.
We want you to know that this child will have cousins close in age, and a network of loving family that will care for them as they grow up. In addition, with the help of our flexibility at work, and our amazing family, we do not anticipate sending our child to daycare at all. They will always be with us, or the people we trust the most.
We have worked very hard and we enjoy our careers. Bill works as a Manager in Investment Operations at a large bank, and Lauren is completing her architectural exams to become a licensed Architect. She is currently a Project Manager at a local architecture firm, and is looking forward to an upcoming promotion. We are currently enjoying life with our 2 hound pups, Jake and Winston, in a small suburb in Northeast Ohio.
We write to you with hope and love in our hearts. The piece of our lives that is missing is a child. We want you to know that our wish is to become parents, and we are excited to take this next step with you. We are open to communication; letters, emails, and photos and the opportunity to send you these updates. Our belief is that a child can never be loved by too many people, and we know that this child will be loved by so many. Lauren loves to read, run and practice yoga; and is excited to share these activities with this child, while Bill is excited to coach little league, teach them any sport they want to learn, and teach them to ride a bike without training wheels. Most importantly, we plan to love them and support them unconditionally in their dreams, whatever they might be.
Our plan to become parents was interrupted by the painful misfortune of infertility, and this has led us to adoption. We are overjoyed at dreaming of how we will show this child the world, and all the things we can teach them. We love to travel, and cannot wait for family vacations to see Mickey Mouse at Disney, fun with cousins at the beach, and learning the wonders of nature hiking in the mountains. We value education very much and look forward to teaching them to read and learn their letters when they are young, through to college visits and career advice as they grow older. We will embrace this child's culture and heritage like we do our own, by learning as much as we can, cooking ethnic meals, and traveling to those countries with them to immerse ourselves in their culture and heritage.
We would love to become part of your life and this child's life. We are so hopeful and so grateful, for you to consider us to join you on this journey.
Sincerely yours,
Bill & Lauren
Favorites
Actor
Harrison Ford
Tom Hanks
Actress
Sandra Bullock
Jennifer Aniston
Book
All quiet on the western front
Where the Red Fern Grows
Cartoon
Scooby Doo
Tom & Jerry
Childhood Memory
hitting a grand slam in little league game
Slumber parties
Childhood Toy
Breyer horses
Children's Book
Dr. Seusse
Love You Forever
Classic Movie
National Lampoon Christmas Vacation
It's a Wonderful Life
Day of Week
Friday
Saturday
Dessert
mint chocolate chip
Tiramisu
Disney Movie
The Fox & The Hound
Dream Car
Lambourghini
Jeep Grand Cherokee
Dream Job
Day Trader
Architect
Dream Vacation
Australia
Switzerland
Family Activity
watching movies in front of fireplace
Walking our dogs
Flower / Plant
Fern
Sunflowers
Food
pizza
Fettucini Alfredo
Form of Exercise
cardio
Yoga
Holiday
Thanksgiving
Christmas
Holiday Song
let it snow
Baby It's Cold Outside
Holiday Tradition
Christmas Eve family dinner
I make a turkey and host Christmas Eve Dinner every year for our family
Ice Cream
mint chocolate chip
Cookies and Cream
Junk Food
chips and salsa
White cheddar popcorn
Leisure Activity
watching sports on tv
Sunday drives
Magazine
sports illustrated
Memory with a Child
holding my first nephew
Visiting my first niece when she was born
Memory with Spouse
our wedding in Jamaica
Our trip to Rome, Venice, Prague
Movie
National Lampoon Christmas Vacation
The Hobbit
Movie Munchie
popcorn
Popcorn
Movie Quote
'There's no crying in baseball!'
Musical
classic rock
Pop - Rock
Musical Group
beatles
Dave Matthews Band
Nursery Rhyme
Hush little baby, don't say a word
Personal Hero
My sister in law, Courtney
Play
Midsummer's Night Dream
Quality about my Spouse
His unfailing kindness
Quote
'Little by Little, a Little becomes a lot'
Sandwich
Turkey with hummus and mustard
Scripture
Ruth 1:16 But Ruth replied, "Don't urge me to leave you or to turn back from you. Where you go I will go, and where you stay I will stay. Your people will be my people and your God my God.
Song
My Way by Frank Sinatra
Sports Star
Sandy Alomar Jr
Sports Team
Cleveland Indians
Tradition
Putting up the Christmas tree
TV Show Character
Spike from Buffy the Vampire Slayer
Vacation Spot
Denver - Rocky Mountains
Video Game
Super Mario (superNintendo)
Get in Touch
Provide more information, so American Adoptions can connect you with this family.
---