1-800-ADOPTION
Thank you for viewing our profile
If you would like to learn more about us, please call 1-800-ADOPTION (2367846), fill out the form at the bottom of our on-line profile page, or email us at bp_information@americanadoptions.com.
To revisit our on-line profile page and view our profile video at American Adoptions, simply use your mobile phone to scan the QR code on the right. We are looking forward to hearing from you!
Jamey & Megan
We are so thankful that you are taking the time to get to know us through our profile. We have wanted to expand our family for quite some time and we are excited to make our dream become a reality. We cannot wait to share our love, devotion and support with a child. We appreciate your strength and courage through this process and would be honored for you and your child to be part of our lives.
About Us
Job
Head US Finance Business Partner
Podiatrist
Education
Bachelor's Degree in Accounting & Finance
Doctor of Podiatric Medicine
Relationship
Legally Married
Our Lifestyle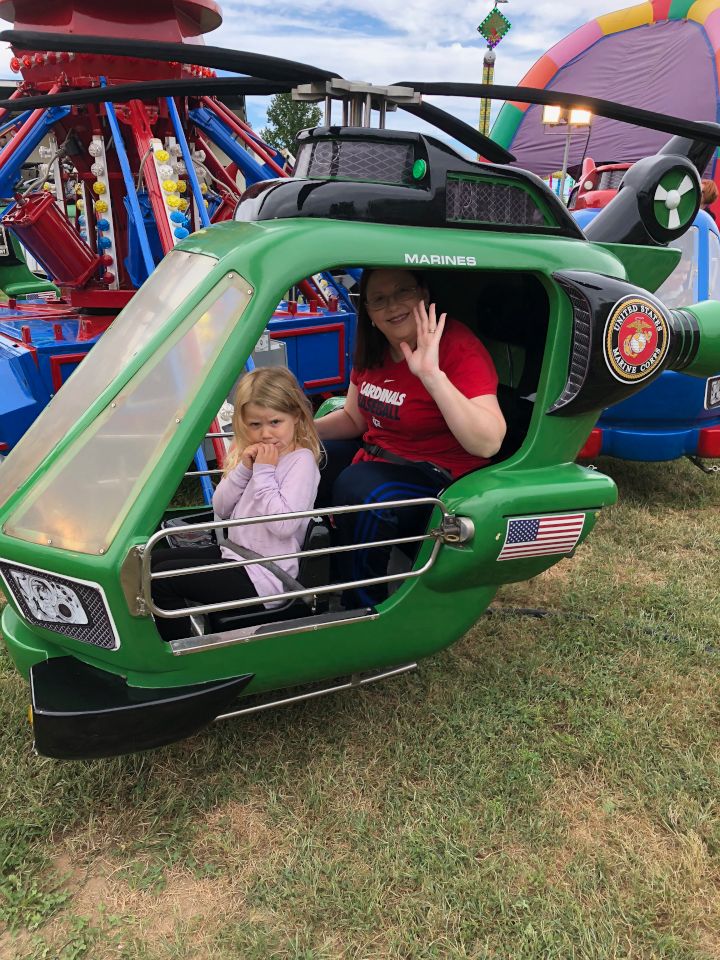 We have a very laid back lifestyle. Jamey currently works from home five days a week and Megan works two days a week at a medical clinic. On the other days of the week, Megan takes care of the household chores, checks on Bill (Jamey's father), and runs errands. We make dinner and clean-up together every night. Bill comes over for dinner once or twice a week.
On the weekends, we work on our yard and flower beds which we have been slowly developing over the last 5 years. We also love to do small projects in our home. Friday is usually our date night, which includes dinner and going to a show at the Repertory or Fox Theatres. Saturday or Sunday days are usually spent babysitting for our two goddaughters or going to their sports events. Saturday evenings we like to spend time with friends or family. For the holidays, we alternate with each of our families and usually travel to one of their houses. We also like to visit Megan's parents in Florida for vacation because of the beautiful sunshine! Yearly, we try to take a vacation to someplace new. We cannot wait to share our travels with a child!
Our Leisure Time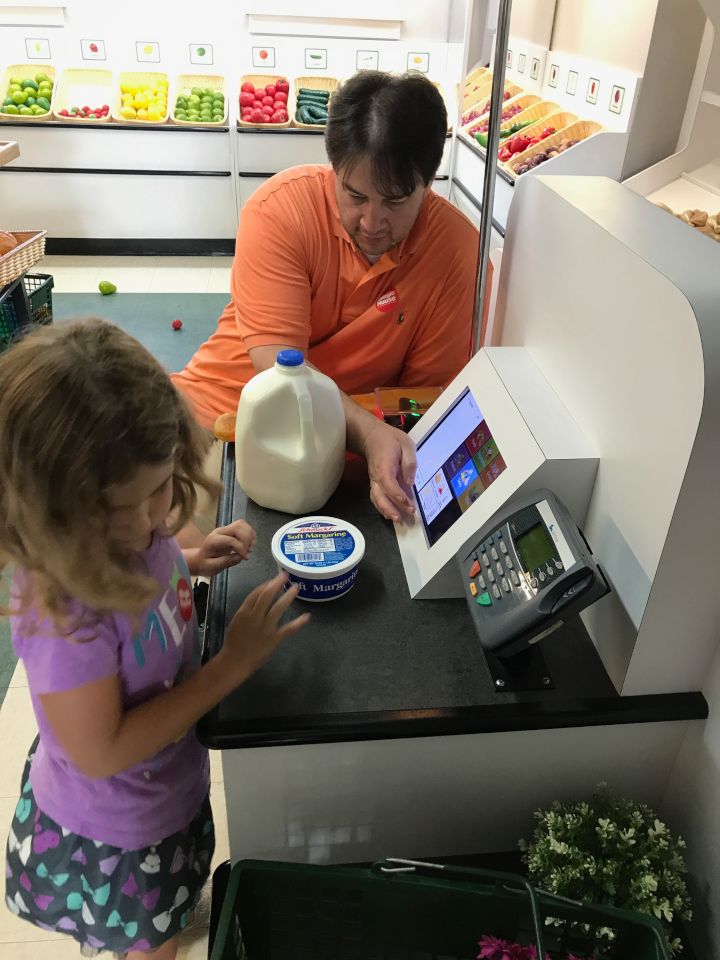 We love living in a suburb of St. Louis because of all the family friendly activities, museums, sports teams, and cultural venues. Grant's Farm is only a few minutes from our house and is a favorite of our family because of the interaction with the animals. Our goddaughters like the Magic House/children's museum that consists of several floors of activities specific for different age groups. For example, they have sand and water tables, a building station, a bubble station, a scientific experiments station, and a children's village with a grocery store, bank, pizza shop, library, hospital, and vet clinic. Our nieces love the penguin exhibit at the St. Louis Zoo and the new St. Louis Aquarium that allows you to touch the sea creatures. Our nephews prefer the City Museum with its inside playground, multi-level slides, and cave maze.
Our favorite sports activities usually include going to a St. Louis Cardinals baseball game or a St. Louis Blues hockey game. We try go to several games per season as avid St. Louis fans.
On the weekends during the fall and winter, we usually get season tickets to either the Repertory Theatre or the Fox Theatre. The Repertory Theatre reproduces classic and modern plays while the Fox Theatre reproduces musicals and dance events.
We hope to someday share our love of St. Louis and make many happy memories with our child!
Our Pets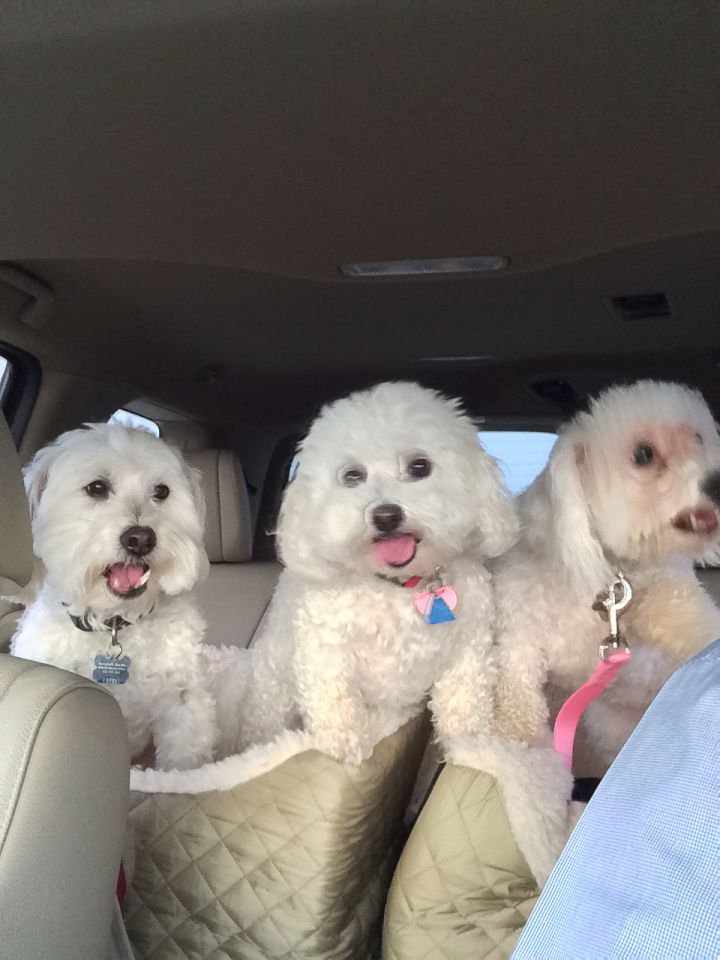 We have 3 little white dogs who are our pride and joy. Snowball, our only boy, is a Maltese-poodle mix who is 15 years old. He loves to run around the backyard chasing the squirrels and chipmunks with his younger sister. Fortunately, he is not fast enough to catch them. Sugarplum, our older girl, is a Bichon Frise. She is 14 years old and loves to cuddle and is a true lap dog. She is good with children and lets our nieces and nephews hold her. Snickerdoodle is the youngest at 7. She is also a Bichon Frise. Snickerdoodle loves to play and gets especially excited when our goddaughters come to visit. She wants all of their attention and likes when they rub her belly. They love to surround Megan wherever she may be in the house, although, Jamey is a close second. Usually one lays at her head, one in her lap, and one next to her legs. We know that they will love having the attention of a child to snuggle and play with them.
Photos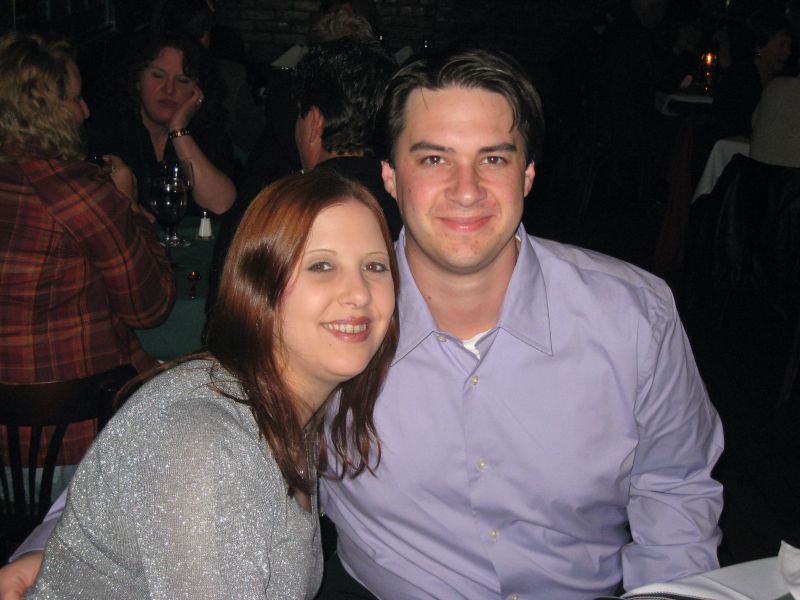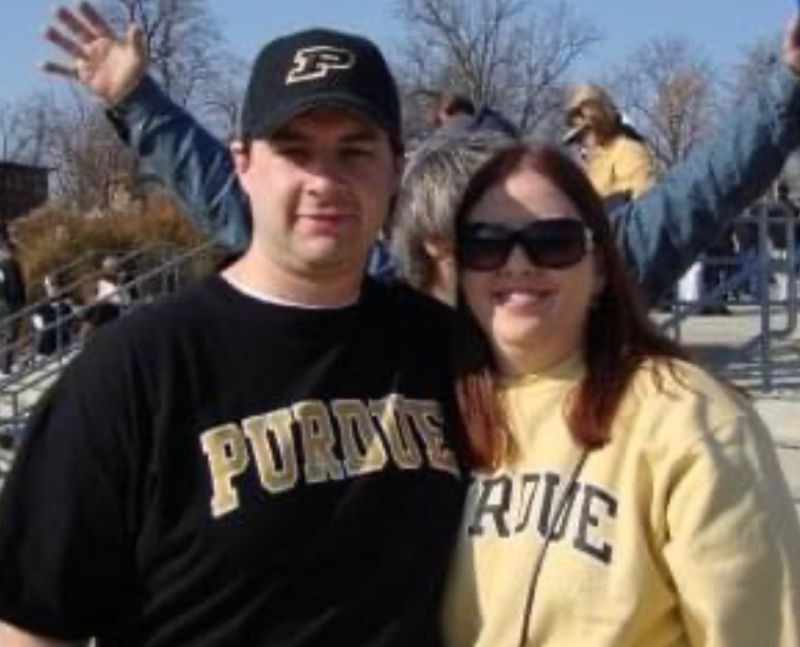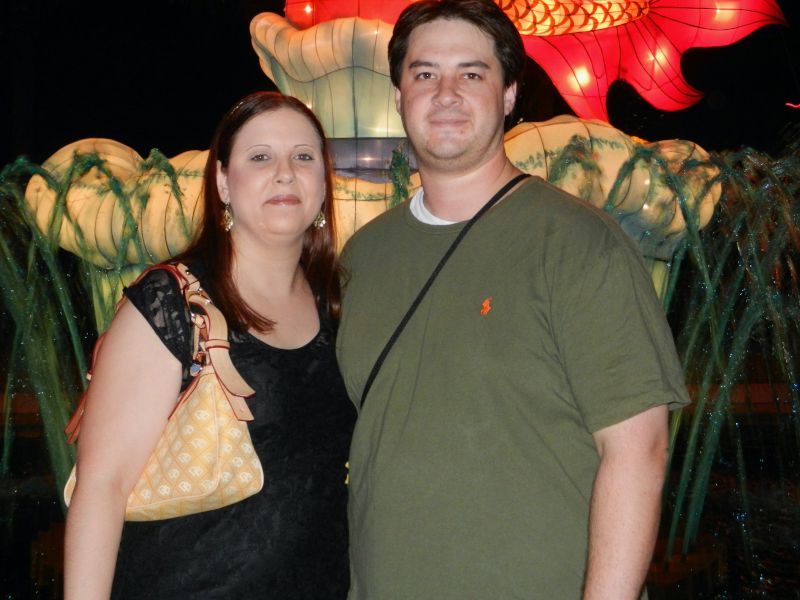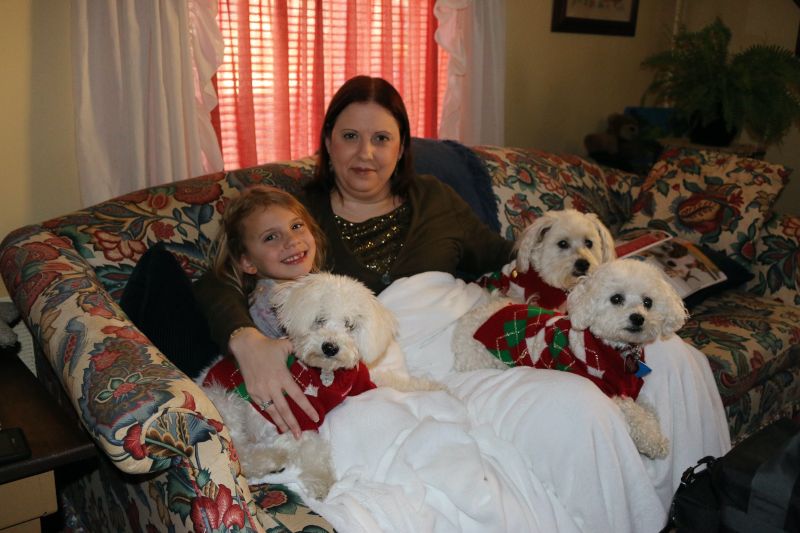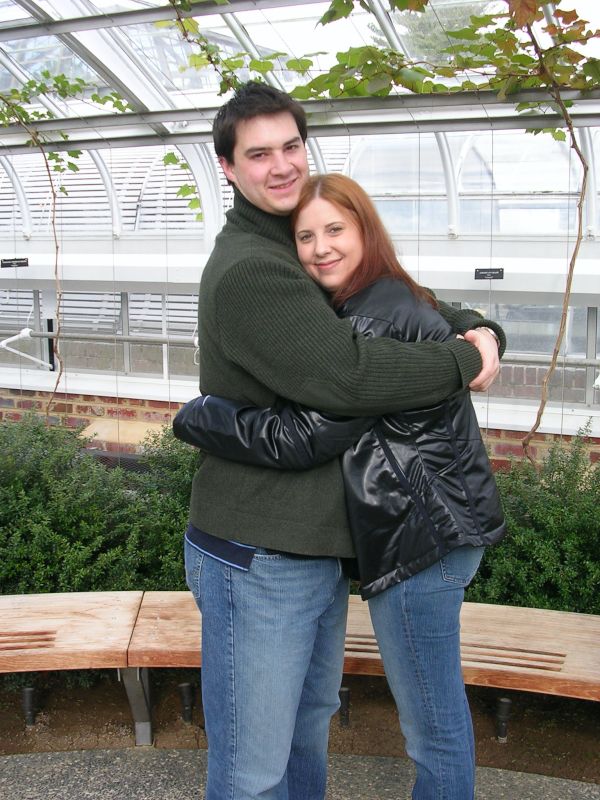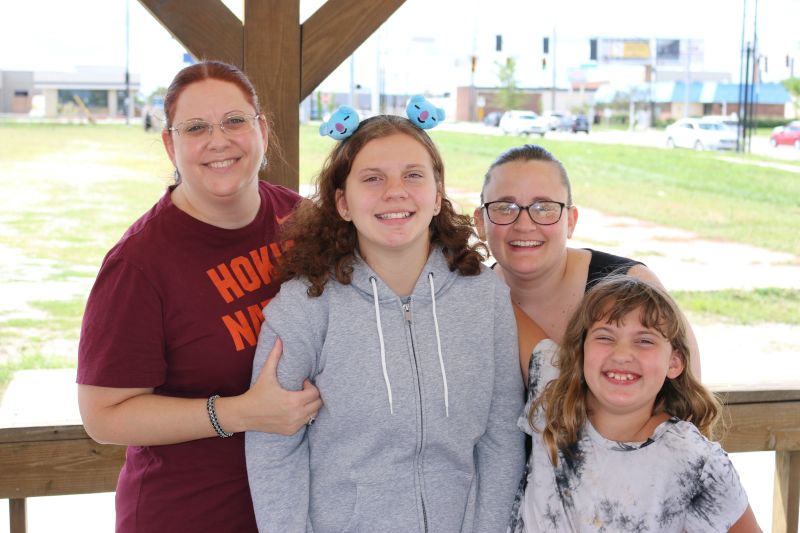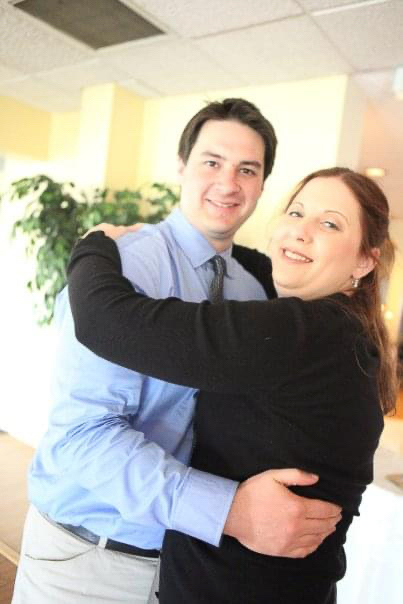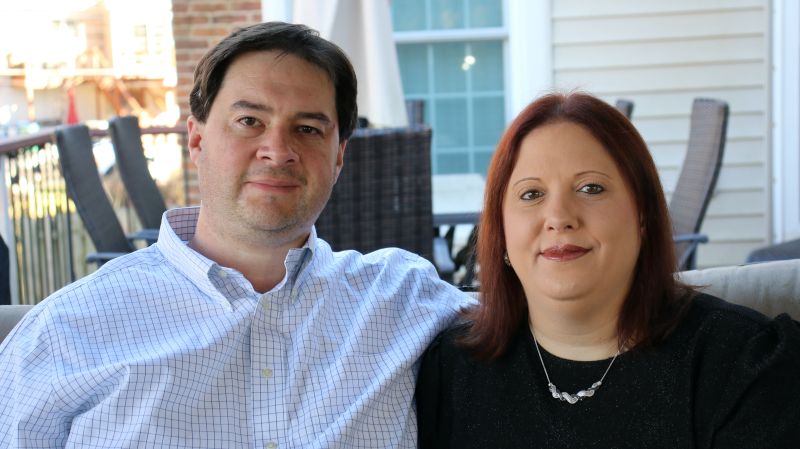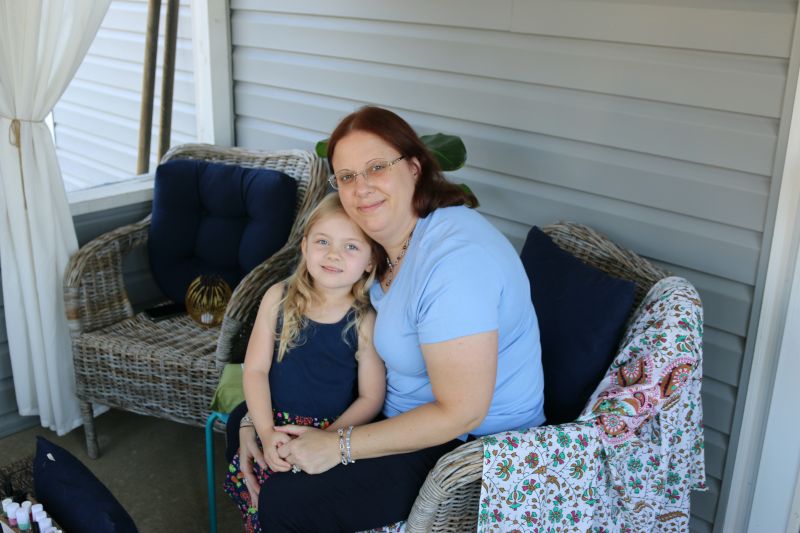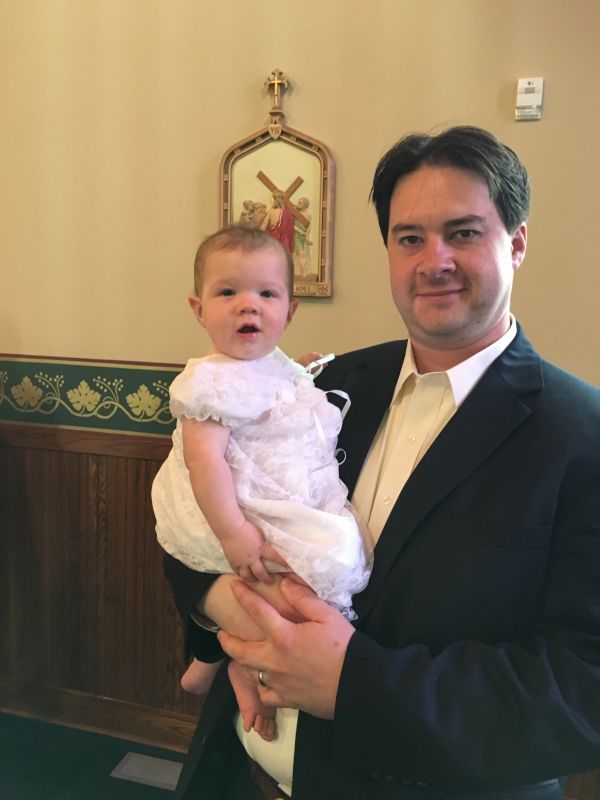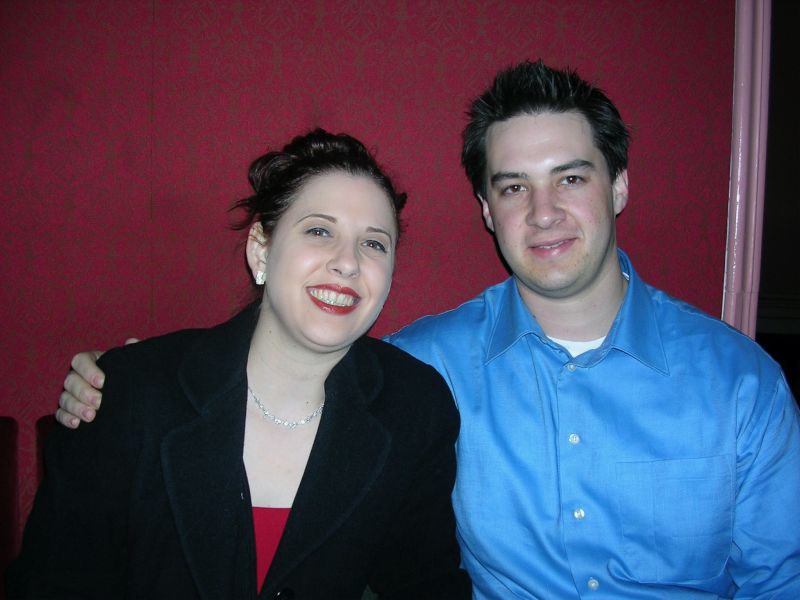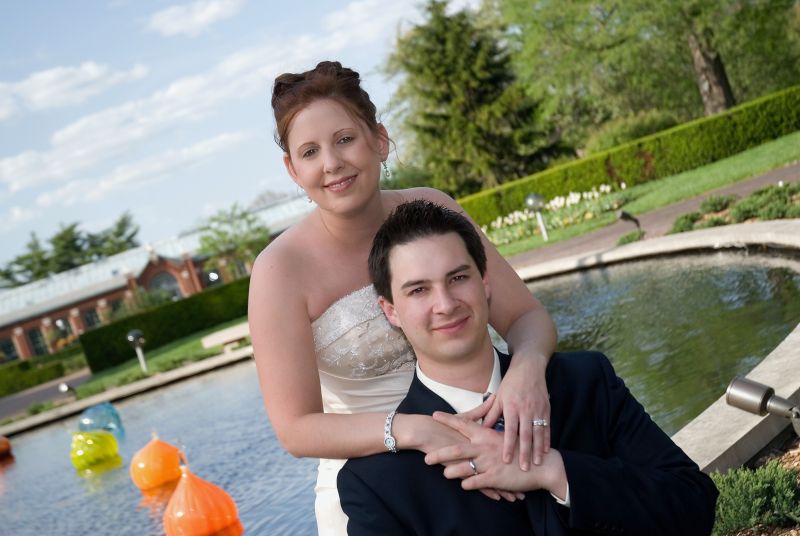 ×
1 / 12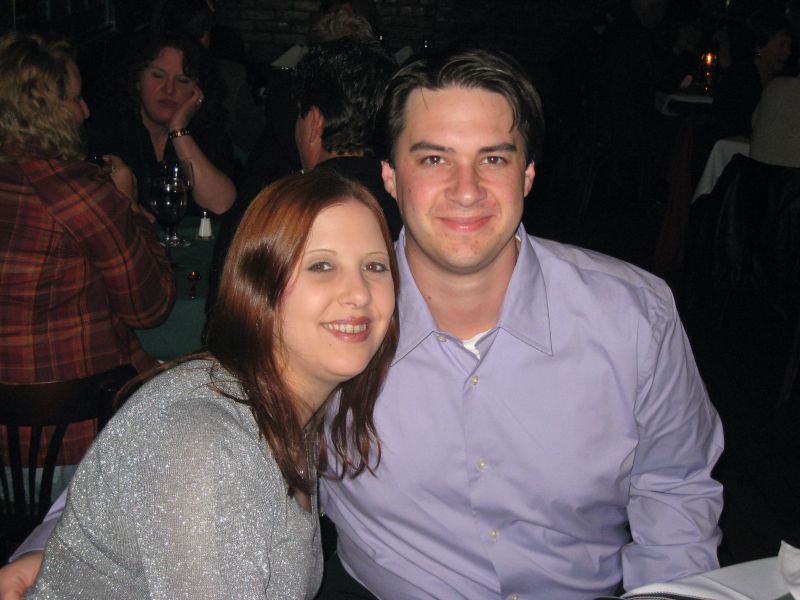 2 / 12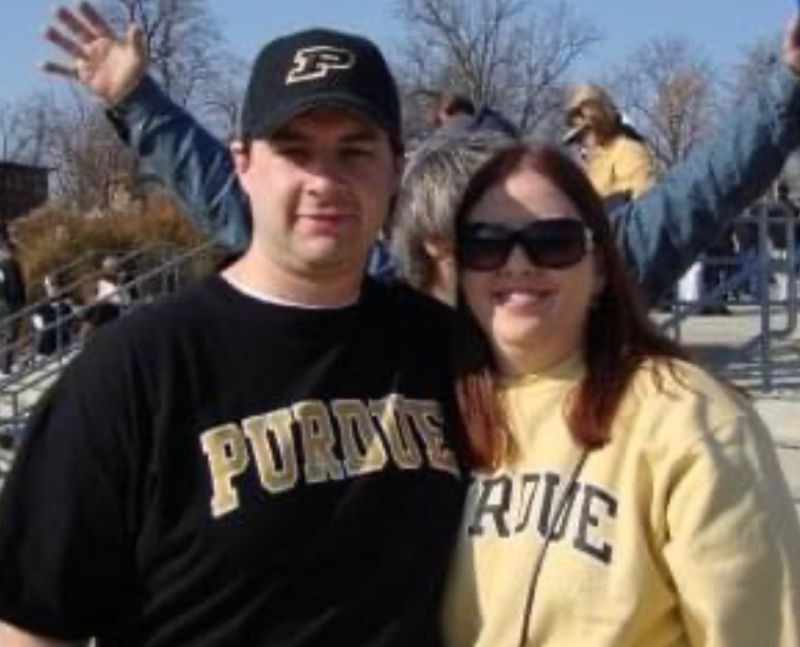 3 / 12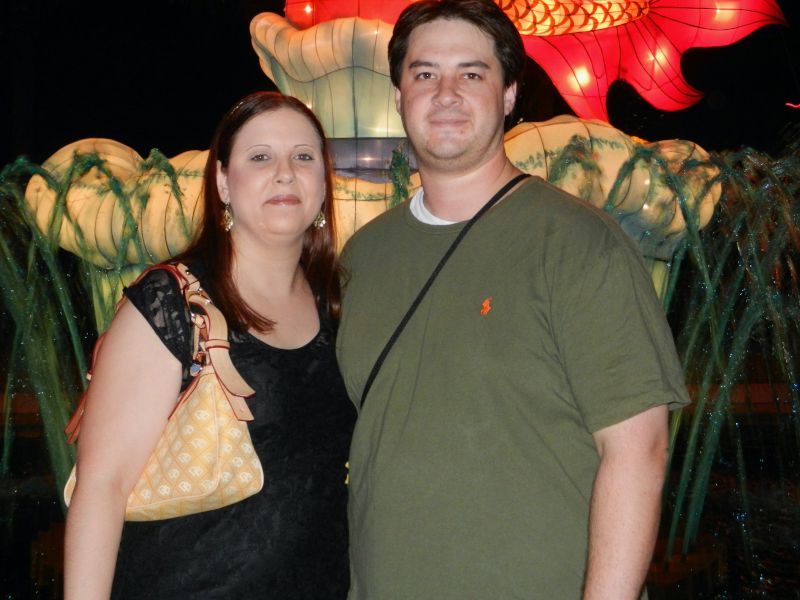 4 / 12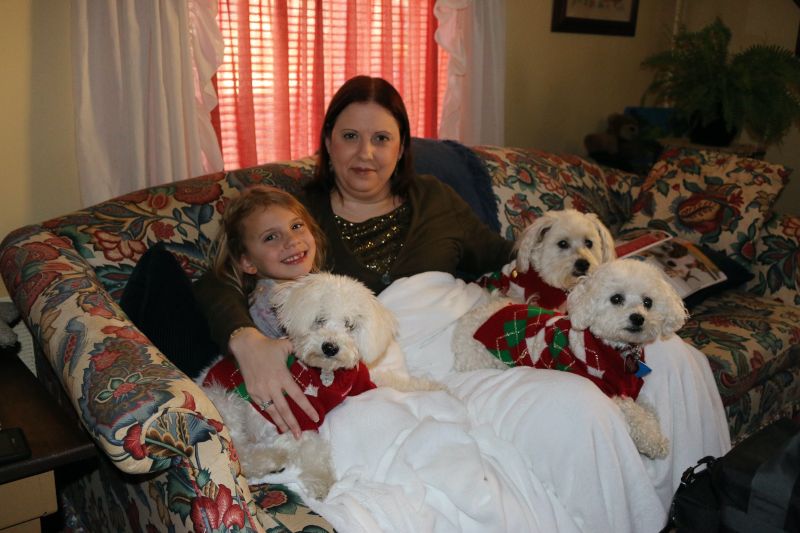 5 / 12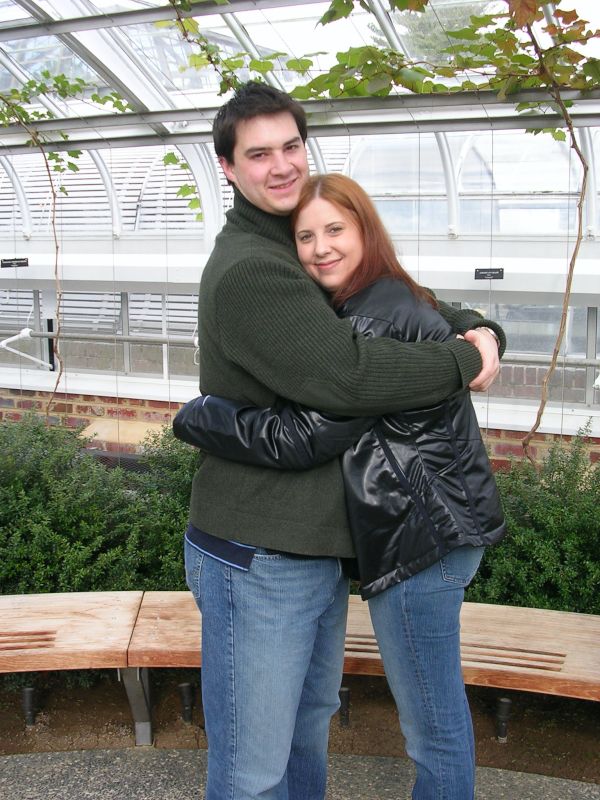 6 / 12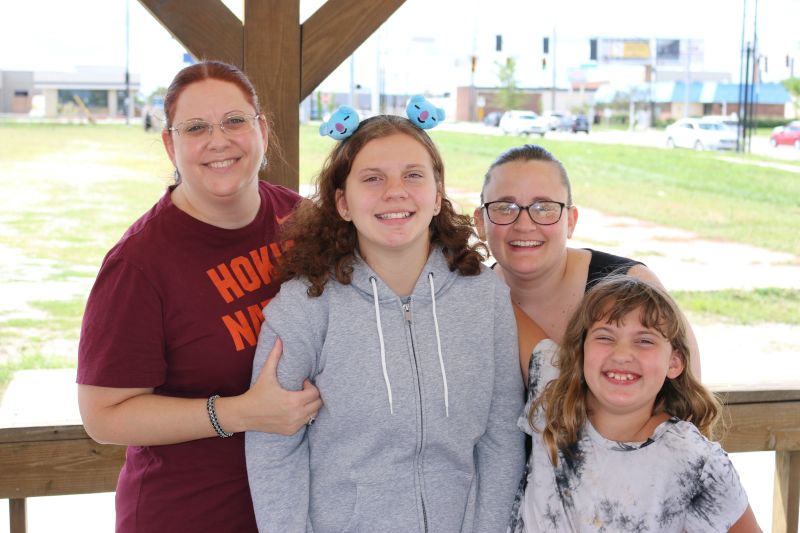 7 / 12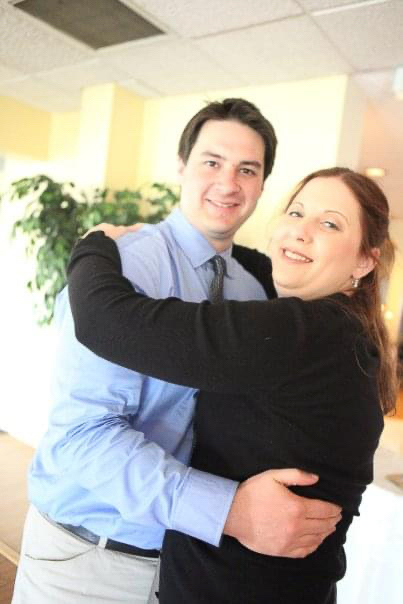 8 / 12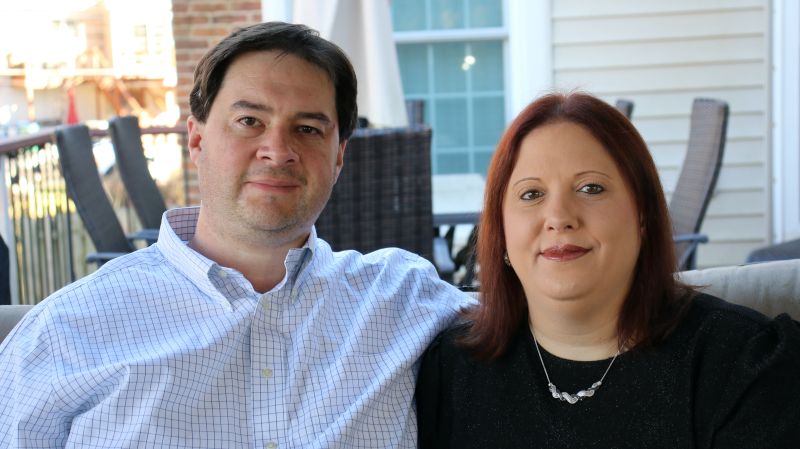 9 / 12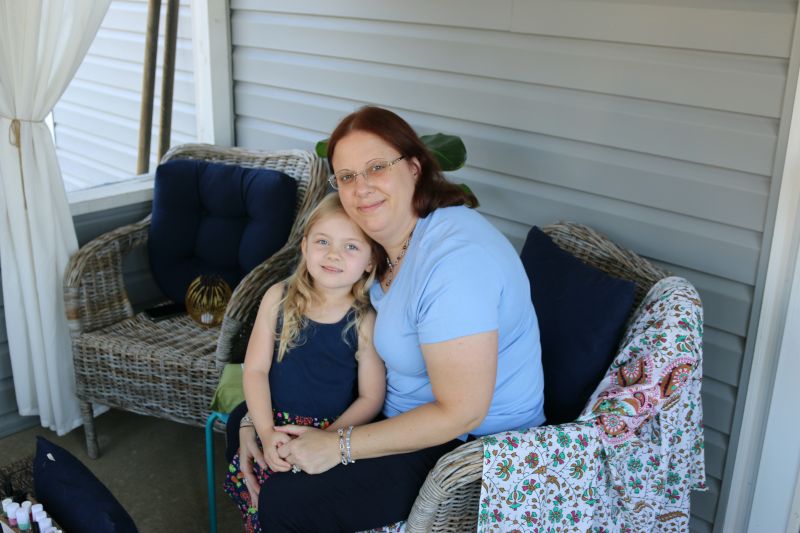 10 / 12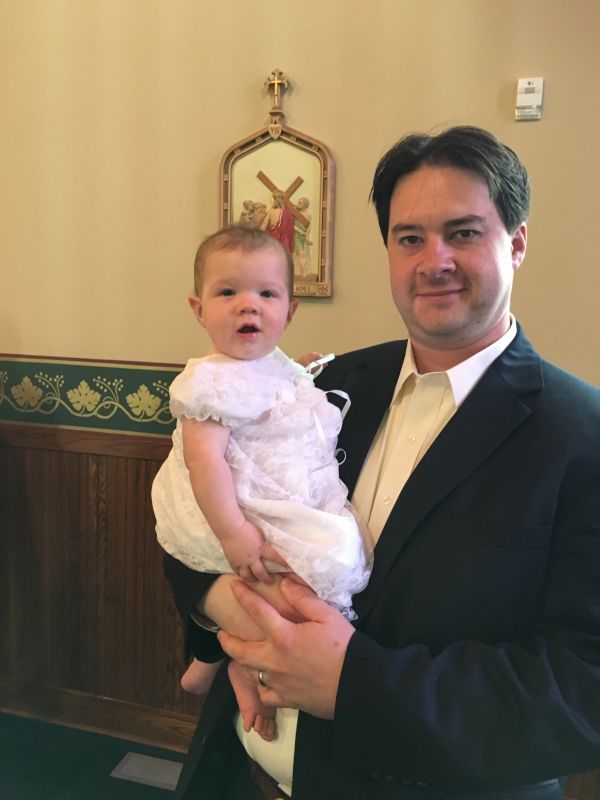 11 / 12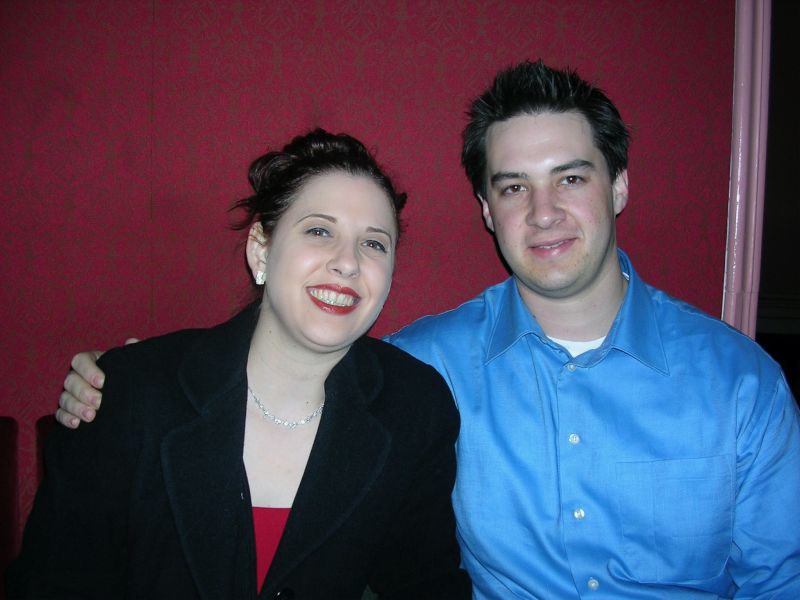 12 / 12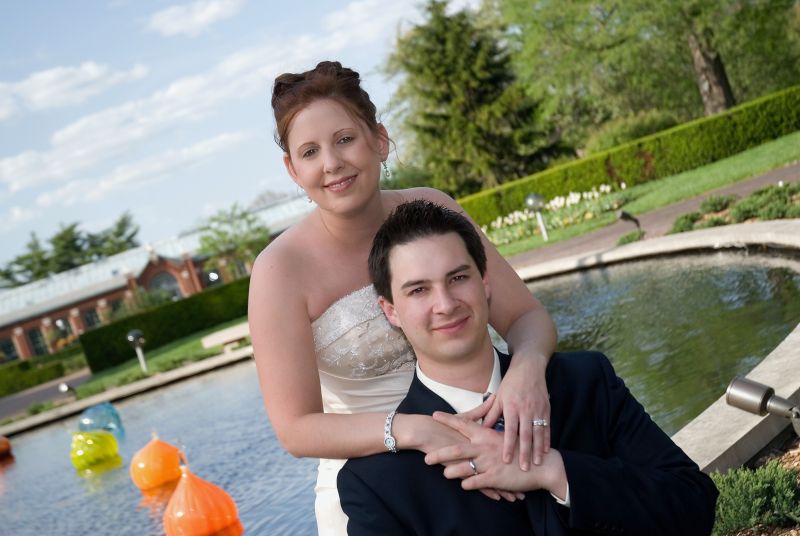 ❮
❯
Our House and Neighborhood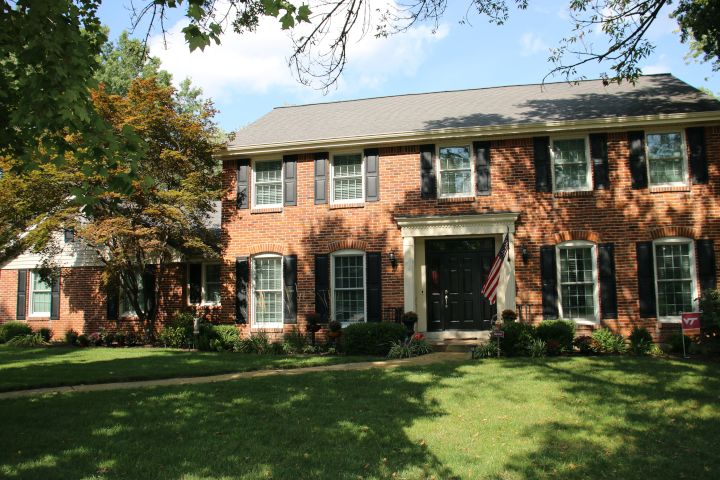 Our home has four bedrooms with plenty of space for children or family visits. It also has a large finished basement that is mainly used as a playroom for our goddaughters, nieces and nephews. Playing store, dress-up and Legos are the current favorite activities. Our very large fenced-in backyard is great for our three dogs to roam as well as it has plenty of extra room for a future playset. A special favorite of ours, is relaxing on our covered deck and enjoying our beautiful flower gardens. We also have a brick patio off of our walk-out basement that has frequently been the site of a temporary pool in the summer.
Our home is at the end of a cul-de-sac with 18 other families. The kids in the neighborhood love to ride bikes or scooters around the circle in front of our house. We enjoy gathering with our neighbors and love to challenge them for best holiday decorations. Our next door neighbors had a baby this last year and cannot wait to have a friend next door.
Our local community is "family oriented" and known for its highly ranked public schools, sports teams and community involvement. It has a wonderful community center surrounded by several playgrounds and a pool. There are also several local parks and walking trails. It is a great place to raise a family and we look forward to sharing it all with a child!
Our Extended Families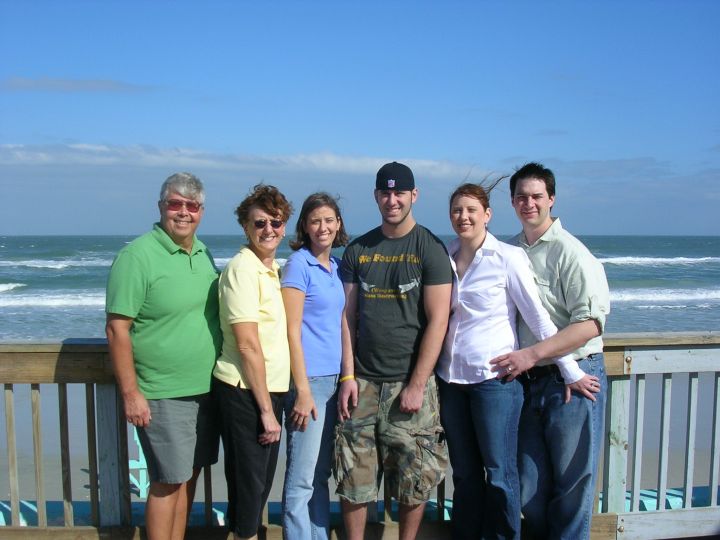 Family is important to us and we make it a priority to see each other. Both of us grew up spending a lot of time with our extended family of grandparents, aunts, uncles and cousins at holidays and family events. Megan's parents are retired and currently live in Florida. We see them several times a year and enjoy our time in their pool or at the beach. They are excited to come spend time with us as we add another grandchild to the family. Jamey's father lives just a few minutes away and we are lucky enough to see him regularly.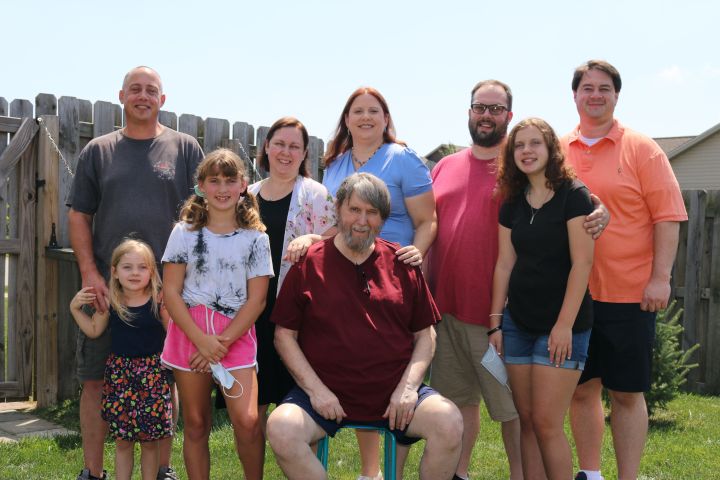 ,p>Megan is the oldest of three siblings and Jamey is the middle of four siblings. While we do not live in the same city as our siblings; we enjoy getting together several times throughout the year. We love to spend time with our eight nieces and nephews and try to spoil them at their birthdays, at visits, and on holidays. Every summer we have a special week long visit with two of our older nieces that reminds us why we want to become parents.
Our favorite time with family is at Christmas. Both of our families have lots of traditions we have tried to blend to create our own family traditions. Jamey's mother loved to decorate the entire house inside and out; so we continue that tradition in her memory. Every holiday we include some Italian dishes that Megan's mother has taught us to cook from her heritage.
From Us to You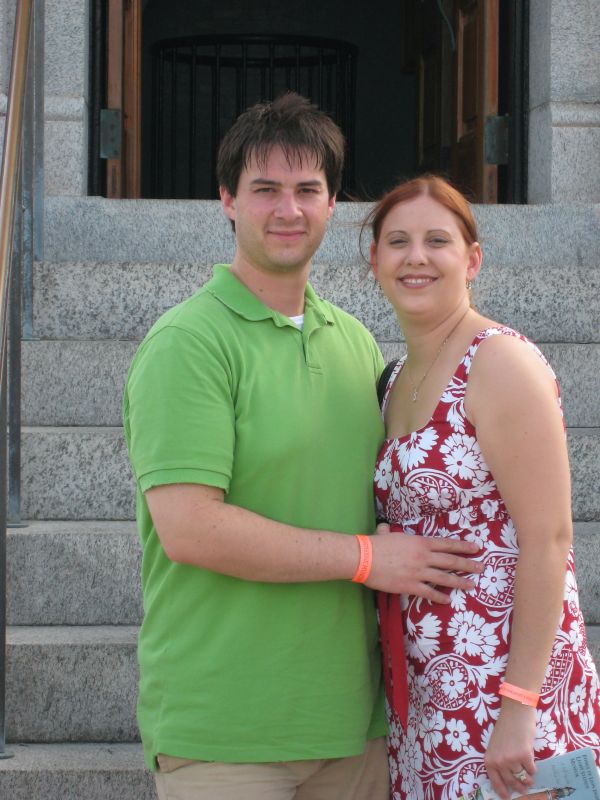 Thank you for taking the time to learn more about us and for considering us as parents for your child. We know this must be a very difficult decision for you but we hope our profile will give you a glimpse into our lives and the type of people we are.
Our names are Jamey and Megan. We have been happily married for 15 years. We have a loving relationship that over time has developed into a deep devotion to one another. We have been lucky enough to see many of our hopes and dreams come true over the past 15 years. Our latest dream was and is to include a child as part of our family. Unfortunately, we waited too long to have a biological child of our own. Making the decision to go through the adoption process was easy for us. We fortunately knew first hand that adoption is an amazing experience through Megan's several cousins who adopted children as well as through their children who were adopted.
Our decision to start a family later in life was rooted in our belief that a child needs a loving and solid environment to grow within. We had the love from the start but we wanted to create careers for ourselves that would give our family stability and security. Now that we have reached those goals; we have the time, flexibility, and quality home life to give a child a loving and fun environment in which to be raised.
We believe that your selfless decision is a demonstration of the pure love that you have for your child. Adoption to us, is a way that we can provide pure love to a child as well. We want you to know that we will give your child all the love we have and provide positive, healthy influences throughout his or her life. We know that parenting is not always easy but expect it to be one of the most rewarding experiences we will ever do in our lifetimes.
Both of our families are close knit and your child would be surrounded by unwavering love. They are thrilled about having another child in the family. He or she would grow up participating in many of the same activities as we did as children such as family traditions, outings, and vacations. We also cannot wait to start new family traditions of our own.
We would be honored to have you join us on our journey and become part of our family. We respect whatever part you choose to play. We would hope to create shared memories with you through regular communications and pictures. We would also like for the child to know his or her roots through you and hope to have future visits. We will always be open and honest with the child in regards to adoption and how it brought us all together.
We know you have a difficult decision ahead of you and would be glad to speak with you at any time if it would help put your mind at ease.
With love and respect,
Jamey & Megan
Favorites
Actor
Jack Black
Adam Sandler
Actress
Jennifer Lawrence
Jennifer Aniston
Author
Steven King
Allison Weir
Book
High Fidelity - Nick Hornsby
Angels and Demons by Dan Brown
Candy Bar
Reeses Peanut Butter Cup
Twix
Cartoon
Looney Tunes
She-ra: Princess of Power
Childhood Memory
Christmas morning
Playing games or sports with my siblings and the neighborhood kids
Childhood Toy
Legos
Snuffles the Polar Bear
Children's Book
Where the Wild Things Are
The Runaway Bunny
City
Paris, France
Pittsburgh, PA - where I grew up
Classic Movie
Its a Wonderful Life
Miracle on 54th Street
Day of Week
Saturday
Friday
Dessert
Chocolate chip cookie
Anything with chocolate
Disney Movie
The Lion King
Frozen
Dream Car
1967 Ford Mustang Shelby GT500
Acura TL
Dream Job
Head Coach of the Purdue University Football team
CEO of a hospital
Dream Vacation
European Vacation
Travel around western Europe
Family Activity
Any activity that we spend time together
Watching movies
Flower / Plant
Rose
Hydrangea
Form of Exercise
Weight lifting
Walking
Fruit
Honeycrisp Apple
Rasberries
Hobby
Woodworking
Gardening
Holiday
Christmas
Christmas but Halloween is a close second
Holiday Song
Its beginning to look a lot like Christmas
Oh Holy Night
Holiday Tradition
Family trips to see Christmas light displays
Being with family
Ice Cream
Strawberry
Anything with chocolate
Junk Food
Doritos chips
Pizza
Leisure Activity
Binge watching on Netflix
Reading
Magazine
Consumer Reports
US Weekly
Memory with a Child
Spending time at our local zoo
Shopping with my niece Ella
Memory with Spouse
Honeymoon in Aruba
Honeymoon in Aruba
Movie
Schindlers List
Wonder Woman
Movie Munchie
Popcorn
Popcorn
Movie Quote
"Carpe diem. Seize the day, boys. Make your lives extraordinary." - Dead Poets Society
Nursery Rhyme
Twinkle Twinkle Little Star
Olympic Event
Snow Skiing
Ice skating
Personal Hero
My Dad
My Mother
Play
Twelve Angry Men
12 Angry Men
Poet
Edgar Alan Poe
Robert Frost
Quality about my Spouse
Her care for others
He is a good helper and loves children
Quote
"The best and most beautiful things in the world cannot be seen or even touched - they must be felt with the heart." -Helen Keller
Restaurant
Maggianos Little Italy
Maggiano's little italy
Sandwich
Gyro
pepperoni and cheese
Scripture
1 Corinthians 16:13 Be on your guard; stand firm in the faith; be courageous; be strong.
Isaiah 26: 3-4 I will trust, and will not be afraid; for the lord God is my strength and my song, and he has become my salvation."
Shopping Store
Best Buy
Banana Republic
Song
In My Life - The Beatles
Sport to Play
Football
Softball
Sport to Watch
Baseball
College football
Sports Star
Peyton Manning
Michael Jordan
Sports Team
Purdue Boilermakers
Virginia Tech Hokies
Subject in School
Math
Science
Superhero
Superman
Wonder Woman
Thing to Cook
Anything on the grill
Sweet potato fries
Time of Day
Morning
Evening
Tradition
Christmas light tours
Christmas with family
TV Show
Cobra Kai
Grey's Anatomy
TV Show Character
Tony Soprano
Meredith Grey
Vacation Spot
The Beach
Aruba
Video Game
Flight Simulator
Mario Brothers
Get in Touch
Provide more information, so American Adoptions can connect you with this family.
---