1-800-ADOPTION
Thank you for viewing our profile
If you would like to learn more about us, please call 1-800-ADOPTION (2367846), fill out the form at the bottom of our on-line profile page, or email us at bp_information@americanadoptions.com.
To revisit our on-line profile page and view our profile video at American Adoptions, simply use your mobile phone to scan the QR code on the right. We are looking forward to hearing from you!
Nathan & Jennifer
We believe adoption is a true gift and we truly appreciate you taking the time to read our profile. We would like you to know that, if you choose us to be your child's parents, we will provide a very loving family filled with love and laughter. Lastly, we will always make sure that they know how very much they are loved!
About Us
Job
Engineering
Graphic Designer
Education
Bachelor of Science
Bachelor's Degree in Political Science/Associate's in Graphic Design
Relationship
Legally Married
What it Means to Become Parents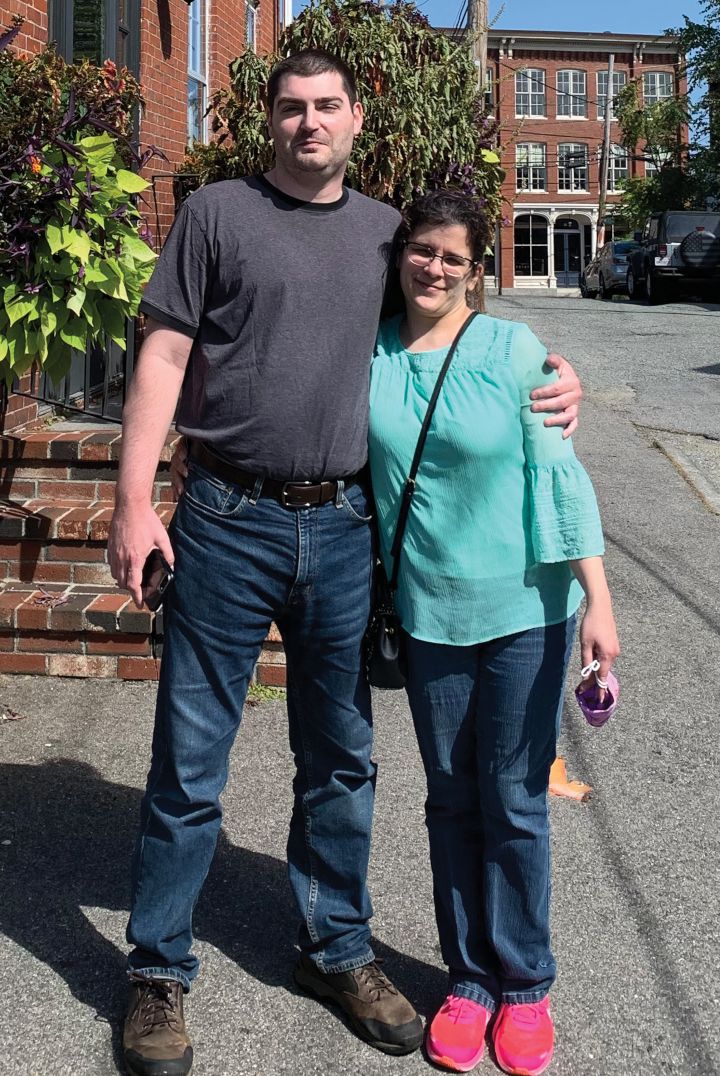 Being a parent to us means being responsible for the care and well-being of a child, and to always consider the child's needs as the top priority. We also expect to be helping the child navigate life's problems that come up along the way.
Some of the many things we look forward to are going for walks/picnics in the park, helping to teach the child new skills, watching them achieve milestones, playing games, playing with toys, decorating their bedroom, and watching them play with friends and have fun.
Just like in most other households, we are also prepared to deal with the more difficult aspects of raising a child, such as temper tantrums, attitudes, and not 'getting their own way.'
We are both very much looking forward to the opportunity to raise a child in a loving environment and watch the child grow and thrive.
Our Leisure Time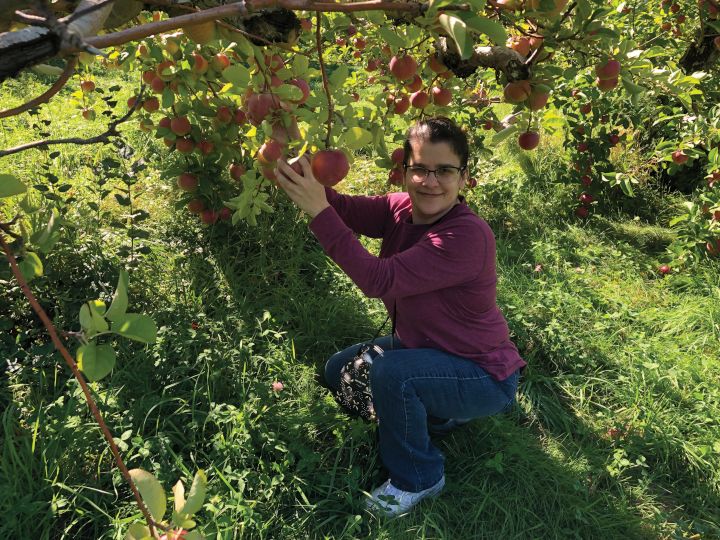 For Nathan: I enjoy spending time with my wife and family, weightlifting, jogging, and working on projects around the house. I also like watching movies, playing games, and going for walks.
For Jennifer: Since I was a child, I have always loved being creative. I love to draw, paint, do interior decorating, and crocheting. I also love to ski, take walks in the woods, research family history and garden.
Together and to share with a child: We love to play with our Wii, take walks in the woods, ride our bicycles, go apple and pumpkin picking and go all out in decorating for Christmas. In the future, we would love to share those activities with a child and encourage and foster whatever interests that they may have.
Charities we have volunteered for: We have both done cancer walks, as we both have had family members that have fought the disease, and we have raised money for the kidney foundation as well. We have also volunteered to help at events at Nathan's family's church. Helping others in need has always been important in our families and something we would definitely encourage in a child.
Our Family Traditions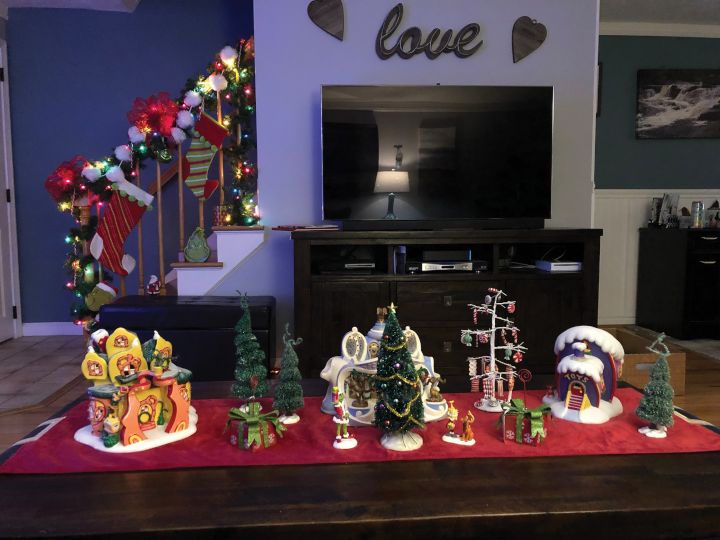 In a family where there are so many family members, you have to get a little creative in the ways you participate in family traditions to make sure that everyone feels important and loved.
Our most cherished family traditions center around the holidays where we spend loads of time with our parents, siblings and nephews. Whether it is playing Santa, eating a delicious feast or playing spirited family games, it's the connection to the people involved that make these traditions memorable.
Other favorite family traditions include the annual family reunion cookout down at the pond, attending the annual Christmas Bazaar with Nathan's family and the "April Family Birthday Celebration" in Jennifer's family.
Because of the events over the past year with Covid, traditions have been reimagined or put on hold, but they hopefully will be reinstated soon, better than ever. In the future, we excitedly look forward to keeping the old traditions, but also to creating new family traditions as our family grows.
Photos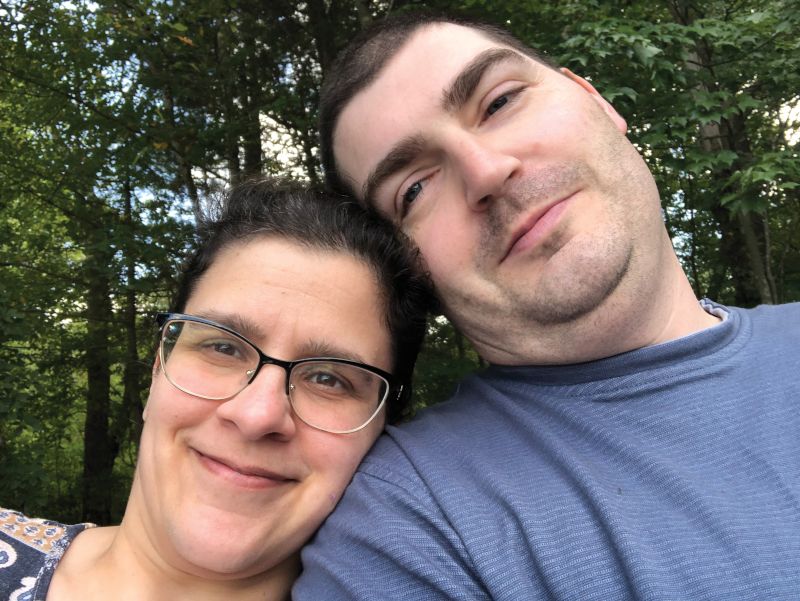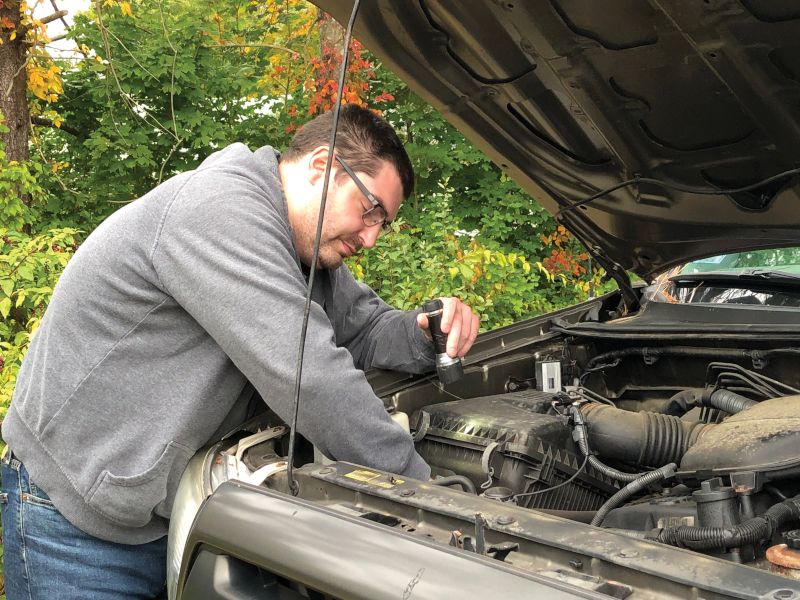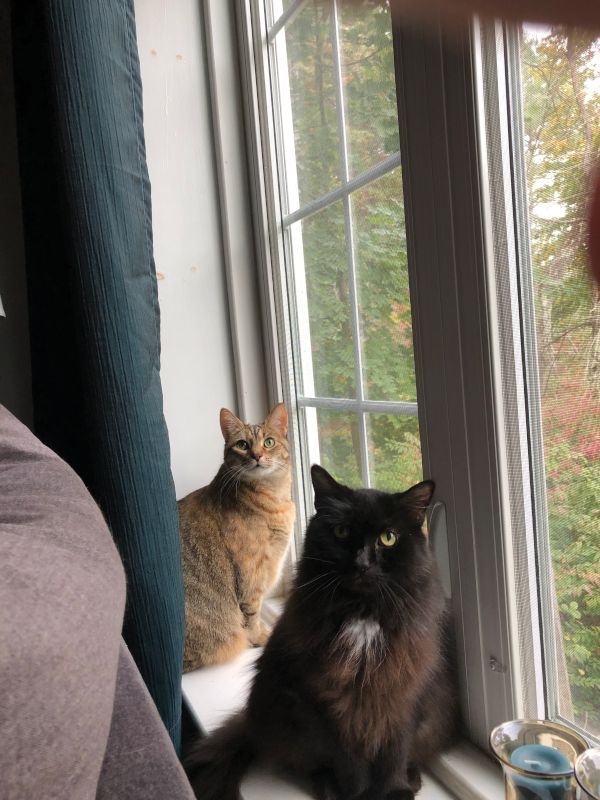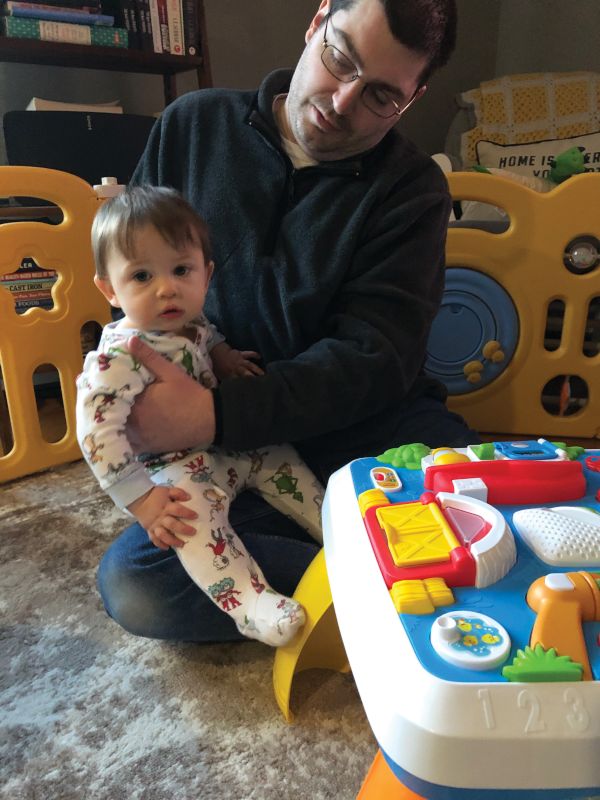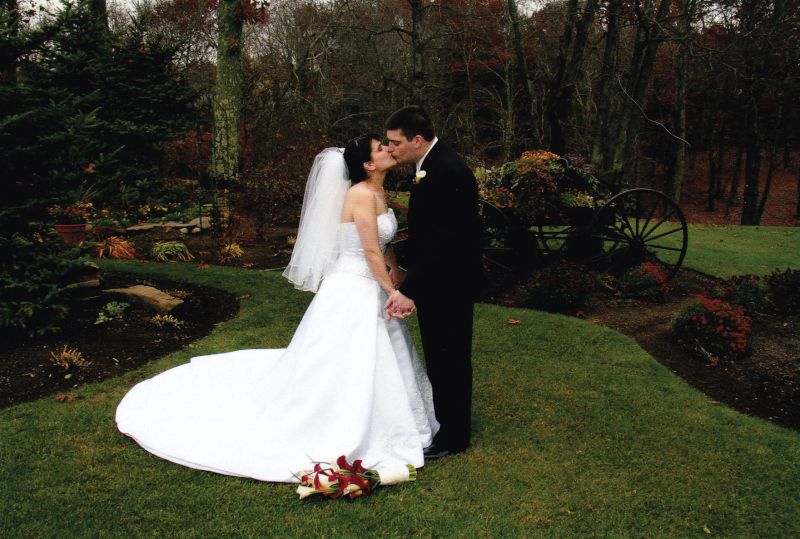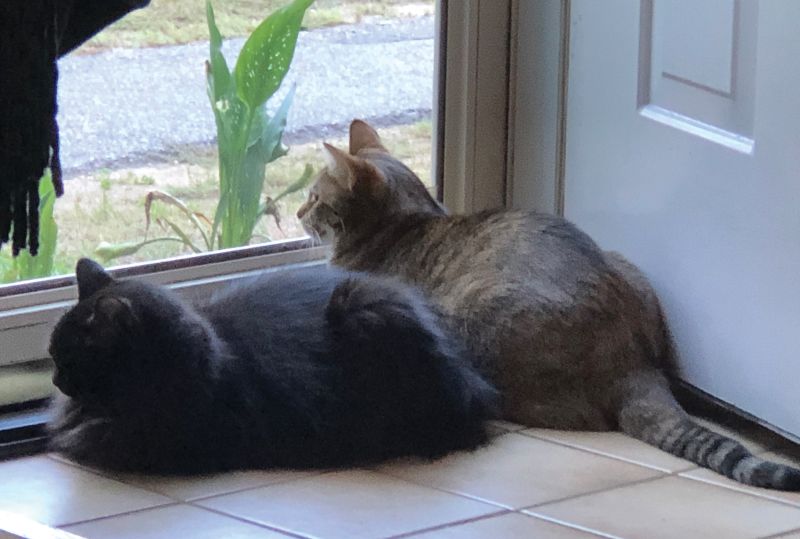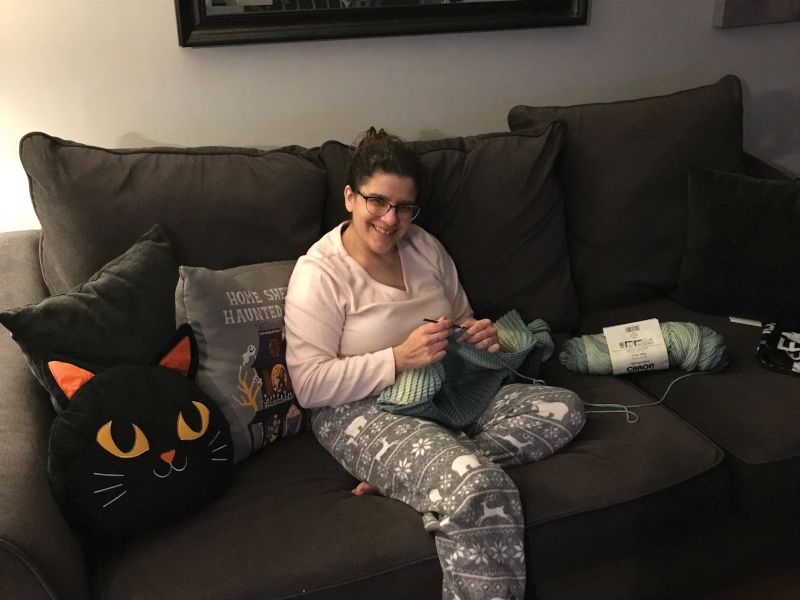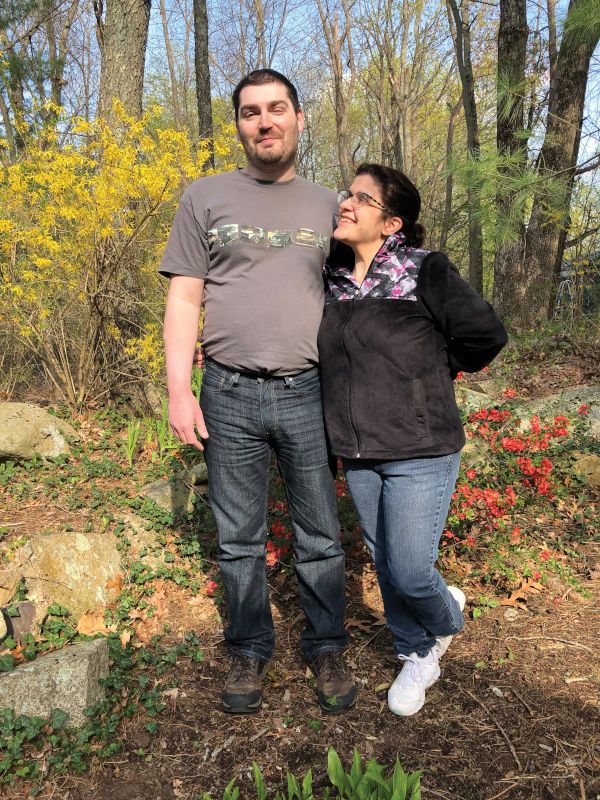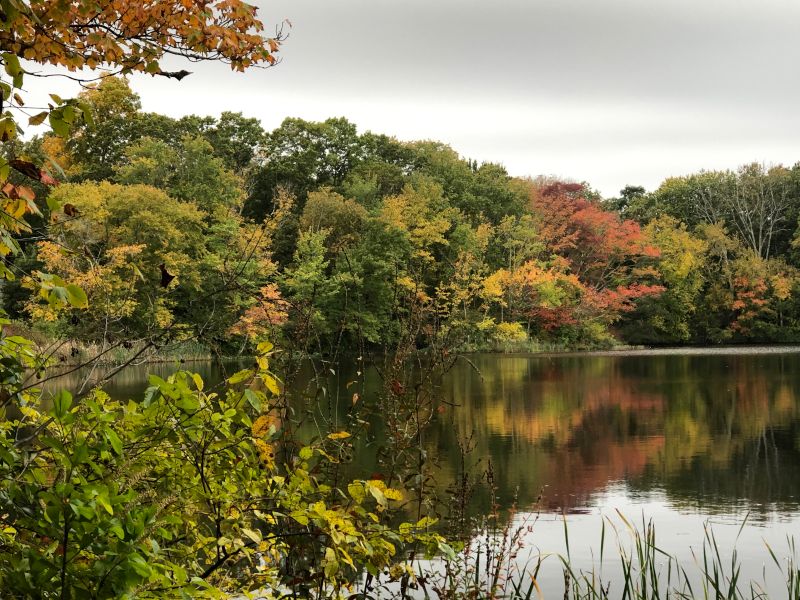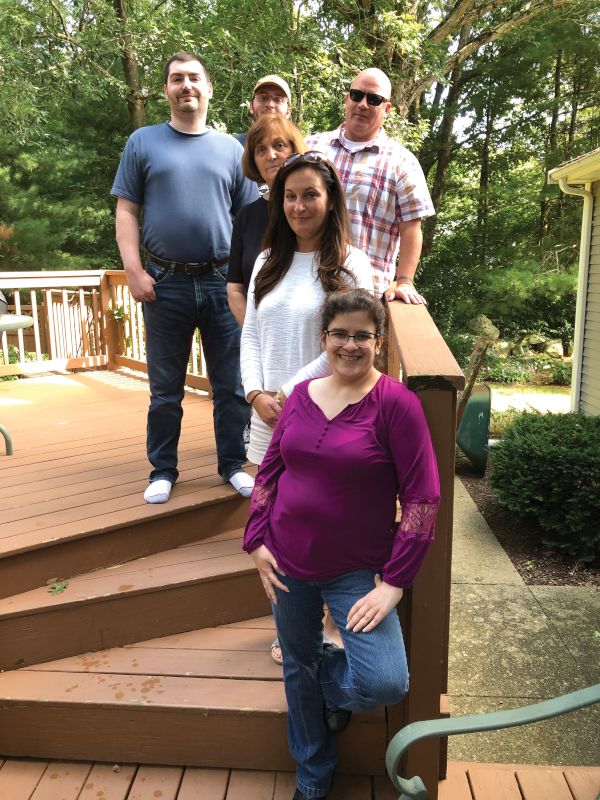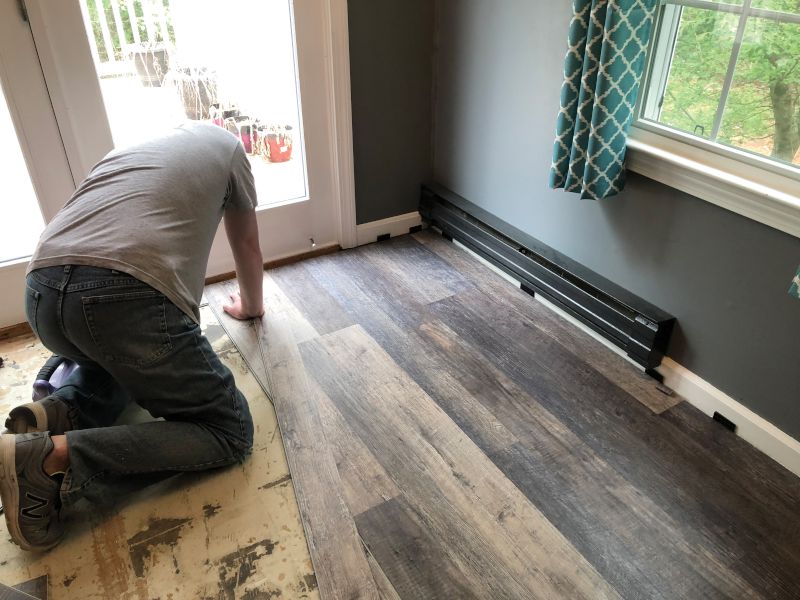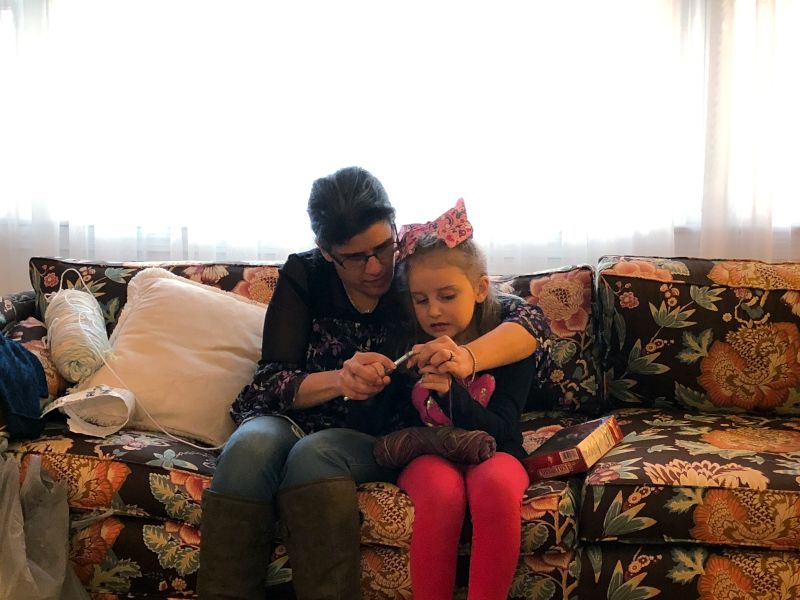 ×
1 / 12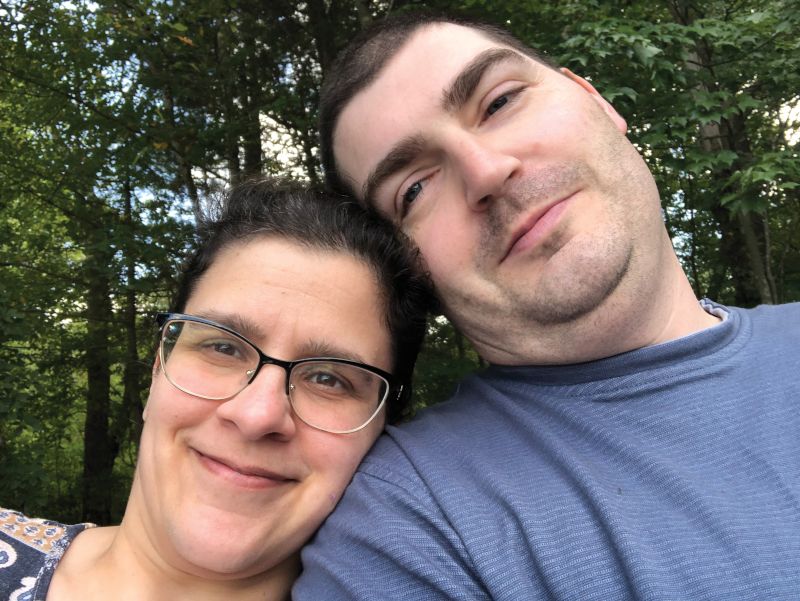 2 / 12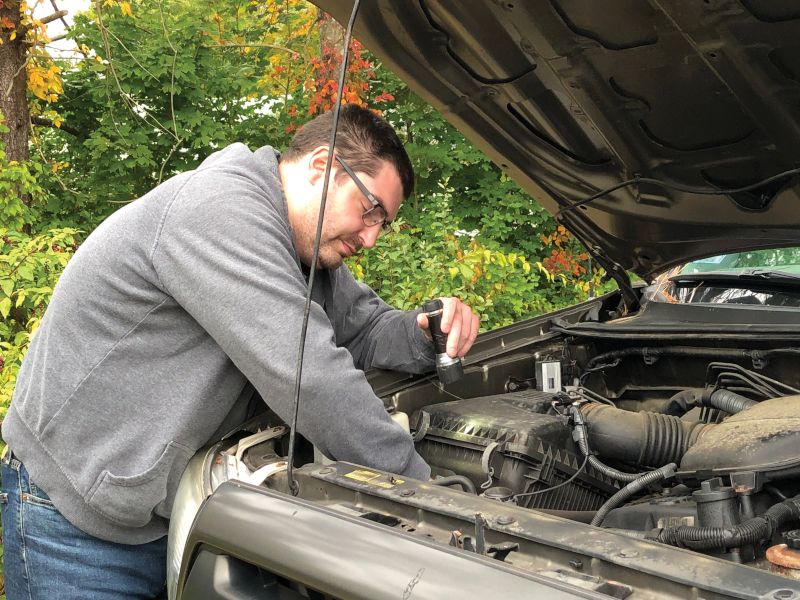 3 / 12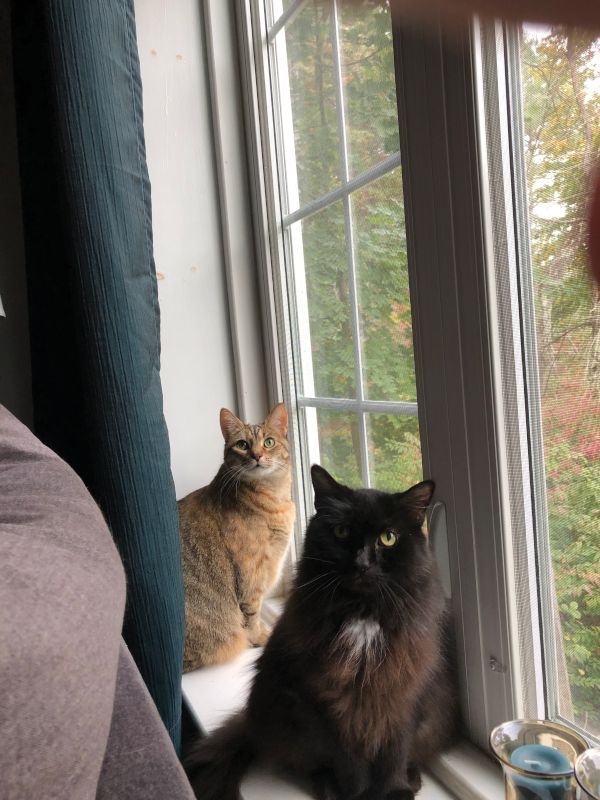 4 / 12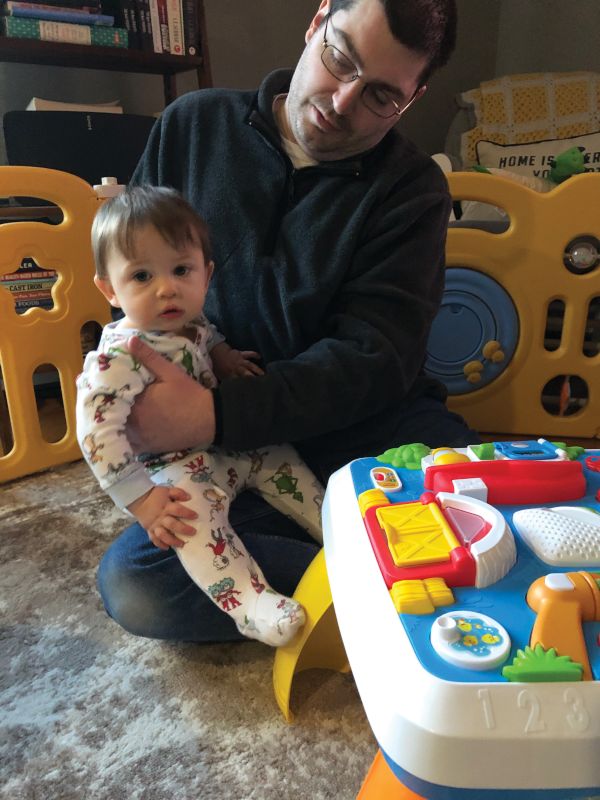 5 / 12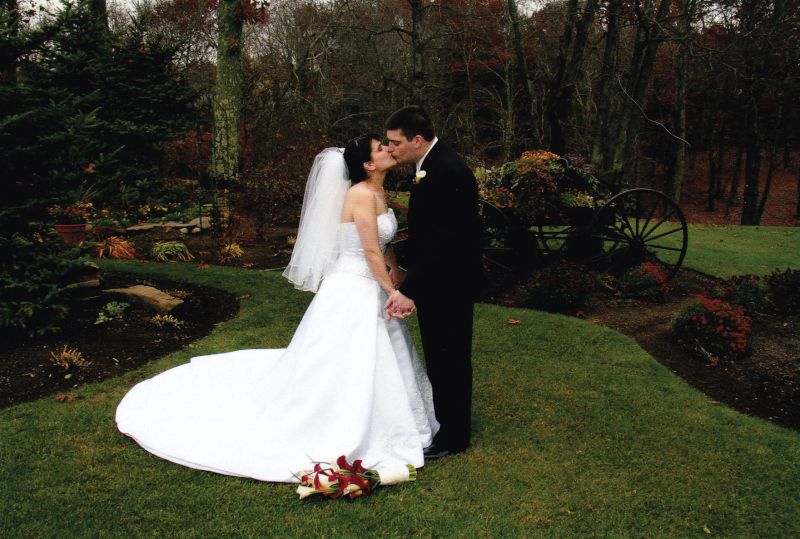 6 / 12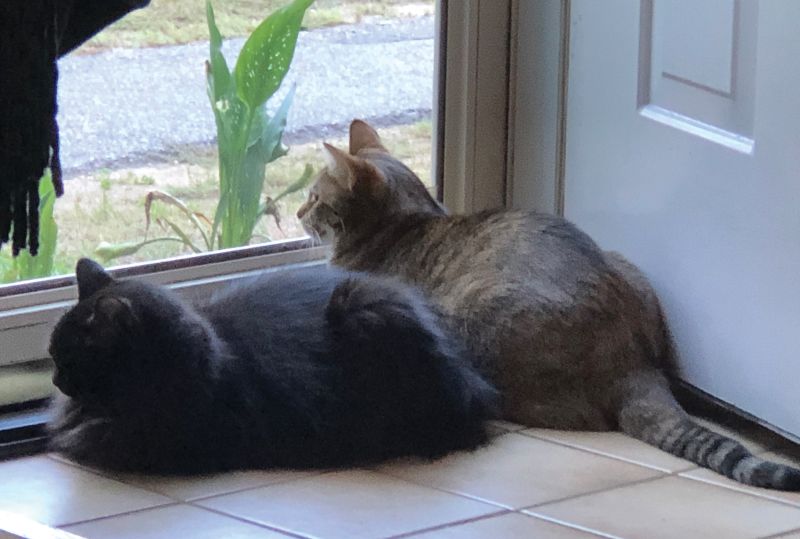 7 / 12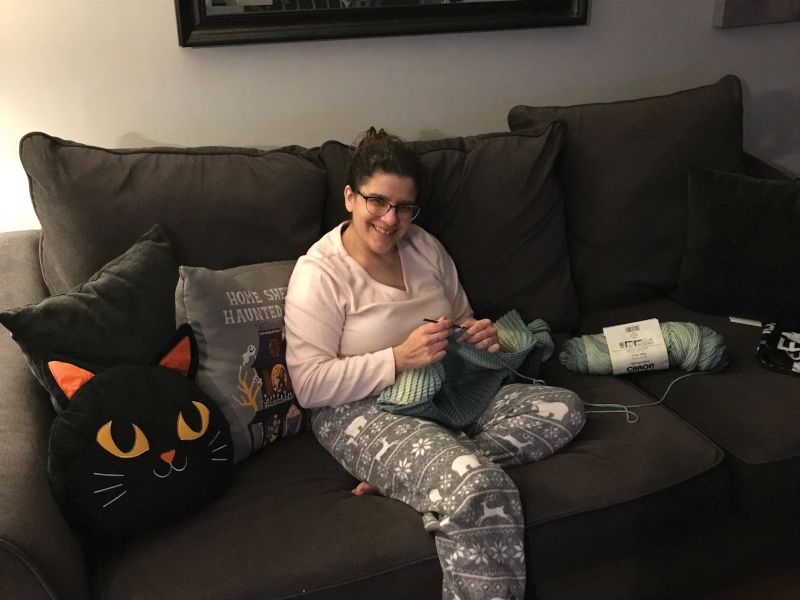 8 / 12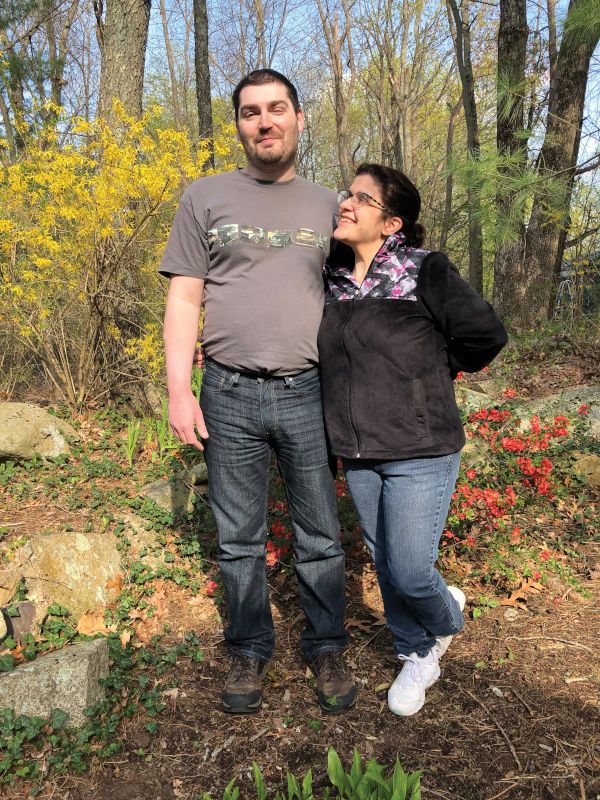 9 / 12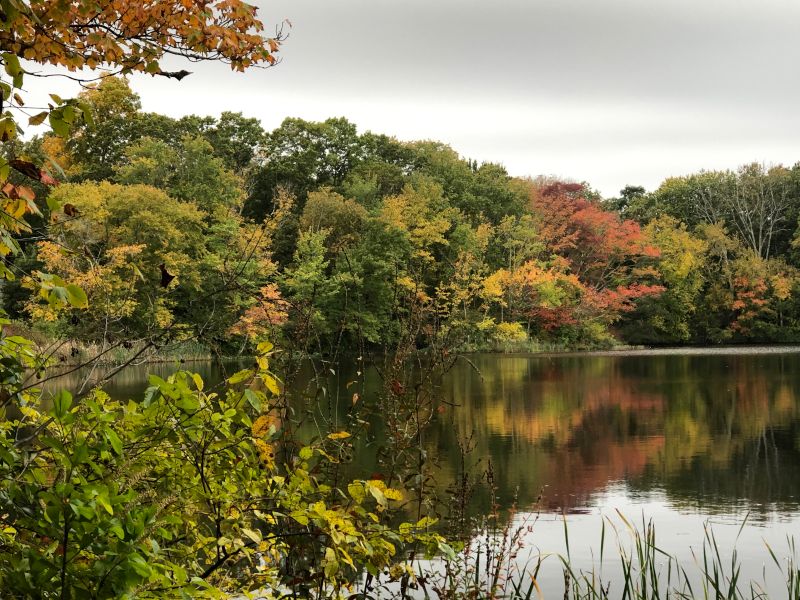 10 / 12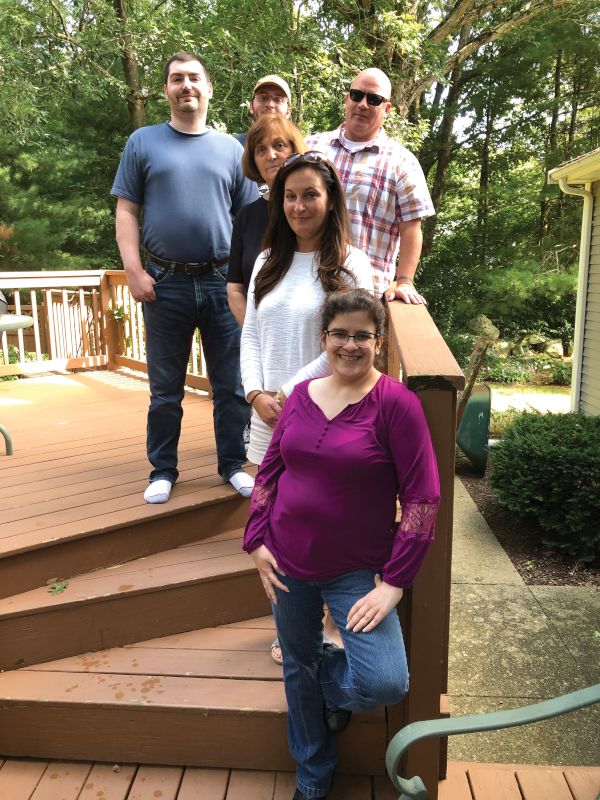 11 / 12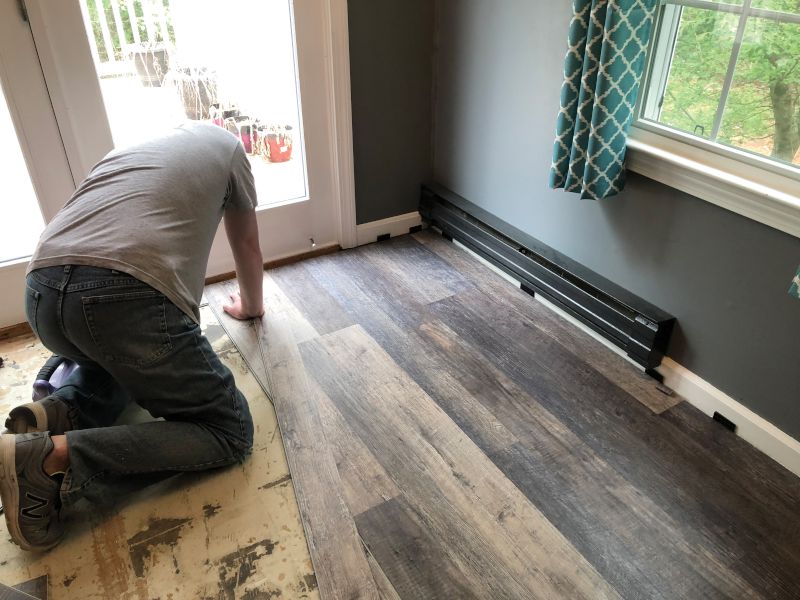 12 / 12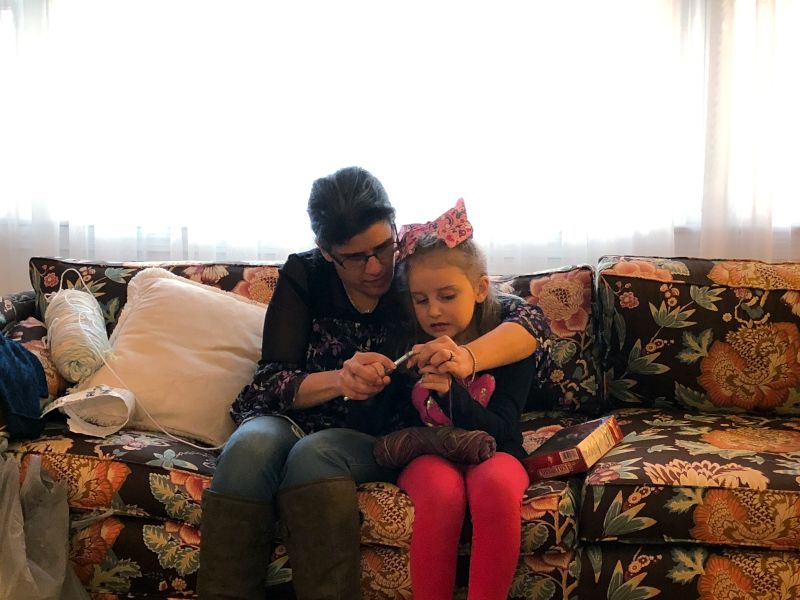 ❮
❯
Our House and Neighborhood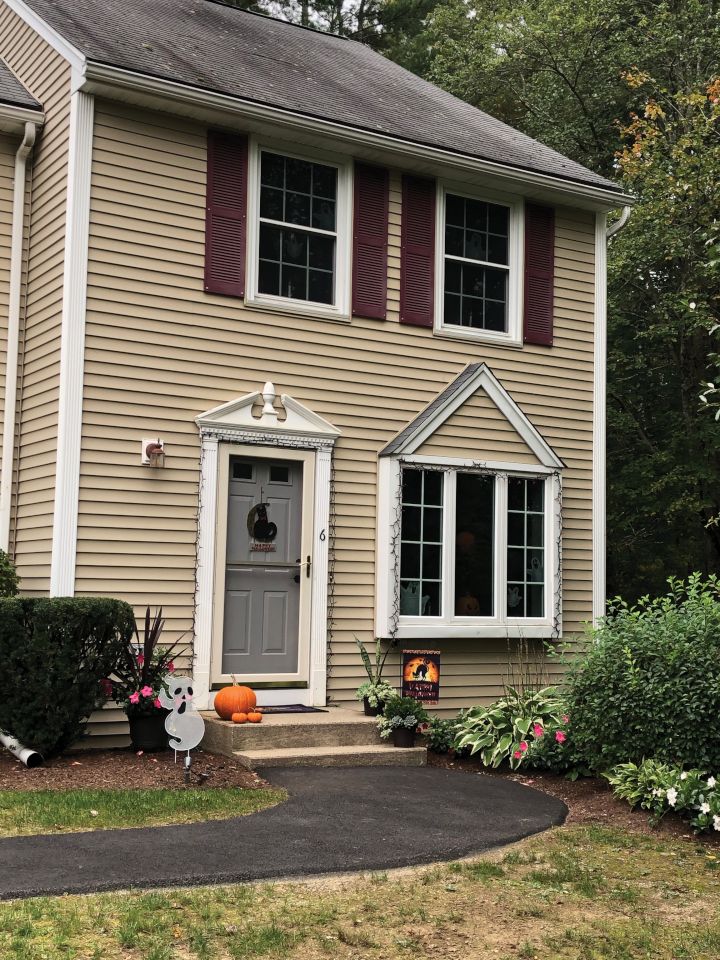 We own a townhouse style condo in Massachusetts with a main floor, a second floor, and a basement level. The main floor has the living room in the front with a half bath and a kitchen in the back, with a walkout to our outside deck. The second floor has two bedrooms and a full bathroom. The child's bedroom would be on the second floor in the front, right across the hallway from our master bedroom.
The area is peaceful with lots of sounds of nature. We live in a low crime town with a very good public school system. The schools are located just a few miles from our home, which is convenient, as we both currently work from home and will likely do so at least on a part-time basis going forward. Also, there are children close by in our neighborhood. There is also a great park that we go to in the town where Nathan's parents live, about 20 minutes away from us, that has picnic space and trails for walking or bicycle riding.
Our Extended Families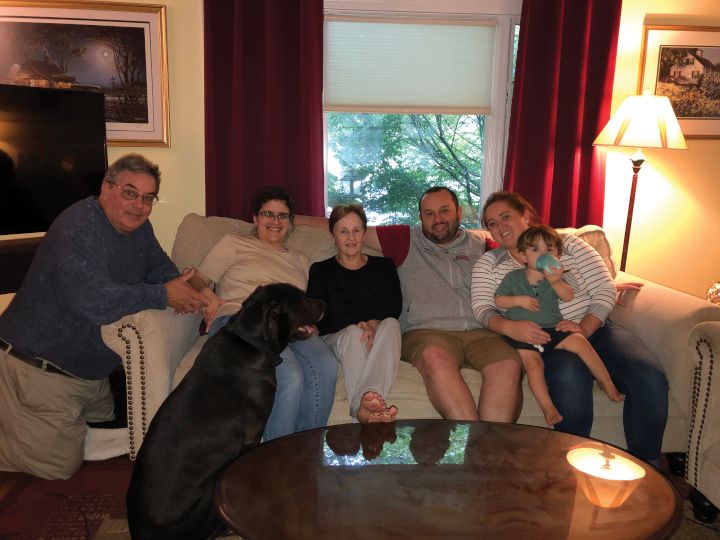 We both have extended families that have been very supportive throughout our adoption journey and are very excited that our family will hopefully add a new member. Nathan's family consists of his mother and father, Paula and Edward and his older sister, Bethany. Bethany is married to Rob and they have one son, Andrew. They all live in the area and we spend a lot of time with them. Jennifer's family consists of her mother and father, Maureen and Jeffrey. She has a step-mother, Nora and two half siblings, Kevin and Hannah. Kevin is married to Katie and they have one son, Charlie. Hannah has a boyfriend, Conner. Just as in Nathan's family, most of Jennifer's family lives in the area and we spend a lot of time with them as well.
To go along with our human family, we have two amazing feline furbabies, Onyx and Topaz who are looking forward to having someone to play with. We also have many aunts, uncles, and cousins to round out our families.
Our family isn't what you call unique, but we make it all work to create a peaceful co-existence. Despite the relationship, we all care deeply for each other's well-being. We may bicker from time to time, but the overall glue that holds both of our families together is LOVE!
From Us to You
Greetings,
We would like to thank you for considering us to be the parents of your child.
We are Jennifer and Nathan, a couple who have been together since 2006 and married since 2008. We are planning to raise our new child in Massachusetts where we currently live. We own a townhouse style condo in a nice, quiet town south of Boston with a great public school system. We currently both work full-time from home, with Jennifer as a graphic designer and Nathan in engineering. We believe education is extremely important and would love to be involved with helping a child learn the basics through interacting with toys and games and eventually helping with future schoolwork.
We have two indoor cats, a black, fluffy long-hair named Onyx (a thirteen year old female) and a tan striped short-hair named Topaz (an eight year old female), both of whom we adopted as young cats. They get along very well and often play with us or sit by the door or window together looking outside and watching the birds.
Jennifer is a very creative person who is always doing craft projects, drawing, or decorating the house, while Nathan is more technical and likes to build or fix things and do home renovation projects.
We are greatly looking forward to the gift of a child and providing a loving, nurturing home to grow and succeed. Some of the things we are looking forward to doing with him or her are going for walks at the park near us, bike riding, watching movies and cartoons, board games, coloring and drawing, playing with toys, and decorating their bedroom, for which we have already purchased furniture. We are also looking forward to continuing the tradition of 'family adventures' that consisted of day trips to the beach, visiting relatives and spending time with cousins, going to museums, and other family friendly activities, something we both did while growing up.
Nathan has an older sister who has a son and Jennifer has both a younger sister and a younger brother, who also has a son. Family is extremely important to us, and both sets of parents and siblings are all very excited about and supportive of our plan for adoption and would love to be a part of the child's life as well. The majority of our family lives in the area.
We would definitely send pictures as the child grows to show that he/she is loved and thriving. We would also let them know about the adoption as soon as they were old enough to understand, and we would always let them know that the decision for adoption was made out of love and that he or she is loved by you as well as by us. We are aware that placing a child for adoption is likely one of the most difficult decisions you will ever make, but please know that we would raise the child in a loving home with a loving family and are grateful for your consideration.
Nathan & Jennifer
Favorites
Actor
Arnold Schwarzenegger
Channing Tatum
Actress
Danica McKellar
Scarlett Johansson
Author
George Orwell
Nicholas Sparks
Book
Animal Farm
The Notebook
Candy Bar
Hershey Milk Chocolate Bar
Milky Way
Cartoon
Teenage Mutant Ninja Turtles
Rugrats
Childhood Memory
Playing video games with all my cousins
Learning to Ski
Childhood Toy
Ernie
My Baby doll
Children's Book
It Didn't Frighten Me/Goodnight Moon
How the Grinch Stole Christmas
Classic Movie
A Christmas Story
White Christmas
Day of Week
Saturday
Saturday
Dessert
Cookies
Creme Brulee
Disney Movie
Aladdin
Sleeping Beauty
Dream Car
Off-Road Truck
Porsche
Dream Job
Design
Character Designer for Disney Movies
Dream Vacation
Hiking/Relaxing
Travel Around the World
Family Activity
Dinners with Family
Going for a walk
Flower / Plant
Seagrass
Orchid
Food
Chinese Food
Chicken Broccoli Alfredo
Form of Exercise
Jogging, Weightlifting
Walking
Game
Trivia/Wii Golf
Trivia Pursuit
Hobby
Projects/Working on the house
Crocheting and Family History
Holiday
Christmas
Christmas
Holiday Song
The Twelve Days of Christmas
You're A Mean One, Mr. Grinch/ Carol of the Bells
Holiday Tradition
Going to my parent's house for a large family gathering
Decorating the House
Ice Cream
Vanilla
Anything with Peanut Butter
Junk Food
Soft Batch Cookies
Cheez-Its
Leisure Activity
Watch movies with my wife
Drawing/Sketching
Magazine
Popular Mechanics
People
Memory with a Child
Playing video games with nephew and cousins
Watching Saturday Morning cartoons and eating cereal out of the box
Memory with Spouse
Going for walks
Hiking a mile into the woods to Arethusa Waterfall
Movie
Terminator II
The Godfather
Movie Munchie
Popcorn
Raisinets
Movie Quote
Hasta la vista, baby
"You are gonna need a bigger boat"
Movie Type
Action
Romantic Comedy or Drama
Musical Group
Guns N' Roses
Bon Jovi
Nursery Rhyme
Eency Weency Spider
Twinke, Twinkle, Little Star
Olympic Event
Mountain Biking
Gymnastics
Personal Hero
Barack Obama
My Husband
Play
Romeo and Juliet
Romeo & Juliet
Poet
William Shakespeare
Edgar Allen Poe
Quality about my Spouse
Unwavereringly Supportive
His warm and caring nature
Quote
It is what it is
"Never let the fear of striking out keep you from playing the game"
Restaurant
99 Restaurant
Capriccio's
Sandwich
Grilled Chicken from Subway
Grilled Chicken with Lettuce, Tomato, Mayonnaise, Honey Mustard & Pickles
Scripture
Psalm 23
Psalm 23
Shopping Store
Best Buy
Kohls
Song
November Rain
I'll Be There For You-Bon Jovi
Sport to Play
Mountain Biking
Skiing
Sport to Watch
Baseball
Football
Sports Star
Eli Manning
Rob Gronkowski
Sports Team
Boston Red Sox
New England Patriots
Subject in School
Science, History
History
Thing to Cook
Rice A Roni
Pasta
Time of Day
Evening/Night
Evening
Tradition
Holidays with the family
Being with the family on holidays
TV Show
Hoarders
Finding your Roots
TV Show Character
Dr. House
Randy Fenoli
Type of Music
Rock
Rock n' Roll
Vacation Spot
White Mountains, NH
North Conway, New Hampshire
Video Game
The Legend of Zelda
Castle of Illusion-Mickey Mouse
Get in Touch
Provide more information, so American Adoptions can connect you with this family.
---