1-800-ADOPTION
Thank you for viewing our profile
If you would like to learn more about us, please call 1-800-ADOPTION (2367846), fill out the form at the bottom of our on-line profile page, or email us at bp_information@americanadoptions.com.
To revisit our on-line profile page and view our profile video at American Adoptions, simply use your mobile phone to scan the QR code on the right. We are looking forward to hearing from you!
Brad & Caitlin
We feel that it is most important as a hopeful adoptive parent to acknowledge where you are in your journey as a parent. As we can imagine how difficult this decision is for you. We admire the strength and compassion you have for your child in considering an adoption plan. Our dream in this journey is to love and grow our family through adoption.
About Us
Job
Mechanical Engineer
School-Based Counselor
Education
Bachelor's Degree in Mechanical Engineering
Master's Degree in Mental Health Counseling
Relationship
Legally Married
Our Family Traditions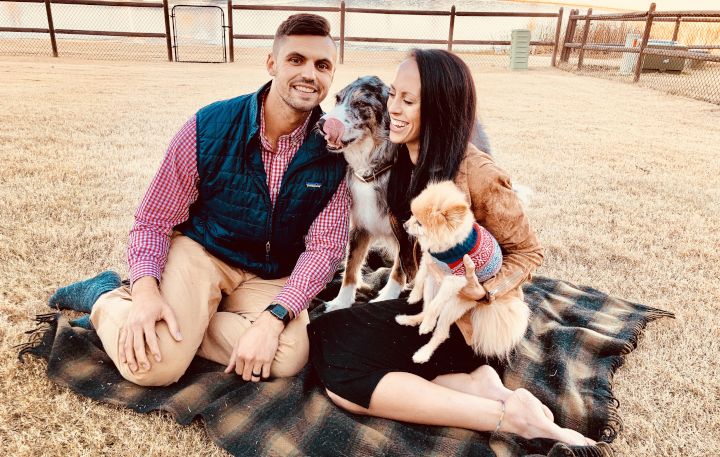 One of our most cherished traditions are those spent around the holidays with family. The whole family comes together for a large Christmas gathering filled with endless eating and playful games.  At the beginning of every holiday season, we make a trip out to our local Christmas tree farm to pick out the largest tree for our home. This was a tradition that began in Caitlin's family and has now been carried on within our home. During this time we also spend a lot of time traveling to see extended family. On Caitlin's side of the family, there is a large Christmas gathering with aunts, uncles, cousins, and grandparents where we come together for a Christmas meal that often ends with a game of Spoons (card game). Next, we head back home to spend time with Brad's extended family where we exchange delicious homemade dishes and play a fun white elephant gift exchange. We are fortunate enough to live close to our immediate families where we are able to experience birthdays, Easter, Fourth of July, and Halloween.
Both us of look forward to this time of year because it allows us to be surrounded by extended family both far and near. Another family tradition that occurs once a year is a family vacation. Our family blocks off a week of time to spend together at the lake or at a chosen destination allowing us to have uninterrupted quality time together.
Our Leisure Time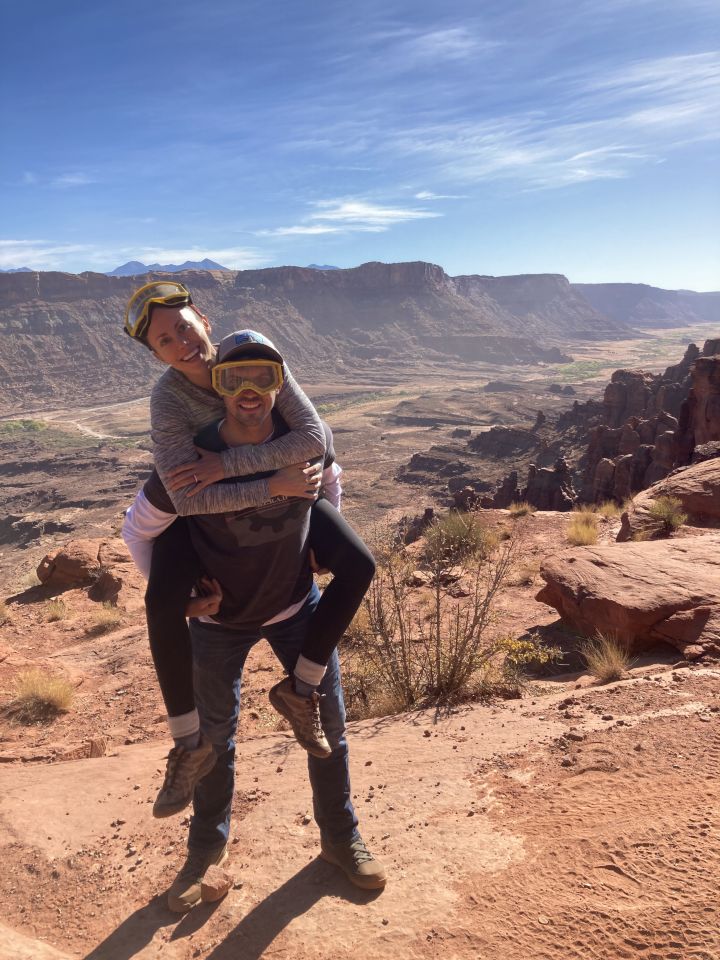 We spend our downtime traveling and experiencing new cultures. One of our favorite activities is to hike in new destinations. We recently hiked within the Grand Canyon and roamed the canyons in Moab, Utah. During the summer months we spend weekends at both of our families' lake houses. At the lake we spend time boating, tubing, and talking around the bonfire with our families.
Many of our friends have children and we are looking forward to adding another child to our family and friend group. At home we spend time hosting holiday dinners, completing fun projects around the house as well as spending time with family and friends. We look forward to the day that we can add a child to our adventures.
Qualities We Love, Admire and Respect in Each Other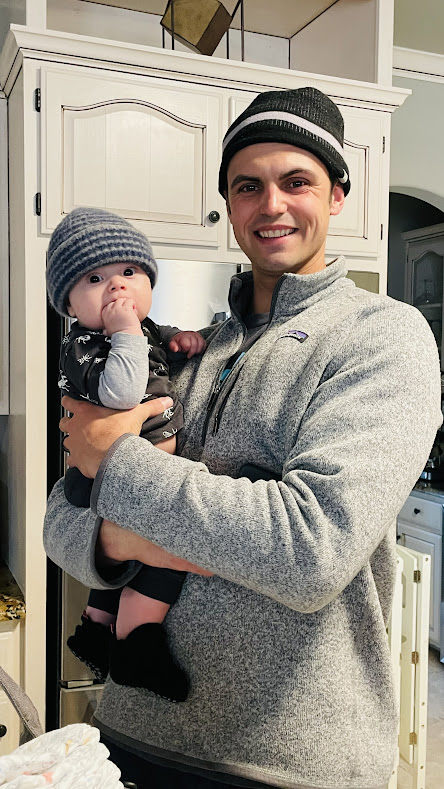 Caitlin About Brad: Brad is one of the most selfless people I know. He is constantly stopping to help others on a daily basis. I admire this quality in him and his ability to put himself second. He is extremely caring and compassionate, constantly uplifting those around him. Brad is the best partner, teammate, and husband and I am so thankful to be on this journey with him by my side. One day when we welcome a child into our hearts and lives I know Brad will be such a wonderful father.
Brad About Caitlin: Some of the qualities I love about Caitlin is her unconditional love, determination, and passion for everything she has close to her. I admire how caring Caitlin is for children. I love that she constantly engages with the kids we have in our lives, from our niece and nephew to the "twins", which she was a nanny for over 7 years and still sees on special occasions. I respect everything about my wife, I often refer to her as my rock, and would not be the man I am without her. I long for the day to see this amazing woman, Caitlin, become the mother she has always wanted to be. For she will provide the most unconditional love, admiration, and care to a child we are able to welcome into our life.
Photos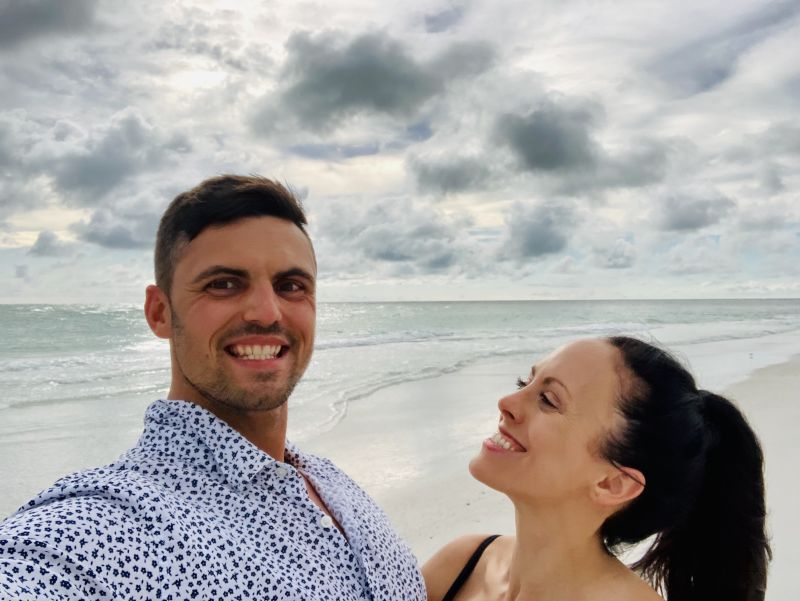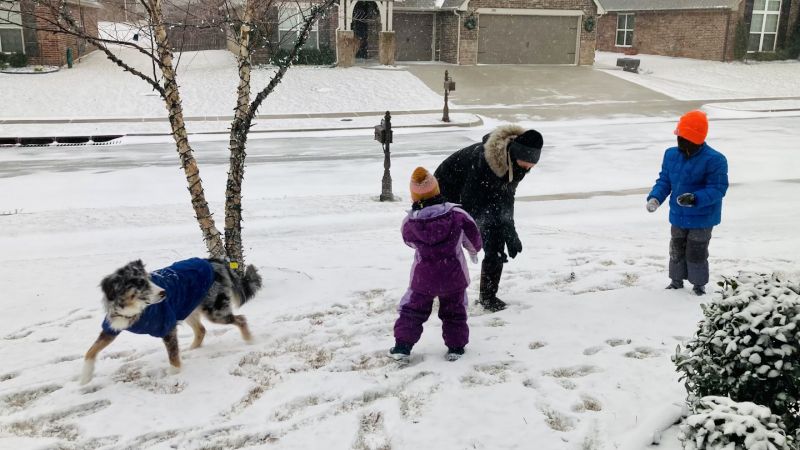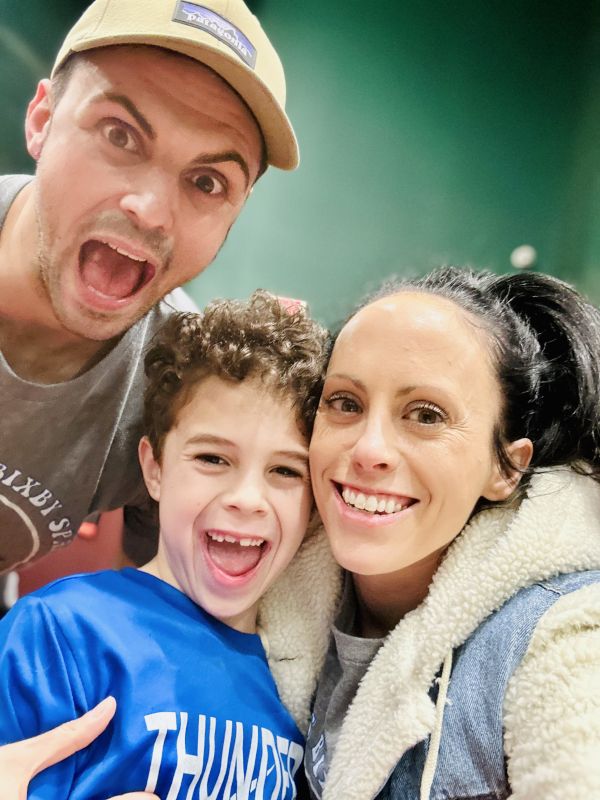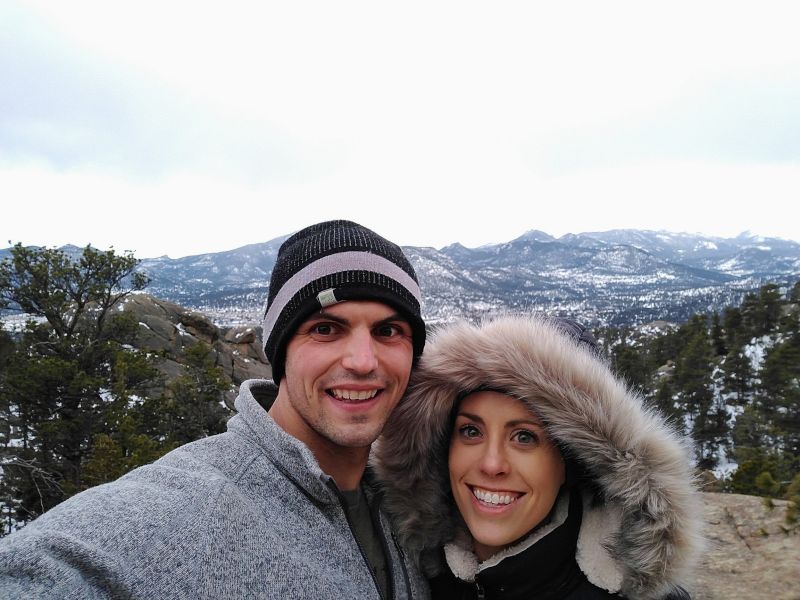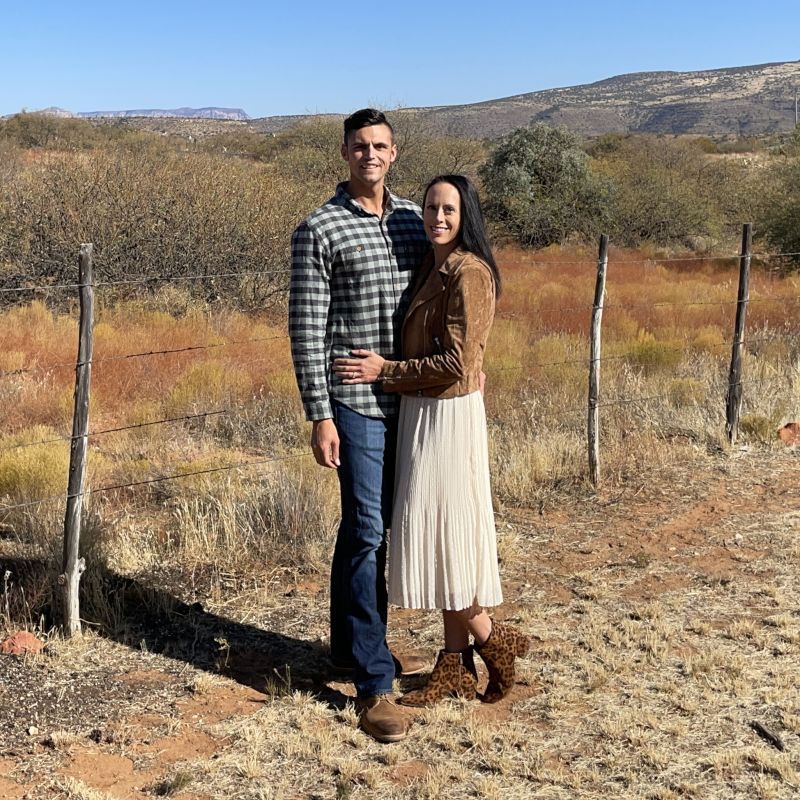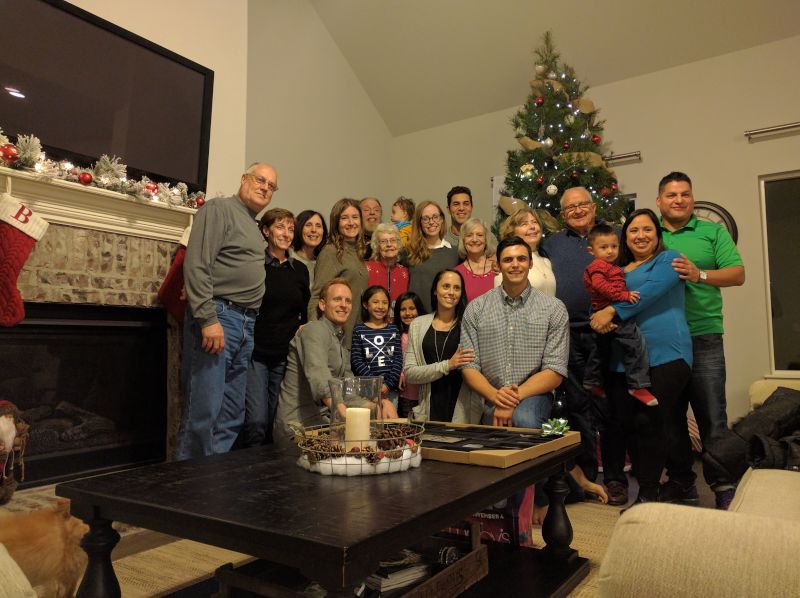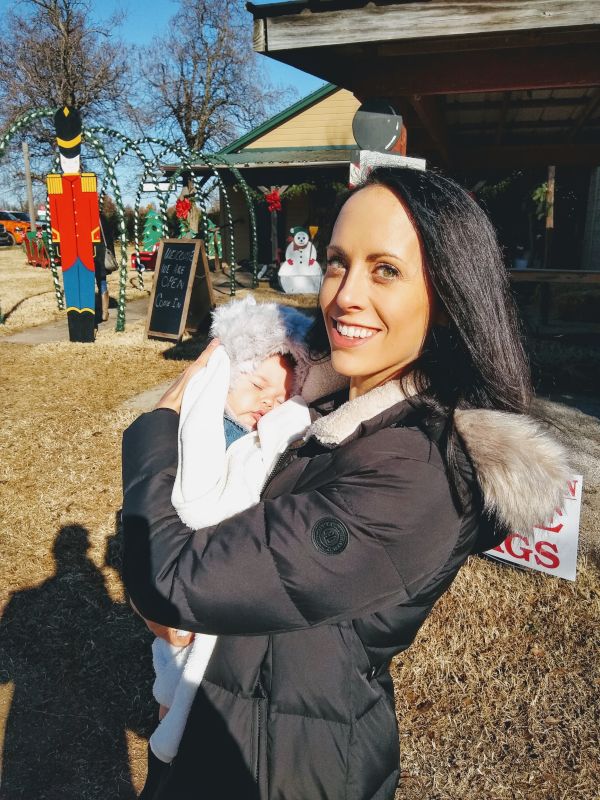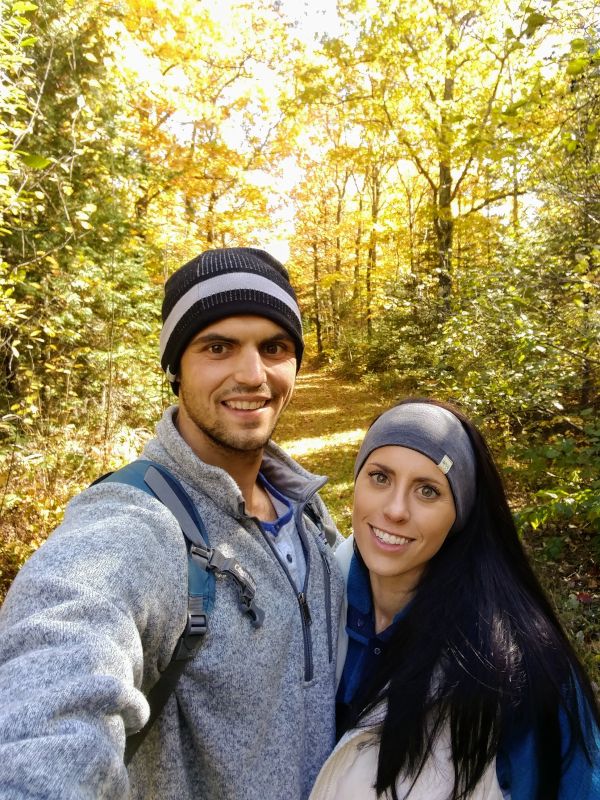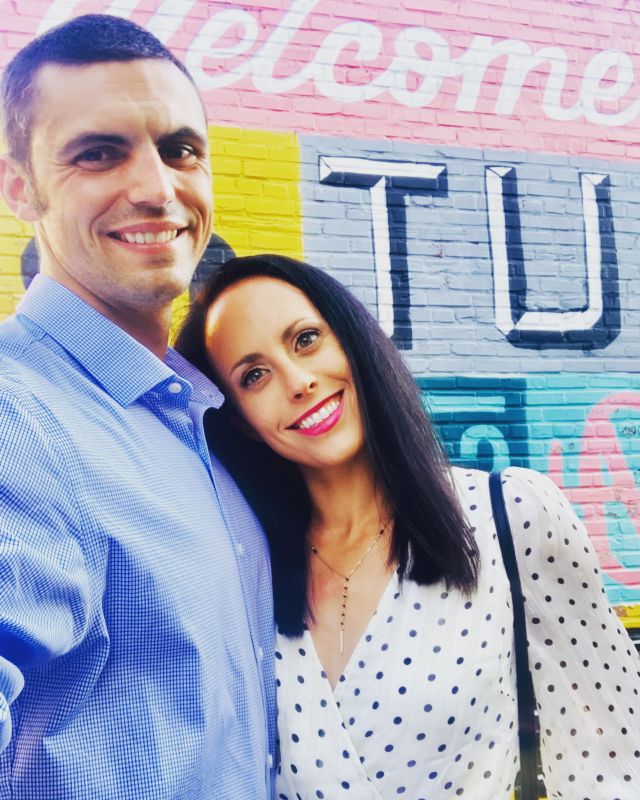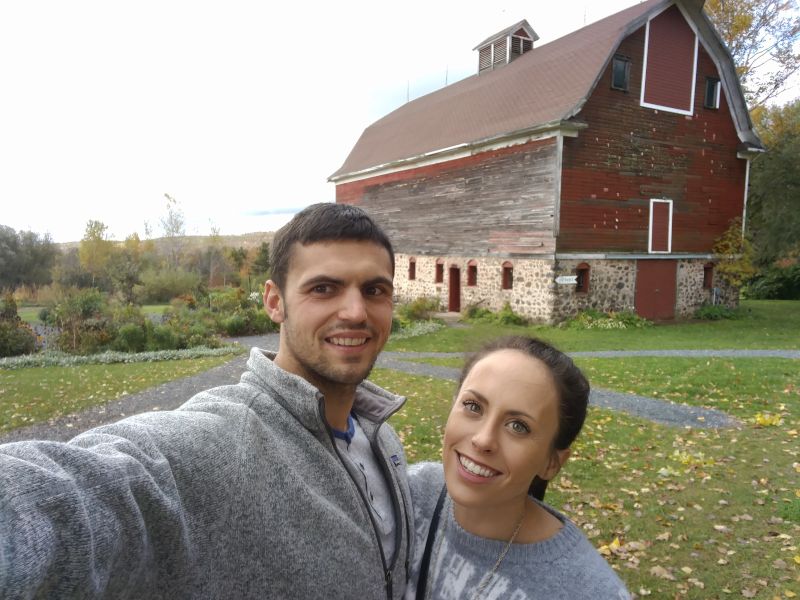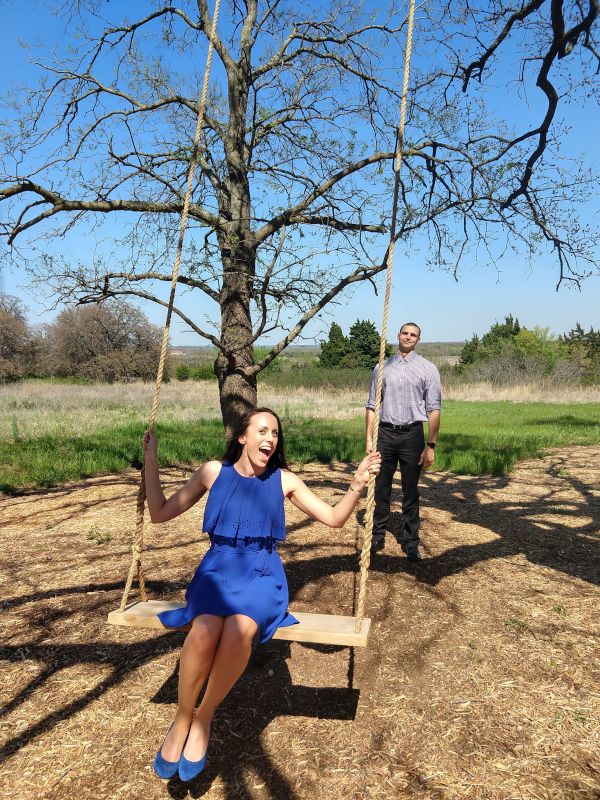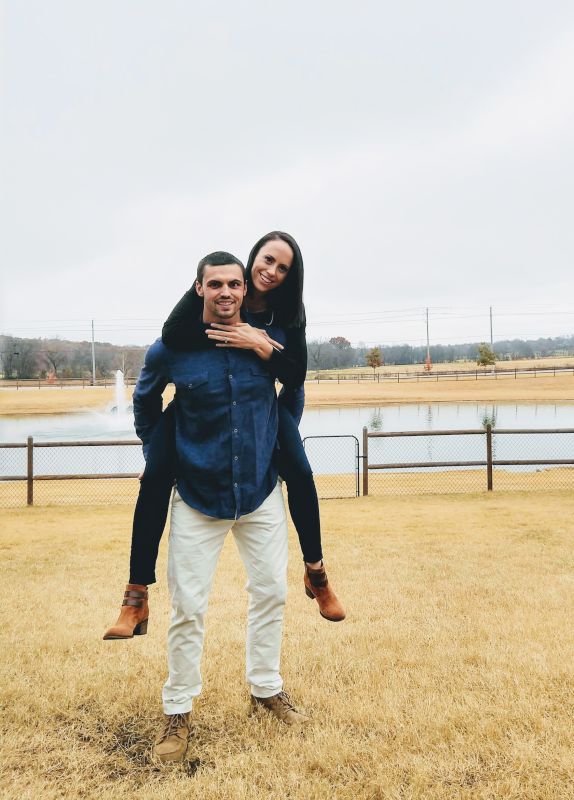 ×
1 / 12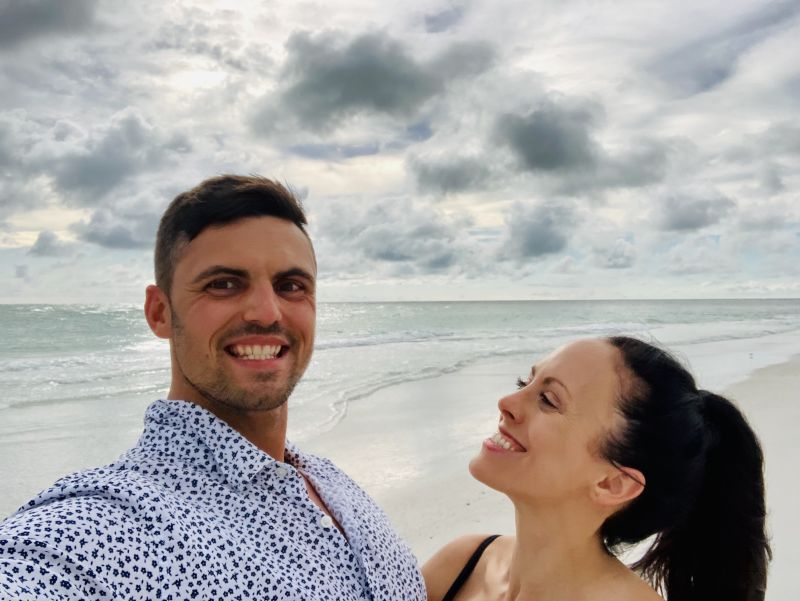 2 / 12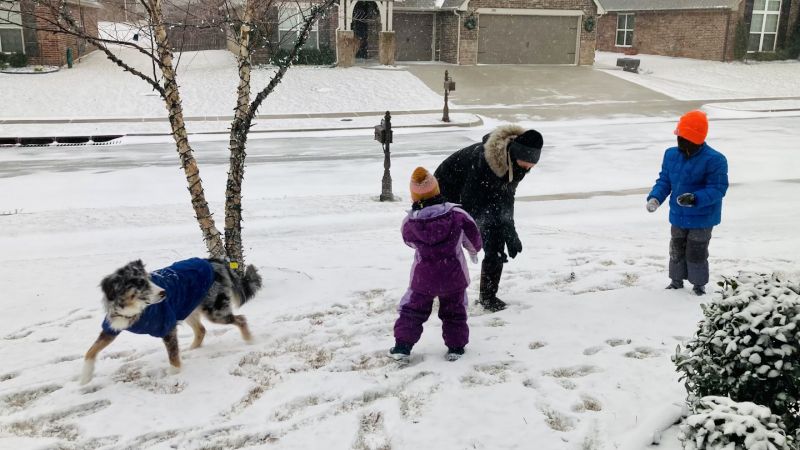 3 / 12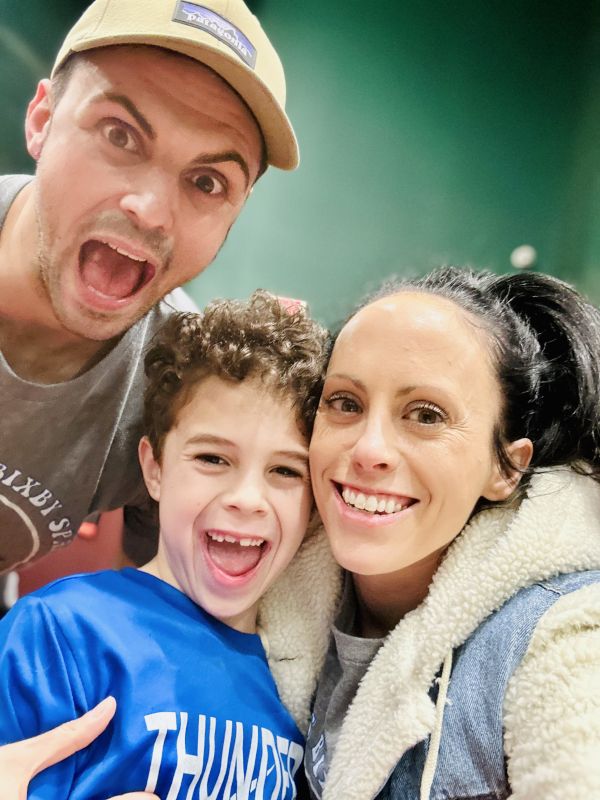 4 / 12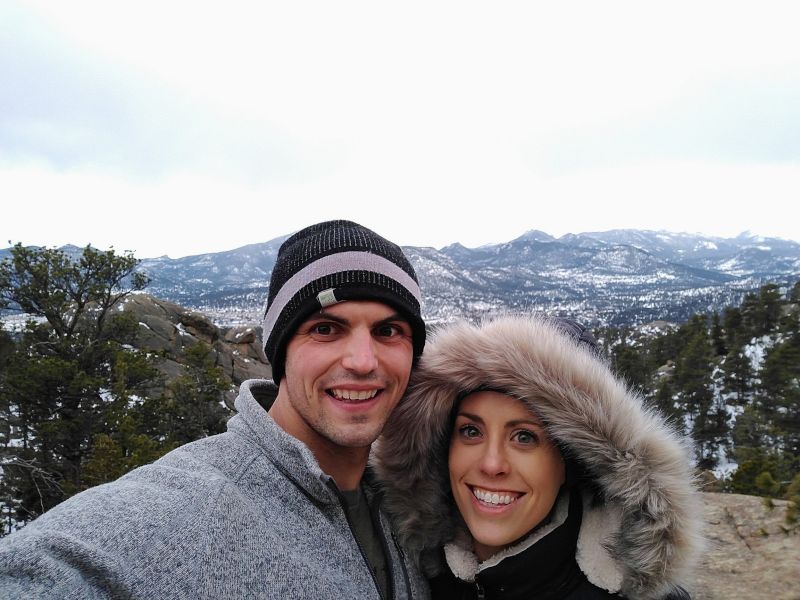 5 / 12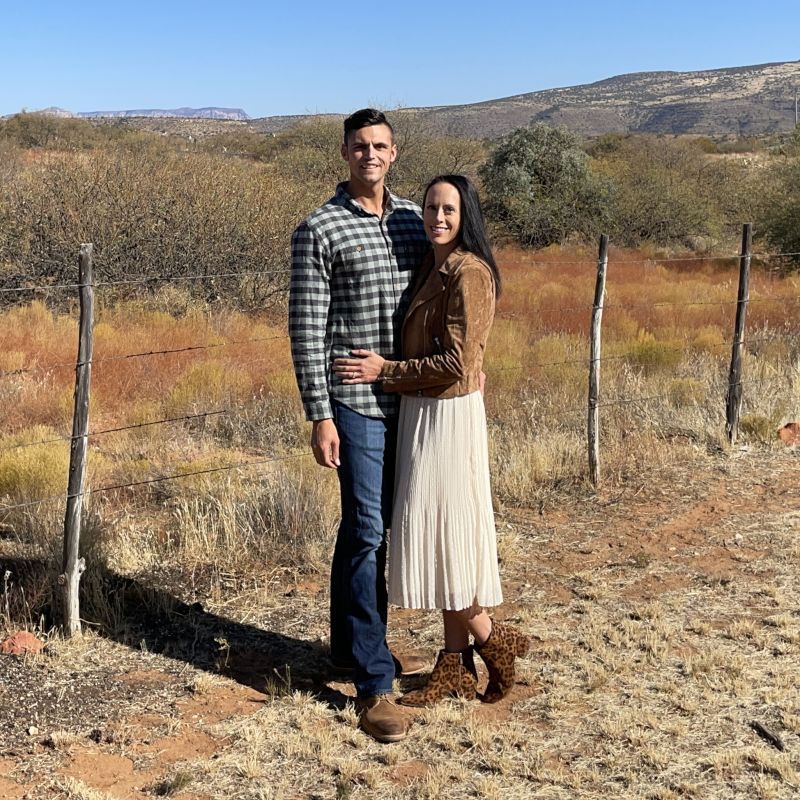 6 / 12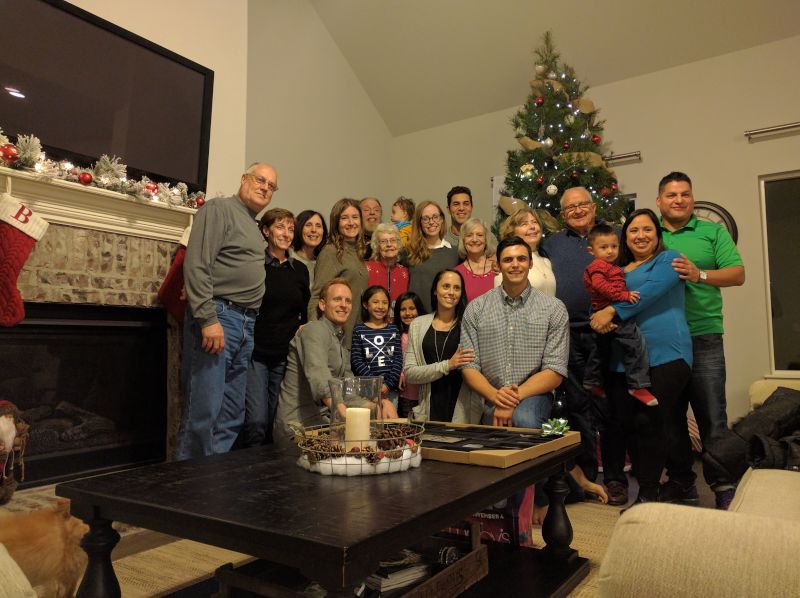 7 / 12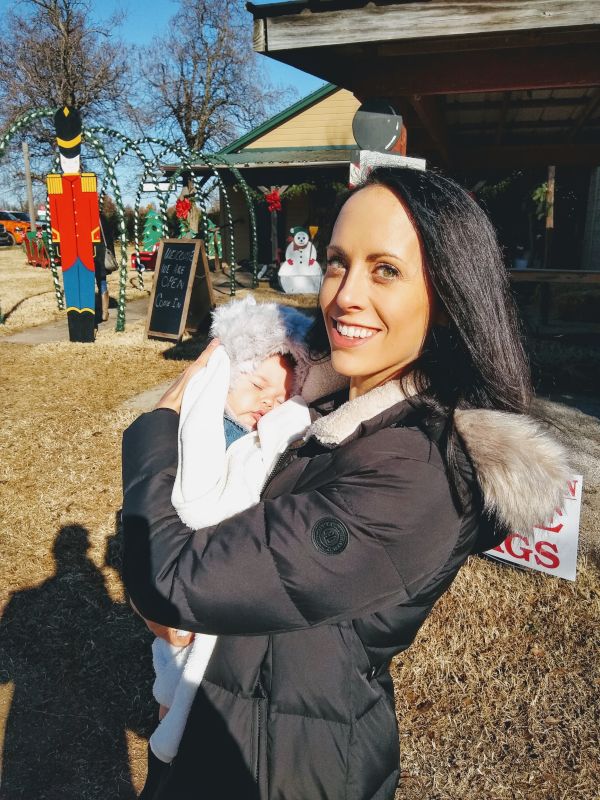 8 / 12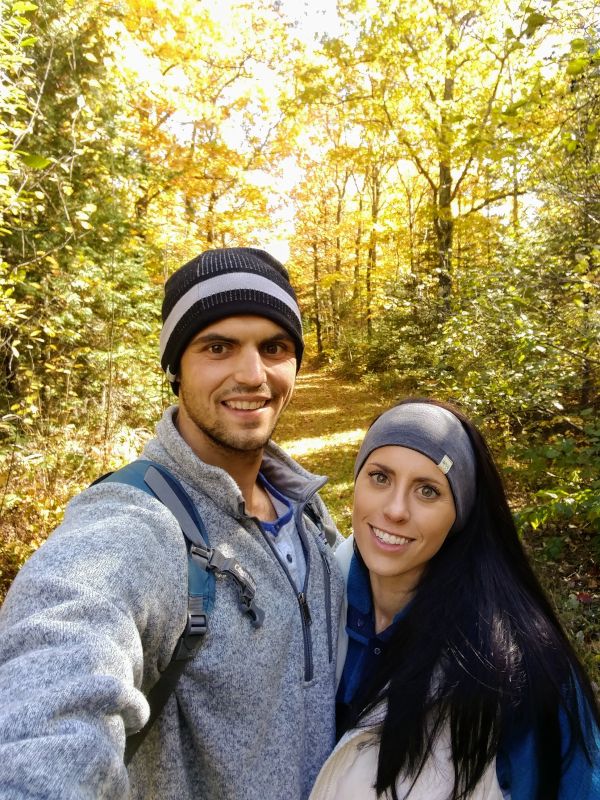 9 / 12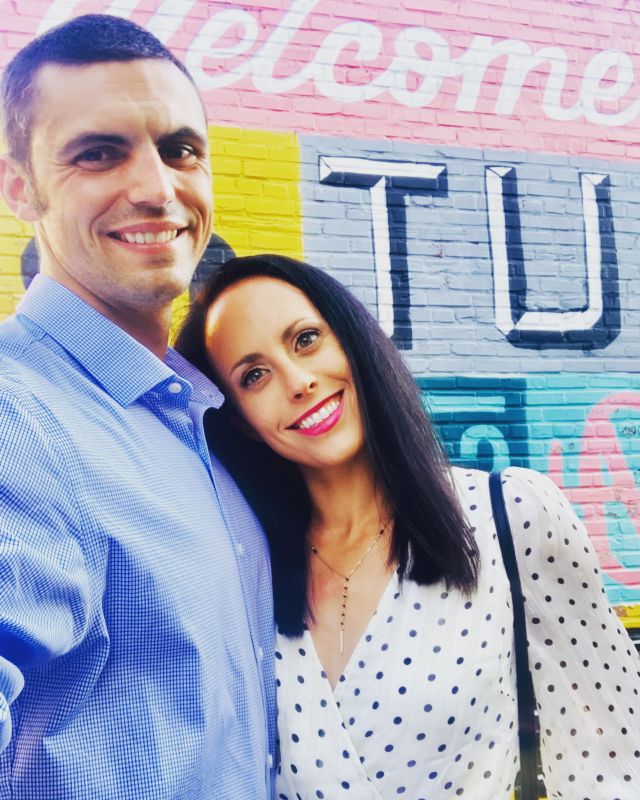 10 / 12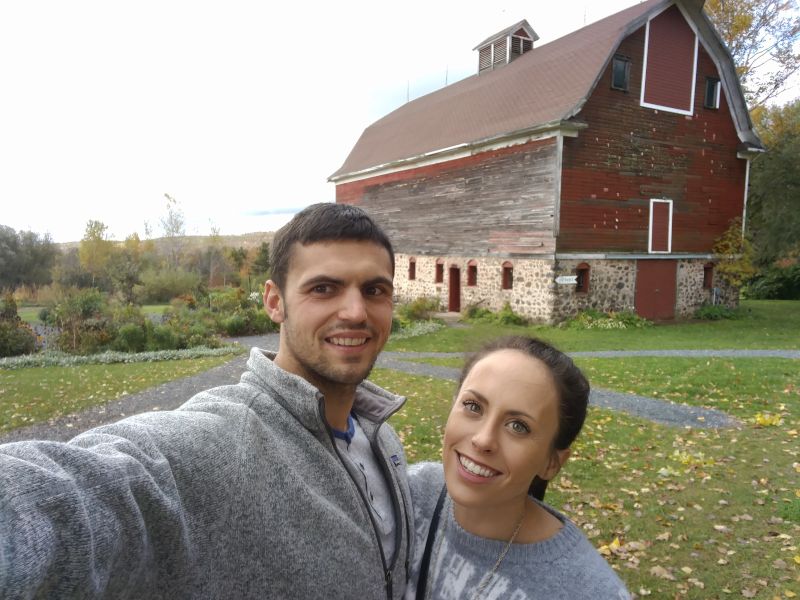 11 / 12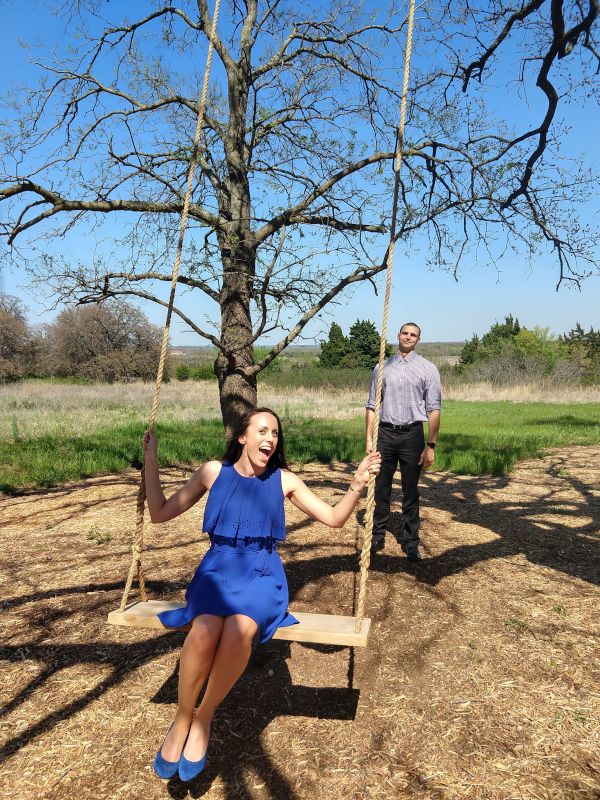 12 / 12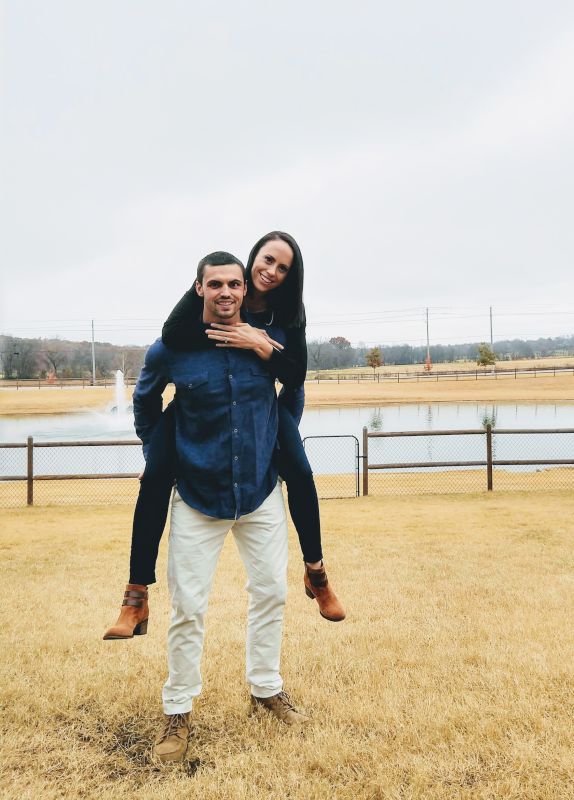 ❮
❯
Our House and Neighborhood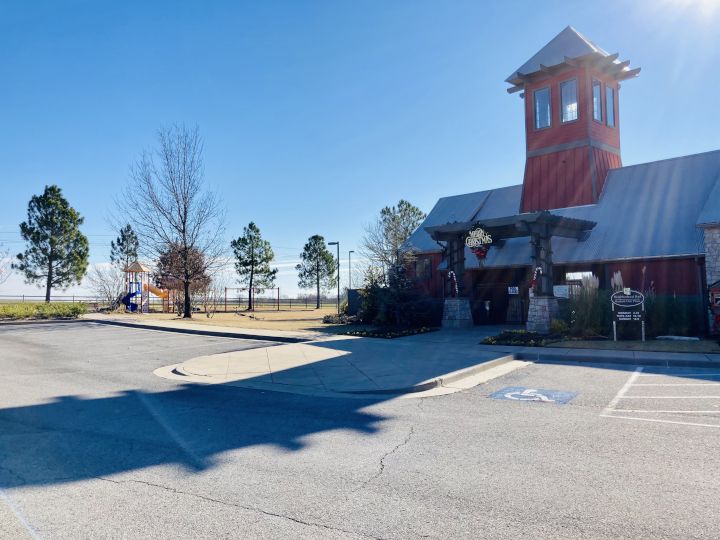 We live in a 4-bedroom home in the suburbs about 20 minutes outside a large city. Our neighborhood is full of young families that are constantly outside playing and spending time together as a community. There are two splash pads, two parks, and a pool all in walking distance from our home.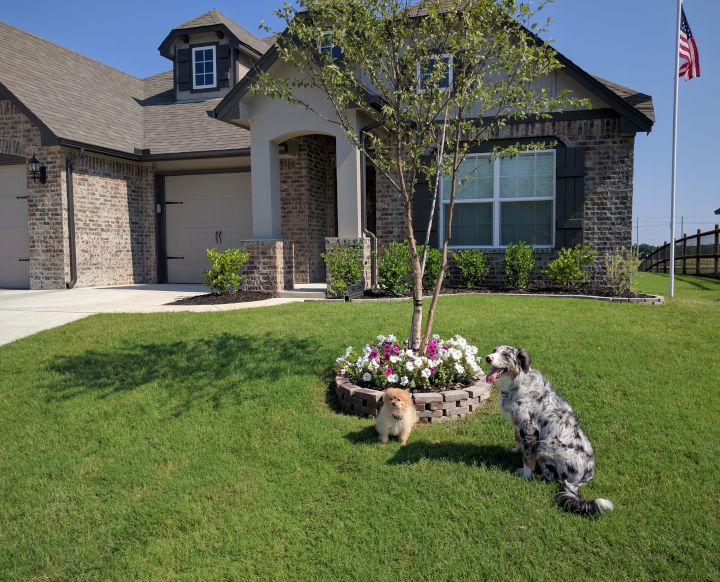 There are several recreational ponds within our neighborhood where you can always find families fishing or riding their bikes. We chose this neighborhood years ago in hopes of growing our family here.
The neighborhood is constantly having celebrations for the children with Holiday parades, mobile petting zoo, Easter Egg hunts, and a Holiday trolley. Regardless of the day or night, there are families outside playing and socializing. Right outside of our neighborhood is a brand new elementary school that is a part of a great local school system. We cannot wait to share our home and community with a child.
Our Extended Families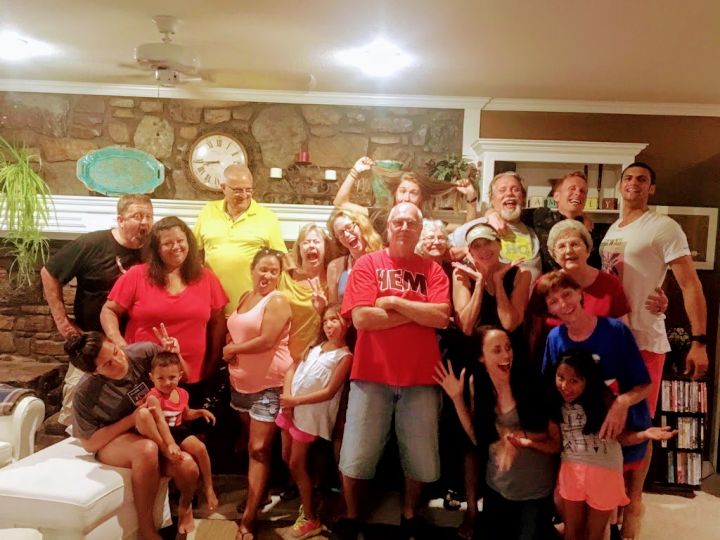 One of our core values is quality family time and we are fortunate to have both of our families live close by. Living within minutes of each other allows our extended families to share in meals on Holidays and special occasions. We often spend time with both families during the weekend playing outside with our niece and nephew or sitting around a fire making s'mores.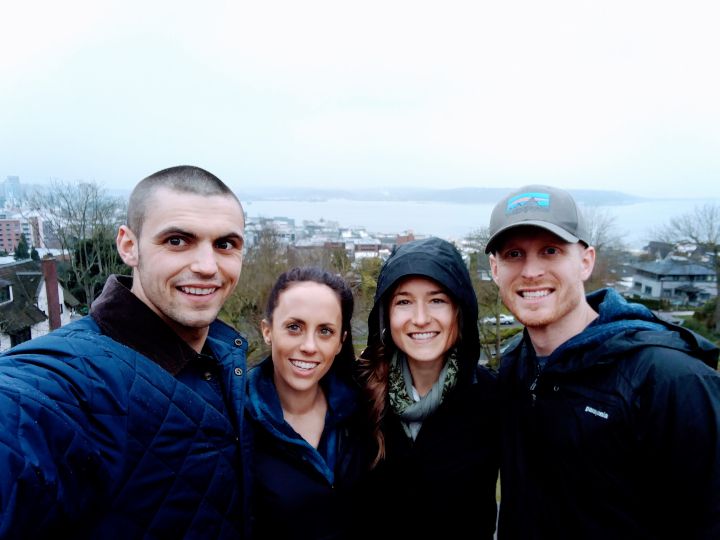 One of our favorite family traditions is that during the summer months we are playing at the lake. Both of our families have houses at the lake allowing us to indulge in months of water fun.
We are excited to bring a child into our home and experience the quality time we are able to spend together. Our family is so excited to be a part of our family growth through adoption and eager to learn how to best support us during this journey. We are fortunate to have a very supportive family system that is constantly helping one another.
From Us to You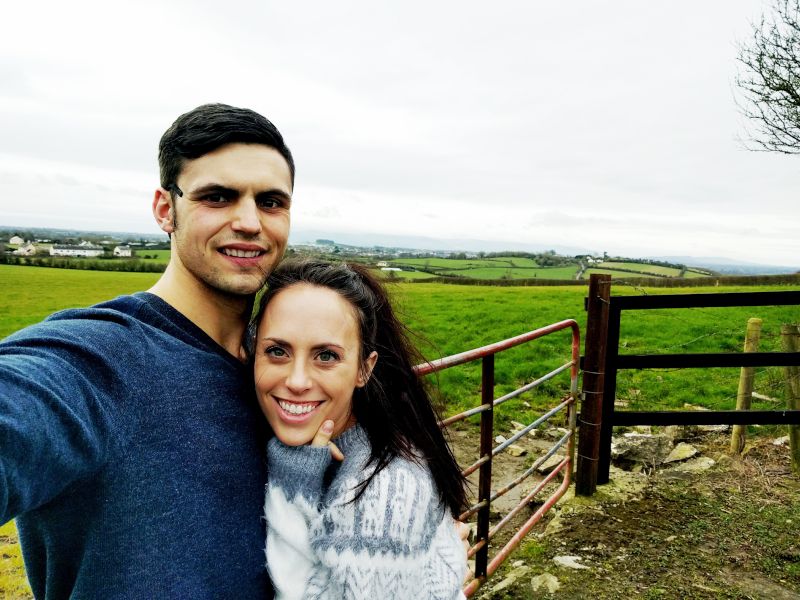 We feel that it is most important as a hopeful adoptive parent to acknowledge where you are in your journey as a parent. We do not know how it feels to be in your position but would love nothing more than to open our hearts and minds to this process to better understand and support you. As we can imagine how difficult this decision is for you. We admire the strength and compassion you have for your child in considering an adoption plan. Our dream in this journey is to love and grow our family through adoption.
We support an open adoption for all involved and plan to maintain contact through photographs, letters, visits and many more ways of connection. We hope that you will be open to being a part of our family. We fully support the role you choose to play in your child's life. You will always be a very important part of our life. We are excited to develop a relationship with you that will last a lifetime.
Our hope in growing a family is that the child knows their story and how much their birth parents love him or her. We plan to always have an open conversation in our home starting from day one about adoption. We believe that at each developmental stage the conversation may change but that it will always be a welcomed and positive conversation.
What led us to adoption began when we started dating. In our early 20's we began dreaming about one day having a family and this conversation always included adoption. We have always known adoption was going to be a part of our lives. We were foster parents to the most fun-loving child for three months. After the child was reunified we spent time reflecting on our next steps to build a family. Months later we began fertility treatments. During the fertility treatments, we experienced a pregnancy loss. Both of us took time to heal from our loss before deciding to continue this journey in growing a family. After months of healing, we both knew that it was time to pursue our dream of adopting.
We are excited to grow our family and look forward to creating new traditions that include a child's cultural heritage. Growing diversity in our home is a core value. We are eager to learn and implement a child's culture into our family. We believe education and seeking community plays an important role in developing our cultural diversity to provide an inclusive home for a child of a different culture from our own.
The promise we make to you is that you will always be presented in a positive manner within our family not just through our words but also our actions. We promise to provide a nurturing and loving environment for your child to grow and thrive in. We respect the choice that you make for your child and are grateful that you have taken the time to learn about us.
Sincerely,
Brad & Caitlin
Favorites
Actor
Matthew McConaughey
Denzel Washington
Actress
Melissa McCarthy
Julia Roberts
Book
Outliers
Where the Crawdads Sing
Candy Bar
Kit-Kat
Reese's cup
Childhood Memory
Going to the lake with family.
Yearly family vacation
Childhood Toy
Stuffed animal named Drake.
Stuffed animals
Children's Book
Pout Pout Fish
The Way I Feel
Classic Movie
Home Alone
You've Got Mail
Day of Week
Wednesday
Saturday
Dessert
Chocolate
Magic Bars
Dream Car
Toyota Tundra
4-Runner
Dream Job
Owning my own company.
Dream Vacation
Australia
Switzerland
Family Activity
Roasting s'mores
Water Sports
Flower / Plant
Dusty miller
Sunflower
Food
Cheese Burger
Mashed Potatoes
Form of Exercise
Strength training
Strength training
Hobby
Building golf carts
Hiking
Holiday
Christmas
Christmas
Holiday Tradition
Looking at Christmas lights as a family.
Looking at Christmas lights as a family.
Ice Cream
Chocolate
Chocolate chip cookie dough
Junk Food
Chocolate
Cookies
Leisure Activity
Disc Golf
Reading
Magazine
Popular Mechanics
Memory with a Child
Golf cart rides
Making slime with our nephew.
Memory with Spouse
Going on vacation
Driving the ring of Kerry in Ireland.
Movie
Second Hand Lions
Little Women
Movie Munchie
Junior Mints
Pizza
Musical Group
N'sync
The Lumineers
Nursery Rhyme
Twinkle Twinkle Little Star
Quality about my Spouse
Kindness
Caring
Restaurant
Cafe Ole
Cafe Ole
Tradition
Family vacation
Holiday meals with family
Get in Touch
Provide more information, so American Adoptions can connect you with this family.
---