1-800-ADOPTION
Thank you for viewing our profile
If you would like to learn more about us, please call 1-800-ADOPTION (2367846), fill out the form at the bottom of our on-line profile page, or email us at bp_information@americanadoptions.com.
To revisit our on-line profile page and view our profile video at American Adoptions, simply use your mobile phone to scan the QR code on the right. We are looking forward to hearing from you!
Justin & Nick
Welcome to our profile! We greatly appreciate your taking the time to learn a little bit about us. If you take away one thing from reading about us more, we hope it is this: We are so, so eager to be parents, and will shower any new member of our family with an enormous amount of love, joy, and support. We are excited about our journey to adoption, and hope it will include you!
About Us
Education
Law Degree
Law Degree
Relationship
Legally Married
Our Adventures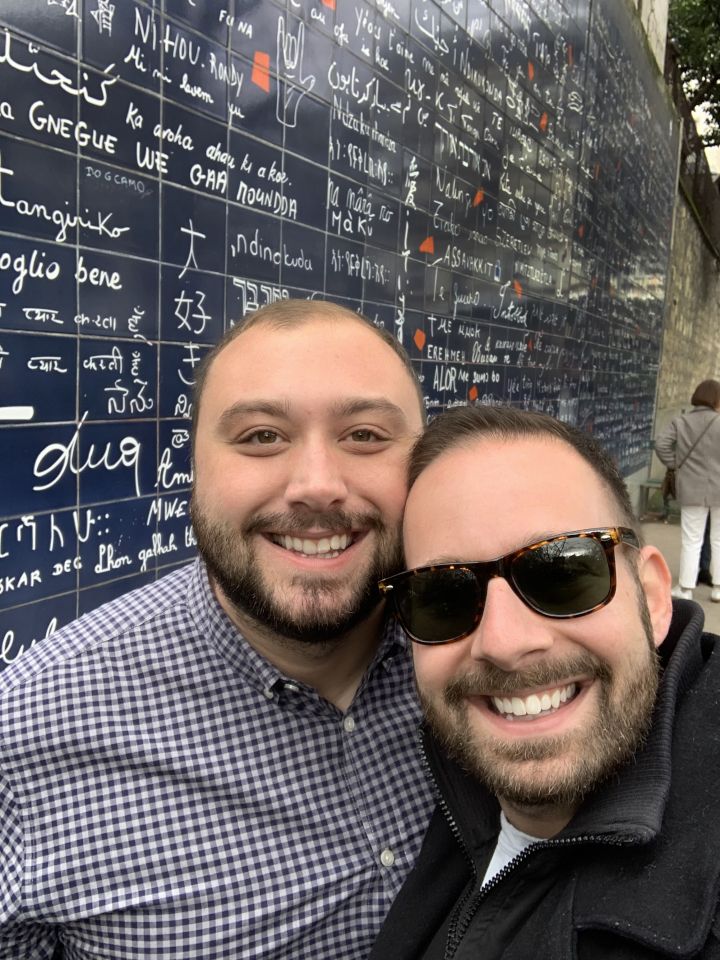 Our adventures largely center on our love of travel. We are fortunate to have been able to travel to many different places in the United States and the world, including other parts of North America, Europe, and Africa. Our travels have been extremely varied -- from Honolulu, Hawaii to Vienna, Austria -- with the myriad of destinations further deepening our understanding and appreciation of the wonderful diversity in our world.
A particularly major and exciting adventure was our transition to California from the East Coast. It was a long and effortful journey. We both needed to take and pass the California bar exam, find employment within California, and make many other arrangements to achieve what was a long-time goal within our relationship. After so much effort, it was marvelous to be able to take a twelve-day road trip across the United States, and with our dog, no less! This road trip -- which brought us through 14 states -- provided us with a unique perspective on the United States as a whole and introduced us to several interesting cities and states. It was also an adventure to share a car with each other and the dog for twelve straight days -- but one that made us stronger as a family.
Adoption in Our Family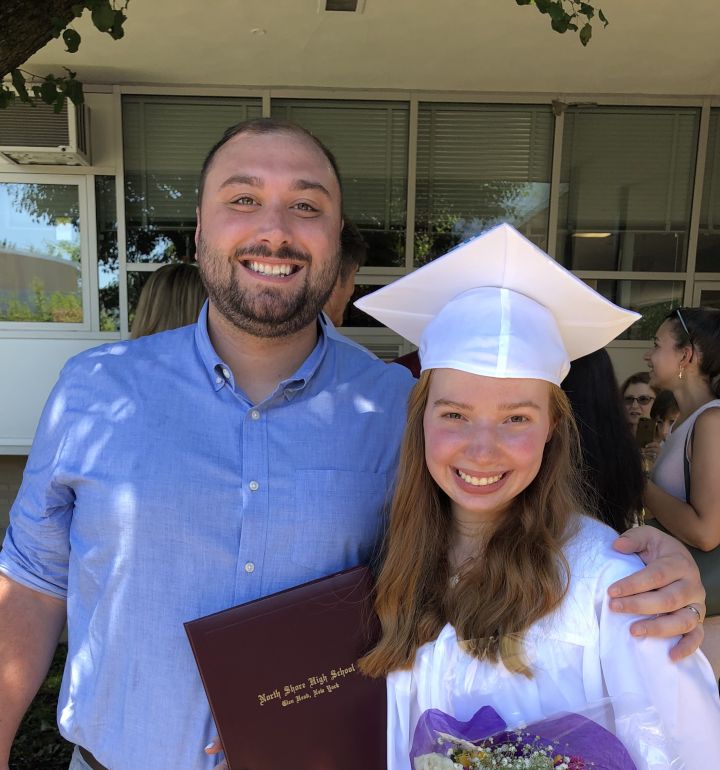 We are both fortunate to have personal experience with adoption. Two of Justin's closest and most important family members were adopted: his father and younger sister. As to Justin's younger sister, in particular, Justin was able to experience the joy the adoption process provided, including a trip to St. Petersburg, Russia to meet and bring home the new addition to his family. The love Justin developed as a child, and the love Nick developed as an adult after becoming part of Justin's family, demonstrate the ease at which we were and are both able to love an adopted family member.
We even have adopted members in our extended family, with one of Nick's aunts, several of Justin's cousins, and Justin's uncle having been adopted. The fact that adoption is pervasive throughout our broader family has taught us that it is a wonderful way to create a family!
Cultural Diversity
We live in a diverse city and state, meaning fostering cultural diversity and introducing our child to such experiences will not be challenging. In fact, over half of San Diego's population is from minority backgrounds, ensuring new experiences and diverse cultures are very accessible to us.
We are also extremely open to new experiences, cultures, cuisines, traditions, and backgrounds, commonly bringing Southeast Asian, Asian, Black, Hispanic, and other influences into our home. We love to travel and learn about other peoples and cultures, and are eager to share such experiences with our child.
We are also fortunate to have friends and family members that come from diverse backgrounds. These friends and family members can serve as resources for us and for our child, providing first-hand knowledge about what it means to be culturally diverse and how to overcome adversity. We ourselves have had to overcome adversity as gay men; we can impart this experience on our child and help him or her overcome any adversity he or she may face.
Finally, we both share diverse ancestries that we try to incorporate into our lives. Justin is of Irish, Persian, German, British, and Hungarian heritage; Nick is of Italian, Greek, Polish, Ukranian, and Lithuanian heritage. We look forward to celebrating our child's own diverse ancestry just as we celebrate ours within our family.
Photos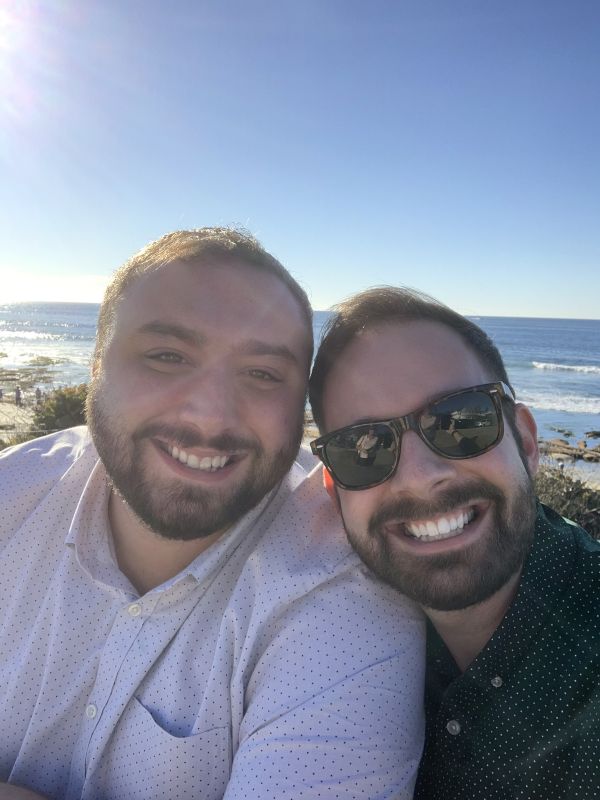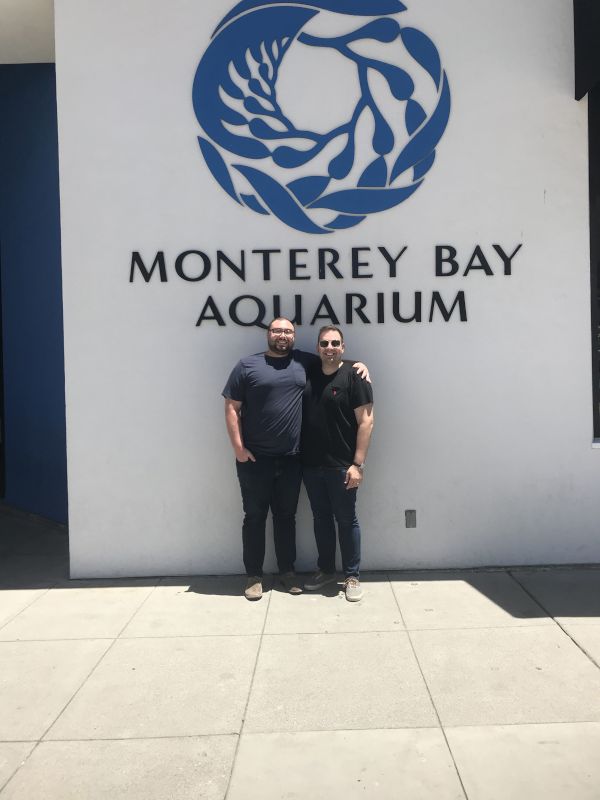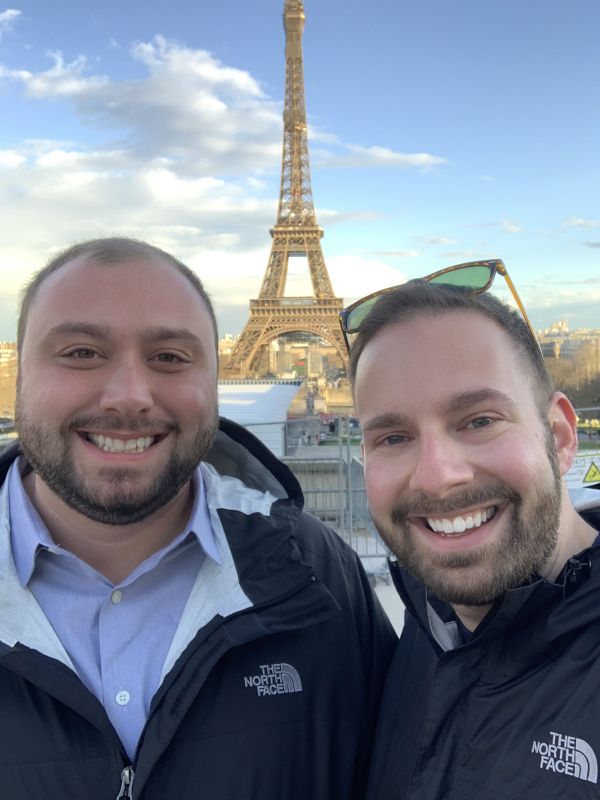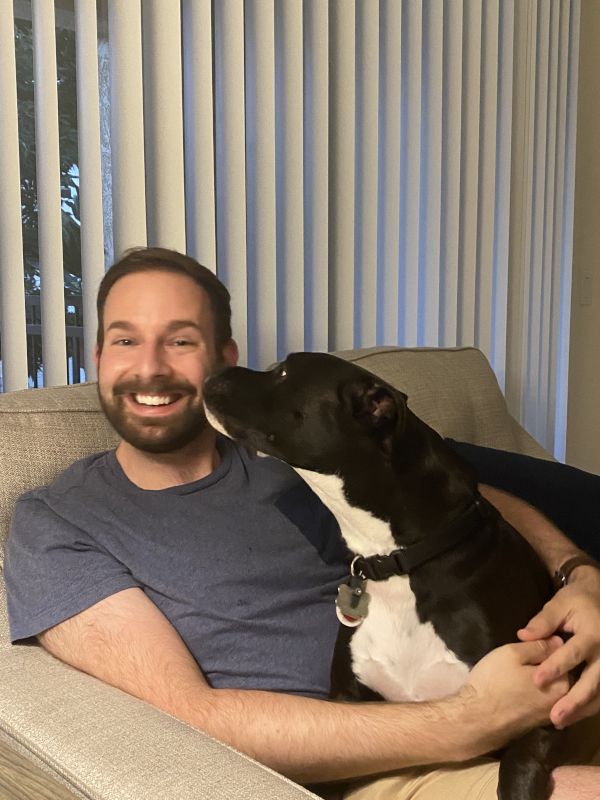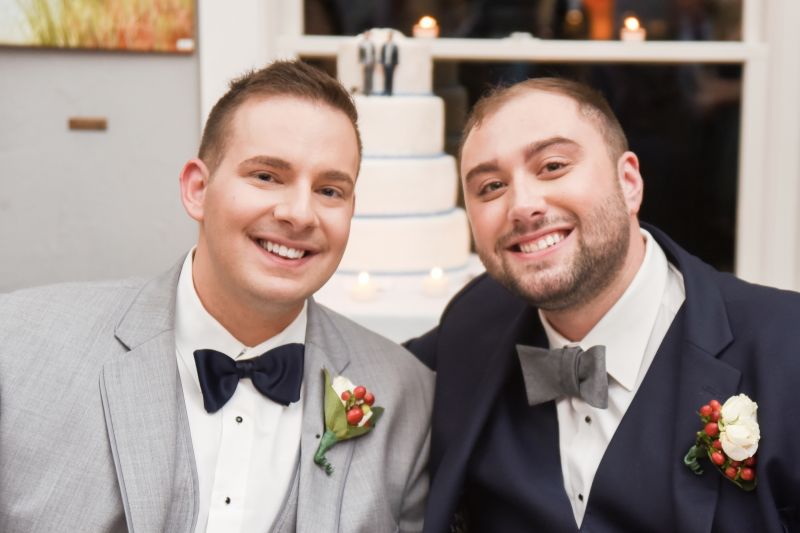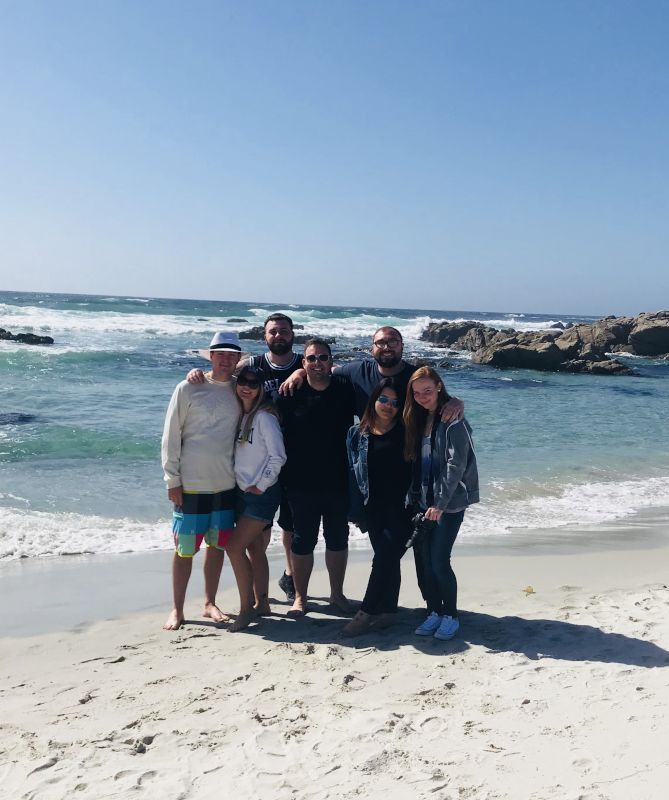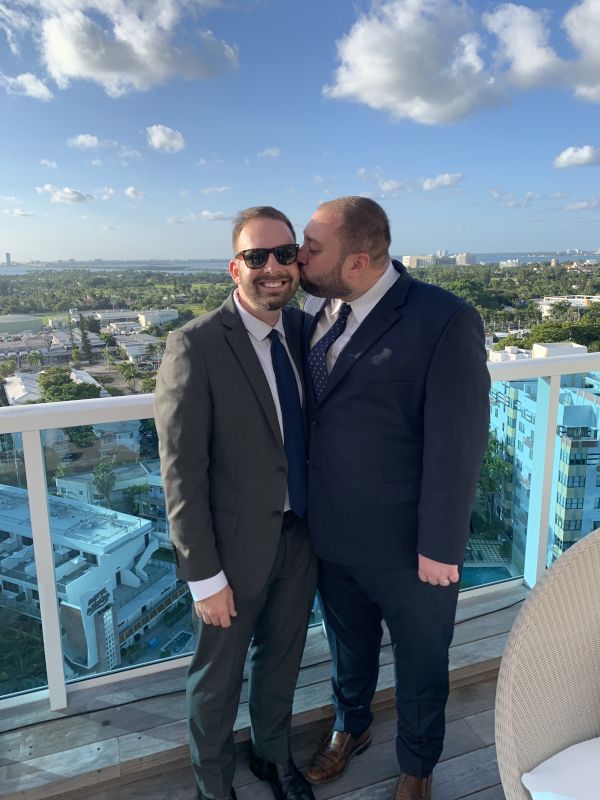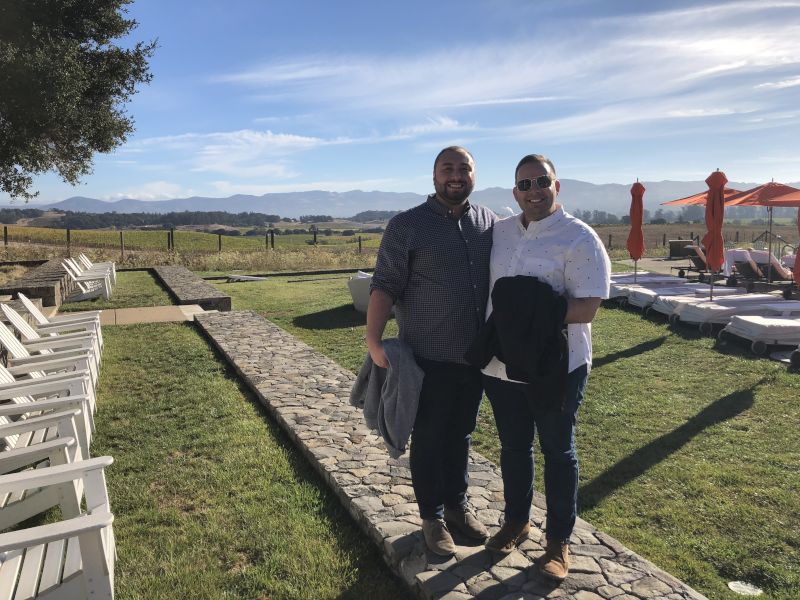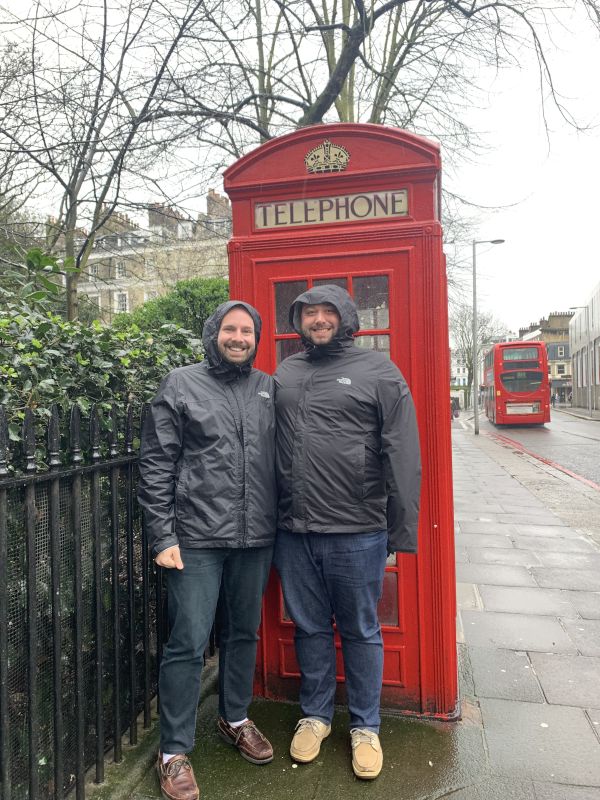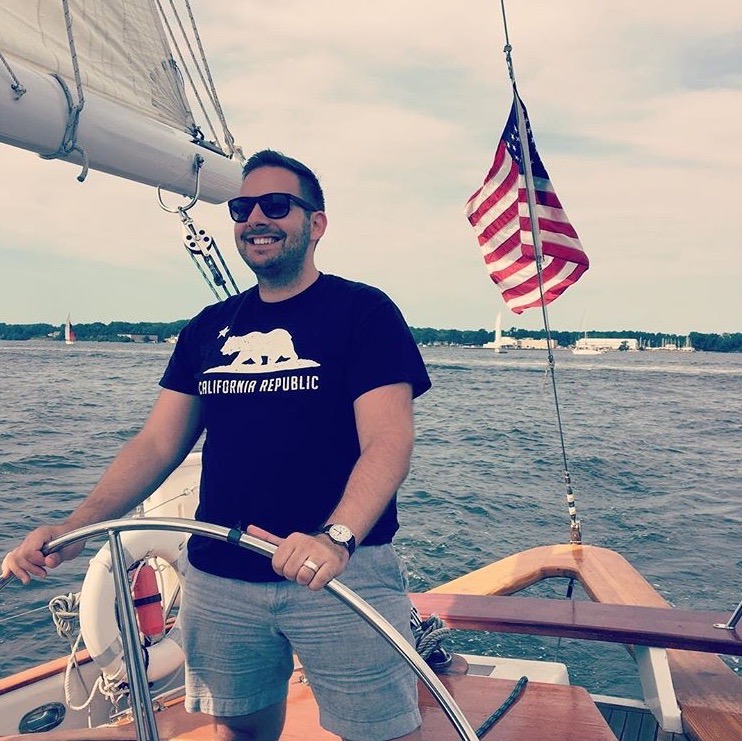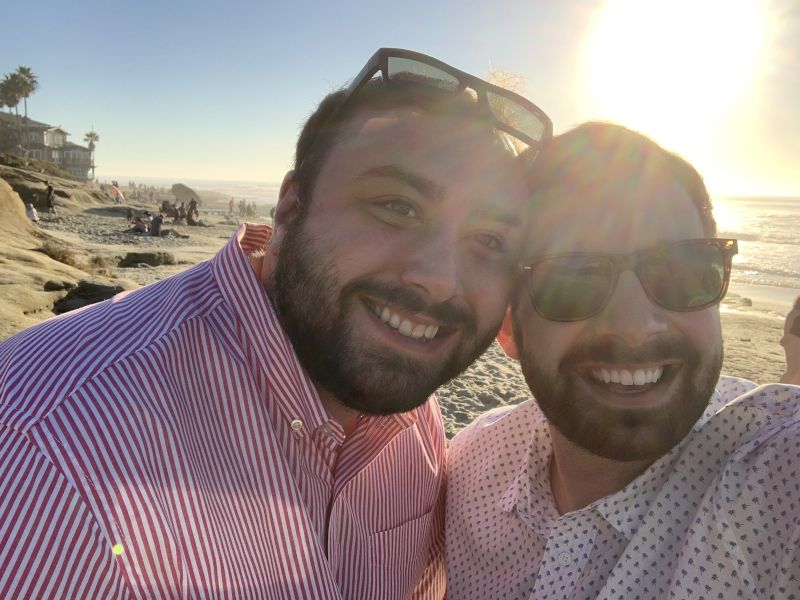 ×
1 / 12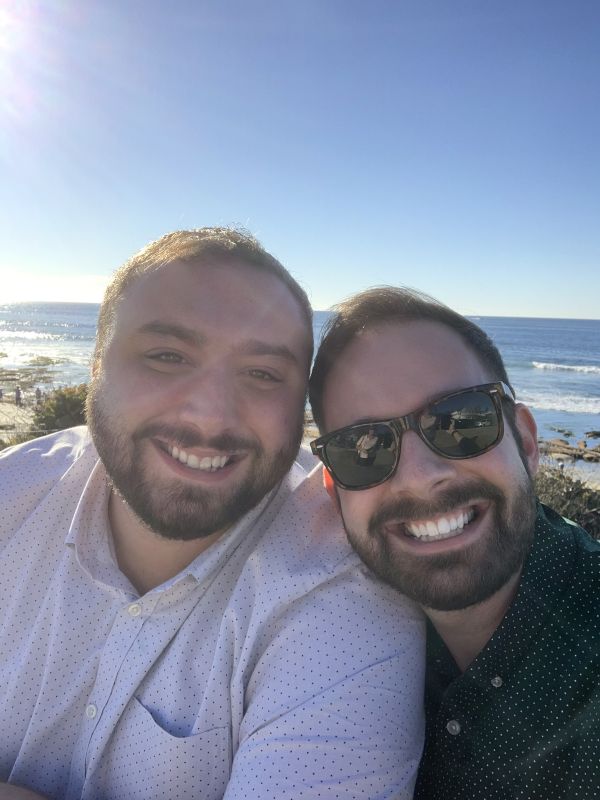 2 / 12
3 / 12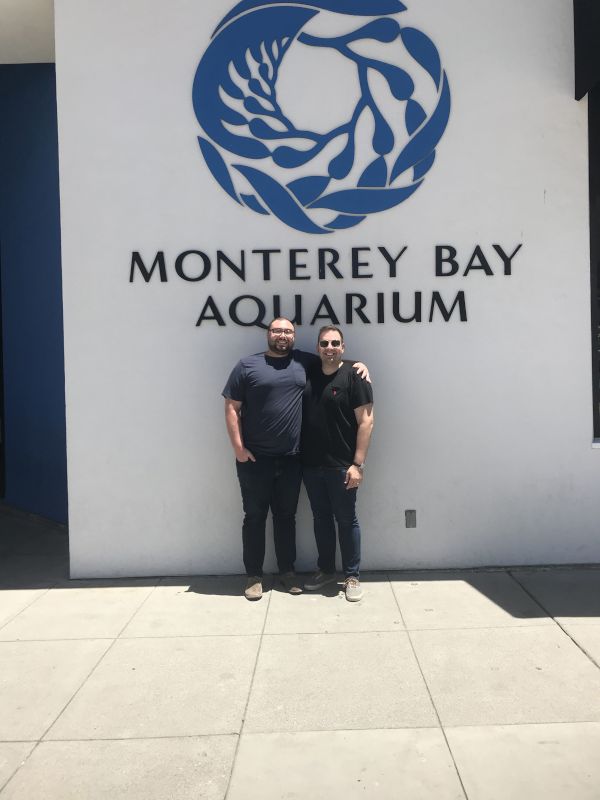 4 / 12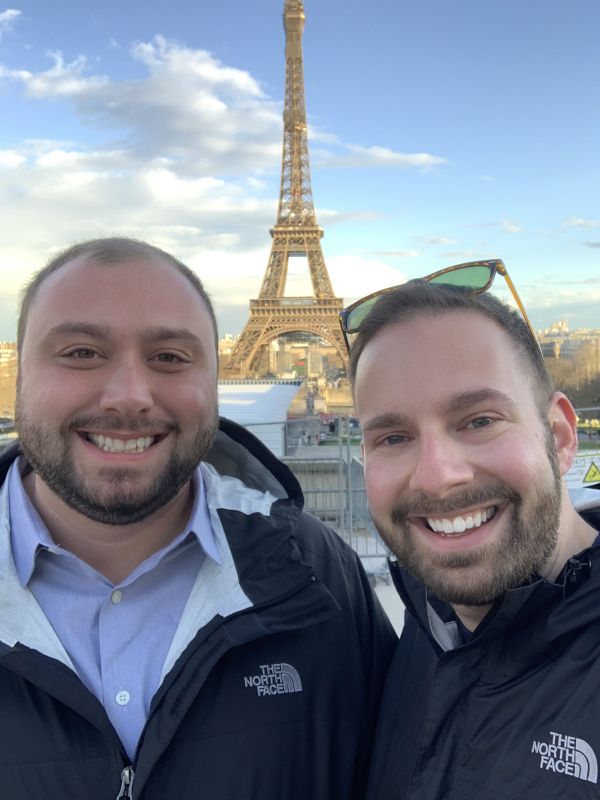 5 / 12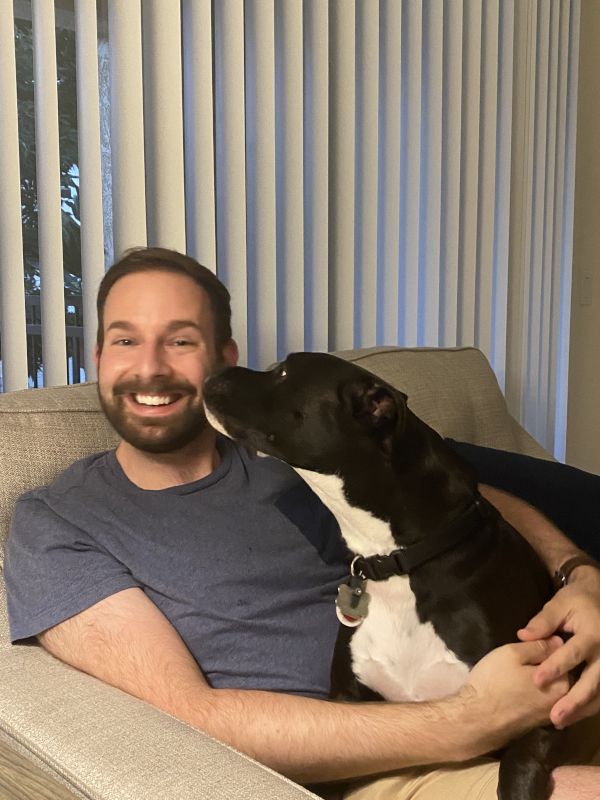 6 / 12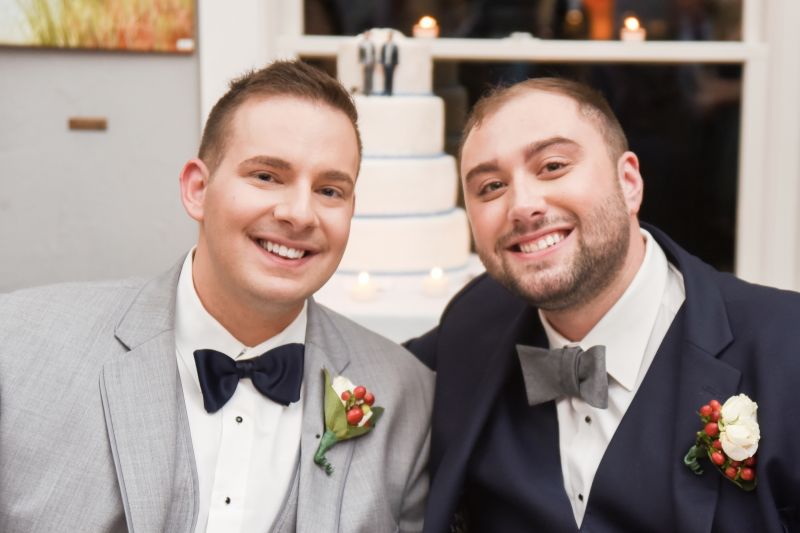 7 / 12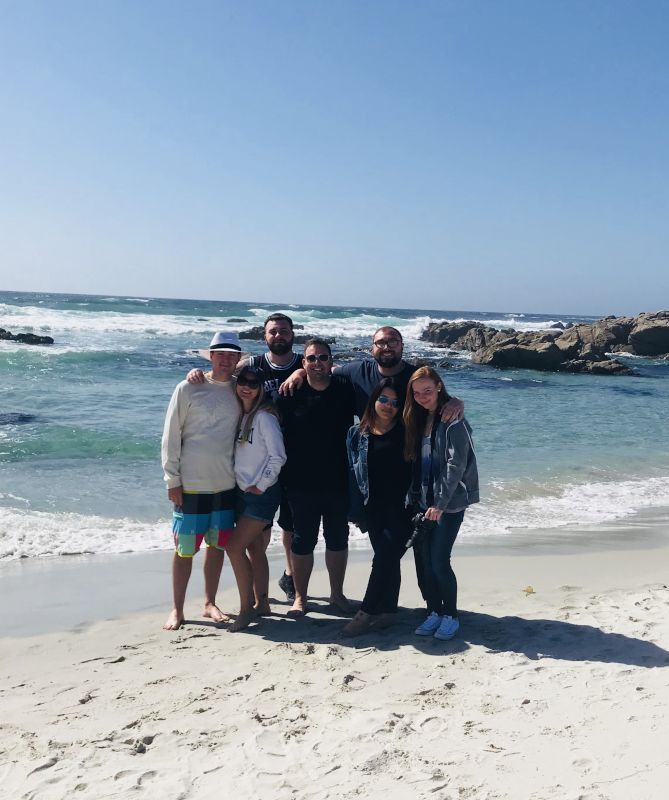 8 / 12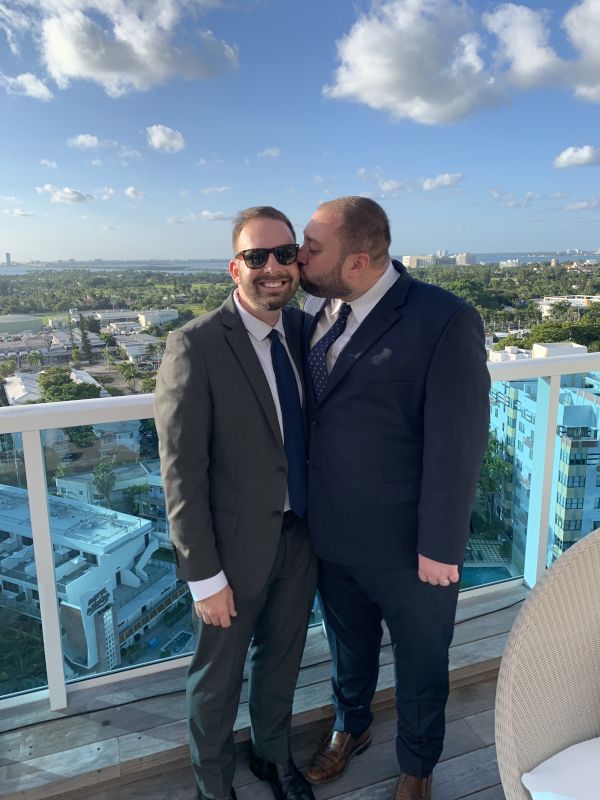 9 / 12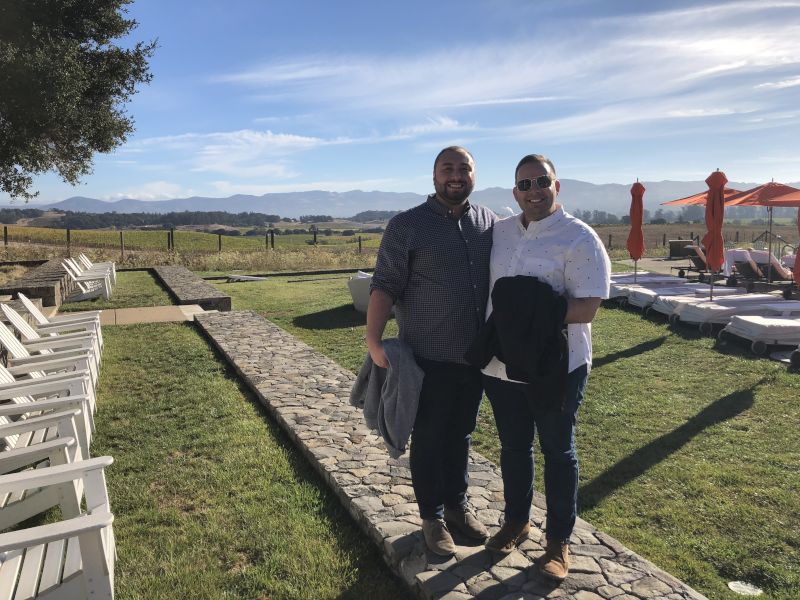 10 / 12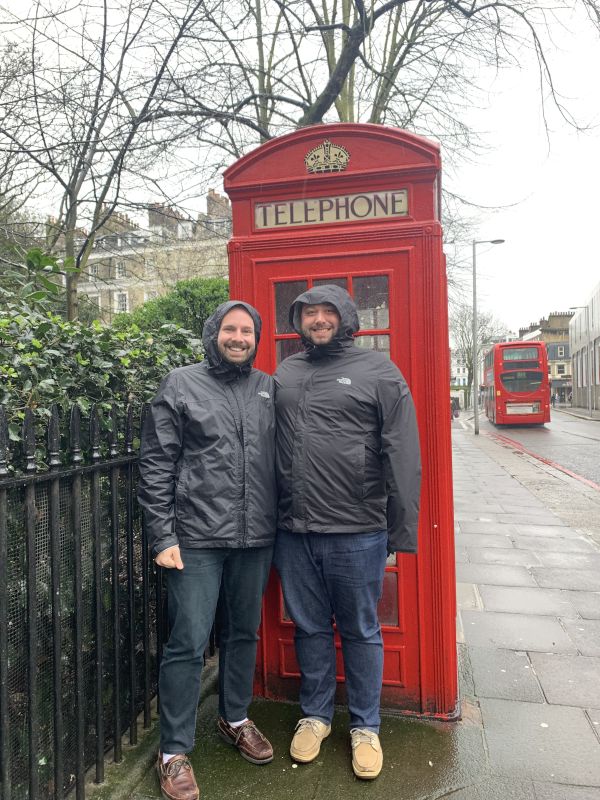 11 / 12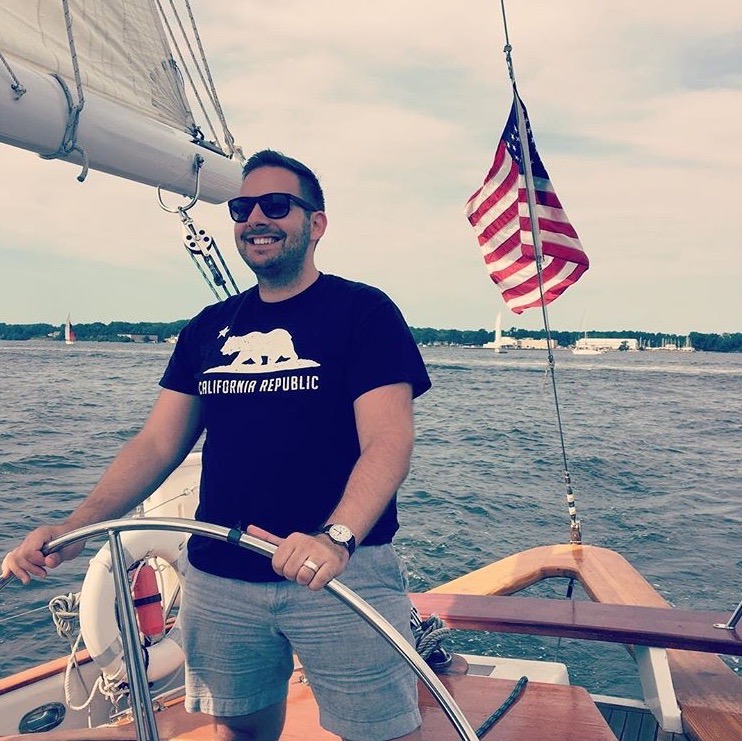 12 / 12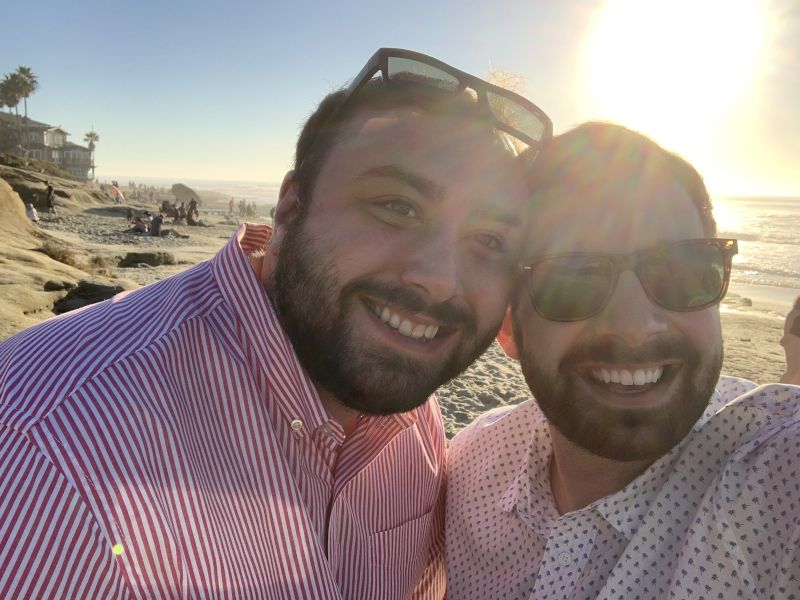 ❮
❯
Our House and Neighborhood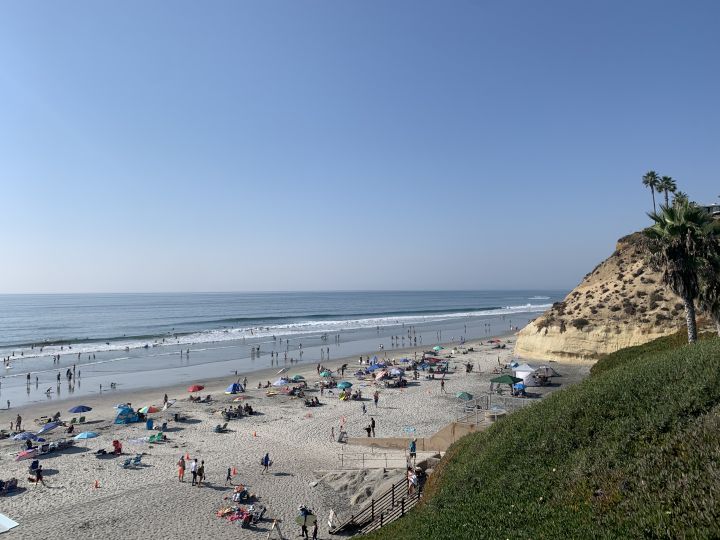 We recently moved from San Francisco to San Diego, and now enjoy a two-bedroom, two-bathroom apartment with a spacious patio in the California sun. We are blessed to live approximately one mile from the beach. Our community within San Diego has a suburban feel despite being part of a major city. We are fortunate to live in a very diverse area with neighbors of different backgrounds and cuisines of different cultures and ethnicities.
San Diego is a young, vibrant city; there are many young families with children and ample activities for children. These include the beach (there are 24 beaches in our neighborhood alone!), SeaWorld, Balboa Park, the Birch Aquarium, and the world-famous San Diego Zoo. Disneyland is less than an hour and a half away, as are other destinations within Los Angeles, Palm Springs, and Mexico. San Diego also has many cultural festivals and celebrations throughout the year -- and is rated as having one of the top ten best climates in the United States.
Our complex boasts its own pool and park; a short walk away is a beautiful playground and a nature preserve. We are also walking distance to many shops and restaurants, which help to foster a strong sense of community.
Although we love our apartment and our complex, we look forward to buying our own home in the near future.
Our Extended Families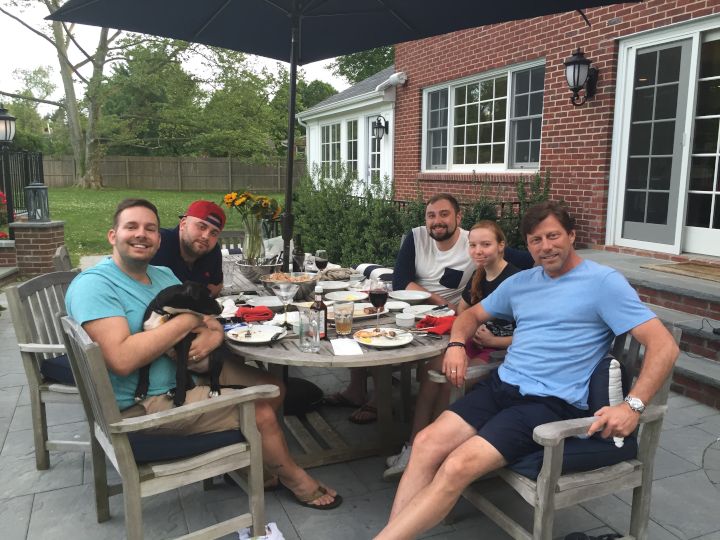 Justin has two siblings; Nick was raised as an only child. We are both blessed to come from large, extended families (Justin has over twenty first cousins!) and share a loving relationship with them. Our families influenced many of the traditions we celebrate as a couple, such as Italian Christmas Eve, which Nick has celebrated since childhood.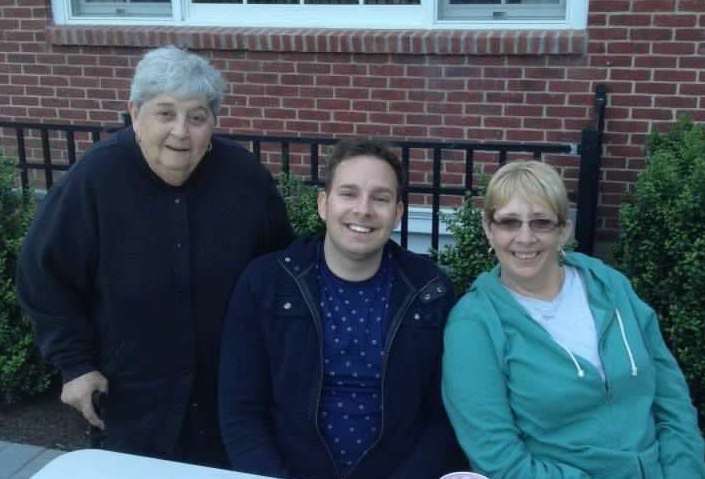 Although our families reside in New York (Justin) and the Boston area (Nick), respectively, we are fortunate to be able to travel to see them often. When we get together, we enjoy visiting with one another, watching movies, playing games, swimming in the pool, and cooking together. It is particularly special when family members visit us in California; having frequent visitors makes the distance seem smaller, as does video chatting regularly.
When we announced our decision to adopt, our family members were overjoyed. Many have already picked out the pet names they wish to be called. The adoption is especially exciting for everyone because our child will be the first in the next generation, as both of us were.
Beyond family, we have a wonderful group of friends. We enjoy hosting them in California, getting together in New York City, and having barbecues. All of our friends are similarly excited for the new member of our family.
No story about our family would be complete without mention of our dog, Henry. He is such an important part of our family, and cannot wait to welcome a new addition -- and have someone little to play with!
From Us to You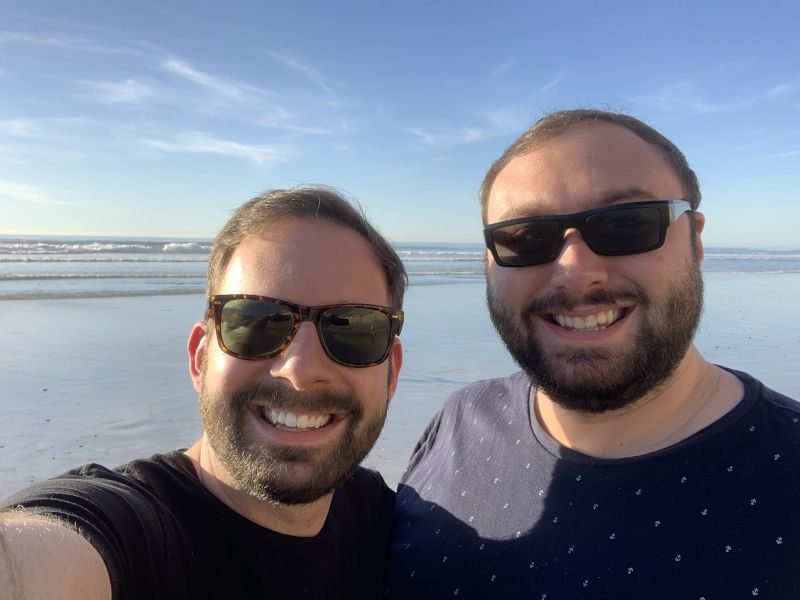 We met in 2010, were engaged in 2014, and were married in 2016. Although our relationship began during our sophomore year of college, the age at which we met and the length of our relationship has made us a very stable, loving, and mature couple.
We are both attorneys who value education and hard work. Indeed, our journey to where we are now in our careers and our lives was not without challenges. These challenges -- which include surviving law school and the loss of a parent, each taking and passing two bar examinations, and relocating from New York to California -- have deepened our relationship and strengthened our collective resilience. This resilience and our valuing of education will be important aspects of our parenting style.
With such a strong relationship and foundation in place, we are eager for the next step in our journey to be adopting a child. The opportunity to grow our family is so important to us; we cannot wait to share our love, values, and nurturing environment with a child. We are also so excited to raise a child as part of our extended family and our diverse community.
Our entire family is ready to welcome, love, and assist us in raising a child. When we announced our decision to pursue adoption, everyone in our lives was overjoyed -- including parents eager to be grandparents and even grandparents eager to be great-grandparents. Of course, no discussion of our family would be complete without you. Having both experienced the joys of adoption before, we recognize and appreciate the importance of fostering a loving relationship with the child's birth parent or parents, both among us and among you and the child. The child's understanding of him- or herself would not be complete without the opportunity to love and appreciate his or her birth parent or parents. Accordingly, we are excited to foster contact, including phone calls and emails, exchanging of photos throughout the child's childhood, and a post-adoption visit or visits.
Because of where we live, our careers, and our love of travel, we would be excited to welcome a child of a diverse background. We are fortunate to live in a cosmopolitan city that is home to many people of many different ethnicities, cultures, religions, and races. We are also fortunate as a same-sex couple to be able to identify with diversity ourselves. No matter the child's background, we are looking forward to sharing and celebrating diversity with him or her, raising him or her with an important understanding of acceptance, and welcoming traditions and other aspects of the child's background into our family.
No mention of the child's background would be complete without mention of the child's adoption story, which we are very open to sharing with him or her. Our relationship has at its foundation openness and honesty -- two things that we (among other values) will impart on the child. As part of this openness and honesty, we will teach the child about his or her adoption, promote acceptance of same, and advocate for the child to make his or her adoption story part of his or her identity, should he or she want to do so. At the core of openness and honesty are love and support: We are eager to love and support the child in all ways and in all endeavors he or she wishes to pursue.
Indeed, love and support are the foundation of any relationship -- including the relationship you may choose to foster with us. The choice you are considering making is not an easy one, but it is one about which we would be eager to join and support you. We are eager to know you, love you, and, most importantly, love the new family member you may choose to give us. Nothing can understate the importance of that gift, and we look forward to expressing our sincerest gratitude and acknowledging your selfless act.
Thank you very much for viewing our profile! We wish you strength in your journey, and hope we get to share it with you.
Sincerely,
Justin & Nick
Favorites
Actor
Colin Firth
Paul Rudd
Actress
Jennifer Aniston
Meryl Streep
Author
Armistead Maupin
F. Scott Fitzgerald
Book
Jack: A Life Like No Other
The Great Gatsby
Candy Bar
Reese's Chocolate Peanut Butter Cups
Reese's Chocolate Peanut Butter Cups
Cartoon
Rugrats
Looney Toons
Childhood Memory
Traveling with family
Going to the New England Aquarium
Childhood Toy
Power Ranger action figures
Legos
Children's Book
Green Eggs & Ham
Cloudy with a Chance of Meatballs
Classic Movie
Clueless
The Rocky Horror Picture Show
Dessert
Chocolate ice cream
Affogato
Disney Movie
The Lion King or 101 Dalmatians
Beauty and the Beast
Dream Car
Mercedes-Benz
Audi
Dream Job
Dad
International food critic
Dream Vacation
Bora Bora
Bora Bora
Family Activity
Traveling
Spending time together
Flower / Plant
California Poppy
Hydrangea
Form of Exercise
Swimming
Running
Hobby
Listening to music
Cooking
Holiday
Thanksgiving
Christmas
Holiday Song
Santa Baby
Last Christmas
Holiday Tradition
Annual Thanksgiving trip to the Caribbean
Italian Christmas Eve
Ice Cream
Ben & Jerry's Half Baked
Cookies n' Cream
Junk Food
Tostito's with sour cream
Pretzels and pub cheese
Leisure Activity
Reading
Playing video games
Magazine
People
Bon Appetit
Memory with a Child
My sister falling asleep in my arms for the first time when she was a baby
Playing school with my cousins
Memory with Spouse
San Sebastian during our honeymoon
Going to the top of the Eiffel Tower
Movie Munchie
Nestle Buncha Crunch
Popcorn
Musical
The Lion King
Kinky Boots
Musical Group
Red Hot Chili Peppers
Fleetwood Mac
Nursery Rhyme
Hush, Little Baby
The Itsy Bitsy Spider
Olympic Event
Swimming
Fencing
Personal Hero
My little sister
Kamala Harris
Quality about my Spouse
Supportiveness and groundedness
Kindness and sense of empathy
Restaurant
Chez Maman
LV Mar
Sandwich
B.A.L.T. Wrap
Chicken caesar salad wrap
Scripture
Luke 6:31
Psalms 118:24
Shopping Store
Target
Target
Song
"Home" - Edward Sharpe and the Magnetic Zeros
"Sweet Disposition" - The Temper Trap
Sport to Play
Volleyball
Soccer
Sport to Watch
Football
Football
Sports Team
New York Yankees
Golden State Warriors
Subject in School
History
Spanish
Thing to Cook
Chocolate chip cookies
Homemade pizza
Time of Day
Early evening
Summer evening
Tradition
Family dinner
Election Night watch party
TV Show Character
Lucille Bluth
Leslie Knope
Type of Music
Alternative
Indie Pop
Video Game
Mario Party
Super Smash Brothers