1-800-ADOPTION
Thank you for viewing our profile
If you would like to learn more about us, please call 1-800-ADOPTION (2367846), fill out the form at the bottom of our on-line profile page, or email us at bp_information@americanadoptions.com.
To revisit our on-line profile page and view our profile video at American Adoptions, simply use your mobile phone to scan the QR code on the right. We are looking forward to hearing from you!
Matthew & Emily
Thank you for taking the time to read our profile. We hope that it provides some insight into our lives and the joyful and supportive home we've created. We can't wait to become parents and share these with a child. We believe in adoption as the way to grow our family and hope you will consider choosing us as your child's parents.
About Us
Job
Forensic Accountant
Health Care Consultant
Education
Bachelor's Degree in Economics-Accounting
Bachelor's Degree in Economics
Relationship
Legally Married
Our Passions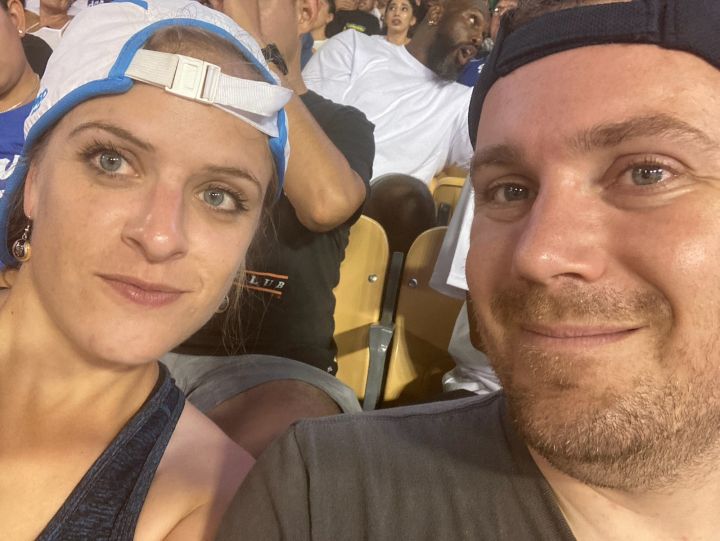 Emily's biggest passion is baseball. She developed a love of the sport from the first game she attended at four years old, and can often be found watching the game. One of her goals is to see her team play at all 30 major league stadiums around the country.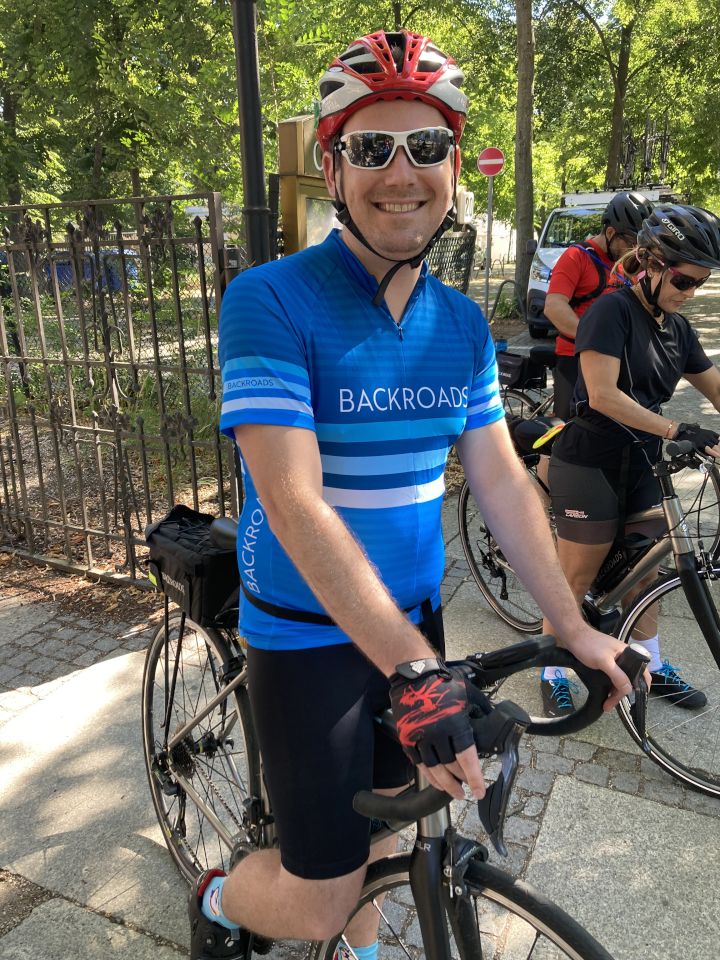 Matthew enjoys spending time in the kitchen, experimenting with new flavors, ingredients, and cooking techniques. Most recently he has been experimenting with homemade syrups to add to his morning coffee and trying to perfect his pickled jalapenos.
In recent years, we've become avid cyclists, going on leisurely weekend rides or training for charity rides and multi-day cycling trips. Emily plays the piano and introduced Matthew to the world classical of music. We share a love of music and are always looking forward to attending the local opera.
We've both grown and learned so much from each other's passion and look forward to sharing them with a child.
Qualities We Love, Admire and Respect in Each Other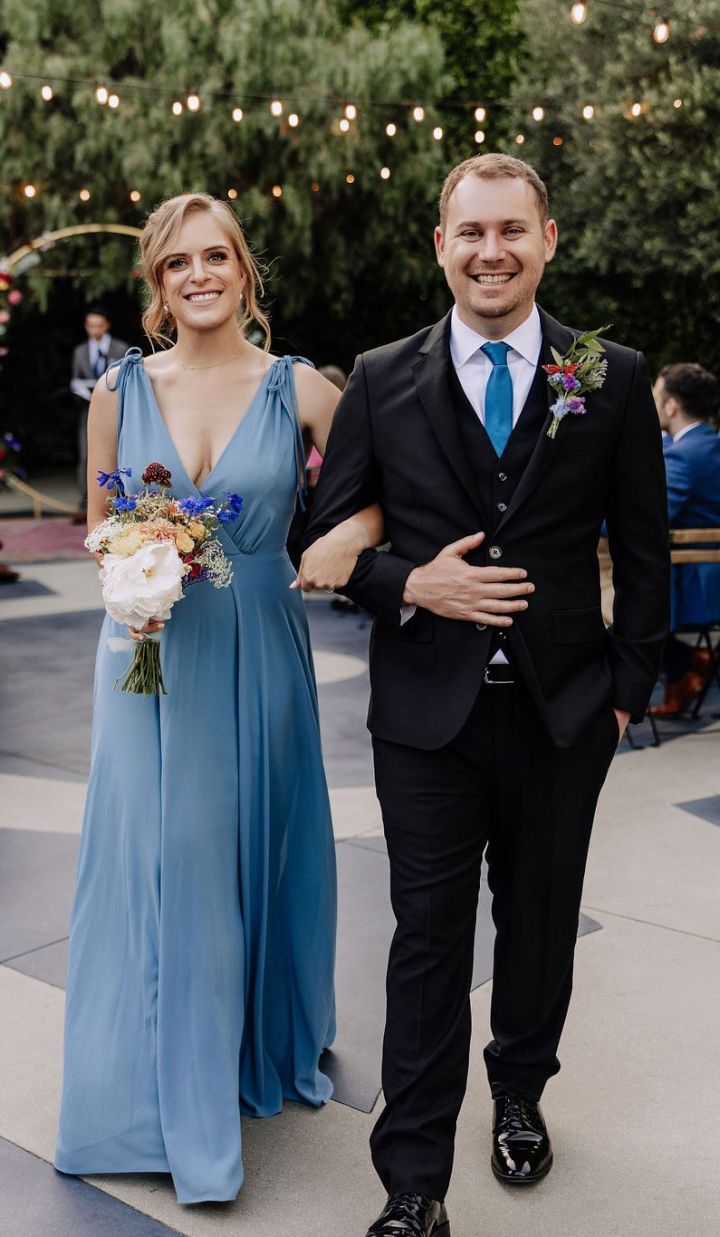 Matthew deeply admires Emily's kindness, compassion, and firm moral compass. She is thoughtful and generous in all of her relationships, always going the extra mile for those she cares about to make sure they feel welcomed, appreciated, and supported. He respects how hardworking and driven she is in pursuing her goals, never giving up and always pushing herself to new heights, whether it's overcoming a work deadline or sticking to an ambitious training regimen.
Emily loves Matthew's humility and intelligence. While he is extremely talented in many ways, he enjoys sharing his gifts with those around him most of all. She respects how he prioritizes his family above all else. Emily admires how Matthew is level-headed, calm, intentional, and patient. Whenever facing something together, she feels that she can always rely on him to be a stabilizing force for our family.
Over the sixteen years we have been together, we have grown into the best versions of ourselves. Matt has taught Emily patience and perspective; Emily has taught Matt perseverance and determination.
Cultural Diversity
We feel very strongly that our child should have the opportunity to explore their own racial heritage and culture, whatever it may be, to help them create a sense of identity and recognize their own individual value in the world.
Specifically, we will proactively educate ourselves so that there is no implicit or explicit burden on our child to educate us about their racial heritage or culture. In addition to being ready to honor their heritage, culture, traditions, language, and identity-forming attributes as early as possible, we understand that we will need to be aware of any differences in the child's physical or medical needs from our own (e.g. haircare or prevalence of genetic diseases). We are also actively educating ourselves on how to communicate with our child in an age-appropriate but direct manner about prejudice and racist interactions that they are likely to experience from an early age.
If you are willing, we would also want to learn about the culture, traditions, and qualities that you consider important so that we could integrate those aspects into our child's upbringing.
Photos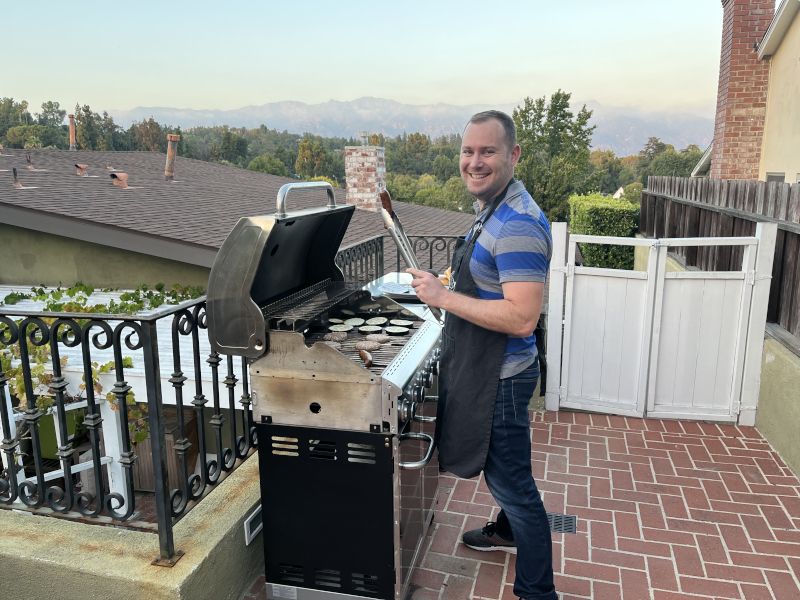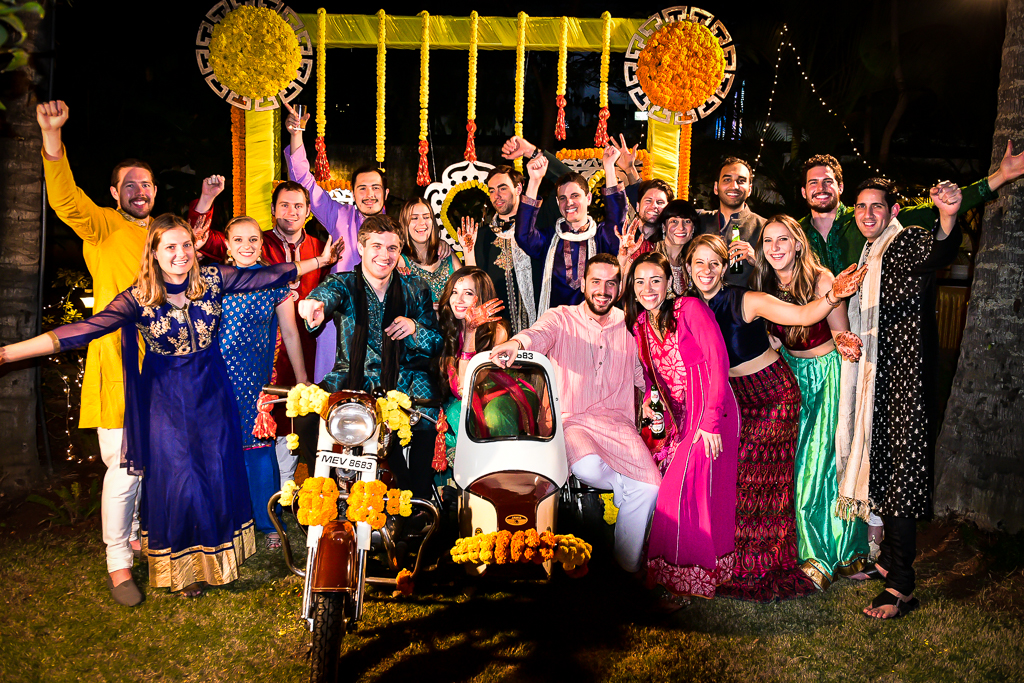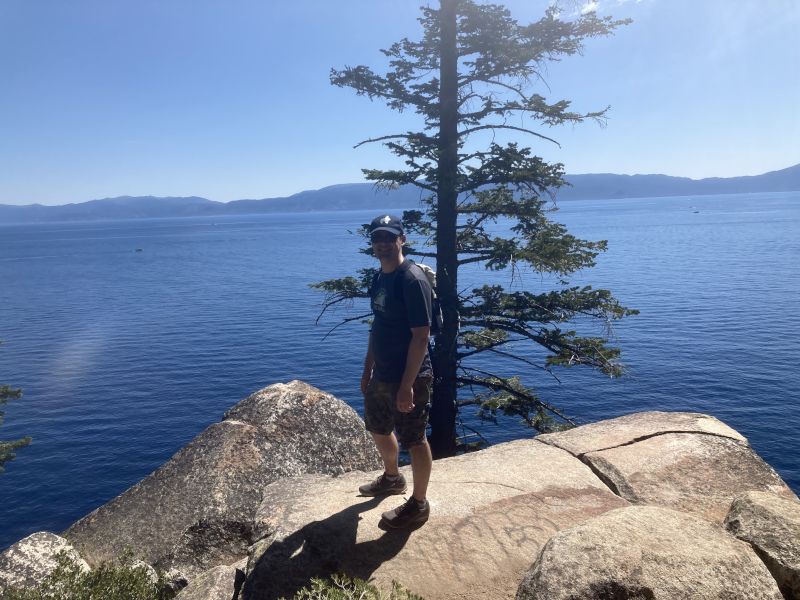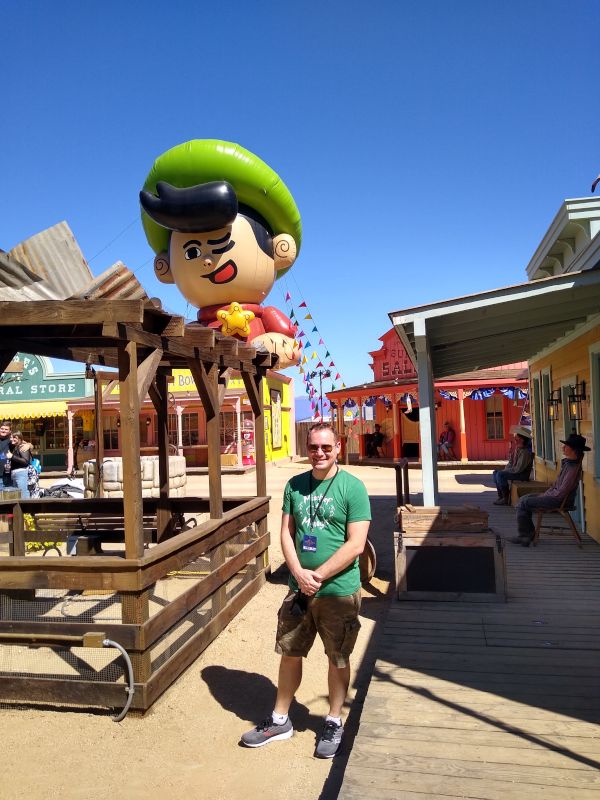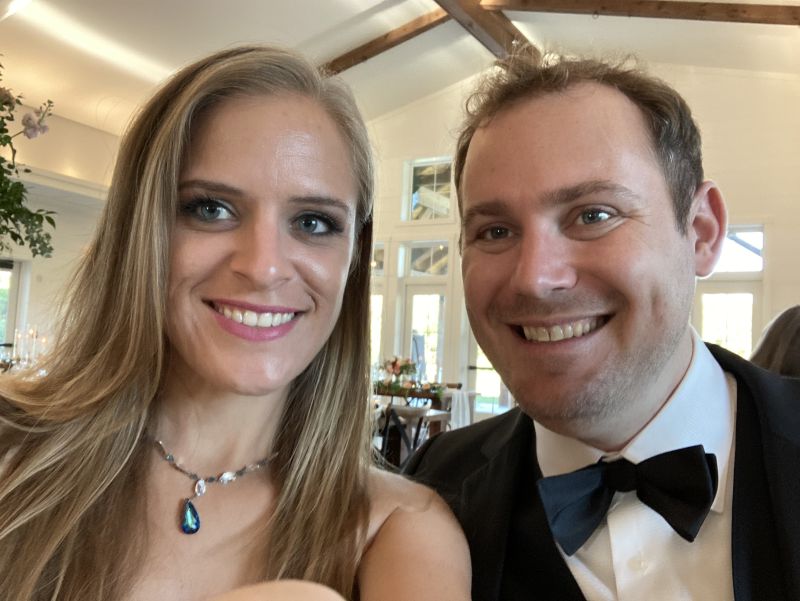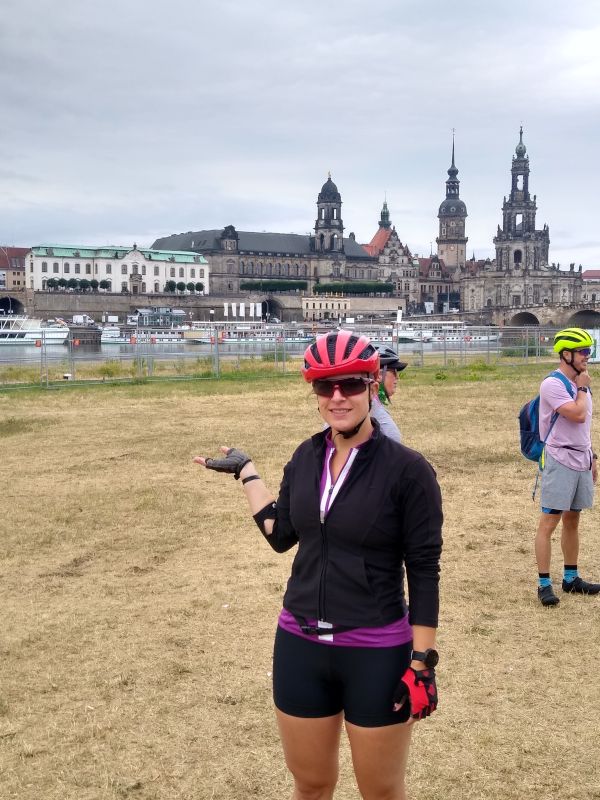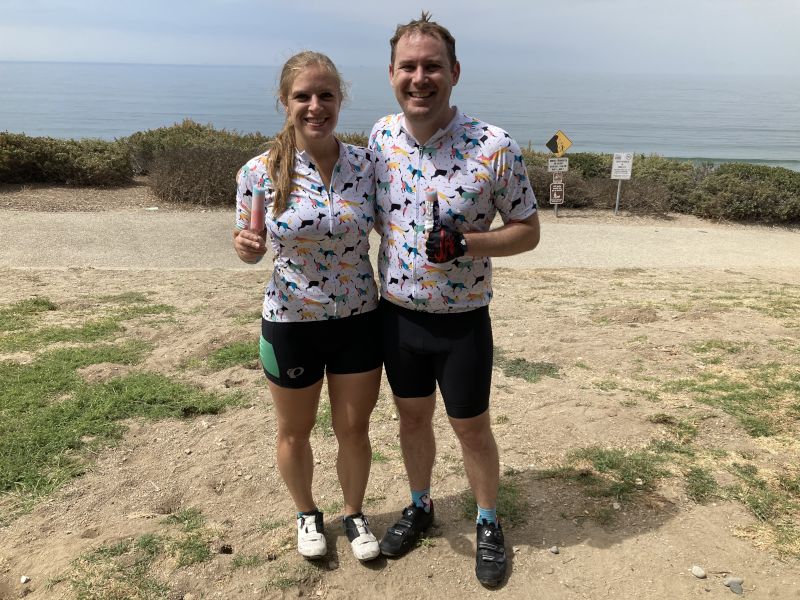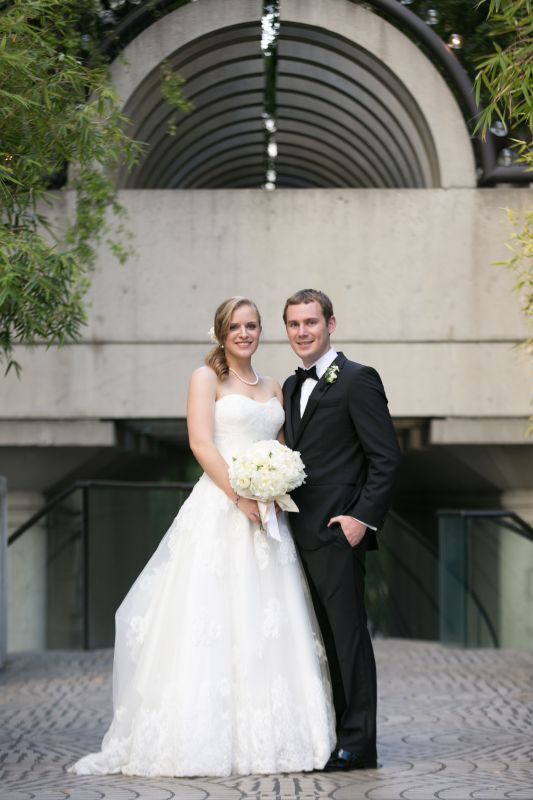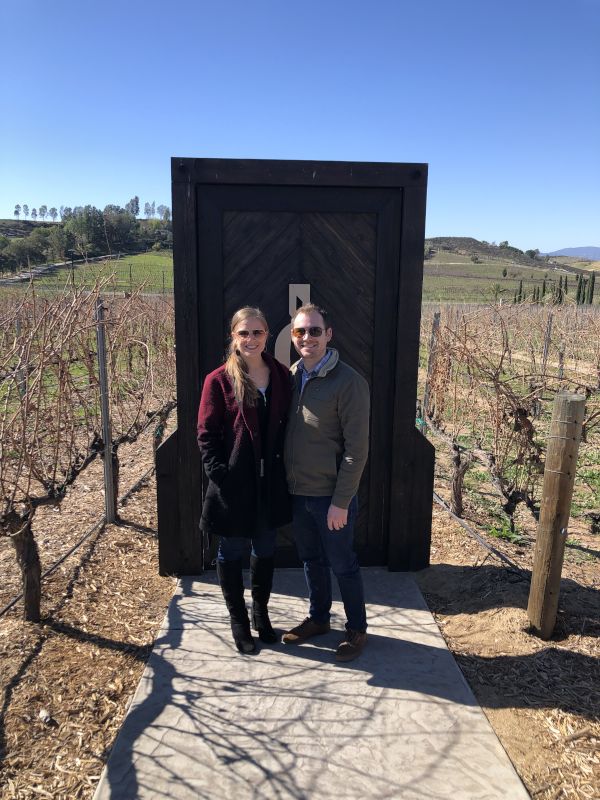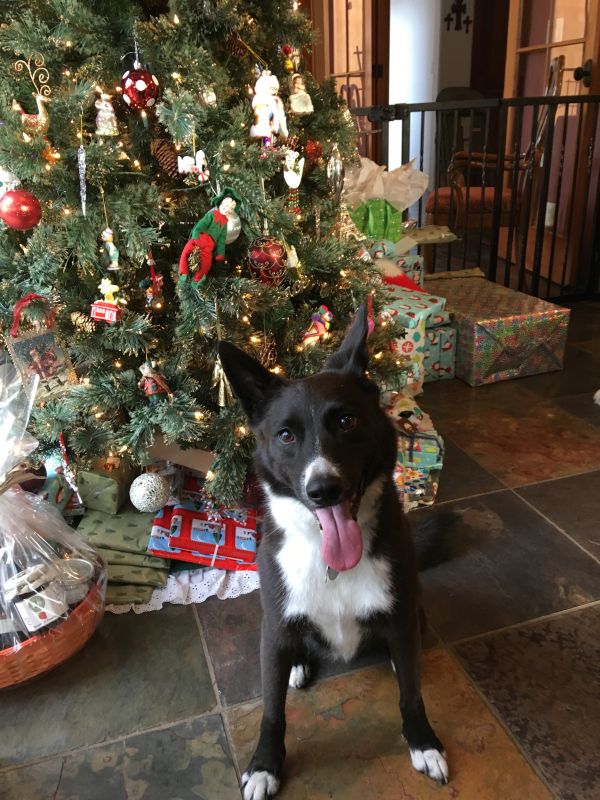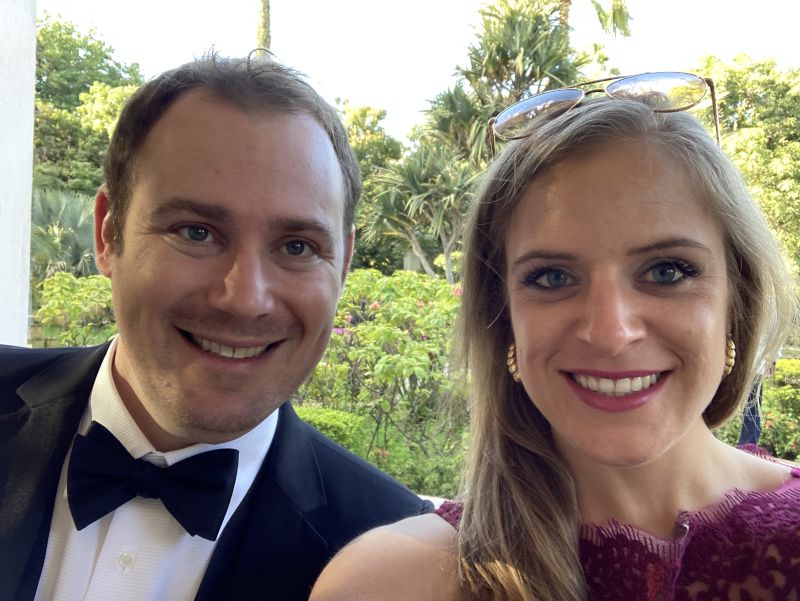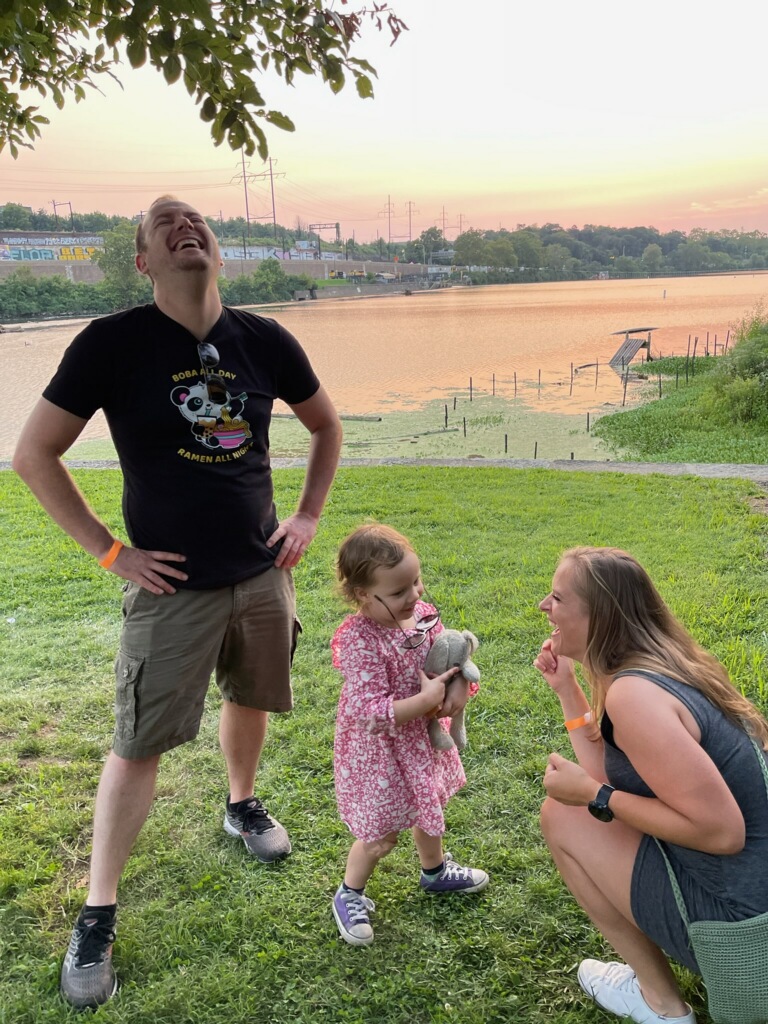 ×
1 / 12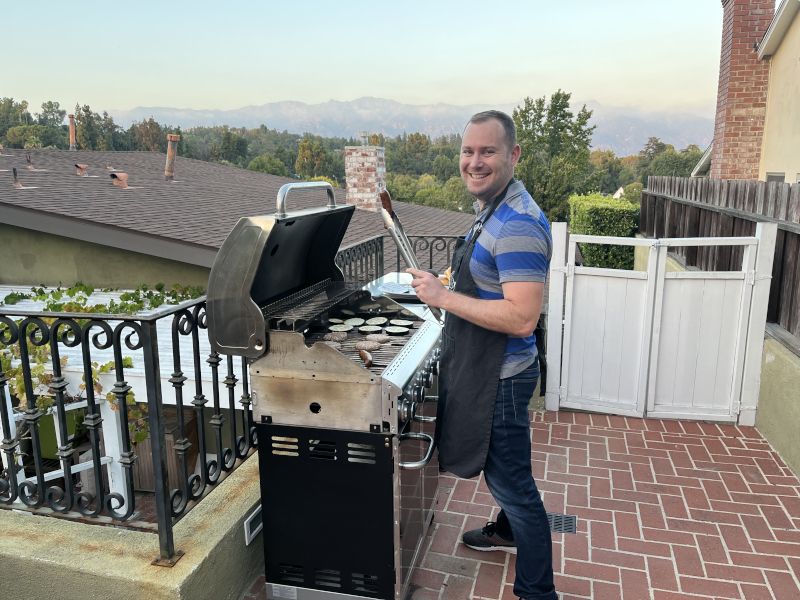 2 / 12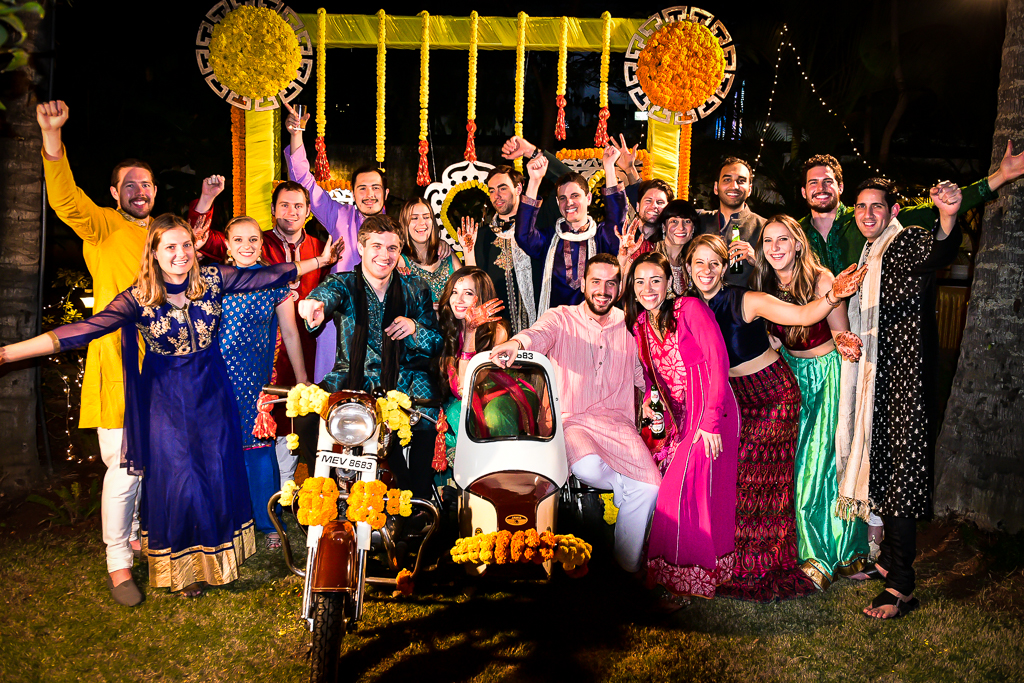 3 / 12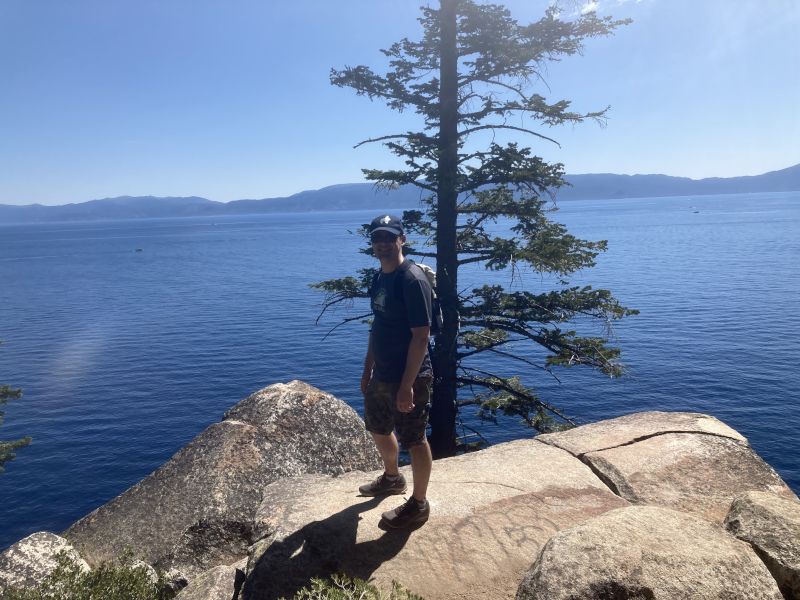 4 / 12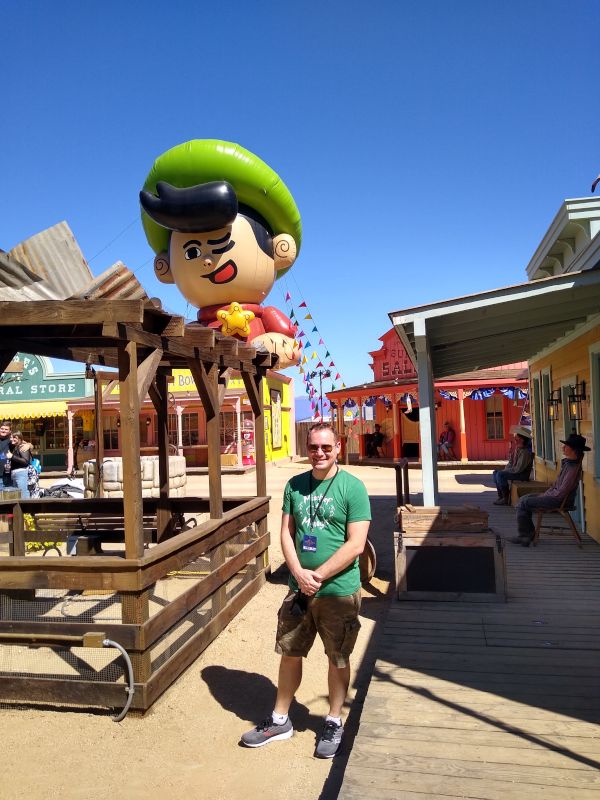 5 / 12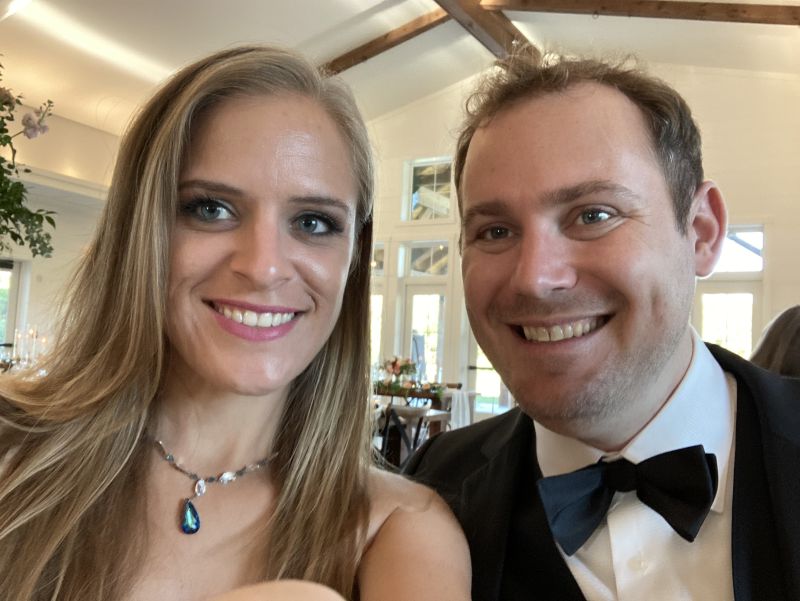 6 / 12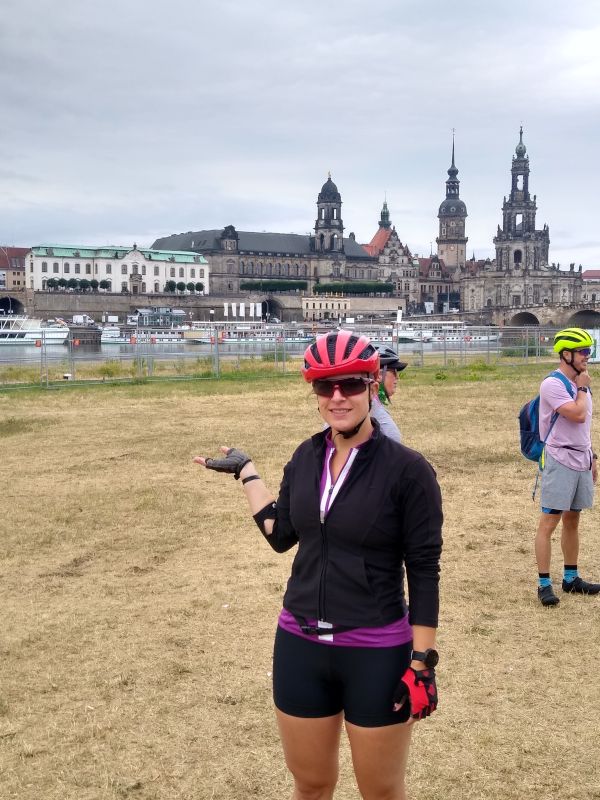 7 / 12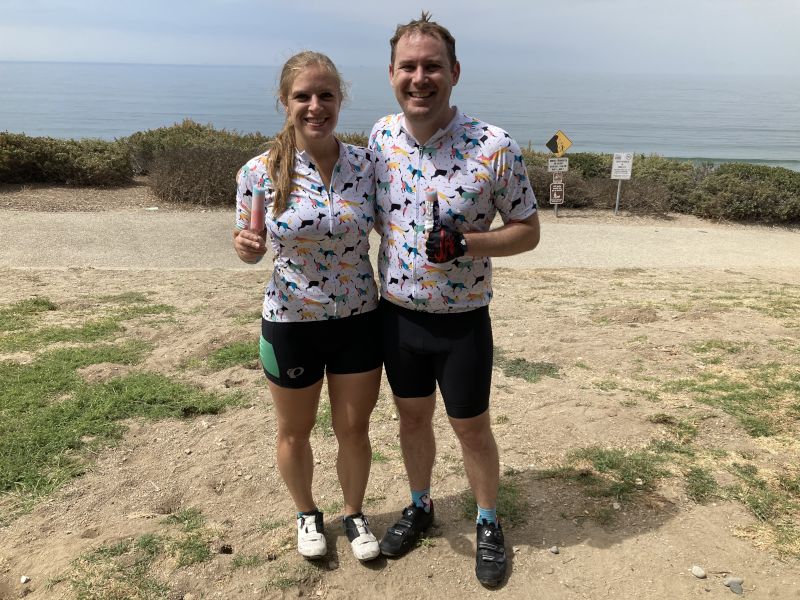 8 / 12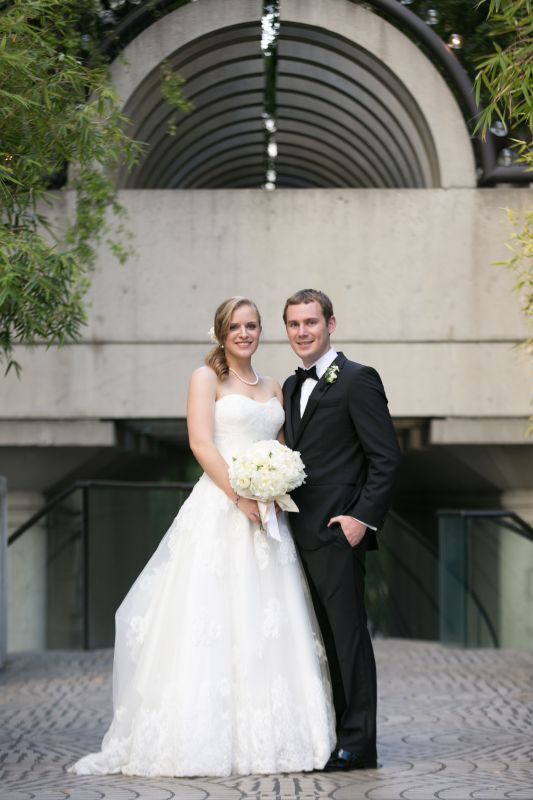 9 / 12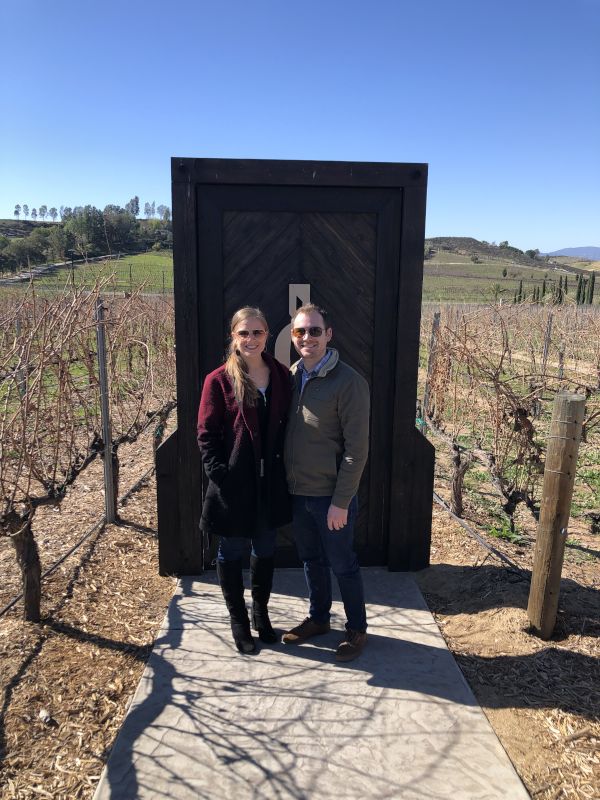 10 / 12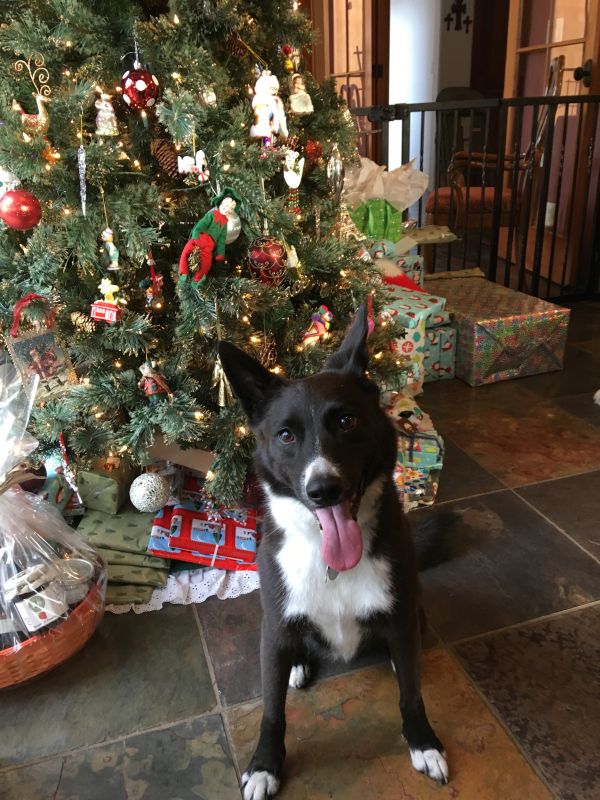 11 / 12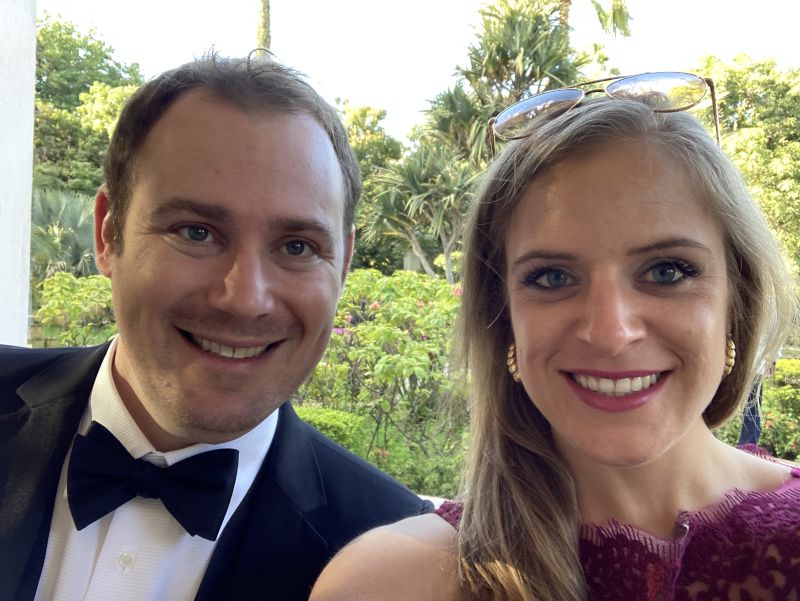 12 / 12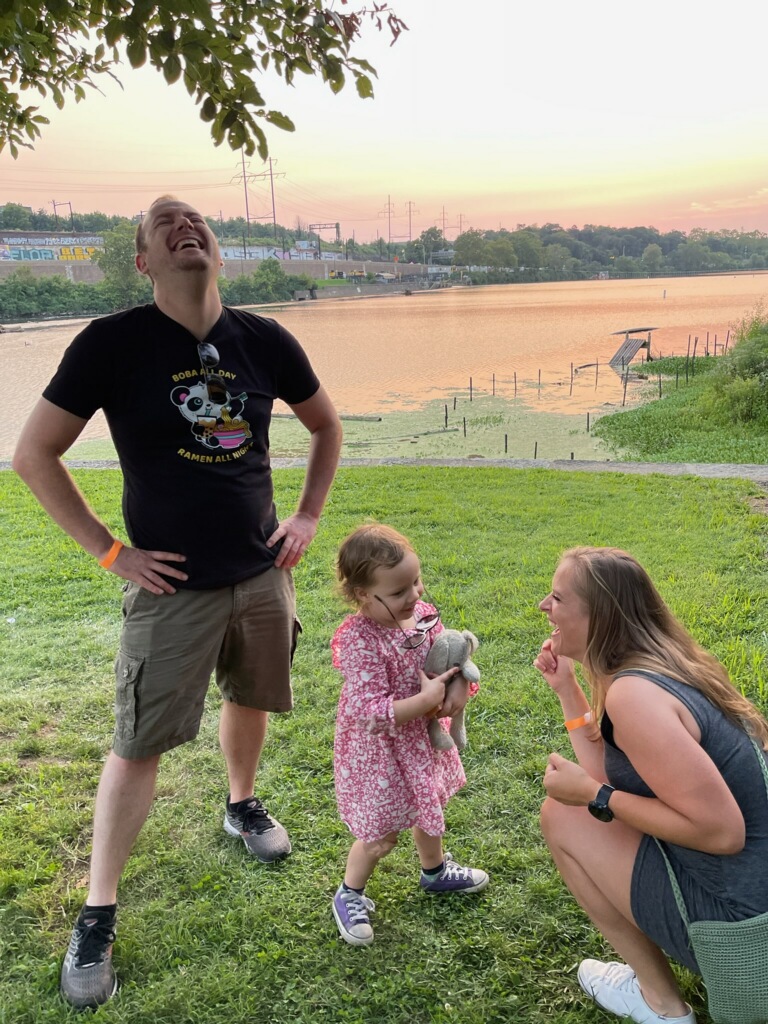 ❮
❯
Our House and Neighborhood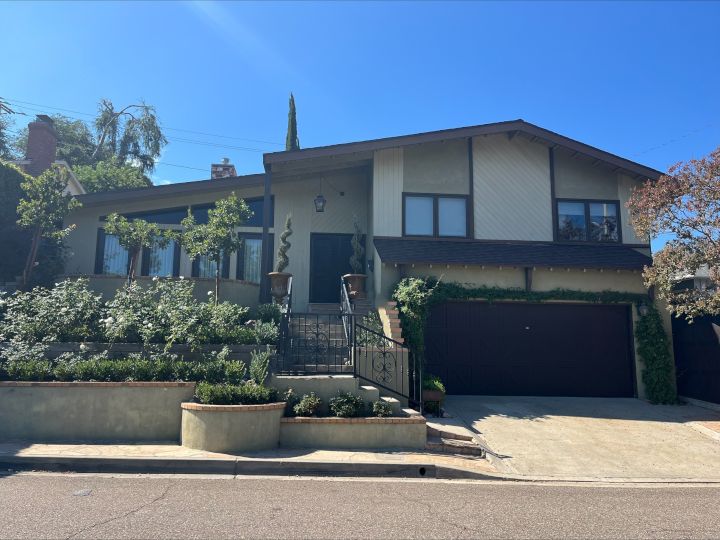 We live in a three-bedroom house in a Southern California suburb. We spend a lot of time in the kitchen testing out new recipes or perfecting old ones. We also enjoy relaxing in our cozy living room with its fireplace and piano.
Our neighborhood has quite a few families with infants and young children. It's a wonderful place to raise a child, with the local public library, local elementary school, and one of the local parks being just a few minute walk from our front door. There are so many opportunities in the area for kids to play and explore, from the zoo to museums with exhibits geared towards children. There are a large number of cultural organizations in the area, which host family-friendly events to celebrate holidays. For example, the lunar new year festival held every spring had calligraphy, origami, and paper lantern decorating for kids.
A number of our closest friends nearby have also recently started to grow their families and we'd love for our children to have the opportunity to grow up together.
Our Extended Families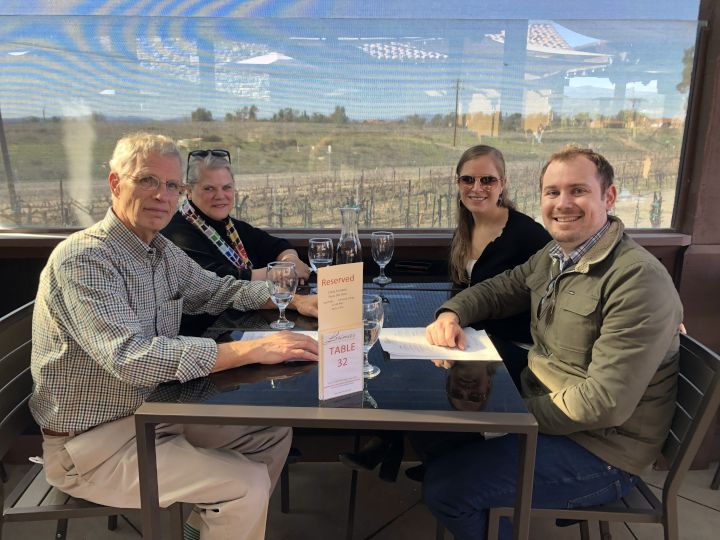 Emily is an only child and her parents live just over a mile away. We see them every week, whether it's sharing takeout while watching (and guessing along at) "Jeopardy!", floating in the pool, or beating the heat inside with a board game. Emily's parents share her love of baseball and we always try to go to the ballpark together for a game when their favorite team is in town.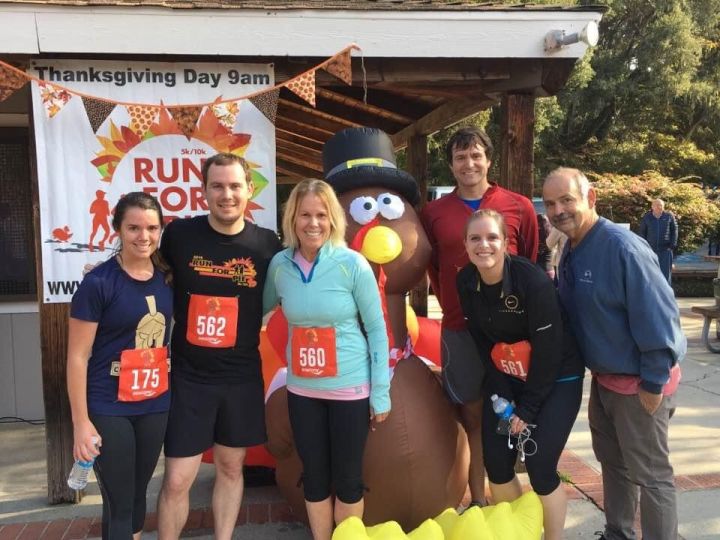 Matthew's parents ("Nonna" and "Boompa" to their current grandchildren) and three siblings are spread throughout the state, but that doesn't stop them from keeping up with each other with video chats and just congratulating each other on our daily runs or cycles. Matthew's older brother and his wife have two great kids, and we love to visit a few times every year. In addition to the holidays, the whole family tries together over the summer at the family lakehouse to enjoy good food, the great outdoors, and even better company.
Both of our families are excited about our adoption plans and desire to grow our family. They have been extremely supportive of our adoption journey thus far and we know they will continue to give us that same support as parents.
From Us to You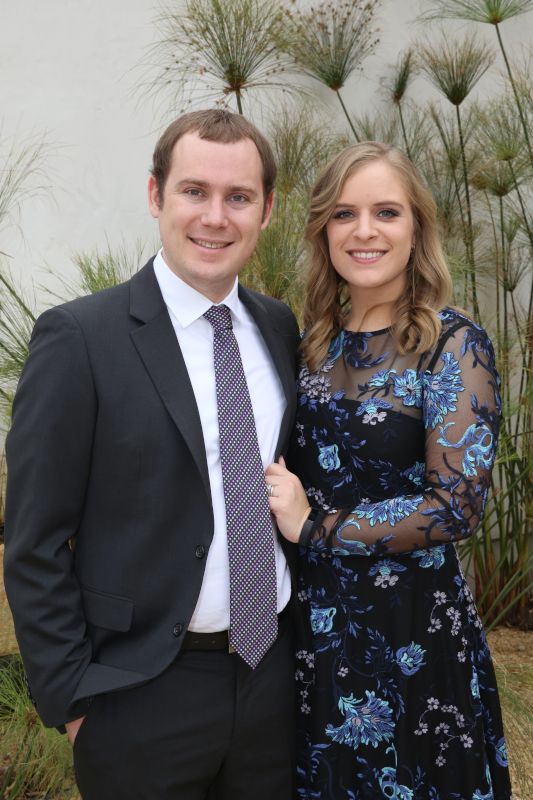 As we sit down together to write this letter to you, we are both filled with excitement and emotion anticipating how all of our lives will be changed through open adoption. You are looking for a wonderful home and future for your child, and we are looking to share our love and lives with a child in our family. Because of this, we already have so much in common - yet beyond this invisible bond that already exists between us, we feel such immense gratitude that you've taken the time to learn more about us, our lives, and our hopes for the future.
We met in college on Matt's birthday sixteen years ago, through the introduction of a close friend. We began dating within weeks, and have been together ever since. Finally, in 2015 we were married and shortly thereafter moved into our house in Southern California, where we live with our dog (and constant sidekick), Gambit. After eight years of marriage, we fondly reflect back on the growth of our relationship from college sweethearts to the adults we are today. Good communication, unconditional support for each other, and a willingness to compromise have allowed us to handle any challenge we face, and our relationship becomes stronger with each year that passes.
Several years ago, we felt it was the right time to start trying to grow our family, but ran into some (expected, though still challenging) difficulties with fertility. We had always known that adoption would be one of the ways we wanted to grow our family and agreed that it was time to pursue this path wholeheartedly. We're delighted at the prospect of becoming parents, and have plans to reduce our work hours when a child enters our world so that we can be fully present and involved.
We have built a stable, loving, supportive life together - one we would be so fortunate to share with a child. We value education and will seek the environment and teaching style that nurtures them. We'll strive to demonstrate and impart a strong sense of morality, integrity, and kindness to others. We value experiencing things that are both familiar and new, whether it's through travel, art and music, books, or simply spending time with different people. Finally, we want them to explore their interests and discover their passions as much as possible - whatever those may be - championing them as they form their identity and sense of self. Through it all, we want to build a life filled with love, laughter, and togetherness.
We would happily share your child's growth and experiences with you through photos, letters, and emails. We are also open to making arrangements for visits when the time is right. We intend to be open and honest with the child, discussing their adoption with them in an age-appropriate fashion. We welcome the opportunity to learn more about you, your values, and your traditions so that we can better help your child develop a positive, healthy identity.
We understand, but can't ever fully know, what you have gone through to get to this place. We can only imagine how deeply you care, and how your decision of open adoption comes from a place of love, compassion, and kindness. We also humbly realize that we cannot promise a child, or you, a life free from pain or hurt. But what we do promise is that we will be by their side through any obstacles they may encounter during their lives. We will love them unconditionally and we are committed to doing the best we can for them. This would not be possible without you, and we are so grateful.
Thank you for considering us as potential parents.
With love,
Matthew & Emily
Favorites
Actor
Bruce Willis
Zachary Levi
Actress
Mila Jovovich
Emma Watson
Cartoon
Speed Racer
Calvin and Hobbes
Childhood Memory
Summers at the Beach doing Jr. Lifeguards
Going to baseball games with my dad
Children's Book
Redwall
Ella Enchanted
Classic Movie
The Good, the Bad, and the Ugly
White Christmas
Day of Week
Thursday
Friday
Dessert
Key Lime Pie
Boysenberry Pie
Disney Movie
Hercules
Lion King
Dream Car
Willys Jeeep
Mazda Miata
Dream Job
Sci-Fi Author
Sports Commentator
Dream Vacation
Cherry Blossom Festival
Cycling in the mountains
Family Activity
Board Game night
Watching sports
Flower / Plant
Camelia
Jasmine
Food
Mabo Tofu
The Perfect Steak
Form of Exercise
Rowing
Cycling
Game
Carcassonne
Settlers of Catan
Holiday
Thanksgiving
Thanksgiving
Holiday Song
Christmas in LA
White Christmas
Holiday Tradition
Watching White Christmas
Watching White Christmas and drinking spiced wine
Ice Cream
Mint Chocolate Chip
Mint Chocolate Chip
Junk Food
French Fries
Chips and Salsa
Leisure Activity
Reading
Puzzles
Memory with a Child
Teaching swim lessons at the public pool
Star Wars day at the baseball park with the niece and nephew
Memory with Spouse
Picnicking on our Honeymoon with a spread of local meats and cheeses.
Mead tasting on our Honeymoon
Movie
Fifth Element
Remember the Titans
Movie Munchie
Nachos
Sour Gummy Bears
Movie Type
Action comedy
Action comedy, heavy on the comedy
Musical
Book of Mormon
Book of Mormon
Musical Group
Duran Duran
The Killers
Nursery Rhyme
Allouette
This Little Piggy
Olympic Event
Track Cycling
Track and Field
Quality about my Spouse
Kindness
Brilliance
Restaurant
Din Tai Fung (Dim Sum)
Pez Cantina
Sandwich
Turkey Avocado
French Dip
Shopping Store
Gamestop
REI
Song
Ordinary World
Beethoven Symphony #6 (Pastoral)
Sport to Play
Cycling
Cycling
Sport to Watch
Baseball
Baseball
Sports Star
Jeff Francouer
Buster Posey
Sports Team
San Francisco giants
SF Giants
Subject in School
History
English
Thing to Cook
Smoked salmon
Delicious Meat
Tradition
Weekend trips to the botanical gardens
Family Summers in Tahoe
TV Show Character
Jet Black
Type of Music
Rock
Indie Rock
Vacation Spot
Lakehouse in the mountains
Europe
Video Game
Europa Universalis 4
Red Dead Redemption 2
Get in Touch
Provide more information, so American Adoptions can connect you with this family.
---