1-800-ADOPTION
Thank you for viewing our profile
If you would like to learn more about us, please call 1-800-ADOPTION (2367846), fill out the form at the bottom of our on-line profile page, or email us at bp_information@americanadoptions.com.
To revisit our on-line profile page and view our profile video at American Adoptions, simply use your mobile phone to scan the QR code on the right. We are looking forward to hearing from you!
Jorge & Betty
Thank you so much for your consideration as potential parents to your child. We have so much love to give, we think of adoption as a beautiful way to accomplish our dreams to become parents. We appreciate you taking the time to get to know us. It would mean the world if you choose us as a parents for your child. We invite you to join us in this journey.
About Us
Job
Architectural Designer, Associate
Sr. Associate - Office Operations
Education
Architecture
Financial administration / Tourism
Relationship
Legally Married
Lifestyle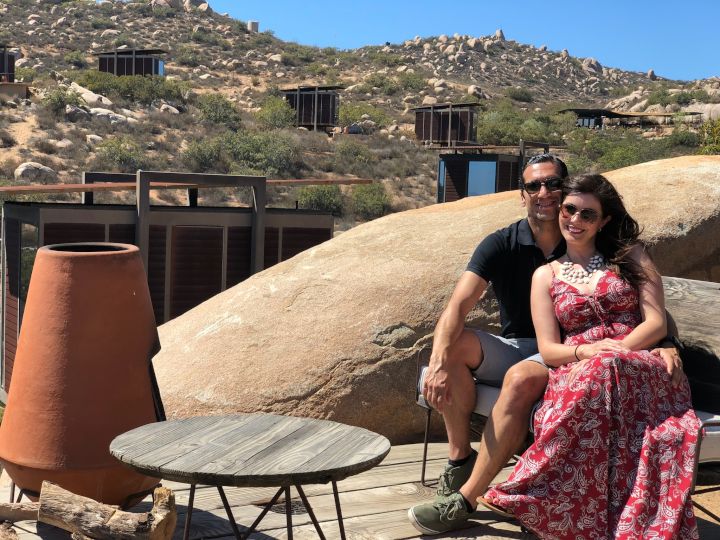 Our lifestyle is best described as healthy and balanced. We both work in our chosen career paths, love what we do for a living and support each other to grow professionally. Outside of our Vacation in Baja Jorge Swimming for a Triathlon work lifestyle Betty volunteers in our home association committee and Jorge enjoys competing in Triathlon Ironman races. We both enjoy having active lifestyles, with long walks, bike rides, visiting friends and lots of traveling! Specially visiting other countries and taking our beloved Beagle with us as much as possible!
While at home, we enjoy our community parks, bike trails and dog parks. We spend lots of long weekends at the beach and enjoy walking together with our beagle in our beautiful ocean view hike trails most weekends. We appreciate life experiences more than material possessions, and that's why we enjoy spending memorable quality time with each other, but we can't wait to spend time with our future family addition and to be part of his/her life.
What it Means to be a Parent
To become parents would mean the world to us. Betty and I have been married for 14 years and we love our life together. We always dreamt of becoming parents after a couple of years of marriage but weren't able to conceive for years. We never lost hope but after trying everything and months of self reflection, we finally began to realize that adoption is the next step in our journey.
Both our families and close friends always trust our decisions and are very supportive in our commitment to adopt a child. Including our family dog. We live in a very diverse community with different backgrounds and we trust that we will have a healthy and loving family environment. We're extremely excited for our future journey will bring. We're ready to give all of our love, guidance and support to our new family addition.
Qualities We Love, Admire and Respect in Each Other
Betty about Jorge: I'm so glad I met Jorge, he's very perseverant. A good example is he has completed a full Ironman Triathlon (a 2.4 mile swim, 112 mile bike ride and a 26.2 mile run), and the way he was committed to training was incredible to see. He's very passionate in everything he does. He's extremely supportive, and always pushes me to be a better person and to not give up. His honesty and integrity has helped me to become a better woman. His sense of humor is amazing, he never fails to make me laugh. He's very patient with everyone, never looses his temper. I have no doubt he will be a wonderful father and provide amazing attention, love and support to our family.
Jorge about Betty: I always remind Betty that she is the most incredible woman that I have ever met. She's caring, funny, sweet, beautiful inside and out and supportive in everything I do. One of her biggest strengths is that she's very resilient, and the toughest person I know. I admire so much about everything she does. She's determined, honest and always has a great sense of humor. And of course, I'm sure that she will be a great mother, friend, teacher and mentor to our new child.
Photos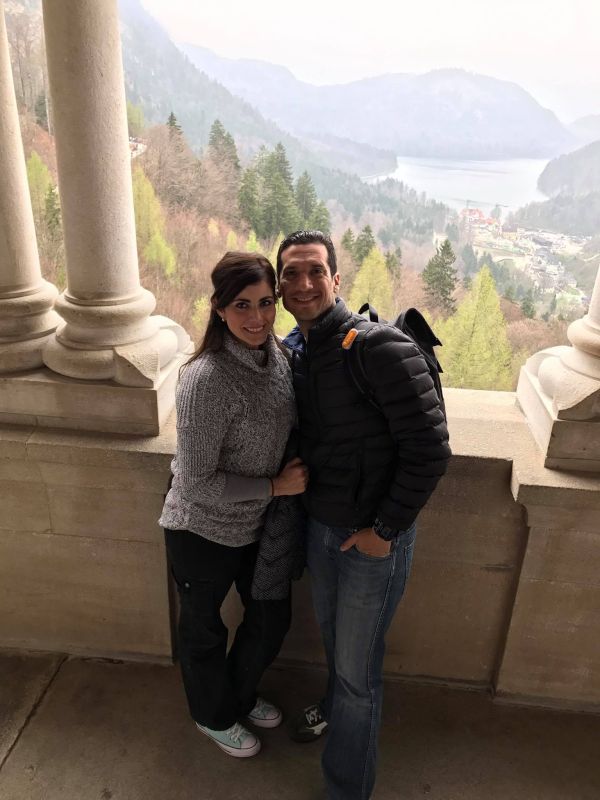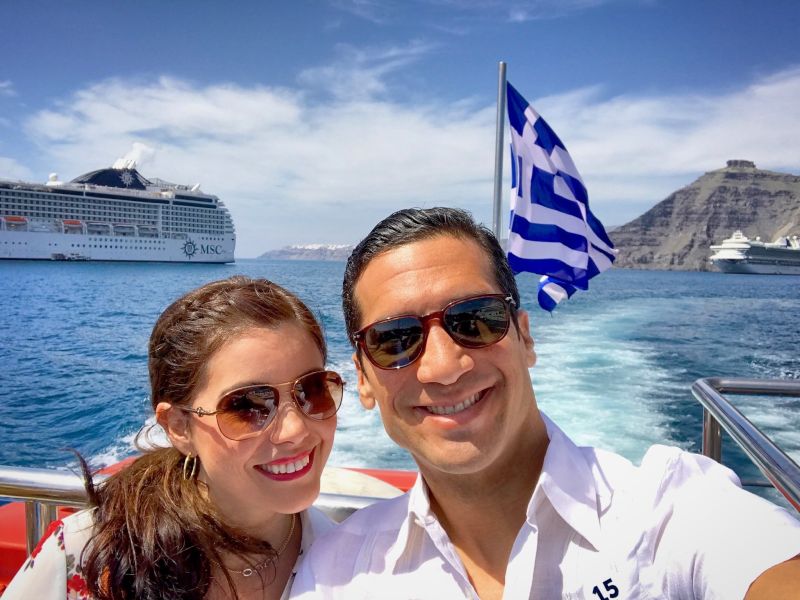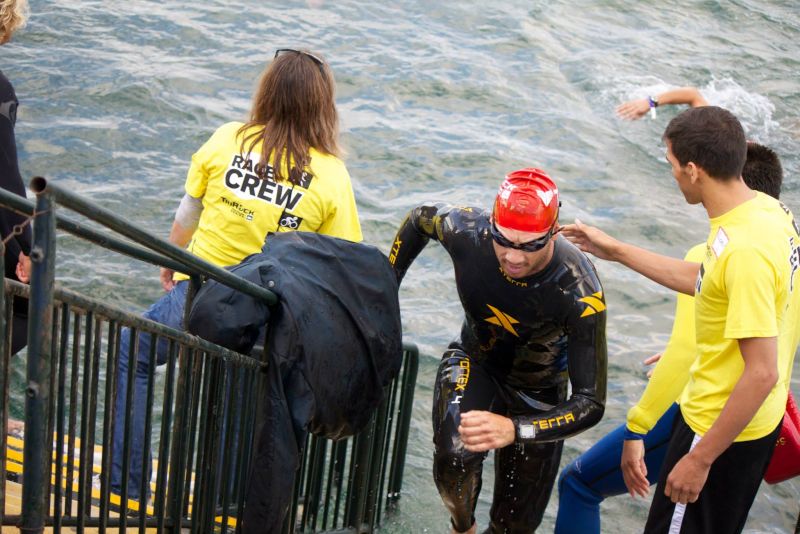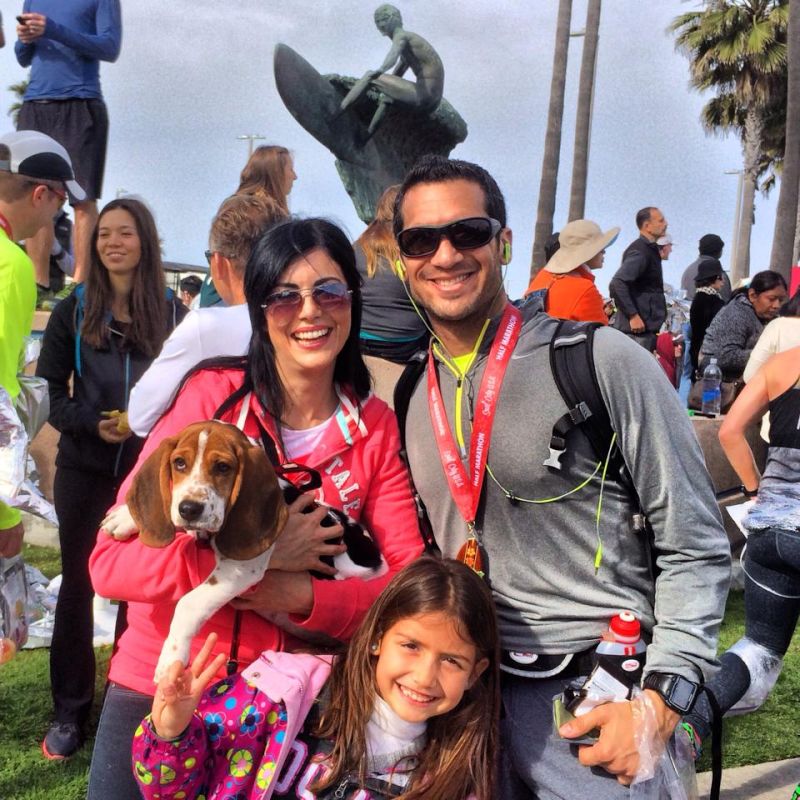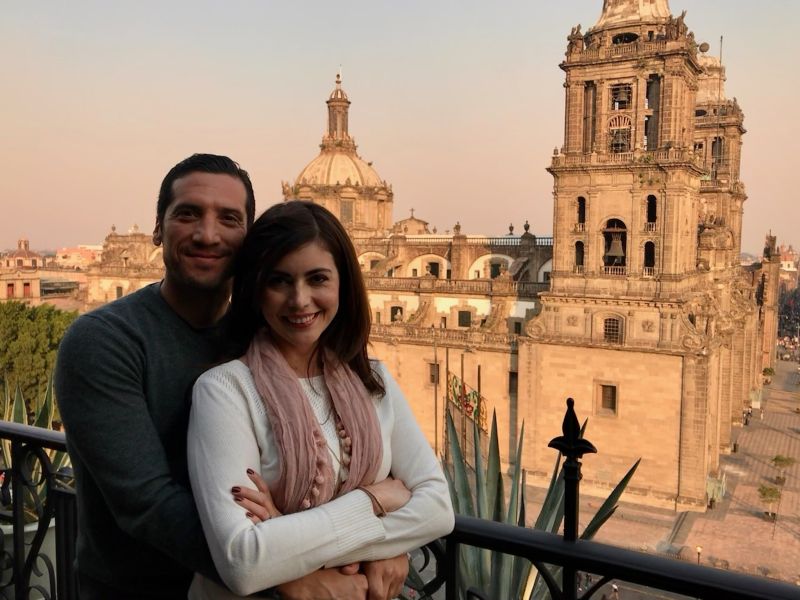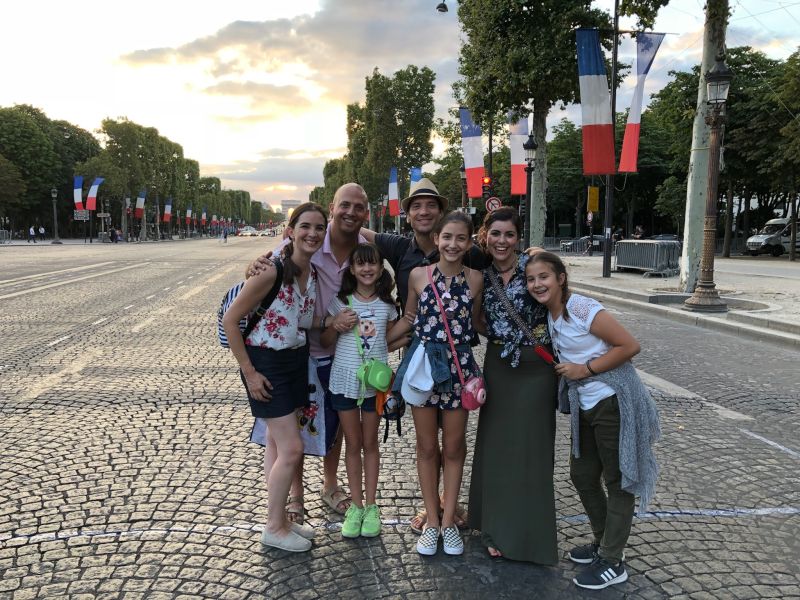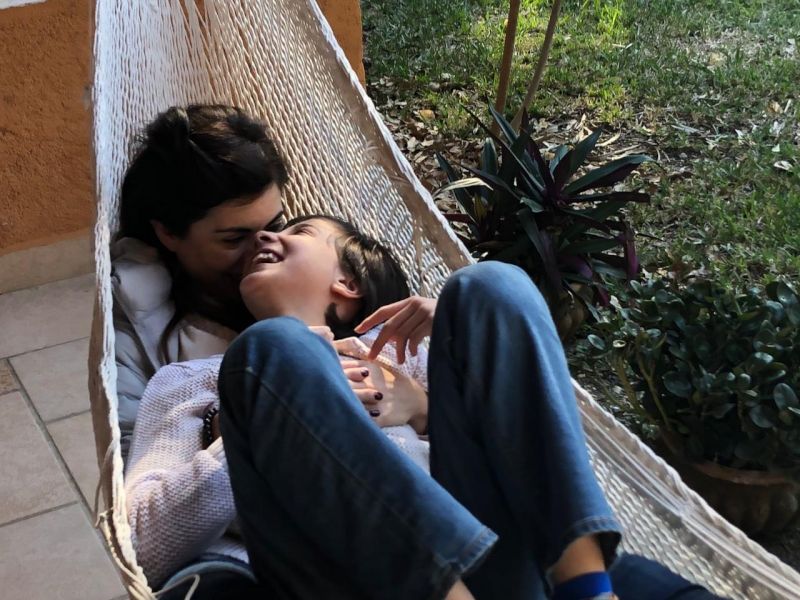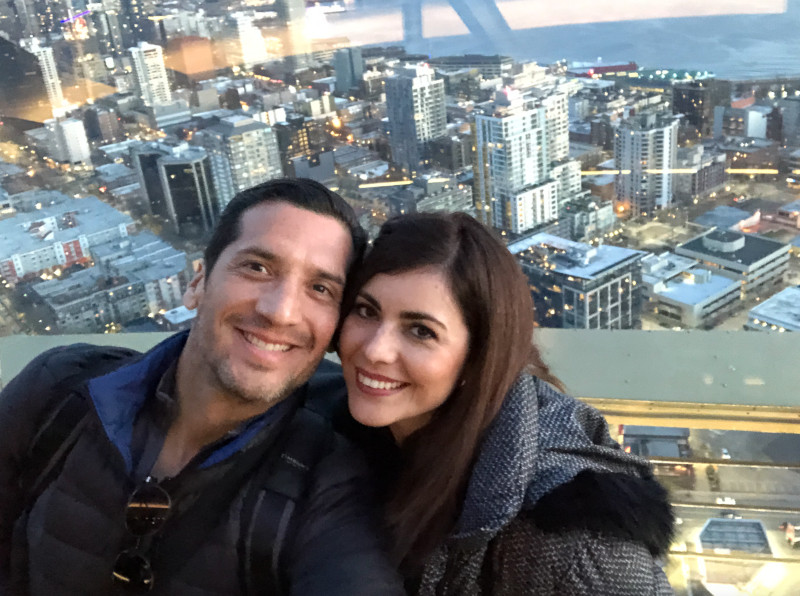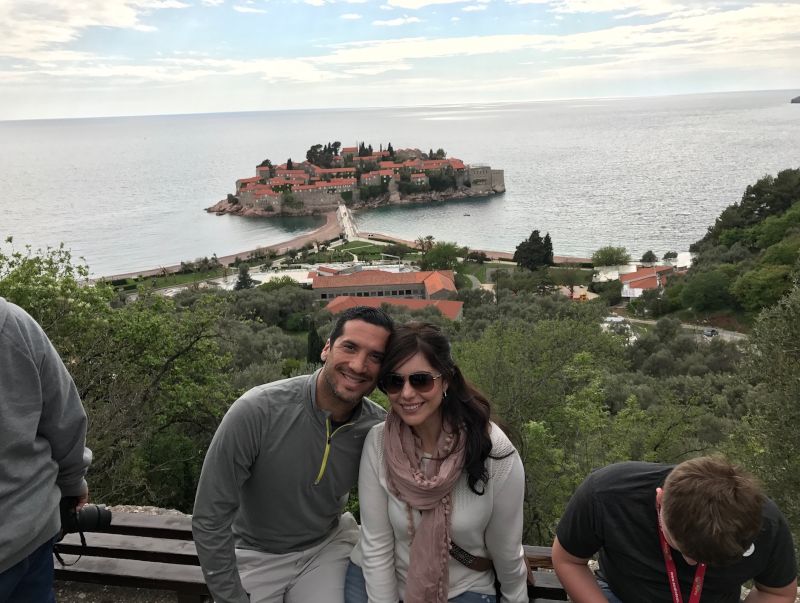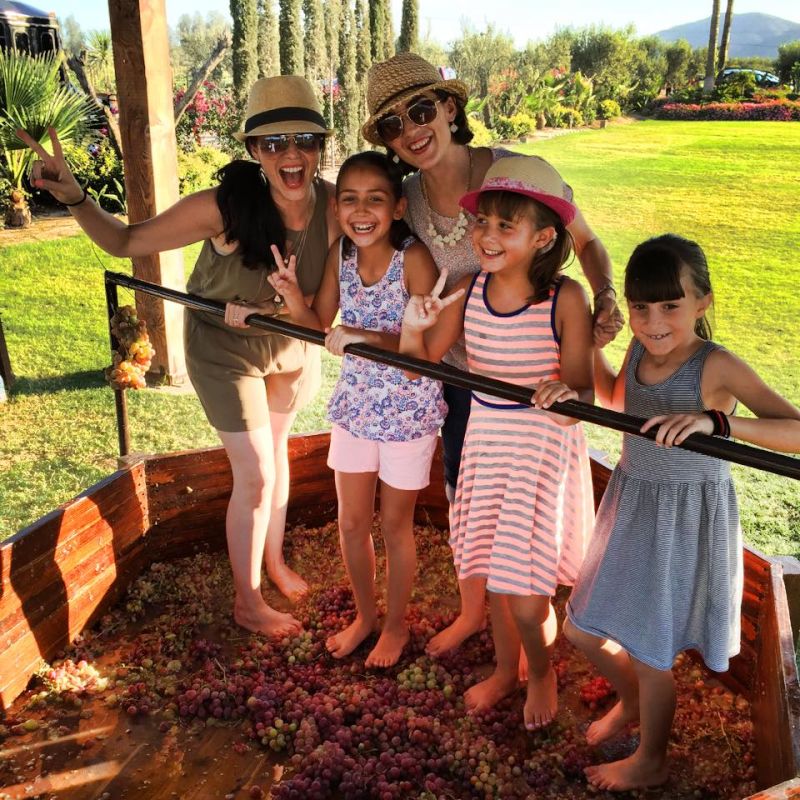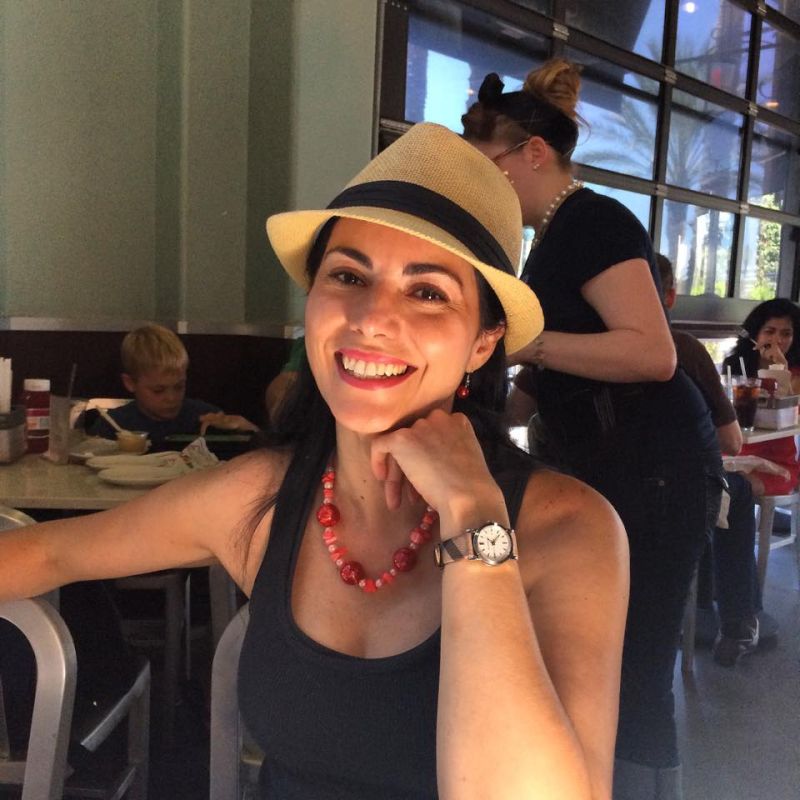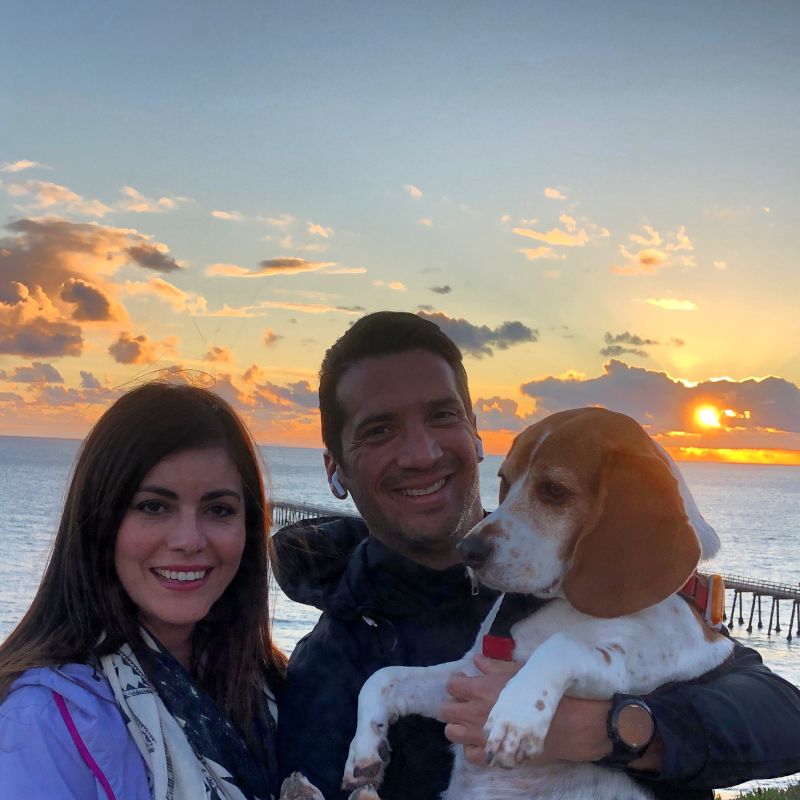 ×
1 / 12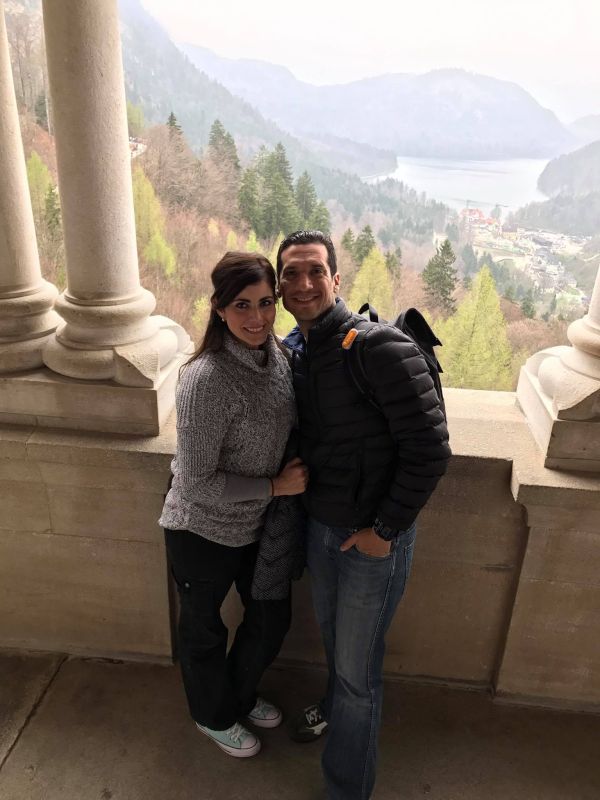 2 / 12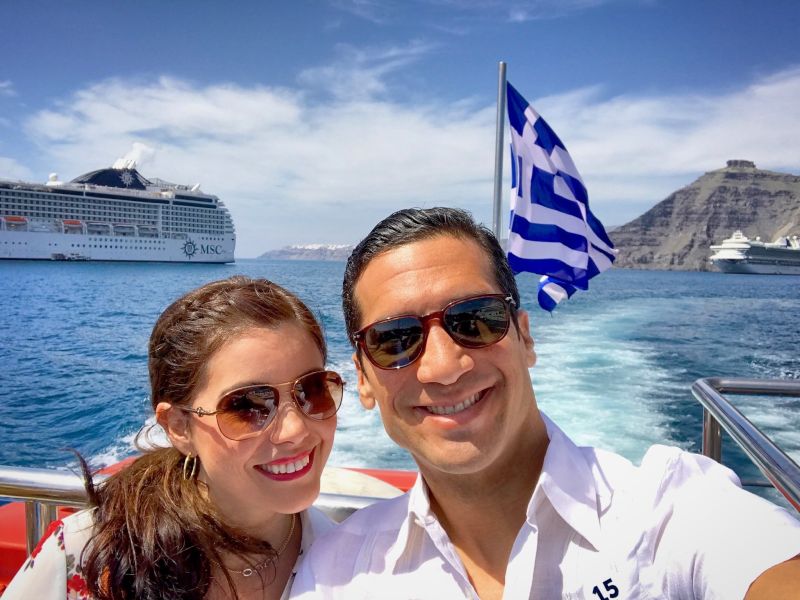 3 / 12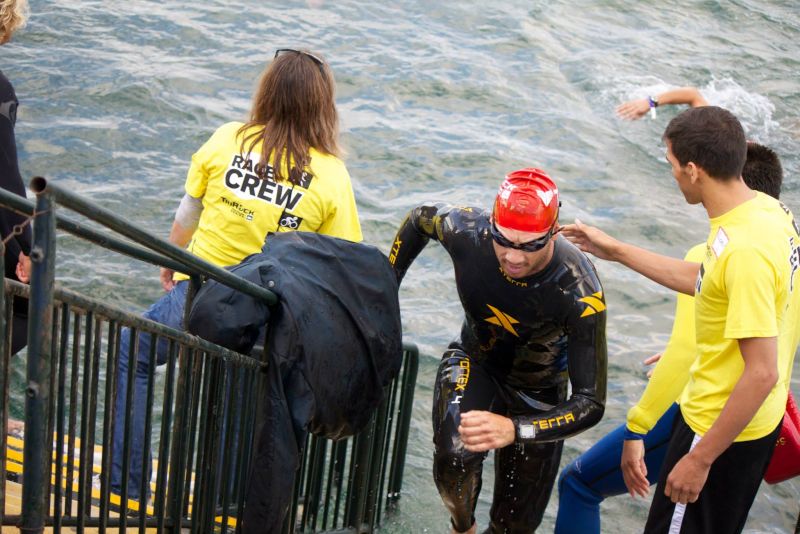 4 / 12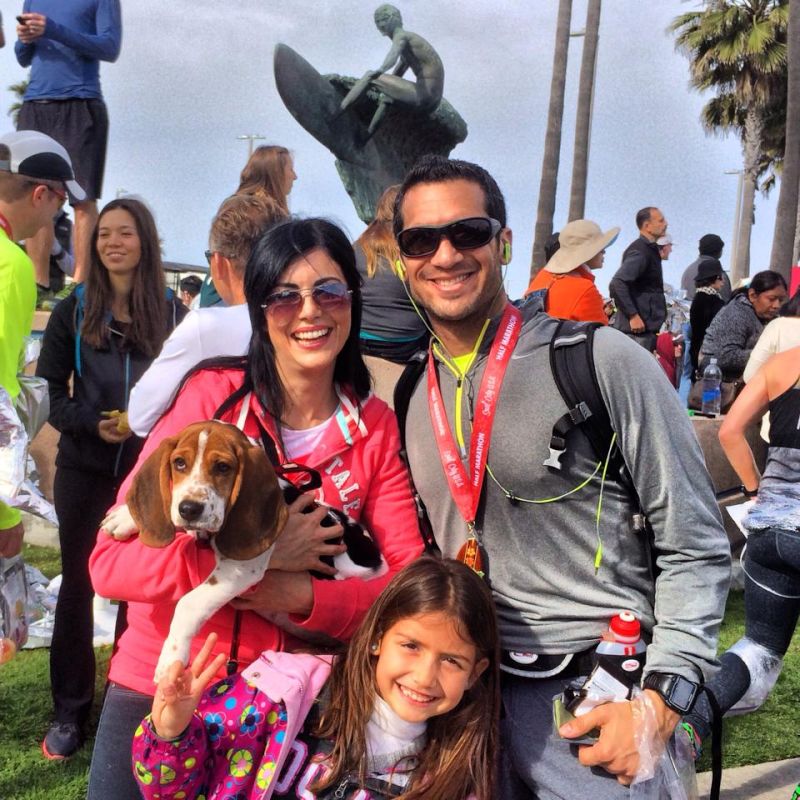 5 / 12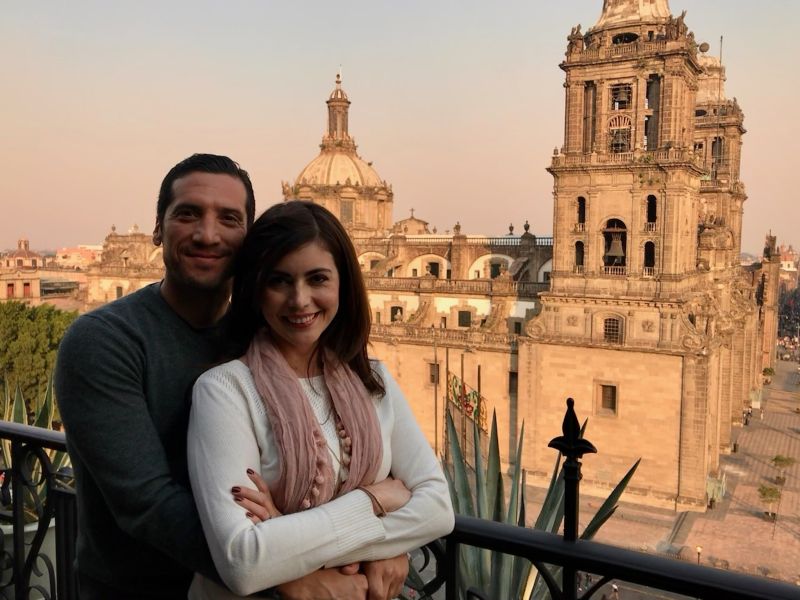 6 / 12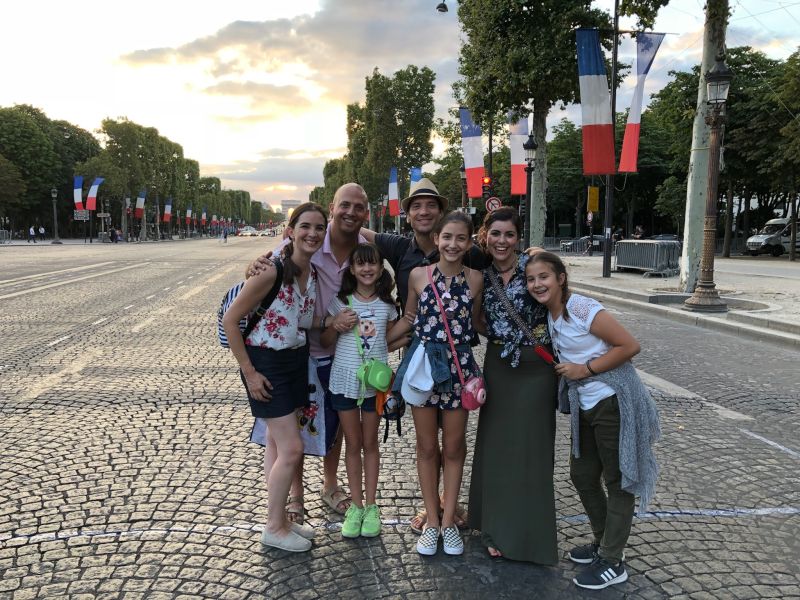 7 / 12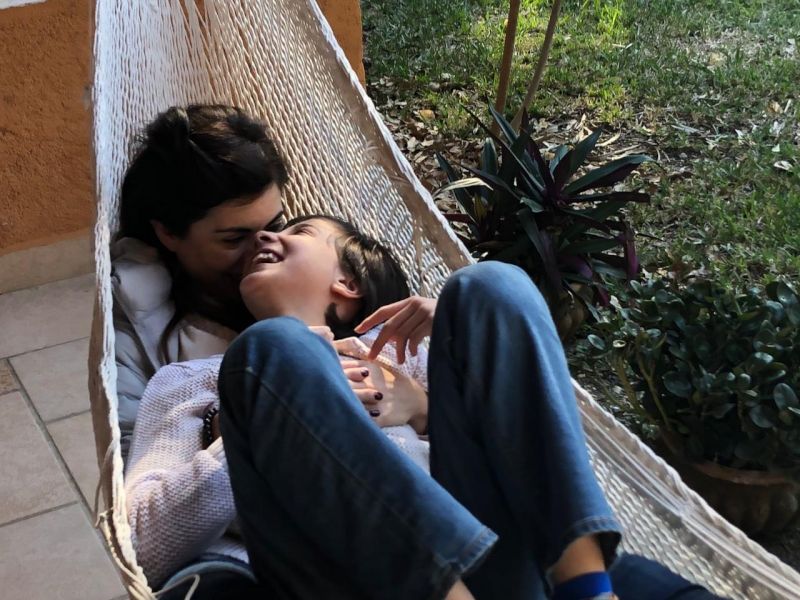 8 / 12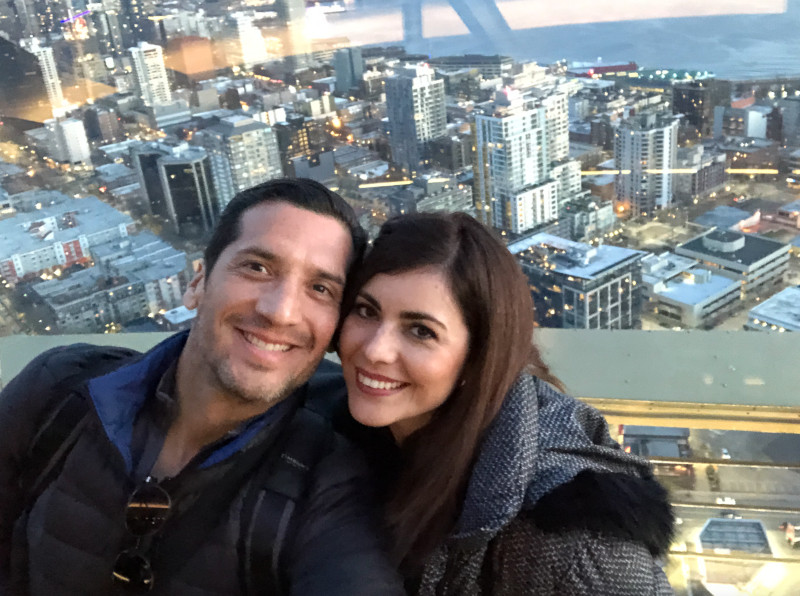 9 / 12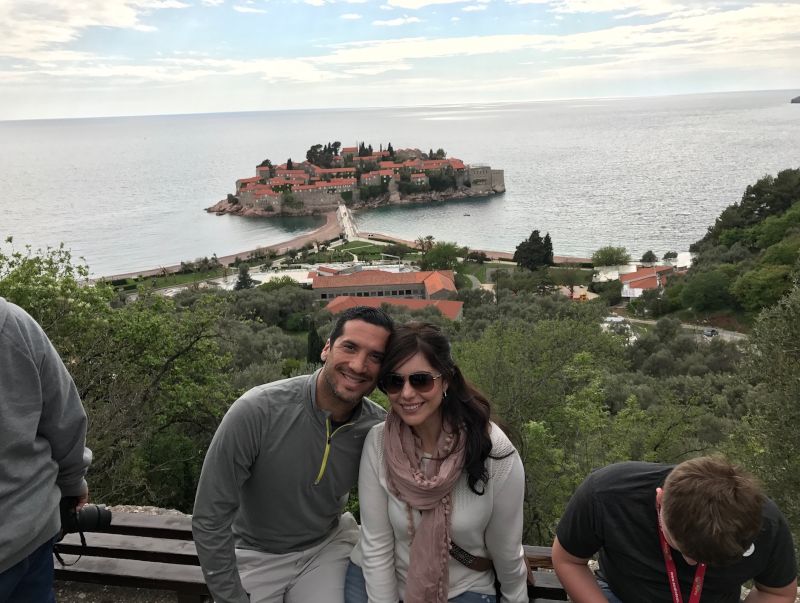 10 / 12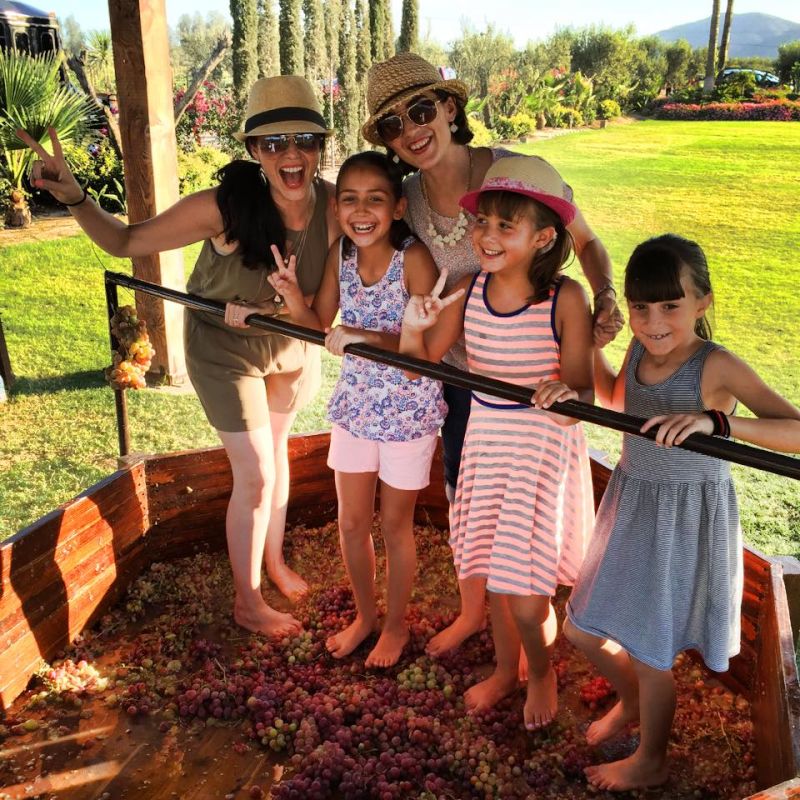 11 / 12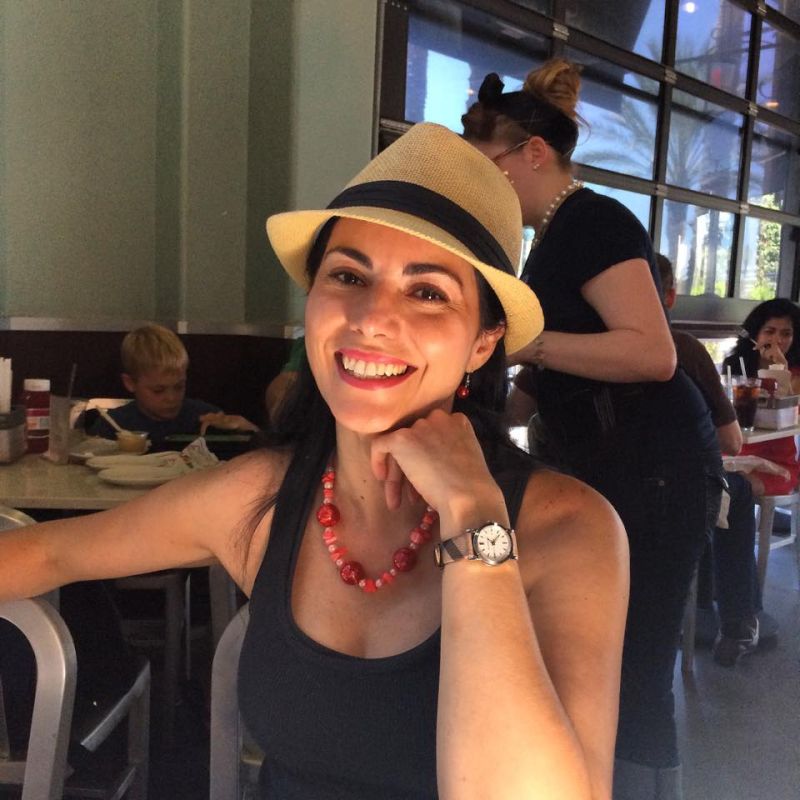 12 / 12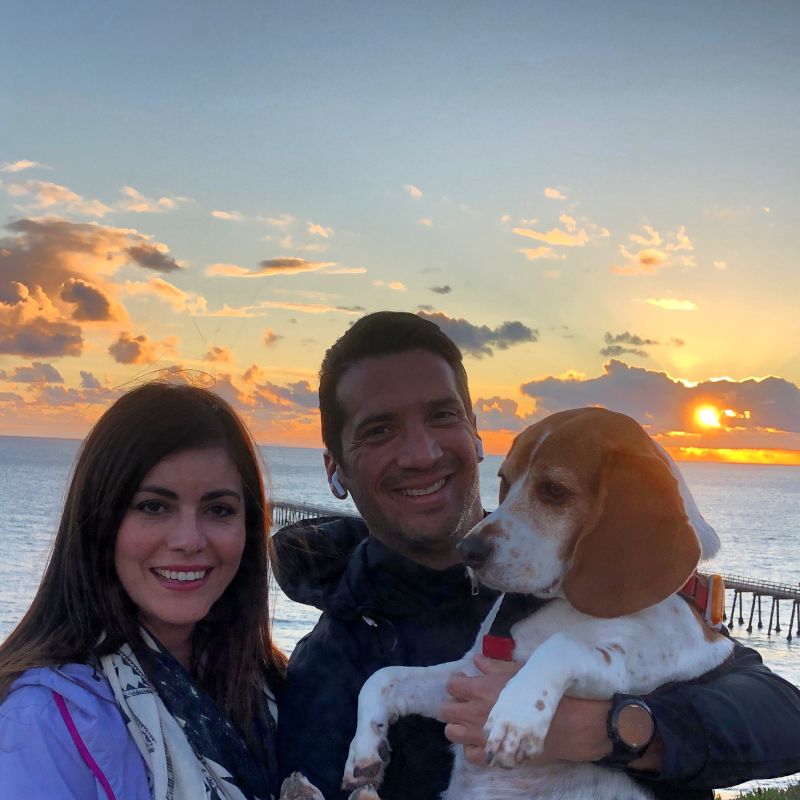 ❮
❯
Our House and Neighborhood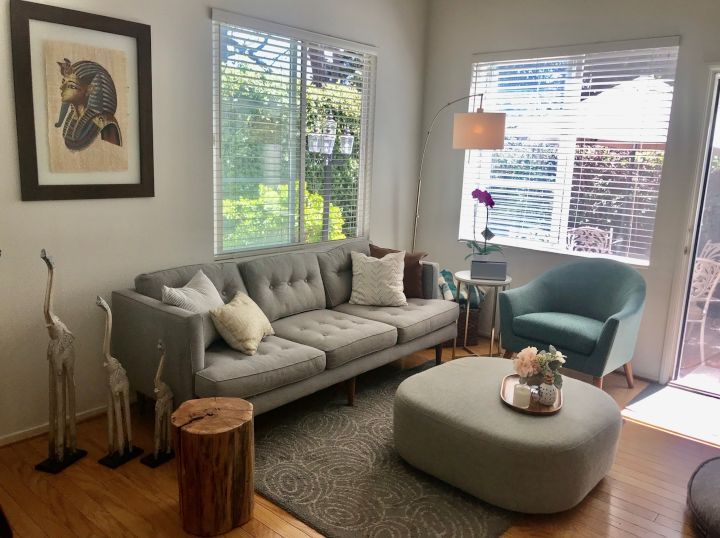 California - Our Home is a detatched-2 bedroom + Den house with 2 and 1/2 bathrooms in sunny California. It has tons of windows so we get natural light all day long! Has a small patio where we enjoy having BBQ's. Our neighborhood is really peaceful surrounded by walking trials and really close to everything (beaches, trails, Shopping centers, schools, main freeways). Everyone is super friendly with each other. We have close contact with our direct neighbors and we take care of each other. There are many children in the area and we have several common parks which we have pools, tennis courts, playground area for the kids, basketball and football courts. With all the trails and parks nearby we can bike or take a walk any time. We have amazing schools around. During Summer there are tons of classes that you can take like swimming lessons, tennis, etc.
Someone also who is very excited to expand our new family is our lovely beagle. He adores children and loves to play with the kids in the neighborhood. Our home and neighborhood is an ideal place to raise our future family and we feel the full support of our family and neighbors.
Our Extended Families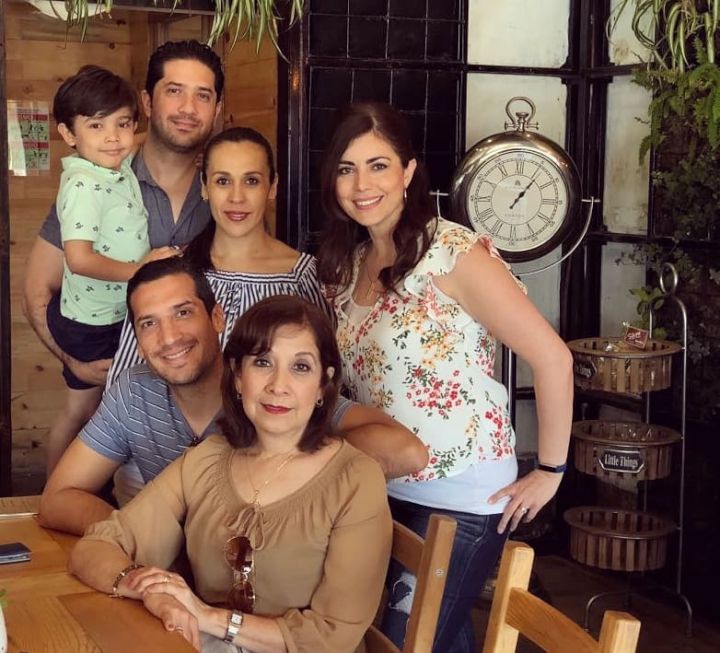 Our extended family lives in different parts of Mexico, and we're all very close and visit each other very often. When we get together, we plan ahead and schedule tons of activities for all ages. From Betty's side, we see our nieces Eli, ClauFer, and Paty (Betty's sister's Claudia's children) 4-5 times a year minimum. We either visit them in Mexico or here at home. We do take advantage of our time together when we see each other! We plan from cookouts, days at the beach, long weekend excursions including all of our pets! We also see Betty's parents very often, we're all very close and supportive of each other, specially in this new endeavor for us.
From Jorge's side, we see my parents who also live in Mexico at least once every 2 months and we try to take advantage of our time together. Also enjoy home cookouts, vacations and of course our favorite seafood restaurants! (Parents are foodies as well) We're all very close to our extended families, and EVERYONE is fully supportive in our new journey. Your Child will be immensely loved and well-cared-for not just by us, but by our wonderful extended family.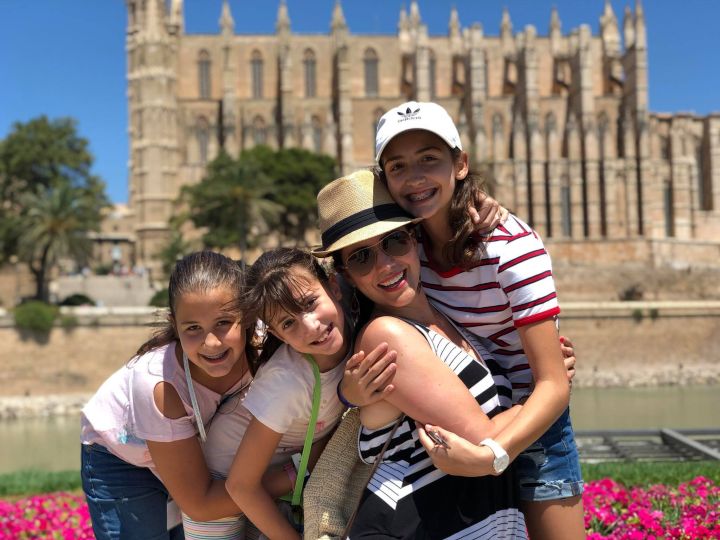 From Us to You
To Someone very Special,
We could not imagine the journey you find yourself on while reading this letter. We thank you from the bottom of our hearts, giving us this opportunity to introduce ourselves and tell you about us.
It takes an immeasurable amount of bravery to even consider what you're going through, we recognize that making an adoption plan for your child is an act of pure love. And while we all know there's multiple paths to your situation, this is the beginning of something beautiful. Our family has been heartbroken multiple times trying to raise a family, and after years of reflection and self healing, we both decided to become adoptive parents to a beautiful child, and we are incredibly excited to begin this new journey in our lives.
We've been married for 14 years and we both wanted to raise a family early on. Although dealing with infertility has being difficult, it has made our marriage stronger, and we can't wait to experience the joy of parenthood. We're thrilled to become adoptive parents, our little Beagle dog is very excited too!
We're very fun and loving couple, both born and raised in Mexico, both of us have very stable jobs in Architecture and Property Management in the US. We love to travel all over the world in our free time. And taking our Beagle with us as much as possible! We have very active and healthy lifestyles, Jorge loves challenges like the Ironman Triathlon races! Betty gives 100% to everything she does, and makes the best out of every situation, her positivity is contagious! She enjoys bike rides with Jorge, and cooking and baking sweets!
We live in a very family oriented and diverse community, perfect for raising a family with tons of bike and hiking trails, parks, playgrounds, beautiful scenery and close to the beach. We love going to the beach and long walks with family and friends on the weekends, and we're very close to our extended family. So far, we have 12 nieces and nephews, and we're Godparents to 4 of them. Family and friends trust their children to stay with us occasionally and their kids love it, and of course with our Beagle who is incredibly sweet with other kids and dogs. Even our young neighbors knock on our door to play with him! Our neighbors, family and friends and even our coworkers are fully supportive and trilled with our new journey.
We will do our best in raise your child while providing an environment of honesty, integrity, respect, opportunity, to be successful in life and most of all, our full unconditional love and support.
Also, please know what you will always have a very special place in our life and hearts, and will be sending letters and pictures, we are eager to share your child's accomplishments, successes and special moments with you.
Thank you so much for taking the time to consider us during your adoption plan journey, we are happy to answer any questions you may have for us. We would love to hear from you!
Warmest regards,
Jorge & Betty
Favorites
Actor
Gary Oldman
Tom Hanks
Actress
Helen Mirren
Charlize Theron
Animal
Dog
Dogs and Dolphins
Candy Bar
Resses peanut butter
Sour candy (specially Mexican spicy candies)
Cartoon
Tom and Jerry
Tom and Jerry
Childhood Memory
Family gatherings
Family gatherings
Childhood Toy
bicycle
kids baking kitchen
Children's Book
the little prince
Charlotte's Webb
City
Barcelona
Paris and Barcelona
Classic Movie
The Goonies
The Goonies
Day of Week
Saturday
Saturday
Dessert
Ice Cream
Chocolate & blueberry muffins
Disney Movie
Monster's Inc
Monsters Inc and Lion King
Dream Car
Austin Martin
Tesla
Dream Job
Already have it!
Already have it!
Dream Vacation
The Maldives
The Maldives
Family Activity
Beach Days
Long walks bike ride
Flower / Plant
Orchids
Peony
Form of Exercise
Triathlons
Kick boxing
Fruit
Banana
Blueberry & Avocado
Game
Video games
Card games
Hobby
Swim, bike and run
cooking / new recipes
Holiday Song
Frank Sinatra Christmas songs
Rocking around the Christmas Tree
Holiday Tradition
Family gatherings / Vacation
Travel / family vacations
Ice Cream
Vanilla
Vanilla & Pistacchio
Junk Food
Burgers
Hamburgers
Leisure Activity
Exercise, triathlons, meditation
long walks
Memory with a Child
Vacations with my family
Memory with Spouse
When we first met!
Traveling together
Movie
The Dark Knight
NoteBook & Birdcage
Movie Munchie
Nachos
Nachos
Movie Quote
You, me, or nobody is gonna hit as hard as life. But it ain't about how hard ya hit. It's about how hard you can get hit and keep moving forward. How much you can take and keep moving forward. That's how winning is done!
"The best love is the kind that awakens the soul and makes us reach for more"
Movie Type
Action / Drama
Romance/Drama; Suspense & supernatural
Musical Group
The Beatles
Dua Lipa
Personal Hero
Sister Madonna Buder / Dick Hoyt
Ruth Bader Ginsburg
Quality about my Spouse
Caring and funny
Patient & Caring
Quote
A Lazy person works twice as much
Sandwich
Egg sandwich... I know!
Turkey
Shopping Store
Apple
AnnTylor/Express
Song
John Lennon - Imagine
Bob Marley - Three little birds
Sport to Watch
Baseball
None
Subject in School
Mathematics
Biology and Mathematics
Superhero
Batman
Wonder Woman
Thing to Cook
Ceviche
Ceviche
Time of Day
Mornings
Sunset
Tradition
Big birthday celebrations
Christmas
TV Show
Game of Thrones
Ted Lasso
TV Show Character
Roy Kent
Get in Touch
Provide more information, so American Adoptions can connect you with this family.
---