1-800-ADOPTION
Thank you for viewing our profile
If you would like to learn more about us, please call 1-800-ADOPTION (2367846), fill out the form at the bottom of our on-line profile page, or email us at bp_information@americanadoptions.com.
To revisit our on-line profile page and view our profile video at American Adoptions, simply use your mobile phone to scan the QR code on the right. We are looking forward to hearing from you!
Josh & Jenna
Thank you so much for taking the time to learn about us. Adoption is our first choice to grow our family and we could not be more excited to be parents! We value laughter, joy and compassion for others and cannot wait to share these things with a child. Wherever you are in your journey, you are in our hearts, and we hope to join you. In return, we promise to provide a life for your child full of unconditional love and opportunity.
About Us
Job
District Sales Manager
People Manager
Education
Bachelor's Degree in Construction Management
Professional Training
Relationship
Legally Married
Why We Chose Adoption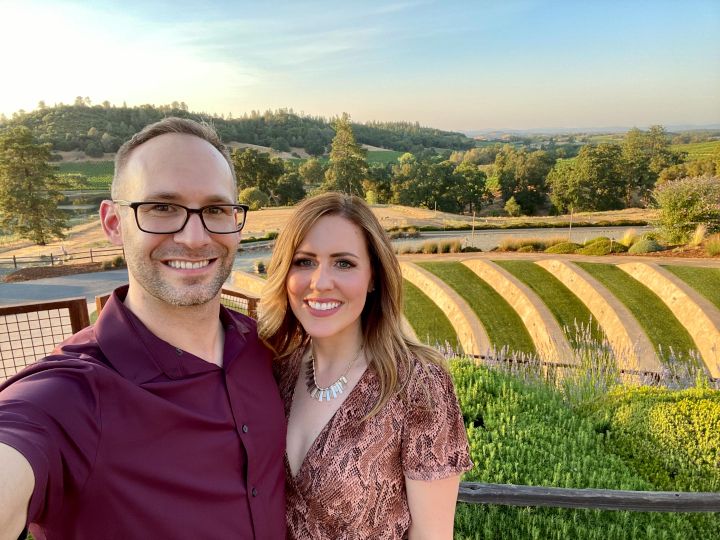 Adoption is our first choice to grow our family and our friends and family are very supportive of our decision to adopt. We grew up with infant adoption, transracial adoption and foster care adoptions in both of our families, so it has always been a normal way to grow a family for us. We have chosen not to pursue any traditional infertility options and to instead embrace adoption whole-heartedly.
We believe a family is something you make and not something you are given. Our families have always been the type to welcome everyone with open arms, whether that be for a meal, a place to stay, or just more extended family and friends to have around. We look forward to welcoming not only a new baby in to the family, but welcoming you in to our family as well, should that be what you choose.
We believe adoption offers the opportunity to bring more love into the world. We won't try to replace the love of a birth family, but instead offer the opportunity for more love. Adoption won't always be simple, but we will work hard every day to be the best adoptive parents that our child needs at that time. We understand that adoption isn't about us, but about the child and we feel we are ready and excited to experience this journey.
Our Lifestyle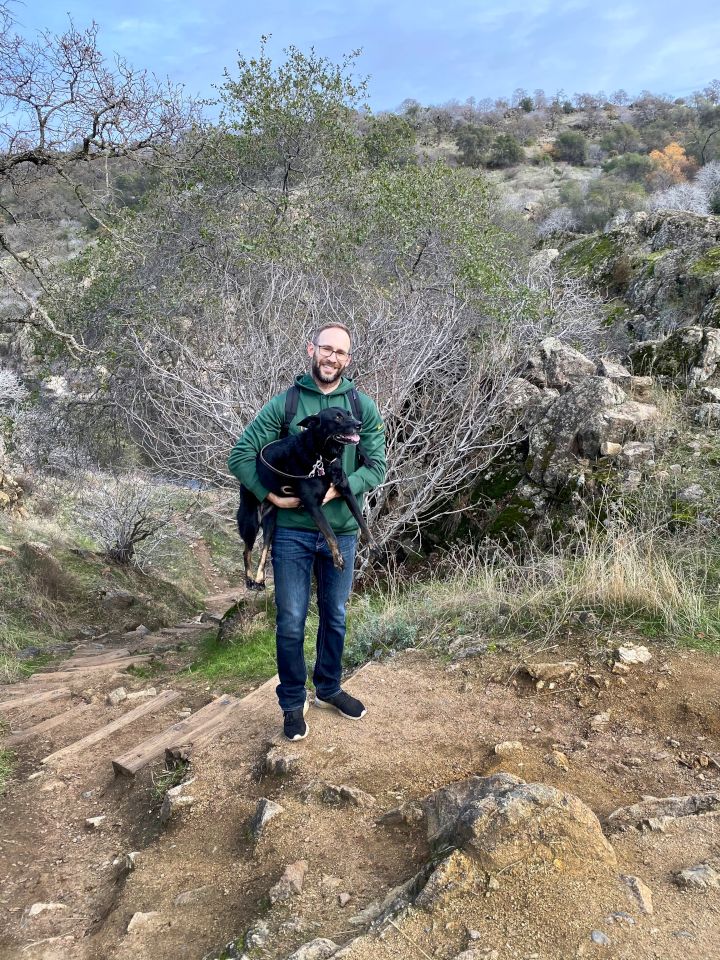 We love to travel and take a trip every year for our anniversary. Our most recent trip was a week in New York City and our next trip will be to Europe. We look forward to adding an annual family trip and experiencing new adventures as a family of three!
Josh has many hobbies, his favorite being to watch the Green Bay Packers. We enjoy watching the games with friends and family in person and on FaceTime for those farther away. You can often find him in the yard tending to our vegetable garden and plants. He also is passionate about fitness and works out daily in our home gym. Josh works from home in business development for a Fortune 500 construction company.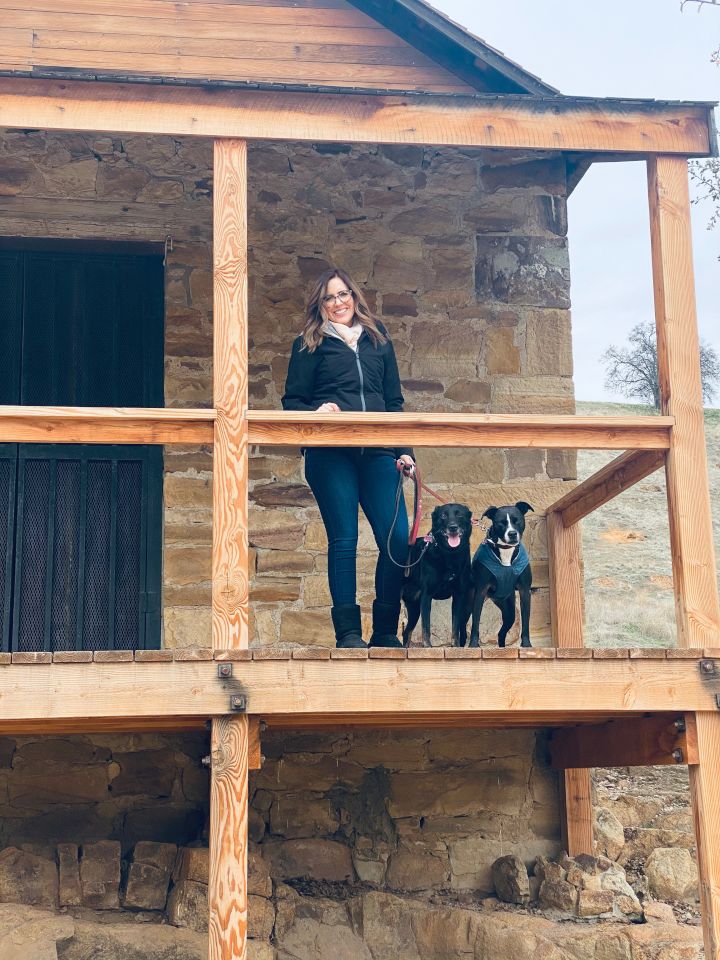 Jenna also enjoys gardening, specifically her 20+ house plants. She loves animals and hopes to show her child the rewards that come from caring for living things. She enjoys trying new healthy, plant-based recipes that her and Josh cook together every evening. Jenna works as a Manager for a global tech company and that provides her with amazing benefits for her family and a flexible schedule. In her free time she enjoys wine tasting and dinner dates with friends, online shopping, and decorating their home.
Together we love traveling to new places, hikes with our dogs, snowboarding, weekend trips to the lake, concerts, going to Sharks and Packers games, and binge watching Friends. While we absolutely love the life we have built, we look forward to new activities with a child!
Cultural Diversity
We are passionate allies for equality for those of all backgrounds and will raise our child to believe the same. Jenna is active in diversity networks through her job that supports women, LGBTQ+, black and LatinX communities. Honoring a child's cultural heritage is very important to us. We believe there is so much to be learned and enjoyed from other cultures and that's a big reason why we love to travel. We plan on making our child's heritage something we are proud of as a family.
In our family we don't shy away from the hard conversations and we love unconditionally. As hopeful parents we will make every effort to educate ourselves on the importance of validating our child's experience and we realize this work will never be done. We feel confident in our ability to navigate through differences we may not have experience with first hand. We will be sure to choose schools, community, and friends who align with these values and create cultural mirrors for our child.
This will all be in an effort to help ensure our child grows up confident and proud of who they are and what makes them special in this world. We plan to do this by ensuring we are positive examples, having genuine curiosity, involving our family in opportunities to give back, and most importantly; being parents who listen before they speak.
Photos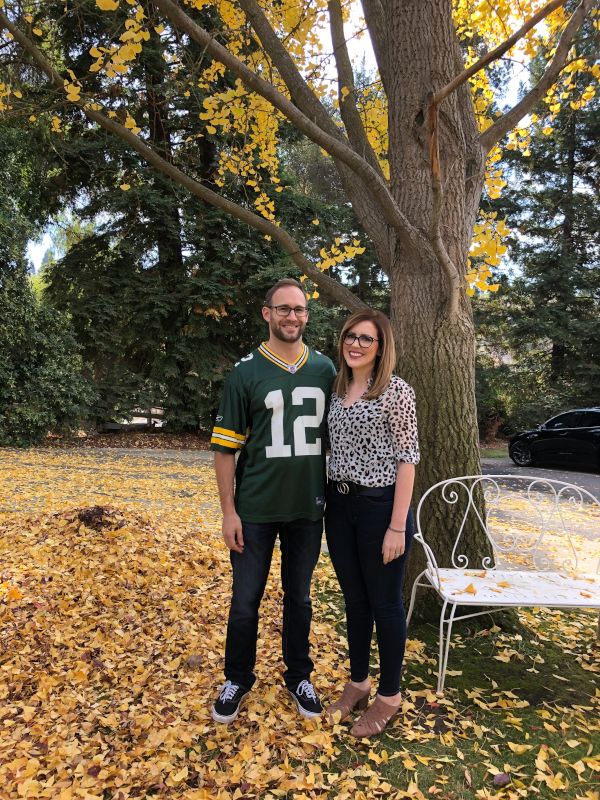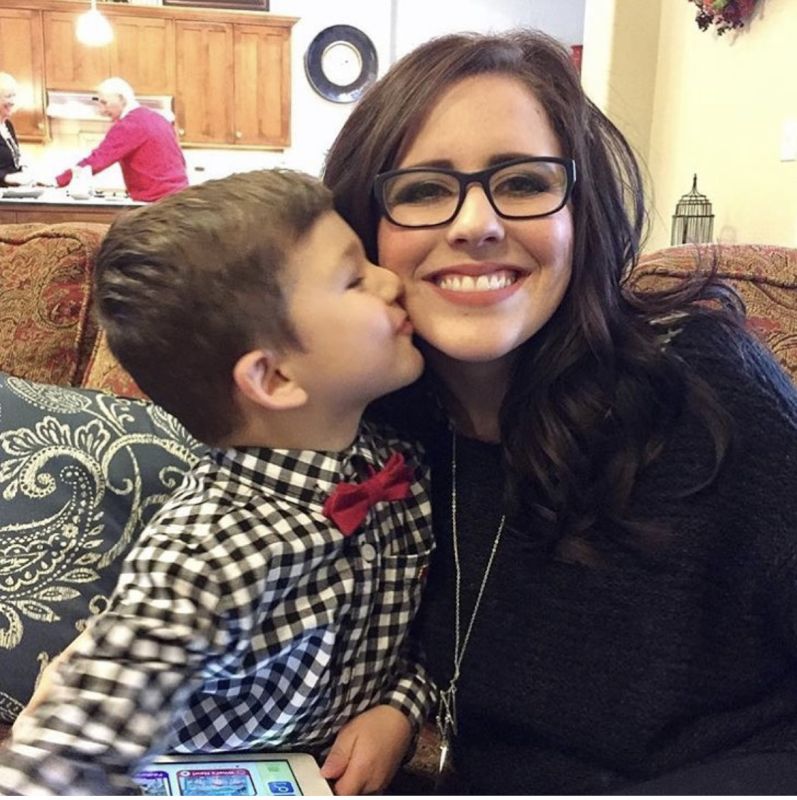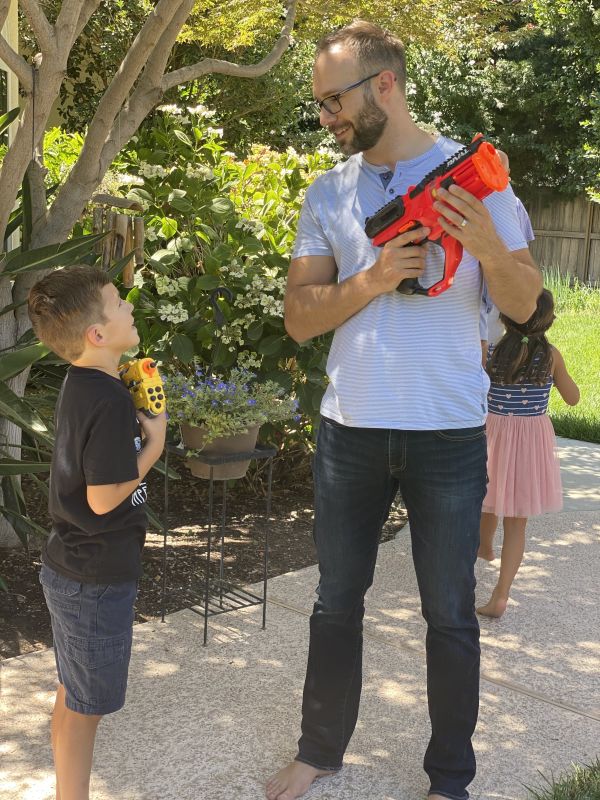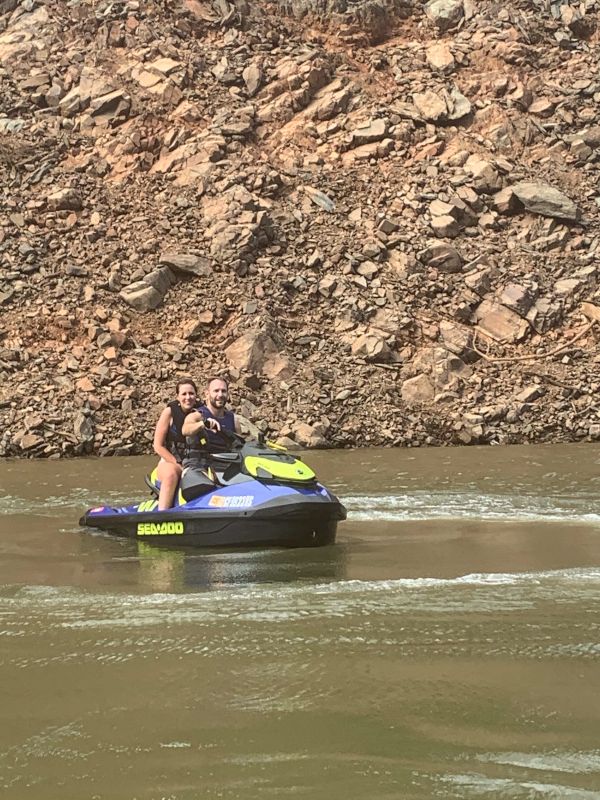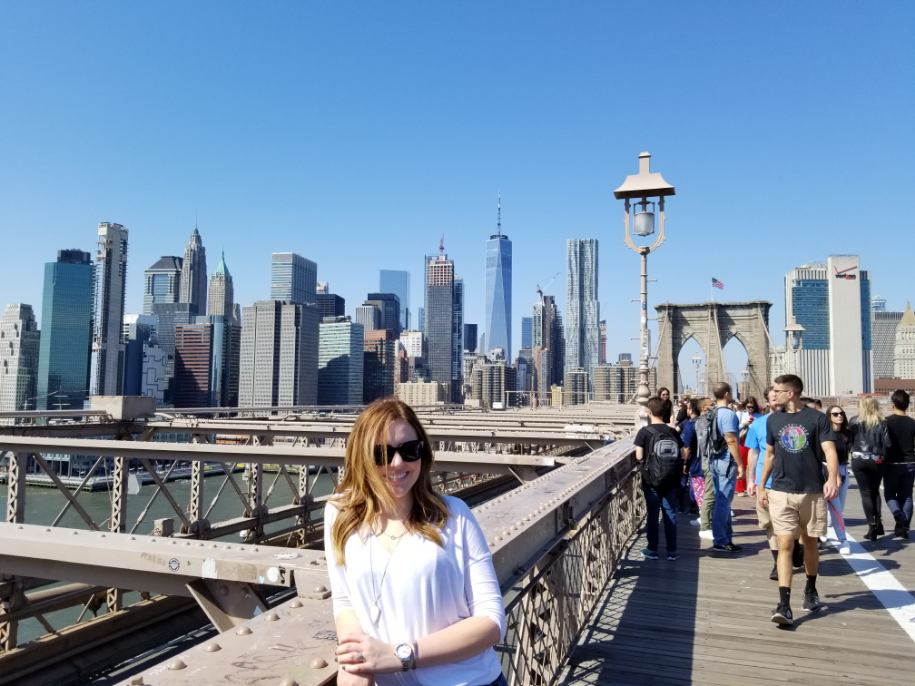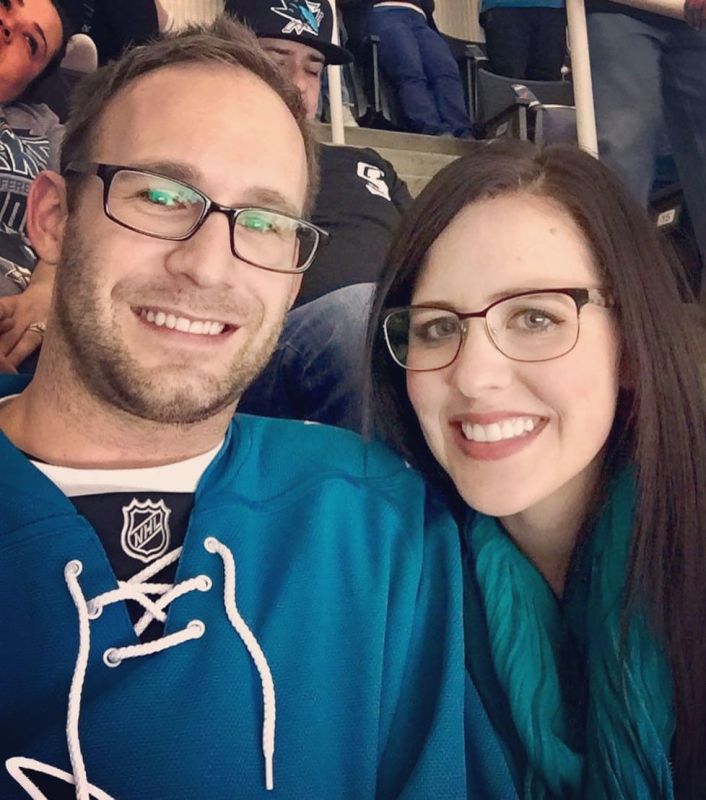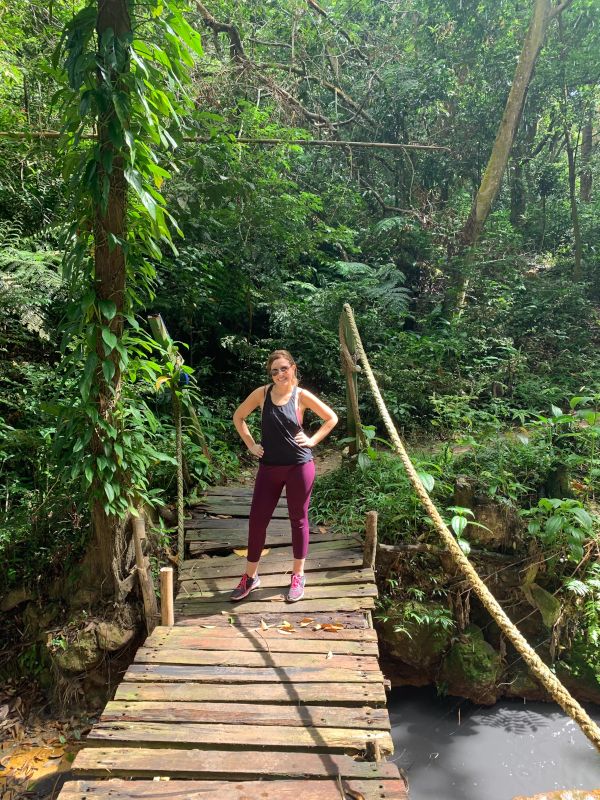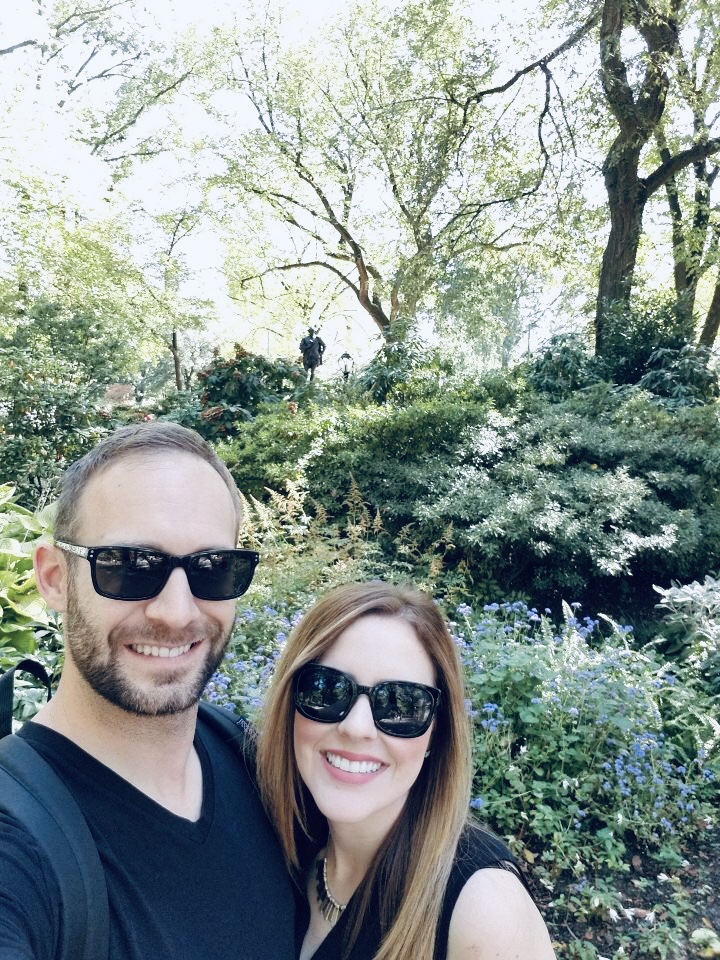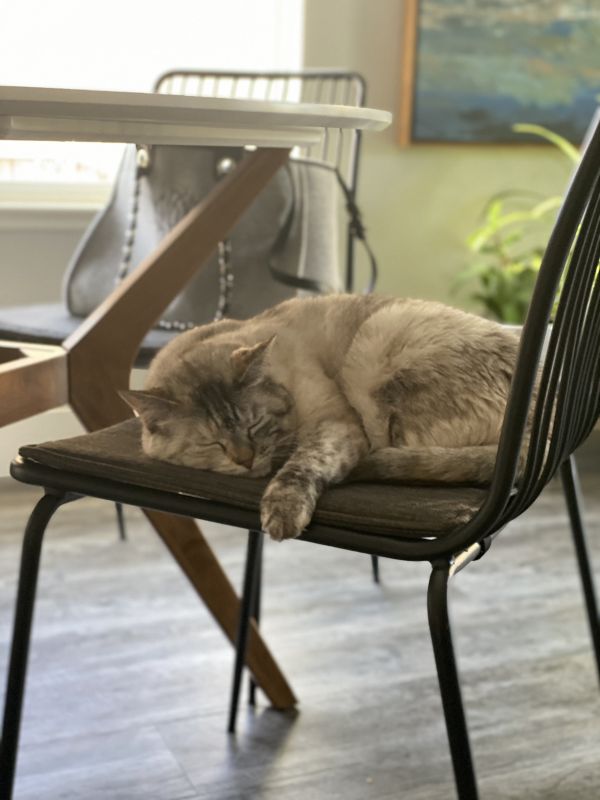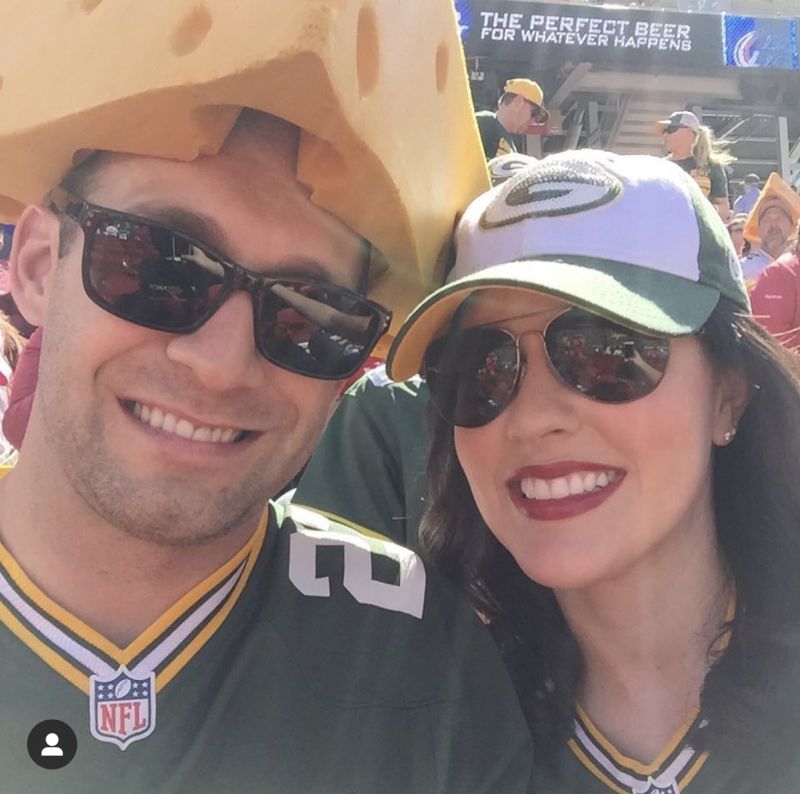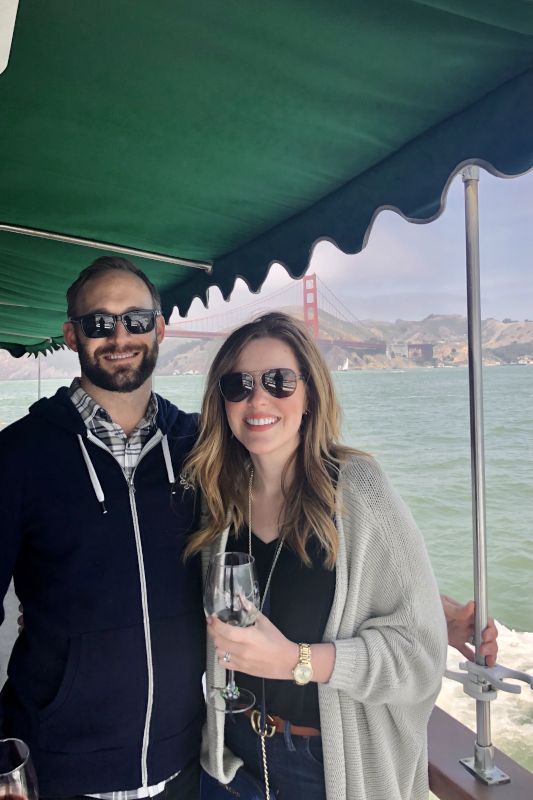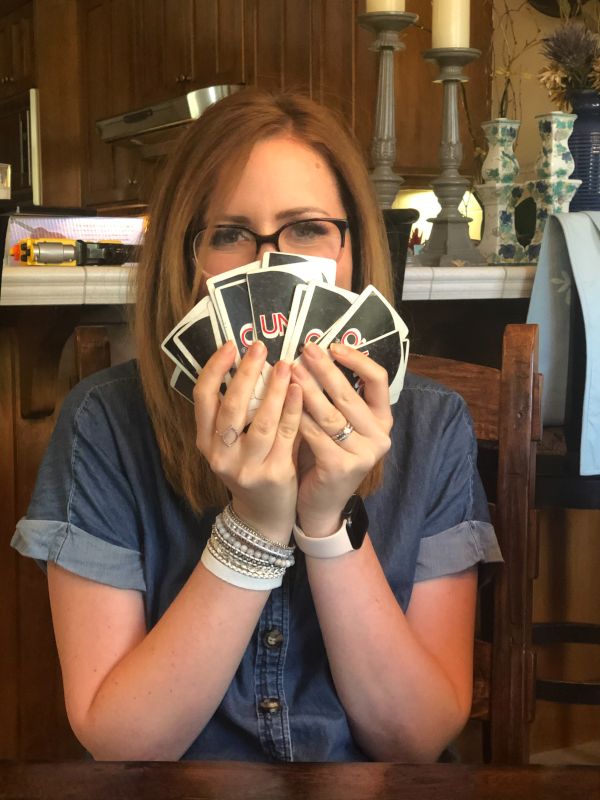 ×
1 / 12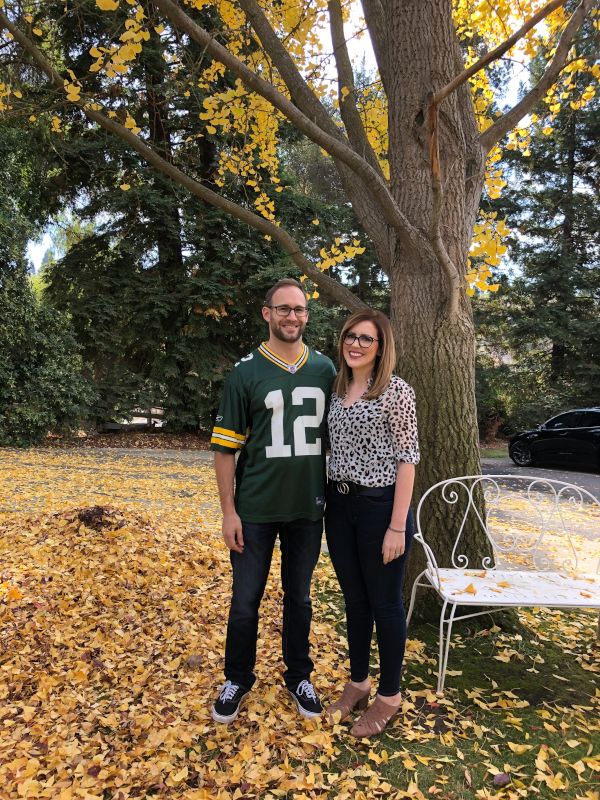 2 / 12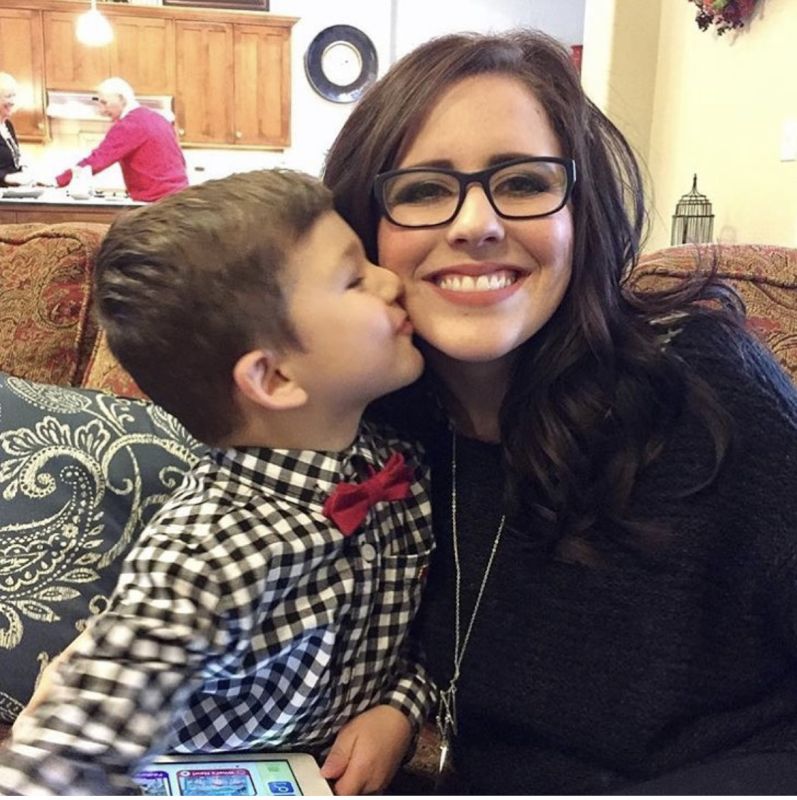 3 / 12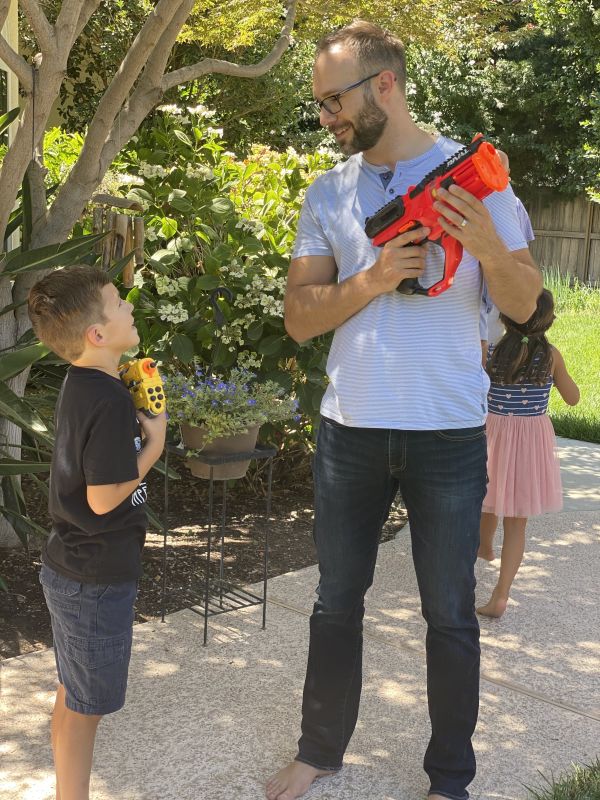 4 / 12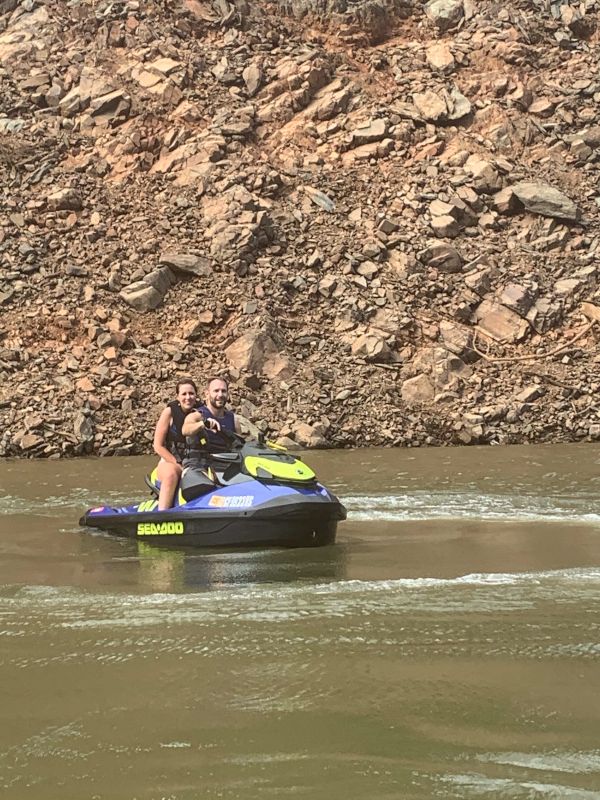 5 / 12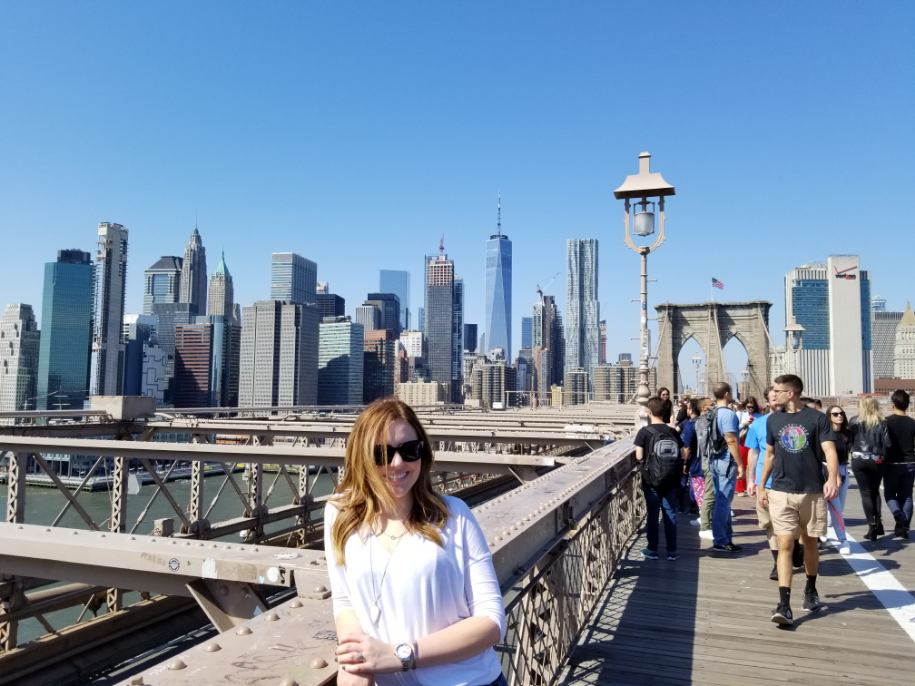 6 / 12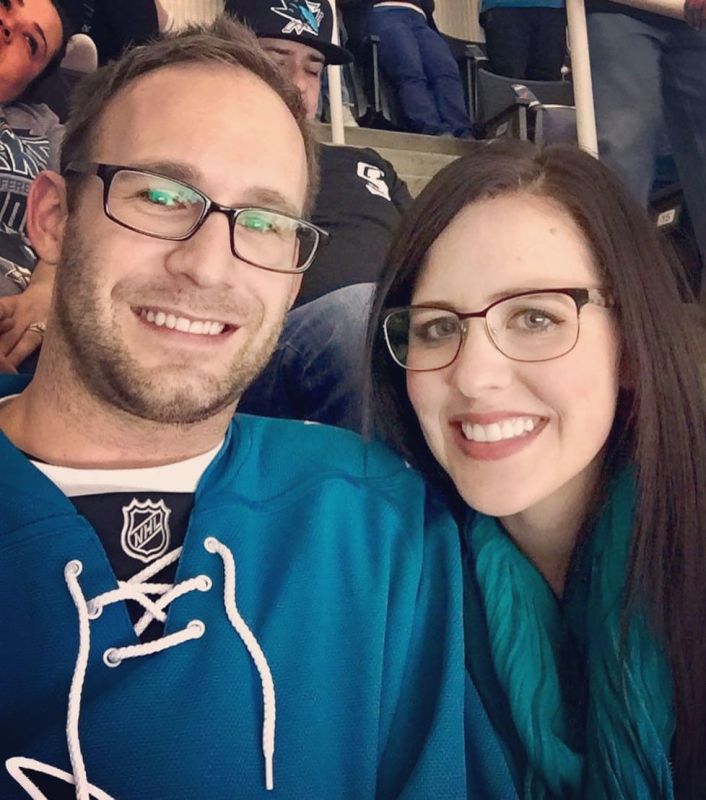 7 / 12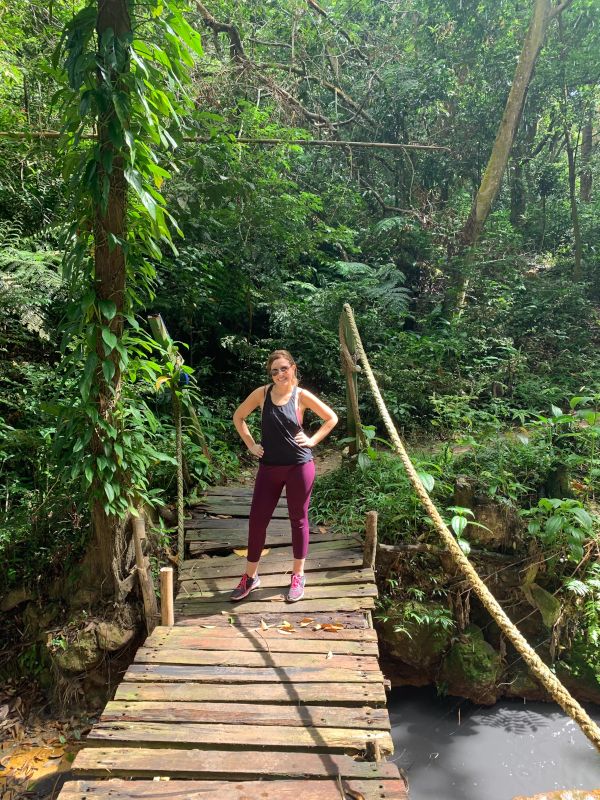 8 / 12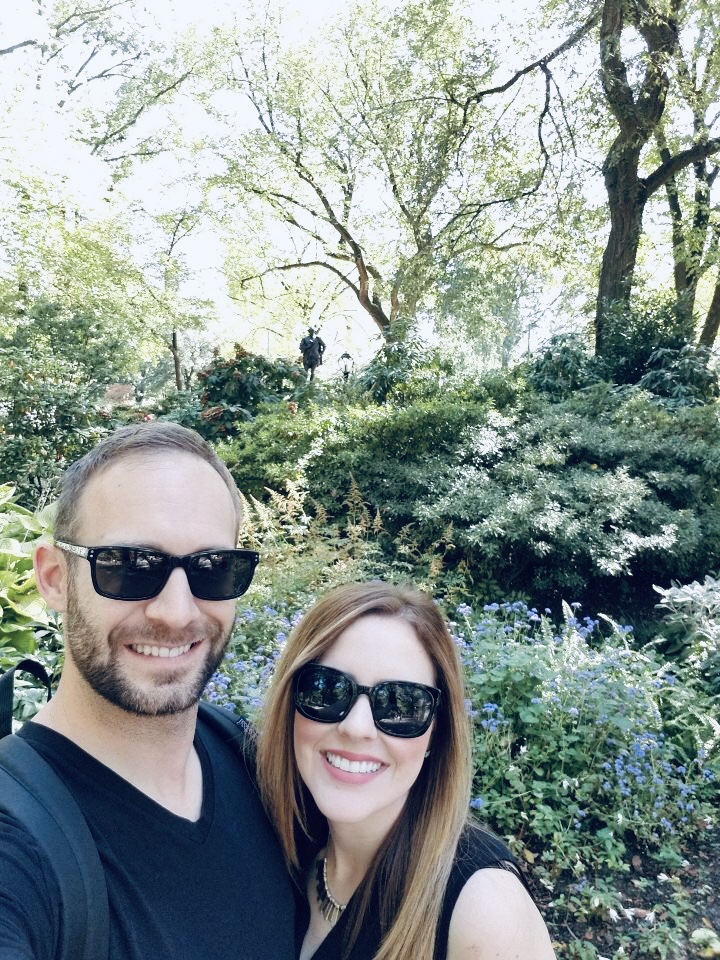 9 / 12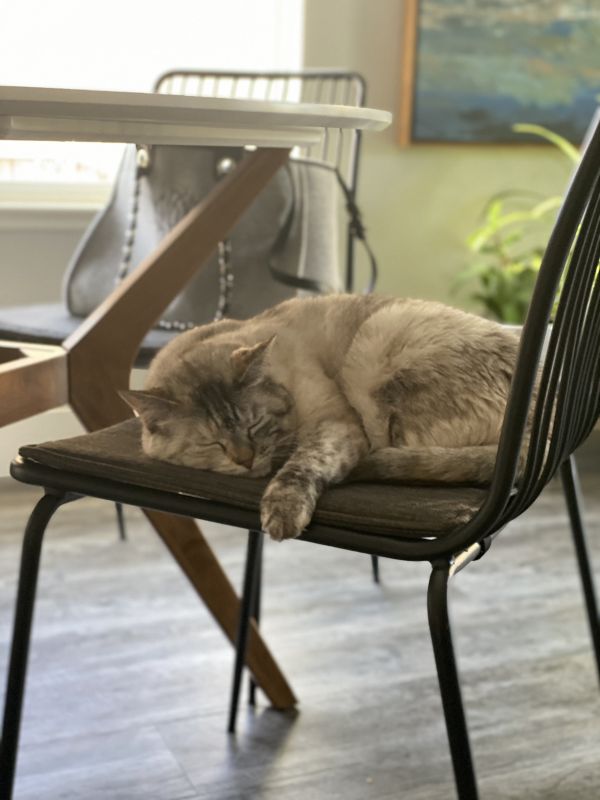 10 / 12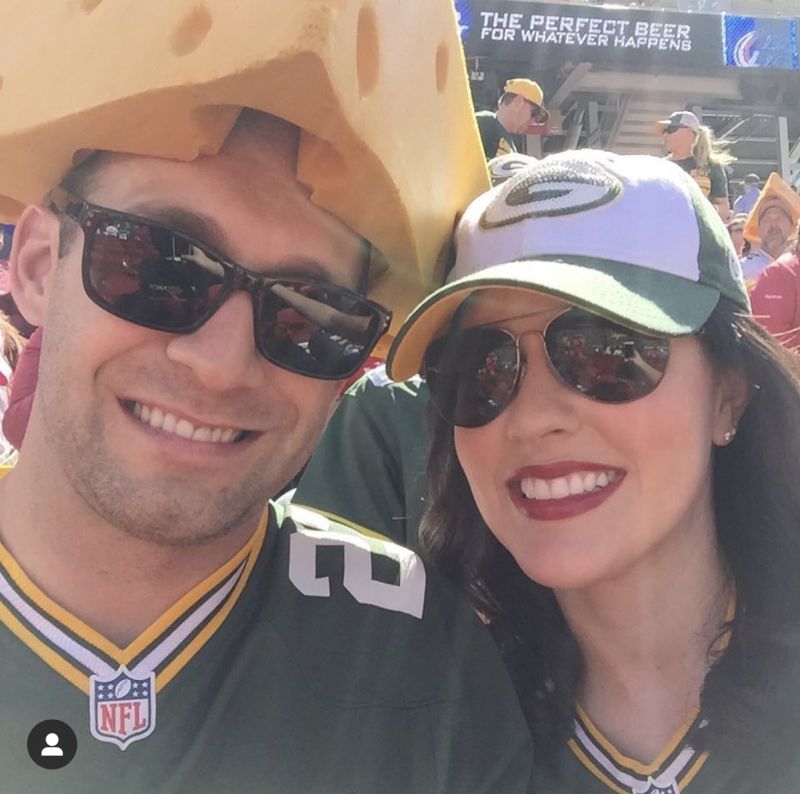 11 / 12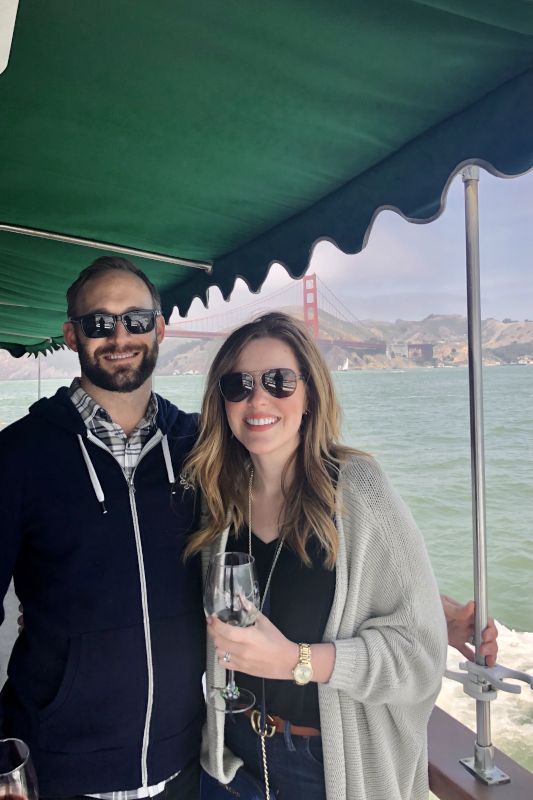 12 / 12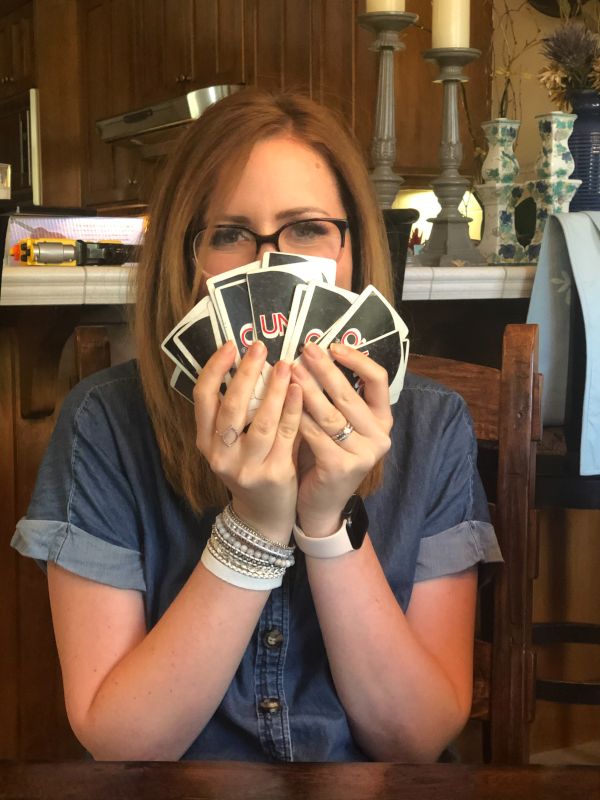 ❮
❯
Our House and Neighborhood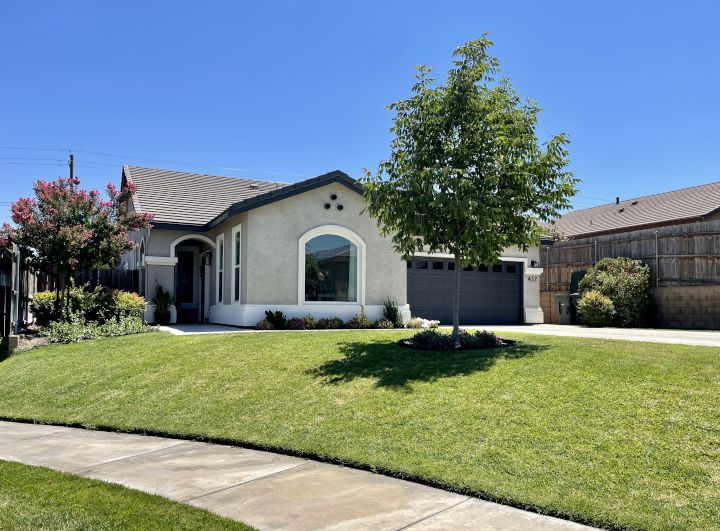 We feel so lucky to live in Northern California. The best part about where we live is our close proximity to everything! We enjoy day trips to Santa Cruz, San Francisco, snowboarding, the lake, amazing hiking trails and national parks. These things also allow for us to experience a melting pot of different activities, cultures and ways of living. We look forward to these adventures with our child.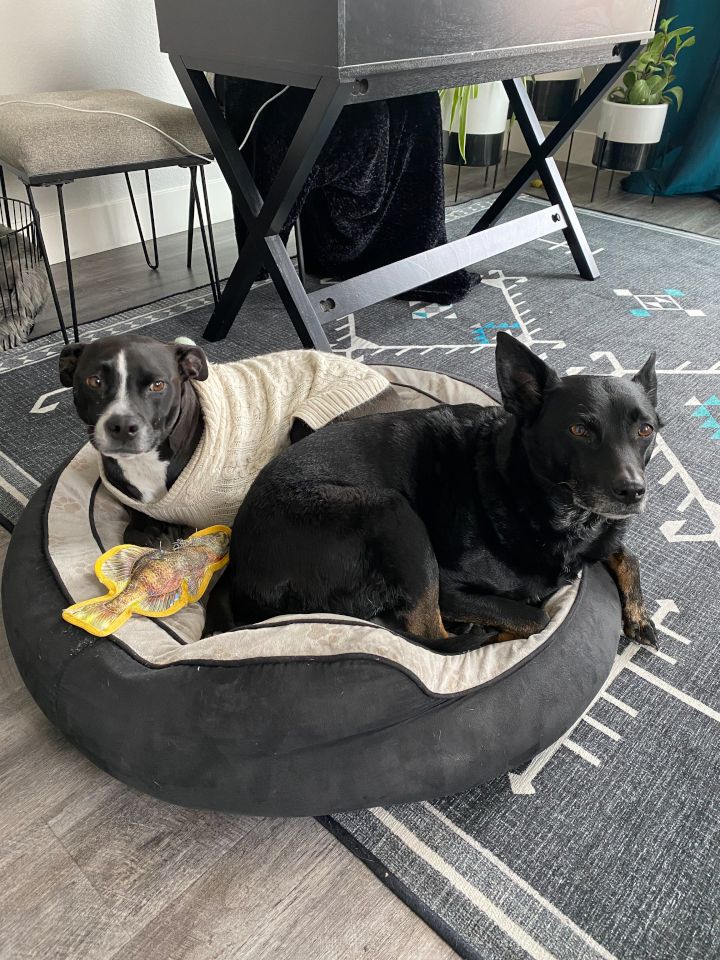 We built our house and we love making it in to a home! While Jenna enjoys interior decorating, Josh has done most of the work himself. We picked this home seven years ago because we could see ourselves growing our family here. We have four bedrooms, three bathrooms and a family friendly open concept that includes a kitchen island that we gather around. We have a large yard where we enjoy barbecues, gardening, games, and hanging out around the fire pit. We also have space for our home gym and an office, as Josh works from home.
Our home is within walking distance of highly rated schools and several parks. It also backs up to farm land where we visit our neighbor's animals on our evening walks. The neighborhood is full of young families. You will often see people walking dogs, children riding bikes, playing basketball and baseball on the quiet streets.
Our community is safe and close-knit and hosts family friendly parades, sporting events, and festivals. Our favorite of these traditions is making hot chocolate and visiting the Christmas lights show every year.
Our Extended Families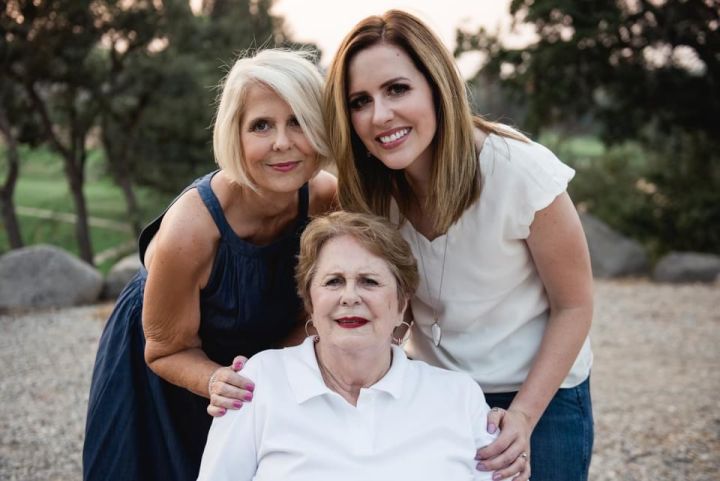 We are fortunate to be close to our families. Time spent together with both of our families is most closely defined by laughing hard and playing hard!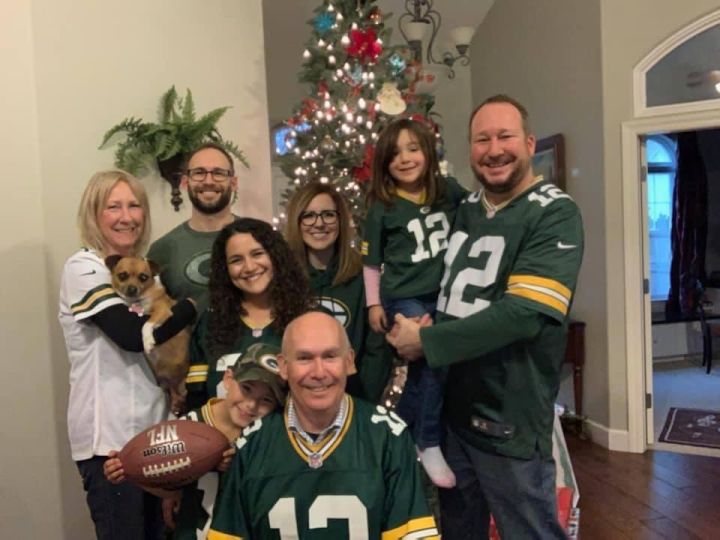 Jenna's family lives close by and we see them often, whether it be for family dinner, or to see every Marvel movie ever made. She comes from a blended family and everyone likes to gather together for holidays and game nights. We can be found on our family houseboat most weekends in the summer. Jenna has a large extended family with many cousins that grew up together. Holidays are always loud, crazy and fun. This will be the first grandchild in her immediate family, so this baby is very much anticipated and sure to be surrounded with lots of love.
Josh's family lives about two hours away. We keep in touch daily by sharing pictures, text or FaceTime. We visit often and enjoy watching the Packers play and spending time with our niece and nephew, who we are Godparents to. We love getting to experience watching them grow up and participating in their hobbies with them. One of our favorite things to do is hang out by the pool or play card games together. Josh loves a good nerf fight with our nephew. Josh's parents can't wait to visit more often and are looking forward to babysitting.
From Us to You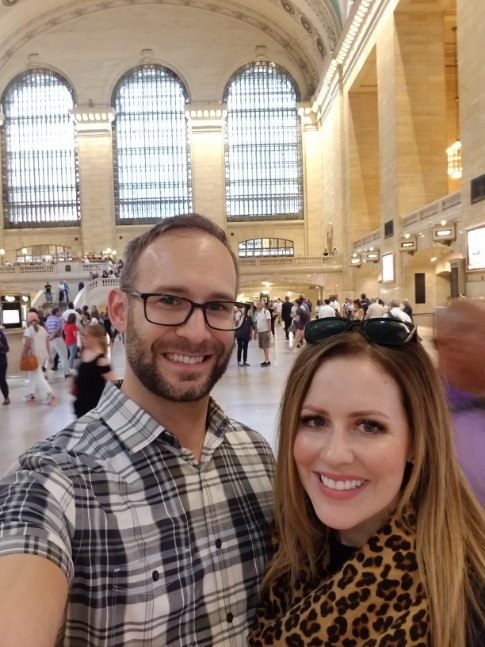 Thank you for taking the time to learn about us. We can't imagine how difficult this process must be for you. We admire that you are able to consider the difficult decision of adoption for your baby and are honored to be considered as potential adoptive parents to your child.
We first met when though mutual friends in 2007 and have been together for thirteen years and married for ten. Starting out as friends has been a foundational part of why our relationship has grown as strong as it has over the years. Since we have been married we have experienced both joy and hardship, so we truly appreciate what it means to commit to another person through good times and bad. Over the past few years we have thought deeply about growing our family and choosing adoption. We have spent that time preparing ourselves to be able to provide for anything a child may need, from diapers to college. We have built a relationship based on love, laughter and respect for each other, and want more than anything to share these values with a child. If you chose us it would be the greatest gift that would never go unappreciated. In return, we promise to provide a life for your child full of unconditional love and opportunity.
We have a home that is full of laughter and joy, where family is always around. Our parents are especially looking forward to becoming grandparents and can't wait to spoil a child! Personally, we look forward to encouraging our child to be the absolute best version of themselves as they discover their own passions and interests. We plan to provide opportunities for high quality education along with exposure to travel and experiences. We also look forward to being active and involved parents. We can't wait to spend time as a family at parks, school and sports/activities, vacations and holidays with a loving and fun extended family. We also welcome diversity and plan to incorporate your child's heritage in to the traditions we develop as a family. It will be a priority for us to create a safe and loving home for a child where they will be free to explore their own unique interests and identity. Above all else, we are dedicated to making sure our child is healthy and truly happy.
We have thought about sharing our child's adoption story with them at bed time, so they always end each day knowing how special they are and how much they are loved by us and by you. We know this dialogue will change as they get older and we look forward to an open and honest conversation about their adoption. They will know that they were loved by you and that you would be the reason our family came to be and for that we would be forever grateful.
We can imagine that you may have many questions about how your child is growing up and who they are becoming. We plan to share updates and milestones of your child through emails, letters, pictures and visits, should that be what you want. We also realize that your desire for connection may change through time, and that's OK. However and whenever you choose to be involved, we will welcome you in to our lives with open arms. We want you to be pleased with the life you have chosen for your baby and be proud of the person they become.
Thank you again for considering us. We know that the decision you make will not be an easy one and we do not take it lightly that you are taking time to get to know us. We know adoption is about love and this act of love will be an incredible gift to our family. We will make sure that our child knows that and knows about you.
Our hearts are with you as you make this difficult decision.
Josh & Jenna
Favorites
Actor
Leonardo DiCaprio
Leonardo DiCaprio
Actress
Charlize Theron
Audrey Hepburn
Author
Kevin Seifert
Brene Brown
Candy Bar
Butterfinger
Chocolate covered caramels
Cartoon
South Park
90s cartoons
Childhood Memory
Playing in the snow in Wisconsin where I grew up
Coffee dates with my mom
Childhood Toy
Video Games
Barbie
Children's Book
Clifford The Big Red Dog
Roald Dahl books
Classic Movie
Shawshank Redemption
Breakfast at Tiffanys
Day of Week
Saturday
Sunday
Dessert
Angel Food Cake with Strawberries
Brownies
Disney Movie
Aladdin
The Lion King
Dream Car
Tesla Model S
Tesla Model S
Dream Job
Dog Trainer
Any job that brings me joy and provides for my family
Dream Vacation
Traveling through Europe
Travel through Europe
Family Activity
Houseboat trips
Holidays
Flower / Plant
Orchids
Monstera
Food
Street Tacos
Mexican Food
Form of Exercise
Weight Lifting
Weight Lifting
Fruit
Strawberries
Strawberries
Game
Football
Poker with dad
Holiday
Independence Day
Christmas
Holiday Song
Carol of The Bells
White Christmas - Bing Crosby
Holiday Tradition
Thanksgiving Dinner
Hosting Christmas Eve dinner
Ice Cream
Chocolate Chip Cookie Dough
Chocolate Chip Cookie Dough
Junk Food
Chips and Salsa
Candy
Leisure Activity
Watching football with family and friends
Spending time with my dogs
Magazine
Sports Illustrated
Memory with a Child
Nerf wars with my nephew
Playing with my niece and nephew
Memory with Spouse
Anniversary trip to New York
Our anniversary trips
Movie
Golden Eye
Billy Madison
Movie Munchie
Popcorn
Popcorn
Movie Quote
"How do you like them apples?"
"You can't sit with us" - Mean Girls
Movie Type
Mystery/Suspense
Comedy
Musical
Book of Mormon
Book of Mormon
Musical Group
Mumford and Sons
Nursery Rhyme
Itsy Bitsy Spider
"Star Light, Star Bright"
Olympic Event
Snowboard Halfpipe
Gymnastics
Personal Hero
David Attenborough
My mom
Poet
Kids poems: Shel Silverstein - Where The Sidewalk Ends
Quality about my Spouse
Sense of Humor
His strength
Quote
"We were on a break!"
"Live as if you were to die tomorrow. Learn as if you were to live forever." - Ghandi
Restaurant
Mexican Food
Mexican food
Sandwich
California Club
Burritos
Scripture
Psalm 23
"Be on your guard; stand firm in the faith; be courageous; be strong." - 1 Corinthians 16:3
Shopping Store
Amazon
Target
Song
"I Will Wait" - Mumford and Sons
Anything written by Taylor Swift
Sport to Play
Football
Baseball
Sport to Watch
Football
Football or Hockey
Sports Star
Aaron Rodgers
Aaron Rodgers
Sports Team
Greenbay Packers
San Jose Sharks
Subject in School
Math
History/Social Studies
Superhero
Spiderman
Wonder Woman
Thing to Cook
Asian Food
home-made tortillas with grandma
Time of Day
After 5
Afternoon
Tradition
Superbowl
Celebrating holidays with family
TV Show Character
Ross Gellar
Ross Gellar
Vacation Spot
The lake
Any place we haven't been before