U.S. Adoption Process in Arkansas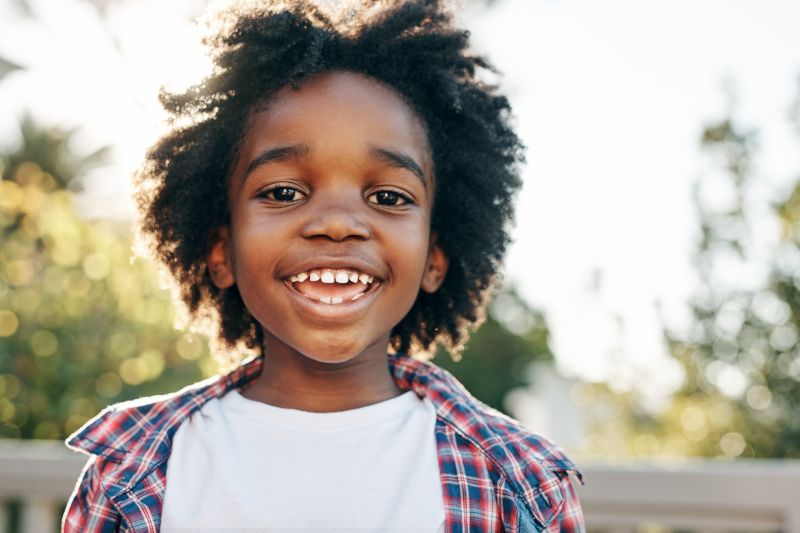 Wondering how to become a mom or dad to a child through the adoption process in the USA? The American adoption process in Arkansas offers a great path to parenthood. It can be complicated, but you can rely on American Adoptions to help along the way.
American Adoptions is a fully licensed, non-profit domestic adoption agency with a long history of building strong families. In fact, we've helped more than 13,000 families work through the adoption process in the U.S. We provide unmatched resources, helpful advice, and emotional support when you need it.
Below, we've included details about the domestic adoption process in America and the high-level support American Adoptions extends throughout the adoption process in the United States.
To learn more about how to adopt a child in the U.S., simply contact us. We want to help, and it's easy to get started. You can talk to an adoption specialist today by calling 1-800-ADOPTION or completing our online form. In the meantime, keep reading to learn more about the life-changing adoption process in Arkansas.
What Can I Expect from the American Adoption Process in Arkansas?
If you're looking for information on how to adopt a child in the U.S., it will help to understand what to expect from the American adoption process in Arkansas. There are many requirements in adoption, but don't worry. You'll have help from your adoption agency as you complete the U.S. adoption process and build the family you've always wanted.
1. Determine whether adoption is right for your family
Maybe you've struggled with infertility. Maybe you're part of a same-sex couple. Maybe you prefer the idea of starting your family through the American adoption process in Arkansas. In any case, the adoption process in the U.S. allows you to provide a loving home and a bright future to a kid in need. The American adoption process is a satisfying way to grow your family. That's because it gives a child hope of a better future rich in love and opportunity.
One of our birth mothers, Janelle, explains, "[Adoption] saved my twins. It saved my relationship. It saved their lives. If it weren't there, I don't know what I would have done."
Our agency strives to make dreams come true for hopeful parents by helping hundreds of couples each year. Choosing become a mom or dad through adoption is the first step in the U.S. adoption process in Arkansas, and it's the start of an amazing journey.
2. Choose an adoption professional
The Arkansas adoption process in the U.S. is complicated. That's why you need excellent support and top-notch resources to complete your journey. Please know American Adoptions offers industry-leading expert advice, great compassion, and a full range of helpful resources.
We'll be there for every step in the U.S. adoption process in Arkansas. Your family's future is our priority. We're capable of handling adoption nationwide because we are fully licensed in all 50 states.
One way American Adoptions and local agencies differ is that we work on the American adoption process in Arkansas and every other state. Local agencies are licensed and regulated by authorities only in one state, so they offer fewer adoption opportunities, more limited resources, and smaller staffs.
3. Building your adoptive family profile and finding an adoption opportunity
Your adoptive family profile is a key part of finding adoption opportunities and the overall adoption process in the USA. Your profile lets expectant women find you and determine whether you're the right hopeful parent for their child.
Part of the U.S. adoption process in Arkansas involves completing an adoption planning questionnaire, or APQ, to outline your wishes regarding adoption. That information becomes part of your adoptive family profile, which helps your specialist find adoption opportunities for you. Birth mothers also review your profile to decide whether your preferences match theirs.
One American Adoptions birth mother, Candace, knew as soon as she reviewed Jeff and Amanda's profile that they were the right parents to give her child the life she wanted for them.
"I cried reading their bio, and I just knew," she said. "I enjoyed getting to know them on a more personal level. The family would email me all the time and check on me to provide support the entire way." When you make a connection such as this one, it can be the highlight of the American adoption process in Arkansas for your family.
At American Adoptions, we don't just help you create a compelling adoptive family profile. We also offer comprehensive support services to increase your odds of finding the perfect match quickly. That includes:
A comprehensive advertising network to promote your family across the U.S.
Screening services to educate birth mothers about the American adoption process in Arkansas and ensure they're committed to adoption.
A professional media team that helps you create a compelling, dynamic adoptive family video profile.
Adoption specialists will schedule your first conference call with expectant birth parents and facilitate future contact.
4. Adoption placement and finalization
The rules for the American adoption process in Arkansas state birth parents can offer consent to adoption any time after birth.
At the hospital, you'll follow the birth mother's hospital plan until consent is given. Once the baby is placed in your home, there will be periodic in-home visits by home study professionals until the finalization hearing to ensure everyone is adjusting to the new situation.
The finalization hearing is the final step in the U.S. adoption process in Arkansas. At a hearing held about six months after placement, several things occur:
You attend a court hearing alongside your adoption attorney
A judge reviews the adoption and approves it
You're granted full parental rights
Why American Adoptions is the Right Agency for Completing the U.S. Adoption Process
Ready to get started on the United States adoption process in Arkansas (or anywhere in the U.S.)? We want you to know we're here to help you build the family of your dreams.
It's important that you know there's no other national, full-service adoption agency that's better equipped to provide industry-leading resources and support than American Adoptions. Read below to learn why American Adoptions is the right choice if you want to start a family through the domestic process of adoption in the USA.
1. Independent Adoption vs. Agency Adoption
Maybe you've heard an adoption agency isn't necessary when adopting domestically. That's technically true, but completing the adoption process in the U.S. independently is far more difficult than it seems. Independent adoption involves working with an adoption attorney only to complete the legal components of adoption.
In some cases, independent adoption leaves the parties without access to support and services. That can have a profound impact on their satisfaction with the American adoption process.
But when you partner with an adoption agency, you'll know everyone in the adoption triad gets full support. That translates into a smoother adoption experience.
Among the benefits of partnering with American Adoptions during the adoption process in the U.S. is that you'll get top-quality services like:
Robust screening services to ensure birth mothers are dedicated to adoption
Matching services that connect waiting adoptive families with expectant women
Education from fully licensed social workers regarding the steps in adoption
Adoption specialists who help you prepare for your home study and home study professionals who complete this step of the adoption.
Counseling throughout the American adoption process in Arkansas
2. National vs. Local Agencies
When initiating the U.S. adoption process, you should also consider the benefits of using a national agency like American Adoptions. As a national adoption agency, American Adoptions has built-in benefits related to the American adoption process. That national reach means your adoption profile is seen across the U.S. by expectant birth mothers.
Since we work with expectant mothers and potential adoptive families, we also provide support and counseling to improve the chances that birth mothers remain committed to adoption, find the right family, and complete the U.S. adoption process.
Local adoption agencies also offer some of these services, but often those services are limited in effectiveness and scope. For example:
· Local agencies usually only work with a few expectant birth mothers at once, so your options are limited and wait times are longer
· Local agencies have smaller, less diversified staffs with reduced availability
· Local agencies don't offer as many services because they have fewer resources
· Local agencies often can't perform home studies in Arkansas
You may think you'll get more face-to-face interaction throughout the U.S. adoption process if you choose a local agency, but that's not always the case.
American Adoptions provides the best of both worlds because we offer the attention of a local agency and the reach and resources of a national organization. Both hopeful adoptive parents and expectant birth mothers get maximum choice, which benefits everyone.
Over the years, we've seen plenty of adoption success stories. For example, after a mere 12 days as an active American Adoptions family pursuing the American adoption process, Jenna and Justin got a call about an expectant mother who was six months pregnant. She had seen their profile and decided they were the right adoptive parents for her child.
"I can remember being done with that conference call, and my husband was still at work," Jenna said. "When he walked in, right away, I was like, 'I don't even want to discuss it. Gut feeling right now: Yes or no?' And we both said yes at the same time."
Exposure is a key part of successfully finalizing the adoption process in America. American Adoptions gives you maximum exposure nationally, and that helped connect Jenna and Justin with their baby. American Adoptions provides 12x more marketing and promotion than competing adoption agencies.
These are but a few of the reasons hundreds of families choose our agency annually. Our advanced advertising, thorough networking, and around the clock availability lead to shorter wait times for our families. We're proud of that, and we'll remain committed to that goal.
Yes, the U.S. adoption process in the USA is complex and maybe a little intimidating. When you partner with American Adoptions, though, you'll know you'll have the best possible adoption experience. We are the best national private adoption agency because we offer industry-leading advantages like:
A top-notch financial protection program for adoptive parents that protects from losses related to disrupted adoptions
Around-the-clock support from our compassionate, knowledgeable adoption specialists to get you answers when you need them
12x more marketing and promotion than the average competing adoption agency to cut your wait time for an adoption opportunity
Expert counseling and guidance through every part of the adoption process to ensure adoption is the right choice for everyone involved
Help with building a compelling adoption profile to make sure your family is seen by expectant birth mothers
Arranging for birth mother financial assistance when necessary to help make sure expectant women and your child are healthy and well
Setting up and moderating communication between birth mothers and prospective adoptive families to help you build critical relationships in open adoption
And much, much more
Cathy, an adoptive mother, performed thorough research into agency options before she began the U.S. adoption process. Through that research, she learned that American Adoptions is the best choice among national private adoption agencies. She explains further below:
"We chose American Adoptions in large part because of the insurance policy and then, secondarily, the number of placements," Cathy remembers. "We were looking at agencies that were smaller and closer to us… but the fact that we could get a placement potentially between three and nine months — and it ended up being less than that — those were definitely motivating factors."
There's a long list of benefits associated with choosing our agency. That's why hundreds of our families successfully complete the American adoption process with American Adoptions each year. We want to help you build your family, too.
Moving Forward with the Adoption Process in the U.S.
Completing the American adoption process is life-changing for hopeful parents who wish to build a family. And, by adopting, you'll be giving a child the bright future the deserve and providing an expectant birth mother a way to keep her dreams alive.
If you have lingering questions about the U.S. adoption process, please know we're here to help. To speak with one of our specialists today, simply call 1-800-ADOPTION or complete our online form.
Disclaimer
Information available through these links is the sole property of the companies and organizations listed therein. American Adoptions provides this information as a courtesy and is in no way responsible for its content or accuracy.