Preparing for the Arkansas Adoption Home Study Questions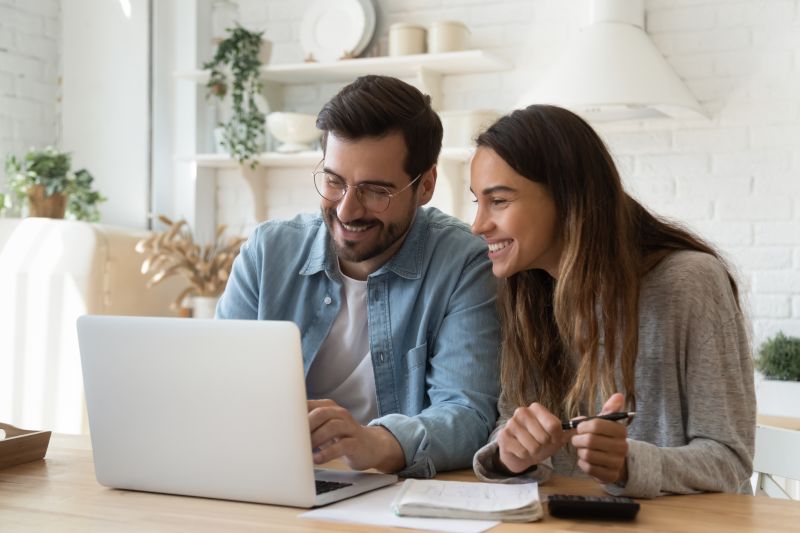 Are you looking for a way to build a family? If so, adopting a child is a great way to do that. If you're already considering that option, you may have many adoption home study questions in Arkansas.
Some of those questions could include:
Where can I get the home study services I need?
What if my answers to the home study questions in Arkansas aren't correct?
What information will I be expected to provide when answering adoption interview questions in Arkansas?
Is documentation necessary to support my answers to home study questions in Arkansas?
Among others
We want you to know there's no need to worry about the home study questions and answers in Arkansas. Partnering with American Adoptions gives you access to our skilled adoption specialists, who will be there for you throughout your journey. Our agency is licensed for child placements in Arkansas, and we're also licensed to perform adoption home studies, too.
Ready to get started? You can speak to a specialist today by calling 1-800-ADOPTION or completing our online form. For now, we'll discuss how you can get helpful answers to your top home study questions in Arkansas.
What is an Arkansas Adoption Home Study Anyway?
One of the most common home study questions in Arkansas related to the adoption process is, "What's an adoption home study?"
The short answer is that it's a thorough review of your physical residence and home life. Every state (including Arkansas) requires that prospective adoptive families complete a home study performed by a licensed professional prior to the placement of a child. The Arkansas home study is meant to evaluate your readiness to welcome a child into your home.
What Are the Standard Adoption Interview Questions in Arkansas I'll Need to Answer?
For some families, the adoption home study is the most anxiety-inducing portion of the adoption process. The truth is that you really have no reason to worry. Your adoption professional is there to give you the support you need to get through it. However, that doesn't mean you don't still have adoption home study questions in Arkansas that you'd like answered.
Completing a home study can be complicated, and some prospective adoptive parents assume the results of the process can prevent them from adopting altogether. That rarely happens, though. The professionals involved in the home study want you to succeed, and they are there to help you navigate the process and prepare for your home study.
Where Can I Find the Best Adoption Home Study Professionals?
Your list of home study questions in Arkansas may include, "Where do I find the best adoption home study professional in my area?" That's a top concern for many hopeful adoptive parents. Fortunately, you have options that include:
Online resources such as 1-800-HOMESTUDY.com
Referrals from parents who have already adopted
Advice from your adoption professional
It's critical that you only consider licensed home study providers during your search. If you use an unlicensed provider, your home study won't be considered valid, and the result will be wasted time and money. Another important concern is the timeline. It's wise to seek a home study provider with a reputation for completing home studies quickly. That will shorten your wait time for an adoption opportunity.
What Are the 4 Primary Steps in the Adoption Home Study?
Many home study questions in Arkansas pertain to the way the home study is performed. Though there may be subtle differences among providers and adoption types, in general, the process follows these four main steps:
Step 1: Submission of documents: The adoption process is document heavy for legal reasons, and the home study provides a way to collect, review, and manage those critical documents. Prior to your social worker's initial home visit, you can submit these documents and get a head start on the process.
Step 2: In-home interview: During your home study social worker's first visit, they'll pose questions about your desire to adopt, your spousal relationship, your expected parenting techniques, your thoughts about adoption in general, and your feelings about the child's birth family, among others.
Step 3: Home tour: Your social worker will inspect your residence to ensure the physical space is ready for the placement of a child. They'll check to confirm that your home is safe, healthy, and reasonably clean. Based on the results, your home study social worker may provide tips to help you improve the safety and readiness of your home.
Step 4: Post-placement visits: After your child's placement in your home, there will be follow-up appointments called post-placement visits that occur in the time between placement and finalization hearing. These visits aren't as detailed as the initial one since the home study provider's goal is only to confirm all parties are adjusting.
What Kind of Families Are Home Study Social Workers Looking For?
You may have home study questions in Arkansas about the type of families home study professionals are looking for. If so, it may give you comfort to know they're looking for all kinds of families. Family type isn't nearly as important to your home study professional as confirming that you're ready, willing, and able to provide a safe and loving home for adopted children.
Will I Need to Completely Childproof My Home Before the Home Study?
Another of the regularly asked home study questions in Arkansas is, "Should I childproof my home before the home study worker visits?" Remember, everyone involved in the home steady has a commitment to ensuring a safe home environment for the adoptee. Immediate childproofing may not be required to successfully complete the inspection.
Also, you should know you may receive valuable feedback from your home study provider during the process. Those suggestions may point out possible safety concerns and address them. Your social worker may offer details on a few additional safety features for your home throughout your finalization hearing.
I Have a Few Concerns About My Background Check. Should I Be Worried?
Nobody is perfect, and we understand that. If your home study questions in Arkansas center on worries about your background check, it's important you know that not all previous mistakes necessarily keep you from adopting.
If you expect to be asked about "red flags" on your background check, being proactive is important. Be open and honest about those issues with your home study provider. Every situation is different, and previous errors in judgment may not prevent you from growing your family through adoption.
At American Adoptions, we want to help you build the family you want, even when there are issues in your background that seem like they may be problematic.
Will My Home Study Provider Expect a Perfect Home Environment?
If one of your adoption home study questions in AR is, "Does my home have to be spotless for the home tour?" You'll be happy to know the answer is a resounding "No."
Remember, your home study social worker is aware that everyday life can be hectic, and maintaining your home takes a major commitment. Therefore, they don't expect perfection during the home inspection. They only want to verify the home is sanitary, reasonably organized, and generally clean. Forgetting to sweep or dust a shelf won't keep you from adopting.
Why Do I Have to Submit References During the Home Study?
Your list of possible home study questions in Arkansas may include questions about your need for references to submit as part of your home study.
References give your social worker a chance to get a more in-depth look at your life and home. Those references will complement the personal interviews your social worker will conduct with members of your household, extended family, and circle of friends.
What Documents Should I Be Ready to Submit?
The list of the documents required during your home study prior to answering your adoption interview questions in Arkansas may include:
Birth certificates of both parents
Driver's licenses
Marriage certificates
Recent tax returns
Insurance records
Recent medical statements
Personal adoption narratives
Reference letters
And others
There are other documents that are sometimes requested, such as green cards, military discharge paperwork, prior adoption decrees, or pet vaccination records. Your adoption professional will let you know exactly what to submit.
How Long Is an Adoption Home Study Valid in Arkansas?
The last on our list of common home study questions in Arkansas relates to the valid period for a completed home study. Have you wondered, "How long will my home study be valid?"
A home study completed by a licensed professional is valid for one year in Arkansas. After that initial term, it should be updated each year. If your wait time for an adoption opportunity lasts longer than 12 months, you'll need to update your home study before proceeding with an adoption placement.
You may also need to update your home study if you experience life changes such as:
Divorce
New addition to the family
Job change
Change of address
Final Thoughts on Frequently Asked Adoption Home Study Questions in Arkansas
You probably have a long list of home study questions in Arkansas, and that's okay. We want you to have the information you need to get ready for the process. As a fully licensed child placement agency and adoption home study provider in Arkansas, American Adoptions can provide all the services needed to complete an adoption within one agency.
We've helped more than 13,000 families bring their adoption dreams to life, and we'd love to be part of your journey, too. To get started, call 1-800-ADOPTION or complete our free online form today.
Disclaimer
Information available through these links is the sole property of the companies and organizations listed therein. American Adoptions, Inc. provides this information as a courtesy and is in no way responsible for its content or accuracy.