Jonesboro Adoption and Foster Care Professionals
Local Adoption Resources and Support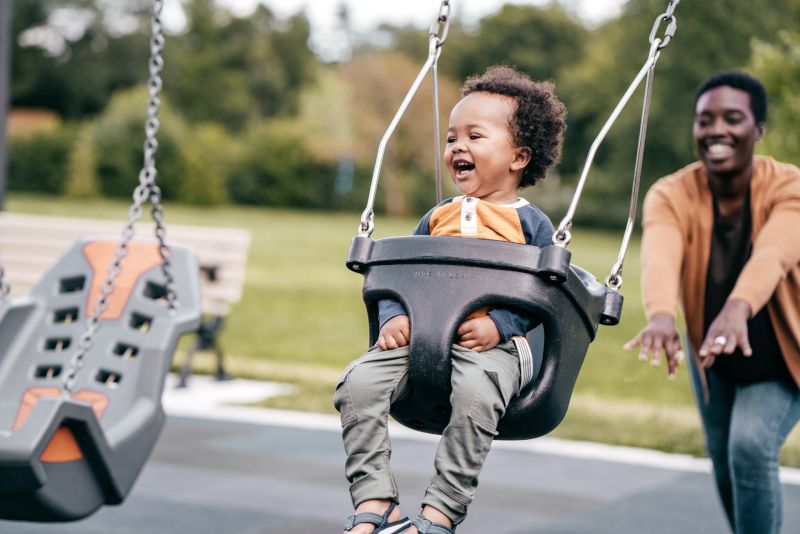 Adoption anywhere can be an amazing and eye-opening journey that leads you through to a better future. It's no different in Jonesboro, Arkansas.
However, many people who consider adoption begin the process without much knowledge of adoption at all, which can lead to lots of overwhelming thoughts, emotions, and fears.
If you feel overwhelmed and confused when thinking about adoption, this guide is for you. You may be asking yourself:
We know the adoption journey can be downright overwhelming. That's why we're here — to help and provide as many resources to you in the Jonesboro area that can help make this process practically seamless.
In this guide, you will find everything you need to know about adoption in Jonesboro, AR — from different adoption agencies in the area, to attorneys and other professionals you would work with along the way, and even how to find the perfect adoptive family for your baby. If you're ready to start your adoption in Jonesboro today, you can call 1-800-ADOPTION at any time to speak with a specialist.
Adoption Agencies in Jonesboro [What They Do, and Why They Matter]
Adoption agencies are a great first step for you in your adoption journey. Birth parents, hopeful parents, and families can all find the help they need from adoption agencies in Jonesboro, AR — like, American Adoptions. We offer a number of beneficial resources and services, including:
In Jonesboro, you can find many different adoption agencies, depending on what type of adoption you are choosing. Jonesboro has both national adoption agencies, including American Adoptions, and different domestic adoption agencies.
American Adoptions' local office can provide all the adoption services you will need right here in Jonesboro. Some of our services include education and counseling for prospective birth mothers, home studies for adoptive parents, legal connections for the adoption proceedings, and much more. Birth mothers will receive as much support as they need, especially with deciding on the right adoptive family for her future birth child. From providing birth mothers with information and profiles on ideal couples and providing the important resources to be able to build relationships with the prospective adoptive families, American Adoptions is always there and ready to support birth mothers in this part of the adoption process.
With more than 30 years of experience in the adoption business, American Adoptions can guide you through the entire adoption journey with as little stress and worry.
"You could tell they weren't just putting on a front to make you want to do it or push you into it," Angelica, a birth mother who has worked with American Adoptions, says. "They want whatever you want, and that's what they told me during the whole process. It wasn't up to them; they were just going to be there for me no matter what decision I made."
If the ease and happiness of a successful adoption like Angelica's journey is what you're looking for, please give us a call at 1-800-ADOPTION today to get started.
Additional Resources for Adoption in Jonesboro
Outside of working with an adoption agency, it is also helpful to know of other adoption services in your area that can provide you with many other resources before, during and after the adoption process.
Jonesboro Adoption Home Study Providers
The home study for adoption in Jonesboro is a review of your home and lifestyle, all completed by a licensed professional. There are many aspects to the home study, including a detailed study and analysis of your home and life, a home inspection, personal interviews with you, criminal history checks, and more.
Essentially, though, the home study professional is trying to answer one main question: Will it be to the benefit of the child to be place in your home with your family?
American Adoptions is a licensed agency in Jonesboro that provides home studies for all of our clients, as well as providing home study services for families who may be working with other professionals for placement. Because many of our staff members of adoptive families, we've been through this process ourselves. We know what it takes, and you'll have the best guidance and support from our agency.
To learn more about our home study services offered, please feel free to call us anytime at 1-800-ADOPTION or visit our website.
You can also visit 1800HomeStudy.com to learn more about home study providers in the Jonesboro area.
Jonesboro Adoption Attorneys and Lawyers
If you're looking for an adoption attorney in Jonesboro, AR, don't worry — this guide has you covered.
Adoption attorneys play important roles in your adoption journey — particularly, ensuring that your Jonesboro adoption process meets all Arkansas state laws. You cannot complete any adoption without legal representation, so feel free to start reaching out to any of the professionals in the Jonesboro area we've provided below:
Jonesboro Foster Care Adoption Agencies and Providers
Foster care adoption is another possible choice for families looking to adopt within the U.S. If you are open to adopting an older child and working directly with the state, then adopting from the foster care system is certainly an option — one with just as many benefits and opportunities.
While American Adoptions may not complete adoptions from the foster care system, we can provide home study services for foster care adoption in Jonesboro, as well as direct you to other agencies that do offer this helpful resource.
Jonesboro has a few agencies in the area to help you get connected and started in the foster care system as a hopeful parent:
Jonesboro Hospitals and Medical Centers
For pregnant women working through the adoption process, our American Adoptions team can be of great benefit. We'll get you connected with an adoption specialist, who will assist you based on your adoption preferences going into and out of the hospital.
Having someone with you through building your hospital plan can help you feel supported in what can be a difficult time. Adoption specialists will be there with you through it all and remind you are not alone.
You will have the ability to choose which local hospital you want to have your delivery. American Adoption works with these medical centers and hospitals in the Jonesboro area:
To help ease any worries you may have, American Adoptions will cover your pregnancy and medical expenses during your adoption process.
Getting Started with Your Jonesboro
No matter who you are or what step you are in with your adoption journey for your family, American Adoptions is always willing and ready to help. Adoptions can be a lengthy process, but that doesn't mean that have to be difficult or strenuous.
Adoption can create a better future for a birth mother, adoptive family and child. We can help you get started. If you have any questions or want further information, we would love for you to call us at 1-800-ADOPTION or visit our website.
Disclaimer
Information available through these links is the sole property of the companies and organizations listed therein. American Adoptions provides this information as a courtesy and is in no way responsible for its content or accuracy.