Foster Care Agencies in Arkansas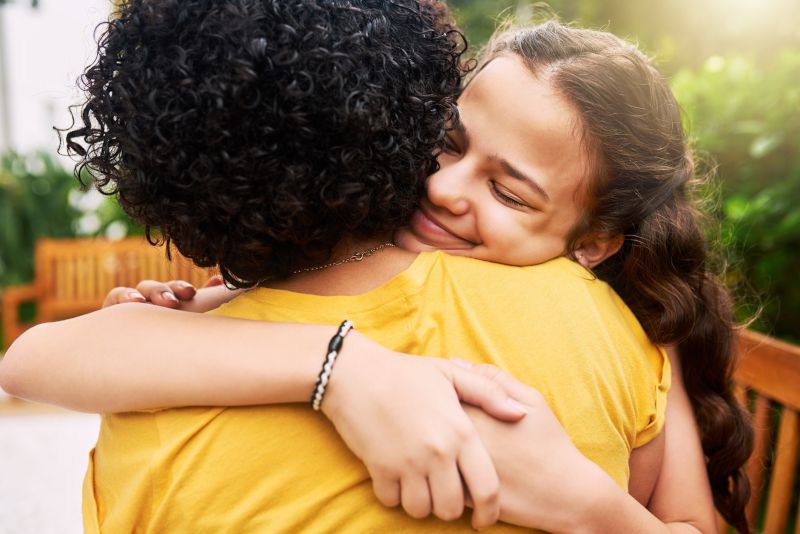 When you're ready to become a parent, you might be curious whether foster care adoption agencies in Arkansas are right for you.
For many hopeful parents, adopting an older child or a group of siblings is the perfect way to grow their family. But are foster care adoption agencies in Arkansas right for you?
Here at American Adoptions, we know that you have many decisions to make regarding your adoption experience, and we'd love to be a part of that.
Call our team now at 1-800-ADOPTION to discuss how we can help you make your adoption dream a reality.
You can also keep reading to learn more about state adoption agencies in Arkansas.
What is Foster Care?
Foster care provides a safe place for a child to live when their birth family is unable to care for them. Children may be placed with foster agencies in Arkansas for a few hours or even several years. Sometimes, a child's birth family may not be able to care for them again. In these cases, the children may sometimes be eligible for adoption; however, the primary goal of foster care is to help children reunite with their families in a stable environment.
How Does Foster Care Adoption Work? A child entering foster care may be anywhere from a newborn to a teenager. It's common for children entering foster care to be in school already. Children who enter foster care often hope to be reunited with their families, but this isn't always possible.
If a child is unable to return to their birth family, they or may become eligible for adoption.
In this case, you can talk with your foster agency in Arkansas about how you can begin the adoption process.
Is Foster Care Right For Me?
If you'd like to provide a loving home to children who are older, who may have experienced trauma or who have siblings, foster care may be right for you. When you work with a foster agency in Arkansas, you'll be able to talk with your social worker about your rights and options when it comes to foster care.
What's the Difference Between Foster Care and Private Domestic Adoption?
The biggest difference between working with a private domestic adoption agency and a foster agency in Arkansas is that private domestic adoption agencies specialize in newborn adoption, while a foster agency in Arkansas works to help reunite families.
While many children are adopted through foster care, it's very important to remember that these children may have experienced trauma and often want to return to their birth families.
With private domestic infant adoption, you will only be adopting a child who is a newborn up to age two. This is because by the time a child is a toddler, they have formed a close bond with their parents. Private domestic adoption aims to minimize the amount of trauma that a child experiences when they are adopted.
How Does a Private Domestic Adoption Agency Help Me?
If you're not sure that working with a foster agency in Arkansas is right for you and you'd like to talk to a private domestic adoption agency like American Adoptions, it's important to make sure you understand exactly what services they provide and how they can support you.
A private domestic adoption agency will help you prepare for your adoption.
They'll guide you through the steps of adoption and help you plan your adoption experience.
Here at American Adoptions, our goal is to help you match with a birth mom as soon as possible, so you can plan on a wait time of just 9 to 12 months with our team.
We will help you prepare for your adoption by guiding you through your APQ. This allows you to set an adoption budget, decide your birth mother preferences and let us know what you're hoping for when it comes to your adoption experience.
We'll also assist you in preparing for your home study. This can be a very stressful part of the adoption process, but we'll do our best to minimize any nervousness you might feel.
When you choose American Adoptions as your adoption professional, we'll also assist you when it comes to matching with a birth mom. We highly encourage open adoption, which means we'd love to help support you as you talk to your child's birth mom before, during and after placement happens.
Getting Started
If you're ready to get started with the domestic adoption process, it's time to call our team now.
You can reach American Adoptions day or night by dialing 1-800-ADOPTION.
Our team would love the chance to help you begin building your family through adoption.
We can help you complete your APQ, prepare for your home study and match with a prospective birth mother.
We know that you have a dream of becoming a parent through adoption, and we'd love the chance to help you make that dream become a reality.
If you decide that foster care is the right path, reach out to your local foster care agency to speak with a social worker who can help you get started.
Disclaimer
Information available through these links is the sole property of the companies and organizations listed therein. American Adoptions, Inc. provides this information as a courtesy and is in no way responsible for its content or accuracy.