How Long Does Adoption Take in Arkansas?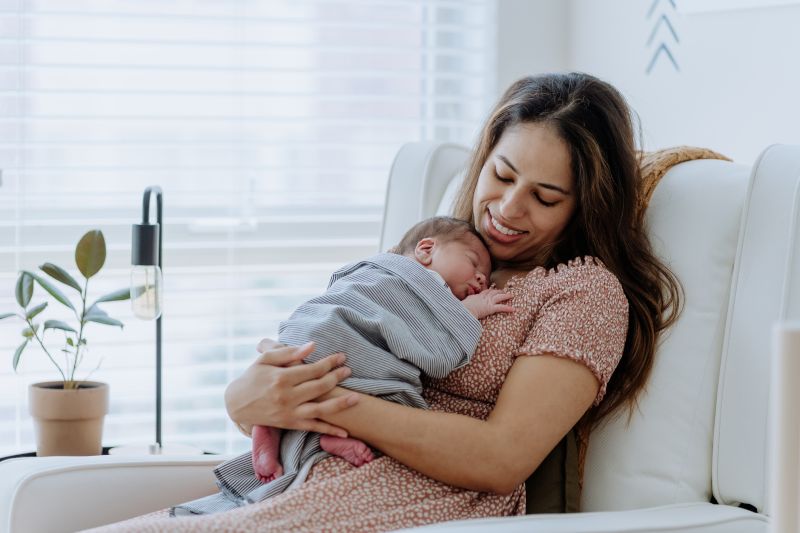 If you've been considering adoption, you're probably wondering, "How long does it take to adopt a child in Arkansas?"
Your adoption wait time will depend on many factors, including what type of adoption you choose to purse and the adoption agency you partner with.
Here at American Adoptions, we pride ourselves on keeping wait times for adoption low. That's why you can plan for a wait of just 9 to 12 months when you choose to adopt through American Adoptions. Many local adoption agencies lack the marketing resources to be able to provide you with a shorter wait time, but our national adoption agency provides 12x the marketing that comparable agencies do. This means we can help you match with a birth mom more quickly.
Find out more when you call us at 1-800-ADOPTION. In the meantime, keep reading for more information on the question, "How long is the adoption process in Arkansas?"
What Factors Impact Your Adoption Wait?
How long does adoption take in Arkansas? That depends. There are many factors that impact your adoption wait time.
These factors include:
Your APQ – You'll be able to choose what you're looking for in a birth mom, as well as create an adoption budget. This can play a role in your adoption timeline. The more flexible you are with your APQ, the shorter your adoption wait time will be.
Your home study – You'll need to complete a background check, personal interview and home inspection as part of your home study. The sooner you complete these tasks, the faster your adoption process will be.
Your adoption type – Keep in mind that if you work with a private domestic adoption agency to pursue newborn domestic adoption, your wait time will be shorter than if you pursue international adoption.
What About Adoption Disruptions?
No one wants to think about the possibility of an adoption disruption, but it's important to understand what a disruption is and why one can occur.
Birth moms choose adoption for many reasons. Sometimes they aren't ready for parenting. Other times, they believe that an adoptive family can provide their child with the best life possible.
An adoption disruption occurs when something happens that stops the adoption process.
This could mean that the birth mother decides to parent or that a birth father steps forward.
Unfortunately, adoption disruptions can be devastating for everyone involved, but when you're researching how long does the adoption process take in Arkansas, it's important to be aware that adoption disruptions can mean the adoption process takes a longer time.
Here at American Adoptions, we do several things to help prevent disruptions.
First of all, we provide counseling to our birth moms.
Each birth mother who works with American Adoptions receives personalized guidance and care so she can understand what her rights and options are.
She'll receive financial, medical and emotional support throughout her pregnancy.
We also work to encourage open communication between everyone involved in the adoption process. When a birth mother gets to know the adoptive family on a deeper level, she'll feel more secure in and comfortable with her adoption decision.
Finally, American Adoptions takes care to match families and birth moms throughout the United States. We work hard to find the right family for each child. We know that birth moms have a difficult decision, so we collaborate with them to ensure that they're able to choose the perfect family for their baby.
What is the Adoption Process?
When you're trying to decide how long does it take to adopt a baby in Arkansas, make sure you take time to research the adoption process.
The more you understand about the different steps of adoption, the more you can make sure you move through those steps quickly.
Your adoption process includes:
The sooner you complete each step of the adoption process, the sooner you'll be able to meet your baby.
For example, one of your tasks will be to create a waiting family profile. Gathering pictures, getting video clips and answering questions about yourself is one of the most important steps in the adoption process. This lets your baby's birth mom get to know you on a personal level. Some families like to take a long time to gather this information, but the sooner you complete your profile, the sooner you can match with a birth mom.
Getting Started
When you're ready to start the adoption process, contact American Adoptions to get the process started today.
Our team has helped create over 13,000 families, and we'd love the chance to help you create yours. We know that you've been dreaming about becoming a mom or a dad, and we'd love to work with you to make those dreams a reality.
You can call us day or night, and we'll talk with you about how you can begin the adoption process and begin building your family through adoption.
Disclaimer
Information available through these links is the sole property of the companies and organizations listed therein. American Adoptions provides this information as a courtesy and is in no way responsible for its content or accuracy.