How Does Adopting a Child Work in Arkansas?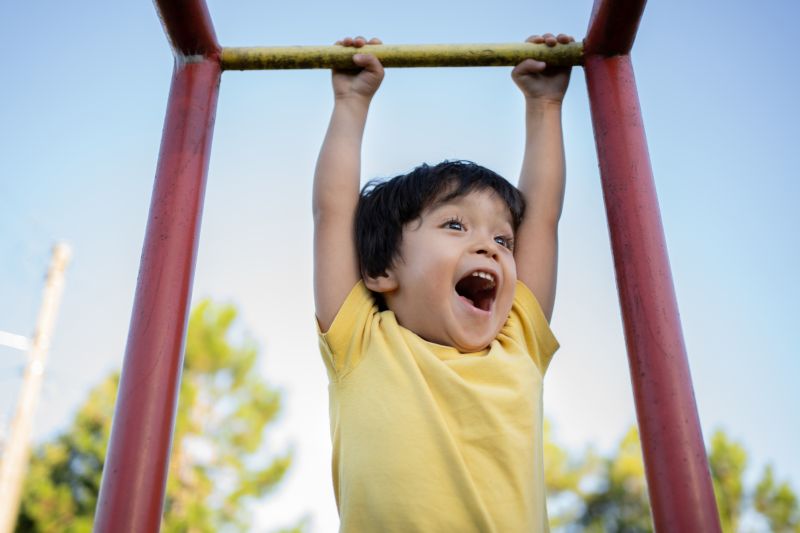 Are you dreaming of becoming a parent? If so, you may be wondering, "How does adopting a child work in Arkansas?"
Adoption is an exercise in hope and love. You get to give a child the home they need, and you get a chance to build the family you deserve. When preparing for the next step on the path to parenthood, it's normal to wonder, "How can I adopt a child in Arkansas?
At American Adoptions, we're here to help you learn how to adopt a child in Arkansas. We're dedicated to helping you reach your family-building goals, just like we've helped more than 13,000 families successfully adopt. We'd love to work with you, too. Our adoption specialists are available 24/7 to answer your questions, and you can speak with someone today by calling 1-800-ADOPTION or completing our online form.
Below, we'll take a closer look at how to go about adopting a child in Arkansas if you're ready to become a parent.
"How Do I Adopt a Child in Arkansas?": 7 Steps
If you're ready to build the family you've always wanted, adoption is a wonderful thing. However, it's a life-changing experience. It's normal for you to have a long list of questions, such as how can you adopt a child in Arkansas, and where do you start?
You'll be happy to know that learning how to adopt a child from another family in AR isn't hard. This guide will explain what you should know to begin the process. Read on to learn how to adopt someone else's child in Arkansas in 7 simple steps.
Kelli is a single parent who chose adoption even though she was single. Thankfully, she partnered with American Adoptions and received help and support along the way as she navigated the process.
"I knew it was going to be hard," Kelli remembers. "It was a lot of work, but I wouldn't change anything… The biggest thing about American Adoptions was having the social work aspect for me and the mom; that's the big picture her."
Step 1: Find the Best Adoption Agency
Your path to learning how to legally adopt a child in Arkansas begins with finding the right adoption professional. It's important because your adoption agency will profoundly shape your family's future.
How do you find the right agency? There are specific things you can look for, but many hopeful adoptive families find that American Adoptions offers the best resources for learning how to adopt a child in Arkansas. Our fully licensed agency offers unmatched benefits like:
12x more marketing than competing agencies
National reach
Shorter wait times
Total transparency regarding costs and fees
Non-expiring contracts
An adoption success rate of 96%
And many more
No other agency can match the list of advantages you get from partnering with American Adoptions and working with us can help you avoid the common pitfalls of working with other agencies, such as longer wait times and fewer options.
Also, you should know that adoption centers only offer matching services, which means you'll need to seek other necessary services when finalizing an adoption. There are even adoption professionals who intentionally mislead hopeful parents about pricing and practices, using a "hard sell" on waiting parents who want to learn how to adopt a child in AR.
You won't experience any of those unsavory practices or restrictions when you partner with American Adoptions. We offer comprehensive services for potential adoptive parents, so you'll get everything you need to complete an adoption under one roof. We can even conduct your adoption home study in Arkansas. Learn more about our domestic adoption program by clicking this link.
Step 2: Find the Services You Need
Choosing American Adoptions means you get a full range of services when learning how to adopt a child in Arkansas. The list of services you can get from our adoption agency include:
Our financial protection program protects you if an adoption opportunity doesn't work out. In the rare case that happens, we cover the costs and never require you to repay fees. As a result, you get to decide if you want to take a break or continue to pursue becoming a mom or dad. No other agency offers that guarantee, and we've saved families more than $4.6 million since 2009.
Finding the right agency will result in a smoother adoption experience and an increased chance of success. Let us help you make your adoption dreams come true. Unlike many other professionals who focus on a single part of the process, we can assist you with every part of how to adopt child in AR. We'll walk you through learning how to adopt a child in AR, and we'll be with you every step of the way.
Step 3: Complete Your Adoption Home Study
Another necessary step in how to adopt a child in Arkansas is the adoption home study. A licensed home study professional must perform the home study, and its purpose is to confirm a prospective adoptive family is truly prepared for adoption.
The adoption home study in Arkansas involves:
Submitting documentation such as birth certificates, marriage documents, immigration papers, and other legal documents
Conducting a rigorous background check on everyone who lives in the adoptive household
An in-home interview with members of the adoptive family
An inspection of the home to confirm the residence is safe for a child
Again, working with American Adoptions means you'll get the peace of knowing you can depend on us during the home study process. Our agency is also a licensed home study provider in Arkansas, which means we can help you prepare for your home study and even perform it. Having a single agency that provides all these services streamlines the process and helps cut your total adoption costs.
Step 4: Make an Adoption Profile and Search for an Adoption Opportunity
When learning how to adopt a child in Arkansas, it won't take long to see the role that your adoption profile will have on the overall process.
A dynamic adoption profile helps expectant women thinking of placing a child find you and learn what kind of life you could possibly provide their kid. If you're learning how to adopt a child in Arkansas, just remember that the quality of your profile and how it's marketed directly impacts your wait time.
There's no agency that can beat the marketing capability you get from American Adoptions. That means more expectant women across the country will see your adoptive family profile, and we also offer 12x more marketing than other competing adoption agencies. That's why our families often experience shorter average wait times.
Step 5: Finding and Accepting an Adoption Opportunity
Possibly the happiest part of how to adopt a child in Arkansas is the day that your family profile matches an expectant mother's wishes and she chooses you to be the parent of her child. When you get the call announcing her choice, you'll be overcome with the joy of a dream come true.
You deserve to see your dreams of becoming a parent come true, and every kid deserves a stable home and a family that loves them. The symbiosis that exists in adoption can be one of the most wonderful parts of finding out how to adopt a child in Arkansas.
Step 6: Meeting the Birth Parents
In most cases, adoption professionals encourage open adoptions. Your preference for pre-and post-placement contact is something you should determine early on when learning how to adopt a child in Arkansas. Our professionals are believers when it comes to the benefits of open adoption for birth parents and adoptive parents, so we strongly suggest open adoption.
Some of those open adoption benefits include:
Birth parents can know they made the right choice
Birth parents experience less grief and loss due to their continuing relationship with their child
Adoptive parents get needed background information like the medical and social history of their child
Adoptees don't need to look for answers because their birth parents are available for questions
It's wise to avoid "match and release" adoption professionals who abandon you to build your relationship with the birth parents all alone. At American Adoptions, we'll be there to guide you as you build an open adoption relationship. It's important to account for that when learning how to adopt a child in Arkansas. In fact, it's another reason American Adoptions is the best agency around.
Step 7: Open Your Home and Heart to Your New Child
The most life-changing part of how to adopt a child in Arkansas is the moment your child comes to live in your home. All the effort, challenges, and planning come together in a magical moment of joy. You'll know that completing the process was truly worth it because after adoption finalization, your child is yours forever.
For nearly three decades, we've helped over 13,000 families bring their dreams to reality, and we'd be honored to help you build the family you've always wanted, too.
Why Hopeful Adoptive Parents Consider American Adoptions the Best Adoption Agency
Still not sure how to adopt a child in Arkansas? If so, please know you can be confident when partnering with American Adoptions.
Our agency is the best in the business, largely because we lead the industry with a long list of advantages like:
You won't risk financial loss thanks to our industry-leading financial protection program for adoptive parents.
You can get answers any time thanks to our 24-hour, 7-day a week access to adoption specialists.
You won't wait long for placement thanks to 12x more marketing and promotion than the average competing adoption agency.
You'll know you made the right choice thanks to expert counseling and guidance throughout the adoption process.
You'll find the perfect match because we'll help you build a compelling adoption profile.
You'll know your baby and their mother will have what they need because we arrange for birth mother financial assistance when necessary.
Through open adoption, you'll build solid relationships because we arrange and moderate communication between birth mothers and prospective adoptive families.
And much, much more
Benefits like these (and many more) are a few of the reasons hundreds of families partner with American Adoptions to build their families each year. Again, we've helped over 13,000 families with their domestic infant adoptions, and we'd be honored to bring our industry-leading level of support to your adoption experience, too.
Closing Thoughts on How to Adopt a Child in Arkansas
In this guide, we've covered a lot of the things you need to know about how to adopt a child in AR. Now, your next step in the adoption journey is contacting an adoption agency to begin the process.
We're here to help with that. While it's true our compassionate, highly trained adoption specialists are licensed social workers, you should know they're also adoptees, birth parents, and adoptive parents themselves. They know exactly how to help you get through the process.
If you're ready to speak with a professional today, call 1-800-ADOPTION or complete our free online form to get started.
Disclaimer
Information available through these links is the sole property of the companies and organizations listed therein. American Adoptions provides this information as a courtesy and is in no way responsible for its content or accuracy.