Baby Adoption Agency in Arkansas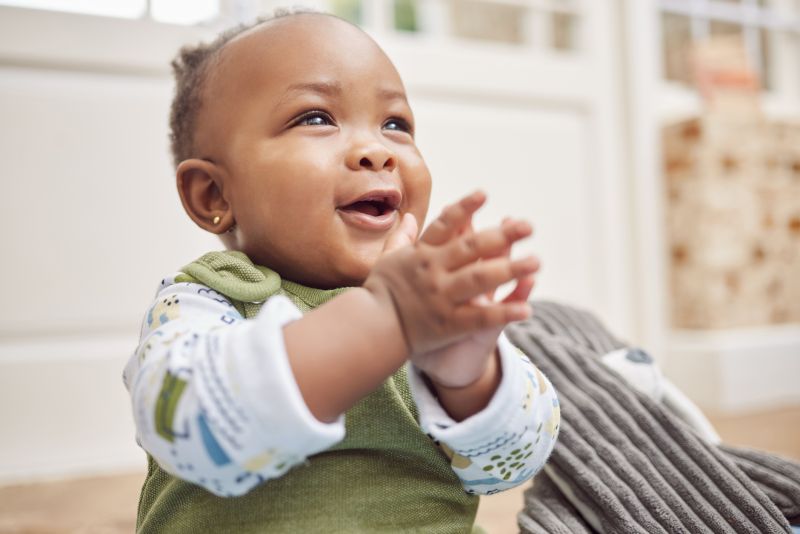 Are you a hopeful adoptive family who wants to welcome a baby?
If you are, it's important to start by finding the right baby adoption agency in Arkansas.
There's a lot to know when it comes to welcoming a new child to your family, and the right adoption agencies for babies in Arkansas can help.
Here's what you need to know.
What Are the Types of Adoption?
When you're ready to start working with infant adoption agencies in Arkansas, it's important to understand the different types of adoption so you can choose the right agency.
Private Domestic Adoption
Most families in the United States choose private domestic adoption.
Private domestic adoption means that you adopt a baby within the United States whose birth mother made the loving decision to place them for adoption.
You'll work with baby adoption agencies in Arkansas to complete this type of adoption.
Foster Care Adoption
Some families choose to adopt through foster care.
With this type of adoption, you will generally be interacting with older children, sibling sets or children who have special needs.
With foster care to adoption, it's important to remember that the adoption process can take years. This is because foster care is designed to provide a safe place for children to live while their parents are unable to care for them temporarily. The primary goal of foster care is to help reunite children with their families – not adoption.
International Adoption
While international adoption was once a very common type of adoption, it's far less popular with modern adoptions.
This is because international adoptions can be complicated.
Families who want to adopt a child from another country will need to follow both local and international laws for the adoption. They'll need to travel, obtain visas and complete legal paperwork to adopt a child internationally.
This means that international adoption can be a very time-consuming and expensive process.
Additionally, international adoption laws change frequently, sometimes leading to an adoption disruption.
What Does an Agency Do?
Newborn adoption agencies in Arkansas guide you through each step of the process. When you work with American Adoptions as your choice for domestic infant adoption agencies in Arkansas, below is what you can expect to happen during each step.
Step 1. APQ
Our team will start by helping you complete your APQ.
This part of the adoption process lets us know what you're looking for in your adoption experience. You can share what your hopes are when it comes to matching with your child's birth mother. We will work with you to ensure that we understand exactly what your dreams and goals are.
Step 2. Home Study
Next, we'll help you prepare for your home study.
When you work with domestic infant adoption agencies in Arkansas, you'll need to complete a home study to ensure you're emotionally, financially and physically ready for parenting.
Our team will talk with you about preparing for your home study so you can pass it the first time.
When you complete a home study, you'll need to complete paperwork and a background check. You'll also participate in personal interviews and a home inspection to ensure your house is ready for a new baby.
Step 3. Waiting Family Profile
Here at American Adoptions, we want to help you match as quickly as possible with the right birth mom.
That's why we help you create a waiting family profile.
This unique profile ensures that potential birth moms can get to know you on a deeper level when they're choosing the perfect family for their baby.
Step 4. Matching
One of the most exciting things about working with domestic infant adoption agencies in Arkansas is that you'll get help matching with a birth mom.
Our team will help you talk to your baby's birth mom for the first time and provide tips and information so you can communicate best.
Step 5. Placement and Finalization
Our team knows that each part of the adoption process is important, special and memorable.
This includes placement and finalization.
After you welcome your new baby and bring them home, you'll need to wait for the finalization process. Our team can help guide you through this and ensure that your adoption finalization goes smoothly.
Starting the Process of Adoption
If you're ready to welcome a new baby to your family, there's never been a better time to start.
Private domestic adoption can be a great choice for any family. If you'd like more information or to get the process started, you can call 1-800-ADOPTION today to speak with an adoption specialist.
Here at American Adoptions, we'd love the chance to help you create your family through adoption.
We can help you:
Match with a birth mom
Meet your new baby
Communicate with your baby's birth family
Navigate the finalization of your baby's adoption
And more
Don't wait. When you're ready to start the process of adoption, call us right away so we can help you get started.
Disclaimer
Information available through these links is the sole property of the companies and organizations listed therein. American Adoptions provides this information as a courtesy and is in no way responsible for its content or accuracy.