6 Arkansas Adoption Laws You Need to Know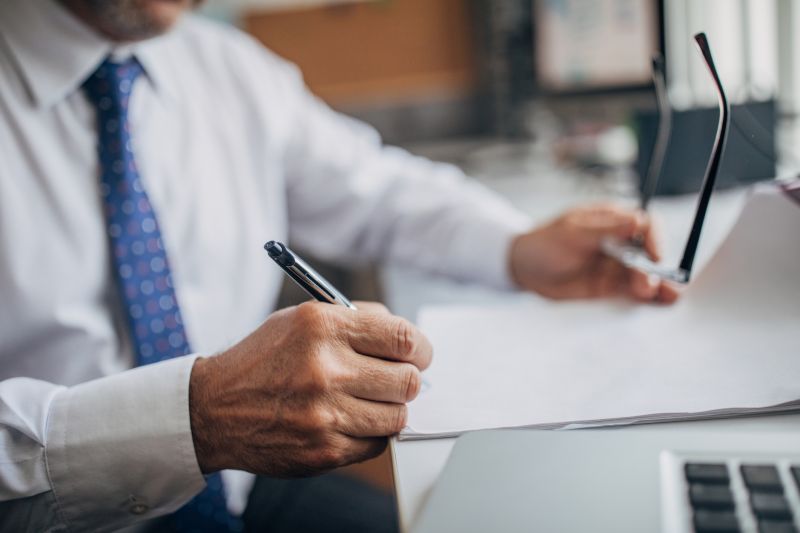 Because each state has its own adoption laws, you want to make sure you are fully educated on Arkansas adoption laws to ensure you are following them to the best of your ability.
The adoption agency, as well as the attorney you choose to work with, will educate you on the Arkansas adoption laws and requirements you need to know. To help ensure you are prepared with the basic adoption laws in Arkansas we have prepared this guide of BLANK Arkansas adoption laws you need to know about.
As a licensed domestic infant adoption agency, American Adoptions is well versed in the adoption process and the Arkansas adoption laws. As a birth mother, you can always call 1-800-ADOPTION to speak to an adoption professional about any questions you may have about the adoption process or your unplanned pregnancy. If you are a hopeful adoptive family, fill out this online form to get more information from one of our trained adoption professionals.
Until then, continue reading to learn more about the laws and requirements for your adoption in Arkansas.
1) Arkansas Requirements to Adopt
Although Arkansas adoption requirements will vary depending upon the type of adoption you choose, the basic requirements include:
Age restrictions: Arkansas adoption laws do not have a set legal adoption age limit, but many agencies including American Adoptions prefer adoptive parents are over the age of 22 and younger than 50 years old.
Relationship status: No matter if you are married or unmarried, adoption laws in Arkansas state that if you meet the requirements, you are eligible to adopt. Some agencies have specific regulations that require you to be married for a specific amount of time before you are considered eligible for adoption. Single parent adoption laws in Arkansas may allow individuals to adopt, but American Adoptions only allows single parents to adopt on a case-by-case basis.
Gender: There are no gender restrictions to adoption, both male and females are eligible to adopt. Being any gender or sexual orientation (some states have sexual orientation restrictions)
Sexual Orientation: Although each adoption is unique and can bring about specific changes or requirements, LGBT adoption is legal in Arkansas.
Housing: There are no requirements stating you must own your own home, but you do have to provide safe and adequate living conditions for you and your baby to be able to adopt.
Criminal Record: If you have a criminal record, you may still be eligible for adoption. Social workers will review the felony you have been charged with and determine your eligibility on a case-by-case basis.
Home Study: Before you can be considered for adoption, an approved adoption home study must be completed.
These are the general Arkansas private adoption laws and requirements. Depending upon the type of adoption you choose, there may be additional requirements. With laws and requirements constantly changing, we encourage you to speak with an adoption professional to stay up to date and to discuss your specific situation.
2) Arkansas Adoption Laws on Home Study Requirements
Any hopeful adoptive parent in Arkansas must complete a home study before adopting, no matter the type of adoption you are pursuing. A home study is essentially an evaluation of an adoptive family's readiness to become parents. It reviews your background check, mental and physical health, financial standing, emotional stability, personal references, living environment, and much more.
Arkansas adoptions laws require that a state-licensed social worker or licensed adoption agency completes the home study and that all members of an adoptive family and those living in the home, are assessed. Although single parents can meet Arkansas home study's requirements, their home study will be denied if they are living with their significant other that they are not legally married to,
As a national adoption agency, fully licensed in Arkansas, American Adoptions can perform home studies for hopeful adoptive families. Your adoption specialist will walk you through each step of the process to ensure you fully understand the expectations. If you are working with an agency unable to complete adoption home studies, American Adoptions can assist you during this step in the process to ensure you are following the Arkansas adoption laws to the fullest.
Home studies that were completed more than a year before placement, must be renewed before a family can adopt.
3) Arkansas Adoption Advertising and Facilitator Laws
When an adoptive family begins the process of finding a birth mother to match in hopes of creating a successful placement, they use several means of self-promotion or "advertising", as well as other resources to find birth mothers. From the Child Welfare Information Gateway, advertising is defined as the publication in any public medium, either print or electronic, of an interest in adopting a child or if a specific child is available for adoption.
An adoption facilitator is generally a smaller, unlicensed, and unregulated organization whose sole purpose is to match prospective adoptive families with women considering adoption.
Advertising: Some states put regulations or limits on the tactics used to match with a birth mother, others do not allow it at all. Arkansas has fairly lax regulations for adoption advertising and there are currently no limitations to the extent of advertising an adoptive family can use. We recommend speaking with your adoption professional to ensure you are following the standard advertising guidelines and are making the best use of your efforts.
Adoption Facilitators: Much like adoption advertising, many states have regulations or simply do not allow the use of adoption facilitators. This complete ban is mostly due to the increased risk facilitators bring by being unlicensed. Arkansas does not currently have any restrictions or limitations on the use of adoption facilitators, but you are highly encouraged to discuss the pros and cons of these services with an adoption specialist, before making any decisions.
Advertising can be a key role in finding the best match for your adoptive goals and dreams, but you want to make sure you are advertising legally and ethically. Fill out this online form to get more information on the advertising regulations to adopt a child in Arkansas.
4) Arkansas Adoption Laws on Birth Parent Consent
Although each adoption situation is unique, there are basic laws focused on consenting to an adoption. Arkansas consent to adoption is when a birth parent or other legal guardian voluntarily relinquishes their rights to a child so that those parental rights can be legally transferred to the adoptive family.
Those having to provide their consent may include:
The prospective birth mother
In some cases, the birth father must also provide his consent.
Any person who has legal custody of the child
The court having jurisdiction over the child if a parent does not have legal rights
Consent can be given any time after the baby is born and must be given to and documented by a licensed professional or in an Arkansas court. The signing must be made in the presence of an authorized representative of the Arkansas-licensed adoption agency taking custody of the child, a notary public, or a judge. If the parent giving consent is a minor, the consent must be signed by a court-appointed guardian.
Under state laws, the Arkansas adoption revocation period allows birth mothers can withdraw their consent within 10 days. After the revocation period has passed, it becomes very difficult to reinstate your parental rights. Your adoption attorney will be able to fully explain the revocation process and the legal requirements involved.
5) Arkansas Adoption Laws on Financial Assistance for Birth Mothers
One thing that needs to be made clear is that birth mothers do not, and cannot get paid to give a baby up for adoption. That is illegal and there can be serious penalties for accepting money for your baby.
Because an unexpected pregnancy can create many different financial burdens, assistance is available for birth mothers pursuing an adoption. The goal of this assistance is to relieve any stress a birth mother may have to worry about paying for medical bills, living expenses, and more, so she can focus on having a happy and healthy
Arkansas adoption laws allow adoptive parents to pay prospective birth parent expenses for prenatal, delivery, and postnatal care, all adoption services, attorney costs, as well as the living expenses like housing, food, clothing, and other pregnancy-related costs. The amount of financial assistance a birth mother is eligible to be determined by local court systems, not the agency the birth mother or adoptive family chooses for their adoption.
All payments have to be documented and approved to ensure they are following the regulations to adopt a child in Arkansas. It's important to note, however, that the adoptive parents have to file a full record of all money spent in adoption with the court for a judge to review.
To be clear: These financial payments are offered as adoption financial assistance. They are not payments to prospective birth mothers for adoption. Paying a woman for her baby is illegal. Instead, the state of Arkansas recognizes that many women who choose adoption are under financial pressure, and the process allows for adoptive families to step in and take away some of that pressure.
For more information on how American Adoptions provides financial assistance for our prospective birth parents in accordance with Arkansas adoption laws, please call 1-800-ADOPTION.
To learn more about our Arkansas home study services or how we can guide you through every step of your Arkansas adoption, please call 1-800-ADOPTION or get free information online.
6) Arkansas Adoption Laws on Birth Father Rights
Arkansas has a putative father registry or paternity registry, which allows putative fathers to receive notice of legal proceedings pertaining to a child for whom the man has registered. However, to have rights to a child, a paternal father must establish a custodial, personal or financial relationship with the child.
A man is considered to be the father of a child if he and the child's mother execute an acknowledgment of paternity.
This acknowledgment allows the birth father the opportunity to enact his parental rights. By making him aware of the adoption, he can potentially be involved in the adoption plan, and also has the right to contest the adoption. The birth father having this knowledge helps lessen the chances of a failed adoption by avoiding a situation where the father may find out about it late in the process and contest the birth mother's decision.
To learn more about your birth father rights, call 1-800-ADOPTION to get more information from a trained adoption professional.
Learn More About Arkansas Adoption Laws
Given the life-changing outcome of adoption, it only makes sense many legal aspects need to be followed to complete a successful adoption. This guide gives you a look into some of those aspects, but to fully understand the Arkansas adoption codes, you will want to speak with a trained adoption professional or licensed Arkansas adoption attorney.
Call 1-800-ADOPTION or fill out our contact form online to get in touch with the best resources for your adoption, and to learn more about adoption law in Arkansas.
Disclaimer
Information available through these links is the sole property of the companies and organizations listed therein. American Adoptions provides this information as a courtesy and is in no way responsible for its content or accuracy.