Adopt Definition in Arkansas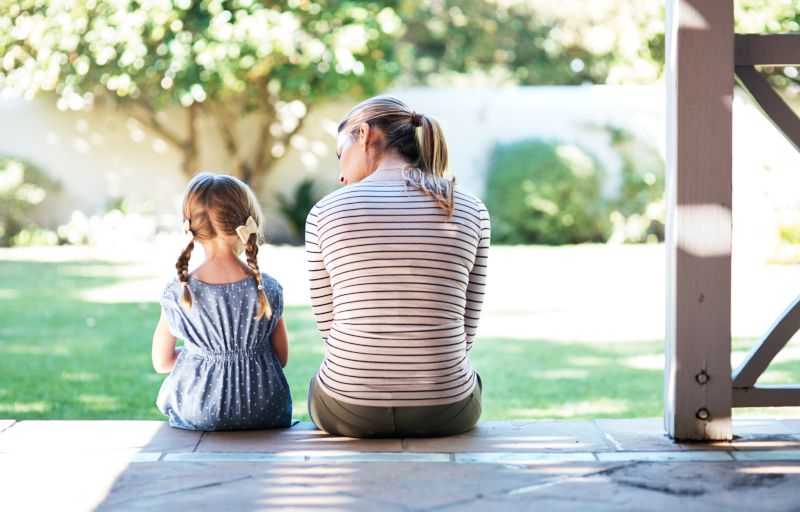 As you prepare to start building your family, chances are you have some questions about your options.
One common choice facing many hopeful parents is whether or not to pursue adoption.
There are many different types of adoption available today, including private domestic, international and foster care adoption.
Each family needs to make their own decision as to what type of adoption is best for them; however, sometimes, understanding the adoption definition in Arkansas can help you make the best possible choice.
You can keep reading to learn more about the adoption agency definition in Arkansas, or call 1-800-ADOPTION now to learn more.
What is the Adoptive Parents Definition in Arkansas?
As an adoptive family, you're probably wondering about the exact definition of adoptive parents in Arkansas.
Regardless of the type of adoption you choose to pursue, the definition of an adoptive parent is someone who adopts a child and becomes their legal parent.
When a birth mom makes the loving decision to place her child for adoption, she will voluntarily terminate her parental rights. This means that the adoptive family will be able to become the legal parents of the child and a new birth certificate will be issued.
Common Adoption Phrases
Are you curious about the adoption definition in Arkansas?
Here are some common phrases you may hear as you embark on your adoption journey.
Birth mother – Your baby's birth mother is the person who gives birth and makes the loving choice to place their child for adoption. If you pursue an open adoption, you'll have the chance to get to know your baby's birth mom throughout their life.
Adoption triad – The adoption triad consists of the adoptive family, the birth mother and the adoptee. Each member of the adoption triad plays an important role in the adoption process. As you research the adopter definition in Arkansas, this is a phrase you will hear a lot.
Home study – The home study is an important part of the adoption process. During this part of your adoption journey, you'll complete a personal interview, a background check and a home inspection to ensure that you're ready to provide a safe and loving home for your new baby.
Adoption specialist – When you adopt with a national adoption agency, such as American Adoptions, you'll be assigned an adoption specialist who will help guide you through your journey. Your specialist will answer your questions and help you understand your choices throughout your adoption journey.
Birth mother specialist – Each birth mother deserves to be supported and encouraged throughout her own journey with adoption. A birth mother specialist helps birth moms create a hospital plan, match with an adoptive family and understand their rights throughout the adoption process.
No matter what type of adoption you're preparing for, it's important to understand the adoption definition in Arkansas so that you can make the best adoption choices for yourself and your family.
What is a National Adoption Agency?
The right national adoption agency will make an incredible difference in your adoption experience. As you're researching the adoption definition in Arkansas, make sure you're taking the time to truly understand the benefits that a national adoption agency provides.
A national adoption agency can help guide you through the adoption process. They'll assist you in completing your APQ, help answer questions about the adoption journey and help you prepare for your home study. In fact, many national adoption agencies can also help facilitate your home study, so you don't have to work with an outside provider.
Here at American Adoptions, we want to make things easy for you.
We can help you with each step of the adoption journey from start to finish. We'll help you create a waiting family profile, assist you in matching with a birth mom and help you communicate with your baby's birth mom in healthy ways.
Our team knows that you've been dreaming of becoming a parent, and we want to be there for you.
How Can You Get Started?
If you're ready to get started with the adoption process, it's time to reach out to a national adoption agency that can help you understand the adoption definition in Arkansas and more.
Here at American Adoptions, we know that you have a big choice when it comes to the adoption professional who helps you, and we'd love to be that agency for you.
Our team consists of experienced adoptive families, birth moms and adoptees, which means that our team knows exactly what you're going through. We can help prepare you and guide you through each step of your adoption journey so you never have to feel alone.
We'd love the opportunity to help guide you through the adoption process, so don't wait to reach out to our agency.
Call our team today at 1-800-ADOPTION so you can reach your dream of becoming a parent through adoption.
Disclaimer
Information available through these links is the sole property of the companies and organizations listed therein. American Adoptions provides this information as a courtesy and is in no way responsible for its content or accuracy.