Resources for Springdale Adoption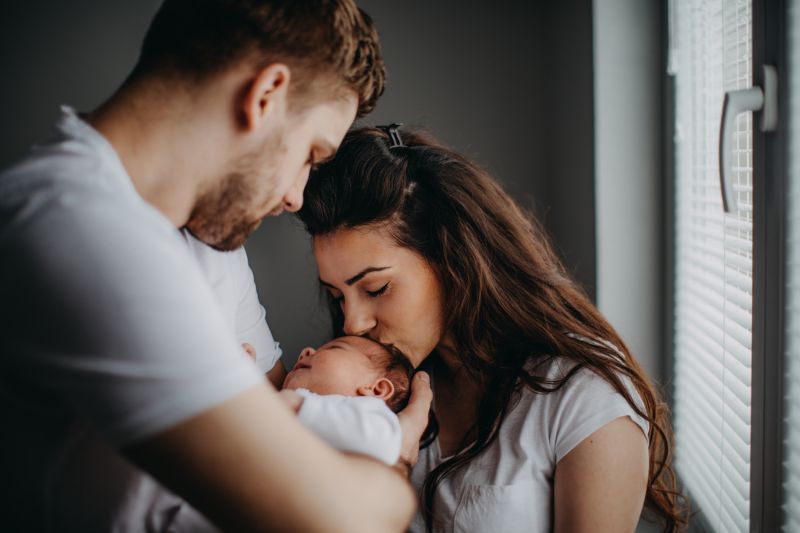 As a prospective adoptive parent or an expectant mother in Springdale, Arkansas, it is normal to initially feel overwhelmed by the the adoption process. But, it doesn't have to feel that way.
Yes, there is an abundance of resources to wade through, and it is often challenging to find the information that is most relevant to your particular situation, preferences, and region of the United States. That's why we have created this guide.
Here, you will find resources that are specific to adoption in Springdale, Arkansas. It offers both prospective birth mothers and hopeful adoptive parents a starting point in your journey toward and gives you a sort of overview of what you will need to complete this process.
If you are ready to discuss options with adoption specialist, feel free to contact us today to benefit from the wealth of knowledge of professionals at American Adoptions of Arkansas.
Springdale Adoption Agencies
One of the first steps you will take after deciding to pursue adoption in Springdale is to contact an adoption agency, like American Adoptions of Arkansas. There are many different kinds of agencies and you will find that they each specialize in one of the common types of adoption: private domestic adoption, foster care adoption, or international adoption.
When you reach out to an agency, you can be certain that you are receiving professional guidance from an adoption specialist that will set you up for success on your Springdale adoption journey.
American Adoptions of Arkansas is a full-service, certified adoption agency that is involved in an average of 300 adoptions every year. For over 25 years, we have helped both prospective birth mothers and hopeful adoptive families to discern their path toward adoption and have guided them through the sometimes complicated process. We are experts in the adoption laws of Arkansas and are eager to assist you.
Service that we provide to expectant mothers include but are not limited to:
Services that we proved hopeful adoptive parents include but are not limited to:
A point of pride for American Adoptions is that among our talented staff are people who have experience with the adoption process in their personal lives. We know adoption requirements, adoption law, and can point you to relevant resources, but we also are keenly aware of the difficult decisions and emotions that can accompany adoption.
Contact us today if you would like to speak to one of our adoption specialists.
Springdale Foster Care Adoption
Though American Adoptions specializes in private domestic adoption, we celebrate all pathways to growing a family. Foster care adoption in Springdale might be an ideal choice for hopeful adoptive parents who are open to welcoming an older child, a child who is a part of a sibling group, or a child who has special needs into their family.
There are several differences between private adoption and foster care adoption to consider as you determine the path you want to take. One to consider is wait time. On average, private adoption wait time is between 1 to 12 months, and with adoption through foster care, you are looking at anything from an immediate placement to a wait time of 5 years.
For more information about foster care in Springdale, here are some local professionals:
Springdale Adoption Attorneys
When you pursue an adoption in Springdale you will need the assistance of a trusted attorney. They will provide invaluable guidance through the legal aspects of your adoption and answer any questions that come up about adoption law in Arkansas.
When you partner with American Adoptions of Arkansas, we refer you to a trusted attorney in your area. If you are still keeping your options open, you can contact one of the following:
Springdale Home Studies
A prerequisite to becoming a potential adoptive parent is a home study. These screenings are meant to provide assurance that the home a child will be placed in is a safe and loving environment and the family is prepared to adopt.
A home study in Springdale involves the following:
Interviews

Background checks

Home evaluations

Financial assessments

Proof of income

And more
If you are a prospective birth mother, this is not a process you will interact with, however, knowing that it exists may ease some anxieties about the potential placement of your child.
A home study can be completed through American Adoptions whether you are adopting with us or not. There are plenty of other professionals who can perform a home study who can be found at 1-800-homestudy.
Springdale Resources for Prospective Birth Mothers
If you are an expectant mother in Springdale, Arkansas, you might be wondering what the process of finding an adoptive family for your child will be like. Understandably, you probably have some reservations about it.
The first thing to know is that all candidates for adoption are screened and approved. They have to have home studies done and meet certain criteria before they can become an eligible adoptive family. In the matching process, your preferences and priorities will come first, and your adoption specialist will make you aware of families who align with your desires for your child.
American Adoptions provides you with a print profile for each family, but also offers you a heart-felt look into a family's life through a video profile. The videos give you insight not only into who couples are, but also a look into their home lives and their family lives. It can offer you a real sense of what life would be like for a child in their lives and what an open adoption might feel like with them.
Another consideration as a prospective birth mother is your hospital stay and your labor and delivery plans. Similarly, you are given full control of your hospital and adoption plan, and your medical and pregnancy-related expenses are covered.
Medical centers in the Springdale area who you may want to contact are:
Springdale Adoption Courts
A Springdale adoption will be finalized through a court hearing approximately 6 months after placement. This step of adoption is called finalization, and it is what legalizes the union between adoptive parents and child.
Your attorney will provide you with your court date at the Springdale District Court where you will appear and complete this monumental journey.
For both prospective birth mothers and hopeful adoptive parents in Springdale, Arkansas, the professionals at American Adoptions are a valuable resource. They would be more than happy to support you in your adoption journey.
To find out more about our adoption services in Springdale, Arkansas, please call 1-800-ADOPTION or contact us online today.
Disclaimer
Information available through these links is the sole property of the companies and organizations listed therein. American Adoptions provides this information as a courtesy and is in no way responsible for its content or accuracy.