14 Great Reasons Why Adoption is a Good Thing in Arkansas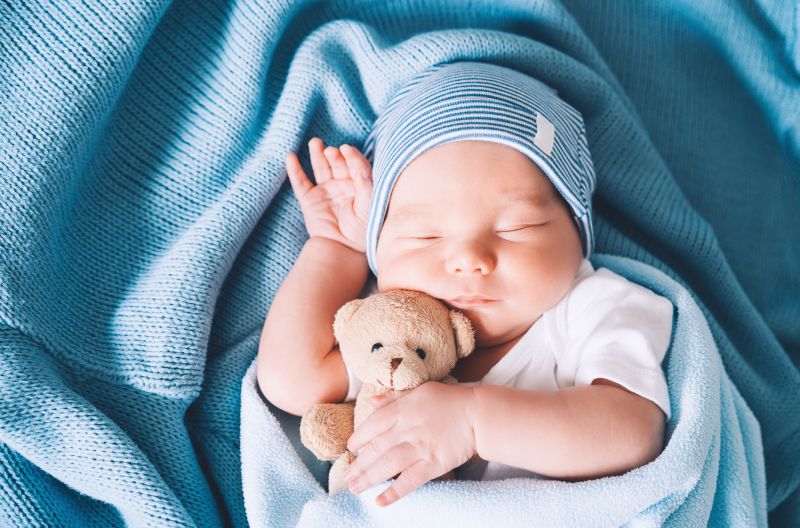 Starting your family by adopting a child is the culmination of an amazing journey that results in completeness for hopeful adoptive parents. There are many good things about adoption in Arkansas, including the chance to grow your family and the opportunity to give a child the loving home and bright future they deserve.
If you're wondering about some of the reasons why adoption is a good thing in Arkansas, or you're asking, "Is adoption a good choice for me?" you should know the answers are easy to find. We're here to help, and you can connect with one of our compassionate professionals today by calling 1-800-ADOPTION or completing our online form.
This guide aims to answer an important question many potential adoptive families ask: is it good to adopt a child in Arkansas? Keep reading to find some common reasons growing families choose adoption.
What Are 14 Reasons Why Adoption is a Good Thing in Arkansas?
There's a long list of reasons why adoption is a good thing in AR, and we can't cover them all here. After all, every adoption is a personal journey, and every hopeful parent will likely have unique reasons for choosing it. Still, it may help to learn why others have chosen adoption. Below are 14 reasons hopeful parents choose adoption.
1. You're dealing with infertility and have been unable to have your own biological child.
There are couples who ask why adoption is good in Arkansas because they want to start a family after facing infertility. In fact, that may be the most common reason hopeful parents opt for adoption. Infertility treatments aren't always effective, and pregnancy doesn't always occur. In those cases, adoption is a viable way to start the family you desire.
Lindsey and Michael experienced infertility and elected to try treatment. After a miscarriage, they underwent the IVF process but didn't get the desired results. They did, however, find the perfect path to parenthood thanks to the American Adoptions team.
"I just wish I had known it wasn't as daunting as I thought it would be," Lindsey said. "I'm glad everything happened the way it did because we were matched with our son, and I feel like it was meant to be."
Infertility can be devastating, but it's not the end of the road if you want your own family. Adoption allows you to become a parent, give a child a life full of love and opportunity, and help an expectant birth mother reclaim her own future. It's a heroic and selfless act, and you can begin your life-changing journey today.
2. It's unsafe for you to become pregnant or deliver a child due to complicated medical conditions.
Is adoption a good thing in Arkansas when you medically cannot carry a pregnancy to term and deliver a child? In some cases, women have medical conditions that make pregnancy and delivery dangerous and inadvisable. For those would-be mothers, adoption presents a path to parenthood despite those dangerous medical conditions.
3. You don't want to pass on inherited genetic disorders or diseases.
Another one of the best reasons why adoption is good in Arkansas is that it allows you to avoid passing on genetic disorders to your kids. Even if it's possible for you to have biological children, you may not want to risk inherited conditions. Adoption provides a certain, safe way to start a family in those circumstances.
4. You're not involved in a serious relationship but want to start your family.
Some prospective parents want to build their own family but aren't married or involved in a long-term relationship. Is adoption a good choice in Arkansas in those situations? The answer is, "Yes!" You can start your family without costly fertility treatments through the adoption of a baby.
Kelli is a single parent chose adoption even though she was single. Thankfully, she partnered with American Adoptions and received help and support along the way as she navigated the process.
"I knew it was going to be hard," Kelli remembers. "It was a lot of work, but I wouldn't change anything… The biggest thing about American Adoptions was having the social work aspect for me and the mom; that's the big picture her."
5. You're engaged in a same-sex relationship, and you're ready to parent.
Why is adoption good in Arkansas for LGBTQ couples who want to parent? Many LGBTQ couples can't have a biological child, but you can still begin your path to parenthood through adoption. Adoption lets you experience parenting by opening your home and giving a child a life of love and opportunity.
6. You simply want to provide a stable, loving home for a child who needs one.
Adoption gives you the chance to make a profound impact on a child's life by providing the safe, loving and supportive environment they need and deserve. This may be the noblest of the reasons why adoption is good in Arkansas. You're giving a gift of love and hope when you adopt, and adoption gives them an opportunity to have a bright future.
7. You're interested in helping a pregnant woman regain control of her future.
For women facing an unplanned pregnancy, there can be great uncertainty that can threaten to disrupt their future plans. Many find themselves without the resources to raise a kid. Others simply wish to preserve their personal or professional dreams.
One of the good things about adoption in Arkansas is that it lets you assist a woman who finds herself in this difficult situation. By giving her a chance to place her child in a loving home, you're allowing her to continue to pursue things like completing school or attaining professional goals.
8. You want to assist a friend or family member who can't raise a child right now.
Number 8 on our list of reasons why adoption is good in Arkansas is that through adoption, you can help out a friend or family member who is dealing with an unexpected pregnancy and is unable to raise a child. In this sense, adoption can be an act of love and charity that also lets you build your family. It's a situation that benefits everyone.
9. You're interested in helping an older kid in foster care who needs a supportive permanent family.
Over 400,000 children in foster care in the U.S. are ready to be adopted. Many have endured adverse circumstances and need a loving, supportive family to provide them with a permanent home. The opportunity to profoundly impact a child's life is one of the more compelling reasons why adoption is good in Arkansas.
10. You're open to adopting a child from another country.
Approximately 15 million children around the world need an adoptive family, and you can give them one through international adoption. Why is adoption good in Arkansas when you wish to adopt a child from another nation? The reason is simple: every child deserves a family, no matter where they live. Adopting internationally gives you the satisfaction of satisfying that need and giving them a chance to thrive.
11. You want to choose your child's traits, such as gender, race, or ethnicity.
Yet another of the most common reasons why adoption is good in Arkansas is that it allows you to select the gender, race, or ethnicity of your future child. Some agencies allow waiting adoptive parents to choose these characteristics, but it's important to realize that narrowing your references can lengthen wait times for an adoption opportunity.
At American Adoptions, we recommend that you be flexible about adoption opportunities because that can dramatically shorten your wait time. For example, Jeannine and Ryan discovered that opening up their preferences through the Adoption Planning Questionnaire (APQ) accelerated their search for the perfect match.
"That opportunity to have experienced other cultures — we've found that there are so many really amazing and unique things that you find when you open your heart and your mind to people of different races and different cultures," Ryan said. "It was a natural acceptance."
12. You'd rather adopt an older child rather than an infant.
Have you wondered, "Is it good to adopt a child in AR who is older?" Choosing foster care adoption allows you to do that if you want to open your home to an older child, a child with special needs, or even a sibling group. Adopting from foster care gives you the chance to provide a child in need the family they deserve.
13. You have a personal connection with adoption and know it's a good way to grow a family.
Do you know someone who benefitted from adoption? If so, you may be intimately acquainted with one of the good things about adoption in Arkansas. Adoption has a life-changing impact on adoptees, birth mothers, and families, which is a compelling reason to pursue adoption. Adopting allows you to give a child a similar gift.
14. You were adopted and would like to give that gift to a child in the same situation.
If you were adopted yourself, you already know about one of the reasons why adoption is good in Arkansas. Adoption has a profoundly positive impact on the adoptee. There's no difference between the love of biological and adoptive parents. Adoption lets you give another kid the same opportunity you had to grow into the person they're meant to be.
In Conclusion: Answering the Question, "Why is Adoption Good in Arkansas?"
We've given you a solid list of reasons why adoption is a good thing in Arkansas, it's by no means comprehensive. It does provide you with some things to consider when contemplating adoption. Every scenario is different, and it's normal for you to have reasons for adopting that are unique to your situation.
If you're considering adoption, American Adoptions can help you along the way. To speak with an adoption professional today, please call 1-800-ADOPTION or fill out our online form. We're here to help you begin your journey when you're ready.
Disclaimer
Information available through these links is the sole property of the companies and organizations listed therein. American Adoptions provides this information as a courtesy and is in no way responsible for its content or accuracy.