Choosing Open Adoption in Arkansas
How Open Adoption Relationships Work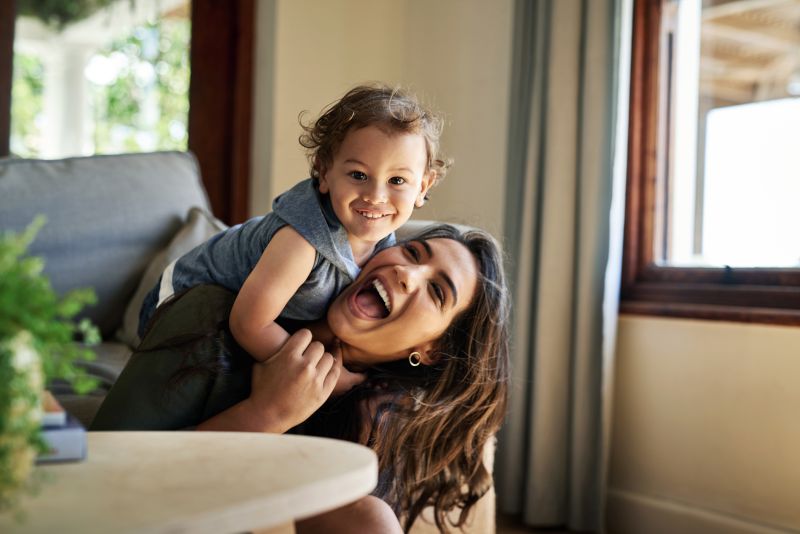 Have you ever wondered if you can maintain a connection to your child after adoption? The answer is "yes."
There's a type of adoption that'll let you play a role in your child's life after adoption placement. Open adoption in Arkansas creates a lasting connection with your child and the adoptive family.
What is open adoption in Arkansas? Open adoptions feature a mutually agreed upon communication arrangement for birth parents following a child's legal adoption. In an open adoption in Arkansas, a birth mother continues her relationship with her child through regular contact and exchange of information.
Open adoptions in Arkansas offer important advantages to all parties involved: the birth mother, the adoptive parents, and the adoptee. That's why American Adoptions encourages all birth parents and adoptive parents to consider openness in adoption and why prospective adoptive families are screened to determine if they welcome open adoptions.
How does open adoption work in Arkansas and what does open adoption mean for birth parents? To learn more about open adoption, you can speak to one of our experienced specialists today. Call 1-800-ADOPTION today to speak with an adoption specialist, or visit this link to get free information online.
In the meantime, keep reading to learn some facts about open adoption in Arkansas as well as some open adoption benefits.
What is an Open Adoption in Arkansas?
The open adoption definition explains that this kind of post-placement agreement between the birth parents and adoptive parents allows birth parents to have direct contact with the adoptee. It's the most common post-adoption contact agreement in Arkansas because offers advantages to all parties involved in the adoption.
Open adoption in Arkansas is best for birth mothers who want open communication with their child and who wish to play an active role in the child's future. Open adoption benefits aren't confined to birth mothers, however, as everyone can enjoy the advantages of open adoption.
Here are just a few ways that open adoption benefits adoptees, birth parents, and adoptive parents in Arkansas:
Birth Parents: You'll get to watch your child grow and develop, and you'll get the peace of mind of knowing they're well cared-for. You'll be able to provide critical information about family medical history in the event your child needs care. You won't have to gain access to adoption records for your child to learn details about their life. You'll be able to have contact with your child that can even include in-person meetings.

Adoptees: Your child will grow up understanding their heritage and history. They'll be able to find answers to some big questions in a way that they wouldn't experience in closed adoption. They'll have an open line of communication to you, if you wish. Your child will have an extended family to provide needed support throughout their lifetime. American Adoptions will be there to assist them throughout their journey.

Adoptive Parents: Prospective adoptive couples who welcome open adoption often find matches with birth mothers more quickly. Another important benefit is that adoptive parents will have access to the child's family medical history, which can be a significant advantage if the child ever needs medical diagnosis and treatment.
Open adoptions in Arkansas are so common because they're beneficial for birth parents, adoptive parents, and adoptees. Open adoption in Arkansas may not be the best choice for every adoption. You must consider the pros and cons of open adoption before deciding if it's the right decision in your circumstances.
How You Can Experience the Best Version of Open Adoption with American Adoptions
Many American Adoption specialists know about the benefits of open adoption from experience, since many members of our staff are adoptees, birth parents, and adoptive parents. We'll work with you to create a plan with which you're comfortable. We'll even help you initiate communication in open adoptions in Arkansas.
However, it's important to note that many perceived disadvantages of open adoption and fears can be prevented when creating the open adoption agreement. The open adoption pros and cons aren't absolute and should be considered in relation to your individual situation. Your adoption specialist will help you navigate domestic open adoption in AR.
Remember that when you're creating your adoption plan, you're in control of the terms. That includes all the details of your open adoption. You decide how much information is shared, by what means and how often you'll communicate, and how much contact you have with your child.
Each open adoption arrangement is unique. But there is some information commonly shared between the parties in an open adoption. That information can include:
Family medical history of both birth parents

Detailed contact information for all parties so that birth parents, adoptive parents, and the adoptee can stay in touch with each another

Direct contact between birth parents and adoptive parents as well as between the birth parents and adoptee

In-person visits for special occasions such as birthdays or holidays
If you want an open adoption, open adoption agencies such as American Adoptions can help you find families who welcome that kind of arrangement. Working with a great open adoption agency like American Adoptions will be advantageous for everyone involved.
Other Types of Post-Adoption Contact Agreements
Open adoption is the most common type of post-adoption contact arrangement in Arkansas today because it offers participants many advantages. However, that doesn't mean that it's the best choice for everyone.
In those cases, there are other types of adoption that can be pursued by birth mothers. Your American Adoptions specialists can discuss other types of contact arrangements with you to determine what your best option will be.
Read below about two other less-common types of post-adoption contact agreements in Arkansas.
What is a semi-open adoption in Arkansas?
A semi-open adoption is a form of open adoption, though it differs in one significant way. In semi-open adoption, there's contact between the birth parents, adoptive parents, and the adoptee. But that contact between the parties may be more limited than in a traditional open adoption.
In semi-open adoption, communication between birth parents and adoptive parents is sometimes mediated by an adoption agency. The shared information may be less detailed and can include:
First names of birth parents and adoptive families

Basic medical information and family medical history for the adoptee

Other details about birth parents such as biographical information or geographic location
If you're a birth mother who would like to watch their children grow and develop from a distance without direct contact, a semi-open adoption may be an attractive option. Often, semi-open adoptions lack direct communication between the birth parents and adoptive parents.
What is a closed adoption in Arkansas?
In short, a closed adoption is the opposite of an open adoption in Arkansas. Some birth mothers don't want contact with their child after placement with the adoptive family. That type of arrangement is known as closed adoption. No information is exchanged, though the birth mother can allow for the child to find her when they turn 18.
One significant difference between closed and any form of open adoption in Arkansas is the level of contact. Open adoption allows any amount and type of contact between the birth parents, adoptive parents, and adoptee. That's not the case in closed adoption. Little, if any, information is shared, and there's no contact between the parties.
There can be several negative outcomes stemming from this lack of information exchanged, such as:
Birth parents don't know if their children are growing up happy and healthy.

Adoptees have no family medical history in the event of an emergency.

Adoptees may deal with feelings of abandonment.

With no identifying information exchanged, it may be difficult for birth parents and children to meet in the future.
There was a time when closed adoptions were the most common type of adoptions in Arkansas. That's not currently the case, because open adoption facts and statistics support and document its benefits. However, you are always in control of your process, and you can choose a closed adoption if you believe that is best for you.
Learn More about Open Adoption in Arkansas
Open adoptions in Arkansas have steadily increased in popularity through the years. There are plenty of good reasons for that, as the upside is well-documented by open adoption research in Arkansas.
The staff at American Adoptions has helped many Arkansas birth parents and adoptive parents create positive open adoption stories, and we are happy to assist you, too. To get more open adoption facts in Arkansas, you can call American Adoptions at 1-800-ADOPTION or get free information online here.
Disclaimer
Information available through these links is the sole property of the companies and organizations listed therein. American Adoptions provides this information as a courtesy and is in no way responsible for its content or accuracy.