Arkansas Foster Care Adoption
5 Questions About Arkansas Foster Care Adoption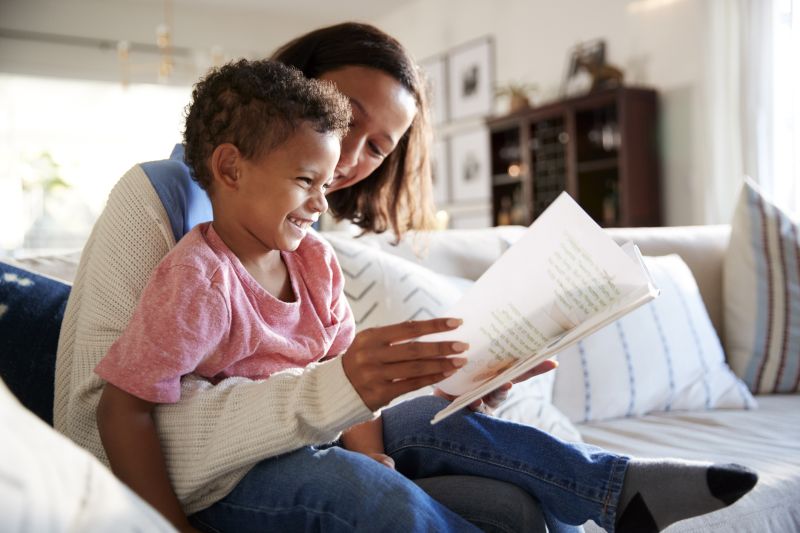 When it comes to adopting in Arkansas, there are several paths a family can take. Each hopeful adoptive family's situation, preferences, and reasons they want to adopt are different, and therefore there are several options available. If you are drawn to fostering or adopting from foster care in Arkansas, this is a beautiful way to grow your family.
Although American Adoptions of Arkansas only facilitates domestic infant adoptions, we celebrate and honor the varied ways that people create a family. We are available to guide you through what can sometimes be a difficult decision and provide resources for a home study. If you are still not sure what type of adoption is right for you, refer to this guide to domestic infant adoption in Arkansas or contact one of our adoption specialists today!
For those who have decided that foster care adoption in Arkansas is the right fit for their family, this guide will help you get started on your adoption journey.
1. What is Foster Care Adoption?
The Arkansas foster care system assists thousands of children in crisis each year. The purpose of foster care is to provide a healthy home for a child while the conditions which caused the placement are resolved. For many children, their placement in foster care is temporary. For others, there is a need for a permanent home with a safe, loving family.
Foster care adoption is the legal process involved in adopting a child from foster care whose parents have had their parental rights terminated by a court. The child can be adopted by the foster parents they have been placed with, or by another eligible adoptive family.
If adopting an older child or a child with special needs is a priority for your family, foster care might be a great option for you and your family.
2. Who Are the Children in Arkansas Foster Care?
There are hundreds of children waiting for a safe and loving home in Arkansas. You can view available children for fostering and adoption in Arkansas at Project Zero. You can also contact the Child Welfare Information Gateway for information about Arkansas children.
Many children are older and sometimes they have what is referred to as "special needs." In Arkansas, a child is defined as having special needs if they have at least one of the following:
Severe medical or psychological needs that require ongoing treatment

Two years old or older and a child of color

Nine years old or older and white

Part of a sibling group that is being placed together

Documented high risk for the development of a serious physical, mental, or emotional condition
3. Who Can Adopt a Foster Child in Arkansas?
When determining who can adopt from foster care in Arkansas, there are certain general requirements that applicants must meet. Some of the basic prerequisites are:
Be at least 21 years of age

Be a resident of Arkansas

Have no more than a 45-year age difference between you and the adoptive child

Be either single or in a two-parent home with a stable relationship

Be in good enough health to parent a child

Live in a home where each bedroom has at least 50 square feet per occupant

Store any and all firearms locked in a secure location and separate from ammunition

Do not smoke around children
4. What is the Process for How to Adopt a Child from Foster Care in Arkansas?
Once you meet the initial requirements to foster in Arkansas, there are further requirements you must fulfill:
Fill out an Inquiry Form with DCFS. You can also contact the Arkansas Department of Human Services or foster care agencies to begin your foster to adopt journey.

Become licensed to foster. Arkansas is what is referred to as a "dual licensed" state, which means that you must become approved to foster whether you intend to be a foster parent or an adoptive parent. This will include background checks, CPR and Standard First Aid certification, and 30 hours of pre-service training.

Complete the home study. A home study is a screening used to verify that the homes that children are being placed in are safe, loving, and stable. American Adoptions can help you arrange this evaluation or call 1-800-HOMESTUDY.
5. What are the foster care adoption costs in Arkansas?
Foster care adoption is, without a doubt, the most cost-effective method of adoption. In fact, all or most of the costs associated with adopting a child from foster care can often be covered with financial assistance. There are also funds to cover medical or mental health needs of children in foster care.
If you are still considering private infant adoption in Arkansas , contact American Adoptions at 1-800-ADOPTION at any time to consult with a professional. And remember, we can also provide the home studyt services you need for an Arkansas foster care adoption. You can also get free information online.
Disclaimer
Information available through these links is the sole property of the companies and organizations listed therein. American Adoptions provides this information as a courtesy and is in no way responsible for its content or accuracy.