Adoption Stories in Arkansas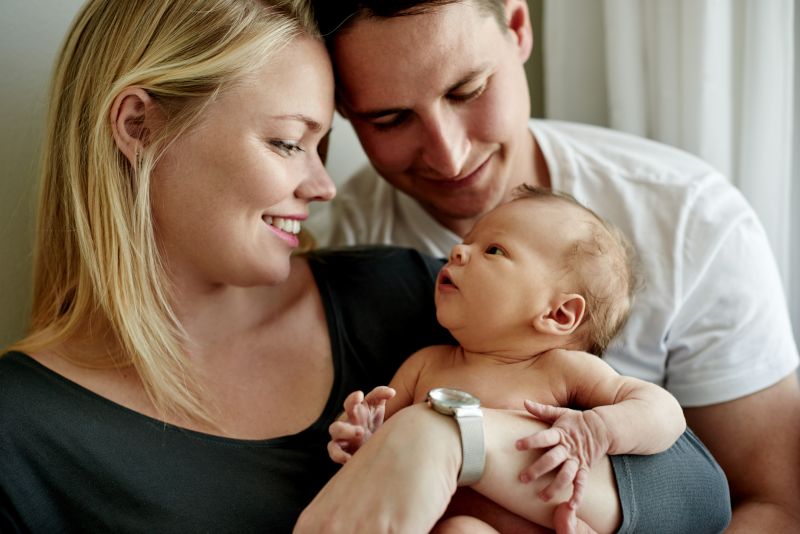 As you consider adoption for your family, it's important to read adoption stories in Arkansas. This can give you a better understanding of the adoption process and help you focus on what adoption will look like for your own family.
Each family is unique, which means their adoption experiences may look differently than your own; however, exploring adoption stories in Arkansas is a great way to learn more about this family-building process before you commit to working with an agency.
To learn more about stories of adoption in Arkansas, you can reach out directly to American Adoptions at 1-800-ADOPTION.
You can also scroll down to learn more about what adoption could look like for you.
Stories About Adoption in Arkansas
Every family has their own reason for choosing adoption. Below, you'll find a collection of memorable adoption stories in Arkansas to dive into as you begin your journey.
Sarah and Ken
One adoptive family, Sarah and Ken, chose to work with American Adoptions to complete their adoption. As a busy couple, one thing they appreciated was how flexible the adoption timeline is. There are steps adoptive parents can complete quickly if they want to hurry through the adoption process, but parents who have a more lenient schedule can really take their time.
One of those steps?
The home study.
"The time for the home study is on the adoptive parents," Sarah said. "So, if they want to finish it in six months, great. If they want to take a few years and take their time, that's fine. It's all about how soon they want to bring a child into their family."
Sarah and Ken relied heavily on their adoption team. As you read adoption stories in Arkansas, you may notice the theme of adoption professionals. It's vital that you choose a professional who understands exactly what you're going through. Your adoption team should have your back and be able to help you with each part of the adoption process.
"Just trust the professionals because, for us, they did everything right," Sarah said. "It could not have gone better for us. I believe in the universe and that things are going to come together in the way they're supposed to."
Adrian and Vicki
Adrian and Vicki are another adoptive couple who chose to work with American Adoptions.
The two of them chose adoption after facing infertility and were pleased with their adoption experience.
"We liked the values and notion of what American Adoptions was doing," Vicki says. "We liked the notion that we were setting a budget and that we were going to see things that were within our budget. It all appealed to us."
For any family reading adoption stories in Arkansas, Adrian and Vicki have some advice about the adoption experience.
"Patience, sticking to your plan, not compromising — you landed on your profile for a reason because you made those choices you were comfortable with," Adrian suggests.
When you first decide to adopt, you'll have the chance to complete an APQ. This lets your adoption specialist know exactly what you're looking for when it comes to adoption. Your APQ includes many options and choices that can impact your wait time, so it's important to talk with your adoption specialist about how you can reduce your wait by modifying your APQ.
"The other important thing is talking with your American Adoptions counselors who are helping with your case to determine if there is anything else you can do," Vicki adds. "It's also a lot of open communication with each other because it's hard sometimes as a couple on you — this long wait — and you have different mixed emotions about it. So, talking about it openly and honestly is always good, as well."
While adoption can be a complicated journey, it's important to remember that your adoption specialists will be with you every step of the way.
Writing an Adoption Story in Arkansas
As you embark on your own adoption story in Arkansas, take time to savor each moment of the experience. You may want to consider keeping a journal or notebook where you can write down your thoughts. One day, you'll be able to look back on your adoption experience with fond memories.
Starting Your Adoption Journey
Are you ready to begin the adoption process?
It's time to reach out to American Adoptions. Our full-scale, national adoption agency can help you with each and every part of the adoption process.
We'll guide you through completing your APQ, preparing for your home study and matching with a prospective birth mom.
Here at American Adoptions, we've helped create over 13,000 families, and we'd love the chance to help you create yours.
Disclaimer
Information available through these links is the sole property of the companies and organizations listed therein. American Adoptions, Inc. provides this information as a courtesy and is in no way responsible for its content or accuracy.